"The Giver" by Lois Lowry Analysis Essay
Lois Lowry's novel, The Giver , is an exemplary story that leaves readers contemplating how they would relate with the characters in a practical setting. Lowry creates and builds his characters through encounters that readers find easy to relate to. I developed a strong attachment to Jonas from the first encounter when Lowry introduced him as a brave boy who would seldom fear anything. Given a chance to choose a friend among the characters, I would go for Jonas because of his impressive concern for society. I share several traits with Jonas, which could help us easily get along.
I seldom hesitate to express my frustrations with social ills and injustices, which is an important shared attribute with Jonas, much as he appeared unconcerned at first. His perceived view of the world is informed by the nature of his society and family. He has to cope with a community life defined by strict rules, precise language, and the authority's use of loudspeakers to exercise power over the people (Lowry, 1993). As a child, Jonas can only adapt to his society's way of life, despite his awareness that it was founded on hypocrisy. He learns from an early age that people have given up their freedom and individuality, a revelation that subjects him to inner conflict as he comes of age.
Having a friend with an interest in social welfare could have made it easier to push for necessary changes. Unfortunately, finding a perfect match to work with is seldom guaranteed. Jonas feels frustrated that people are reluctant and unresponsive to his desperate call for change from sameness (Lowry, 1993). As a result, he opts to flee with the little Gabriel after realizing that his people would never give up sameness, a decision that required great courage and boldness.
In overview, I would have wished to befriend Jonas and help him strategize on how to approach the issue of social change in a better and more efficient way. For instance, cooperation with supportive people would be a major milestone in the right direction. Indisputably, Jonas would not have given up or fled from the community if he had a like-minded person by his side.
Lowry, L. (1993). The giver . Houghton Mifflin.
Chicago (A-D)
Chicago (N-B)
IvyPanda. (2022, February 24). "The Giver" by Lois Lowry Analysis. https://ivypanda.com/essays/the-giver-by-lois-lowry-analysis/
""The Giver" by Lois Lowry Analysis." IvyPanda , 24 Feb. 2022, ivypanda.com/essays/the-giver-by-lois-lowry-analysis/.
IvyPanda . (2022) '"The Giver" by Lois Lowry Analysis'. 24 February.
IvyPanda . 2022. ""The Giver" by Lois Lowry Analysis." February 24, 2022. https://ivypanda.com/essays/the-giver-by-lois-lowry-analysis/.
1. IvyPanda . ""The Giver" by Lois Lowry Analysis." February 24, 2022. https://ivypanda.com/essays/the-giver-by-lois-lowry-analysis/.
Bibliography
IvyPanda . ""The Giver" by Lois Lowry Analysis." February 24, 2022. https://ivypanda.com/essays/the-giver-by-lois-lowry-analysis/.
"The Giver" a Novel by Lois Lowry
The Giver: The Flawed "Flawless" World
"The Giver": Novel by Lowry and Film by Noyce
Gathering Blue by Lois Lowry
Personal Philosophy on Heaven and Hell Themes
Denmark's Occupation in "Number the Stars" by Lois
Ambiguity in Henry James's Novella "The Turn of the Screw"
The "Munich" Film by Stephen Spielberg
Concept of Heroism in Heroic Efforts by Jennifer Lois
Death by Landscape: A Moral and Personal Feelings
"The Myth of the Latin Woman": Latino Female Stereotypes
"Forgiveness Story" by June Callwood
Conrad's "Heart of Darkness" as Post-Colonial Western Canon
Travelogue or Travel Narrative in Post-Colonial Time
The Story "The Necklace" by Guy de Maupassant
My Preferences
My Reading List
Literature Notes
Essay Questions
Book Summary
About The Giver
Character List
Summary and Analysis
Chapters 1-2
Chapters 3-5
Chapters 6-8
Chapters 9-10
Chapters 11-12
Chapters 13-15
Chapters 16-17
Chapters 18-20
Chapters 21-23
Lois Lowry Biography
Critical Essays
Major Themes in The Giver
Style and Language in The Giver
What Are Utopias and Dystopias?
A Note about Infanticide and Euthanasia
Full Glossary for The Giver
Cite this Literature Note
Study Help Essay Questions
1. Analyze the advantages and disadvantages of Sameness in Jonas' community.
2. Compare the relationship Jonas has with The Giver to the relationship he has with his mother, father, and sister.
3. Explain how Jonas' community is hypocritical.
4. Explain why feelings and memories have been eliminated from Jonas' community.
5. Compare The Giver to Robert Cormier's After the First Death or to Hans Christian Andersen's "The Little Match Girl."
6. Why is Jonas alienated by his friends after being chosen as the next Receiver of Memory?
7. List the ways in which Jonas' community appears to be a utopia and explain why the things on your list contribute to perfection.
8. Discuss whether Jonas' assignment as the next Receiver of Memory is an honor or a punishment.
9. What are some of the euphemisms used in present-day society? Analyze the advantages and disadvantages of using euphemisms.
10. Discuss the value of rules and laws in present-day society.
11. The people in Jonas' community gave up their freedom and individuality to live in a safe environment. Discuss whether or not the community is a safe environment in which to live. How would you define what a safe environment is?
12. What does Jonas take with him on his journey at the end of the book, and why does he take it with him?
13. In the past, and especially in the nineteenth century, utopian communities such as Brook Farm, New Harmony, Oneida, and Shaker settlements were established in the United States. Research one of these communities and then compare it to Jonas' community.
14. How are the people in Jonas' community interdependent?
15. How can Jonas' community be compared to Nazi Germany under Hitler?
Previous Full Glossary for The Giver
has been added to your
Reading List!
Removing #book# from your Reading List will also remove any bookmarked pages associated with this title.
Are you sure you want to remove #bookConfirmation# and any corresponding bookmarks?
Everything you need for every book you read.
Welcome to the LitCharts study guide on Lois Lowry's The Giver . Created by the original team behind SparkNotes, LitCharts are the world's best literature guides.
The Giver: Introduction
The giver: plot summary, the giver: detailed summary & analysis, the giver: themes, the giver: quotes, the giver: characters, the giver: symbols, the giver: theme wheel, brief biography of lois lowry.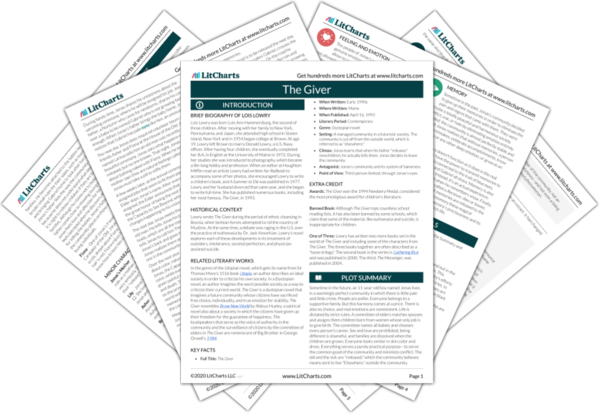 Historical Context of The Giver
Other books related to the giver.
Full Title: The Giver
When Written: Early 1990s
Where Written: Maine
When Published: April 16, 1993
Literary Period: Contemporary
Genre: Dystopian novel
Setting: A managed community in a futuristic society. The community is cut off from the outside world, which is referred to as "elsewhere."
Climax: Jonas learns that when his father "releases" newchildren, he actually kills them. Jonas decides to leave the community.
Antagonist: Jonas's community and its system of Sameness
Point of View: Third-person limited, through Jonas's eyes
Extra Credit for The Giver
Awards: The Giver won the 1994 Newbery Medal, considered the most prestigious award for children's literature.
Banned Book: Although The Giver tops countless school reading lists, it has also been banned by some schools, which claim that some of the material, like euthanasia and suicide, is inappropriate for children.
One of Three: Lowry has written two more books set in the world of The Giver and including some of the characters from The Giver . The three books together are often described as a "loose trilogy." The second book in the series is Gathering Blue and was published in 2000. The third, The Messenger , was published in 2004.
by Lois Lowry
Jonas begins The Giver feeling uneasy about the upcoming Ceremony of Twelve, where he will receive the Assignment that determines his vocation for the rest of his working life. That night, at the nightly sharing of feelings, after his sister, father, and mother discuss their emotions, his parents comfort him about his worries. They remind him that his life will change after the Ceremony, but they reassure him that the Committee of Elders has been watching him closely and will give him an appropriate Assignment.
Jonas's father brings home a newchild who needs extra care, and they call him Gabriel , although Father is not yet supposed to know the child's name. Lily decides that she will begin volunteering hours at the Nurturing Center after she turns Nine, and Jonas recalls a strange incident where he saw an apple suddenly change before returning to the same nondescript shade as his shirt. The next day, he joins Asher and Fiona at the House of the Old, where Larissa tells him about Roberto's release ceremony, after which Roberto will go Elsewhere. Then, after a sexually charged dream involving Fiona that forms Jonas's first Stirrings, his parents give him the pills that will suppress these Stirrings.
At the Ceremony, Jonas sits through the Naming at the Ceremony of One, which Gabriel will miss because the Nurturers have decided to give him an extra year of care before deciding whether to assign him a family unit or to release him. Lily turns Eight, and the new Nines receive bicycles as a sign of new independence. The Ceremony of Twelve begins uneventfully, as the often hasty but always good-humored Asher receives the Assignment of Assistant Director of Recreation and Fiona receives that of Caretaker of the Old. However, the Chief Elder skips Jonas, which mortifies him until they announce that he has been selected as the new Receiver of Memory for the community, an important position that requires intelligence, courage, and the Capacity to See Beyond, which Jonas has previously experienced with the apple.
Jonas feels nervous and isolated at his selection, and his instructions are strange in that they allow him to be rude, ask questions, and lie, while prohibiting him from taking medication for his training and from applying for release. The old Receiver, who calls himself The Giver , informs Jonas that he is now the new Receiver and will have to receive the memories of generations of the whole world, which The Giver transmits by touch and remembrance. Jonas's first new memory is that of riding a sled down a snowy hill, and The Giver explains that after the establishment of Sameness and Climate Control, many of these things have been eliminated. The Giver also gives Jonas the memory of sunshine and sunburn to give Jonas a hint of the pain that is to come in his training.
After seeing a change in Fiona's hair, Jonas informs The Giver, who concludes that Jonas has the capacity to see color, unlike other members of the community. Scientists tried to get rid of color at the onset of Sameness, but they did not entirely succeed. Jonas and The Giver discuss how Sameness has gotten rid of individual choice, although it may perhaps have made the world safer by eliminating the possibility of wrong choices, such as in choosing spouses, although as The Receiver, Jonas will never be able to share his whole life with a future spouse, since he cannot speak of his work. They also discuss the previous Receiver-in-Training's failure, after which unwanted memories escaped into the community and caused havoc, an incident that reminded the community of The Receiver's role as the vessel for these memories.
Jonas asks for more painful memories, so The Giver introduces him first to a broken leg and later to more serious pains such as starvation and neglect. These memories give The Receiver wisdom to advise the Elders, who do not want to bear the memories themselves. At home, Jonas discovers that Gabriel is capable of receiving memories, and at his training, he eventually helps ease The Giver's suffering by taking from him the terrible memory of war. As recompense, The Giver transmits some joyful memories, including that of family, grandparents, and love, all of which are missing in the community's family units. Jonas instinctively feels that the absence of love is wrong, although he initially denies his instincts in favor of what his society has taught him. Others in the community do not understand Jonas's thoughts, as his parents deride the term "love" as imprecise and as Asher fails to understand why Jonas does not approve of the imitation war games he plays with the children.
When Jonas's father is scheduled to release a newchild because it is a twin, Jonas asks The Giver about release, who mentions that in his previous failure, his daughter Rosemary became the Receiver-in-Training but chose release because she did not want to bear all the memories of pain. The Giver then shows Jonas a tape in which Jonas's father is shown to release the infant by euthanizing him through lethal injection. Jonas is devastated by this revelation, and he and The Giver decide that he should run away so that the memories will be released into the community. They both hope that The Giver can teach the community to regain wisdom and emotion through the memories rather than to force the memories away.
Jonas is forced to leave ahead of schedule in order to save Gabriel from release, so he sets off with inadequate supplies. As they leave the community, they experience first the joys of nature and wildlife and then the fear of cold and starvation as they leave the area of Climate Control into a snowy region. Finally, Jonas finds what he perceives as the hill from his first transmitted memory, and he hears music and sees Christmas lights, believing that he has found an Elsewhere that has what the community lacked. However, the ending leaves unclear whether Jonas has truly found Elsewhere or is simply hallucinating as he freezes to death.

The Giver Questions and Answers
The Question and Answer section for The Giver is a great resource to ask questions, find answers, and discuss the novel.
Why does Jonas refrain from praising Benjamin's accomplishments, despite his admiration?
Jonas refrains from complimenting Benjamin for his work because he does not want to push him into a situation where he might accidentally break the rule against bragging.
Which of the following adjective pairs most closely describes the tone of the first day of ceremonies?
"Which of the following" means that you have been provided with answer choices for your question. Please include all information in your posts.
What does jonas learn about the child previously selected to become receiver of memory
In Chapter Nine, Jonas' parents tell him that they remember the ceremony for the previous Receiver, but that her name is no longer allowed to be mentioned. They tell Jonas that they do not know what happened to her.
Study Guide for The Giver
The Giver study guide contains a biography of Lois Lowry, literature essays, quiz questions, major themes, characters, and a full summary and analysis of The Giver.
About The Giver
The Giver Video
Character List
Essays for The Giver
The Giver essays are academic essays for citation. These papers were written primarily by students and provide critical analysis of The Giver by Lois Lowry.
The Cost of Security
A Lonely Mind With a Heavy Burden: Hope in The Giver
Is the Society of The Giver a Utopia?
Reproductive Regulation and the Construction of Relationships for Populace Control in The Giver and "Pop Squad"
Lesson Plan for The Giver
About the Author
Study Objectives
Common Core Standards
Introduction to The Giver
Relationship to Other Books
Bringing in Technology
Notes to the Teacher
Related Links
The Giver Bibliography
Wikipedia Entries for The Giver
Introduction
Analysis of themes
Literary significance and reception
"The Giver" Analysis Essay
"The Giver" Analysis Essay
Date: Jul 17, 2019
Category: The Giver
Topic: The Giver Analysis
Downloads: 14
Lois Lowry's book "The Giver (The Giver Quartet #1)" is set on a utopian society, which gradually transform into a dystopian society. The book captures the life of a young boy named Jonas, up to his twelfth birthday. The young boy's society has eliminated pain and strife. Moreover, plans to eradicate emotional distresses are underway. Jonas is honored to inherit the position of the receiver of memory" (the custodian of past memories). However when Jonas meets the custodian (memory Giver), he is confused on his expectations. Moreover, the Giver chooses to ignore some norms while passing over his memory to the new custodian. The author seems to have coined the title of the book from this episode. During the process of memory transfer, Jonas discovers the secrets of knowledge. Jonas lived in a naïve community that had little value for knowledge and curiosity. After discovering the power of knowledge, Jonas is troubled with the idea of passing his newest discovery to his family. Indeed the community lived a shallow life that was devoid of love, knowledge, color, or choices.
In the book, Lowry creates an artificial world that suits her analysis. Just like 'The Animal Farm,' the book uses symbolic characters, and activities to illustrate the essence of an ideal world. According to the author, people living in a utopian society do not have choices. In the utopian world, everything including pain and fear was under control. Moreover, people had no choices and duties were assigned to everyone according to their capacity. For instance, the giver was the sole custodian of the society's memories. Other distinctive roles included giving birth, which was assigned to birthmothers. Presumably, the author creates this artificial world to fit her own literacy ambitions. Unlike other related works of literature, "The Giver" is not a symbolic literature. This is because characters and events recorded in the book are just a simplifications of ordinarily life and events.
Usually, author creates a representation of the world around them in their work. In most cases, writers base their work on political events or occurrences that affect their society. Lowry presents the struggle between individuals and the society. The author portrays morality as grey. Moreover, suffering comes because of human mistakes and not because of political faults. The book presents the evils of fascism and communism in an attempt to uncover their faults. Ideally, the author does not endorse either of these ideologies but she demonizes them. Therefore, a first time reader of the book will get the impression that fascism and socialism are evil.
The book's content does not fit the intended audience. The content seems unsuitable for young readers. However, the book has the right attractions to get the children involved. For instance, the book has a science fiction manifestation that blends well with children thoughts and fantasies. The idea of schooling as presented in the book may not be appropriate either. The book equates school to hell or totalitarian control. Although the idea might be appealing to young readers, it does not attract the same feelings from adult readers. Children often become obsessed with the propaganda portrayal of fascism and communism. The heroic representation of characters is the main aspect that attracts children into the literature. Despite this portrayal, the author does not give direction concerning his ideas. The book presents complex ideas but fails to give a precise answer or the way forward. Such presentation may not be appropriate for young children who have minimal understanding potential.
Finally, the book lacks a concrete argument or its argument lacks sense. Through The Giver, the author introduces the audience to a world without pain. In this utopian world, everyone is happy and the elders arrange their lives. This world also lacks conflicts and, therefore the reading could do without an argument. In addition, the characters lack conflict since they exist in a state of self-satisfaction. For instance, Jonas is selected as the sole custodian of the society's memory. This selection does not present any form of contention and, hence the absence of conflict between the characters. Lack of conflict makes the book inappropriate for critical or literal analysis. Moreover, this aspect strengthens the idea that the book is a propaganda creation. The main advantage of the book is that it explores political issues from an optimistic perspective. Unfortunately, the book fails to defend its position on the subject matter. This makes it inappropriate for young readers. "The Giver" is a must-read for lovers of children literature.
Works Cited Lowry, Lois. The Giver (The Giver Quartet #1). London: Ember, 2006. Print.
The Cask of Amontillado vs Young Goodman Brown: Compare & Contrast
A Quick Young Goodman Brown Summary
Animal Farm Research Paper
Uncle Tom's Cabin Literary Analysis Essay
Characterization of The Story of an Hour by Kate Chopin
How Post World War I Euphoria Was Displayed in The Great Gatsby
The Great Gatsby: Why did Daisy choose Tom in the end?
The Idea of Nature between the Book of "Genesis" from the Bible and "The Divine Comedy" 1: Hell by Dante
Tuesdays with Morrie Plot Summary
Robert Baratheon from Game of thrones by George R. R. Martin
Home — Essay Samples — Literature — The Giver — How Rules Govern Society in "The Giver"

How Rules Govern Society in "The Giver"
About this sample

Words: 1193 |
Published: Jan 21, 2020
Words: 1193 | Pages: 2 | 6 min read
Table of contents
Introduction, rules in jonas' community, rules in jonas' family, how assignments control and organise citizens, works cited.
Lowry, L. (1993). The Giver. Houghton Mifflin Harcourt.
Selander, S. (2011). Utopia as Method: The Imaginary Reconstitution of Society. Peter Lang.
Loon, B. (2004). The Power of Rules: The Politics of Local Control. M.E. Sharpe.
Ehrlich, C. (2016). Social Rules! Origin; Character; Logic; Change. Springer.
Hyman, L. (2007). The Giver: Bloom's Modern Critical Interpretations. Infobase Publishing.
Jacobs, D. (2013). 21st-Century Fiction: A Critical Introduction. Edinburgh University Press.
Magill, F. N. (Ed.). (2011). Masterplots II: Juvenile & Young Adult Fiction Series Supplement. Salem Press.
Warren, L. (2011). Children's Literature: A Guide to the Criticism. Wiley-Blackwell.
Fry, J. (2012). The Giver (Literature Guide): Common Core and NCTE/IRA Standards-Aligned Teaching Guide. Secondary Solutions.
Trumbo, K. (2012). Examining Lois Lowry's "The Giver" (Lit Kit). Instructional Fair.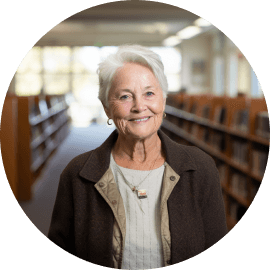 Cite this Essay
Let us write you an essay from scratch
450+ experts on 30 subjects ready to help
Custom essay delivered in as few as 3 hours
Get high-quality help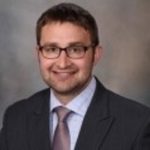 Dr. Heisenberg
Verified writer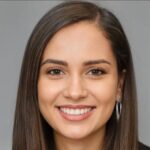 + 120 experts online
By clicking "Check Writers' Offers", you agree to our terms of service and privacy policy . We'll occasionally send you promo and account related email
No need to pay just yet!
Related Essays
2 pages / 871 words
2 pages / 983 words
6 pages / 2830 words
4 pages / 1803 words
Remember! This is just a sample.
You can get your custom paper by one of our expert writers.
121 writers online
Still can't find what you need?
Browse our vast selection of original essay samples, each expertly formatted and styled
Related Essays on The Giver
The Giver by Lois Lowry, a thought-provoking dystopian novel, has captivated readers for years with its intricate narrative and compelling themes. The transition from page to screen, however, introduces variations that can spark [...]
A World Without Color: Imagine a world where the concept of color, music, and even death is entirely foreign. "The Giver" introduces us to such a world, where emotions are regulated, choices are limited, and the pursuit [...]
The book The Giver is about a supposedly ideal society, however as the book continues it seems to be more of a dystopia with a totalitarian government. Everyday life is the same and almost never changes because the consequence [...]
Imagine living in a community where everything you do is watched through the cameras of your house, school, cafeteria and everything you say is being recorded. Imagine living a life where you can't feel any emotions, feelings, [...]
Jonas begins The Provider groping uneasy about the and coming Capacity of Twelve, where he will get the Assignment that chooses his business for whatever is left of his working life. That night, at the everyday sharing of [...]
Everything in the world is perfect, right? The Giver by Lois Lowry is about a boy named Jonas, who lives in a utopia community, where there is no pain, no fear, no war. In this community, the people cannot choose who want to [...]
Related Topics
By clicking "Send", you agree to our Terms of service and Privacy statement . We will occasionally send you account related emails.
Where do you want us to send this sample?
By clicking "Continue", you agree to our terms of service and privacy policy.
Be careful. This essay is not unique
This essay was donated by a student and is likely to have been used and submitted before
Download this Sample
Free samples may contain mistakes and not unique parts
Sorry, we could not paraphrase this essay. Our professional writers can rewrite it and get you a unique paper.
Please check your inbox.
We can write you a custom essay that will follow your exact instructions and meet the deadlines. Let's fix your grades together!
Most Popular
13 days ago
Theme of The Giver by Lois Lowry
Was julius caesar a good leader, themes in to kill a mockingbird, why is iago jealous of othello, of mice and men theme.
Image: goodreads.com
The following review example can serve as a guide for students trying to find inspiration when writing an assignment on the themes of The Giver by Lois Lowry.
If you are criticized, it means you are in the right way. So is the motto for many outstanding pieces of literature, and "The Giver" by Lois Lowry is no exception. The novel has been banned from schools and libraries but managed to withhold trying times just like any dystopian masterpiece did. For instance, "1984", "To Kill a Mockingbird", or even "Fahrenheit 451" did not receive a warm welcome, yet stirred the world with uncensored characters and undistilled truth. So, what makes Lowry's "The Giver" stand out among profound works? Simply because it's a dystopian novel for kids. Lowry's focus on a narrower audience makes her novel prominent and gives it a fresh spin.
In this article, we will discuss the main themes of "The Giver" and their effect on modern society.
Themes in The Giver
What is the theme of "The Giver"? The traditional message of dystopia is always clear: individual and society.
What if the perfect community existed not only on paper but in the real world? Imagine never experiencing war, hunger, and pain. Would it be nice if everyone in the community were kind and caring? In 'The Giver,' everything is exactly like this, and even better.
But what if the government takes the controlling part too much to the point that it restricts its people from love, seeing colors, listening to music, and basically any feelings? It's worse than Big Brother watching you because in the case of the modern society in 'The Giver,' individuals do not have a say at all. Marriage, vocation, safety, comfort, and more are left for the Elders to decide.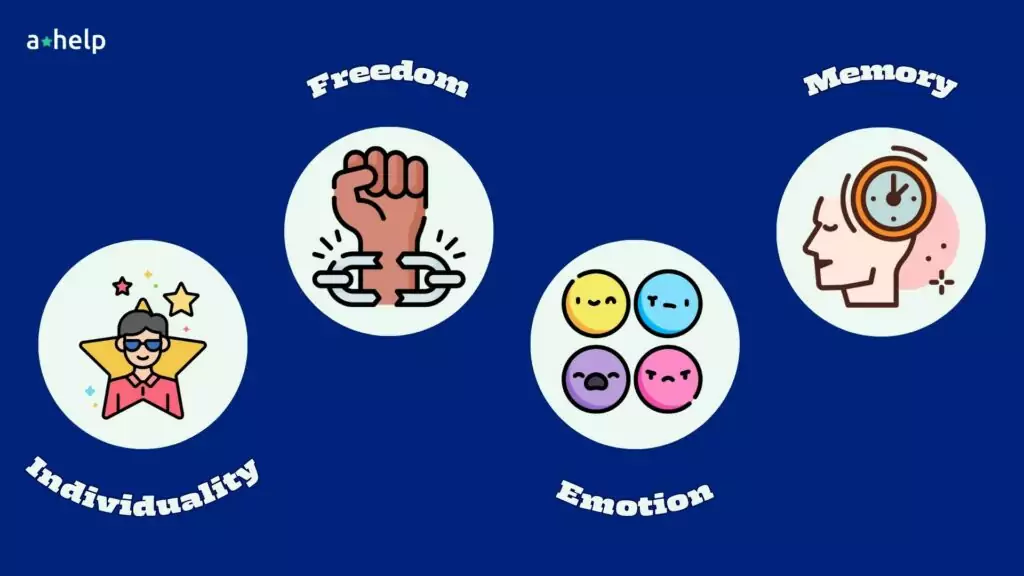 What is Individuality in Dystopia
What is the theme of "The Giver" that sets the tone for the dystopian story? Traditionally, it's the fight for preserving individuality against the pitfalls of conformity. In Lois Lowry's novel, the main character, Jonas, lives in a world where individuality is almost non-existent. This is due to the community's strict adherence to " Sameness ," a principle that ensures everyone is alike. Sameness is deeply ingrained in every aspect of life, from the way people dress to how they behave. The idea is to discourage anything that would set a person apart from others. This means that individual thoughts, feelings, and actions are not only frowned upon but are also seen as a threat to the community's harmony.
The society in which Jonas lives has removed all forms of personal expression. Birthdays are celebrated collectively, and everyone wears the same clothes and hairstyle. This lack of personal choice extends to more significant life decisions too. Spouses, jobs, and even children are assigned by the community leaders. Such strict control is exercised to prevent any form of conflict or competition that might arise from individual differences. The absence of mirrors is a symbolic representation of this suppression. Without reflections, people are discouraged from focusing on their individuality and instead are directed towards communal identity.
Jonas, however, is different. His pale eyes and the unique ability to see colors set him apart in a world devoid of such distinctions. Initially, these traits make him feel out of place. But as he grows and learns about the true nature of his community, his differences become a source of strength. They lead him to question the very foundations of his society and ultimately to rebel against its oppressive norms.
The novel follows Jonas's journey from a conforming child to an independent young man. The Ceremony of Twelve is a pivotal moment in this transformation. It is the first time that the community acknowledges and celebrates differences among its members. For Jonas, this is a step towards understanding and embracing his own uniqueness. The novel, through Jonas's story, encourages readers to value individual differences instead of suppressing them.
In Jonas's community, Sameness extends beyond physical appearance and behavior. It also encompasses the environment, with a controlled climate and uniform landscapes. Society has even gone to the extent of eliminating natural variations in skin color and the ability to perceive colors. These measures are taken to avoid conflict and competition, believed to stem from individual differences. From birth, every aspect of a person's life is controlled to maintain this Sameness. Babies who do not conform to the community's standards are "released," a euphemism for a grim fate.
As children grow up, their lives are structured in a way that further reinforces Sameness. They are grouped by age, assigned identical tasks, and taught to speak in a precise manner. This suppresses any form of individual expression. The society's aim is clear: to eliminate anything that might distinguish one person from another. The Chief Elder's message at the December Ceremony emphasizes this, urging everyone to fit in and suppress any unique impulses.
The outcome of such a society is a lack of creativity, appreciation for uniqueness, and individual achievement. In Jonas's world, there are no artists, musicians, or geniuses. Everyone's the same, except for a select few whose individual traits are exploited for the community's benefit. Even these exceptions are tightly controlled. Natural empathy and compassion are manipulated, as seen in the roles assigned to characters like Father and Fiona. Their innate qualities are twisted to serve the community's needs, devoid of personal moral judgment.
Lois Lowry, through the depiction of this dystopian world, underscores the consequences of eradicating individuality. The pursuit of Sameness not only strips away personal freedom and expression but also eliminates the richness and diversity that different perspectives bring. It leads to a society where no one feels special or valued for their unique traits. In essence, by seeking uniformity, the community loses out on the potential for growth, innovation, and the beauty inherent in diversity.
The theme of Freedom
In the world of Jonas's community, the concept of freedom, particularly the freedom to choose, is virtually non-existent. The society operates under the principle of "Sameness," a system where all major decisions were made long ago. This arrangement ensures a life free from the anguish of bad choices, but it also deprives people of the happiness that comes from making good ones. The residents lead lives that are stable and pain-free but lack any semblance of autonomy, resembling more the existence of robots than humans.
Jonas, upon discovering the power of memory, realizes that choice is a crucial component of human joy. He understands that having the ability to make decisions is a form of power. This realization culminates in his decision to flee the community with Gabriel, a choice that is both significant and perilous. This act not only affects Jonas and Gabriel but also imparts a profound impact on the community he leaves behind. It reintroduces the concept of choice, along with its accompanying pleasures and pains, back into society.
Daily life in Jonas's community is meticulously planned and regulated. A comprehensive Book of Rules dictates every aspect of life, from clothing to daily schedules. Even the most trivial decisions are pre-determined, freeing citizens from the burden of choice. However, this lack of choice extends to more significant aspects of life as well. Family units, for instance, are not formed naturally. Marriages and children are assigned by a committee, and even the number of children per family is strictly controlled. Similarly, job assignments are based on observations made by the Elders, and once decided, these roles are never questioned.
The rationale behind such strict regulations is efficiency and the prevention of poor decision-making. When Jonas becomes aware of the absence of choice, he initially struggles with the concept. He wonders if allowing people to make their own choices might lead them to make wrong ones. However, as he gains more memories and insights, Jonas's perspective shifts. He starts to appreciate that the freedom to choose, despite its inherent risks and potential for regret, also brings the possibility of immense satisfaction and happiness. The riskier the choice, the higher the potential reward.
Jonas's journey towards understanding the importance of choice culminates in his defiant act to leave the community. This decision, while fraught with uncertainty, symbolizes his embrace of the freedom to choose. His action is not just about saving Gabriel but also about challenging the oppressive norms of his society. Through Jonas's eyes, the story highlights that the ability to make choices, good or bad, is a fundamental aspect of being human. It underscores that true freedom involves the right to make decisions, even at the risk of making mistakes. This theme is powerfully illustrated in Jonas's bold move to defy the rules, demonstrating that the essence of freedom lies in the ability to choose one's path, regardless of the outcome.
The theme Emotion
In Jonas's community, the concept and experience of genuine emotion are virtually absent. The community's rigid structure and rules are designed to prevent any form of deep emotional connection or pain. Birthmothers, for instance, are not permitted to raise their own children, severing a fundamental bond right from the start. Further, sexual desires are medically suppressed, and the selection of spouses is a matter devoid of personal choice or affection. Even the existence of identical twins is not tolerated due to the potential for a strong emotional bond. Every decision in this society is driven by practicality and adherence to established rules, promoting a uniformity that leaves no space for emotional depth or attachment.
Jonas, however, is inherently different. Even before meeting The Giver, he yearns for a connection that goes beyond the superficial interactions of his community. This longing for emotional closeness becomes evident when he bathes Larissa at the House of the Old, where he discovers the beauty of touch and intimacy. His training as the Receiver of Memory further opens his eyes to the true nature of emotions. He learns that the richness of human emotions, such as joy and love, can only be fully understood and appreciated when one is also aware of pain and loneliness. This revelation makes Jonas acutely aware of the cruelty of depriving people of their capacity to feel.
Jonas's journey of emotional awakening culminates in his decision to escape from the community. This act is more than just a personal quest for freedom; it is an act of profound love towards those who have never learned to love. By leaving, Jonas hopes to break the cycle of numbness and open the possibility for the community to experience emotions in their full spectrum. His departure symbolizes not just a physical escape but also a metaphorical release of emotions into a society that has been systematically deprived of them. In doing so, Jonas challenges the very foundations of his community, asserting that the ability to feel deeply, even with all its inherent risks and pains, is an essential part of what makes us human. His act of leaving is, in itself, a gift of feeling to those who have been living in an emotional void.
The theme Memory
"The Giver" themes do focus on many vital aspects of human life. In "The Giver," memory holds a central role, illustrating its critical importance to human existence. The community in the novel, in its quest for a pain-free life, makes a monumental decision: to rid themselves of all memories. This erasure of collective historical memory was seen as a necessary step to eliminate suffering, conflict, and longing for the past, thereby ensuring a life of peace and harmony. However, this decision comes at a great cost, as the novel reveals. Without memory, people cannot experience the full spectrum of human emotions, learn from past mistakes, or appreciate their achievements.
The community's approach to memory is radically different from our understanding of it. In Jonas's world, memories are not just mental recollections but visceral, tangible experiences. When Jonas receives memories, he doesn't just recall them; he feels them. For instance, he experiences the chill of snow and the warmth of sunshine as if they were happening in real time. This unique portrayal of memory in the novel highlights its profound impact on human life. Memory is not just a record of the past; it's a gateway to understanding and feeling.
Furthermore, the novel introduces the concept of the Receiver, a person tasked with holding the community's memories. This role underscores the recognition, even in a memory-less society, of the practical necessity of remembering the past to avoid repeating mistakes. However, as Jonas undergoes his training as the Receiver, he learns a crucial lesson: memory is essential not just for practical reasons but for emotional and spiritual fulfillment. Without memory, there can be no real joy, no deep sorrow, no genuine love.
Lowry's depiction of memory in "The Giver" is almost magical. The transfer of memories, the connection with the trait of blue eyes, and the release of memories upon the Receiver's departure from the community are all elements that elevate the significance of memory. These fantastical aspects of memory in the novel serve to highlight its value. Memory, as portrayed in "The Giver," is precious, powerful, and indispensable for a rich and meaningful human experience. The novel thus posits that a life without memory is not only incomplete but also lacking in the fundamental aspects that make us truly human.
Follow us on Reddit for more insights and updates.
Comments (0)
Welcome to A*Help comments!
We're all about debate and discussion at A*Help.
We value the diverse opinions of users, so you may find points of view that you don't agree with. And that's cool. However, there are certain things we're not OK with: attempts to manipulate our data in any way, for example, or the posting of discriminative, offensive, hateful, or disparaging material.
Cancel reply
Your email address will not be published. Required fields are marked *
Save my name, email, and website in this browser for the next time I comment.
More from Analytical Essay Examples
19 hours ago
Malcolm X vs Martin Luther King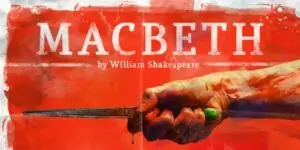 Fate vs Free Will in Macbeth
Remember Me
What is your profession ? Student Teacher Writer Other
Forgotten Password?
Username or Email
The Giver Essays
by Lois Lowry
The Giver Essays Plot Overview
The Giver is written from the factor of view of Jonas, an 11-yr-antique boy residing in a futuristic society that has removed all ache, fear, struggle, and hatred. there is no prejudice, due to the fact absolutely everyone looks and acts basically the same, and there is very little competition. each person is unfailingly well mannered. The society has also eliminated desire: at age twelve every member of the community is assigned a process primarily based on his or her abilities and pastimes. residents can apply for and be assigned well suited spouses, and each couple is assigned precisely two children every. The children are born to Birthmothers, who by no means see them, and spend their first year in a Nurturing center with different toddlers, or "newchildren," born that yr. while their children are grown, family units dissolve and adults stay collectively with Childless Adults till they are too vintage to function inside the society. Then they spend their final years being cared for inside the residence of the vintage till they may be sooner or later "released" from the society. inside the network, release is dying, but it's far in no way defined that manner; most of the people suppose that when launch, fallacious newchildren and glad aged people are welcomed into the large expanse of someplace else that surrounds the communities. citizens who wreck guidelines or fail to evolve well to the society's codes of behavior are also launched, although of their cases it's miles an event of extraordinary shame. the whole lot is deliberate and organized so that existence is as convenient and high-quality as possible.
Jonas lives with his father, a Nurturer of latest children, his mom, who works at the department of Justice, and his seven-12 months-old sister Lily. At the beginning of the radical, he is worried approximately the approaching ceremony of Twelve, whilst he might be given his authentic assignment as a brand new person member of the community. He does now not have a distinct profession preference, despite the fact that he enjoys volunteering at a variety of various jobs. although he's a nicely-behaved citizen and an amazing pupil, Jonas is one of a kind: he has light eyes, while most of the people in his community have dark eyes, and he has unusual powers of notion. every now and then objects "trade" while he appears at them. He does now not understand it yet, however he alone in his community can perceive flashes of coloration; for everybody else, the arena is as without shade as it's miles of ache, hunger, and inconvenience.
At the rite of Twelve, Jonas is given the exceptionally honored venture of Receiver of reminiscence. The Receiver is the only keeper of the community's collective reminiscence. whilst the community went over to Sameness—its painless, warless, and in the main impassive country of tranquility and concord—it deserted all memories of ache, warfare, and emotion, but the memories can't disappear definitely. someone need to keep them so that the community can keep away from making the errors of the beyond, even though nobody however the Receiver can endure the ache. Jonas receives the memories of the beyond, suitable and awful, from the modern Receiver, a sensible old guy who tells Jonas to name him the Giver.
The Giver transmits reminiscences by way of putting his fingers on Jonas's bare lower back. the first reminiscence he receives is of an exciting sled journey. As Jonas gets reminiscences from the Giver—memories of pride and ache, of brilliant colours and intense bloodless and heat sun, of excitement and terror and hunger and love—he realizes how bland and empty existence in his community definitely is. The recollections make Jonas's existence richer and extra significant, and he wishes that he could supply that richness and meaning to the human beings he loves. however in trade for their peaceful existence, the human beings of Jonas's community have lost the capacity to love him back or to sense deep passion about some thing. when you consider that they have got never experienced real struggling, additionally they cannot admire the actual pleasure of existence, and the life of individual humans appears less valuable to them. similarly, no one in Jonas's network has ever made a choice of his or her personal. Jonas grows increasingly annoyed with the individuals of his community, and the Giver, who has felt the equal manner for decades, encourages him. the two grow very close, like a grandfather and a grandchild may have within the days earlier than Sameness, when family individuals stayed in contact lengthy after their kids have been grown.
In the meantime, Jonas is assisting his family deal with a problem newchild, Gabriel, who has hassle sleeping thru the night on the Nurturing center. Jonas helps the kid to sleep by using transmitting soothing reminiscences to him each night, and he starts offevolved to develop a relationship with Gabriel that mirrors the circle of relatives relationships he has skilled thru the memories. whilst Gabriel is in risk of being launched, the Giver well-knownshows to Jonas that launch is similar to loss of life. Jonas's rage and horror at this revelation encourage the Giver to help Jonas devise a plan to change matters inside the community for all time. The Giver tells Jonas approximately the lady who had been targeted the brand new Receiver ten years before. She had been the Giver's own daughter, but the sadness of some of the recollections had been an excessive amount of for her and she or he had asked to be launched. while she died, all the memories she had amassed had been launched into the network, and the network participants couldn't manage the surprising inflow of emotion and sensation. The Giver and Jonas plan for Jonas to get away the network and to clearly enter some other place. once he has finished that, his large supply of recollections will disperse, and the Giver will assist the community to come back to phrases with the new feelings and thoughts, changing the society all the time.
However, Jonas is forced to leave in advance than planned whilst his father tells him that Gabriel might be released the next day. desperate to store Gabriel, Jonas steals his father's bicycle and a deliver of food and sets off for someplace else. step by step, he enters a panorama complete of shade, animals, and converting climate, but also starvation, hazard, and exhaustion. heading off search planes, Jonas and Gabriel travel for a long time till heavy snow makes bike tour not possible. 1/2-frozen, but comforting Gabriel with memories of sunshine and friendship, Jonas mounts a high hill. There he unearths a sled—the sled from his first transmitted reminiscence—anticipating him at the pinnacle. Jonas and Gabriel enjoy an excellent downhill experience at the sled. ahead of them, they see—or think they see—the twinkling lights of a pleasant village at Christmas, and they listen tune. Jonas is positive that a person is looking forward to them there.
Find free The Giver essays , research papers, answers to essay questions
Free The Giver Example Essays
More The Giver Example Essays
Literature Essays
StudyDriver in your Smartphone!
The Giver Analytical Paper
Imagine living in a world designed to be free of conflicts and hunger? When fragments of memories are taken out from oner's consciousness, how does one think and feel? When life is devoid of colors, will there be genuine happiness can be drawn out of sheer blandness? What is family when love is strange and is truly undefined? When your destiny is already pre-determined, what else challenges or excites you as the sun sets and rises the next day? What if one doesnt need money for survival- how long will you wish to stay in a pseudo utopian society defined by contentment and conformity? Yet, for Jonas, the one chosen to receive the burden of taking in the collective memories of the populace, itr's how soon can he manage to escape when he begins to discover the dark secrets and painful truth amidst this seemingly ideal society as the Giver "who is the sole keeper of memory- finally reveals to Jonas the truth that lies beneath the word release which was thought to be a beautiful journey to Elsewhere. These are few questions that will help examine your conscience as the writer takes us to alternate world defined by contentment and conformity. In what seemed to be a utopian community, people live in an orderly calculated manner following certain standards in their day-to-day life "where every aspect of it follows a community-based rule governed by committee of elders who determine every citizenr's fate including the use of language appropriate for any given situation. After all, this is what they strived for Sameness - unity and comfort for every citizen within the society owing to what they perceived that peace can be attained when everyone is equal and the same. The society runs systematically where every one plays a key role pre-assigned to him or her on the basis of oner's strength and weakness. Defying the rules or falling short of the given standards will cause a member to be released. "which actually means Euthansia or mercy killing but is hidden from the publicr's eyes. Precision of language is the required norm for people in the community in their interpersonal relationship so that it functions accordingly. Even in expressing statement of apology, it has to be consistent and in accordance with the standard script. Also, there are accurate words to describe certain level of emotions in Jonas world. Hence, language is paramount that it has become a powerful tool used to advance the societyr's agenda. Its creative manipulation and persuasive character has been too effective to make people believe in something that for them is the absolute truth. This is called Euphemism in English literature. Euphemism is commonly understood as the substitution of a mild, indirect, or vague expression for one thought to be offensive, harsh, or blunt. https://truthandcharityforum.org/deadly-and-deceptive-euphemism/ Ashley Noronha, S.T.L. Ph. D. cand. Part of the process, from birth to release, every member of the society goes through a transitioning phase each year until the age of twelve where a member is given a permanent role in the society deprived of freedom and free will. The members of the single family does not have biological relationship with one another. Thus, the true essence of a family bound by love does not exist unlike in our contemporary society where family plays a crucial role in an ideal society. The Committee of Elders is said to be endowed with wisdom to run the society smoothly following their agenda of achieving peace and equality. To achieve this, they manipulate the minds of the people by letting them take a pill every day that will take away their memory, their capacity to experience pain, to love and to think logically. In short, some aspects of human beingr's natural behavior have been deliberately removed which is riveting & unacceptable in the context of todayr's current society. This is a thought "provoking scenario since in our contemporary society, we all aspire to live in a world where peace and harmony abound but if people are deprived of freedom and human rights it will most likely result in uprising and chaos. Politically speaking, Sameness is akin to Socialist form of government which is still being practiced nowadays by a few countries in the world like North Korea minus the removal of memories that is of course fictional in nature. Just like North Korea, Sameness society tends to isolate itself from the rest of the world. Meanwhile, in John Lennonr's most controversial song released in 1971 entitled, Imagine the lyrics of the song were strongly scrutinized due to various misinterpretations by people critical to the message of the song. However, Lennon himself had affirmed that the message of the song was nothing but a wishful thinking of a man to live a world where social constructs are removed so that division and war may no longer exist like in the world of Jonas. Since Jonas exhibits the ideal character befitting for a future Giver he has been selected as The Receiver the most honored & revered job in the community but arguably carries the heaviest burden. However, when Jonas began to discover the dark secrets of the community revealed to him by the Giver, he was compelled to device an escape plan along with Gabriel, with the help of the Giver. The awakening of Jonas conscience and awareness to the truth, had caught him in the crossroads of making a decision where escape is a must for himself and Gabriel to the outside world that is yet unknown to him, but he had already seen subconsciously during the memory transmission process done by the Giver. Did the thought of saving the community exist in Jonas mind upon escape? What was the place with bright lights he had seen from a distance while going downward ? The answer is up to us to interpret his ultimate fate after that dangerous escape. There are words in every language which people instinctively avoid because they are considered indecent, indelicate, rude, too direct, or impolite. As the offensive referents, for which these words stand, must still be alluded to; they are often described in a roundabout way by using substitute called euphemism. ( Antrushina GB et al, 1985 English Lexicology). Euphemisms! Theyre the worst. Or I should I say theyre a negative outcome benchmark? Euphemistic language is the timeless enemy of anyone concerned with clarity. Straight shooters such as novelist George Orwell and comedian George Carlin have blasted soft, vague language, including Carlinr's classic lament that shellshock devolved into battle fatigue, then operational exhaustion, before finally morphing into the mouthful post-traumatic stress disorder. https://www.bbc.com/capital/story/20170126-the-hidden-danger-of-euphemisms, Mark Peters. So in the community of Jonas, there were plenty of subtle nuances in the use of language in the story so as to make the people believe into something vague and shady. The most intriguing one is the word release in place of death. In his 1946 essay, Politics and the English Language, George Orwell criticizes the language of his day as ugly and inaccurate. He purports that mid 20th century prose was being used so carelessly that it had lost its genuine meaning and had instead become ambiguous and hollow. https://truthandcharityforum.org/deadly-and-deceptive-euphemism/ Ashley Noronha, S.T.L. Ph. D. cand. In the Philippine society, similar with other cultures in the world, the art of euphemism is applied almost in all aspects of the peopler's daily communications in order to soften its potentially dreadful outcome. In Philippine politics for example, former president Benigno Aquino III often used euphemism in his public speeches so that people will be convinced of his ideas. Let alone his campaign slogan, Tuwid na Daan . Ironically, the current President Rodrigo Duterte is not fond of camouflaging his thoughts and ideas hence, he is sometimes misconstrued and lambasted by media for taking his words so literally. From this standpoint, euphemism without critical thinking ability makes people confused and gullible. Words are deeds, wrote the philosopher Ludwig Wittgenstein. They may often be used not to convey thoughts, but to perform an activity. The term that Wittgenstein coined for this type of activity is: language-game. Accordingly, in trying to understand President Duterter's recent statements, it will be more useful to ask what her's doing, rather than what her's saying. https://opinion.inquirer.net/115479/dutertes-language-games The advantage of euphemism however is more pronounced in the aspect of health as it touches human emotions and sensitivity by giving glimmer hopes amid uncertainties. Euphemism could be part of the medical code of ethics among health professionals in treating their patients. This is obvious every time we hear doctors making diagnosis and while explaining to the patient his/her health condition. In the study of human psychology, this is related to the notion that bad news will exacerbate the patientr's condition. This I suppose is a universal practice in the healthcare industry all over the world. However, to illustrate an specific example in the Philippine culture, it is a known fact that people from the upper social class often employ sophisticated medical terminologies in describing their illness just to be able to emphasize their social status. On the other hand, people from the lower class use common terms to describe such similar disease which sounds disgusting or gross and is often associated to being poor. Take the word skin allergy for the rich, while korikong for the poor. Itr's euphemism at its finest! When it comes to personr's age, calling the person matanda or amoy lupa is rude and impolite. Hence, there is a need to sugarcoat them such as; may edad na , or senior citizen . In the case of death, passing away , rest in peace , now in the arms of our Lord are less painful to say than dead. For human bodyr's physiological functions, having period is pleasant to hear rather than saying menstruation , making love for sexual intercourse or not feeling well instead of sick . There are countless of words we use whether consciously or unconsciously in our every day communication purposively. Filipino virtue does not seem to depict one that is straight forward; and interpersonalism and frankness is not quite seen in the general concept and culture of the people. Filipinos are known for their courteous insincerity. Likewise the concern for not hurting the feelings of others is approached by the indirect ways and imprecise vague words. https://davisnaimemason.blogspot.com/2015/12/14-euphemism-in-filipino-language.html Thus, the general response and reaction varies depending on the circumstances, localities, and how it is delivered. There are many different factors to be considered when eliciting response from whom the word is addressed to such as; regional culture, religion, social class, demography, etc. Nevertheless, euphemism greatly influences our perception and judgement. From business to politics, media to religious institution, health and education, in our daily social interaction, the use of powerful linguistic tool is embedded so deeply. But one thing is certain, that when it strikes a nerve in our sensitive being "that word must be rude. While it remains a fact that language is culture by itself, it is now empowered further by social media impacting our lives in many different ways fueled by technological advancement. Therefore, to be always relevant we should always be on guard on what is new to be able to filter the truth from lies.
Cite this page
The Giver Analytical Paper. (2019, May 28). Retrieved from https://studydriver.com/the-giver-analytical-paper/
"The Giver Analytical Paper." StudyDriver.com , 28 May 2019, https://studydriver.com/the-giver-analytical-paper/
StudyDriver.com. (2019). The Giver Analytical Paper . [Online]. Available at: https://studydriver.com/the-giver-analytical-paper/ [Accessed: 27 Nov. 2023]
"The Giver Analytical Paper." StudyDriver.com, May 28, 2019. Accessed November 27, 2023. https://studydriver.com/the-giver-analytical-paper/
"The Giver Analytical Paper," StudyDriver.com , 28-May-2019. [Online]. Available: https://studydriver.com/the-giver-analytical-paper/ . [Accessed: 27-Nov-2023]
StudyDriver.com. (2019). The Giver Analytical Paper . [Online]. Available at: https://studydriver.com/the-giver-analytical-paper/ [Accessed: 27-Nov-2023]
The Giver Analytical Paper. (2019, May 28). Retrieved November 27, 2023 , from https://studydriver.com/the-giver-analytical-paper/
Save time with Studydriver!
Get in touch with our top writers for a non-plagiarized essays written to satisfy your needs
Stuck on ideas? Struggling with a concept?
A professional writer will make a clear, mistake-free paper for you!
Leave your email and we will send a sample to you.
Please check your inbox
Interested in this topic?
Please indicate where to send you the sample.
Hi! I'm Chatbot Amy :)
I can help you save hours on your homework. Let's start by finding a writer.