My Preferences
My Reading List
AP English Language and Composition: Pace Your Essay Writing
High School
AP Biology: Evolution
AP Biology: Coevolution of Predator and Prey
AP Biology: Excretory Systems
AP Biology: Insight into Free-Response Questions
AP Economics: Micro & Macro Basics
AP Economics: What Are the Functions of Money?
AP English Language and Composition: Essays
AP English Language and Composition: Exam Format
AP English Language and Composition: How Your Essays Are Scored
AP English Language and Composition: Kinds of Questions
AP English Language and Composition: Multiple-Choice Section
AP English Language and Composition: Reading Passages
AP English: Pacing Your Exam Essays
AP Essay Writing: Satire as a Subject
AP European History: World War I (1914-1918)
AP Spanish Language: Cloze Passages
AP Test Prep: The Bill of Rights
AP Test Prep: English Composition Essay Scoring
AP Test Prep: Evolution of the Mass Media
AP Test Prep: The Expansion of Suffrage
AP Test Prep: Humanism in the Renaissance
How to Read a History Textbook
Buy This CliffsNotes Book Here !
Spend about 10 minutes reading the topic and the passage carefully and planning your essay. This organizational time is crucial to producing a high-scoring essay. Consider following these steps:
Read the topic's question carefully so that you know exactly what you're being asked to do.
Read the passage carefully, noting what ideas, evidence, and rhetorical devices are relevant to the specific essay prompt.
Conceive your thesis statement, which will go in your introductory paragraph.
Organize your body paragraphs, deciding what evidence from the passage you'll include (using multiple passages in the synthesis essay) or what appropriate examples you'll use from your knowledge of the world.
Take about 25 minutes to write the essay. If you've planned well, your writing should be fluent and continuous; avoid stopping to reread what you've written. In general, most high-scoring essays are at least two full pages of writing.
Save about 5 minutes to proofread your essay. This allows you time to catch the "honest mistakes" that can be corrected easily, such as a misspelled word or punctuation error. In addition, this time lets you set the essay to rest, knowing what you've written, so that you can go on to the next topic and give it your full attention.
Writing the Essay
A traditional essay includes an introduction, body, and conclusion. The body should be made up of several paragraphs, but the introduction and conclusion require only one paragraph each.
In your introduction, make sure that you include a strong, analytical thesis statement, a sentence that explains your paper's idea and defines the scope of your essay. Also, be sure that the introduction lets the reader know that you're on topic; use key phrases from the question if necessary. The introductory paragraph should be brief-only a few sentences are necessary to state your thesis. Definitely try to avoid merely repeating the topic in your thesis; instead, let the thesis present what it is that you will specifically analyze.
The body paragraphs are the heart of the essay. Each should be guided by a topic sentence that is a relevant part of the introductory thesis statement. For rhetorical analysis essays, always supply a great deal of relevant evidence from the passage to support your ideas; feel free to quote the passage liberally. In your argument essays, provide appropriate and sufficient evidence from the passage(s) and your knowledge of the world. Prove that you are capable of intelligent "civil discourse," a discussion of important ideas. However, always be sure to connect your ideas to the thesis. Explain exactly how the evidence presented leads to your thesis. Avoid obvious commentary. A medium- to low-scoring paper merely reports what's in the passage. A high-scoring paper makes relevant, insightful, analytical points about the passage. Remember to stay on topic.
Your conclusion, like your introduction, shouldn't be longwinded or elaborate. Do attempt, however, to provide more than mere summary; try to make a point beyond the obvious, which will indicate your essay's superiority. In other words, try to address the essay's greater importance in your conclusion. Of course, you should also keep in mind that a conclusion is not absolutely necessary in order to receive a high score. Never forget that your body paragraphs are more important than the conclusion, so don't slight them merely to add a conclusion.
Remember to save a few minutes to proofread and to correct misspelled words, revise punctuation errors, and replace an occasional word or phrase with a more dynamic one. Do not make major editing changes at this time. Trust your original planning of organization and ideas, and only correct any obvious errors that you spot.
Considering Different Essay Types
In your argumentation essays, which include the synthesis essay based on multiple passages and argument essay based on one passage, you want to show that you understand the author's point(s) and can respond intelligently. Comprehending the author's point involves a three-step process: (1) clarifying the claim the author makes, (2) examining the data and evidence the author uses, and (3) understanding the underlying assumptions behind the argument. The first two steps are usually directly stated or clearly implied; understanding what the author must believe, or what the author thinks the audience believes, is a bit harder. To intelligently respond to the author's ideas, keep in mind that the AP readers and college professors are impressed by the student who can conduct "civil discourse," a discussion that fully understands all sides before taking a stand. Avoid oversimplification and remember that judgment stops discussion. Let the reader watch your ideas develop instead of jumping to a conclusion and then spending the whole essay trying to justify it. Also be aware that you don't have to take only one side in an issue. Frequently, a very good essay demonstrates understanding of multiple sides of an issue and presents a "qualifying argument" that appreciates these many sides. Show awareness of culture, history, philosophy, and politics. Prove that you are in touch with your society and the world around you. The topics give you the opportunity to intelligently discuss issues; seize that opportunity and take advantage of it.
In your rhetorical analysis essays, be sure to accurately identify rhetorical and literary devices the author employs, and then examine how they create effects and help build the author's point. Intelligent analysis explores the depth of the author's ideas and how the author's presentation enhances those ideas. Be sure you understand the author's rhetorical purpose: Is it to persuade? To satirize some fault in society? To express ideas? Then dive into the depth of the author's thoughts and enjoy how good writing enhances interesting ideas. Like the argument essays, you'll want to liberally use the text, both implicitly and explicitly. A sophisticated writer embeds phrases from the text into his or her own sentences during discussion. Avoid copying complete sentences from the text; choose just the exact word or phrase that suits your purpose and analyze it within your own sentences.
Which one of the following was simplified correctly?
has been added to your
Reading List!
Removing #book# from your Reading List will also remove any bookmarked pages associated with this title.
Are you sure you want to remove #bookConfirmation# and any corresponding bookmarks?

AP® English Language
How to craft an argument for ap® english language.
The Albert Team
Last Updated On: March 1, 2022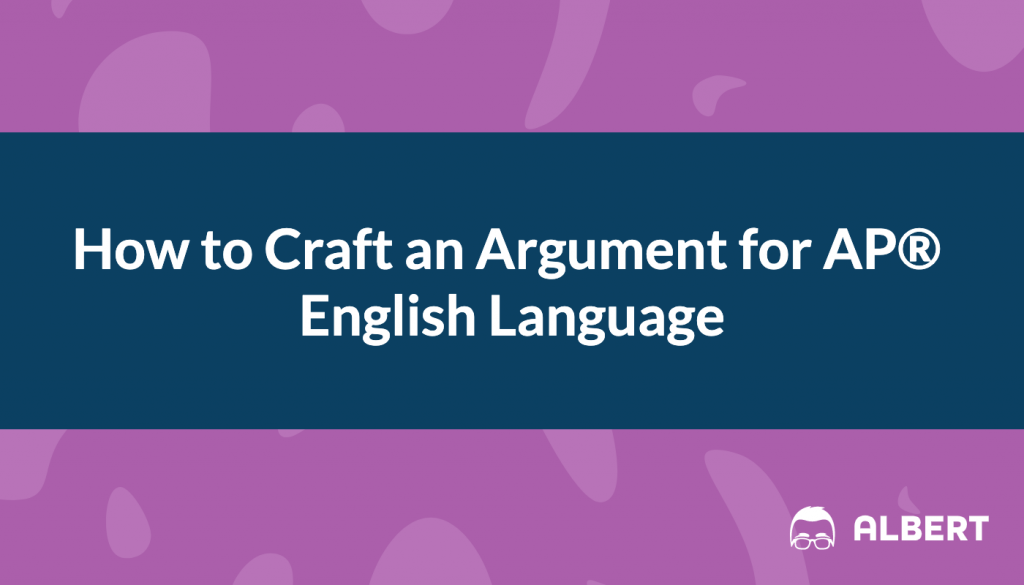 The AP® English Language persuasive (or argumentative) essay is one of the three long-form free-response questions that will make up 55% of your score on the AP® English Language and Composition Exam. While the multiple-choice section and the rhetorical analysis essay will test you on how well you have learned the various rhetorical techniques you have been exposed to this year, the persuasive essay and a similar task, the synthesis (also see our article "5 Tips to the AP® English Language Synthesis Essay You Must Know"), will test you on how well you can put these techniques to use yourself.
It's time for you to follow in the footsteps of the established, respected writers you have been reading all year and put everything that you've learned to work in the AP® English Language persuasive essay.
How the AP® English Language Persuasive Essay Works
Persuasion through essay writing is something you probably learned about a long time ago, but the AP® English Language Exam's persuasion essay requires some more specific tips. You will be given a prompt that may or may not reference a reading sample; it will ask you to then "defend," "challenge," or "qualify" a position on a public issue – either the position espoused in the reading sample or one simply stated by the author of the question.
To defend a position is to agree with it and rationalize that agreement, to challenge it is to disagree with it and show holes in its supporting logic. To qualify a position is to attempt to truly understand all sides of the issue and see that both sides may have some valid points. However, you still need to take a definite stand, no matter what you do, although it can be a stand such as "Idea X is ethical in certain situations and unethical in others" – however, expand on that to give the AP® Examiners an exact notion of your opinion, and then use logic and beautiful writing to persuade them to see your way of thinking.
No Issue is One-Sided
Although taking a definitive stand is one of the most important things you need to do during the AP® English Language persuasive essay, you will often score higher if you show the full complexity of issues and exhibit understanding of the other side of the argument. This can not only show that you are intelligent and appreciate the complexity of the types of issues you may be talking about on the exam, but may actually help strengthen your argument, in that you can foresee potential arguments against your support for your beliefs, then undermine them as you write about them.
Even in issues that you are very passionate about or cannot see the other side's logic on at all, keep in mind that you should be respectful and mature in all your AP® Exam writings.
Draw from All Possible Sources – But Don't Be Self-Centered!
This AP® Language persuasive essay allows you to draw on your knowledge from other subjects, what you've read inside and outside of school (be it a classic novel or this morning's paper), and your personal experience; a well-rounded, well-thought-out essay will use all or at least most of these. That being said, don't be too focused on using your own experience to justify your beliefs – this is a less mature, less powerfully logical way of arguing than what the Examiners expect. Use personal experience, when relevant, as one facet of a wider, more nationally and globally aware argument.
For example, a prompt on advertising could probably use some personal anecdotes about your experiences with advertising alongside things you may have seen in the news or learned in a statistics class and analogies you can draw using global events or literature. A prompt on the ethics of experimentation on animals probably shouldn't use much personal experience (unless you have a biologist in the family), because your "experiences" will be limited to feelings, not fully lived and understood events that will hold up in an argument.
Looking for AP® English Language practice?
Kickstart your AP® English Language prep with Albert. Start your AP® exam prep today .
Interested in a school license?​
Popular posts.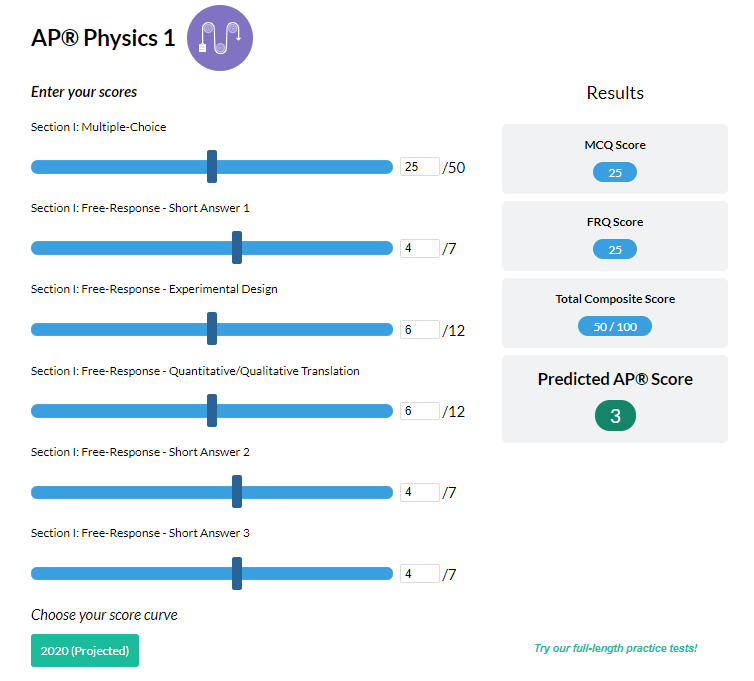 AP® Score Calculators
Simulate how different MCQ and FRQ scores translate into AP® scores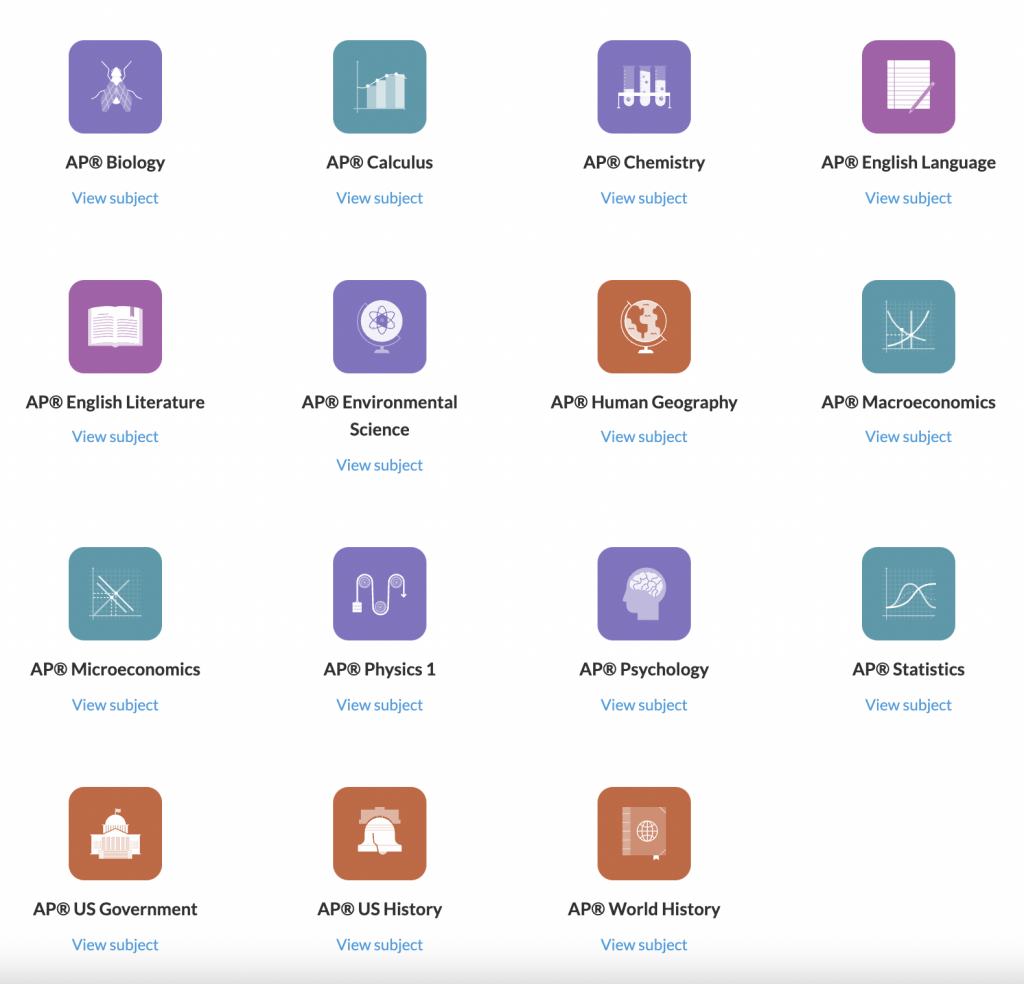 AP® Review Guides
The ultimate review guides for AP® subjects to help you plan and structure your prep.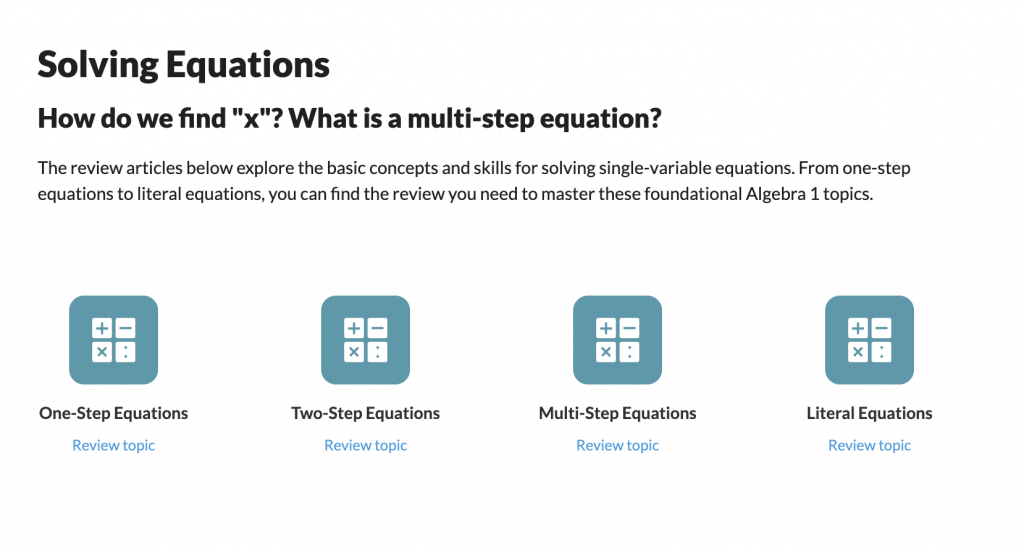 Core Subject Review Guides
Review the most important topics in Physics and Algebra 1 .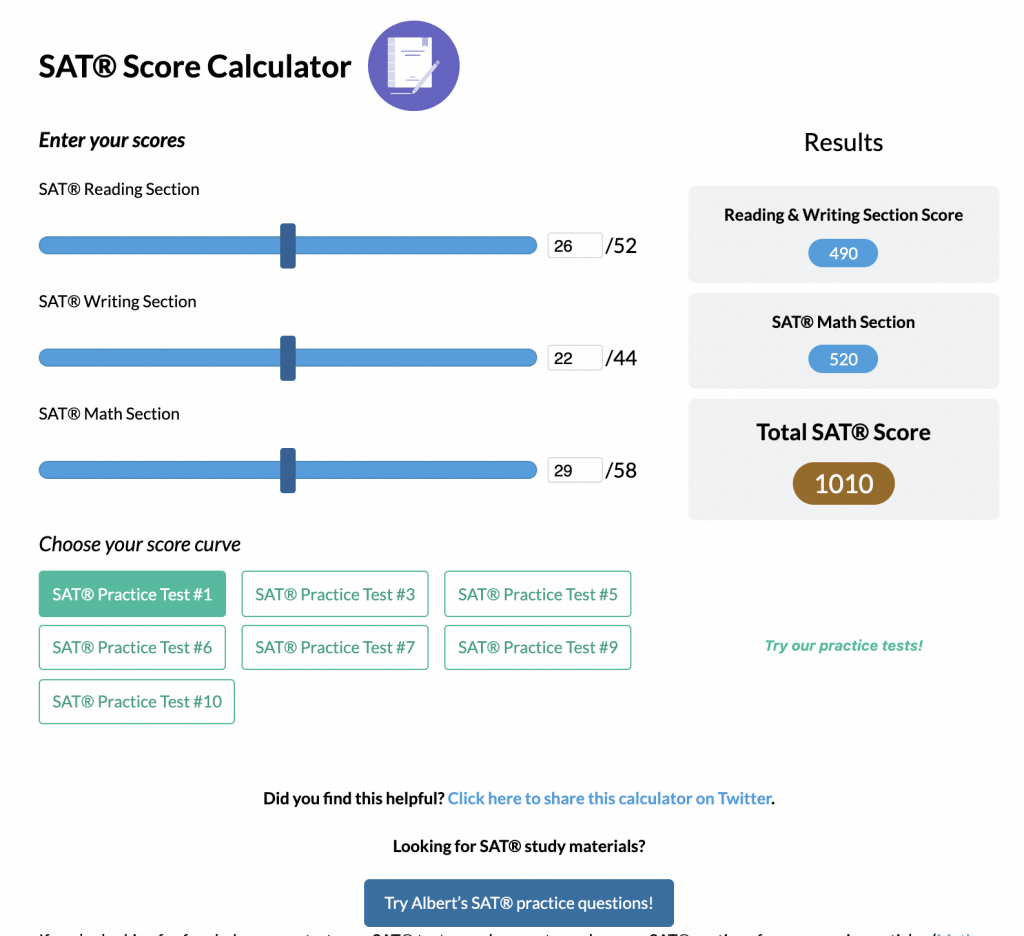 SAT® Score Calculator
See how scores on each section impacts your overall SAT® score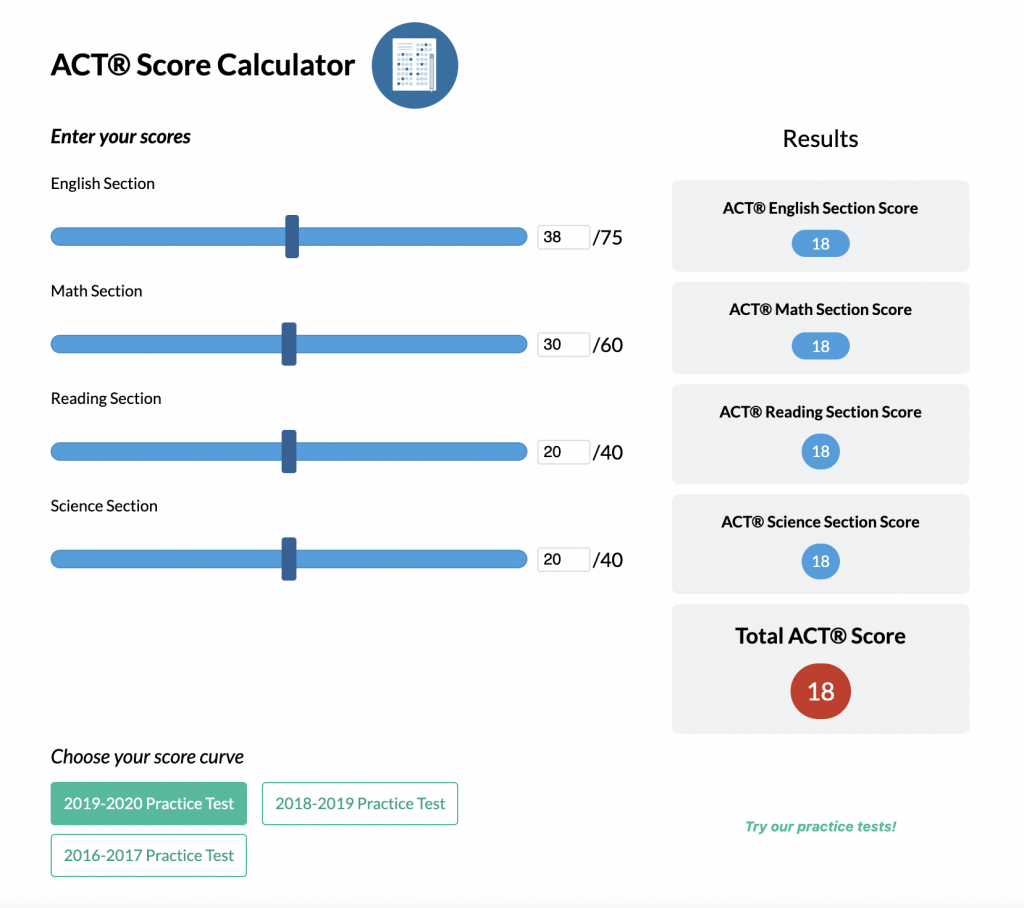 ACT® Score Calculator
See how scores on each section impacts your overall ACT® score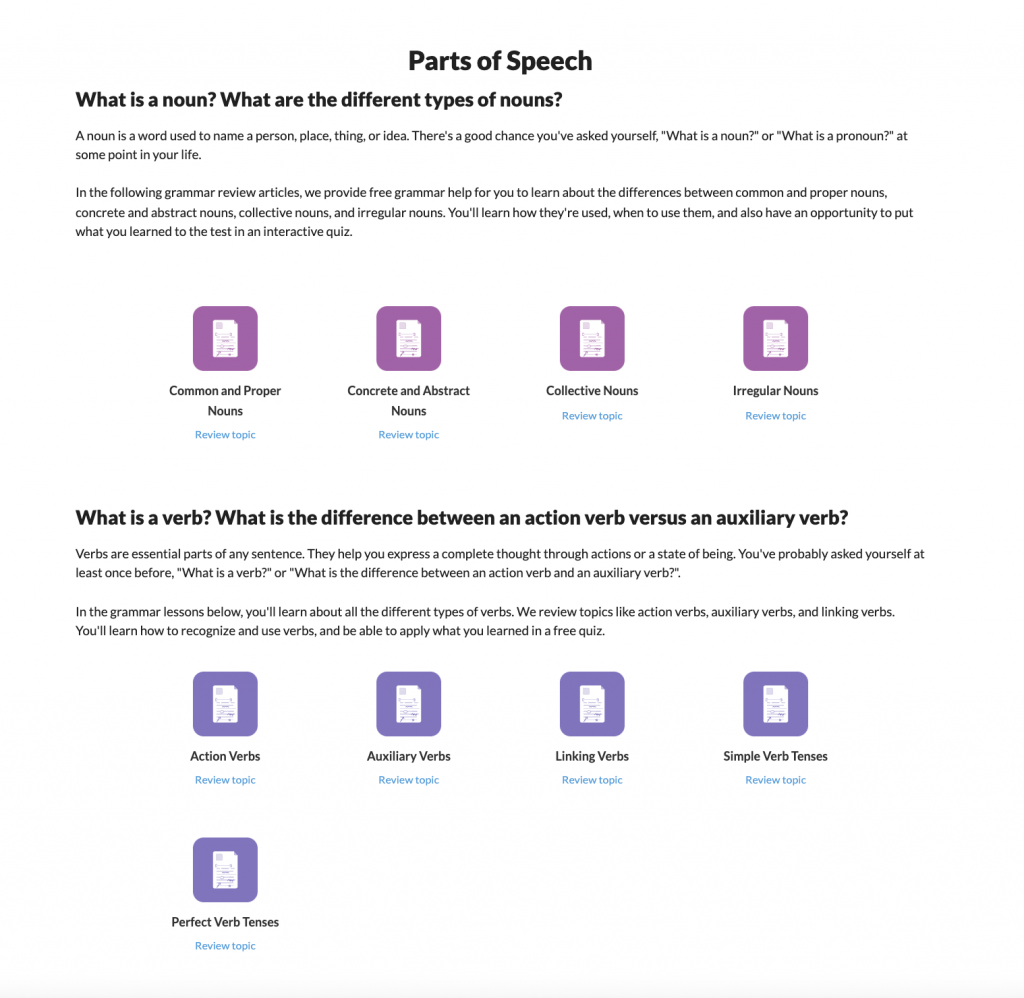 Grammar Review Hub
Comprehensive review of grammar skills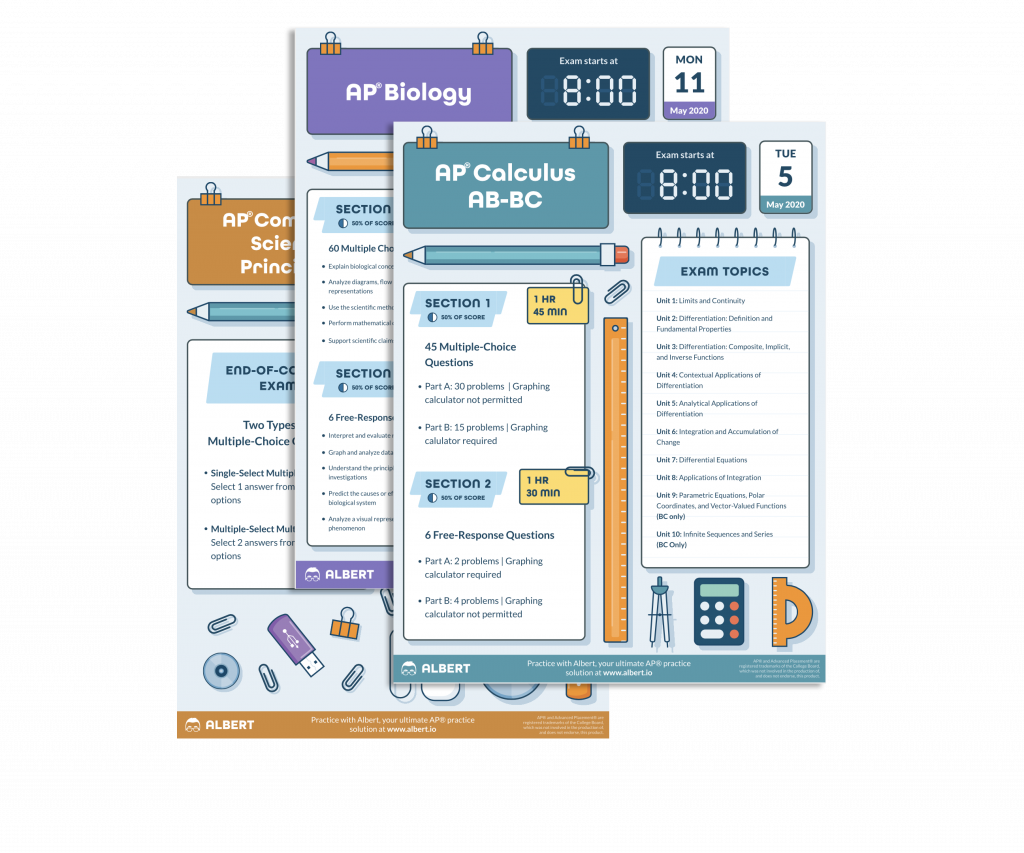 AP® Posters
Download updated posters summarizing the main topics and structure for each AP® exam.
Interested in a school license?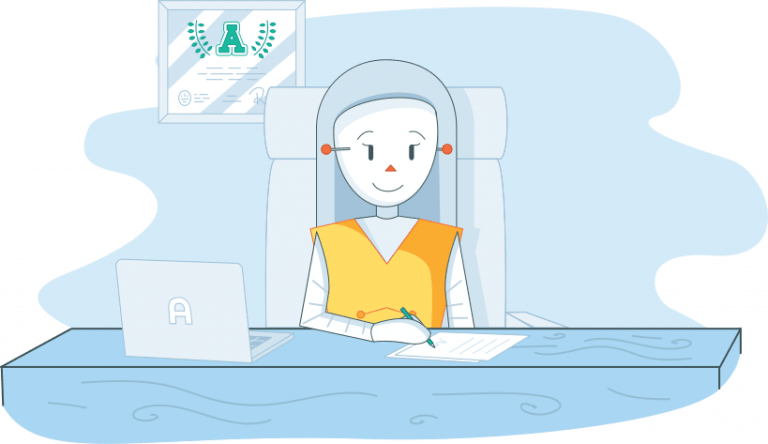 Bring Albert to your school and empower all teachers with the world's best question bank for: ➜ SAT® & ACT® ➜ AP® ➜ ELA, Math, Science, & Social Studies aligned to state standards ➜ State assessments Options for teachers, schools, and districts.