SAT BootCamp
SAT MasterClass
SAT Private Tutoring
SAT Proctored Practice Test
ACT Private Tutoring
Academic Subjects
College Essay Workshop
Academic Writing Workshop
AP English FRQ BootCamp
1:1 College Essay Help
Online Instruction
Free Resources
7 Qualities of a Successful College Essay
Bonus Material:  30 College Essays That Worked
The college essay is one of the most important aspects of a student's application.
It gives applicants an opportunity to articulate their personal values, character traits, and perspectives. It's also a chance to add more value to your application, simply by demonstrating who you are outside of your resume and transcript.
A "successful" college essay is one that makes the most of these opportunities and, in many cases, earns an acceptance.
We've demystified what most admissions officers look for in college applications . But what are these officers looking for in the college essay itself? What are the top qualities of a successful application essay?
In analyzing various essays of admitted applicants, we've come up with a list of the characteristics that most of these pieces have in common. We'll be referring to some of these pieces throughout the post.
Plus, we give you access to 30 college essays that earned their writers acceptance into Ivy League schools. Grab these below.
Download 30 College Essays That Worked
Here's what we cover:
What is The College Application Essay (in a nutshell)?
7 Qualities of a Successful Essay
Bonus: 30 College Essays That Worked
The College Application Essay In a Nutshell
Most students applying to a college or university in the U.S. must submit an application essay (or "personal statement") with their application.
Depending on the application platform the college uses (typically either Coalition or the Common App ), students have 500-650 words to craft a response. While each of these platforms has college essay prompts, it's helpful to view these prompts as general guidelines as to what colleges are looking for in a response.
Based on these prompts and our own experience coaching college essay students , the application essay is:
the chance to say what the rest of your application doesn't say
a demonstration of your character, values, and/or voice
the platform to show who you are outside of a resume/transcript
an introspective personal essay
The college essay is NOT :
a rehashing of your resume
an excuse or explanation of other components of your application
a formal, five-paragraph essay
what you think "colleges want to hear"
A standard college application includes an academic transcript, recommendation letters, extracurricular / activities section, an optional resume, and standardized test scores. The essay is an addition  to these 4 general components, so it makes sense that it should complement them by saying something new.
That's why we like to define the essay as a "demonstration of character, values, and/or voice." True, these elements can be inferred from other components of the application. But the essay is your opportunity to clearly and personally demonstrate what matters to you, who you are at the core, and/or your essential perspectives of the world.
For this reason, the college essay is introspective and personal. Colleges want to hear that "I" voice in the application essay, loud and clear, and they want active, intelligent reflection.
You can see this in action in the 30 college essays that worked, which you can download below.
( Note: Some colleges might require applicants to submit supplemental essays in addition to their personal statement. These often have very specific prompts and different word lengths. Here are 8 great tips for approaching supplemental essays . )
 7 Qualities of a Successful College Essay
We've assessed several college essays of applicants admitted to a wide range of schools, including Ivy League institutions. While extremely diverse, these pieces generally had the following characteristics in common.
1. Introspective and reflective
Many English teachers tell their students not to use the first-person "I" in their essays. While this might be the standard for some academic essays, the college essay  should  include that "I." What's more, it should include a  lot  of that "I"!
This can be understandably uncomfortable for students, many of whom may simply not be used to talking about themselves openly and declaratively on a page. It can also feel awkward from a stylistic point of view for students who are not used to writing in the first-person.
Yet colleges want to hear your words in your own voice, and they are especially interested in learning more about your perspectives on the world and insights gleaned from your various life experiences. That's why many successful college essays are highly introspective, full of the writer's active reflections on what they've learned, how they view the world, and who they are.
We typically see the bulk of such introspection at the  end  of an essay, where the writer summarizes these reflections (although this is by no means standard), as we can see in the conclusion to Erica's essay here, which describes her earlier attempt to write and publish a novel:
Sometimes, when I'm feeling insecure about my ability as a novelist I open up my first draft again, turn to a random chapter, and read it aloud. Publishing that first draft would have been a horrible embarrassment that would have haunted me for the rest of my life. Over the past half-decade, I've been able to explore my own literary voice, and develop a truly original work that I will be proud to display. This experience taught me that "following your dreams" requires more than just wishing upon a star. It takes sacrifice, persistence, and grueling work to turn fantasy into reality.
In her personal statement, Aja reflects deeply on what she specifically learned from an experience described earlier on in the piece:
I found from my experiment and questioning within my mind that my practices distinguished me from others, thereby allowing me to form relationships on the basis of common interest or personality, rather than cultural similarities, that summer. I valued the relationships more, and formed a deep connection with my lab partner, whom I had found was similar to me in many ways. 
Notice how both of these selections contain a lot of that first-person voice, which is critical to elaborating perspectives, learning points, and introspective thoughts. And did we mention that admissions officers are  looking for  those specific perspectives, learning points, and thoughts that compose who you are?
2. Full of a student's voice
An academic transcript can be revealing to admissions officers. The same goes for recommendation letters and resumes. But it's hard to convey an individual voice in these application components. The college essay is your prime vehicle for speaking directly to colleges in your own words  about what matters to you.
Successful college essays thus veer away from the formal voice many students employ when writing academic essays. Rather, they showcase a student's unique way of expressing themselves on a page, which can be, for example, humorous, informal, intimate, lyrical, and/or speculative.
Voice is at the forefront of Elizabeth's essay about her love for "all that is spicy:"
I am an aspiring hot sauce sommelier. Ever since I was a child, I have been in search for all that is spicy. I began by dabbling in peppers of the jarred variety. Pepperoncini, giardiniera, sports peppers, and jalapeños became not only toppings, but appetizers, complete entrées, and desserts. As my palate matured, I delved into a more aggressive assortment of spicy fare. I'm not referring to Flamin' Hot Cheetos, the crunchy snack devoured by dilettantes. No, it was bottles of infernal magma that came next in my tasting curriculum.
Notice how Elizabeth's descriptions of her passion for spice are rich with her voice: playful, intelligent, and humorous. This also gives us insight into a specific aspect of her character–that's the power of voice when it comes to personal essay writing, and college admissions officers are very interested in applicants' characters.
3. Descriptive and engaging
You don't have to be a natural creative writer to compose a successful college essay. Yet competitive essays aren't afraid to dive deeply into a subject and describe it, whether that description relates to imagery, emotions, perspectives, or insights. A college essay shouldn't leave the reader guessing in any way–it should be highly specific and it should tell your story in an engaging fashion.
Harry's more intellectual essay presents his views on common values in society. He is careful to be very specific and descriptive in these views, incorporating both a relevant incident from history and his own direct relationship to the issue:
Admittedly, the problem of social integration is one I feel can be widely overstated – for example, when I was looking into some research for a similar topic a couple of years ago, I found numerous surveys indicating that ethnic minorities (especially Islam) identify much more closely with Britain than do the population at large. Still though, I, like many others, find myself constantly troubled by the prospect of the war from within that seems to be developing. This fear is fuelled by events such as the brutal killing of the soldier Lee Rigby at the hands of two British Muslims a couple of years ago.
In her essay, Amanda is extremely detailed in describing her experience as a caretaker for a difficult child. The result is a clear portrait of the challenge itself and Amanda's relationship to this challenge, told from the perspective of an engaging storyteller:
Then I met Robyn, and I realized how wrong I was. Prone to anger, aggressive, sometimes violent (I have the scar to prove it). Every Sunday with Robyn was a challenge. Yoga, dancing, cooking, art, tennis – none of these activities held her interest for long before she would inevitably throw a tantrum or stalk over to a corner to sulk or fight with the other children. She alternated between wrapping her arms around my neck, declaring to anyone who passed by that she loved me, and clawing at my arms, screaming at me to leave her alone.
The successful college essays we see always  emerge from a place of honesty. Writing with honesty also is more likely to accurately convey a student's unique voice, inspire reflection and introspection, and result in a descriptive, meaningful piece (all of the qualities listed in this post!).
Sometimes this means adopting a candid or direct voice on the page. James starts his essay frankly in this singular statement:
Simply put, my place of inner peace is the seat of that 50 foot sliver of carbon and kevlar called a rowing shell, cutting through the water in the middle of a race.
Or it might mean describing a challenge, vulnerability, or perspective truthfully, as Martin does in his essay about the experiences that have molded his character over the years:
Looking back, I have never been the "masculine boy" as society says my role to be. I have always thought I do not fit the social definition of a male as one who is "manly" and "sporty" and this alienating feeling of being different still persists today at times. However, I also have become more comfortable with myself, and I see my growth firsthand throughout high school.
Given that many universities value "truth" in their own mission statements and mottos, admissions officers will prioritize those essays that ring with a student's honest voice.
5. Unconventional & distinct
This is by no means a requirement of a successful college essay. But many of the essays that earn students acceptance at their dream schools veer away from the predictable or expected, as we saw in Elizabeth's essay above ("I am an aspiring hot sauce sommelier"). They are, in a nutshell, 100% unique.
We've seen some essays, for example, that follow more radical structures, such as list formats or experimental narratives. Others focus on unexpected subjects, like Shanaz's piece on the relevance of Game of Thrones in her life and trajectory of learning.
And, time and again, successful college essays step away from what admissions officers already see in applications–academics, standardized tests, extracurricular activities, and classes. They may focus on something very specific (hot sauce or Game of Thrones ), seemingly ordinary (eating a kosher meal in public or working on a problem set), or personally interesting (a historic murder or wrestling game).
Regardless, the essays that "work" emphasize the unexpected, as opposed to the expected. Distinct essays will also feel as if they could not have been written by anyone else .
6. Well-written
This might also sound like an obvious quality of a successful essay, but it's still worth mentioning. The most competitive application essays showcase strong writing skills, providing evidence of a student's ability to tell a specific story artfully and well. 
Essays should also be error-free, grammatically precise, and stylistically on point. Successful pieces also might demonstrate versatility through varied sentence structure, word choice, and rhetorical or literary devices. Lastly, well-written essays typically adhere to a specific storytelling structure.
This excerpt from Justin's essay about his experience in the California Cadet Corps, for example, displays a high command of language, word choice, and sentence structure:
Through Survival, I learned many things about myself and the way I approach the world. I realized that I take for granted innumerable small privileges and conveniences and that I undervalue what I do have. Now that I had experienced true and sustained hunger, I felt regret for times when I threw away food and behaved with unconscious waste. 
7. Meaningful
Above all, a successful college essay adds value to a student's holistic college application. It is full of  meaning , in that it
showcases a student's unique voice
elucidates an applicant's particular perspective(s), character trait(s), and/or belief(s) and
honestly conveys a significant component of who a student is
It might be difficult to compress the entirety of who you are into 650 words. Yet it is most certainly possible to craft 650 words that add significant meaning to an overall application in terms of a student's  personal potential for the future. This is exactly what admissions officers are looking for . 
What can you do to ensure that your college essay aligns with these successful qualities? You can check out examples of essays that do!
You can download 30 actual college essays that earned their writers acceptance into Ivy League schools, right now, for free.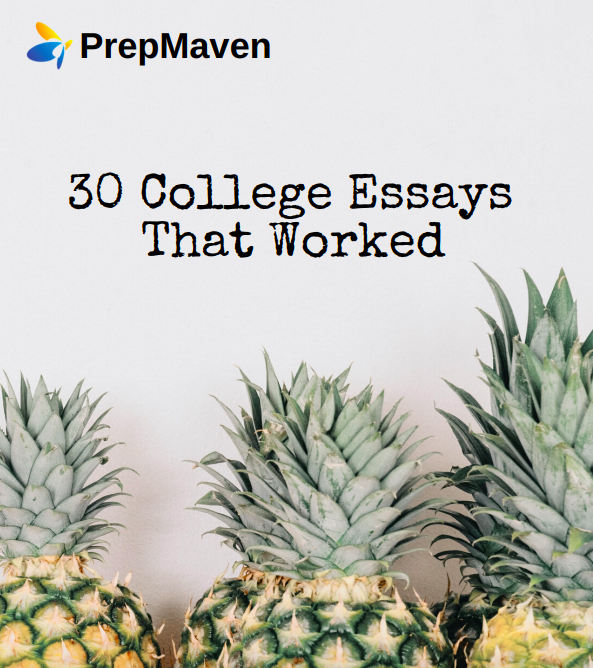 Kate is a graduate of Princeton University. Over the last decade, Kate has successfully mentored hundreds of students in all aspects of the college admissions process, including the SAT, ACT, and college application essay.
CHECK OUT THESE RELATED POSTS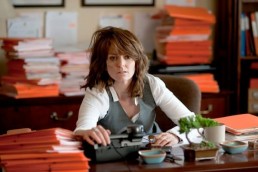 How Colleges Read Your Application: A 4 Step Process
March 1, 2021
Do you know what happens after you hit that "Submit" button? Learn about how selective colleges read your application.
4 Essential Social Media Tips for College Applicants
March 8, 2020
Yes, college admissions officers may view your Instagram profile! Use these social media tips to ensure what you post doesn't compromise your application.
5 Things Asian Parents Get Wrong About College Admissions
November 5, 2017
We address common misconceptions about college admissions and provide tips for overcoming them, based on the insights we've developed over the past 12 years.
Privacy Preference Center
Privacy preferences.
Two Key Qualities College Admissions Officers Want to See in Your Common App Essay
In this high-stakes, hyper-competitive academic climate, students often think that colleges only value their academic successes and achievements. This only makes sense. Throughout your school career, you've been encouraged to value achievement metrics—test scores–and performance results. And you've worked diligently to secure the best grades and test scores possible.
Besides top test scores, colleges want to see evidence of your empathy and passion.
Intellectual engagement is important, and admissions officers are looking for top intellectual talent. We want the best and the brightest. But during the past few years, college admissions officers have learned two things that effect the way your application packet is assessed.
Resources / Getting In
9 Personality and Character Traits Colleges Look for in Applicants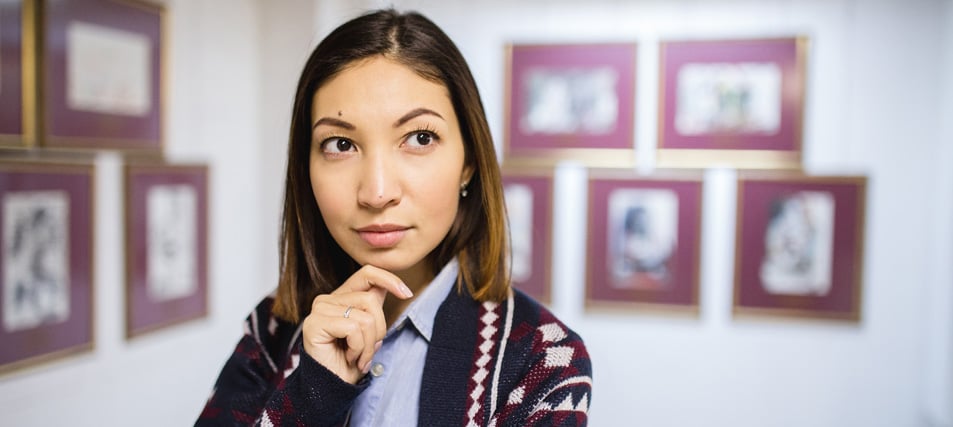 Colleges want to see more than just good grades and test scores on your college application. They want evidence that you possess personal qualities associated with success in college. Here are 9 personal qualities colleges look for in applicants.
It's no secret that selective colleges look beyond the numbers when reviewing applicants. They also look for various personality and character traits. In a survey administered by the National Association for College Admissions Counselors ( NACAC ), 70 percent of college admission officers said character traits were "considerably" or "moderately" important in their admissions decisions.
But some admissions experts think it's even more important now for students to demonstrate these qualities in their applications. "Today, with the impact of COVID-19, renewed focus on access and equity, and rapid alteration of the testing world, there is an accelerated movement toward holistic admission, including the elevation of character attributes," said David Holmes, executive director of the Character Collaborative , a nationwide consortium of colleges, high schools, and educational organizations advocating for the use of character in college admissions and a co-sponsor of the NACAC survey.
It's not only selective colleges (those accepting less than 50 percent of applicants) that pay close attention to character attributes. These qualities may also come into play for students applying to less selective schools. "Students wishing for merit scholarships or entry into honors programs at less competitive schools will need to show their character," said Dr. Amy Morgenstern, former associate director of the honors program at Wright State University and current founder and CEO of Blue Stars Admissions Consulting . "It's essential for any college-bound student who intends to contribute to society."
What are some character traits colleges look for?
Increasingly, colleges look for personal qualities that foster cooperation, community, and compassion, explained Morgenstern. " It's no longer the individual leader at the helm; now it's the collaborative team member who attracts attention; students' self-centered career ambitions are not as appreciated as much as sincere personal and professional aspirations to make the world better.
Morgenstern advises her students to highlight "7Cs" in their essays and applications: collaboration, commitment, character, curiosity, cultural intelligence, challenge, and creativity.
Colleges may look for a different set of character qualities or define these traits in different ways. But when colleges describe their ideal candidates, they often mention some qualities more than others. Here are 9 character traits that colleges often cite when they describe what they are looking for in students.
1. Curiosity
Colleges want to see that you are passionate about learning – not just about a single academic area, but about the world around you. "We want to see the kind of curiosity and enthusiasm that will allow you to spark a lively discussion in a freshman seminar and continue the conversation at a dinner table," states Stanford University 's website.
Show colleges how much you love to and want to learn and what excites you intellectually. If you can demonstrate that you have a " growth mindset "— the belief that one can enhance intelligence, abilities and talents through hard work – that is also a plus, according to a report from Harvard University's School of Education.
2. Persistence
Some colleges want students who not only challenge themselves, but who also persevere through those challenges, set goals, and achieve them. You might hear this quality described as "grit" or "commitment." A study by University of Pennsylvania psychologist Angela Duckworth indicates that "grit" might be a more effective predictor of success than IQ.
You might have demonstrated persistence by sticking with challenging classes or activities even though you didn't excel in them at first, or any time you worked hard to accomplish a goal, despite obstacles or setbacks. The key is to show that even when you faced obstacles, you maintained your energy, enthusiasm and passion for what you set out to achieve.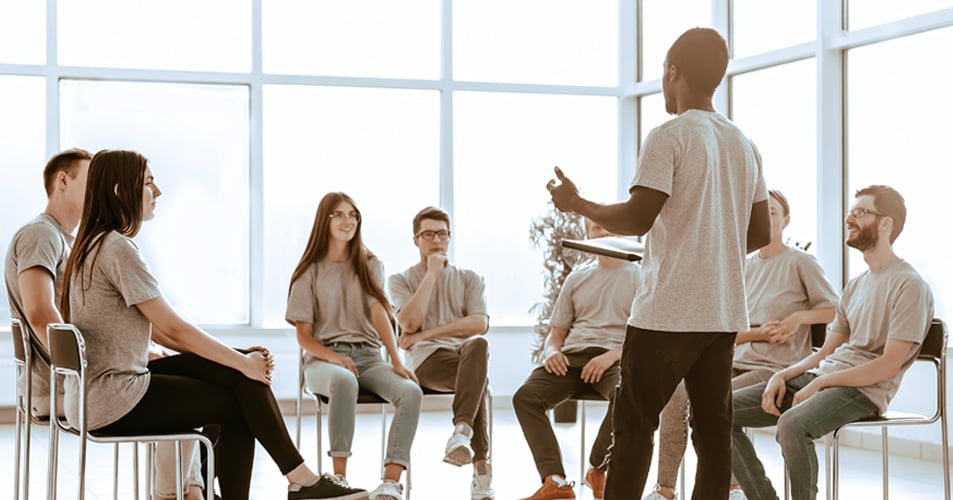 3. Risk-taking
Here, risk-taking doesn't necessarily mean engaging in high-risk activities like bungee jumping or mountain climbing — it means venturing out of your comfort zone, be it in the classroom or other areas of life. Taking a risk can be joining the debate club even though you have a fear of public speaking, trying a new activity, or taking a challenging class. Colleges want students who are not afraid to make mistakes — and who understand that mistakes are part of learning.
As set forth on the website of Massachusetts Institute of Technology, "When people take risks in life, they learn resilience because risk leads to failure as often as it leads to success. The most creative and successful people — and MIT is loaded with them — know that failure is part of life and that if you stay focused and don't give up, goals are ultimately realized."
4. Compassion
Some colleges also look for students with compassion. According to the Greater Good Science Center at UC Berkeley, "Compassion literally means 'to suffer together.' [It's] …the feeling that arises when you are confronted with another's suffering and feel motivated to relieve that suffering." Research shows that college students who show a higher level of concern for their peers and classmates have higher levels of self-esteem and self-efficacy .
Georgia Tech lists "compassion for others" as one of eight character traits it values. Syracuse University states, "You are a strong candidate if you strengthen and support those around you, even as you are working to develop yourself." UCLA looks for " demonstrated concern for others and for the community."
Showing compassion is not just about expressing empathy for others, it's also taking action to help them. Engaging in community service work, tutoring struggling students at your school, willingly taking care of siblings to help a parent working multiple jobs, or political activism can all be fueled by compassion.
5. open-mindedness
College can be a great opportunity to engage with people from different backgrounds and cultures and to consider ideas, perspectives, and opinions that might be new or different from your own. Colleges want to see that you can respectfully consider different points of view and that you welcome the chance to consider these perspectives. For example, Pomona College's website states that it values "an openness to new ideas and rejection of easy answers."
Critical thinking — another skill that colleges value — requires the ability to consider all arguments and ideas – even those with which you may disagree.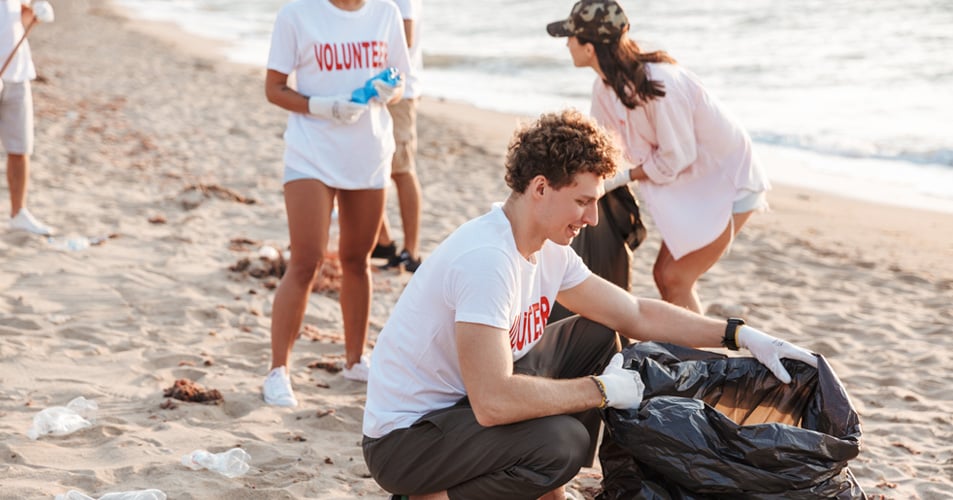 6. Social Consciousness
Many colleges say they are looking for students who hope to apply their academic and career interests to improve the world around them. "Our ideal candidates are inspired to emulate our founder Benjamin Franklin by applying their knowledge in service to society, to our community, the city of Philadelphia, and the wider world," states the University of Pennsylvania on its admissions page. Oberlin College says it seeks "individuals who care about the world, who believe they can make it a better place, and who have the courage to try."
Does your academic area of interest intersect with a cause that you truly care about? For example, you might want to major in engineering and use the skills you acquire to combat global warming. You might also show your sense of social responsibility through consistent volunteer work or activism.
7. Creativity
Based on a recent Adobe study, 95 percent of admissions decision-makers believe in the value of creative skills . Creativity is listed among the top qualities considered by Duke, MIT, and UCLA and it doesn't necessarily have to be expressed through activities in the arts. Colleges often look for creative thinkers, problem solvers, innovators and entrepreneurs. To demonstrate creative thinking, you might include an experience in which you came up with a creative solution to a problem or took a unique approach to an assignment.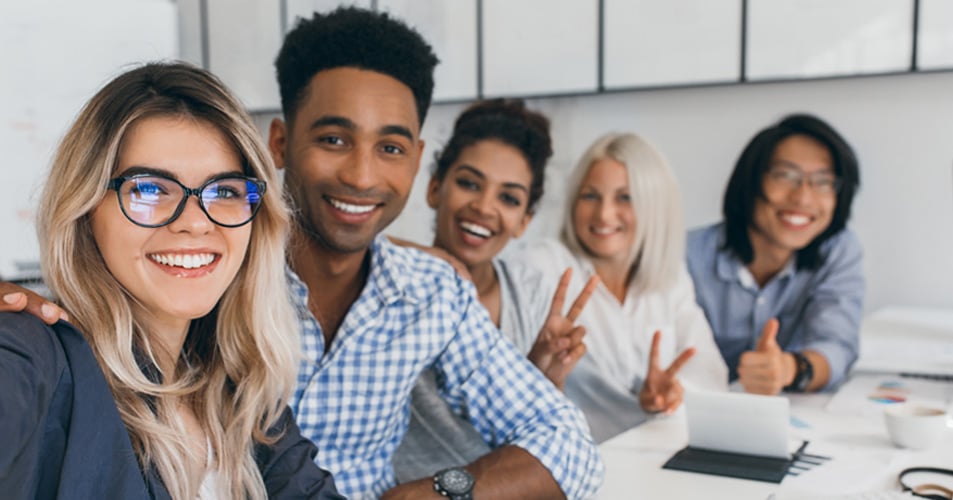 8. Collaboration
Colleges want to know that you can collaborate well with students and faculty, and that you are able to put the needs of your team over your own. If you had a leadership role on a team, it's important to demonstrate that you were an effective leader of a cohesive group — even if your team ultimately fails. " You might think colleges look for leadership skills," explained Morgenstern. "They do. But they're most interested in leaders who bring people together."
Sports isn't the only area where you can illustrate teamwork — collaboration can also be found in lab or other classroom assignments, volunteer work, or the performing arts.
9. Cultural Intelligence
Colleges want students who appreciate cultural diversity and are eager to engage with and learn from people from a wide range of cultural backgrounds.
In describing successful applicants, USC has said " They are interested in the world, in other peoples and cultures, and enjoy examining important issues from a global perspective." To express this trait, you don't need to have traveled extensively or lived in a foreign country. You might discuss your interest in mastering a foreign language, your experience advocating for an international issue you care about, or your participation in local projects where you worked with people from different cultures.
What personality traits do you have?
Chances are you possess many of the character traits colleges look for — but you might need some help identifying them in yourself. When working with her clients, Morgenstern uses a 7 core personality traits to help students identify experiences and situations where they've demonstrated these qualities, guides them in cultivating these qualities throughout high school and helps them weave them into their personal statement and supplemental essays.
The important thing is to be honest about yourself, so your application is an authentic representation of who you are. The "real you" is who colleges want to get to know.
Related Articles
College admissions tracker: see how you compare to admitted students.

Spread the Knowledge. Share:
CollegeData's Admissions Tracker...
Social Media and Applying to College: What You Need to Know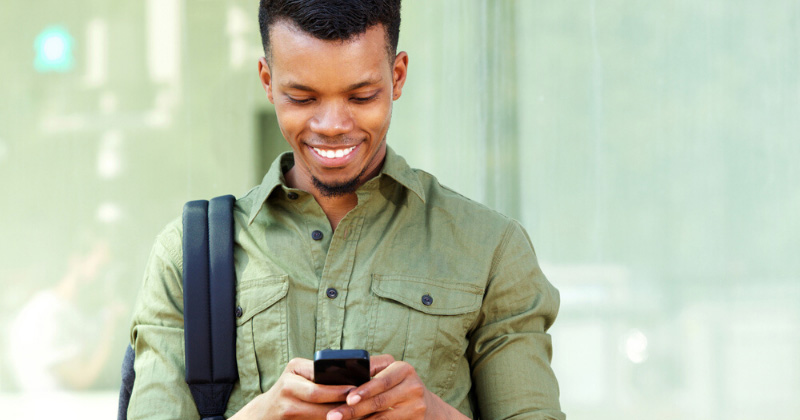 If a college decides to look you up...
We try to make content available to you on CollegeData.com that you may find helpful. The content may include articles, opinions and other information provided by third parties. If we can reasonably fact check articles provided by third parties and information used in those articles, we will. However, opinions of third parties are their own, and no fact checking is possible. The content on CollegeData.com may not apply to you or your situation. We recommend that you refrain from acting or not acting on the basis of any content contained on CollegeData.com without consulting with your parents, high school counselors, admissions representatives or other college counseling professionals. We will not be liable for the content on CollegeData.com or your actions based on any content on CollegeData.com.
College essay resources
The 5 traits colleges look for in applicants, what to write about.
Brad Schiller
Why do colleges require admission essays? Do they have a real purpose (other than making you suffer)?
Well, yes. Colleges use essays to see if you'll be successful in college and beyond . Essays that prove potential for success can 10x your chances of getting into selective colleges, so it's worth figuring out how to do it well.
The way to prove future success is through your experiences to date. These must relate to one or more of the five traits colleges look for in applicants: drive, intellectual curiosity, initiative, contribution and diversity of experiences.
Some colleges may value more than five traits. Some schools might value certain traits more than others. Some colleges may call our five traits different things – e.g., drive can be grit or perseverance. Regardless, understanding these five traits will help you identify what to focus on in your essays and throughout your college applications.
Driven students push themselves to succeed no matter the odds. They go through difficult and challenging situations and come out better. Driven students take action to make their situation or the situation of others better. They are more likely to be successful in college and beyond because they'll persevere through any challenges they encounter.
2. Intellectual Curiosity
Intellectually curious students spend their free time learning just for the fun of it. They dive deep into topics and subjects in which they're interested. They routinely seek knowledge and often engage with others in the pursuit of understanding. Intellectually curious students are more likely to do well in their classes, and they're likely to succeed in whatever they choose to do in the future.
3. Initiative
Students who take initiative are entrepreneurial and not willing to accept the status quo. They're always thinking of and executing on ways to improve whatever group or organization they are a part of. Colleges love students who take the initiative because they'll be more likely to improve the college's community, become leaders, and make everything they touch better.
4. Contribution
Contributing students make any group they're a part of better as a result of their involvement and actions. Groups can be organizations, activities, a school, a community or even peer groups. Colleges love contributors because they greatly improve the college's community and will add value to any group they're part of in the future.
5. Diversity of Experiences
Colleges are trying to build a well-rounded class made up of students with different life experiences, different interests, and different ways of thinking about the world. Diversity adds unique perspectives to the student body and enables a college community to thrive while adding value to one another. Additionally, diverse students will do a variety of things after they graduate, enabling the college to fulfill its mission of having a positive impact across many parts of the economy, society and the world.
Focus on Your Strengths
Students often struggle to identify the traits they possess because their actions are "normal" to them, but not normal to a typical applicant. Students who are intellectually curious often learn for fun and don't think to write about it in their applications. Students who take the initiative or are contributors often think nothing of their actions and don't write about these experiences in their applications.
Discover which of the traits best relate to you by taking our 5 traits quiz . (You must login to create a free account.)
You'll want to focus on two or three traits that are authentic to you. Brainstorm experiences you've had related to these traits. For example, a great question to ask yourself for initiative and contribution is – "Imagine a group of people you spend a lot of time with; then, imagine you were never part of the group; how would it have been different?"
Once a student identifies a compelling set of experiences related to the five traits, they can match these experiences to a college application's different parts to ensure they're sharing a full picture of what makes them compelling.
For more information, check out: 
Get feedback from a specialized writing coach
Your Complete Guide to writing the Common App
The Complete Guide to the Common App Personal Statement
The Secret to a Winning Common App Activities List
The Simple "Why Us" Essay Strategy that Works
What college admissions officers are looking for in college essays
The Complete Guide to writing the ApplyTexas application | 2022-23
The 8 Biggest Essay-Writing Myths, And Why the Reality Is Much Better
The #1 college essay myth (and what college admissions officers really look for)
Strong essays increase your admissions chances by up to 10 times
Strong essays increase your chances of admissions by 10x. you don't have to tackle your essays alone., subscribe to our newsletter, and stay in the loop..
Become a Writing Coach
Writing Center
Terms of Service and Privacy Policy
College Essay Feedback for High Schools
Prompt for IECs
Which program are you applying to?
Accepted Admissions Blog
Everything you need to know to get Accepted
February 20, 2023
Proving Character Traits in Your Essays
When you write an application essay or statement of purpose , you're trying to accomplish two equally vital goals at once. First, you need to prove your worthiness for acceptance at your target school. Second, you need to show the adcom that you have the desirable character traits that their program values. But how do you prove to people you have never met that you really are a person of good character, as well as smart, determined, focused, capable, and creative – without bragging ?
What's the secret sauce? Show, don't tell.
The cardinal rule for achieving this goal is this: "Show, don't tell." "Telling" involves making boastful claims, such as "I was considered among the smartest in my department" or "I'm a team player" or "I have the maturity of someone much older." Whenever candidates make these statements without backing them up with real examples, they sound hollow.
"Showing," on the other hand, involves illustrating the personal characteristics that you want to convey in a compelling way. When you highlight selected experiences to underscore your fantastic character and professional qualities, you'll make a far more convincing case.
Tell stories to make your point.
Let's look at an essay example from a law school applicant and see how the narrative he tells reveals his character:
Driving home from a busy day at work as general manager of our family's signage and graphics company, I received a text message from the director of a local, small, post-collegiate Talmudic academy. The director was going out of town in a few days and asked me if I would give his daily morning class on the Talmud in his absence. The class is given every day at 6 a.m., before prayer, to a group of men dedicated to studying this body of Jewish civil and criminal law. I felt honored to be asked to stand in for a man of his stature. Studying and teaching the Talmud is one of my favorite activities, and I gladly accepted. Now, in less than 12 hours, I must be ready to teach the next day's topic. I'd be up late preparing.
Right out of the gate, we learn that this candidate manages a family business and was tapped to substitute teach a high-level class in the Talmud. These simple facts, with no embellishment, establish that his character traits include responsibility, reliability, and the ability to teach sophisticated legal concepts.
In the next paragraph, he explains the relevance of this subject matter, suggesting a link between the study of ancient Jewish law and modern-day law:
I spent many years poring over the Talmud. Though codified in the 7th century, its exacting, sometimes tedious arguments, legal theory, and decisions apply even in modern life. Jewish law applies to most facets and situations of our everyday living. For example, there are laws, and nuances within laws, governing proper speech and the types of permissible foods, and about honoring parents, teachers, and elders.
In the next paragraph, he connects the dots between his work in the family business and his aspirations in law. The attention to detail required in his job also feels relevant to the practice of law and its endless details:
I've learned many invaluable skills: project and time management, creative thinking, customer service, and leadership. I have had to develop extra attention to detail, particularly because of the customized nature of nearly all our jobs and because one of my duties is to make sure we are in compliance with the very strict signage codes in Santa Monica as well as the City of Los Angeles. Additionally, I review the signage criteria and create a "permit package" for the city, after which we hope to obtain the permit without too much bureaucratic aggravation.
He also discusses a part-time job at an employment law firm, which illustrates his commitment to readying himself for law school. This section builds from a strong foundation that convincingly revealed the candidate's broad-based personal character traits, becoming tightly focused on how he has gained a basic orientation into the workings of a law practice:
Because it is a small practice, I was able to speak directly with clients, send out personnel requests, and draft documents required before, during, and after litigation. Although I enjoyed learning about the various stages of the civil litigation process and had an excellent experience, I also learned that I don't foresee myself practicing civil litigation. Instead, I hope to work as a regulatory and corporate compliance specialist in the context of commercial real estate and mergers and acquisitions.
The applicant concludes by explaining his interest in this law school, pointing to its outstanding reputation, large local alumni base, employment rate of more than 80% for the most recent graduating class, and emphasis on practical legal theory:
One civil litigation attorney I met — at a World Series party — told me (during a commercial break) that Loyola's hands-on training and practical approach prepared him for his career better than he could have imagined, and he found a job within a week of graduating.
This essay models the "show, don't tell" advice we give here. By the end of the essay, the reader cannot help but be impressed with the applicant's personal character traits, which he has illustrated by providing examples, not simply making claims.
Now let's look at an equally strong essay in which the candidate is asked to discuss a time when she was a team player . This is a valuable trait for just about any career, and especially important for aspiring MBAs. Good examples could include the following: a time you came up with a creative compromise to a problem over which your coworkers/teammates were deadlocked, offered to take on additional responsibilities at work or on a school or club project when everyone else was overloaded, or asked your supervisor what you could do to add more value to your department.
For this applicant, the challenge was even bigger, as we see at the opening (Note: This essay appears in MBA Admission for Smarties , by Linda Abraham and Judy Gruen, pages 93-94.):
I arrived in Chicago in the summer of 20__ as tech lead to revamp the website of a large chain of hotels. My company, Bright Zone (a pseudonym), was in an uncommon position as subcontractor to a management consultancy. I discovered that my coworkers' morale had been falling for the past four months, a casualty of negative attitudes and the widely perceived incompetence of the previous firm that had been hired for the website overhaul, which had ended in disaster. I had been hired to direct development, but that was like putting out small brush fires when the whole forest was burning. I pursued team unification.
Right off the bat, we learn that this candidate has formidable tech abilities, having been asked to revamp a failed website overhaul. Second, her observations about low morale among her coworkers reveal her emotional intelligence and sensitivity. I don't know about you, but I'm impressed.
In the next paragraph, she starts proving her commitment to her team and to the success of this huge engagement. Notice the thought process that sparked her idea to invite the team out for social dinners after hours:
I theorized that if people enjoyed being with each other socially, it would be harder to vilify each other at work. Over many dinners, the other techs under my supervision, as well as the consultants, seemed to begin to actually like each other and began trusting my recommendations.
Moving her story forward, she pinpoints the main perpetrator of the negativity. Barry is not only very senior to her but also her friend. Yet his severe antagonism toward the client forces her to overstep her normal boundaries, and she convinces her firm's vice president and company chairman to take action:
My friendship with Barry complicated this dynamic, but I believed for my team to succeed, we had to purge toxicity. After two weeks of meetings and interventions, he was fired. With Barry's negativity removed, my social activities began to have a dramatic impact. We became a true team as the other consulting company now trusted us and gave us broad influence to the client. In moving beyond a tech lead's responsibilities, I helped build a multimillion-dollar, strategic account.
Let's recap the specifics the writer offers here: inviting team members for meals, talking privately with key players, and pushing to remove a toxic team member from the mix. These actions all illustrate her mature ability to assess the situation, take risks for the sake of the team, and earn her success on the other side.
Actions matter!
Whether you want to reveal creativity, intelligence, dedication, commitment to social action, or anything else, make sure that you include specific examples of times when you actively displayed those traits. Telling these stories will save you from awkwardly claiming a certain quality in a vague and unconvincing manner. Your proven actions will make the case for you.
Our consultants have 20+ years of experience guiding applicants to admission with compelling, detailed, and story-filled essays. Are you ready to join the ranks of Accepted's accepted clients? Explore our Admissions Consulting & Editing Services for more information on how we can help you create a winning application essay that highlights your greatest character traits, one that will get you noticed and accepted at your top-choice program.
Related Resources:
Application Essay Tip: The Devil Is in the Details
9 Secrets to Telling an Attention-Grabbing Story
How to Project Professionalism, Positivity, and Confidence in Your Statement of Purpose
About Us Press Room Contact Us Podcast Accepted Blog Privacy Policy Website Terms of Use Disclaimer Client Terms of Service
Accepted 1171 S. Robertson Blvd. #140 Los Angeles CA 90035 +1 (310) 815-9553 © 2022 Accepted
US California
Recently viewed courses
Recently viewed.
Find Your Dream School
COVID-19 Update: To help students through this crisis, The Princeton Review will continue our "Enroll with Confidence" refund policies. For full details, please click here.
Enter your email to unlock an extra $25 off an SAT or ACT program!
By submitting my email address. i certify that i am 13 years of age or older, agree to recieve marketing email messages from the princeton review, and agree to terms of use., crafting an unforgettable college essay.
Most selective colleges require you to submit an essay or personal statement as part of your application.
It may sound like a chore, and it will certainly take a substantial amount of work. But it's also a unique opportunity that can make a difference at decision time. Admissions committees put the most weight on your high school grades and your test scores . However, selective colleges receive applications from many worthy students with similar scores and grades—too many to admit. So they use your essay, along with your letters of recommendation and extracurricular activities , to find out what sets you apart from the other talented candidates.
Telling Your Story to Colleges
So what does set you apart?
You have a unique background, interests and personality. This is your chance to tell your story (or at least part of it). The best way to tell your story is to write a personal, thoughtful essay about something that has meaning for you. Be honest and genuine, and your unique qualities will shine through.
Admissions officers have to read an unbelievable number of college essays, most of which are forgettable. Many students try to sound smart rather than sounding like themselves. Others write about a subject that they don't care about, but that they think will impress admissions officers.
You don't need to have started your own business or have spent the summer hiking the Appalachian Trail. Colleges are simply looking for thoughtful, motivated students who will add something to the first-year class.
Tips for a Stellar College Application Essay
1. write about something that's important to you..
It could be an experience, a person, a book—anything that has had an impact on your life.
2. Don't just recount—reflect!
Anyone can write about how they won the big game or the summer they spent in Rome. When recalling these events, you need to give more than the play-by-play or itinerary. Describe what you learned from the experience and how it changed you.
Free SAT Practice Tests & Events
Evaluate and improve your SAT score.
3. Being funny is tough.
A student who can make an admissions officer laugh never gets lost in the shuffle. But beware. What you think is funny and what an adult working in a college thinks is funny are probably different. We caution against one-liners, limericks and anything off–color.
4. Start early and write several drafts.
Set it aside for a few days and read it again. Put yourself in the shoes of an admissions officer: Is the essay interesting? Do the ideas flow logically? Does it reveal something about the applicant? Is it written in the applicant's own voice?
5. No repeats.
What you write in your application essay or personal statement should not contradict any other part of your application–nor should it repeat it. This isn't the place to list your awards or discuss your grades or test scores.
6. Answer the question being asked.
Don't reuse an answer to a similar question from another application.
7. Have at least one other person edit your essay.
A teacher or college counselor is your best resource. And before you send it off, check, check again, and then triple check to make sure your essay is free of spelling or grammar errors.
Read More: 2018-2019 Common Application Essay Prompts (and How to Answer Them)
Test Your College Knowledge
How well do you understand the college admissions process? Find out with our quiz.
Take the Quiz
Explore Colleges For You
Connect with our featured colleges to find schools that both match your interests and are looking for students like you.
Career Quiz
Take our short quiz to learn which is the right career for you.
Get Started on Athletic Scholarships & Recruiting!
Join athletes who were discovered, recruited & often received scholarships after connecting with NCSA's 42,000 strong network of coaches.
Best 389 Colleges
165,000 students rate everything from their professors to their campus social scene.
SAT Prep Courses
1400+ course, act prep courses, free sat practice test & events, 1-800-2review, free sat prep try our self-paced plus program - for free, get a 14 day trial, what would you score on the mcat today.
Thank you! Look for the MCAT Review Guide in your inbox.
I already know my score.
Enrollment Advisor
1-800-2REVIEW (800-273-8439) ext. 1
1-877-LEARN-30
Student Support
1-800-2REVIEW (800-273-8439) ext. 2
Partnerships
College Readiness
International
Advertising
Affiliate/Other
Enrollment Terms & Conditions
Accessibility
Cigna Medical Transparency in Coverage
Register Book
Mon-Fri 9AM-10PM ET
Sat-Sun 9AM-8PM ET
Local Offices: Mon-Fri 9AM-6PM
Mon-Fri 9AM-9PM ET
Sat-Sun 8:30AM-5PM ET
Academic Subjects
Find the Right College
College Rankings
College Advice
Applying to College
Financial Aid
School & District Partnerships
Professional Development
Advice Articles
Private Tutoring
Mobile Apps
Local Offices
International Offices
Work for Us
Affiliate Program
Partner with Us
Advertise with Us
International Partnerships
Our Guarantees
Accessibility – Canada
Privacy Policy | CA Privacy Notice | Do Not Sell or Share My Personal Information | Your Opt-Out Rights | Terms of Use | Site Map
©2023 TPR Education IP Holdings, LLC. All Rights Reserved. The Princeton Review is not affiliated with Princeton University
TPR Education, LLC (doing business as "The Princeton Review") is controlled by Primavera Holdings Limited, a firm owned by Chinese nationals with a principal place of business in Hong Kong, China.
What should I write about in the Common App Essay
Can you express who you are in 650-words or fewer? Learn here about how to tackle this incredibly important college essay.
By NOELLE COMPTON
When preparing to apply to college, one of the first tasks is figuring out what to write about in the Common App Essay. The Common App Essay is, some say, among the most important documents that you will ever write. It is the face of your application, and in its brief 650 word limit, you are expected to share your best, most personal self. No pressure, right? 
In this guide, you will learn a strategy for determining what to write about in the Common App Essay. This guide will cover five sections:
Understanding the Common App Essay
Demonstrating your best qualities, what to write about, what not to write about, demonstrating grit.
At the end of this article, you should feel empowered to brainstorm your own story to make the admissions officers say, "yes!"
What is the Common App Essay?
The Common App Essay is a 650-word (or fewer) personal statement that comes with the Common App , the streamlined online application that most colleges in America accept. Your main essay is not specific to any particular college, but every college will see it, so it's got to be good. 
When the admissions officer reads your main essay, they will want you to answer the question, "Who are you?" This is pretty hard to show someone in 650-words, so applicants will need to have a discerning eye. To help narrow it down, the Common App offers you a choice of seven prompts to guide you in the right direction:
Common App Essay prompts
Here are the seven essay prompts for 2020-2021, courtesy of the Common App .
Some students have a background, identity, interest, or talent that is so meaningful they believe their application would be incomplete without it. If this sounds like you, then please share your story.
The lessons we take from obstacles we encounter can be fundamental to later success. Recount a time when you faced a challenge, setback, or failure. How did it affect you, and what did you learn from the experience?
Reflect on a time when you questioned or challenged a belief or idea. What prompted your thinking? What was the outcome?
Describe a problem you've solved or a problem you'd like to solve. It can be an intellectual challenge, a research query, an ethical dilemma – anything that is of personal importance, no matter the scale. Explain its significance to you and what steps you took or could be taken to identify a solution.
Discuss an accomplishment, event, or realization that sparked a period of personal growth and a new understanding of yourself or others.
Describe a topic, idea, or concept you find so engaging that it makes you lose all track of time. Why does it captivate you? What or who do you turn to when you want to learn more?
Share an essay on any topic of your choice. It can be one you've already written, one that responds to a different prompt, or one of your own design.
Which Common App prompt is the best?
To the admissions officer, it truly doesn't matter which prompt you choose to answer. Their only goal is to understand you better, and it is likely they won't even look to see which prompt you chose to answer before they start reading. The best strategy that you can employ when choosing a prompt is to think of the story that you want to tell, then see which prompt best fits the story. 
As far as popularity goes, here is the run-down for the 2018-2019 application season : : 
24.1% of students used: "Share an essay on any topic of your choice. It can be one you've already written, one that responds to a different prompt, or one of your own design." 
23.7% of students used: "Discuss an accomplishment, event, or realization that sparked a period of personal growth and a new understanding of yourself or others." 
21.1% of students used: "The lessons we take from obstacles we encounter can be fundamental to later success. Recount a time when you faced a challenge, setback, or failure. How did it affect you, and what did you learn from the experience?"
31.1% of students used the remaining four prompts.
So if you want to be unique, you could try to go for one of the lesser-used prompts. But given that nearly a quarter of all students eschewed the offered prompts entirely, it's difficult to say whether that could make a difference. 
As mentioned already, the Common App Essay strives to answer, in 650 words or fewer, who are you? This is tough since you might not even know the answer to that question yourself. So when thinking of a story that you want to tell in your essay, it can help to tackle a smaller question first: what do I want to demonstrate to the admissions officers about myself?
To be clear, you are not going to start your essay by saying, "I am an (insert adjective) person." Rather, you are going to use your story to demonstrate a good quality about yourself that shows the admissions officer who you are rather than tells them. This might seem like a cliche writing tip but trust us. It's what they want. 
What is a defining characteristic? 
A defining characteristic is something notable about you, something that makes you special. To start, check out the list of 100 characteristics below and try to think of two or three words that you think describe you well:
As you can see, this list is far from complete, and many of the words would require substantial explanation, or even additional characteristics, to make sense. For example, if you want the admissions officer to know that you are easy-going, you are going to have to make the case that this is a good thing. Similarly, if you want the admissions officer to know that you're altruistic, you'll need to make the case that you're authentic, as well. 
How do we use our defining characteristic?
You will be using your characteristics to inspire a story about a time in which you proved yourself to be the embodiment of your characteristics. In order to start doing this, try making a list like this one:
My characteristic is resourceful . 
Times when I was resourceful : The time I got a flat tire on the way to basketball practice and instead of calling my mom, I Youtubed how to change a tire myself. Or, the time that my little sister was having trouble memorizing the order of the planets, so I wrote a rap song to help her learn. 
My characteristic is flexible .
Times when I was flexible : The time that my chemistry group chose to pursue a different research topic after I'd already done my work, but since I knew the topic was better, I agreed to make the change. Or, the time that my coworker's child was sick and I had to cover her shift, even though I was exhausted.
You use the defining characteristic to provide the kernel of inspiration for the story you will tell. It will also give your story direction and give you a feeling that you can continually circle back to. 
A word of caution
While it can be tempting to choose a characteristic that is controversial, counterintuitive, or shocking, I would advise against this. For example, if you want to demonstrate that you are lazy in order to tell a story about a time everything turned out perfectly in spite of your minimal effort, this gives your admissions officer the impression that you might not do well in college. If you want to demonstrate that you are a great leader but your story makes you sound more like a great dictator, this is similarly bad. 
You want to be honest when you're writing your main essay, but not too honest. Remember, you have only 650-words to give the admissions officer a complete look at who you are. You don't get the opportunity to explain or equivocate, so it's best to play it safe and choose 2-3 solid, positive characteristics. 
Once you've chosen your characteristics, you are ready for the next part, what to write about. If you haven't thought of your characteristics, or if you already have a story in mind, then try working backward. To give your story a good direction, use a characteristic to drive your introduction and conclusion. After reading your essay, you want the admissions officer to say, "wow, this sounds like a really (insert your characteristic) student."
College Admissions Services
Schedule a free consultation.
Meet with a mentor one-on-one via video chat to talk about your son/daughter's admissions plan. Afterwards, receive a no-obligation Customized College Roadmap (CCR) with advice on courses, extracurricular activities, standardized tests, and Admissions Angle strategy. 
Start with a problem
The secret to a good essay is the same as the secret to any good story: problems. Everyone's got problems, and they're the perfect thing to talk about. Why? Because it is through our handling of problems that we demonstrate our deepest, most resilient selves.
Now that you have a list of stories that you are considering, look for a problem at the heart of each story. Here are some basic types of problems that everyone encounters:
Failure I tried really hard to qualify for the state chess championship, but I didn't.
Mistake I accidentally sprayed weed-killer on my neighbor's flowers and killed all her plants.
Challenge I wanted to get my best swimming time before the county meet.
Move My dad got a new job and I had to change schools.
Obstacle I had to give a speech in front of my classmates as part of my final grade.
Flaw I was too stubborn on my Math team, and as a result, we lost the competition.
Obsession – I became consumed with learning how to do a backflip.
Change – My brother left for college and I had to take over his responsibilities.
Phobia I had to confront my fear of open water to go on the class boat trip.
Conflict My best friend and I started working at the same summer job and our relationship changed.
Misunderstanding I spent six months setting the tables wrong at the restaurant where I work before I learned that I was doing it wrong.
Places to look for problems
Problems are all around us, all the time. But for your problem to pique the interest of an admissions officer, you should strive to think outside the classroom. Why? It's not that a school story is inherently wrong or that your problem is illegitimate. Rather, it's the case that almost every person applying to college has undergone a similar classroom experience. This is your big opportunity to set yourself apart and show how you are unique, so why not let your setting set the pace?
Here are some places to look for inspiration for problems:
Extracurricular activities dance, yoga, pool
Hobbies chess, gardening, programming
Summer jobs bussing tables, lifeguarding, working retail
Family activities cooking, playing cards, driving
Times with friends at the beach, eating froyo
School clubs FFA, Spanish
Your bedroom Posters on your wall, mementos
The Internet Photos on Facebook, bookmarks
It's not what you write about, it's how you write about it
These last couple of examples demonstrate that your topic of choice does not need to be profound . In fact, it shouldn't be. It is not through our outlying experiences that we learn to be ourselves. It is through daily challenges and the problems that they present. Instead of choosing a profound experience, try to focus on a profound truth that was revealed by your response to your problem.
Good stories are everywhere, and though you might not recognize it at first, the best stories are often in the mundane. Consider the following examples of main essay topics:
Washing cars
Having frizzy hair
Collecting junk
Your TI calculator
A broken thumb
Riding a public bus
Things to note
Although everyday, slice-of-life stories are ideal, be mindful about how the overall story ties into your Admissions Angle . Your application materials require a degree of synergy so that the admissions officer gets a good idea of who you are as a person and isn't left with questions about your interests, motivations, and goals. Consider how your story can connect to your Admissions Angle and if it doesn't, it might be good to choose a different story.
Another quality to consider when choosing your story is leadership. The best essays are those that demonstrate a degree of leadership, even if it's indirect. Think about how your story reflects upon your ability to take charge of a situation and collaborate with others.
Not all topics are created equal
Knowing what topics to avoid is just as important as knowing what topics to pursue. College admissions officers read stacks of essays every day during the admissions process, and based on our experience, some subjects work better than others. We have included those topics below along with explanations for why these subjects don't work well. Please note that these rules are not hard and fast. Rather, they are meant to serve as guidance for you as you narrow down your topic.
List of accomplishments
Some students turn their Common App Essay into an extended resume. They list accomplishments and add insight and context, but together, they fail to tell a story. Avoid doing this for two reasons: First, it sounds braggy, which is probably not the quality you chose to highlight in Part 1. Second, it does little to answer the question "who are you." You are not the sum of your accomplishments.
Many students are tempted to talk about life-defining tragedies, like divorces or deaths. These experiences are absolutely formative and legitimate, but they don't make for great Common App Essays. Again, rather than answering "who are you", these topics tend to involve a lot of circumstantial explanation, which uses up valuable word space. But besides that, you want to leave your admissions officer nodding in interest when they put down your essay, not saying, "oof."
Consider that many colleges have an additional information section in which you can discuss any important factors you want the admissions officers to consider while they read your essay. If you have suffered a profound loss, especially one that influenced your grades or academic performance, it is a good idea to explain that in the optional essay.
"The most important thing/person in my life"
These subjects are a great way to demonstrate passion about the things you care about, but ultimately they tend to focus on something else, rather than you and your experience. You are the star of this story, not your role model.
Sports are not inherently bad to write about, but be extra mindful of cliche subjects. "My whole team was counting on me to score the winning goal, and when I did, I felt happy" is just as boring and irritating as "My whole team was counting on me to score the winning goal and when I didn't, I was sad." Themes of teamwork, discipline, and perseverance are all excellent, but consider how you can manipulate your sports story to be unique and avoid cliches.
"Do-good" experiences
So many students want to write about Habitat for Humanity , tutoring kids, caroling at nursing homes, or mission trips to developing parts of the country or the world. These essays often have the same conclusion: "I thought that I was going to (place) to (perform act of service), but in the end, I got way more than I gave." Unless these trips are part of an ongoing service effort that you can demonstrate over a period of time, admissions officers are skeptical of them. Many students use service trips to 'check a box' on their college resume, so mentioning it feels insincere. Moreover, it's hard to not make them sound either self-congratulatory or fake-humble.
However, this is not to say that a service trip can't serve as a setting for your story. If you went to build a school in Cambodia and want to tie your observations to your overall study of the socioeconomics of the Khmer Rouge, then of course it makes a good setting. Likewise, if you were inspired to action by something you saw at the tutoring center, then it's okay to talk about the birth of this inspiration.
"I'm so lucky"
While keeping a journal of gratitude is a great life practice, it's not great for the Common App Essay. It can come across as privileged to make a list of all the things that have gone well in your life, so the central premise of your essay should not be that you are a lucky person.
However, if you are a student who comes from a family of means, you might have struggled with the following question: Are my problems significant enough to write about? They seem very stupid compared to other people's problems. First of all, everyone has valid problems, you included. But second of all, it's good that you are thinking this way, because being self-aware is very important in your main essay, especially if you're going to talk about something like a rare opportunity, horseback riding, a fancy internship, or other similarly exclusive experience. In this case, it is good to acknowledge the "I'm so lucky" aspect of your story, but be brief. Demonstrate some self-awareness and self-discovery , then proceed with your story.
Humor is awesome and so are funny people, but not everyone's sense of humor is the same, so telling a funny story is a risk. If the admissions officer doesn't think it's funny, then your ship has sunk. The Common App Essay is a place for you to demonstrate sophistication and maturity as a student, so building a story around humor may undermine these aspects of your personality. You don't want the officer questioning whether you are mature enough to handle college. However, one or two small quips can be a great way to show your personality. Just make sure that your jokes can't be perceived as offensive in any way.
Sensitive topics
For your Common App Essay, " dinner conversation " rules apply. It's risky to talk about polarizing topics like politics or religion, and don't say anything that would make your great grandmother blush. Something like political activism might be a great thing to talk about, but avoid turning your main essay into your manifesto. While the admissions officers are meant to be impartial, they are also human beings, and you'd hate for a disagreement of beliefs to be the reason you are rejected.
Illegal experiences
The time you were arrested or almost arrested is a bad thing to write about. Similarly, the time you tried or didn't try drugs or alcohol is a bad thing to write about. Likewise, the time you stole something (even though you felt super bad about it and came clean later) is a bad thing to write about. are you sensing the pattern? Don't do it!
The Un-Essay
These days, students are always trying to set themselves apart. They think that the best way to stand out is to take a non-traditional approach, like turning their essay into a screenplay, an interview, or a piece of code. We discourage these approaches. First, you are far from the first to try such things, so it will not be perceived as unique. Second, it's very difficult to do well. Third, you are often sacrificing quality of content for novelty of form. There are times to play it safe in life– your main essay is one of them.
An essay about how essays are stupid
Yes, we know that it's hard to condense your whole being into 650-words, and it's even harder to use these words to argue for why you should be allowed to go to college. This is implicit in the process and you do not need to point out the faults in the admissions process. To do so makes you seem angsty and immature, not wise and aloof as you hope it does.
Remember that these rules are not hard and fast, and there will always be circumstances that call for you to write about one of the things on the no-no list. These examples are here to help give you direction, not crush your dreams. If you are unsure about the story you've chosen, talk about it with your family, teachers, mentors, or friends. They know you well and might have great ideas about how to show off your best self.
Before we start planning our draft, there is one last aspect to consider in your essay…
Recent Posts
What is grit?
By now, you have most likely encountered Angela Duckworth's revolutionary TEDTalk from back in 2013, called Grit: The power of passion and perseverance (note: If you haven't watched it, we highly recommend it). In her talk, Duckworth describes how metrics like IQ and school performance are not good indicators of future success. Rather, she discovered that independently of how academically clever or how financially well off a student is, grit is the most powerful indicator of how a student will perform . Since then, colleges, who were long bound by the fallibility of test scores and GPAs, have also begun to explore the power of grit and factor it into their decision making process. 
So first of all, what is grit? Grit is a non-cognitive personality trait based on an individual's perseverance of effort combined with the passion for a particular long-term goal or end state. We can break this down into two parts: passion and perseverance. 
Demonstrating passion
Passion is a word that has always personally irritated me because it is used so noncommittally. I hear people say "I'm passionate about dogs/cooking/working out/you name it" all the time, but if we are digging to the core essence of what passion is all about, you should only have space for one or two true, passionate interests. This is what admissions officers want to see, and it is what you should strive to offer them in your main essay. 
Now, a couple of notes: First, it is helpful if your passion serves others in a way. For example, if you are really into entrepreneurship, then you should consider how your innovations will help the world. If you are passionate about ballet, then you should consider how artistic expression is good for the world in general. Second, it is helpful if your passion serves a larger goal that is somehow attainable through the path you are choosing. If you are passionate about cooking but applying for a mathematics major, then take care to connect the mathematical aspects of cooking to the theme of your essay. If you are passionate about working with kids but you are applying for a psychology major, then demonstrate how the two go hand in hand. 
Demonstrating perseverance
The key here is longevity ; passion should not be viewed as a fleeting or newfound interest. The only way to demonstrate grit is to show that you have been chipping away at some larger goal for an extended period of time. In doing so, you will have demonstrated perseverance, or "stick-to-it-ness". Perseverance is an incredibly valuable quality in a candidate because it gives admissions officers the peace of mind that you will see your attendance through to graduation and go on to build a meaningful career in something that you care about. If you can show that you will provide four years of solid attendance, good grades, participation, and tuition, then you are a dream candidate. 
As you can see, those who chose an Admissions Angle early in their high school careers are at a distinct advantage when it comes to demonstrating perseverance, longevity, and grit. But any interest that has held your attention for at least two years should be good enough to mention. 
Showing that you are gritty
As you have probably figured out, the secret to demonstrating grit is showing that you have been passionate about something for a while and that you have worked hard to explore and grow this passion. However, this does not need to be the main essence of your essay. It is okay if you only bring it up tangentially. 
For example: If your essay is about how you spent a summer building a canoe with your Grandfather, this in and of itself demonstrates the grit to see a large project to completion. But you can apply this experience further by showing that the lessons you learned (like measure twice, cut once) were helpful when you went on to found the Blockchain Club at your school. Just by mentioning your Admissions Angle (in this case, blockchain), you will reinforce your interests in the mind of the admissions officer. Then, you can drop similar references in your supplemental essays and, of course, your resume. 
Concluding thoughts
Through what to talk about, what not to talk about, and demonstrating grit, we have offered you a lot of criteria for what we believe forms the perfect essay. However, you may be struggling to keep track at this point, or you might feel that the window is too narrow to achieve. 
Remember that the Common App Essay is meant to require a great deal of thought. It is meant to require a great deal of effort. The process of writing the Common App Essay should take a long time, if you are following a good essay timeline . 
Our number one advice for deciding what to write about in the Common App Essay is to talk to people who know you well. Ask your mom or dad! Talk to your teachers, coaches, mentors, or… dare I say… siblings! They have unique insight on you that you don't have on yourself. In the meantime, collect essay samples, engage in college research , and enjoy your senior year.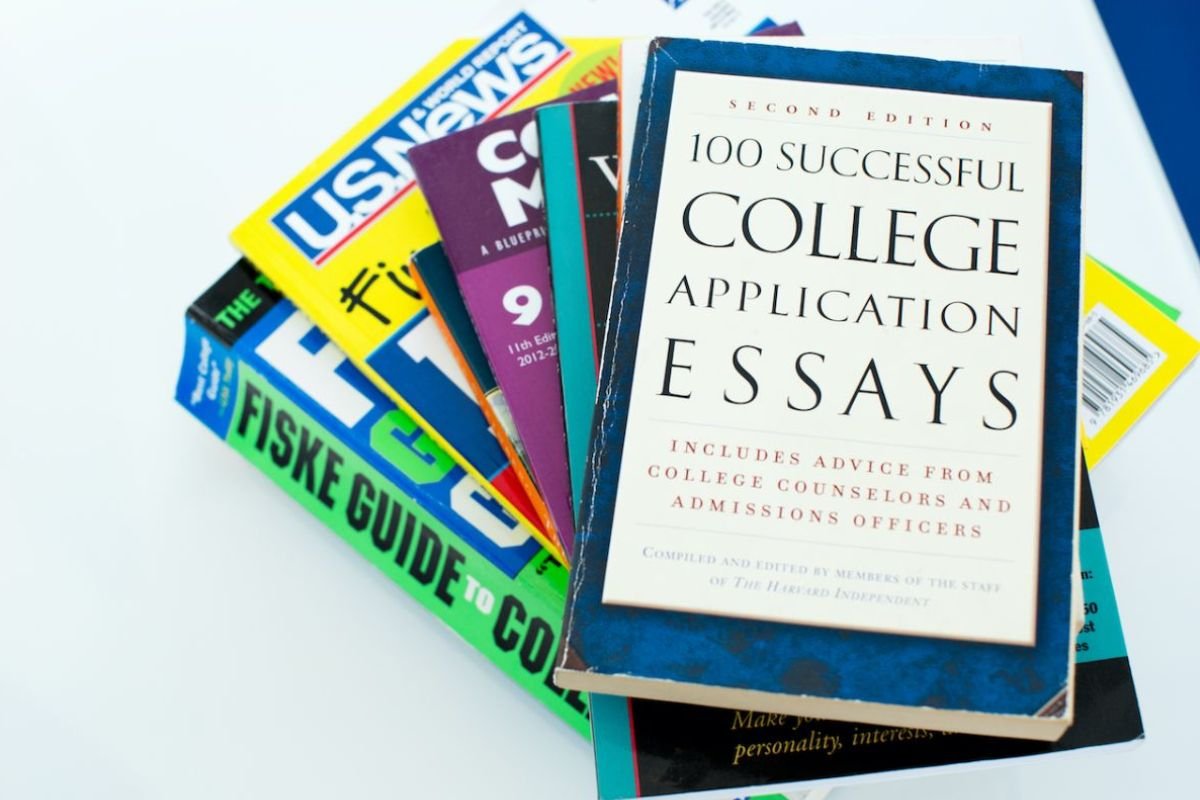 The 3 Core Characteristics of Every Good College Essay
As an essay coach, one of my favorite moments is when my student reads through their personal statement for the last time with a look of excitement (and relief!) across their face—that moment when my student feels that their essay is not only done, but that it's good .
What motivates me most, however, is not simply helping students produce strong essays. I want to help students understand what it is that makes an essay good, and support them in using that knowledge to tell their stories effectively.
There is no single thing that makes an essay good, but every good essay shares three core characteristics: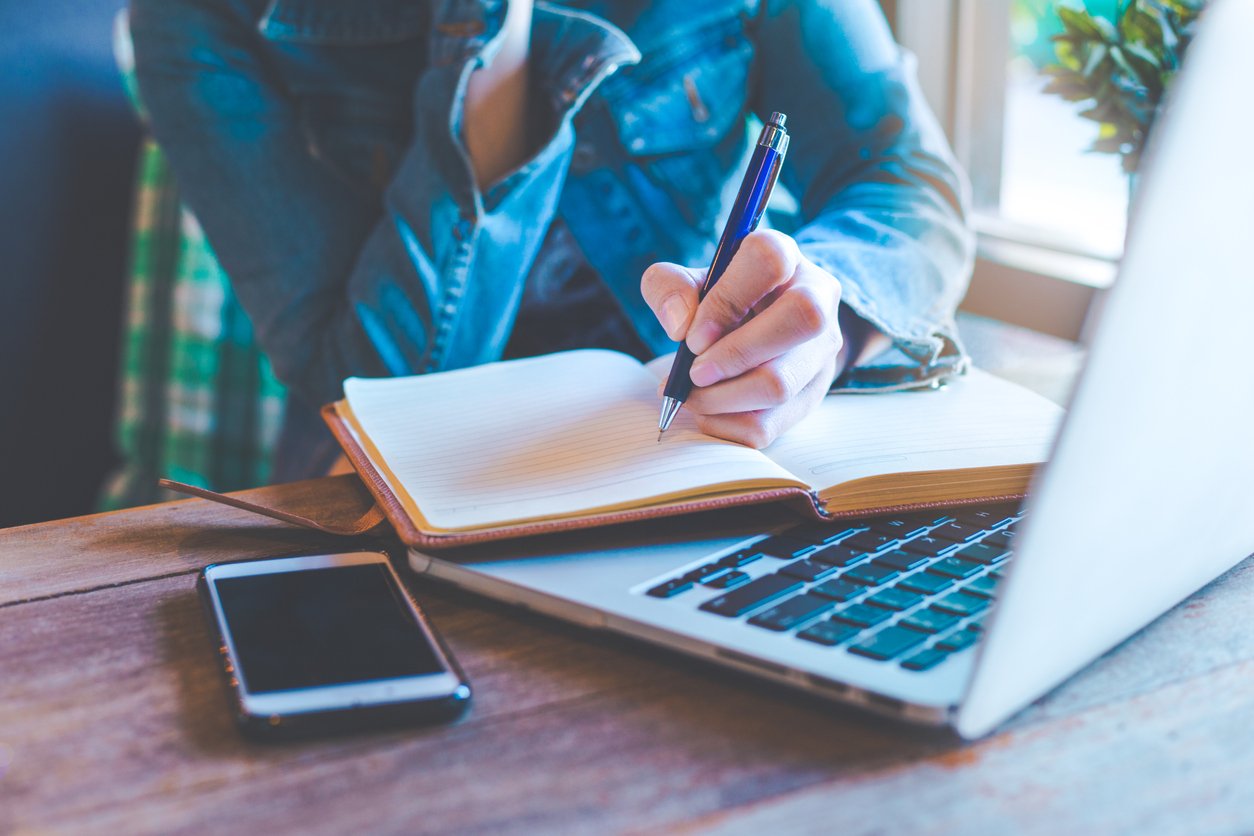 1. It grabs the reader's attention.
Think about it: admissions officers often read 50-100 essays a day (day after day after day)—how will yours stand out?
You don't need to make the person reading your application think you are the most intelligent, successful, unique student applying to their school. But, you do need to grab their attention immediately. Here are a couple examples from real students:
Your life is hip hop dancing, which feels a bit out of place with the small, sleepy suburb you live in. A catchy first sentence jumps off the page and cuts to the essence of who you are: "I've always been a dancer in a town that doesn't dance."
Sometimes it's the simple things, like humor and self-awareness: " To be truthful—and at the risk of admitting to choosing the Easy Way Out in the opening sentence of the most important essay of my life—I picked up the bass in 2017 because I thought it would be easier than guitar."
A good essay starts with something that hooks the admissions officer, gets them excited, and makes them want to read more about you.
2. It doesn't tell, it shows.
It isn't enough to simply explain an event, accomplishment or challenge from your life. Compelling essays describe the topic in vivid detail, and paint a picture of how you, the student, responded to a certain situation.
These details add depth and texture; they show your quirks and strengths and vulnerability; they bring your story to life, and make you feel real to the reader. A good essay shows who you are, not just the things that you've done. For example:
Instead of stating that you discovered your love of medicine at a summer dissection course, describe the moment when the excitement sparked: "I snap my latex gloves on and dive in. My forceps carefully pull back the thick, gray, dura matter of the sheep's brain, surprised at how similar it looks to a human brain. I push on slowly, excited by the opportunity to observe its complexities."
3. It is a window rather than a time capsule.
As important as it is to zoom in on the details of your story, admissions officers also want to know what you will contribute to their campus.
Good essays often begin with something small and specific. But they also build outwards, and show your ability to take lessons from one experience and carry them with you through other parts of your life.
Maybe your love of hiking and the outdoors will help you "navigate" unfamiliar environments, or perhaps learning jazz music helped you embrace your spontaneous side—whatever it is, you want to help admissions officers see how you will bring what you've learned from your experiences to their campus community.
So, when you are writing any of your college essays, always ask yourself these three questions:
Does it grab the reader's attention?
Does it show rather than tell?
Is it a window instead of a time capsule?
If you answer yes to all three, then you're onto something good! A good essay can take countless different forms, but it will always be anchored by these three principles.
Stay tuned for Part 2 of our Essay Writing Series —I'll walk you through, step-by-step, how I and other LogicPrep Essay Coaches help students write awesome essays.

Traits that Colleges Look for in Applications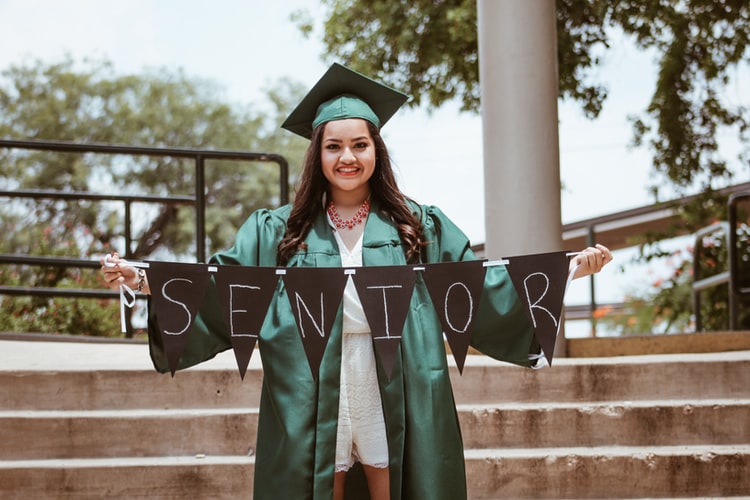 You already know the nuts and bolts of a college application, from grades to SAT or ACT scores and the resume. But are you sure that your application reflects the particular traits that colleges are looking for in accepted applicants? 
Admissions officers want to admit students with the best chance of success and impact on the university and the world beyond graduation. 
Aside from the baseline qualifying factors that make a student a potential candidate for a university, there are a handful of traits colleges are specifically looking out for in hopes of adding to their graduating class. Demonstrating these traits through your actions, extracurricular involvement, essays, and application can make a difference and score you a spot over other competitive peer applicants. 
Once you know what these traits are, you can highlight them on your applications, so admissions officers will realize that you're the ideal student for their university.
Related: Tips for Aspiring High School Entrepreneurs
Positive Attitude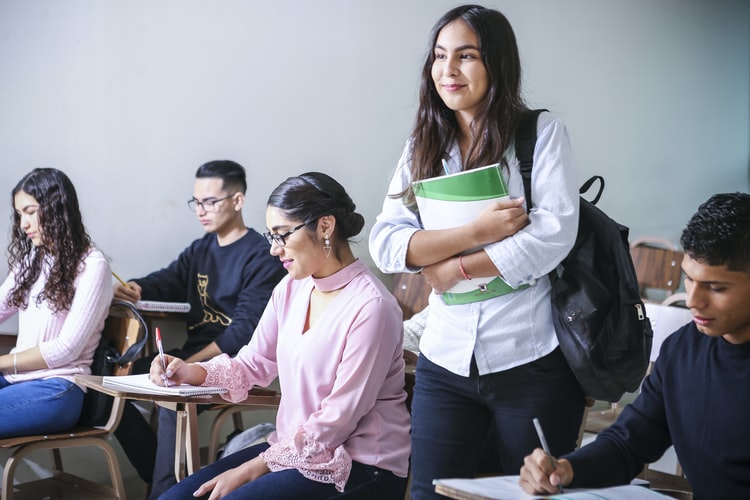 Believe it or not, positivity can go a long way in college applications. The key is to be genuine, write a heartfelt essay , and indicate meaningful extracurricular involvements . A positive attitude and unique passions will shine right through your application. 
The reason colleges want to admit positive candidates with a passion for learning and a deep interest in certain subjects or hobbies is that they desire the most motivated, attentive students to join their university. A positive attitude towards learning means an ambitious participant in a university classroom, and that's exactly what they want. 
Students can demonstrate their positive attitude and passion for learning or a specific subject or hobby through their essays, extracurriculars, and interviews. Admissions officers read countless applications, and they can tell what's real from fake because a genuine passion will be reflected in a student's actions. 
Students who are passionate about learning will challenge themselves with a more rigorous course load. They will go above and beyond to find learning opportunities outside the classroom . They will demonstrate high levels of involvement and commitment to extracurricular programs that reflect their passions or interests. 
They will be able to talk about these activities in their essays, but even without the essays, their application will reflect a positive attitude towards learning, challenging oneself, and trying new things. 
Independent Thinking
One of the essential distinguishable traits colleges look for is independent thinking . Admissions officers realize that high school consists mostly of a prescribed curriculum, and it's easy for students to follow the herd and come out looking very similar to their peers.
Colleges want students that escape this herd mentality and pursue independent opportunities, talents, and passions that their peers do not. Separate extracurricular programs like Beta Bowl are great opportunities to demonstrate this because they require students to seek them out on their own, outside of the school.
Additionally, programs like Beta Bowl   encourage viewpoints . Admissions officers want to see how students are developing their critical thinking skills leading up to university, and this is where participating on a debate team, completing a unique research project, or consulting for a local business can set you apart.
You want to show colleges that you have dealt with real-world challenges and relied on your critical thinking and analytical skills to come to solutions and beneficial courses of action.
Related: Liberal Arts Colleges vs. Universities: What You Need to Know
Creativity and Innovation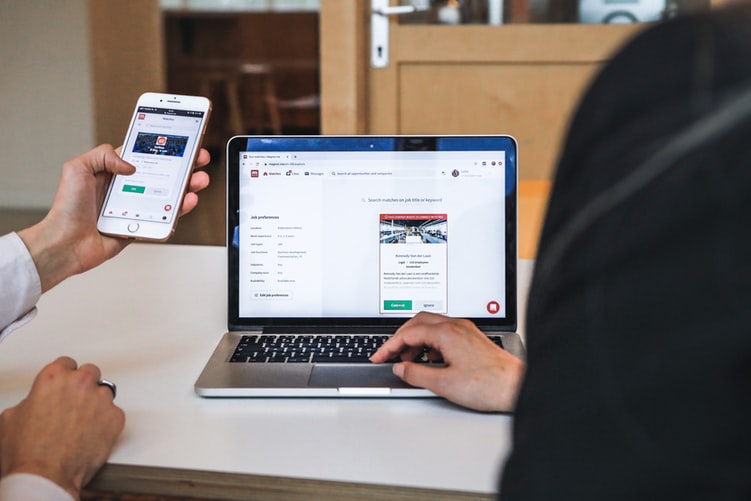 Similar to independent thinking, creativity and innovation are traits colleges seek in successful applicants. Universities want to form a student body of future world leaders, business-builders , and change-makers. They want to see the early stages of those roles in the work applicants are doing now. 
Extracurriculars and independent projects are an excellent way for students to demonstrate these characteristics with real, tangible evidence. Beta Bowl participants must inherently utilize and express creativity and innovation in building a unique business around a problem or passion. They will find the product's distinguishing competitive advantage, and innovative ways to market and sell this new, unknown product or service. This type of extracurricular involvement and accomplishment can tick off multiple boxes and impress an admissions officer in more ways than you might realize.
Critical Thinking
Critical thinking is high on the list of traits colleges want to see, especially for students who plan to pursue challenging degrees, such as engineering, computer science, or business. Colleges want to admit students who can step up to the plate intellectually. That means going beyond the "memorize and repeat" method that may have worked at some high schools. 
College students are expected to interact with their coursework, pursue additional research, and formulate opinions based on multiple sources and viewpoints. Admissions officers want to see how students are developing their critical thinking skills leading up to university, and this is wher e participating on a debate team, completing a unique research project, or consulting for a local business can set you apart .
Perseverance/Hard Work
College is a lot less structured than high school, and most students are adults that are no longer living under their parents' roof. These students must have the perseverance, discipline, and a responsible attitude to attend their classes and complete their courses without guidance from their parents. Colleges want proof that, even in high school, a student has enough drive and perseverance to tackle challenges and take on hard work. This is why examples of ways in which applicants have gone above and beyond to pursue challenges, work hard, and commit to long-term projects are a great indicator of their future success in college.
Independent extracurricular programs that require an ongoing commitment and for students to face and overcome difficult challenges are an excellent opportunity to demonstrate this level of perseverance and drive. 
Students can incorporate Beta Bowl on their applications, showing how the 12-week program requires a consistent commitment to their business project and requires them to tackle and overcome new challenges like building financial models and creating pitch decks that defend their business to investor judges. Programs like these provide clear evidence of a student's drive and commitment to hard work and their persistence to take projects to completion, despite the obstacles that may stand in their way. There's little that will impress a college more than that.
Curiosity/Inquisitiveness
Intellectual curiosity and an analytical mind are traits colleges hope to find in future admits. They want their student body to consist of students who genuinely care about learning. 
Any student can read a book, memorize facts, and study for a test. However, colleges don't want to create a student body of only 4.0 GPAs . Instead, they want to create a diverse student body of curious, inquisitive minds with a thirst for learning, and the desire to explore the subjects and the world around them beyond their assigned textbook reading.
High school students and college applicants can demonstrate this through independent research projects and seeking out and participating in extracurricular programs that foster learning beyond the classroom. This could also be shown through a job or apprenticeship based around a topic of interest or industry that the student is passionate about and hopes to pursue in the future.
Initiative and Ambition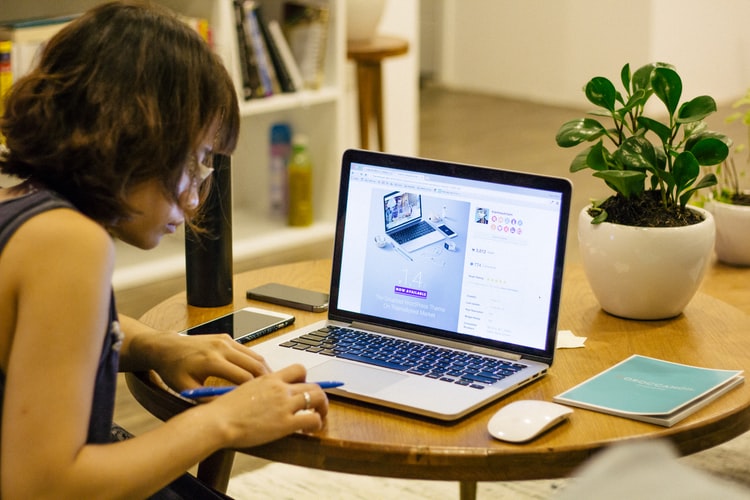 Colleges want to build a student body of future leaders, change-makers, and successful people who make a positive impact on the world. Therefore, they must see applicants' initiative and ambition before they step foot on campus.
Colleges want to know that you'll go out of your way to create new opportunities where none existed and pursue avenues that others will not. They want to see the drive and ambition that you have to take the project to completion. This is where creating your opportunities and independent projects and businesses comes into play. 
It's great if you're innovative and creative enough to create a fresh new idea , product, or service, but it's even better and a lot more impressive if you're resourceful, ambitious, and persistent enough to make it come to life. 
Think about all the new programs, opportunities, projects, or businesses that you can bring to reality. If you're ambitious enough to move forward with them, you'll be head and shoulders above your peers. These are ways that Beta Bowl students can stand out from the rest of the competition.
After all, every single participant demonstrates the initiative to create and take on their business project, as well as the ambition and persistence to complete and launch it.
Related:  Choosing Higher Education: A Beginner's Guide to Selecting a University
Leadership is often a "buzzword" when it comes to almost any application, and college apps are no exception. Colleges want leaders to attend their schools because having the ability to lead and influence people can have a significant impact on the world. 
There are many ways to demonstrate leadership , and they don't all revolve around being named a leader or carrying an impressive title like "team captain" . However, if you have been elected or selected for a leadership role within one of your extracurricular activities, teams, or clubs, then you should highlight this on your application. 
That said, if you don't have a title, it doesn't mean you don't have other meaningful leadership experience. Have you ever initiated or led a project? Have you ever orchestrated a theater production or musical show? Have you ever planned or organized an event, gathering, competition, or business venture? These are all very valid and impressive examples of leadership, and you should be sure to capitalize on them in your application or application essay. 
Admissions officers know leadership comes in many different forms ; they're just waiting to see your unique leadership skills in action.
Does your teen need to develop more life skills and positive traits to attract the right college? Check out our entrepreneurial programs for your teen. Visit Beta Bowl for more information.
Open-Mindedness 
Open-mindedness is another trait colleges like to see in successful applicants. They want incoming students to be receptive to new ideas, opposing viewpoints, diverse subjects, unfamiliar experiences, and a wide variety of people . 
College is mostly about discovery, growth, and improvement . The only way to achieve any of these is to keep an open mind. There are many opportunities to demonstrate your open-mindedness , from dipping your toe into the waters of new activities or elective courses to represent positions that are contrary to your own on a debate team or in a class presentation. 
This is also a great way to spin any activities or subjects that you may have begun and veered away from to show the college that you opened your mind to new opportunities and discovered which you did and didn't like.
 You can then follow this up by elaborating on those you did develop a passion for and exactly why certain subjects or activities grew on you and how you plan to pursue them going forward. 
Check out Beta Bowl for engaging extracurricular activities that open your mind to new ideas.
Collaboration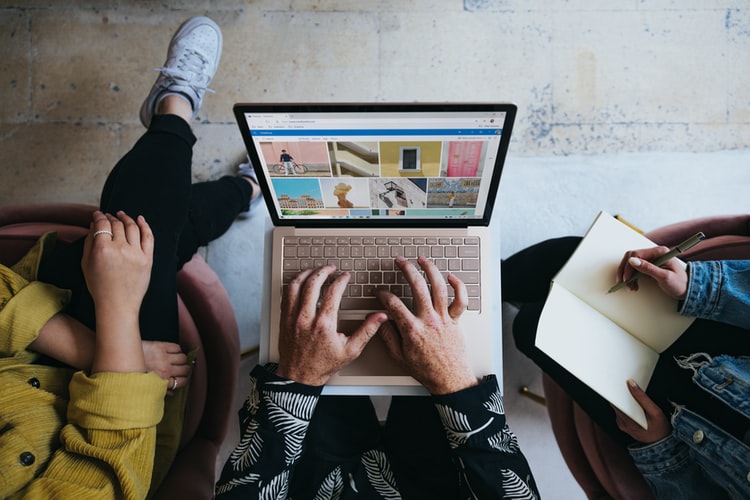 Another desirable trait that colleges look for is teamwork or collaboration. Realistically, most college students are not on sports teams, so team-building usually occurs in coursework, labs, or other class projects. This is excellent news because it means that the best way to demonstrate this type of collaboration can be done inside your classes or within your extracurricular activities. 
Group projects are a perfect example of collaboration, but they're also an example that every other student will have. You'll set yourself apart if you can discuss a unique situation in which collaboration happened outside the classroom to arrive at a conclusion or tangible outcome. 
Within Beta Bowl , students can participate in solo or with friends in a team. Either way, they collaborate with their startup mentor every week, as well as with other peers on the group calls. This type of collaboration is unique and will stand out from the typical classroom project. 
Beta Bowl students can speak to the times they compromised on their ideas, implemented suggestions from peers, or reassessed their business or marketing plan from another person's viewpoint. This example of real-world collaboration also shows admissions officers just how ready a student is for the real world, a career, and life post-college. This level of maturity is something colleges are yearning for in their incoming freshman class. 
Do Colleges Care if You Have a Job?
Finally, you may be wondering if your part-time job helps or hinders your college application. Holding down a job while you were in high school may have preempted your ability to participate in many extracurricular activities. But as far as colleges are concerned, having work experience strengthens your application because it demonstrates that you have obtained the above traits in a working environment. Your real-world experience is valuable. 
Here are a few things your work experience tells college boards about you:
You understand time management and responsibility .
You can work with a team .
They don't expect you to have a long list of extracurriculars.
What you learn by managing a job can also help you manage college life .
If you had the job to save for college, it shows that you are invested in your education . 
You might also be wondering if certain jobs hold more value than others with college applications. The answer is yes. Here are a few jobs that look especially good on college applications:
Tutoring . Turn your strength into a money-making venture and help other students in the process. 
Retail Sales . This shows you can deal with people and be flexible and adaptable.
Food Service & Hospitality . Working in this demanding industry shows that you can manage time and stress and can multitask.
Lifeguarding . This job shows that you are not afraid to take on responsibility. You can focus, and you think clearly in an emergency.
Assistant Coach or other work with children . Working with children demonstrates patience, caring, and leadership. 
Self-Employed Business . Starting your own business shows creativity, courage, business skills, and confidence. Depending on the type of business, you will have to develop and employ all of the traits colleges value most. 
While this list of traits college looks for might seem long, it's very doable to exemplify most or all of these characteristics in your application.
 The key is to assess each activity you participate in with these traits in mind and consider how you can best demonstrate each characteristic with your actions. You shouldn't feel overwhelmed or as if you need to take on ten new extracurricular activities to highlight each trait. 
Alternatively, you can gravitate towards activities that will allow you to develop and demonstrate multiple traits, all within one project . For example, with Beta Bowl, we try to help students hone each skill as they progress throughout the program. By the end of the twelve weeks, students not only have an impressive finished product and a custom letter of recommendation, but they also have months of specific anecdotes to recall upon that highlight each trait and their unique contribution or achievement. 
Programs like this can help students round out their application and impress an admissions committee in one fell swoop.
Now that you know what colleges are looking for, do you need a program that helps your teen to develop those traits? Our program will give them opportunities to implement all of these and more. Check out Beta Bowl today.  
Share This Story, Choose Your Platform!
About the author: beta bowl staff, related posts.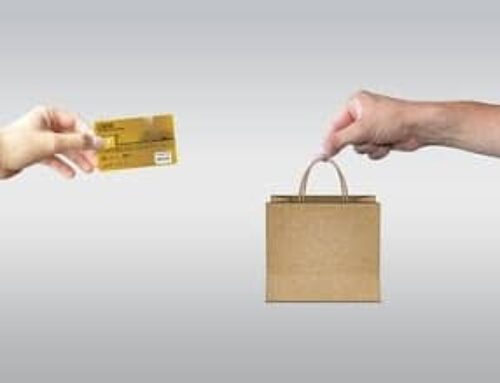 How To Set Up Your Own Online Store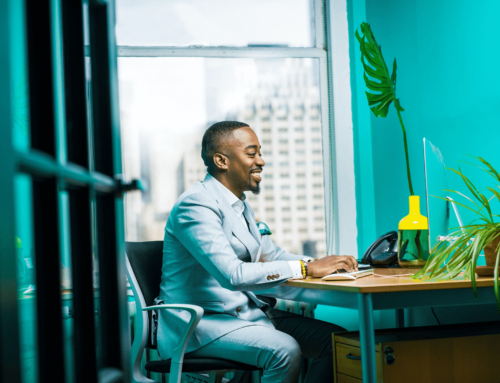 Being Your Own Boss: Pros And Cons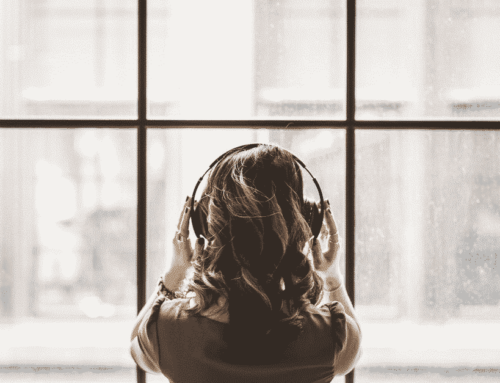 10 Best Podcasts for Teens
10th Grade Classes, You Need to be Taking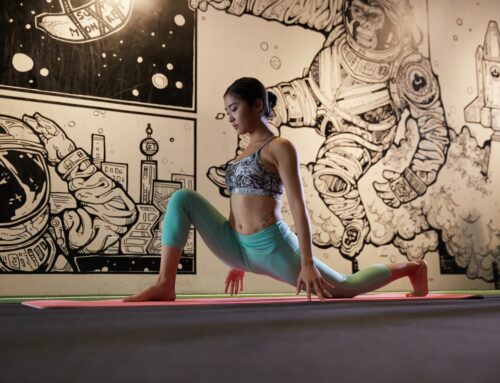 Self Care Tips for High School Students