Application Writing Format and Examples
Application Writing: An application letter is prepared to request anything from a specific person or organization. Application writing is of three different types and have format to write application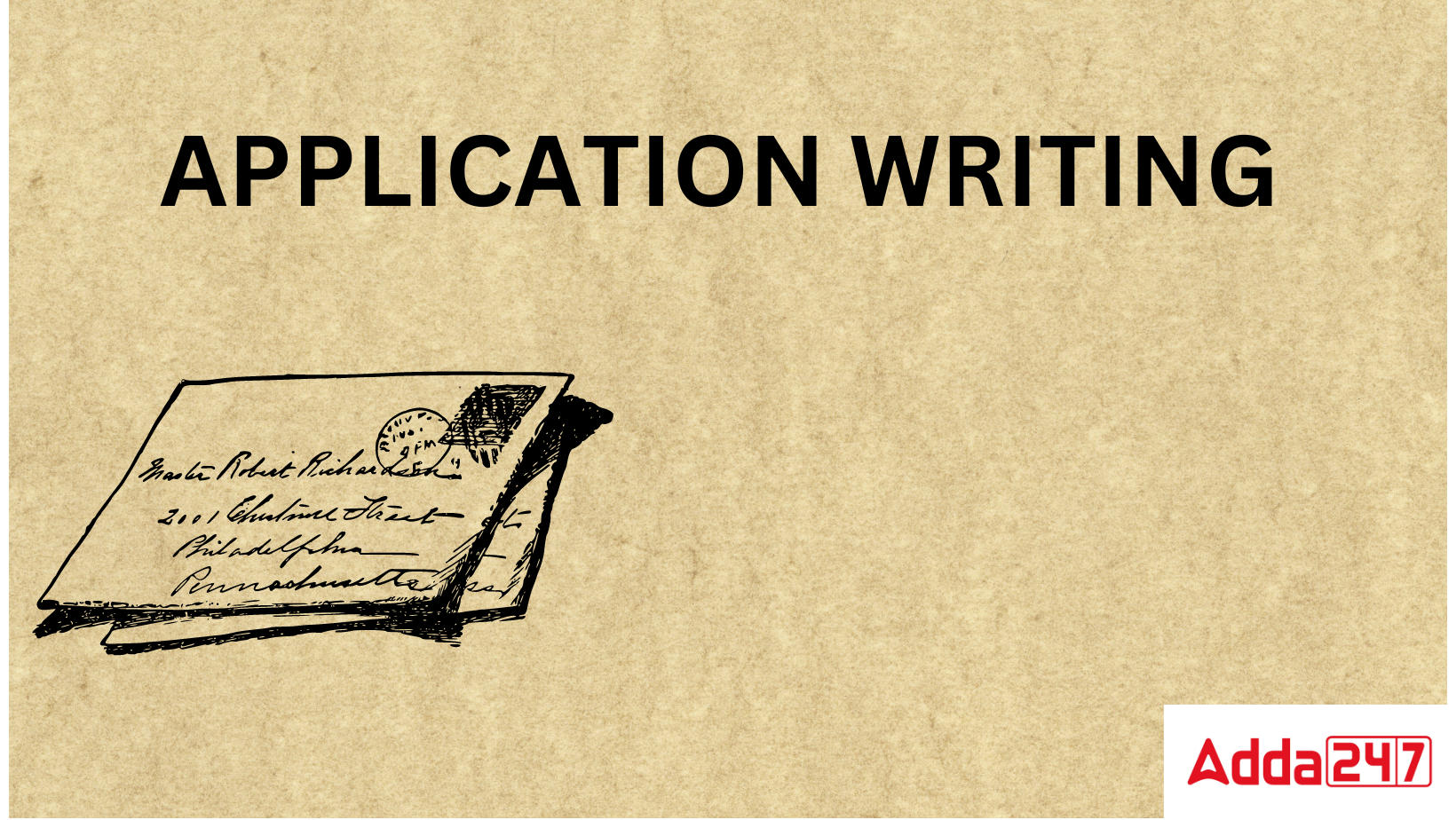 Table of Contents
Application Writing: An application letter is prepared to request anything from a specific person or organization; for example requests for leave, a job, admission to a school or university, an extension of a project, or a report, etc.
Application Writing- What is an Application Letter?
An application letter is the letter you write when you ask for something, request permission, or apply for anything. Typically, the letter is one page long. It may be written for personal or business needs. Sometimes it will come with other documents, such as letters of application. Application letters, then, are more than just cover letters; they can also be letters of inquiry or request.
Nischay Batch for Class 10 Preparation Online Live Classes by Adda247
Application Letters Types for Writing in Class 6,7,8
There are 3 different types of an application letters:
Job Application Letter
Academic Application Letter
Personal Application Letter
Read more:  Notice Writing Class 12, 10, Format, Topics With Examples
Application Writing Steps
The application letter begins with planning, just like any other simple letter. Plan the content, find out who will be receiving it, consider the details you should include, make it short and straightforward, and presto!  Imagine that you are asking your college professor for permission to retake your Microeconomics exam. How to write an application is as follows:
Firstly, the date.
Include the professor's name, position, department, and university name. You have the option of having an internal or external professor. Mention this together with the name of your university if he is an external faculty member. If not, you should still add it to clarify matters. Include his contact details.
Add the date after that. Move on to the subject line, where it says "Application for Exam Retake."
Introduce yourself in the opening sentence. Mention the course name, your name, batch, and program after that. Now explain your purpose for writing, which is to request a retest on your microeconomics exam.
The explanations for your exam absence should be stated in the following paragraph. Make sure the justifications are real. Attach any medicines or appointment records if you have been ill. Give a brief description of the event if you had to travel because of personal matters.
Request an exception and a retake of the exam in the final paragraph, explaining how doing so will benefit you.
Finalize with your information. Remember to provide your contact information, such as your mailing ID, below.
Application Writing Format
Format to write an application for job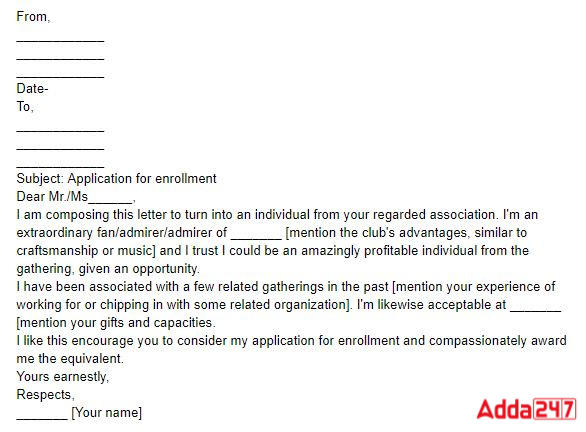 Format to write an application to the Principal
Receiver's Address [Mention the person being addressed, i.e. 'The Principal' and then the school's address.]
Date [The date on which the application is written. It helps in officially documenting the application.]
Subject [A short statement reflective of the purpose for which the application is written.]
Salutation [Here the addressee is respectfully acknowledged and referred to. You can write 'Sir', 'Madam' or both in case of ambiguity about the gender of the person being addressed.]
Body of Content [Mention your name and class][State the reason for the application][Related factors such as the number of days for a leave (including dates), reason for fee concession, etc.] [Humbly extend your gratitude towards the principal. Complimentary Note as a closing acknowledgement for the principal's time, understanding and patience. This makes the letter more respectful and thereby appropriate.]
Closing Line [Yours Obediently, Yours Sincerely, etc.] Name of the Sender with Details [Conclude the application by mentioning your name with other essential details like class, section, roll no. and any other details.]
Online Live Classes for CBSE BOARD CLASS 12TH
Application Writing Example
The Principal Mary Public School Gurgaon, Haryana 122002
October 25, 2022
Subject: Application for a Medical Leave Dear Sir/Madam
I would like to bring to your kind attention that my name is Riddhima Dutta, a student of Class XII of your school. I have been diagnosed with chickenpox and have been advised complete rest at home by my doctor for ten days. I would request you to kindly grant me leave for the mentioned number of days. The medical certificate issued by the doctor is attached herewith.
Thanking you, Yours obediently, Sayani Dutta Class XII
Application Writing Tips
Here are some tips for writing an application letter:
Be clear and concise. Your application letter should be clear and easy to read. Avoid using jargon or technical terms that the employer may not understand.
Be specific. When you are describing your qualifications and experience, be specific. Don't just say that you are a "hard worker." Explain what you have accomplished in your previous jobs and how your skills and experience would benefit the company.
Be positive. Your application letter should be positive and upbeat. Avoid talking about your weaknesses or failures. Instead, focus on your strengths and how you can contribute to the company.
Proofread your letter. Before you submit your application letter, be sure to proofread it carefully for any errors in grammar or spelling.
Application Writing Topics
Here, some topics are given for your reference
Application for TC
Application for sick leave
Application for full fee concession
Job Application
Application for Bank Statement
Leave Application
Sharing is caring!
Q. How do I write an application letter?
Ans. Here are tips for writing an application letter Use the right format. Produce the header Make sure to address the letter to the hiring manager. State your interest at the beginning of the letter. Describe your background and credentials. Add personal characteristics
Q. What is an application letter?
Ans. An application letter is prepared to request anything from a specific person or organization.
Q. How to write an application letter?
Ans. The application letter should be short and to the point. It may contain four or five paragraphs which are in structured way. The initial Paragraph describes the motive of the application letter.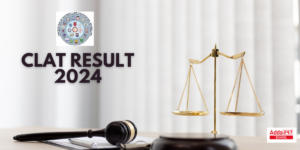 Leave a comment
Your email address will not be published. Required fields are marked *
Save my name, email, and website in this browser for the next time I comment.
Trending Articles
CBSE Date Sheet 2024 Out
UP Board Exam Date 2024
ICSE Date Sheet 2024
CLAT Answer Key 2024
JEE Mains Syllabus 2024 [Reduced]
NEET Syllabus 2024 [Reduced]
NEET 2024 Exam Date
JEE Mains 2024 Exam Date
CUET 2024 Exam Date
CBSE Class 10 Additional Practice paper
CBSE Class 12 Additional Practice paper
CBSE Board Exam 2024
CBSE Class 10 Answer Key All Subjects 
CBSE Class 12 Answer key All Subjects 
CBSE Class 12 Sample paper 2024 
CBSE Class 10 Sample paper 2024 
CBSE Class 10 Syllabus 2024 
CBSE Class 12 Syllabus 2024 
CBSE Previous Year Papers  
CUET Syllabus
CUET Previous Year paper
CUET Participating College & Universities
JEE Main 2024  
JEE Main Syllabus 2024  
JEE Main Exam Analysis 2023  
NEET 2024  
NEET Syllabus 2024
NEET State wise Cut off
NEET Rank Predictor  
NEET OMR Sheet
NEET College Predictor
Recent Posts
Important exams, ncert solutions.
NCERT Class 12
NCERT Class 11
NCERT Class 10
NCERT Class 9
NCERT Books
School syllabus.
CBSE Class 12
CBSE Class 11
CBSE Class 10
CBSE Class 9
CBSE Result
JEE Mains 2024
Our Other Websites
Teachers Adda
Bankers Adda
Adda Malayalam
Adda Punjab
Current Affairs
Defence Adda
Adda Bengali
Engineers Adda
Adda Marathi
Adda School
Get all your queries solved in one single place. We at Adda247 school strive each day to provide you the best material across the online education industry. We consider your struggle as our motivation to work each day.
Download Adda247 App
Follow us on
Responsible Disclosure Program
Cancellation & Refunds
Terms & Conditions
Privacy Policy
Admissions » Apply » Tips and Resources » Writing Prompts
Application Writing Prompts
For the purpose of your Cincinnati application, writing ability is demonstrated in both The Common Application essay and University of Cincinnati personal statement. It is important to put your best foot forward through these responses in order for the admissions staff to draw a full picture of why you would be a good fit at the University of Cincinnati. Therefore, as you prepare your application, spend time on these components of the application and don't be afraid to have family, teachers, or counselors weigh in and provide feedback.
Students must choose one of the following topics to complete an essay of no more than 650 words:
Some students have a background, identity, interest, or talent that is so meaningful they believe their application would be incomplete without it. If this sounds like you, then please share your story.
The lessons we take from obstacles we encounter can be fundamental to later success. Recount a time when you faced a challenge, setback, or failure. How did it affect you, and what did you learn from the experience?
Reflect on a time when you questioned or challenged a belief or idea. What prompted your thinking? What was the outcome? 
Describe a problem you've solved or a problem you'd like to solve. It can be an intellectual challenge, a research query, an ethical dilemma—anything that is of personal importance, no matter the scale. Explain its significance to you and what steps you took or could be taken to identify a solution.
Discuss an accomplishment, event, or realization that sparked a period of personal growth and a new understanding of yourself or others.
Describe a topic, idea, or concept you find so engaging that it makes you lose all track of time. Why does it captivate you? What or who do you turn to when you want to learn more?
Share an essay on any topic of your choice. It can be one you've already written, one that responds to a different prompt, or one of your own design. 
Personal Statement
Students must also submit a personal statement in response to the following prompt in approximately 500 words:
Why did you apply to each of the academic programs listed on your application? This personal statement should provide additional information not already referenced in your application.
US South Carolina
Recently viewed courses
Recently viewed.
Find Your Dream School
COVID-19 Update: To help students through this crisis, The Princeton Review will continue our "Enroll with Confidence" refund policies. For full details, please click here.
Enter your email to unlock an extra $25 off an SAT or ACT program!
By submitting my email address. i certify that i am 13 years of age or older, agree to recieve marketing email messages from the princeton review, and agree to terms of use., popular college application essay topics (and how to answer them).
Get help writing your college application essays. Find this year's Common App writing prompts and popular essay questions used by individual colleges.
The college essay is your opportunity to show admissions officers who you are apart from your grades and test scores (and to distinguish yourself from the rest of a very talented applicant pool).
2023–24 Common App Essays
Nearly 700 colleges accept the The Common Application , which makes it easy to apply to multiple schools with just one form. If you are using the Common App to apply for college admissions, you will have 250–650 words to respond to ONE of the following prompts:
Some students have a background, identity, interest, or talent that is so meaningful they believe their application would be incomplete without it. If this sounds like you, then please share your story.
The lessons we take from obstacles we encounter can be fundamental to later success. Recount a time when you faced a challenge, setback, or failure. How did it affect you, and what did you learn from the experience?
Reflect on a time when you questioned or challenged a belief or idea. What prompted your thinking? What was the outcome?
Reflect on something that someone has done for you that has made you happy or thankful in a surprising way. How has this gratitude affected or motivated you?
Discuss an accomplishment, event, or realization that sparked a period of personal growth and a new understanding of yourself or others.
Describe a topic, idea, or concept you find so engaging that it makes you lose all track of time. Why does it captivate you? What or who do you turn to when you want to learn more?
Share an essay on any topic of your choice. It can be one you've already written, one that responds to a different prompt, or one of your own design.
Free SAT Practice Tests & Events
Evaluate and improve your SAT score.
Read More: Get Expert Essay Advice From Former Admissions Officers!
Tackling the Common App Essay Prompts
Prompt #1: share your story..
Answer this prompt by reflecting on a hobby, facet of your personality, or experience that is genuinely meaningful and unique to you. Admissions officers want to feel connected to you and an honest, personal statement about who you are draws them in. Your love of superheroes, baking chops, or family history are all fair game if you can tie it back to who you are or what you believe in. Avoid a rehash of the accomplishments on your high school résumé and choose something that the admissions committee will not discover when reading the rest of your application.
Prompt #2: Learning from obstacles.
You're trying to show colleges your best self, so it might seem counterintuitive to willingly acknowledge a time you struggled. But overcoming challenges demonstrates courage, grit, and perseverance! That's why the last piece of this prompt is essential. The obstacle you write about can be large or small, but you must show the admissions committee how your perspective changed as a result.
Prompt #3: Challenging a belief.
Your answer to this question could focus on a time you stood up to others or an experience when your own preconceived view was challenged. Choose this prompt if you have a relevant—and specific!—experience to recount (and reflect on). A vague essay about a hot button issue doesn't tell the admissions committee anything useful about YOU.
Prompt #4: Reflecting on gratitude.
Colleges are looking for students with unique experiences that can enhance their future campus community, and this is your chance to share that by recognizing what someone else has done for you. Even though this prompt requires you to reflect on the action of another person, make sure that the focus remains on how the act of kindness impacted you and the way you live your life. This essay should make you and the reader smile.
Prompt #5: Personal growth.
Just like Prompt #2, the accomplishment or event you write about can be anything from a major milestone to a smaller "aha" moment. Describe the event or accomplishment that shaped you but take care to also show what you learned or how you changed. Colleges are looking for a sense of maturity and introspection—pinpoint the transformation and demonstrate your personal growth.
Prompt #6: What captivates you?
This prompt is an invitation to write about something you care about. (So avoid the pitfall of writing about what you think will impress the admission office versus what truly matters to you). Colleges are looking for curious students, who are thoughtful about the world around them. The "what or who do you turn to when you want to learn more" bit isn't an afterthought—it's a key piece of the prompt. Make sure you explain how you pursue your interest, as well.
Read More: QUIZ: Test Your College Knowledge!
Prompt #7: Topic of your choice.
This question might be for you if you have a dynamo personal essay from English class to share or were really inspired by a question from another college's application. You can even write your own question! Whatever topic you land on, the essentials of a standout college essay still stand: 1.) Show the admissions committee who you are beyond grades and test scores and 2.) Dig into your topic by asking yourself how and why. There isn't a prompt to guide you, so you must ask yourself the questions that will get at the heart of the story you want to tell.
More College Essay Topics
Individual schools sometimes require supplemental essays. Here are a few popular application essay topics and some tips for how to approach them:
Describe a person you admire.
Avoid the urge to pen an ode to a beloved figure like Gandhi or Abraham Lincoln. The admissions committee doesn't need to be convinced they are influential people. Focus on yourself: Choose someone who has actually caused you to change your behavior or your worldview, and write about how this person influenced you .
Why do you want to attend this school?
Be honest and specific when you respond to this question. Avoid generalities like "to get a good liberal arts education" or "to develop career skills," and use details that show your interests: "I'm an aspiring doctor and your science department has a terrific reputation." Colleges are more likely to admit students who can articulate specific reasons why the school is a good fit for them beyond its reputation or ranking on any list. Use the college's website and literature to do your research about programs, professors, and other opportunities that appeal to you.
Read More: 5 Ways College Application Essays and High School Essays Are Different
What is a book you love?
Your answer should not be a book report. Don't just summarize the plot; detail why you enjoyed this particular text and what it meant to you. What does your favorite book reveal about you? How do you identify with it, and how has it become personal to you?
Again, be honest in answering this question—don't choose a classic from your literature class or a piece of philosophy just because you think it will make you seem smarter. Writing fluently and passionately about a book close to you is always better than writing shakily or generally about a book that doesn't inspire you.
What is an extracurricular activity that has been meaningful to you?
Avoid slipping into clichés or generalities. Take this opportunity to really examine an experience that taught you something you didn't previously know about yourself, got you out of your comfort zone, or forced you to grow. Sometimes it's better to write about something that was hard for you because you learned something than it is to write about something that was easy for you because you think it sounds admirable. As with all essay questions, the most important thing is to tell a great story: how you discovered this activity, what drew you to it, and what it's shown you about yourself.
Looking for strategic college advice?
Get one-on-one help from former Ivy League and top tier admission officers. Our College Admission Counselors will help you find, apply, and get accepted to your dream school.
College
Applying to College
Explore Colleges For You
Connect with our featured colleges to find schools that both match your interests and are looking for students like you.
Career Quiz
Take our short quiz to learn which is the right career for you.
Get Started on Athletic Scholarships & Recruiting!
Join athletes who were discovered, recruited & often received scholarships after connecting with NCSA's 42,000 strong network of coaches.
Best 389 Colleges
165,000 students rate everything from their professors to their campus social scene.
SAT Prep Courses
1400+ course, act prep courses, free sat practice test & events, 1-800-2review, free sat prep try our self-paced plus program - for free, get a 14 day trial, what would you score on the mcat today.
Thank you! Look for the MCAT Review Guide in your inbox.
I already know my score.
Enrollment Advisor
1-800-2REVIEW (800-273-8439) ext. 1
1-877-LEARN-30
Student Support
1-800-2REVIEW (800-273-8439) ext. 2
Partnerships
College Readiness
International
Advertising
Affiliate/Other
Enrollment Terms & Conditions
Accessibility
Cigna Medical Transparency in Coverage
Register Book
Mon-Fri 9AM-10PM ET
Sat-Sun 9AM-8PM ET
Local Offices: Mon-Fri 9AM-6PM
Mon-Fri 9AM-9PM ET
Sat-Sun 8:30AM-5PM ET
Academic Subjects
Find the Right College
College Rankings
College Advice
Applying to College
Financial Aid
School & District Partnerships
Professional Development
Advice Articles
Private Tutoring
Mobile Apps
Local Offices
International Offices
Work for Us
Affiliate Program
Partner with Us
Advertise with Us
International Partnerships
Our Guarantees
Accessibility – Canada
Privacy Policy | CA Privacy Notice | Do Not Sell or Share My Personal Information | Your Opt-Out Rights | Terms of Use | Site Map
©2023 TPR Education IP Holdings, LLC. All Rights Reserved. The Princeton Review is not affiliated with Princeton University
TPR Education, LLC (doing business as "The Princeton Review") is controlled by Primavera Holdings Limited, a firm owned by Chinese nationals with a principal place of business in Hong Kong, China.
Application Writing For Class 7 Format, Examples, Topics, Exercises
Application writing is an essential skill for students, and it plays a crucial role in their academic journey. In this article, we will explore the format, examples, topics, and exercises related to application writing for Class 7 students. Whether you're a student looking to enhance your application writing skills or a teacher or parent guiding students, this comprehensive guide will provide valuable insights to help you excel in this area.
Format Of Application Writing For Class 7:
When it comes to writing applications for Class 7, following a proper format is essential. It ensures that the information is organized, coherent, and easy to understand for the recipient. Here's a suggested format for application writing:
1. Heading: Include your address and date aligned to the right side of the page. 2. Salutation: Begin with a respectful salutation, such as "Respected Sir/Madam" or "Dear [Recipient's Name]." 3. Subject: State the purpose of your application briefly in the subject line. 4. Introduction: Start with a polite and formal introduction, mentioning your name, class, and roll number. 5. Body: Present your request or application in a clear and concise manner. Divide the body into paragraphs, each addressing a specific point or providing supporting details. 6. Conclusion: Conclude the application by expressing gratitude and requesting a favorable response. 7. Closing: End with a formal closing, such as "Yours faithfully" or "Yours sincerely." 8. Sign your name beneath the ending.
Also Read: Application Writing For Class 6
Examples Of Application Writing For Class 7:
Let's look at some examples to help you grasp the application writing format:
1. Request for Leave: Request permission to take a leave of absence for personal reasons. 2. Scholarship Application: Requesting financial assistance for academic achievements. 3. Library Card Application: Obtaining a library card in order to borrow books and resources. 4. School Trip Application: Requesting permission to participate in a school-organized educational trip.
Application Writing For Class 7 Topics:
Application writing covers a wide range of topics that are relevant to Class 7 students.
1. Requesting leave for a family event or medical reasons. 2. Applying for a scholarship or financial assistance. 3. Seeking permission to participate in extracurricular activities or competitions. 4. Requesting a transfer to a different section or class. 5. Applying for a leadership role in the student council or other school committees. 6. Request additional study materials or resources. 7. Seeking permission to organize a special event or celebration in school.
Exercises For Application Writing For Class 7:
To develop proficiency in application writing, practice is key. Here are a few exercises that can help Class 7 students enhance their skills:
1. Exercise 1: Requesting Permission Imagine you want to participate in an inter-school debate competition. Write an application to your teacher seeking permission to participate, highlighting the benefits of such an activity and your enthusiasm for it.
2. Exercise 2: Requesting Leave Write an application to your class teacher requesting leave for a family function that you will be attending. Mention the dates and provide a valid reason for your absence.
3. Exercise 3: Applying for a Library Card Compose an application to the librarian requesting a library card. Explain your love for reading, the benefits of having a library card, and your commitment to taking care of the borrowed books.
4. Exercise 4: Requesting Study Materials Write an application to your subject teacher requesting additional study materials to help you prepare for an upcoming examination. Clearly state the topics you need assistance with and explain the importance of having comprehensive study materials.
Conclusion On Application Writing For Class 7:
Mastering application writing is an important skill for Class 7 students. By following the proper format, practicing different types of applications, and incorporating effective writing techniques, students can enhance their communication abilities and make a strong impressions. Remember to approach each application with clarity, politeness, and a focus on the desired outcome.
Application Writing Sample, Format & Examples.
1. Write an application to the Principal of your school requesting him to grant you full fee concession.
The Principal
Govt. High School
Subject: Full fee concession.
I am a student in the 10th class of your school. My father is a peon in a government office. His salary is very small. He has a large family to support. So he cannot pay my school fee.
I am good at studies. Last year; I topped the class in the annual examination. I am the captain of my school cricket team.
You are requested to kindly grant me full fee concession.
Thanking you,
Yours obediently
Download the above Letter in PDF (Printable)
2. Your name is Mr Mohan Sharma. Write an application for the post of a cashier to M/s Jaypee Brothers, New Delhi.
Mr Mohan Sharma
321, Naraina Vihar
M/s Jaypee Brothers
34, Ansari Road
I have come to know from a reliable source that you require the services of a cashier. So I take this opportunity to offer my services for this post.
I am a first-class Commerce graduate from Kurukshetra University. After that, I worked as a cashier with a lot& firm. In that firm, I prepared the payrolls of the employees. Then my father was transferred to Faridabad and my family was shifted here. As the salary offered by that firm was not much. It was not an attractive proposition to live there alone. So, I had to resign the job.
I am a young man of 25 years having good health and excellent character. Moreover, I know type-writing and have knowledge of computers also. I know how to use computers for the efficient and quick discharge of the office work.
I can speak English, Hindi and Punjabi languages fluently.
Regarding my salary, I am prepared to accept any suitable amount which you consider proper keeping in view my qualifications and experience.
Sir, I wish to assure you that if I am selected, I will discharge my duties efficiently and to your entire satisfaction.
I hope you will give me a chance to serve you.
Thanking you
Yours faithfully
Mohan Sharma.
3. You are Ashok Vaswani of Hyderabad. Write an application for Announcer at All India Radio, Hyderabad.
Ashok Vaswani 654,
Civil Lines
The Director
All India Radio
Hyderabad Radio Station
In response to your advertisement in 'The Times of India', for the post of announcer for All India Radio, Hyderabad, I offer myself as one of the candidates for the said post.
My qualifications and experience are as under:
I am a graduate from the University of Burdwan, with a high second division.
I have a pleasing voice. I have passed the audition test conducted by the All India Radio, New Delhi.
During my college career, I took a keen interest in singing and drama. I was a member of my college drama team. I won a number of prizes because of my talent for acting.
I am a good singer also and have participated as a singer in four annual Youth Festivals during my stay in the college.
If given a chance to be an announcer, I will not only satisfy you with my work but will also be a great favourite with the listeners of your programmes.
I hope that you will kindly give me a chance to serve the All India Radio, Hyderabad.
Thanking you
Yours faithfully
Ashok Vaswani.
4. Write an application to the Principal of your school, for the remission of fine.
Arya High School
Ambala Cantt
Subject : Remission of fine.
I am a student of the X class of your school. Our English teacher gave us a test on Monday. I could not take the test as I was ill on that day. The teacher has fined me twenty rupees.
I am good at English. I have always got good marks in English. I never avoid taking the test. If I had been well on that day, I would have taken the test. I am willing to take the test at any time.
You are requested to kindly remit the fine. I shall always be thankful to you.
Thanking you,
Pankaj Kumar
Class X-C
March 13,……
Download the above Application in PDF (Printable)
Some Samples and Examples of Applications are:-
4.Application to the Principal: Change of Section
5.Application to the Principal: Regarding Collection of money
6.Application to the Principal: Regarding School Leaving Certificate
7.Application to the Principal: Regarding School Uniform and Free Textbooks
8.Application to the Principal: Regarding Leave for Mother's Illness
9.Application to the Principal: Regarding Character Certificate by Post
10.Application to the Principal: Regarding Remission of fine for returning books late
11.Application to the Principal: Regarding Sick Leave
12.Application to the Principal: Regarding Arrangement of special coaching classes
13. Application to the Principal: For Making Arrangements for Drinking Water in the School
14.Application to the Regional Manager: Regarding Application for a study loan
15.Application to the Principal: Regarding Application for an educational tour
16.Application For the Post of a Supervisor
Learn this topic in detail
Similar personal skills doubts, i want to learn about english speaking can anyone help me by giving name of courses or etc., i want to know about skills development for the children of the age 6 to 12 years , i want know a about skill development age above to20, how to speak english , to learn english quickly u should watch english news , movies , or listen to english songs it will give u the ideas to pick out the english words fastly and in such a way u can improve ur english in easy way, quick links for personal skills exam.
Share your doubts

Welcome Back
Create you account for free.

Forgot Password
Unattempted tests, change country.
Recruitment software built for the new way of hiring
Streamline recruitment from acquire to hire ->
Automatically pinpoint top performers fast ->
Kick-off onboarding before day one ->
Hire elite healthcare teams that elevate patient care ->
Medium to Large
Recruit, run, and grow a winning team with Elevatus
Recruit the best educators for your school
Financial Services
Secure the best finance professionals fast
Build public sector teams that you can trust
+ View all industries
HR Resources
How to Write Application Form Questions (and 4 Great Tips to Remember)
January 22, 2023
Reem Al-Tamimi
Content Writer
Turn top talent to employees fast
Hire, assess, onboard and manage top talent for every job. See how Elevatus streamlines everything; from acquire to new hire.
Don't miss a thing!
Stay one step ahead. Subscribe and get the latest updates, news, and insights from Elevatus straight to your inbox.
Why are job application form questions important?
An application form is a necessary step in the hiring process. Most importantly, it pre-screens candidates and eliminates those who are unsuitable for the role – before you even begin reviewing resumes.
Moreover, including application form questions in your hiring process allows you to work against the clock during the hiring process. As you can:
Learn more about candidates beyond the CV or cover letter.
Easily compare candidates early on in the hiring process.
Run background checks before inviting candidates in for interviews.
Add these questions to your application form and get to know your candidates without wasting any time. These questions allow you to get to know the candidate on a deeper, personal, and professional level.
Here are 25 thoughtful application form questions to get you started and help you create a standout candidate experience.
Employment Questions
These simple application form questions will help recruiters unravel any deal breakers – such as if the candidate is unable to travel or is unable to work full-time. This ensures that recruiters will not waste their time assessing the wrong candidates for the role. Therefore, you should ask these application form questions early on in the hiring process in order to spare valuable time.
Here are some great questions to be inspired by:
Are you looking for a full-time or part-time job?
During the week, what days/time are you available to work?
What's your notice period?
What are your salary expectations?
Are you eligible to work in [X country]?
Are you open to relocating? If yes, when?
Are you available/willing to travel for work purposes?
Are you ready to undergo a background check?
Do you have a valid driver's license?
Candidates' Skills and Qualifications Questions
Assessing candidates is no walk in the park. At the end of the day, you don't want to waste your entire day assessing a mass number of candidates only to find they're all unsuitable for the role. Instead, you need to unravel the skills and capabilities of these candidates prior to interviewing them on the phone. The best way to do that is by asking skills and qualifications questions on your application form. These questions will allow you to determine whether or not a designated candidate is a good fit for your vacancy.
Here are a few sample questions you may want to use:
How proficient are you in speaking and writing in [X language]?
Do you have any prior experience with [X] software?
List the tools and software you've used for this position.
What are your strengths and weaknesses regarding your interpersonal skills?
What is your leadership style?
What do you excel at?
Cultural Fit Questions
A good hire doesn't only possess the required skills and qualifications – but also seamlessly fits into the company culture like a glove.
To find the perfect candidate, you need to evaluate their cultural fit by asking specifically-tailored application form questions. The answers to these questions will help you unravel if the candidate can adapt to the company's culture and values.
Include any of the following questions in your job application:
What drew you to this position?
What about our company piques your interest?
Does this position fit into your long-term goals? If so, how?
What motivates you to do your best work?
What's your ideal company culture?
What are the qualities that make you a great team player?
What are you looking for in a new role?
General Questions
Let's get this out of the way: while asking all the aforementioned questions is great – there is one question you can't forget to ask.
Yes, you got that right!
How did the candidate learn about the position in the first place? Now you may be wondering why this question is important. For starters, asking this question will help you determine the source or channel that's yielding the most candidates. Is it your favorite job board? Maybe your career page? Or is it really Facebook that's doing the trick? The answers to these application form questions will help you determine your best sourcing channels and enable you to take your sourcing game to the next level.
Here are a couple of other general questions that you can add to your list:
How did you learn about this position?
Did someone refer this job to you? If yes, who?
Do you know anyone who works at our company? If yes, who?
Four great tips to keep in mind when evaluating the candidate's answers:
Avoid asking any biased questions
Bear in mind that some interview questions can be ingrained with bias. So when building your application form questions, make sure to keep an eye out for any questions that might elicit gender, race, ethnicity, or demographic bias. Instead, make sure each question is strictly based on and relevant to the role.
Keep an easy flow for your application form
If you want to keep your candidates from dropping out of the application process, then you need to keep your application form easy, smooth, and simple. Plus, it needs to make sense to the candidate. Therefore, the order of the application form questions should be straightforward and concise. For example, people are used to being asked for their name and contact information at first, followed by a series of general and role-specific questions.
Include questions that unravel the candidate's career goals
When assessing candidates, you need to gauge their aspirations and long-term career goals. Do they see themselves growing with your company in the long term? This question is critically important to add to your application form questions. Especially if your company prefers to promote from within and requires employees to commit to a certain amount of time before receiving raises or certain benefits.
Determine which answers are considered deal-breakers for your company
For some positions, there are a lot of criteria that might be deemed as ''deal breakers". For example, it could be that the candidate's salary expectations are far higher than what the company has budgeted for the position. Or perhaps the candidate isn't willing to travel or relocate for a specific position. So make sure to these questions to your list of application form questions.
Did you find these application form questions helpful? For more HR resources, templates, and job descriptions, check out our HR resources blog, where you will find a vast range of useful advice, tips, and resources for you and your HR team! And if you'd like to see our award-winning recruitment software in action, book your free one-on-one demo here !
You may also like...
Uncovering the Underlying Triggers and...
Employee turnover can be a costly conundrum for organizations, especially...
July 24, 2023
Employee Turnover vs Attrition: Decoding...
No matter the industry, the ebb and flow of employees...
July 31, 2023
Unravelling the Enigma of Employee...
Companies are like vibrant ecosystems, with employees joining and departing...
Key Questions Not to Ask...
Do you want to master the art of interviewing? Well,...
April 10, 2023
What's trending
14 Personality Interview Questions to...
Want to ensure you hire the best fit...
December 6, 2023
Hiring Platform
10 Struggles Every Talent Acquisition...
Being a talent acquisition professional is not easy....
Video Interviewing Software
3 Ultimate Ways Video Interviewing...
Does your company hire a definite number of...
4 Big Hiring Challenges You...
The workplace is going through a shift. A...
The official IELTS by IDP app is here! Download it today.
Which test do I take?
IELTS for study
IELTS for migration
IELTS for work
IELTS test format
IELTS Academic
IELTS General Training
IELTS Academic for UKVI
IELTS General Training for UKVI
Life Skills for UKVI
IELTS on paper
IELTS on computer
IELTS Online
On test day
What to bring to an IELTS test
Reschedule or cancel an IELTS test
Who accepts IELTS?
Special requirements
News and articles
IELTS success stories
IELTS by IDP app
IELTS Academic preparation
IELTS Academic Writing
IELTS Academic Reading
IELTS Academic Speaking
IELTS Academic Listening
IELTS General Training preparation
IELTS General Training Writing
IELTS General Training Reading
IELTS General Training Speaking
IELTS General Training Listening
IELTS for UKVI
IELTS Masterclass
IELTS Progress Check
IELTS practice tests
IELTS test resources
IELTS Support tools
IELTS test tips
IELTS Familiarisation test
IELTS band scores
IELTS Reading band scores
IELTS Writing band scores
IELTS Listening band scores
IELTS Speaking band scores
IELTS Life Skills scores
How is IELTS marked?
IELTS band score calculator
Get my IELTS results
Request a remark
Prepare for IELTS
IELTS Writing Task 1: How to write a job application letter
Learning how to successfully write a job application is an important skill to have. In General Training, Writing Task 1, you might be asked to write a job application. So, today we will take a closer look at what you need to include in your response to a potential employer.
On this page
Find the situation and purpose of the letter, determine if you need to write a formal or informal letter., answer all the bullet points, use paragraphs.
The General Training test includes two writing tasks. One is a 250-word essay and the other is a 150-word letter.
In the letter-writing task you will need to write a letter to someone for a specific purpose, and in your letter address a common, everyday issues or tasks, such as writing a job application letter.
Today we will look at some key items you need to address to successfully write a job application letter for Writing Task 1. You can also apply most of what you will learn here to any IELTS letter writing task.
When writing your job application letter, remember to:
Present a clear purpose – why you are writing the letter
Use the correct tone
Address all three bullet points completely and relevantly
Write in letter format
Let's look at the following sample task. And before you read the tips that follow, think about how you would approach this task so you can compare and adapt your approach after you have finished reading this article. Ask yourself specific questions before you write.
You have learned about an international job that is available within the company you currently work for and you want to apply.
Write a letter to the hiring manager. In your letter
Say why you are applying for this international position
Describe the job you are currently doing for the company
Tell him/her why you think you will be good at the job
Begin your letter as follows: Dear Sir or Madam
Make sure you read the task carefully to understand the situation and purpose of the letter. Pausing for a moment to analyse the task, highlight key points or take notes will help you build a logical background story and make it easier to write the letter.
If we look at the question above, it appears that:
You already work for this company
You now want to work for them in an international location.
Ask yourself the following questions to help craft your response:
Why would someone want to move to another country to work?
What kind of work could you be doing now that would make you a good candidate to move?
What special skills or experience could you have that would make you good for the job?
If we put the above tips into action, we might imagine a scenario where your job application letter would address the following points:
Maybe you work as a product manager with a company and you are very familiar with the product that is launching in this other part of the world.
You would also like to travel abroad with your family for the experience and you have all the skills and success stories that would make you the best person to launch the product somewhere else.
You also speak the mother tongue of that country or perhaps you are fluent in English which is the business language there.
And remember to write an opening sentence that clearly explains why you are writing the job application. For example:
I am writing to express an interest in...
I am writing to apply for...
I am writing in response to the international job opening...
You will be told in the instructions who you are writing to. If you are told to begin a letter with "Dear Sir or Madam" this is a signal to be formal, using a formal tone.
In this case, you are writing to the hiring manager, not your boss or anyone you know and you are specifically instructed to begin your letter with 'Dear Sir or Madam'. So, make sure you do this.
If you are not given instructions to begin your letter with "Dear Sir or Madam", then make sure you begin your formal letter with 'Dear Mr./ Miss/ Mrs. / Ms. Smith' because you are not friends with the recipient.
In addition, the purpose of the letter is a serious one because you are applying for a job, so use a more serious tone to write your letter. To keep to the formal tone:
Begin your letter with a formal address (e.g. Dear Sir or Madam)
Keep to the point or purpose of the letter and don't use contractions (e.g. can't, don't, won't)
Sign your letter off formally (e.g. Yours faithfully, followed by your full name)
You will notice that this task specifically asks you to do three things in three bullets:
Say why you are applying for this international position
Describe the job you are currently doing for the company that would make you a good choice
Tell him/her why you think you will be good at the job in another country
The highlighted words can help you see how the situation informs this task's requirements.
Remember that the ultimate purpose of this letter is to get the job. Therefore, you should keep that in mind when choosing details to include in each bullet and come up with ideas to support that objective.
Take your time to come up with a good story, so you can better interpret the task and create details that clearly and logically support your points. Take notes to answer the questions in the task. For example:
When you write your answers, be sure to give examples that support your ideas.
If you are not sure on how many paragraphs to include in your response to the job opening, the simple answer is 5:
A short one to begin.
Three longer ones in the middle
Another short one to end.
And remember, you must start and finish the letter using the correct letter-writing conventions (Dear.../Yours...).
For example:
Dear Sir or Madam:
Paragraph One begins:
My name is Mark Jones and I am writing to express my interest in the position of product manager for the launch of moon boots in Italy . . .
Paragraph Two begins:
The reason why I am seeking this international position is . . .
Paragraph Three begins:
My current position as product manager of moon boots in Australia has given me many valid skills and experiences for this job . . .
Paragraph Four begins:
I believe that I am an excellent candidate for two good reasons . . .
Paragraph Five begins:
Should you require further information, do not hesitate to contact me. Please find my CV attached.
Yours faithfully,
Mark Jones
Notice how each of the three longer body paragraphs begin with a sentence that directly relates back to the bullets in the task. This is a great way to remind yourself what details to include in that paragraph. It will also make your letter easier to follow.
You do not have to limit yourself to one paragraph for each bullet point. If you have a lot to say about each bullet point in the task, you can break it out into more paragraphs.
You can divide supporting details into separate paragraphs, so long as you clearly indicate (using connecting words and/or indenting the next paragraph) when you have moved to the next detail or next main bullet point.
Practising writing letters can be fun if you take the time to create a logical back story. A good imagination makes it easier, but if you put these tips into practice in your response, you might get more than just the IELTS score you need. It can help you apply for your dream job abroad.
How to increase your IELTS grammar score from band 4 to band 5
List of minimum ielts scores for canadian universities in 2021, ielts general training writing free practice questions.
Legal notices
Privacy policy
Cookie policy
Copyright 2023 IDP IELTS