Sample Scholarship Essay for College
by Eric Otibu (Bronx, NY, USA)
Driven To Succeed As A Woman In The Automotive Field
by Heidi Durapau (Braintree, MA)
Automotive Scholarship Essay Example - My career goals are the same as anyone elses, to be successful. In this economy especially at the moment, that is a hard thing to do if you do not have a post high school education. I enrolled in school after graduating high school to not only better myself by pursuing something that I am interested in and love to do but to make a difference in that industry as well. In this particular field it is hard as a woman, maybe not as hard as it used to be as more women are doing things they never used to, but still hard none the less. I am talking about the automotive field. I know that there are many deserving people of this scholarship that will be arguing their case, but I believe that I am one of those deserving people as well. I do not have a lot of experience in this field. I have not done a lot of work in this field other than side jobs on my own vehicles or vehicles of friends and family and the work i have performed on the vehicles when I am at school. I admit I do not have the experience, but what I do have is the motivation and drive to succeed in this field. I have always had an interest in the automotive field, but did not really have the access to it until Universal Technical Institute. I decided to enroll in the school after a buddy day when I went and saw the school for myself and was excited to see how hands on it was. I have learned a great amount at UTI. I have expanded on my mechanical and diagnostic skills added on with the knowledge and theory behind it and also my confidence has increased greatly as well. Everything I have taken away from my education at UTI I can use to excel in the automotive field and my career. I may not have the experience just yet, but I will. Right now I do however have the drive to finish my education and take what I have learned and use it in the field to succeed. The experience once I obtain it will help me to keep advancing in my career no doubt, but ultimately my drive will be what puts me on an extra level on top of that, my drive will be what sets me apart from the rest of those in this field or those trying to get into the field, my drive is what made me enroll in the school and what has gotten me so far there, and my drive is what I will use to do whatever it takes to succeed and keep expanding upon my education to contribute to this industry. This drive that I am putting so much emphasis on is also what has me writing this essay despite the fact that I go to school full-time and work full-time. I believe that this scholarship will help me to continue my education and then go out and get the experience I need so that I can reach my goals of becoming one of the best technicians out there. Read more College Admission Essay Examples and Scholarship Essay Examples . Comment from your friendly team at College Financial Aid Advice Thank you Heidi for sharing your Automotive Scholarship Essay Example. Best of luck to you in college. Submit your college scholarship essay in our College Essay Contest: To submit your scholarship essay examples, just click here . Home | FAFSA | Scholarship Contests | Scholarships for College Students | Tuition Assistance Programs | Easy Scholarships | Merit Based Scholarships | Weird Scholarships | Hispanic Scholarships | Scholarships for Blacks
In Order To Run Fast, You Must Run Fast
by Anna Celander (Homewood, IL. USA)
College Scholarship Essay - I seize the run one stride at a time. My New Balance shoes are broken in and take what feels like a thousand hits a minute, as each foot greets the asphalt. My fingertips feel the pressure of the wind as intensely as everything else, and I immediately tuck them into a loose fist. The cold air pierces my ears and I cannot remember why I thought the weather was not cold enough for a hat. But these are not the thoughts that travel through my mind as I progress down the lengthy street. I close my eyes; manage a few paces before the fear of tripping or careening down the slender walkway overwhelms me and I open them again. On this six-mile journey around the neighborhood and back, I enjoy the challenge of losing myself, even if just for just a few seconds. It's necessary to experience my run through different senses and obstacles. I pick up speed while I stride past local businesses and busy stoplights where friends and family claim to have seen me before. I allow them to push me in the next hour or so despite their absence. I remember terms coaches have drilled into my mind, "Relax your arms!" "Work those hills!" "Lift your knees!" Each one is a hint my memory releases at just the right checkpoint, and suddenly I find myself cruising to a speed I never knew I could obtain. In the middle of my run: there it is, that striking pain in my side that is indescribable to anyone who is lucky enough to miss out on such a feeling. The stab of pain catches me off guard and throbs with every consistent inhale in my so-far reliable breathing pattern. If I stop to attempt to shake it off now, I know I won't be able to find this pace again. I continue to bring one leg forward and, although it is a struggle physically and mentally, I make it through. The stitch in my side slowly fades and I can drift in thought without being rudely interrupted. I cannot help the images and dates flying by — an art history exam tomorrow, extravagant plans for a friend's birthday, a nice dinner I'll enjoy with my family. We'll have takeout followed by watching our favorite TV show on the couch. I'll work on my next art piece while my parents sit at their desks, typing frantically to the beat of a theme song that streams from the television. I concentrate on the things that carry some weight in my life. When I come back to the world outside of my crowded mind, I realize this run is coming to an end. As exhausted as I am, I jolt my pace for the last half-mile. It is my follow through that counts. I take my last few strides up the driveway and feel the satisfaction that is never achieved through video games or following a television character's journey. I'm fatigued and in dire need of water, but I cannot contain my pride in making it through the last six miles. I confront everyday I wake up the same way I tackle each run. Pressures can consume a person, but when I am prepared for challenges even the worst of days can be seen as manageable. My friends and family help drive me to achieve goals and their words and actions stick with me. Obstacles may cause me to stumble, but as long as my perseverance stands, so do I. I care immensely about the fact that the things I am doing are making me happy. That is why, just like a run, I pick the route I want to continue on. I chose to pursue Bradley as my number one college partly because I found the atmosphere to be welcoming — the fit seems right — and partly because it seemed like a good place for my challenging journey to begin. You see, for me, it is all about the run. Read more College Admission Essay Examples and Scholarship Essay Examples . Comment from your friendly team at College Financial Aid Advice Thank you Anna for sharing your college scholarship essay about your passion for running. Good luck to you. Submit your college scholarship essay in our College Essay Contest: Applying for Scholarships College Financial Aid | Scholarship Contests | Scholarships for College Students | Scholarships for High School Students | Easy Scholarships | Merit Based Scholarships | Scholarships for High School Seniors | Unusual Scholarships | Hispanic Scholarships | Scholarships for Blacks | FAFSA
Cheerleading Scholarship Essay
by Abigail Leonard (Bothell, Washington)
Cheerleading College Scholarship Essay Example - Cheer has impacted my life in many ways. I have met some of the most amazing people, learned responsibility, and most importantly discovered the significance of commitment. Participating on my high school's varsity cheerleading squad for three years has defiantly been an emotional roller coaster. Coming into my first year of cheer was very nerve racking. I was surrounded by all these beautiful, skilled, and well-rounded girls. I soon found my place on the team and had a great time. That year's team won state and I made lifelong friends. My second year of cheer was a little different. I felt like the team never got along and everyone was always arguing. Respect for one another was lost at times and we all started to dread going to cheer. As my third year of cheer was rolling around, my three best friends decided they did not want tryout again. This really affected me because I knew if I stuck with cheer I would never have time to see them. I also had to remind myself that I truly love cheering and that I had worked hard to make the team. Cheer provided structure in my life and even if I had one bad year, I knew as a senior I could control how my last year was going to be; positive. I talked with my coaches and said I know my friends are not trying out but I have committed myself to something great for two years now and it wouldn't be right to bail and not dedicate myself to the team for my third year. I ended up trying out and have had the most amazing season of cheer yet. At times the team would be exhausted and complain about running but I can defiantly say all our hard work paid off when we won state last weekend. I learned that if you stay committed and set goals for yourself, when you accomplish those goals you will feel a great amount of achievement. My senior year of cheer was defiantly my favorite. I had a blast with some of the most amazing girls I know and laughed more than I ever knew I could. Cheer is not just a sport I do, it's a sport that was taught me many life lessons and skills that I will never forget and carry with me wherever I may go. Read more College Admission Essay Examples and Scholarship Essay Examples . Comment from your friendly team at College Financial Aid Advice Thank you Abigail for sharing your cheerleading scholarship essay example. Good luck to you in college. Submit your essay in our College Essay Contest: To submit your college essay examples, just click here . Home | FAFSA | Scholarship Contests | Scholarships for College Students | Tuition Assistance Programs | Easy Scholarships | Merit Based Scholarships | Weird Scholarships | Hispanic Scholarships | Scholarships for Blacks
College Admissions
College Admissions Help
Essay Topics
Financial Aid Applications
FAFSA FSA ID
FAFSA Deadline
Independent or Not?
Printable FAFSA
Reduce Your EFC
CSS Profile
Scholarships and Grants
Free Money $$$
High School Seniors
Easy & Fun Scholarships
Pell Grants
Student Loans
Federal Loans
Parent PLUS Loans
Consolidate Loans
Loan Forgiveness
Tuition and Aid
Compare Tuition
Cheap Out-of-State
Tuition Rankings
Student Jobs
Student Resume
More College Savings
Cheap Books
Transportation
Site Map and About Us
Important Things to Do
College financial aid tips, popular scholarship searches.

6 Unique Tips for Writing a Brilliant Motivational Essay
Fortunately, in the contemporary world we live in, we can pursue have numerous education paths.
However, choosing college and career path is only half the battle.
The hard part is gaining admissions into the school of your dreams. Make no mistake: this is not an easy task. Most schools require not only outstanding grades, but also a thorough motivational essay explaining your motives for pursuing your chosen major at their institution.
This is the opportunity to stand out and show your character and ability to turn your education into a successful venture.
In the following article, we will give you some writing tips and practical advice on how to write a superb essay for college admissions and earn that acceptance letter.
1. Do your research
One of the most common mistakes people make when writing a motivational essay is creating a template piece for every college they apply to. This is a huge no-no, and here's why: each academic establishment has its own agenda and preferences.
Some appreciate social initiatives and volunteering experience, some look for passion and determination to succeed, while others pay more attention to grades and test scores.
Try to research your chosen school as much as possible and write a unique essay accordingly. Sometimes colleges provide specific questions they want to see answered in your essay, so be sure to read the instructions carefully. Edit your work so the readers will feel the school's spirit in your essay. It's a good start to help your application stand out from the crowd.
2. Be personal
This part may surprise you: you don't need to be an excellent writer. Sites like EduBirdie might save you some time, but they skip over the real reasons colleges want a motivational letter. Colleges want to get to know you — the person behind the application forms, documents, and numbers.
They want to see what your aspirations are, what you like to do, why you decided to pursue this particular path, and what you consider your strengths to be.
A generic, standard letter with no personality simply won't. Don't just repeat your application verbatim — embrace your life and interests and show off the real you! Try to present yourself in an informal way; don't worry about formalities.
Let the university staff get to see your unique character and way of thinking; perhaps you can include a relevant joke or an anecdote from your life that is connected with your choice of profession, etc.
A strong personal approach goes a very long way here — trust us.
3. Drafts are important
First impressions matters. In the case of college applications, your first impression is in your motivational essay . Of course, you want to give a good first impression. Proper grammar, sentence structure, and punctuation are the key. This is why editing and revising your text is crucial.
Play around with word choice, ensure the paragraphs are clear and concise, and pay close attention to sentence structure. You can even use an Online Word Counter Tool to help you size up your draft properly.
Online programs like Grammarly are great for checking spelling and other possible issues in your writing. If the admission committee reads an essay with a clear sense of purpose, excellent grammar, and determination, they will see the applicant as a good fit because they understand the applicant's goals and abilities. Don't underestimate the power of proper styling and grammar.
4. Survey your essay
This may seem like an odd tip, but it can help with your essay quite a lot. If you're unsure about the motivational essay you've written, or maybe you're looking for ways to make it more memorable, try creating an online survey. You can put it out to the masses on social media, or even ask a few close friends to take a read and give you their thoughts.
Ask their opinion on your writing: what points are the strongest, what areas did you struggle, and how could you improve. This will provide you with real feedback to identify any issues you may have overlooked.
5. Get to the point
It may seem alluring to include every seemingly-relevant detail in your motivational essay. However, this can make the whole piece come across as vague and all over the place. Pick a couple of routes to follow, assess your best qualities, and decide what areas of your life and background you wish to include.
Don't try to cram in every idea that crosses your mind; this will only clutter your essay! One good suggestion is to ask your friends and family to list your best characteristics, skills, and talents, then pick a few of most common to include in your essay.
6.Professional goals matter
While showing personality in your essay is essential, don't forget to talk about your professional goals. Clearly state your motivation for choosing this career path and why you're most suited for it. Explain why you are the best candidate for the program. Don't overdo it by showing off or praising yourself too much.
Instead, talk about what personality traits will help you success, and where you plan on going with the degree you earn.
Remember, balance is the key to a good motivational essay; putting less information than needed is just as bad as putting too much. Getting too personal and informal will harm your application,but so will being too bland and official.
The secret is to maintain balance, and include only the points that matter. The most important advice is be yourself and be inspired.
For more great college tips, check out the other blogs on College Basics.
You may also like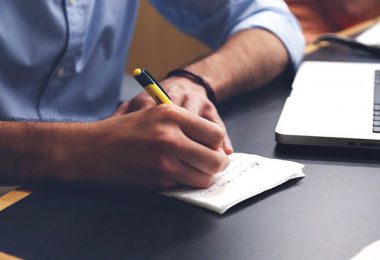 Seven Ways to Make your College Essay Stand Out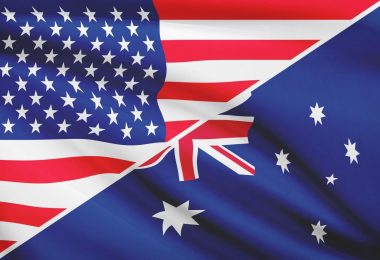 8 Differences Between Aussie and American Schools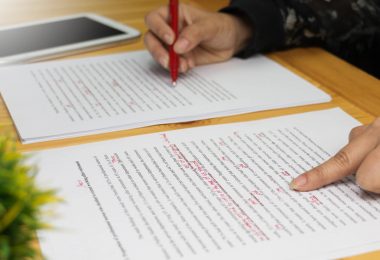 Example of a College Essay that Needs Revision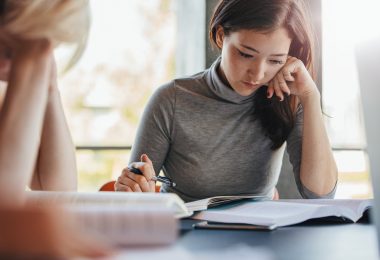 Top 5 Most Difficult IB (International Baccalaureate) Subjects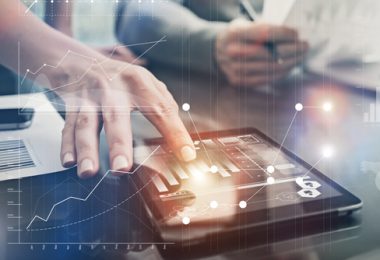 8 Reasons Why You Should Study Accounting Degrees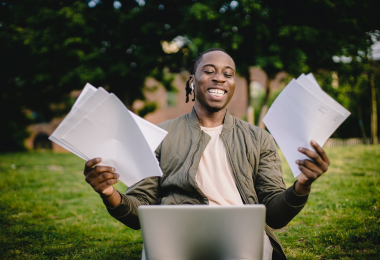 8 Best Essay Writing Services According to Reddit and Quora
About the author.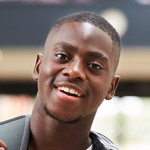 CB Community
Passionate members of the College Basics community that include students, essay writers, consultants and beyond. Please note, while community content has passed our editorial guidelines, we do not endorse any product or service contained in these articles which may also include links for which College Basics is compensated.
We use cookies to enhance our website for you. Proceed if you agree to this policy or learn more about it.
Essay Database >
Essays Samples >
Essay Types >
College Essay Example
Motivation College Essays Samples For Students
2086 samples of this type
Do you feel the need to check out some previously written College Essays on Motivation before you get down to writing an own piece? In this free directory of Motivation College Essay examples, you are provided with an exciting opportunity to discover meaningful topics, content structuring techniques, text flow, formatting styles, and other academically acclaimed writing practices. Applying them while composing your own Motivation College Essay will definitely allow you to complete the piece faster.
Presenting superb samples isn't the only way our free essays service can help students in their writing efforts – our experts can also create from scratch a fully customized College Essay on Motivation that would make a strong basis for your own academic work.
Free Essay On Environment of the Organization
- introduction.
In any organization, it is important to look out for the processes and the employees so as to improve the productivity levels. The top level management formulates the objectives and decides upon the targets, which the middle level and lower level employees need to fulfill it. However, in the process of fulfilling these objectives, it is important to look out for the motivation level of employees, the hostile environment of the organization, and the performance of the team. This paper shall take into consideration these parameters for analyzing Hooters Inc. and try to analyze them.
- Body - ... Read more Management Workplace Security Employee Teamwork Organization Environment Motivation Hostile Environment Time Management Team Goals 3 Pages Hospitality Industry Essay
The hospitality industry for a long time has struggled to get the best performance and loyalty from its employees. Hospitality industry employees have been subjected to poor working conditions, poor pay, and long working hours among many other issues and this has led to poor performance and disloyalty from many of them. Employee motivation has been found to be the key that could unlock the potential of hospitality industry employees. For a long time the hospitality industry has failed to establish what truly makes employees motivated and satisfied with their jobs (Karatepe & Sokmen, 2006).
Free Educating Psychologists Essay Sample
Don't waste your time searching for a sample.
Get your essay done by professional writers!
Just from $10/page
Example Of Public Organizations Essay
Study in college essay sample, good essay about expectancy theory, good example of system of leadership essay, emotional intelligence essay, productive employees essay, good example of essay on self awareness in leadership.
It is apparent that understanding self is vital in becoming an authentic leader. Self-awareness assumed a strategic role in Sally Helgesen's story of leadership. Through self-awareness, Sally was able to establish her abilities and weaknesses. This offered her a chance of capitalizing on her strengths while checking on her failures. In essence, Sally gained confidence with herself through self-awareness. The author of the story highlights that Sally initially doubted her ability in becoming an authentic leader. However, this changed with time, as she eventually gains the confidence with her potential to take up the challenging role of leadership (Northouse, 2013).
Free Essay About English Learning
Good example of essay on increasing childrens consumption of fruits and vegetables, management theory and practice essays examples, example of employee performance essay, introduction.
Employee performance plays a great role in the realization of the organization's output. An organization performance would be higher if all measures that are required to be put by the human resource are in order.
Essay On Teaching English Language
Personal responsibility and college success essay, motivation of workers essay.
Rational goal model is a guide to decision making in an organization whereby organizations hereby managers set goals that are reasonably achievable. Goals that are no achievable can demoralize the workers when they realize that the goals are not within their ability. In this regard, organizations set reasonable goals that can be achieved using the available organizational resources. However, the goals should not be so low such that the employees are not challenged by the goals. The performance in the achievement of goals is evaluated by comparing what has been achieved so far and the set targets (Belasen, 92).
Leadership Styles Essay
Leadership styles, sample essay on sociological imagination, example of essay on motivational theories, good pay for performance theory essay example, the link between culture and motivation with established theories explain essays example, example of theory x essay, free essay about understanding free software developers: findings from the floss study, free essay on motivation, internal management, slave songs and slave narratives essay sample, question #1, good example of essay on organizational behaviour, free essay about performance appraisal, education-critique essay example, example of essay on competition and happiness, internal management essay samples, internal management, free motivation technique essay sample, example of essay on courts decision regarding preclusion of the dam, the perfect organization essays example, sample essay on motivation scenario, employees motivation in the organization essay examples.
The key tactics and skills for managers, supervisors and entity owners to have are motivating employees in an organization. A manager has to put in mind the individual uniqueness among employees and discover that not all satisfaction techniques can work for everyone in an organization set up. As a result of this, managers should discover every employee's motivation aspect. This paper presents valuable approaches that managers use to motivate their employees.
Free Essay On Analyzing The Principle Agent Problem
Free hrd425 essay sample, theoretical framework of philosophy essay examples, instructional leader, good example of essay on good character, essay on motivation, example of foundations of hrd essay, free consumer behavior essay example, free classroom management, engagement, & motivation essay sample, sample essay on hypothesis test #1: looking at intrinsic satisfaction by gender.
This paper contains t-test analysis for intrinsic motivation by gender and extrinsic motivation by position based on AIU survey data. In all the two cases, null hypothesis failed to be rejected.
Hypothesis refers to a speculative explanation or answer to research problem or question (Lourens & Bedeker, 2007). The process of statistically choosing competing hypotheses is referred to as hypothesis testing (Kruglanski & Higgins, 2003). Some of the statistical methods of testing hypothesis included t-test and z-test.
Null hypotheses There is no significant difference between intrinsic motivation means of males and females Ho: µmale -µfemale = 0
Overjustification Effect Essay Samples
Sample essay on organizational management, reviewing a study of motivation behind environmental behaviors essay, total rewards essays examples, excellent education essay sample, teaching statement, free motivation problem at work essay example, example of essay on answers, personal philosophy, good essay about human resource management, human resource management.
Password recovery email has been sent to [email protected]
Use your new password to log in
You are not register!
By clicking Register, you agree to our Terms of Service and that you have read our Privacy Policy .
Now you can download documents directly to your device!
Check your email! An email with your password has already been sent to you! Now you can download documents directly to your device.
or Use the QR code to Save this Paper to Your Phone
The sample is NOT original!
Short on a deadline?
Don't waste time. Get help with 11% off using code - GETWOWED
No, thanks! I'm fine with missing my deadline
How to Stay Motivated in College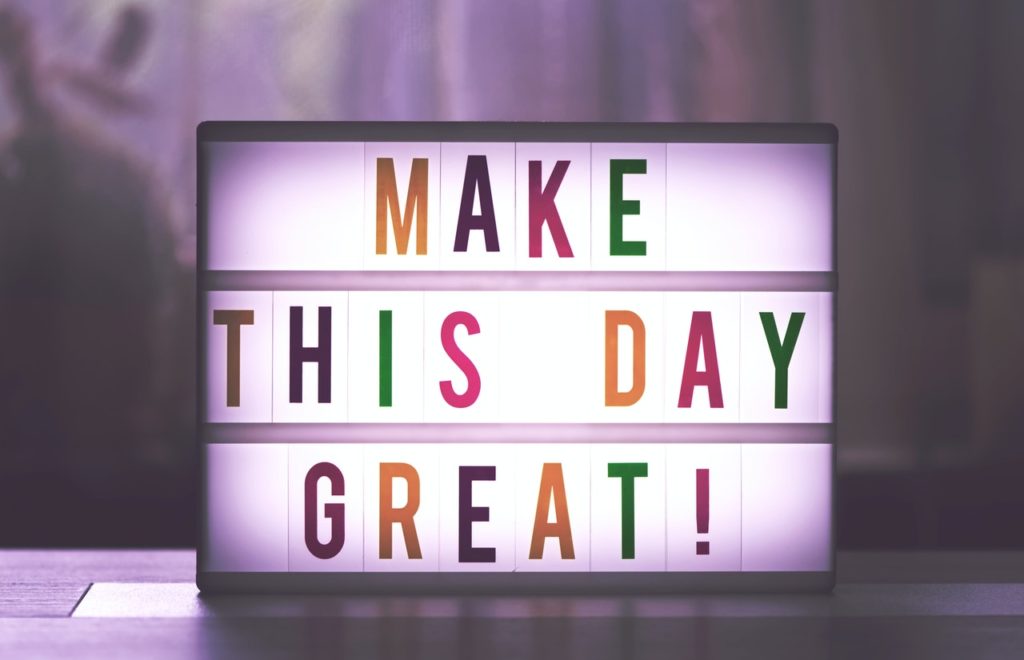 Motivation is the key element of productivity and the best helper in achieving your goals. Being a student means working hard and setting your priorities while also trying to make yourself work on assignments that are not always that interesting. But how can one find the motivation and how to bring it back if you faced burnout? Here are a few tips for you on how you can stay motivated while studying in college.
Understand Yourself
It's completely normal to feel overwhelmed and frustrated sometimes. College is a challenging period in everyone's life, and it requires lots of energy and effort. Many students face burnout while studying in college, and some fight depression over the course of their college years.
You always should remember that feeling down sometimes is a part of our lives. There can be no development without these tough moments because they make you grow. If you are feeling like college is just too much and it gives you hard times, just give yourself some time to cope with stress. We all go through such moments, and we all make decisions that help us move on and avoid running away from the challenges.
Many students prefer taking a break when they feel exhausted and drained. Sometimes a gap year is the best decision – to give yourself a little break to reload your system and have some time to understand what you really need. However, you should know that taking a gap year might totally change your perception of college, and you might not want to come back.
So, make sure you listen to yourself and know what is best for you.
Start Slowly
Whenever you have a big task to complete, the best way to do it is to break it into smaller steps. This is the same approach you need to take in order to boost your motivation and self-belief. In other words, you need to take small steps in order to make progress and reach your goals.
The hardest thing about any task is to get started. When you set smaller goals, create a vivid plan, it becomes much easier to move on. Start with things that you don't necessarily consider as part of your bigger plan. Like, for example, cleaning and organizing your study space. It might not have that obvious connection to the bigger goal – finishing college, but it will make a difference. You will definitely feel that you have made a contribution to your present and future. Even if it is that small, it still counts.
So, what you need to do is to create a habit of doing some little tasks now and then that help you improve your everyday life and your study routine. Once you start, you can see the difference that helps you understand that your effort put you out of stagnation. Completing such small tasks is better than doing nothing at all.
Stop Comparing Yourself
It's easy to feel down when you look around you and notice people that are more successful than you are. Comparing yourself with others is now more harmful yet common than ever. It happens because of the development of social media that allows us to look at someone else's lifestyle and achievements. Think of it – we start our day scrolling through Instagram while having breakfast and looking at pictures of happy couples, successful businessmen, travelers, etc. We don't see the whole picture of their life, only the bright side that they are showing to us, but we still make our conclusions about our imperfections and fails.
So, this constant comparison follows us everywhere we go, including college. We see these perfect students with high grades and think that their skills are more polished and their minds are sharper . However, it's not always true. 
We are all different, and if studying gives you pain, it's not because you are in some way worse than someone. It might be because you don't know what kind of learner you are, what your true passion in life is, or just because you haven't found the type of learning routine that works for you. 
Don't compare yourself with others because you are not in their shoes. Compare yourself at the moment with yourself a month or a year ago. Notice yourself growing, learning new, and maturing. This is the right way to develop instead of just being jealous of someone's achievements.
Celebrate All of Your Victories
Motivation often comes from success as it gives you energy and self-belief. You know that you are worthy when you finish something that you planned. It's obvious, but many of us forget to appreciate our own effort when completing tasks becomes a routine.
Celebrate all of your small and big victories, notice how much you do every day to achieve your goals, and simply keep up with your life. Don't ever underestimate your achievements even if they seem very small, like, for example, finishing another essay . It might look like an ordinary thing, but you should look at it from an angle of putting yourself together, creating something new, and putting your time and energy into it.
Change It Until You Find It
There is nothing in the world that would be an equally good fit for everyone. We all are different, and we all find motivation in different ways. If you feel that now you are struggling with productivity and interest, then you should start thinking outside of the box.
Re-evaluate your routine and your approach regularly until you find what works for you. You might try various study techniques or try something new by changing your daily schedule – you never know how it will turn out to help you with your blocks. For example, if you always schedule your classes in the morning, maybe you will find having the majority of classes in the afternoon more convenient and effective. 
In other words, you should not keep up with the same lifestyle because when we are doing something over and over again the same old way, we should not expect to get different results. Stagnation sometimes is just a product of our comfort zone that restrains us from growing and developing.
When you are trying to work on all of your tasks at the same time, it's obvious that you might feel frustrated and stressed. Time management is the key, and one of the golden rules of it is to learn how to prioritize tasks instead of being multitasking.
We all tend to procrastinate a lot when it comes to working on some dull and challenging task. However, once you set a rule of working on the most time-consuming tasks first, you will see that it's much easier to be organized and focused .
If you feel that you now are too stressed because of your studies, you need to prioritize yourself and your health. Self-care is a must if you want to live a happy life; that's why you should never forget to put yourself in the first place and take care of your health. Sleep well, eat healthy meals, and try to avoid stressing about your grades.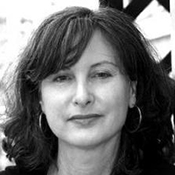 Related Articles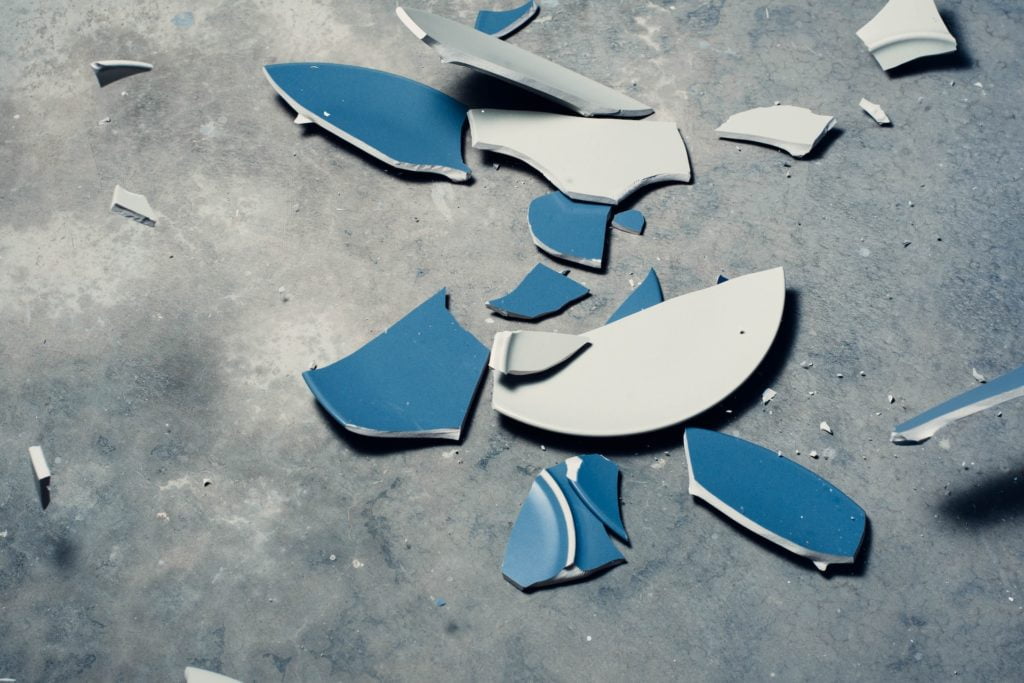 My Motivation To Pursue A College Degree
Show More My Motivation: What motivates me the most to pursue a college degree is that I will be the first person in my family to receive one. My grandmother is the backbone behind this motivation because she was always making sure that academics came first in my life. There was rarely a day that I would come home and she would not ask me questions about my homework, asking what I learned in school, or even looked over my homework. As I got older, she made sure I was a part of a college prep program called AVID from 6th-12th grade and that definitely made a difference for me. It helped me understand the importance of continuing your education and how beneficial it can be to succeeding in life. My Purpose: My main purpose in seeking a college degree is the desire to learn more and to better myself to be more successful in life. I know that there is always an opportunity for learning and developing in life even if someone does not have a college degree, however having a degree broadens the opportunities. I have noticed this to be true especially with jobs. Many times now, jobs will post ads asking about college experiences and even sometimes one of the minimum requirements is to have an associates or bachelors degree. It shows how much of a benefit …show more content… Although it has been a little over a year, I am very eager to get the ball rolling again. Thankfully I have my family in my corner to back me up and help me stay positive since this will once again be a very busy time in my life. I always appreciate what they have done for me and the drive that I have is because of them. I understand how online education works and how the workload can vary depending on the class, but I am very prepared for it. Just completing the assignments thus far is getting me back in the groove of things and is helping me become mentally prepared for the next four weeks of this
Related Documents
Is college worth the money essay.
A degree may cost a lot, but it gives you access to higher-paying jobs when you graduate. Most higher education programs, such as those for law, medicine, and education, won't let one start without a college degree. Many business, professional, and government jobs won't accept resumes from applicants who did not go to college, no matter how qualified they are. Without a college degree, one may be held back from advancement in one's company simply because they do not fit the education requirements for the position. . In the article "Is College worth the Money" the author Stephen Emerson states, "It should shape you values and your ambitions, as well as provide you with analytical skills sets you will need to achieve and sustain those ambitions" (119-120).…
What Is College Worth The Cost?
There has been a debate on whether College is still worth the cost. There are arguments that there are jobs that don't require degree and that wages after going down and there are opportunities that don't require college. I believe that furthering your education is more worth it in the long run because you make more money and people who finish college consider it an investment, Also a liberal arts degree is well rounded and will suit many career paths if you are unsure what you want to do. The first reason I support furthering education is people who finish college make more money. David Leonhardt wrote" Even for Cashiers, College Pays Off" and in this article he wrote "three decades ago, full-time workers with a bachelor's degree made 40…
Argumentative Essay: Is College Really Worth It?
Is College Really Worth It? Yes! some people seem to think college is not worth the money, time and effort but in this essay if you are one of those people hopefully you will change your mind after this essay Here are some facts that might just show college to be worth it, Individuals with a college degree earn an average of $22,000 more per year than those with only a high school diploma.…
Ernest T.: My Motivation For Education
My motivation for getting my education is my outlook on my future. As I think about what I want to achieve later in life as far as work and income go, I want to get a good paying job to support my family.…
Why I Want To Attend College
Being the first child in my immediate family to actually attend college, I plan on a rewarding and prosperous future with no limits. My future consist of attending Georgia Tech, and experience what college is like while receiving my bachelor's as well as master's degree in Aerospace Engineering. I will take internships at some Aerospace Engineering companies to be exposed to what to expect in my career field. I also plan on attaining my pilots license while at Georgia Tech through the YJFC to help me in my career field. After I complete my academic career and am satisfied I will apply for jobs at esteemed companies such as, Boeing, Space X, and NASA.…
Personal Statement: Coming Out Of College
Coming out of high school is one thing , but coming out of college is a whole new experience. Going to college after graduating high school is the best option for me. I want to better myself and my future. I want to be able to say I'm the first in my family to go to college. I want to be proud of myself knowing that i accomplished something big.…
Why Go To College Research Paper
Having a college degree opens many opportunities and chances to different jobs. Also, it allows you to earn bigger salaries throughout your career. Studies show that a person with a Bachelor's degree can make millions of dollars over their lifetime than someone that has only a high school diploma. For example, two people are applying for a job and one person has a high school diploma and the other has an associate's degree; the person with the associate's degree is mostly get hired over the other. Having a degree, allows you to pick out what you want to do for the rest of your life instead of going to a job that you don't like.…
Just a few more months and I graduate after 4 years of being in high school,It seems like if it was yesterday when i was in middle school about to become a freshmen in high school. It was hard getting where i am,my first and second year were fine,my third year i did a lot of mistakes,dropping out and getting in trouble but because of a lot of credits i had got the years before,i didnt have to repeat 11th grade,its a chance i couldnt let get away,i rather do well and get high school over with than being here more years. My plan right now is to graduate and get back to work,doing metal roofing for a year to learn more things and know that job more and then in year go to college. I'm interested on going to a community college since i just want to do a 2 year career,either air conditioning or something with computers.…
Why I Want To Pursue College
I am the first person in my family who hasn't made a decision in their life that does not allow them to continue their education after the age of 20. After my mom lost her job, she struggled to find a new since she did not have a college education and decided that she would go to back to school. Seeing her go through this made me realize how bad I wanted to continue my education passed high school. My family current family and future family is one of my biggest motivations to finish college.…
In high school, besides being a member of the National Honor Roll, taking Advanced Placement courses, and playing on the Varsity Girl's tennis team, I also had a love for tutoring. I started tutoring my sister, friends' siblings, and those struggling academically. As part of my community service during my undergraduate studies at UC Berkeley (UCB), I tutored at Willard Middle School because Willard students do not typically aspire to pursue a higher education. I hope I was able to instill an appreciation of science and influence them to attend college. I also enjoyed learning foreign languages.…
Why would you want someone like me attending your college? Well that is an excellent question; let's start off with the major I am interested in taking, "Computer engineering". The reason for the quotes is simply because right now I am at a stage where I am exploring ideas, and comprehending what I actually want to do for my future. I honestly want to attend college to help guide me to the right path. Now what is it that sets me apart from the other applicants to take this major?…
Personal Statement: Obtaining A College Education
The person who motivated me to obtain a college education was my mother. My mother did not get to go to college when she was younger because her family didn't have enough money to pay for her tuition. Ever since I can remember my mother has always talked about me going to college and pursuing a career that I am happy with. She pushed me to do good in school and to keep up my grades. Since she did not get a chance to go to college my mother made sure I was on the right path to receive that opportunity.…
Why Do I Pursue My Pursuit Of College?
Throughout my life, I have prevailed over several medical obstacles in order to continue my educational pursuit. The sharp contrast between going to a tradition school surround by peers and faculty, versus having to acclimate to an unfamiliar homeschool curriculum that consisted of learning material by my own volition, left me questioning whether or not college would be a possibility. Nevertheless, I realized the only surefire way to fail is by not trying to begin with, thus accepting defeat was not an option. Facing countless days of having the notion of "Will this even work?" and being frustrated by the lack of progress, still, the will to succeed did not fade.…
Why Am I Interested In College
From a young age, I have always been interested in economics. I have always believed that there are two universal languages in the world, economics and mathematics, and by understanding both, one can truly understand the problems and solutions of our world. When I was in 9th grade, I stumbled upon a website called Coursera, which offers online college classes to gain knowledge about a variety of topics. The course structures and content made me believe that I had hit the jackpot!…
Reflective Essay: Why Do People Attend College?
Earning a college degree seems to be the topic on everyone's mind. Many people feel that earning a college degree will get them job opportunities, more money, or even just better their personal knowledge. While college may be something that people turn to in order to gain these goals, the reasons why people actually attend college may all be different. I for one did not want to go to college at all. I was forced into a community college when I first graduated high school because my parents said that I would not get a job without a degree and they did not want me to struggle as they did and currently do without an education.…
Ready To Get Started?
Create Flashcards
Mobile apps
Facebook
Twitter
Cookie Settings What Motivates Me For College
Why i want to attend college.
I would like to attend college because I want to be successful in life, I understand it is getting harder to get a job with only a high school diploma and it is sure to get worse. My goals for the future include getting into a college with a good teaching and mathematics program, this could give me a variety of jobs and I was speaking to someone and they told me that people are looking out for women who have a degree in mathematics which will help me to obtain a good paying job.
Why I Decided To Attend College
Six years after graduating High School, I have finally decided to pursue a college education. Three, fairly common, factors played in to my decision to go back to school: learning new things, building confidence in myself and pursuing my desired career. I understand that graduating college is a difficult task, which is why I must make a plan for my success and stick to it. I must also rely on my personal strengths and my motivation to guide me through the tough times that I am sure to experience on my road to success to get my degree in Criminal Justice. I have always been a person who is eager to learn new things.
Choosing to attend college was a difficult choice, my mother is the only person in all of my family to ever attend and graduate college. My father and the rest of my family have all gone into trade work, some of them attending a trade school and some not. While all of my family does well and live a comfortable lifestyle. I have noticed through the years that my mother has always been employed even when others in my family have not and she always seems to have an easier time finding work. This is the main reasons I decided to attend college, with higher education often times comes more job security and stability. I decided to attend CU boulder specifically due to the fact that it is very close to home, as well as the fact that it is a very
What Alway Mean To Me Essay
My parent have alway said to me, never to give up on what I'm trying to accomplish or the goal that I'm trying to reach even though if it seems impossible. That they will alway support me on anything that I want to do, maybe not financially wise because they will help the best they can. My whole life things were never just handed to me, I worked for them and some people tell me that my parents should do more for me that I shouldn't have to work so hard because I'm just 17 years old that I'll have the rest of my life to work, but I think differently because it made me realize life isn't just fun and games, it helped me mature faster then most kids, it also gave me life skills that will help me out in college and life after college.
How The Morrill Act Made A Positive Change In Our Society
My motivations for going to college include many things that include stepping out into a bigger world than just my small hometown, also seeing what other opportunities may await me. Other motivations I have for going to college is to get a higher level of education to help me find a future job and hopefully a future career. Being able to expand my horizons is another motivation, by doing this it may open doors for me in
Why Am I Interested In College
I am intrigued by the bio + program since I believe I would benefit from the sciences I need for MED and in the university. Even if I have not taken any of the classes listed below. I am an outstanding student and I am also a fast learner, and a hands on learner, which I believe, would help me succeed in this program and the career I am interested in. The career I'm interested in is either a general surgeon or a pediatric surgeon because I would love to change the lives of people. This program would impact my college preparation by helping me learn good study methods. Which I believe would help me benefit from it and it would also help succeed in MED school and college. Some skills I believe would help me in this program is that I'm very organized
AVID Personal Statement
My parents grew up in families with little parental direction. Attending school, overcoming adversity, getting a job and becoming successful were up to their own making. Although my parents did not go to college, they took advantage of other opportunities to better their lives so that my siblings and I would be able to attend universities. They worked hard to get jobs even without college degrees, and then worked harder to maintain those jobs; subsequently, this furthered their positions in their workplaces. By setting an example of making the most of what life has to offer, they influenced me to seize every opportunity that crosses my path. Going to college was not an opportunity my parents could take advantage of, but it is one that I can.
Four Pillars Of The Nhs
Thanks to my parents pushing me to do my best, I have an outstanding work ethic in school and on the field. Because of this effort and work put in, I have been a captain on basketball, football, and baseball teams. Not only were my parents important factors but, so were my coaches and teachers. Coaches and teachers have pushed me to do the best I could and told me when I did things wrong, but praised me when I did them right. They helped to slowly build my character, leadership, scholarship and dedication to everything and anything that I do so that when I had to do something it was done the right way instead of halfway.
A Rhetorical Analysis Of Eric Thomas Why
Personally I would say there was a number of people who motivated me to attend college. But mainly I had a great foundation at home. Although my parents did not graduate from college yet, it was expected of me to
Why You Decide To Attend College
There was many reasons why I decide to attend college. I am extremely tired of applying for distinctive positions and being rejected for not having a degree. I'm a supervisor now over thirty employees when I see different positions opening in management or higher position. I apply on behalf of the job, gain being interviewed for my experience. Nevertheless, not having a college degree really afflicts me. As a result, I decided to attend college and further my education.
Ivory Tower Blues Reflection
Firstly, I look at the career that I wish to have in the future, and see the possible pathways to get there. Fortunately many university's in the GTA offer the program that educated you for that career. Knowing this I am motivated to apply to university. I am looking to do biomedical engineering in university, and after completing this 5 year program, I become able to apply to medical school. It is these facts I believe is the reason my parents are also motivating me to go to university. All in all, personal factors and family pressure play a role in my choice to go to
Essay On The American Dream
That there would be difficult moments where I would have to work my way up and work hard for the things that I wanted to accomplish. They always encouraged me to keep moving forward with new dreams to accomplish one after another. My parents did all this because they wanted a better future for me than the future that they had for themselves at first. I say at first because today my parents have proved to me that anything is possible. My father might not have completed school but he is exceptionally intelligent as a business agent, including being the best of the best in his own job. And my mother, what can I not say about her. She proved to me that it is never too late to accomplish your dreams by going to college and obtaining her G. E. D., and knowing her she will most likely continue to a degree. Seeing all the things that they can accomplish makes me proud to be their daughter because they bring me hope. Them having lofty standards for me, allowed me to keep working harder for my dreams and even setting high standards for myself. A 70% on my report cards or even progress reports were not permitted by my parents at all. And if they did appear, I had better be prepared for the big trouble that I was going to be in. As a child, I didn 't really understand what all the fuss was about. But then I realized, the reason why my parents insisted on me having such high grades as I do now was that they were looking
How To Shape My American Dream
"Education is the key to success" my father always said. This is a motivational quote that will always stick with me because of the impact it has made in my life. Even before my school days I watched my parents whip my siblings into shape to push them to succeed beyond expectations. My siblings worked exceptionally hard in school which paid off when they received awards and recognition. This pushed me to follow in their footsteps and lead me to do well in school and to have a driven mindset. Being a very humble person, I always had friends of different upbringings and futures. Good companions of mine who went to school and did well tend to be better off financially and emotionally. Seeing others progress always and still does makes me want to do well in every educational aspect I am in. I insist on seeing all the work I have put in and will continue to put in pay off. When I use this drive of education to complete college I wish to find the job of my
I Am A Father Who Migrated From Sierra Leone
Entering into college, I wanted to do public health, but I wanted to be a doctor to please my father and to satisfy his hunger to have a doctor in his family. My father made sure his children went to college, and if they didn't, it was clear they couldn't stay in his house anymore. My parents struggled to support all of my siblings and supply each of us with everything we needed. I never realized the struggle until I got older and understood the value of money and time. My parents never wanted my brothers and I to work while we were in school, they wanted us to focus on our grades and activities that would help us get into college. Overall, the support from my family and seeing how hard my
What Motivates Me Most For Pursue A College Degree
What motivates me most to pursue a college degree is opening new doors for career options and inspiring my daughter through my own actions to pursue lifelong learning. I have waited until this point in my life to take this first step for many reasons. I feel that I had a lot of fear of failure that kept me from pursuing this higher learning. I am in the right place mentally at this stage in my life and feel like I can fully invest in this experience and make it truly a success and representation of what I can do. I am also highly motivated by the fact that my career is truly stalled because I am not competition for someone that has equal experience and a degree. I plan to conquer that competition through this process.
Related Topics
The University of Chicago Harris School of Public Policy
Considering applying.
Get a jump start now by creating an account with our simple online tool.
Still have questions? Check out Admissions for details on requirements, deadlines, and financial aid.
Career Outcomes
Our Principles
Harris By The Numbers
The Future of Policy
Your Impact
Design & Sustainability
Keller Center Awards
Meet Our Interim Dean
Dean's Office
Harris Council
Alumni Council
Diversity & Inclusion Advisory Board
History of Harris
Legacy of Irving B. Harris
Our Commitment
Roadmap & Progress
Community & Resources
Master of Public Policy (MPP)
MS in Computational Analysis and Public Policy
MA in Public Policy with Certificate in Research Methods
Evening Master's Program (Part-time MA)
MA in Public Policy
Joint Degree Programs
Credential Programs
Civic Leadership Academy
Core Curriculum
Practical Experience
Specializations
Policy Areas
Expert Guide
Academic Calendar
University of Chicago Obama Foundation Scholars
Community Highlights
Joint Degrees
Faculty Directory
Why Public Policy?
UChicago College Graduating Class
International Students
Admissions Resources
Harris Scholars Program
Requirements & Deadlines
Connect with Our Students
Schedule a Visit
Sample a Virtual Class
Meet Our Staff
Diversity Visit Day
Scholarships & Fellowships
Loans & Work-Study
Third-Party Funding
Tuition & Expenses
Admissions Blog
Request Information
From Orientation to Graduation
Connect with Your Community
Meet the Student Engagement Office
Our Campus Community
City of Chicago
Mentor Program
Student Organizations
Career Resources
Alumni Career Support
Summer Internship Fund Program
Career Development FAQ
Meet the CDO Team
Academic Advising
Harris Writing Workshop
Academic Support Programs
Meet the Dean of Students Office
Student Emergency Resources
The Pearson Institute
Energy Policy Institute at the University of Chicago
International Innovation Corps
Center for Economic Policy
Center for Health Policy
Center for Human Potential and Public Policy (CHPPP)
Center for Impact Sciences
Center for Municipal Finance
Center for Survey Methodology
Affiliated Centers
National Partnerships
International Partnerships
Faculty Impact
Alumni Impact
In the News
Academic Conferences
Admissions Events
Alumni Events
Student Events
Special Events
Visiting Speakers
Past Events
Not Another Politics Podcast
The Inequality Podcast
Tips for Writing Your Motivational Statement and Essays
While it's one of our favorite parts of the application reading experience, we know that writing essay components can be anxiety-inducing for applicants. As you start or continue your application , we hope you find this guidance on the motivational statement and essays helpful.
Motivational Statement
All students applying to the Master of Public Policy (MPP) , MA in Public Policy (MA) , MS in Computational Analysis and Public Policy (MSCAPP) , and MA in Public Policy with Certificate in Research Methods (MACRM) programs are required to submit a 300-word motivational statement answering the questions: Why policy? Why Harris? (Or a version of these questions more specific to your program).
Some suggestions as you are thinking about your answers to these questions:
Answer the prompt. Don't worry about using precious space to introduce yourself—jump right into answering the question. 
Write first, edit later. Get your ideas onto the page—whether that means bullet points, idea webs, or a journal entry. Don't worry about crafting the perfect opener, meeting the word count, or checking grammar when you are first getting started.  
Reflect. Think about the professional, personal, or academic experience that has inspired you. 
Be specific. When answering Why Harris? , be specific to the University of Chicago and Harris. Analyze why certain programs, centers, classes, or professors made you want to apply here. 
Optional Essay Questions
Although the Motivation Statement is required, the essay questions are optional. For all optional essay questions, we aren't just interested in the "right answer," but how you are thinking about and approaching these complex questions.
Students applying to the Master of Public Policy (MPP) program may pick any of the three questions below. Completing question three will allow you to be considered for Pearson fellowships open only to MPP students.
Students applying to the MA in Public Policy (MA) , MS in Computational Analysis and Public Policy (MSCAPP) , and MA in Public Policy with Certificate in Research Methods (MACRM) programs may choose to complete optional essays 1 and
Option 1: Challenge—Describe briefly the biggest challenge you have ever faced. How did you tackle it and what did you learn? (max 300 words)
Tip: In essay one, you may write about a personal, professional, or academic challenge when answering this question. Perhaps more than the challenge itself, we are interested in how you tackled the challenge, and what you learned in the process.
Option 2: Community—Where do you see yourself getting involved in the community during your time at Harris—either at the University of Chicago or in the city of Chicago? (max 300 words)
Tip: If you are answering essay two, please make sure to speak specifically to Harris or UChicago.
Option 3: Pearson—If you would like to be considered for  The Pearson Fellowship , please answer the following: In reflecting on the complexities of past and present protracted global conflicts, please analyze what singular global conflict most puzzles you personally, and discuss why.
Tip: Please note that "global conflict" can refer to a range of conflicts (i.e. inter/intra state; those involving non-state actors, etc.) and a range of issues associated (i.e. refugee crises, religious conflict, gang violence, drug wars, domestic violence, etc.). Remember to consider: Is the conflict actually puzzling? For example, does it involve actors acting against their own best interest, or operating irrationally?​ And finally, for the purposes of this essay, you will not need to cite sources.
We hope you find these tips helpful as you move your application forward.
Upcoming Events
Harris alumni discussion - career outcomes, credential programs general webinar.
How to Apply
Why Public Policy
Financial Aid
Find a Job or Internship
Disability Resources
Room Reservations
Faculty Resources
Faculty Access
Human Resources
News and Events
Alumni Directory
Get Involved
Thenations of the world and religions thrive on hope, the notion of abetter tomorrow. It is on this principle, a mother or a father wakesup every day early in the morning and goes to find green pastures.Today, encouragement coupled with compassionate words has been thedriving force of hope and success. No path you have walked in yourlife that lacked motivational talk be it in school, in games, or evenyour daily life. Parents are always motivating us, even when we failmany times, they never lose hope that one day we will see the sensein their kind words. It is that relationship that is founded in hopethat has been transformed into our health institution andintervention centers to help people who are struggling with problemsof addiction, to discover their way back home from the lost path ofsubstance use.
Thusthe two chapters focus on the importance of motivation in the life ofsomeone struggling with addiction. I found the theme of motivationmost compelling in the two chapters, and thus I decided to discuss itin this essay. Without motivation, whether from the patient or thephysician, the path to recovery is almost impossible.
Chapter9 emphasizes the importance of brief interventions, which mainlyfocus on promoting the patient`s motivation and rallying theirresources for change. It has been noted that brief intervention isuseful when the main obstacle to change is the client's indecisionthan the lack of skills and resources (Miller, Forcehimes, &ampZweben, 2011). From the preceding statement, one can understand thatmotivation is used in a brief intervention to help people makerational or action decisions that are needed for one to start seekingthe path of healing.
Related essays:
Motivation Motivation essay
Motivation and Performance Management essay
The mediating role of meaningful work between intrinsic motivation and innovative work behaviour essay
Furthermore,motivation makes the brief intervention successful because patientswho receive it are always ready to open up to other additionaltreatment services. Studies have shown that brief interventionreduces drinking in post-partum women, and diminishes illicit druguse among patients seen in the medical clinic (Miller, Forcehimes, &ampZweben, 2011). When people seek general health care and socialservices, they are mostly hesitant to discuss their substance use.Through brief intervention, a relationship is established, whichallows these people to be open instead of being defensive. Hence, itwill be easy to help the client connect the substance abuse with theissues that make them seek medical or social health services. Thus,in chapter 9 we learn that brief intervention intends toempathetically encourage clients to take personal responsibility andfreedom choices in their lives.
Chapter10 opens in a powerful way one view that is portrayed in the firstparagraph catches my attention irrespective of the treatmentprogram, the person delivering it matters a lot (Miller, Forcehimes,&amp Zweben, 2011). This was discovered after a survey was done andit was found that some doctors had a high bounce rate of patientscompared to others, whose clients were motivated to seek treatment(Miller, Forcehimes, &amp Zweben, 2011). In this chapter, there arevarious levels of motivation for change, which a physician shouldexplore and let the client express. After finding a venue that canlead to commitment and change, the physician should help the clientmove in the same direction through motivation. The tools of thischapter are geared to be collaborative, evocative and supportive. Thephysician encourages the client's outward drive towards change, tobe driven from within. Thus, they help clients to adopt new behaviorsby linking change with the internal motivational process, includingan enhanced sense of self, and belief that change is within theirreach (Miller, Forcehimes, &amp Zweben, 2011).
Thus,the two chapters focus on the significance of motivating patientswith addiction problems as it produces positive results towardschange. al approaches enable clients to open up to talksinstead of being on the defense and thus there is high likelihood itwill translate into more treatment ventures.
Miller,&nbspW.&nbspR.,Forcehimes,&nbspA.&nbspA., &amp Zweben,&nbspA. (2011). Treatingaddiction: A guideline for professional .Ney York, NY: Guilford Press.
Home — Essay Samples — Psychology — Personality Psychology — Motivation

Essays on Motivation
Motivation and emotion psychology: understanding the connection, what motivates people to struggle for change, made-to-order essay as fast as you need it.
Each essay is customized to cater to your unique preferences
+ experts online
Finding of What Motivates You: Nick Vujicic
Motivation letter (bachelor of business administration), the main types of motivation, motivation and its various types, let us write you an essay from scratch.
450+ experts on 30 subjects ready to help
Custom essay delivered in as few as 3 hours
Pushing Beyond Limits: Finding Motivation to Succeed
My motivation to study medical/health administration, life as a student-athlete, learning styles and motivation reflection , get a personalized essay in under 3 hours.
Expert-written essays crafted with your exact needs in mind
My Motivation to Undergo a Masters Program in Business, Entrepreneurship, and Technology
My letter of motivation: electrical and electronics engineering, assessment of my motivation and values, overview of the motivational theories for business, autonomy, mastery, and purpose: motivation, applying work motivation theories to business situations, drive-reduction theory and motivation, the impact of motivation and affect on judgement, my motivation to study biomedical engineering in the netherlands, research of the theories of motivation: expectancy theory and the equity theory, understanding of my personal motivation, the motivation letter for you, herzberg two-factor theory of motivation, motivation in different aspects of our lives, the importance of motivation in human resource management, my motivation to get a bachelor degree in nursing, my potential and motivation to excel in the field of medicine, my motivational letter: mechanical engineering, motivation letter for computer science scholarship, effective management and motivation of employees.
Motivation is what explains why people or animals initiate, continue or terminate a certain behavior at a particular time. Motivational states are commonly understood as forces acting within the agent that create a disposition to engage in goal-directed behavior.
There are four main tyoes of motivation: Intrinsic, extrinsic, unconscious, and conscious.
Theories articulating the content of motivation: Maslow's hierarchy of needs, Herzberg's two-factor theory, Alderfer's ERG theory, Self-Determination Theory, Drive theory.
Relevant topics
Growth Mindset
Procrastination
By clicking "Check Writers' Offers", you agree to our terms of service and privacy policy . We'll occasionally send you promo and account related email
No need to pay just yet!
Bibliography
We use cookies to personalyze your web-site experience. By continuing we'll assume you board with our cookie policy .
Instructions Followed To The Letter
Deadlines Met At Every Stage
Unique And Plagiarism Free