15+ Examples of Descriptive Essays About a Person
Examples of Descriptive Essays About a Person – Descriptive essay is one type of essay that aims to describe a specific object (animal, person, or other thing) specifically. This text type has a slight difference with report text written based on common terms.
The following essays are some examples of descriptive essays about a person, family members, and famous people.
Table of Contents
Essay 1: My Best Friend Laura
Laura J. Bernal, whose nickname is Laura, is my best friend from my childhood. She has a small body and is quite slim. She has oval face with bright brown eyes and thin lips. Laura J. Bernal has long brown straight hair, but she usually makes her hair with horse ponytails. She looks very beautiful, especially when she smiles. She is always cheerful and looks in a good mood. She is a very positive person. We have almost the same hobby of singing. Sometimes our opinions are the same. She is always energetic and brings positive energy for everyone around her. She is like a part of my family. I trust her just as I trust members of my family. She is a very honest type of friend. She always speaks as she is even though it's bad. Laura always says what she thinks. We are very close to each other. She can even know whether I lie to her or not. I'm very lucky to have a friend like her.
Essay 2: Larry Page
Lawrence "Larry" Page is one of the most influential people in the world. Page is an American computer scientist; he is also an Internet entrepreneur. He was a co-founder of Google with his friend, Sergey Brin, in 1998. Now, he plays a role as a chief executive officer (CEO) of Alphabets, Google's parent company. Larry Page was born on 26 th March 1973 in Michigan. By 2019, his age is 46 years old. His hair is dark brown while his skin is fair. About his family, a research scientist named Lucinda Southworth is his wife. Now, he is a father of two children.In November 2016, he becomes the 12th richest person. Larry's last education background is a Ph.D. from Stanford University. Here, he met Sergey Brin. Then, they incorporated Google in order to make world's information easy to access. This company makes him to be one of the successful people in the world.
Essay 3: My Father
My father's name is David P. Kent. He is a hardworking man. He works as a government employee. His body is tall, like my youngest brother. His hair is black and straight, same as mine. He has brown complexion because he likes working under the Sun. I love talking to my father. He is a wise man who always gives me great advices. We learn about being a hard-worker from him. We love him very much. He is a great father for us.
Essay 4: Bill Gates
William Henry "Bill" Gates III is one of the richest & influential people. In 1975 together with his friend, Paul Allen, he co-founded Microsoft which became the world's largest PC software company. That is why his name exists in the list of world's wealthiest people by Forbes. Bill Gates or Trey as his nickname was born on 28 th October 1955 in Seattle, Washington, USA. By 2019, he is 64 years old. His hair as well as eye color is same, light brown. Bill Gates' weight is 64 kg with 5′ 9″ height. With his wife named Melinda Gates, they have three children. Besides being the best-known entrepreneur, Bill Gates is also known as a philanthropist. In 2000, he & his wife created Bill & Melinda Gates Foundation. It was identified as the world's wealthiest charitable foundation in 2013. Through this foundation, Bill Gates donates large amounts of money to many charitable organizations and scientific research programs.
Essay 5: My Mother
This one is about my mother. Her name is Margaret N. Craft. She has brown complexion and blonde hair. Her height is as same as mine, 5′ 11″. My mother is a tailor. She sews some clothes for women such as shirt, jeans, and skirt. I learn many things about sewing from her. She is a great teacher for me. Every morning, she wakes up earlier than other members in my family. She prepares breakfast for us. She is a tough and patient mother. We love her very much.
Essay 6: Mark Zuckerberg
Mark Elliot Zuckerberg is an American computer programmer & internet entrepreneur. He is a co-founder of Facebook, a famous social media. His name was in the list of 100 wealthiest and most influential people since 2010 by Time Magazine. About his physical appearance, Mark's body is 170 centimeters tall with 76 kg weight. His hair color is red while his eyes are blue. Mark Zuckerberg was born on 14 th May 1984 in New York, USA. Therefore, he is 35 years old by 2019. Mark Zuckerberg has married to Priscilla Chan; they have one daughter named Maxima Chan Zuckerberg.
Essay 7: My Sister
My sister is four years older than me. Her name is Jennifer P. Todd. I usually call her Jennifer. She has the same hair like my mother, black and quite curly. My sister, mother and I have almost the same body tall. Her height is about 5′ 1″. Just like our father, she is a government employee. She wears glasses for helping her see clearly. She occasionally wears contact lenses. We fought a lot when we were kids. She is a kind sister though and I love her so much.
Essay 8: J. K. Rowling
J. K. Rowling is a British novelist who writes phenomenal fantasy book series of Harry Potter. The books have got worldwide attention. They have become the best selling book series in history. They were sold more than 400 million copies. Joanne Rowling was born on 31 th July 1965 in Yate, Gloucestershire, England. So, she is 54 years old by 2019. About her physical appearance, her height is 5′ 5″, while her weight is 54 kg. She has blonde hair & blue eyes. She's married two times; she's got three children. JK. Rowling is a terrific & successful novelist that becomes the richest woman in England. In fact, once she had become unemployed with a destitute life. By writing Harry Potter books which are loaded with spectacular high imagination, she turns to be very famous and wealthy.
Essay 9: My Brother
My brother's name is Charles O. Joy. I call him Charles. He is the youngest child in my family. He is five years younger than me. I can say that he has fair skin, round brown eyes and small lips. His hair is black and short like our father. He was graduated from English Education Department in University of Pennsylvania a year ago. He loves music very much. He is very good at playing a guitar. Together with his friends, he plays music and creates songs. I believe that he will be a successful artist in the future.
Essay 10: Oprah Winfrey
Oprah Gail Winfrey is a great talk show host from America. Her well-known talk show The Oprah Winfrey Show was the highest-rated television program from 1986 to 2011. Because of this phenomenal talk show, she dubbed as the "Queen of All Media". She has also been ranked the richest African-American and greatest black philanthropist in American history. Oprah was born on January 29, 1954 in Mississippi, United States. By 2019, her age is 64 years old. She has 5′ 7″ tall while her weight is 77 kg. During her career, she successfully lost her weight. But then, she gained much weight again. She has brown eyes & black hair. Oprah Winfrey was born into poverty in rural Mississippi. She was molested by her cousin, uncle, as well as a family friend when she was nine years old. At 14, she became pregnant but her son was born prematurely and died shortly after birth. Then, she moved to her father's house and landed a job in radio. Her consistent efforts led her into the successful African-American.
Essay 11: Johnny Depp
Johnny Depp was born on June 9, 1963 in Owensboro, Kentucky, U.S. He is now 54 years old. He started his career on movie in 1984. His first movie is A nightmare on Elm Street and his last movie is Untitled Fantastic Beast Sequel that would be released in 2018. A long his life, he had been an actor in 48 movies. It means that he had been playing more than 40 characters during his life. Thus, seeing his achievement, he is proper to be the winner of the Golden Globe Award and Screen Actors Guild Award for the best actor. Before he became a famous actor, Depp was a musician. The first genre he played was rock music. He is good in playing guitar and writing songs. A long his life, he wrote so many songs for bands, solo vocalist or for movie such as Sweeney Todd.
Essay 12: My Grandmother
I have a grandmother, her name is Mary M. Lewis. I usually called her Granny Mary. Her hair isn't gray like other grandmothers, but blonde. Her body is quite short, about 5′ 1″. She has brown and bit wrinkly skin. Granny Mary lives in a house with my uncle and aunt. I visit her twice a week. I think she is not that old, because she is 70 years old. However, she still looks fit and strong. She usually goes to the backyard to help my uncle. Sometimes, I go to the backyard with my brother as well and help her pick flowers. We love our grandmother so much.
Essay 13: Taylor Swift
Taylor Alison Swift is an American singer & song writer. She is known for narrative songs about her personal life. Her songs are very popular, namely Shake It Off, Blank Space, Bad Blood. Taylor Swift has appeared as one of the most influential and powerful women by Forbes as well as Time Magazines. By 2019, Taylor Swift's age is 30 years old. She was born on December 13, 1989 in Reading, Pennsylvania, United States. This beautiful girl has 5′ 10″ tall & weighs 54 kg. Her hair is blonde while her eye color is blue. Her lips are usually red as she likes red color very much. Taylor Swift is a famous wealthy woman but her life was not always so sweet. She suffered bullying in Junior High School. She said that she got dumped by a group of popular girls in the school. They thought that she was weird because she liked country music. This changed after she moved to Nashville; she becomes a successful singer.
Essay 14: My Grandfather
This one is about my grandfather, my father's dad. His name is Wayne D. Smith. I usually called him "Gran Wayne". He lived in a house with my uncles and aunties. He has 10 children, including my father. That's why we have a very big family. Gran Wayne used to jog every morning. When I was just a kid, I loved to wake up early and went to jog with him. After arriving in one small shop, he bought us a milk and an ice cream. We were so happy at that time. We love our grandfather so much.
Essay 15: A Stranger at Every Morning
I see that mysterious person at every morning walking in front of my home in this last two weeks. I never see him before. Perhaps he is a new comer in this village. He always walks slowly with his two big Doberman dogs as he seems like having a total control of his dogs. He is big and tall man with a long hair and full body tattoo on his skin. I think anybody will be afraid of him. He always uses single shirt and shorts and also black sports shoes when he is walking around with his dog. Usually, he is passing in front of my home around 6 in the morning. He always using headset and put his iPhone or something like MP3 players in his pocket shorts.
Essay 16: Vincent van Gogh
Vincent Van Gogh was a Dutch painter that was classified as a post-impressionist painter. He was born on March 30, 1853 in Zundert, Netherlands and died on 29 July in Auvers-sur-Oise, France. At his life time, he was stated as a stupid person who tried and failed to learn painting. Not only that, he was totally poor and suffered. At first, he failed in love and thus made him suffered in life. He failed to be anything like normal people. His failure in love broke his mental and confidence. Before he became a painter, or let say liked painting, he was a protestant missionary in Southern Belgium. His duty was in the coal mine and there he saw the truth about suffering and the truth about his own God. Seeing human suffer he also wanted to experience the same in the name of humanity. He lost his faith and started to paint. Traveling from one place to another, Van Gogh lived in poverty. His life was spent to paint even people said that his art work was a bad art. He also suffered from psychotic and delusion. At the last time of his life, he was at the mental hospital, Auvers-sur-Oise, France. He was depressed and finally shot himself and died two days after that. After his death and the popularity of the discourse on madness, especially the knowledge of the psychotic, his painting became popular and categorized as a high art of post-impressionist painting. Unfortunately, Van Gogh never knew that the prices of his painting are now billions.
These are the 15+ examples of descriptive essays about a person. If you're looking for descriptive essay ideas about family members, friends, or famous people (such as CEO, writers, or celebrity), then you were coming to the right place.
We hope this helps and thanks for reading!
Share this:
Click to share on Twitter (Opens in new window)
Click to share on Facebook (Opens in new window)
Click to share on Tumblr (Opens in new window)
Click to share on Pinterest (Opens in new window)
Click to share on WhatsApp (Opens in new window)
One thought on " 15+ Examples of Descriptive Essays About a Person "
i want to describe me.
Leave a Reply Cancel reply
Your email address will not be published. Required fields are marked *
Notify me of follow-up comments by email.
Notify me of new posts by email.
Describing a Person's Personality: Examples and Tips
By: Author Paul Jenkins
Posted on October 6, 2023
Categories Creativity , Creative Writing , Self Improvement , Writing
Describing someone's personality is an art that requires careful observation and attention to detail. Whether you are trying to describe your friend, a colleague, or a character in a story, understanding their personality traits is crucial to creating a vivid and engaging description.
In this article, we will explore different ways to describe a person's personality, including positive and negative traits, using senses to describe personality, and the role of behavior in shaping personality.
To begin, it's important to understand what personality is and how it influences a person's behavior and actions. Personality is a set of traits, characteristics, and patterns of thought and behavior that define an individual's unique identity.
Positive personality traits include kindness, honesty, creativity, and empathy, while negative traits include arrogance, selfishness, dishonesty, and impulsiveness. By understanding these traits, you can create a more nuanced and accurate description of a person's personality.
One effective way to describe a person's personality is by using the senses. By paying attention to how a person looks, sounds, smells, and feels, you can create a more vivid and engaging description that captures their essence.
Additionally, understanding how a person's behavior and actions reflect their personality can provide valuable insights into their character and motivations. By exploring these different aspects of personality, you can create a more nuanced and compelling description that brings your subject to life.
Key Takeaways
Understanding the different aspects of personality is crucial to creating an accurate and engaging description.
Using senses to describe personality can provide valuable insights into a person's character and identity.
By exploring the role of behavior in shaping personality, you can create a more nuanced and compelling description that captures the essence of your subject.
Understanding Personality
Understanding a person's personality is crucial in building strong relationships and creating a positive environment.
Personality refers to the unique patterns of thoughts, feelings, and behaviors that distinguish one person from another. It is a product of both biology and environment and remains relatively consistent throughout life.
When describing a person's personality, it is essential to consider their personality traits. Personality traits are enduring patterns of thought, feeling, and behavior that make up a person's individuality.
The Big Five Personality Traits, also known as OCEAN, are widely accepted as a comprehensive model for describing personality. These include openness, conscientiousness, extroversion, agreeableness, and neuroticism.
Personality types are another way to understand a person's personality.
Type A personalities are typically competitive, ambitious, and impatient, while Type B personalities are more relaxed, easy-going, and laid back. Type C personalities are introverted, detail-oriented, and analytical, while Type D personalities are anxious, negative, and socially inhibited.
Personality assessment tools are available to help individuals better understand their personality traits and types. These tools can be helpful in identifying strengths and weaknesses and providing insight into how to improve communication and relationships.
In conclusion, understanding personality is crucial in building strong relationships and creating a positive environment. By considering personality traits, types, and assessment tools, you can gain a better understanding of yourself and others.
Positive Personality Traits
When describing someone's personality, positive traits are often the first to come to mind. These traits can make someone a joy to be around and are highly valued in personal and professional relationships.
Here are some positive personality traits to look for in others:
Good : A person who is good is kind, caring, and considerate. They have a positive outlook on life and are always willing to lend a helping hand.
Generous : Generosity is a trait that involves giving freely of one's time, resources, and energy. A generous person is always looking for ways to help others and make a positive impact in the world.
Kind : Kindness is a trait that involves treating others with compassion and empathy. A kind person is always looking for ways to make others feel appreciated and valued.
Friendly : A friendly person is outgoing and approachable. They enjoy meeting new people and making connections with others.
Pleasant : A pleasant person is easy to be around. They have a warm and welcoming personality that puts others at ease.
Polite : Politeness involves showing respect and consideration for others. A polite person is always mindful of their manners and strives to make others feel comfortable.
Honest : Honesty is a trait that involves telling the truth and being transparent. An honest person is trustworthy and dependable.
Thoughtful : Thoughtfulness involves considering the needs and feelings of others. A thoughtful person is always looking for ways to make others feel appreciated and valued.
Reliable : Reliability is a trait that involves being dependable and trustworthy. A reliable person follows through on their commitments and can be counted on to get things done.
Courageous : Courage involves taking risks and standing up for what is right. A courageous person is willing to face challenges and overcome obstacles to achieve their goals.
Happy : Happiness is a trait that involves having a positive outlook on life. A happy person is optimistic and enjoys spreading positivity to others.
Smart : Intelligence is a trait that involves having a sharp mind and the ability to learn quickly. A smart person is knowledgeable and enjoys learning new things.
Wise : Wisdom is a trait that involves having a deep understanding of life and the world around us. A wise person is thoughtful and reflective.
Confident : Confidence involves having a strong belief in oneself and one's abilities. A confident person is self-assured and capable.
Compassionate : Compassion involves having empathy and concern for others. A compassionate person is always looking for ways to help others and make a positive impact in the world.
Sympathetic : Sympathy involves feeling sorry for others and understanding their pain. A sympathetic person is empathetic and can relate to the struggles of others.
Sensible : Sensibility involves having good judgment and making wise decisions. A sensible person is practical and level-headed.
Brave : Bravery involves facing challenges and overcoming fear. A brave person is willing to take risks and stand up for what is right.
Cheerful : Cheerfulness involves having a positive and upbeat attitude. A cheerful person is always looking for ways to spread joy and happiness to others.
Empathetic : Empathy involves understanding and sharing the feelings of others. An empathetic person is compassionate and caring.
Charismatic : Charisma involves having a magnetic personality that draws others in. A charismatic person is charming and likable.
Authentic : Authenticity involves being true to oneself and one's values. An authentic person is genuine and sincere.
Proactive : Proactivity involves taking initiative and being proactive in achieving one's goals. A proactive person is always looking for ways to improve themselves and their situation.
Sincere : Sincerity involves being genuine and honest in one's interactions with others. A sincere person is trustworthy and dependable.
These positive personality traits can make someone a joy to be around and are highly valued in personal and professional relationships.
Negative Personality Traits
Just like positive personality traits, negative personality traits can also be used to describe individuals. Negative personality traits are qualities that are generally not desirable and can affect how people perceive you. Here are some common negative personality traits that you should be aware of:
Mean and Cruel
Being mean and cruel to others is a negative personality trait that can make people avoid you. If you are constantly belittling others, making fun of them, or being sarcastic, you may be perceived as mean or cruel.
Dishonesty is another negative personality trait that can affect how people perceive you. If you are known for lying, cheating, or stealing, people may not trust you or want to be around you.
Selfishness is a negative personality trait that can make people see you as someone who only cares about themselves. If you are always putting your needs before others, people may not want to be friends with you or work with you.
Being rude to others is another negative personality trait that can make people avoid you. If you are constantly interrupting others, talking over them, or being dismissive, people may see you as rude.
Being nasty to others is a negative personality trait that can make people avoid you. If you are constantly insulting others, being aggressive, or using foul language, people may see you as nasty.
Being too serious all the time is a negative personality trait that can make people feel uncomfortable around you. If you are always serious and never seem to have fun, people may see you as uptight and unapproachable.
Being overly aggressive is a negative personality trait that can make people feel intimidated by you. If you are always getting into arguments, picking fights, or being confrontational, people may see you as aggressive.
Being too neutral or indifferent can also be a negative personality trait. If you never express your opinion or seem uninterested in what others have to say, people may see you as boring or disengaged.
Being overly nervous or anxious is a negative personality trait that can make people feel uncomfortable around you. If you are always fidgeting, sweating, or seem nervous, people may see you as high-strung or unreliable.
Being perceived as stupid is a negative personality trait that can affect how people perceive you. If you are constantly making mistakes, saying the wrong thing, or not understanding things, people may see you as unintelligent.
Dreary and Tedious
Being dreary and tedious is a negative personality trait that can make people avoid you. If you are always complaining, being negative, or talking about dull topics, people may see you as boring and uninteresting.
Being gloomy all the time is a negative personality trait that can make people feel uncomfortable around you. If you are always sad, depressed, or negative, people may see you as someone who brings down the mood.
Controlling
Being too controlling is a negative personality trait that can make people feel uncomfortable around you. If you are always trying to control the situation, micromanage others, or not allowing others to have a say, people may see you as controlling and overbearing.
Remember, negative personality traits can affect how people perceive you and can impact your relationships and career. It's important to be aware of these traits and work on improving them if you want to be seen as a positive and likeable person.
Describing Personality Using Senses
When it comes to describing a person's personality, using your senses can be a helpful tool. By paying attention to how someone looks, sounds, and behaves, you can get a sense of their personality without even talking to them. Here are some ways to describe personality using your senses:
The way a person looks can tell you a lot about their personality. For example, someone who always dresses in bright colors might be outgoing and extroverted, while someone who always wears black might be more introverted or reserved. You can also look at a person's body language to get a sense of their personality. Someone who stands tall and makes eye contact might be confident and self-assured, while someone who slouches and avoids eye contact might be more insecure.
The way a person feels to be around can also give you a sense of their personality. Do they make you feel comfortable and at ease, or do they make you feel on edge? Someone who is warm and welcoming might be friendly and approachable, while someone who is cold and distant might be more reserved or introverted.
How a person treats others can also give you a sense of their personality. Someone who is always kind and considerate might be empathetic and compassionate, while someone who is rude or dismissive might be more self-centered or lacking in empathy.
The way a person speaks can also give you a sense of their personality. Someone who speaks softly and thoughtfully might be introverted or reflective, while someone who speaks loudly and confidently might be outgoing or assertive.
On the other hand, someone who speaks loudly and aggressively might be more confrontational or domineering, while someone who speaks softly and tentatively might be more submissive or lacking in confidence.
A person's sense of humor can also give you a sense of their personality. Someone who is always cracking jokes might be outgoing and lighthearted, while someone who is more serious might be more introverted or analytical.
Finally, the way a person sounds can also give you a sense of their personality. Someone with a deep, resonant voice might be more confident and authoritative, while someone with a high-pitched voice might be more nervous or excitable.
How a person touches can also give you a sense of their personality. Someone who is always hugging might be more affectionate or emotional, while someone who avoids physical contact might be more guarded or reserved.
By paying attention to these sensory cues, you can get a sense of someone's personality before even getting to know them. However, it's important to remember that these cues are just one piece of the puzzle, and that everyone is complex and multifaceted.
The Role of Behavior in Personality
Behavior plays a crucial role in defining a person's personality. It refers to the actions and reactions of an individual in response to different situations.
How a person behaves in different situations reflects their personality traits, attitudes, and approach towards life.
In a job setting, behavior is an important aspect that employers consider when hiring an employee.
A person's behavior can determine how well they work with others, how they handle pressure, and how they respond to different challenges.
Employers look for individuals who have a positive attitude, are respectful, and have good communication skills.
When describing a person's personality, behavior is one of the key factors to consider. It can be described using action words such as confident, assertive, friendly, or reserved.
Body language is also an important aspect of behavior as it can convey a lot about a person's personality. For example, a person who stands tall and maintains eye contact can be seen as confident and self-assured.
Preferences and environment can also influence a person's behavior. For example, a person who prefers a quiet and peaceful environment may behave differently in a loud and chaotic setting.
Similarly, a person's psychological state can also affect their behavior. For instance, a person who is feeling anxious may behave in a more reserved and cautious manner.
In conclusion, behavior is an important aspect of personality that can reveal a lot about a person's attitudes, approach, and ways of interacting with others. When describing a person's personality, it is important to consider their behavior in different situations and how it reflects their personality traits.
Character Traits and Personal Growth
Understanding your character traits is an essential step towards personal growth. Your character traits represent your personality, morals, ethics, and beliefs.
They are the building blocks of your personality and define who you are as a person. Identifying your character traits can help you understand your strengths and weaknesses, which can lead to personal growth.
Your strengths are the positive character traits that you possess. They are the qualities that make you stand out and excel in certain areas. Knowing your strengths can help you leverage them to achieve your goals and pursue your passions. Some examples of strengths include honesty, creativity, perseverance, and empathy.
On the other hand, your weaknesses are the negative character traits that you possess. They are the qualities that hold you back and prevent you from reaching your full potential. Identifying your weaknesses can help you work on them and turn them into strengths.
Some examples of weaknesses include procrastination, impatience, indecisiveness, and selfishness.
Personal growth is the process of improving your character traits and becoming a better version of yourself. It involves self-reflection, self-awareness, and self-improvement. Personal growth can help you overcome your weaknesses, develop your strengths, and achieve your goals.
Characterization is the process of creating a character in a story or a play. It involves identifying the character's traits, strengths, weaknesses, and motivations.
Characterization can help you understand the characters in a story and their actions.
Structure is the arrangement of elements in a story or a play. It involves the plot, the characters, the setting, and the theme. Structure can help you understand the story and its meaning.
In conclusion, understanding your character traits is crucial for personal growth. Knowing your strengths and weaknesses can help you leverage them to achieve your goals and become a better version of yourself. Personal growth involves self-reflection, self-awareness, and self-improvement. Characterization and structure can help you understand the characters in a story and the story itself. That story often includes you, in one way or another!
Examples of Describing Personality
When it comes to describing someone's personality, there are a variety of adjectives that can be used. Adjectives are words that describe or modify a noun or pronoun.
Native speakers often use adjectives to describe people's personalities, and there are many positive adjectives that can be used to describe someone in a favorable light.
For example, you might describe someone as "charismatic" if they have a magnetic personality that draws others to them. Or, you might describe someone as "compassionate" if they are kind and caring towards others.
Here are some example sentences using positive adjectives to describe someone's personality:
She is a very creative person who always comes up with innovative solutions to problems.
He is a very reliable employee who always meets his deadlines and does excellent work.
She is a very adventurous person who loves to explore new places and try new things.
When describing someone's personality, it is important to include specific details that support your description.
For example, if you describe someone as "outgoing," you might want to mention that they enjoy meeting new people and are always the life of the party. Including specific details helps to paint a more accurate picture of the person you are describing.
Narration is another effective way to describe someone's personality. By telling a story about the person, you can convey their personality traits in a more engaging way.
For example, you might tell a story about how your friend always goes out of their way to help others, demonstrating their kindness and generosity.
Brainstorming is also a helpful tool when describing someone's personality. Take some time to jot down all of the adjectives that come to mind when you think of the person you are describing. Then, use those adjectives to craft a more detailed description of their personality.
Finally, don't be afraid to revise your description as needed. As you gather more information about the person, you may discover new personality traits that you want to include in your description. By revising your description, you can create a more accurate and comprehensive picture of the person's personality.
Frequently Asked Questions
What are some words that can be used to describe a person's personality characteristics.
When describing someone's personality, you can use words such as outgoing, friendly, adventurous, creative, reliable, honest, trustworthy, and intelligent. These words can help paint a picture of someone's character and give insight into their behavior and actions.
What are some deep and meaningful words that can be used to describe a person?
If you want to go deeper and describe someone's personality more meaningfully, you can use words such as empathetic, compassionate, philosophical, introspective, intuitive, spiritual, and insightful. These words can help convey someone's inner thoughts, feelings, and motivations.
How can you effectively describe a person's personality in writing?
When describing someone's personality in writing, it's important to be specific and provide examples. Use descriptive language to paint a picture of the person's behavior, actions, and thoughts. You can also use anecdotes or stories to illustrate their personality traits.
What are some negative adjectives that can be used to describe a person's personality?
While it's important to focus on positive traits when describing someone's personality, there may be times when negative adjectives are necessary. Some negative adjectives that can be used to describe someone's personality include selfish, arrogant, rude, aggressive, pessimistic, and dishonest.
Can you provide an example of an essay that describes a person's personality?
Here is an example of an essay that describes someone's personality:
John is a kind and compassionate person who always puts others before himself. He is empathetic and always tries to understand other people's perspectives. John is also very creative and loves to express himself through art and music. He is a reliable and trustworthy friend who is always there when you need him.
What are some examples of words that can be used to describe someone's special personality traits?
Everyone has unique personality traits that make them who they are. Some examples of words that can be used to describe someone's special personality traits include adventurous, curious, persistent, resilient, adaptable, and ambitious. These words can help capture someone's individuality and what makes them stand out from others.
Descriptive Essay
Descriptive Essay About A Person

Crafting an Authentic Portrait: A Guide to Writing a Descriptive Essay About a Person
Published on: Jan 19, 2023
Last updated on: Nov 15, 2023
People also read
Descriptive Essay - A Complete Guide
Descriptive Essay Examples & Writing Tips
Top 250+ Descriptive Essay Topics & Ideas
Creating a Descriptive Essay Outline - Format & Example
Writing a Descriptive Essay About Myself - Tips and Tricks
Writing a Descriptive Essay About A Place - Guide With Examples
How to Craft the Perfect Descriptive Essay About A Person You Admire
Descriptive Essay About My Mother - A Guide to Writing
Delicious Descriptions: A Guide to Writing a Descriptive Essay About Food
Write A Descriptive Essay About Nature With This Guide
Learn Tips to Write a Descriptive Essay About Autumn - Step into the Golden Season
Share this article
Have you been assigned to write a descriptive essay about a person but don't know how to begin?
Writing a descriptive essay about someone can be an intimidating endeavor. It's hard to know where to start, what details to include, and how to capture the essence of the person in words.
This guide will provide you with the basic guidelines and tips to help you craft an effective, descriptive essay about a person. You'll get sample essays to get inspired by and easy tips to follow.
So let's dive in!
On This Page On This Page -->
Writing Tips for Descriptive Essay About a Person
Descriptive essays can be written on a range of themes. For instance you can write a descriptive essay about a place , food or even nature . It's common to write these essays about people, which paints a vivid picture of their appearance, personality, evoking a clear mental image for the reader.
Now that you've seen what a descriptive essay about a person looks like, you're ready to start crafting your own.
Here are some writing tips to help get you started:
Tips for Pre-Writing Phase
The prewriting phase is a crucial stage of the writing process, where you lay the foundation for a successful essay or document. Here are some tips for this stage:
Before you start writing, take some time to think carefully about who you want to write about and why. Is it a family member, close friend, celebrity or public figure? What do you want to say about them? Who would be the ideal reader for this essay?
Want to write a descriptive essay on other topics? Check out 100+ descriptive essay topics !
Once you've chosen the subject, take some time to brainstorm ideas. Think about their physical appearance, personality traits, hobbies, likes and dislikes, goals and dreams. Make notes of what comes to mind so that you can refer back to them during the writing process.
Describe Physical Features
Once you have your ideas in place, start by describing the person's physical features. Give a detailed description of their facial features, body type, clothing style and other elements that make up their overall appearance.
Now, move on to listing the person's character traits. Talk about how they act in different situations and what makes them unique as a person. Describe their different personality traits, how they think and how others perceive them.
Next, focus on their interests and hobbies. Talk about what they like to do for fun, how they spend their free time, or any other activities that make them unique. Here, you may also include their achievements or other important events in their lives.
Tips for Writing Phase
As you transition from the prewriting phase to the actual writing stage, these tips will help you navigate the writing process more effectively:
Now that you've brainstormed and outlined your essay, it's time to start writing. Stick to the points that you have listed in your outline or notes. Don't get too distracted with other aspects of the person that are not related to your topic.
Getting started on your essay? Check out this in-depth guide on how to create a descriptive essay outline !
When writing about a person, it's important to be as specific and concise as possible. Don't use general statements or cliches; instead, focus on giving the reader a vivid image of who this person is by using concrete examples and tangible details.
Weave stories into your essay to give it more depth and make it come alive. Instead of just saying that the person is generous, tell a story about how they donated their time to help out in a charity event. This helps the reader paint a clearer picture of who this person really is.
Once you've written the essay, it's time to draw some conclusions . What have you learned about this person from the essay? What makes them special? How would you sum up the overall portrait of this person?
Tips for Editing/Revising Phase
The editing and revising phase is where you refine and polish your work. Here are some tips to help you make your content clearer, more coherent, and error-free:
Before you submit your essay, make sure that all of the details that you have provided are accurate. Double-check any facts or dates to ensure accuracy.
Check Grammar and Clarity
Make sure to review your essay for any grammar, spelling, or punctuation mistakes. Read through it several times to check for clarity and readability. This will help make sure that your essay is as polished and professional as possible.
Getting another opinion on your essay is always a good idea. Ask an expert essay writer to read it over and give you honest feedback. They will be able to point out any mistakes or areas where the essay could use some improvement.
These are just some basic tips to help get you started with writing a descriptive essay about someone. Allow yourself to be creative and write from the heart. With some practice and patience, you'll be able to create an essay that truly captures who this person is.
Descriptive Essay About a Person Examples
A descriptive essay is an essay where you describe something in detail. A descriptive essay relies on facts and information to describe a subject as it is.
A descriptive essay about a person is often written to describe a particular person. It can be about a person you admire , an acquaintance, family member like mother , friend, or even a celebrity.
Here are some examples to give you a better idea. Download and read them for free.
Descriptive Essay About a Person PDF
Descriptive Essay About a Person Example PDF
Descriptive Essay About a Person You Admire
Descriptive Essay About a Person You Love
Descriptive Essay About a Person Who Changed My Life
Descriptive Essay About a Famous Person
Need more examples? Check out these descriptive essay examples on other topics as well!
Do you need more help writing your descriptive essay? No worries, we're here to help you out!
MyPerfectWords.com is a professional essay writing service that specializes in helping students write essays.
Our team of expert descriptive essay writers will work with you to craft a perfect essay. We also offer a range of other services, including editing and proofreading, so that your essay is as high-quality and error-free as possible.
Contact us today and let our descriptive essay writing service can help you create a winning essay.
Caleb S. (Literature, Marketing)
Caleb S. has been providing writing services for over five years and has a Masters degree from Oxford University. He is an expert in his craft and takes great pride in helping students achieve their academic goals. Caleb is a dedicated professional who always puts his clients first.
Paper Due? Why Suffer? That's our Job!
Keep reading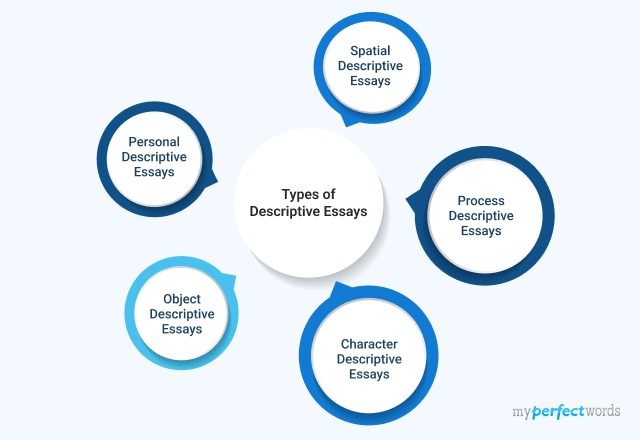 We value your privacy
We use cookies to improve your experience and give you personalized content. Do you agree to our cookie policy?
Website Data Collection
We use data collected by cookies and JavaScript libraries.
Are you sure you want to cancel?
Your preferences have not been saved.
How to Masterfully Describe Your Personality in an Essay: A Step-by-Step Guide 2023
Introduction
Step 1: self-reflection and introspection, step 2: identifying core values and beliefs, step 3: gathering evidence and examples.
Step 5: Structuring your essay effectively
Step 6: balancing self-awareness and humility, step 7: seeking feedback and editing.
Describing your personality in an essay is not simply an exercise in self-expression; it is a transformative process that allows you to artfully communicate and convey the intricate nuances of your character to the reader. By delving into the depths of your self-awareness, personal growth, and the values that serve as the compass guiding your actions and decisions, you embark on a journey of self-discovery and introspection. In this comprehensive step-by-step guide , we will navigate the intricacies of crafting a compelling personality description in your essay, providing you with the necessary tools to masterfully articulate your unique qualities, experiences, and perspectives.
At its core, the act of describing your personality in an essay is an opportunity to authentically showcase who you are. It is a platform to illuminate the multifaceted nature of your being, unveiling the layers that make you distinct and individual. Through self-reflection and introspection , you delve into the recesses of your soul, gaining a deeper understanding of your own personality traits and characteristics. This process of self-exploration allows you to unearth the strengths that define you and the weaknesses that provide opportunities for growth.
Identifying your core values and beliefs is another essential step in effectively describing your personality. By exploring your fundamental principles and ideals, you gain insight into the motivations behind your actions and the driving force behind your decisions . These values serve as the undercurrent that weaves together the fabric of your personality, giving coherence and purpose to your thoughts and behaviors. Understanding how your personality traits align with your core values enables you to articulate a more comprehensive and authentic depiction of yourself.
To breathe life into your personality description, it is crucial to gather evidence and examples that showcase your traits in action. Recall specific instances where your personality has manifested itself, and examine the behaviors, thoughts, and emotions that were present. By drawing on these concrete examples, you provide tangible proof of your personality claims, allowing the reader to envision your character in vivid detail.
However, it is not enough to simply tell the reader about your personality traits; you must show them through vivid and descriptive language. By employing sensory details and evocative storytelling, you paint a vibrant picture that engages the reader's imagination. It is through this artful depiction that your personality comes to life on the page, leaving a lasting impression.
Crafting an effective structure for your essay is also paramount to conveying your personality in a coherent and engaging manner. A well-structured essay captivates the reader from the outset with an engaging introduction that sets the tone and grabs their attention. Organizing your essay around key personality traits or themes creates a logical progression of ideas, enabling a seamless flow from one aspect of your personality to the next. This careful structuring enhances the readability and impact of your essay, allowing the reader to follow your journey of self-expression with ease.
In describing your personality, it is essential to strike a delicate balance between self-awareness and humility. While it is important to acknowledge your strengths and accomplishments, it is equally crucial to avoid sounding arrogant. Honesty about your weaknesse s and areas for growth demonstrates humility and a willingness to learn from experiences, fostering personal growth and development.
Also, seeking feedback and diligently editing your essay play a vital role in refining your personality description. Sharing your work with trusted individuals allows for constructive criticism, providing valuable insights into how effectively your personality is being portrayed. By carefully incorporating this feedback and paying attention to grammar, punctuation, and clarity, you can ensure that your essay is polished and ready to make a lasting impression . Below are the step by step guide on how to masterfully describe your personality in an essay
Before diving into writing, take the time to deeply understand your own personality traits and characteristics. Reflect on your strengths and weaknesses , considering how they have influenced your actions and interactions with others. Additionally, contemplate significant life experiences that have shaped your personality, providing valuable insights into who you are today.
Your core values and beliefs are the guiding principles that define your character. Explore what truly matters to you and the ideals that drive your decisions . By connecting your personality traits to these fundamental values, you create a more comprehensive understanding of yourself, providing a solid foundation for your essay.
To effectively describe your personality, draw upon specific instances where your traits were on display. Recall experiences that highlight your behavior, thoughts, and emotions. By utilizing concrete examples, you lend credibility to your claims about your personality, allowing the reader to envision your character in action.
Step 4: Show, don't tell
Avoid falling into the trap of generic and vague descriptions. Instead, use vivid language and sensory details to bring your personality to life. Engage the reader's imagination by painting a clear picture through storytelling. Let them experience your traits firsthand, making your essay more engaging and memorable.
Crafting a well-structured essay is crucial for conveying your personality in a coherent and engaging manner. Begin with an attention-grabbing introduction that captivates the reader's interest. Organize your essay around key personality traits or themes, ensuring a logical progression of ideas. Maintain a smooth flow between paragraphs, enhancing the overall readability of your essay.
While it's essential to highlight your strengths, be careful not to come across as arrogant. Emphasize your accomplishments and positive attributes without boasting. Simultaneously, be honest about your weaknesses and areas for growth , demonstrating humility and a willingness to learn from experiences. This balance showcases maturity and self-awareness.
Sharing your essay with trusted individuals can provide valuable perspectives and constructive criticism. Seek feedback from mentors, teachers, or friends who can offer insights into your essay's strengths and areas that need improvement. Revise and refine your essay based on this feedback, paying close attention to grammar, punctuation, and clarity.
Incorporating these steps and techniques will allow you to masterfully describe your personality in an essay, capturing the essence of who you are in a compelling and authentic manner. Whether you are writing personality essays, an essay about personalities, or an essay on personality, the introduction of your personality essay should create a strong impression. It serves as a gateway for the reader to delve into your unique characteristics and perspectives. By effectively integrating these steps and maintaining a balanced approach, you can create a personality essay introduction that sets the stage for a captivating exploration of your individuality. So, how would you describe yourself? Use these guidelines and examples to express your personality with confidence and authenticity in your essay.
Mastering the art of describing your personality in an essay allows you to authentically express yourself and connect with readers on a deeper level. By embracing self-reflection and emphasizing personal growth, you create a c ompelling narrative that showcases your unique qualities. So, embark on this journey of self-expression and let your personality shine through your writing. Embrace authenticity, as it is through effective self-expression that personal growth and understanding can flourish.
If you're looking for professional essay writing and editing services, GradeSmiths is here to help. With a team of experienced writers and editors, GradeSmiths offers reliable and high-quality assistance to students in need of essay support. Whether you need help with essay writing, editing, proofreading, or refining your content, GradeSmiths can provide the expertise you require. Their dedicated team is committed to delivering well-crafted essays that meet academic standards and showcase your unique ideas and voice. With GradeSmiths, you can trust that your essay will receive the attention and care it deserves.
RESEARCH PAPER FOR SALE
RESEARCH PAPER WRITER
RESEARCH PROPOSAL WRITING SERVICES
SCHOLARSHIP ESSAY HELP
SPEECH HELP
STATISTICS HOMEWORK HELP
TERM PAPER WRITING HELP
THESIS EDITING SERVICES
THESIS PROPOSAL WRITING SERVICE
TRIGONOMETRY HOMEWORK HELP
ADMISSION ESSAY WRITING HELP
BIOLOGY PAPER WRITING SERVICE
BOOK REPORT WRITING HELP
BUY BOOK REVIEW
BUY COURSEWORKS
BUY DISCUSSION POST
BUY TERM PAPER
CAPSTONE PROJECT WRITING SERVICE
COURSEWORK WRITING SERVICE
CRITIQUE MY ESSAY
CUSTOM RESEARCH PAPER
CUSTOMER CONDUCT
DISSERTATION EDITING SERVICE
DISSERTATION WRITERS
DO MY DISSERTATION FOR ME
DO MY POWERPOINT PRESENTATION
EDIT MY PAPER
English Research Paper Writing Service
ENGLISH RESEARCH PAPER WRITING SERVICE
ESSAY WRITING HELP
ESSAYS FOR SALE
GRADUATE PAPER WRITING SERVICE
LAW ASSIGNMENT WRITING HELP
MARKETING ASSIGNMENT WRITING HELP
NON-PLAGIARIZED ESSAYS
NURSING ASSIGNMENT HELP
PAY FOR COURSEWORK
PAY FOR ESSAYS
PAY FOR LITERATURE REVIEW
PAY FOR PAPERS
PAY FOR RESEARCH PAPERS
PERSONAL STATEMENT EDITING SERVICE
PERSONAL STATEMENT WRITER
PERSUASIVE ESSAY WRITING HELP
PERSUASIVE ESSAY WRITING SERVICES
PHD THESIS WRITING SERVICE
PROOFREAD MY PAPER
PSYCHOLOGY ESSAY WRITING SERVICES
THESIS STATEMENT HELP
WRITE MY ANNOTATED BIBLIOGRAPHY FOR ME
WRITE MY CASE STUDY
WRITE MY DISCUSSION BOARD POST
WRITE MY LAB REPORT
Link to facebook
Link to linkedin
Link to twitter
Link to youtube
Writing Tips
How to Write a Descriptive Paragraph About a Person (With Examples)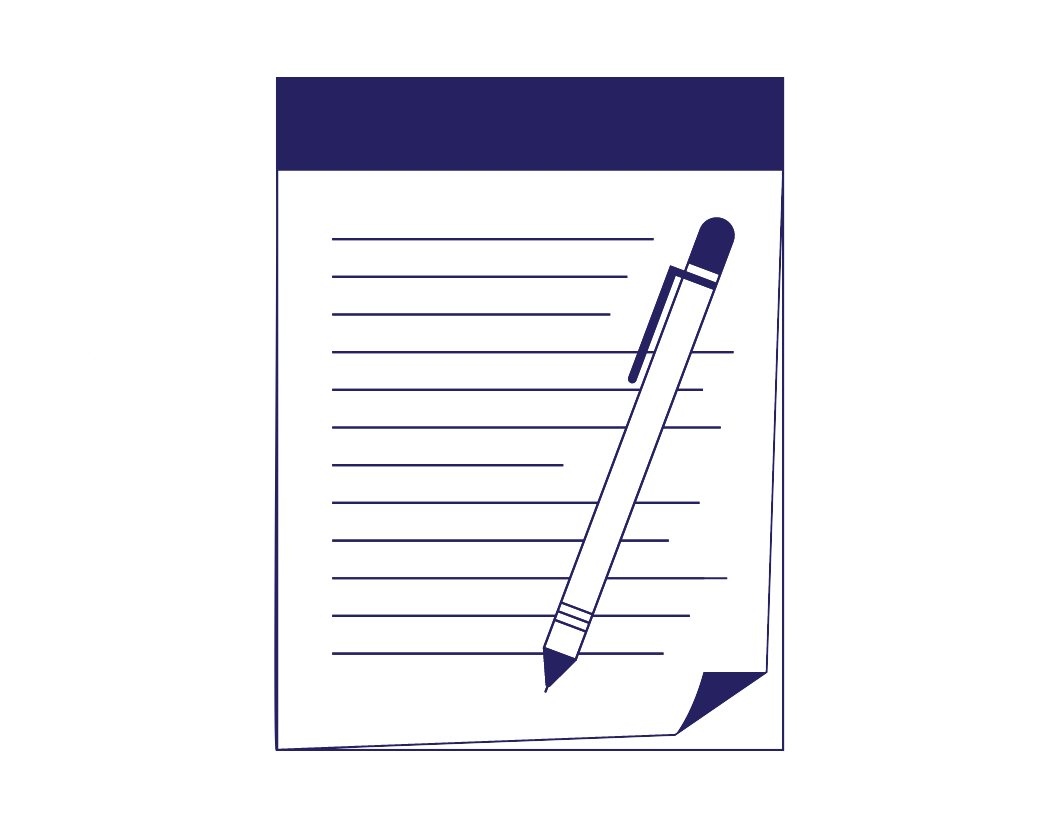 4-minute read
7th January 2023
Describing a person or character is difficult for even the most successful authors. It requires a balance of words to make sure they shine through without the language being too heavy. In this article, we'll look at how to write a descriptive paragraph about a person, share some examples, and talk about different strategies.
1. Brainstorm Your Ideas
Brainstorming is crucial to any writing process. It's the process in which you think of ideas for what you'd like to write about. In this case, you're writing a descriptive paragraph about a person. It's important to use adjectives to describe the features or characteristics you want to focus on.
One way to come up with ideas for a descriptive paragraph about a person is to go through the five senses. Use the questions below to get some ideas for what you want to highlight about your person.
Appeal to your reader's senses – smell, taste, sound, sight, and touch
Smell: How does the person smell? Do they wear perfume? Are they doing an activity that would make them have a certain smell?
Taste: Do you associate a certain food with this person? Does it make you think of a specific taste? Can you taste something due to a certain smell they have?
Sound: Do they have a unique voice or laugh? Are they doing an activity that has distinctive sounds?
Sight: What prominent features do they have? For example, think about their dressing style, their smile, or their surroundings. What do you see them doing in your mind when you see a photo of them? What memories do you have of this person? Does this person remind you of something or someone?
Touch: What textures do you see? For example, imagine their skin or clothing. How does it feel if you hug them?
2. Begin With a Short and Snappy Sentence
Like with any type of writing, you want to hook your reader so that they want to continue reading. In this case, you can use a topic sentence, if appropriate, to introduce your reader to the person. For example:
Or, if you want to be more creative, you can reel them in with a short and snappy sentence about this person. This is called a writing hook . This sentence should focus on a stand-out detail or characteristic about the person you're describing. For example:
3. Describe the Person
Now, this is the hard part. But, if you've brainstormed plenty of ideas and know which ones you want to focus on, it will be easier. Let's look at some examples to get a better idea of how to write a descriptive paragraph about a person using the prompt "describe a person you admire."
Comments: This paragraph is pretty typical of most students. It gives lots of visual details of the person and uses a simile or two (" Her eyes are like the color of honey" and "Her smile shines like the sun" ). While this strategy gets the job done, it's not very exciting to read. In fact, it can be quite boring!
Let's look at how we can rewrite this to make it more exciting.
Find this useful?
Subscribe to our newsletter and get writing tips from our editors straight to your inbox.
Comments: In this example, we focused on one defining characteristic of the person we are describing — her laugh. This strategy places more focus on the person you're describing, rather than the adjectives you use to describe them.
4. Edit and Revise
After you write your descriptive paragraph, be sure to read it over. Read it out loud. Read it in a funny voice. Doing this will help you to hear the words and identify which parts do not work or sound awkward.
5. General Tips for Descriptive Writing
● Avoid using too many descriptive words.
● Remember to show the reader, not tell.
● Appeal to the reader's five senses – smell, touch, taste, sight, and sound.
● Focus on a striking or defining characteristic.
● Use contrasting details from other people or surroundings for emphasis.
●  Use literary devices (metaphors, similes etc.) sparingly and with intention.
● Use a hook to reel your reader in.
● Use a variety of short and long sentences.
●  Practice creative writing exercises to improve your descriptive writing skills.
● Always edit and revise your writing.
If you need more help with writing a descriptive paragraph or essay , send your work to us! Our experts will proofread your first 500 words for free !
Share this article:
Post A New Comment
Get help from a language expert. Try our proofreading services for free.
3-minute read
25 Topics for an Informative Speech
Have you been asked to give an informative speech, or do you simply want to...
How to Write an Executive Summary for a Business Plan
An executive summary is the part of a business plan that gives an outline of...
How To Start a Business Plan
The trick to starting any piece of writing is to just jump in and starting...
Scientific Notation: Definition and Examples
In the world of science, numbers reign supreme. Metrics, data, and statistics are used to...
What Is a Monograph?
A monograph is a comprehensive piece of writing that provides an intensive in-depth analysis of...
Book Proofreading Services: How to Ensure Your Self-Published Book Is Error-Free
Self-publishing is becoming increasingly popular with authors, but that also means that there's increasing competition....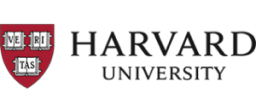 Make sure your writing is the best it can be with our expert English proofreading and editing.
Dissertation
PowerPoint Presentation
Book Report/Review
Research Proposal
Math Problems
Proofreading
Movie Review
Cover Letter Writing
Personal Statement
Nursing Paper
Argumentative Essay
Research Paper
Descriptive Essay About a Person
Table of Contents
The last type is probably the most difficult because the description of a person won't include the appearance only, but would also consider character, temperament, behavior, and so on.
If you really want to write a high-quality descriptive essay, you should be attentive, competent, and … creative.
We understand that this essay type can be a real challenge; that's why we would try to provide you with the most valuable recommendations on how to write a descriptive essay about a person.
What is the specifics of the descriptive essay about a person?
First, you should choose the person who will be the subject of this description. For example, you can write a descriptive essay about a person you love. On the other hand, we are not sure that the number of people who are interested in this article will not be awe-inspiring and your paper may be a bit boring for other people.
So, writers usually decide to create essays about an extraordinary historical personality or write a descriptive essay about a person you admire. For example, you can write an essay about Napoleon Bonaparte, Martin Luther King, Ronald Reagan, or other famous and successful people to consider their personalities more precisely.
Describe the features of the person one by one, like:
Appearance. How to start a descriptive essay about a person? Clothes make the man! So, it should be the first part of your writing. Describe facial features, height, weight, hair color, eye color, clothes, and so on.
Manners. After that, you can describe the most typical acts and behaves of this man or woman. If you decided to consider famous people, it could help to detect the name of your subject from the very beginning. For example, if you say that this man liked to smoke cigars, drink alcohol, and wear hats, it will not be a problem to assume that it is Winston Churchill.
Character traits. This part is probably the most difficult because you can describe the appearance of this person without any additional help. Just analyze photos and write your text. However, if you need to consider the most significant character traits, it's recommended to read memoirs or look for articles of experienced historians.
Emotions. You can watch videos or analyze special materials to figure out the emotional state of your subject. Don't forget to mention whether this human is choleric, phlegmatic, melancholic, or sanguine. Don't forget to mention its sense of humor as well.
Use free descriptive essay example about a person to avoid mistakes
Don't forget that you are not the first author on the Internet who has to write this article. Fortunately, there are dozens of websites, which provide descriptive essay examples about a person.
We don't recommend you to use any descriptive essay about a person you admire example as your own article because you will fail all anti-plagiarism tests. However, this sample could be a great pattern, which you can use in the future.
How to write a descriptive essay about a person: simple tips
Of course, these recommendations don't guarantee your future success in this sphere, but we strongly recommend you to use them to minimize risks and increase the quality of your paper:
For example, you can find info about the number of bottles of wine which this man consumes every day or the number of brothers and sisters of this particular subject.
"He is very tall and has big blue eyes."
Choose people, you know well. Remember! You should choose people whom you know good enough to write an article about them. On the other hand, if you decided to consider the main features of a star, you should research more information about this person before choosing the topic.
Find the balance. We are sure that it's not enough to use even several paragraphs if you really want to describe each feature of this person, but a lot of info can overload your text. So, you should find the ideal balance between informative and concise. We can recommend you to write down 3-4 the most recognizable features of this person and stay focused on them. Describe them well, and it would be significantly better than writing about nose, mouth, eyebrows, lips, arms, legs, and other parts of the body of this person.
… Final thoughts
Therefore, it's not an easy task. In most cases, it takes at least 5-6 hours to write a high-quality paper.
Luckily, you may manage to avoid a lot of problems and make this process more comfortable if you try to analyze any sample descriptive essay about a person and follow our simple recommendations.
Ain't in the mood for writing a descriptive essay about a person? Guess who is! Yeah, our writers are the best. And always available, by the way…
5 Types of Expository Essays – The 2023's Guide
Critique essay: your comprehensive guide to writing a+ critique essays.
50 Top-Notch Economics Research Topics
How to Write an Essay About My Personality
Who are you? Why are you here? What is your purpose in life? These are just a few of the existential questions that plague humans on a daily basis. As you get older, these themes will develop into much more complex questions, even prompting you to write an essay about your personality.
What are personality essays?
Importance of Personality Essays
How to get the best essay about my personality, catchy titles for personality related essays, how to start an essay about my personality, tips on writing a personality essay introduction, writing body paragraphs, how to write a conclusion for my personality essays, finalizing essay.
Making Citations
Short example of a college essay about my personality, what are personality essays.
No two people can have the same attitudes, nature, preferences, and traits. However, it is convenient to categorize people into personality types depending on the shared characteristics. When you write to describe your personality essay, you are letting the audience see you in the true light. You are explaining how you are and why you are that certain way. By giving examples from your life experience, you back up the claim you make.
WE WILL WRITE A CUSTOM ESSAY
SPECIALLY FOR YOU
FOR ONLY $11/PAGE
465 CERTIFICATED WRITERS ONLINE
A personality essay can be quite useful. Not only for the readers to understand you better but also for your own sake. You get the opportunity to reflect upon yourself and figure out what your comfort zone is and how you tackle routine and non-routine challenges. The different types can help you understand what your personality is in the true sense. You can be an introvert or an extrovert, a rational person, or somebody who is influenced heavily by emotions. There are different categories, and you can be a combination of many.
Here is a list of options you can avail for the title of your personality essays:
Everything there is to know about me
A reflection of my personality
My personality traits
What is my personality?
A glance at my personality highlights
My antisocial personality
Narcissistic personality traits
Contributors of an avoidant personality
Self-awareness: A major part of my personality
Feelings vs. Thinking
My protagonist personality
Have you set up your study desk and ready to type away? Hold on, there is another step that some people might consider optional, but you should not. Never dive straight into the writing process without proper planning. Planning here refers to making an effective outline. Here is how:
A good personality essay starts with a great outline. Not sure what to include in it? Let's find out!
If you are writing a literary piece all about yourself, you must make sure the person on the reading end is intrigued enough to go through it. Select an attention-grabbing title.
A precise yet enlightening introduction
What does this mean? Introduce yourself. While writing the first part of your personality essay, completely avoid prolonging sentences and using redundant content. Keep this crisp, light, and it should be written so that the audience understands where this essay is headed.
Gripping main body paragraphs
This section would include the central 3-4 ideas that you will be introducing in your essay. Write down the aspects that you will cover about yourself.
It again does not have to be lengthy but has to reinforce the main idea about your personality essay.
After you have written your outline, it is time to write your personality essay introduction. Remember, a fascinating introduction will leave a first good impression on the readers and will be a deciding factor for them to decide whether to move forward or skim through. How can you nail this part? Follow the tips below:
Do not exceed more than five lines when writing the introduction
Use a hook to grab attention
Give a brief description of yourself and what makes you unique
Set a light mood
What is your personality essay? A piece of writing explaining your behaviors, choices, and preferences. Body paragraphs make a major chunk of your essay. It will give the readers a deeper insight into you and your personality traits. Make sure to follow the given instructions:
Three-body paragraphs are more than enough
Introduce a new point in each paragraph
Give examples of real-life experiences to support your claim
This essay should not be very lengthy or can bore the readers
Use transition words like firstly, furthermore, likewise, similarly, to sum it up, in conclusion
It will be the last section of your essay. If you ace this part, you are bound to leave a lasting impression on others. You should want your personality essay to be memorable, and for that, practice the tips below:
Make this no longer than five sentences
Do not introduce a new idea here
Reinstate the purpose of your essay
Do not end abruptly
Are you done with the writing part? Do you feel ready to turn it in? Hold on. Why not take your essay to perfection? Add the last finishing touches to make sure your work is flawless.
Revising Essay
Do not think for a second that you can write an error-free essay in the first attempt. Not if you are a beginner and still not if you are a professional. A valuable piece of advice is to go back to the very start and read between the lines to identify structural or organizational errors.
Proofreading Essay
It is to tackle the surface errors that you might have made while writing. These include spelling errors, typos, punctuation, or grammatical mistakes. You can also take help from editing platforms like Grammarly. Another useful tip is to ask a fresh pair of eyes to review your work before submission.
If this is required, ensure that you are citing the references that you have used. Do this at the very end of your personality essay. Depending on the formatting style, please do not skip this step, leading to score reduction. It can be a little challenging for some people. If you are one of these people, consider taking professional help from essay writing services.
Looking for an ideal personality essay example? Here is one:
An open book
My Name Is Kim Ross. I believe that terms like bubbly, outgoing, funny, friendly, and lively describe me well. Why? Come by my house anytime; chances are, you will not find me there. I might be hanging out on the beach with my buddies or at a bar, enjoying a couple of drinks and dancing like there is no one watching. What makes me unique? Let's find out.
I have immense compassion for animals. I started horse riding back in grade five, and since then, I have known how much I love spending time with these majestic creatures. Thanks to my father, I have always had an interest in birds too. It is why you will find all sorts of them hanging out in my garden area. I have chickens, ducks, parrots, and doves. For the love of these animals, I have managed to start a foundation at school, which helps me raise funds for the nearest animal rescue organization. It also provides me with an opportunity to bond with different people.
When I say funny, I do not mean to brag, but you will always find my friends smiling and chuckling beside me. I have a couple of jokes up my sleeve which I bring out to play from time to time to lighten the mood. I think my laugh is funnier than the jokes I make, so maybe that cracks up the people listening.
When it comes to decision-making, I would say I am not very proud of my strategy. Well, there is no strategy, and that is the issue. I can be quite impulsive, especially when I am excited, which makes several of my decisions not ideal. Just an example, one time, I was chilling at a poolside with my friends. Keep in mind that I have never had swimming classes and I know nothing about it. I saw my friends climbing up the jump board and diving in. I thought it was pretty fun, and I recklessly followed their lead and tried to replicate them. The next thing I know, I was deep underwater, trying to float to the surface, but I kept failing at it. I passed out. When I woke up, I was on a hospital bed with my family surrounding me. I was informed that I got water in my lungs which had to be removed. I knew I could not swim, I was also aware that the pool was very deep, but just for fun, I went ahead with the stupid idea. Anyways, back to my point, I need to be a little more rational.
With all of this said, you now know a lot about me. I consider myself an open book, so I am sharing important details about my life with you without a worry in the world. I live by the rule that everybody should accept me for who I am. Otherwise, they are not someone worth keeping in your life. Maybe this is why I am content with where I am today.
Buy Pre-written Essay Examples on About the Topic.
One option is to purchase off-the-shelf essays as per your liking. There are several online websites that you can use for this. One such credible platform is EssayZoo. It is a great way to learn from the best in the field.
Use EduJungles To Write Your Essay from A Scratch.
When it comes to writing a personality essay, it is better to start from scratch and not purchase a pre-written paper. It would help if you had this essay very tailored to your traits. Hence, you are recommended to use same day essay writing service of Edu Jungles to write my essay today. Provide a very clear set of instructions for best results.
We use cookies. Read about how we use cookies and how you can control them by clicking cookie policy .
You are using an outdated browser. Please upgrade your browser or activate Google Chrome Frame to improve your experience.
How To Describe a Person in English: 154 Ways to Talk About People
How would you describe yourself?
If that seems like a difficult question to answer, it's okay!
Even native speakers sometimes find it hard to talk about themselves in English.
Whether you're describing yourself or someone else, knowing what some of these different ways are can be a big help.
Why Describe Someone?
What are the different ways to describe people, the importance of being polite, how to describe people in english: 4 ways, 1. describing someone's appearance, 2. describing someone's mannerisms, 3. describing someone's character, 4. describing someone's feelings, and one more thing....
Download: This blog post is available as a convenient and portable PDF that you can take anywhere. Click here to get a copy. (Download)
We describe people all the time. For example, you might tell your friends what your boss is like. You might tell your sister what that cute guy you saw looks like.
Even outside of everyday conversations , it's very useful to know how to describe people. Descriptions are used a lot in books, in articles and in other kinds of communication in English. Reading or hearing a description of someone can give you a better idea of what they look like or act like.
Descriptions are also useful in the business world, often crucial to conversations and presentations at work.
Let's say you want to describe a friend, a family member or a boss. You will probably use a few kinds of information.
Appearance is what someone looks like on the outside.
Mannerisms are the ways that someone acts or behaves.
Character traits are the little things that make someone who they are. In other words, they make up someone's personality.
Emotions are what someone feels at a certain time.
In this post, we'll go over useful vocabulary for describing all of these. You will see this vocabulary used a lot in conversations and online.
Some ways of describing people are polite and respectful.
Take the compliments in this video , for example. A native English speaker drives around town saying nice things to people about the way that they look!
FluentU takes authentic videos—like music videos, movie trailers, news and inspiring talks—and turns them into personalized language learning lessons.
You can try FluentU for free for 2 weeks. Click here to check out the website or download the iOS app or Android app.
Try FluentU for FREE!
Of course, other ways to describe people can be considered rude.
For example, saying someone is full-bodied  or curvy is nicer than saying that they are fat . However, if you have to think of a nicer way to say something, maybe it's better not to say it at all.
Use judgment and common sense. Think about how you would feel if you heard someone using the same words to describe you .
To describe someone's appearance, you will often use  adjectives . An adjective is a kind of word that describes a noun (a person, place or thing).
Here are some words and phrases you can use to describe a person's appearance.
Some of them are synonyms , or words that mean almost or exactly the same thing. Knowing more than one way of saying something is very helpful when describing people.
Someone's mannerisms are the way they act or speak. When you speak, do you move your arms a lot? Do you touch your hair or bite your lip? All these things are mannerisms.
Since mannerisms are usually actions , they are often described by phrases with  verbs (action words). You can add the person's name or a pronoun before it (he, she, they…). For example, "He taps his fingers." 
Here are some common mannerisms you might use to describe people.
A person's character is their personality, who they are on the inside. When you talk about someone, you might mention what they are like as a person.
Here are some ways to do that.
People's feelings are always changing. You can be happy one moment, and then hear some bad news and become sad.
You always know how you feel, but it isn't always easy to tell how someone else is feeling. You can look at how someone is speaking or even how they're sitting to understand how they feel. When you're not sure how someone feels, you can say they  might be  feeling something. You can also say someone  looks like  they're feeling a certain way. These phrases show that you might be wrong.
For example, you can say, "I'm mad" when you're talking about yourself. But you might say "He looks mad," when you're talking about another person. This makes sense if this person is yelling into his phone with his face red and his fists clenched (all signs that someone is mad!).
You can use these words to talk about how someone is feeling, how they were feeling before or how they might feel in the future.
If you're ever stuck trying to think of a different way to say a word, look it up in a thesaurus  like this one !
A thesaurus lists both synonyms and antonyms (words that have an opposite meaning). It's a great way to discover new words and more ways of describing people.
Another especially good thesaurus resource is Visual Thesaurus , which is like a thesaurus that's also a map. It shows you the connections between related words. This is great for helping you choose the very best adjective to describe someone.
So, how would you describe yourself?
If you like learning English through movies and online media, you should also check out FluentU. FluentU lets you learn English from popular talk shows, catchy music videos and funny commercials , as you can see here:
If you want to watch it, the FluentU app has probably got it.
The FluentU app and website makes it really easy to watch English videos. There are captions that are interactive. That means you can tap on any word to see an image, definition, and useful examples.
FluentU lets you learn engaging content with world famous celebrities.
For example, when you tap on the word "searching," you see this:
FluentU lets you tap to look up any word.
Learn all the vocabulary in any video with quizzes. Swipe left or right to see more examples for the word you're learning.
FluentU helps you learn fast with useful questions and multiple examples. Learn more.
The best part? FluentU remembers the vocabulary that you're learning. It gives you extra practice with difficult words—and reminds you when it's time to review what you've learned. You have a truly personalized experience.
Start using FluentU on the website with your computer or tablet or, better yet, download the FluentU app from the iTunes or from the Google Play store .
Enter your e-mail address to get your free PDF!
We hate SPAM and promise to keep your email address safe
How to Describe Someone's Character and Personality in English
By: Author ESLBUZZ
Posted on Last updated: October 25, 2023
Sharing is caring!
Adjectives are used to describe someone's character and personality.
Most people would consider the character traits described by the personality adjectives below to be "good" or positive. This is generally true, but remember that words are often used subjectively. For example, "determined" is shown here as a positive personality adjective, while "stubborn" is listed on the negative personality adjectives page, yet the meaning of both can be very similar. The choice of word sometimes says as much about the author as about the person being described.
Words for Describing Someone's Character and Personality
List of words for describing someone's character and personality.
Charismatic
Conscientious
Cooperative
Disciplined
Enthusiastic
Good-natured
Independent
Industrious
Intelligent
Knowledgeable
Professional
Resourceful
Responsible
Self-assured
Self-disciplined
Self-reliant
Words for Describing Someone's Character and Personality with Examples
It was brave of you to speak in front of all those people.
I tried to stay calm and just ignore him.
Arthur was a very gentle , caring person.
The staff is always courteous and helpful.
You're so creative ! I could never make my own clothes.
Hardworking
Those behind the proposition are a group of hard-working volunteers who want to improve Tucson.
I didn't mean to be rude , but I had to leave early.
The old man looked cross and unfriendly .
We could ask our neighbours to feed the cat, but they're a little unreliable .
He felt too lazy to get out of bed.
She's too stingy to give money to charity.
Insensitive
Companies that are insensitive to global changes will lose sales.
Describing Someone's Character and Personality | Image
Plural of Vortex: Rules and Examples - November 10, 2023
Plural of Calf: How to Use It Correctly in English Grammar - November 6, 2023
Plural of Buffalo: Clearing up the Confusion - November 3, 2023
Related posts:
Useful Expressions for Discussions in English
100+ Useful Words and Phrases to Write a Great Essay
Useful Words and Phrases to Describe How You Feel in English
Popular English Phrases in Conversations and Small Talk
Sunday 19th of February 2023
Thursday 2nd of June 2022
Thursday 2nd of September 2021
hiiiiiiiiiiiiiiiiiiiiiiiiiiiiiiiiiiiiiiiiiiiiiiiiiiiiiiiiiiiiiiiiiiiii
Tuesday 20th of April 2021
Social Anxiety Disorder
Bipolar Disorder
Kids Mental Health
Therapy Center
When To See a Therapist
Types of Therapy
Best Online Therapy
Best Couples Therapy
Best Family Therapy
Managing Stress
Sleep and Dreaming
Understanding Emotions
Self-Improvement
Healthy Relationships
Relationships in 2023
Student Resources
Personality Types
Verywell Mind Insights
2023 Verywell Mind 25
Mental Health in the Classroom
Editorial Process
Meet Our Review Board
Crisis Support
Character and Personality Are Actually Two Different Things—Here's Why
LaKeisha Fleming is a prolific writer with over 20 years of experience writing for a variety of formats, from film and television scripts to magazines articles and digital content. She is passionate about parenting and family, as well as destigmatizing mental health issues. Her book, There Is No Heartbeat: From Miscarriage to Depression to Hope , is authentic, transparent, and provides hope to many.
Dr. Sabrina Romanoff, PsyD, is a licensed clinical psychologist and a professor at Yeshiva University's clinical psychology doctoral program.
Ridofranz / Getty Images
So, What's the Difference Between Character and Personality?
Unpacking What Character and Personality Truly Mean
How character and personality impact us on a psychological level, which is more important, character or personality, how can we identify our character and personality.
We often use the words character and personality interchangeably. For example, when we're talking about the way a person behaves or how we perceive them, we may throw around adjectives like honest, integral, funny, or outgoing in an attempt to describe someone's character, personality , or both.
Character can shape personality, but personality also influences character.
Although both character and personality involve the expression of someone's inner qualities, research shows that they are two very different things.
So, What's the Difference Between Character and Personality?
Verywell Mind spoke to LeMeita Smith , PhD, MLPC, a therapist who helped break down the differences between character and personality:
Character : Refers to our individual beliefs and values—both of which shape our personalities. Our life experiences also shape our characters and reveal our intrinsic qualities and morals.
Personality : Refers to our temperaments and behaviors. Our personality shapes our character and interpersonal interactions often help us suss out someone's personality traits.
We typically consider character and personality to be the same things, but they're totally different. While character and personality influence one another, character refers to our values and personality describes how we behave.
Making ourselves aware of these differences can help us understand why we are the way we are.
As you can see by the definitions above, character can shape personality, but personality also influences character.
Character is an intrinsic part of a person's makeup; personality involves the way our character is expressed.
"Character refers to the person's moral and ethical qualities. It consists of beliefs and moral principles that can guide their behavior in discrete ways. Personality is the sum of a person's physical, psychological, emotional , and social aspects that are manifested through behavior and actions," says Tara M. Lally, PhD , the supervising psychologist at the Department of Psychiatry at Ocean University Medical Center.
Real-Life Situations Can Help Explain the Differences Between Character and Personality
The following real-life scenarios can help us get a better understanding of how character and personality differ:
To Steal or Not to Steal: Let's say we wake up and go to work one day only to walk in and find that the cash register has been left open. No one else is around. If we decide to tell the manager that the drawer was left open, our personality dictates that decision. But, if we peek around and decide to swipe some cash from the register, that says something about our character. If you choose not to steal money from the drawer, this decision also speaks to your character.
How We Respond If We Don't Get Our Way: Another example looks at we might react to being told we can't do something that we want to do. Character dictates whether we're unbothered by this or if we feel like everyone is out to get us. Either feeling points to our core belief system. The way we outwardly express those internal feelings highlights our personality. So, if we get angry, act petty, or take the high road we reveal our personality. In other words, personality is the outward expression of character.
What Makes Character and Personality Similar?
"Both reflect who an individual is as a person and are influenced by environmental factors. These constructs make up the identity of a person and play a vital role in thinking patterns, behaviors, and actions. Both personality and character are integral in understanding who you are in relation to yourself and others," says Dr. Smith.
Both character and personality are expressed physically, mentally, and emotionally. So, it stands to reason that they both have a significant impact in the areas of psychology, personal development , and even social interactions.
Tara M. Lally, PhD, Psychologist
Character refers to the person's moral and ethical qualities. It consists of beliefs and moral principles that can guide their behavior in discrete ways. Personality is the sum of a person's physical, psychological, emotional, and social aspects that are manifested through behavior and actions.
Research shows that psychologically, character is the part of ourselves that houses morals and ethics. It's significant in this space because it is a driver and predictor of decisions you'll make, which defines your personal development and how you relate to others.
Personality has a similar impact.
"Within psychological arenas, the ID represents [our] personality and directly represents the needs of an individual. In psychology, the study of personality provides insight into how specific traits and mannerisms develop and change over time. Personality is significant to personal development and social interactions as certain traits can cause distress and present challenges," tells Dr. Smith.
Character and personality go hand in hand. Each impacts the other, and both impact your thoughts, behaviors , and actions.
Some experts say character is more important because it is what drives an individual's decisions. Those decisions are predictors of actions. Other experts argue that personality is more critical because it is the demonstration of a person's beliefs. So, basically, it's hard to say which one is more important.
Tara M. Lally, PhD
Character is born from caregiver development and what we see as valued both intrinsically and others. Personality emerges in response to situations and our interacting with others.
Ultimately, both matter, and are critical links to understanding a person mentally, physically, and emotionally.
"Both are equally important. Character is born from caregiver development and what we see as valued both intrinsically and [by] others. Personality emerges in response to situations and our [interactions] with others," says Dr. Lally. "Both are necessary because they allow for an individual to be dynamic in different situations revealing themselves (personality) to others when they are ready but always knowing oneself (character)," she says.
Now that we know how character and personality differ from one another, how do we identify our own traits?
Let's go back to those two example scenarios from earlier. Think about how you'd respond if you walked into work and saw a cash register open. What might your internal reaction be? If you think you'd feel the urgency to do something about it this may indicate that you have an honest and ethical character.
Then, if you decide to tell your manager that the drawer is open, this shows that your personality is trustworthy and honorable because you're expressing your honest character by outwardly doing the right thing.
What This Means For You
All of us can benefit from understanding ourselves a bit better because it can help identify our strengths and weaknesses. We can then use that information to grow and evolve as we move through life .
If you're trying to get a better understanding of your personality traits and your character, think about how hypothetical situations would make you feel (this would reveal your character) and how your would express your feelings (this would reveal your personality).
To help put a label on your feelings and reactions, it can help to look up adjectives that describe personality and character. Or, you can always ask those closest to you about how they would describe you to someone else. Any of these exercises can provide you with valuable insight into who you truly are.
Dametto DM, Noronha APP. Study between personality traits and character strengths in adolescents. Curr Psychol. 2021;40(5):2067-2072.
Character development and self-esteem: Psychological foundations and educational implications. International Journal of Educational Research. 1998;27(7):539-551.
By clicking "Accept All Cookies", you agree to the storing of cookies on your device to enhance site navigation, analyze site usage, and assist in our marketing efforts.
Call us Topics in English
Privacy Policy
terms of use
Topics in English Topics in english to learn and fluent pronunciation and writing and facilitate conversation between you and others, whether in school, work or daily life
Describe a person essay 9 models
Last updated Monday , 13-11-2023 on 09:54 am
Describe a person essay, a description of my friend in English, a description of a famous person, a description of a famous football player is very interesting because it may address the description of the person, or describe behavior, and principles, because the term "personal description" in English can be written in several different ways. It may describe a character with good qualities, describe personality with bad qualities, and you can describe a famous person , and other ideas. The term personal description is appropriate for all educational stages. Here we will learn how to describe a person in "describe a person essay".
Describe a person essay
There are 4 topics in English, we try to use easy English words, and English phrases used in daily life, so that it is easier for the students, and he can write " describe a person essay" in English easily.
First: describe a person essay in English with good qualities;
The first essay
We will use many qualities to describe someone in English such as long, agile, fast, high concentration, collaborator, ambitious, famous, and you can borrow other words in describing a person in English.
My brother is tall, with a length of 190 cm, weighing 80 kg. He is very agile, Likes to exercise, he also eats healthy food, and goes to the gym three times a week.
His favorite game is football, so he joined the football team at school. He trains seriously with the rest of the team. Last week there was a match between my brother's football team and another school football team, my brother won, and the coach praised my brother because he is characterized by his fast running, high concentration, and a collaborator who likes to cooperate with the rest of the team.
My brother is an ambitious person, he likes to be a famous football player, and joins a famous club, so he trains a lot, and listens to the guidance of his coach well.
The second essay
We will describe a person's example with the use of benign qualities in the next essay, qualities of a hard-working and successful person in his work. In this essay we talk about the characteristics of study and work.
My family lives in a small village, my father is an agricultural engineer, my father studied at the Faculty of Agriculture, and earned a distinction in bachelor's degree. He completed his studies until he got a doctorate, and his specialization in genetic engineering.
He worked at the Agricultural Research Center, he carried out many different experiments on plants, especially wheat plants, until he was able to produce a kind of wheat plant with distinctive characteristics; this type gives a larger amount of the crop, and this type of wheat plant is resistant to diseases, so the farmer does not need to use pesticides frequently.
The research carried out by my father participated in solving the problem of importing wheat, therefore, the Minister of Agriculture honored my father and gave him a certificate of appreciation.
Second: – describe a person essay in English with non-benign qualities
My classmate is neglected, unorganized, and always comes to school always late. She does not wake up early, does not take care of her appearance, her hair is beautiful, long and its color is brown but not well-groomed.She is lazy and therefore does not do her homework.
My friend is fun and loves to joke all the time. She is skilled in the game of basketball, because she is tall, her length is 180 cm, but she doesn't like studying, So she got weak grades in the test last month, which made her frustrated and sad.
I told her not to be stupid and not to waste all her time playing basketball only,she must be smart and divide time between study and exercise.
My friend worked with advice and now she gets good grades in the test. She also became happy with her success in the study and became hopeful that she would be a famous basketball player.
My friend in the classroom is nervous, he is always angry, always speaks out loud, he fights a lot with others, he is strong and he practices violent sports.
He loves wrestling and hurts his friends so much , as he shamelessly pronounces bad words, so we lodged a complaint to the principal. We wrote in the complaint that all the bad deeds happen from him, the school director punished him, and advised him to be quiet and gentle with his friends.
Now he is polite and kind, loves his friends a lot and spends weekends with them, and we are delighted by his new behavior.
Words to help you write the following topics:
adjective words to describe a person
describe a person essay
descriptive paragraph
descriptive paragraph about a person
describe my best friend
describe your friend
descriptive essay about a person
describing a person example
describe someone
description of a person
Describing a person essay
Undoubtedly, there are many influential personalities around us, we can know them personally and closer than anyone else we can see through the television screen, or through books.
I have an influential personality around me and he is my uncle. I find him a self-made person, he was able to build himself from scratch. He was not born rich and owns everything like many children, but he made a way by selling simple things on the street, such as hot dogs and burgers.
Because of the people's love for him, the cleanliness of his tools and his good price, he was able to form many customers who love his method, to be the beginning of a famous and many chain of restaurants, in addition to a good lifestyle free of any drugs or alcohol.
Despite this, he lives on rules. He has not neglected his physical fitness or changed and become evil because of money. Rather, he has become more humble, and loving to help other family members or acquaintances and relatives. No one is left without his help.
He also participates in many important and useful donations. So I find him a very influential person and lives by his wonderful and healthy rules.
Kuwait beautiful places
Kuwait has many distinctive and beautiful places such as Al Shaheed Park. This modern park represents the largest park in Kuwait, and it is possible to ride bicycles and exercise in it. It also contains two museums, a restaurant and a cafe, which makes it suitable for family outings.
The other area is Marina Crescent and Aquarium. It is a beautiful marina overlooking the sea and it has a wonderful corniche that you can stroll on or eat in one of the restaurants directly overlooking the sea. On Fridays, you will find large gatherings of families and their children hiking and riding bicycles, and it has a large and happy family atmosphere.
The third area, Shark market. One of the areas not to be missed, as there are many large and famous stores. It is also distinguished by its beautiful architecture and shape. You will definitely like to see this view, especially that overlooking the sea.
Fourth District: Kuwait Towers, which represent the symbol of Kuwait. The atmosphere there is beautiful and wonderful, especially when eating breakfast or dinner.
There are also many amazing areas such as Souk Al Mubaraka, the many malls scattered throughout the city, and Sadu House. All of these beautiful areas you can spend the best time in Kuwait and enjoy.
Description of a person essay
I would very much like to talk about an influential person in my life, who is the physical education teacher in my school.
He is responsible for all students, works to improve their physical fitness, increase their self-confidence and make them responsible and has a great ability to challenge to surpass their personal abilities.
I am very happy with the effort he makes, and I find him completely fair between me and the rest of the students and does not differentiate between anyone, whether the others are the best level, or personalities close to him. He treats everyone like his children and wants to raise everyone's abilities.
And he never gives up with anyone, and empties himself to work on the late groups and gives them more than one opportunity to raise their abilities and catch up with the rest, so as not to waste their chances of joining the school team.
I find him in a good place at school, but I think he deserves more than this, he should have been one of the top coaches in the clubs we watch on TV.
Description of a person example
Undoubtedly, there are some people who stick in our minds, and we cannot forget their great humanitarian stances.
For a while, I noticed someone in my area helping everyone.
He is of African descent. I find him to be of good character and a calm personality. He tends to laugh and sit with everyone and deal with humility.
He likes to laugh and say some funny jokes even to those who are young, helps the elderly to relieve their needs, and in the recent period he has been helping all people with corona by spending groceries for them and buying medicine for them, so as not to require them to go out while they are injured.
From time to time I watch him perform such humane actions that leave a great impact on my mind. I would very much like my life to be calm and have many good deeds like this.
How to describe a person personality in essay
To determine the personality of a person, you must be close to him, and be aware of what he does often, such as being a friend of his at school, working together for a long time, or living in one neighborhood since childhood.
One of the most important things that show the personality of others is the material attitudes, through which a person's personality can be known if he is moderate in spending, or likes to spend a lot more than necessary, or a stingy personality.
The second position that determines the personality of others is to talk about others in their absence and when they are present, he praises them. This shows which people he is, and whether he tends to divide and cause others to get into trouble, or is he a moderate and natural person.
The third situation that a person can find out about is when you ask him for help. If he is always next to you and does not ask you to return the favor, or takes advantage of you in any way, then this indicates a good personality. But if he has an exploitative personality, he cannot wait to take advantage of you after you ask him for help.
The fourth position is disclosing secrets. This type is the most dangerous of them, and you must specify it in the person in front of you from the beginning of the relationship so as not to get you into many problems.
This is how you can describe a character and determine what defects or advantages it has, and you can describe any person using the previous points.
Describing a person paragraph
I have had a wonderful friend since childhood, I can say that he is my best friend and I am very confident in him that he will never let me down, and he will always be by my side.
I find that his best qualities are that he is a good secretive, and he is a wonderful counselor when a person encounters any problem and needs advice.He is also good at dealing with others and tactful in speaking.
Do not tire of talking to him, and you find him talking about topics with concentration and attention. He listens to you when you talk and does not move from a topic until he finishes discussing it, and gives full attention and respect to whoever is speaking, and does not comment in any way that makes you upset.
And if he disagrees with you in opinions, he argues with you in a good way until he convinces you of his idea, or you convince him of yours.
This point represents the thing I admire the most about him. He is flexible and accepts what others say if it is correct and logical.
Describing a person example essay
Each person has many relatives and friends around him, but few of them are like an open book that you know everything about and you can describe their personalities with ease.
I have a friend. I know all his qualities and I can describe what he wants to say just by seeing his movements and expressions.
I am very happy to accompany him and roam together, and I feel happy when he begins to make some movements if he is bored or wants to leave. I then tell him if we should go somewhere else, I find him always surprised that I can tell what he wants to say.
I like his personality. He is a spontaneous personality, what is in his heart is on his tongue and he does not hide anything. It can be said that his actions and what he wants to say appear on his face before he speaks, and he is not good at concealing his feelings.
I also like his other qualities, such as that he is considerate in speaking of the feelings of others, and thinks about his speech well before speaking. And he chooses the kindest words even if it is painful, I understand him well then and I know that he does not want to hurt me and he is trying to choose nice words to tell me something. I like this aspect of him.
He is also a loyal friend and always stands by my side and I find him in many difficult situations. He was by my side and he never tried to ask me for anything in return.
So I am very grateful to have such a friend and I hope we can remain friends for the rest of my life.
How to describe a person essay
We can describe a person by choosing some good aspects in his personality, which we see as a good aspect that makes him deserves to be placed on our side for its existence, and that these qualities we want to acquire and be present in our personality, through which we can progress and gain confidence in ourselves more than we are now.
Example describing a person
My name is (put your name here). I study in class (Put your class here). I have many friends, whether in my neighborhood, or at school, and despite this large number of friends and acquaintances, I can say that I tend to have a few personalities, perhaps one or two individuals. I find them distinguished by their behavior and personality, the best of them is my friend (put a name).
I find that he is a person who appreciates the meaning of friendship and cares a lot about my feelings and what I tell him, where his best characteristic is that he listens carefully to what I tell him and answers me with the best advice that anyone can advise me.I feel that he is my brother whenever he advises me and guides me to the right path.
Also one of the characters that you can tell your secrets without fear of revealing these secrets. He is also excellent at speaking and making funny phrases, and he can speak on any topic fluently.
He has the ability to be persuasive and humble in speech, so he is not one of the arguing personalities who wants to prove themselves that they are right, or tell you what he sees and likes to force you to be convinced with his point of view. Rather, he is a rational person and tends to the persuasive side based on evidence and realistic events.
So I like to spend all my time with him.
In this way, we have provided you with describe a person essay in English ,and you can read more through the following link:
Related Articles
Value of Time Essay
Car accident essay 6 models
Essay on car 10 models
One comment.
Be careful, a lot of mistakes here!!!
Leave a Reply Cancel reply
Your email address will not be published. Required fields are marked *
Related Topics
My Best Friend
My Dream Job
My Personality Essay (628 words)
Academic anxiety?
Get original paper in 3 hours and nail the task
124 experts online
Everyone has their own unique traits that make them who they are. There are also many psychologists that have theories of why we have the personality traits that make us who we are. It's only human that you are different from people you meet because no one is completely the same. Everyone is different in many different ways and there is nothing wrong with that. The five personality traits I chose basically describe me in a nutshell and I guarantee that no one will have the same traits with the same reasons. These insights into my own character would form the basis for an essay about myself and my personality .
One personality trait that I have is that I am calm. I have never gotten into an altercation at school or at any other place for that matter. I don't get mad easily, which I think is a good thing because if I was a hot head then I would be getting into a lot of trouble. What I have noticed is that hot heads always have problems with other people that are hot heads so I'm glad that I am not a hot head. Another personality trait that I have is that I am talkative. I talk all the time especially with all my close friends.
I'm always the first one who says something when there is an awkward moment in any case which I think is a good thing. But when I meet people for the very first time I don't talk as much which is shyness but when the awkward moment of meeting someone new is over then I talk more. A third personality trait that I have is caution. I'm always observing my surroundings and looking for anything that can be dangerous or harmful. For example, when I lived in California I went to a lake with my friends during spring break and there was a rope swing that was tied on a tree branch.
All my friends wanted to go on that swing so bad but I told them not to because the branch had cracks in it and when you swing on it the branch made a loud sound so that swing was not safe at all. A fourth personality trait that I have is thoughtfulness. I'm always the one who opens the door for everyone and I do a lot of other little things like that. Also, whenever my mom needs help at her job I always go without saying no because I know my mom's job can get difficult if she doesn't have someone to help her. In a way it's also being kind, which I think I am.
My last personality trait that I have is that I am optimistic. I'm just not a negative person even when I am upset or mad. There is always that one person in your group of friends that is negative and I hate it when they try and bring the whole group down. I always tell that one person to shut up and keep an open mind. Keeping an open mind about anything just makes you an overall happier person. The psychologist that I agree with the most is Sigmund Freud. I'm sure tons of people have agreed with him because he is well known.
Also the way his theory is laid out is easy to understand and it actually makes sense. He theorized that personality is formed around three structures which are the id, the ego, and the super-ego. In my opinion Sigmund Freud is a genius. These personality traits aren't the only ones that I have but they are the main ones. Everyone has so many different characteristics that it is almost impossible to name them all. If everyone had the same personality traits then life would be the same for everyone and life would be so boring!
This essay was written by a fellow student. You may use it as a guide or sample for writing your own paper, but remember to cite it correctly . Don't submit it as your own as it will be considered plagiarism.
Need custom essay sample written special for your assignment?
Choose skilled expert on your subject and get original paper with free plagiarism report
My Personality Essay (628 words). (2018, Aug 09). Retrieved from https://artscolumbia.org/my-personality-traits-55627/
More related essays
The Third Level by Jack Finney Lesson Plans
Freuds Seduction Theory Essay (3167 words)
Essay On Sigmund Freud (897 words)
Psychology of Human Nature Essay
The Oedipus Complex: A Rhetorical Analysis
The Five Factor Model of Personality Essay
The Resounding Echoes of Sigmund Freud's Contributions to Psychology
A Comparison of Piaget, Freud, and Erikson Essay
A Comaprison of Freud and Fromm Essay
Hi, my name is Amy 👋
In case you can't find a relevant example, our professional writers are ready to help you write a unique paper. Just talk to our smart assistant Amy and she'll connect you with the best match.
EssayBasics.com
Pay For Essay
Write My Essay
Homework Writing Help
Essay Editing Service
Thesis Writing Help
Write My College Essay
Do My Essay
Term Paper Writing Service
Coursework Writing Service
Write My Research Paper
Assignment Writing Help
Essay Writing Help
Call Now! (USA) Login Order now
EssayBasics.com Call Now! (USA) Order now
Writing Guides
Describe Your Personality (Essay Sample)
Describe your personality.
Every human being is unique. These are the most used words in this century but yes it is indeed true that all of us were created differently. It is amazing how these things happen but it does and we're all awesomely peculiar from one another. Everyone has a distinguishing physical feature. One person may be tall, dark and smart while others are small, petite and slim.
Personality makes up the character and the very core attitude of an individual. In the absence of this trait, then a person will be considered as dull, boring and non-existent. Nevertheless, personality may be good or bad depending upon the person who is being referred to. Different types of personality includes a person who is always happy and inspiring, some are always emo or short for emotional and serious, some are adventurous and always jumps into risks, others are experimental and kind, while the rest may be a mixture of different kinds of personalities. An individual who is known to be most resilient and successful in life are the ones with persistent personalities. They make the most of every opportunities and never give up on every single challenges.
One person could be very strong and aggressive, mostly these are the people tasked with jobs in the law enforcement and the legal field. Their personality fits the type of work they are engaged in where bravery and courage is direly needed. Some women are very courteous and kind, they have so much patience and kindness to share. Usually people with these personalities end up as counselors, teachers or child care workers. The amazing factors in having different personalities and characters are the variety of our individual preferences. Everything built and created in this world connects with what the people love to do or to have. Businesses produce the perfect type of Levis jeans in accordance to the specific taste, style and personality of the consumer. The grocery stores manufacture the classes of food that are most sold out in the market depending on what the buyers like. So personality does not end with how are manners are exercised or shown to others but even our personalities affect the community, the nation and the world. Sadly, by reason of the personality and character that wars are also started and lives are lost. Negatively, personality could also be used to deceive others, to steal and destroy on the grounds of selfish intentions and reasons. This is where personality becomes a threat and causes negative effects. However, most of the time, personality is defined on a positive light and is advantageous on many grounds. A teacher has a professional personality that will attract her students to study harder, listen to her and obey her. Personality is comprised of character, the emotional and mental state of mind added with the physical traits of an individual. Likewise, personality starts when we are kids and develops through years of training, education and experiences. Sometimes, experience is the best teacher. Our character is honed by our parents, friends and the people surrounding us in such a manner that we grow more mature in the process and develop positive traits rather than negative behavior. Our personalities could either break or mold us into becoming better individuals. Those in the media and spotlight are more careful in showing their personalities because they are under the scrutiny and criticism of everyone who watches them. They are more pressured to only show their positive traits and this may be difficult if the person is not really kind or polite.
Personality makes a person.
Where to order amazing custom papers? Term papers for sale online at EssayBasics – excellent choice.
Enter your email to download PDF and receive updates from OSMO
Scan to get started.
The Assessment App is available only on the Apple App Store . Please scan the QR code below with your iPhone device to download the app.
Personality Essay
500+ words on personality essay, the different types and traits of personality and factors that influence personality.
The word personality has several meanings, sometimes it's used to refer to a person's physical appearance. While other times, personality is used to describe someone's intellectual qualities or social qualities. The word personality has several different definitions too, but mostly it's considered to be the characteristics, qualities, behavior and thoughts that make a person unique. These qualities help in predicting and explaining a person's behavior. A person's personality is shaped from various factors, which influence their lives like genetic traits, environment, personal experiences etc.
The word is derived from the Latin word "persona," which refers to a theatrical mask worn by performers to disguise their identities and project different roles. Personality remains consistent throughout a person's life. Learn more about the different types and traits of personality and the factors that shape it in this personality essay.
Personality Essay: The Different Types And Traits Of Personality
No two people in the world have the same personality. Even twins or triplets, who grow up in the same environment also have a completely different personality. Additionally, an individual's personality is not just a collection of their different characteristics, but it's a pattern of traits. These personality traits help in predicting and explaining that individual's behavior.
Here are 5 essential traits that make up an individual's personality:
Physical traits: A person's physical traits are the characteristics that make up a person's appearance. These are characteristics that are visible to the naked eye. The height, facial features, build, complexion, hair color, eye color etc are examples of physical traits.
Emotional traits: An individual's emotional traits like their temperament is an important trait that make up their personality. A person's temperament is also influenced by their emotions. For example, is a person cheerful and happy, excitable or depressed, sad and gloomy, brave or timid, an extrovert or introvert etc? Other examples of emotional traits are empathy, compassion, positive outlook, anger, anxiety, openness etc.
Moral traits: Moral traits are also an important factor of personality. These traits include a person's volitional traits, will power, their integrity and other moral characteristics. For example, is a person honest or a liar? Is he or she active or lazy, strong or weak minded, humble or a braggart, persistent or they give up easily etc?
Social traits: Characteristics like sociability or friendliness, agreeability, generosity, kindness, reservedness etc are social traits. These social traits are also an important part of an individual's personality. An individual's social traits can help predict or understand how the individual interacts with others in society. Each individual has a different level of sociability. For example, extroverts love to interact with others, whereas introverts are shy and have difficulty socializing.
Intellectual traits: A person's intellectual qualities are also vital in shaping their personality. Examples of intellectual traits are a person's intelligence, their thinking skills, decision making and problem solving skills, way of speaking, reasoning abilities, confidence etc.
There are several other traits that make up an individual personality along with these 5 traits. Read on to learn about the factors that influence or shape an individual's personality.
Also explore: Who am I essay .
Personality Essay: Factors That Influence Personality Development
There are several factors that influence or shape an individual's personality. These factors can be both internal and external. Internal factors that shape personality are genetic or hereditary factors, hormones, emotions and physiological functions of the body. External factors, which affect personality development are family environment, school environment, circle of friends, mass media, religious and cultural beliefs.
Internal Factors
Heredity or genetics: Heredity and genetics are an important factor that shape a person's physical traits. Some intellectual and emotional traits are also influenced by heredity and genes.
Hormones: An individual's hormone levels also influence their physical and emotional characteristics.
Physiological factors: Physiological factors such as health, their feelings, fatigue at the time of learning also help shape personality.
External Factors
Family environment: Family is an integral part of an individual. Family members are the first teachers and role models, so children try to emulate their parents and other family members. Family environment is an important part of developing an individual's personality. This is why it is important to have a healthy, friendly and safe family atmosphere to develop a good personality.
School: Next to their home, children spend most of their time in school. Their teacher's behavior and friends in school can influence and help develop their personality. It also provides an opportunity to develop better personality traits and even correct any negative traits.
Friends and peers: A person's friends circle and peers also have a great influence on their personality. People with good, responsible friends and peers are most likely to be more responsible. Peers and friends with bad habits could negatively affect an individual's personality.
Mass media: Social media and mass media are also important factors that contribute to personality development. Tv shows, films, books and celebrities on social media platforms influence and shape a person's behavior. It can teach good things to people, but can also have a negative effect.
Religious and cultural influences: Religious beliefs, culture and ethnicity are also important factors, which shape an individual's personality. It can affect a person's feelings, way of thinking, decision making skills, emotional traits etc.
Inculcating good habits and surrounding oneself with good role models will help one develop a good personality.
We hope you found this personality essay useful. Check essays for kids for more essays.
Frequently Asked Questions On Personality
How do you define personality.
An individual's personality is a set of characteristics or qualities that defines them and makes them unique.
What are the 5 essential traits that make up an individual's personality?
The 5 essential traits that make up an individual's personality are: physical traits, emotional traits, intellectual traits, social traits and moral traits.
What are the factors that affect personality development?
Personality development is affected by two main factors, internal and external factors. Internal factors are heredity and genetics, hormones and physiological factors. External factors are family environment, school, neighborhood, friends and peers, social media and mass media and religion, culture and ethnicity.
PRO Courses Guides New Tech Help Pro Expert Videos About wikiHow Pro Upgrade Sign In
EDIT Edit this Article
EXPLORE Tech Help Pro About Us Random Article Quizzes Request a New Article Community Dashboard This Or That Game Popular Categories Arts and Entertainment Artwork Books Movies Computers and Electronics Computers Phone Skills Technology Hacks Health Men's Health Mental Health Women's Health Relationships Dating Love Relationship Issues Hobbies and Crafts Crafts Drawing Games Education & Communication Communication Skills Personal Development Studying Personal Care and Style Fashion Hair Care Personal Hygiene Youth Personal Care School Stuff Dating All Categories Arts and Entertainment Finance and Business Home and Garden Relationship Quizzes Cars & Other Vehicles Food and Entertaining Personal Care and Style Sports and Fitness Computers and Electronics Health Pets and Animals Travel Education & Communication Hobbies and Crafts Philosophy and Religion Work World Family Life Holidays and Traditions Relationships Youth
Browse Articles
Learn Something New
Quizzes Hot
This Or That Game New
Train Your Brain
Explore More
Support wikiHow
About wikiHow
Log in / Sign up
Education and Communications
Autobiographies
Personal Profiles
How to Describe Your Personality
Last Updated: September 6, 2023 References
Choosing Your Words
Finding yourself, considering the "big five".
This article was co-authored by Nicolette Tura, MA . Nicolette Tura is an Empowerment Expert based in the San Francisco Bay Area. She holds a decade of experience creating change in various non-profits then went on to operate her own wellness business for 10 years. Most recently, she worked as a Therapy Associate to a chiropractic neurologist for 15 months working hands-on with patients, helping them heal from neurological disorders like concussions, long covid, migraines, and more. Nicolette guides groups and individuals on transformative meditation journeys and game-changing mindset management workshops and retreats on empowering everyone to keep expanding beyond past conditioning and self-limiting beliefs. Nicolette is a 500-hour Registered Yoga Teacher with a Psychology & Mindfulness Major, a NASM certified Corrective Exercise Specialist, and an expert in psychophysiology with experience in nervous system regulation and breath work. She holds a BA in Sociology from the University of California, Berkeley, and a Master's degree is Sociology from San Jose State University There are 8 references cited in this article, which can be found at the bottom of the page. This article has been viewed 205,329 times.
Whether you're filling out a resumé, preparing for a job interview, or simply trying to make new friends, knowing how to describe yourself is a useful skill to have. How you describe yourself is how you represent yourself to others. In order to properly represent yourself, it's important to be in touch with who you are.
An Internet search of "personality adjectives" will return a variety of websites from which you can draw ideas.
Charismatic — Calling yourself this will only make you seem full of yourself.
Generous — Leave this for others to decide based upon your behaviour.
Humble — Calling yourself humble is something a humble person probably would not do.
Witty — People who think they're funny rarely are. Even the funniest people are full of self doubt.
Empathetic — Empathy is another descriptor that is best shown through action. Describing yourself as empathetic is like bragging about being humble.
Fearless — We all have fears. Saying you're fearless will likely make you seem overly confident and may even make you difficult to relate to.
Intelligent — People can tell if you're smart. You don't need to tell them.
Likable — To whom are you likable? Everyone? Saying you're likable might even make people unconsciously search for reasons not to like you.
As an example, instead of saying that you're kind and patient, you could tell a story in which you helped a customer or de-escalated a difficult situation in a previous job.
Instead of telling friends that you're adventurous, tell them that you like to go on adventures, and then describe one of your favourite ones — for example, that time you went for a challenging 7-day hike, or that month you spent backpacking in Asia.
As an example, if you're applying for a job as a customer service representative, give examples of situations in which you were patient and pro-active while dealing with people.
Taking it a step further, tailor your words to the situation at hand. It's important to be honest about your strengths and weaknesses, but which of these you reveal will depend on the context in which you're sharing them.
As an example, imagine you're applying for a job in which you'll be working with people. Even if you're good with people, if you say you're an introvert who likes to spend time alone, your employer may not feel confident hiring you.
"Hello, my name is Doe, and I am tidy, anxious, detail-oriented, empathetic, and happy to meet you." Maybe if you were writing a profile for a dating site, you could get away with that, but even then it'd be a bit strange.
Try instead: "My name is Doe. I'm a barista, which is great because I love coffee, jazz, making designs with milk, and wearing aprons. I also enjoy movies (especially sci-fi and documentaries) and hiking. …"
Being dishonest about your strengths and weaknesses can land you in a job that you're terrible at or with friends who you don't click with.
wikiHow Quiz: Am I Introverted or Extroverted?
It's friday night—woohoo what are your weekend plans.
To chill at home, read, and/or watch a movie.
To go out with my friends. I can't spend a weekend without them!
I'm not sure. Maybe I'll catch up on homework or chill with the fam.
To party or study until I collapse, whatever fits the schedule.
Studies have shown that people who journal are both physically and mentally healthier. Aim for 15 to 20 minutes a day. Even journaling only a couple of days a month can be helpful. [4] X Research source
Likes and dislikes — Fold a piece of paper in half. At the top of one half, write "Likes" and on the top of the other half, write "Dislikes". This could be a potentially enormous project, so limit your likes and dislikes to one category per list: films, books, foods, games, people.
What I would do if I had unlimited money — You might even make this one into a brainstorm or a drawing. Just list the things you would buy or goals you would pursue if money weren't an issue.
The things I'm most afraid of — What are your deepest fears? Spiders? Death? Loneliness? Write these down.
What makes me happy? — Make a list of things that make you happy. You can even describe specific scenarios in which you've felt happy or in which you think you'd be happy.
Avoiding taking tests on pop culture websites as these are more likely to be created by non-professionals who are not actually trained in psychological evaluation. Sites like Buzzfeed are popular for these sorts of tests, which are fun but not scientifically accurate.
If you end up on a website that asks you to enter personal information beyond your email address, age and sex, you may want to double-check to make sure that the site is safe. A free site has no reason to ask you for credit card details, your exact date of birth, your full name, or your address.
If you do dangerous things or often talk about wanting to go on adventures, you might describe yourself as an adventurous risk-taker, or a daredevil.
If you think you're often trying to help people, you might be generous or loyal, or, on a negative side, a doormat (people pleaser).
If you are often making people laugh, you could say that you're funny. This might also be a sign that you mask your anxiety or nervousness with humour, but you'll know this is the case if you often make jokes when you feel nervous.
It's important to consider what your friends and family say, but they are looking at you through their own life experiences, which are all different. Your mom might say that you're a messy, hyper kid while your friends say that you seem well put together and relaxed.
Take into consideration everything that your friends and family say, and then draw your own conclusions. If everyone says that you can be a bit mean sometimes, that might be something you want to explore (and remedy).
Nicolette Tura, MA
Learning about yourself can take time, as well. It can be very difficult to really get to know yourself, so if that's not clear for you right now, it's okay. Just focus on being curious and open—read books, go on adventures, meditate, and spend time around people who inspire you. Also, don't be afraid to fail, and don't take things too seriously. If you do that, you'll discover your path and your passions over time.
Sure, you have weaknesses, but you also have strengths — and you can work on your weaknesses. Heck, the weaknesses might even be strengths in disguise.
Some tests to check out may include The Big Five Project Personality Test provided by Out of Service, or the Big Five Personality Test provided by Psychology Today. [7] X Research source [8] X Research source
You may be an extrovert if you are chatty and sociable, and you feel energetic in crowds. [9] X Research source
You may be an introvert if you prefer to be alone and find that social situations suck your energy. [10] X Research source
The line between the two is not necessarily a sharp one: introverts still enjoy social situations, but they refuel by spending time alone, whereas extroverts will generally refuel by socializing.
If you are often anxious, even when things are going well, chances are you're a high scorer in neuroticism. The upside is that you may also have great attention to detail and the ability to think deeply about things.
If you aren't very detail-oriented and find that you don't worry much about anything, chances are you're a low scorer in neuroticism. The upside is that you're carefree, but the downside is that you may not think deeply enough about things.
If you do well in school and are driven to achieve your goals, but you find it difficult to adapt to change, you are likely a high-scorer. People who suffer from obsessive-compulsive personality disorder score highly in conscientiousness.
If you have a lot of unfinished projects and see yourself as more of a spontaneous, intuitive person, chances are you're a low scorer in conscientiousness.
If you find that you're often empathizing with other people and are slow to anger, you're likely a highly agreeable person. The downside is that you may remain in abusive or unhealthy relationships even if you're unhappy.
If you are disagreeable, you likely have a short tempter and a general distrust of people. Successful artists and business executives tend to score low in agreeableness, as their professions require a level of hard-headedness.
If you find that you are often seeking adventure and new experiences, particularly related to artistic and spiritual endeavors, you are likely highly open. The downside is that you may not be very good at solving practical problems.
If you're a low scorer, you might be unimaginative, but that's not necessarily a bad thing. It doesn't mean you're not intelligent, and you may very well be more capable of getting through day-to-day necessities than those who score high in openness. [13] X Research source
If you think you may suffer from scoring too high or low in one of the Big Five traits, you can work to strengthen yourself where you believe that you are weak. Knowing your weaknesses can make you stronger.
Community Q&A
You Might Also Like
↑ http://www.inc.com/jeff-haden/10-words-you-should-never-use-to-describe-yourself.html
↑ https://www.themuse.com/advice/5-words-you-should-never-use-to-describe-yourself-in-an-interview
↑ http://theweek.com/articles/566205/7-ways-make-people-like-courtesy-fbi-behavior-expert
↑ http://mic.com/articles/110662/science-shows-something-surprising-about-people-who-still-journal
↑ http://www.huffingtonpost.com/2014/05/02/10-online-personality-qui_n_5240446.html
↑ http://www.livescience.com/41313-personality-traits.html
↑ http://www.outofservice.com/bigfive/
↑ http://psychologytoday.tests.psychtests.com/take_test.php?idRegTest=1297
About This Article
To describe your personality, be sure to tailor your language to the context. If you're trying to describe yourself on a resumé, avoid using adjectives and instead focus on facts, interests, and experiences to make a good impression. If you're describing your personality to family and friends, feel free to use adjectives, but you may want to steer clear of words like "likeable," "humble," and "generous," since they can seem conceited! For tips on figuring out your personality traits, read on! Did this summary help you? Yes No
Is this article up to date?
Featured Articles
Trending Articles
Watch Articles
Terms of Use
Privacy Policy
Do Not Sell or Share My Info
Not Selling Info
wikiHow Tech Help Pro:
Level up your tech skills and stay ahead of the curve