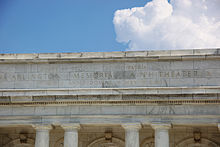 Dulce Et Decorum Est
We found 7 free papers on Dulce Et Decorum Est
Essay examples, "dulce et decorum est" a poem about war literary devices.
The poem begins with a Latin title, Dulce Et Decorum Est, meaning it is sweet and honourable to die for one's country. The meaning of title is already very ironic as the whole poem is actually looking at war from a very negative point of view. It is blatantly to the point as the poem…
Dulce et Decorum Est" and "The Soldier Comparison
Although the poems "Dulce et Decorum Est "by Wilfred Owen, and "The Soldier" by Rupert Brooke, share the elements of writer passion and subjectivity, they differ with regards to tone, theme and literary devices. The lyrical poem, "The Soldier" was written during the period before the World War, and thus presents an unrealistic viewpoint of…
Dulce et Decorum Est Analysis
The poem stands as perfect example for a war poem. The poet brings out his war experiences in through this poem. In "Dulce Et Decorum Est", Owen expresses his reaction to the war by using the seemingly perfect traditional poetic form with deliberate imperfect execution suggesting the topsy-turvy situation of war. Owen's violation of the…
Comparison Between "The Send Off" and "Dulce and Decorum Est"
Wilfred Owen
In this essay I'm going to compare the language, of the poem "Dulce es Decorum Est" and "The Send Off". Even if both poems are war poems and both are written by the same author (Wilfred Owens) the two poems both have similarities and differences. "The send off" tells of a group of soldiers who…
How Does "Dulce Et Decorum Est" Undermine the Idea That War Is Glorious
Dulce Et decorum Est is a poem written by Wilfred Owen, which undermines the idea that war if glorious by showing the horrific imagery and condemnation of war. The poems versions of reality creates a sharp and deeply ironic line between the civilians who prop up war efforts and the men who fight their battles;…
Comparison of Dulce Et Decorum Est, and Refuge Blues English Coursework
Both the poems are based at periods of War, but the difference being is that 'Dulce Et Decorum Est' depicts the very physical suffering of the soldiers in the muddy, bloody trenches of the First World War, (The Great War), and is written for the purpose of educating those on the home front, who are…
"Dulce Et Decorum Est" by Wilfred Owen Analysis
Alliteration
In the poem 'Dulce Et Decorum Est' by Wilfred Owen, an important theme that caught my attention was the notion of a lie. The lie being that it is glorious and honorable to die for one's country. Owen skillfully employs vivid figurative language and effective poetic techniques like rhyme, rhythm, and alliteration to convey a…

Hi, my name is Amy 👋
In case you can't find a relevant example, our professional writers are ready to help you write a unique paper. Just talk to our smart assistant Amy and she'll connect you with the best match.
Home — Essay Samples — Literature — Dulce Et Decorum Est — Comparative Analysis Of Owen's Dulce Et Decorum Est And Brooke's The Soldier

"Dulce Et Decorum Est" and "The Soldier": a Comparison of The Poems
Categories: Dulce Et Decorum Est Literary Criticism Poetry
About this sample

Words: 1234 |
Published: Aug 6, 2021
Words: 1234 | Pages: 2 | 7 min read
Norgate, P. (1989). Wilfred Owen and the soldier poets. The Review of English Studies, 40(160), 516-530. (https://www.jstor.org/stable/517098)
Hughes, J. (2006). Owen's Dulce et Decorum Est. The Explicator, 64(3), 164-166. (https://www.tandfonline.com/doi/abs/10.3200/EXPL.64.3.164-166?journalCode=vexp20)
Zawierucki, R. (2015). Heroes or cannon fodder? Images of the soldier in British Great War poetry. (https://ruj.uj.edu.pl/xmlui/handle/item/205805)
Corcoran, N. (2007). Wilfred Owen and the poetry of war. the cambridge companion to twentieth-century english poetry, 87-101. (https://www.academia.edu/43528900/The_Cambridge_Companion_to_Twentieth_Century_English_Poetry)
Wright, W. (2002). Hardy and Owen on World War I: Explications and a Comparative Analysis of" The Man He Killed" and" Dulce et Decorum Est". The Oswald Review: An International Journal of Undergraduate Research and Criticism in the Discipline of English, 4(1), 9. (https://scholarcommons.sc.edu/cgi/viewcontent.cgi?article=1040&context=tor)
Should follow an "upside down" triangle format, meaning, the writer should start off broad and introduce the text and author or topic being discussed, and then get more specific to the thesis statement.
Provides a foundational overview, outlining the historical context and introducing key information that will be further explored in the essay, setting the stage for the argument to follow.
Cornerstone of the essay, presenting the central argument that will be elaborated upon and supported with evidence and analysis throughout the rest of the paper.
The topic sentence serves as the main point or focus of a paragraph in an essay, summarizing the key idea that will be discussed in that paragraph.
The body of each paragraph builds an argument in support of the topic sentence, citing information from sources as evidence.
After each piece of evidence is provided, the author should explain HOW and WHY the evidence supports the claim.
Should follow a right side up triangle format, meaning, specifics should be mentioned first such as restating the thesis, and then get more broad about the topic at hand. Lastly, leave the reader with something to think about and ponder once they are done reading.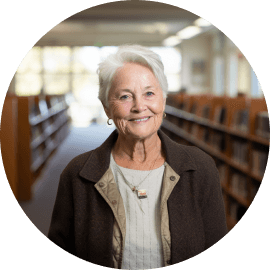 Cite this Essay
Let us write you an essay from scratch
450+ experts on 30 subjects ready to help
Custom essay delivered in as few as 3 hours
Get high-quality help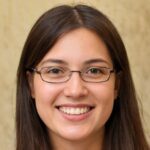 Verified writer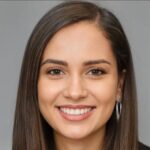 + 120 experts online
By clicking "Check Writers' Offers", you agree to our terms of service and privacy policy . We'll occasionally send you promo and account related email
No need to pay just yet!
Related Essays
3 pages / 1475 words
4 pages / 1740 words
10 pages / 4485 words
4.5 pages / 1949 words
Remember! This is just a sample.
You can get your custom paper by one of our expert writers.
121 writers online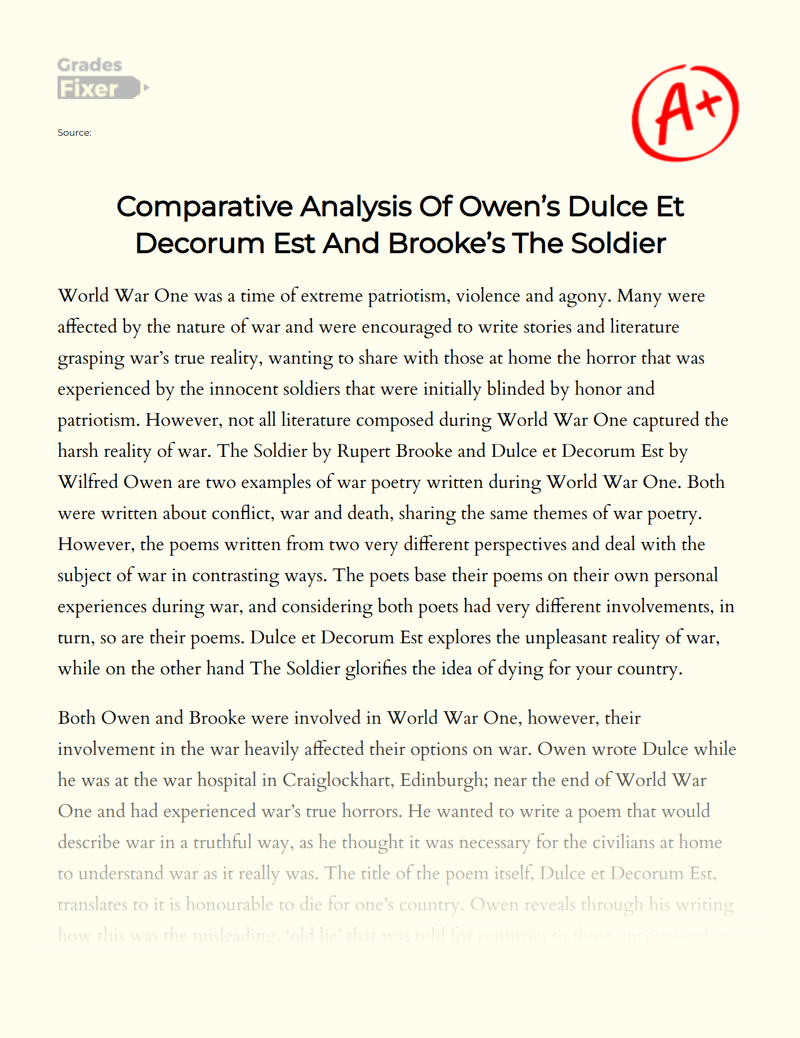 Still can't find what you need?
Browse our vast selection of original essay samples, each expertly formatted and styled
Related Essays on Dulce Et Decorum Est
Wilfred Owen, a war poet, uses a great number of linguistic and structural devices throughout his poems in order to express his anger at the war. In this essay I will focus on three of his works: 'Anthem for Doomed Youth', [...]
"Dulce et Decorum Est" is a poem written by Wilfred Owen that describes the horrors of World War I through the senses of a soldier. Owen uses extreme, harsh imagery to accurately describe how the war became all the soldiers were [...]
Soldiers deserve the utmost respect, but they deserve it for the right reasons. They give up their lives to protect their country. Giving up their lives means that they are giving up time to spend with families, giving up [...]
The manifestation of war within a society is a complex and multifaceted phenomenon that elicits a wide array of emotions and reactions among individuals. War, as a socio-political event, exerts profound influences on the lives [...]
The idea that humans succumb to natural urges is a literary topic that has been written on for hundreds of years. Authors have often pitted human urges against a higher code, like the knightly code from the days of King Arthur. [...]
Beowulf is an important text in the history of British literature as it is the first notable work to be written in the English language. Yet, it is significant beyond its chronological status. Containing both Christian and pagan [...]
Related Topics
By clicking "Send", you agree to our Terms of service and Privacy statement . We will occasionally send you account related emails.
Where do you want us to send this sample?
By clicking "Continue", you agree to our terms of service and privacy policy.
Be careful. This essay is not unique
This essay was donated by a student and is likely to have been used and submitted before
Download this Sample
Free samples may contain mistakes and not unique parts
Sorry, we could not paraphrase this essay. Our professional writers can rewrite it and get you a unique paper.
Please check your inbox.
We can write you a custom essay that will follow your exact instructions and meet the deadlines. Let's fix your grades together!
Get Your Personalized Essay in 3 Hours or Less!
We use cookies to personalyze your web-site experience. By continuing we'll assume you board with our cookie policy .
Instructions Followed To The Letter
Deadlines Met At Every Stage
Unique And Plagiarism Free