How to Write an Explanatory Essay: Comprehensive Guide with Examples
What Is an Explanatory Essay: Definition
Have you ever been tasked with explaining a complex topic to someone without prior knowledge? It can be challenging to break down complex ideas into simple terms that are easy to understand. That's where explanatory writing comes in! An explanatory essay, also known as an expository essay, is a type of academic writing that aims to explain a particular topic or concept clearly and concisely. These essays are often used in academic settings but can also be found in newspapers, magazines, and online publications.
For example, if you were asked to explain how a car engine works, you would need to provide a step-by-step explanation of the different parts of the engine and how they work together to make the car move. Or, if you were asked to explain the process of photosynthesis, you would need to explain how plants use sunlight, water, and carbon dioxide to create energy.
When wondering - 'what is an explanatory essay?', remember that the goal of an explanatory paper is to provide the reader with a better understanding of the topic at hand. Unlike an opinion essay , this type of paper does not argue for or against a particular viewpoint but rather presents information neutrally and objectively. By the end of the essay, the reader should clearly understand the topic and be able to explain it to others in their own words.
Also, there is no set number of paragraphs in an explanatory essay, as it can vary depending on the length and complexity of the topic. However, when wondering - 'how many paragraphs in an explanatory essay?', know that a typical example of explanatory writing will have an introduction, body paragraphs, and a conclusion.
However, some essays may have more or fewer body paragraphs, depending on the topic and the writer's preference. Ultimately, an explanatory essay format aims to provide a clear and thorough explanation of the topic, using as many paragraphs as necessary.
20 Interesting Explanatory Essay Topics 
Now that we have defined what is explanatory essay, the next step is choosing a good explanatory topic. A well-chosen topic is interesting and relevant to your audience while also being something you are knowledgeable about and can provide valuable insights on. By selecting a topic that is too broad or too narrow, you run the risk of either overwhelming your audience with too much information or failing to provide enough substance to fully explain the topic. Additionally, choosing a topic that is too controversial or biased can lead to difficulty in presenting information objectively and neutrally. By choosing a good explanatory topic, you can ensure that your essay is well-informed, engaging, and effective in communicating your ideas to your audience.
Here are 20 creative explanatory essay topics by our admission essay service to consider:
How does the human brain process emotions?
The benefits and drawbacks of remote work.
The science behind climate change and its effects.
The history and evolution of hip-hop music.
The impact of social media on mental health.
The benefits of learning a second language.
The process of how a computer operates.
The causes and effects of bullying in schools.
The impact of technology on modern education.
The reasons for the decline of bee populations and their importance to the ecosystem.
The effects of caffeine on the human body.
The process of how vaccines work to prevent disease.
The impact of video games on youth behavior and development.
The reasons for the gender pay gap and how to close it.
The benefits and drawbacks of renewable energy sources.
The history and cultural significance of tattoos.
The causes and effects of income inequality in society.
The process of how a book is published.
The impact of social media on political discourse.
The benefits and drawbacks of the gig economy.
How to Start an Explanatory Essay: Important Steps
Starting an explanatory essay can be challenging, especially if you are unsure where to begin. However, by following a few simple steps, you can effectively kick-start your writing process and produce a clear and concise essay. Here are some tips and examples from our term paper writing services on how to start an explanatory essay:
Choose an engaging topic : Your topic should be interesting, relevant, and meaningful to your audience. For example, if you're writing about climate change, you might focus on a specific aspect of the issue, such as the effects of rising sea levels on coastal communities.
Conduct research : Gather as much information as possible on your topic. This may involve reading scholarly articles, conducting interviews, or analyzing data. For example, if you're writing about the benefits of mindfulness meditation, you might research the psychological and physical benefits of the practice.
Develop an outline : Creating an outline will help you logically organize your explanatory essay structure. For example, you might organize your essay on the benefits of mindfulness meditation by discussing its effects on mental health, physical health, and productivity.
Provide clear explanations: When writing an explanatory article, it's important to explain complex concepts clearly and concisely. Use simple language and avoid technical jargon. For example, if you're explaining the process of photosynthesis, you might use diagrams and visual aids to help illustrate your points.
Use evidence to support your claims : Use evidence from reputable sources to support your claims and arguments. This will help to build credibility and persuade your readers. For example, if you're writing about the benefits of exercise, you might cite studies that demonstrate its positive effects on mental health and cognitive function.
By following these tips and examples, you can effectively start your expository essays and produce a well-structured, informative, and engaging piece of writing.
Do You Need a Perfect Essay?
To get a high-quality piece that meets your strict deadlines, seek out the help of our professional paper writers
Explanatory Essay Outline
As mentioned above, it's important to create an explanatory essay outline to effectively organize your ideas and ensure that your essay is well-structured and easy to follow. An outline helps you organize your thoughts and ideas logically and systematically, ensuring that you cover all the key points related to your topic. It also helps you identify gaps in your research or argument and allows you to easily revise and edit your essay. In this way, an outline can greatly improve the overall quality and effectiveness of your explanatory essay.
Explanatory Essay Introduction
Here are some tips from our ' do my homework ' service to create a good explanatory essay introduction that effectively engages your readers and sets the stage for the entire essay:
Start with a hook: Begin your introduction with an attention-grabbing statement or question that draws your readers in. For example, you might start your essay on the benefits of exercise with a statistic on how many Americans suffer from obesity.
Provide context: Give your readers some background information on the topic you'll be discussing. This helps to set the stage and ensures that your readers understand the importance of the topic. For example, you might explain the rise of obesity rates in the United States over the past few decades.
State your thesis: A good explanatory thesis example should be clear, concise, and focused. It should state the main argument or point of your essay. For example, you might state, ' Regular exercise is crucial to maintaining a healthy weight and reducing the risk of chronic diseases.'
Preview your main points: Give your readers an idea of what to expect in the body of your essay by previewing your main points. For example, you might explain that you'll be discussing the benefits of exercise for mental health, physical health, and longevity.
Keep it concise: Your introduction should be brief and to the point. Avoid getting bogged down in too much detail or providing too much background information. A good rule of thumb is to keep your introduction to one or two paragraphs.
The Body Paragraphs
By following the following tips, you can create well-organized, evidence-based explanation essay body paragraphs that effectively support your thesis statement.
Use credible sources: When providing evidence to support your arguments, use credible sources such as peer-reviewed academic journals or reputable news outlets. For example, if you're writing about the benefits of a plant-based diet, you might cite a study published in the Journal of the American Medical Association.
Organize your paragraphs logically: Each body paragraph should focus on a specific aspect or argument related to your topic. Organize your paragraphs logically so that each one builds on the previous one. For example, if you're writing about the causes of climate change, you might organize your paragraphs to focus on human activity, natural causes, and the effects of climate change.
Use transitional phrases: Use transitional phrases to help your readers follow the flow of your ideas. For example, you might use phrases such as 'in addition,' 'furthermore,' or 'on the other hand' to indicate a shift in your argument.
Provide analysis: Don't just present evidence; provide analysis and interpretation of the evidence. For example, if you're writing about the benefits of early childhood education, you might analyze the long-term effects on academic achievement and future earnings.
Summarize your main points: End each body paragraph with a sentence that summarizes the main point or argument you've made. This helps to reinforce your thesis statement and keep your essay organized. For example, you might end a paragraph on the benefits of exercise by stating, 'Regular exercise has been shown to improve mental and physical health, making it a crucial aspect of a healthy lifestyle.'
Explanatory Essay Conclusion
Here are some unique tips on how to write an explanatory essay conclusion that leaves a lasting impression on your readers.
Offer a solution or recommendation: Instead of summarizing your main points, offer suggestions based on the information you've presented. This can help to make your essay more impactful and leave a lasting impression on your readers. For example, if you're writing about the effects of pollution on the environment, you might recommend using more eco-friendly products or investing in renewable energy sources.
Emphasize the importance of your topic: Use your concluding statement to emphasize the importance of your topic and why it's relevant to your readers. This can help to inspire action or change. For example, suppose you're writing about the benefits of volunteering. In that case, you might emphasize how volunteering helps others and has personal benefits such as improved mental health and a sense of purpose.
End with a powerful quote or statement: End your explanatory essay conclusion with a powerful quote or statement that reinforces your main point or leaves a lasting impression on your readers. For example, if you're writing about the importance of education, you might end your essay with a quote from Nelson Mandela, such as, 'Education is the most powerful weapon which you can use to change the world.'
Explanatory Essay Example
Here is an example of an explanatory essay:
Explanatory Essay Example:
Importance of Basketball
Final Thoughts
Now you understand whats an explanatory essay. However, if you're still feeling overwhelmed or unsure about writing an explanatory essay, don't worry. Our team of experienced writers is here to provide you with top-notch academic assistance tailored to your specific needs. Whether you need to explain what is an appendix in your definition essay or rewrite essay in five paragraphs, we've got you covered! With our professional help, you can ensure that your essay is well-researched, well-written, and meets all the academic requirements.
And if you'd rather have a professional craft flawless explanatory essay examples, know that our friendly team is dedicated to helping you succeed in your academic pursuits. So why not take the stress out of writing and let us help you achieve the academic success you deserve? Contact us today with your ' write paper for me ' request, and we will support you every step of the way.
Tired of Struggling to Put Your Thoughts into Words? 
Say goodbye to stress and hello to A+ grades with our top-notch academic writing services.
Related Articles
7+ Explanatory Essay Examples That Get the Best Grades
Writing explanatory essays is hard, even for experienced scholars.
In this post, I want to try to tackle the major challenges students face when writing this type of essay, using examples of successful essays. These challenges include:
Struggling to come up with the right idea . (solution:  brainstorming techniques )
Difficulty in organizing the essay. (solution: working on the outline of the essay)
Not having enough evidence or sources to back up points. (solution: doing proper research )
Failing to come up with a conclusion. (solution: following our guide to conclusions )
Not having enough knowledge of the topic. (solution: summarizing key articles on the topic)
Having trouble finding the right words. (solution: writing with Wordtune )
Not having enough time to finish the essay. (solution: working on student time management )
Not being able to present arguments effectively. (solution: learning essay persuasion techniques )
As you can see, for every issue there is the relevant solution, but it takes time to implement it. Another way of tackling this essay is to see other people's essay examples and getting inspiration from them.
Write your explanatory essay faster with this FREE AI tool > Write your explanatory essay faster with this FREE AI tool >
What Is an Explanatory Essay?
If you google "explanatory essay", you'll find a bunch of sites saying that an explanatory essay is the same as an expository essay, or that it's totally different, or not even mentioning that expository essays exist. Who's right?
Answer: Whoever your professor agrees with.
No, seriously. Your professor decides the parameters of your assignment. So if your professor defines an explanatory essay as one that describes a perspective or analyzes the efficacy of, for example, a local housing policy—that's the definition you should work from.
But if your professor distinguishes between explanatory essays (which simply explain what something is and how it works or was developed) and expository essays (which expose the reality of a person, place, thing, or idea through investigation and evaluation), you should distinguish between them as well.
For the purposes of this piece, we're going to use explanatory and expository interchangeably. The dividing line that some draw between these essay types is unnecessarily technical. What's important is that both:
Use an objective perspective
Let the facts speak for themselves
As long as your essay does the same (and includes analysis if required by your professor), you should be in good shape.
Example of explanatory essay
We wrote a whole article on generating essay topic ideas , but here is a good example that can help you get an idea for your own essay:
Why is having a dog as a pet such a wonderful experience?
Dogs are one of the most popular pets in the world. They are beloved companions that bring joy and happiness into the lives of their owners. Dogs have been domesticated for thousands of years and have evolved to become the perfect pet for humans. In this essay, I will explain why having a dog as a pet is a wonderful experience.
One of the primary benefits of having a dog as a pet is the companionship they offer. Dogs are social animals that thrive on human interaction. They are loyal and loving creatures that are always there for their owners. Dogs can help alleviate feelings of loneliness and depression, and provide comfort and support during difficult times.
Another benefit of having a dog as a pet is the health benefits they offer. Studies have shown that owning a dog can help lower blood pressure, reduce stress, and improve overall health. Dogs require daily exercise, which encourages their owners to be more active and can lead to a healthier lifestyle. Additionally, having a dog can boost the immune system and reduce the risk of allergies and asthma in children.
Dogs are also great for families with children. They can help teach children about responsibility, compassion, and empathy. Children can learn to care for and nurture their pets, which can be beneficial for their emotional development. Dogs are also great playmates for children and can provide hours of entertainment and fun.
Training and caring for a dog can also be a rewarding experience. Dogs can be trained to perform a variety of tasks, such as fetching, obedience, and even therapy work. The process of training a dog can help strengthen the bond between the owner and the dog and can be a fulfilling experience. Additionally, caring for a dog requires daily attention and can provide a sense of purpose and fulfillment for the owner.
In conclusion, having a dog as a pet can be a wonderful experience. Dogs offer companionship, health benefits, and can be great for families with children. Caring for a dog can also be a rewarding experience and can provide a sense of purpose and fulfillment for the owner. Owning a dog is a big responsibility, but the rewards far outweigh the effort required.
Example of an explanatory paragraph, generated with AI:
A few subtypes of explanatory essays:
Description or definition essay example
‍ Perhaps the most basic, this subtype does the deceptively simple work of, well, describing or defining a concept, place, person, etc.
Example: How Suspension Bridges Work
This essay explains: The way suspension bridges are constructed and how their design enables them to carry such immense weight.
Cause-and-effect essay example
This type of essay hones in on a particular phenomenon to show what caused it (i.e., where it came from) and how it influences other things.
Example: How Federally Funded Highways Transformed the United States
This essay explains: The history of federally funded highways in the U.S., when federal programs to fund highway construction started, why politicians and others thought highways were important, and what the effect has been on the landscapes, communities, economies, and ecosystems of the country.
Compare-and-contrast essay example
Take two or more things, gather the facts about them, and then write about their similarities and differences.
Example: Hybrid vs. Electric Cars
This essay explains: The various features of hybrid and electric cars, and shows how they are either different or similar in terms of: cost, energy consumption, size, drive time, ease of use, and so on.
‍ How-to essay example
Walk your reader step-by-step through a procedure so they can do it for themselves. (We're doing this later!)
Example: How to Prepare for an Intercontinental Bike Trip
This essay explains: How to get ready for a bike trip between nations and continents. Readers learn how to research their route, find out what travel documents they need, choose the right gear, and determine how much training they should do before leaving.
Problem and solution essay example
Explain a problem (along with its causes and effects) and then describe one or more potential solutions to that problem. This subtype could also be combined with compare-and-contrast to determine the most effective solution.
Example: How Bike Infrastructure Could Solve American Obesity
This essay explains: How American reliance on motorized vehicles promotes a sedentary lifestyle that drives obesity, whereas building bike lanes and trails could encourage Americans to be more active and improve their health one pedal at a time.
‍ Chronology essay example
Explain the history or backstory of a person, place, thing, or idea in chronological order.
Example: The Evolution of the Bicycle
This essay explains: The initial invention of the bicycle and how its shape, frame, and size changed over the years.
What type of explanatory essay are you writing? Hopefully, this list helped you hone in. Now, let's start the writing process.
5 Steps to Write Your Essay
Whether you're writing an explanatory/expository essay or a persuasive essay, the process of researching and writing is pretty much the same. Both genres require research, organization, and thought . But with expository essays, the thought focuses on making sure you understand your topic inside-out and determining the best way to explain it, while with persuasive essays, you're focused on crafting a convincing argument.
Follow these steps to turn that blank page into a final manuscript:
1. Choose topic and angle. 
Do you have free rein to write about the topic of your choice? Make the most of it.
In college, my public speaking professor let us choose all of our own speech topics. A classmate gave an explanatory presentation on how to survive the zombie apocalypse . She brought props and had the class totally enchanted. Our professor encouraged creativity, so I'm sure she earned a winning grade—and had fun in the process.
You can't use props or sound in a written essay, but you can still work some creative magic. That magic starts with choosing your topic and angle.
To choose well, first make sure you understand the assignment: 
What exactly has your professor asked you to write? Which of the subtypes should your piece be?
Are there any parameters for what type of topic you can write about?
What kind of class is this? An English composition class will offer more freedom than, say, a history class focused on the French Revolution.
If you're allowed to write about anything, brainstorm a list of topics you're curious about. Then think of smaller topics within that area.
Example: Transportation
Electric cars
The highway system
Engineering
Any of these topics you could easily write volumes about, so next, narrow down to your specific angle. One way I like to come up with angles is to think of how two or three different topics intersect.
Example 1: electric cars + the highway system 
Angle: How Much Will It Cost to Update Federal Highways with Charging Stations for Electric Cars
Notice that this angle includes a third element: cost
Example 2: bicycles + bridges
Angle: The Safest Bridges for Bicycles Have One Thing in Common: No Cars
Third element: safety
Example 3: electric cars + buses
Angle: Electric Cars vs. Buses: Which Is Better for the Environment?
Third element: environment
Your turn: Make a list of topics you're interested in. Then, identify some intersecting topics. Based on your assignment parameters, develop an angle that narrows your focus to an intersection that interests you.
Not sure what angle to go with? Do some broad research on your topics and then return to this step.
2. Research, research, research.
Explanatory essays require solid research. These essays exist to lay out the facts for the reader so they can clearly understand the topic. Your opinion—what you think about electric cars or suspension bridges or transportation infrastructure—doesn't matter. And it doesn't belong here.
Where you should start your research depends on how much knowledge you already have.
If you're writing about suspension bridges and you already know the Brooklyn Bridge and Golden Gate Bridge are suspension bridges, you probably don't need to start with the encyclopedic entry for "suspension bridges". But if you don't know the basic facts about your topic, encyclopedias are a great place to start.
Thanks to the advances of technology—and this marvelous thing called the internet—you don't have to go to a research library to gain that ground-level knowledge of your topic. But you do still need to make sure you're drawing from credible sources.
For encyclopedias, try these to start:
Dictionaries can be helpful too:
Merriam-Webster
Dictionary.com
Once you know your topics' basic facts, focus on researching those topics in the context of your angle . It may help to make a list of questions you're trying to answer so you can keep your research focused.
Example: Electric Cars vs. Buses: Which Is Better for the Environment?
Are most buses gas-powered or electric?
What's the average emissions of greenhouse gas from gas-powered buses?
How much energy do electric cars use? What's the lifespan of their batteries? Are they just using electricity that was produced in a polluting way somewhere else? What about electric buses?
How many people can ride a bus? How many people typically are transported by one car? 
What would be the average energy consumption per person in an electric car versus a bus?
Once you know the questions you need to answer, look for sources that address those questions. For an academic essay, you'll probably want to stick with academic sources : peer-reviewed studies and research papers published by academic journals. But official government databases can also be useful. And news stories from reputable publications can provide some direction as well (check with your professor to see whether or not you can use news publications as sources for your essay). Your educational institution likely provides access to all of these kinds of sources through the university library.
Your turn: Think through your angle and make a list of questions your piece needs to answer. Next, start searching academic databases for the information you need. Take notes as you research, and be sure to save any links, titles, author names, page numbers, and publication information you'll need to properly cite your sources.
3. Outline your essay.
Call me crazy, but I actually think this is the fun part. I hated writing outlines when I was in school, but since making my living as a professional writer, they've become the #1 way I beat writer's block.
First: Throw out the idea that your outline should be a series of bullet points neatly organized into sections and subsections. Your outline only needs to make sense to you , so play around to find an approach that works with your brain. The idea here is simply to make a map you'll follow when you sit down to write.
Here's what I do:
Identify the specific hook I'm going to use to start things off.
List the different examples and details I need to include.
Use the main focus or idea of my piece to order everything in a natural, logical way.
A lot of times, my outline becomes a combination of bullet points and sentences or paragraphs I write as I'm sketching out the piece. I'm basically just thinking the piece through, from beginning to end. Instead of getting stuck while I'm writing, I work through the tough spots in the outlining stage.
This is what my outline looked like for this piece:
Okay, that's kind of long, so I cut it off early—but you get the point. 
A lot of times, my outline starts as bare-bones bullets. As I work on it, ideas pop up that I stick in where they make sense. But when I write, those elements might move around ( notice how the examples of transportation essays got bumped up to the section on subtypes of essays ).
Your outline is just a guide. It's not an architect's blueprint that needs to be followed to the exact millimeter. There's room for things to change. 
But an outline keeps you on-track when you're writing . If you find yourself stuck (or lost) in the writing step, reference your map. You might need to backtrack, move what you've written around, or adjust your route. 
Your turn: Take a few minutes and sketch out your essay. Where does it start? What points does it hit? Are there any ways you see the different points connecting that should inform how you order them? As you think it through, scribble out any lines or paragraphs that come to you and stick them in the outline where they make the most sense. Even if you don't use these exact words later, they'll help prevent that deer-in-the-headlights stare that hits when you see a blank page.
Time to put everything together! 
With your outline and research ready, start your intro and set up your piece. Your opening should briefly introduce your readers to the topic(s) you're writing about and the questions you're going to answer—but don't give everything away. You want to stir up readers' curiosity and give them a reason to keep reading.
Depending on the length of your essay, your intro may be one to three paragraphs long (longer pieces get longer intros). But it should be concise and to the point, and smoothly transition into the body of your essay.
The body is the meat and potatoes of your piece. Answer those questions, flesh out your explanation, and give readers a thorough understanding of your topic. Show off your research! Include those bizarre and fascinating facts you learned along the way. Use a tasteful metaphor or compelling anecdote to explain some of the more difficult aspects of your topic. 
As you write, be sure to follow a consistent logic throughout your piece: 
If you're detailing a history or an event, use chronological order: start at the beginning and write about the events in the order that they happened.
Are you explaining how a machine or other invention works? Start with where the movement starts—the pedals of a bicycle, the wind turning the turbines—or with the feature doing the most significant work (e.g., the wires of the suspension bridge). 
Other logics include: size (small to large, large to small), significance (greatest to least), or space (left to right, right to left, outside to center, center to outside).
You don't need to label everything you write about as the "next biggest" or "least significant", but sticking to a logic helps your readers orient themselves—and helps you determine which paragraph or subtopic should go where. This way, your thoughts clearly flow from one paragraph to the next. 
‍ Quick note: If you can't name the logic that's guiding your piece, don't worry. As long as your paragraphs naturally follow each other and all questions raised in the intro are answered by the end, your essay probably follows a logic just fine. But if you feel like your piece bounces around willy-nilly, play with a couple different logics and see if one smoothly orders your sentences and paragraphs.
Your turn: Get writing! If you're stuck on the intro, try writing a working title for your piece to focus your attention. Then, follow your outline to work all the way from the beginning to a conclusion that sums everything up.
If you can, let your piece sit for at least a day. Then, for the editing process , open up that document and read through with these questions in mind:
Does the essay fulfill the assignment? Review the assignment description from your professor. Does your essay tick all the boxes? If not, what's missing? Can you weave that element into what you've already written? Revise as necessary.
Are the sentences and paragraphs ordered in a way that makes logical sense? If your essay feels clunky in places, you might have switched logics (as explained above) or you might need to insert some more explanation that clearly ties the sentences or paragraphs together. Make sure your essay doesn't just list facts, but also shows how they relate to each other.
Does the hook catch your eye? The beginning of your piece should grab your reader's attention. Check out our advice for prize-winning hooks here .
Does the conclusion effectively sum things up? Instead of repeating everything your essay says, your conclusion should briefly distill the main takeaway or core idea for your reader. It should show that you've fulfilled the promise made in your intro, without being unnecessarily repetitive or redundant.
Have you cited all your sources? Make sure to cross this off before hitting "submit." Follow the citation style specified by your professor.
Is spelling and grammar clean and correct? You are writing, after all, and these things matter. A bonus tip to help you catch those sneaky typos: Read your piece backwards. You might be surprised what you spot.
Did We Explain That Well Enough?
This blog was basically a long, non-academic explanatory essay, so hopefully, you've learned something new and are feeling less overwhelmed about your essay on medieval literature, transportation infrastructure, Persian history—or whatever you're writing about.
P.S. This article was co-written with Wordtune . Wordtune didn't write the whole piece. Instead, it contributed ideas, suggested rephrasing alternatives, maintained consistency in tone, and of course - made the process much more fun for the writer.
Join our newsletter and get better at writing
Thanks you're in..
How to Write an Ultimate Guide (and Why You Should Call It Something Else)
An ultimate guide is a piece of written content that goes deep and wide on a topic. It answers basic, foundational questions about the topic., but also goes a step further to provide more depth and insight. Let's learn how to create one, shall we?
6 Examples of Powerful Copywriting (That Gets Results!)
Discover effective examples of copywriting that really works! Learn the secrets behind attention-grabbing headlines and persuasive language to achieve tangible results. Elevate your copywriting skills with practical insights and proven techniques.
"How I Overcame My AI Aversion with Wordtune" – A Writer Explains
Discover how this professional writer has softened her position on AI writing assistants and learned how to properly integrate them into her workflow while still keeping her work her own.
Advertising
Applications
Assessments
Certificates
Announcement
Invitations
Newsletters
Questionnaires
Food & Beverages
Recruitment
Marketing Examples
Transportation
10+ Explanatory Essay Examples [ Synthesis, Informative, Structure ]
Explanatory Essay
10+ explanatory essay examples, 1. animal explanatory essay, 2. explanatory essay checklist, 3. internet explanatory essay, 4. explanatory synthesis essay, 5. explanatory essay sample, 6. informative explanatory essay, 7. baseball explanatory essay, 8. student explanatory essay, 9. education explanatory essay, 10. explanatory essay analysis, 11. descriptive or explanatory essay, what is an explanatory essay, how to write an explanatory essay, what is an explanatory essay, when writing the essay, what is best to avoid, is an expository essay and an explanatory essay the same.
1. Choose Your Topic for Discussion
2. do extensive research on your topic, 3. move to the body of the essay, 4. end your essay with a strong conclusion, 5. edit your work, more design, demonstrative speech examples, exclamatory sentence examples, bridge sentences — types and examples, essay: purposes, types and examples, free 59+ proposal examples, 19+ jargon examples, free 18+ organizational analysis examples, 11+ reading list examples, 11+ bowtie risk analysis examples, free 10+ informative speech examples & samples, 10+ causal research templates and examples, free 10+ request for quote examples.

Related Articles
id; ?>)" rel="noopener" role="button" tabindex="0" aria-label="postclick">Performance Summary Examples
id; ?>)" rel="noopener" role="button" tabindex="0" aria-label="postclick">33+ Essay Examples
Have a language expert improve your writing
Run a free plagiarism check in 10 minutes, generate accurate citations for free.
Knowledge Base
How to write an essay outline | Guidelines & examples
How to Write an Essay Outline | Guidelines & Examples
Published on August 14, 2020 by Jack Caulfield . Revised on July 23, 2023.
An essay outline is a way of planning the structure of your essay before you start writing. It involves writing quick summary sentences or phrases for every point you will cover in each paragraph , giving you a picture of how your argument will unfold.
Table of contents
Organizing your material, presentation of the outline, examples of essay outlines, other interesting articles, frequently asked questions about essay outlines.
At the stage where you're writing an essay outline, your ideas are probably still not fully formed. You should know your topic  and have already done some preliminary research to find relevant sources , but now you need to shape your ideas into a structured argument.
Creating categories
Look over any information, quotes and ideas you've noted down from your research and consider the central point you want to make in the essay—this will be the basis of your thesis statement . Once you have an idea of your overall argument, you can begin to organize your material in a way that serves that argument.
Try to arrange your material into categories related to different aspects of your argument. If you're writing about a literary text, you might group your ideas into themes; in a history essay, it might be several key trends or turning points from the period you're discussing.
Three main themes or subjects is a common structure for essays. Depending on the length of the essay, you could split the themes into three body paragraphs, or three longer sections with several paragraphs covering each theme.
As you create the outline, look critically at your categories and points: Are any of them irrelevant or redundant? Make sure every topic you cover is clearly related to your thesis statement.
Order of information
When you have your material organized into several categories, consider what order they should appear in.
Your essay will always begin and end with an introduction and conclusion , but the organization of the body is up to you.
Consider these questions to order your material:
Is there an obvious starting point for your argument?
Is there one subject that provides an easy transition into another?
Do some points need to be set up by discussing other points first?
Prevent plagiarism. Run a free check.
Within each paragraph, you'll discuss a single idea related to your overall topic or argument, using several points of evidence or analysis to do so.
In your outline, you present these points as a few short numbered sentences or phrases.They can be split into sub-points when more detail is needed.
The template below shows how you might structure an outline for a five-paragraph essay.
Thesis statement
First piece of evidence
Second piece of evidence
Summary/synthesis
Importance of topic
Strong closing statement
You can choose whether to write your outline in full sentences or short phrases. Be consistent in your choice; don't randomly write some points as full sentences and others as short phrases.
Examples of outlines for different types of essays are presented below: an argumentative, expository, and literary analysis essay.
Argumentative essay outline
This outline is for a short argumentative essay evaluating the internet's impact on education. It uses short phrases to summarize each point.
Its body is split into three paragraphs, each presenting arguments about a different aspect of the internet's effects on education.
Importance of the internet
Concerns about internet use
Thesis statement: Internet use a net positive
Data exploring this effect
Analysis indicating it is overstated
Students' reading levels over time
Why this data is questionable
Video media
Interactive media
Speed and simplicity of online research
Questions about reliability (transitioning into next topic)
Evidence indicating its ubiquity
Claims that it discourages engagement with academic writing
Evidence that Wikipedia warns students not to cite it
Argument that it introduces students to citation
Summary of key points
Value of digital education for students
Need for optimism to embrace advantages of the internet
Expository essay outline
This is the outline for an expository essay describing how the invention of the printing press affected life and politics in Europe.
The paragraphs are still summarized in short phrases here, but individual points are described with full sentences.
Claim that the printing press marks the end of the Middle Ages.
Provide background on the low levels of literacy before the printing press.
Present the thesis statement: The invention of the printing press increased circulation of information in Europe, paving the way for the Reformation.
Discuss the very high levels of illiteracy in medieval Europe.
Describe how literacy and thus knowledge and education were mainly the domain of religious and political elites.
Indicate how this discouraged political and religious change.
Describe the invention of the printing press in 1440 by Johannes Gutenberg.
Show the implications of the new technology for book production.
Describe the rapid spread of the technology and the printing of the Gutenberg Bible.
Link to the Reformation.
Discuss the trend for translating the Bible into vernacular languages during the years following the printing press's invention.
Describe Luther's own translation of the Bible during the Reformation.
Sketch out the large-scale effects the Reformation would have on religion and politics.
Summarize the history described.
Stress the significance of the printing press to the events of this period.
Literary analysis essay outline
The literary analysis essay outlined below discusses the role of theater in Jane Austen's novel Mansfield Park .
The body of the essay is divided into three different themes, each of which is explored through examples from the book.
Describe the theatricality of Austen's works
Outline the role theater plays in Mansfield Park
Introduce the research question : How does Austen use theater to express the characters' morality in Mansfield Park ?
Discuss Austen's depiction of the performance at the end of the first volume
Discuss how Sir Bertram reacts to the acting scheme
Introduce Austen's use of stage direction–like details during dialogue
Explore how these are deployed to show the characters' self-absorption
Discuss Austen's description of Maria and Julia's relationship as polite but affectionless
Compare Mrs. Norris's self-conceit as charitable despite her idleness
Summarize the three themes: The acting scheme, stage directions, and the performance of morals
Answer the research question
Indicate areas for further study
If you want to know more about AI tools , college essays , or fallacies make sure to check out some of our other articles with explanations and examples or go directly to our tools!
Ad hominem fallacy
Post hoc fallacy
Appeal to authority fallacy
False cause fallacy
Sunk cost fallacy
College essays
Choosing Essay Topic
Write a College Essay
Write a Diversity Essay
College Essay Format & Structure
Comparing and Contrasting in an Essay
 (AI) Tools
Grammar Checker
Paraphrasing Tool
Text Summarizer
AI Detector
Plagiarism Checker
Citation Generator
Here's why students love Scribbr's proofreading services
Discover proofreading & editing
You will sometimes be asked to hand in an essay outline before you start writing your essay . Your supervisor wants to see that you have a clear idea of your structure so that writing will go smoothly.
Even when you do not have to hand it in, writing an essay outline is an important part of the writing process . It's a good idea to write one (as informally as you like) to clarify your structure for yourself whenever you are working on an essay.
If you have to hand in your essay outline , you may be given specific guidelines stating whether you have to use full sentences. If you're not sure, ask your supervisor.
When writing an essay outline for yourself, the choice is yours. Some students find it helpful to write out their ideas in full sentences, while others prefer to summarize them in short phrases.
You should try to follow your outline as you write your essay . However, if your ideas change or it becomes clear that your structure could be better, it's okay to depart from your essay outline . Just make sure you know why you're doing so.
Cite this Scribbr article
If you want to cite this source, you can copy and paste the citation or click the "Cite this Scribbr article" button to automatically add the citation to our free Citation Generator.
Caulfield, J. (2023, July 23). How to Write an Essay Outline | Guidelines & Examples. Scribbr. Retrieved November 14, 2023, from https://www.scribbr.com/academic-essay/essay-outline/
Is this article helpful?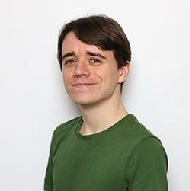 Jack Caulfield
Other students also liked, how to create a structured research paper outline | example, a step-by-step guide to the writing process, how to write an argumentative essay | examples & tips, what is your plagiarism score.

Essay Guides
Main Academic Essays
Explanatory Essay: Definition, Outline, Writing Steps & Samples
Speech Topics
Basics of Essay Writing
Essay Topics
Other Essays
Research Paper Topics
Basics of Research Paper Writing
Miscellaneous
Chicago/ Turabian
Data & Statistics
Methodology
Admission Writing Tips
Admission Advice
Other Guides
Student Life
Studying Tips
Understanding Plagiarism
Academic Writing Tips
Basics of Dissertation & Thesis Writing

Research Paper Guides
Formatting Guides
Basics of Research Process
Admission Guides
Dissertation & Thesis Guides
Explanatory Essay: Definition, Outline, Writing Steps & Samples
Table of contents

Use our free Readability checker
An explanatory essay  is a type of essay that aims to explain or describe a particular topic or subject. The purpose of an explanatory essay is to provide readers with information and to educate them about a topic in a concise manner.
In this article, we will discuss an explanatory writing definition, provide an outline of key components, and guide you through how to write an explanatory essay. Additionally, we will provide a well-written explanatory essay example to further illustrate required structure and format of writing the paper. Whether you are a college student or a professional, this article will offer all the tools you need to write a clear and effective explanatory essay. Our professional essay writers did their best to share all essential details on an explanatory essay – beginning with an introduction and ending with a conclusion. Let's get started!
What Is an Explanatory Essay: Definition
An explanatory essay is a type of academic writing in which the writer presents an explanation or analysis of a specific topic or idea. Its main goal is to provide the reader with a clear, unbiased and well-supported understanding of the subject matter, through use of evidence and logical reasoning.  Instead of persuading or arguing with the reader, explanatory essays provide relevant information to them. Therefore, a writer must present information objectively, without injecting their own personal opinions or biases.  Additionally, explanatory writing can be used in professional settings as well, for example, in a scientific report, or in a business proposal to explain the process of a product or service creation, or to provide data analysis. According to definition of explanatory writing, it explains why things happen the way they are.
What is the Purpose of an Explanatory Essay?
Explanatory essay purpose is to provide an explanation or clarification of a particular topic or subject. This type of assignment is used to inform or educate readers about a specific concept or idea. Similarly to writing an informative essay , the focus is on offering a clear and comprehensive understanding of topic, rather than arguing about a particular point of view.  A writer should present information, define terms, and use evidence to support their explanations. Explanatory essay also aims to explain complex ideas in a clear and concise manner, making information accessible and understandable to reader.
Explanatory Essay Outline
Explanatory essay outline varies depending on information that author is trying to present. Aim of explanatory outline is to organize points into paragraphs and provide a framework on how to write an explanation paper. You can find an example of an essay outline online that can help guide you on what to do.  Below is an example of an explanatory essay outline template.
Background information on the topic.
Thesis statement.
First point supporting thesis statement.
Evidence or examples to support this point.
Explanation of evidence provided.
Concluding statement.
Second point supporting thesis statement.
Evidence or examples to support point.
Third point supporting thesis statement.
Summarize main points
Restate thesis statement
Call to action or future implications.
Explanatory Essay Structure
Structure of an explanatory essay typically includes an introduction , body , and conclusion .  Writing an explanatory essay begins with drafting an introduction . Introduction provides background information on topic and  thesis statement in closing sentence. Thesis statement offers the main idea of paper. Subsequent parts of an explanatory essay support the developed thesis statement using valid evidence.  Body of the paper is where writers present evidence, examples, and explanations to support their thesis statement. Body typically contains several paragraphs, each focusing on a specific aspect of topic and providing evidence to support it.  Finally, conclusion summarizes main points and arguments of the writing, and restates thesis in different ways. It also provides a final perspective on topic, and may offer some recommendations or suggestions for further reading or research.
Explanatory Essay Introduction
Have you been wondering how to write an explanatory essay introduction? A good introduction for an explanatory essay should have three main elements:
Background information
Thesis statement
The hook is an attention-grabbing and interesting sentence that entices reader to continue reading. It can be a surprising fact, a quote, or a thought-provoking question. Background information provides context for the topic being discussed and helps readers to understand significance of the issue. This section should be brief and to the point. Last part of introduction paragraph for an explanatory essay is a thesis statement . This is a statement that author will support by using facts, quotes and examples throughout the body of paper before concluding with personal opinion based on provided evidence.
Explanatory Essay Thesis Statement
It is important to know what is an explanatory thesis statement before exploring its purpose. Thesis is a statement that presents main idea or topic in a clear and concise manner. Thesis statement for an explanatory essay is an essential element as it serves as a roadmap for the entire work. It should be specific and arguable.  Thesis statement should be presented early in paper, typically in introduction, to guide reader's understanding of essay's main points. It should be specific enough to clearly convey a topic, but not so specific that it limits the paper's scope. Additionally, it should be arguable, meaning that it should be open to interpretation and debate.  With this information, you can practice how to write a thesis statement for an explanatory essay.
Explanatory Essay Body
Next step after introduction is to write a body paragraph for an explanatory essay . Explanatory essay body paragraph provides evidence that supports thesis statement. It should include facts, statistics, expert opinions, examples and other evidence that help to prove thesis statement is accurate.  Body paragraphs should be written in a clear and logical manner, making a strong case for thesis statement. It should also be written in a way that is easy for readers to understand and follow, ensuring that evidence is presented in a clear and convincing manner.  To effectively convey information in the body of an explanation essay, it is important to use a variety of different techniques and strategies. This may include use of images, infographics, examples, theories, quotes, and other relevant information. By incorporating these different elements, writers can more effectively engage readers and provide a more comprehensive understanding of topic at hand. Additionally, use of these different techniques can help to break up text and make it more visually appealing and easier to read.
Explanatory Essay Conclusion
An explanatory essay conclusion is the final section of the paper that summarizes main points and restates the thesis statement. Conclusion for explanatory essays should be written in a way that ties all of information presented in paper together, providing a clear and concise summary of main ideas.  Steps on how to write a conclusion for an explanatory essay are as follows:
Restate the thesis statement.
Summarize main points: conclusion should sum up key points and evidence presented in paper, highlighting most important information.
Provide a sense of closure: indicate that paper has come to an end and that main points have been fully discussed. Your conclusion must show that the ideas have been explored fully.
Emphasize significance of the topic.
Provide final thoughts or recommendations: give reader something to consider after reading your work.
How to Write an Explanatory Essay Step-by-Step?
Best way to understand how to write an explanatory essay is by practicing certain steps involved in the process. By following these steps, writer will have a clear understanding of process and be able to effectively present information in a logical and easy-to-understand manner. Subsequent section will discuss how to do an explanatory essay by covering some important tips and considerations for each step, to help you produce a high-quality writing. Details on each step are discussed below.
1. Produce an Idea
First step in producing an idea in an explanatory essay is by thinking about what you are passionate about or interested in. This will make writing process more enjoyable and will also make it easier for you to have a strong understanding of the topic. When brainstorming a topic in explanatory essay writing, you should consider your audience and what they may be interested in reading about. More ways to brainstorm new ideas include looking at current events or trending topics in your field of study or area of interest.  Narrow down your list of ideas by evaluating which explanatory essay topics would make most interesting and informative writing. Once you have a topic in mind, do some preliminary research to ensure that there is enough information available to write a comprehensive paper.
2. Make a Detailed Research
Before writing an explanatory essay, you should do detailed research to collect relevant information. Here are some steps to follow when gathering information:
Identify topic and focus of your research paper. This will help you determine what types of sources to look for and where to find them.
Search for sources using a variety of methods, such as online databases, library catalogs, and search engines.
Evaluate credibility of each source. Check for things like author's credentials, publisher, and date of publication.
Take detailed notes as you read through your sources. Be sure to note author, title, and publication date for each source, as well as any key information or quotes that you plan to use in your paper.
Finally, review all sources again, and make sure they are reliable and trustworthy before you use them in your explanatory paper.
3. Use Appropriate Examples
Examples in explanatory writing are an effective way to explain a concept or idea because they provide a concrete illustration of topic being discussed. They can make complex ideas easier to understand by providing a real-world context. Using an appropriate explanatory essay example can help to strengthen credibility of information being presented. Sources used in this paper should be applicable to the real world. Examples can be used to persuade readers to see a certain point of view. For instance, when discussing a controversial topic, providing examples can help to demonstrate validity of the writer's argument. Also, providing illustrations helps the reader to understand unfamiliar concepts.
4. Create an Explanatory Essay Outline
Best way to know how to write an explanatory essay outline is to consider the amount of information gathered through detailed research and obtaining logical arrangement to ensure flow of ideas. Created through identifying a specific idea from detailed research and ensuring readers can easily relate logical flow throughout the paper. Appropriate outline for explanatory essay entails introduction, body and conclusion each containing specific information arranged in a logical manner to provide flow of your paper.  Example of an outline provided above follows a general structure and provides the best organization of communicating directly to readers. Moreover, a sample above shows a flawless way of obtaining information and opinion of an author. Besides, it provides an outline in a manner that is easy to follow and comprehend.
5. Write an Outstanding Beginning
Capturing attention of the reader to go ahead and read entire paper is dependent on the introduction. Therefore, providing a hook seems like the best way on how to start an explanatory essay. First step to capture your audience's attention is usually to write an introduction paragraph for an explanatory essay. Introduction becomes the first paragraph in any type of writing, and it is important in capturing interest among readers.  Writing an effective introduction involves providing a hook and general description of the topic, background information and thesis statement. These elements provide an overview of your paper and instigate readers to expect more detailed information about your topic throughout the writing.
Explanatory Essay Introduction Example
Introduction paragraph is the beginning of paper and helps to introduce general ideas about topic and to capture attention and interest of your readers to continue reading. Introduction must begin with a hook, followed by scope of the topic and closing sentence should include a debatable thesis statement. Revising explanatory essay introduction examples can help you understand the concept better. Below is an example of introduction paragraph.
Why do teenagers commit suicide? The rate of committing suicide among teenagers have been on rise. Some leave suicide notes while others left nothing to show the cause of their actions. Suicide has been linked with mental disorders. Nevertheless, there has been a need to investigate other underlying causes apart from mental disorder. Therefore, there are several underlying factors that lead to suicidal actions among youths that need to be investigated. Increase in suicide rates among teenagers can be attributed to a combination of societal pressures, mental health issues, and a lack of access to proper resources and support.
6. Come Up With an Explanatory Essay Thesis Statement
Understanding how to write a thesis statement for an explanatory essay is essential in ensuring that the reader comprehends whole idea author is trying to prove. Thesis statement for explanatory essays provides main idea in a precise manner. It is usually written in concluding statement of introduction paragraph of explanation writing.  Effective thesis statement should be specific but must consider scope of the work. In addition, an outstanding thesis statement doesn't include your emotions or opinion. Save arguments and viewpoints for an argumentative essay .
Explanation Essay Thesis Statement Example
Thesis statement is written in the concluding sentence. It is supposed to be specific and concise in providing the main idea of your paper. Additionally, to make it effective, thesis statement should be outstanding and debatable with open interpretation. Thesis statement sums up central point of the writing, and should articulate it in a few words without providing too much information. However, reader has to note specific ideas that author is trying to relay.  Example of an explanatory essay thesis statement is stated as follows:
Increase in suicide rates among teenagers can be attributed to a combination of societal pressures, mental health issues, and a lack of access to proper resources and support.
7. Support Your Ideas With Evidence
The central idea that author intends to express can only be validated through relevant evidence from credible sources. Supporting thesis statement is based on how well one knows how to write an explanatory body paragraph. Body of an explanatory essay entails evidence to support your topic. Evidence supporting the idea is obtained from detailed research conducted after identifying a specific idea.  Main aim of the body paragraph is to prove thesis statement. Some ways used to communicate in body include examples, facts and opinions among other evidence that are deemed relevant and credible. Having an effective body in writing requires presenting evidence in a clear and convincing way that will enable reader to easily relate important ideas to thesis statement. Including different techniques of presenting evidence in body of report, provides vivid understanding and wider perception of the topic.
Example of an Explanatory Essay Body Paragraph
Body paragraph provides evidence that supports thesis statement. Below is a perfect explanatory body paragraph example about factors that cause suicide among teenagers.
Society plays a significant role in shaping mental health of teenagers. With constant pressure to fit in and meet societal expectations, many teens struggle with low self-esteem and feelings of inadequacy. Social media amplifies this pressure by providing a platform for teens to compare themselves to others and constantly measure themselves against impossible standards. This can lead to depression, anxiety, and ultimately, suicide. Mental health issues, such as depression and anxiety, are also major contributing factors to suicide among teenagers. These conditions are often left undiagnosed and untreated due to a lack of access to proper resources and support. Many teens may not have the means to seek out professional help or may not understand the severity of their condition. Additionally, the stigma surrounding mental health can prevent teens from seeking help, leaving them to struggle alone with their thoughts and feelings. This further increases the risk of suicide.
8. Summarize Your Explanatory Paper
Last section of the explanatory essay writing is to summarize your evidence to support the thesis statement. Explanatory summary restates thesis statement and highlights important information presented throughout the work. Main idea is to link all information in the paper together to provide a common relationship between main ideas and thesis statements. Opinion of author is provided in summary section, which is dependent on depth of evidence provided in body. Author can agree or disagree with thesis statement, if it is efficiently supported by credible and relevant sources. Besides, the summary provides necessity of the topic at hand and possible recommendations.
Example of Explanatory Essay Conclusion
Conclusion paragraph starts by restating thesis and summarizing main points. Sample of an explanatory essay conclusion as one provided below will help you understand concept better.
In conclusion, suicide among teenagers is a complex issue that is influenced by a combination of societal pressure, mental health issues, and a lack of access to proper resources and support. It is important that we take a holistic approach to addressing this issue by solving underlying causes and providing teens with support and resources they need to navigate challenges of adolescence. This includes providing mental health education, addressing societal pressures, and increasing access to professional help and support. By working together, we can help to reduce suicide rates among teenagers and give young people the chance to live happy and fulfilling lives.
9. Proofread an Explanatory Essay
Final step in writing an explanatory article involves proofreading your work properly. It entails revising paper a couple of times to check if it has proper flow of thoughts, communicate to audience with the clear ideas, and understand if conclusion provides a concise value of the thesis statement. It is usually done a day after completion to easily spot mistakes. Moreover, proofreading explanatory essays aims at detecting minor errors and grammatical mistakes that might affect clarity and quality of the paper. During proofreading, any error or mistake is noted and necessary editing done to improve the value of the paper.
Explanatory Essay Format
Format for an explanatory essay depends on the discipline provided in the paper. There are different formats to write an explanatory essay including APA style format , MLA format and Chicago style paper format which are provided in instructions. Format provided in paper also dictates the style of structure and citation of sources used in the paper. The format does not have any influence on content of the paper and is usually based on a system preferred by the author. Writer uses the recommended format that seems easier and familiar. Therefore, explanatory papers can take any format with similar structure and enable the author to communicate effectively to readers.
Explanation Essay Examples
Explanatory writing examples  provided below show the required structure of the essays. Under the structure there are possible sections with some clarifications to help the reader understand the main idea. Explanatory essay samples are necessary to readers because they help in understanding how to build up the topic under study. Moreover, each of the example of explanatory writing provided below is important in learning different formats of writing, conveying a general idea of the work.

Explanatory Essay Writing Tips
Writing tips are essential in ensuring an excellent explanation essay. Some of these writing tips are listed below:
Take advantage of transition and linking words and write a hook for an explanatory essay.
Cite sources from which facts were drawn. Sources should be credible and recent to ensure high value of paper. Following examples of explanatory essays is the best way of learning how to cite.
Proofread the paper. This involves revising work to ensure topic is analyzed in a logical manner that follows correct explanatory essay layout which is easily understood by audience.
Edit an essay. Follows after identifying and noting errors and mistakes during proofreading. It is done a day after completion of writing to ensure all mistakes are edited and paper's value improved.
Share the paper with a close person as a way of further improving its value and ensuring explanatory essay meaning is maintained. In addition, by sharing, authors can get feedback on where to make necessary corrections and changes to ensure writing is more understandable and clearly communicates to the audience.
Explanatory Essay Checklist
Before final submission of the explanatory essay, there are several checks it should go through first to ensure a proper flow in the paper and that the intended information is easily understood by the reader. The checklist enables one to write a good explanatory essay. The checklist includes the following:
checkbox My explanatory writing is clear.
checkbox Provided information has required flow and is connected with transition words.
checkbox Supporting evidence proves my thesis statement.
checkbox I started an explanatory essay with a hook that grabs reader's attention.
checkbox My writing is understandable to the reader or doesn't leave them confused.
checkbox My summary ties key points to the thesis statement.
checkbox The citation and referencing style is appropriate to the paper format.
Bottom Line on How to Write an Explanatory Essay
The question of what is explanatory writing has various definitions but generally,  it is usually academic writing which provides analysis of a specific topic or idea to readers. Explanatory essay template provides the basic structure that can be followed in explanatory writing. Besides, explanatory essay examples provide vivid understanding on how to write a good explanatory paper. Through using templates and examples, one can master steps and structure of writing an explanatory essay.  Structure of explanatory paper has three parts that are logically arranged to enable readers to easily understand what the author intends to prove.  Besides, flow of ideas in a logical manner enables relating different evidence provided in body to thesis statement and accounting for correct conclusion. If you need more help on writing, feel free to seek more suggestions in our Blog. From guides on exemplification essay to tips on evaluation essay , you will find tutorial fitting any academic need.
If you are struggling with writing an expository essay, remember that you can always count on our expert academic writers. Let us know your assignment details and we will craft a custom paper in line with all requirements to your ' write my college essay for me ' request.
FAQ About Explanatory Essays
1. how is an explanatory essay different from an argumentative essay.
Differences between explanatory and argumentative essay is that explanatory paper is about presenting information to explain something while an argumentative writing is about persuading the readers to agree with an opinion. In the explanatory paper, the author provides an open interpretation of the topic before finally providing links between main ideas  that proves the thesis statement. 
2. Is an explanatory essay the same as an informative essay?
No. An informative essay is based on detailed facts and data while an explanatory paper requires author's opinion on some certain points. Explanatory essay meaning is drawn from author's presentation of idea and how well it is supported. Despite having an open interpretation and debatable thesis statement, clear facts about topic in explanatory paper are not easily determined. Author makes rational decisions based on the weight of evidence provided.
3. What is included in explanatory essay?
Explanatory essay is a type of writing where author presents some points of view on a certain topic, event or situation. Opinion of author is generally the idea supported by most of the evidence provided in body. Remember to include introduction, body, and conclusion to adequately support your claims and understand the difference between those parts of your paper.
4. Is an explanatory essay objective or subjective?
Explanatory writing is about presenting a balanced, objective description of the topic. The paper is objective and provides an all around perception of topic both opposing and proposing evidence on thesis statement. General description provides the author's idea and reader can easily understand point of view based on provided sources and evidence.
5. How many paragraphs are in an explanatory essay?
Explanatory essay has five paragraphs though it can include more. Paragraphs vary with subheading the author decides to include in essay. General structure requires one paragraph for introduction, three for body and last one for conclusion. However, in case of extra evidence in body and long introduction, more paragraphs can be used.
Daniel Howard is an Essay Writing guru. He helps students create essays that will strike a chord with the readers.
You may also like
Expository Essay
Expository Essay Examples

Free Expository Essay Examples For Students
Published on: Aug 14, 2018
Last updated on: Nov 15, 2023
People also read
Complete Guide to Expository Essays: Writing Help and Topics
Interesting Expository Essay Topics For Your Next Paper
How to Write an Expository Essay Outline Like a Pro
Types of Expository Writing - Definition and Examples
Ultimate Guide to Writing an Expository Essay About a Person
Learn to Write an Expository Essay About Yourself
Learn the Basics of Crafting an Expository Essay about a Book
Learn to Write Expository Essay About Mental Health - Examples & Tips
How to Write an Expository Essay about Bullying: A Guide
Expository Essay About Dogs: Steps, Examples & Topics
A Guide to Writing an Expository Essay about Education
Expository Essay About Friendship: A Writing Guide
Discover How to Write Expository Essays About Music – A Step-by-Step Guide
Share this article
Are you a student struggling to understand the intricacies of expository essay writing?
Do you find yourself in need of clear guidance and practical examples to master this essential skill? Look no further!
In this guide, we'll look into 10+ expository essay examples, providing you with the knowledge you need to start writing. From understanding the fundamentals to dissecting real examples, we've got you covered.
Let's get started on this journey!
On This Page On This Page
What is Expository Essay Writing?
An expository essay is a form of academic writing that aims to inform, explain, or describe a particular topic to the reader.
The primary purpose of an expository essay is to provide a clear presentation of facts, ideas, or concepts, often without the writer's personal bias or opinion. The expository essay is a genre of essay that is similar to a descriptive essay .
There are several types of expository writing , including:
Definition essay
Classification essay
Process analysis essay
Cause and effect essay
Problem solution essay
Compare and contrast essay
Newspaper articles, journals, and essays that define and explain a particular topic demonstrate expository essay writing.
Read the examples and learn to write a good expository essay for your school or college assignment.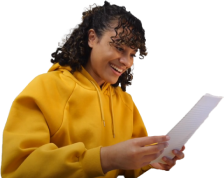 Paper Due? Why Suffer? That's our Job!
Expository Essay Examples
While writing an expository essay, you might face difficulties in formatting and logically connecting your information. Below we have presented some amazing examples to help you understand how to write and organize an expository essay.
Expository Essay Outline Examples
Whenever you write an expository essay, the first thing you should do is craft an outline. The expository essay outline gives shape to your essay and keeps you organized.
Here are some good expository essay outline examples that you can follow to outline your essay.
Expository Essay Outline Example
Expository Essay Outline Template Sample
Expository Essay Format Example
While writing an essay, you need to follow a proper format to present your information in a logical sequence.
The typical 5 paragraph essay consists of 1 introduction, 3 body, and 1 conclusion paragraph.
Below we have given expository essay format examples in both APA and MLA format to help you understand the formatting. Check out:
Expository Essay Examples APA Format
Expository Essay Examples MLA Format
Short Expository Essay Examples
As we have discussed above, expository essay writing requires you to describe and explain a particular subject in detail. Achieving this level of detail can be quite challenging when working with a limited word count.
To illustrate how to effectively convey information within limited words, we have provided a short expository essay example.
Short Expository Essay Example
Expository Essay Examples for Middle School
Here are some informative expository essay examples for middle school students to help you grasp the basics of expository essay writing.
Expository Essay Example For Middle School
Expository Essay Example Grade 7
Expository Essay Examples 5th Grade
Expository Essay Examples 4th Grade
Expository Essay Examples for High School
Here are some helpful expository essay examples PDFs for high school students. Check out:
Expository Essay Examples For High School
Expository Essay Examples for College
Looking for a college-level expository essay example? Check out the pdf below:
Expository Essay Examples For College
Expository Essay Examples University
Here are some good sample expository essay pdf examples for university students.
Expository Essay Example About Life
Expository Essay Examples About Covid 19
Informative Expository Essay Example
How to Write an Expository Essay - Example
While writing an expository essay, you need to follow a proper structure. So that you can easily present your information and evidence in a logical sequence.
Here is a step-by-step process of how to write an expository essay:
Step 1. Choose an Appropriate Topic
Brainstorm different ideas to select a compelling expository essay topic. Check out our expository essay topics blog for inspiring ideas.
Ensure it has the potential to turn into an informative essay by being able to explain and inform effectively.
Step 2. Craft an Engaging Introduction
Begin with a captivating hook statement to grab the reader's attention.
Provide a brief background on the chosen topic to clarify its relevance.
Formulate an informative thesis statement that encapsulates the core idea of your essay.
Step 3. Develop the Body Paragraphs
Start each body paragraph with a clear topic sentence , representing the main idea of that particular paragraph.
Support the topic sentence with credible evidence, facts, or examples that bolster your thesis statement.
Ensure a smooth transition between paragraphs for a logical flow of ideas.
Step 4. Conclude Effectively
Start the essay conclusion paragraph by reasserting your thesis statement.
Summarize the key points and main arguments presented in the essay.
Encourage the reader with a call to action, prompting them to contemplate or engage further with the topic.
Step 5. Proofread and Edit
Proofread your essay for grammatical and spelling mistakes and check if the information is presented in a proper sequence.
Write multiple drafts and edit as needed to ensure your essay is free of errors.
Tough Essay Due? Hire Tough Writers!
In conclusion, these expository essay examples offer a valuable resource for students. They serve as effective learning tools, providing insight into the art of expository writing. By studying these examples, students can improve their writing skills, and gain a deeper understanding of essay structure.
Need assistance with expository essay writing? Finding a website to write my essay ? MyPerfectWords.com is a legitimate essay writing service that provides top-notch essays at reasonable prices. Our expository essay writing service will craft 100% original and non-plagiarized essays within a short deadline.
Stop being worried and place your order now to hire the best essay writers!
Frequently Asked Questions
What are 3 examples of expository.
The three main examples of expository are;
Scientific reports
Magazine articles
Academic essays
What are the 4 characteristics of expository text?
The main characteristics of expository text are;
Informative
Clarity
Unbiased
Impersonal
Organization of the text
What is the first important step in writing an expository essay?
To write an expository essay, you must first decide how to structure your work. An expository essay generally contains an introduction, followed by three body paragraphs and a conclusion.
Caleb S. (Literature, Marketing)
Caleb S. has been providing writing services for over five years and has a Masters degree from Oxford University. He is an expert in his craft and takes great pride in helping students achieve their academic goals. Caleb is a dedicated professional who always puts his clients first.
Paper Due? Why Suffer? That's our Job!
Expository Essay Examples and Samples
Cause and Effect Essay Examples and Samples 2023
Definition Essay Examples and Samples
Reflective Essay Examples and Samples
Analytical Essay Examples
Evaluation Essay Examples and Samples
Most Popular
10 days ago
Pride and Prejudice Themes
Recent articles.
Remote Collaboration and Evidence Based Care Essay Sample, Example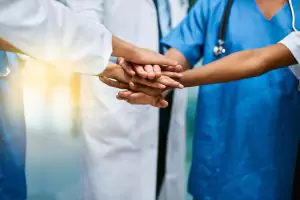 The Non-profit Sector in Global Health Essay Sample, Example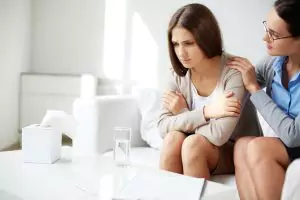 Substance Abuse Treatment Throughout the World Essay Sample, Example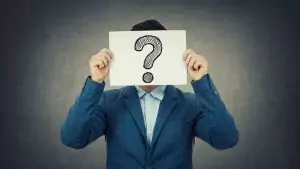 Apr 20 2019
Beyond Identity Essay Sample, Example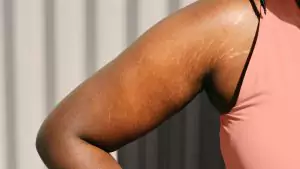 Apr 12 2019
How to Get Rid of Stretch Marks Essay Sample, Example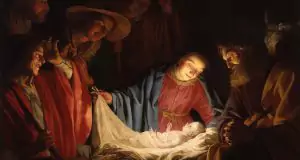 Apr 10 2019
When Was Jesus Born? Essay Sample, Example
Canada: The Beginning Essay Sample, Example
Apr 04 2019
How to Fall Asleep Fast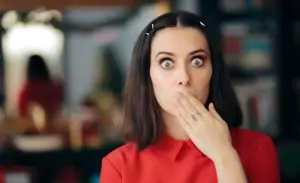 Apr 03 2019
How to Get Rid of Hiccups Essay Sample, Example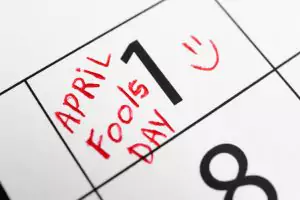 Apr 01 2019
April Fools' Day Essay Sample, Example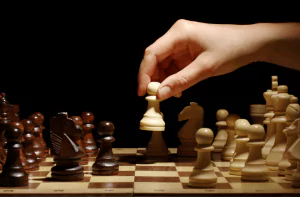 The History of Chess Essay Sample, Example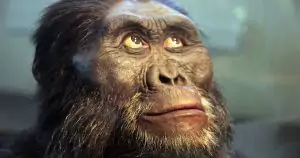 Mar 29 2019
Missing Link Found Essay Sample, Example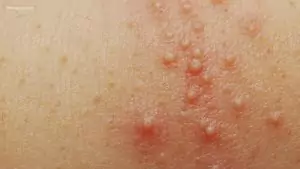 Mar 27 2019
Measles Essay Sample, Example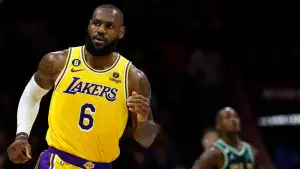 Mar 22 2019
LeBron James Essay Sample, Example
Remember Me
What is your profession ? Student Teacher Writer Other
Forgotten Password?
Username or Email
Explanatory Essay Writing Guide
Before writing any type of assignment, you must understand its definition. For example, students who need to write an argumentative essay should understand its purpose, format, and how it differs from other kinds of papers. The following approach can be applied to any other type of academic writing, including an explanatory essay.
In this article, our write my essay for me service professionals will try to explain what an explanatory essay is, its primary goal, and key features. Even though many people think that there is nothing more simple than writing an explanatory essay, for most students, it can still be a challenge to distinguish explanatory paper from other types of essays.
If you study for example in one of the best colleges for astrophysics need to write an explanatory essay, we highly recommend you read this article till the end. Guidelines outlined in our manual will help you gain new knowledge and enhance your writing skills. Designing explanatory essay will become an easy task for you once you put recommendations from our professional paper writing service into practice.
What is an Explanatory Essay?
An explanatory essay is a type of academic paper in which the author presents some point of view or opinion on a particular topic, subject, event or situation. It's worth noting that explanatory essay is also known as expository essay. 
When completing this kind of assignment you shouldn't necessarily agree with the point of view you are writing about. Your goal is to report a certain event or situation and offer an analysis of a given subject. Try to present information or arguments of other people impartially. It's also essential that you do not include any form of criticism in your explanatory essay. You shouldn't argue or persuade while giving explanations. Let readers make their conclusions rather than persuading them to agree or disagree with the given point of view.
Explanatory essay is all about presenting a neutral view on the set topic by providing analysis from research. Its primary goal is to present a lucid explanation as to why things happened the way they did. After reading your essay, the audience should have a clear understanding of your point of view, even if they don't pick your side.
Usually, the author of the explanatory essay decides upon a set topic and then approaches the issue from a specific angle. In most cases, this angle is complicated and gives room for discussion. The author presents a point of view of his or her choice that fairly explains why a certain outcome was reached.
Explanatory Essay Topics
In most cases, explanatory essay topics are pre-assigned to students by their teachers or college professors. For instance, you can be asked to explain how your brain works or outline the events that led to the 2008 financial crisis.
If you are asked to select the essay topic by yourself, remember that explanatory papers are based on facts. That's why our custom essay writing professionals recommend that you choose a neutral topic that can be easily explained. The idea here is that the more controversial the topic, the more points of view you will need to explore in your essay, making it more complicated and time-consuming. Fortunately, we can explain almost everything as long as it falls within the parameters of the given assignment. Here are a couple of explanatory essay topics created by our paper topic generator you can choose from:
Beginner Explanatory Essay Topics
Describe the day you came to school for the first time. How did it make you feel?
What qualities do you believe make someone a good friend?
Explain what makes dogs the best pet for a person.
Who is your favorite superhero or movie/book character? Why?
Describe your dream home.
Who is that person you admire and look up to the most?
Define what happiness means to you.
Who is your favorite teacher?
Tell what kind of food you love most and explain why you love it.
What kind of job do you think will suit you the most?
Intermediate Explanatory Essay Topics
What is the best lesson that parents can teach their kids?
Describe your favorite kind of sport.
What unique traditions does your family have?
Tell about something you are really good at and could teach it to others.
Does the word "responsibility" mean the same thing for adults and children?
Describe what you believe makes a person truly rich.
What is your favorite place on the planet?
Explain how someone you know (a friend, teacher, parent) helped you become a better person.
What is the school subject you enjoy the most?
Describe how having a sibling can affect one's personality.
Advanced Explanatory Essay Topics
Explain one of the forms of cyberbullying and suggest ways to address it.
Do you believe animals can really feel your fear?
Describe a moral dilemma you have faced. How did you handle it?
Do you believe in UFOs and aliens? Explain your point of view.
Explain how your personality has changed as you were growing up.
How can we measure happiness?
Define your generation. What makes it different from other generations?
Explain how you understand the universe.
How do you imagine your perfect future?
Describe your first work experience ever. What did it teach you, and how did you handle it?
College Level Explanatory Essay Topics
Define the positive and harmful effects the Internet has on a human personality and life.
What real-life lessons do you wish you'd learn 5 years ago?
Tell about someone who has authority in your eyes and explain why.
Do you think expressing the whole spectrum of emotions is better than suppressing them?
Explain what experience was the most life-changing for you.
How to cope with financial difficulties?
Explain the benefits of social networks for modern students.
What makes a person generous?
Describe the technological advancement that took place over the last decade.
Define what difference you see between "living" and "existing".
Explanatory Essay Format
The typical format for an explanatory paper is the traditional 5-paragraph essay. Usually, this includes an introduction, three body paragraphs (limited to one subtopic each), and a conclusion. This is a basic essay format. 
Keep in mind that the explanatory writing doesn't need to be limited to five paragraphs — you can make it longer. No matter how many paragraphs you decide to include in your essay, be sure that your introduction includes a powerful thesis statement. Also, double-check if the paper is based on facts rather than personal opinion. Last but not least: make sure to connect paragraphs with transitions. 
Explanatory Essay Outline
In simple terms, an explanatory essay outline is a plan for your explanatory paper. Usually, it varies based on the length of the topic and the information the author is trying to present. The goal of the outline is to organize the main points into paragraphs — it offers a so-called framework of how to write an explanatory essay. As it was mentioned in the paragraph above, most explanatory essays follow the basic essay structure. They consist of:
Introduction;
Body paragraphs;
Conclusion.
Most explanatory essays tend to be a page or two in length. That's why the overall essay is usually around 5 paragraphs long. Remember that your introduction should present the topic to the audience. Also, it's vital that you incorporate the thesis statement in the last paragraph. After you are done with it, try to develop the body paragraphs with the information detailed in the thesis statement. Finally, include a conclusion that summarizes your essay's key points after the restatement of the thesis. As you can see, creating an explanatory essay outline is not that difficult as it may seem at first glance. And now let's dig deeper into the definition of the explanatory essay thesis.
Thesis Statement
When talking about a thesis statement, most people usually mean one or two sentences that summarize the main idea of their academic paper and clearly express what it is they are going to say about the given topic. Overall, your thesis statement identifies what topic will be discussed and the purpose of your essay. As the explanatory essay is tailored to explain or acquaint your readers with something, the goal of the explanatory thesis is to tell readers what it is you are going to explain and what aspects of the topic will be considered.
Introduction
Before you start writing your explanatory essay, there are some crucial tips to follow. The first recommendation is to carry out proper research and data collection. Explanatory essay authors should ensure that the information in their writing is a blend of personal views and ideas acquired from external sources. Explanatory essay relies heavily on solid research, focus on finding external sources that will supplement your personal opinion. Note down all the important information from those sources and use them as evidence in your essay. So, the first thing you should do is find multiple trusted sources that defend your thoughts. We suggest you look to online journals, historical dictionaries, or find relevant books in your college library to use them as trusted sources.
After collecting all the needed information, the next step is to develop a clear explanatory thesis. A concise thesis will make it easier for readers to understand the essence of the topic from a summarized point of view. In other words, explain what you will be showing to your audience. Be neutral — you are not arguing or criticizing, just stating facts. Remember, you are not supposed to take any side as that causes a loss in the outlook of an explanatory essay.
Another recommendation is to choose a neutral topic you'd like to explain. If your teacher or professor didn't give you a specific topic, select the one that will be understandable for you. Just choose such a topic that is in line with your assignment.
Once you've chosen a suitable topic, it's time to draft an outline of your explanatory essay. The best option here is to stick to five paragraphs that were mentioned above: draft an introduction, three main body paragraphs, and a conclusion. The outline helps students ensure that they follow a logical pattern to detail all their trains of thought. After completing all of the above steps - review your material and start writing your explanatory paper.
Each explanatory paper should start with an introduction. Try to capture your audience's attention. No matter how you decide to do that - it may be a quote, rhetorical question, catchy motto, or anecdote. Feel free to improvise and use your imagination. Picking a hook thesis statement is also important. After presenting a thesis statement, include any necessary information that gives a background of the topic. The last sentence of your introduction should integrate a thesis statement to give a preview of the content in the body paragraphs.
Body Paragraphs
No matter how many paragraphs you decide to include in your explanatory essay, they all should follow a similar style. They all should be in-line with each other and maintain a certain flow in the paragraphs. Within each paragraph, you are to include a claim that is linked to the thesis statement. This way, it will be easier to connect all the points.
Try to support your claims with evidence from external sources. Make your readers feel confident about the information you present to them. Don't forget to integrate a concluding statement that offers a summary of the claim's significance. Concluding statement should go along with the thesis statement. In simple terms, all body paragraphs in your explanatory paper should follow this format.
Conclusion Of Explanatory Essay
The explanatory essay must have a proper conclusion. When finishing your explanatory paper, follow these recommendations:
Restate your thesis. This way you will bring your readers' attention back to the main point as well as add strength to your presented point of view.
Summarize your supporting points presented in each of the body paragraphs accordingly. Restate the importance of each one. This way you will logically defend your explanatory thesis.
Provide an overall concluding statement. In other words, explain the value of the particular point of view chosen from a global perspective. Your goal here is to captivate your readers to study the subject further on. 
How to Write an Explanatory Essay - Writing Tips
Some useful tips will help you write an excellent explanatory essay. Here are some of the most powerful ones:
Take advantage of transitions and linking words
While connecting all your body paragraphs, use transition words and sentences. They will make your explanatory paper flow more smoothly. Some of the words you can use to connect your sentences are: 
For instance;
In comparison;
Firstly, secondly, thirdly;
On the other hand;
In conclusion, to summarise.
Cite your sources
This one is an absolute requirement when writing an explanatory essay. You better try hard in this area. A successful explanatory essay will be factual and contain verifiable information. Cite your sources and make it easy for the audience to check where you drew your facts. 
Revise your essay
After completing your explanatory paper, it's always a good tip to revise it a couple of times. To make your revision phase more effective we advise you to answer the following questions:
Does the essay give an objective analysis that unfolds logically? Did I use relevant facts and examples in your essay?
Has the information in my paper been communicated to the audience? Is the word choice precise?
Did I use transitions and linking words in the essay to help the reader's understanding?
Does the concluding paragraph communicate the value and meaning of the thesis statement and supporting ideas?
Edit your essay
Double-check your paper for different of mistakes and typos. When proofreading your paper, make sure that nobody distracts you. It would be perfect if you revise and proofread your essay in silence. If you notice any kinds of errors - edit your paper to improve both style and clarity. Even though your essay should be clear and concise, also think on how to make it engaging and lively as well.
Share your essay with a close person
Showing your essay to your parent, friend or other readers can be both useful and exciting. They can give you their opinion on what should be changed. They can also notice some grammar or punctual mistakes you missed while writing the essay. Overall, it always good to use the feedback to make your essay even better.
Explanatory Essay Example
Read the following essay sample to understand this type of essay better. If you need more examples, don't hesitate to buy essay samples from our website.
What are the benefits of social networks for modern students?
According to the World Health Organization, people spend around 6 years and 8 months on various social media in their lifetime. These numbers are both impressive and terrifying. Given that the average lifespan across the world is 72 years, in 2020, the time spent on social networks makes up almost 10% of our entire life. And these figures keep changing and hitting higher points every year. Unsurprisingly, students are the largest group of active social network users. There always have been plenty of controversies concerning this matter. But, there is a belief that social media can actually have quite a few benefits for them.
One of the most obvious benefits of social media is that it keeps people connected. Clearly, many modern students are using these channels to make connections and communicate with their peers. Also, though it may not sound like too big of a deal, it can have a very positive effect on their lives in college. A recent study has shown that social media can play an integral role in the process of adjustment to college. The research found that student-centered networks can provide first-year students with so-needed support and help them adapt to the new environment faster, easier, and more effectively.
Another benefit of social networks for students is that such channels can boost students' overall literacy and reading skills. Various literacy studies confirm that the general level of literacy and reading skills among younger generations is dropping. The biggest issue behind that is the fact that young people almost never pick up a book when they are outside of the class. They are just no longer interested in books as they make them bored. However, this does not mean that students don't read at all. In fact, they do. It's just that they are more inclined to read the information provided in smaller chunks and, preferably, containing some eye-catching animations, videos, or images. In other words, they are much more interested in reading publications on blogs, websites, and, of course, social networks. Keeping all that in mind, it shouldn't surprise you that, according to the National Literacy Trust, social networks really can (and already do) help modern students enhance their reading skills and overall literacy.
Finally, the last significant benefit of social media is the accessibility of education. Such channels have provided us with plenty of opportunities for distance learning. The global quarantine has shown us that the effectiveness of distance learning can equal the effectiveness of traditional learning. But only if we integrate the right tools in the process. Among such tools are various social network channels. Numerous researches have found that social media can bring extra value in terms of education. It enables students to search for information, collaborate, and stay engaged and motivated through the learning process. Also, such channels make education more accessible. They can have a practical use in creating the right conditions for efficient distance learning. At the same time, they also streamline both learning and teaching processes and help deliver better results.
Based on what has been discussed earlier, we can conclude that social networks do have a number of weighty benefits for modern students. Such channels encourage continuous learning, create new opportunities for distance learning, boost students' levels of literacy and skills, and also serve as great tools for communication and support. We can't deny the fact that social media is invading our lives at a rapid pace, so the only thing we can do is to adapt to this and start making the most of it.
We hope we managed to explain how to write a great explanatory essay. Now you know how this type of academic paper differs from other essays and what writing style and topic to choose when preparing such kind of assignment.
We sincerely hope that the tips outlined in our guide will help you enhance your writing and get better grades. However, if you have difficulties with completing this kind of assignment, our team of professional writers is always ready to help you draft a top-notch explanatory essay from scratch. All you need to do is order an essay you need. In addition to helping you create a great informative essay , we can also help you with other types of assignments, such as coursework, dissertation writing, or research paper. If you experience any kind of difficulties writing an explanatory essay — welcome to our first-class service!
Need some help with your explanatory essay? — Order essay right now! Contact our experienced essay writers today!
She was flawless! first time using a website like this, I've ordered article review and i totally adored it! grammar punctuation, content - everything was on point
This writer is my go to, because whenever I need someone who I can trust my task to - I hire Joy. She wrote almost every paper for me for the last 2 years
Term paper done up to a highest standard, no revisions, perfect communication. 10s across the board!!!!!!!
I send him instructions and that's it. my paper was done 10 hours later, no stupid questions, he nailed it.
Sometimes I wonder if Michael is secretly a professor because he literally knows everything. HE DID SO WELL THAT MY PROF SHOWED MY PAPER AS AN EXAMPLE. unbelievable, many thanks
You Might Also Like
New Posts to Your Inbox!
Stay in touch
The Subtle Art of Writing an Explanatory Essay
21 July, 2020
10 minutes read
Author: Richard Pircher
When writing an explanatory essay, you may have many questions connected with this paper type. You might wonder how to craft it, structure it, represent your thoughts, and many more. But the main question will refer to the paper type you're working on. And the first thing you have to remember is that it's not a persuasive essay. In this paper, you only have to describe some event or subject and explain its major aspects and importance to a reader.
Our article contains exhaustive information on writing explanatory essays. Also, we've written the tips that will help you craft an excellent paper. So, keep on reading for more details.
What Is an Explanatory Essay?
Before you start writing your task, it's necessary to find out what is an explanatory essay. Without a clear understanding of this paper type, it's impossible to craft a brilliant paper and get excellent grades. An explanatory essay is a work in which you present a point of view on some subject and describe its main features, importance, or simply answer questions, " Why? " and " How? "
This paper type requires you to research, analyze facts, and explain the opinion of other people. Of course, you'll have your thoughts concerning the subject, but you'll have to avoid sharing them in your essay. The writer's opinion remains neutral, and it doesn't matter if you agree or disagree with the topic. Your goal is to help a reader understand the problem or subject by explaining details.
When crafting an essay, you can also add statistics and examples to become the guide leading the audience through the topic. The analysis of the subject and facts you've found during the research will help readers understand why and how things have happened. People don't have to agree with the information from your article – they will only have to find answers to questions concerning the topic.
6 Types of an explanatory essay
Now that you know the definition of an explanatory essay, it's necessary to learn its major types. We've prepared the list that will help you cope with a task correctly. Here are 6 explanatory essay types you need to know:
Compare and contrast. This essay type requires you to describe differences and similarities between subjects, events, people, etc.
Definition. This essay type is written to explain the idea, term, or subject.
Classification. When crafting this essay type, you have to divide the characteristics of a subject or idea by groups and explain their features in detail.
Cause and effect. It's necessary to describe the situation that has happened and the event it's caused.
How-to. The explanation of this paper type  is in its name – you have to explain how to do something or how things  work.
Problem and solution. This type of essay  requires a writer to research, analyze, and evaluate a problem. It's also necessary to provide suggestions on its solution.
How to Start an Explanatory Essay?
How to write an explanatory essay? If you haven't ever crafted this paper, this question will disturb you most of all. Before you start writing an explanatory essay, it's necessary to take a few preparatory steps. Comprehensive research, fact-checking, and analysis are the most important stages of task completion. When exploring the topic, write down all the relevant details because you'll use them in your article.
Keep in mind that this essay should only contain facts and a few of your thoughts – it's a perfect combination that will allow you to describe things without persuasion. You'll have to find several credible resources to come up with truthful information. And our recommendations will help you craft an excellent paper:
If a professor allows you to pick a topic, pick the neutral yet interesting one. For example, you can explain why people should learn more than two languages or how students can improve their writing skills.
Look for credible sources. You can use Wikipedia, JSTOR, or Google Scholar to find the necessary information. Besides, the door of the college library is always open for students.
Note essential details and quotes because you'll use some of them in your paper.
Create an outline.
After researching the topic, collecting information, and writing an outline, it's necessary to create a thesis statement. The latter explains what this topic is about. A thesis statement consists of one sentence and thoroughly describes a major idea of your essay.
Check the data you're planning to use and start writing an essay.
Explanatory Essay Outline
The best way to organize your thoughts and the collected details you're planning to describe in your essay is to design an outline. It's basically a summary of a paper and it will only contain major ideas and arguments. Typically, an explanatory essay outline has the following structure:
1) Introduction. This section is a combination of three important ingredients – it should contain a hook, a short explanation of the topic, and a thesis statement. At this stage, a writer engages the reader by adding a relevant quote, joke, fact, or question concerning the subject. A few sentences are enough for the introduction section.
2) Body text. The optimal size of this section is 3 paragraphs. However, it will depend on the complexity of your explanatory essay and the professor's requirements. Start a new paragraph if you want to describe another thought. Write a topic sentence to explain the main idea of every section. Support your thoughts by adding the facts you've found. They will develop the reader's confidence in the trustworthiness of your statements.
3) Conclusion. In this section, you have to mention your thesis statement again, summarize the information from your essay, and highlight the topic's value. Finish a paper with a call to action to motivate readers to research the subject in the future.
Explanatory Essay Examples
Here are some online explanatory essay examples:
http://www2.hawaii.edu/~davink/EXPOSITORY/Homesweet.html
http://www2.hawaii.edu/~davink/EXPOSITORY/Housereturn.html
Useful Tips for Successful Explanatory Essay
Since writing an explanatory essay may be challenging, it's necessary to start with preparation and research. We've created some tips on crafting an expository paper to help you impress your professor. Follow our guide to come up with an excellent essay:
1. Pick an understandable topic
If a professor allows you to choose explanatory essay topics, it's better to focus on subjects that are easy to write about. There's a thing called the " writer's block " which doesn't let you craft any sentence. You can't find the necessary words, and writing turns into the impossible mission. Sometimes a complicated topic is a problem that causes the writer's block. That's why you have to pick it carefully. It should be neutral yet interesting to you. Here  are a few examples of topics you can select:
Why does everyone need friends?
How to choose a career that is right for you?
How do technologies shape your life?
Why do Chinese people respect the symbol of the Dragon so much?
What are the main stressors in students' lives?
2. Conduct comprehensive research
It's necessary to dedicate some time to research, fact-checking, and data analysis to come up with an excellent explanatory essay. Pick reputable resources to avoid providing misinformation. Write down all the relevant details and return to them later to choose the most important ones.
3. Craft an outline
An outline is a brief model of your future paper that will help you organize your ideas. As we've mentioned, it will consist of three sections, including an introduction, body text, and a conclusion. Divide your outline by sections, and you'll see how many paragraphs your piece will have. A traditional explanatory essay format is a paper with 5 paragraphs. They include an introduction and conclusion. The body section usually has 3 paragraphs. However, a number of sections will depend on the complexity of a topic and the professor's requirements.
4. Check your essay
After you've written an explanatory essay, it's necessary to check it for grammar mistakes, punctuation errors, and miswording. We recommend you to read the text aloud to make sure it sounds natural. And you can use online tools like Grammarly and Thesaurus to improve your writing.
Write an Excellent Explanatory Essay with HandmadeWriting
Sometimes it's better to ask for professional help rather than taking a risk and getting bad grades. HandmadeWriting is a reputable writing service offering the execution of high-quality papers. You can hire a professional essay writer specializing in your discipline, and they will help you complete the task excellently and improve your academic picture.
HandmadeWriting consists of more than 700 writers, which means that you'll definitely find the one who'll assist you even with a specific task. It's fine if you have an urgent order because an experienced specialist will quickly craft an essay and deliver it even before the deadline. You'll receive a professionally proofread paper meeting all your requirements,
When crafting an explanatory essay, follow such fundamental rules as picking an understandable topic, researching, using credible sources, writing an outline, and revising your paper. Hiring a professional writer from HandmadeWriting is another way to get an excellent writing piece done. So, choose the solution that works best for you and hurry up to improve your scores.
Best Essay Writing Services 2023
Student life can often be quite challenging because students have to deal with challenging college essay writing assignments. To facilitate the learning process, many services help you complete written work and get high scores. Now we will tell you about the best services that you can turn to and get high-quality papers. Essay Writing Service […]
A life lesson in Romeo and Juliet taught by death
Due to human nature, we draw conclusions only when life gives us a lesson since the experience of others is not so effective and powerful. Therefore, when analyzing and sorting out common problems we face, we may trace a parallel with well-known book characters or real historical figures. Moreover, we often compare our situations with […]
Ethical Research Paper Topics
Writing a research paper on ethics is not an easy task, especially if you do not possess excellent writing skills and do not like to contemplate controversial questions. But an ethics course is obligatory in all higher education institutions, and students have to look for a way out and be creative. When you find an […]
How to Write an Explanatory Essay With Examples
6 July 2023
last updated
Higher educational institutions require students to write papers that explain some concepts. In this case, an explanatory essay refers to academic tasks, which allow learners to provide clear explanations for some unique concepts. Basically, this guide provides detailed information on how to write an explanatory essay. For example, students must choose topics that are supposed to provide clear explanations. Besides, explanatory essay topics contain some guiding words, like "explain," "viewpoint," "discuss," "describe," and "detail." Then, outstanding explanatory essays are products of keen considerations, collection of the necessary and adequate evidence, and drafting. Besides, such essays should include a clear introduction, a hook, and a clear thesis. In turn, other essential elements include objective and irrefutable evidence, topic sentences, supporting examples, and relevant explanations.
General Guidelines of Writing an Explanatory Essay
1. definition of an explanatory essay.
An explanatory essay refers to a type of composition that allows authors to present some perspective on a specific topic. In practice, readers may fail to agree with the writer's point of view. However, the explanatory compositions' primary goal is to prove the validity of some concepts. Therefore, one must rely on accurate research and logic to make an essay feasible.
2. Purpose of Writing an Explanatory Essay
Scholars write explanatory essays when showing other people's views or report a specific situation or occurrence. In higher learning institutions, these essays are common in some subjects, like history and other humanities. Also, scholars rely on these essays to explain facts and real situations in these areas of study. Besides, they must give unbiased explanations to support facts and evidence. In turn, the approach used must allow one to discuss a specific subject effectively. Hence, students must provide sufficient evidence to reach a specific outcome.
3. Clearness
Writers prepare explanatory compositions when providing an unbiased point of view. For example, a scholar must evaluate existing evidence and create a logical and unique argument. In this case, the primary aim of presenting such facts is to ensure that readers appreciate ideas without experiencing any form of confusion. Moreover, lucid explanations must show why things happen in a specific way. In turn, outstanding papers allow readers to have a rational understanding of presented ideas, even when they disagree.
Possible Explanatory Essay Topics
Learners may come across different types of explanatory essay topics in the course of their studies. Basically, such topics differ from other types of compositions, which makes it easy for leaners to identify them. Hence, possible topics for writing an explanatory essay that one may consider are:
Explain how two individuals of different interests and backgrounds could become unlikely allies.
Tell about a world-class athlete. Explain why you include this person in that category.
Describe the purposes of the Internet. Include various viewpoints, including that of users and providers.
Discuss a public health issue that you think is serious enough to warrant immediate attention.
Describe a significant environmental problem and what you believe should be done about it.
Discuss some events in the life of your favorite actor, author, sports figure, famous leader, or performer. Also, explain how these events relate to the person's achievements.
You want to buy a new state of the art computer. Detail the steps you would have to take to ensure that you will make an appropriate decision regarding this significant investment.
Brothers and sisters do not always get along. Describe the kinds of problems this discord creates in families and how to handle a situation like this.
Your goal is to write a paper about an individual newly arrived from another country. Discuss some kinds of information you would include.
Your best friend's birthday is coming up. Describe the plan you created to make this birthday celebration the kind your friend will always remember.
Students may identify a unique pattern from explanatory essay topics. From 10 examples provides above, a writer can locate common phrases available. Moreover, such terms act as guidance to show that an essayist must provide detailed explanations of various concepts. In turn, some of these sign positing words include "explain," "viewpoints," "discuss," "describe," and "detail." Also, one must rely on such terms to make an accurate decision on the most appropriate format for writing explanatory essays.
Writing an Explanatory Essay: A Step-By-Step Guide
Step 1: preparation.
Writing an explanatory essay requires one to make necessary preparations. Basically, failing to prepare adequately can undermine the overall quality of the work presented. In most cases, writers who fail to take the required preparation score low grades. Hence, important steps that one must follow when writing explanatory essays are:
A. Defining a Topic
Students must define explanatory essay's themes or questions clearly. For instance, writers must understand essay topics or prompts. Basically, the most effective way of defining a subject is identifying all the complex terms and finding their accurate meaning. Finally, scholars must figure out all the concepts required in the response before embarking on the writing process.
B. Addressing All the Issues
Prudent writers take their time to address all the issues that relate to a specific explanatory essay's theme. For the topic "Discuss some events in the life of your favorite actor, author, sports figure, famous leader, or performer. Also, explain how these events relate to the person's achievements," one must define significant concepts that this famous person faced during his or her life. Then, students may opt to describe a "sports figure." In this case, learners should provide a clear explanation of the preferred athlete's performance and how it relates to personal achievements. Therefore, one must consider all the terms that can lead to an adequate description of a topic.
C. Preparing Ideas
Outstanding writers must prepare ideas that remain relevant to assigned topics in question. For instance, one should gather all the ideas that support an explanatory issue directly. In this case, a good writer organizes the main ideas together, intending to enhance the overall flow of a topic. Also, essayists must organize thoughts before responding to explanatory prompts. In turn, some essential tools, like flow charts and flashcards, help authors to recognize vital concepts that must appear in their compositions. Therefore, one should consider preparing ideas to avoid unnecessary omissions.
D. Considering the Audience
Explanatory essays intend to convince readers that a position taken remains valid. Basically, one should identify the intended audience together with their specific needs. In this case, good writers should prepare their work to appeal to a particular audience. For instance, one should consider the knowledge and language competency of intended readers. Then, writers should use exciting and straightforward language for young readers that may not limit their reading abilities. In practice, one should identify a unique means of persuading readers by using figurative language to support the validity of the evidence presented. In turn, the approach enhances the overall ability to pass the intended message to a specific audience.
E. Considering a Structure
The process of considering the audience requires one to identify the general structure of the writing and its role in supporting the main message. For example, learning institutions require students to utilize a unique design when communicating the main message. In this case, authors must focus on a traditional essay structure to enhance the primary ideas' flow. Besides, this process helps identify significant flaws that may undermine the essay's overall quality.
Step 2: Setting Up the Stage
Scholars should set up the stage for writing an explanatory essay. As a rule, one should not begin writing a composition without organizing the necessary ideas. Instead, students must take basic steps needed to understand a topic and gather the essential information to support the main arguments. In this case, writers include all the necessary details in an explanatory essay. Hence, these steps that one must follow when setting up the stage are:
A. Finding Sources
Academic essays contain evidence obtained from credible sources . Basically, an outstanding writer must search for reliable sources to authenticate examples and facts to present them in their explanatory essays. Moreover, scholarly sources should contain credible evidence that supports the writer's point of view directly. Then, students should gather evidence from a wide range of sources. In this case, all learning institutes require learners to use peer-reviewed articles, volumes, reports, and credible websites as evidence sources. Besides, such rules ensure that writers obtain current indisputable evidence to prepare explanatory essays. In turn, a prudent student should avoid doubtful websites that may contain information that is irrelevant to the essay's topic.
B. Making Notes
Note-taking is an important activity in any writing process. For instance, essayists should make notes from researched sources. Basically, students should engage in a critical reading process for all the scholarly sources to identify the subject's evidence. Then, one should take relevant notes as part of the actual preparation. In turn, quality notes play a significant role in allowing writers to remember and organize the relevant evidence to support all the arguments. Hence, a prudent author must engage in a practical note-taking process when preparing an explanatory essay.
C. Creating an Outline
The length of an essay outline varies depending on the topic and evidence presented. Basically, a prudent student writes an explanatory essay's outline that reveals the main points of five paragraphs. However, students must focus on developing an exhaustive outline. As a rule, an exceptional outline must include a brief introduction, a working thesis statement , and main points that support central arguments. In turn, writers should provide a suitable general description for explanatory essays, which contains relevant evidence that supports established arguments and claims.
D. Writing an Annotated Bibliography for an Explanatory Essay
By definition, an annotated bibliography means a list of bibliographic entries for sources identified for writing a paper. In this case, one should follow the necessary formatting guidelines in preparing bibliographic entries. However, each entry must contain a suitable annotation that highlights essential details. As a rule, a credible annotation should have three paragraphs, namely a summary, an evaluation of a text, and a reflection on its applicability to a study. In turn, these three sections play a crucial role in ensuring that an author examines the source's relevance in supporting main arguments. Besides, the process helps one to understand specific parts of sources that must be used to support ideas in an explanatory essay.
Step 3: Start Writing an Explanatory Essay
The writing process plays a crucial role in preparing explanatory essays because it allows writers to bring all the ideas together. Basically, students have a primary duty of ensuring that they present essential ideas in supporting their arguments. In turn, the most important aspect is to ensure that one must follow the necessary steps in creating the most outstanding explanatory compositions.
A. Creating a Draft
One should utilize notes prepared with a working thesis previously to develop a draft of an explanatory essay. Basically, acceptable drafts should follow the essay's format and must contain all the relevant parts and sections. In this case, writers should organize explanatory drafts with the introduction, body, and conclusion as three significant parts. In this case, the process of uniting the information together helps to create a unique picture of an explanatory essay. Besides, it helps authors to identify necessary factors that relate to their compositions. Hence, drafting an explanatory essay marks the first step in organizing information in a way that reveals a good flow.
B. Putting Everything Together
Essayists should put the information together into a complete paper that communicates the intended message. For instance, a writer should include all the evidence gathered in the previous section of a composition. Besides, one must ensure that all the paragraphs or subsection follows a logical order. In this case, the primary goal of putting everything together is to ensure that one can read and grasp the intended message. Also, this step lays the foundation for revising a paper and ensures that all the evidence presented supports the essay's central argument.
C. Finding New Sources or Deleting Old Ones
A prudent writer should not stick to sources identified initially. Basically, one must become flexible when identifying credible sources that support an explanatory essay effectively. In this stage, essayists should review the sources' applicability in enhancing the clarity of the communicated message. Moreover, if some sources fail to align with presented ideas, students must find new ones. In this case, writers should look for those scholarly articles that contain weightier evidence to support thesis statements and other opinions presented in explanatory essays. Also, scholars may add more sources to avoid distracting the flow of ideas throughout an essay. In turn, authors should delete previous sources if they fail to present weightier evidence to the central argument.
D. Altering an Outline
Prudent essayist remains flexible enough to alter the initial procedure. As a rule, this process must take place after adjusting some sources used in the first draft. Basically, one should consider making the most essential and mandatory changes in addressing some issues that relate to a specific subject. In this case, essayists must alter some of the claims presented to ensure that they add some significance to a topic. Moreover, a reviewed essay outline plays an essential role in creating a suitable structure for a final explanatory essay. Therefore, one should revise the essay's general description to capture the new evidence from the revised draft.
E. Developing a Working Thesis
Each paper should have a remarkable thesis statement that covers the main ideas or central messages. Basically, arguments made in an explanatory essay should reflect a thesis statement. As a rule, a thesis sentence refers to the information that captures the writer's position. Also, this statement should appear in the introduction paragraph. Then, students should rely on the draft and revised outline to create a working thesis statement. In turn, this approach can ensure that one understands the intended message in one sentence. Hence, the central claim must reflect on what essayists plan to communicate to the explanatory essay's targeted audience.
Step 4: Wrap It Up
The final stage in writing an explanatory essay involves polishing all the elements. Basically, the primary goal is to ensure that the one submits a flawless paper that effectively communicates the main message. In this case, learners bear the responsibility of polishing their work and ensuring that it captures all the intended ideas. Hence, specific steps that one must consider when preparing to polish an explanatory essay are:
A. Revisions
Outstanding papers are products of several revisions. In particular, one must engage in a rigorous revision process to ensure that an explanatory essay meets the necessary quality. Basically, writers should consider specific elements during the revision process. For example, some aspects include spelling, grammar, and paragraphs. Then, one should ensure that all words follow the accepted spelling depending on the language used. Also, the grammar in a paper should enhance the paper's readability. In turn, wise authors rely on their friends to identify such flaws. As a result, the strategy makes it easier to identify common mistakes that can undermine the overall essay's quality.
Prudent writers consider the significance of the editing process in enhancing the essay's quality. For example, an essayist should consider making essential changes in an explanatory essay during the editing process. In this case, the method may involve removing vague statements and adding more evidence to enhance the essay's quality. Then, one should consider critics to make necessary changes in an explanatory essay and ensure that it meets desired outcomes. Hence, editing is a rigorous process that must focus on improving the paper's ability to communicate main ideas.
C. Topic Sentences
Outstanding explanatory essays should have topic sentences that relate to the central claim. For instance, one must ensure that each paragraph begins with a topic sentence. Basically, this opening statement must dwell on a single idea and reveal a unique connection to the thesis statement presented in the introduction. In this case, writers must ensure that all the paragraphs begin with precise topic phrases. Otherwise, a paper may appear unclear and fail to provide the intended explanation about the topic. As a rule, one must avoid discussing many points in a passage to enhance the overall quality. As a result, focused explanatory essays gain more marks.
D. Concluding Sentences
Outstanding essays contain closing. Basically, the last sentence in each body paragraph must summarize the main idea covered in this part. In turn, one must ensure that this line gives a summative closure to the passage without introducing new evidence or arguments to a paper. However, failure to include effective closing can disrupt the readers' attention to the primary message. Moreover, the last sentence in a section must connect to the ideas presented in the topic sentence of the following passage.
E. Transitions
Each passage must link to the next section through a linking phrase. For example, one must use transitioning words throughout an explanatory essay to ensure that it has an adequate flow of the main ideas. Besides, relevant transitions must appear inside the essay's text. Unfortunately, some learners make a mistake of using many transitioning phrases in writing. Also, such flaws distract the paper's readability and may result in the distortion of the main message. Hence, one must rely on significant transitioning elements to communicate the intended message to the audience.
F. Formatting
Many learning institutions require students to follow specific formatting styles and guidelines. Basically, a successful writer must follow such guidelines when preparing their explanatory essays to ensure that they meet the necessary academic standards. In this case, students must make the relevant professor's essential consultations to avoid losing grades due to poor formatting. Besides, an explanatory essay's rubric from the appropriate faculty acts as useful formatting guidelines. In turn, a prudent writer must rely on such tools to ensure that the work submitted meets the necessary quality. Therefore, each student must consider the essential formatting guidelines for explanatory essays.
G. Peer Reviewing
Peer reviewing is an essential step in the writing process that college students tend to ignore. For instance, writers must share their work with peers for the reading and reviewing process. In this case, one should identify other scholars with adequate knowledge in the subject matter to read an explanatory essay and provide a positive critique. Basically, such choices play an instrumental role in determining the possible flaws in written documents. Then, students should consider the feedback and its role in promoting the essay's quality before making any changes. As a rule, essayists must consider several critics and their role in enhancing the work's readability and significance.
Explanatory Essay Outline Template
An explanatory essay has a unique outline that enhances the ability to communicate the intended message. In this case, a writer should rely on a scheme to avoid unnecessary omissions. Hence, the main elements that one must include in an explanatory essay are:
I. Introduction
A. An attention-getter.
B. Contextual information that presents all sides that supports the argument.
C. A clear thesis statement that covers three arguments presented in the body of an explanatory essay in one sentence.
A. The first body paragraph.
A topic sentence that identifies the first argument.
Accurate evidence that supports this argument, which should contain an accurate citation.
An explanation of the evidence presented, which helps readers to understand the intended message.
A concluding statement that solidifies this argument and reveals its standing. Also, the concluding statement must be connected to the next paragraph.
B. The second body paragraph.
A topic sentence that identifies the second argument.
Accurate evidence that supports this argument, which should contain an accurate citation
A concluding statement that solidifies this argument and reveals its standing. Also, the concluding statement must connect to the next paragraph.
C. The third body paragraph.
A topic sentence that identifies the third argument.
III. Conclusion
A. A restated thesis statement.
B. A summary of three arguments presented in the essay's body paragraphs.
C. A final statement that leaves readers with a unique impression.
Important Features of Explanatory Essays
An outline for expository essays is unique since all the sections focus on providing an adequate explanation of significant concepts. In this case, the number of body paragraphs should vary depending on the essay's length. Moreover, one must ensure that topic sentences provide a detailed explanation of the central claim. In turn, writers should ensure that the essay's body paragraphs offer concise and precise answers to the main arguments. Then, one may know that a paper pertains to an explanatory essay if all the statements included in an outline provide direct support to a written piece. However, other compositions, like argumentative papers, contain paragraphs that provide counterarguments and rebuttals. Hence, an expository essay's outline appears unique since all the main points presented must support a thesis statement directly.
Breaking Down an Eplxanatory Essay's Outline
The introduction of an explanatory essay must begin with a hook. Basically, the approach enables writers to capture the readers' attention. In this case, essayists should give a brief overview of the topic to show the scope that the work must take. Besides, the closing sentence should include a thesis statement. In turn, outstanding papers should have debatable thesis statements.
II. Body Paragraphs
The body of an explanatory essay should contain the main arguments that support the thesis statement. Basically, students must ensure that all the topic sentences relate to the thesis statement. In this case, essayists must support the central claim with adequate evidence. Also, explanatory essays must contain accurate in-text citations in all the sentences that contain borrowed evidence.
An explanatory essay should contain a summative conclusion. Basically, the last paragraph should restate the thesis statement and summarize all the topic sentences presented in the text. As a rule, the closing section should not contain new evidence. Instead, one should bring the work to a satisfactory closure that joins all the main ideas together.
Example of Writing an Explanatory Essay
Topic: Explain the Impact of the Rising Child Gangs
I. Sample of an Explanatory Introduction
Every human being strives to develop a sense of belonging. However, most teenagers fail in the process of creating relevant social circles. In this case, the majority of juveniles join various gangs, intending to achieve a sense of belonging. Moreover, the rise of teenage gangs is a major social problem in the twenty-first century. Although most individuals may disregard adolescent gangs' impacts, they promote crime, drug and substance abuse, and lower education turnout among the juveniles.
II. Example of Body Paragraphs in an Explanatory Essay
A. argument 1.
Teenage gangs promote juvenile crime. For example, most teenagers who join gangs tend to engage in delinquent activities. In this case, many youths develop a sense of belonging when they engage in crime. Basically, they focus on establishing superiority among their social circles. Moreover, stealing and fighting are some of the activities that enable youths to develop a sense of belonging. In turn, gangs motivate juveniles to engage in such unbecoming activities. Besides, established bands give teenagers the courage to violate the law. Hence, the rising teenage gangs promote juvenile delinquency and encourage drug and substance abuse.
B. Argument 2
Teenage gangs are responsible for rising rates of drug abuse among teenagers. For example, many teenagers learn how to use drugs through peer influence. In this case, they interact with friends who have access to cheap illegal drugs. Also, the process exposes most of the young teenagers to hard drugs. Then, the majority of the drug addicts began such behaviors during their teenage life. Besides, the membership to groups that engage in drug abuse contributes towards the addiction process. In other instances, gangs provide the necessary protection to the youths interested in drug abuse. Therefore, teenage gang membership has a close association with drug abuse and lower education turnouts among the juveniles.
C. Argument 3
Gang membership plays a significant role in undermining adequate education access. For example, being a member of a teenage gang distracts most students from focusing on their education. In this case, many juveniles concentrate on fulfilling the needs of their respective bands. Moreover, the process interrupts their ability to meet educational expectations. Then, the majority of teenagers who engage in delinquent activities and drug abuse records the lowest performance in their studies. In turn, the peer pressure forces them to remain in their respective gangs that promote such unfitting behaviors. Eventually, they lose the ability to focus on their academic goals and may drop out of their studies.
III. Conclusion Sample for an Explanatory Essay
In conclusion, teenage gangs have detrimental impacts on juvenile lives. Firstly, the preceding evidence proves that teenage gangs motivate crime. In this case, the majority of youths who engage in such activities tend to embrace stealing and fighting. Besides, such children tend to engage in drug and substance abuse. Then, peer pressure and the need to remain relevant in their respective social circles motivate the juveniles to embrace drugs. Finally, gang membership lowers education turnout among youngsters. In turn, a large number of youths who belong to specific gangs tend to record poor academic performance. Thus, they may lose an opportunity to end their schools.
Summing Up on How to Write an Explanatory Essay
Explanatory essays refer to common types of academic assignments that students must complete in their studies. Basically, explanatory essay topics give clear explanations of various ideas. Also, a scholar may choose a suitable topic from a wide range of issues in multiple areas of study. In practice, one may identify the topic to an expository essay through some phrases, like "explain," "viewpoints," "discuss," "describe," and "detail." Besides, the explanatory writing process requires one to consider the question, gather the necessary evidence, collect adequate evidence, and create a draft. Hence, key points that one must remember when writing explanatory essays are:
An explanatory essay's introduction must contain a hook.
All papers should contain a clear thesis statement.
Essays should contain relevant ideas that explain a specific subject.
A written work must end with a summative conclusion that brings the entire paper to closure.
An explanatory essay's outline must consist of a brief introduction, a working thesis statement, a body, and a final summary.
The body section of an explanatory essay outline must contain topic sentences with brief points.
Useful Articles
How to write a thematic essay with explanations and examples.
Get 50% OFF Yearly and Lifetime Subscriptions this Black Friday
Features for Creative Writers
Features for Work
Features for Higher Education
Features for Teachers
Features for Non-Native Speakers
Learn Blog Grammar Guide Community Academy FAQ
Grammar Guide
Expository Writing: Definition and Examples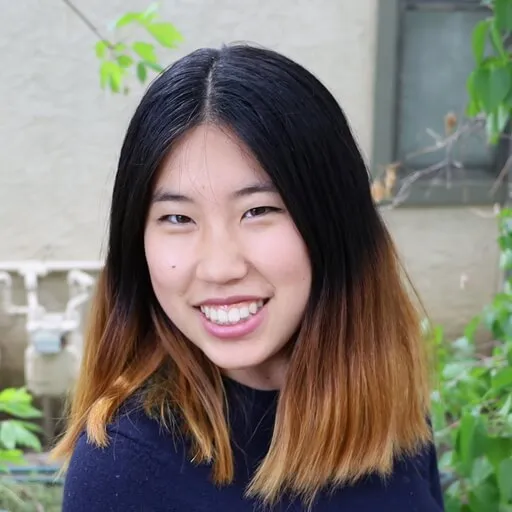 Hannah Yang
Table of Contents
What is expository writing, what is an expository paragraph, expository writing examples, how prowritingaid can help you with expository composition.
One of the most common types of writing is expository writing. Whether you're a student taking an English class or a professional trying to communicate to others in your field, you'll need to use expository writing in your day-to-day work.
So, what exactly does this term mean?
The short answer is that expository writing refers to any writing designed primarily to explain or instruct.
Read on to learn the definition of expository writing as well as some examples of what this type of writing can look like.
Before we look at examples of expository writing, let's start with a quick definition of what this term actually means.
Expository Writing Definition
The term expository writing refers to any writing that's designed to explain something. We use the word expository to describe any passage of writing that's supposed to present information and help you understand it in an objective way.
Some common examples of expository writing include academic essays, textbooks, instructional guides, and news reports. Good expository writing should be factual, objective, and clear.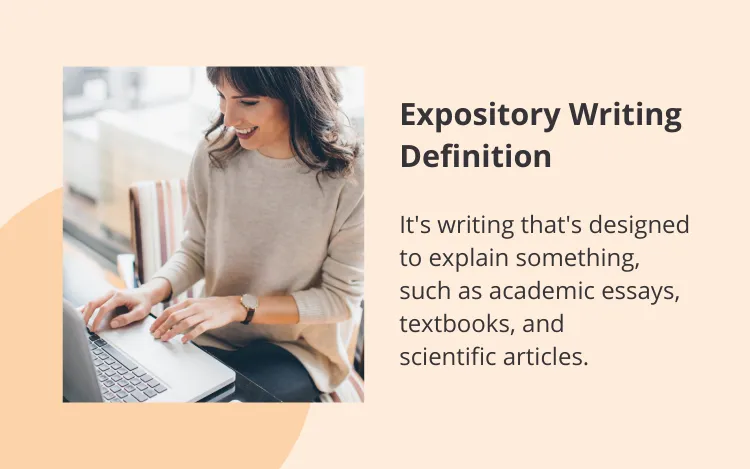 To better understand what this term means, think about the difference between a scientific article, a short story, and an advertisement.
The scientific article is considered expository writing because its primary purpose is to explain a particular topic in more detail. It presents data, analyzes what that data means, and focuses on the facts.  
On the other hand, the short story isn't considered expository writing, because its core purpose isn't to explain or inform—instead, it's probably trying to entertain you or to take you on a journey. Short stories are narrative writing.
Similarly, an advertisement isn't expository writing because its core purpose isn't to explain or inform—instead, it's trying to persuade you to buy what it's selling. Advertisements are persuasive writing.   
Here's a quick rundown of what expository essays should and shouldn't do.
An expository essay should:
Teach the reader about a particular topic
Focus on the facts
Follow a clearly organized structure
Present information and details from credible sources
An expository essay should not:
Try to change the reader's mind about something
Present the author's personal opinions
Include made-up narratives or stories
Follow experimental or nonlinear structures
An expository paragraph is exactly what it sounds like—a paragraph of expository writing.
A well-written expository paragraph should follow a specific format to make it as clear and easy to read as possible. Most expository paragraphs do the following things:
Start with a topic sentence, which explains what the paragraph will be about
Then, include 3 – 5 body sentences that provide supporting details for the topic sentence
Finally, wrap things up with a closing sentence that summarizes what the paragraph has said
Writing an expository paragraph is a great way to practice expository writing. That's because the paragraph follows the same structure as a more complex expository essay, just on a smaller scale.
Most expository essays should follow this format:  
Start with an introductory paragraph that includes the thesis statement, which tells the reader the core statement of the essay
Then, include 3 – 5 body paragraphs that provide factual evidence to support the thesis statement
Finally, wrap things up with a concluding paragraph that summarizes what the body paragraphs and thesis statement said
You can see the similarities between the two formats. If you can write a fantastic expository paragraph, you'll be well-prepared to move on to writing a full expository essay.
Example of Expository Paragraph
Here's an example of an expository paragraph that follows the structure described above.
The leading cause of death in the United States is heart disease, which can be fatal if it leads to heart attack or cardiac arrest. Heart attacks occur when a blockage in the coronary artery prevents oxygenated blood from reaching the heart. Cardiac arrests occur when the heart stops pumping entirely, which prevents the patient from breathing normally. Both of these problems can be deadly, even in seemingly healthy people who don't have noticeable risk factors. As a result, heart disease is an important problem that many doctors and scientists are researching.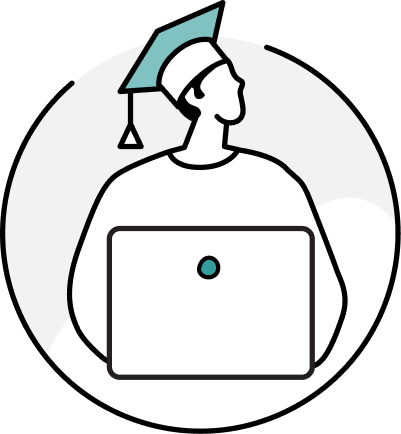 Good writing = better grades
ProWritingAid will help you improve the style, strength, and clarity of all your assignments.
There are many ways you can present information in an expository essay. Here are four of the most popular ways, along with examples of each one.  
Problem and Solution Essay
A problem and solution essay presents the reader with a problem and then considers possible solutions to that problem. 
Here's an example passage you might find in a problem and solution essay:
Among the many proposed solutions to rising carbon emissions, one promising possibility is carbon trapping. Scientists are figuring out how to pull carbon emissions out of the atmosphere and trap it in less harmful forms, such as by injecting carbon dioxide underground so it will turn to stone.
Compare and Contrast Essay
This type of essay takes two subjects and compares and contrasts them. It focuses on highlighting the differences and similarities between those two things.
Here's an example passage of this type of expository writing:
Though country music and R&B music have very different sounds, they also share many similarities. For one thing, both types of music embody a specific cultural identity. For another, both genres trace their roots back to the 1920s, when the Victor Talking Machine Company signed singers from the American South.
Classification Essay
In a classification essay, you describe the categories within a certain group of things.  
Here's an example passage you might find in a classification essay:
There are three ways in which artificial intelligence might become stronger than humans in the future: high speed, high collective intelligence, and high quality. A speed AI would be able to perform calculations and experience the world much faster than humans. A collective intelligence, like a hive mind, would be able to break down a complex task into several parts and pursue them simultaneously. Finally, a quality AI would simply be able to solve more complex problems than humans could.
Process Essay
In a process essay, you give the reader the steps for completing a specific process. This is similar to a how-to guide or an instruction manual.   
Here's an example passage you might find in this type of expository writing:
Caramelize the chopped onions in a frying pan. When the onions have caramelized, mix in the bell peppers, mushrooms, and tomatoes and stir for 4 – 6 minutes or until all the ingredients have softened. If you want to add meat, you can add ground beef and cook for another 4 – 6 minutes. Season with salt and pepper to taste.  
Good expository writing should be easy to read. After all, the purpose of exposition is to explain things to your readers, and you won't be able to accomplish that if they have trouble understanding your writing.
That's why ProWritingAid can help you write an expository essay. The grammar checker can help you ensure your sentences flow well, you're not missing any necessary punctuation, and all your words are precise and clear.
Good luck, and happy writing!
Hannah is a speculative fiction writer who loves all things strange and surreal. She holds a BA from Yale University and lives in Colorado. When she's not busy writing, you can find her painting watercolors, playing her ukulele, or hiking in the Rockies. Follow her work on hannahyang.com or on Twitter at @hannahxyang.
Get started with ProWritingAid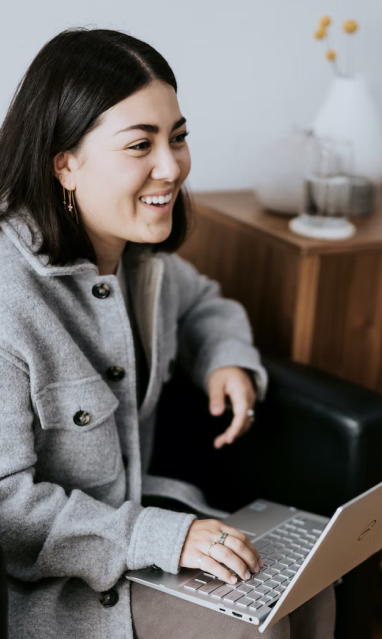 Drop us a line or let's stay in touch via :
Expository Essay Guide
Expository Essay Examples
Last updated on: Mar 22, 2023
5+ Expository Essay Examples to Help you Get Started
By: Donna C.
Reviewed By: Jacklyn H.
Published on: Mar 22, 2023
Want to write an expository essay that will elevate your grades? Don't know what to do and what to avoid?
It can be hard to know where to start when you're writing an expository essay. Do you begin with the facts or with your own opinion? How do you structure your argument?
Let us guide you with expository essay examples!
On this Page
What is an Expository Essay?
An expository essay is a form of writing which examines and investigates a certain idea or concept in order to present evidence that supports the ideas.
It is used to evaluate the analytical skills of students in both middle school and high school.
Writing an expository essay often requires one to thoroughly research the topic, and use primary and secondary sources. Such writings are designed to explain facts, ideas, and concepts in an objective and informative manner.
This form of writing relies on presenting hard evidence in the form of statistical data, charts, graphs, and other visual presentations to support the information. By utilizing these methods of presentation, it becomes easier to explain the facts clearly.
Here is a complete guide that will help you learn more about writing an expository essay .
The expository essay examples will demonstrate how to write an expository essay without missing anything. These examples will help you in understanding the basics and once you are through them, you will be ready to write your essay in no time.
THE RISE OF TEENAGE GANGS AND ITS CONSEQUENCES
WAYS STUDENTS CAN SPEND THEIR LEISURE TIME
THE HISTORY OF CHESS
THE HISTORY OF THE AMERICAN FLAG
AN ANALYSIS OF CULTURAL DIVERSITY AND WHY DOES IT MATTER
WHY DO WE NEED EXCELLENT COMMUNICATION SKILLS
STEPHEN HAWKING - A LIFE HISTORY
WASTE MANAGEMENT FACTS AND FUTURE
Tough Essay Due? Hire Tough Writers!
How to Write an Expository Essay Outline?
An expository essay outline is just like any other essay and because you have been writing essays since your school years, you will have no difficulties. However, the difficult part is to know the type of information that will go into each section.
We have divided and explained the entire process that is essential to write an expository essay successfully.
The Prewriting Phase
For an effective essay, you need to plan the entire essay before writing. Many students try to do the essay without planning and end up nowhere. Instead of just getting into the paper writing process, brainstorm and think about how you can present the ideas in a structured manner.
Make points of what you will add in each section.
Preparing the First Draft
After brainstorming and noting down every main detail and theme, prepare the first draft of the essay. Add what points you will add in each section. An expository essay structure has the following sections:
Introduction: An introduction is the first section of an essay. It is a brief mention of the main points and themes of the essay. It includes the background of the main topic and some information about it. However, everything is added briefly.
Thesis Statement: A well-defined but brief thesis statement will elevate your essay and inform the readers about the main theme of your essay. However, the thesis statement should be brief and should not present the whole theme of the essay.
Body Paragraphs: Generally, these are three in number and present three main ideas. These paragraphs of the essay examine, analyze and present the main ideas along with the supporting evidence. Each sentence must begin with a topic sentence and expound on the main idea of that paragraph.
Conclusion: It is the last encounter between you and the readers and this is why it must be strong and memorable. Restate your thesis statement and the overall essence of the essay. You can do it by mentioning the main points briefly or by just presenting the answer to the main essay question.
Final Revision
Revision is the most important part of the writing process. In this phase, you can revise, modify and restructure your essay and rectify it according to the guidelines and main essay question. Some of the things to consider while revising your essay are:
Have you answered the main question properly and completely?
Does your essay meet all the guidelines of the instructor?
Have you added all the main ideas in the essay?
Is there a proper transition between the sentences and paragraphs?
Are all the paragraphs consistent and well-structured?
Answering these questions is a must and therefore, you should never miss this part.
Proofreading
After you are done, proofread the entire essay before submitting it. It may seem daunting and dull but, just like revision, proofreading is also important. Proofread the essay thoroughly and see if everything is in line. At this stage, you can still make the changes.
We hope that these tips will act as a writing guide for you and will help you in writing an excellent expository essay.
Paper Due? Why Suffer? That's our Job!
What are the Other Types of Expository Essays?
This type of essay is further divided into the following types of expository writing. These are explained below
Descriptive Essay: This essay requires describing a place, person, or event in detail. It includes great sensory details and is written to persuade the reader to see the writer's viewpoint.
Definition Essay: A definition essay describes a certain phrase or term in detail. The topics can be concrete or abstract in nature and include the explanation of both literal and contextual meanings of the chosen word.
Compare and Contrast: These essays explain two or more things by comparing and contrasting them. They highlight the main points and describe the chosen objects by elaborating their various elements and qualities.
Classification Essay: The writer breaks down the main essay topic and divides it into several classes and categories and explains them one by one.
Process Essay: The writer breaks down a process and explains it in detail. This could be a manufacturing process, a recipe, and even a writing process. It explains the how-to process and how to do it in detail.
Cause and Effect Essay: This essay describes the reasons behind a phenomenon or happening. It explains why something happens and what are the causes behind them. In short, a cause and effect essay explains the relationship between a certain event and its reasons.
Get Professional Writing Help!
All in all, an expository essay is a very useful tool that helps students improve their writing skills. If you're still having trouble with your essay, don't hesitate to ask for help.
But don't worry! If you are looking up "who can write my essay for me?" Well, you're in the right place!
5StarEssays.com is an experienced and skilled essay writing service that works with students that are looking for some help. All of our professional writers have exceptional writing skills and will provide a top-quality essay within your deadline. This is what makes us the best.
Order your essay now.
Marketing, Literature
Donna has garnered the best reviews and ratings for her work. She enjoys writing about a variety of topics but is particularly interested in social issues, current events, and human interest stories. She is a sought-after voice in the industry, known for her engaging, professional writing style.
Was This Blog Helpful?
Keep reading.
Expository Essay - A Complete Guideline to Help You Write
Expository Essay Topics Recommended by Experts
How to Write an Expository Essay Outline - Complementary Template Added
People Also Read
cause and effect essay outline
classification essay outline
types of autobiography
descriptive essay writing
persuasive essay writing
Burdened With Assignments?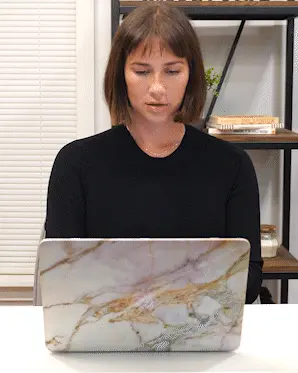 Advertisement
© 2023 - All rights reserved
2000+ SATISFIED STUDENTS
95% Satisfaction RATE
30 Days Money-back GUARANTEE
95% Success RATE

Privacy Policy | Terms & Conditions | Contact Us
© 2023 5StarEssays.com. All rights reserved.
LOGIN TO YOUR ACCOUNT
SIGN UP TO YOUR ACCOUNT
Your phone no.
Password Password must be minimum 8 characters.
Confirm Password
I have read Privacy Policy and agree to the Terms and Conditions .
FORGOT PASSWORD
About Our Blog
Essay Writing Service
Your 180 Expository Essay Topics & Writing Tips for 2024
by Lesley V.
October 17, 2023 November 10, 2023
In this blog post, you'll find a massive list of expository essay topics for college papers.
They'll help you choose an A-worthy writing idea for your assignment. Besides, you'll see how to format explanatory papers. Practical tips on writing them are waiting inside, too.
Keep reading to find an interesting theme for your work. Get a bonus: a ready-made sample from our professional writers.
What Is an Expository Essay?
When you write an expository essay, you need to:
Do research and investigate the topic.
Examine the evidence you have about it.
Explain the issue to inform the audience about it.
Important: Expository essays are explanatory. You don't argue, reflect on anything, and don't provide any counterarguments. (1) Think like a journalist: Your task is to explain the topic.
Types of expository essays
They are five, and each one is about describing and explaining:
Definition: Describe and explain the meaning of some concept.
Classification: Introduce a subject and then break it into categories, explaining each in detail.
Process: Give instructions on how to do something. (Think of it as a problem-solution paper.)
Cause and effect: Tell about why something happens and what results it brings.
Compare and contrast : Take two or more concepts and describe their similarities and differences.
Whatever your essay type, teach readers and provide expressive info about the topic.
How to structure an explanatory essay
Expository essays are papers with a standard structure (2):
Introduction. Start with an opening sentence about your topic, provide some context, and state a position you'd describe in a body.
Body paragraphs. Provide the main idea and evidence, explain why you chose it (how it supports your thesis), and add a transition to the next chapter.
Conclusion. Overview the ideas you discussed, show the significance of your synthesis , and leave the audience with the food for thought. It can be a question, offered solution, or next steps for them to take.
How to Choose Good Expository Essay Topics
What are good expository essay topics?
They are a bit controversial and thought-provoking. Such topics engage readers and evoke curiosity. Good expository topics inform about interesting concepts in different subjects. It can be in history, culture, philosophy, society, etc.
Choosing a worthy topic is challenging for college students. When they have no specific prompts assigned, doubts and questions appear:
"Is my idea good enough to cover?"
Below are easy tips that help you decide on creative ideas and topics for expository essay.
Brainstorm: Take a pen and paper, clock in for 10-15 minutes, and list ALL topic ideas that come to your mind. Now you have something to choose from.
Analyze: Read the list and decide which topics have the potential for development.
Focus: Think of specific aspects of every topic. Will it be easy to explain it to the audience? Isn't it too general?
Research: Are there enough credible sources to use as evidence in your essay on this topic? What information will you provide to explain it?
Expository writing prompts for middle school students
Expository essay ideas below are for middle school students who practice writing:
These topics cover a range of subjects so you can adjust them to suit your interests. They also offer opportunities for research, critical thinking, and informative writing.
Expository essay topics: high school
Here is the list of high school writing prompts for students who have no idea what to cover in their essays:
They are engaging for older students who grow research and critical thinking skills.
Examples of expository essay topics for college students
These expository essay prompts are for college students with no assigned topics:
They challenge students to do in-depth research and critical analysis of complex subjects.
150 Best Expository Essay Topics by Subject
Social issues, health and wellness, government and politics, finance and economics, environment, technology and innovations, ethical issues.
Discuss the pros and cons of standardized testing and its role in assessing student performance.
Compare and contrast the advantages and disadvantages of homeschooling and traditional public or private education.
Examine the long-term benefits of quality early childhood education in preparing children for future success.
Explore the responsibilities of teachers in shaping their students' educational experiences and outcomes.
Discuss the benefits and challenges of inclusive education for students with disabilities.
Analyze the relationship between a student's socioeconomic background and their academic performance.
Investigate the growth of online education and its potential to revolutionize traditional classroom-based learning.
Examine how access to quality education can either perpetuate or mitigate social inequalities.
Discuss the advantages of teaching multiple languages in schools and how it can benefit students in a globalized world.
Explore how social media platforms have transformed communication, relationships, and the spread of information in today's world.
Analyze the history, policies, and debates surrounding gun control and its implications for society.
Examine the causes, consequences, and potential solutions to the opioid crisis in the United States.
Discuss the disparities in the criminal justice system and their impact on minority communities.
Investigate the factors contributing to homelessness, the challenges faced by homeless individuals, and potential solutions.
Analyze how climate change affects societies, economies, and vulnerable populations.
Explore the spread of misinformation and its consequences on public opinion, politics, and society.
Discuss the stigma surrounding mental health issues and its effects on individuals seeking help and society as a whole.
Examine the causes and consequences of income inequality and its effects on society.
Investigate the prevalence of cyberbullying, its impact on young people's mental health, and strategies to address it.
Analyze the relationship between diet and overall health, including the effects of various dietary choices on well-being.
Explore the stigma surrounding mental health issues and its impact on individuals seeking treatment.
Examine the connection between physical fitness, exercise, and a longer, healthier life.
Investigate strategies and lifestyle changes that can help prevent chronic diseases such as diabetes, heart disease, and cancer.
Discuss the significance of quality sleep and its effects on physical and mental health.
Analyze different stress management strategies and their effectiveness in promoting overall wellness.
Explore the role of vaccination in preventing the spread of infectious diseases and protecting public health.
Discuss holistic approaches to wellness, including alternative and complementary therapies, and their integration into healthcare.
Examine the importance of addressing mental health in educational settings and the impact on student well-being and academic performance.
Investigate the challenges and strategies for promoting health and wellness in the elderly population.
Explain the steps of the scientific method and its importance in conducting scientific research.
Analyze the evidence for climate change, its causes, and the potential consequences for the planet and society.
Explore the structure and functions of DNA and how it influences genetic inheritance.
Discuss the importance of space exploration, its impact on technology, and potential benefits for humanity.
Examine the structure and functions of the human brain, including the latest research in neuroscience.
Discuss the search for and discovery of exoplanets outside our solar system and their significance in the study of astrobiology.
Explain the theory of evolution by natural selection, its evidence, and its impact on biology and society.
Analyze the principles and applications of AI and machine learning in various scientific and technological fields.
Explore the world of nanotechnology, its potential uses, and its impact on various industries.
Discuss the fundamental principles of quantum mechanics and their relevance to modern physics and technology.
Explore how language shapes culture and the impact of language preservation and revitalization efforts.
Compare and contrast traditional cultural practices with modern popular culture and their influence on society.
Discuss the portrayal of cultural stereotypes in media and their effects on public perception and identity.
Examine the importance of including diverse cultural perspectives in the curriculum and its impact on students.
Analyze the significance of cultural rituals and traditions and their role in maintaining cultural identity.
Discuss the influence of globalization on the exchange of cultural ideas, products, and practices.
Explore the relationship between food, culture, and identity, including the role of cuisine in cultural preservation.
Examine the importance of folklore and mythology in preserving cultural heritage and passing down stories through generations.
Investigate cultural taboos, their origins, and how they shape behavior and social norms in different societies.
Analyze the factors influencing the outbreak of World War II and its effects on the 20th century.
Explore the technological and societal changes brought about by the Industrial Revolution and their impact on the world.
Analyze the transformations the Executed Renaissance brought in the 1920s-1930s and its consequences for understanding Ukrainian heritage as an independent culture.
Discuss the history, key figures, and achievements of the Civil Rights Movement in America.
Examine the factors that contributed to the Russo-Ukrainian war that started in 2014 and ongoing.
Analyze the ideas and thinkers of the Enlightenment and their influence on contemporary thought and government.
Explore the motivations, discoveries, and consequences of the Age of Exploration in the 15th and 16th centuries.
Discuss the history of the women's suffrage movement and the struggle for women's rights and equality.
Examine the political, economic, and ideological rivalry between the United States and the Soviet Union during the Cold War era.
Discuss the history of the Holodomor, its horrors, and its legacy in shaping international awareness of human rights.
Analyze the functions and responsibilities of government in a democratic system.
Discuss the history, purpose, and criticisms of the Electoral College in U.S. presidential elections.
Explore the role of political parties in the electoral process and their influence on government policies.
Examine the concept of the separation of powers in government and its significance in maintaining a system of checks and balances.
Analyze the role of lobbying groups and their influence on government decision-making.
Discuss the challenges and potential solutions related to campaign finance in electoral politics.
Explore the influence and effectiveness of organizations like the United Nations in shaping global politics.
Examine the practice of gerrymandering and its impact on fair representation in elections.
Analyze the importance of a free press in a democratic society and the challenges it faces.
Discuss the influence of social media platforms on political discourse, campaigning, and public opinion
Analyze the causes and consequences of inflation and its effects on purchasing power and economic stability.
Discuss the functions and tools of central banks to control money supply and interest rates.
Examine the causes and implications of income inequality on economic growth and social well-being.
Explore the factors that led to the financial crisis and its subsequent impact on the global economy.
Analyze the rise of cryptocurrencies like Bitcoin and their potential impact on traditional financial systems.
Discuss the consequences of trade conflicts and tariffs on international trade and economic growth.
Examine the gig economy growth and its impact on the traditional job market.
Explore the concept of environmental, social, and governance (ESG) criteria in investment decisions and its influence on finance.
Discuss the economic factors contributing to the rising healthcare costs and potential solutions.
Analyze the challenges and opportunities for economic growth in developing countries and emerging markets.
Analyze the science behind climate change, its causes, and the potential ecological and societal impacts.
Explore the importance of conserving endangered species and the methods used to protect them.
Examine the environmental and economic consequences of deforestation in different regions.
Analyze the advantages and disadvantages of renewable energy sources: solar, wind, and hydroelectric power.
Examine the environmental challenges of rapid urbanization and strategies for creating sustainable cities.
Discuss the global issue of water scarcity, its causes, and potential solutions for sustainable water management.
Explore the importance of biodiversity, the threats it faces, and strategies for preserving diverse ecosystems.
Analyze the role of government policies and regulations in protecting the environment and mitigating pollution.
Discuss the causes and consequences of ocean acidification on marine life and the broader environment.
Analyze the development and applications of artificial intelligence and the ethical considerations surrounding it.
Explore the growth of IoT and the integration of smart devices in everyday life.
Discuss the advancements in 5G technology and how they will affect communication and industries.
Analyze the concept of blockchain technology and its role in the rise of cryptocurrencies like Bitcoin.
Examine the importance of big data analytics in modern business strategies.
Explore the use of robots and automation in industries, their benefits, and potential job displacement.
Discuss the importance of cybersecurity and protecting personal data in the digital age.
Analyze the biotechnology and genetic engineering advancements, their potential benefits, and ethical concerns.
Explore innovations in green technology and their role in addressing environmental challenges.
Discuss recent space exploration technologies and their significance for the future.
Explain the fundamental principles and methods used in psychological research.
Analyze the debate on the relative contributions of genetics and environment to human behavior.
Discuss the relationship between stress and mental health, exploring its causes and consequences.
Examine the stages of cognitive development in children by Jean Piaget and other theorists.
Explore major theories of personality, such as Freud's psychoanalytic theory and the Big Five personality traits.
Analyze different theories and concepts related to human motivation, including intrinsic and extrinsic motivation.
Discuss various mental disorders, their symptoms, and treatment options.
Examine the influence of social factors on individual behavior, including conformity, obedience, and group dynamics.
Explore different learning theories, including classical and operant conditioning, and their real-world applications.
Discuss the portrayal of psychological disorders in movies, literature, and media and their impact on public perception and stigma.
Analyze the impact of religion on culture, values, and societal norms.
Explore the similarities and differences between major world religions, such as Christianity, Islam, Buddhism, and Hinduism.
Discuss how religious beliefs have inspired art, architecture, and cultural expression throughout history.
Examine efforts to promote tolerance and understanding among different religious groups.
Analyze the origins and evolution of sacred texts like the Bible, the Quran, and the Bhagavad Gita.
Discuss the rise of religious fundamentalism and its impact on global politics and society.
Explore the significance of religious rituals, ceremonies, and worship in different faiths.
Analyze the relationship between religious beliefs and moral values, including the role of religion in shaping ethical principles.
Examine the characteristics and motivations of new religious movements and cults in contemporary society.
Discuss the historical and contemporary interactions between religion and scientific discoveries, including areas of conflict and harmony.
Analyze various ethical theories, such as deontology, utilitarianism, and virtue ethics, and their applications to real-life moral dilemmas.
Discuss the debate on whether individuals have free will or whether their actions are determined by factors beyond their control.
Explore existentialist philosophy and its perspective on human existence, freedom, and the search for meaning.
Analyze different theories of mind and consciousness, such as dualism, materialism, and the mind-body problem.
Discuss epistemological questions, including the nature of knowledge, belief, and the criteria for justified belief.
Examine philosophical arguments for and against the existence of God, as well as the problem of evil and religious experience.
Explore ethical considerations related to the environment, including topics like animal rights and environmental conservation.
Analyze political philosophy concepts, such as justice, authority, and the role of government in society.
Discuss philosophical perspectives on beauty, art, and the nature of aesthetic experiences.
Examine the impact of technology on human existence, ethics in technology, and questions about artificial intelligence and virtual reality.
Analyze the foreshadowing as a literary device in classic and contemporary literature.
Choose a classic novel and provide a detailed analysis of its themes, characters, and literary techniques.
Explore the hero's journey as a narrative archetype in literature and its significance in storytelling.
Discuss the use of symbols and symbolism in a specific literary work and their deeper meanings.
Examine how historical events and societal changes are reflected in literature from different time periods.
Analyze how the story setting can impact the plot, characters, and themes of a literary work.
Choose a novel and discuss the transformation and growth of a specific character throughout the story.
Compare a literary work with its film adaptation, highlighting the differences and similarities in storytelling.
Discuss a specific literary movement (e.g., Romanticism, Modernism, Postcolonial literature) and its influence on literature and culture.
Analyze difficult ethical decisions healthcare professionals face, such as end-of-life care, organ transplantation, or medical experimentation.
Discuss the ethical considerations in AI development, including issues like bias, privacy, and the use of AI in autonomous weapons.
Examine the moral questions raised by genetic engineering, including designer babies, gene editing, and cloning.
Analyze the ethical challenges in the business world, such as corporate social responsibility, whistleblowing, and ethical decision-making in organizations.
Discuss the ethical treatment of animals, including animal testing, factory farming, and wildlife conservation.
Explore ethical issues related to environmental protection, resource consumption, and climate change.
Examine ethical concerns surrounding data privacy, surveillance, and the impact of technology on personal freedoms.
Discuss topics like euthanasia, physician-assisted suicide, and the ethical treatment of terminally ill patients.
Analyze ethical challenges in the criminal justice system, including the death penalty and criminal profiling.
Explore topics related to media ethics, such as journalistic integrity, sensationalism, and fake news.
Expository Writing Tips: How to Improve Your Paper
For your topic to turn into a stellar essay that's worth a high grade, follow these tips:
Read some expository essay examples to understand the structure.
Create an essay outline before writing the draft.
Write a thesis statement beforehand. It will help you build an engaging narrative .
When writing, remember the readability and flow. Use synonyms, avoid cliches, and say no to passive voice and redundant adverbs. Don't use lengthy and complex phrases to sound smart and make your essay longer . Make every word count.
Edit and proofread your explanatory essay before submitting it.
Expository Essay Example
Choose Your Topic and Get a High Grade!
I hope this list of 180 expository essay topics will help you choose the best writing idea for your paper. Ensure to stick to the 3 C's:
Consider the assignment's requirements.
Choose a topic that fits your prompt but is also interesting to you.
Check if you have evidence to refer to in your essay.
And now, over to you:
What topic from those in this article will you cover in your upcoming expository essay?
References:
https://www.csueastbay.edu/scaa/files/docs/student-handouts/expository-essay.pdf
https://www.mtsac.edu/eops/tutoring/StructureofaGeneralExpositoryEssay.pdf
1 thought on "Your 180 Expository Essay Topics & Writing Tips for 2024"
Thank you for writing this post!
Leave a Reply Cancel reply
Your email address will not be published. Required fields are marked *
Save my name, email, and website in this browser for the next time I comment.