LESS HUSTLE, MORE FOCUS
Get fresh industry insights related to personal entrepreneurship, commerce, and technology from a professional journalist and marketing consultancy owner.
Sign up for my Newsletter here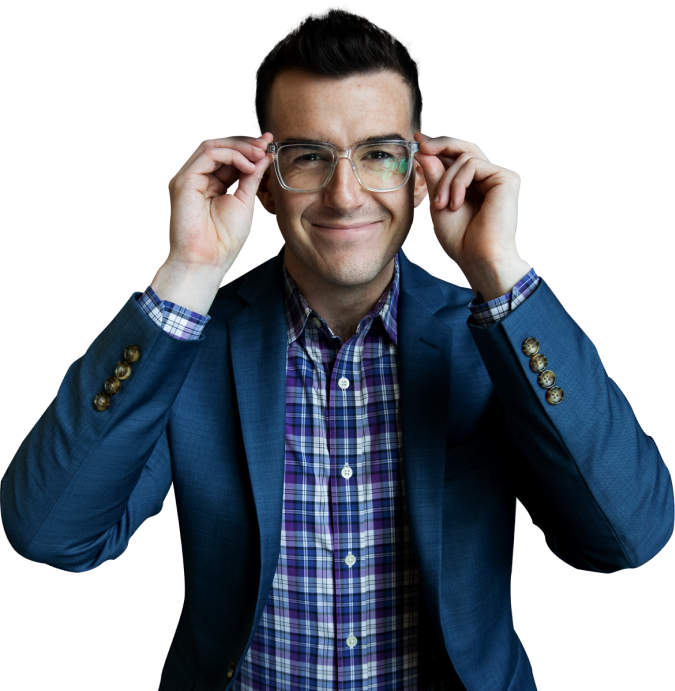 In This Post:
How to write an article for a magazine in 2023.
Pitching a magazine is a whole other beast. When you land a print placement, however, you'll score major credibility points as a writer or industry expert.
Writing an article for your local newspaper, trade magazines, or national magazines is simpler than you think. But simple doesn't mean easy.
Freelance writers and industry leaders alike want to land a feature article in a print publication, because magazine writing projects authority and expertise. Media publications often reserve their print edition for the best magazine articles, and a features editor or managing editor will be highly selective with which freelance writers they tap for various article opportunities.
Key Takeaways
Magazine and newspaper bylines are considered very reputable, since these publications have limited space.
The timing of your pitch is important, as magazines are produced weeks or even months in advance.
It's good to be on editors' radar, as they often are shuffling an issue up until the 11th hour, and may want to assign you a piece with quick turnaround to fill a hole.
It's not just the high quality of the article that makes print pitching different. In magazine journalism , brands often put their issues together months in advance to ensure they're printed, shipped, and sold on schedule.
In addition to pitching a good magazine article, you also need to send your query letter at the right time in the magazine production process before you start writing. Newspaper articles don't require as long of a lead time. It all depends on the publication's submission guidelines.
Related: How to Pitch an Article: 72 Outlet How-Tos
If you'd love to one day write an opinion article, pen a personal essay, or just get more freelance writing jobs with popular magazines, here is what to keep in mind in magazine writing.
Writing for Magazines: A Coveted Byline
Before the internet, media was mainly delivered through print journalism. A freelance writer or aspiring magazine writer would send a query letter to the editor, and magazine editors would decide which magazine articles to pursue, based not only on the article ideas themselves, but also how well they balance one another, based on personal experience.
In print, there is a finite amount of space on the page. In contrast, websites can publish all the articles — they just create a new URL for every article — so the constraint is editor and writer labor, not lack of space or word count. Article placement in a magazine has greater merit and is considered more valuable, even if it's a local magazine.
Important : It can be tough to pitch a big feature story right out of the gate. Consider pitching a smaller story in the 700-1,200 word range first to build rapport with an editor.
Many of today's magazines have been around for decades, if not longer, and they've built up a track record for editorial quality and influence. We assume that, if someone has written for a reputable magazine or national publications for a particular topic, they are a skilled freelance writer.
In our digital age, many of the most established brands continue to publish a physical magazine, even if the magazine's readership has declined, because it cements their status as an influential publication. Often, if you write a magazine article, it will also be used online.
This was the case for me when writing an article for OUT magazine. My entire article was accepted, and received a two-page spread in the mag, but it was also published as a post online.
Pro tip: acquire physical copies of your placements so you can document them and use them online, ethically.
How to Pitch a Magazine in 3 Steps
Pitching a physical magazine is similar to other pitching efforts. The single most important factor to a winning pitch is that it's relevant to the magazine's target audience. The following three steps will help you ensure your pitch is on point every time; even if your pitch isn't accepted, editors keep an eye on staff writers and other writers who consistently send relevant pitches, and eventually you will see progress.
Step 1: Research Current and Upcoming Magazine Topics
Read the magazine! What you think a magazine covers based on what you read ten years ago may not be what the outlet covers at all anymore. Browse both the publication's website and the physical magazine itself to get a sense of their writing and what the brand is currently covering. Look at the news articles and writing styles.
Additionally, for physical magazines, it's worth your time to poke around online for either a media kit or an editorial calendar . These kits are sales PDFs a magazine makes publicly available to attract prospective advertisers. The kit comes out in the fall or winter each year for the upcoming year, and lists the planned theme of every issue. This can be helpful intel when pitching big publications.
To see what the online version of a brand has previously covered, you can do a web search on Google for that specific site. Start your search with "site:www.outletdomain.com", then search a topic. In this example, I searched past coverage of Gen Z on Entrepreneur's website.
The "site:" command in a Google search query will let you filter search results to a particular website.
Knowing an outlet will help you tailor your article pitch to fit the voice, style, and format of the target publication.
Step 2: To Locate Gatekeepers, Find a Masthead
Now comes the tricky part: pitching the editor or decision-maker who oversees print coverage. Luckily, most magazines' editors and other personnel responsible for bringing a magazine to life will be credited in both the physical issue and online. This list is called a masthead.
A major magazine will engage many writers and other contractors to bring an issue to life, but the staff who are listed on the masthead are almost always directly involved in the production process. This is helpful research material.
For example, searching "Allure masthead" led me directly to their digital masthead page.
The Allure masthead. Screenshot captured November 1, 2022.
From the masthead, do some digging on where these different editors are hanging out outline. Are they on Twitter, LinkedIn, or Instagram? Are they writing articles for magazines as well? What stories are they currently publishing? Also track down their email address.
Step 3: Craft a Strong, Print-Specific Pitch
In print article pitching, every word needs to earn its way onto the page. Your article pitch should have a compelling idea and a fresh perspective; specify whether you want to be considered for print publication, online publication, or both.
Most PR pitches are templates, press releases, or cookie-cutter stock pitches. The key to getting momentum in an article pitch is to hook the editor or journalist in the first couple of sentences. Indicate that your article pitch is not a stock pitch, and make a case for why this article is a perfect fit for them.
Pitch Your Next Magazine Article Today
Article pitching can feel overwhelming at first, but at the end of the day, story ideas just like yours are what make it to newsstands and get read by millions. Remain pleasantly persistent, and eventually your pitching efforts will pay off.
Thanks For Reading 🙏🏼
Keep up the momentum with one or more of these next steps:
📣 Share this post with your network or a friend. Sharing helps spread the word, and posts are formatted to be both easy to read and easy to curate – you'll look savvy and informed.
📲 Hang out with me on another platform. I'm active on Medium,   Instagram, and LinkedIn – if you're on any of those, say hello.
📬 Sign up for my free email list. This is where my best, most exclusive and most valuable content gets published. Use any of the signup boxes on the site.
🏕 Up your writing game: Camp Wordsmith® is a free online resources portal all about writing and media. Get instant access to resources and templates guaranteed to make your marketing hustle faster, better, easier, and more fun. Sign up for free here.
📊   Hire me for consulting. I provide 1-on-1 consultations through my company, Hefty Media Group. We're a certified diversity supplier with the National Gay & Lesbian Chamber of Commerce. Learn more here.
Welcome to the blog. Nick Wolny is a professional editor and online business consultant based in Los Angeles, California.
How to Get an Article Published in a Magazine or Newspaper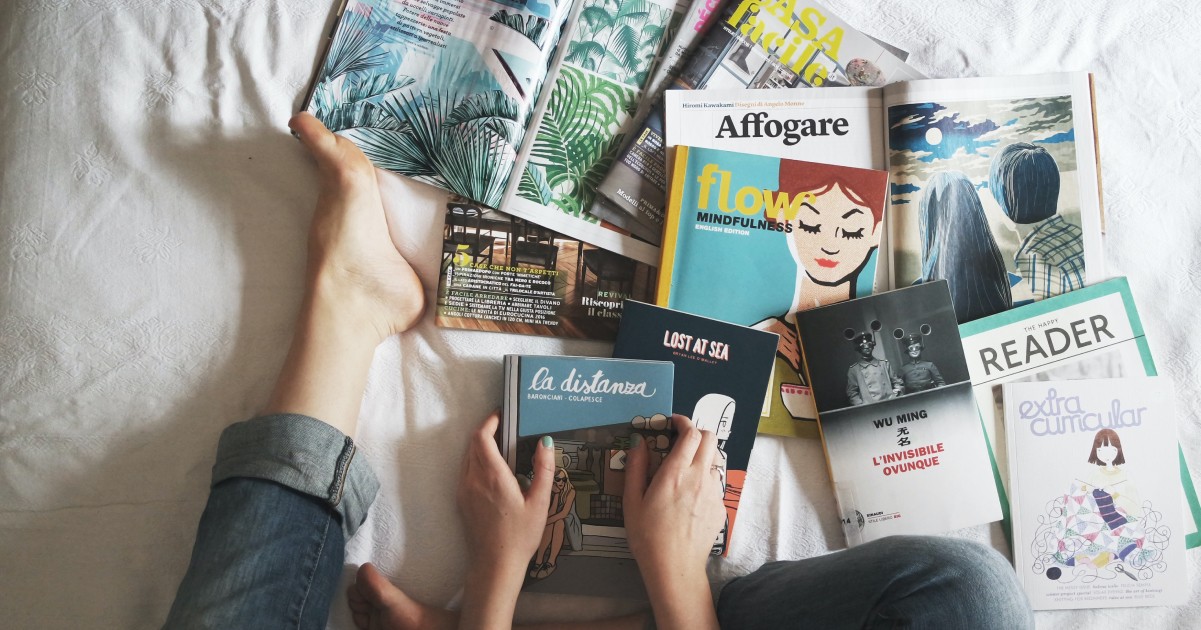 Share this article:
The publishing landscape can be a confusing place, and you might be wondering how to get an article published. While getting published is challenging, it isn't impossible (and you shouldn't let the challenge put you off!). This blog post outlines the reasons why you should get your article published and how to submit it for publication.
Why Should You Get Your Work Published?
As a new freelance writer, there are many benefits to getting your writing published in a magazine or newspaper. These include:
Improving Your Writing
Submitting and publishing articles in professional publications will help you become a better writer . It's unlikely that your writing will be accepted the first time you submit, so you'll have to learn how to incorporate editor feedback into your next draft. But each time you submit a piece of writing, you'll gain insight into the process and discover what constitutes good writing. Moreover, you'll learn how to accept criticism and handle rejection, which will ultimately make you a better writer.
Building Your Portfolio
Many larger publications require their writers to have demonstrable publication experience in the form of a writing portfolio. Publishing an article in a magazine or newspaper will help you build your portfolio and demonstrate your skills and experience. The more impressive your portfolio, the more likely you are to be accepted by respectable publications.
Establishing Yourself as an Expert
If you regularly write and publish articles in a certain niche or industry, your reputation as an expert on that topic will grow. Many articles include a byline (a line telling readers who wrote the piece of content) – so it's a great way to get your name out there, build credibility, and develop a readership that trusts your opinions. Potential clients will be more likely to reach out to you with writing opportunities when you've established yourself as an expert.
Boosting Your Confidence
Getting anything published today is a challenge, so succeeding is a great confidence booster. Receiving rejections is a normal part of a writing career. Though it can be disheartening to receive rejections on writing you've worked hard on, publishing feels very validating and can spur you on to create more content.
How to Submit an Article for Publication
Now that you know the benefits of publishing your writing, here are five steps to submit an article for publication:
1. Choose a Niche
You probably already have a good idea of what you want to write about. But if not, it's wise to choose a niche before you start. Consider topics you're passionate about or have firsthand experience in. If you enjoy your niche, the work will be much easier to focus on!
By honing in on a niche, you can direct your attention to learning as much as possible in that area. Examples of what you can research for your chosen niche include typical language, jargon, tone of voice, preferred formats, and credible sources of information. This will help you market yourself as an expert in your niche to build a loyal audience interested in that topic.
Your niche doesn't have to be extremely specialized, but it also shouldn't be so broad that you won't be recognized as an expert in your topic. For example, your niche might be travel writing , but it doesn't have to be limited to a specific location or type of travel.
2. Research Publications
Once you have chosen your niche, you can begin to research the publications you want to approach (this is a lot easier once you know what you'll be writing about). While it may be tempting to target the big names in that niche, don't forget about the smaller ones, especially if you are just starting out. Starting small is a great way to build your confidence and portfolio so you are more attractive to bigger publications when it comes time to pitch to them.
3. Draft a Pitch
Most publications have a submission process, and it's vital that you follow their instructions to stand a chance of having them publish your article. Most will have a submission page on their website, which will include submission instructions and details on the kind of content they are looking for. For instance, Business Insider provides specific contact details depending on the type of content you're looking to contribute. If a publication states that it is not open to submissions, don't ignore that and submit anyway! You could harm your chances of getting to work with them in the future.
Some publications may ask you to provide an elevator pitch or query letter alongside your submission. This sounds more complicated than it actually is. Essentially, it consists of a short bio about you as a writer and some details on the content you're submitting. It's worth taking your time with this to make sure you accurately and professionally represent yourself and your writing.
4. Polish Your Article
While waiting to hear back from the publication, make sure your article is the best it can be. If nothing else, proofread your work for grammar, spelling, and punctuation mistakes, as these can look careless and may deter the publisher from working with you. You want to put your best foot forward every time you approach a publisher; you want to be known for your quality and professionalism.
Now comes the most nerve-wracking part of the process: hitting submit. There's nothing more you can do, so take a break, work on a new project, or do something else you love. Don't sit by your computer waiting for an email! As tempting as it might be, the submission process takes time.
If you don't hear back after a week or two, it's a good idea to send a polite follow-up email. Most publications receive a large number of submissions, so there is no harm in sending a reminder.
Becoming A Freelance Writer
If you'd like more information about how to write and submit an article for publication, why not check out our course, Becoming A Freelance Writer ? It takes you through the process of writing an article from start to finish and building your business as a freelance writer. If you're unsure this course is for you, you can try it for free .
Related posts: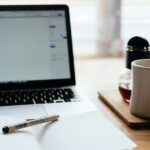 Start your journey
Kick-start a flexible new career, time for a change.
Sign up for a Knowadays free trial – it's your first step towards a new career.
Leave a Comment
Your email address will not be published.
We use cookies to give you the best possible experience on our site. By continuing, you agree to our use of cookies. Learn More
How to get an article published in a magazine
By Theresa McCaffrey | Editor & Content Marketing
Getting published in a magazine can be difficult. The first step is finding the right subject and pitching your idea to an editor or publisher. This post will go over 7 steps that will help you get published in a magazine!
Why do you want to be published?
This is the first question you should ask yourself. Do you want to be published because it will give your career a boost? If so, what are your goals in this field of work that publishing can help with? Is there something about being published that excites and motivates you personally? Whatever your reasons for wanting to publish might be, make sure they fit into one of these categories: personal development or professional advancement.
Are you an Equiprenuer using the article to raise awareness of your business or a new service you've launched? Perhaps you want to position yourself as an expert in a particular field? Getting published is a great way to demonstrate your expertise.
Your aim might be to become a paid writer, and so you're looking to hone your skills or establish a portfolio of work. For this guide, we're going to assume that you are not aiming to become a professional writer but wish to raise awareness of your business or to be seen as the go-to person for something
How Does Getting Published help your goals?
Getting published gives you the opportunity to be seen as an expert in your field. When people see that you're a recognized voice, they will want what you have and are more likely to buy or invest in you. This is also known as building authority.
Getting published can help you reach a wider audience and get more people interested in what you offer - which is why it's often used as part of the content marketing strategy for companies with smaller budgets. This also works well if you want to increase sales on your own website because readers may buy something from there after reading about it somewhere else first.
7 Steps To Get Published
Find the right magazine.
The first thing you should do is find the right magazine for your work. To be more specific, make sure that this publication might want to publish or at least cover what you're working on - and then pitch them an idea in a couple of paragraphs.
Do Your Research
Along with finding out if they would like to cover your topic and writing up a great pitch letter (that's not too long), research some recent articles from their website so that you can tell which areas are currently trending there. This will also give you ideas about how best to approach them because magazines often have different content needs than other publications.
Pitch Your Idea to the Editor
If the magazine is open to your topic and you're sure it's a good fit, then send them an email with a couple of paragraphs about what you want to write about. If they are not interested in this idea or ask for something different, don't be afraid to continue pitching other ideas until they catch their attention!
What Do I Write?
If you're asking how to get published in a magazine, it's probably because there's an idea that you feel very passionate about. You should do everything possible to convey this passion through your pitch letter and proposal if the editor is interested enough - so they can't help but think,
"Wow! I need to find out more". An Editors job is to find articles and authors that they feel will benefit their readers. If you make that easy for them, you'll be BFFs!
Write your best work
This is the step where many writers get stage fright and never submit an article. Don't Panic - just start writing, get something down, anything! Once you get started you'll find the ideas start flowing, and they'll be no stopping you.
Stop Writing and Start Editing
The trick to writing an excellent article is editing. You need to make time for this step, no matter what the content length of your work may be. Editing will help you find errors and typos that can completely change the meaning of your article - it's worth taking the time upfront before submission, so you don't have any regrets later!
Remember your editor BFF? When they gave you a word count, they meant it. If you have written 2,000 words and they only asked for 1,000 splits the article into 2 - you now have an article series. Nice!
Call to Action
If you are writing an editorial, you can't finish with a sales pitch, but you can inspire your readers to take action. You could ask them to try what you have been telling them about, i.e. a riding exercise, and ask them to tell you how they got on. Make sure you include a great bio about yourself, a picture and contact details.
Final thoughts
Don't be the writer that submits hours before the deadline and keeps the editor up until midnight trying to meet the print deadline.
Do read these related articles to help you craft a great headline and call to action .
Remember, the editor is there to help you. If you get stuck, reach out and ask for help, they will be glad to run through ideas to get you back on track.
I hope these 7 steps have inspired you to get started on your way to publishing a successful article. If you are an expert in horsemanship or western riding, we encourage you to submit articles and be part of Horsemanship Journal and Western Horse UK! We want to hear from all perspectives and those who might not have written before but would like their voice heard.
Our editors will work with you through the process and provide feedback for any revisions--it's easy and worth it! Please reach out if this interests you at [email protected] so we can get started.
Please Confirm
Related articles.
The way we listen to podcasts makes it feel much more personal than listening to the radio or listening to an audiobook in the car. It's as if the person is speaking just to us and so we are more likely to focus on what's being said, rather than it just being background noise.
Print should be a crucial part of your marketing campaign and not dismissed out of hand as old fashioned or expensive. It's worth remembering that book sales are increasing once more, as people have missed the feeling of reading a book rather than reading from a digital reader.
The number in that headline is fictitious, but hopefully, the headline got your attention and will motivate you to read this blog. It's about the importance of writing a powerful headline for your article, to ensure it will be read by as many people as possible.
If you are not a professional writer and would like some helpful tools, then we recommend the use of the Hemmingway app or Grammarly. Not only do these tools check grammar and spelling, but they also help you simplify your writing.
🔐 Privacy Policy 🍪 Cookie Policy ⚖️ Terms & Conditions
Contact Us | 💌 Email
Copyright 2023, Stars Ablazin Ltd | Publisher - Horsemanship Journal and Western Horse UK. Company number 09671908 | 24 Mores Ln, CM14 5RU
This website may include links to third-party websites, plug-ins, and applications. Clicking on those links or enabling those connections may allow third parties to collect or share data about you. We do not control these third-party websites and are not responsible for their privacy statements. When you leave our website, we encourage you to read the privacy notice of every website you visit.
Views expressed, training advice given, and goods advertised are not necessarily the views of or endorsed by Horsemanship Journal/Western Horse UK or the editors. Content copyright of Horsemanship Journal/Western Horse UK.
Join us as we sit down with remarkable thought leaders, equestrian experts, and equine advocates on a journey of curiosity and discovery.
Are you looking for a truly transformative horsemanship experience.
Unbridled Connection is the Equestrian retreat you've been waiting for!
HORSEMANSHIP JOURNAL STORE
Looking for the perfect resource to help you improve your horsemanship skills? Look no further than the Horsemanship Journal Store! Here you'll find everything you need, including back issues of the magazine, ebooks, and pay-per-view articles.
Recent Articles
A Horse Named Fly by Lena Vanessa: A Heartfelt Journey into Equine Empathy and Communication
The book's universal themes of healing, empathy, and the human-animal bond have garnered praise from critics and readers alike. It is recommended for horse lovers and anyone interested in stories of recovery and the power of non-verbal communication.
Equestrian Mindset Tips: Navigating the Ups and Downs of Horse Riding
Discover insightful strategies and heartfelt advice tailored for riders who face the emotional rollercoaster of horse riding. From embracing mindfulness to fostering self-compassion, this piece offers a treasure trove of wisdom for maintaining a positive outlook in the saddle.
Enhancing Traceability and Welfare: Thoroughbred Census Launched in Great Britain
In a groundbreaking move, British Racing's Horse Welfare Board, in partnership with Hartpury University, has introduced the first-ever thoroughbred census in Great Britain. This pioneering initiative seeks to enhance the traceability and welfare of former racehorses once they retire from the racing industry.
How to Get Published in a Magazine
Too many writers begin their publishing journey the wrong way. They try to start big. They want a book contract, a speaking tour, and all-around international fame and notoriety.
But that's not how this thing works. You have to start small. This is a blessing in disguise, actually, as you are probably not that good when you are just beginning. You need time to practice .
The best way to do that?  Write for magazines.
Over the years, I've written for a lot of different magazines and websites, some of which paid really well and some that didn't. Regardless, I'm grateful. It's how I got my start. And it's made me the writer I am today.
Why write for magazines?
Writing for magazines is a great way to learn a lot about how publishing works, what it's like to have your content edited, and how to hone your craft.
To be sure, there is no formula for getting published , but reading stories of what other writers have been through will help you glean things that may be relevant for your own writing.
For example, take this article by author and editor, Terry Whalin. It explains the ins and outs of magazine publishing, including the painful parts, like pitching your work and getting rejected . Here's an excerpt about this very important part of the process:
Every writer meets with rejection and projects which are never published. In fact, I have files of material which has circulated and never been published. I caution you that rejection and unpublished articles is a part of the writer's life and the road to consistent publication.
Another helpful article is Gary Bell's " Eight Tips for Getting Published in Magazines ." Bottom line? Build relationships with magazines. That's key.
Like so many things in life, getting published isn't about what you know as much as it is about who you know.
Once you prove yourself to a publication and have a relationship with an editor, it's much easier to come back the second and third time to get published.
So how do I do it?
Writing an article for a magazine isn't easy, if you've never done it before. If you're looking for an easy shortcut other than just doing the work, you won't find one. This is challenging stuff.
That said, here is how you can get your work published in a magazine, if you're willing to do the work:
Step 1: Start with a topic
Think of an idea that is original, interesting, and compelling.
Try to do some free-writing or mind-mapping to flesh it out on paper.
Focus on what you know, on what you have a unique perspective on.
Step 2: Make a list
Do some research. Take note of a few publications you'd like to pitch. Make sure you have a good variety. This will increase your chances of getting published with one of them.
I usually pick a few smaller and larger publications when I do this. I vary the list to improve my chances.
Step 3: Write a query letter
Query letters are short, formal letters that you send to to the editor to consider you for publishing. If the magazine has more than one editor, send it to the person who accepts pitches for your particular topic.
Address him or her by name, include the date, and pitch the idea in a short outline form.
It's also a good idea to provide some sample work that you've done (in the form of links, preferably, if you have published anything online).
If appropriate, try including more than one idea in the letter. This will increase the likelihood of getting a response.
If you need help writing one, try this tutorial: How to Write a Query Letter
Step 4: Wait
This is important: Give the magazine adequate time to respond.
If they have a policy for pitching articles, read it. Most likely, it will be something like this: "If you don't hear back from us in [X amount of time], you can trust that we weren't able to use your piece."
Wait a week or so before following up. If you don't hear back within a few weeks to a month, send a letter to the publication, telling them you're moving on with the idea. When in doubt, ask permission to follow up. For example, if I'm wanting a quick response on a piece, I may say:
If I don't hear back from you in a week or so, would it be all right for me to follow up?
If they say yes, then you never have to feel awkward about sending a follow-up.
Step 5: Follow up
If they do respond to your pitch, they will tell you one of the following:
a) They don't like the idea. b) They want you to tweak the idea. c) They want to publish the idea.
Oftentimes, I go back and forth with a publication before we land on a good idea.
Once you land on a good idea, they may ask for outline.
Once you've agreed on a deadline, then it's time to start writing. The hardest part is done. Now, all you have to do is write the article. And next time, you probably won't have to go through this process.
The more you do this sort of thing, the easier it gets, especially as magazines and editors begin to know and trust you.
For more tips and tricks, check out the Freelance Writers' Guide to Getting Published . It has a great list of resources that will help you.
Do you have any questions or tips for getting published in magazines?
The End of Blogging (for Me)
Years ago, I met a famous podcaster and introduced myself as a blogger. The first thing he said was, "People still do that?" This was 2015. At the time, I took offense...
One of the Things I've Learned About Writing
One of the things I've learned about writing is that you can't honestly write what you are unwilling to live. At first, this might seem preposterous. After all, J.R.R&...
The Largeness of a Little Life
I wake up to birdsong and soft light washing in through a window that no curtain can cover. I drink coffee and read a book, easing into the day. Work starts with an in...
Reader Interactions
Get a free newsletter on making your creative work succeed.