Psychology Sorted
Psychology for all, your psychology extended essay – how to start writing.
You've chosen your topic, done some reading, refined your question…now what? The temptation is to keep reading, more and more. But please don't do that. Start writing, and read to answer the questions that arise as you write.
3. How to start writing. You might think that you'll just start at the beginning, but instead, just take a piece of A4 paper and a pen or pencil, and outline the 4 sections of your Extended Essay. Plan where you're going to go. It's like going for a walk. If you leave home and don't have a plan, you can end up getting lost, walking further than you intended, getting sidetracked, retracing your steps, and your walk may not end up being what you intended. It is the same with a long piece of writing. You need to plan your route. Once you have done this, you can start writing, but again, possibly not at the beginning!
So what are the four sections?
Introduction
What is current research on the topic?
What are the questions raised?
State your research question and say why it's important in an academic context.
What will you argue?
Which theories and studies will you use? (You will be able to add to these as you continue reading).
Main argument
What is your main argument?
What is the evidence for it? List the studies you plan to use. Make sure you have the full references saved somewhere. (When you start writing the EE you will summarise AND evaluate the studies AND show how they support the argument).
Check that these studies are as diverse as possible in method and participants. (If they are not, this will form part of your evaluation of them, both here and in the next section).
Limitations of argument
What does this argument fail/struggle to explain? (No one theory or argument can fully explain a behaviour).
Why does it fail or struggle to explain this? (This is where the methodological weaknesses from the previous section could be used).
What other argument could also have explanatory power?
What is the evidence for it? (You will add to this as you read and write)
This is where you engage in not only a discussion of the studies used BUT an evaluation of the argument.
We know 'it's complex' – but this cannot be your whole conclusion.
How strong was your argument?
Did the limitations of it outweigh its strengths?
Was the empirical evidence for a counter-argument stronger?
ANSWER YOUR RESEARCH QUESTION (This answer may change as you read and write, but at least plan an answer).
Share this:
Leave a reply cancel reply.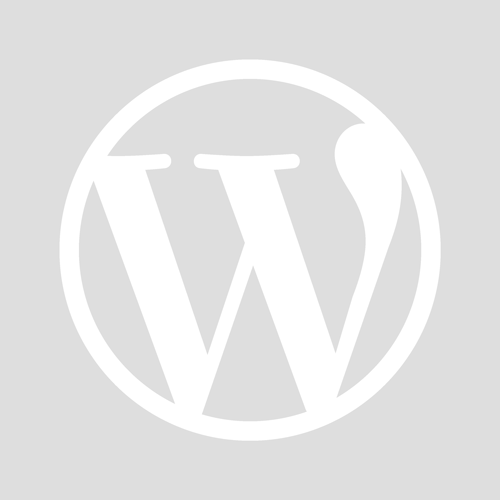 Already have a WordPress.com account? Log in now.
Follow Following
Copy shortlink
Report this content
View post in Reader
Manage subscriptions
Collapse this bar
IBDP Psychology
Website by John Crane
Updated 2 December 2023
InThinking Subject Sites
Subscription websites for IB teachers & their classes
Find out more
www.thinkib.net
IBDP Biology
IBDP Business Management
IBDP Chemistry
IBDP Economics
IBDP English A Literature
IBDP English A: Language & Literature
IBDP English B
IBDP Environmental Systems & Societies
IBDP French B
IBDP Geography
IBDP German A: Language & Literature
IBDP History
IBDP Maths: Analysis & Approaches
IBDP Maths: Applications & Interpretation
IBDP Physics
IBDP Spanish A
IBDP Spanish Ab Initio
IBDP Spanish B
IBDP Visual Arts
IBMYP English Language & Literature
IBMYP Resources
IBMYP Spanish Language Acquisition
IB Career-related Programme
IB School Leadership
Disclaimer : InThinking subject sites are neither endorsed by nor connected with the International Baccalaureate Organisation.
InThinking Subject Sites for IB Teachers and their Classes
Supporting ib educators.
Comprehensive help & advice on teaching the IB diploma.
Written by experts with vast subject knowledge.
Innovative ideas on ATL & pedagogy.
Detailed guidance on all aspects of assessment.
Developing great materials
More than 14 million words across 24 sites.
Masses of ready-to-go resources for the classroom.
Dynamic links to current affairs & real world issues.
Updates every week 52 weeks a year.
Integrating student access
Give your students direct access to relevant site pages.
Single student login for all of your school's subscriptions.
Create reading, writing, discussion, and quiz tasks.
Monitor student progress & collate in online gradebook.
Meeting schools' needs
Global reach with more than 200,000 users worldwide.
Use our materials to create compelling unit plans.
Save time & effort which you can reinvest elsewhere.
Consistently good feedback from subscribers.
For information about pricing, click here
Download brochure
See what users are saying about our Subject Sites:
Find out more about our Student Access feature:
Writing the Extended Essay
Extended Essay
After sources have been read and notes have been taken, the next step is the actual writing of the paper. For many students, this is a huge jump. It is important that you recognize that once you start writing the paper, that doesn"t mean you won"t have to do any more research. It also means that as you begin constructing your argument you may find that some of the research that you found is not actually as useful as...
To access the entire contents of this site, you need to log in or subscribe to it.
Alternatively, you can request a one month free trial .
Mathematics: AA SL
Mathematics: AA HL
Mathematics: AI SL
Mathematics: AI HL
Biology SL (FE2025)
Biology HL (FE2025)
Biology SL (FE2016)
Biology HL (FE2016)
Chemistry SL (FE2025)
Chemistry HL (FE2025)
Chemistry SL (FE2016)
Chemistry HL (FE2016)
Physics SL (FE2025)
Physics HL (FE2025)
Physics SL (FE2016)
Physics HL (FE2016)
Business SL (FE2024)
Business HL (FE2024)
Business SL (FE2016)
Business HL (FE2016)
Economics SL
Economics HL
Psychology SL
Psychology HL
Computer Science SL
Computer Science HL
English A LAL SL
English A LAL HL
Writing your EE in Psychology
What exactly is an extended essay.
A 3000–4000 word essay analyzing and evaluating a significant psychology topic. It requires students to apply pertinent psychological studies and theories to substantiate claims, which takes about 40 hours of effort in total.
You CAN NOT perform experiments or gather your own data in psychology.You must take advantage of research and published studies.
EE is more than just a summary of a psychological notion. You must assess a subject in light of the most recent psychological research. You must formulate a clear and contentious research question.
Writing advice for EE psychology:
Instead of writing on a research hypothesis, write about an analytical, investigative argument.Select a subject that interests YOU rather than one that is associated with "pop psychology" or "self-help."
The topic should permit the creation of an argument that tries to respond to a certain query.It shouldn't be too broad because that results in a shallow, descriptive account of the research.
The Inquiry for Research Question:
It is the cornerstone of your EE ; many EEs fail due to a generic, unclear RQ. The researchQuestions should not be extremely complex and should be clearly explained.Good RQs look at two sides of a subject.
For instance, are biological rather than socio-cultural explanations of behavior more valid?
Good research questions usually start with "To what extent...", "Which...", or "Why..."Try to avoid, "What..." as much as possible.RQs spark conversation:
Bad: What signs of depression are there?
Good: In a community with a variety of cultures, how trustworthy is the diagnosis of depression?
Prerequisites
All EEs are required to use the same citation style, either MLA or APA.
Avoid including content in footnotes because it won't be graded.
Use only academic resources, such as published research and journal articles.
8–10 sources should be included.
Assessment of Potential RQs
Does striving for perfection hurt one's ability to do well in sports? Although there is no command phrase, an EE should answer this query. A good paper will outline and assess the supporting evidence for each side of the debate.
RQ: To what extent are eating problems caused by the media?A good question, but very challenging to answer. There is little study on the connection between eating disorders and the media.How much of an impact does low self-esteem have on eating disorders?
RQ: Does my coming-out experience match what psychologists foresee?
Avoid writing about yourself.
It's very challenging to be neutral, and gives the reader way too much personal information.
Last but not the least:
Knowledge and understanding demonstrated:
The selection of source materials is clearly relevant and appropriate to the RQ. Knowledge of the topic is clear and coherent. Sources are used effectively and with understanding.
Use of terminology:
Appropriate research terminology and topic specific terminology. Consistency of research with defined variables.
Give 10%, Get 10% More You Share, More You Earn!
Get 10% cash back when someone signs up using your referral link and subscribes. Your friend also gets 10% off.
Dare you do these mistakes for IB Extended Essay!
Ib extended essay reflections made easy, effective strategies for collaborating with your extended essay (ee) supervisor, how to nail history ee, difference between ibdp extended essay and internal assessment, how to write your ibdp business management extended essay, how to smartly redraft your extended essay, how about refining your extended essay draft.
Blen is a powerful learning and teaching platform, thoughtfully designed for the IBDP community. With 100% IBDP Curriculum aligned resources such as interactive questions, key concepts, adaptive mock tests, assignments and detailed reports, unlock your true IBDP potential.
Be the first to know about our news and special offers direct to your inbox.
I consent to the processing of my personal data, in order to receive news and updates of Blen, according to the " Privacy Statement "
Tips for writing an EE in Psychology
"Extended essay" – It's funny how the mere mention of these two words can send a shiver running down the spine of IB students. Writing a 4000-word essay can seem like a daunting task, especially if you haven't had the experience of writing an academic research paper. But unfamiliarity doesn't necessarily have to be synonymous with dread. In fact, writing the extended essay can be an extremely insightful and interesting adventure if you pick a topic and a subject that you absolutely love. For me that was Psychology, and here are my tips on how to write a Psychology EE.
1. Talk to seniors who have written their EE in Psychology
Always remember that anyone who has written an EE will be willing to help a junior because they have been in your position. I asked my seniors questions such as " how was your experience with the Psychology EE supervisor ?", "how long did it take you to write the first draft", and where did they find their studies from? Getting to know about their experience helped me get a better understanding of what I was putting myself into and made me feel prepared to start with my EE.
2. Document everything
I used a padlet to brainstorm all of my ideas and jot down every idea that "sparked joy" inside me. The human brain isn't capable of absorbing every single piece of information, making it extremely important to write things down so that ideas don't simply slip away from your mind. Using a vision board , post its, or a padlet can help you create a visual representation of your brainstorming process. 
Documenting your thoughts and steps of the process will also help you write reflections and prepare for your viva after you are done writing your EE.
Here is the link to my padlet which was my life saviour. 10/10 would recommend! 
3. Stay Organized
In my opinion, writing the actual EE is much easier than the preparation that leads up to it. You might feel overwhelmed with the sheer amount of research studies; to tackle the stress, follow the following steps:
Step 1: Always bookmark webpages and journal articles that you think can support your claims and counterclaims for the EE.
Step 2: Keep a master google doc where you log every link or information that you use. This will make sure that everything that you come across is accessible to you. It might become an extremely long document but that's fine because you will cut out the irrelevant bits and pieces later on.
Step 3: Go through the google doc and highlight the studies that are relevant to your research question. My research question was " to what extent is EMDR an efficacious treatment for PTSD caused due to sexual assault in adults." I had to make sure that I only selected studies which focused on PTSD, had used EMDR and had been conducted on adults – these criteria helped me shortlist my research material.
Step 4: Once you have your shortlist, create a spreadsheet where you enter the following information:
i) Name of the research study/article
ii) Name of the authors
iii)Link from where you accessed the study
This is what my spreadsheet of sources looked like for reference
Doing so will help you cite your sources in your bibliography to avoid plagiarism!
4. Start writing!
I know how daunting a blank google doc can seem, but the only way to move forward is to actually start writing. Like seriously, just write the first page – choose a font (Times New Roman for the win), write the subject in which you're doing your EE, your Research Question, IB session and word count- with double spacing . Doing just this much will make you feel like a professional. After this, set small deadlines for yourself. Spend a few days writing your introduction, spend some time writing about a few studies and before you know you will have a rough draft. It doesn't have to be perfect, it just needs to exist; you can always edit it later.
Think of writing a Psych EE as writing a bunch of essay response questions, you have practised enough of those and this is no different! And for the moments when it just seems to be too much work? Step back, let your EE breathe and come back to it after some time, it may provide a different perspective! Most importantly, believe in yourself! You've got this. It might seem impossible and you might be intimidated by the number of words you have to write but trust me you can do this and you can do it well!*virtual hugs*
You may also like…
Nanami's advice for an EE in Economics .
Tiffany's tips on scoring high on a Physics EE .
Share this:
Leave a reply cancel reply.
Extended Essay Guide: Criteria, Format, Sample EEs
EE Workshops
Criteria, Format, Sample EEs
Annotated Bibliographies
DP Research Process
Databases & Academic Journals
Evaluate Sources
Academic Integrity
MLA Citation Format
CSE Citation Format (Science & Math)
Video Tutorials
The Assessment Crtiteria in Detail!
Criterion A: Focus and method
Criterion B: Knowledge and understanding
Criterion C: Critical Thinking
Criterion D: Presentation
Criterion E: Engagement
EE_How to maximize marks for different subjects?
Criterion C: Critical thinking
Notes from the IB
RE: Research Question and Title of Extended Essay
Please note the statement below from the EE curriculum manager regarding the need to have both a title and a RQ for all subjects. Previous versions of the EE Guide indicated that the title and the RQ should be the same for History, Business Management and Mathematics. This is no longer the case. All essays, regardless of the subject, need to have both a RQ and a title.
Hi Kathy,
To answer your question, I am going to quote directly from a response John Royce provided, on this forum, in October in response to a very similar question: (it was a question about using Spanish sources - hence the mention of Spanish)
It is certainly permissible to use sources which are not in the language of the essay, but translation into the target language is required , one cannot assume that the reader understands the original language.
It is usual to quote the original as well as presenting the translation. [Do not put quotation marks around your translation, just around the original]
Umberto Eco argues ("in Mouse or rat?") that direct translation may lose meaning, paraphrase or use of different idioms may be required to get the ideas across. Paul Bellos ("Is that a fish in your ear?") makes a similar argument - direct translation may confound meaning... Direct translation may not be ideal - meaning and understanding are preferred - so, not to worry that your student with her good Spanish cannot present a direct translation.
What must be made clear is that the translations are those of the student; these are her understandings. Readers can make of that what they will - and if unsure, are presented with the original - they can seek another translation. A note in the acknowledgements and/or in the introduction to the effect that all translations are those of the writer is ... essential.
In response to the question about the Bibliography/Works cited, my preference would be to list the source in its original Thai version, but perhaps with the English in brackets, to help the examiner.
Your bibliography will have the entries in Thai characters first in the document. Any in-text citation to Thai sources will be in (Thai characters [English translation]).
Citation in Thai [English translation]
Works Cited Example:
วงษ์ปัญญา, ธนกร [Wongpunya, Thanakorn]. "โรงงานยาสูบรวยแค่ไหน และเอาเงินไปทำอะไรบ้าง." [How rich is the Thailand Tobacco Monopoly and where does the money go?] (candidate translation). The Standard, The Standard, 30 Aug. 2018, thestandard.co/thailand-tobacco-monopoly/.
Format of the Extended Essay
Required Formatting
The extended essay should be written in a clear, correct and formal academic style, appropriate to the subject from which the topic is drawn. Given that the extended essay is a formally written research paper, it should strive to maintain a professional, academic look.
To help achieve this, the following formatting is required:
12-point, readable font (Calibri or Times New Roman);
double spacing throughout entire Essay;
page numbering - top right corner;
no candidate or school name or supervisor name on the title page or page headers.
Submitting the extended essay in the required format will help set the tone of the essay and will aid readability for on-screen assessment by examiners.
Required S tructure
The structure of the essay is very important. It helps students to organize the argument, making the best use of the evidence collected.
There are six required elements of the final work to be submitted. More details about each element are given in the "Presentation" section. Please note that the order in which these elements are presented here is not necessarily the order in which they should be written.
Six required elements of the extended essay:
Contents page
Introduction
Body of the essay
References and bibliography -- if MLA "Works Cited" if CSE "References"
1. Required Title Page
The title page should include only the following information:
the title of the essay
the research question
the subject the essay is registered in (if it is a language essay also state which category it falls into; if a world studies essay also state the theme and the two subjects utilized)
The upper limit is 4,000 words for all extended essays.
2. Required Contents Page
A contents page must be provided at the beginning of the extended essay and all pages should be numbered. Please note that an index page is not required and if included will be treated as if it is not present.
3. Required Introduction
The introduction should tell the reader what to expect in the essay. The introduction should make clear to the reader the focus of the essay, the scope of the research, in particular an indication of the sources to be used, and an insight into the line of argument to be taken.
While students should have a sense of the direction and key focus of their essay, it is sometimes advisable to finalize the introduction once the body of the essay is complete.
4. Required Body of the Essay (research, analysis, discussion, and evaluation)
The main task is writing the body of the essay, which should be presented in the form of a reasoned argument. The form of this varies with the subject of the essay but as the argument develops it should be clear to the reader what relevant evidence has been discovered, where/how it has been discovered and how it supports the argument. In some subjects, for example, the sciences, sub-headings within the main body of the essay will help the reader to understand the argument (and will also help the student to keep on track). In structuring their extended essay, students must take into consideration the expected conventions of the subject in which their extended essay is registered.
Once the main body of the essay is complete, it is possible to finalize the introduction (which tells the reader what to expect) and the conclusion (which says what has been achieved, including notes of any limitations and any questions that have not been resolved).
Any information that is important to the argument must not be included in appendices or footnotes/endnotes. The examiner will not read notes or appendices, so an essay that is not complete in itself will be compromised across the assessment criteria.
5. Required Conclusion
The conclusion says what has been achieved, including notes of any limitations and any questions that have not been resolved. While students might draw conclusions throughout the essay based on their findings, it is important that there is a final, summative conclusion at the end. This conclusion(s) must relate to the research question posed.
6. Required References & Bibliography
Students should use their chosen style of academic referencing as soon as they start writing. That way they are less likely to forget to include a citation. It is also easier than trying to add references at a later stage. For more information on this, refer to the guidelines in the IB document Effective citing and referencing.
Writing the essay takes time but if students have used their Researcher's reflection space and reflection sessions in a meaningful way they should be well prepared to develop their arguments.
Extended Essay - Examples & Exemplars
Essays from May 2018 with IB marks and commentaries
Assessed Student Work & Commentary IB-provided. "Student sample extended essays, corresponding marks and comments from senior examiners are available for the following Diploma Programme disciplines. Please note that in light of not having authentic RPPFs to accompany these essays, they are marked against criteria A – D only, for a total of 28 possible marks. Following the first assessment session in 2018, exemplars will be refreshed with authentic sample material." more... less... Biology English Economics History Studies in language and literature Language acquisition Mathematics Psychology Visual arts World studies extended essay (WSEE)
Excellenet Extended Essays Concordian GoogleDoc
EngA1_Othello EE Othello 2018 From inThinking.net Click the link to see the score and evaluation.
Fifty (50) More Excellent Extended Essays DVD by International Baccalaureate Call Number: HS DVD 808.4 ISBN: 9781906345600 Publication Date: 2011 1 DVD-ROM (1:33 min.)
Past CIS Extended Essays
Available in the library behind the desk are file folders of past Extended Essays by Concordian students and IB EE Exemplars. Feel free to browse the papers which must be kept in the library.
<< Previous: EE Workshops
Next: Annotated Bibliographies >>
Last Updated: Nov 27, 2023 9:26 AM
URL: https://concordian-thailand.libguides.com/ee
Abnormal Psychology
Assessment (IB)
Biological Psychology
Cognitive Psychology
Criminology
Developmental Psychology
Extended Essay
General Interest
Health Psychology
Human Relationships
IB Psychology
IB Psychology HL Extensions
Internal Assessment (IB)
Love and Marriage
Post-Traumatic Stress Disorder
Prejudice and Discrimination
Qualitative Research Methods
Research Methodology
Revision and Exam Preparation
Social and Cultural Psychology
Studies and Theories
Teaching Ideas
How to write the perfect EE question
Travis Dixon August 24, 2020 Extended Essay
Click to share on Facebook (Opens in new window)
Click to share on Twitter (Opens in new window)
Click to share on LinkedIn (Opens in new window)
Click to share on Pinterest (Opens in new window)
Click to email a link to a friend (Opens in new window)
With so much riding on the EE question itself, it's important to get it right. But I often disagree with a lot of advice offered on EE questions, so here's  my  advice for writing the perfect EE question. 
The best EE questions are clear and focused. It's important to have a focused EE research question because it's stated in the rubric (see below). This is why whenever someone asks about a research question the advice is always "it's too broad. Make it more focused."
Download this free eBook that gives you a brief intro to the EE.
However , it's impossible for students to  begin  their research process with a specific, focused essay question. Why? Because you can't ask questions about something you know nothing about. Therefore, if the EE is a genuine inquiry into a subject the students don't already know about (which it should be), then the question can't begin by being broad. It should then be a living thing that is continually evolving throughout the process.
This is why in this blog post my answer to the question, "is this a good EE question?" is inevitably, "it depends!"
Teachers sometimes even offer specific research questions for a kid to ask. This breaks my heart. It's not us as teachers who should be assigning the research question because then the kid's EE will become a summary of the topic we already knew about, rather than a product of their genuine research.
Is this a good EE question?
Evaluating Psychological Theories
How to evaluate any study in 3 simple steps
My Advice for Students
Start broad then focus:  Start as broad  as you like. But remember that the more you find out about your topic the more specific your question should become. Your question becomes the title of your essay rather than the thing you've had since the very beginning.
Make sure your regularly check in with your EE supervisor and keep them informed of how your research and the question is developing.
The key to the perfect EE research question is to start broad and continually adjust your RQ so it becomes as focused as possible. It might not be just four steps – you could end up with lots of variations of your RQ until you get the right one!
My Advice for Teachers
Let your students begin with a broad topic. They might not even have a question to begin with at all. Allow them to explore something that interests them but encourage them to craft and hone their EE RQ as the process unfolds. The more work they do, the better their research question will become.
Setting regular check-points can help to keep them focused and for you to check how their research and their question is progressing.
Spoon-feeding ways for students to narrow their RQ results in them inevitably researching what we know about, rather than what they've learned about.
Finally, avoid the temptation to give the question to the students or to tell them what to write about. This removes the inquiry from the EE process and it becomes a task instead of a journey. You might be worried because you have a kid who does no work and writes a generalized EE about a general topic. That's fine because that's as far as they got in the process.
A good question to ask other teachers is "is this about psychology?" I think that's a fine question to ask. But I would try to refrain from asking for suggesting about specific RQs. Why? Because it's so subjective. What's narrow and focused to one person might not be to another. Also, the only way the kid can narrow their research question is if they learn some more about the topic and it goes in a new direction. Offering them advice on how to narrow their RQ results in them inevitably researching what we know about, rather than what they've learned about.
As you can see, it's important that you  eventually  have a research question that's clear and focused because it's an important part of the rubric. It also allows you to write a more nuanced and logical essay.
Travis Dixon is an IB Psychology teacher, author, workshop leader, examiner and IA moderator.