Guide on How to Write a Reflection Paper with Free Tips and Example
A reflection paper is a very common type of paper among college students. Almost any subject you enroll in requires you to express your opinion on certain matters. In this article, we will explain how to write a reflection paper and provide examples and useful tips to make the essay writing process easier.
Reflection papers should have an academic tone yet be personal and subjective. In this paper, you should analyze and reflect upon how an experience, academic task, article, or lecture shaped your perception and thoughts on a subject.
Here is what you need to know about writing an effective critical reflection paper. Stick around until the end of our guide to get some useful writing tips from the writing team at EssayPro — a research paper writing service
What Is a Reflection Paper
A reflection paper is a type of paper that requires you to write your opinion on a topic, supporting it with your observations and personal experiences. As opposed to presenting your reader with the views of other academics and writers, in this essay, you get an opportunity to write your point of view—and the best part is that there is no wrong answer. It is YOUR opinion, and it is your job to express your thoughts in a manner that will be understandable and clear for all readers that will read your paper. The topic range is endless. Here are some examples: whether or not you think aliens exist, your favorite TV show, or your opinion on the outcome of WWII. You can write about pretty much anything.
There are three types of reflection paper; depending on which one you end up with, the tone you write with can be slightly different. The first type is the educational reflective paper. Here your job is to write feedback about a book, movie, or seminar you attended—in a manner that teaches the reader about it. The second is the professional paper. Usually, it is written by people who study or work in education or psychology. For example, it can be a reflection of someone's behavior. And the last is the personal type, which explores your thoughts and feelings about an individual subject.
However, reflection paper writing will stop eventually with one very important final paper to write - your resume. This is where you will need to reflect on your entire life leading up to that moment. To learn how to list education on resume perfectly, follow the link on our dissertation writing services .
Unlock the potential of your thoughts with EssayPro . Order a reflection paper and explore a range of other academic services tailored to your needs. Dive deep into your experiences, analyze them with expert guidance, and turn your insights into an impactful reflection paper.
Free Reflection Paper Example
Now that we went over all of the essentials about a reflection paper and how to approach it, we would like to show you some examples that will definitely help you with getting started on your paper.
Reflection Paper Format
Reflection papers typically do not follow any specific format. Since it is your opinion, professors usually let you handle them in any comfortable way. It is best to write your thoughts freely, without guideline constraints. If a personal reflection paper was assigned to you, the format of your paper might depend on the criteria set by your professor. College reflection papers (also known as reflection essays) can typically range from about 400-800 words in length.
Here's how we can suggest you format your reflection paper:
How to Start a Reflection Paper
The first thing to do when beginning to work on a reflection essay is to read your article thoroughly while taking notes. Whether you are reflecting on, for example, an activity, book/newspaper, or academic essay, you want to highlight key ideas and concepts.
You can start writing your reflection paper by summarizing the main concept of your notes to see if your essay includes all the information needed for your readers. It is helpful to add charts, diagrams, and lists to deliver your ideas to the audience in a better fashion.
After you have finished reading your article, it's time to brainstorm. We've got a simple brainstorming technique for writing reflection papers. Just answer some of the basic questions below:
How did the article affect you?
How does this article catch the reader's attention (or does it all)?
Has the article changed your mind about something? If so, explain how.
Has the article left you with any questions?
Were there any unaddressed critical issues that didn't appear in the article?
Does the article relate to anything from your past reading experiences?
Does the article agree with any of your past reading experiences?
Here are some reflection paper topic examples for you to keep in mind before preparing to write your own:
How my views on rap music have changed over time
My reflection and interpretation of Moby Dick by Herman Melville
Why my theory about the size of the universe has changed over time
How my observations for clinical psychological studies have developed in the last year
The result of your brainstorming should be a written outline of the contents of your future paper. Do not skip this step, as it will ensure that your essay will have a proper flow and appropriate organization.
Another good way to organize your ideas is to write them down in a 3-column chart or table.
Do you want your task look awesome?
If you would like your reflection paper to look professional, feel free to check out one of our articles on how to format MLA, APA or Chicago style
Writing a Reflection Paper Outline
Reflection paper should contain few key elements:
Introduction
Your introduction should specify what you're reflecting upon. Make sure that your thesis informs your reader about your general position, or opinion, toward your subject.
State what you are analyzing: a passage, a lecture, an academic article, an experience, etc...)
Briefly summarize the work.
Write a thesis statement stating how your subject has affected you.
One way you can start your thesis is to write:
Example: "After reading/experiencing (your chosen topic), I gained the knowledge of…"
Body Paragraphs
The body paragraphs should examine your ideas and experiences in context to your topic. Make sure each new body paragraph starts with a topic sentence.
Your reflection may include quotes and passages if you are writing about a book or an academic paper. They give your reader a point of reference to fully understand your feedback. Feel free to describe what you saw, what you heard, and how you felt.
Example: "I saw many people participating in our weight experiment. The atmosphere felt nervous yet inspiring. I was amazed by the excitement of the event."
As with any conclusion, you should summarize what you've learned from the experience. Next, tell the reader how your newfound knowledge has affected your understanding of the subject in general. Finally, describe the feeling and overall lesson you had from the reading or experience.
There are a few good ways to conclude a reflection paper:
Tie all the ideas from your body paragraphs together, and generalize the major insights you've experienced.
Restate your thesis and summarize the content of your paper.
We have a separate blog post dedicated to writing a great conclusion. Be sure to check it out for an in-depth look at how to make a good final impression on your reader.
Need a hand? Get help from our writers. Edit, proofread or buy essay .
How to Write a Reflection Paper: Step-by-Step Guide
Step 1: create a main theme.
After you choose your topic, write a short summary about what you have learned about your experience with that topic. Then, let readers know how you feel about your case — and be honest. Chances are that your readers will likely be able to relate to your opinion or at least the way you form your perspective, which will help them better understand your reflection.
For example: After watching a TEDx episode on Wim Hof, I was able to reevaluate my preconceived notions about the negative effects of cold exposure.
Step 2: Brainstorm Ideas and Experiences You've Had Related to Your Topic
You can write down specific quotes, predispositions you have, things that influenced you, or anything memorable. Be personal and explain, in simple words, how you felt.
For example: • A lot of people think that even a small amount of carbohydrates will make people gain weight • A specific moment when I struggled with an excess weight where I avoided carbohydrates entirely • The consequences of my actions that gave rise to my research • The evidence and studies of nutritional science that claim carbohydrates alone are to blame for making people obese • My new experience with having a healthy diet with a well-balanced intake of nutrients • The influence of other people's perceptions on the harm of carbohydrates, and the role their influence has had on me • New ideas I've created as a result of my shift in perspective
Step 3: Analyze How and Why These Ideas and Experiences Have Affected Your Interpretation of Your Theme
Pick an idea or experience you had from the last step, and analyze it further. Then, write your reasoning for agreeing or disagreeing with it.
For example, Idea: I was raised to think that carbohydrates make people gain weight.
Analysis: Most people think that if they eat any carbohydrates, such as bread, cereal, and sugar, they will gain weight. I believe in this misconception to such a great extent that I avoided carbohydrates entirely. As a result, my blood glucose levels were very low. I needed to do a lot of research to overcome my beliefs finally. Afterward, I adopted the philosophy of "everything in moderation" as a key to a healthy lifestyle.
For example: Idea: I was brought up to think that carbohydrates make people gain weight. Analysis: Most people think that if they eat any carbohydrates, such as bread, cereal, and sugar, they will gain weight. I believe in this misconception to such a great extent that I avoided carbohydrates entirely. As a result, my blood glucose levels were very low. I needed to do a lot of my own research to finally overcome my beliefs. After, I adopted the philosophy of "everything in moderation" as a key for having a healthy lifestyle.
Step 4: Make Connections Between Your Observations, Experiences, and Opinions
Try to connect your ideas and insights to form a cohesive picture for your theme. You can also try to recognize and break down your assumptions, which you may challenge in the future.
There are some subjects for reflection papers that are most commonly written about. They include:
Book – Start by writing some information about the author's biography and summarize the plot—without revealing the ending to keep your readers interested. Make sure to include the names of the characters, the main themes, and any issues mentioned in the book. Finally, express your thoughts and reflect on the book itself.
Course – Including the course name and description is a good place to start. Then, you can write about the course flow, explain why you took this course, and tell readers what you learned from it. Since it is a reflection paper, express your opinion, supporting it with examples from the course.
Project – The structure for a reflection paper about a project has identical guidelines to that of a course. One of the things you might want to add would be the pros and cons of the course. Also, mention some changes you might want to see, and evaluate how relevant the skills you acquired are to real life.
Interview – First, introduce the person and briefly mention the discussion. Touch on the main points, controversies, and your opinion of that person.
Writing Tips
Everyone has their style of writing a reflective essay – and that's the beauty of it; you have plenty of leeway with this type of paper – but there are still a few tips everyone should incorporate.
Before you start your piece, read some examples of other papers; they will likely help you better understand what they are and how to approach yours. When picking your subject, try to write about something unusual and memorable — it is more likely to capture your readers' attention. Never write the whole essay at once. Space out the time slots when you work on your reflection paper to at least a day apart. This will allow your brain to generate new thoughts and reflections.
Short and Sweet – Most reflection papers are between 250 and 750 words. Don't go off on tangents. Only include relevant information.
Clear and Concise – Make your paper as clear and concise as possible. Use a strong thesis statement so your essay can follow it with the same strength.
Maintain the Right Tone – Use a professional and academic tone—even though the writing is personal.
Cite Your Sources – Try to cite authoritative sources and experts to back up your personal opinions.
Proofreading – Not only should you proofread for spelling and grammatical errors, but you should proofread to focus on your organization as well. Answer the question presented in the introduction.
'If only someone could write my essay !' you may think. Ask for help our professional writers in case you need it.
Do You Need a Well-Written Reflection Paper?
Then send us your assignment requirements and we'll get it done in no time.
Related Articles
How to Write a Reflection Paper
Why reflective writing, experiential reflection, reading reflection.
Reflection offers you the opportunity to consider how your personal experiences and observations shape your thinking and your acceptance of new ideas.  Professors often ask students to write reading reflections.  They do this to encourage you to explore your own ideas about a text, to express your opinion rather than summarize the opinions of others.  Reflective writing can help you to improve your analytical skills because it requires you to express what you think, and more significantly, how and why you think that way.  In addition, reflective analysis asks you to acknowledge that your thoughts are shaped by your assumptions and preconceived ideas; in doing so, you can appreciate the ideas of others, notice how their assumptions and preconceived ideas may have shaped their thoughts, and perhaps recognize how your ideas support or oppose what you read.
Types of Reflective Writing
Popular in professional programs, like business, nursing, social work, forensics and education, reflection is an important part of making connections between theory and practice.  When you are asked to reflect upon experience in a placement, you do not only describe your experience, but you evaluate it based on ideas from class.  You can assess a theory or approach based on your observations and practice and evaluate your own knowledge and skills within your professional field.   This opportunity to take the time to think about your choices, your actions, your successes and your failures is best done within a specific framework, like course themes or work placement objectives.  Abstract concepts can become concrete and real to you when considered within your own experiences, and reflection on your experiences allows you to make plans for improvement.
To encourage thoughtful and balanced assessment of readings, many interdisciplinary courses may ask you to submit a reading reflection.  Often instructors will indicate to students what they expect of a reflection, but the general purpose is to elicit your informed opinions about ideas presented in the text and to consider how they affect your interpretation.   Reading reflections offer an opportunity to recognize – and perhaps break down – your assumptions which may be challenged by the text(s). 
Approaches to Reflective Inquiry
You may wonder how your professors assess your reflective writing.  What are they looking for? How can my experiences or ideas be right or wrong?  Your instructors expect you to critically engage with concepts from your course by making connections between your observations, experiences, and opinions.   They expect you to explain and analyse these concepts from your own point of view, eliciting original ideas and encouraging active interest in the course material.
It can be difficult to know where to begin when writing a critical reflection.  First, know that – like any other academic piece of writing – a reflection requires a narrow focus and strong analysis.  The best approach for identifying a focus and for reflective analysis is interrogation.   The following offers suggestions for your line of inquiry when developing a reflective response.
It is best to discuss your experiences in a work placement or practicum within the context of personal or organizational goals; doing so provides important insights and perspective for your own growth in the profession. For reflective writing, it is important to balance reporting or descriptive writing with critical reflection and analysis.
Consider these questions:
Contextualize your reflection:  What are your learning goals? What are the objectives of the organization?  How do these goals fit with the themes or concepts from the course?
Provide important information: What is the name of the host organization? What is their mission? Who do they serve? What was your role? What did you do?
Analytical Reflection: What did you learn from this experience? About yourself? About working in the field? About society?
Lessons from reflection: Did your experience fit with the goals or concepts of the course or organization?  Why or why not? What are your lessons for the future? What was successful? Why? What would you do differently? Why? How will you prepare for a future experience in the field?
Consider the purpose of reflection: to demonstrate your learning in the course.  It is important to actively and directly connect concepts from class to your personal or experiential reflection.  The following example shows how a student's observations from a classroom can be analysed using a theoretical concept and how the experience can help a student to evaluate this concept.
For Example My observations from the classroom demonstrate that the hierarchical structure of Bloom's Taxonomy is problematic, a concept also explored by Paul (1993).  The students often combined activities like application and synthesis or analysis and evaluation to build their knowledge and comprehension of unfamiliar concepts.  This challenges my understanding of traditional teaching methods where knowledge is the basis for inquiry.  Perhaps higher-order learning strategies like inquiry and evaluation can also be the basis for knowledge and comprehension, which are classified as lower-order skills in Bloom's Taxonomy.
Critical reflection requires thoughtful and persistent inquiry.  Although basic questions like "what is the thesis?" and "what is the evidence?" are important to demonstrate your understanding, you need to interrogate your own assumptions and knowledge to deepen your analysis and focus your assessment of the text.
Assess the text(s):
What is the main point? How is it developed? Identify the purpose, impact and/or theoretical framework of the text.
What ideas stood out to me? Why? Were they new or in opposition to existing scholarship?
Develop your ideas:
What do I know about this topic? Where does my existing knowledge come from? What are the observations or experiences that shape my understanding?
Do I agree or disagree with this argument?  Why?
Make connections:
How does this text reinforce my existing ideas or assumptions? How does this text challenge my existing ideas or assumptions?
How does this text help me to better understand this topic or explore this field of study/discipline?
A Note on Mechanics
As with all written assignments or reports, it is important to have a clear focus for your writing.  You do not need to discuss every experience or element of your placement.  Pick a few that you can explore within the context of your learning.  For reflective responses, identify the main arguments or important elements of the text to develop a stronger analysis which integrates relevant ideas from course materials.
Furthermore, your writing must be organized.  Introduce your topic and the point you plan to make about your experience and learning.  Develop your point through body paragraph(s), and conclude your paper by exploring the meaning you derive from your reflection. You may find the questions listed above can help you to develop an outline before you write your paper.
You should maintain a formal tone, but it is acceptable to write in the first person and to use personal pronouns.  Note, however, that it is important that you maintain confidentiality and anonymity of clients, patients or students from work or volunteer placements by using pseudonyms and masking identifying factors. 
The value of reflection: Critical reflection is a meaningful exercise which can require as much time and work as traditional essays and reports because it asks students to be purposeful and engaged participants, readers, and thinkers.
PRO Courses Guides New Tech Help Pro Expert Videos About wikiHow Pro Upgrade Sign In
EDIT Edit this Article
EXPLORE Tech Help Pro About Us Random Article Quizzes Request a New Article Community Dashboard This Or That Game Popular Categories Arts and Entertainment Artwork Books Movies Computers and Electronics Computers Phone Skills Technology Hacks Health Men's Health Mental Health Women's Health Relationships Dating Love Relationship Issues Hobbies and Crafts Crafts Drawing Games Education & Communication Communication Skills Personal Development Studying Personal Care and Style Fashion Hair Care Personal Hygiene Youth Personal Care School Stuff Dating All Categories Arts and Entertainment Finance and Business Home and Garden Relationship Quizzes Cars & Other Vehicles Food and Entertaining Personal Care and Style Sports and Fitness Computers and Electronics Health Pets and Animals Travel Education & Communication Hobbies and Crafts Philosophy and Religion Work World Family Life Holidays and Traditions Relationships Youth
Browse Articles
Learn Something New
Quizzes Hot
This Or That Game New
Train Your Brain
Explore More
Support wikiHow
About wikiHow
Log in / Sign up
Education and Communications
College University and Postgraduate
Academic Writing
How to Write a Reflection Paper
Last Updated: July 8, 2023 Fact Checked
This article was co-authored by Alicia Cook . Alicia Cook is a Professional Writer based in Newark, New Jersey. With over 12 years of experience, Alicia specializes in poetry and uses her platform to advocate for families affected by addiction and to fight for breaking the stigma against addiction and mental illness. She holds a BA in English and Journalism from Georgian Court University and an MBA from Saint Peter's University. Alicia is a bestselling poet with Andrews McMeel Publishing and her work has been featured in numerous media outlets including the NY Post, CNN, USA Today, the HuffPost, the LA Times, American Songwriter Magazine, and Bustle. She was named by Teen Vogue as one of the 10 social media poets to know and her poetry mixtape, "Stuff I've Been Feeling Lately" was a finalist in the 2016 Goodreads Choice Awards. There are 8 references cited in this article, which can be found at the bottom of the page. This article has been fact-checked, ensuring the accuracy of any cited facts and confirming the authority of its sources. This article has been viewed 3,746,699 times.
Reflection papers allow you to communicate with your instructor about how a specific article, lesson, lecture, or experience shapes your understanding of class-related material. Reflection papers are personal and subjective [1] X Research source , but they must still maintain a somewhat academic tone and must still be thoroughly and cohesively organized. Here's what you need to know about writing an effective reflection.
Things You Should Know
Write an introduction that outlines the expectations you had and provide a thesis statement in the last sentence.
State your conclusions in the body paragraphs of the paper. Explain how you arrived at your conclusions using logic and concrete details.
Conclude the paper with a concise summary of your overall experience.
Sample Outline and Paper
Brainstorming
These sentences should be both descriptive yet straight to the point.
For lectures or readings, you can write down specific quotations or summarize passages.
For experiences, make a note of specific portions of your experience. You could even write a small summary or story of an event that happened during the experience that stands out. Images, sounds, or other sensory portions of your experience work, as well.
In the first column, list the main points or key experiences. These points can include anything that the author or speaker treated with importance as well as any specific details you found to be important. Divide each point into its own separate row.
In the second column, list your personal response to the points you brought up in the first column. Mention how your subjective values, experiences, and beliefs influence your response.
In the third and last column, describe how much of your personal response to share in your reflection paper.
Does the reading, lecture, or experience challenge you socially, culturally, emotionally, or theologically? If so, where and how? Why does it bother you or catch your attention?
Has the reading, lecture, or experience changed your way of thinking? Did it conflict with beliefs you held previously, and what evidence did it provide you with in order to change your thought process on the topic?
Does the reading, lecture, or experience leave you with any questions? Were these questions ones you had previously or ones you developed only after finishing?
Did the author, speaker, or those involved in the experience fail to address any important issues? Could a certain fact or idea have dramatically changed the impact or conclusion of the reading, lecture, or experience?
How do the issues or ideas brought up in this reading, lecture, or experience mesh with past experiences or readings? Do the ideas contradict or support each other?
Organizing a Reflection Paper
Verify whether or not your instructor specified a word count for the paper instead of merely following this average.
If your instructor demands a word count outside of this range, meet your instructor's requirements.
For a reading or lecture, indicate what you expected based on the title, abstract, or introduction.
For an experience, indicate what you expected based on prior knowledge provided by similar experiences or information from others.
This is essentially a brief explanation of whether or not your expectations were met.
A thesis provides focus and cohesion for your reflection paper.
You could structure a reflection thesis along the following lines: "From this reading/experience, I learned..."
Your conclusions must be explained. You should provide details on how you arrived at those conclusions using logic and concrete details.
The focus of the paper is not a summary of the text, but you still need to draw concrete, specific details from the text or experience in order to provide context for your conclusions.
Write a separate paragraph for each conclusion or idea you developed.
Each paragraph should have its own topic sentence. This topic sentence should clearly identify your major points, conclusions, or understandings.
The conclusions or understandings explained in your body paragraphs should support your overall conclusion. One or two may conflict, but the majority should support your final conclusion.
As You Write
If you feel uncomfortable about a personal issue that affects the conclusions you reached, it is wisest not to include personal details about it.
If a certain issue is unavoidable but you feel uncomfortable revealing your personal experiences or feelings regarding it, write about the issue in more general terms. Identify the issue itself and indicate concerns you have professionally or academically.
Avoid dragging someone else down in your writing. If a particular person made the experience you are reflecting on difficult, unpleasant, or uncomfortable, you must still maintain a level of detachment as you describe that person's influence. Instead of stating something like, "Bob was such a rude jerk," say something more along the lines of, "One man was abrupt and spoke harshly, making me feel as though I was not welcome there." Describe the actions, not the person, and frame those actions within the context of how they influenced your conclusions.
A reflection paper is one of the few pieces of academic writing in which you can get away with using the first person pronoun "I." That said, you should still relate your subjective feelings and opinions using specific evidence to explain them. [8] X Research source
Avoid slang and always use correct spelling and grammar. Internet abbreviations like "LOL" or "OMG" are fine to use personally among friends and family, but this is still an academic paper, so you need to treat it with the grammatical respect it deserves. Do not treat it as a personal journal entry.
Check and double-check your spelling and grammar after you finish your paper.
Keep your sentences focused. Avoid squeezing multiple ideas into one sentence.
Avoid sentence fragments. Make sure that each sentence has a subject and a verb.
Vary your sentence length. Include both simple sentences with a single subject and verb and complex sentences with multiple clauses. Doing so makes your paper sound more conversational and natural, and prevents the writing from becoming too wooden. [9] X Research source
Common transitional phrases include "for example," "for instance," "as a result," "an opposite view is," and "a different perspective is."
For instance, if reflecting on a piece of literary criticism, you could mention how your beliefs and ideas about the literary theory addressed in the article relate to what your instructor taught you about it or how it applies to prose and poetry read in class.
As another example, if reflecting on a new social experience for a sociology class, you could relate that experience to specific ideas or social patterns discussed in class.
Expert Q&A
You Might Also Like
↑ https://www.csuohio.edu/writing-center/reflection-papers
↑ https://libguides.usc.edu/writingguide/assignments/reflectionpaper
↑ Alicia Cook. Professional Writer. Expert Interview. 11 December 2020.
↑ https://www.trentu.ca/academicskills/how-guides/how-write-university/how-approach-any-assignment/how-write-reflection-paper
↑ https://writingcenter.unc.edu/tips-and-tools/thesis-statements/
↑ https://writingcenter.unc.edu/tips-and-tools/conclusions/
↑ https://www.anu.edu.au/students/academic-skills/writing-assessment/reflective-writing/reflective-essays
↑ https://academicguides.waldenu.edu/writingcenter/scholarlyvoice/sentencestructure
About This Article
To write a reflection paper, start with an introduction where you state any expectations you had for the reading, lesson, or experience you're reflecting on. At the end of your intro, include a thesis statement that explains how your views have changed. In the body of your essay, explain the conclusions you reached after the reading, lesson, or experience and discuss how you arrived at them. Finally, finish your paper with a succinct conclusion that explains what you've learned. To learn how to brainstorm for your paper, keep reading! Did this summary help you? Yes No
Reader Success Stories
Stella Cheboi
Jul 22, 2016
Did this article help you?
Luz Gisela Perez
Nov 19, 2017
Apr 27, 2016
Debra Cust Bramble
Mar 20, 2016
Courtney Fulmer
May 22, 2020
Featured Articles
Trending Articles
Watch Articles
Terms of Use
Privacy Policy
Do Not Sell or Share My Info
Not Selling Info
wikiHow Tech Help Pro:
Develop the tech skills you need for work and life
Organizing Your Social Sciences Research Assignments
Annotated Bibliography
Analyzing a Scholarly Journal Article
Group Presentations
Dealing with Nervousness
Using Visual Aids
Grading Someone Else's Paper
Types of Structured Group Activities
Group Project Survival Skills
Leading a Class Discussion
Multiple Book Review Essay
Reviewing Collected Works
Writing a Case Analysis Paper
Writing a Case Study
About Informed Consent
Writing Field Notes
Writing a Policy Memo
Writing a Reflective Paper
Writing a Research Proposal
Generative AI and Writing
Acknowledgments
Reflective writing is a process of identifying, questioning, and critically evaluating course-based learning opportunities, integrated with your own observations, experiences, impressions, beliefs, assumptions, or biases, and which describes how this process stimulated new or creative understanding about the content of the course. A reflective paper describes and explains in an introspective, first person narrative, your reactions and feelings about either a specific element of the class [e.g., a required reading; a film shown in class] or more generally how you experienced learning throughout the course. Reflective writing assignments can be in the form of a single paper, essays, portfolios, journals, diaries, or blogs.
How to Write a Reflection Paper . Academic Skills, Trent University; Writing a Reflection Paper . Writing Center, Lewis University; Critical Reflection . Writing and Communication Centre, University of Waterloo; Tsingos-Lucas et al. "Using Reflective Writing as a Predictor of Academic Success in Different Assessment Formats." American Journal of Pharmaceutical Education 81 (2017): Article 8.
Benefits of Reflective Writing Assignments
As the term implies, a reflective paper involves looking inward at oneself in contemplating and bringing meaning to the relationship between course content and the acquisition of new knowledge . Educational research [Bolton, 2010; Ryan, 2011; Tsingos-Lucas et al., 2017] demonstrates that assigning reflective writing tasks enhances learning because it challenges students to confront their own assumptions, biases, and belief systems around what is being taught in class and, in so doing, stimulate student's decisions, actions, attitudes, and understanding about themselves as learners and in relation to having mastery over their learning. Reflection assignments are also an opportunity to write in a first person narrative about elements of the course, such as the required readings, separate from the exegetic and analytical prose of academic research papers.
Reflection writing often serves multiple purposes simultaneously. In no particular order, here are some of reasons why professors assign reflection papers:
Enhances learning from previous knowledge and experience in order to improve future decision-making and reasoning in practice . Reflective writing in the applied social sciences enhances decision-making skills and academic performance in ways that can inform professional practice. The act of reflective writing creates self-awareness and understanding of others. This is particularly important in clinical and service-oriented professional settings.
Allows students to make sense of classroom content and overall learning experiences in relation to oneself, others, and the conditions that shaped the content and classroom experiences . Reflective writing places you within the course content in ways that can deepen your understanding of the material. Because reflective thinking can help reveal hidden biases, it can help you critically interrogate moments when you do not like or agree with discussions, readings, or other aspects of the course.
Increases awareness of one's cognitive abilities and the evidence for these attributes . Reflective writing can break down personal doubts about yourself as a learner and highlight specific abilities that may have been hidden or suppressed due to prior assumptions about the strength of your academic abilities [e.g., reading comprehension; problem-solving skills]. Reflective writing, therefore, can have a positive affective [i.e., emotional] impact on your sense of self-worth.
Applying theoretical knowledge and frameworks to real experiences . Reflective writing can help build a bridge of relevancy between theoretical knowledge and the real world. In so doing, this form of writing can lead to a better understanding of underlying theories and their analytical properties applied to professional practice.
Reveals shortcomings that the reader will identify . Evidence suggests that reflective writing can uncover your own shortcomings as a learner, thereby, creating opportunities to anticipate the responses of your professor may have about the quality of your coursework. This can be particularly productive if the reflective paper is written before final submission of an assignment.
Helps students identify their tacit [a.k.a., implicit] knowledge and possible gaps in that knowledge . Tacit knowledge refers to ways of knowing rooted in lived experience, insight, and intuition rather than formal, codified, categorical, or explicit knowledge. In so doing, reflective writing can stimulate students to question their beliefs about a research problem or an element of the course content beyond positivist modes of understanding and representation.
Encourages students to actively monitor their learning processes over a period of time . On-going reflective writing in journals or blogs, for example, can help you maintain or adapt learning strategies in other contexts. The regular, purposeful act of reflection can facilitate continuous deep thinking about the course content as it evolves and changes throughout the term. This, in turn, can increase your overall confidence as a learner.
Relates a student's personal experience to a wider perspective . Reflection papers can help you see the big picture associated with the content of a course by forcing you to think about the connections between scholarly content and your lived experiences outside of school. It can provide a macro-level understanding of one's own experiences in relation to the specifics of what is being taught.
If reflective writing is shared, students can exchange stories about their learning experiences, thereby, creating an opportunity to reevaluate their original assumptions or perspectives . In most cases, reflective writing is only viewed by your professor in order to ensure candid feedback from students. However, occasionally, reflective writing is shared and openly discussed in class. During these discussions, new or different perspectives and alternative approaches to solving problems can be generated that would otherwise be hidden. Sharing student's reflections can also reveal collective patterns of thought and emotions about a particular element of the course.
Bolton, Gillie. Reflective Practice: Writing and Professional Development . London: Sage, 2010; Chang, Bo. "Reflection in Learning." Online Learning 23 (2019), 95-110; Cavilla, Derek. "The Effects of Student Reflection on Academic Performance and Motivation." Sage Open 7 (July-September 2017): 1–13; Culbert, Patrick. "Better Teaching? You Can Write On It " Liberal Education (February 2022); McCabe, Gavin and Tobias Thejll-Madsen. The Reflection Toolkit . University of Edinburgh; The Purpose of Reflection . Introductory Composition at Purdue University; Practice-based and Reflective Learning . Study Advice Study Guides, University of Reading; Ryan, Mary. "Improving Reflective Writing in Higher Education: A Social Semiotic Perspective." Teaching in Higher Education 16 (2011): 99-111; Tsingos-Lucas et al. "Using Reflective Writing as a Predictor of Academic Success in Different Assessment Formats." American Journal of Pharmaceutical Education 81 (2017): Article 8; What Benefits Might Reflective Writing Have for My Students? Writing Across the Curriculum Clearinghouse; Rykkje, Linda. "The Tacit Care Knowledge in Reflective Writing: A Practical Wisdom." International Practice Development Journal 7 (September 2017): Article 5; Using Reflective Writing to Deepen Student Learning . Center for Writing, University of Minnesota.
How to Approach Writing a Reflection Paper
Thinking About Reflective Thinking
Educational theorists have developed numerous models of reflective thinking that your professor may use to frame a reflective writing assignment. These models can help you systematically interpret your learning experiences, thereby ensuring that you ask the right questions and have a clear understanding of what should be covered. A model can also represent the overall structure of a reflective paper. Each model establishes a different approach to reflection and will require you to think about your writing differently. If you are unclear how to fit your writing within a particular reflective model, seek clarification from your professor. There are generally two types of reflective writing assignments, each approached in slightly different ways.
1. Reflective Thinking about Course Readings
This type of reflective writing focuses on thoughtfully thinking about the course readings that underpin how most students acquire new knowledge and understanding about the subject of a course. Reflecting on course readings is often assigned in freshmen-level, interdisciplinary courses where the required readings examine topics viewed from multiple perspectives and, as such, provide different ways of analyzing a topic, issue, event, or phenomenon. The purpose of reflective thinking about course readings in the social and behavioral sciences is to elicit your opinions, beliefs, and feelings about the research and its significance. This type of writing can provide an opportunity to break down key assumptions you may have and, in so doing, reveal potential biases in how you interpret the scholarship.
If you are assigned to reflect on course readings, consider the following methods of analysis as prompts that can help you get started :
Examine carefully the main introductory elements of the reading, including the purpose of the study, the theoretical framework being used to test assumptions, and the research questions being addressed. Think about what ideas stood out to you. Why did they? Were these ideas new to you or familiar in some way based on your own lived experiences or prior knowledge?
Develop your ideas around the readings by asking yourself, what do I know about this topic? Where does my existing knowledge about this topic come from? What are the observations or experiences in my life that influence my understanding of the topic? Do I agree or disagree with the main arguments, recommended course of actions, or conclusions made by the author(s)? Why do I feel this way and what is the basis of these feelings?
Make connections between the text and your own beliefs, opinions, or feelings by considering questions like, how do the readings reinforce my existing ideas or assumptions? How the readings challenge these ideas or assumptions? How does this text help me to better understand this topic or research in ways that motivate me to learn more about this area of study?
2. Reflective Thinking about Course Experiences
This type of reflective writing asks you to critically reflect on locating yourself at the conceptual intersection of theory and practice. The purpose of experiential reflection is to evaluate theories or disciplinary-based analytical models based on your introspective assessment of the relationship between hypothetical thinking and practical reality; it offers a way to consider how your own knowledge and skills fit within professional practice. This type of writing also provides an opportunity to evaluate your decisions and actions, as well as how you managed your subsequent successes and failures, within a specific theoretical framework. As a result, abstract concepts can crystallize and become more relevant to you when considered within your own experiences. This can help you formulate plans for self-improvement as you learn.
If you are assigned to reflect on your experiences, consider the following questions as prompts to help you get started :
Contextualize your reflection in relation to the overarching purpose of the course by asking yourself, what did you hope to learn from this course? What were the learning objectives for the course and how did I fit within each of them? How did these goals relate to the main themes or concepts of the course?
Analyze how you experienced the course by asking yourself, what did I learn from this experience? What did I learn about myself? About working in this area of research and study? About how the course relates to my place in society? What assumptions about the course were supported or refuted?
Think introspectively about the ways you experienced learning during the course by asking yourself, did your learning experiences align with the goals or concepts of the course? Why or why do you not feel this way? What was successful and why do you believe this? What would you do differently and why is this important? How will you prepare for a future experience in this area of study?
NOTE: If you are assigned to write a journal or other type of on-going reflection exercise, a helpful approach is to reflect on your reflections by re-reading what you have already written. In other words, review your previous entries as a way to contextualize your feelings, opinions, or beliefs regarding your overall learning experiences. Over time, this can also help reveal hidden patterns or themes related to how you processed your learning experiences. Consider concluding your reflective journal with a summary of how you felt about your learning experiences at critical junctures throughout the course, then use these to write about how you grew as a student learner and how the act of reflecting helped you gain new understanding about the subject of the course and its content.
ANOTHER NOTE: Regardless of whether you write a reflection paper or a journal, do not focus your writing on the past. The act of reflection is intended to think introspectively about previous learning experiences. However, reflective thinking should document the ways in which you progressed in obtaining new insights and understandings about your growth as a learner that can be carried forward in subsequent coursework or in future professional practice. Your writing should reflect a furtherance of increasing personal autonomy and confidence gained from understanding more about yourself as a learner.
Structure and Writing Style
There are no strict academic rules for writing a reflective paper. Reflective writing may be assigned in any class taught in the social and behavioral sciences and, therefore, requirements for the assignment can vary depending on disciplinary-based models of inquiry and learning. The organization of content can also depend on what your professor wants you to write about or based on the type of reflective model used to frame the writing assignment. Despite these possible variations, below is a basic approach to organizing and writing a good reflective paper, followed by a list of problems to avoid.
Pre-flection
In most cases, it's helpful to begin by thinking about your learning experiences and outline what you want to focus on before you begin to write the paper. This can help you organize your thoughts around what was most important to you and what experiences [good or bad] had the most impact on your learning. As described by the University of Waterloo Writing and Communication Centre, preparing to write a reflective paper involves a process of self-analysis that can help organize your thoughts around significant moments of in-class knowledge discovery.
Using a thesis statement as a guide, note what experiences or course content stood out to you , then place these within the context of your observations, reactions, feelings, and opinions. This will help you develop a rough outline of key moments during the course that reflect your growth as a learner. To identify these moments, pose these questions to yourself: What happened? What was my reaction? What were my expectations and how were they different from what transpired? What did I learn?
Critically think about your learning experiences and the course content . This will help you develop a deeper, more nuanced understanding about why these moments were significant or relevant to you. Use the ideas you formulated during the first stage of reflecting to help you think through these moments from both an academic and personal perspective. From an academic perspective, contemplate how the experience enhanced your understanding of a concept, theory, or skill. Ask yourself, did the experience confirm my previous understanding or challenge it in some way. As a result, did this highlight strengths or gaps in your current knowledge? From a personal perspective, think introspectively about why these experiences mattered, if previous expectations or assumptions were confirmed or refuted, and if this surprised, confused, or unnerved you in some way.
Analyze how these experiences and your reactions to them will shape your future thinking and behavior . Reflection implies looking back, but the most important act of reflective writing is considering how beliefs, assumptions, opinions, and feelings were transformed in ways that better prepare you as a learner in the future. Note how this reflective analysis can lead to actions you will take as a result of your experiences, what you will do differently, and how you will apply what you learned in other courses or in professional practice.
Basic Structure and Writing Style
Reflective Background and Context
The first part of your reflection paper should briefly provide background and context in relation to the content or experiences that stood out to you. Highlight the settings, summarize the key readings, or narrate the experiences in relation to the course objectives. Provide background that sets the stage for your reflection. You do not need to go into great detail, but you should provide enough information for the reader to understand what sources of learning you are writing about [e.g., course readings, field experience, guest lecture, class discussions] and why they were important. This section should end with an explanatory thesis statement that expresses the central ideas of your paper and what you want the readers to know, believe, or understand after they finish reading your paper.
Reflective Interpretation
Drawing from your reflective analysis, this is where you can be personal, critical, and creative in expressing how you felt about the course content and learning experiences and how they influenced or altered your feelings, beliefs, assumptions, or biases about the subject of the course. This section is also where you explore the meaning of these experiences in the context of the course and how you gained an awareness of the connections between these moments and your own prior knowledge.
Guided by your thesis statement, a helpful approach is to interpret your learning throughout the course with a series of specific examples drawn from the course content and your learning experiences. These examples should be arranged in sequential order that illustrate your growth as a learner. Reflecting on each example can be done by: 1) introducing a theme or moment that was meaningful to you, 2) describing your previous position about the learning moment and what you thought about it, 3) explaining how your perspective was challenged and/or changed and why, and 4) introspectively stating your current or new feelings, opinions, or beliefs about that experience in class.
It is important to include specific examples drawn from the course and placed within the context of your assumptions, thoughts, opinions, and feelings. A reflective narrative without specific examples does not provide an effective way for the reader to understand the relationship between the course content and how you grew as a learner.
Reflective Conclusions
The conclusion of your reflective paper should provide a summary of your thoughts, feelings, or opinions regarding what you learned about yourself as a result of taking the course. Here are several ways you can frame your conclusions based on the examples you interpreted and reflected on what they meant to you. Each example would need to be tied to the basic theme [thesis statement] of your reflective background section.
Your reflective conclusions can be described in relation to any expectations you had before taking the class [e.g., "I expected the readings to not be relevant to my own experiences growing up in a rural community, but the research actually helped me see that the challenges of developing my identity as a child of immigrants was not that unusual..."].
Your reflective conclusions can explain how what you learned about yourself will change your actions in the future [e.g., "During a discussion in class about the challenges of helping homeless people, I realized that many of these people hate living on the street but lack the ability to see a way out. This made me realize that I wanted to take more classes in psychology..."].
Your reflective conclusions can describe major insights you experienced a critical junctures during the course and how these moments enhanced how you see yourself as a student learner [e.g., "The guest speaker from the Head Start program made me realize why I wanted to pursue a career in elementary education..."].
Your reflective conclusions can reconfigure or reframe how you will approach professional practice and your understanding of your future career aspirations [e.g.,, "The course changed my perceptions about seeking a career in business finance because it made me realize I want to be more engaged in customer service..."]
Your reflective conclusions can explore any learning you derived from the act of reflecting itself [e.g., "Reflecting on the course readings that described how minority students perceive campus activities helped me identify my own biases about the benefits of those activities in acclimating to campus life..."].
NOTE: The length of a reflective paper in the social sciences is usually less than a traditional research paper. However, don't assume that writing a reflective paper is easier than writing a research paper. A well-conceived critical reflection paper often requires as much time and effort as a research paper because you must purposeful engage in thinking about your learning in ways that you may not be comfortable with or used to. This is particular true while preparing to write because reflective papers are not as structured as a traditional research paper and, therefore, you have to think deliberately about how you want to organize the paper and what elements of the course you want to reflect upon.
ANOTHER NOTE: Do not limit yourself to using only text in reflecting on your learning. If you believe it would be helpful, consider using creative modes of thought or expression such as, illustrations, photographs, or material objects that reflects an experience related to the subject of the course that was important to you [e.g., like a ticket stub to a renowned speaker on campus]. Whatever non-textual element you include, be sure to describe the object's relevance to your personal relationship to the course content.
Problems to Avoid
A reflective paper is not a "mind dump" . Reflective papers document your personal and emotional experiences and, therefore, they do not conform to rigid structures, or schema, to organize information. However, the paper should not be a disjointed, stream-of-consciousness narrative. Reflective papers are still academic pieces of writing that require organized thought, that use academic language and tone , and that apply intellectually-driven critical thinking to the course content and your learning experiences and their significance.
A reflective paper is not a research paper . If you are asked to reflect on a course reading, the reflection will obviously include some description of the research. However, the goal of reflective writing is not to present extraneous ideas to the reader or to "educate" them about the course. The goal is to share a story about your relationship with the learning objectives of the course. Therefore, unlike research papers, you are expected to write from a first person point of view which includes an introspective examination of your own opinions, feelings, and personal assumptions.
A reflection paper is not a book review . Descriptions of the course readings using your own words is not a reflective paper. Reflective writing should focus on how you understood the implications of and were challenged by the course in relation to your own lived experiences or personal assumptions, combined with explanations of how you grew as a student learner based on this internal dialogue. Remember that you are the central object of the paper, not the research materials.
A reflective paper is not an all-inclusive meditation. Do not try to cover everything. The scope of your paper should be well-defined and limited to your specific opinions, feelings, and beliefs about what you determine to be the most significant content of the course and in relation to the learning that took place. Reflections should be detailed enough to covey what you think is important, but your thoughts should be expressed concisely and coherently [as is true for any academic writing assignment].
Critical Reflection . Writing and Communication Centre, University of Waterloo; Critical Reflection: Journals, Opinions, & Reactions . University Writing Center, Texas A&M University; Connor-Greene, Patricia A. "Making Connections: Evaluating the Effectiveness of Journal Writing in Enhancing Student Learning." Teaching of Psychology 27 (2000): 44-46; Good vs. Bad Reflection Papers , Franklin University; Dyment, Janet E. and Timothy S. O'Connell. "The Quality of Reflection in Student Journals: A Review of Limiting and Enabling Factors." Innovative Higher Education 35 (2010): 233-244: How to Write a Reflection Paper . Academic Skills, Trent University; Amelia TaraJane House. Reflection Paper . Cordia Harrington Center for Excellence, University of Arkansas; Ramlal, Alana, and Désirée S. Augustin. "Engaging Students in Reflective Writing: An Action Research Project." Educational Action Research 28 (2020): 518-533; Writing a Reflection Paper . Writing Center, Lewis University; McGuire, Lisa, Kathy Lay, and Jon Peters. "Pedagogy of Reflective Writing in Professional Education." Journal of the Scholarship of Teaching and Learning (2009): 93-107; Critical Reflection . Writing and Communication Centre, University of Waterloo; How Do I Write Reflectively? Academic Skills Toolkit, University of New South Wales Sydney; Reflective Writing . Skills@Library. University of Leeds; Walling, Anne, Johanna Shapiro, and Terry Ast. "What Makes a Good Reflective Paper?" Family Medicine 45 (2013): 7-12; Williams, Kate, Mary Woolliams, and Jane Spiro. Reflective Writing . 2nd edition. London: Red Globe Press, 2020; Yeh, Hui-Chin, Shih-hsien Yang, Jo Shan Fu, and Yen-Chen Shih. "Developing College Students' Critical Thinking through Reflective Writing." Higher Education Research and Development (2022): 1-16.
Writing Tip
Focus on Reflecting, Not on Describing
Minimal time and effort should be spent describing the course content you are asked to reflect upon. The purpose of a reflection assignment is to introspectively contemplate your reactions to and feeling about an element of the course. D eflecting the focus away from your own feelings by concentrating on describing the course content can happen particularly if "talking about yourself" [i.e., reflecting] makes you uncomfortable or it is intimidating. However, the intent of reflective writing is to overcome these inhibitions so as to maximize the benefits of introspectively assessing your learning experiences. Keep in mind that, if it is relevant, your feelings of discomfort could be a part of how you critically reflect on any challenges you had during the course [e.g., you realize this discomfort inhibited your willingness to ask questions during class, it fed into your propensity to procrastinate, or it made it difficult participating in groups].
Writing a Reflection Paper . Writing Center, Lewis University; Reflection Paper . Cordia Harrington Center for Excellence, University of Arkansas.
Another Writing Tip
Helpful Videos about Reflective Writing
These two short videos succinctly describe how to approach a reflective writing assignment. They are produced by the Academic Skills department at the University of Melbourne and the Skills Team of the University of Hull, respectively.
<< Previous: Writing a Policy Memo
Next: Writing a Research Proposal >>
Last Updated: Sep 15, 2023 9:37 AM
URL: https://libguides.usc.edu/writingguide/assignments

How to Write a Student Course Reflection Paper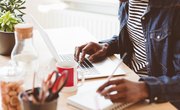 Steps in Writing a Reflection Paper
A reflective essay on a course is a personal reflection on how the course affected the student. Reflective essays analyze the course material theories, core concepts and ideas presented by the instructor and then summarizes the writer's feelings about the material. A reflective essay, like all essays, should include an introduction, a body and the conclusion.
Introduce the reader to the course with a summary of the material covered by the course. Describe the method of instruction and the major topics covered. Tell the reader why you took the course and what educational benefits you expected from the course.
Identify the theories and core concepts that were presented during the course. Explain each theory or concept in your own words to demonstrate your understanding of the material.
Describe your feelings about the theories and concepts presented in the course and then analyze them by applying the concepts and theories to real life experiences, if possible. Tell the reader about your feelings on the subject of the course, and describe how and why (or why not) your feelings about the subject, theories and core concepts changed or developed during the course.
Conclude the reflective paper with a summary of your feelings about the course material in the beginning of the course. Summarize your feelings after the course was completed. State how the course helped or did not help you.
Related Articles
Importance of a College Placement Test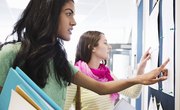 How to Remove a Course From Your College Transcript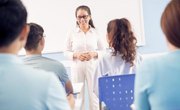 How to Evaluate a College Course
How to Justify Reimbursement for a Course to Your Employer
Consequences of Plagiarism in College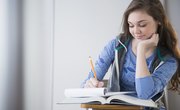 How to Write a Reflective Summary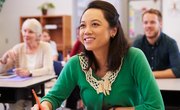 How to Create Effective Lesson Plans for Adults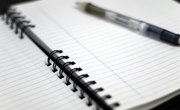 How to Engage Students in Qualitative Research Through Experiential ...
Robin Reichert is a certified nutrition consultant, certified personal trainer and professional writer. She has been studying health and fitness issues for more than 10 years. She holds a Bachelor of Arts in psychology from the University of San Francisco and a Master of Science in natural health from Clayton College.
How to Write a Reflection Paper: Example & Tips
Want to know how to write a reflection paper for college or school? To do that, you need to connect your personal experiences with theoretical knowledge. Usually, students are asked to reflect on a documentary, a text, or their experience. Sometimes one needs to write a paper about a lesson or a movie.
Our specialists will write a custom essay on any topic for 13.00 10.40/page
This assignment tests your critical thinking rather than your summarizing skills.
Struggling with a reflection paper? This article by our custom-writing experts will help you ace this task. Here you'll find:
A guide on how to write a reflection paper;
Outlining and formatting tips;
Reflection paper example & a template.
🤔 What Is a Reflection Paper?
✅ Reflection Paper Types
✍️ Step-by-Step Guide
📃 Examples & Formatting Tips
A reflection essay is a type of academic assignment in which you connect theories learned in class with your personal experience and knowledge. Additionally, you analyze your feelings and attitudes towards the subject. It helps you understand how to put theory into practice. 

For this assignment, the ability to use reflective thinking is vital. What does it mean? It means that you should be able to look back at and analyze:
what you did;
how and why you did it;
how it made you feel ;
what you could have done differently .
Consequently, your reflection essay should include the following components: 
So, let's make clear what a reflection paper is and what it's not. Have a look at this comparison:
When it comes to topics, a reflexive paper may be about many things, such as:
an analysis of your work;
your impressions from attending a class or a speech;
an experience that has influenced your worldview;
a solution to a problem;
the steps to improve your academic progress.
Once you have a topic idea, the next step is to prepare for writing.
✅ How to Write a Reflection Paper: Tips for Various Types
Before your start working on your essay, let's find out what exactly you should deal with. There are several different types of reflexive essays. Make sure to choose the one that suits you best.
We have prepared three classifications, depending on when, how, and what you will reflect.
Receive a plagiarism-free paper tailored to your instructions.
Depending on time, reflection papers can be:
Reflection-in-action. You study your actions under certain circumstances. Usually, it's a patient-therapist interaction. In this case, you observe, feel, and analyze the situation you are engaged in.
Reflection-on-action. You study your actions after the situation has already occurred. It's crucial to use your critical thinking here as well. 
Depending on the manner, reflexive essays can be:
Experimental. You make connections between theory and practice by conducting an experiment. It's suitable for sociology, education, business, psychology, forensics, and nursing.
Reading. You connect the ideas from the texts and your interpretations to show your comprehension. 
Depending on the content, reflective writing can be:
a journal (to reflect on your learning in the course)
a learning diary (to evaluate group work)
a logbook (to reflect on your experiments, analyze past actions, and plan future ones)
a reflective note (to express your attitudes towards an issue)
an essay diary (to write an annotated bibliography, to analyze and critique the sources)
a peer review (to present your feedback on other students' work or teamwork)
a self-reflection essay (to examine and comment on your working process).
Personal Reflection Paper: Writing Tips
In a personal reflection paper, you need to present your attitudes, emotions, feelings, and experiences. How do you do it? 
Here is the answer:
Just 13.00 10.40/page , and you can get an custom-written academic paper according to your instructions
Think about an experience that evokes particular emotions.
Describe what happened: mention the participants and their actions.
Demonstrate your emotions and feelings. It's important to show them rather than just tell. The trick is to make the reader feel the same. You can do it by using imagery and various descriptive techniques.
Analyze your experiences and make connections with your present-day life. You can relate them to your study material or relevant theories and concepts.
Conclude with your plans. Tell the readers how you're going to implement this knowledge. 
These reflective writing examples should give you an idea of what your writing should be like and what to avoid. First, let's have a look at a poor example :
I wanted to become a painter. I liked to paint very much. Once I saw a painting of Claude Monet and decided to become like him. I bought paints and a canvas. My first work was not very good, but I didn't give up. My future pictures were much better.
As you can see, it's not very informative. There's no analysis of an experience, and connections are not made. It also lacks interesting descriptions.
Now, check out this good example :
Critical Reflection Paper: Writing Tips
In a critical reflection essay, you assess how theories can be applied in practice, examine causes and consequences, and find solutions to problems. It's all about evaluating and changing your attitude towards an issue rather than summarizing events and details.
The critical reflection process consists of two stages:
Analysis . Ask critical questions to find the core of the issue and your role in it. 
Articulation . Organize your ideas into a structured essay.
How exactly can you make an analysis?
Have a look at the following three-stage model. All you should do is answer the following questions:
What? During the first stage, you describe the details of the issue.
So what? The second stage requires you to relate your theoretical knowledge to the situation you discuss. The way you do it depends on the questions you are going to ask yourself while writing. There are three major perspectives to choose from:
Now what? At this stage, you think about the future outcomes. Ponder on how this situation will shape your further experiences. 
As soon as the analysis stage is over, you're ready to relate your thoughts and ideas in written form.
How to Write a Reflection Paper on a Book
Now, let's see what strategies can help you write an excellent reflective essay on a book. First of all, remember that this assignment is not about summarizing the plot. It's about analyzing and connecting the ideas presented in the text with your knowledge. 
To write a perfect reflective paper on a book, take the following steps:
Analyze the text. Explore the ideas, purpose, and theoretical framework of the book. State its main point clearly and concisely. Then, discuss the information that interested you the most. Mention what emotions it evoked, and say whether the ideas in the book are new to you. 
Expand on your ideas. Describe how this information shapes your understanding of the subject. Also, state whether you agree with the author's arguments. 
Establish connections. Show how the book helped to broaden your knowledge. Mention whether it had challenged your assumptions.
The following sample will help you see how you can structure your ideas:
How to Write a Reflection Paper on an Article
Usually, a reflection paper on an article is concerned with critiquing a written text or a speech. These strategies will help you write it:
Focus on your attitudes and feelings towards the article. You may mention your expectations and whether they were met.
I believed this book would help me understand the difference between traditional and radical forgiveness. I thought these two types had a lot in common. However, it turned out they are entirely different.
Refer to the passages that interested you the most: quote directly, paraphrase , or summarize them.
Include your subjective opinion: it's important not to overdo it.
Combine formal and informal vocabulary to make your writing more expressive.
✍️ How to Write a Reflection Paper: Step-by-Step Guide
Want to know what exactly you should do to get an excellent reflexive essay? Read the following tips. They will help you write any type of reflection essay .
Reflection Paper Writing: Before You Start
Let's start with some pre-writing strategies. Here are the main steps:
Step 1: Brainstorm ideas . Identify your central theme and write a summary of essential points.
Main theme:  Psychological reasons for eating a lot of sweets
Usually, I eat sweets when I'm sad or upset.
I have read that people who lack love and positive emotions and feelings try to substitute it with food.
Watching a documentary has evoked my interest in this topic.
My attitude towards sweets has changed after research.
Step 2: Analyze your ideas. Then, connect your experiences with theoretical knowledge.
The following list of questions will help you navigate your response.
Step 3: Organize your reflection essay . This list will make it clear what the writer does and doesn't do in a reflective essay. Keep it in mind while planning what to include in your paper.
Here's a bonus tip: to structure your reflection process, use the 4Rs model :
Report on the topic and its relation to the course.
Relate it with your personal experiences.
Reason out connections between your practical and theoretical knowledge.
Reconstruct the initial idea to make a conclusion.
Reflection Paper Template: What to Include
Now, let's have a look at your essay's structure. Your paper should consist of an introduction, main body, and conclusion:

Want to know how to write each part? Keep reading!
Reflection Paper Outline: How to Start
The introductory part of your essay should be catchy, informative, and well-organized. How can you do it? Follow these strategies:
It should be specific: try not to include general and well-known information.
Make this sentence catchy. This will get your readers interested in the rest of your paper.
major facts or details related to the situation or issue;
general themes covered in the text, interview, or video under analysis;
aspects of teamwork or an individual assignment;
your biases, expectations, and possible challenges.
cover observations or conclusions made by you;
reveal a clear position on an issue;
include a plan on how to defend your opinions throughout the paper.
Don't forget to reread your introduction each time before writing a new body paragraph. Make sure that all of them match the ideas covered in your introductory part and thesis statement.
Reflection Paper Outline: Body Paragraphs
So, what's the next part? After you've presented your ideas in the introduction, you expand on them in the body paragraphs. The main point here is to cover one idea per paragraph and provide necessary supporting evidence. That's why it is better to have no more than 3 body paragraphs.
Here's what to include in this essay part:
Reflection Paper Outline: Conclusion
Finally, any academic paper needs a conclusion. Don't know how to write it? Check out the following helpful tips:
📃 Reflection Paper Examples & Formatting Tips
The moment when you stop writing your essay is really amazing. But then comes the final part: you need to format your paper appropriately. Don't know how to do it? Look no further: we have prepared some formatting tips for you.
You only need to know which citation style to use. APA and MLA are the most popular citation styles. That's why we have gathered the most helpful information on them. Check it out!
APA Reflection Paper Formatting
American Psychological Association (APA) format is mostly used in sciences, psychology, and education. Consider the following tips if you need to write an APA reflection essay.
Below you'll find a downloadable reflection paper example in APA format.
Reflection Papers Format: MLA
Modern Language Association (MLA) formatting is widespread in the humanities. Do you need to write an MLA reflexive essay? Have a look at some essential formatting tips about this citation style below.
If you want to know more about MLA formatting, check out this free reflection essay sample. You can download the full version below.
Reflection Paper Example
The COVID-19 pandemic raised the need for educational means that will not potentially endanger the students' health. As a result, the need for online classes sharply rose worldwide. However, it is difficult to conclude whether such practices have been successful so far, especially in regions that are considered least developed. According to my personal observations, online classes may represent a negative educational experience that will hinder its primary role as the means of passing on the knowledge.
Make sure to check out these reflection paper samples to get more ideas for your essay.
Personal Philosophy of Nursing Reflection Paper
Application of Research in Social Sciences Reflection Paper
Ibsen's A Doll's House: Reflection Paper
Reflections on Aging
Reflection on the Book of Psalms
Epidemiology Course Topics Reflection
Personal Nursing Practice Reflection
Relational Practice: Reflections on Family Nursing
Reflection on "The Shock Doctrine" by Naomi Klein
Martin Luther King Speech Reflection
Reflection Paper Topics
Personal response to Letter from a Birmingham Jail by Martin Luther King Jr. 
Reflection on importance of leadership in healthcare .  
Globalization of Missions by Kgatle: personal reflections.  
Personal reflection on social work policy and its values.  
Racism as an example of social injustice : reflection paper.  
Reflection on the immigration policy based on Paul Vitello's article Kiss me, I'm Illegal . 
Personal response to William Shakespeare 's quotation, "For there is nothing either good or bad, thinking makes it so." 
Reflection and evaluation of Gilman's short story The Yellow Wallpaper . 
Importance of realization the policy of diversity: reflection paper. 
Analyze your personal response to the sports industry cowboysization. 
What, in your opinion, is leadership and professionalism?  
Reflect on the significance of the International Women's Day celebration.  
Analyze the survey on nursing ethics and give your evaluation of its results.  
Personal reflection on French Revolution and value of liberty. 
Values and beliefs of nursing as a multifaceted healthcare area: personal evaluation. 
Brief analysis and personal evaluation of Christianity framework .  
Reflection on your personal nursing philosophy and beliefs. 
How does media affect friendship ?  
Reflections on the portrayal of family in Homer's Odyssey . 
Personal evaluation of Gary Smalley's Hidden Keys to Loving Relationships .  
Reflect on the historical and literary significance of Chronicles of the Indies . 
What does the leadership skills mean: reflection paper. 
Reflection on John Hume's Nobel Prize speech and lecture about reaching agreement. 
Personal response to Soderbergh's film Contagion .   
Reflect on visiting the website Virtual American Revolution, Boston and its role in teaching history. 
Describe your impressions of The Love Suicides at Amijima by Chikamatsu Monzameon. 
Reflect on the meaning of art using the installation My Bed by Emin as an example.  
Analyze your thoughts and feelings evoked by Epic of Gilgamesh .  
Is photography a true art?  
Does the idea presented in a series of stories The Things They Carried by Tim O'Brien correlate with your personal beliefs?   
Bachelor of Science in social work : reflection paper. 
Discuss the problems reflected in the documentary Autism: Insight From Inside . 
Present your reflections on the single-parent families .  
How do you understand ethics ?  
Consider the crucial points of Cheleyem : An Experimental of Mapuche Film Program.   
The consequences of the COVID-19 pandemic : personal reflections.    
Present personal evaluation of the film Mi Familia directed by Gregory Nava. 
Bill of Rights : reflective essay. 
Describe the impression of the film Rampant: How a City Stopped a Plague by Victoria Midwinter-Pitt.  
Evaluate staging of Shakespeare's play The Tempest.    
We hope that this article on a reflection paper has made things clear for you. In a nutshell, here are the main steps:
analyze the situation;
reflect on your feelings and experiences;
connect them to your theoretical knowledge.
We wish you the best of luck with your assignments. Don't hesitate to share this article with your friends!
Further reading:
How to Write a Lab Report: Format, Tips, & Example
What Is a Master's Thesis & How to Write It: Best Tips
Literature Review Outline: Examples, Approaches, & Templates
How to Write an Annotated Bibliography: Tips, Format, & Samples
10 Research Paper Hacks: Tips for Writing a Research Paper
❓ Frequently Asked Questions
A reflection is a combination of critical thinking and learning. It's a way of responding to one's experiences, issues, and acquired knowledge. There's no right or wrong in reflection writing, as every person reacts uniquely.
It's better to discuss the essay's length with your instructor. However, if there are no specific instructions regarding word count, your reflective essay should contain between 300- 500 words (approximately 1-2 pages.)
To write an effective reflexive essay about a lesson, you need to:
1. describe the lesson's contents; 2. express your ideas and feelings related to the class; 3. mention what you've learned and how it affected you.
To write a reflection paper on a movie, follow the template below:
1. reflect on your emotions before, during, and after watching the film; 2. analyze your observations; 3. draw connections with the information learned in class.
🔍 References
Reflective Writing: UNSW Sydney
Models of Reflection: LibGuides at La Trobe University
Reflective Writing: Deakin University
The Reflection Paper: University of Toronto
Reflection Papers: Cleveland State University
The 4Rs Model of Reflective Thinking: Queensland University of Technology
Keys to Writing a Reflection Paper: Seattle PI
How to Write a Reflection Paper: Trent University
Reflection Template: University of South Florida
Critical Reflection: University of Waterloo
Critical Reflection: Texas A&M University
A Short Guide to Reflective Writing: University of Birmingham
The Structure of Reflective Writing: Monash University
General Format: APA Style: Purdue University
Using MLA Format: MLA Style Format
Share to Facebook
Share to Twitter
Share to LinkedIn
Share to email
Hi custom-writing.org admin, You always provide practical solutions and recommendations.

Thanks for the feedback, Julian! Much appreciated.
This information on reflective writing has been very helpful. Thank you so much. Linda Grayson Trevecca Nazarene University Nashville, TN
Thanks for the feedback, Linda! Much appreciated.
Recommended for You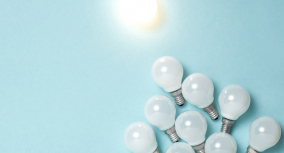 Argumentative vs. Persuasive Essays: What's the Difference?
The difference between an argumentative and persuasive essay isn't always clear. If you're struggling with either style for your next assignment, don't worry. The following will clarify everything you need to know so you can write with confidence. First, we define the primary objectives of argumentative vs. persuasive writing. We...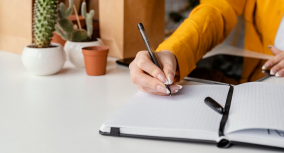 How to Write a Cause & Effect Essay: Examples, Outline, & Tips
You don't need to be a nerd to understand the general idea behind cause and effect essays. Let's see! If you skip a meal, you get hungry. And if you write an essay about it, your goal is achieved! However, following multiple rules of academic writing can be a tough...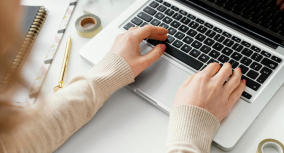 How to Write an Argumentative Essay: 101 Guide [+ Examples]
An argumentative essay is a genre of academic writing that investigates different sides of a particular issue. Its central purpose is to inform the readers rather than expressively persuade them. Thus, it is crucial to differentiate between argumentative and persuasive essays. While composing an argumentative essay, the students have to...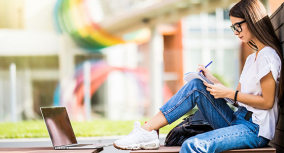 How to Write an Exemplification Essay: Topics, Examples, & Outline
Exemplification essays, also called illustration essays, are one of the easiest papers to write. However, even the simplest tasks require experience and practice. It is a good idea to find and analyze free exemplification essay examples. You can also ask your teacher to give you some sample exemplification essays from...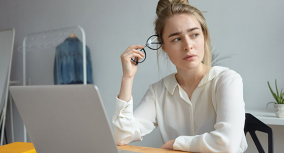 How to Write about a Topic You Lack Interest in [2023]
During their school years, students may not always have the opportunity to select a topic for their essay or research paper. Instructors tend to assign one or offer a list of ideas that might not seem engaging. Moreover, even the topic that you choose yourself can sometimes end up being...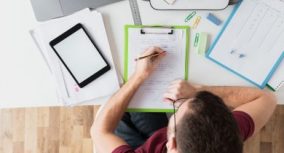 1000-Word Essays: Writing Guide + FAQ
Do you have to write an essay for the first time? Or maybe you've only written essays with less than 1000 words? Someone might think that writing a 1000-word essay is a rather complicated and time-consuming assignment. Others have no idea how difficult thousand-word essays can be. Well, we have...
How to Write a Reflection Paper: A Guide For Students
Here in our step-by-step guide, we take you through how to write a reflection paper.
Reflection papers are a common type of academic paper that help students learn to communicate their thoughts and ideas. Learning to write well is an essential part of honing your communication skills . Being able to express your own opinion on a topic in a structured format that makes your point of view and supporting evidence clear is a useful skill in nearly every career field. However, writing a reflective essay might seem intimidating, especially if you're new to writing academic papers in general.
Below, we discuss several steps to writing a good reflection paper and answer your most frequently asked questions about reflective writing.
Before Getting Started
Step 2: start brainstorming, step 3: write the outline, step 4: format your reflection paper, step 7: compose the conclusion, tips for writing an outstanding reflection paper.
Before you start, it's important to understand a reflection essay. A reflection paper is an essay or academic paper that offers a summary of the writer's personal opinion or thoughts about a particular topic. It's typically written in the first person and is a type of paper designed to communicate the writer's opinion.
You can also:
Gather the materials you will need to write, such as a pen and paper, your laptop, and any books or other research materials you will be using.
Go somewhere quiet where you can work without interruption.
Set a time limit and schedule breaks for yourself in between.
Set goals for what you would like to finish during your writing session.
Make notes of anything left to do when your session is complete and return to it another time.
Step 1: Pick a Point of View
First and foremost, you should decide what point of view you want to present to the reader. What do you want the reader to learn from your reflective essay? How do you want them to feel while reading it, and what messages do you want to convey? Jot down your thoughts at this stage without worrying too much about structure or the order of your ideas. This first step aims to get the main points of your argument out so you know what angle you're taking before you jump into brainstorming your supporting content. You might also be interested in learning how to write a book report .
The Alchemist by Paulo Coelho is a fascinating self-help book packaged as a fantasy story.
It's about a young boy named Santiago who turns from a life of Andalusian shepherding to travelling the world in search of treasure.
After finishing the book, I was compelled to look at my own life and what dreams and goals I had, and how I might be able to pursue those.
The most valuable lesson I learned was that each person should develop their ideas, goals, and objectives that they can work to pursue throughout their lifetime.
The main character finds even more than he is looking for by learning about himself and living genuinely regardless of the cost.
Overall, I found the book intriguing and engaging and could extrapolate several helpful ideas I could immediately apply to improve my life.
Begin the brainstorming process by thinking about personal experiences you've had that align with your main argument. Then, think about how these experiences and your response to them have impacted how you interpret the topic you're presenting and why you have arrived at this point of view. This is particularly important if you're writing an experiential reflection paper based on the opinions and ideas you developed from going through a specific experience or event.
Use the following techniques to brainstorm your reflection paper ideas:
Draw Venn diagrams to group and separate ideas.
Make bullet point lists of ideas.
Create a mind map for different topics.
Role play with other people.
Think of as many ideas as fast as possible and write them down, no matter what.
Write down ideas that start with specific letters of the alphabet.
A good outline will cover the main points of your paper so that the reader can come away with the intended meaning, even if they only scanned or skimmed the outline. Your essay should be written with a solid structure, and your thoughts should transition easily from one to the next. An excellent reflective paper will guide readers along your thought process, gently nudging them from one idea to another as they follow your cognitive journey around the topic.
Your reflection essay should have a clear:
Beginning — Set the stage for your readers using descriptive language. Use a topic sentence to convey the main points of your paper immediately and let readers know what they can expect from the rest of the article.
Middle — Get into the meat of your ideas by presenting a problem or challenge and how it was resolved. While reflection papers might not have traditional climaxes, you can strategically build your ideas up to a conflict or problem and then to a revelation or epiphany.
End — Resolve conflicts and impart lessons learned at the end of your essay to wrap things up. Here is where the reflective part of the paper comes into play as you describe how you've gained a better understanding of the events described in the essay.
Your reflection paper format is essential if you write a personal reflection for high school or a thesis statement for college. Not only does formatting make your reflection essay easier to read, but it also ensures the piece meets submission criteria if the paper is for school, work, or publication. Most academic writing follows a predetermined format, and reflective essay writing is no different. Here are some formatting basics for a reflective essay:
The page should be double-spaced.
The first word in each new paragraph should be indented.
Your margins should be 1" on the top, bottom, and sides of the page.
The font should be set to Times New Roman 12 pt.
The page should be 8 1/2" x 11".
Most reflective essays are between 250 to 750 words.
Step 5: Write Your Introduction
Finally, it's time to do the bulk of the writing. You don't need to go in any particular order, and it's perfectly okay to write the conclusion or body paragraphs before the introduction or even a few sentences. There's no wrong answer to how the words get from your mind onto the paper or computer screen, but the writing tips below can help you figure out which process you like best.
Your introduction is the first part of your research paper and what readers will engage with first. Your introduction should include the paper's topic sentence, expressing the main themes you will discuss. They should know what to expect as they read the paper and what benefits they might get from continuing. You might also be wondering how to write a preface .
Throughout my life, I've wondered why some people seem to have an easier time than others. No matter what happens, these people seem to bounce back quickly or even might seem unaffected at all. As someone who has always been curious to learn about why other people do, say, or think certain things, this was naturally of great interest to me.
As I began to study various social, behavioural, and psychological textbooks, I realized that there were some common denominators between people who seemed to fare well emotionally, regardless of their circumstances. First and foremost, I noticed that extreme hardships at an early age resulted in less resilience to everyday stressors later in life.
Step 6: Create the Body Paragraphs
Next, write the body of your paper. This should be the largest portion of your paper and longer than the introduction and conclusion combined. The body will usually be at least a few paragraphs long but could be lengthier depending on the total word count of the paper. Be sure that your introduction, body, and conclusion contain smooth transitions from one to the other in a way that guides the reader through the paper. You might also be interested in these articles about assessment .
As I watched the sky where the Twin Towers once stood filled with smoke on the television screen, I remembered a scene from my childhood that I had thought was long forgotten. We were on a family road trip and drove past a car accident on the side of the highway. Someone's van had collided with the guardrail and burst into flames, and thick, black pillars of smoke poured out of the engine.
Seeing the aftermath of the September 11th, 2001 attacks with my eyes was a surreal experience that I'll never forget. It didn't matter where people were or what religion they were — people just helped others. Firefighters dug survivors out of the rubble, and nearby shop owners provided first responders with food and water as they worked to clean up what was left of Ground Zero. It's an event that impacted me profoundly and inspired me to help my fellow neighbors whenever I get the chance.
Finally, wrap up your reflection paper with a solid conclusion summarizing the paper already covered. Don't use this space to introduce new information — if you still have something to say, it should be included in your body paragraphs. Your conclusion should be succinct and straightforward, providing a great segue from the body of your paper to the end. Write your conclusion in a way that leaves readers thinking about the point of view you were trying to convey or how they might apply the moral of your story to their own lives.
My experience with social media has left a lot to be desired, and I see many young people struggling to navigate public spaces on the internet. I've found it challenging to find genuine people or those interested in forming legitimate, long-term friendships or relationships.
As I became increasingly frustrated with my online life, I began investing more time in my real life. I looked for ways to improve my day-to-day routine and make time for things that gave me joy. Over time, I realized that social media brought me more stress and anxiety than it resolved and there just weren't very many benefits in it for me anymore. I think many young people would find that their lives would be improved by spending less time on social media sites.
There are many ways to write a good reflection paper, depending on your topic and personal preferences. Still, some reflective writing strategies have stood the test of time and come highly recommended by other writers.
Make sure your essay is straightforward and concise. Use shorter sentences to convey the main points of your paper instead of long, convoluted phrases. Include only relevant information in the essay and leave out anything that doesn't directly support or explain your main point of view.
Use an academic tone of voice. Most reflective essays are formal and require an academic or professional tone and style. However, a good trick to use is to match the tone of your writing to your target audience. For example, if your reflective essay is for a children's show, you may want to use a more casual tone of voice, even though most reflective writing should sound professional.
Include credible sources, and make sure to cite them appropriately. Determine whether you should use MLA or APA formatting and follow the guidelines for citing sources you use to support your text. Don't skip the research phase of reflective writing, even if your essay will be strictly experiential reflection. You should always include at least one to two supporting references.
Use tight paragraphs and stay on track. Because most reflective papers are less than 1000 words and may even be shorter than 500 words, it's important that your writing is concise and that each sentence brings value to the paper. Conversely, padding your essay with fluff writing wastes valuable word space and waters down the overall impact your writing has on your target audience.
Proofread your essay thoroughly. Simple mistakes and typos can be detrimental to an otherwise perfect reflective essay. Most teachers will deduct marks for these issues, so be sure to proofread and edit your writing at least once or twice before turning it in.
If you are interested in learning more, check out our essay writing tips !
If you're still stuck, check out our general resource of essay writing topics .
Meet Rachael, the editor at Become a Writer Today. With years of experience in the field, she is passionate about language and dedicated to producing high-quality content that engages and informs readers. When she's not editing or writing, you can find her exploring the great outdoors, finding inspiration for her next project.
View all posts