How to Write a Great Anecdote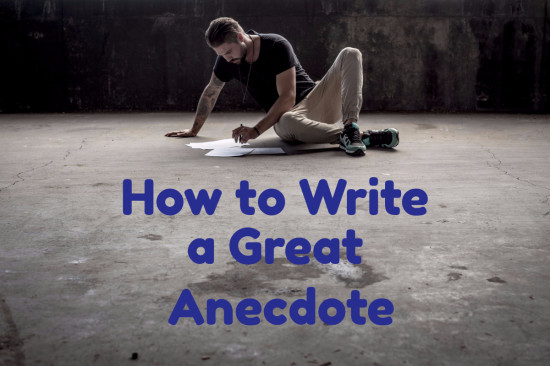 Why Use Anecdotes?
Anecdotes are used to give a personal perspective, illustrate a point, make people think about something, or make them laugh. One of the places where you might find anecdote writing useful is when writing a college application essay . Perhaps something that happened in your life inspired you to study in a certain direction, and you'd like to share the story to show why you are highly motivated to do well.
Non-fiction, informal essays can also be livened up with anecdotes that show how the information you're sharing works in practice, and why people need to know about or think about the topic. For example, when I write about gender discrimination in the workplace, I always remember to point out that women can also be guilty of this.
A female boss I worked under years ago didn't like hiring young women, "They're just going to get married and move away or have babies, and then we have to give them maternity leave," she would say. This illustrates that women are sometimes also guilty of gender discrimination.
You can also use anecdotes to amuse or entertain. Not all anecdotes are serious! If something really funny happens to you today, you'll tell your friends, won't you? That's an anecdote! Here's one of my favorites:
My brother used to have an absolute obsession with answering the phone in time. He would get quite agitated if it stopped ringing before anyone picked up. One day, the phone started ringing while he was in the bathroom. He called out in a panicky voice, "Ring the phone! It's answering!" The phone didn't get answered. I was laughing much too hard for that!
How to Write an Anecdote
First, be sure the anecdote you have in mind is relevant to the context . If you are writing about dogs, for example, an anecdote about a cat is irrelevant. Ask yourself, "Why do I want to use this anecdote? What point does it illustrate?"
Next, consider these questions:
Who was involved in the story?
What happened?
When did it happen? Is this relevant?
Where did it happen? Is this relevant?
Because an anecdote is a mini-story, you structure it in the same way that you would structure a longer piece. You introduce the story, you say what happened, and you either draw a conclusion or ask a question so your reader can reach his or her own conclusion.
The main point you're trying to get across is your "punchline" (whether it's funny or serious), so save it for last. The first thing to mention is the person or group of people directly involved in the story. In my anecdote about a sexist female boss, I introduce her, but not the other people on the recruitment panel. They are not relevant to the story itself, so we leave them out.
We also don't bother to mention the weather, the color of the boardroom furniture, and so on. These facts don't contribute to the story. If they did, we could add them. Always remember you're illustrating a point, and anything that doesn't form part of that point will be a distraction.
Once you have introduced your players and have provided any necessary context to set the stage, you can move on to explaining what happened. Begin at the beginning and write the events chronologically. It's possible to tell your anecdote differently, but this is the easiest way to keep it coherent and easy to understand. Lastly, state your conclusion, or ask your readers to draw their own conclusion.
The Differences Between Anecdotes and Stories
Anecdotes are short. At most, they will consist of a paragraph , or maybe two paragraphs . Stories are longer. When we write stories, we can include a lot more detail, and we will spend more effort on drawing the reader into the scene so that they feel part of it.
Can an Anecdote Be a Single Sentence? Yes, It Can
"My cat always cuddles me in the morning."
"George is so polite, he always shakes hands instead of just greeting me."
"When I was a student, I worked in a bookshop after classes."
Admittedly, these aren't great anecdotes, but they are anecdotes nonetheless.
Choose a relevant event that happened to you or someone else (even a famous figure).
Is your story interesting, amusing, inspiring or thought-provoking? Try to aim for at least one of these.
Structure your ideas.
Tell your story briefly.
Draw a conclusion.
Does anyone out there have an anecdote about anecdotes? Do tell!
I was reading an article about anecdotes, and in the process, I realized that I was creating my own anecdote learning what it takes to understand anecdotes.
Superb answer…It's like an anecdote only ! I liked yours !
Can an anecdote also be a story? I've heard the phrase "anecdotal story" before so this leads me to believe that an anecdote can be a story, but you say there is a difference in one is short and one is long.
An anecdotal story is a short story about oneself.
Can an anecdote be fictional?
nah it has to be based on a real incident
My English teacher doesn't need to know that…
Actually, it can be. I am just learning about anecdotes and informal essays.
Yes, it can be. But it has to be realistic.
Very very useful article Thank you very much …
But how would you follow after the story like what connects the hook and bridge.
There is a memoir by the entertainer Carl Reiner and the book cover calls it an anecdotal memoir! That works for me.
can I use an anecdote for a formal essay?
yes you can
this article was super helpful.. can anyone please share a three sentence anecdote of a personal experience you have had.
Our school conducted sports day in a near by school.I parked my vehicle in that school playground.I left my hand bag inside my vehicle and joined the sports meet. After sometime I heard that handbags left in vehicle were robbed. I rushed to see and found my handbag too got stolen. That day I learnt we should never leave our belonging gs in the vehicle even though it is locked.
How do you suppose you could use an anecdote as the conclusion in a biographical sketch?
I would think you would need a "concluding statement" of some kind, and then include an anecdote about the subject of the biography that hasn't already appeared. Anecdotes, I think, need a "bridge" of some kind.
I've been searching for a way to explain, in understandable language, the process of writing an anecdote to my international college students (ESL). My brain is "fried" with teaching online, so I've turned to the friendly Internet. Breathing a sigh of relief.
Just say that it's them describing a past experience.
I was trying to comment on this article after finishing it, I found lot of people already commented what i wanted to comment ! True,What you think become reality !
This article on anecdotes helped me to learn the following: (a.) it's purpose, meaning, (b.) how to write a it, (c.) what needs to be included in my outline for my supportive evidential support by including facts, evidence, anecdote and structure. FYI: differentiate by color code. Thanks you
This was really helpful, thanks a lot.
Popular Posts
The Top 10 Most Difficult-to-Spot Writing Mistakes
4 Simple Tips for Great Writing
Avoiding Wordiness: 330 Examples & What to Use Instead
The Oxford Comma: The Splice of Life
Who vs. Whom
Affect vs. Effect
How to Take Notes: The 10-Step Guide to Note-Taking (Infographic)
CMOS vs. AP – Recent Changes & Comparison (Updated 1. Nov. 2021)
The Daily Word Counts of 19 Famous Writers
The Ideal Length of Everything You Write Online ( Infographic)
Recent Comments
very normal human (i wish) on Other Words for "Said"
Crapele on Words Everyone Seems to Hate
Also 5th Grader on Word Counter Reading Level Feature
badwriter on Word Counter Reading Level Feature
ZacharyBeast55 on Word Counter Reading Level Feature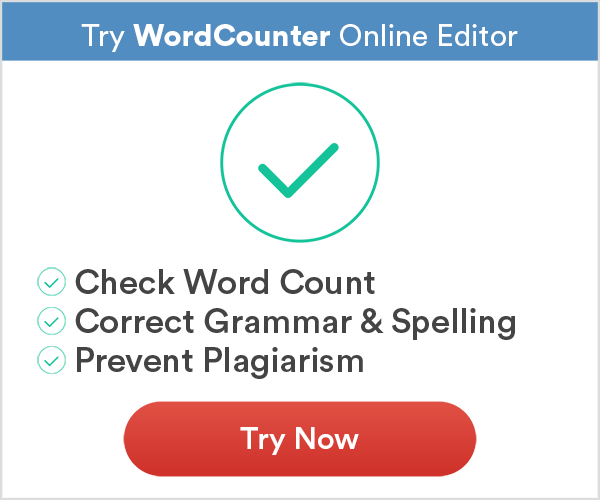 Session expired
Please log in again. The login page will open in a new tab. After logging in you can close it and return to this page.
Page Content
Sidebar Content
Main Navigation
Quick links
All TIP Sheets
Writing a Summary
Writing Paragraphs
Writing an Analogy
Writing a Descriptive Essay
Writing a Persuasive Essay
Writing a Compare/Contrast Paper
Writing Cause and Effect Papers
Writing a Process Paper
Writing a Classification Paper
Definitions of Writing Terms
How to Write Clearly
Active and Passive Voice
Developing a Thesis and Supporting Arguments
Writing Introductions & Conclusions
How to Structure an Essay: Avoiding Six Weaknesses in Papers
Writing Book Reports
Writing about Literature
Writing about Non-Fiction Books
Poetry: Meter and Related Topics
Revising and Editing
Proofreading
TIP Sheet WRITING INTRODUCTIONS & CONCLUSIONS
Even when you know everything about your paper's topic, it's hard to know how to create a "hook" that makes a reader want to read it. And how in the world do you end satisfactorily? The fact is that many of us anguish over our intros and conclusions. The problem of introductions and conclusions is really one problem. They are linked, not only in anguish but in content; they are almost mirror images of each other.
First, however, there are two common misconceptions to dispel. Your thesis is not an introduction. An introductory paragraph starts with a "hook," which leads into the thesis. You do need an introduction as well as a thesis. Second, a simple restatement of your thesis is not a conclusion. To create that satisfying sense of finality in your conclusion, you must revisit the stuff of your introduction. If you start with a story, return to the story. If you start with a definition, return to the definition, even if only to contradict it.
From the TIP Sheet "How to Start (and Complete) a Research Paper," you already know to start writing your paper in the middle, with the thesis statement and body. When you are ready to finish with the introduction and conclusion, choose from several strategies:
Illustrate : Show instead of tell.
Challenge : Raise reader expectations.
Quote : Make use of the wordsmiths.
Compare/contrast: Evoke familiarity by comparing or create tension and expectation by contrasting.
Define : Define-or redefine in a unique way.
Make a provocative statement : Offer an amazing statistic or personal insight.
Illustrate An illustration can be as simple as a personal story or anecdote . It's natural to think of a personal anecdote as an introduction to a personal narrative, but stories and anecdotes can be effective introductions to any kind of paper. The following anecdote introduces a research paper on vegetarian and vegan diets. The conclusion returns briefly to the story:
Introduction: We took our sons fishing in the spillway next to the dam one moonlit night. In the hush of the night, one of them hooked a small trout. But when the landed fish screamed aloud, my son fled the scene in horror and has never eaten flesh since.
Conclusion: People adopt vegetarian and vegan diets for different reasons, not all of them out of horror, as my son did. Whatever their reasons, they are finding more options in grocery stores, restaurants, and cookbooks than ever before.
An example taken from local or world news events is another kind of illustration. This is the introduction and conclusion to a paper on urban growth problems in California:
Introduction: The Chico city council recently approved six hundred new homes to go in on the east side of the city. The impacts this development will have are likely to be extreme, illustrating the problems all California cities face in managing growth.
Conclusion: How well Chico will cope with the increased traffic, pressure on schools, and impacts to the watershed is yet to be seen. But Chico is not alone in having to find solutions soon.
A composite illustration is a fiction that you create in order to make a point. (Composite means including a bit of this and a bit of that.) The advantage of a composite illustration is that it can be perfectly crafted to fit your point. A composite can illustrate extreme examples that are possible though not likely ("Suppose that..."), or distant consequences that are possible but not yet observed.
An analogy is an extended comparison between one thing and another (the development of a balanced state budget compared with a shopping list, perhaps). If you come up with an apt analogy, it can be very effective; however, a so-so analogy is better abandoned sooner than later. You are better off with a good story than with a mediocre analogy. For more on analogies, see the TIP Sheet, "Writing an Analogy."
Challenge A challenge raises reader expectations and creates tension. A challenging opening statement is effective for a thesis that calls for changes to be made in public policies or personal actions, such as in persuasive essays and argument or analysis papers:
Introduction Chances are, if you live outside city limits in any of California's twenty-one rural counties, you couldn't use public transportation if you wanted to. There isn't any.
Conclusion: Sure, Californians need to get over their love affairs with their cars, but having a better system of public transportation in place would help. Then, perhaps, I could get from rural Durham to rural Oroville, where I live, without putting yet another car on the road.
A question is another type of challenge:
Introduction: Does it make sense to prohibit minors from carrying calamine lotion with them at school without two kinds of written permission, and yet allow them to leave campus without parental knowledge or consent for invasive medical procedures?
Conclusion: Even more than many of the zero-tolerance laws in place in our schools, this one should be ditched. Does it make sense? Clearly it doesn't.
Note that a question is an introductory strategy , not a thesis statement. A thesis statement should answer the question, and in some detail-not just "yes" or "no."
Quote Make good use of the wordsmiths of history. Online quotation banks, usually searchable by topic, are a great source for quotations on practically any subject. You have some latitude in how you choose a quote for an introduction; it can be offbeat or unexpected. In the following example, an unusual quote by Albert Einstein is used to introduce an essay on restricting cell phone use while driving:
Introduction: Albert Einstein once said, "Any man who can drive safely while kissing a pretty girl is simply not giving the kiss the attention it deserves."
Conclusion: It doesn't take an Einstein to realize that cell phones are not the first, nor will they be the last, driving distraction. We don't need more restrictions on cell phones; we just need better drivers.
Song lyrics or familiar sayings sometimes make good introductions, but avoid clichés such as "Haste makes waste." If a familiar saying draws on jargon or sayings familiar only to a particular group, you have to provide the context for those who are unfamiliar with that group:
Introduction: Computer programmers have a saying: "Garbage in, garbage out."
Conclusion: The next time you read the results of the latest poll, consider the polling method, the sample, and the source, and remember, "Garbage in, garbage out."
Compare or contrast Comparison shows similarities and creates a sense of familiarity. Contrast shows differences and creates tension and expectation. You do not have to be writing a compare/contrast paper to use this as an introduction strategy. For example, this is a contrast intro to a personal narrative:
Introduction: When I was seven, I thought my father was all-powerful and could do no wrong. When I was seventeen, I thought he was a jerk.
Conclusion: My father wasn't the god he seemed when I was seven, but he was sure a lot better and wiser than I thought he was when I was seventeen.
Define A definition can make a good introduction. You don't have to be writing a definition paper to use definition as an introduction strategy. You can use a standard dictionary if you want, but consider using books of quotations or online quotation banks for more interesting definitions:
Introduction: Here is how Ambrose Bierce defines a conservative: " Conservative. noun. A statesman who is enamored of existing evils, as distinguished from a liberal, who wishes to replace them with others. "
Conclusion: In the matter of agricultural subsidies, we are better off sticking with existing evils than replacing them with others that promise far worse results.
Another interesting use of definition is to use it as a starting point to re-define something in your own terms:
Introduction: Webster says friendship is mutual feelings of trust, affection, assistance, and approval between people. However, I say friendship sometimes is knowing when to walk away.
Conclusion: Walking away that day was the biggest favor Mai ever did for me.
Make a provocative or startling statement If the provocative statement is someone else's, treat it as a quotation. If the provocative statement is statistical , make sure you cite the source. If you have a way with words or an insight all your own, by all means use that:
Introduction: It is ridiculous and immoral to allow congressmen to give themselves pay raises.
Conclusion: Restricting the ability of congressmen to vote themselves raises would go a long way to restoring morality and a sense of public service to public servants.
As you can see, introductions and conclusions are closely linked. Once you decide on a strategy, try simply over-writing the introduction (as one student we know regularly did) and then split off part of it to use as the conclusion. When you begin to think of introductions and conclusions as two pieces of a single puzzle, you will probably find them much easier to write.
Home | Calendars | Library | Bookstore | Directory | Apply Now | Search for Classes | Register | Online Classes | MyBC Portal MyBC -->
Butte College | 3536 Butte Campus Drive, Oroville CA 95965 | General Information (530) 895-2511
The Admissions Strategist
How to use an anecdote to write a powerful college essay (with plenty of examples).
Do you need help finding best-fit colleges or writing essays? You can sign up for a free consult here .
"Tap, tap, tap. My fingers danced across the computer keyboard which, while attempting to distract myself from the task at hand, I pretended was a piano. The made-up tune was rhythmic and catchy, but I made sure never to press hard enough on the keys to actually start typing. I remember glaring at the blank document on the screen which seemed to mock me with an ever-blinking cursor and chanted, "write, write, write." I would eventually write the dreaded essay but not until the clock hands were well past midnight, I had sampled every snack in the pantry, and had typed "akdgja" or some other unintelligible word 37 times in my word processor."
If you have ever stared at a blank document or piece of paper and were unsure of what to write, you might identify with the description above.
I could have simply expressed this idea to you by writing, "I understand what it feels like to be frustrated and not know what to write." Instead, I chose to begin with an anecdote.
An anecdote is a brief and engaging story that is used to illustrate a point. Most importantly, anecdotes are  true  stories about your life.
College admissions committees are interested in your  life experiences , what makes you different from other students, and why you would make a great college student.
By using anecdotes in your college essay writing, you have the ability to create a powerful bond between you and your audience.
These stories help convince readers of your  sincerity and engage them in your life story .
Click above to watch a video on how to use an anecdote in your essay.
Statement or Anecdote: What's the difference?
There is certainly a time and place for using brief, non-descriptive statements in college essay writing .
When describing your family, you might note that you have two younger sisters.
Unless your essay is focused on your sisters, there is no need to launch into a story about the day your sisters were born.
However, if there is an idea or experience that you would like an admissions committee to focus on , then you might be better off using an anecdote.
Let's look at an example:
If using a statement, you might write in your essay that failing a test was a turning point in your educational career, and that it made you a better student.
While that seems like an interesting enough statement, it is not enough to prove that you were transformed.
A powerful and convincing strategy would be to instead tell the story of how after failing your first AP Psychology exam, you started recording class lectures, taking chapter notes, and created a study group.
You might then describe the feeling after taking the next exam and finding out that you and your study group all received significantly higher scores.
This anecdote confirms the idea that you want to get across (you learn from past mistakes) by giving a specific example that your reader can imagine and with which they can identify.
What makes an effective anecdote?
Anecdotes should not be used thoughtlessly to build word count. Rather, be purposeful in the stories that you tell.
Effective anecdotes are:
The anecdotes you choose to share in a college essay should be fairly short in order to avoid losing your reader's attention.
Short stories also ensure that you still have space to thoroughly address a prompt.
To stay brief, remember that it's unnecessary to tell a story from beginning to end.
Instead, focus on the most important event while providing just enough context for it to make sense to someone outside of your circle of friends.
When including anecdotes, also use descriptive writing. You want your reader to be able to use the detail in your college essay to paint an image in their mind.
In the following example, a student was asked to write about their hometown for a college essay.
Rather than describe its geographical location and basic demographics, they use anecdotal and descriptive sensory writing to evoke an emotional response from their readers.
Anyone can look up facts about a city on the Internet or in a guidebook, but only you can tell the story of your life through your own eyes :
"One road runs straight past Mann's Red and White store, past two kids racing on four-wheelers, past a sign supposed to read Pine Acres, but is missing the C, and finally loops around to the Fisherman's Wharf Restaurant and fishing docks. It's evening and large fishing trawlers bring home catches of shrimp. The parking lot across the street is filled with empty eighteen-wheelers. Men in the warehouses wear knee-high white rubber boots, often called 'Wanchese house slippers,' and pack the catch in ice. As the sun sets, the town's children return from their small boats and kayaks to the canals within Wanchese. They run home, covered in mud and dirt and their skin is tanned from endless hours in the sun, but they smile and are ready to do it again tomorrow."
This brief anecdote describes the sights and sounds of the town, while also conveying the freedom neighborhood kids had to run around and play.
Finally, be sure that the anecdote you choose to include in your essay is relevant. While the story you describe might be funny or interesting, if it does not address the prompt or further the point you are making, it will only be considered a distraction.
Get personalized advice!
Where should i include an anecdote.
Structurally, there are two different parts of a college essay where an anecdote is often found.
The first is at the very beginning, and, in this case, your anecdote is used as a "hook" to engage your reader .
One of the best ways to begin a college essay is with a "cold hook." A cold hook is an abrupt anecdote that pulls the reader into your essay right away.
Here are examples of a cold hook anecdote:
I was angry. I was confused. "Okay, almost there! Only a few more strokes." Upon finishing my painting, I reflected on my journey to the final round of the art show. As we took our first couple steps off of the plane, the hot and humid air swarmed around us.
At the beginning of this article, I described the experience of having writer's block and the distracting habits I turn to when I'm feeling stuck.
When using an anecdote as a hook, you want to consider what you can write that will be both relevant to the prompt, and compel your audience to continue reading.
Another way to include an anecdote in your essay is to use a story to illustrate a point.
Let's say that you were given a prompt that asked you to write about a problem you have solved. In your response, you might include an anecdote about the time you wrote a letter to the editor to highlight an ongoing problem in your neighborhood.
You then describe the events that followed which led to a solution.
This response is an example of how you could use an anecdote to prove that you have solved a problem.  
More Examples of College Essay Anecdotes
Of course, you are probably looking for real-life examples of anecdotes in college essays that worked. Below, you'll find a list of both pithy and detailed anecdotes for now-successful graduates. Enjoy!
Here's a student setting the scene before giving a major presentation:
I moved centerstage of the massive arena with my two teammates by my side. Bright lights and thousands of eyes gazed at me. It's showtime.
This is a student discussing the struggles of learning an instrument:
I had to teach myself how to read notes and play the strings. In the end, I spent hundreds of hours and countless nights watching tutorials, trying to translate the foreign language of music.  
This is a student battling anxiety and failure:
Trapped in a hurricane of doubt, I searched for the eye of the storm. I had to calm down and seek a break from the failure.
From a student who loves languages:
As I spoke with numerous professionals at the conference, I felt like French had been a part of my life since the very beginning. 
From another student who did some great charity work:
Altogether, we raised $15,000 for veterans. During the process, not only did we pair veterans with corporate mentors, but our team became more involved with veterans PTSD issues and fundraising. I had found my calling.
From a student who loves working with animals:
Outside of school, I care for two rescue dogs, a showy and energetic American Cocker Spaniel and a shy but regal English Cocker Spaniel. They haven't let their traumtic pasts affect their moods, and neither will I. 
This is a student who writes about his love for politics:
During my first year participating in my Junior Statesmen of America chapter, I never spoke up for my beliefs or views regarding current events. Over the next two years, I changed my mindset and became willing to fail and face disagreemnt over my views. My willingness to discuss issues led me to become president of the chapter, where I involve classmates and speak to the younger students about volunteering for local campaign.
From the desk of a student who fell in love with a school after discovering an alumnus:
After concluding my visit to DC, I listened to a speech from Senator Warner, a voice for reason in a time of great confusion. I curiously Googled his history, learning that he is an alum. Senator Warner, I discovered, demonstrates why GW is the perfect university for me.
From a student who loves UPitt:
From the moment I stepped on PITT's campus, I felt fully immersed in the community.  When I began the tour, a lively environment greeted me with students who were enthusiastically wearing PITT spirit wear and eager to help me find my way around campus.  My student tour guide seemed to know everything about the school. The student pride was inspiring, and she created a family environment I wanted to a part of.
A student and actor who loves  West Side Story :
Playing Chino was the greatest challenge I have ever faced as an actor. Witnessing the pure hatred presented in the musical forced a transformation not only in my character onstage, but also in me. I saw myself and every person in Chino; for, we all work hard to achieve what is best for ourselves and for our compatriots.
From a student and EDM composer:
A pulsing drumbeat flows through my headphones, outlining the foundation for a song.  Moments later, the strong sounds of a driving base line blast through the white noise of the underlying percussion.  The melody pours onto the track making way for a wave of rhythm and flow.  Thus begins a song; my song.  Like a brush upon canvas, music notes fly across my open laptop screen.  I am the artist of this song, this blend of emotion and color, this complexly beautiful composition that is my life.  
A student reflecting on his role in the family:
I recently heard an NPR segment about the effects of the one-child policy in the People's Republic of China.  It described how the country has essentially produced an entire generation of "Little Emperors" that command the sole attention of their doting parents. Being a male only-child in an Asian family, hearing this story prompted immediate introspection.  I began to wonder – if I could build a prototype based on the alleged qualities of a Little Emperor, how would I compare?
From a student remembering his father:
One of my earliest memories of my father's gravy was when I performed in my first piano recital. I remember completing my simple version of Silent Night, and as I hit the last note and prepared to stand up and take my vow, my father's face stuck out in the crowd. I remember seeing my dad laughing and clapping, that unmistakable smile stretching across his face, and his thoughts as clear as his expression: "That's gravy!"
From a gritty student who had to take care of his family from an early age:
I vividly remember hanging onto her legs, horrified, as she hung from a third story window in an attempt to end her life. Her caustic lifestyle made her vicious, manipulative, and vindictive towards everybody in her life, pushing everybody that loved her away. She stole thousands of dollars from my mom via check fraud, which made my mother unable to afford the rent to our house, clothes, or even food. It became my responsibility, seeing as I had a paying job since I was thirteen, to step in and help make ends meet.
A student discussing his love for the beach:
Sitting against the backdrop of stars, I then noticed the boats gently drifting on the ocean, taking me back through the tides of time to my childhood. These boats reminded me of my own boating trips with my grandfather and my next door neighbor. During fishing trips we took every three weeks, my grandfather continually talked about customers and sales from his business, introducing me to the world of economics and finance.
Transitioning from an anecdote
It is important not to "drop" an anecdote into your essay without transitioning back to your main idea.
If you don't use transition statements, your reader might be left confused as to why you used an anecdote and your college essay could seem disjointed.
Consider these sentence starters when transitioning from an anecdote back to the main body of your essay:
This experience led me to understand/realize…
This is just one example of how…
[Summary of anecdote] was significant because…
When writing a college essay, remember that style is often as important as content . Including these transition statements will help you to get your intended message across.
What if I don't have any stories to tell?
Many students struggle with including anecdotes in their writing because they think nothing interesting or tragic has ever happened to them.
While "shocking" anecdotes about life-changing events can be great examples to illustrate struggle, they are not the only effective anecdotes.
Hold a magnifying glass to your life and think about a time where you were challenged and, as a result, learned something.
Your life does not need to have been in danger and no monument needs to have been erected in your honor.
Think: What events in my life (no matter how big or small) have led to me growing as a human being?
These are stories worth telling.
Conclusion: The College Essay Anecdote
Don't be afraid to use an anecdote in your college essay. In fact, we recommend it. Keep it brief and relevant.
College admissions officers want to learn about you and your values. Anecdotes help you extrapolate important or pertinent events from your life.
Best of luck!
Learn how we can help you with college and career guidance! Check out our YouTube channel!
Click Here to Schedule a Free Consult!
Featured Solution
College Application Boot Camp
Stay on track and ease your anxiety with our second-to-none college application assistance.
Quick Links
Ethics & Honesty
Privacy Policy
Join Our Team
(732) 339-3835
How to write an anecdote? A Definitive Guide for Writers
What is an anecdote, understanding the purpose of an anecdote, knowing when to use an anecdote, the different types of anecdotes, examples of anecdotes from famous writers, the do's and don'ts of writing anecdotes.
How to write an effective anecdote
Anecdote writing tips for writers
Anecdote exercises for writers.
The do's
The don'ts, how to write an effective anecdote.
neindiaresearch.org
High school essays, college research papers and graduate projects
Custom application essays
Narrative essays
Elements of a research paper
5 paragraph essay writing
5 tips for research paper prewriting
Essay on osteoporosis
Why students have so much homework
Develop and write a good essay
Creating a paper proposal
Writing a winning paragraph for an article
Article writing tips
Biology homework help
Why research papers are expensive
Who writes essays for free?
Formatting a scientific research paper
Impressing the reader
Creating a good application essay
5 paragraph essay in an hour
Essay proposal in 1 hour
Managerial economics sample essay
Philosophy of education essay sample
Outline of a research paper
Distinguishing the types of research papers
MBA essay editing companies
Essay example on aerospace safety systems
Colonialism in "Things Fall Apart"
Best essay writing service
Essay style and presentation
Writing a strong term paper
Buying a research paper from online agencies
A good service to buy a term paper
Downloading a term paper for free
Finding essay writing assistance
Personal essay writing sites
Defining a case study approach
Comparison essay topics
A persuasive essay from scratch
Mastering sociology writing skills
Character analysis essay
Offline assistance with your critical essay
Personal essay ideas
Sample essay on religious symbolism
Free essay writing help
Topics for an English research paper
Selecting a topic for an essay
Guidelines on school essay
Writing a successful paper
Hints for revising term papers
Planning your academic essays
Steps of thesis writing process
Designs of a survey research paper
Assignment writing services
Buying a plagiarism-free term paper online
Thesis statement for a research paper
Compiling information for your paper
Term paper introduction and body part
Evaluation essay example
Expert paper writing help
Getting help with academic writing
Term paper help is expensive
Research paper samples
6 basic essay prewriting hints
Don't trust term paper editing services
Online services are not trustworthy
Essay Sample: Moral Courage and..
United States' Health Care essay sample
Research paper with no plagiarism
How not to overpay for your research paper
How to complete an essay from scratch
Personal essay writing companies
Budget cuts in education essay sample
Essay example on Robert Edward Lee
Term paper writing process
Writing advice for beginners
Citing in a research paper
Pregnant women using drugs essay example
Term paper conclusion
Using online writing help
Trusting term paper help online
Research paper layout
Rewriting a research paper
Narrative stories
3 Elements You Should Include in the Introduction of a Research Paper
The introduction to a research paper is exactly what it sounds like. It's an introduction to what your audience is about to read about. Every sentence should transition fluidly in succession from the general to the specific, guiding the reader to a specific argument you will be making on a topic.
This being said, it's still one of the most difficult parts of a research paper to write. We've scoured resources and found both great and terrible introductions. And we found that the best research paper introductions each have the following three elements in common:
Contain a general introduction to the topic.
Start your research paper with a few sentences that introduce the topic to your reader. You don't have to get too detailed at this point; you should save details for the body of your paper. You do, however, want to work your way towards a more precise thesis statement as you go.
For instance, let's say your research paper is on passenger airplane safety standards in the 21st century. Your first couple of sentence may talk about introduce the subject with a generalization of airplane safety standards. Your next few sentences could bring up some questions or concerns that are of interest to the public and your audience. Finally, you should take a clear position in your thesis at the end of the paragraph.
Is interesting to read and hooks the reader.
Make the introduction interesting enough to hook the reader and compel him or her to continue. Don't start the paper with the obvious, "In this essay, I will" or "This essay is about" – both are weak introductions that should never lead a research paper. Start strong. If you've come across an interesting quote or a fact about the topic you are introducing, start with that.
Don't underestimate the potential of a great anecdote that can be tied to the topic you will be presenting. If you're going to lead your research paper with an anecdote, you should look for moments in your personal experience that is short and is an example of the larger point of your essay. While anecdotes are effective leads, they can also confuse your audience if the connection isn't clear.
Includes a well-written and clear thesis.
We list this first because a thesis will guide the rest of your research paper and is, therefore, the most important piece. Your thesis statement should be as clear and specific as possible. You should write the thesis so that it guides your arguments through your first draft, but also be open to refine your thesis as your arguments develop more precisely.
Your thesis is no exception to the rest of your writing: it should be as clear as possible. You want to ensure your reader understands exactly what you mean. Your thesis statement should be limited to you can accomplish in the assignment's word limit.
A well-crafted research paper introduction will reflect well-crafted ideas. For the reader, it will signal a writer who has intelligence and commitment to the topic. Keeping these elements in mind as you craft your introduction should help your research paper stay focused and on topic.
Writing tips
10 tips for an original article
Testimonials
We love to communicate with our readers, so if you have a question related to academic writing, want to report a problem or bug or just have a suggestion to our editorial team, do not hesitate to leave an email at [email protected] . If you are students looking for custom writing help visit this academic writing service for top quality essays and research papers.
Essay writing
Used research papers
Guinness products essay sample
Essay example on tourism management
Internet sales tax essay example
Research paper writing
Dissertation topics
Writing a business research paper
Term paper writing
Term paper manual
Writing nursing term papers
Basic term paper format
Buying college term papers
© 2012 - 2023 - NeIndiaResearch | Analytical essays | Analysis paper topics Research paper samples | Article writing help online |
Want to create or adapt books like this? Learn more about how Pressbooks supports open publishing practices.
13 Writing with Anecdotes
The stories that make articles come to life
"Don't tell me the moon is shining; show me the glint of light on broken glass." Anton Chekhov
Anecdotes are by definition short, compelling or entertaining stories about real incidents or real people, that help a subject become more relatable and true to life.
We share stories about our day, illustrate situations in our lives and try to connect with others through moments that can be shared.
Anecdotes are also the stories that make your articles come to life, illustrating your main point so the reader can see what the story will be about.
Consider a story is about the challenges of back-to-school clothes shopping. You could say Jeanette Burns' daughter wanted to go buy new clothes, but economics meant they ended up at the Volunteers of America Thrift Store where their money would go much further.
But I see it better if you show me:
Jeanette Burns pushes the hangers from left to right, her eye scanning first the color and style, then the price and finally the label to confirm the size. The sound of hangers scraping along the metal pole is hypnotic.
Three feet away by the empty cart, 12-year-old Naveah stands with her arms crossed, lips in a tight horizontal line, her eyes narrow. School was five days away, and her four-inch summer growth spurt had cost Neveah her favorite outfits. Now she watched as her mother pawed through other people's hand-me-downs, waiting to see which ones would soon fill her closet.
That, my friends, is an anecdote.
We use them every day to help people see and experience the world as we do.
There are really only two ways to uncover true anecdotes for your articles:
Get someone to describe them.
Experience them yourself.
Much of what we write about has already happened, so we are beholden to those who experienced the situation to describe for us what happened. To do that, though, they need to be asked in ways that will help pull out the story.
"Give me an example of that."
"Describe when that happened."
"Walk me through."
In class, we often use the example of the roommate from hell — which it seems is consistent among college students.
Let's say the nut graph of our story for a feature is how to cope with the college roommate from hell. To fully understand the nut graph, we need to see an example. So we interview students who have had bad roommates and ask them to share what exactly that experience was like.
Let's say a source said of his roommate, "He was dirty."
We could leave it to our imagination what dirty means, or we could ask more questions to get more specifics.
That led one student to relate that his roommate, who he thinks only bathed twice in the entire semester, used to cut his facial hair and fingernails — and leave the clippings in the kitchen sink.
Now I understand dirty.
I once interviewed a mother four years after her son had died. She was the last person to see him alive and found him unresponsive in his hotel bed. Blurting out a question like, "What happened when you found your son's body?" would not get me nearly the information I needed and it would be terribly bad form. We had to work up to that with a variety of probing questions that allowed her to walk me through her night — what did she eat, where did she sit, what did they talk about, where was he standing when he said goodnight. What did she say and do.
In my mind, I basically had a paint-by-numbers outline of the anecdote, but I had to ask her every question I could so she would provide the paint to fill in and fill out the images.
I also hoped she would surprise me, so my picture had even more personality and color, like when she described how she stood next to him (on his right) while he sat at a restaurant table, running her hand up and down his back three times.
She recalled almost as an afterthought: "It was the last time I touched him."
Being a writer means exploring the world around you, and getting first-person anecdotes is an invaluable part of your reporting.
Writing a story on a new hotel project in town? Instead of calling up the neighbor whose house will be dwarfed by a parking garage, go out to his house and see for yourself what is his view now and how will it be affected.
If you are profiling a musician, don't just ask them what their preshow routine is like. Spend the day — or a few days — going to rehearsal, eating lunch, shopping for clothes, doing soundcheck. Get the dialogue that comes when he or she interacts with someone else.
Suppose we were writing a story about the airlines' new push to strictly enforce carry-on bag sizes, and we found ourselves at the airport. Taking notice of the different size bags passengers wheeled around the concourse could help with details, as could what exactly happens when you are in line for the flight.
Take note of the United Airlines representative stopping a female traveler with what appears to be an oversized roller bag and asking her to put it in the measurement box situated near the gate. What happens? Does she get on with it or need to check her bag? How does the passenger behave? How about the airline employee?
Listen to both talking about their experience, and even go into interview mode:
Identify yourself as a writer working on an article on this topic.
Ask the passenger her name and where she is going.
How does she feel about the policy?
What was she feeling when approached about the bag and while measuring?
What were her thoughts when packing the bag (did she realize it would be oversized, etc.)?
How does she feel about the push for pay bags?
Notice all of these are "open-ended" questions, meaning they cannot be answered with a "yes," "no" or single-word answer. We need to get people to describe their feelings, emotions and experiences to bring others into their stories.
Nothing is hypothetical
The one way NOT to get anecdotes is the lazy way: creating your own hypothetical from what you think might happen or from a few stories you may have heard from others.
"Imagine you are walking down the sidewalk and you come across a homeless person seeking change…"
"A  mother and daughter are shopping for a prom dress…"
"Bringing home a new puppy and not sure where it should sleep?"
Imagine how much more effective real people with real names could be sharing their real stories.
'An Incredible Journey' with Aaron Portzline of The Athletic
Aaron Portzline of The Athletic set out to write a profile on NHL forward Artemi Panarin, who had been extraordinary on the ice but elusive to the media. Here is his anecdotal lede:
The 8-year-old boy stood shaking and scared in the middle of a bus station in Chelyabinsk, Russia, tears gathering in his eyes and dripping off his cheeks. His panicked hands rifled through the same pockets over and over for the bus ticket he could not afford to lose.
At the previous stop, he'd reached into a secret pocket on the inside of his pants — to the left of the zipper, just behind the waist — to buy a snack for the 25-mile trip from Korkino to Chelyabinsk. The ticket must have been left at the counter when he reached for his money.
His grandmother didn't just put the rubles in that pocket, she sewed that pocket into his jeans, too, hoping robbers wouldn't find it when they patted him down. This was more than 900 miles east of Moscow and just eight years after the collapse of the Soviet Union. Poverty was a permanent cloud in the Chelyabinsk region, and crime was rampant. Even kids weren't safe.
The boy stood trembling at the world's mercy. Most mistook him for a 5- or 6-year-old, a golden mop of hair on top of a frail 65-pounder, all ribs and elbows and knees.
Two men emerged from the swirl of legs and luggage. "Where are your parents? Why are you crying? Are you lost?"
They looked around the station for an adult accomplice, fearing a ruse. One gave the boy the money in exchange for a promise that he'd spend it on a bus ticket. Even kids couldn't be trusted.
The tears dried. A natural smile returned. Deep breaths.
Artemi Panarin remembers this as one of the scariest days of his young life. He bought a new ticket and boarded a bus back home to Korkino, but his remarkable journey from isolation and poverty to NHL stardom and immense wealth was just getting started.
Blue Jackets fans have been treated to numerous Panarin highlights this season — the puck dangling, the passing, the scoring. But few in North America know what Panarin has survived to make it this far, how he emerged from an almost hopeless part of the world to become one of the best hockey players of his generation.
From: An Incredible Journey: Artemi Panarin's path from poverty to NHL stardom / The Athletic
Writing Fabulous Features Copyright © 2020 by Nicole Kraft is licensed under a Creative Commons Attribution-NonCommercial 4.0 International License , except where otherwise noted.
Share This Book
Find Study Materials for
Business studies, combined science, computer science, english literature, environmental science, human geography, macroeconomics, microeconomics.
Social Studies
Browse all subjects
Exam Revision
Career Advice for Students
Student Life
Study Guide
University Advice
Read our Magazine
Create Study Materials

Select your language

You probably know someone who has told a tale or two. These short personal stories are called anecdotes and can provide a lot of context about a time, place, or group. When writing an essay, you will undoubtedly touch upon a time period, a setting, or a culture for yourself. While an anecdote is one way to explore these topics, it should only be used if it's your best way to get the point across. Anecdotes themselves have a time and place!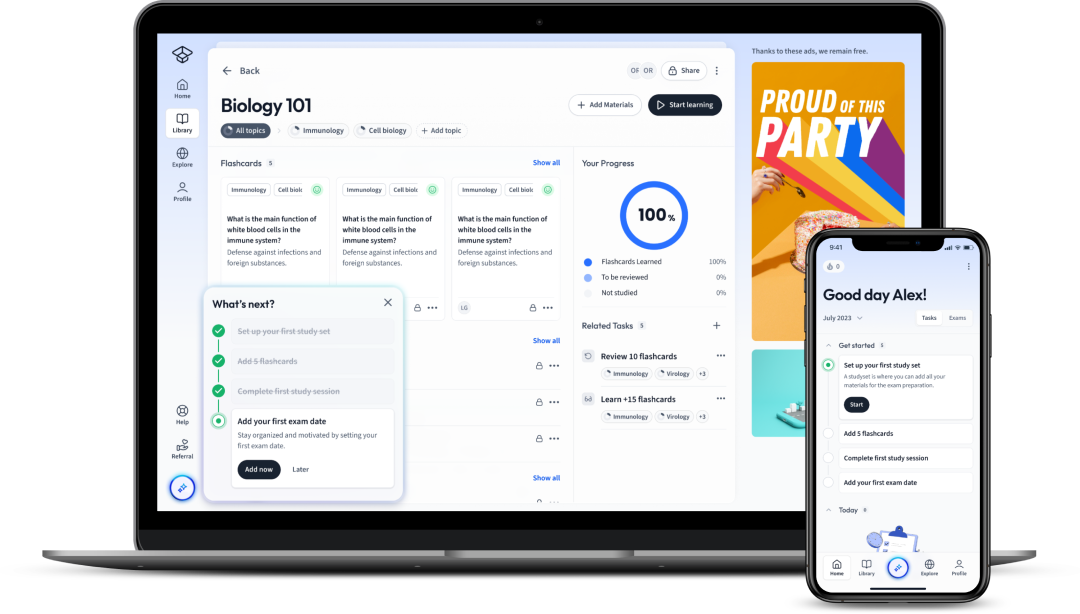 Explore our app and discover over 50 million learning materials for free.
Explanations
StudySmarter AI
Textbook Solutions
A Hook for an Essay
Body Paragraph
Essay Outline
Language Used in Academic Writing
MHRA Referencing
Opinion vs Fact
Works Cited
Emotional Arguments in Essays
Ethical Arguments in Essays
Logical Arguments in Essays
The Argument
Writing an Argumentative Essay
Image Caption
Microblogging
Personal Blog
Professional Blog
Syntactical
Anaphoric Reference
Backchannels
Cataphoric Reference
Conversation Analysis
Discourse Analysis
Discourse Markers
Endophoric Reference
Exophoric Reference
Interruption
John Swales Discourse Communities
Metalinguistics
Paralinguistics
Turn-taking
Email Closings
Email Introduction
Email Salutation
Email Signature
Email Subject Lines
Formal Email
Informal Email
Active Voice
Adjective Phrase
Adverb Phrase
Adverbials For Time
Adverbials of Frequency
Auxilary Verbs
Complex Sentence
Compound Adjectives
Compound Sentence
Conditional Sentences
Conjugation
Conjunction
Coordinating Conjunctions
Copula Verbs
Correlative Conjunctions
Dangling Participle
Declaratives
Demonstrative Pronouns
Dependent Clause
Descriptive Adjectives
Distributives
Exclamatives
Finite Verbs
First Conditional
Functions of Language
Future Progressive Tense
Future Tense
Generative Grammar
Grammatical Mood
Grammatical Voices
Imperative Mood
Imperative Verbs
Imperatives
Indefinite Pronouns
Independent Clause
Indicative Mood
Infinitive Mood
Infinitive Phrases
Interjections
Interrogative Mood
Interrogatives
Irregular Verbs
Linking Verb
Misplaced Modifiers
Modal Verbs
Noun Phrase
Objective Case
Optative Mood
Passive Voice
Past Perfect Tense
Perfect Aspect
Personal Pronouns
Possessive Adjectives
Possessive Pronouns
Potential Mood
Preposition
Prepositional Phrase
Prepositions of Place
Prepositions of Time
Present Participle
Present Perfect Progressive
Present Perfect Tense
Present Tense
Progressive Aspect
Proper Adjectives
Quantifiers
Reflexive Pronouns
Relative Clause
Relative Pronouns
Second Conditional
Sentence Functions
Simple Future Tense
Simple Sentence
Subjunctive Mood
Subordinating Conjunctions
Superlative Adjectives
Third Conditional
Transitive and Intransitive Verbs
Types of Phrases
Types of Sentence
Verb Phrase
Vocative Case
Zero Conditional
Academic English
Anglo Saxon Roots and Prefixes
Bilingual Dictionaries
Contractions
English Dictionaries
English Vocabulary
Greek Roots, Suffixes and Prefixes
Latin Roots, Suffixes and Prefixes
Modern English
Object category
Parentheses
Possessives
Regional Dialects
Rhyming Dictionary
Sentence Fragments
Social Dialects
Subject Predicate Relationship
Subject Verb Agreement
Word Pronunciation
Essay Time Management
How To Take a Position in an Essay
Organize Your Prompt
Proofread Essay
Understanding the Prompt
Analytical Essay
Cause and Effect Essay
Chat GPT Prompts For Literature Essays
Claims and Evidence
Descriptive Essay
Expository Essay
Narrative Essay
Persuasive Essay
The Best Chat GPT Prompts For Essay Writing
Essay Sources and Presenting Research
Essay Structure
Essay Topic
Introduction
Point Evidence Explain
Referencing
Research Question
Sources of Data Collection
Transcribing Spoken Data
African American English
African Countries Speaking English
American English Vs British English
Australian English
British Accents
British Sign Language
Communicative Language Teaching
English in Eu
Guided Discovery
Indian English
Lesson Plan
Received Pronunciation
Total Physical Response
Abbreviations
Advise vs Advice
Affect or Effect
Capitalisation
Inverted commas
Loosing or Losing
Multimodal Texts
Orthographic Features
Practice or Practise
Punctuation
Separate vs Seperate
Typographical Features
Comparative Method
Conventions of Standard English
Early Modern English
Great Vowel Shift
Historical Development
Inflectional Morphemes
Irish English
King James Bible
Language Family
Language Isolate
Middle English
Middle English Examples
Noah Webster Dictionary
Old English Language
Old English Texts
Old English Translation
Piers Plowman
Proto Language
Samuel Johnson Dictionary
Scottish English
Shakespearean English
Welsh English
Accent vs Dialect
Bilingualism
Code Switching
Descriptivism
Descriptivism vs Prescriptivism
Dialect Levelling
English as a lingua franca
Kachru's 3 Concentric Circles
Language Changes
Pidgin and Creole
Prescriptivism
Rhotic Accent
Social Interaction
Standard English
Standardisation of English
Strevens Model of English
Technological Determinism
Vernacular English
World Englishes
Language Stereotypes
Language and Politics
Language and Power
Language and Technology
Media Linguistics
Michel Foucault Discourse Theory
Multimodality
Norman Fairclough
Agrammatism
Behavioral Theory
Cognitive Theory
Constructivism
Critical Period
Developmental Language Disorder
Down Syndrome Language
Functional Basis of Language
Interactionist Theory
Language Acquisition Device (LAD)
Language Acquisition Support System
Language Acquisition in Children
Michael Halliday
Multiword Stage
One-Word stage
Specific Language Impairments
Theories of Language Acquisition
Two-Word Stage
Williams Syndrome
Foregrounding
Grammatical Voice
Literariness
Literary Context
Literary Purpose
Literary Representation
Mode English Language
Narrative Perspective
Poetic Voice
Accommodation Theory
Bernstein Elaborated and Restricted Code
Casual Register
Concept of Face
Consultative Register
Deficit Approach
Difference Approach
Diversity Approach
Dominance Approach
Drew and Heritage Institutional Talk
Eckert Jocks and Burnouts
Formal Register
Frozen Register
Gary Ives Bradford Study
Holmes Code Switching
Intimate Register
Labov- New York Department Store Study
Language and Age
Language and Class
Language and Ethnicity
Language and Gender
Language and Identity
Language and Occupation
Marked and Unmarked Terms
Neutral Register
Peter Trudgill- Norwich Study
Phatic Talk and Banter
Register and Style
Sinclair and Coulthard
Social Network Theory
Sociolect vs Idiolect
Variety vs Standard English
Amelioration
Collocations
Colloquialisms
Compounding
Connotative Meaning
Denotative Meaning
Figurative Language
Fixed Expressions
Formal Language
Informal Language
Initialisms
Irony English Language
Language Structure
Levels of Formality
Lexical Ambiguity
Literary Positioning
Occupational Register
Paradigmatic Relations
Personification
Prototype Theory
Rhetorical Figures
Semantic Analysis
Semantic Change
Semantic Reclamation
Syntagmatic Relations
Text Structure
Zero-Derivation
1984 Newspeak
Analytical Techniques
Applied Linguistics
Computational Linguistics
Corpus Linguistics
Critical Theory
Essentialism
Forensic Linguistics
Language Comprehension
Lexicography
Linguistic Determinism
Logical Positivism
Machine Translation
Natural Language Processing
Neural Networks
Neurolinguistics
Psycholinguistics
Rhetorical Analysis
Sapir Whorf Hypothesis
Speech Recognition
Active Listening Skills
Address Counterclaims
Group Discussion
Presentation Skills
Presentation Technology
Agglutinating Languages
Alternation
Compound Words
Derivational Morphemes
Grammatical Morphemes
Lexical Morphology
Morphosyntax
Polysynthetic Languages
Reduplication
Active Reading
Process of Elimination
Words in Context
Click Consonants
Fundamental Frequency
Interdental
International Phonetic Alphabet
Labiodental
Manner of Articulation
Monophthong
Nasal Sound
Oral Cavity
Phonetic Accommodation
Phonetic Assimilation
Place of Articulation
Sound Spectrum
Source Filter Theory
Spectrogram
Voice Articulation
Vowel Chart
Alliteration
Complementary Distribution
Phonotactics
Sound Symbolisms
Commissives
Communication Accommodation Theory
Conversational Implicature
Cooperative Principle
Declarative
Definiteness
Deictic centre
Deictic expressions
Expressives
Figure of Speech
Grice's Conversational Maxims
Indexicality
Paralanguage
Politeness Theory
Presupposition
Semantics vs. Pragmatics
Speech Acts
Aggressive vs Friendly Tone
Curious vs Encouraging Tone
Dissimilation
Feminine Rhyme
Hypocritical vs Cooperative Tone
Masculine Rhyme
Monosyllabic Rhyme
Multisyllabic
Optimistic vs Worried Tone
Serious vs Humorous Tone
Stress of a Word
Suprasegmental
Surprised Tone
Tone English Langugage
Analyzing Informational Texts
Comparing Texts
Context Cues
Creative Writing
Digital Resources
Ethical Issues In Data Collection
Formulate Questions
Internet Search Engines
Literary Analysis
Personal Writing
Print Resources
Research Process
Research and Analysis
Technical Writing
Action Verbs
Adjectival Clause
Adverbial Clause
Anthropomorphism
Appositive Phrase
Argument from Authority
Argumentation
Auditory Description
Basic Rhetorical Modes
Begging the Question
Building Credibility
Causal Flaw
Causal Relationships
Cause and Effect Rhetorical Mode
Central Idea
Chronological Description
Circular Reasoning
Circumlocution
Classical Appeals
Classification
Close Reading
Coherence Between Sentences
Coherence within Paragraphs
Coherences within Sentences
Complex Rhetorical Modes
Compound Complex Sentences
Concessions
Concrete Adjectives
Concrete Nouns
Consistent Voice
Counter Argument
Definition by Negation
Description
Description Rhetorical mode
Direct Discourse
Equivocation
Extended Metaphor
False Connections
False Dichotomy
False Equivalence
Faulty Analogy
Faulty Causality
Fear Arousing
Gustatory Description
Hasty Generalization
Illustration
Induction Rhetoric
Levels of Coherence
Line of Reasoning
Missing the Point
Modifiers that Qualify
Modifiers that Specify
Narration Rhetorical Mode
Non-Sequitur
Non-Testable Hypothesis
Objective Description
Olfactory Description
Paragraphing
Parenthetical Element
Participial Phrase
Personal Narrative
Placement of Modifiers
Post-Hoc Argument
Process Analysis Rhetorical Mode
Red Herring
Reverse Causation
Rhetorical Fallacy
Rhetorical Modes
Rhetorical Question
Rhetorical Situation
Scare Tactics
Sentimental Appeals
Situational Irony
Slippery Slope
Spatial Description
Straw Man Argument
Subject Consistency
Subjective Description
Tactile Description
Tense Consistency
Tone and Word Choice
Transitions
Twisting the Language Around
Unstated Assumption
Verbal Irony
Visual Description
Authorial Intent
Authors Technique
Language Choice
Prompt Audience
Prompt Purpose
Rhetorical Strategies
Understanding Your Audience
Auditory Imagery
Gustatory Imagery
Olfactory Imagery
Tactile Imagery
Main Idea and Supporting Detail
Statistical Evidence
Communities of Practice
Cultural Competence
Gender Politics
Heteroglossia
Intercultural Communication
Methodology
Research Methodology
Constituent
Object Subject Verb
Subject Verb Object
Syntactic Structures
Universal Grammar
Verb Subject Object
Author Authority
Direct Quote
First Paragraph
Historical Context
Intended Audience
Primary Source
Second Paragraph
Secondary Source
Source Material
Third Paragraph
Character Analysis
Citation Analysis
Text Structure Analysis
Vocabulary Assessment
Lerne mit deinen Freunden und bleibe auf dem richtigen Kurs mit deinen persönlichen Lernstatistiken
Nie wieder prokastinieren mit unseren Lernerinnerungen.
Definition of an Anecdote
Like anecdotes themselves, the definition of an anecdote can be broken down.
An anecdote is a short, informal, and descriptive personal story.
Here's how to understand each part of that definition.
An anecdote is short compared to the text it resides in. For instance, a descriptive essay is not an anecdote because it is the entire essay. In an essay, an anecdote is usually a paragraph or less.
An anecdote is informal. It is not a piece of formal Evidence . It utilizes casual wording to engage the reader at a personal level. It is not a direct appeal to logic.
An anecdote uses descriptive imagery. This imagery often takes the form of rich sensory descriptions: auditory descriptions, gustatory descriptions, olfactory descriptions, tactile descriptions, and visual descriptions.
An anecdote is personal. It is something that happened to you. It is usually about an event you experienced yourself, but it can also be about meeting someone who experienced an event. Either way, an anecdote draws upon something personal.
An anecdote is a story. It has a beginning, middle, and end, and has some kind of purpose. Like any story, an anecdote can be told well or told not-so-well. Writing and telling anecdotes is an art form, like any form of storytelling.
The Uses of Anecdotes
In writing an essay, paper, or article, anecdotes can be used in a number of ways. Here are four ways they are used, and four ways they should not be used.
Four Uses of Anecdotes
Consider if the anecdote you want to use falls under one of the following categories.
Use Anecdotes to Hook Your Reader
Anecdotes can be used right at the beginning of an essay to grab the reader's attention.
These essay hooks should provide more than just an interesting way to begin, however. An anecdote should also give insight into your Thesis before it is ever stated. For example, if your thesis claims that disposable plastic water bottles should be banned in the US, then your anecdote should describe a negative story about disposable plastic water bottles.
An anecdote should lead into the Thesis , not merely describe a facet of the topic.
Use Anecdotes to Capture a Moment
If your essay has a strong historical or social context, you can use an anecdote to capture a moment in time. For example, if your essay is about American jazz music, you could describe a time you or someone you interviewed was at a jazz club. Such a Description might help to invite the audience "into the scene," as it were. An anecdote might help a reader to understand the context of your thesis.
Use Anecdotes to Caution Your Reader
Anecdotes can be used to caution the readers about a way of thinking. For instance, if your essay deals with the dangers of misinformation, you could present a cautionary tale to help explain why this topic needs to be addressed. When using an anecdote to caution, you are trying to put your thesis in perspective. You are trying to establish what is wrong with the status quo, and why it needs to be changed.
Use Anecdotes to Persuade Your Reader
In your body paragraphs, you might use an anecdote to directly persuade your audience. If you or someone you interviewed had a very pertinent firsthand experience, you could use that anecdote as anecdotal Evidence to support your thesis. For example, if you've interviewed a Vietnam War veteran, then their anecdotal testimony might provide a unique insight into your thesis regarding the ground situation in Vietnam.
Be wary. Research is almost always a better form of evidence than an anecdote. Anecdotes need to be very high quality in order to be used as evidence.
Four Ways Not to Use Anecdotes
There are some big ways to avoid using anecdotes. Using anecdotes in these ways will likely downgrade your paper!
Don't Use Anecdotes to fill Space in Your Introduction
If you are writing an essay on deforestation, your essay hook should not be about a time you climbed a tree as a child, for example. It should deal directly with the topic of deforestation. Your anecdote should not be a throwaway item to fill space at the start of your essay. It should very much be a part of it.
Don't use Anecdotes to Provide Critical Evidence
Personal stories are not strong enough pieces of evidence to prove your thesis. They might help support it at points, but they cannot be something you rely on in order to make your point. To help you avoid this, don't pencil in anecdotes as the primary support for any of your topic sentences.
For example, don't use a time that you didn't have enough money to pay for school lunch to support your argument that school lunches should be free. Use research instead.
The real flaw with anecdotes: When it comes right down to it, the real problem with anecdotes as evidence isn't that they never contain valid evidence, because they often do. The problem is that an anecdotal piece of evidence is merely one example of valid evidence. On the other hand, when you cite a study, you are providing a large pool of data. The reason you don't use anecdotes as critical evidence is not because they are invalid; it's because you have better options 99% of the time.
Don't use Anecdotes to Distract Your Reader
If you feel your essay isn't as strong as it could be, don't use a well-told story to distract your reader from your lack of evidence. Graders will not be fooled. Although great and funny stories have a way of distracting casual readers, they are not likely to distract a critical reader, who will mark you down for trying.
For example, don't tell an anecdote about a great firefighter you met when you've run out of ideas to support your thesis involving wildfires.
Don't use Anecdotes to Conclude Your Essay
You should not use a new anecdote to segue between your body paragraphs and your conclusion. When writing your essay, you never want a weak piece of evidence to be at the end, because it might undercut your stronger points. You might reference your introductory anecdote to help add perspective, however.
Your conclusion should contain non-generalized information that helps your reader see how your essay relates to broader topics and future study.
Your conclusion shouldn't fade away with a mediocre story; your conclusion should be important.
How to Write an Anecdote
Telling an anecdote is really an art form. It takes time and effort to craft a great anecdote, no differently than it takes time and effort to write a great story. If you include an anecdote, don't skimp on the writing process. In fact, because anecdotes can be so flawed and distracting, it is all the more important that your anecdote is spot on when you use it.
Here's a checklist for writing an anecdote:
Does my anecdote use informal language? Does it sound natural and not stilted? Does it fit the tone of my essay?
I s my anecdote a good length? It should be a paragraph at the absolute most, and that's only in a longer paper or essay.
Does my anecdote tell a story? Does it begin somewhere and end somewhere different? Does this change illuminate an aspect of my thesis?
Does my anecdote continuously engage the reader? Does it keep the reader guessing what will happen next? If the anecdote isn't surprising or interesting, it will feel like a waste of time to the reader.
Is the purpose of my anecdote crystal clear? Do I know exactly why I included it, and does my audience know exactly why it's important to my claim as well?
If you follow this checklist, you should be able to avoid a weak anecdote in your essay.
Anecdotes: Synonyms and Antonyms
An anecdote is a kind of Description that you might hear in other terms. The terms "personal story" and "reminiscence" are sometimes used instead.
Be aware that an anecdote is not the same thing as a short story. An anecdote is a kind of short story that is personal. A short story can be fictional and is usually longer than an anecdote.
There is no direct antonym for "anecdote." However, anything impersonal such as a set of anonymized data, is very different from an anecdote. An anecdote is a kind of rhetorical art form that is often subjective; it is not a kind of rhetorical science or logic that is always objective.
Anecdotes - Key Takeaways
Anecdotes are short, informal, descriptive, personal stories.
Use anecdotes to hook your reader, capture a moment, caution your reader, and persuade your reader.
Do not use anecdotes to fill space in your introduction, provide critical evidence, distract your reader, or conclude your essay.
Because anecdotes can be so flawed and distracting, it is important that your anecdote is spot on when you use it.
Use a checklist to be sure your anecdote is the best it can be.
Frequently Asked Questions about Anecdotes
--> what is anecdote in writing, --> how do you write an anecdote in an essay.
Telling an anecdote is really an art form. Getting good at telling anecdotes is to get good at telling a kind of story. It takes time and effort to craft a great anecdote, no differently than it takes time and effort to write a great novel. If you include an anecdote, don't skimp on the writing process. In fact, because anecdotes can be so flawed and distracting, it is all the more important that your anecdote is spot on when you use it.
--> What is an example of an anecdote?
If your essay is about American jazz music, you could describe a time you or someone you interviewed was at a jazz club. Such a description might help to invite the audience "into the scene," as it were. An anecdote might help a reader to understand the context of your thesis.
--> What are the four purposes of an anecdote?
Use anecdotes to hook your reader, capture a moment, caution your reader, or persuade your reader.
--> Can an anecdote be used an essay hook?
Yes. Anecdotal essay hooks should provide more than just an interesting way to begin, however. An anecdote should also give insight into your thesis before it is ever stated.
Final Anecdotes Quiz
Anecdotes quiz - teste dein wissen.
An anecdote is _____.
Show answer
Short, informal, descriptive, personal, and a story.
Show question
An anecdote should be short. What does that mean?
An anecdote is short compared to the text it resides in. In an essay, it is usually a paragraph or less.
Is an anecdote a direct appeal to logic?
No, it is informal. 
Should an anecdote use only formal wording?
No, it can and should be more casual. 
What sort of descriptive imagery might an anecdote use?
Sensory descriptions: auditory descriptions, gustatory descriptions, olfactory descriptions, tactile descriptions, and visual descriptions.
Can a personal story be an interview you gave?
Yes. This is still a personal account. This kind of anecdote recollects a time you met someone who did something remarkable. It is almost like anecdote containing an anecdote!
"An anecdote does not require a distinct beginning and end."  True or false?
False. An anecdote is like a story and should contain a beginning, middle, and end.
Can you use an anecdote to hook your reader?
What it does it mean to say that an anecdote "captures a moment"?
If your essay has a strong historical or social context, an anecdote can be used to capture a moment of time. For example, if your essay is about American jazz music, you could describe a time you or someone you interviewed was at a jazz club.
How should a cautionary anecdote relate to your thesis?
When using an anecdote to caution, you are trying to put your thesis in perspective. You are trying to establish what is wrong with the status quo, and why it needs to be changed. 
In your body paragraphs you might use an anecdote to directly _____ your audience.
_____ is almost always a better form of evidence than an anecdote.
Don't use an anecdote to _____ in your introduction.
Should your argument hinge upon an anecdote?
No, personal stories are not strong enough pieces of evidence to prove your thesis. 
If your anecdote has helped guide your reader away from a flaw in your essay, is this good?
No. An anecdote might distract a casual reader, but not a trained reader.
True or false:
An anecdote is not the same as a short story.
True or false: 
Anecdotes are not evidence.
An anecdote is only your own personal experience.
Test your knowledge with multiple choice flashcards
Your score: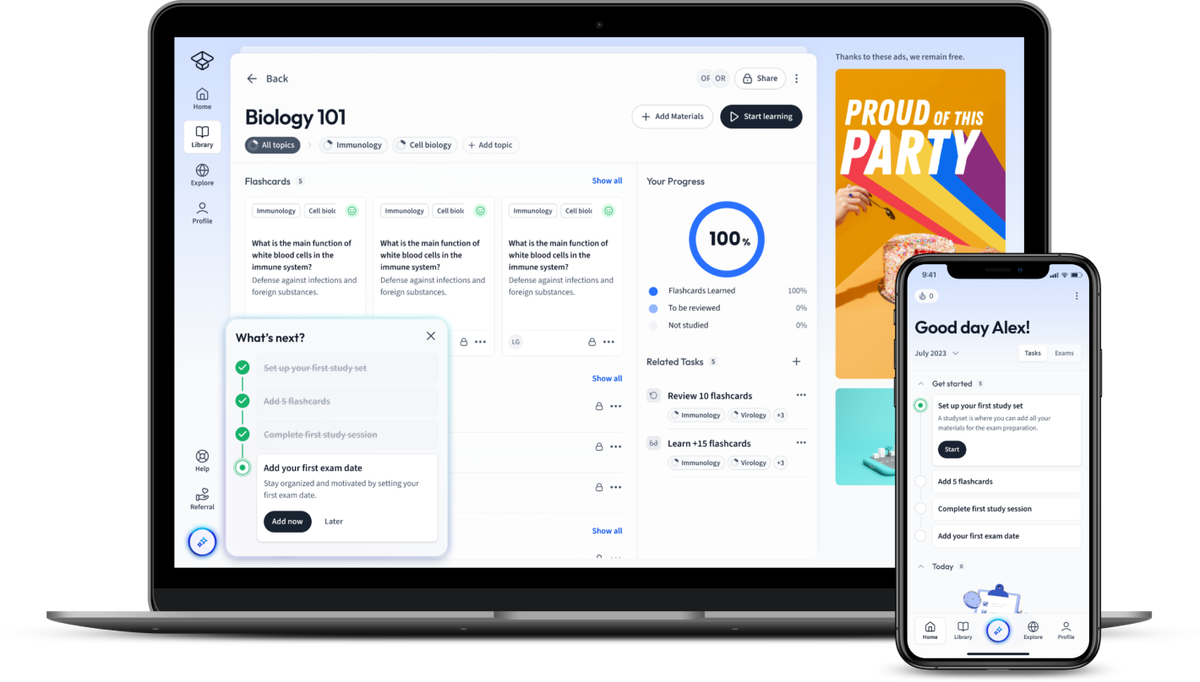 Join the StudySmarter App and learn efficiently with millions of flashcards and more!
Learn with 18 anecdotes flashcards in the free studysmarter app.
Already have an account? Log in
Flashcards in Anecdotes 18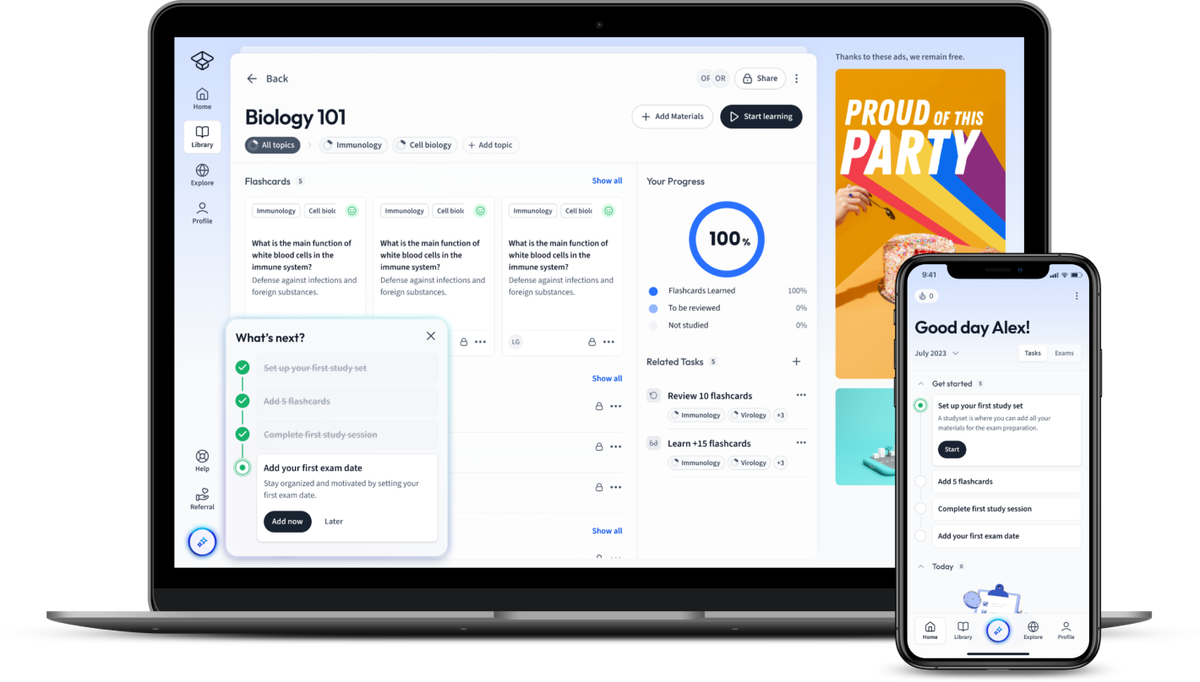 Lexis and Semantics Summary
History of English Language
Sociolinguistics
of the users don't pass the Anecdotes quiz! Will you pass the quiz?
How would you like to learn this content?
Free english cheat sheet!
Everything you need to know on . A perfect summary so you can easily remember everything.
Join over 22 million students in learning with our StudySmarter App
The first learning app that truly has everything you need to ace your exams in one place
Flashcards & Quizzes
AI Study Assistant
Study Planner
Smart Note-Taking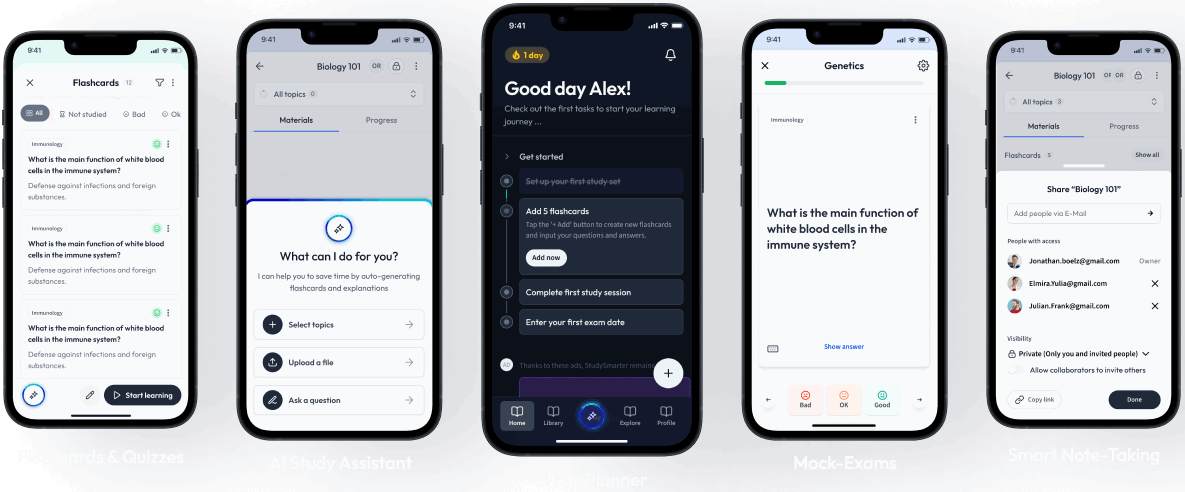 More explanations about Rhetoric
Discover the right content for your subjects, engineering.
Sign up to highlight and take notes. It's 100% free.
This is still free to read, it's not a paywall.
You need to register to keep reading, start learning with studysmarter, the only learning app you need..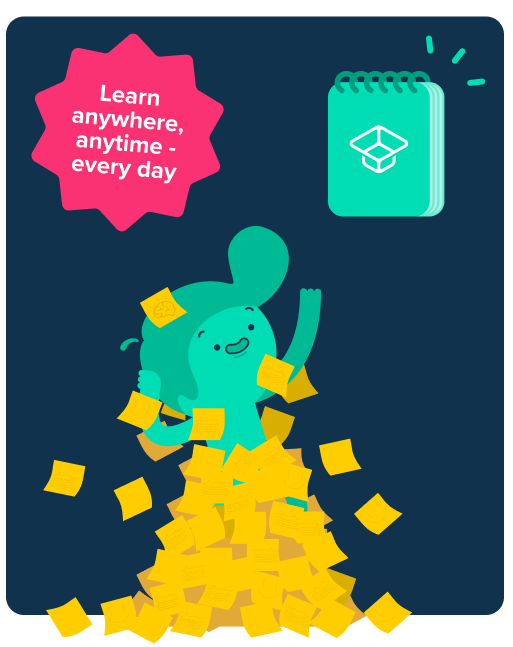 Create a free account to save this explanation.
Save explanations to your personalised space and access them anytime, anywhere!
By signing up, you agree to the Terms and Conditions and the Privacy Policy of StudySmarter.
StudySmarter bietet alles, was du für deinen Lernerfolg brauchst - in einer App!
Privacy overview.