West Point (US Military Academy) Essay Prompts and Tips
May 13, 2022
With an acceptance rate of just 9%, getting into West Point and officially becoming a United States Military Academy cadet is no easy task. After all, how many colleges require a nomination from a member of Congress? Those brave young men and women who aspire to navigate a supremely challenging admissions process do so in order to later dedicate a portion of their adult lives toward serving their country. The intent of this blog is to offer admissions-related advice on how to approach the three West Point essays.
(Want to learn more about How to Get Into the United States Military Academy? Visit our blog entitled: How to Get Into West Point: Admissions Data and Strategies for all of the most recent admissions data as well as tips for gaining acceptance.)
When applying to an institution like West Point that rejects more than 9 of every 10 applicants, you'll need to put maximum effort into every area of the application, including the supplemental essays. Below are the United States Military Academy's required supplemental prompts for the 2021-22 admissions cycle along with our advice for composing winning essays.
Note: each has a limit of 2,500 characters.
West Point Essay Prompt #1
Explain why you want to attend the United States Military Academy and serve on active duty as an Army officer.
It may be helpful to view this prompt as a higher-stakes version of the typical "Why Us?" college essay. In this category of essay, an applicant is tasked with telling their story of how they decided that ______ University was the perfect school for them. Next, they may write about particular academic programs, courses, professors, research opportunities, internships/co-ops, study abroad programs, and student-run organizations that they will take advantage of once on campus.
Similarly, this essay for West Point wants to see that you have done your homework and are 100% committed to life as an Army officer. This should be a highly-personal story that demonstrates your maturity, commitment, and readiness to commit to a life in the Army. This is not a decision that anyone should make lightly and West Point will want to see evidence of specific experiences that led you to this conclusion.
For example, perhaps you have:
Had multiple conversations with a recruiting officer. Share what you learned.
Participated in Junior ROTC as an adolescent/young adult.
Attended the Summer Leadership Experience at West Point.
Had in-depth discussions with family members or non-family family members who served in the Armed Forces.
West Point Essay Prompt #2
What are the most important qualities in becoming a successful USMA cadet and a successful Army officer?
Let's brainstorm some qualities that might be worth mentioning here:
Perspective
Open-mindedness
Self-regulation
Emotional/social intelligence
Persistence
Enthusiasm and vigor
Adaptability
Yet, this is by no means a comprehensive list of admirable qualities that apply to your four years at West Point as well as your later Army career. Ideally those qualities listed may assist in your brainstorming process.
One terrific way to come up with your list of qualities is to directly ask those who have served or who presently serve, what qualities they feel are most important in an Army officer. While there are no right or wrong answers with this one (outside of listing negative qualities), your explanations for precisely why each quality is critical to the success of a cadet/officer is essential.
West Point Essay Prompt #3:
West Point and the Army are committed to the idea that respect for others and an understanding of diversity are important leadership traits. Why will you be successful in working with leaders, peers, and subordinates of a gender, color, ethnicity, and/or religion different from your own?
A highly-diverse population arrives each year at West Point and they want people that are comfortable with people of all ethnic and religious backgrounds. Sharing your views on tolerance and diversity is great, but words are not as impressive as actions. Not surprisingly, the strongest essays chronicle a candidate's actual experiences. Use your life experience to show rather than tell West Point how well you work as part of a diverse team. Examples can come from a job, school projects, athletics, Junior ROTC, or—if applicable—the Summer Leader Experience at West Point.
In short, the thing to keep in mind here is the Latin quote "Facta, non verba" which translates to "Deeds, not words."
How important are the essays at West Point?
The United States Military Academy lists six factors as being "very important" to the admissions committee: GPA, standardized test scores, the interview, extracurricular activities, character/personal qualities, and the rigor of your secondary school record.
West Point classifies the essays as being "important" to their decision-making process, in the same tier as class rank, recommendations, and talent/ability.
Want Personalized Essay Assistance?
If you are interested in working with one of College Transitions' experienced and knowledgeable essay coaches as you craft your West Point essays, we encourage you to get a quote today.
Dave Bergman
Dave has over a decade of professional experience that includes work as a teacher, high school administrator, college professor, and independent educational consultant. He is a co-author of the books The Enlightened College Applicant (Rowman & Littlefield, 2016) and Colleges Worth Your Money (Rowman & Littlefield, 2020).
2-Year Colleges
Application Strategies
Big Picture
Career & Personality Assessment
College Search/Knowledge
College Success
Costs & Financial Aid
Extracurricular Activities
Graduate School Admissions
High School Success
High Schools
Medical School Admissions
Navigating the Admissions Process
Summer Programs
"Innovative and invaluable…use this book as your college lifeline."
— Lynn O'Shaughnessy
Nationally Recognized College Expert

Follow along with the video below to see how to install our site as a web app on your home screen.
Note: This feature currently requires accessing the site using the built-in Safari browser.
Service Academy Discussion
Naval Academy - USNA
Nomination Essays
Thread starter mariop26
Start date Aug 28, 2017
Tags nomination essay usna
Aug 28, 2017
Hello, In the process of applying to the Vice President, Congress, Senator, and etc. for a nomination, I have noticed a reoccurring essay prompt, " Explain your reasons for wanting to attend a military service academy. " Once I have completed and polished this essay, can I copy and paste it and send it to all of the service academies that require this essay? Or do I have to continusoly rewrite the essay. I understand that some representatives require word limits so I would have to tailor the essay to the specific word counts.
Does your rationale for wanting to attend a military service academy change based on the nomination source? If not, you should definitely not write a separate essay for each nomination source. You may tailor it somewhat if one nomination source severely restricts the word count Get your English teacher involved early.

PinWrestling
Make sure you get the nomination applications in on time. I know the deadlines in Florida for the senators is the first or second week of September.
Old Navy BGO
While cut and paste is often good enough, you should consider the audience and try to tailor it to the specific question and to the audience. There are often subtle differences in how a question is worded, and not all nomination source are the same -- For example, a subtle reference to the MOC's own military service (without looking to pandering) might might your application stand out above the rest. Good luck.

Agree with the above. That said, there could be different reasons for different SAs. For example, if you really want to serve on (or below) the water, that would obviously apply to USNA and USMMA (USCGA doesn't require noms). If you want to lead ground troops or be a SEAL or fly drones, that might only apply to certain SAs. So, if the reason is the same for all, the same essay is OK. However, you don't want it to appear as if you were too lazy to write more than one essay (NOT saying you are -- just that you don't want an essay that looks so generic that it appears you are trying to make it fit every question possible). Thus, if there are subtleties that make certain SAs appealing or other reasons that your response might legitimately differ depending on the SA, question asked, nom sources, etc., then start with a basic response and include those additional points as appropriate.
First, nomination essays are different than the academy application essays. So make sure you understand the distinction. The academies usually ask more specific questions, but you are correct in that each seems to at least inquire about your motives. For sure you will be able to do a lot of cutting and pasting, and it wouldn't be held against you should you reuse some of the language you used in another essay. Indeed, I don't think anyone would even know. The problem is that each question has its own twists, and also different rules, like character limits, so you still may need to be creative. But if you have created the perfect paragraph, which would apply uniformally, and you know want to get that little masterpiece for each academy and MOC, no need to reinvent the wheel.

Know your audience. The content can be essentially the same, but write each essay in a voice that addresses the reader . As Judge Brovol said, MOC essays are distinct from an academy admissions essay.
Just one more step to start saving colleges!
Sign up for an account or login to start your college list.
What to Know about Military Academy Admissions
Jeffrey F. Lin/Unsplash
If you're confident that a career in the military is in your future, then applying to one of the five US military academies may be an option to consider. But first, you should get to know the aspects of applying to a military academy that are different from the average college admission process.
In addition to getting good grades, taking standardized tests, getting recommendation letters and writing essays, military academy applicants must also take additional steps.
"First, students are pre-screened with a questionnaire to ensure they meet basic academic, leadership and moral requirements; if a student passes the first stage, they become a candidate (applicant)," explains Lisa Hillhouse, who spent 20 years mentoring and recruiting officer candidates for the United States Air Force Academy and Air Force ROTC before starting Hillhouse College and Career Advising.
Some other important differences include the following:
Each military academy has its own application. You won't be able to apply to a military academy using the Common Application.
Candidates must pass a physical fitness test.
Candidates must pass the DoDMERB (The Department of Defense Medical Examination Review Board) physical examination.
Most military academies require (or strongly recommend) an interview.
Military academies require a Congressional nomination, "with the exception of the Coast Guard Academy," Hillhouse says. She notes that there are other nomination sources in certain cases. For instance, "military ROTC students can get nominations, or military dependents or enlisted members of the military."
These Are the Five Academies
When you start reviewing your options, you'll note that the five military academies in the US are as follows:
The United States Military Academy (USMA)
The United States Naval Academy (USNA)
The United States Air Force Academy (USAFA)
The United States Coast Guard Academy (USCGA)
The United States Merchant Marine Academy (USMMA)
If you're checking these schools out, remember that there's an expectation that you're certain you want a military career.
"The academies really require and expect demonstrated interest on the part of the candidate — they really want to see that you've researched this and you know what a military career is and you know why this is a good fit for you, and you know what you want to do in the military," says Hillhouse. "Because of the academic, mental and physical challenges, students need to want to attend and succeed with their whole heart. Sometimes appointed students think they will 'try it out' over the summer. If you are half in, you won't last."
Also, it's important to remember that being a student at a military academy is a very different experience than that of a typical college student.
"Students give up the typical freedoms college students have," notes Hillhouse. "There are conduct and fitness standards to maintain as well. Cadets/midshipmen begin their training within weeks of high school graduation and train throughout the year including most of the summers."
Avoid This Misconception
One big misconception among students and parents is that attending a military academy is free, as in a "free ride," but Hillhouse explains that in reality, that is not completely accurate.
"While most of your expenses are covered, there are some out-of-pocket costs such as grooming, uniform maintenance and miscellaneous fees such as a computer," Hillhouse says.
Obviously, making the decision to apply to a military academy should not be based exclusively on cost. It is a serious decision, and what life will be like as a student at a military academy -- as well as the future of a military career -- should the guiding force of whether to apply.
A military career isn't for everyone, but if you know that is your path, do your research to find the right fit, and work diligently to meet not just the standard college admission requirements for any higher education institution, but also strive to excel all of the other additional criteria to increase your chance of admission to a military service academy.
Share Your Thoughts
We'd love to hear your thoughts on this topic. Check out our forum to contribute to the conversation!
Elena Loveland
Elena Loveland has been a writer and editor covering higher education and college admissions for 18 years and is the author of Creative Colleges: Finding the Best Programs for Aspiring Artists, Designers, Dancers, Musicians, Writers, and More. Creative Colleges has earned recognition in the College Bound Teen, the Washington Post, the San Francisco Gate and U.S. News and World Report's Annual College Guide. Loveland has spoken at the Independent Educational Consultants Association and the University of the Arts, as well as several high schools about college admission for creative students. She has worked for the National Association for College Admission Counseling as editor of the Journal of College Admission and for NAFSA: Association of International Educators as editor-in-chief of International Educator magazine. As an independent journalist, Loveland.s work has appeared in numerous publications such as American Careers, Dance Teacher, Hispanic Outlook on Higher Education, International Educator, Pointe, Teen Vogue, University Business and the U.S. News & World Report's Annual College Guide, among several others. She has a master's degree in English and has been an adjunct instructor at three higher education institutions. Loveland provides private college admissions consulting to families upon request. She lives in the Washington, D.C., metropolitan area.
More on Applying to College
Academic Index Scores: Why They Matter and How They're Calculated
Note: Click here for 10 Summer Programs You Can Still Apply For or keep reading to learn more about academic index scores.
7 Podcasts for Students Going Through the Admissions Process
Podcasts can offer a wealth of information to busy students, particularly when it comes to the college admissions process. We…
Avoid College Application Regrets: Tips For Getting It Right the First Time
Decision Day occurs each year on May 1st and is the deadline for students to inform the college of their choice of their intent t…
Navigating the College Application Process in 2023-24
For the third year in a row, the number of college applications submitted to top colleges was up, indicating that the application…
College Decision Day: What Is It, When Is It, and How Should You Decide?
College Decision Day marks the end of a long and challenging process for students and families who have spent weeks, months, and …
Get a student loan that goes beyond tuition.
Ascent offers cosigned and non-cosigned student loans with exclusive benefits that set students up for success.
West Point, New York
United states military academy | army.
Cost & scholarships
Admission requirements
Essay prompts
Want to see your chances of admission at United States Military Academy | Army?
We take every aspect of your personal profile into consideration when calculating your admissions chances.
United States Military Academy | Army's 2023-24 Essay Prompts
Common app personal essay.
The essay demonstrates your ability to write clearly and concisely on a selected topic and helps you distinguish yourself in your own voice. What do you want the readers of your application to know about you apart from courses, grades, and test scores? Choose the option that best helps you answer that question and write an essay of no more than 650 words, using the prompt to inspire and structure your response. Remember: 650 words is your limit, not your goal. Use the full range if you need it, but don't feel obligated to do so.
Some students have a background, identity, interest, or talent that is so meaningful they believe their application would be incomplete without it. If this sounds like you, then please share your story.
The lessons we take from obstacles we encounter can be fundamental to later success. Recount a time when you faced a challenge, setback, or failure. How did it affect you, and what did you learn from the experience?
Reflect on a time when you questioned or challenged a belief or idea. What prompted your thinking? What was the outcome?
Reflect on something that someone has done for you that has made you happy or thankful in a surprising way. How has this gratitude affected or motivated you?
Discuss an accomplishment, event, or realization that sparked a period of personal growth and a new understanding of yourself or others.
Describe a topic, idea, or concept you find so engaging that it makes you lose all track of time. Why does it captivate you? What or who do you turn to when you want to learn more?
Share an essay on any topic of your choice. It can be one you've already written, one that responds to a different prompt, or one of your own design.
What will first-time readers think of your college essay?
Home — Application Essay — University — United States Military Academy

United States Military Academy
What makes an officer: college admission essay sample.
The path to becoming a successful USMA cadet and Army officer must start before being admitted to the Academy. A potential cadet has to prepare by taking rigorous courses in high school and being successful in them. My class load, which includes many AP and…
Feeling stressed about your essay?
Get professional help in 5 minutes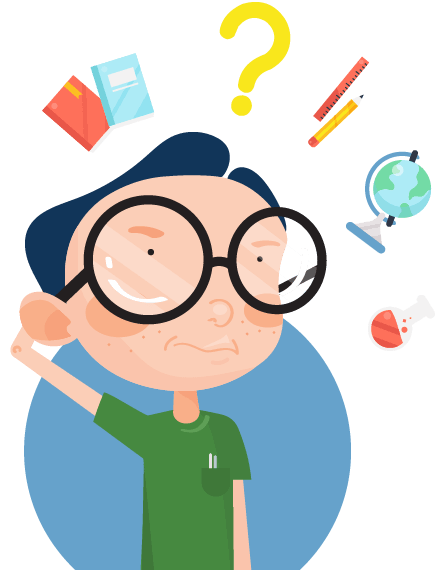 — EST. 1802 —
4,491 Students
646 Swift Rd (ATTN: MASG), West Point, NY 10996-1905
Selected filters
Universities
We use cookies to personalyze your web-site experience. By continuing we'll assume you board with our cookie policy .
We can help you get a better grade and deliver your task on time!
Instructions Followed To The Letter
Deadlines Met At Every Stage
Unique And Plagiarism Free
Top cadets receive medals for their reflective essays during Pershing Writing Award Ceremony
To reflect on something is to give deep thought to experiences that may have left a profound effect on you. For the cadets of the U.S. Military Academy Class of 2023, they faced numerous obstacles during their tenure at West Point and before their arrivals to USMA, which they were forced to overcome – whether it was personal, academic or physical – while building a character base as future military leaders....
Firstie cadets earn awards for reflective essays on their officer readiness
Cadets face numerous obstacles during their tenure at the U.S. Military Academy, which forces them to overcome those plights — whether personal, academic or physical — while building a character base as future military leaders. As the USMA Class of 2021 cadets inch closer to their final objective at West Point by graduating at Michie Stadium Saturday, all the firsties were required to write a reflective essay on their readiness for officership as part of the MX400 (Officership) curriculum.  ...
FOLLOW US ON SOCIAL MEDIA
20 Things You Need to Know About Getting Into a Military Service Academy
The U.S. Military Academy at West Point, Naval Academy, Air Force Academy, Coast Guard Academy and Merchant Marine Academy offer a tuition-free education—but getting in takes hard work and patience.
Newsletter sign up Newsletter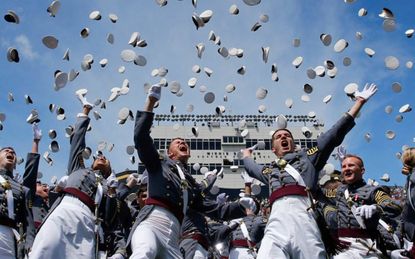 There are thousands of high school students out there dreaming about the day they'll toss their hat in the air and graduate from one of the nation's military service academies. If you're one of them, I hope your dream comes true and you're able to attend West Point, the Naval Academy, the Air Force Academy, the Coast Guard Academy or the Merchant Marine Academy. But you need to understand that it takes a lot of hard work and patience just to get through the application. My own son is a service academy grad, so I've seen for myself how difficult it is to get an appointment. But you can do it if you have the right stuff and know how the admissions process works.
To that end, we've pulled together a list of the most important considerations for students hoping to receive a service academy appointment someday. To bring our list to life, we interviewed 19 young men and women who recently went through the service-academy application process and earned an appointment to one (or more) of the five military academies. When it comes to the academy admissions process, they've been there, done that, and were eager to share their experiences, tips and advice with the next batch of service academy dreamers. With their guidance, here are 20 things you need to know about getting into a military service academy . If you're lucky enough to receive an appointment, you'll be rewarded with a tuition-free education at a first-rate school and an experience you'll never forget.
10 Best Financial Benefits for Military Families
The Odds Are Against You
It's really hard to get into a military service academy. According to the National Center for Education Statistics, 41,989 people applied to the five military academies for the Class of 2023. However, there are only about 4,100 slots available each year. That puts the overall service academy acceptance rate at around 9.8%. (That's an average—it varies by academy.)
A 9.8% acceptance rate is higher than what you'll see at most Ivy League schools—where acceptance rates range from 5% (Harvard and Columbia) to 11% (Cornell)—and places such as Stanford (4%) and M.I.T. (7%). However, it's lower than the acceptance rate at many other very competitive schools, such as Johns Hopkins (11%), UCLA (12%), Georgetown (14%), Berkeley (16%) and Notre Dame (16%). (Rates are for Fall 2019 undergraduate admissions.)
_________________________
MARCHING ORDERS: Start Prepping Years in Advance
"Personally, it was very challenging" getting into a service academy, says Skye Williams, who is at West Point. "There are a lot of hurdles…you have to overcome." That's why many successful applicants started preparing themselves for a service academy early on in high school, or even sooner. Plan your high school course load, extracurricular activities, community involvement and athletic pursuits with the service academies' demands in mind.
4 Money Benefits All Military Personnel Should Know
Sponsored Content
There's a service commitment after graduation.
If you attend a military service academy, the federal government will pay your tuition and room and board for four years, but Uncle Sam wants something in return . In most cases, you'll be required to serve on active duty in the U.S. military for at least five years after graduation. Longer service commitments are required for those who end up in certain jobs, such as pilots. West Point and Air Force Academy grads must also serve an additional three years in the reserves. Merchant Marine Academy grads are committed to either five years of active-duty military service, or five years in the maritime industry and eight years in the reserves. So, before even starting the service academy application process, make sure you understand and are comfortable with the post-graduation military service requirements.
While some graduates coming out of traditional colleges struggle to find work, that's not the case with service academy grads. Thanks to the service commitment, there's a 100% job placement rate for the young men and women coming out of the service academies. As the Coast Guard Academy's Natalie Wong noted, "It's definitely reassuring for a lot of people who are coming straight out of college to be guaranteed a job."
MARCHING ORDERS: First Pick the Military Branch That Fits You Best
Because you'll spend more time serving in the military after graduation than you'll spend at a service academy, it's best to first pick the military branch that aligns best with your own goals and interests—Army, Navy, Air Force, Marines or Coast Guard—and then seek an appointment to the school that feeds officers into that branch. "It's four years of school, but then it's potentially a whole life as an officer in that branch," says Alexander Kleitz, who is attending the Air Force Academy. "It's the branch that you should focus on, and the school is a way to get there." The Naval Academy's Sawyer Neal agrees and urges high-school students who are interested in military academies to first find out "what you're actually going to be doing as an officer in those different branches and how different your life would be in each one." For example, Evan Sievers wants to be involved with military space operations, so he chose the Air Force Academy. The Coast Guard's humanitarian missions caught Lea Walker's eye, so she decided to attend their service academy. Renee Nosko, who isn't sure yet what she wants to do in the military, is headed to the Naval Academy "because of the Navy having…land, air and sea" opportunities. And then there's Connor McGurk, who is going to West Point to become an Army officer because he would "rather roll around in the mud than be stuck on some ship in the Pacific." Hooah!
They're Looking for a Certain Type of Person
The military service academies aren't for everyone. But that's okay, because the service academies won't take just anybody, anyway. There are some basic qualifications for every incoming cadet or midshipman . They vary from one academy to another, but generally you:
Must be between 17 and 22 to 25 years old (depending on the academy) on July 1 of the year you enter the academy;
Must be a U.S. citizen (unless you're a selected international cadet/midshipman);
Can't be married;
Can't be pregnant;
Can't have any dependents; and
Must be of good moral character.
MARCHING ORDERS: Don't Be Stupid—Stay Out of Trouble
That seems like a no-brainer, but you'd be surprised at how many service academy hopefuls lose out on their dream because they do something illegal, such as underage drinking or using drugs. The academies don't tolerate unlawful behavior when you're there (they'll kick you out), so what makes you think they're going to admit someone who has a troubled past? "If you think fun involves doing things that are illegal, and you either are applying to [a service academy] or have already been admitted to [one], it's a bad idea," warns West Pointer Andres Santiago. "It takes just one mistake…and all of a sudden you lose what you wanted the most." Oh, by the way, you'll have to submit a police records report and apply for a government security clearance if you're appointed, so don't lie about any past criminal history. Tell the truth, the whole truth and nothing but the truth.
On top of the basic qualifications, you must also be a well-rounded individual— you need to be a scholar, a leader and an athlete . (We'll discuss these three requirements later.) As Naval Academy plebe Nathaniel Erickson notes, the academy admissions officers "don't want to see people who are just studs. They don't want to see people who are just book nerds. They want to see people who can succeed in all aspects of their life." If you're weak in one area, you can still get an appointment if you're strong elsewhere. So, for example, "if your test scores aren't as high as they could be, I wouldn't be too stressed about it," says Natalie Wong. "There are definitely other areas that you can really thrive in, and the admissions officers will see that on your application as well."
Is College Still a Good Investment?
In addition, while it's great to do well in school and participate in school-based sports and extracurricular activities, a truly well-rounded student is involved off campus as well. "Volunteer. Get internships. Get jobs. Help your community out," says Louis Burts, who is at West Point. Those types of activities will get a service academy's attention just as much as playing sports or joining a club at school.
You Can Take a Test Drive
Not sure if a service academy is for you? Don't worry, because the academies have programs that let you get a taste of life as a cadet or midshipman . These programs come highly recommended from the group of cadets and midshipmen we spoke with, so make sure you check them out if you think you might want to attend a service academy. They'll help you decide if you're on the right path or need to head in another direction.
There are weeklong summer programs for rising high-school seniors. Four of the five service academies run these programs, which generally try to replicate the service-academy version of basic training. (The Merchant Marine Academy does not have a summer program, but you can attend another academy's program to get the general feel.) "It was a great experience," says Louis Burts. "I got a feel for what it's going to be like waking up early every day, doing PT every day, eating breakfast with everybody, going to class." For many students attending a summer program, they know right away if a service academy is right for them. The Air Force Academy's Seth Swain, for example, reveals that "after day two at the academy, I told my parents over the phone, 'Mom and Dad, this is what I want to do with my life, and I want to go to one of these academies.'"
The summer programs can also help you decide which service academy is right for you. "In terms of whether or not I wanted to go to a service academy," Alexander Kleitz says, "I don't think [attending a summer program] was that important. In terms of distinguishing between Air Force or Navy, which were the two on my list that I was debating about, it was absolutely critical. I could not have made that distinction if I had not visited both of them for a week."
Unfortunately, because space is limited at the service academy summer programs, you must go through a fairly competitive application process to be accepted into a summer program.
Whether or not you attend a weeklong summer program, you should look into the academies' day, overnight or weekend visitation programs, too. You'll get to shadow a cadet or midshipman during your visit and really see what life is like for them during the school year. "I was paired with a [Naval Academy] mid," Renee Nosko tells us. "I absolutely loved it because I got to go to class with her, I got to eat in the dining hall with her and really live out the full mid experience."
Financial Benefits for Military Families
There are also advantages to being among the cadets and midshipmen in the barracks, because they'll tell you things you won't hear elsewhere. "I got a more unfiltered version of the school than you get from an admissions counselor," Burts notes.
There's a Lot More to the Application Process Than Just the Application
When compared to traditional colleges, the service academy application process is "just a different animal" and "on a different level," according to Seth Swain. Both civilian schools and the academies require you to submit SAT/ACT scores, high school transcripts, letters of recommendation, writing samples and the like. However, the service academies also make you get a nomination, take a physical fitness test, pass a medical exam and go on interviews . (We'll cover all these additional requirements in more detail later.) "The service academy application process is definitely a lot more stressful, a lot more time-consuming and a little more grueling" because of these extra steps, said Dominique Basso, who is attending the Merchant Marine Academy. Plus, there are no "common applications" for the service academies. If you're applying to more than one academy, you must submit a separate application for each one.
Don't get discouraged by the application process, though. "There were so many times that I was on the verge of quitting," the Air Force Academy's Kayla Phillips confesses. She believes the academies make the process "long and annoying to weed out the kids who don't want to be there or don't have the determination or perseverance to be there."
The application timeline for service academies is typically longer than for traditional colleges, too. High-school students usually begin working on their applications to traditional colleges during the summer between their junior and senior years or during the first semester of their senior year. However, depending on the academy, the service academy application process usually gets under way in the second semester of your junior year of high school —as early as January in some cases. You might also have to submit a preliminary application or questionnaire to show that you satisfy the basic qualifications before you're even allowed to open a full application. In addition, while most service academy applicants learn their fate around the same time that civilian schools are sending out their acceptance letters, the academies may fill some slots as late as the day new cadets or midshipmen report for summer training.
In between the time you start your application and the time you receive an appointment, there are multiple deadlines that you better not miss. "Stay on top of all the deadlines," Rhett Perry, who is attending West Point, advises. If you make it into a service academy, you'll have to manage your time wisely. If you can't submit the necessary documents and complete the required tasks for your application before the designated cutoff dates, the academy is going to assume you won't be able to handle the packed schedule that cadets and midshipmen face every day. That's why West Pointer Jack Felgar warns prospective service academy applicants that "time management and just being persistent and getting everything done as quickly and accurately as possible is super-important."
MARCHING ORDERS: Start the Application Process as Early as Possible, and Stay Focused
Because the service academy application process is so long and cumbersome, Lea Walker urges high schoolers to "start working on it early and try not to procrastinate, because deadlines can creep up" on you. Evan Sievers recommends completing as much of the paperwork as you can during the summer before your senior year, so you can focus on medical exams, nominations and the like during the fall.
You Have to Be a Scholar
Academics at the service academies are extremely challenging. So it's no wonder they have high academic standards for incoming cadets and midshipmen. As with most traditional colleges, the military service academies rely heavily on SAT and ACT scores. Although you can get an appointment with lower scores if you're strong in other areas, shoot for a combined SAT score (math and reading) of at least 1,260 to 1,300 or an ACT score of at least 29 to 31. Those are considered "average" marks for most years, so higher scores are even better. (Check to see if the academy you're applying to requires the SAT writing component as well.)
MARCHING ORDERS: Take the Tests More Than Once
The academies super-score SAT and ACT results—for example, combining your highest SAT reading score and highest SAT math score, even if they're from different test days—and that can make a big difference. Nathaniel Erickson urges high-school students who want to attend a service academy to "take [the tests] as many times as you can, and take as many practice tests as you can." If you're really struggling with the SAT or ACT, Erickson suggests "focusing on one section at a time." For example, concentrate on the SAT's reading portion for one test, then pivot to math and take the SAT again.
While your high school grade point average and class ranking are also important (shoot for a top 10% ranking), don't load up on "easy" classes to try to get straight A's. To be a competitive service-academy candidate, you need to challenge yourself with advanced placement (AP) classes, international baccalaureate programs, honors courses and the like. Yet, Alexander Kleitz notes that academy admissions officers told him that "it's better to have an A in a regular course than it is to have a poor grade in an honors course. So don't put yourself into honors courses that you can't pass. But if you can pass the honors course, that's definitely where you want to be." Louis Burts agrees: "If you take an AP class just to say you took it, and it's not a subject you're really good in,…it's going to end up hurting you in the long run."
MARCHING ORDERS: Take College Courses if Your High School Offers a Dual-Enrollment Program
Dual-enrollment programs offer high-school students the opportunity to take college courses for credit. Skye Williams took dual-enrollment courses in high school, and she believes "challenging myself by taking college courses and, at the same time, taking high-school courses" helped her application stand out. You won't receive credit for the dual-enrollment college course at a service academy, but you might not have to repeat the class if it's a required course at the academy.
It's also important to take (and do well in) math and science classes in high school, because the academy curriculums are S.T.E.M.-heavy. You definitely want to take calculus, physics and chemistry, says Alex Hooker, who is at the Naval Academy. Rhett Perry also recommends signing up for high school computer science classes. However, because the academies are looking for "well-rounded" individuals, you can't ignore non-S.T.E.M. courses. English, history and foreign languages are important as well. Dominique Basso also believes the college writing course she took "was definitely very helpful" for her academy applications because she picked up several tips for writing better essays.
You Have to Be a Leader
The service academies' primary mission is to develop leaders. So, if you want to get an appointment to an academy, show them you're already a leader . There's an endless list of ways that high schoolers can gain leadership experience. A few common examples from the incoming cadets and midshipmen we talked to include:
Sports team captain;
Club founder or officer;
Eagle Scout or Gold Award recipient;
Student body or class officer;
Boys State or Girls State delegate; and
Editor of the school newspaper or yearbook.
MARCHING ORDERS: Think "Quality Over Quantity" When Choosing Your Activities
"When it comes to clubs, you have to be in leadership positions," says Seth Swain. "They're looking for quality, not quantity. You don't need to be in 20 different clubs and just be a member.… If you are in three or four and are in leadership positions, that really helps." Ultimately, it's better to be a leader in one activity than to be a follower in 10.
While often overlooked, the high school Junior Reserve Officers' Training Corps (JROTC) programs sponsored by the Army , Navy , Air Force and Marines also provide leadership experiences that the service academies like to see. Skye Williams participated in her local JROTC program, and she believes it was an important factor in getting her appointment to West Point. The admissions officers could "see that I have military bearing and leadership skills on that level," she says, "so I feel like that was a big plus for me." If there isn't a JROTC program at your school, consider the Civil Air Patrol Cadet Program , Naval Sea Cadet Corps or the Young Marines , which offer similar military-based leadership opportunities.
Does President Biden Want to Raise YOUR Taxes?
You Have to Be an Athlete
If you're going to survive the physical demands of service-academy life, you better be in shape! Not only will you be required to keep up during physically demanding military training exercises—such as marching 10 miles with a 40-pound pack on your back—but all cadets and midshipmen are expected to participate in some sort of athletic activity either at the NCAA, club or intramural level. Depending on the academy, 85% or more of all appointees earn a varsity letter in high school, which should tell you something about the type of young men and women the service academies want. Couch potatoes need not apply!
To make sure you can handle the physical challenges cadets and midshipmen face every day, you must take and pass a physical fitness test to receive an appointment . All service academies, except the Coast Guard Academy, use the Candidate Fitness Assessment (CFA) to test your athletic ability. The CFA is made up of the following six events:
Basketball throw (while on your knees);
Pull-ups or flexed-arm hang (women's option);
40-yard shuttle run;
Push-ups; and
One-mile run.
The Coast Guard Academy uses its own Physical Fitness Exam (PFE), which consists of sit-ups, planking and a 1.5-mile run.
With the CFA and PFE, practice makes perfect. Figure out which events are the most difficult for you, and start doing them over and over to improve your results. "It's really just about repetition and doing it as much as you can," according to Nathaniel Erickson. "If you struggle running, go run." Start practicing well in advance, too. Renee Nosko, a high-school runner who had trouble with some of the strength-based events, started lifting more weights "all throughout the summer and into the school year" before taking, and passing, the CFA in the fall.
MARCHING ORDERS: Practice Throwing a Basketball
Pull-ups—check. Push-ups—no problem. Mile run—OK. Basketball throw—what?! How the heck did throwing a basketball as far as you can while on your knees get on the CFA? Rhett Perry has an idea. "My theory," he says, "is that the basketball throw is just there to make sure that you're going to learn how to do something. You can't just go out there and throw a basketball and actually throw it really far on your first try. It takes a lot of practice to get the technique down, because it's not all about strength. It's just technique. When you throw the basketball, it's only going to go far if you've thrown it a hundred times before. So, when you do the CFA, they make sure you really are committed to doing this and you practice and train for it."
The CFA and PFE are pass/fail tests. Yes, you need to pass the test to get an appointment, but don't get too upset if you don't get the best score possible ("max out") on each event. The academies would "love to see on your application that you maxed your CFA," says Seth Swain, "but at the end of the day, it's not about maxing totals." Instead, you want admissions to say, "This kid has physical aptitude and he can run, and he can do push-ups and sit-ups…we're going to take him, because we know he can make it here."
FAQs on CARES Act Relief for Student Loan Borrowers
You Need a Nomination
The nomination requirement is perhaps the most unique part of the service-academy admissions process. To be considered for an appointment to a service academy ( other than the Coast Guard Academy ), you must have a nomination from an authorized nominating source . There are several nominating sources, and "you should apply to all sources for which you qualify," according to Alex Hooker. That will increase your chances of getting at least one nomination for the academy you want to attend, which is all you need. Getting an additional nomination, Andres Santiago says, "increases your chances [of getting in] dramatically" because "it puts your name in a different pool" from which you can be chosen for an appointment.
Members of Congress—U.S. senators and representatives—are the most common sources of service-academy nominations. They account for about 75% of all appointments. Each U.S. senator and representative can have as many as five cadets or midshipmen nominated by them at each service academy at any one time. If they have fewer than five at an academy, they can nominate up to 10 applicants to that academy for every open slot. For example, if the Naval Academy currently has three midshipmen who were nominated by a particular U.S. senator, that senator can nominate up to 20 Naval Academy applicants for the incoming class (10 for each open slot).
MARCHING ORDERS: Look for Informational Sessions Hosted by Members of Congress
Many U.S. senators and representatives hold informational meetings for young men and women interested in applying for a service-academy nomination. They'll run through the nomination process and answer any questions you have. You can also meet the congressional staffers who will be handling your application. You might be able to get a head start, too. "I think it was pretty valuable," says the Air Force Academy's Courtney Swift. "I'm happy I went because I got some paperwork done…so they had me in the system right away." Rhett Perry also appreciated the opportunity to meet with admissions representatives and current cadets and midshipmen at one of his senator's events. "That played a big role in my application process," he says, "because I was able to talk to these people."
There are three methods members of Congress can use to submit their lists of nominees. The most common method is to submit what is called a "competitive" list, where the nominees for each open slot are unranked. In this case, the academy ranks the nominees based on merit and offers an appointment to the most highly qualified person. If a member of Congress submits a "principal with competing alternates" list, the nominee designated as the principal nominee will receive an appointment if he or she is otherwise fully qualified. (Obviously, you want a principal nomination if you can get it!) However, if the principal nominee is not qualified, the most qualified unranked alternate gets the nod. Finally, a member of Congress can submit a "principal with numbered alternates" list, which means that a principal nominee is designated and the alternates are ranked in order of preference. Once again, the principal nominee gets an appointment to fill the slot if he or she is fully qualified. If that person is not qualified, the highest designated nominee who is qualified gets the appointment for that slot.
11 Education Tax Credits and Deductions
Every service academy applicant should apply for at least three nominations—one from each U.S. senator from his or her state and one from the U.S. representative from his or her congressional district. (If you're applying to the Merchant Marine Academy, you can also get a nomination from a representative from another district within your home state.) However, this adds a significant amount of additional time and effort. "Each nomination application is like a whole other normal college application," says Evan Sievers. While each congressional nomination application will be different, you typically have to write essays, submit transcripts and standardized test scores, complete a questionnaire and the like. Each member of Congress will most likely have you interview with a review board, too.
Applicants often get butterflies in their stomachs when facing a nomination review board. The boards typically include current or former military officers—many of them service academy graduates—who can be a bit intimidating. To get on their good side quickly, Kayla Phillips reminds applicants to "use ma'am and sir in the room because that's what you use at the academies." They might even try to fluster you by throwing an odd question at you that you totally weren't expecting, but Phillips advises candidates to simply "think about it before you answer the question." It's also important to be relaxed. "If they ask you 'what are your favorite hobbies,' sometimes you might just freeze or be so struck by such a simple conversational question," says Jack Felgar. However, he found that "just kind of having fun with it and being relaxed helped me a lot." While the interviews can be a tough, Kayla Malone, who is attending the Naval Academy, insists that they get easier if you "just learn from every interview" and apply it to the next one. For her, "the interviews just kept getting better and better."
The U.S. Vice President is another nomination source. Like members of Congress, he or she can have a maximum of five cadets or midshipmen at each academy at any one time. For each available slot, the Vice President may nominate up to 10 candidates. Every applicant is eligible for a vice presidential nomination and should apply.
Presidential nominations are available for children of career military officers and enlisted personnel. While an unlimited number of presidential nominations can be given, only 100 candidates per year can be appointed to an academy with these nominations.
Other nominations are available for:
Enlisted military personnel;
ROTC and JROTC students;
Children of military personnel who were killed in action, died while on active duty, or were disabled while on active duty;
Children of military personnel who are currently prisoners of war or missing in action; and
Children of Medal of Honor recipients.
There may be limits on the number of these nominations allowed or on the number of appointees with these types of nominations.
The Merchant Marine Academy only accepts congressional nominations.
How One Couple Is Funding College for Their Four Kids
A Medical Condition Can Keep You Out
There's an unfortunate scenario that plays out all too frequently: A young man or woman works hard for years to become a scholar, leader and athlete worthy of a service-academy appointment, but is denied admission because of a disqualifying medical condition. There's a pages-long list of disqualifying conditions that can trip up a service-academy candidate. They include dental problems, poor vision, teenage asthma, broken bones that didn't heal properly, joint issues, skin disorders, hearing problems, food allergies and more. You can even be disqualified for failing to meet military height and weight requirements. The medical standards are in place to ensure that each person entering military service is physically able to handle the "rigors and stressors of military training and missions."
MARCHING ORDERS: Check Your Prescriptions
You can also be disqualified for taking certain prescribed medications. We talked with one cadet candidate who was denied an appointment the first time he applied because of medicine he was taking. Connor McGurk received an appointment to the West Point Class of 2022 in January of his senior year of high school, but he was medically disqualified in late April because he had taken prescribed medicine that he "had to be off of for a certain period of time" before reporting for summer training. By the time he found out, it was too late to stop taking the medicine and still hold on to his appointment. (Fortunately, he was given a slot in the Class of 2023.) As a result, McGurk warns applicants who are taking prescription medications to "make sure you won't be disqualified based on what you're taking."
Service academy candidates who have completed certain parts of their application are contacted by the Department of Defense Medical Examination Review Board (DoDMERB) and asked to schedule a medical exam. After the exam is completed, DoDMERB might ask you to provide additional information or medical records, or even want you to schedule additional medical appointments. Once all the necessary information is collected, DoDMERB reviews your medical record and determines if you're medically qualified or disqualified.
All is not lost, however, if you're initially disqualified, because you could get a medical waiver. DoDMERB doesn't give out waivers—the academies do. So, if the academy really wants you, you still have a shot at an appointment.
Under the best of conditions, it can take a month to schedule your initial examination, two more months to get all the information to DoDMERB and another month (or more) to get a medical waiver if required. If everything goes according to schedule, that's a four-month process…and it can be longer if there are bumps in the road! That's why it's important to get the DoDMERB process started as soon as you possibly can. That means knocking out the initial parts of your application quickly, so your name is sent to DoDMERB sooner. Jack Felgar got through the DoDMERB process relatively quickly, despite hitting a snag over a year-old football injury, because he was able to start the process before most of the other applicants. "Getting everything done so early helped because at that point it was still early in the DoDMERB process," he says. Because he was "probably one of the first people to have a DoDMERB appointment, they weren't all backed up yet, and they didn't have thousands and thousands of applications from all the academies pouring into their system yet. So getting it done so early definitely helped."
The 10 Least Tax-Friendly States for Military Retirees
Local Admissions Representatives Can Help You Get In (or Keep You Out)
In addition to the academy-based admissions teams and regional admissions officers, the service academies have local representatives throughout the country who volunteer their time to mentor high school students seeking appointments. The Naval Academy calls them Blue and Gold (B&G) Officers, the Air Force Academy calls them Admissions Liaison Officers (ALOs), West Point calls them Field Force Representatives (FFRs), the Coast Guard Academy calls them Academy Admissions Partners (AAPs), and the Merchant Marine Academy calls them Admissions Field Representatives (AFRs).
MARCHING ORDERS: Turn Your Local Rep Into Your New Best Friend
Local representatives can be a great source of information, guidance and support. Louis Burts says his FFR "was probably my best friend throughout this process, besides my mom. If I had a question, I could text her or call her on anything." Kayla Malone has similar praise for her B&G officer: "I don't know what I would have done if I didn't have her…she knew all the little ins and outs of everything that you need to know." "Utilize your Blue and Gold officer," Sawyer Neal advises future Naval Academy candidates. "Ask them questions. Don't be afraid to call them every once in a while. Set up a phone call to talk to them and give them updates on how you're doing."
The Naval Academy and Air Force Academy require interviews with a local representative as part of the overall application process. West Point and the Coast Guard Academy don't require interviews for every candidate, but they can request an interview (say yes!) or you can ask for one yourself. The Merchant Marine Academy doesn't do interviews, but candidates can ask to meet with a local representative. Interviews allow you to "personalize" the application process. Instead of just reading about you, someone reporting directly to the admissions office will actually get to see you, talk to you and get a sense of what you're all about. That can be a tremendous opportunity for candidates, particularly if you don't have the highest test scores or top-flight athletic abilities. Of course, if you make a bad impression, it could harm your chances of getting an appointment. So make sure you follow all the regular tips and advice about making a good impression during interviews: Look professional, sit up straight, stay calm, speak clearly and the like.
Gifts for Grads to Build Good Money Habits
In many cases, the interview with a B&G officer or ALO will be more low-key than the interviews with the nomination review boards. According to Alexander Kleitz, the Air Force "ALO interview now is over Skype or Facetime or some sort of video messaging service." For Courtney Swift, the interview was about "getting to know me as a person" and determining if she "wants to go to [the academy] for the right reasons."
Minority Appointments Are on the Rise
There are no racial or ethnic admissions quotas at the military service academies. However, they are reaching out to qualified minorities and encouraging them to apply. For example, the Coast Guard Academy's Genesis Invitational outreach program brings prospective minority applicants to the academy for overnight visits where they can tour the campus and shadow a cadet. For Lea Walker, the experience was a "pretty valuable" part of her decision to apply to the academy. It allowed her to see the "academic side" of academy life and gain a more "well-rounded" understanding of what it's like to be a cadet.
The service academy admissions teams also include diversity officers who focus on helping minority candidates through the application process. (All candidates have access to regional admissions officers for similar assistance.) Skye Williams worked with a diversity officer who was "very influential and very helpful and very encouraging for the whole process. As soon as I started the application, she was already on me, sending me messages and encouraging me." Louis Burts also praises the West Point diversity officers. "To me, what was most important was that they weren't pandering," he says. "They weren't like, 'Hey, you're black, come to our school.' They didn't see me as a minority candidate. They saw me as a candidate. They saw me as an individual person, who they wanted to come to the school, and that made me feel very valued. Other schools would specifically mention, 'Hey, you're a minority, we want you to come here.' The West Point officers weren't like that with me. They were like, 'Hey, we think you'll be good for the school—come here.' And I think that's what made the difference for me. I wasn't seen as a statistic or someone to boost their minority numbers."
How to Fund a Memorial Scholarship to Honor a Veteran
The academies' outreach efforts are paying off—minority admissions are on the rise. Based on the most recent data available, minorities account for about one-third of all incoming service academy cadets and midshipmen today. Those numbers have been rising over the past few years. Take West Point, for example. In 2009, about 25% of the incoming class were minority students. Eleven years later, that number has jumped to about 40% for new cadets reporting in 2020.
More Women Are Getting In, Too
Along with an increase in minority admissions, more women are attending the service academies these days, too. Women weren't allowed to attend the academies until 1976. Since then, their numbers have been steadily rising.
Now, roughly one-quarter of all cadets and midshipmen are women. That's a big jump from a decade or so ago. Again, looking at West Point as an example, less than 15% of the new cadets entering the academy in 2009 were women. In 2020, women make up more than 23% of the incoming class.
One hurdle the admissions officers face when it comes to recruiting more female applicants is the notion that the service academies are still male-dominated environments. "Obviously, there's a lot more guys than girls at the academies," Courtney Swift points out, "but I feel like it's kind of always going to be that way. There's going to be an imbalance." Likewise, Dominique Basso has "always known that the military is a more of a male-dominated field…I just accepted it." The trick to calming any worries about being unable to succeed in a testosterone-heavy world seems to be visiting the academies and talking with women who have experienced academy life. By "just talking with other females either in the academy or who had gone through it," Renee Nosko realized that "plenty of other females have done this before me. While we may not be in the majority, it is definitely doable, and it is in fact worthwhile. Because they influenced me, and I'll influence another generation, it will just grow and grow and grow until eventually we'll have equal service between men and women."
Understanding the Cost of College
You Could End Up at a Prep School First
What if a service academy wants you because of your athletic or leadership abilities, but you don't quite meet the school's academic standards? An admissions officer might ask you to spend a year at a prep school to strengthen your academic standing and test scores before moving on to the academy itself the following year. (You don't request it—they offer it to certain applicants who don't receive a direct appointment, often recruited athletes and enlisted military personnel who have been out of school for a while .) You're not guaranteed a slot at the academy the following year, but the majority of prepsters successfully complete the program, become fully qualified and receive an appointment.
West Point , the Naval Academy and the Air Force Academy run their own preparatory schools. The Coast Guard Academy sends its prep students to either the Naval Academy prep school or to selected private military prep schools. The Merchant Marine Academy only sends its prep students to private military prep schools. Financial assistance is typically offered to offset the costs of attendance at private prep schools or military junior colleges, such as New Mexico Military Institute , Marion Military Institute and Georgia Military College .
At a prep school, you'll prepare for the academy by living the lifestyle of a cadet or midshipman at the academy. So, in addition to taking college-level classes, you'll wear a uniform, go through military training, follow military discipline, participate in organized sports and so on. "It was the best preparation that anyone could have," says Kayla Phillips, who attended the Air Force Academy prep school. "I didn't know how to march, I didn't know how to put on a uniform…or make a bed, but I was taught all that. I'm already prepared for what's going to happen at basic training."
In addition to running their own prep schools, West Point, the Naval Academy and the Air Force Academy also send a handful of fully qualified candidates who didn't receive an appointment to private military prep schools or military junior colleges for a year. These are typically candidates who are "on the bubble," often because they come from a highly competitive congressional district. The academy wants them but just can't find a slot for them at that time. Again, an appointment the following year isn't guaranteed, but it's generally understood that an appointment is "yours to lose." In other words, if you do well at the prep school and stay out of trouble, you'll get an appointment to the next year's class. The academy alumni associations also provide scholarships to help pay for the private school costs. These scholarships are known as AOG Civil Prep Scholarships (West Point), Foundation Scholarships (Naval Academy) and Falcon Foundation Scholarships (Air Force Academy).
MARCHING ORDERS: Don't Turn Down a Prep-School Offer
"If you do get into the prep school, please take it," Phillips urges younger students. "I was so disappointed when I found out I got prep school, because everyone wants to go to [the academy]. It was almost like I got second place. But I wouldn't have changed anything, because there's no way I would honestly survive if I hadn't gone to the prep school first. It's just the perfect way to prep you before you go to [the academy]."
Candidates not selected for one of the academy-sponsored prep school programs can always attend a private military college on their own dime to help improve their chances of getting an appointment the following year. It's a bit risky, but it can work. This is the path Andres Santiago took. He believes attending the private school was a "foundational" part of ultimately earning his appointment to West Point and that "the training really does help prepare you" for an academy. For instance, he "didn't have that high of an SAT score" before going to the prep school, but the instruction he received at the school "increased my math score by about 70 points." Santiago benefited in other ways, too. Going the prep-school route is helpful "if you've never had any taste of military life or any form of discipline whatsoever," he says. "It just gives you a feel for the military grit and the attitude you need to have." Finally, Santiago believes attending a prep school also shows an academy that you're "trying things to strengthen yourself and improve yourself, which looks very good on an application."
Yes, It Is Possible to File Bankruptcy on Student Loans
Enlisted Men and Women Can Apply
If you've already enlisted in the military, you can still apply to the service academies if you want to further your education and become an officer. In fact, the academies often have slots reserved for active duty or reserve enlisted personnel that go unfilled each year. They also have special admissions officers who work exclusively with enlisted applicants , so you can get a little extra help with your application. Enlisted applicants who don't receive a direct appointment are automatically considered for the prep school, too.
There are, however, a few differences in the admissions process for enlisted soldiers, sailors and airmen who are applying to an academy from the ranks. For example, high-school teacher recommendations are generally not required for enlisted applicants. Recommendations from officers in the applicant's direct chain of command are required instead. There's also a special nomination source available for enlisted personnel, so a congressional nomination is not required. (Although, as with other applicants, enlisted applicants are still encouraged to apply for all nominations for which they qualify, including congressional nominations.) Enlisted personnel who are nearing the end of their service obligation may also have to extend their enlistment or reserve agreement for a year or two in order to attend the academy or prep school. Other variations may apply.
A New Way to Repay College Loans
As a cadet or midshipman with prior military service, you'll have a leg up on your fellow classmates in many areas. You've been through basic training, lived the military life and, in some cases, experienced combat. The other cadets and midshipmen will respect you for that and seek your advice.
Recruited Athletes Don't Get (Much) Special Treatment
Sports play an important role in the service academy experience—especially when it comes to competing against rival academies. (Ever heard of the Army-Navy game?) Because of this emphasis on sports, the academies work hard to recruit qualified athletes. But the academies are at a recruiting disadvantage, because all cadets and midshipmen must meet their high standards for admission.
The academies have, however, found ways to enhance the recruiting process while still making sure all athletes are fully qualified and deserving of their appointments. For instance, the three largest academies—West Point, the Naval Academy and the Air Force Academy—have special admissions officers that deal directly with candidates who are recruited athletes . According to Jack Felgar, who was recruited by West Point to play sprint football, these admissions officers "help you through the process a little bit, and they guide you a little bit more." The special admissions officers might be able to streamline the process for athletes, too. "I can't say this for sure," Felgar notes, "but I think that some of the things like getting cleared by DoDMERB or just having forms upload and then confirmed seemed to come a little bit faster and be prioritized a little bit higher." As with traditional colleges, the coaches can chip in, too. Courtney Swift, who will play tennis at the Air Force Academy, tells us that the application process for recruited athletes is "pretty much exactly the same, except you just have a coach helping you and guiding you a little bit more through the process." However, she "still had to do everything anyone else applying would have to do, like starting the application, doing all the testing, medical and getting a congressional nomination."
This Olympian Tackles the Wealth Gap
Without going into detail, there are also several special NCAA recruiting and eligibility rules that apply only to the military service academies . For one, the NCAA prohibition against paying student athletes is waived because all service academy cadets and midshipmen are paid. NCAA scholarship limits don't apply to service academies, either, because there are no "scholarships" for cadets and midshipmen—they all attend for free. This means that the service academies can bring in more athletes for their sports programs. There are also other special NCAA rules for service academies concerning contact periods, official visits, weight-training and conditioning schedules, the number of coaches allowed and more.
Because of the service academies' high standards, unique lifestyle and service commitment, academy coaches seem to take a different approach to recruiting athletes. "I'd say that Navy was looking at me as a person and a student at the Naval Academy before even looking at me as a player," says Kayla Malone, who is a volleyball player. "I felt like other schools just looked at you as an athlete and not as an asset to their school in any other way." Felgar had a similar experience at West Point. "One of the biggest things that my coaches stressed to me was that, obviously we're recruiting you to play ball here, but we're also recruiting you to be in the Army," he points out. "So they make it really clear from day one that they want you, but if you choose this lifestyle, you'll still serve on active duty for five years and in the reserves three years, you're still going to go to one of the toughest schools in the nation, and it's a whole different ballgame."
MARCHING ORDERS: Connect with Coaches and Team Members
The recruited academy athletes we spoke to also had some advice for high school students who want to play on an NCAA team at an academy. "I think the first step would be reaching out to the coaches…and start a relationship with them," says Swift. "If you have a good foundation with the coaches, they'll really help you get through your application." Felgar advises high school athletes to be "proactive" and "get more film to send to your coaches, whatever sport your play, because that's what they love to see." Try to connect with some of the current players, too. "It would suck if you went and didn't really know what you're getting yourself into….Talking to the girls on the team helped me the most," Swift tells us.
Meet Brandon Copeland: NFL Linebacker, Kiplinger Contributing Editor
You Need a Solid Backup Plan
We already mentioned that it's hard getting into a military service academy, which by itself should tell you that you need a Plan B, Plan C and Plan D. But you might not realize that your backup plan can actually play a role in determining whether or not you get into a service academy. During interviews with nomination review boards and volunteer admissions representatives, there's a good chance you'll be asked what you're going to do if you don't get an appointment . Your answer could sway their opinion of you one way or the other.
First, having a solid backup plan shows you're prepared for contingencies, which is an important part of military leadership. "It's really important that your backup plan is very well thought-out," Evan Sievers says. "They like to admit people who…aren't just leaning on being given an appointment to the academies. It is hard to get into the academies, so they want see that you did think about your plan if you didn't make it in."
Second, you want to show that your ultimate goal is to serve in the military. "My backup plan was always to go ROTC," Seth Swain tells us, "and if I didn't get into one of the academies, that's what I would have done." That's a common plan—and a good one for service-academy applications.
"I do think it's important to include ROTC in any backup plan," adds Rhett Perry. "It really just shows commitment that, no matter what, you want to serve overall, whether you do it through an academy or through a regular university."
MARCHING ORDERS: Consider Other Paths to a Commission
If you don't get into a service academy, there are other ways to get a commission besides going through an ROTC program at a traditional civilian college. We already mentioned a few private military prep schools and military junior colleges (there are others). Some of them offer two-year early commission programs for the Army. There are also other four-year military colleges, such as The Citadel , Virginia Military Institute and Norwich University , where you can earn a ROTC commission. There are also officer candidate schools and other commissioning routes you can take as an enlisted member of the military.
How to Stay Flexible in Saving for Your Child's Future
You Can Reapply If You Don't Get in the First Time
One common misconception is that every cadet and midshipman came to a service academy right out of high school. That's just not the case. We already discussed the prep-school route, which funnels young men and women into the service academies one or more years after they graduate from high school. But every year there are also a fair number of other people entering the academies who reapplied after they were rejected the first time around. They followed their backup plan, worked hard to improve their weaknesses and dove headfirst into the application process again. "If you're worth going to [a service academy] and you don't get in the first time, prove them wrong," Sawyer Neal insists. "Show them how bad you want to serve, and that you deserve to be there. And the way you do that is by putting in lots of hard work and reapplying."
If you spend a year at college before reapplying, try to take the same classes that cadets and midshipmen take their first year at the academy of your choice . Neal, who attended the University of Oklahoma before reapplying to the Naval Academy, says the Naval Academy wants to see that you've "taken the courses that you'll be taking at the Naval Academy and that you can be successful in them." It's also "a huge advantage" if you get in the second time around because you've already taken some of the classes. You can't transfer credits from a traditional college to a service academy, though, and you'll still have to go all four years at the academy if you get in on your second try.
MARCHING ORDERS: Join ROTC at College If You Plan to Reapply to a Service Academy
"If you apply the first year, you don't get in, and you go to a school that has a ROTC unit, I implore you to go into that and give it your all there as you reapply," Neal advises. He believes his ROTC experience is going to give him an advantage during his plebe year at the Naval Academy because he already knows "the basic knowledge that they're going to be teaching everyone this summer," he has experience working "hand-in-hand with staff sergeants and gunnery sergeants," and he's used to getting "yelled at and intimidated by men who have served 20-plus years in the military."
When it comes time to reapply, you'll pretty much have to start from scratch . Connor McGurk, who spent a year at the University of Georgia and then reapplied to West Point, tells us that "there were some things that were already filled out [on my portal], like high school transcripts. I didn't need to submit those again. But I still had to get a nomination and do the CFA again. I could use the same essays, and the recommendation letters were the same. I just had to get the people who wrote them to update the date on them." Your DoDMERB medical exam is good for two years. Neal sees "an advantage in reapplying" and going through the process a second time. "You already know what you're doing. You know what they want. You know what they're looking for," he says. In addition, Neal believes you'll be a stronger candidate "after you've been shot down for something you've work so hard for….They like to see that resiliency. They like to see that never-quit attitude."
​18 Deal Sites and Tools for Finding Online Shopping Bargains
Your Parents Can't Go to the Academy With You
This section is for the parents out there. Take it from me: It's great being a service academy parent! You get to attend military balls, cheer on the sports teams and see lots of parades without ever having to do a single push-up, stay up all night preparing for a room inspection or stand at attention while an upperclassman screams in your face. But please, please, please take my advice: Don't pressure your son or daughter into attending a service academy . I know that most parents would never do such a thing, but it happens. "I was surprised at the summer seminar to see the number of kids who were there because their parents were making them be there," Alexander Kleitz says. "Even at the appointee tour I did, there were kids there who visibly did not want to be there or…talked about how they didn't want to go there but their parents were making them." My own son used to tell me that the students who didn't want to be at the academy stood out like a sore thumb. They didn't do well or simply quit because their heart wasn't in it.
It's also important for parents to let their children take the lead when it comes to working through the admissions process. That doesn't mean you can't help them, though. "You can't do it alone," Jack Felgar admits. "It really helps to have supportive parents who try to keep you organized." That's a good role for parents. You can also help out with things like gathering medical records, practicing for the physical fitness test, reviewing (but not writing) essays and transporting applicants to interviews. You won't be able to help them with paperwork at the academy, so get them (and yourself) used to handling these types of things on their own.
MARCHING ORDERS: Talk Out Any Concerns With a Service Academy Parent
Moms and dads who are having a hard time accepting their child's decision to pursue a service academy appointment and military service can reach out to current service academy parents for advice. There are service academy parent clubs throughout the country with members who would love to help you out. (Yes, believe it or not, the parents have their own clubs.) The parent-to-parent support network is really quite amazing, and you shouldn't be shy about tapping into it if you have questions. Click on the following links to find the nearest parent club for the service academy your child wants to attend: West Point , Naval Academy , Air Force Academy , Coast Guard Academy and Merchant Marine Academy . And don't forget to join your local parent club if your son or daughter gets in!
10 Things You'll Spend Less on in Retirement
There's a Wealth of Information Out There
We've tried to give you a sense of what the service-academy admissions process is like and some tips to help you successfully maneuver through it. Frankly, however, we just scratched the surface. There's so much more to learn before you begin the process and when you're in it. Fortunately, there's plenty of good information out there.
You can start your research online. In fact, the first thing a prospective applicant should do is go through each page on the admissions office website for the service academy he or she wants to attend. "I was on the Naval Academy website every day," Kayla Malone tells us. That's where you're going to find the most authoritative information about the application process. Click on the following links to get started:
West Point Admissions ;
Naval Academy Admissions ;
Air Force Academy Admissions ;
Coast Guard Academy Admissions ; and
Merchant Marine Academy Admissions .
There are also online forums, where you can get answers to specific questions you may have. You shouldn't have any problem finding YouTube videos on service-academy admissions, either.
MARCHING ORDERS: Check Out Serviceacademyforums.com
We heard several recommendations for serviceacademyforums.com . It's a place where applicants, current students, grads, volunteer admissions representatives, parents and others come together to ask questions, provide answers and discuss the service academies and other military colleges. "I would recommend using the service academy forums online," Jack Felgar says, "because almost any question that you could possibly have has been asked on those forums, and there's a ton of answers from ex-admissions officers and people who've gone through the same process. I was probably on that site every single week that I was filling out my application with random questions. That was really helpful."
You'll want to talk face-to-face with current cadets and midshipmen, too. They're a critical source of information, according to the incoming students we interviewed. Getting "the real story from people who are actually there is important," says Alexander Kleitz, while Dominique Basso adds that "nobody really knows the experience like the people who have experienced it firsthand." There are a number of ways you can connect with current academy students. You can attend a summer program or do an overnight visit. You can attend a congressional informational meeting. Current cadets and midshipmen often show up at high schools to speak with interested students. Perhaps you know a friend of a friend who is at an academy. If you put in a little effort, you should be able to find a current cadet or midshipman who can chat with you.
Tax Wrinkles for Work-at-Home Employees During COVID-19
Of course, admissions officers are important people to speak with, too. They cover all corners of the country, so there's a good chance they'll host an informational meeting somewhere near you. Natalie Wong, who's from Honolulu, tells us that "Coast Guard admissions officers came to Hawaii, and that's where I really got a lot of good information about the academy." The volunteer admissions representatives we mentioned earlier are great sources of information as well. Academy graduates can also be very informative, but just keep in mind that certain things at the academies change over time.
Finally, don't forget about old-fashioned books. Dominique Basso mentioned that she "read a few books," including How to Get Into a Military Service Academy , by Michael Dobson. Just another source to check out.
Acknowledgments and Thanks!
We want to thank the young men and women who offered their thoughts and guidance about the service-academy admissions process. Even though they were very busy at the time preparing for their first summer of training, which was just days away when we talked to them, they all graciously and enthusiastically agreed to spend some time with us so students who are a few years younger than they are can benefit from their experience. We wish them all the very best as they fulfill their dreams!
The 19 cadets and midshipmen who contributed to this story are:
Alex Hooker, from Webster City, Iowa (Naval Academy)
Alexander Kleitz, from Bridgeton, Mo. (Air Force Academy)
Andres Santiago, from Broad Run, Va. (U.S. Military Academy at West Point)
Connor McGurk, from Marietta, Ga. (U.S. Military Academy at West Point)
Courtney Swift, from Laguna Niguel, Calif. (Air Force Academy)
Dominique Basso, from East Meadow, N.Y. (Merchant Marine Academy)
Evan Sievers, from Slinger, Wis. (Air Force Academy)
Jack Felgar, from Falls Church, Va. (U.S. Military Academy at West Point)
Kayla Malone, from Gahana, Ohio (Naval Academy)
Kayla Phillips, from Gilbert, Ariz. (Air Force Academy)
Lea Walker, from Macon, Ga. (Coast Guard Academy)
Louis Burts, Jr., from Atlanta, Ga. (U.S. Military Academy at West Point)
Natalie Wong, from Honolulu, Hawaii (Coast Guard Academy)
Nathaniel Erickson, from Toledo, Ohio (Naval Academy)
Renee Nosko, from Leonardtown, Md. (Naval Academy)
Rhett Perry, from Fayetteville, Ga. (U.S. Military Academy at West Point)
Sawyer Neal, from Coshocton, Ohio (Naval Academy)
Seth Swain, from Farmington, Ark. (Air Force Academy)
Skye Williams, from Snellville, Ga. (U.S. Military Academy at West Point)
10 Places That Will Pay You to Live There
Rocky Mengle was a Senior Tax Editor for Kiplinger from October 2018 to January 2023 with more than 20 years of experience covering federal and state tax developments. Before coming to Kiplinger, Rocky worked for Wolters Kluwer Tax & Accounting, and Kleinrock Publishing, where he provided breaking news and guidance for CPAs, tax attorneys, and other tax professionals. He has also been quoted as an expert by USA Today , Forbes , U.S. News & World Report , Reuters , Accounting Today , and other media outlets. Rocky holds a law degree from the University of Connecticut and a B.A. in History from Salisbury University.
Taking a few key steps can help you both better understand and utilize your employee benefits.
By Kiplinger Advisor Collective Published 31 August 23
With these valuation metrics, look beyond price-earnings ratios to get a more nuanced picture.
By Kim Clark Published 31 August 23
Tips for boosting your credit score quickly, starting with paying down your credit card debt.
By Lisa Gerstner Published 1 August 23
Becoming a Homeowner Hurricane damage? Know what's covered, what isn't, and how to make the most of your policy if you need to file a claim.
By Kimberly Lankford Published 19 July 23
Amazon Prime The giant retailer has had a year of ups and downs, leaving many wondering: Do I still need Amazon Prime?
By Bob Niedt Published 11 July 23
Student Loans The House and Senate voted to repeal President Biden's student loan forgiveness plan, but does it even matter?
By Katelyn Washington Last updated 5 June 23
Scholarships are generally tax-free if certain IRS and other requirements are met.
By Kelley R. Taylor Published 2 May 23
With remote work on the rise, more people are looking for a permanent getaway.
By Ellen Kennedy Published 14 April 23
Despite inflation, there are some areas where the strong dollar will definitely work in your favor. Travel, for example... we find the cheapest places to visit around the world this summer.
By Quincy Williamson Last updated 1 June 23
places to live Have a look at the cheapest places to live in America for city dwellers. Is one of the cheapest places to live in the U.S. right for you?
By Dan Burrows Last updated 3 April 23
Contact Future's experts
Terms and Conditions
Privacy Policy
Cookie Policy
Kiplinger is part of Future plc, an international media group and leading digital publisher. Visit our corporate site . © Future US, Inc. Full 7th Floor, 130 West 42nd Street, New York, NY 10036.
We use cookies to enhance our website for you. Proceed if you agree to this policy or learn more about it.
Essay Database >
Essays Samples >
Essay Types >
Research Paper Example
Military Academy Research Papers Samples For Students
5 samples of this type
Do you feel the need to examine some previously written Research Papers on Military Academy before you begin writing an own piece? In this open-access catalog of Military Academy Research Paper examples, you are granted an exciting opportunity to explore meaningful topics, content structuring techniques, text flow, formatting styles, and other academically acclaimed writing practices. Applying them while composing your own Military Academy Research Paper will surely allow you to complete the piece faster.
Presenting superb samples isn't the only way our free essays service can aid students in their writing endeavors – our authors can also create from point zero a fully customized Research Paper on Military Academy that would make a strong foundation for your own academic work.
Example Of Research Paper On United States Army Military Academy: West Point
Draw topic & writing ideas from this research paper on military dining-in/dining-out with vips and ceremonial elements, good example of research paper on personality paper:, donald trump.
Don't waste your time searching for a sample.
Get your research paper done by professional writers!
Just from $10/page
Good Research Paper About How Francisco Franco Started His Dictatorship
Research paper on general george smith patton iii.
Password recovery email has been sent to [email protected]
Use your new password to log in
You are not register!
By clicking Register, you agree to our Terms of Service and that you have read our Privacy Policy .
Now you can download documents directly to your device!
Check your email! An email with your password has already been sent to you! Now you can download documents directly to your device.
or Use the QR code to Save this Paper to Your Phone
The sample is NOT original!
Short on a deadline?
Don't waste time. Get help with 11% off using code - GETWOWED
No, thanks! I'm fine with missing my deadline
Museum of the History of Armies of the Moscow Military District

Également populaires auprès des voyageurs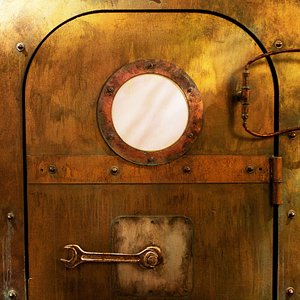 MUSEUM OF THE HISTORY OF ARMIES OF THE MOSCOW MILITARY DISTRICT (Moscou): Ce qu'il faut savoir pour votre visite (avec photos)
(0.16 Km) Hotel Lefortovo
(0.21 Km) Hotel Club
(0.35 Km) Home-HOSTEL
(0.38 Km) Hotel Dinastiya Lefortovo
(0.34 Km) Letto
(0.00 Km) Lefortovo
(0.00 Km) Gusarskoye
(0.13 Km) Korchma Taras Bulba
(0.31 Km) Doner Kebab
(0.34 Km) Lefortovo
1st Special Air Defence Corps
1-й Особый корпус ПВО
Military Unit: 52096
Commanders:
Major-General Porfiriy Konstantinovich Skornyakov, 1953 - 1954
Major-General Nikolay Fedorovich Mikhaylov, 1954 - 1958
Major-General Nikolay Grigorevich Filatov, 1958 - 1958
Major-General Stepan Filippovich Vikhor, 1958 - 1960
Major-General Mikhail Ivanovich Vasilev, 1960 - 1962
Major-General Boris Aleksandrovich Korolev, 1962 - 1965
Major-General Vladimir Grigorevich Malomuzh, 1965 - 1966
Major-General Andrey Fedorovich Vuraki, 1966 - 1970
Lieutenant-General Gleb Nikolaevich Tkachenko, 1970 - 1980
Major-General Nikolay Andreevich Shatalov, 1980 - 1985
Lieutenant-General Arkadiy Pavlovich Danilevich, 1985 - 1988
Major-General Vladimir Ivanovich Vereskov, 1988 - 1992
Major-General Leonid Vladimirovich Serebryakov, 1992 - 2001
Major-General Valeriy Illarionovich Kotelnikov, 2001 - 2004
Major-General Anatoliy Borisovich Alisov, 2004 - 2009
Colonel Eduard Semenovich Sigalov, 2009 - 2011
Colonel Konstantin Aleksandrovich Ogienko, 2011 - today
Activated 13.6.53 in Vidnoye, Moscow Oblast, as the Administration 2nd Sector.
1.12.53 renamed 1st Special Air Defence Corps.
Organisation 1960:
673rd Anti-Aircraft Missile Regiment (Shcherbovo, Moscow Oblast)
635th Anti-Aircraft Missile Regiment (Stepanshchino, Moscow Oblast)
709th Anti-Aircraft Missile Regiment (Bessonovo, Moscow Oblast)
783rd Anti-Aircraft Missile Regiment (Bereznetsovo, Moscow Oblast)
628th Anti-Aircraft Missile Regiment (Torbeevo, Moscow Oblast)
717th Anti-Aircraft Missile Regiment (Semyonovskoye, Moscow Oblast)
651st Anti-Aircraft Missile Regiment (Fenino, Moscow Oblast)
705th Anti-Aircraft Missile Regiment (Nizhnee Shakhlovo, Moscow Oblast)
728th Anti-Aircraft Missile Regiment (Kurilovo, Moscow Oblast)
597th Anti-Aircraft Missile Regiment (Britovo, Moscow Oblast)
614th Anti-Aircraft Missile Regiment (Pestovo, Moscow Oblast)
569th Anti-Aircraft Missile Regiment (Dolmatovo, Moscow Oblast)
561st Anti-Aircraft Missile Regiment (Ivino, Moscow Oblast)
549th Anti-Aircraft Missile Regiment (Klenovo, Moscow Oblast)
499th independent Communications Battalion (Vidnoye, Moscow Oblast)
217th Radio-Technical Center (Vidnoye, Moscow Oblast)
Organisation 1970:
1486th Technical Base (Tolbino, Moscow Oblast) - military unit: 30574 - 55 19 33N, 37 27 31E
225th Technical Base (Belye Stolby, Moscow Oblast) - military unit: 11282 - 55 19 24N, 37 53 23E
Organisation 1980:
217th Radio-Technical Center (Kashira, Moscow Oblast)
1.6.88 renamed 86th Air Defence Division .
Organisation 1988:
16th Anti-Aircraft Missile Regiment (Fenino, Moscow Oblast)
9th Radio-Technical Regiment (Kashira, Moscow Oblast)
1.10.94 renamed 86th Air Defence Brigade .
1.10.95 renamed 86th Air Defence Division .
Organisation 1995:
16th Anti-Aircraft Missile Regiment (Fenino, Moscow Oblast) - military unit: 31500
549th Anti-Aircraft Missile Regiment (Kurilovo, Moscow Oblast) - military unit: 61991
614th Anti-Aircraft Missile Regiment (Pestovo, Moscow Oblast) - military unit: 92574
635th Anti-Aircraft Missile Regiment (Stepanischevo, Moscow Oblast) - military unit: 86646
705th Anti-Aircraft Missile Regiment (Verkhnee Shakhlovo, Moscow Oblast) - military unit: 71476
9th Radio-Technical Regiment (Kashira, Moscow Oblast) - military unit: 51858
9th independent Radar Company (Vysokinichi, Moscow Oblast) - military unit: 31499
1052nd independent Radar Company (Dolmatovo, Moscow Oblast) - military unit: 31499
1057th independent Radar Company (Petrovskoye, Moscow Oblast) - military unit: 31499
1070th independent Radar Company (Matyra, Moscow Oblast) - military unit: 31499
1253rd independent Radar Company (Dmitrievskoye, Tula Oblast) - military unit: 31499
499th independent Communications Battalion (Petrovskoye, Moscow Oblast) - military unit: 31788
1.5.98 renamed 96th Air Defence Brigade .
1.6.01 renamed 9th Air Defence Division .
2009 renamed 5th Aerospace Defence Brigade .
1.12.2014 renamed 5th Aerospace Defence Division .
Organisation 2015:
606th Guards Anti-Aircraft Missile Regiment (Elektrostal, Moscow Oblast)
549th Anti-Aircraft Missile Regiment (Ilinskoye, Moscow Oblast)
614th Guards Anti-Aircraft Missile Regiment (Pestovo, Moscow Oblast)
629th Guards Anti-Aircraft Missile Regiment (Kablukovo, Moscow Oblast)
799th Anti-Aircraft Missile Regiment (Krasnoznamensk, Moscow Oblast)
9th Radio-Technical Regiment (Olkhovka, Moscow Oblast)
Vidnoye, Moscow Oblast, 1953 - today [55 32 28N, 37 47 00E]
Subordination:
1st Air Defence Army for Special Use , 12.53 - 1.12.94
1st Air Defence Corps , 1.12.94 - today