Academic Skills
Essay writing
Six top tips for writing a great essay
An essay is used to assess the strength of your critical thinking and your ability to put that thinking into an academic written form. This resource covers some key considerations when writing an essay at university.
While reading a student's essay, markers will ask themselves questions such as:
Does this essay directly address the set task?
Does it present a strong, supported position?
Does it use relevant sources appropriately?
Is the expression clear, and the style appropriate?
Is the essay organised coherently? Is there a clear introduction, body and conclusion?
You can use these questions to reflect on your own writing. Here are six top tips to help you address these criteria.
1. Analyse the question
Student essays are responses to specific questions. As an essay must address the question directly, your first step should be to analyse the question. Make sure you know exactly what is being asked of you.
Generally, essay questions contain three component parts:
Content terms: Key concepts that are specific to the task
Limiting terms: The scope that the topic focuses on
Directive terms: What you need to do in relation to the content, e.g. discuss, analyse, define, compare, evaluate.
Look at the following essay question:
Discuss the importance of light in Gothic architecture.
Content terms: Gothic architecture
Limiting terms: the importance of light. If you discussed some other feature of Gothic architecture, for example spires or arches, you would be deviating from what is required. This essay question is limited to a discussion of light. Likewise, it asks you to write about the importance of light – not, for example, to discuss how light enters Gothic churches.
Directive term: discuss. This term asks you to take a broad approach to the variety of ways in which light may be important for Gothic architecture. You should introduce and consider different ideas and opinions that you have met in academic literature on this topic, citing them appropriately .
For a more complex question, you can highlight the key words and break it down into a series of sub-questions to make sure you answer all parts of the task. Consider the following question (from Arts):
To what extent can the American Revolution be understood as a revolution 'from below'? Why did working people become involved and with what aims in mind?
The key words here are American Revolution and revolution 'from below'. This is a view that you would need to respond to in this essay. This response must focus on the aims and motivations of working people in the revolution, as stated in the second question.
2. Define your argument
As you plan and prepare to write the essay, you must consider what your argument is going to be. This means taking an informed position or point of view on the topic presented in the question, then defining and presenting a specific argument.
Consider these two argument statements:
The architectural use of light in Gothic cathedrals physically embodied the significance of light in medieval theology.
In the Gothic cathedral of Cologne, light served to accentuate the authority and ritual centrality of the priest.
Statements like these define an essay's argument. They give coherence by providing an overarching theme and position towards which the entire essay is directed.
3. Use evidence, reasoning and scholarship
To convince your audience of your argument, you must use evidence and reasoning, which involves referring to and evaluating relevant scholarship.
Evidence provides concrete information to support your claim. It typically consists of specific examples, facts, quotations, statistics and illustrations.
Reasoning connects the evidence to your argument. Rather than citing evidence like a shopping list, you need to evaluate the evidence and show how it supports your argument.
Scholarship is used to show how your argument relates to what has been written on the topic (citing specific works). Scholarship can be used as part of your evidence and reasoning to support your argument.
4. Organise a coherent essay
An essay has three basic components - introduction, body and conclusion.
The purpose of an introduction is to introduce your essay. It typically presents information in the following order:
A general statement about the topic that provides context for your argument
A thesis statement showing your argument. You can use explicit lead-ins, such as 'This essay argues that...'
A 'road map' of the essay, telling the reader how it is going to present and develop your argument.
Example introduction
"To what extent can the American Revolution be understood as a revolution 'from below'? Why did working people become involved and with what aims in mind?"
Introduction*
Historians generally concentrate on the twenty-year period between 1763 and 1783 as the period which constitutes the American Revolution [This sentence sets the general context of the period] . However, when considering the involvement of working people, or people from below, in the revolution it is important to make a distinction between the pre-revolutionary period 1763-1774 and the revolutionary period 1774-1788, marked by the establishment of the continental Congress(1) [This sentence defines the key term from below and gives more context to the argument that follows] . This paper will argue that the nature and aims of the actions of working people are difficult to assess as it changed according to each phase [This is the thesis statement] . The pre-revolutionary period was characterised by opposition to Britain's authority. During this period the aims and actions of the working people were more conservative as they responded to grievances related to taxes and scarce land, issues which directly affected them. However, examination of activities such as the organisation of crowd action and town meetings, pamphlet writing, formal communications to Britain of American grievances and physical action in the streets, demonstrates that their aims and actions became more revolutionary after 1775 [These sentences give the 'road map' or overview of the content of the essay] .
The body of the essay develops and elaborates your argument. It does this by presenting a reasoned case supported by evidence from relevant scholarship. Its shape corresponds to the overview that you provided in your introduction.
The body of your essay should be written in paragraphs. Each body paragraph should develop one main idea that supports your argument. To learn how to structure a paragraph, look at the page developing clarity and focus in academic writing .
Your conclusion should not offer any new material. Your evidence and argumentation should have been made clear to the reader in the body of the essay.
Use the conclusion to briefly restate the main argumentative position and provide a short summary of the themes discussed. In addition, also consider telling your reader:
What the significance of your findings, or the implications of your conclusion, might be
Whether there are other factors which need to be looked at, but which were outside the scope of the essay
How your topic links to the wider context ('bigger picture') in your discipline.
Do not simply repeat yourself in this section. A conclusion which merely summarises is repetitive and reduces the impact of your paper.
Example conclusion
Conclusion*.
Although, to a large extent, the working class were mainly those in the forefront of crowd action and they also led the revolts against wealthy plantation farmers, the American Revolution was not a class struggle [This is a statement of the concluding position of the essay]. Working people participated because the issues directly affected them – the threat posed by powerful landowners and the tyranny Britain represented. Whereas the aims and actions of the working classes were more concerned with resistance to British rule during the pre-revolutionary period, they became more revolutionary in nature after 1775 when the tension with Britain escalated [These sentences restate the key argument]. With this shift, a change in ideas occurred. In terms of considering the Revolution as a whole range of activities such as organising riots, communicating to Britain, attendance at town hall meetings and pamphlet writing, a difficulty emerges in that all classes were involved. Therefore, it is impossible to assess the extent to which a single group such as working people contributed to the American Revolution [These sentences give final thoughts on the topic].
5. Write clearly
An essay that makes good, evidence-supported points will only receive a high grade if it is written clearly. Clarity is produced through careful revision and editing, which can turn a good essay into an excellent one.
When you edit your essay, try to view it with fresh eyes – almost as if someone else had written it.
Ask yourself the following questions:
Overall structure
Have you clearly stated your argument in your introduction?
Does the actual structure correspond to the 'road map' set out in your introduction?
Have you clearly indicated how your main points support your argument?
Have you clearly signposted the transitions between each of your main points for your reader?
Does each paragraph introduce one main idea?
Does every sentence in the paragraph support that main idea?
Does each paragraph display relevant evidence and reasoning?
Does each paragraph logically follow on from the one before it?
Is each sentence grammatically complete?
Is the spelling correct?
Is the link between sentences clear to your readers?
Have you avoided redundancy and repetition?
See more about editing on our editing your writing page.
6. Cite sources and evidence
Finally, check your citations to make sure that they are accurate and complete. Some faculties require you to use a specific citation style (e.g. APA) while others may allow you to choose a preferred one. Whatever style you use, you must follow its guidelines correctly and consistently. You can use Recite, the University of Melbourne style guide, to check your citations.
Further resources
Germov, J. (2011). Get great marks for your essays, reports and presentations (3rd ed.). NSW: Allen and Unwin.
Using English for Academic Purposes: A guide for students in Higher Education [online]. Retrieved January 2020 from http://www.uefap.com
Williams, J.M. & Colomb, G. G. (2010) Style: Lessons in clarity and grace. 10th ed. New York: Longman.
* Example introduction and conclusion adapted from a student paper.
Looking for one-on-one advice?
Get tailored advice from an Academic Skills adviser by booking an individual appointment, or get quick advice from one of our Academic Writing Tutors in our online drop-in sessions.
Get one-on-one advice
How to Write Better Essays: 5 Concepts to Know

Your teacher hands you a graded essay. What do you look at first? Most college students turn their attention to the letter grade or percentage score. If it's high, they are happy. If it's low, they are disappointed. Many students end the review process at this point.
Give your essay extra polish. Our writing suggestions will help you improve. Get Grammarly
What about you? If you want to write better essays, you will need to understand the criteria teachers use to score them.
1 Develop your thesis
A thesis is the essence of your paper—the claim you are making, the point you are trying to prove. All the other paragraphs in your essay will revolve around this one central idea. Your thesis statement consists of the one or two sentences of your introduction that explain what your position on the topic at hand is. Teachers will evaluate all your other paragraphs on how well they relate to this statement. To excel in this area, ask yourself these questions:
Have I clearly introduced my thesis in the introductory paragraphs? Does the body of my essay support my thesis statement? Does my conclusion show how I have proven my thesis?
2 Strong form
A good essay presents thoughts in a logical order. The format should be easy to follow. The introduction should flow naturally to the body paragraphs, and the conclusion should tie everything together. The best way to do this is to lay out the outline of your paper before you begin. After you finish your essay, review the form to see if thoughts progress naturally. You might ask yourself:
Are the paragraphs in a logical order? Are the sentences of each paragraph organized well? Have I grouped similar pieces of information in the same paragraph? Have I included transitions to show how paragraphs connect?
Here's a tip: Want to make sure your writing always looks great? Grammarly can save you from misspellings, grammatical and punctuation mistakes, and other writing issues on all your favorite websites.
Just as your clothes express your personality, the style of your essay reveals your writing persona. You demonstrate your fluency by writing precise sentences that vary in form. To illustrate, a child might write robotically: I like to run. I like to play. I like to read, etc. A mature writer uses various types of sentences, idiomatic phrases, and demonstrates knowledge of genre-specific vocabulary. To improve your style, ask yourself:
Will my sentences create an impact on the reader? Have I used various types of sentences (complex and compound)? Have I correctly used topic-specific vocabulary? Does the writing sound like me?
4 Conventions
Conventions include spelling, punctuation , sentence structure , and grammar . Having lots of mistakes suggests carelessness and diminishes the credibility of your arguments. If you make too many errors, your writing will be difficult to understand. Wouldn't it be a shame for a teacher to miss the excellent points you made because of poor grammar? To avoid this, always use proofreading software, such as  Grammarly , to weed out the major errors. Follow up with a close reading of your entire paper.
5 Supporting documents and references
Finally, your teacher will examine your resources. Select information from reliable websites, articles, and books. Use quotes and paraphrases to support your ideas, but be sure to credit your sources correctly. Here are some questions to consider:
Have I demonstrated proof of extensive research? Are my main points supported by references, quotes, and paraphrases? Have I used the proper format for my citations —MLA, APA, Chicago?
Do you want to develop your essay-writing skills? Pay attention to the same things your teacher will evaluate. The grades you get on your essays are important, but you can never improve your writing if they are the only things you consider. Focus on improving the overall structure of your essays—the thesis development, form, style, conventions, and support. Learning to master these five elements will cause your scores to soar!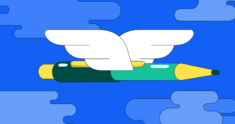 Don't have an Account?
Register Now!
International Student
Essay Writing Center
General Essay Writing Tips
Despite the fact that, as Shakespeare said, "the pen is mightier than the sword," the pen itself is not enough to make an effective writer. In fact, though we may all like to think of ourselves as the next Shakespeare, inspiration alone is not the key to effective essay writing. You see, the conventions of English essays are more formulaic than you might think – and, in many ways, it can be as simple as counting to five.
Steps to Writing an Essay
Follow these 7 steps for the best results:
Read and understand the prompt: Know exactly what is being asked of you. It's a good idea to dissect the prompt into parts.
Plan: Brainstorming and organizing your ideas will make your life much easier when you go to write your essay. It's a good idea to make a web of your ideas and supporting details.
Use and cite sources: Do your research. Use quotes and paraphrase from your sources, but NEVER plagiarize.
Write a Draft: Ernest Hemingway once said, "The first draft of anything is always crap." While the truth behind this statement is debatable, drafts are always a good place to get any of your "crappy" ideas out of the way and are often required by professors and instructors.
Make a strong thesis: The thesis (main argument) of the essay is the most important thing you'll write. Make it a strong point.
Respond to the prompt: Once you have worked out any kinks in your draft, you can start writing the final draft of your essay.
Proofread: Read your response carefully to make sure that there are no mistakes and that you didn't miss anything.
Of course, every essay assignment is different and it's important to be mindful of that. If one of these steps isn't applicable to the essay you are writing, skip it and move to the next one.
The Five Paragraph Essay
Though more advanced academic papers are a category all their own, the basic high school or college essay has the following standardized, five paragraph structure:
Paragraph 1: Introduction Paragraph 2: Body 1 Paragraph 3: Body 2 Paragraph 4: Body 3 Paragraph 5: Conclusion
Though it may seem formulaic – and, well, it is - the idea behind this structure is to make it easier for the reader to navigate the ideas put forth in an essay. You see, if your essay has the same structure as every other one, any reader should be able to quickly and easily find the information most relevant to them.
The Introduction
The principle purpose of the introduction is to present your position (this is also known as the "thesis" or "argument") on the issue at hand but effective introductory paragraphs are so much more than that. Before you even get to this thesis statement, for example, the essay should begin with a "hook" that grabs the reader's attention and makes them want to read on. Examples of effective hooks include relevant quotations ("no man is an island") or surprising statistics ("three out of four doctors report that…").
Only then, with the reader's attention "hooked," should you move on to the thesis. The thesis should be a clear, one-sentence explanation of your position that leaves no doubt in the reader's mind about which side you are on from the beginning of your essay.
Following the thesis, you should provide a mini-outline which previews the examples you will use to support your thesis in the rest of the essay. Not only does this tell the reader what to expect in the paragraphs to come but it also gives them a clearer understanding of what the essay is about.
Finally, designing the last sentence in this way has the added benefit of seamlessly moving the reader to the first paragraph of the body of the paper. In this way we can see that the basic introduction does not need to be much more than three or four sentences in length. If yours is much longer you might want to consider editing it down a bit!
Here, by way of example, is an introductory paragraph to an essay in response to the following question:
"Do we learn more from finding out that we have made mistakes or from our successful actions?"
"No man is an island" and, as such, he is constantly shaped and influenced by his experiences. People learn by doing and, accordingly, learn considerably more from their mistakes than their success. For proof of this, consider examples from both science and everyday experience.
The Body Paragraphs
The middle paragraphs of the essay are collectively known as the body paragraphs and, as alluded to above, the main purpose of a body paragraph is to spell out in detail the examples that support your thesis.
For the first body paragraph you should use your strongest argument or most significant example unless some other more obvious beginning point (as in the case of chronological explanations) is required. The first sentence of this paragraph should be the topic sentence of the paragraph that directly relates to the examples listed in the mini-outline of introductory paragraph.
A one sentence body paragraph that simply cites the example of "George Washington" or "LeBron James" is not enough, however. No, following this an effective essay will follow up on this topic sentence by explaining to the reader, in detail, who or what an example is and, more importantly, why that example is relevant.
Even the most famous examples need context. For example, George Washington's life was extremely complex – by using him as an example, do you intend to refer to his honesty, bravery, or maybe even his wooden teeth? The reader needs to know this and it is your job as the writer to paint the appropriate picture for them. To do this, it is a good idea to provide the reader with five or six relevant facts about the life (in general) or event (in particular) you believe most clearly illustrates your point.
Having done that, you then need to explain exactly why this example proves your thesis . The importance of this step cannot be understated (although it clearly can be underlined); this is, after all, the whole reason you are providing the example in the first place. Seal the deal by directly stating why this example is relevant.
Here is an example of a body paragraph to continue the essay begun above:
Take, by way of example, Thomas Edison. The famed American inventor rose to prominence in the late 19th century because of his successes, yes, but even he felt that these successes were the result of his many failures. He did not succeed in his work on one of his most famous inventions, the lightbulb, on his first try nor even on his hundred and first try. In fact, it took him more than 1,000 attempts to make the first incandescent bulb but, along the way, he learned quite a deal. As he himself said, "I did not fail a thousand times but instead succeeded in finding a thousand ways it would not work." Thus Edison demonstrated both in thought and action how instructive mistakes can be.
A Word on Transitions
You may have noticed that, though the above paragraph aligns pretty closely with the provided outline, there is one large exception: the first few words. These words are example of a transitional phrase – others include "furthermore," "moreover," but also "by contrast" and "on the other hand" – and are the hallmark of good writing.
Transitional phrases are useful for showing the reader where one section ends and another begins. It may be helpful to see them as the written equivalent of the kinds of spoken cues used in formal speeches that signal the end of one set of ideas and the beginning of another. In essence, they lead the reader from one section of the paragraph of another.
To further illustrate this, consider the second body paragraph of our example essay:
In a similar way, we are all like Edison in our own way. Whenever we learn a new skill - be it riding a bike, driving a car, or cooking a cake - we learn from our mistakes. Few, if any, are ready to go from training wheels to a marathon in a single day but these early experiences (these so-called mistakes) can help us improve our performance over time. You cannot make a cake without breaking a few eggs and, likewise, we learn by doing and doing inevitably means making mistakes.
Hopefully this example not only provides another example of an effective body paragraph but also illustrates how transitional phrases can be used to distinguish between them.
The Conclusion
Although the conclusion paragraph comes at the end of your essay it should not be seen as an afterthought. As the final paragraph is represents your last chance to make your case and, as such, should follow an extremely rigid format.
One way to think of the conclusion is, paradoxically, as a second introduction because it does in fact contain many of the same features. While it does not need to be too long – four well-crafted sentence should be enough – it can make or break and essay.
Effective conclusions open with a concluding transition ("in conclusion," "in the end," etc.) and an allusion to the "hook" used in the introductory paragraph. After that you should immediately provide a restatement of your thesis statement.
This should be the fourth or fifth time you have repeated your thesis so while you should use a variety of word choice in the body paragraphs it is a acceptable idea to use some (but not all) of the original language you used in the introduction. This echoing effect not only reinforces your argument but also ties it nicely to the second key element of the conclusion: a brief (two or three words is enough) review of the three main points from the body of the paper.
Having done all of that, the final element – and final sentence in your essay – should be a "global statement" or "call to action" that gives the reader signals that the discussion has come to an end.
In the end, then, one thing is clear: mistakes do far more to help us learn and improve than successes. As examples from both science and everyday experience can attest, if we treat each mistake not as a misstep but as a learning experience the possibilities for self-improvement are limitless.
Taken together, then, the overall structure of a five paragraph essay should look something like this:
Introduction paragraph.
An attention-grabbing "hook"
A thesis statement
A preview of the three subtopics you will discuss in the body paragraphs.
First Body Paragraph
Topic sentence which states the first subtopic and opens with a transition
Supporting details or examples
An explanation of how this example proves your thesis
Second Body Paragraph
Topic sentence which states the second subtopic and opens with a transition
Third Body Paragraph
Topic sentence which states the third subtopic and opens with a transition
Concluding Paragraph
Concluding Transition, Reverse "hook," and restatement of thesis.
Rephrasing main topic and subtopics.
Global statement or call to action.
More tips to make your essay shine
Planning pays.
Although it may seem like a waste of time – especially during exams where time is tight – it is almost always better to brainstorm a bit before beginning your essay. This should enable you to find the best supporting ideas – rather than simply the first ones that come to mind – and position them in your essay accordingly.
Your best supporting idea – the one that most strongly makes your case and, simultaneously, about which you have the most knowledge – should go first. Even the best-written essays can fail because of ineffectively placed arguments.
Aim for Variety
Sentences and vocabulary of varying complexity are one of the hallmarks of effective writing. When you are writing, try to avoid using the same words and phrases over and over again. You don't have to be a walking thesaurus but a little variance can make the same idea sparkle.
If you are asked about "money," you could try "wealth" or "riches." At the same time, avoid beginning sentences the dull pattern of "subject + verb + direct object." Although examples of this are harder to give, consider our writing throughout this article as one big example of sentence structure variety.
Practice! Practice! Practice!
In the end, though, remember that good writing does not happen by accident. Although we have endeavored to explain everything that goes into effective essay writing in as clear and concise a way as possible, it is much easier in theory than it is in practice.
As a result, we recommend that you practice writing sample essays on various topics. Even if they are not masterpieces at first, a bit of regular practice will soon change that – and make you better prepared when it comes to the real thing.
General Do's and Don'ts
Do: use transitions to start new thoughts and paragraphs., don't: start a new thought without a transition or overuse transitions., do: use paragraph structure to organize thoughts and claims., don't: write one big paragraph without any sort of organization., do: use quotes and paraphrase to back up your claims., don't: plagiarize., do: use active voice, meaning verbs and action words., don't: use passive voice or i/my. try to avoid words like "have" or "be", and never use i or my unless the essay is being written in the narrative form., do: use vivid and descriptive words to bring your essay to life., don't: misuse words that you don't know the meaning of., related content:, get the international student newsletter.
LEARNING SKILLS
Study Skills
Essay Writing Tips
Search SkillsYouNeed:
Learning Skills:
A - Z List of Learning Skills
What is Learning?
Learning Approaches
Learning Styles
8 Types of Learning Styles
Understanding Your Preferences to Aid Learning
Lifelong Learning
Decisions to Make Before Applying to University
Top Tips for Surviving Student Life
Living Online: Education and Learning
Critical Thinking Skills
Critical Thinking and Fake News
Understanding and Addressing Conspiracy Theories
Critical Analysis
Top Tips for Study
Staying Motivated When Studying
Student Budgeting and Economic Skills
Getting Organised for Study
Finding Time to Study
Sources of Information
Assessing Internet Information
Using Apps to Support Study
What is Theory?
Styles of Writing
Effective Reading
Critical Reading
Note-Taking from Reading
Note-Taking for Verbal Exchanges
Planning an Essay
How to Write an Essay
The Do's and Don'ts of Essay Writing
How to Write a Report
Academic Referencing
Assignment Finishing Touches
Reflecting on Marked Work
6 Skills You Learn in School That You Use in Real Life
Top 10 Tips on How to Study While Working
Exam Skills
Get the SkillsYouNeed Study Skills eBook
Part of the Skills You Need Guide for Students .
Writing a Dissertation or Thesis
Research Methods
Teaching, Coaching, Mentoring and Counselling
Employability Skills for Graduates
Subscribe to our FREE newsletter and start improving your life in just 5 minutes a day.
You'll get our 5 free 'One Minute Life Skills' and our weekly newsletter.
We'll never share your email address and you can unsubscribe at any time.
Essay writing is an obligatory academic assignment, regardless of course of study and institution.
However, few students find the essay writing process easy. Of course, practice makes perfect and by the time students hit their senior year in college, most of them can write an essay in their sleep.
However, no one wants to learn from their own mistakes so knowing the most important dos and don'ts of essay writing will help make this experience less stressful and more productive.
There is no universal template that can solve every college essay trouble.
However, the following rules of writing are standard and applicable to all types of academic essay, no matter what the course and topic:
The Do's of Essay Writing
Do make your essay easy to read.
Because of the large number of essays that have to be graded, many instructors admit that they skim read essays to get an idea if a student is competent in the topic and how well they have adhered to the style guidelines. Therefore, it is a good idea to structure your essay so the key points are visible when skim reading and are clear enough to get the message across.
Get rid of extra words and phrases, use clear constructions and stick to the point.
Do Include a Thesis Statement in the Introduction
A thesis statement is an important part of introduction and the essay in general, so it should never be neglected. The thesis statement should reveal the main idea of the essay in a concise format.
Although it is an obligatory part of the introduction, never make your thesis statement the opening sentence of your essay. It is a good idea to place it at the end of the introductory paragraph so it serves as a transition to the main body of the essay.
Do Use Transitions Between Paragraphs
Sometimes paragraphs sound like separate pieces of text put together. This is the wrong approach to writing.
Your essay should be smooth and coherent, leading the reader from one point to another. This is why you should use transitions – the phrases that help to connect each idea with the previous one, serving like bridges between paragraphs.
Examples of phrases you can use for transitions include:
Despite the previous arguments…
Speaking about this…
Regarding this…
With regards to this…
As has been noted…
To put it briefly…
Do Cite Examples
Any example you use – from literature, scientific work, etc. - should be cited.
Only examples from your own experience do not have to be cited. If you want to include mention of something that you have read, even if you are not using a direct quotation,  it is best to reference the source of the information. This way, your examples will be more convincing and form more reliable evidence of the points you wish to prove.
The key to easily finding relevant examples is to build a collection of valuable texts in your field. With the help of your collection, you will save a lot of time searching for suitable examples on the Internet or other sources. Organize your files into folders and subfolders to easily find the text you're looking for. If your library becomes large, use these tips to easily search for text in your files.
Your text library can also help you diversify your writing style. Take a cue from the best writers in your field, and explore the variety in style and sentence structure they use.
Do Discuss Literature in the Present Tense
When writing literary reviews or essays based on literary works it is advisable to use present tense – historical present or narrative present, as it is called. It makes the storytelling more engaging and real, increasing the feeling of presence.
For example:
'Romeo and Juliet experience true love the moment they see each other. Love makes them forget everything else. From the very beginning they are somehow aware that they are doomed to die – they have given up their lives to love. Not only love, but every emotion in the play is heightened and leads to terrible consequences.'
Book Reviewed by Amrita Dutta.
Do Use Advanced Vocabulary
The aim of an essay is to not only to reveal your knowledge of the topic, but to show your ability to choose appropriate vocabulary and show your language expertise.
You should show that your vocabulary has progressed since high school. That means using advanced vocabulary and replacing 'good' and 'nice' with more appropriate synonyms to reflect the shades of meaning.
Do Respond to the Prompt of the Essay
The prompt of the essay is intentional.
No matter how much you want to 'go with the flow' and write whatever your inspiration dictates, you should remember you are writing an academic assignment and, as long as it has a prompt, you should stick to it.
If the prompt is complicated and consists of several parts, analyze your final draft and check if you covered every point of the essay prompt.
Do Use Simple Sentences
Complicated sentences may be confusing, not only for the person reading and grading your essay but for the students themselves.
Writing complicated sentences doesn't indicate elaborate writing style. Rather it may show your inability to convey information in a simple and readable format, or to break the sentences in a logical way. What's more, complicated sentences increase the risk of grammar errors and stylistic mistakes. Famous writers, like Hemingway or Fitzgerald, wrote simply and that didn't make their writing any worse.
Do Choose Proper Type, Style and Format
A good essay is not about style and formatting, of course, but style influences the first impression your paper makes.
First and foremost, professors want to see the correct essay style and structure depending on the topic and essay type students have to tackle. In many cases, the style meant to be used in the essay is laid out in the directions or has been established beforehand. You may easily figure out the style based on the type of essay.
Do Choose the Right Language
The language you use in the paper indicates your ability to research and analyze the topic, prove your opinion, and explain your points clearly and vividly.
It also shows the level of your language proficiency, knowledge of grammar and syntax, and ability to develop rich vocabulary. It is important to remember the academic style of writing and use the appropriate language. The following phrases work well to introduce and support your points:
There seems to be no compelling reason to argue that …
The argument can be made …
Current research on [your topic] shows …
The most common argument in favor of (or against) is …
There is a growing body of evidence to support …
Do Revise your Writing Thoroughly
Before you hit 'Save' and print the final version, check your essay thoroughly to avoid spelling mistakes, typos and incorrect sentence constructions. Apart from language mistakes, check if you followed all the requirements: number of words/pages, text formatting, essay structure, etc.
See our page: Assignment Finishing Touches for more information.
Further Reading from Skills You Need
The Skills You Need Guide for Students
Develop the skills you need to make the most of your time as a student.
Our eBooks are ideal for students at all stages of education, school, college and university. They are full of easy-to-follow practical information that will help you to learn more effectively and get better grades.
The Don'ts of Essay Writing
Now that you've learnt the major Dos, let's move to some Don'ts – the things you'd better avoid in essay writing.
Don't Overwhelm your Essay with Information and Facts
Though essays should be meaningful and detailed, learn to filter the information and choose only important points.
There is a temptation to include every single detail of your research to make the essay holistic and complete. However, your aim is to narrow the topic, show that you are able to analyze and structure information, and choose only the most relevant facts to prove your points.
Don't Neglect Formatting Details
No matter what your style and formatting requirements are, you should not forget to pay attention to the following points: paper size, spaces, font size, margins, and page numbers.
Also do not forget about narration types. For example, narrative essays tell stories from first person while persuasive or argumentative essays require that you leave emotions out and base your views on the solid facts, so no first person narration is appropriate.
Don't Use Too Many Clichés
While using set phrases, avoid overwhelming your essay with clichés.
Remember that not all clichés are good for every type of essay. What's more, professors expect your work to be original and truly value students with fresh ideas and views. Also, beware of using informal language. This doesn't mean that your writing should be reminiscent of a scientific thesaurus rather than real speech, but academic writing requires a certain level of formality.
See our page: Avoiding Clichés for more.
Don't Let Typos Ruin your Essay
Although typos do not indicate your language proficiency or grammar knowledge, they may show your professor that you are not attentive enough or do not care enough to proof read your essay.
Submitting a paper that looks like a draft can be interpreted by a professor as disrespectful.
Don't Rely Only on Spell Checkers
Though spell checkers are good way to automatically proof read your writing, don't rely on software alone.
These programs may miss a lot of spelling errors that that human eye will definitely notice. So, take time to proof read your essay. It is better to print out the final version on paper as spelling mistakes can be missed when reading from the screen. It is a good idea to ask someone else to have a fresh look at your essay and to proofread it for spelling mistakes.
Do Not Plagiarize
This rule should be clear for every student.
Plagiarism is a form of cheating, and when detected it is always punished.
Do not risk your reputation and your place in higher education. Plagiarism is easily detected today with the help of software and Google, so be honest with yourself and your educators and write on your own.
Reference every source to make sure you are not committing plagiarism, even unintentionally. It is a good idea to 'know your enemy' and read about the kinds of plagiarism possible and best ways to avoid it.
See our page: Academic Referencing for more information.
Do Not Address the Reader
No matter what type of essay you are writing, academic writing rarely reveals the author nor engages in the conversation with the reader. Addressing the reader is more a mark of fiction than an academic essay. While writing a college essay you should be detached, objective and analytical rather than appeal to the reader's emotions and personality.
Don't Start an Essay with " in this/my essay " Phrase
The introduction has to present the main idea of the essay and reveal what you are going to talk about.
Writing an effective introduction and including a thesis statement is enough to lead the reader into the context of your essay topic without using this meaningless high school phrase 'In my essay I'm going to focus on…'
Don't Use Negative Language
Negative language doesn't mean vulgarisms. It means words with negative suffixes, phrases with negation, etc.
For example, painless is not a negative word in its meaning. However, using it makes the reader focus on pain instead of its absence. So it is better to replace so called negative language with more positive, synonymous expressions, like using economical instead of inexpensive, or comfortable/pleasant instead of painless.
When writing an essay you should walk a fine line between presenting a clear idea of the established knowledge and proving that you understand it well enough to make an independent assessment.
Show your professor your ability to format an essay correctly, choose the right style, express your point of view and prove it with facts. Learn to balance the form and meaning and essays will no longer be challenging for you.
About the Author
Tracy Collins is a writing instructor, education enthusiast and author.
Continue to: Writing a Dissertation or Thesis Academic Referencing
See also: Common Mistakes in Writing The Writer's Toolkit: Essential Elements of Outstanding Essays Study Skills
Skip to primary navigation
Skip to main content
English Masterclass
Speaking Club
Gale – The AI EFL Teacher
Group Lessons
Private English Tutoring
English Placement Test
Level 3 TEFL Certificate
Level 5 TEFL Certificate
Meet Our Trainers
CPD Workshops
Safeguarding
Neo – The AI TEFL Expert
Teach English Online
Jobs Search
My TEFL Resume
Corporate English Training
Organisation PRO
Global Office
Italy Office
Employer Dashboard
Student Sign-up
Teacher Sign-up
Gallery Teachers
7 Tips on how to write a good essay
I haven't always been a good writer, but by the end of my journey as a college student, I learned how to write them and I had so much fun doing that, that I founded my startup on essay writing, and here I'd like to share with you my tips for your students.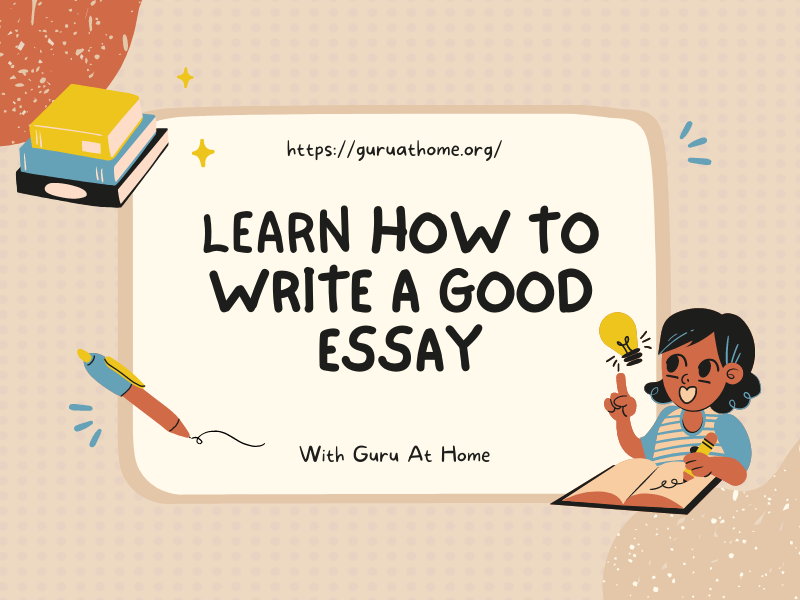 Essays are used to determine the level of students' critical thinking abilities and the ability to translate their thoughts into a written format. When reading an essay, the teacher should ask himself questions like:
Does this essay answer the task at hand?
Does it appear to be a strong and well-supported position?
Does it make use of appropriate sources?
Does the wording sound clear, and is it suitable?
Does the essay flow coherently? Are there clear introductions as well as a body and conclusion?
Here are six great strategies to help your students meet these questions.
How to write a good essay
1). read the question properly.
Essays should be written to answer a specific issue. The first step must be to analyse the question. 
Essay questions comprise three parts:
Content definitions: Key concepts that are unique to the task
The terms that define the limit: The scope that the subject is focusing on
Directive phrases: What you need to do for the content, e.g. discuss, analyse, define, compare, evaluate.
2). Create a content outline 
Before starting to write an essay, students should create an outline. This will ensure that the writing flows well and it is organised. It will help the students to organise their thoughts and make the argument clear and logical. This will help them save time and keep them on track.
3). Create a cohesive essay
Once they have got an outline, they can begin to write an academic piece.
Introduction
The opening paragraph will contain their thesis, which outlines the purpose of their essay. It will be accompanied by compelling and striking illustrations and examples that connect to the thesis statement and draw the readers into the story. Creating a strong thesis statement is very important at this stage. This is the central idea they will discuss and explore in their paper. The thesis statement must be concise, clear, and persuasive.
Body Paragraph
Once they have completed their thesis statement, they need to begin supporting it with evidence or explanations. Essential points that support the thesis will be in the next paragraph, and the second most powerful should be placed in the final paragraph. 
In the last phrase and paragraph, they should recap their thesis, explaining what their audience has read and include any information that marks the conclusion of the essay.
4). Make sure to use an active voice
When writing for academic purposes, students should avoid passive voices, because active cases are more engaging for the reader.
5). Use clear language and simple language to write an effective essay
Ideas should be clear and understandable for the reader and use the proper registrar. Grammar should be immaculate and sentences should have a balance between the complexity of the message, versus easiness to read.
Every paragraph should contain just one main idea and flow seamlessly from one to another.
6). Get information from reliable sources
When writing essays, it is crucial to get information from reliable sources. This will ensure that the essay is accurate and well-supported. Reliable sources can also help make the argument stronger.
7). Proofread your essay before you submit it
Proofreading the work and editing it can improve the writing's quality. To ensure the work is error-free, students should take the time to proofread it and make any necessary edits before they submit it.
Final Thoughts
Writing an essay is about communicating one's ideas to the reader effectively. Students should try different approaches to determine what works for them. Practicing will make writing easier and an enjoyable process. I founded the company Guru at Home to provide online English classes where kids learn grammar and practise how to write essays and letters perfectly and there are a lot of useful information also for teachers. Feel free to check out my website!

12 Ways to Quickly Improve Your Academic Essay Writing Skills
#scribendiinc
Written by Scribendi
Anyone can learn to produce an academic essay if they begin with a few basic essay-writing rules.
An academic essay must be based upon a solid but debatable thesis, supported by relevant and credible evidence, and closed with a succinct and thorough conclusion.
By adhering to the best way to write an essay, you can create valuable, persuasive papers even when you're under a time crunch!
What Makes a Good Essay?
As previously noted, the foundation of any good academic essay is its thesis statement.
Do not confuse your thesis with your opening sentence. There are many good ways to start an essay , but few essays immediately present their main ideas.
After you draft your thesis, you can begin to develop your essay around it. This development will include the main supporting points of your essay, which will scaffold its main body.
Essays also typically include a relevant and compelling introduction and conclusion.
Learn How to Write a Great Thesis Statement .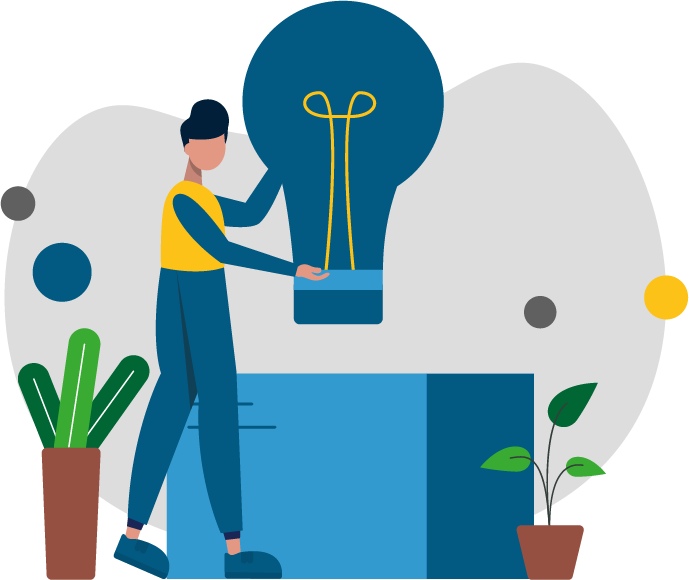 Understanding How to Write a Good Essay
When writing an academic essay, you must take a number of qualities and characteristics into careful consideration. Focus, development, unity, coherence, and correctness all play critical roles when it comes to distinguishing an exceptional essay from one that is less than perfect.
The following essay-writing tips can help writers organize, format, and support their essays in ways that fit their intended purpose and optimize their overall persuasiveness. Here are 12 essay tips for developing and writing your next academic paper.
1. Know What You Are Going to Write About Before You Start Writing
While untrained writers might just sit down and start typing, educated and experienced writers know that there are many steps to writing an essay.
In short, you should know what you want to say before you type a single word. The easiest way to narrow down a thesis and create a proper argument is to make a basic outline before you begin composing your essay.
Your outline should consist of rough notes that sketch out your introduction (including your thesis), the body of your essay (which should include separate paragraphs that present your main supporting points with plenty of evidence and examples), and your conclusion (which ties everything together and connects the argument back to your thesis).
2. Acquire a Solid Understanding of Basic Grammar, Punctuation, and Style
Before getting into more refined essay-writing techniques, you must have a solid grasp of grammar, punctuation, and style. Without these writing fundamentals, it will be difficult to communicate your ideas effectively and ensure that they are taken seriously.
Grammar basics include subject and verb agreement, correct article and pronoun use, and well-formed sentence structures. Make sure you know the proper uses for the most common forms of punctuation. Be mindful of your comma usage and know when a period is needed.
Finally, voice is tremendously important in academic essay writing. Employ language that is as concise as possible. Avoid transition words that don't add anything to the sentence and unnecessary wordiness that detracts from your argument.
Furthermore, use the active voice instead of the passive whenever possible (e.g., "this study found" instead of "it was found by this study"). This will make your essay's tone clear and direct.
3. Use the Right Vocabulary and Know What the Words You Are Using Actually Mean
How you use language is important, especially in academic essay writing. When writing an academic essay, remember that you are persuading others that you are an expert who argues intelligently about your topic.
Using big words just to sound smart often results in the opposite effect—it is easy to detect when someone is overcompensating in their writing.
If you aren't sure of the exact meaning of a word, you risk using it incorrectly. There's no shame in checking, and it might save you from an embarrassing word misuse later!
Using obscure language can also detract from the clarity of your argument—you should consider this before pulling out a thesaurus to change a perfectly appropriate word to something completely different.
Want to learn more? Read 10 Academic Phrases Your Writing Doesn't Need .
4. Understand the Argument and Critically Analyze the Evidence
While writing a good essay, your main argument should always be at the front of your mind. While it's tempting to go off on a tangent about an interesting side note, doing so makes your writing less concise.
Always question the evidence you include in your essay; ask yourself, "Does this directly support my thesis?" If the answer is "no," then that evidence should probably be excluded.
When you are evaluating evidence, be critical and thorough. You want to use the strongest research to back up your thesis. It is not enough to simply present evidence in support of an argument. A good writer must also explain why the evidence is relevant and supportive.
Everything you include should clearly connect to your topic and argument.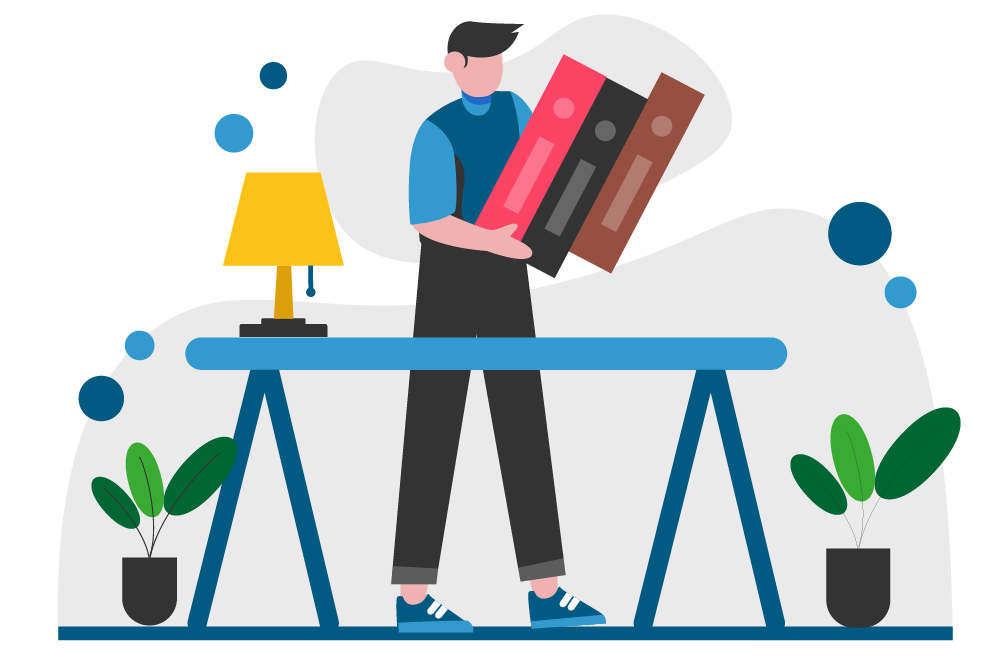 5. Know How to Write a Conclusion That Supports Your Research
One of the most overlooked steps to writing an essay is the conclusion. Your conclusion ties all your research together and proves your thesis. It should not be a restatement of your introduction or a copy-and-paste of your thesis.
A strong conclusion briefly outlines the key evidence discussed in the body of an essay and directly ties it to the thesis to show how the evidence proves or disproves the main argument of your research.
Countless great essays have been written only to be derailed by vague, weakly worded conclusions. Don't let your next essay become one of those.
6. Build a Solid Thesis to Support Your Arguments
A thesis is the main pillar of an essay. By selecting a specific thesis, you'll be able to develop arguments to support your central opinion. Consider writing about a unique experience or your own particular view of a topic .
Your thesis should be clear and logical, but it should also be debatable. Otherwise, it might be difficult to support it with compelling arguments.
7. Develop an Interesting Opening Paragraph to Hook In Readers from the Get-Go
No matter how you begin your essay, you must strive to capture the reader's interest immediately. If your opening paragraph doesn't catch the eye and engage the brain, any attempt at persuasion may end before the essay even starts.
The beginning of your essay is crucial for setting the stage for your thesis.
8. Always Remember to Edit and Proofread Your Essay
Any decent writer will tell you that writing is really rewriting. A good academic essay will inevitably go through multiple drafts as it slowly takes shape. When you arrive at a final draft, you must make sure that it is as close to perfect as possible.
This means subjecting your essay to close and comprehensive editing and proofreading processes. In other words, you must read your paper as many times as necessary to eliminate all grammar/punctuation mistakes and typos.
Here are some common mistakes you should learn to avoid in academic writing.
It is helpful to have a third party review your work. Consider consulting a peer or professional editing service. Keep in mind that professional editors are able to help you identify underdeveloped arguments and unnecessarily wordy language, and provide other feedback.
Get Critical Feedback on Your Writing
Hire an expert academic editor , or get a free sample, 9. when developing your essay's main body, build strong and relevant arguments.
Every sentence in the main body of your paper should explain and support your thesis. When deciding how much evidence to include in an academic essay, a good guideline is to include at least three main supporting arguments.
Those main supporting arguments, in turn, require support in the form of relevant facts, figures, examples, analogies, and observations.
You will need to engage in appropriate research to accomplish this. To organize your research efforts, you may want to develop a list of good research questions .
Learn how to write a research question that will help frame your research.
10. Choose the Format of Your Essay before Writing It
The final shape that your essay takes depends a great deal on what kind of format you use. Popular college essay format types include the Modern Language Association of America ( MLA ), American Psychological Association ( APA ), and Chicago Manual of Style ( Chicago style).
These formats govern everything from capitalization rules to source citation. Often, professors dictate a specific format for your essay. If they do not, you should choose the format that best suits your field.
11. Create Clear Transitions between Your Ideas
Although unnecessary transition words are the enemy of clarity and concision, they can be invaluable tools when it comes to separating and connecting the different sections of your essay.
Not only do they help you express your ideas but they also bring a cohesive structure to your sentences and a pleasant flow to your writing. Just be sure that you are using the right transition words for the right purpose and to the proper effect.
12. Always Include an Organized Reference Page at the End of Your Essay
As a key component of MLA, APA, and Chicago Style formatting, the reference or Works Cited page is an essential part of any academic essay.
Regardless of the format used, the reference page must be well organized and easy to read so that your audience can see exactly where your outside information came from.
To produce a properly formatted reference page, you may have to familiarize yourself with specialized phrases and abbreviations, such as " et al ."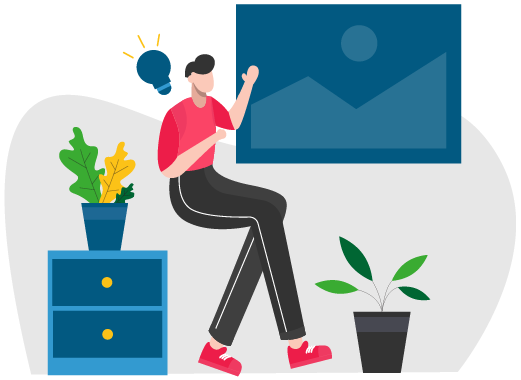 How to Write a Good Hook for an Essay
The key to a good hook is to introduce an unexplored or absorbing line of inquiry in your introduction that addresses the main point of your thesis.
By carefully choosing your language and slowly revealing details, you can build reader anticipation for what follows.
Much like an actual worm-baited fishing hook, a successful hook will lure and capture readers, allowing the writer to "reel them in."
How to Get Better at Writing Essays
You can get better at writing essays the same way that you improve at anything else: practice, practice, practice! However, there are a few ways that you can improve your writing quickly so you can turn in a quality academic essay on time.
In addition to following the 12 essay tips and guidelines above, you can familiarize yourself with a few common practices and structures for essay development.
Great writing techniques for essays include brainstorming and tree diagrams, especially when coming up with a topic for your thesis statement. Becoming familiar with different structures for organizing your essay (order of importance, chronological, etc.) is also extremely helpful.
How to Write a Good Introduction for an Essay
To learn how to write a good essay, you must also learn how to write a good introduction.
Most effective essay introductions begin with relatively broad and general subject matter and then gradually narrow in focus and scope until they arrive at something extremely specific: the thesis. This is why writers tend to place their thesis statements at the very end of their introductory paragraph(s).
Because they are generally broad and often relate only tangentially to an essay's main point, there is virtually no limit on what the beginning of a good introduction can look like. However, writers still tend to rely on somewhat cliché opening sentences, such as quotations and rhetorical questions.
How to Write a Good Conclusion for an Essay
Briefly put, a good conclusion does two things. It wraps up any loose ends and drives home the main point of your essay.
To learn how to write a good conclusion, you will want to ensure that no unanswered questions remain in the reader's mind. A good conclusion will restate the thesis and reinforce the essay's main supporting points.
Take Your Essay from Good to Great
About the author.

Scribendi's in-house editors work with writers from all over the globe to perfect their writing. They know that no piece of writing is complete without a professional edit, and they love to see a good piece of writing turn into a great one after the editing process. Scribendi's in-house editors are unrivaled in both experience and education, having collectively edited millions of words and obtained nearly 20 degrees collectively. They love consuming caffeinated beverages, reading books of various genres, and relaxing in quiet, dimly lit spaces.
Have You Read?
"The Complete Beginner's Guide to Academic Writing"
Related Posts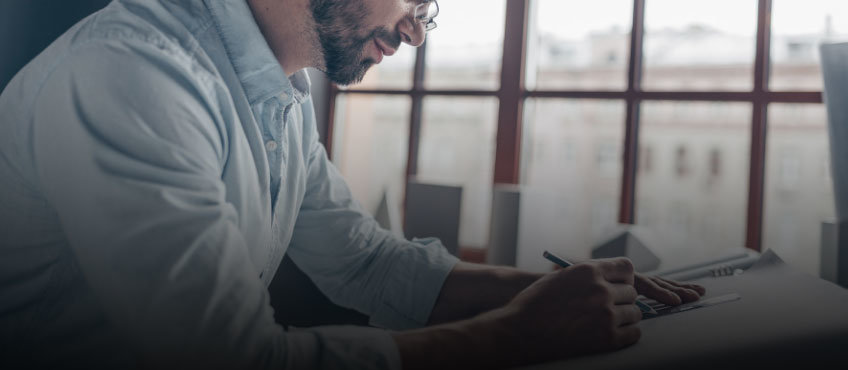 How Academic Writing Differs from Other Forms of Writing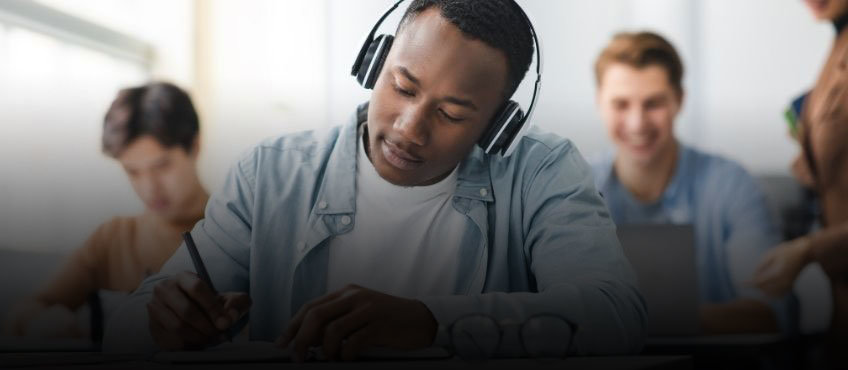 How to Master the 4 Types of Academic Writing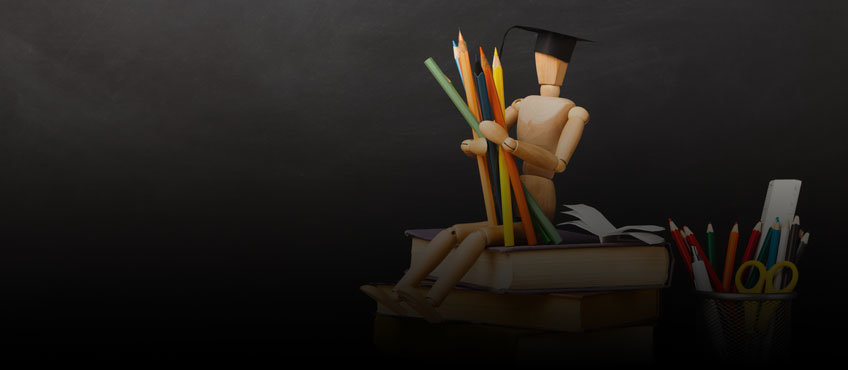 The Complete Beginner's Guide to Academic Writing
Upload your file(s) so we can calculate your word count, or enter your word count manually.
We will also recommend a service based on the file(s) you upload.
English is not my first language. I need English editing and proofreading so that I sound like a native speaker.
I need to have my journal article, dissertation, or term paper edited and proofread, or I need help with an admissions essay or proposal.
I have a novel, manuscript, play, or ebook. I need editing, copy editing, proofreading, a critique of my work, or a query package.
I need editing and proofreading for my white papers, reports, manuals, press releases, marketing materials, and other business documents.
I need to have my essay, project, assignment, or term paper edited and proofread.
I want to sound professional and to get hired. I have a resume, letter, email, or personal document that I need to have edited and proofread.
Prices include your personal % discount.
Prices include % sales tax ( ).


UoPeople president wins "Nobel Prize of Education" Learn More
UoPeople president wins "Nobel Prize of Education" >>
Tips for Online Students , Tips for Students
How To Write An Essay: Beginner Tips And Tricks
Many students dread writing essays, but essay writing is an important skill to develop in high school, university, and even into your future career. By learning how to write an essay properly, the process can become more enjoyable and you'll find you're better able to organize and articulate your thoughts.
When writing an essay, it's common to follow a specific pattern, no matter what the topic is. Once you've used the pattern a few times and you know how to structure an essay, it will become a lot more simple to apply your knowledge to every essay. 
No matter which major you choose, you should know how to craft a good essay. Here, we'll cover the basics of essay writing, along with some helpful tips to make the writing process go smoothly.
Photo by Laura Chouette on Unsplash
Types of Essays
Think of an essay as a discussion. There are many types of discussions you can have with someone else. You can be describing a story that happened to you, you might explain to them how to do something, or you might even argue about a certain topic. 
When it comes to different types of essays, it follows a similar pattern. Like a friendly discussion, each type of essay will come with its own set of expectations or goals. 
For example, when arguing with a friend, your goal is to convince them that you're right. The same goes for an argumentative essay. 
Here are a few of the main essay types you can expect to come across during your time in school:
Narrative Essay
This type of essay is almost like telling a story, not in the traditional sense with dialogue and characters, but as if you're writing out an event or series of events to relay information to the reader.
Persuasive Essay
Here, your goal is to persuade the reader about your views on a specific topic.
Descriptive Essay
This is the kind of essay where you go into a lot more specific details describing a topic such as a place or an event. 
Argumentative Essay
In this essay, you're choosing a stance on a topic, usually controversial, and your goal is to present evidence that proves your point is correct.
Expository Essay
Your purpose with this type of essay is to tell the reader how to complete a specific process, often including a step-by-step guide or something similar.
Compare and Contrast Essay
You might have done this in school with two different books or characters, but the ultimate goal is to draw similarities and differences between any two given subjects.
The Main Stages of Essay Writing
When it comes to writing an essay, many students think the only stage is getting all your ideas down on paper and submitting your work. However, that's not quite the case. 
There are three main stages of writing an essay, each one with its own purpose. Of course, writing the essay itself is the most substantial part, but the other two stages are equally as important.
So, what are these three stages of essay writing? They are:
Preparation
Before you even write one word, it's important to prepare the content and structure of your essay. If a topic wasn't assigned to you, then the first thing you should do is settle on a topic. Next, you want to conduct your research on that topic and create a detailed outline based on your research. The preparation stage will make writing your essay that much easier since, with your outline and research, you should already have the skeleton of your essay.
Writing is the most time-consuming stage. In this stage, you will write out all your thoughts and ideas and craft your essay based on your outline. You'll work on developing your ideas and fleshing them out throughout the introduction, body, and conclusion (more on these soon).
In the final stage, you'll go over your essay and check for a few things. First, you'll check if your essay is cohesive, if all the points make sense and are related to your topic, and that your facts are cited and backed up. You can also check for typos, grammar and punctuation mistakes, and formatting errors.  
The Five-Paragraph Essay
We mentioned earlier that essay writing follows a specific structure, and for the most part in academic or college essays , the five-paragraph essay is the generally accepted structure you'll be expected to use. 
The five-paragraph essay is broken down into one introduction paragraph, three body paragraphs, and a closing paragraph. However, that doesn't always mean that an essay is written strictly in five paragraphs, but rather that this structure can be used loosely and the three body paragraphs might become three sections instead.
Let's take a closer look at each section and what it entails.
Introduction
As the name implies, the purpose of your introduction paragraph is to introduce your idea. A good introduction begins with a "hook," something that grabs your reader's attention and makes them excited to read more. 
Another key tenant of an introduction is a thesis statement, which usually comes towards the end of the introduction itself. Your thesis statement should be a phrase that explains your argument, position, or central idea that you plan on developing throughout the essay. 
You can also include a short outline of what to expect in your introduction, including bringing up brief points that you plan on explaining more later on in the body paragraphs.
Here is where most of your essay happens. The body paragraphs are where you develop your ideas and bring up all the points related to your main topic. 
In general, you're meant to have three body paragraphs, or sections, and each one should bring up a different point. Think of it as bringing up evidence. Each paragraph is a different piece of evidence, and when the three pieces are taken together, it backs up your main point — your thesis statement — really well.
That being said, you still want each body paragraph to be tied together in some way so that the essay flows. The points should be distinct enough, but they should relate to each other, and definitely to your thesis statement. Each body paragraph works to advance your point, so when crafting your essay, it's important to keep this in mind so that you avoid going off-track or writing things that are off-topic.
Many students aren't sure how to write a conclusion for an essay and tend to see their conclusion as an afterthought, but this section is just as important as the rest of your work. 
You shouldn't be presenting any new ideas in your conclusion, but you should summarize your main points and show how they back up your thesis statement. 
Essentially, the conclusion is similar in structure and content to the introduction, but instead of introducing your essay, it should be wrapping up the main thoughts and presenting them to the reader as a singular closed argument. 
Photo by AMIT RANJAN on Unsplash
Steps to Writing an Essay
Now that you have a better idea of an essay's structure and all the elements that go into it, you might be wondering what the different steps are to actually write your essay. 
Don't worry, we've got you covered. Instead of going in blind, follow these steps on how to write your essay from start to finish.
Understand Your Assignment
When writing an essay for an assignment, the first critical step is to make sure you've read through your assignment carefully and understand it thoroughly. You want to check what type of essay is required, that you understand the topic, and that you pay attention to any formatting or structural requirements. You don't want to lose marks just because you didn't read the assignment carefully.
Research Your Topic
Once you understand your assignment, it's time to do some research. In this step, you should start looking at different sources to get ideas for what points you want to bring up throughout your essay. 
Search online or head to the library and get as many resources as possible. You don't need to use them all, but it's good to start with a lot and then narrow down your sources as you become more certain of your essay's direction.
Start Brainstorming
After research comes the brainstorming. There are a lot of different ways to start the brainstorming process . Here are a few you might find helpful:
Think about what you found during your research that interested you the most
Jot down all your ideas, even if they're not yet fully formed
Create word clouds or maps for similar terms or ideas that come up so you can group them together based on their similarities
Try freewriting to get all your ideas out before arranging them
Create a Thesis
This is often the most tricky part of the whole process since you want to create a thesis that's strong and that you're about to develop throughout the entire essay. Therefore, you want to choose a thesis statement that's broad enough that you'll have enough to say about it, but not so broad that you can't be precise. 
Write Your Outline
Armed with your research, brainstorming sessions, and your thesis statement, the next step is to write an outline. 
In the outline, you'll want to put your thesis statement at the beginning and start creating the basic skeleton of how you want your essay to look. 
A good way to tackle an essay is to use topic sentences . A topic sentence is like a mini-thesis statement that is usually the first sentence of a new paragraph. This sentence introduces the main idea that will be detailed throughout the paragraph. 
If you create an outline with the topic sentences for your body paragraphs and then a few points of what you want to discuss, you'll already have a strong starting point when it comes time to sit down and write. This brings us to our next step… 
Write a First Draft
The first time you write your entire essay doesn't need to be perfect, but you do need to get everything on the page so that you're able to then write a second draft or review it afterward. 
Everyone's writing process is different. Some students like to write their essay in the standard order of intro, body, and conclusion, while others prefer to start with the "meat" of the essay and tackle the body, and then fill in the other sections afterward. 
Make sure your essay follows your outline and that everything relates to your thesis statement and your points are backed up by the research you did. 
Revise, Edit, and Proofread
The revision process is one of the three main stages of writing an essay, yet many people skip this step thinking their work is done after the first draft is complete. 
However, proofreading, reviewing, and making edits on your essay can spell the difference between a B paper and an A.
After writing the first draft, try and set your essay aside for a few hours or even a day or two, and then come back to it with fresh eyes to review it. You might find mistakes or inconsistencies you missed or better ways to formulate your arguments.
Add the Finishing Touches
Finally, you'll want to make sure everything that's required is in your essay. Review your assignment again and see if all the requirements are there, such as formatting rules, citations, quotes, etc. 
Go over the order of your paragraphs and make sure everything makes sense, flows well, and uses the same writing style . 
Once everything is checked and all the last touches are added, give your essay a final read through just to ensure it's as you want it before handing it in. 
A good way to do this is to read your essay out loud since you'll be able to hear if there are any mistakes or inaccuracies.
Essay Writing Tips
With the steps outlined above, you should be able to craft a great essay. Still, there are some other handy tips we'd recommend just to ensure that the essay writing process goes as smoothly as possible.
Start your essay early. This is the first tip for a reason. It's one of the most important things you can do to write a good essay. If you start it the night before, then you won't have enough time to research, brainstorm, and outline — and you surely won't have enough time to review.
Don't try and write it in one sitting. It's ok if you need to take breaks or write it over a few days. It's better to write it in multiple sittings so that you have a fresh mind each time and you're able to focus.
Always keep the essay question in mind. If you're given an assigned question, then you should always keep it handy when writing your essay to make sure you're always working to answer the question.
Use transitions between paragraphs. In order to improve the readability of your essay, try and make clear transitions between paragraphs. This means trying to relate the end of one paragraph to the beginning of the next one so the shift doesn't seem random.
Integrate your research thoughtfully. Add in citations or quotes from your research materials to back up your thesis and main points. This will show that you did the research and that your thesis is backed up by it.
Wrapping Up
Writing an essay doesn't need to be daunting if you know how to approach it. Using our essay writing steps and tips, you'll have better knowledge on how to write an essay and you'll be able to apply it to your next assignment. Once you do this a few times, it will become more natural to you and the essay writing process will become quicker and easier.
If you still need assistance with your essay, check with a student advisor to see if they offer help with writing. At University of the People(UoPeople), we always want our students to succeed, so our student advisors are ready to help with writing skills when necessary. 
Related Articles
Privacy overview.

Essay Writing Tips: 10 Steps to Writing a Great Essay (And Have Fun Doing It!)
by Joe Bunting | 117 comments
Do you dread essay writing? Are you looking for some essay tips that will help you write an amazing essay—and have fun doing it?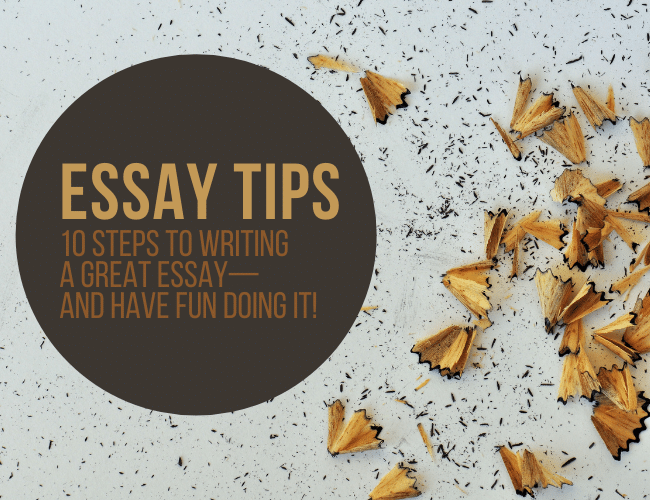 Lots of students, young and old, dread essay writing. It's a daunting assignment, one that takes research, time, and concentration.
It's also an assignment that you can break up into simple steps that make writing an essay manageable and, yes, even enjoyable.
These ten essay tips completely changed my writing process—and I hope that they can do the same for you.
Essay Writing Can Be Fun
Honestly, throughout most of high school and college, I was a mediocre essay writer.
Every once in a while, I would write a really good essay, but mostly I skated by with B's and A-minuses.
I know personally how boring writing an essay can be, and also, how hard it can be to write a good one.
However, toward the end of my time as a student, I made a breakthrough. I figured out how to not only write a great essay, I learned how to have fun while doing it .
And since then, I've become a professional writer and have written more than a dozen books. I'm not saying that these essay writing tips are going to magically turn you into a writer, but at least they can help you enjoy the process more.
I'm excited to share these ten essay writing tips with you today! But first, we need to talk about why writing an essay is so hard.
Why Writing an Essay Is So Hard
When it comes to essay writing, a lot of students find a reason to put it off. And when they tackle it, they find it difficult to string sentences together that sound like a decent stance on the assigned subject.
Here are a few reasons why essay writing is hard:
You'd rather be scrolling through Facebook
You're trying to write something your teacher or professor will like
You're trying to get an A instead of writing something that's actually good
You want to do the least amount of work possible
The biggest reason writing an essay is so hard is because we mostly focus on those external rewards like getting a passing grade, winning our teacher's approval, or just avoiding accusations of plagiarism.
The problem is that when you focus on external approval it not only makes writing much less fun, it also makes it significantly harder.
Because when you focus on external approval, you shut down your subconscious, and the subconscious is the source of your creativity.
The subconscious is the source of your creativity.
What this means practically is that when you're trying to write that perfect, A-plus-worthy sentence, you're turning off most of your best resources and writing skills.
So stop. Stop trying to write a good essay (or even a "good-enough" essay). Instead, write an interesting essay, write an essay you think is fascinating. And when you're finished, go back and edit it until it's "good" according to your teacher's standards.
Yes, you need to follow the guidelines in your assignment. If your teacher tells you to write a five-paragraph essay, then write a five-paragraph essay! If your teacher asks for a specific type of essay, like an analysis, argument, or research essay, then make sure you write that type of essay!
However, within those guidelines, find room to express something that is uniquely you .
I can't guarantee you'll get a higher grade (although, you almost certainly will), but I can absolutely promise you'll have a lot more fun writing.
The Step-by-Step Process to Writing a Great Essay: Your 10 Essay Writing Tips
Ready to get writing? You can read my ten best tips for having fun while writing an essay that earns you the top grade, or check out this presentation designed by our friends at Canva Presentations .
1. Remember your essay is just a story.
Every story is about conflict and change, and the truth is that essays are about conflict and change, too! The difference is that in an essay, the conflict is between different ideas , and the change is in the way we should perceive those ideas.
That means that the best essays are about surprise: "You probably think it's one way, but in reality, you should think of it this other way." See tip #3 for more on this.
How do you know what story you're telling? The prompt should tell you.
Any list of essay prompts includes various topics and tasks associated with them. Within those topics are characters (historical, fictional, or topical) faced with difficult choices. Your job is to work with those choices, usually by analyzing them, arguing about them, researching them, or describing them in detail.
2. Before you start writing, ask yourself, "How can I have the most fun writing this?"
It's normal to feel unmotivated when writing an academic essay. I'm a writer, and honestly, I feel unmotivated to write all the time. But I have a super-ninja, judo-mind trick I like to use to help motivate myself.
Here's the secret trick: One of the interesting things about your subconscious is that it will answer any question you ask yourself. So whenever you feel unmotivated to write your essay, ask yourself the following question:
"How much fun can I have writing this?"
Your subconscious will immediately start thinking of strategies to make the writing process more fun.
The best time to have your fun is the first draft. Since you're just brainstorming within the topic, and exploring the possible ways of approaching it, the first draft is the perfect place to get creative and even a little scandalous. Here are some wild suggestions to make your next essay a load of fun:
Research the most surprising or outrageous fact about the topic and use it as your hook.
Use a thesaurus to research the topic's key words. Get crazy with your vocabulary as you write, working in each key word synonym as much as possible.
Play devil's advocate and take the opposing or immoral side of the issue. See where the discussion takes you as you write.
3. As you research, ask yourself, "What surprises me about this subject?"
The temptation, when you're writing an essay, is to write what you think your teacher or professor wants to read.
Don't do this .
Instead, ask yourself, "What do I find interesting about this subject? What surprises me?"
If you can't think of anything that surprises you, anything you find interesting, then you're not searching well enough, because history, science, and literature are all brimming over with surprises. When you look at how great ideas actually happen, the story is always, "We used to think the world was this way. We found out we were completely wrong, and that the world is actually quite different from what we thought."
These pieces of surprising information often make for the best topic sentences as well. Use them to outline your essay and build your body paragraphs off of each unique fact or idea. These will function as excellent hooks for your reader as you transition from one topic to the next.
(By the way, what sources should you use for research? Check out tip #10 below.)
4. Overwhelmed? Write five original sentences.
The standard three-point essay is really made up of just five original sentences surrounded by supporting paragraphs that back up those five sentences. If you're feeling overwhelmed, just write five sentences covering your most basic main points.
Here's what they might look like for this article:
Introductory Paragraph: While most students consider writing an essay a boring task, with the right mindset, it can actually be an enjoyable experience.
Body #1: Most students think writing an essay is tedious because they focus on external rewards.
Body #2: Students should instead focus on internal fulfillment when writing an essay.
Body #3: Not only will focusing on internal fulfillment allow students to have more fun, it will also result in better essays.
Conclusion: Writing an essay doesn't have to be simply a way to earn a good grade. Instead, it can be a means of finding fulfillment.
After you write your five sentences, it's easy to fill in the paragraphs for each one.
Now, you give it a shot!
5. Be "source heavy."
In college, I discovered a trick that helped me go from a B-average student to an A-student, but before I explain how it works, let me warn you. This technique is powerful , but it might not work for all teachers or professors. Use with caution.
As I was writing a paper for a literature class, I realized that the articles and books I was reading said what I was trying to say much better than I ever could. So what did I do? I quoted them liberally throughout my paper. When I wasn't quoting, I re-phrased what they said in my own words, giving proper credit, of course. I found that not only did this formula create a well-written essay, it took about half the time to write.
It's good to keep in mind that using anyone else's words, even when morphed into your own phrasing, requires citation. While the definition of plagiarism is shifting with the rise of online collaboration and cooperative learning environments, always err on the side of excessive citation to be safe.
When I used this technique, my professors sometimes mentioned that my papers were very "source" heavy. However, at the same time, they always gave me A's.
To keep yourself safe, I recommend using a 60/40 approach with your body paragraphs: Make sure 60% of the words are your own analysis and argumentation, while 40% can be quoted (or text you paraphrase) from your sources.
Like the five sentence trick, this technique makes the writing process simpler. Instead of putting the main focus on writing well, it instead forces you to research well, which some students find easier.
6. Write the body first, the introduction second, and the conclusion last.
Introductions are often the hardest part to write because you're trying to summarize your entire essay before you've even written it yet. Instead, try writing your introduction last, giving yourself the body of the paper to figure out the main point of your essay.
This is especially important with an essay topic you are not personally interested in. I definitely recommend this in classes you either don't excel in or care much for. Take plenty of time to draft and revise your body paragraphs before attempting to craft a meaningful introductory paragraph.
Otherwise your opening may sound awkward, wooden, and bland.
7. Most essays answer the question, "What?" Good essays answer the "Why?" The best essays answer the "How?"
If you get stuck trying to make your argument, or you're struggling to reach the required word count, try focusing on the question, "How?"
For example:
How did J.D. Salinger convey the theme of inauthenticity in The Catcher In the Rye ?
How did Napoleon restore stability in France after the French Revolution?
How does the research prove girls really do rule and boys really do drool?
If you focus on how, you'll always have enough to write about.
8. Don't be afraid to jump around.
Essay writing can be a dance. You don't have to stay in one place and write from beginning to end.
For the same reasons listed in point #6, give yourself the freedom to write as if you're circling around your topic rather than making a single, straightforward argument. Then, when you edit and proofread, you can make sure everything lines up correctly.
In fact, now is the perfect time to mention that proofreading your essay isn't just about spelling and commas.
It's about making sure your analysis or argument flows smoothly from one idea to another. (Okay, technically this comprises editing, but most students writing a high school or college essay don't take the time to complete every step of the writing process. Let's be honest.)
So as you clean up your mechanics and sentence structure, make sure your ideas flow smoothly, logically, and naturally from one to the next as you finish proofreading.
9. Here are some words and phrases you don't want to use.
You (You'll notice I use a lot of you's, which is great for a blog post. However, in an academic essay, it's better to omit the second-person.)
To Be verbs (is, are, was, were, am)
Don't have time to edit? Here's a lightning-quick editing technique .
A note about "I": Some teachers say you shouldn't use "I" statements in your writing, but the truth is that professional, academic papers often use phrases like "I believe" and "in my opinion," especially in their introductions.
10. It's okay to use Wikipedia, if…
Wikipedia is one of the top five websites in the world for a reason: it can be a great tool for research. However, most teachers and professors don't consider Wikipedia a valid source for use in essays.
Don't totally discount it, though! Here are two ways you can use Wikipedia in your essay writing:
Background research. If you don't know enough about your topic, Wikipedia can be a great resource to quickly learn everything you need to know to get started.
Find sources . Check the reference section of Wikipedia's articles on your topic. While you may not be able to cite Wikipedia itself, you can often find those original sources and cite them . You can locate the links to primary and secondary sources at the bottom of any Wikipedia page under the headings "Further Reading" and "References."
You Can Enjoy Essay Writing
The thing I regret most about high school and college is that I treated it like something I had to do rather than something I wanted to do.
The truth is, education is an opportunity many people in the world don't have access to.
It's a gift, not just something that makes your life more difficult. I don't want you to make the mistake of just "getting by" through school, waiting desperately for summer breaks and, eventually, graduation.
How would your life be better if you actively enjoyed writing an essay? What would school look like if you wanted to suck it dry of all the gifts it has to give you?
All I'm saying is, don't miss out!
Looking for More Essay Writing Tips?
Looking for more essay tips to strengthen your essay writing? Try some of these resources:
7 Tips on Writing an Effective Essay
Tips for Writing Your Thesis Statement
How about you? Do you have any tips for writing an essay? Let us know in the comments .
Need more grammar help? My favorite tool that helps find grammar problems and even generates reports to help improve my writing is ProWritingAid . Works with Word, Scrivener, Google Docs, and web browsers. Also, be sure to use my coupon code to get 20 percent off: WritePractice20
Coupon Code:WritePractice20 »
Ready to try out these ten essay tips to make your essay assignment fun? Spend fifteen minutes using tip #4 and write five original sentences that could be turned into an essay.
When you're finished, share your five sentences in the comments section. And don't forget to give feedback to your fellow writers!
[wp_ad_camp_2]
Joe Bunting
Joe Bunting is an author and the leader of The Write Practice community. He is also the author of the new book Crowdsourcing Paris , a real life adventure story set in France. It was a #1 New Release on Amazon. Follow him on Instagram (@jhbunting).
Want best-seller coaching? Book Joe here.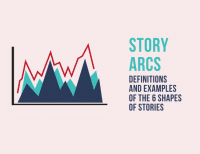 Join over 450,000 readers who are saying YES to practice. You'll also get a free copy of our eBook 14 Prompts :
Popular Resources
Book Writing Tips & Guides Creativity & Inspiration Tips Writing Prompts Grammar & Vocab Resources Best Book Writing Software ProWritingAid Review Writing Teacher Resources Publisher Rocket Review Scrivener Review Gifts for Writers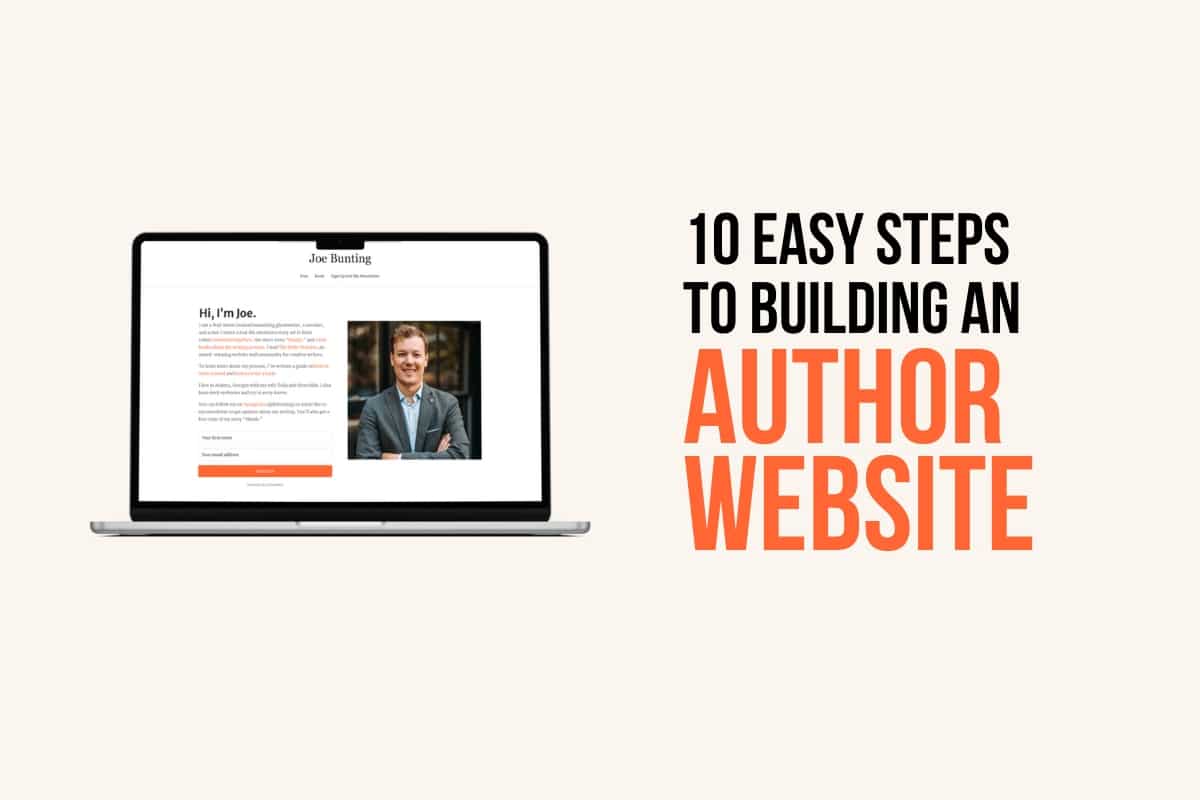 You've got it! Just us where to send your guide.
Enter your email to get our free 10-step guide to becoming a writer.
You've got it! Just us where to send your book.
Enter your first name and email to get our free book, 14 Prompts.
Want to Get Published?
Enter your email to get our free interactive checklist to writing and publishing a book.
Which program are you applying to?
Accepted Admissions Blog
Everything you need to know to get Accepted
June 3, 2022
10 Tips for Better Essay Writing
Let's take your writing up a notch–or two!
Ready to up your game in the writing department? Since you're probably eager to show the adcom that you've got the "write" stuff and can relate your significant experiences and insightful ideas eloquently, these 10 tips are for you:
Think about writing as a conversation on paper. It's very common for people to tense up at the thought of writing their application essays . Unfortunately, writing when tense is likely to result in stiff and stilted prose. You're likely to miss the flavor and colorful details that you need to make your essays pop in a compelling and memorable way. These details are in your head and would come naturally if you were telling your story to a colleague over lunch. Your essays are very important, of course, but your writing needs to sound natural and have some personality. That's why we advise thinking of your essay as a "conversation on paper," letting it flow in your own voice , not some foreign, formal tone you are borrowing as an Applicant to a Big-Name School. Don't worry about overwriting at first – you will and that's fine. Get everything down on paper that you want to say. The editing process comes later. A final suggestion: Before you begin, take a walk, stretch, and take some slow, deep cleansing breaths. These will help clear your head, relax, and jump start your writing.
Vary your sentence structure and styles. Add interest to your writing by mixing simple, complex, and compound sentences. Don't make all your sentences around the same length, either. Occasionally, write a very short sentence: "And that was the end of that job." Or, "Suddenly, I knew what to do." Occasionally, ask a question. Instead of, "I wasn't sure what to do," try, "What was I supposed to do?"
Write in clear, direct, straightforward language. Similar to our advice in Tip 1, avoid using "fancy" or overly sophisticated words in your essays. You're not writing to impress the admissions staff with your hifalutin' vocabulary, but to reveal yourself through your most notable achievements , formative experiences, and your vision for the future. If you're using a word that is new to you, look it up and make sure you understand it and that it's the right word for your purpose. While you don't want to write in a style that is overly casual, a style that is natural and simply stated will be most effective and work to your advantage.
If you are using the same word repeatedly, look for synonyms in a thesaurus. Here's an example: Depending on the context, the word "training" might be switched to "coaching," "sharpening," "tutoring," or "grounding." Seeking alternatives to an otherwise overused word is another way to add variety to your prose (Tip 2). It is also good exercise for your brain, which will make you a better writer.
Avoid the passive voice to tighten your writing. Compare the following sentences: • "During my sophomore and junior years, there was significant development of my maturity and markedly improved self-discipline towards school work." • "During my sophomore and junior years, I matured and my self-discipline improved tremendously." The first example uses twenty words; the revision, only thirteen. The shorter sentence not only reads better but gives you more room to offer the evidence that you really did mature and grow in self-discipline! As an aside, we do not recommend a wholesale excommunication of all passive voice. Sometimes it is necessary and sometimes, it works well stylistically. Use your best judgment for each situation.
Think about your essay as a building where you are the architect. Your opening paragraph lays the foundation and introduces your storyline. That foundational opening should be attention-getting , setting a scene for your readers and placing them smack dab in the middle of an important moment in your life. With each additional paragraph you build on that foundation, adding new information and context so that readers appreciate the experiences you are sharing and how they shaped you. And within each paragraph, make every sentence and every word count.
Avoid weak filler words. They are so easy to use, yet so utterly useless. They include words such as "rather," "quite," "somewhat," "probably," and "possibly ," as well as phrases such as "to make a long story short," "needless to say," and "to be honest." Go on a search-and-delete mission for any of these words and phrases that flatten your prose. We predict that you'll be delighted to see how cutting them strengthens your writing 1,000%.
Beware of grammar check programs Grammarly is widely considered the best of the bunch in these programs and it does many things well. It will flag problems in spelling, punctuation, and grammar and alert you to awkward sentence construction. But as corporate communications trainer Elizabeth Danziger wrote on her Writamins blog , "Grammar checkers' suggestions might tighten your document yet steal the flavor of your message." She observes, "If Abraham Lincoln had run the Gettysburg Address through Grammarly, it would have offered suggestions like: • Rewrite the sentence • Choose a different word • Rephrase sentence • Choose a synonym "A grammar checker cannot intuit the flow and style of your whole document and determine if the stylistic problems it sees are essential to the message you are trying to convey," Danziger cautions. Grammar checkers also lack "cultural awareness," offering identical advice to everyone. So, use with caution. Benefit from the way these programs can catch outright errors, but protect your unique writing voice.
Read and reread Elements of Style by William Strunk, Jr. and E.B. White . Failing to follow basic writing rules may make you appear sloppy, casting doubts about your communication skills – two things you want to avoid at all costs when trying to make a good first impression. This gem of a book can help you avoid these errors. It remains a classic because it succinctly offers basic rules of grammar, punctuation, composition, and style. Available in paperback, this indispensable writer's tool is only 85 pages long.
Ensure that your essays display your communication skills at their best–without you going cross-eyed reviewing them over and over and over. Check out our admissions consulting and application services to see how Accepted can critique and polish your essays till they shine.
But don't take our word for it, read what our clients have said about Accepted.
Related Resources:
Five Fatal Flaws to Avoid in Your Applications , a free guide
4 Tips for Highlighting Your Strengths in Your Application Essays
Identifying the Ingredients of a Winning Essay
7 Simple Steps to Writing an Excellent Diversity Essay
About Us Press Room Contact Us Podcast Accepted Blog Privacy Policy Website Terms of Use Disclaimer Client Terms of Service
Accepted 1171 S. Robertson Blvd. #140 Los Angeles CA 90035 +1 (310) 815-9553 © 2022 Accepted