AI Content Shield
AI KW Research
AI Assistant
SEO Optimizer
AI KW Clustering
Customer reviews
The NLO Revolution
Press Center
Help Center
Content Resources
Facebook Group
8 Effective Hooks to Start Your Speech
Table of Contents
Speeches can be challenging to communicate complicated or nuanced information, which is why the opening sentence matters so much. Hooks for speeches have the power to pull the listener in and keep them involved.
They will grab your audience's attention, get them engaged and interested in what you say, and gradually help set the tone for your speech.
In this article, you'll find eight effective ways to hook your audience and start a strong presentation.
What Is a Hook in Speech?
A hook is a tool to show your audience where you are going in your speech. They are used in two different ways. Firstly, they are used as a transition between ideas. Secondly, Hooks are used to keep the audience involved and engaged .
Using a hook can help keep your audience focused and give them something to hold on to while you get your point across. A good hook grabs the audience's attention and gets them interested in what you're saying.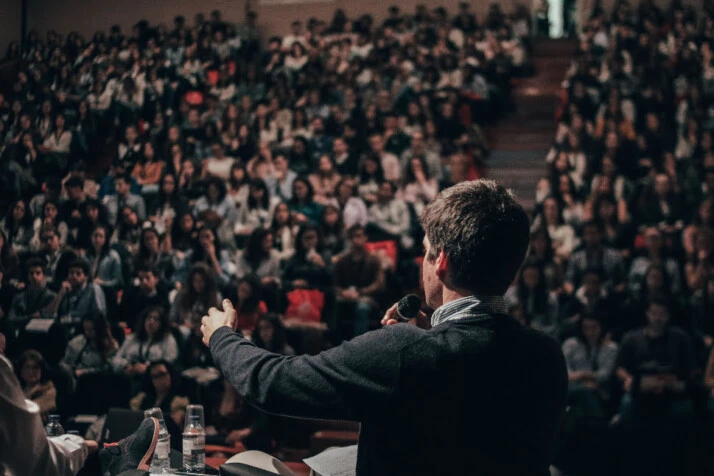 8 Effective Hooks for Speeches
One way to start your speech is to hook your audience with a powerful way of describing the topic you are speaking on. Hooks can be as simple as descriptions, metaphors, or quotations. Here are eight hooks for speeches to make a lasting impression on the audience.
1. Take a Contrarian Stance
One way to start your speech with a powerful hook is to use a contrarian approach. This means that you take another stance on the issue and discuss it orally, thereby raising doubts in your audience.
One way to create a contrarian approach is to argue against an opinion or belief. A contrarian attitude can create easily recognizable hooks for a speech and succeed in catching the audience's attention.
2. Ask Several Rhetorical Questions
Rhetorical questions are powerful because they pull at people's heartstrings. They make statements and ask the listener to agree. Used wisely, they can lead the audience into an argument.
The goal of the question is to ask the listener to think and make a judgment on his own.
3. Use a Powerful Sound Bite
A sound bite is a brief statement that captures the attention of your audience and promises a thought-provoking result. It makes it easier to remember the specifics of what you are talking about.
For example, "Did you know that in 2016 each enterprise had a choice? The choice to go from silos and silences to voice and insight"?
4. Provide a Reference to a Historical Event
Mentioning a historical event is a good attention-getter for speeches. Sometimes you can use the day you present as an opening gambit to tie the topic of your presentation to some historical significance.
Whenever you reference historical events, the audience instantly associates them with their own experience. This leads to a higher level of interest.
5. Employ a Startling Assertion
Making a startling assertion is a quick and effective strategy to get attention. If you're having trouble coming up with a hook, employ a striking fact. Spend some time researching shocking data that show how serious the topic you're going to discuss is.
For example, "You might not know, but your brain has less than three seconds to react when you see a bear in the wild." This is startling as people believe they have enough time to think about what will happen before a bear attack.
6. Take Them Through Imagine or What If Scenario
This is a great hook to start a persuasive speech or one that discusses possible scenarios. It's an ideal hook for a premise based on hypothetical situations and the effects of potential changes.
Ask the audience something that might change their viewpoint, like what if you could go invisible for a day or go back in time? You can also use the word 'Imagine' to draw a mental image and engage the mind.
7. Use Quotations With Your Twist
The usage of quotations is a common strategy for hooks. Although many speakers begin with an appropriate quotation, you might stand out by reciting the quote and putting a twist. You might also use a quote from your personal experience.
8. Tell the Audience a Story
Starting a speech with a story is a great way to engage your audience. For example, "Remember the first time you had a conversation with a child, someone who hadn't even been born yet? "
Each of your listeners would probably remember this conversation vividly because they were a part of it. When starting a speech with a story, use an analogy or an experience to heighten the experience.
Make it relatable and better engage your audience.
Hooks are the rhetorical devices that help you to pull your audience in . There are many different hooks for speeches, and each one is effective in its way.
They help to create a dynamic and colorful tone that keeps the audience engaged. Remember that the audience will only give you about 30 seconds before deciding whether or not to continue listening.
Employ one of the eight effective hooks mentioned in this post to make your speech memorable for the audience.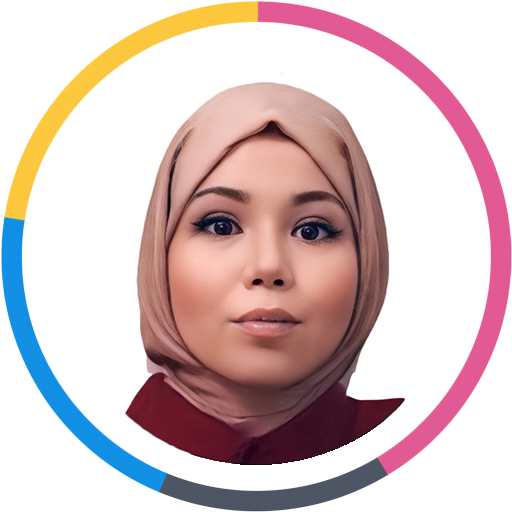 Abir Ghenaiet
Abir is a data analyst and researcher. Among her interests are artificial intelligence, machine learning, and natural language processing. As a humanitarian and educator, she actively supports women in tech and promotes diversity.
Explore All Hook Writing Articles
Guide to writing an interesting expository essay introduction.
A good expository essay begins with an introduction that piques the interest of the reader. The expository essay introduction is…
Discover the Top Creative Story Introduction Examples
Are you an aspiring author dreaming of becoming the likes of Stephen King or Suzanne Collins? Would you like to…
Creative and Powerful Sentence Starters for Essays
It can't be said enough, first impressions matter. And it goes the same for essays because your starter sentences will…
Most Important Parts of an Essay Introduction
The introduction is often one of the most important sections in a paper. It creates a sense of what the…
7 Effective Ways to Start a Sentence
There are different ways to start a sentence and convey your message effectively to the readers. Being aware of the…
Six Social Media Hooks to Boost Engagement
To get the most out of your marketing strategy, you should consider using social media hooks to improve your engagement…
EXPLORE Tech Help Pro About Us Random Article Quizzes Request a New Article Community Dashboard This Or That Game Popular Categories Arts and Entertainment Artwork Books Movies Computers and Electronics Computers Phone Skills Technology Hacks Health Men's Health Mental Health Women's Health Relationships Dating Love Relationship Issues Hobbies and Crafts Crafts Drawing Games Education & Communication Communication Skills Personal Development Studying Personal Care and Style Fashion Hair Care Personal Hygiene Youth Personal Care School Stuff Dating All Categories Arts and Entertainment Finance and Business Home and Garden Relationship Quizzes Cars & Other Vehicles Food and Entertaining Personal Care and Style Sports and Fitness Computers and Electronics Health Pets and Animals Travel Education & Communication Hobbies and Crafts Philosophy and Religion Work World Family Life Holidays and Traditions Relationships Youth
EDIT Edit this Article
PRO Courses Guides New Tech Help Pro Expert Videos About wikiHow Pro Upgrade Sign In
Browse Articles
Learn Something New
Quizzes New
This Or That Game New
Train Your Brain
Explore More
Support wikiHow
About wikiHow
Log in / Sign up
Education and Communications
Communication Skills
Public Speaking
Speechwriting
How to Write a Persuasive Public Speech
Last Updated: March 20, 2023 References Approved
This article was co-authored by Maureen Taylor . Maureen Taylor is the CEO and Founder of SNP Communications, a leadership communications company based in the San Francisco Bay Area. She has been helping leaders, founders, and innovators in all sectors hone their messaging and delivery for almost 30 years, and has worked with leaders and teams at Google, Facebook, Airbnb, SAP, Salesforce, and Spotify. There are 9 references cited in this article, which can be found at the bottom of the page. wikiHow marks an article as reader-approved once it receives enough positive feedback. In this case, 91% of readers who voted found the article helpful, earning it our reader-approved status. This article has been viewed 91,805 times.
Public speaking is something many people fear, and when you must speak persuasively, the pressure is even greater. Many people aren't sure where to start when they need to write a speech. Fortunately, if you choose a topic you're passionate about and prepare yourself properly, you too can deliver a powerful and engaging speech.
Sample Persuasive Speeches
Researching your Topic
For example, if your school recently adopted school uniforms, you could write a compelling persuasive speech in favor of the new policy.
For example, adopting a school uniform can reduce the distractions that students face at school. However, it can be a financial burden for parents who can't afford to buy lots of new clothes for their children.
For example, if a parent is worried that providing school uniforms for their children would become a financial burden, you could point out that uniforms are more cost effective in the long run.
"To persuade your audience, it helps to understand who they are and why your presentation matters to them."
Maureen Taylor
If you were trying to convince a room full of angry parents that school uniforms are in the best interest of their child, you could mention the ways in which the uniforms have benefitted a particular member of the community.
The more time you spend on research and outlining, the less time you'll have to spend writing the speech. Writing is much easier if you've prepared yourself properly.
Writing your Speech
For example, your goal might be to convince elementary school parents that a school uniform would benefit their children. Everything you would write would need to be relevant to this goal.
Read out loud as you write. [7] X Research source This technique will help show you how your speech sounds to an audience. Any awkward phrases will be easy to spot.
If you were arguing in favor of school uniforms, you might say, "Buying new clothes is expensive. I certainly can't afford to buy as much as I'd like. However, when you have less types of clothing to buy, you save money in the long run.
For example, to prove that school uniforms are beneficial for students, you might write about the personal experiences of a student who has benefitted from the new uniform policy.
Tell the audience why they should care. While you're helping them visualize your point of view, it's important to remind them of the reasons they should agree with you.
As a reminder, the "body" of a speech or paper refers to the writing between the introduction and the conclusion.
Try to include a "hook" in your introduction, or a sentence that is compelling and strongly worded. For example, you might write, "Many parents are against the new uniform policy. They wouldn't be against it if they knew how beneficial it was to our students."
Delivering your Speech
Rehearse your speech. You can do this in front of a mirror or in front of a small audience of family and friends. The more you practice the better your speech will be.
If you're really worried about forgetting your speech, copy your speech word-for-word onto your notecards. Use one sentence per notecard and write in large letters.
Don't worry if you fumble over a few words. Your audience will be forgiving if you make a mistake. The important thing to do is to finish giving the speech.
If you're really nervous, stare over the audience. Find a spot on the wall over everyone's heads to look at. Your audience will think that you're making eye contact.
The Gettysburg Address is a good example of a short concise speech with less than three hundred words. [13] X Research source
Community Q&A
Read inspiring speeches, such as "Lend Me Your Ears" by William Safire. The more you read, the better your own writing will be. Thanks Helpful 1 Not Helpful 0
Consider introducing yourself at the beginning of the speech by saying, "Good afternoon. My name is…and I'm here to talk about…" Thanks Helpful 1 Not Helpful 0
You Might Also Like
↑ https://open.lib.umn.edu/communication/chapter/11-2-persuasive-speaking/
↑ http://grammar.yourdictionary.com/style-and-usage/steps-for-writing-a-persuasive-speech.html
↑ https://open.lib.umn.edu/publicspeaking/chapter/17-3-organizing-persuasive-speeches/
↑ https://courses.lumenlearning.com/wm-publicspeaking/chapter/the-goals-of-a-speech/
↑ https://publichealth.wustl.edu/write-rewrite-and-even-read-out-loud/
↑ https://greatergood.berkeley.edu/topic/empathy/definition
↑ https://courses.lumenlearning.com/suny-realworldcomm/chapter/10-3-vocal-delivery/
↑ https://www.canr.msu.edu/news/eye_contact_tips_to_make_your_presentations_stronger
↑ https://rmc.library.cornell.edu/gettysburg/good_cause/transcript.htm
About This Article
Reader Success Stories
Prince Asamoah
Dec 6, 2022
Did this article help you?
Akemi Nyoni
Jul 15, 2018
Featured Articles
Trending Articles
Watch Articles
Terms of Use
Privacy Policy
Do Not Sell or Share My Info
Not Selling Info
Get all the best how-tos!
Sign up for wikiHow's weekly email newsletter
What this handout is about
This handout will help you create an effective speech by establishing the purpose of your speech and making it easily understandable. It will also help you to analyze your audience and keep the audience interested.
What's different about a speech?
Writing for public speaking isn't so different from other types of writing. You want to engage your audience's attention, convey your ideas in a logical manner and use reliable evidence to support your point. But the conditions for public speaking favor some writing qualities over others. When you write a speech, your audience is made up of listeners. They have only one chance to comprehend the information as you read it, so your speech must be well-organized and easily understood. In addition, the content of the speech and your delivery must fit the audience.
What's your purpose?
People have gathered to hear you speak on a specific issue, and they expect to get something out of it immediately. And you, the speaker, hope to have an immediate effect on your audience. The purpose of your speech is to get the response you want. Most speeches invite audiences to react in one of three ways: feeling, thinking, or acting. For example, eulogies encourage emotional response from the audience; college lectures stimulate listeners to think about a topic from a different perspective; protest speeches in the Pit recommend actions the audience can take.
As you establish your purpose, ask yourself these questions:
What do you want the audience to learn or do?
If you are making an argument, why do you want them to agree with you?
If they already agree with you, why are you giving the speech?
How can your audience benefit from what you have to say?
Audience analysis
If your purpose is to get a certain response from your audience, you must consider who they are (or who you're pretending they are). If you can identify ways to connect with your listeners, you can make your speech interesting and useful.
As you think of ways to appeal to your audience, ask yourself:
What do they have in common? Age? Interests? Ethnicity? Gender?
Do they know as much about your topic as you, or will you be introducing them to new ideas?
Why are these people listening to you? What are they looking for?
What level of detail will be effective for them?
What tone will be most effective in conveying your message?
What might offend or alienate them?
For more help, see our handout on audience .
Creating an effective introduction
Get their attention, otherwise known as "the hook".
Think about how you can relate to these listeners and get them to relate to you or your topic. Appealing to your audience on a personal level captures their attention and concern, increasing the chances of a successful speech. Speakers often begin with anecdotes to hook their audience's attention. Other methods include presenting shocking statistics, asking direct questions of the audience, or enlisting audience participation.
Establish context and/or motive
Explain why your topic is important. Consider your purpose and how you came to speak to this audience. You may also want to connect the material to related or larger issues as well, especially those that may be important to your audience.
Get to the point
Tell your listeners your thesis right away and explain how you will support it. Don't spend as much time developing your introductory paragraph and leading up to the thesis statement as you would in a research paper for a course. Moving from the intro into the body of the speech quickly will help keep your audience interested. You may be tempted to create suspense by keeping the audience guessing about your thesis until the end, then springing the implications of your discussion on them. But if you do so, they will most likely become bored or confused.
For more help, see our handout on introductions .
Making your speech easy to understand
Repeat crucial points and buzzwords.
Especially in longer speeches, it's a good idea to keep reminding your audience of the main points you've made. For example, you could link an earlier main point or key term as you transition into or wrap up a new point. You could also address the relationship between earlier points and new points through discussion within a body paragraph. Using buzzwords or key terms throughout your paper is also a good idea. If your thesis says you're going to expose unethical behavior of medical insurance companies, make sure the use of "ethics" recurs instead of switching to "immoral" or simply "wrong." Repetition of key terms makes it easier for your audience to take in and connect information.
Incorporate previews and summaries into the speech
For example:
"I'm here today to talk to you about three issues that threaten our educational system: First, … Second, … Third,"
"I've talked to you today about such and such."
These kinds of verbal cues permit the people in the audience to put together the pieces of your speech without thinking too hard, so they can spend more time paying attention to its content.
Use especially strong transitions
This will help your listeners see how new information relates to what they've heard so far. If you set up a counterargument in one paragraph so you can demolish it in the next, begin the demolition by saying something like,
"But this argument makes no sense when you consider that . . . ."
If you're providing additional information to support your main point, you could say,
"Another fact that supports my main point is . . . ."
Helping your audience listen
Rely on shorter, simpler sentence structures.
Don't get too complicated when you're asking an audience to remember everything you say. Avoid using too many subordinate clauses, and place subjects and verbs close together.
Too complicated:
The product, which was invented in 1908 by Orville Z. McGillicuddy in Des Moines, Iowa, and which was on store shelves approximately one year later, still sells well.
Easier to understand:
Orville Z. McGillicuddy invented the product in 1908 and introduced it into stores shortly afterward. Almost a century later, the product still sells well.
Limit pronoun use
Listeners may have a hard time remembering or figuring out what "it," "they," or "this" refers to. Be specific by using a key noun instead of unclear pronouns.
Pronoun problem:
The U.S. government has failed to protect us from the scourge of so-called reality television, which exploits sex, violence, and petty conflict, and calls it human nature. This cannot continue.
Why the last sentence is unclear: "This" what? The government's failure? Reality TV? Human nature?
More specific:
The U.S. government has failed to protect us from the scourge of so-called reality television, which exploits sex, violence, and petty conflict, and calls it human nature. This failure cannot continue.
Keeping audience interest
Incorporate the rhetorical strategies of ethos, pathos, and logos.
When arguing a point, using ethos, pathos, and logos can help convince your audience to believe you and make your argument stronger. Ethos refers to an appeal to your audience by establishing your authenticity and trustworthiness as a speaker. If you employ pathos, you appeal to your audience's emotions. Using logos includes the support of hard facts, statistics, and logical argumentation. The most effective speeches usually present a combination these rhetorical strategies.
Use statistics and quotations sparingly
Include only the most striking factual material to support your perspective, things that would likely stick in the listeners' minds long after you've finished speaking. Otherwise, you run the risk of overwhelming your listeners with too much information.
Watch your tone
Be careful not to talk over the heads of your audience. On the other hand, don't be condescending either. And as for grabbing their attention, yelling, cursing, using inappropriate humor, or brandishing a potentially offensive prop (say, autopsy photos) will only make the audience tune you out.
Creating an effective conclusion
Restate your main points, but don't repeat them.
"I asked earlier why we should care about the rain forest. Now I hope it's clear that . . ." "Remember how Mrs. Smith couldn't afford her prescriptions? Under our plan, . . ."
Call to action
Speeches often close with an appeal to the audience to take action based on their new knowledge or understanding. If you do this, be sure the action you recommend is specific and realistic. For example, although your audience may not be able to affect foreign policy directly, they can vote or work for candidates whose foreign policy views they support. Relating the purpose of your speech to their lives not only creates a connection with your audience, but also reiterates the importance of your topic to them in particular or "the bigger picture."
Practicing for effective presentation
Once you've completed a draft, read your speech to a friend or in front of a mirror. When you've finished reading, ask the following questions:
Which pieces of information are clearest?
Where did I connect with the audience?
Where might listeners lose the thread of my argument or description?
Where might listeners become bored?
Where did I have trouble speaking clearly and/or emphatically?
Did I stay within my time limit?
Other resources
Toastmasters International is a nonprofit group that provides communication and leadership training.
Allyn & Bacon Publishing's Essence of Public Speaking Series is an extensive treatment of speech writing and delivery, including books on using humor, motivating your audience, word choice and presentation.
Works consulted
We consulted these works while writing this handout. This is not a comprehensive list of resources on the handout's topic, and we encourage you to do your own research to find additional publications. Please do not use this list as a model for the format of your own reference list, as it may not match the citation style you are using. For guidance on formatting citations, please see the UNC Libraries citation tutorial . We revise these tips periodically and welcome feedback.
Boone, Louis E., David L. Kurtz, and Judy R. Block. 1997. Contemporary Business Communication . Upper Saddle River, NJ: Prentice Hall.
Ehrlich, Henry. 1994. Writing Effective Speeches . New York: Marlowe.
Lamb, Sandra E. 1998. How to Write It: A Complete Guide to Everything You'll Ever Write . Berkeley: Ten Speed Press.
Make a Gift
Persuasive Speeches — Types, Topics, and Examples
What is a persuasive speech?
In a persuasive speech, the speaker aims to convince the audience to accept a particular perspective on a person, place, object, idea, etc. The speaker strives to cause the audience to accept the point of view presented in the speech.
The success of a persuasive speech often relies on the speaker's use of ethos, pathos, and logos.
Ethos is the speaker's credibility. Audiences are more likely to accept an argument if they find the speaker trustworthy. To establish credibility during a persuasive speech, speakers can do the following:
Use familiar language.
Select examples that connect to the specific audience.
Utilize credible and well-known sources.
Logically structure the speech in an audience-friendly way.
Use appropriate eye contact, volume, pacing, and inflection.
Pathos appeals to the audience's emotions. Speakers who create an emotional bond with their audience are typically more convincing. Tapping into the audience's emotions can be accomplished through the following:
Select evidence that can elicit an emotional response.
Use emotionally-charged words. (The city has a problem … vs. The city has a disease …)
Incorporate analogies and metaphors that connect to a specific emotion to draw a parallel between the reference and topic.
Utilize vivid imagery and sensory words, allowing the audience to visualize the information.
Employ an appropriate tone, inflection, and pace to reflect the emotion.
Logos appeals to the audience's logic by offering supporting evidence. Speakers can improve their logical appeal in the following ways:
Use comprehensive evidence the audience can understand.
Confirm the evidence logically supports the argument's claims and stems from credible sources.
Ensure that evidence is specific and avoid any vague or questionable information.
Types of persuasive speeches
The three main types of persuasive speeches are factual, value, and policy.
A factual persuasive speech focuses solely on factual information to prove the existence or absence of something through substantial proof. This is the only type of persuasive speech that exclusively uses objective information rather than subjective. As such, the argument does not rely on the speaker's interpretation of the information. Essentially, a factual persuasive speech includes historical controversy, a question of current existence, or a prediction:
Historical controversy concerns whether an event happened or whether an object actually existed.
Questions of current existence involve the knowledge that something is currently happening.
Predictions incorporate the analysis of patterns to convince the audience that an event will happen again.
A value persuasive speech concerns the morality of a certain topic. Speakers incorporate facts within these speeches; however, the speaker's interpretation of those facts creates the argument. These speeches are highly subjective, so the argument cannot be proven to be absolutely true or false.
A policy persuasive speech centers around the speaker's support or rejection of a public policy, rule, or law. Much like a value speech, speakers provide evidence supporting their viewpoint; however, they provide subjective conclusions based on the facts they provide.
How to write a persuasive speech
Incorporate the following steps when writing a persuasive speech:
Step 1 – Identify the type of persuasive speech (factual, value, or policy) that will help accomplish the goal of the presentation.
Step 2 – Select a good persuasive speech topic to accomplish the goal and choose a position .
Step 3 – Locate credible and reliable sources and identify evidence in support of the topic/position. Revisit Step 2 if there is a lack of relevant resources.
Step 4 – Identify the audience and understand their baseline attitude about the topic.
Step 5 – When constructing an introduction , keep the following questions in mind:
What's the topic of the speech?
What's the occasion?
Who's the audience?
What's the purpose of the speech?
Step 6 – Utilize the evidence within the previously identified sources to construct the body of the speech. Keeping the audience in mind, determine which pieces of evidence can best help develop the argument. Discuss each point in detail, allowing the audience to understand how the facts support the perspective.
Step 7 – Addressing counterarguments can help speakers build their credibility, as it highlights their breadth of knowledge.
Step 8 – Conclude the speech with an overview of the central purpose and how the main ideas identified in the body support the overall argument.
Persuasive speech outline
One of the best ways to prepare a great persuasive speech is by using an outline. When structuring an outline, include an introduction, body, and conclusion:
Introduction
Attention Grabbers
Ask a question that allows the audience to respond in a non-verbal way; ask a rhetorical question that makes the audience think of the topic without requiring a response.
Incorporate a well-known quote that introduces the topic. Using the words of a celebrated individual gives credibility and authority to the information in the speech.
Offer a startling statement or information about the topic, typically done using data or statistics.
Provide a brief anecdote or story that relates to the topic.
Starting a speech with a humorous statement often makes the audience more comfortable with the speaker.
Provide information on how the selected topic may impact the audience .
Include any background information pertinent to the topic that the audience needs to know to understand the speech in its entirety.
Give the thesis statement in connection to the main topic and identify the main ideas that will help accomplish the central purpose.
Identify evidence
Summarize its meaning
Explain how it helps prove the support/main claim
Evidence 3 (Continue as needed)
Support 3 (Continue as needed)
Restate thesis
Review main supports
Concluding statement
Give the audience a call to action to do something specific.
Identify the overall importan ce of the topic and position.
Persuasive speech topics
The following table identifies some common or interesting persuasive speech topics for high school and college students:
Persuasive speech examples
The following list identifies some of history's most famous persuasive speeches:
John F. Kennedy's Inaugural Address: "Ask Not What Your Country Can Do for You"
Lyndon B. Johnson: "We Shall Overcome"
Marc Antony: "Friends, Romans, Countrymen…" in William Shakespeare's Julius Caesar
Ronald Reagan: "Tear Down this Wall"
Sojourner Truth: "Ain't I a Woman?"

Plagiarism checker Do The Check
Academic editing Ask For Help
Samples database View Samples Base
How To Write A Persuasive Speech: 7 Steps
11 Aug 2021
Quick Navigation
What is a persuasive speech and the purpose of it.
7 Steps On How To Write A Good Persuasive Speech
Persuasive Speech Tips You Have To Remember
Are you wondering what a persuasive speech is? Have you ever questioned yourself on how to write a persuasive speech without any previous experience? In brief, it is a text containing crucial information on a topic to convince the audience (whether it is your classroom or a big scientific meeting) of your opinion. An effective persuasive speech should be clear, concise, and argumentative so that it is easy to see the statement you want to communicate. The sentences and words of it should be not academic, not complicated, or hard to understand.
Persuasive talks can be written on any subject or any social issue about which you have a certain opinion and want to share it with somebody. They are aimed at drawing people's attention to the importance of understanding a social issue and one's thoughts about it or even a call to action. It is not a problem to use the speech writing service to ease your life and have some spare time.
Improve your grades with our Essay Writing Course
Academic writing is easy… if you know how. Learn to write essays from a PapersOwl writer who has written over 800 papers
As we have mentioned before, a persuasive speech is an appealing and inspiring talk you give to an audience that should comprehend the issues you talk about and the processes you criticize or praise. The structure of it is quite simple: there should be a thesis that reflects the main text thesis and confirms that the author's purpose is to inform the audience, not only to persuade it.
In the main body, there is evidence and a probable solution to the problem the speaker offers. In the end, the need for an appropriate conclusion appears as well as a call to action.
What is the purpose of a convincing speech?
Provide the audience with the basic data about the issue
Get the listeners to understand why the topic is important and how it is related to a person's everyday life (remember that when you write your speech, you need to make it practical)
Make the audience accept some inferior intellectual thoughts, problems, solutions, and critique
Get proper feedback from society as a whole to understand our world better.
Need help with writing a persuasive speech?
Get your paper written by a professional writer
7 Steps On How To Write A Good Persuasive Speech
Writing an excellent, compelling speech is all about proper planning and knowing how to start a speech . Following a clear outline and format will help you finish an impressive persuasive speech that will move the crowd. Here are a few steps to follow if you want to write a persuasive speech that everyone will love.
Research is the most crucial part of writing a persuasive speech. Unless you're well-informed, you won't be able to compose your task properly. You'll most probably write about a controversial topic, and this means a lot of reading and research is needed. You must sound like an educated expert who has enough knowledge that influences others. You must also learn about the audience and choose the right language and style to write a speech for me that provides real value.
Brainstorm for interesting ideas. Take notes and draw mind maps that help you stay focused while planning. Have all the information ready before you start working on your task.
Picking the right sources is the key to successful writing. While there might be tons of information, students and professionals should always stick to relevant academic sources like journals, official documents, books, and studies. If you're using an online source, make sure it's academically adequate.
You can always hire a professional speech writing service to help you with picking sources and references. This way you can guarantee it will sound professional and be academically accurate.
What's the purpose of your persuasive speech? Your audience should identify the problem or issue from the very beginning. This way they will stay focused on listening till the end. It all starts with crafting an informative thesis statement that tells people what they're about to hear.
Start with a Strong Opening
After brainstorming for good ideas, it is time for writing. Following the right persuasive speech, the format is essential. Starting your introduction with an attention-grabbing quote, picture, video, or compelling story will certainly tempt people to listen. Link your speech to the audience and what interests them. Make sure that your thesis statement explains the purpose and cause of writing this persuasive speech, in addition to suggesting a solution to the problem. Some prefer writing the introduction at the end. It doesn't matter as long as you follow the right rules.
Remember the goal of persuasive speeches is to motivate and influence. But successful writing is not only based on what you feel and think. This means your central idea should be backed up by logical evidence that supports your claims. Make sure you discuss each point in detail and use facts that support your viewpoint.
Discuss Counter-Arguments
Counter-arguments add value to your persuasive speeches because they show that you've done lots of research. This section provides answers that your audience will most probably ask.
End your Speech with a Call to Action
The conclusion should end with a call to action. After listening to your argument and proof, you want the audience to make a move. Restate your purpose statement, summarize the topic and reinforce your points by restating the logical evidence you've provided.
If you want to learn how to write a persuasive speech but don't have the time or energy to do the research, why not have a paper written for you ? Persuasive speeches are an important part of many events and activities, and knowing how to write one will help you make a strong impression on your audience. Through careful research and thoughtful delivery, you can craft a persuasive speech that will captivate and reach your audience, whether you're trying to convince them of a point of view or persuade them to act.
Stuck with finding the right title?
Get plenty of fresh and catchy topic ideas and pick the perfect one with PapersOwl Title Generator.
Now that you've written your task, you should check it for grammar, punctuation, and spelling mistakes. Moreover, you must practice delivering it in front of the audience. One of the best persuasive speech tips is to read it in front of some friends and family members. Listen to their honest feedback and highlight areas for improvement. You can also practice in front of a mirror, and watch out for the right body language that can have a significant effect on the success of your persuasive speech.
In this article, we have tried to persuade you that it is easy to persuade an audience while composing a text to have a great impact. You are able to write the text for a speech yourself or delegate your responsibilities to one of the best writing services. The advantages of the second option are obvious: free time, a text's quality, flexible deadlines, and reasonable prices. Nonetheless, do not neglect your opportunity to become a writer yourself as it is a wonderful experience.
Build your thesis statement
This is AI-powered online tool that lets you create a thesis statement about any topic you need.
Simple interface
Works with any type of paper
Absolutely free
Unlimited attempts
Composing inspiring talks is not a simple task to do if you are a beginner in the writing sphere. Whether it is a college assignment or your personal business, it will not seem easy when it comes to the writing process - be prepared for that. This work is quite harder than doing homework or an essay as it requires brainstorming your main statement variants and possible arguments to support it. It is vital that you consider those seven steps for writing that our experts have given above. Or you can always speech writing services online at PapersOwl.
If you fail to follow our pieces of advice, you risk missing something important when composing your convincing talk. For example, if you have no passion for your topic or have no idea what your conclusion will be like, then more than likely your audience will not take you seriously. Know your weaknesses, strengths, and choose persuasive speech topics , follow your passion, and you will certainly come up with a great text.
Crafting a persuasive speech that will capture and retain the attention of your audience can be quite a challenge. But you don't have to do it alone. By working with PapersOwl.com , you can easily create a persuasive speech that's both effective and well-organized. We'll be with you every step of the way, from coming up with a compelling argument to delivering the speech with confidence.
Was this article helpful?
Thanks for your feedback.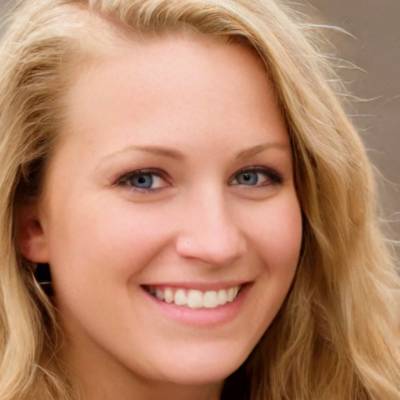 Prof. Linda Mia
I've worked for the past eight years as a content editor, creative writer, and professional essay writer. Every day, I work hard to make sure my clients are satisfied with the projects and papers I write for them. My areas of expertise are wide, ranging from Psychology and Sociology to Political Science and World History.
Readers also enjoyed
Insider's guide how to beating turnitin.
Student Tips 89 likes
Redundancy in Writing: Guide on Succinctly Writing
Student Tips 77 likes
Draw Our Owl In Your Own Style (Art Competition)
Student Tips 64 likes
WHY WAIT? PLACE AN ORDER RIGHT NOW!
Simply fill out the form, click the button, and have no worries!
7 Super and Strategic Hooks In Speaking
Uncategorized >>
Recent speech at an education conference to 500 educators but many more showed up!
If you don't have hooks strategically sprinkled throughout your speech, chances are your audience will bail mentally if not physically.
You have to find ways to keep hooking your audience so THEY don't want to let go.
Below you'll find 7 super hooks (in no particular order) that get your audience to say, "Tell me more" or "What happened next?"
Hook #1: Curiosity Hook
"After 15 years of trial and error, research, and blood, sweat, and tears, I've finally found out what makes the difference between a good presenter and a great one. It's…"
That's an example of a curiosity hook. You find ways to make your long road lead to their shortcut. However, you don't tell them what they want to know…at least not immediately. Make them curious, tease them a little more, and then give them the tool (or solution, answer, or formula, etc.).
Hook #2 – Avoidance Hook
Here's an example of an Avoidance Hook.
I tell a story about a speech I gave in Michigan when I failed miserably to the point where the meeting planner couldn't even look me in the eyes. Then I say to my audience of speakers, "This is something you should not have to go through and you won't if you listen closely."
The Avoidance Hook focuses on something your audience wants to avoid. It's important to use this type of hook because sometimes people are motivated by what they want to avoid more than they are by what they want to attain.
Hook #3 – Attainment Hook
I've said to an audience of speakers, "How would you like a tool to make a deeper connection than you've ever made before? If so, say yes." They always yell, "YES!"
The Attainment Hook is just how it sounds. You simply let the audience know what they can attain if they pay attention to what's coming next. Think results-based. I mention that they'll be able to make a deeper connection than they ever have before. That's certainly something they want, but I make sure to tease them before I tell them. Don't give it up too soon. Make them wait for it and want it.
Hook #4 The "Most People" Hook
When speaking, always keep this in mind:
Most people don't want to be most people"
When I used to watch the master presenters, I realized many of them made statements like, "Most people do this" or "Most people do that." Whenever I heard those statements, I'd say to myself "I'm not going to be like most people. I don't want to be average. I want to do something different."
That's the effect the words "most people" have on people. For example, I've said, "Most people live their lives on get-set. When it comes to pursuing their goals and dreams, they take their marks, they get-set, and they never go. They live and they die on get-set."
Because "most people" are two of the most persuasive words in the English language, my audience members get very motivated to "go" rather than live on "get-set."
Hook #5 – Conflict Hook
Good stories have a conflict that is established early. Great stories not only establish the conflict, they also escalate it. Think about the Titanic. One of the conflicts was when the Titanic hit the iceberg. However, the escalation of the conflict was when the water rose on the Titanic. If the water never rose on the Titanic, then that would have been a terrible movie. Always think, "How can I raise the water on the Titanic in my story?"
The conflict is the hook because your audience wants to see how you will overcome it and what tools you will use. Why? Because maybe they can use similar tools for similar situations. In that way, your speech has become very useful to them.
Hook #6 Silence Hook
I tell a story about how excited I was to meet my speaking hero. The only problem was, when I approached him, he said nothing back to me. That silence in the story becomes a hook because my audience is anxious to hear what he is going to say and then, when he doesn't say anything, they get ever hungrier to see what I'm going to do about it. The silent moment becomes the hook.
The problem with some speakers is they rush through the silence and make the potential hook much less effective. Take your time, dance in the silence, and watch your audience move to the edge of their seats.
Hook #7 Statement Hook
One of the first stories I ever told as a speaker started out like this:
"Nobody has ever died from a snakebite."
My audience wonders, "What's he talking about? People get bitten all the time and I'm sure some of them have died."
I then go on to tell them it's not the bite, it's the venom that kills them.
The key is that the first statement hooked them in to want to know more. The rest of the story cleared it up and answered their question.
When all of your hooks are done, your speech is over.
Final Words on Hooks
As you can see, it's important not only to have hooks at the beginning and end of your speeches, but to sprinkle them throughout. Remember, when you are in speaking, you are in sales. These hooks will sell your audience on listening to the next part of your presentation.
Oh, wait a minute!  I almost forgot. There is an 8 th hook and it's more powerful than the other 7 combined. It's…
3 Unique Ways to Stay Connected to Your Audience - August 11, 2023
One Quick and Easy Humor Tool for Speakers - July 14, 2023
2 Questions to Make Your Audience Laugh and Connect Deeper With You - July 6, 2023
Leave a Reply 17 comments
Leave a reply:.
Save my name, email, and website in this browser for the next time I comment.
My Speech Class
Public Speaking Tips & Speech Topics
50+ Hook Examples: The Opening Lines That Make Your Essay Successful
Jim Peterson has over 20 years experience on speech writing. He wrote over 300 free speech topic ideas and how-to guides for any kind of public speaking and speech writing assignments at My Speech Class.
Writing a good paper starts with brainstorming a brilliant hook, which keeps your audience engaged with the text. There are many ways to formulate hooks, which will help your writing sound more original and compelling. Looking at some essay hook examples and tips on writing them is the first step to creating one of your own!
In this article:
What is a Hook?
Tips for creating a great hook, question hook examples, strong statement examples, fact/statistic hook examples, metaphor/simile hook examples, anecdotal hook examples.
A "hook" is a sentence that grabs the reader's attention and keeps them interested in the outcome of your academic text or research paper. The hook is found in the first sentence or two in the opening paragraph in an academic text and serves both as an introduction and an attention grabber.
In literature, such sentences are often found in novels. A great personal favorite of mine is Christmas Carol's first sentence: "Marley was dead: to begin with. " This invites tons of interesting questions and piques your curiosity, making you want to read along.
We come across hook examples in our day-to-day lives, scrolling through YouTube video titles and website links. Clickbait can be considered the hook of the modern world, and there are tons of techniques to learn from it.
However, this article will focus on essay hooks for academic papers specifically. In the section below, we'll be discussing tips on writing hook sentences and engaging your reader's interest through a single opening sentence.
There are different types of hook sentences in an essay introduction. We'll take a look at each type, and a few tips, so later on, you can start formulating your own essay hooks based on these few examples.
Can We Write Your Speech?
Get your audience blown away with help from a professional speechwriter. Free proofreading and copy-editing included.
Question Hook: If you're writing an art essay, philosophy paper, or business coursework, choosing a compelling and interesting question will leave the readers pondering throughout your text. The reader will automatically try to look for the answer within your research paper.
Strong Statement: The opening lines can be controversial, a bold claim – the best hooks for argumentative essays are. This method can shock your audience, and they'll be curious to learn how you defend your argument.
Fact/Statistic Hook: These hook examples are used for scientific and academic assignments, allowing you to use a lesser-known fact or statistic which will grab the reader's attention.
Metaphor/Simile Hook: You can set up a scene by telling a short story for your readers to imagine before getting to your essay's core. This metaphor hook can be highly compelling and relatable to your audience.
Anecdotal Hook: The trickiest essay hook used to diffuse the tension surrounding a heavy topic. This tricky opening line should be carefully thought out and guaranteed to make the reader laugh and only used in the right circumstances.
If you're using the fact/statistic hook, always make sure you quote a credible source. The same goes for the interesting facts hook type. Include those sources in the body of your essay.
It also helps to think of a hook you came across recently that made an impression on you. Was it a controversial blog post? A captivating personal story? A thesis statement that made you ponder?
Once you finish reading our article, it's helpful to test your hook and introductory paragraph out to an audience. Have another student, tutor, or parent read it. See if it's doing its purpose – is the reader engaged? What did they understand from your hook? Is the essay topic clear?
Don't get discouraged if you don't get it right the first time. Writing is a long process and requires a lot of rewriting. Take a small break and give it another go.
How to Write a Great Hook + Examples
There are two crucial points to follow when you write a hook:
Keep your sentences short – don't overstuff your sentences or let them run longer than two rows.
Use simple, comprehensive language – the ultimate essay can be read and understood by anyone, even people outside your academic course.
It's time to get to the examples!
What if I told you the world has an unlimited energy resource?
How much screen time is too much for elementary school children?
Is online education the best way to learn in the middle of a pandemic?
Did you know women are twice as likely to experience clinical depression than men?
Are your evening habits keeping you from getting a good night's sleep?
Do jobs that require degrees have a higher earning potential?
How important is it for YouTubers to use search engine optimization strategies?
Will the consumption of meat products become a luxury in the year 2050?
Has reading become more challenging due to our short attention span?
Have you ever wondered why traffic builds up on no-stop roads?
Why we should feel sorry for high achievers?
Why you don't need to be exceptional?
How much sugar do you think you consume?
The effects of global warming are irreversible, so what can we do to optimize our living now?
Should fireworks be banned due to noise pollution and its effect on animals?
Has television died in place for streaming services?
Is our hatred of certain foods and flavors a direct result of our genetic heritage?
Android app development will die out in the next twenty years.
You'll always marry the wrong person.
Why is ordinary life not good enough anymore?
Why are romantics ruining love?
"The wicked tend to win" Machiavelli
The hardest person in the world to break up with.
Some imaginary friends can cultivate independence in a child.
Did you know that space smells like seared steak?
The human body houses 10 times more bacteria than it does cells.
The longest war in the world is between the Netherlands and Sicily and here's what happened.
"A country that demands moral perfection in its foreign policy will achieve neither perfection nor security" H. Kissinger
Cat purring can be beneficial to your health.
There is a scientific explanation behind boredom.
The average drunk driver drives under the influence more than 80 times before they get arrested for the first time.
1/3 of adults still sleep with a comfort toy in bed.
The average American generates nearly 4.5 pounds of trash each day.
The global rate for keeping good hygiene after using the toilet is 20%.
Americans read for pleasure for less than 10 minutes every day.
The average American eats around 13 pounds of ice cream each year.
More than 1/2 million people experience homelessness each night.
Approximately 90% of people who experience a cardiac arrest outside of hospitals die.
Farmers and ranchers make up less than 2% of Americans.
Approximately half of Americans will experience a mental illness during their lifetime.
My cousin Joanna went to a party with red lipstick all over her teeth. I couldn't help myself to tell her.
I dressed up as a werewolf last Halloween. That's when everything started.
As a child my grandfather gave my grandma her favorite flower- a rose on every holiday. Does this kind of love still exist?
Last year my parents dragged me to Paris six times. I had the most dreadful time – I just couldn't understand how such a historic city can be so dirty, or why.
The cause and effect example – when talking about the importance of safety, tell a story with an important moral.
Imagine sitting by the fire with the love of your life…
I have a four-year old baby – my publishing business I started in 2018.
The picture of… brought back memories of…
It's difficult to talk about… because…
If you were a famous person, would you…
When I was 6, I was given a pet hamster for Christmas. Needless to say, little Zach is gone now, but I wonder how long he could have lived if I had been given it at 12?
One reason I decided to switch to a healthy diet is… well it's cheaper than buying a whole new set of clothes!
I like talking to myself. Sometimes I have these seemingly clever and long conversations. I hardly have a clue what I'm talking about.
Mastering the hook sentence is something you might end up using in your day-to-day life, especially if you go into academia, publishing, or journalism as a career choice. But that's not it – we use hooks to communicate on social media. The title of our blog post or recent youtube video are examples of well-formulated hooks. The quicker you start practicing them the easier they'll become to use.
If you're having any other academic trouble, like coming up with essay topics , or you want to learn the outlines of the different essay types, we can help you with that! You'll become an essay writing pro in no time! We've got some good and interesting research paper topics we're proud of, as well as demonstration speech topics ! Hook sentence examples are just the start!
We hope this article has helped you master the art of essay writing, and you now find the reader agrees with your point of view! Let us know of any good hook examples you came up with!
How to Create a Compelling Rhetorical Analysis Essay Outline
Write a Gripping Personal Narrative Essay Using Our Cheat Guide
Leave a Comment
I accept the Privacy Policy
Reach out to us for sponsorship opportunities
Vivamus integer non suscipit taciti mus etiam at primis tempor sagittis euismod libero facilisi.
© 2023 My Speech Class
Persuasive Speech
Persuasive Speech Outline
Persuasive Speech Outline - Samples, Format, and Writing Tips
Published on: Dec 16, 2018
Last updated on: Jan 23, 2023
On This Page On This Page
A persuasive speech is given to persuade the audience to believe what you are saying. It is the most challenging type of speech as you have to convince the audience, and convincing people is not easy.
So how do you write a speech that is sparkling and truly convincing?
A persuasive speech is not only about passion; you should learn how to do it right. Dive into the blog and learn how you can easily write a top-notch speech.
The persuasive speech outline template and writing tips will guide you to write a compelling speech.
A persuasive speech is used to convince the audience with a certain point of view. A valuable idea is important to convince people to listen to you. However, it also matters how you convey your idea.
An outstanding speaker can easily persuade people to believe anything, even if it is technically impossible. On the other hand, an unsuccessful speaker might not be able to convince people with a fundamental and proven fact.
If you have basic writing skills and if you know how to write a convincing persuasive speech, you can easily deliver a successful speech. But, if you haven't written your speech correctly, you won't be able to deliver it effectively.
An outline helps you organize your thoughts and structure your speech properly. The following template will give you the basic idea of how a persuasive speech outline looks like.
Persuasive Speech Outline Template
Persuasive Speech Outline Template (PDF)
How to Create a Persuasive Speech Outline?
A good speech outline helps you stay organized and focused on the main point of your speech. Before you put pen to paper, think about what you want to achieve with your speech. Note down on the paper whatever comes to your mind and make bullet points of your thoughts.
Here is a step by step guide of how to craft an outstanding outline for your speech.
1. Choose a Topic
Choose an interesting topic for your speech that immediately grabs the audience's attention. Pick a good persuasive speech topic that keeps both you and your audience interested.
2. Set Guidelines
As your speech's basic purpose is to persuade the audience, decide what you want to persuade the audience to do. A speech that persuades the audience to accept your idea is different from a speech that motivates the audience to action.
3. Create an Outline
Not all types of persuasive speeches are the same; there may be different requirements concerning the outline, structure, and format. For example, you may have to write an outline with particular key points and other formatting guidelines.
Usually, outlines are only for personal use, but some outlines are formal, and you may need to submit them along with your speech assignment. However, you need to develop an outline, in any case, to make your speech writing process easy.
There are the following basic sections that are included in each speech outline.
Introduction plays an important role in giving a good impression, so you need to pay more attention to the beginning. Below is how you can write a strong introduction for your persuasive speech.
Start your speech with a strong hook that grabs the audience's attention.
Add some information that helps your audience understand the topic.
Lastly, provide a thesis statement, which gives the central idea behind your speech.
The body section is where you provide the details, and its length depends on the parameters of your speech. Here is how to write the body paragraphs.
Start the body paragraph with one of your main ideas.
Provide supporting facts and evidence that enhance the credibility of your topic.
Make a definite statement at the end of each body paragraph.
You can write as many body paragraphs as you have the main p that you need to support your thesis statement. Just make sure your information is structured in a logical sequence.
The final section is where you provide a call to action. Follow the given below steps to write a convincing conclusion.
Restate the thesis statement to reflect on the purpose of your speech.
Summarize all of your arguments.
Share the benefits of acting upon your idea.
Close your presentation with a strong call to action.
How to Write a Persuasive Speech Outline? PDF Example
How to Write a Persuasive Speech Outline? (PDF)
Persuasive Speech Outline Examples
A good persuasive speech example that covers the proper format and structure is very helpful. Here are some amazing outline examples that you can refer to, to see how others have done, and ensure you are on the right track.
Persuasive Speech Outline Sample
Persuasive Speech Outline Sample (PDF)
Persuasive Speech Outline Example
Persuasive Speech Outline Example (PDF)
These sample persuasive speech outlines will help you write an impressive speech. However, if you still need help writing your speech, you can get help from professional writers at MyPerfectWords.com .
MyPerfectWords.com is an online essay writing service that you can rely on to buy speeches at cheap prices. Our writers are experts at crafting proper speech outlines and writing compelling speeches.
Hire our essay writer now and get a top-notch speech from our professional writers.
Cathy A. (Literature, Marketing)
Cathy has been been working as an author on our platform for over five years now. She has a Masters degree in mass communication and is well-versed in the art of writing. Cathy is a professional who takes her work seriously and is widely appreciated by clients for her excellent writing skills.
People also read
Persuasive Speech - Writing Tips and Topics
Good Persuasive Speech Topics & Ideas for Debaters
Easy and Effective Motivational Speech Topics
13 Best Persuasive Speech Examples for Students
3 Basic Types of Persuasive Speeches
Share this article
Keep reading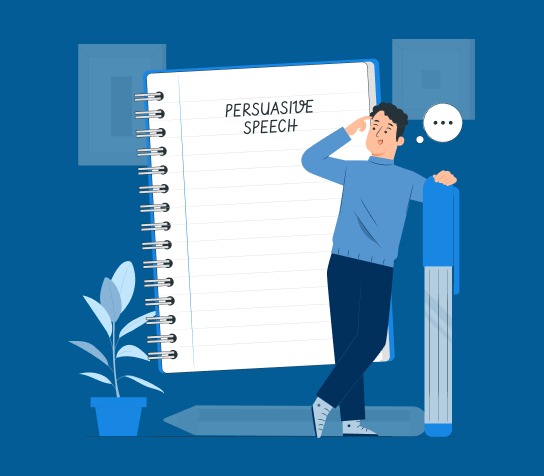 We value your privacy
We use cookies to improve your experience and give you personalized content. Do you agree to our cookie policy?
Website Data Collection
We use data collected by cookies and JavaScript libraries.
Are you sure you want to cancel?
Your preferences have not been saved.
How to Write a Hook for a Persuasive Essay

Persuasive writing is usually full of logical arguments and solidly grounded proofs. Your essay might have a strong outline: a comprehensive thesis, a well-structured main body and a profound conclusion. But does it really matter if your readers decide to skip your work, because it didn't engage them from the very first line? Not really a good result after hours of hard work, right? If you'd prefer a different outcome, you'd better pay attention to the hook sentence, which will get your audience intrigued and enticed.
Good Hooks for Essays: What are the Details of the Technique?
Each and every persuasive essay outline has a section, where a hook sentence is supposed to be placed. However, before writing it you should clarify certain issues for yourself. First of all, you need to understand, who your audience is and whether it is captive or not. If the addressee of your writing is your teacher or college admission committee , they do their job by reading and assessing your essays, thus, they are very likely to keep reading till the very end, no matter what. However, keeping these people interested and satisfied by your writing makes you a successful guy with an "A++". Moreover, if your persuasive essays are going to be read by your peers or other no-so-interested people, then you will have to work a bit harder in order to get their attention. Anyway, knowing how to start a persuasive essay is beneficial for you.
Hooks for essays resemble advertising jingles . They usually have a goal of sinking into the audience's brains and causing emotions. Just as jingles vary depending on the product, the types of hooks change, depending on type or topic of your essay. You may start with a humorous anecdote, reveal a fascinating statistics, provide an inspirational quote, ask a provocative question or set a scene for the following narration. The great strategy here is to pull emotional triggers: terrify, fascinate and amaze. Here you need to remember, that writing a persuasive essay has a goal of affecting your audience. So think of the people you write for, and let them have a great experience, reading your work. Your hook sentence should, of course, be relevant to the topic and interesting for you personally.
Writing a persuasive essay is a process, that can be divided into different stage. An interesting thing is that although a hook sentence is the first thing your audience sees, it might be a good idea to write it, when you've finished the main part of an essay. Seeing the whole picture might let you pick the most prominent dash that will catch your readers' eyes.
Don't feel like spending the time, cracking the code of a perfect hook for a perfect persuasive essay? Papersmaster.com can help you. Contact us and have your unique and accurate essay delivered perfectly on time!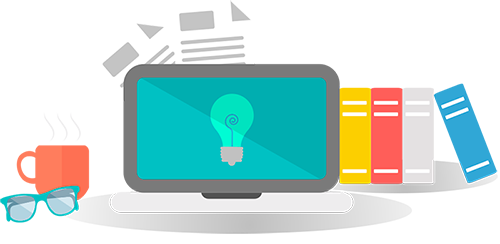 We have taken appropriate security measures to protect you against loss, misuse or alteration of the information we have collected from you.
Please read our Privacy and Cookies Policy to learn more.
Our guarantees
Your academic success is our goal.
About Company
How it Works
Testimonials
Write My Essay
Research Paper Writing Service
Term Paper Writing Sevice
Dissertation Writing Service
Homework Writing Service
Assignment Writing Service
Report Writing Service
Article Writing Service
Privacy and Cookies Policy
Terms of Use
Revision Policy
Money Back Guarantee
Secure Payment System
PapersMASTER
We try to make your user experience better. By staying on our website, you agree to our use of cookies. See more .
My Account My Account
Cards Cards
Banking Banking
Travel Travel
Rewards & Benefits Rewards & Benefits
Business Business

Curated For You
You need a break. here's how to take one, report: confidence strong as small businesses look to ai and hiring tools, three businesses finally raised product prices. here's what they learned., how to plan social media moments, 12 ways to hook an audience in 30 seconds.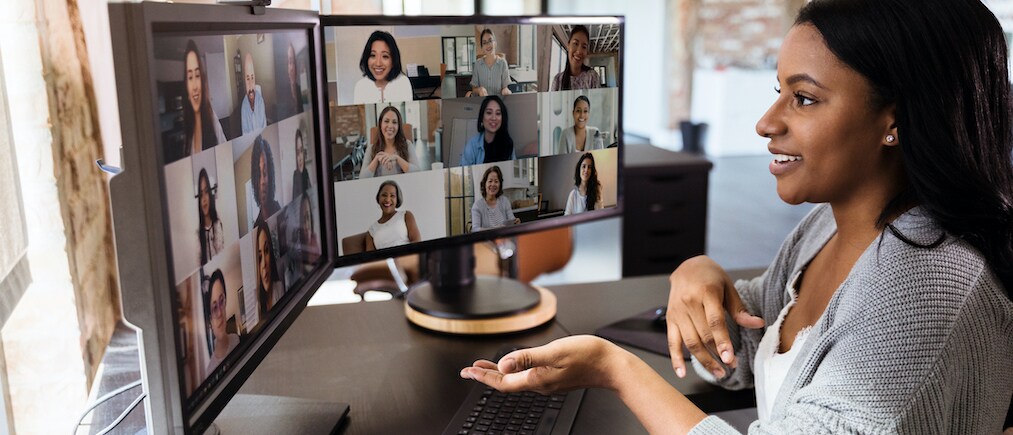 Published: October 26, 2021
Updated: October 26, 2021
Do you want to grab your audience's attention from the first sentence? Here's a compilation of great ideas with examples and tips on how to write a good hook.
"When you advertise fire-extinguishers, open with the fire," says advertising executive  David Ogilvy . You have only 30 seconds in a TV commercial to grab viewers' attention. The same applies to a presentation. Knowing how to hook your audience in the first 30 seconds of your talk is crucial. This is the time your listeners form an impression of you and of what's to follow. The success of your talk depends upon grabbing your listeners' attention and keeping them engaged. 
What is a speech hook and how does it work?
A hook is a presentation-opening tactic that immediately captures your audience's imagination. As the word implies, it's like a worm on a fishing hook that attracts a fish. A hook instantly engages your audience so that they want to listen to what you have to say.
Your hook must come at the start of your talk. First impressions count. Like a fine thoroughbred, you need to start strong out of the gate. Instead, many presenters are more like old, tired workhorses—they start weak by wasting those first precious seconds with platitudes and pleasantries.  Brain research  shows that we don't pay attention to boring things. Surprise your listeners with some creative speech attention grabbers.
How do you make a good hook?
Coming up with hook ideas is not difficult if you follow some basic guidelines on how to make a good hook.
A good hook is brief, catchy, well-rehearsed and pertinent to your topic. In brainstorming examples of hooks, avoid the dry and conventional.
For example, let's say you are  delivering a presentation  on investments. Instead of an obvious and trite question such as "How many of you would be unhappy to hear that your house is worth less than you paid for it?" consider using a catchy or thought-provoking question such as "How many of you thought that your home would be your safest investment?"
12 Killer Hooks to Grab Your Audience's Attention
If you're stuck for ideas on how to start with a hook, check out these 12 examples of hooks that will help you grab your audience's attention—and keep it.
1. Use a contrarian approach.
One of the best attention grabber examples is to make a statement of a universally accepted concept, then go against conventional wisdom by contradicting the statement. For example, a market trader starts by contradicting the commonly held advice of buying low and selling high. He says: "It's wrong. Why? Because buying low typically entails a stock that's going in the opposite direction—down—from the most desired direction—up." This tactic is a provocative attention grabber for speeches and it can help engage the audience right away.
2. Ask a series of rhetorical questions.
One of the most common hook ideas is to start with a rhetorical question. Better still, start with a series of rhetorical questions. An excellent example of this tactic is Simon Sinek's TED  presentation  on how great leaders can inspire action. He begins with: "How do you explain when things don't go as we assumed? Or better, how do you explain when others are able to achieve things that seem to defy all of the assumptions? For example, why is Apple so innovative? . . . Why is it that they seem to have something different? Why is it that Martin Luther King led the civil rights movement?" A series of rhetorical questions stimulate the audience's mind as they ponder the answers.
3. Deliver a compelling sound bite.
Top hook ideas include using a catchy phrase or sound bite that perks up the audience.  To create your sound bite, consider your message and package it in a brief and compelling statement. Then explain how it fits into your overall topic or message.
Take inspiration from speakers such as innovation expert  Jeremy Gutsche  who once used this sound bite in a keynote: "Culture eats strategy for breakfast. This is a sign that is on Ford's strategy War Room. And the lesson from it is not how good your PowerPoint slide deck is; what it really boils down to at the end of the day is how ready and willing your organization is to embrace change, try new things and focus on when you find an opportunity."
4. Make a startling assertion.
When you're stumped for ideas on how to make a hook, use a surprising or amazing fact. That's an easy and sure-fire way to gain people's attention. Take the time to research startling statistics that illustrate the seriousness of what you're going to talk about. For example, a presentation about conservancy can start with: "Every second, a slice of rainforest the size of a football field is mowed down. That's over 31 million football fields of rainforest each year."
5. Provide a reference to a historical event. 
Good attention getters for speeches include mentioning a historical event. There are times when the day you present may have some significance in history that can be tied to the subject of your presentation as an opening gambit. You can quickly look up what happened on any day in  Today In Sport  or a more general site such as  This Day In History . You never know what pertinence the day might have that will add some pizzazz to your presentation. It's worth a look.
6. Use the word imagine.
Another effective attention grabber for speeches is the word "imagine." It invites the audience to create a mental image of something. Ever since John Lennon's famous song, it has become a powerful word with emotional appeal. A good example is Jane Chen's TED  talk . She speaks about a low-cost incubator that can save many lives in underdeveloped countries. Chen opens by saying: "Please close your eyes and open your hands. Now imagine what you could place in your hands, an apple, maybe your wallet. Now open your eyes. What about a life?" She displays a slide with Anne Geddes' image of a tiny baby held in an adult's hands as she says this. Combining a hook with a visual is one of the most engaging speech attention grabbers.
There is power in asking the audience to conjure up their imagination, to play along. You can easily adapt this tactic to any topic where you want the audience to imagine a positive outcome or a vision of a better tomorrow. You can also use this opening gambit to ask the audience to imagine being in someone else's shoes.
7. Add a little show business.
If you're looking for ideas on how to make a hook that's entertaining, consider the world of movies. Movies occupy a central place in most people's lives and a well-placed, pertinent movie quote at the start of a presentation can perk up your audience. Perhaps you have your own inspirational quote from a favorite film. You can also find some classics here:  The Best Business Wisdom Hidden In Classic Movie Quotes .
8. Arouse curiosity.
Powerful attention grabbers spark people's curiosity. To do this, you can start with a statement designed to arouse interest and make the audience look up and listen to you attentively. Bestselling author Dan Pink does this masterfully in  one  of his talks. He says: "I need to make a confession, at the outset. A little over 20 years ago, I did something that I regret. Something that I am not particularly proud of, something that in many ways I wished no one would ever know, but that here I feel kind of obliged to reveal. In the late 1980s, in a moment of youthful indiscretion, I went to law school." The hook here leads to some self-deprecating humor, which makes it even more effective.
9. Use quotations differently.
Often-used hook ideas involve the use of quotes. While many speakers start with an apt quotation, you can differentiate by stating the quote and adding a twist. For example, "We've all heard that a journey of a thousand miles starts with a single step. But we need to remember that a journey to nowhere also starts with a single step." You can also use a quotation from your own life. For example, in a presentation on price versus quality, I have often used a quote from my grandfather, who used to say: "I am not rich enough to buy cheap."
There are numerous sources for quotations, such as  The Library of Congress , but you might also consider  The Yale Book of Quotations , which brings together over 13,000 quotes. You can also find such resources in app form, including  Famous Quotes  and  Brilliant Quotes .
10. Quote a foreign proverb.
A novel attention grabber for speeches is quoting a proverb from a culture your audience might not be familiar with. There is a wealth of fresh material to be culled from around the world. Chances are your listeners have never heard them, so they have novelty appeal. Here are some examples: "Our last garment is made without pockets" (Italy); "You'll never plow a field by turning it over in your mind" (Ireland); "The nail that sticks up will be hammered down" (Japan), and "Paper can't wrap up a fire" (China). Whatever phrase you select,  take the time to read and understand any important context around it, so as to make sure it's appropriate for your talk.
11. Take them through a "what if" scenario. 
A compelling way to start your presentation is with a "what if" scenario. For example, asking "What if you were debt-free?" at the start of a money management presentation might grab your listeners' attention as it asks them to look forward to a positive future and it can intensify their desire for your product or service. Exploring hook ideas that use a "what if" scenario may be fruitful as the "what if" concept is easily adaptable to almost any presentation.
12. Tell them a story. 
The most engaging and widespread examples of hooks, without a doubt, are stories. Nothing will compel listeners to lean in more than a well-told story.  Science  tells us that our brains are hardwired for storytelling. But the story needs to be brief, with just the right amount of detail to bring it to life. It must be authentic and have a "message," or lesson, to support your viewpoint. Above all, it must be kind. 
A version of this article was originally published on April 11, 2013. 
Photo: Getty Images
Trending Content
Write an Attention-Grabbing Opening Sentence for an Essay
M.Ed., Education Administration, University of Georgia
B.A., History, Armstrong State University
You can think of the first sentence of your essay as you would a fishing hook. It grabs your reader and allows you reel the person into your essay and your train of thought. The hook for your essay can be an interesting sentence that captures a person's attention, it can be thought-provoking, or even, entertaining.
The hook for your essay often appears in the first sentence . The opening paragraph includes a thesis sentence . Some popular hook choices can include using an interesting quote, a little-known fact, famous last words, or a statistic .
A quote hook is best used when you are composing an essay based on an author, story, or book. It helps establish your authority on the topic and by using someone else's quote, you can strengthen your thesis if the quote supports it.
The following is an example of a quote hook: "A man's errors are his portals of discovery." In the next sentence or two, give a reason for this quote or current example. As for the last sentence (the thesis) : Students grow more confident and self-sufficient when parents allow them to make mistakes and experience failure.
General statement
By setting the tone in the opening sentence with a uniquely written general statement of your thesis, the beauty is that you get right to the point. Most readers appreciate that approach.
For example, you can start with the following statement: Many studies show that the biological sleep pattern for teens shifts a few hours, which means teens naturally stay up later and feel alert later in the morning. The next sentence, set up the body of your essay, perhaps by introducing the concept that school days should be adjusted so that they are more in sync with the teenager's natural sleep or wake cycle. As for the last sentence (the thesis) :  If every school day started at ten o'clock, many students would find it easier to stay focused.
By listing a proven fact or entertaining an interesting statistic that might even sound implausible to the reader, you can excite a reader to want to know more. 
Like this hook: According to the Bureau of Justice Statistics , teens and young adults experience the highest rates of violent crime. Your next sentence can set up the argument that it's dangerous for teenagers to be on the streets at late hours. A fitting thesis statement might read: Parents are justified in implementing a strict curfew, regardless of a student's academic performance.
The Right Hook for Your Essay
The good news about finding a hook? You can find a quote, fact, or another type of hook after you determine your thesis. You can accomplish this with a simple online search about your topic after you've developed your essay .
You can nearly have the essay finished before you revisit the opening paragraph. Many writers polish up the first paragraph after the essay is completed.
Outlining the Steps for Writing Your Essay
Here's an example of the steps you can follow that help you outline your essay.
First paragraph: Establish the thesis
Body paragraphs: Supporting evidence
Last paragraph: Conclusion with a restatement of the thesis
Revisit the first paragraph: Find the best hook
Obviously, the first step is to determine your thesis. You need to research your topic and know what you plan to write about. Develop a starting statement. Leave this as your first paragraph for now.
The next paragraphs become the supporting evidence for your thesis. This is where you include the statistics, opinions of experts, and anecdotal information.
Compose a closing paragraph that is basically a reiteration of your thesis statement with new assertions or conclusive findings you find during with your research.
Lastly, go back to your introductory hook paragraph. Can you use a quote, shocking fact, or paint a picture of the thesis statement using an anecdote? This is how you sink your hooks into a reader.
The best part is if you are not loving what you come up with at first, then you can play around with the introduction. Find several facts or quotes that might work for you. Try out a few different starting sentences and determine which of your choices makes the most interesting beginning to your essay.
How To Write an Essay
How to Write a Great Essay for the TOEFL or TOEIC
The Ultimate Guide to the 5-Paragraph Essay
The Introductory Paragraph: Start Your Paper Off Right
How to Structure an Essay
How to Write a Solid Thesis Statement
Definition and Examples of Analysis in Composition
Tips on How to Write an Argumentative Essay
What an Essay Is and How to Write One
What Is Expository Writing?
How to Write a Good Thesis Statement
Writing a Lead or Lede to an Article
The Five Steps of Writing an Essay
How to Write a Response Paper
An Introduction to Academic Writing
Tips for Writing an Art History Paper
By clicking "Accept All Cookies", you agree to the storing of cookies on your device to enhance site navigation, analyze site usage, and assist in our marketing efforts.