How to Write an Essay Outline in 4 Steps

An essay outline is essentially an essay's skeleton. It's a text representation of an essay's thesis and key supporting points. 
An essay outline serves multiple purposes, including helping its writer organize their thoughts before they start writing, giving readers a quick synopsis of the essay, and acting as a roadmap for the writer to follow as they work through their supporting paragraphs. Writing an essay outline is a fairly straightforward process, and in this blog post, we'll walk you through it. 
Give your essays extra polish Grammarly helps you write with confidence Write with Grammarly
What is an essay outline?
An essay outline is an informal document that lists and orders the parts of an essay so the writer can stay on track and make sure they don't miss anything. Because it's informal, an outline is usually written in incomplete sentences, similar to notes. This can make it easier for you to determine the most effective way to transition between paragraphs and the ideal order in which to present your supporting paragraphs. 
Outlining is an important early stage in the writing process . It's where you organize all the thoughts and insights you brainstormed into a neat roadmap to follow as you write. If you get stuck as you're writing your essay, your outline is there to help you get back on track. 
It's not uncommon for professors to require their students to submit essay outlines before getting started on their essays. Usually, this is so the professor can make sure each student is on the right track in terms of choosing an essay topic that has a sufficient amount of sources to reference, that it fits the parameters of the assignment, and that the student understands the assignment. 
Basic parts of an essay
Although every essay is unique, they all adhere to the same basic essay structure . Every essay starts with an introduction section, follows it with at least one body paragraph that supports the points made in the introduction, then wraps up with a conclusion section that reiterates the author's thesis and summarizes the body paragraphs. 
Introduction
The first section of your essay is called the introduction. As this name implies, this is where you introduce the topics you'll be covering in your essay. It's also where you state your thesis , the definitive sentence where you make your argument clear. 
Body sections
Your essay might only need two supporting paragraphs, or it could need four or five (or more). Unless your professor assigned a specific number of body paragraphs for your essay, how many of these you write is your call. 
If you're supporting your thesis with multiple sources, a general rule to follow is one body paragraph per source cited. However, the type of essay you're writing might require you to deviate from this. For example, in a compare-and-contrast essay, you'll write one section (at least one paragraph long) for each comparison and contrast you make. In an analytical essay, you'll write one body section for each point you make to support your thesis. 
Once you reach your conclusion , you're almost there! This is the part of your essay where you wrap it up and summarize the points you made in your body paragraphs. If you have any final thoughts or perspectives you want to impress on your reader before they finish reading your essay, this is where you make them. 
4 steps for writing an essay outline
So you're sitting at your desk, ready to write your outline. Great!
…how do you get started?
Just follow these four steps to craft an outline that makes the rest of the writing process simple. 
1 Determine your objective
Think about your thesis statement. You might not have the exact wording at this point, but you should have a general idea of the point you'll make and defend in your essay. Having a clear objective enables you to work through your brainstorming notes and craft an outline that hits all the necessary points you need to support that objective. 
2 Filter out the fluff
When you brainstormed, you explored every possible avenue to go down in your writing and every potential piece of information to include. 
Now it's time to go through your brainstorming notes and pick out the points that will most effectively achieve your goal for your essay. For each piece of information you jotted down, ask yourself "how does this prove my point?" If you can answer that question with a clear, thoughtful response, add it to your list of points to make in your essay. 
3 Identify the points you'll make in each paragraph
Using the list of points you wrote down, identify the key arguments you'll make in your essay. These will be your body sections. For example, in an argumentative essay about why your campus needs to install more water fountains, you might make points like: 
Providing water fountains helps students save money
Fountains reduce plastic waste
Readily available water can cut down heat exhaustion incidents
Jot down the facts, anecdotes, and statistics that support each of these arguments. For example, you might cite the number of disposable water bottles recovered from campus grounds last year in your section on how water fountains reduce plastic waste. These supporting points are part of your essay outline. 
4 Write your outline using a standard template
With your key topics and supporting points clearly defined, it's time to actually write your outline. Using a template for the type of essay you're writing (more on that in the next section), format your key points into a clear, organized frame that you'll flesh out with content when you write your first draft. 
Essay outline examples
Although every outline follows the same general structure, there are a few key differences to keep in mind when you're outlining different kinds of essays. Take a look at how these example outlines for various essay types are similar as well as where they differ: 
Argumentative essays
Here is an example outline argumentative essay :
Title: Italian Ice is a Superior Dessert to Ice Cream
Introduce the differences between Italian ice and ice cream, touch on how popular each is.
Thesis: Italian ice is a healthier, more refreshing, more environmentally friendly dessert than ice cream. 
Cite the average amount of calories in a serving of Italian ice vs. ice cream
Cite how Italian ice thus fits more easily into most consumers' daily caloric allotment
Discuss the benefits of consuming vegan vs. animal-sourced products
Discuss how Italian ice is vegan, making it accessible to both vegans and non-vegans and a healthier, more environmentally conscious choice for all
Because of the lack of dairy, Italian ice is a more refreshing treat than ice cream on a hot day
Discuss anecdotes about dairy making consumers feel hotter and not refreshed
Reiterate why Italian ice is a better dessert than ice cream and summarize supporting points.
Admissions essays
Take a look at this admissions essay outline: 
Title: Arigato, Sato Sensei
My Japanese teacher was the most influential teacher I had in high school because she taught me more than just a language—she taught me how language shapes perspective. 
Thesis: Choosing to study Japanese in high school changed my perspective on myself, my community, and my role in society 
Discuss how I struggled in Japanese class and wanted to give up
State how Sato Sensei encouraged me to keep trying instead of changing to another language
Learning Japanese was more than memorizing vocabulary and copying hiragana and katakana; it's understanding Japanese cultural perspectives and concepts versus Western ones
How Japanese language skills enabled me to succeed during my summer abroad
How I understood cultural nuances through my understanding of the language
With the perspective I developed as an American student who studied Japanese, I'm well-equipped to succeed as an international business major. 
Persuasive essays
Here's an example of a persuasive essay outline: 
Title: We Need More Security Cameras in the Student Parking Deck
Vehicle break-ins are far too common on campus
Thesis: The current level of parking deck security is insufficient
State car break-in statistics and any related stats, like the average cost of repairs to broken-into vehicles and value of goods stolen
Discuss the intangible value of increased security with quotes and anecdotes
Cite statistics on how other campuses reduced break-ins by installing more security cameras
State the actual cost of installing sufficient security
Summarize the points made and emphasize how community safety should be a top priority for campus administration. Then, reiterate how more security cameras in the parking deck would improve safety. 
Personal essays
Here is an outline example for a personal essay :
Title: The Two Best Birthdays of my Life
Introducing your feelings about birthdays and how you like to celebrate yours
Thesis: The two best birthdays of my life were my 17th and 22nd
I got my driver's license and drove to my first concert with my best friends
I still have the ticket stub and wristband from that night
At first, I thought everybody had forgotten my birthday. I was devastated
Then, my siblings surprised me by traveling six hours to pick me up and take me to the art exhibit I'd been wanting to see
My 17th and 22nd birthdays were particularly meaningful because of the points cited above. 
Perhaps finish with a parting thought on looking forward to more great birthday celebrations
 Outlining is just one step to great writing
Once you're finished writing your outline, follow the rest of the writing process steps to complete your essay. 
When it's time to edit your work, Grammarly can help you polish your draft into a perfectly publishable piece of writing. Grammarly catches spelling mistakes, grammar errors, and gives you feedback on all the tones present in your writing to help you make any necessary adjustments to strike a clear, consistent tone that accurately communicates exactly what you need to say.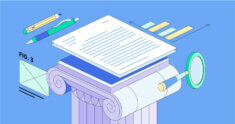 Departments
For Students
For Faculty
Book Appointment
Flow and Cohesion
Reverse Outline
Paper Skeleton
Creating a Research Space
Personal Statements
Literature Reviews
What Is a Skeleton?
A skeleton is the assemblage of a given paper's first and last sentences of each paragraph.
Why Should I Use a Skeleton?
A skeleton can be used to address a bunch of different elements of a paper: precision of topic and concluding sentences, transitions, arrangement, repetition -- you name it. Mostly, it forces us to think of these sentences as joints to a skeleton, or moves being made in papers, and whether those moves are effective and accurate.
How Do I Perform a Skeleton?
First, copy and paste (or copy if working with a paper draft) the first and last sentences of each paragraph into a different document. Then, read them in the order they're written and consider the moves these sentences are trying to make.
Example (the Following Skeleton Represents About One-Third of a Complete Draft):
P1​: Topic: Jean Rhys' Good Morning, Midnight confines the reader to Sasha's declining mental state for the whole of the novel, robbing them of varied perspectives and enveloping them in her traumatic isolation. Conclusion: In doing so, Sasha creates a world within the world, one that exists behind the curtain of her mind, to remove herself from the pain of the present. P2: T: Terrance Hawkes argues that it is human nature to create worlds – stories, myths, and the like – to deal with the immediate world creatively, rather than directly. C: Deep within this well, Sasha finds herself mute during moments where she might defend herself, or dignify her actions.   P3: T: Ewa Ziarek's writing in Female Bodies, Violence, and Form, help inform Sasha's silence as having resulted from (and be Rhys' response to) sexism and the abasement of females during the time of publication. C: However, Sasha's outward silence that is ventilated in her mind reveals a great deal about the nature of her isolation and her means of maintaining it. P4: T; Sasha's most telling method of isolation is what Ziarek refers to as 'petrified female tongue' (174), a silence that arises when a voice is needed most. C*: This is the present the novel takes place in. P5:  ​ T: Stuck in the now but desperately escaping to the safe place inside her head (which proves not much better), Sasha often reflects on the past to anesthetize the pain of the present. C: Sasha doesn't feel a connection with men like Mr. Blank but rather perceives herself as a damaged commodity, albeit one with a small measure of dignity   *You'll notice that this structure can and probably should be changed. Often we open and conclude in 1-2 sentences, and so paragraph 4's last sentence is actually only half of the conclusion. 
To What End?
Many observations may be made from the above skeleton, given a reading of the entire paper. Since it's an old paper of my own, I see now that front-loading Hawkes and Ziarek into the paper might not be the most effective use of those readings. Moreover, I can see now the transition between such readings (P2C and P3T) is pretty loose.
[ Activity written by Luke Useted, May 2015. Image by Flickr user,  Shaun Dunmall  and used under Creative Commons license]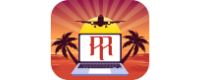 Skeleton Outline – How To Use It In Writing?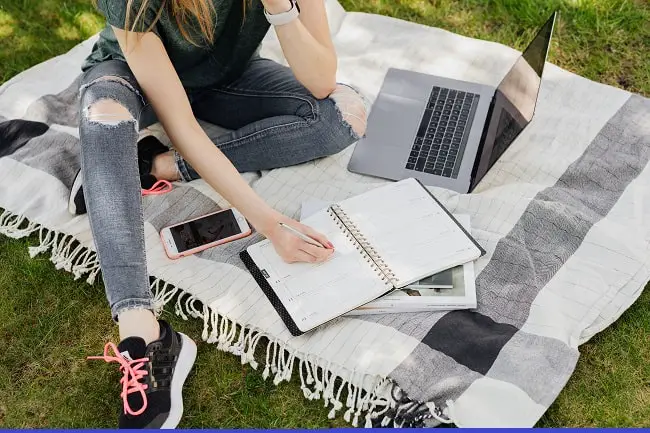 If you do anything just to put off your writing, you might be stuck in a vicious cycle of procrastination.
This time, instead of simply powering through the writer's block, you can try to alter your approach.
Finding out about the skeleton outline method gave me a fresh attack plan for every piece of writing I need to do.
Instead of staring at a blank page for hours, not knowing where to start, I know exactly what points I need to get across in which paragraph.
Ultimately, skeleton outlining has made my writing more efficient , less stressful, and easier to manage. And the best thing is – it's so simple you'll wonder how come the idea never crossed your mind!
What is a Skeleton Outline and Why Should Writers Care?
A skeleton outline is a framework you build to make content creation smoother.
It's the bare bones of your article/book/essay – ready for you to add meat and skin on top.
Let's translate that into the terminology of digitally written documents. With skeleton outlining, you want to build the heading structure and write down the main ideas to include under each heading.
In a way, creating this type of outline helps you break down your project into manageable chunks .
The idea behind skeleton outlining is to organize your writing before you type a single word. Planning this way results in a concise piece of writing .
You build your writing up in layers, never losing sight of the big picture.
This type of planning works for any kind of writing, whether you're in charge of creating a white paper , a blog post, a podcast episode, or a fiction book.
Skeleton Outline – How it Helps in Writing:
1. don't lose track.
Did you ever get halfway through your blog post only to realize you can't remember the other points you wanted to make?
If this sounds like you, chances are that the quality of your writing will rise significantly as soon as you integrate skeleton outlining into your routine.
Setting up an outline skeleton with short notes in advance will let you focus on what you're writing right now and know exactly what you need to write later on. That way, you'll cover all the details without losing track of the big picture.
Content and essay writers that need to reach a particular word count will love working with a skeleton outline – you can pre-calculate how long each heading needs to be to reach your target length!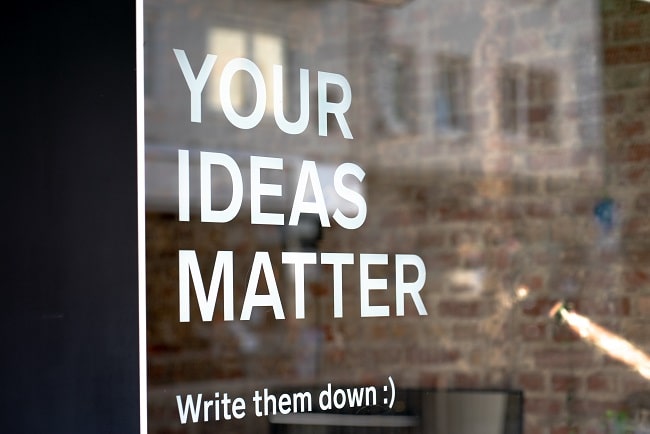 2. Take It Step By Step
When you have your outline nailed down, it doesn't matter if you write from top to bottom or from the middle out.
Filling out part by part will make the whole writing process faster and help you beat procrastination.
Work in little bits and tackle the easier sections first for a motivation and productivity boost !
3. Reorganize Easily
A skeleton outline makes it easy to reorganize the text you wrote if you decide to change the structure later on.
Minimal editing required!
Programs like MS Word and Scrivener let you move headings (and the text under each) by simply dragging and dropping.
That's far easier than cutting, scrolling, and then pasting each paragraph separately!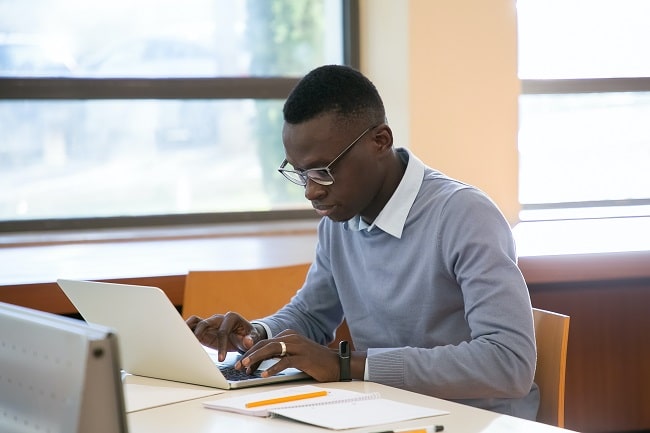 How to Create a Skeleton Outline and Write Faster
So, how exactly does a skeleton outline look like?
Well, it depends on the kind of writing you do. Here, I'll share my process, which is tailored for blogging .
Here's what this article's skeleton looks like:
Step 1 – Create a Heading Structure
This heading structure is the first thing that I created for this article, right after doing my research.
This article is rather simple – it includes four H2 headings and six H3 subheadings. In some cases, the skeleton may get pretty intricate, going as far as including H4 subheadings.
I wasn't sure whether to put the "How to" or the "How it helps" section first, so I dragged them around a bit and settled for this structure in the end.
In essence, your headings should cover the basic concepts, and subheadings are reserved for details and specifics.
Step 2 – Add Details and Research Notes
Now you can refine your structure further deciding where intros, transitions, lists, and other parts of the article will go.
This will help you follow a pre-set structure if you need to, but I omit this step to retain structural flexibility.
Apart from structural details, you can also add notes from your research to help you cover everything.
I usually label research notes with a colored highlight just to be sure I don't accidentally leave them in the finished article.
If that sounds too complex, a program like Scrivener can make keeping track of research simpler for you.
Step 3 – Start Adding Meat
Now, there's only one thing left to do – write, write, and write!
You can fill in your outline in order or jump from part to part. It doesn't matter because your skeleton outline won't let you stray far from your main points.
Case in point – I wrote this "How to" section first, even though it's located at the end of the article!
Bonus Tip: There is a lot of great outlining software for writers in the market that you can check out. These apps can help you structure your stories and other compositions faster and easier.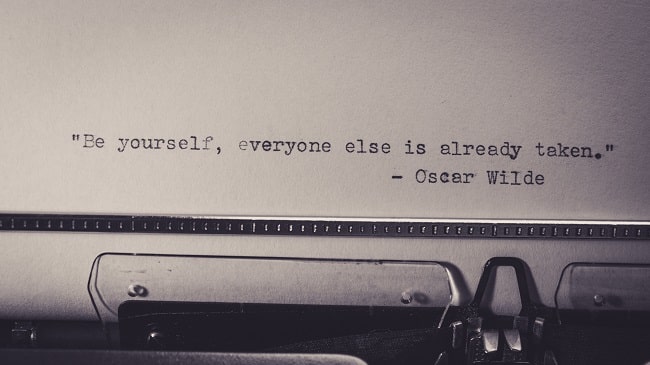 It's not easy to create something great if you don't know what it's supposed to look like.
Setting up an outline before you start writing will give you the freedom to focus on the details without worrying if your work makes sense when you zoom out.
After all, it's true that preparation is half the battle.
Do you create an outline before writing? How do you approach building your content? Share your pro tips with me and other readers in the comments!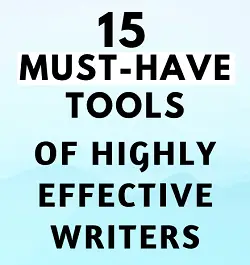 Free resource: Download your free PDF and learn about the top tools used by freelance writers.
Rafal Reyzer
Essay Writing Guide
Essay Outline
Last updated on: Jun 10, 2023
A Complete Essay Outline - Guidelines and Format
By: Nova A.
13 min read
Reviewed By: Melisa C.
Published on: Jan 15, 2019
To write an effective essay, you need to create a clear and well-organized essay outline. An essay outline will shape the essay's entire content and determine how successful the essay will be.
In this blog post, we'll be going over the basics of essay outlines and provide a template for you to follow. We will also include a few examples so that you can get an idea about how these outlines look when they are put into practice.
Essay writing is not easy, but it becomes much easier with time, practice, and a detailed essay writing guide. Once you have developed your outline, everything else will come together more smoothly.
The key to success in any area is preparation - take the time now to develop a solid outline and then write your essays!
So, let's get started!
On this Page
What is an Essay Outline?
An essay outline is your essay plan and a roadmap to essay writing. It is the structure of an essay you are about to write. It includes all the main points you have to discuss in each section along with the thesis statement.
Like every house has a map before it is constructed, the same is the importance of an essay outline. You can write an essay without crafting an outline, but you may miss essential information, and it is more time-consuming.
Once the outline is created, there is no chance of missing any important information. Also, it will help you to:
Organize your thoughts and ideas.
Understand the information flow.
Never miss any crucial information or reference.
Finish your work faster.
These are the reasons if someone asks you why an essay outline is needed. Now there are some points that must be kept in mind before proceeding to craft an essay outline.
Easily Outline Your Essays In Seconds!
Prewriting Process of Essay Outline
Your teacher may ask you to submit your essay outline before your essay. Therefore, you must know the preliminary guidelines that are necessary before writing an essay outline.
Here are the guidelines:
You must go through your assignments' guidelines carefully.
Understand the purpose of your assignment.
Know your audience.
Mark the important point while researching your topic data.
Select the structure of your essay outline; whether you are going to use a decimal point bullet or a simple one.
Paper Due? Why Suffer? That's our Job!
How to Write an Essay Outline in 4 Steps
Creating an essay outline is a crucial step in crafting a well-structured and organized piece of writing. Follow these four simple steps to create an effective outline:
Step 1: Understand the Topic
To begin, thoroughly grasp the essence of your essay topic.
Break it down into its key components and identify the main ideas you want to convey. This step ensures you have a clear direction and focus for your essay.
Step 2: Brainstorm and Gather Ideas
Let your creativity flow and brainstorm ideas related to your topic.
Jot down key pieces of information, arguments, and supporting evidence that will strengthen your essay's overall message. Consider different perspectives and potential counterarguments to make your essay well-rounded.
Step 3: Organize Your Thoughts
Now it's time to give structure to your ideas.
Arrange your main points in a logical order, starting with an attention-grabbing introduction, followed by body paragraphs that present your arguments.
Finally, tie everything together with a compelling conclusion. Remember to use transitional phrases to create smooth transitions between sections.
Step 4: Add Depth with Subpoints
To add depth and clarity to your essay, incorporate subpoints under each main point.
These subpoints provide more specific details, evidence, or examples that support your main ideas. They help to further strengthen your arguments and make your essay more convincing.
By following these four steps - you'll be well on your way to creating a clear and compelling essay outline.
Essay Outline Format
It is an easy way for you to write your thoughts in an organized manner. It may seem unnecessary and unimportant, but it is not.
It is one of the most crucial steps for essay writing as it shapes your entire essay and aids the writing process.
An essay outline consists of three main parts:
1. Introduction
The introduction body of your essay should be attention-grabbing. It should be written in such a manner that it attracts the reader's interest. It should also provide background information about the topic for the readers.
You can use a dramatic tone to grab readers' attention, but it should connect the audience to your thesis statement.
Here are some points without which your introduction paragraph is incomplete.
To attract the reader with the first few opening lines, we use a hook statement. It helps engage the reader and motivates them to read further. There are different types of hook sentences ranging from quotes, rhetorical questions to anecdotes and statistics, and much more.
Are you struggling to come up with an interesting hook? View these hook examples to get inspired!
A thesis statement is stated at the end of your introduction. It is the most important statement of your entire essay. It summarizes the purpose of the essay in one sentence.
The thesis statement tells the readers about the main theme of the essay, and it must be strong and clear. It holds the entire crux of your essay.
Need help creating a strong thesis statement? Check out this guide on thesis statements and learn to write a statement that perfectly captures your main argument!
2. Body Paragraphs
The body paragraphs of an essay are where all the details and evidence come into play. This is where you dive deep into the argument, providing explanations and supporting your ideas with solid evidence.
If you're writing a persuasive essay, these paragraphs will be the powerhouse that convinces your readers. Similarly, in an argumentative essay, your body paragraphs will work their magic to sway your audience to your side.
Each paragraph should have a topic sentence and no more than one idea. A topic sentence is the crux of the contents of your paragraph. It is essential to keep your reader interested in the essay.
The topic sentence is followed by the supporting points and opinions, which are then justified with strong evidence.
3. Conclusion
When it comes to wrapping up your essay, never underestimate the power of a strong conclusion. Just like the introduction and body paragraphs, the conclusion plays a vital role in providing a sense of closure to your topic.
To craft an impactful conclusion, it's crucial to summarize the key points discussed in the introduction and body paragraphs. You want to remind your readers of the important information you shared earlier. But keep it concise and to the point. Short, powerful sentences will leave a lasting impression.
Remember, your conclusion shouldn't drag on. Instead, restate your thesis statement and the supporting points you mentioned earlier. And here's a pro tip: go the extra mile and suggest a course of action. It leaves your readers with something to ponder or reflect on.
5 Paragraph Essay Outline Structure
An outline is an essential part of the writing as it helps the writer stay focused. A typical 5 paragraph essay outline example is shown here. This includes:
State the topic
Thesis statement
Introduction
Explanation
A conclusion that ties to the thesis
Summary of the essay
Restate the thesis statement
Tough Essay Due? Hire Tough Writers!
Essay Outline Template
The outline of the essay is the skeleton that you will fill out with the content. Both outline and relevant content are important for a good essay. The content you will add to flesh out the outline should be credible, relevant, and interesting.
The outline structure for the essay is not complex or difficult. No matter which type of essay you write, you either use an alphanumeric structure or a decimal structure for the outline.
Below is an outline sample that you can easily follow for your essay.
Essay Outline Sample
Essay Outline Examples
An essay outline template should follow when you start writing the essay. Every writer should learn how to write an outline for every type of essay and research paper.
Essay outline 4th grade
Essay outline 5th grade
Essay outline high school
Essay outline college
Given below are essay outline examples for different types of essay writing.
Argumentative Essay Outline
An argumentative essay is a type of essay that shows both sides of the topic that you are exploring. The argument that presents the basis of the essay should be created by providing evidence and supporting details.
Persuasive Essay Outline
A persuasive essay is similar to an argumentative essay. Your job is to provide facts and details to create the argument. In a persuasive essay, you convince your readers of your point of view.
Compare and Contrast Essay Outline
A compare and contrast essay explains the similarities and differences between two things. While comparing, you should focus on the differences between two seemingly similar objects. While contrasting, you should focus on the similarities between two different objects.
Narrative Essay Outline
A narrative essay is written to share a story. Normally, a narrative essay is written from a personal point of view in an essay. The basic purpose of the narrative essay is to describe something creatively.
Expository Essay Outline
An expository essay is a type of essay that explains, analyzes, and illustrates something for the readers. An expository essay should be unbiased and entirely based on facts. Be sure to use academic resources for your research and cite your sources.
Analytical Essay Outline
An analytical essay is written to analyze the topic from a critical point of view. An analytical essay breaks down the content into different parts and explains the topic bit by bit.
Rhetorical Analysis Essay Outline
A rhetorical essay is written to examine the writer or artist's work and develop a great essay. It also includes the discussion.
Cause and Effect Essay Outline
A cause and effect essay describes why something happens and examines the consequences of an occurrence or phenomenon. It is also a type of expository essay.
Informative Essay Outline
An informative essay is written to inform the audience about different objects, concepts, people, issues, etc.
The main purpose is to respond to the question with a detailed explanation and inform the target audience about the topic.
Synthesis Essay Outline
A synthesis essay requires the writer to describe a certain unique viewpoint about the issue or topic. Create a claim about the topic and use different sources and information to prove it.
Literary Analysis Essay Outline
A literary analysis essay is written to analyze and examine a novel, book, play, or any other piece of literature. The writer analyzes the different devices such as the ideas, characters, plot, theme, tone, etc., to deliver his message.
Definition Essay Outline
A definition essay requires students to pick a particular concept, term, or idea and define it in their own words and according to their understanding.
Descriptive Essay Outline
A descriptive essay is a type of essay written to describe a person, place, object, or event. The writer must describe the topic so that the reader can visualize it using their five senses.
Evaluation Essay Outline
Problem Solution Essay Outline
In a problem-solution essay, you are given a problem as a topic and you have to suggest multiple solutions on it.
Scholarship Essay Outline
A scholarship essay is required at the time of admission when you are applying for a scholarship. Scholarship essays must be written in a way that should stand alone to help you get a scholarship.
Reflective Essay Outline
A reflective essay is written to express your own thoughts and point of view regarding a specific topic.
Getting started on your essay? Give this comprehensive essay writing guide a read to make sure you write an effective essay!
With this complete guide, now you understand how to create an outline for your essay successfully. However, if you still can't write an effective essay, then the best option is to consult a professional academic writing service.
Essay writing is a dull and boring task for some people. So why not get some help instead of wasting your time and effort? 5StarEssays.com is here to help you. All your do my essay for me requests are managed by professional essay writers.
Place your order now, and our team of expert academic writers will help you.
Frequently Asked Questions
What are the three types of outlines.
Here are the three types of essay outline;
Working outline
Speaking outline
Full-sentence outline
All three types are different from each other and are used for different purposes.
What does a full-sentence outline look like?
A full sentence outline contains full sentences at each level of the essay's outline. It is similar to an alphanumeric outline and it is a commonly used essay outline.
What is a traditional outline format?
A traditional essay outline begins with writing down all the important points in one place and listing them down and adding sub-topics to them. Besides, it will also include evidence and proof that you will use to back your arguments.
What is the benefit of using a traditional outline format and an informal outline format?
A traditional outline format helps the students in listing down all the important details in one palace while an informal outline will help you coming up with new ideas and highlighting important points
As a Digital Content Strategist, Nova Allison has eight years of experience in writing both technical and scientific content. With a focus on developing online content plans that engage audiences, Nova strives to write pieces that are not only informative but captivating as well.
Was This Blog Helpful?
Keep reading.
How to Write an Essay - A Complete Guide with Examples
The Art of Effective Writing: Thesis Statements Examples and Tips
Writing a 500 Word Essay - Easy Guide
What is a Topic Sentence - An Easy Guide with Writing Steps & Examples
220 Best Transition Words for Essays
Essay Format: Detailed Writing Tips & Examples
How to Write a Conclusion - Examples & Tips
Essay Topics: 100+ Best Essay Topics for your Guidance
How to Title an Essay: A Step-by-Step Guide for Effective Titles
How to Write a Perfect 1000 Word Essay
How To Make An Essay Longer - Easy Guide For Beginners
Learn How to Start an Essay Effectively with Easy Guidelines
Types of Sentences With Examples
Hook Examples: How to Start Your Essay Effectively
Essay Writing Tips - Essential Do's and Don'ts to Craft Better Essays
How To Write A Thesis Statement - A Step by Step Guide
Art Topics - 200+ Brilliant Ideas to Begin With
Writing Conventions and Tips for College Students
People Also Read
informative essay topics
essay outline
writing book report
descriptive essay examples
how to write a hypothesis
Burdened With Assignments?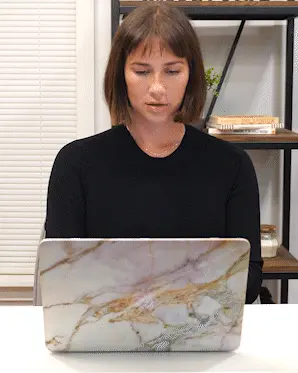 Advertisement
© 2023 - All rights reserved
2000+ SATISFIED STUDENTS
95% Satisfaction RATE
30 Days Money-back GUARANTEE
95% Success RATE

Privacy Policy | Terms & Conditions | Contact Us
© 2023 5StarEssays.com. All rights reserved.
LOGIN TO YOUR ACCOUNT
SIGN UP TO YOUR ACCOUNT
Your phone no.
Password Password must be minimum 8 characters.
Confirm Password
I have read Privacy Policy and agree to the Terms and Conditions .
FORGOT PASSWORD