My Preferences
My Reading List
AP English Language and Composition: Pace Your Essay Writing
High School
AP Biology: Evolution
AP Biology: Coevolution of Predator and Prey
AP Biology: Excretory Systems
AP Biology: Insight into Free-Response Questions
AP Economics: Micro & Macro Basics
AP Economics: What Are the Functions of Money?
AP English Language and Composition: Essays
AP English Language and Composition: Exam Format
AP English Language and Composition: How Your Essays Are Scored
AP English Language and Composition: Kinds of Questions
AP English Language and Composition: Multiple-Choice Section
AP English Language and Composition: Reading Passages
AP English: Pacing Your Exam Essays
AP Essay Writing: Satire as a Subject
AP European History: World War I (1914-1918)
AP Spanish Language: Cloze Passages
AP Test Prep: The Bill of Rights
AP Test Prep: English Composition Essay Scoring
AP Test Prep: Evolution of the Mass Media
AP Test Prep: The Expansion of Suffrage
AP Test Prep: Humanism in the Renaissance
How to Read a History Textbook
Buy This CliffsNotes Book Here !
Spend about 10 minutes reading the topic and the passage carefully and planning your essay. This organizational time is crucial to producing a high-scoring essay. Consider following these steps:
Read the topic's question carefully so that you know exactly what you're being asked to do.
Read the passage carefully, noting what ideas, evidence, and rhetorical devices are relevant to the specific essay prompt.
Conceive your thesis statement, which will go in your introductory paragraph.
Organize your body paragraphs, deciding what evidence from the passage you'll include (using multiple passages in the synthesis essay) or what appropriate examples you'll use from your knowledge of the world.
Take about 25 minutes to write the essay. If you've planned well, your writing should be fluent and continuous; avoid stopping to reread what you've written. In general, most high-scoring essays are at least two full pages of writing.
Save about 5 minutes to proofread your essay. This allows you time to catch the "honest mistakes" that can be corrected easily, such as a misspelled word or punctuation error. In addition, this time lets you set the essay to rest, knowing what you've written, so that you can go on to the next topic and give it your full attention.
Writing the Essay
A traditional essay includes an introduction, body, and conclusion. The body should be made up of several paragraphs, but the introduction and conclusion require only one paragraph each.
In your introduction, make sure that you include a strong, analytical thesis statement, a sentence that explains your paper's idea and defines the scope of your essay. Also, be sure that the introduction lets the reader know that you're on topic; use key phrases from the question if necessary. The introductory paragraph should be brief-only a few sentences are necessary to state your thesis. Definitely try to avoid merely repeating the topic in your thesis; instead, let the thesis present what it is that you will specifically analyze.
The body paragraphs are the heart of the essay. Each should be guided by a topic sentence that is a relevant part of the introductory thesis statement. For rhetorical analysis essays, always supply a great deal of relevant evidence from the passage to support your ideas; feel free to quote the passage liberally. In your argument essays, provide appropriate and sufficient evidence from the passage(s) and your knowledge of the world. Prove that you are capable of intelligent "civil discourse," a discussion of important ideas. However, always be sure to connect your ideas to the thesis. Explain exactly how the evidence presented leads to your thesis. Avoid obvious commentary. A medium- to low-scoring paper merely reports what's in the passage. A high-scoring paper makes relevant, insightful, analytical points about the passage. Remember to stay on topic.
Your conclusion, like your introduction, shouldn't be longwinded or elaborate. Do attempt, however, to provide more than mere summary; try to make a point beyond the obvious, which will indicate your essay's superiority. In other words, try to address the essay's greater importance in your conclusion. Of course, you should also keep in mind that a conclusion is not absolutely necessary in order to receive a high score. Never forget that your body paragraphs are more important than the conclusion, so don't slight them merely to add a conclusion.
Remember to save a few minutes to proofread and to correct misspelled words, revise punctuation errors, and replace an occasional word or phrase with a more dynamic one. Do not make major editing changes at this time. Trust your original planning of organization and ideas, and only correct any obvious errors that you spot.
Considering Different Essay Types
In your argumentation essays, which include the synthesis essay based on multiple passages and argument essay based on one passage, you want to show that you understand the author's point(s) and can respond intelligently. Comprehending the author's point involves a three-step process: (1) clarifying the claim the author makes, (2) examining the data and evidence the author uses, and (3) understanding the underlying assumptions behind the argument. The first two steps are usually directly stated or clearly implied; understanding what the author must believe, or what the author thinks the audience believes, is a bit harder. To intelligently respond to the author's ideas, keep in mind that the AP readers and college professors are impressed by the student who can conduct "civil discourse," a discussion that fully understands all sides before taking a stand. Avoid oversimplification and remember that judgment stops discussion. Let the reader watch your ideas develop instead of jumping to a conclusion and then spending the whole essay trying to justify it. Also be aware that you don't have to take only one side in an issue. Frequently, a very good essay demonstrates understanding of multiple sides of an issue and presents a "qualifying argument" that appreciates these many sides. Show awareness of culture, history, philosophy, and politics. Prove that you are in touch with your society and the world around you. The topics give you the opportunity to intelligently discuss issues; seize that opportunity and take advantage of it.
In your rhetorical analysis essays, be sure to accurately identify rhetorical and literary devices the author employs, and then examine how they create effects and help build the author's point. Intelligent analysis explores the depth of the author's ideas and how the author's presentation enhances those ideas. Be sure you understand the author's rhetorical purpose: Is it to persuade? To satirize some fault in society? To express ideas? Then dive into the depth of the author's thoughts and enjoy how good writing enhances interesting ideas. Like the argument essays, you'll want to liberally use the text, both implicitly and explicitly. A sophisticated writer embeds phrases from the text into his or her own sentences during discussion. Avoid copying complete sentences from the text; choose just the exact word or phrase that suits your purpose and analyze it within your own sentences.
Which one of the following was simplified correctly?
has been added to your
Reading List!
Removing #book# from your Reading List will also remove any bookmarked pages associated with this title.
Are you sure you want to remove #bookConfirmation# and any corresponding bookmarks?

Choose Your Test
Sat / act prep online guides and tips, how to write a perfect synthesis essay for the ap language exam.
Advanced Placement (AP)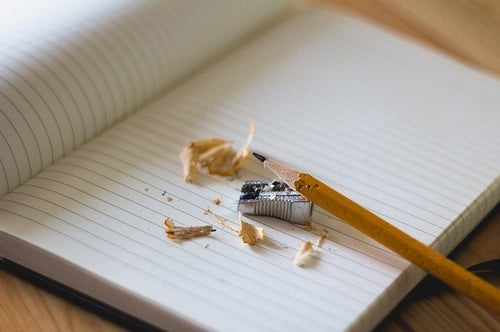 If you're planning to take the AP Language (or AP Lang) exam , you might already know that 55% of your overall exam score will be based on three essays. The first of the three essays you'll have to write on the AP Language exam is called the "synthesis essay." If you want to earn full points on this portion of the AP Lang Exam, you need to know what a synthesis essay is and what skills are assessed by the AP Lang synthesis essay.
In this article, we'll explain the different aspects of the AP Lang synthesis essay, including what skills you need to demonstrate in your synthesis essay response in order to achieve a good score. We'll also give you a full breakdown of a real AP Lang Synthesis Essay prompt, provide an analysis of an AP Lang synthesis essay example, and give you four tips for how to write a synthesis essay.
Let's get started by taking a closer look at how the AP Lang synthesis essay works!
Synthesis Essay AP Lang: What It Is and How It Works
The AP Lang synthesis essay is the first of three essays included in the Free Response section of the AP Lang exam.
The AP Lang synthesis essay portion of the Free Response section lasts for one hour total . This hour consists of a recommended 15 minute reading period and a 40 minute writing period. Keep in mind that these time allotments are merely recommendations, and that exam takers can parse out the allotted 60 minutes to complete the synthesis essay however they choose.
Now, here's what the structure of the AP Lang synthesis essay looks like. The exam presents six to seven sources that are organized around a specific topic (like alternative energy or eminent domain, which are both past synthesis exam topics).
Of these six to seven sources, at least two are visual , including at least one quantitative source (like a graph or pie chart, for example). The remaining four to five sources are print text-based, and each one contains approximately 500 words.
In addition to six to seven sources, the AP Lang exam provides a written prompt that consists of three paragraphs. The prompt will briefly explain the essay topic, then present a claim that students will respond to in an essay that synthesizes material from at least three of the sources provided.
Here's an example prompt provided by the College Board:
Directions : The following prompt is based on the accompanying six sources.
This question requires you to integrate a variety of sources into a coherent, well-written essay. Refer to the sources to support your position; avoid mere paraphrase or summary. Your argument should be central; the sources should support this argument .
Remember to attribute both direct and indirect citations.
Introduction
Television has been influential in United States presidential elections since the 1960's. But just what is this influence, and how has it affected who is elected? Has it made elections fairer and more accessible, or has it moved candidates from pursuing issues to pursuing image?
Read the following sources (including any introductory information) carefully. Then, in an essay that synthesizes at least three of the sources for support, take a position that defends, challenges, or qualifies the claim that television has had a positive impact on presidential elections.
Refer to the sources as Source A, Source B, etc.; titles are included for your convenience.
Source A (Campbell) Source B (Hart and Triece) Source C (Menand) Source D (Chart) Source E (Ranney) Source F (Koppel)
Like we mentioned earlier, this prompt gives you a topic — which it briefly explains — then asks you to take a position. In this case, you'll have to choose a stance on whether television has positively or negatively affected U.S. elections. You're also given six sources to evaluate and use in your response. Now that you have everything you need, now your job is to write an amazing synthesis essay.
But what does "synthesize" mean, exactly? According to the CollegeBoard, when an essay prompt asks you to synthesize, it means that you should "combine different perspectives from sources to form a support of a coherent position" in writing. In other words, a synthesis essay asks you to state your claim on a topic, then highlight the relationships between several sources that support your claim on that topic. Additionally, you'll need to cite specific evidence from your sources to prove your point.
The synthesis essay counts for six of the total points on the AP Lang exam . Students can receive 0-1 points for writing a thesis statement in the essay, 0-4 based on incorporation of evidence and commentary, and 0-1 points based on sophistication of thought and demonstrated complex understanding of the topic.
You'll be evaluated based on how effectively you do the following in your AP Lang synthesis essay:
Write a thesis that responds to the exam prompt with a defensible position
Provide specific evidence that to support all claims in your line of reasoning from at least three of the sources provided, and clearly and consistently explain how the evidence you include supports your line of reasoning
Demonstrate sophistication of thought by either crafting a thoughtful argument, situating the argument in a broader context, explaining the limitations of an argument
Make rhetorical choices that strengthen your argument and/or employ a vivid and persuasive style throughout your essay.
If your synthesis essay meets the criteria above, then there's a good chance you'll score well on this portion of the AP Lang exam!
If you're looking for even more information on scoring, the College Board has posted the AP Lang Free Response grading rubric on its website. ( You can find it here. ) We recommend taking a close look at it since it includes additional details about the synthesis essay scoring.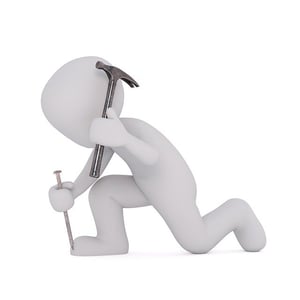 Don't be intimidated...we're going to teach you how to break down even the hardest AP synthesis essay prompt.
Full Breakdown of a Real AP Lang Synthesis Essay Prompt
In this section, we'll teach you how to analyze and respond to a synthesis essay prompt in five easy steps, including suggested time frames for each step of the process.
Step 1: Analyze the Prompt
The very first thing to do when the clock starts running is read and analyze the prompt. To demonstrate how to do this, we'll look at the sample AP Lang synthesis essay prompt below. This prompt comes straight from the 2018 AP Lang exam:
Eminent domain is the power governments have to acquire property from private owners for public use. The rationale behind eminent domain is that governments have greater legal authority over lands within their dominion than do private owners. Eminent domain has been instituted in one way or another throughout the world for hundreds of years.
Carefully read the following six sources, including the introductory information for each source. Then synthesize material from at least three of the sources and incorporate it into a coherent, well-developed essay that defends, challenges, or qualifies the notion that eminent domain is productive and beneficial.
Your argument should be the focus of your essay. Use the sources to develop your argument and explain the reasoning for it. Avoid merely summarizing the sources. Indicate clearly which sources you are drawing from, whether through direct quotation, paraphrase, or summary. You may cite the sources as Source A, Source B, etc., or by using the descriptions in parentheses.
On first read, you might be nervous about how to answer this prompt...especially if you don't know what eminent domain is! But if you break the prompt down into chunks, you'll be able to figure out what the prompt is asking you to do in no time flat.
To get a full understanding of what this prompt wants you to do, you need to identify the most important details in this prompt, paragraph by paragraph. Here's what each paragraph is asking you to do:
Paragraph 1: The prompt presents and briefly explains the topic that you'll be writing your synthesis essay about. That topic is the concept of eminent domain.
Paragraph 2: The prompt presents a specific claim about the concept of eminent domain in this paragraph: Eminent domain is productive and beneficial. This paragraph instructs you to decide whether you want to defend, challenge, or qualify that claim in your synthesis essay , and use material from at least three of the sources provided in order to do so.
Paragraph 3: In the last paragraph of the prompt, the exam gives you clear instructions about how to approach writing your synthesis essay . First, make your argument the focus of the essay. Second, use material from at least three of the sources to develop and explain your argument. Third, provide commentary on the material you include, and provide proper citations when you incorporate quotations, paraphrases, or summaries from the sources provided.
So basically, you'll have to agree with, disagree with, or qualify the claim stated in the prompt, then use at least three sources substantiate your answer. Since you probably don't know much about eminent domain, you'll probably decide on your position after you read the provided sources.
To make good use of your time on the exam, you should spend around 2 minutes reading the prompt and making note of what it's asking you to do. That will leave you plenty of time to read the sources provided, which is the next step to writing a synthesis essay.
Step 2: Read the Sources Carefully
After you closely read the prompt and make note of the most important details, you need to read all of the sources provided. It's tempting to skip one or two sources to save time--but we recommend you don't do this. That's because you'll need a thorough understanding of the topic before you can accurately address the prompt!
For the sample exam prompt included above, there are six sources provided. We're not going to include all of the sources in this article, but you can view the six sources from this question on the 2018 AP Lang exam here . The sources include five print-text sources and one visual source, which is a cartoon.
As you read the sources, it's important to read quickly and carefully. Don't rush! Keep your pencil in hand to quickly mark important passages that you might want to use as evidence in your synthesis. While you're reading the sources and marking passages, you want to think about how the information you're reading influences your stance on the issue (in this case, eminent domain).
When you finish reading, take a few seconds to summarize, in a phrase or sentence, whether the source defends, challenges, or qualifies whether eminent domain is beneficial (which is the claim in the prompt) . Though it might not feel like you have time for this, it's important to give yourself these notes about each source so you know how you can use each one as evidence in your essay.
Here's what we mean: say you want to challenge the idea that eminent domain is useful. If you've jotted down notes about each source and what it's saying, it will be easier for you to pull the relevant information into your outline and your essay.
So how much time should you spend reading the provided sources? The AP Lang exam recommends taking 15 minutes to read the sources . If you spend around two of those minutes reading and breaking down the essay prompt, it makes sense to spend the remaining 13 minutes reading and annotating the sources.
If you finish reading and annotating early, you can always move on to drafting your synthesis essay. But make sure you're taking your time and reading carefully! It's better to use a little extra time reading and understanding the sources now so that you don't have to go back and re-read the sources later.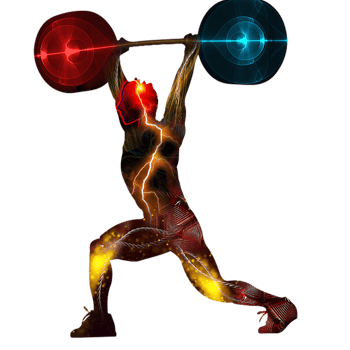 A strong thesis will do a lot of heavy lifting in your essay. (See what we did there?)
Step 3: Write a Strong Thesis Statement
After you've analyzed the prompt and thoroughly read the sources, the next thing you need to do in order to write a good synthesis essay is write a strong thesis statement .
The great news about writing a thesis statement for this synthesis essay is that you have all the tools you need to do it at your fingertips. All you have to do in order to write your thesis statement is decide what your stance is in relationship to the topic provided.
In the example prompt provided earlier, you're essentially given three choices for how to frame your thesis statement: you can either defend, challenge, or qualify a claim that's been provided by the prompt, that eminent domain is productive and beneficial . Here's what that means for each option:
If you choose to defend the claim, your job will be to prove that the claim is correct . In this case, you'll have to show that eminent domain is a good thing.
If you choose to challenge the claim, you'll argue that the claim is incorrect. In other words, you'll argue that eminent domain isn't productive or beneficial.
If you choose to qualify, that means you'll agree with part of the claim, but disagree with another part of the claim. For instance, you may argue that eminent domain can be a productive tool for governments, but it's not beneficial for property owners. Or maybe you argue that eminent domain is useful in certain circumstances, but not in others.
When you decide whether you want your synthesis essay to defend, challenge, or qualify that claim, you need to convey that stance clearly in your thesis statement. You want to avoid simply restating the claim provided in the prompt, summarizing the issue without making a coherent claim, or writing a thesis that doesn't respond to the prompt.
Here's an example of a thesis statement that received full points on the eminent domain synthesis essay:
Although eminent domain can be misused to benefit private interests at the expense of citizens, it is a vital tool of any government that intends to have any influence on the land it governs beyond that of written law.
This thesis statement received full points because it states a defensible position and establishes a line of reasoning on the issue of eminent domain. It states the author's position (that some parts of eminent domain are good, but others are bad), then goes on to explain why the author thinks that (it's good because it allows the government to do its job, but it's bad because the government can misuse its power.)
Because this example thesis statement states a defensible position and establishes a line of reasoning, it can be elaborated upon in the body of the essay through sub-claims, supporting evidence, and commentary. And a solid argument is key to getting a six on your synthesis essay for AP Lang!
Looking for help studying for your AP exam?
Our one-on-one online AP tutoring services can help you prepare for your AP exams. Get matched with a top tutor who got a high score on the exam you're studying for!
Step 4: Create a Bare-Bones Essay Outline
Once you've got your thesis statement drafted, you have the foundation you need to develop a bare bones outline for your synthesis essay. Developing an outline might seem like it's a waste of your precious time, but if you develop your outline well, it will actually save you time when you start writing your essay.
With that in mind, we recommend spending 5 to 10 minutes outlining your synthesis essay . If you use a bare-bones outline like the one below, labeling each piece of content that you need to include in your essay draft, you should be able to develop out the most important pieces of the synthesis before you even draft the actual essay.
To help you see how this can work on test day, we've created a sample outline for you. You can even memorize this outline to help you out on test day! In the outline below, you'll find places to fill in a thesis statement, body paragraph topic sentences, evidence from the sources provided, and commentary :
Present the context surrounding the essay topic in a couple of sentences (this is a good place to use what you learned about the major opinions or controversies about the topic from reading your sources).
Write a straightforward, clear, and concise thesis statement that presents your stance on the topic
Topic sentence presenting first supporting point or claim
Evidence #1
Commentary on Evidence #1
Evidence #2 (if needed)
Commentary on Evidence #2 (if needed)
Topic sentence presenting second supporting point or claim
Topic sentence presenting three supporting point or claim
Sums up the main line of reasoning that you developed and defended throughout the essay
Reiterates the thesis statement
Taking the time to develop these crucial pieces of the synthesis in a bare-bones outline will give you a map for your final essay. Once you have a map, writing the essay will be much easier.
Step 5: Draft Your Essay Response
The great thing about taking a few minutes to develop an outline is that you can develop it out into your essay draft. After you take about 5 to 10 minutes to outline your synthesis essay, you can use the remaining 30 to 35 minutes to draft your essay and review it.
Since you'll outline your essay before you start drafting, writing the essay should be pretty straightforward. You'll already know how many paragraphs you're going to write, what the topic of each paragraph will be, and what quotations, paraphrases, or summaries you're going to include in each paragraph from the sources provided. You'll just have to fill in one of the most important parts of your synthesis—your commentary.
Commentaries are your explanation of why your evidence supports the argument you've outlined in your thesis. Your commentary is where you actually make your argument, which is why it's such a critical part of your synthesis essay.
When thinking about what to say in your commentary, remember one thing the AP Lang synthesis essay prompt specifies: don't just summarize the sources. Instead, as you provide commentary on the evidence you incorporate, you need to explain how that evidence supports or undermines your thesis statement . You should include commentary that offers a thoughtful or novel perspective on the evidence from your sources to develop your argument.
One very important thing to remember as you draft out your essay is to cite your sources. The AP Lang exam synthesis essay prompt indicates that you can use generic labels for the sources provided (e.g. "Source 1," "Source 2," "Source 3," etc.). The exam prompt will indicate which label corresponds with which source, so you'll need to make sure you pay attention and cite sources accurately. You can cite your sources in the sentence where you introduce a quote, summary, or paraphrase, or you can use a parenthetical citation. Citing your sources affects your score on the synthesis essay, so remembering to do this is important.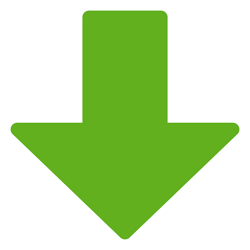 Keep reading for a real-life example of a great AP synthesis essay response!
Real-Life AP Synthesis Essay Example and Analysis
If you're still wondering how to write a synthesis essay, examples of real essays from past AP Lang exams can make things clearer. These real-life student AP synthesis essay responses can be great for helping you understand how to write a synthesis essay that will knock the graders' socks off .
While there are multiple essay examples online, we've chosen one to take a closer look at. We're going to give you a brief analysis of one of these example student synthesis essays from the 2019 AP Lang Exam below!
Example Synthesis Essay AP Lang Response
To get started, let's look at the official prompt for the 2019 synthesis essay:
In response to our society's increasing demand for energy, large-scale wind power has drawn attention from governments and consumers as a potential alternative to traditional materials that fuel our power grids, such as coal, oil, natural gas, water, or even newer sources such as nuclear or solar power. Yet the establishment of large-scale, commercial-grade wind farms is often the subject of controversy for a variety of reasons.
Carefully read the six sources, found on the AP English Language and Composition 2019 Exam (Question 1), including the introductory information for each source. Write an essay that synthesizes material from at least three of the sources and develops your position on the most important factors that an individual or agency should consider when deciding whether to establish a wind farm.
Source A (photo) Source B (Layton) Source C (Seltenrich) Source D (Brown) Source E (Rule) Source F (Molla)
In your response you should do the following:
Respond to the prompt with a thesis presents a defensible position.
Select and use evidence from at least 3 of the provided sources to support your line of reasoning. Indicate clearly the sources used through direct quotation, paraphrase, or summary. Sources may be cited as Source A, Source B, etc., or by using the description in parentheses.
Explain how the evidence supports your line of reasoning.
Use appropriate grammar and punctuation in communicating your argument.
Now that you know exactly what the prompt asked students to do on the 2019 AP Lang synthesis essay, here's an AP Lang synthesis essay example, written by a real student on the AP Lang exam in 2019:
[1] The situation has been known for years, and still very little is being done: alternative power is the only way to reliably power the changing world. The draw of power coming from industry and private life is overwhelming current sources of non-renewable power, and with dwindling supplies of fossil fuels, it is merely a matter of time before coal and gas fuel plants are no longer in operation. So one viable alternative is wind power. But as with all things, there are pros and cons. The main factors for power companies to consider when building wind farms are environmental boon, aesthetic, and economic factors.
[2] The environmental benefits of using wind power are well-known and proven. Wind power is, as qualified by Source B, undeniably clean and renewable. From their production requiring very little in the way of dangerous materials to their lack of fuel, besides that which occurs naturally, wind power is by far one of the least environmentally impactful sources of power available. In addition, wind power by way of gearbox and advanced blade materials, has the highest percentage of energy retention. According to Source F, wind power retains 1,164% of the energy put into the system – meaning that it increases the energy converted from fuel (wind) to electricity 10 times! No other method of electricity production is even half that efficient. The efficiency and clean nature of wind power are important to consider, especially because they contribute back to power companies economically.
[3] Economically, wind power is both a boon and a bone to electric companies and other users. For consumers, wind power is very cheap, leading to lower bills than from any other source. Consumers also get an indirect reimbursement by way of taxes (Source D). In one Texan town, McCamey, tax revenue increased 30% from a wind farm being erected in the town. This helps to finance improvements to the town. But, there is no doubt that wind power is also hurting the power companies. Although, as renewable power goes, wind is incredibly cheap, it is still significantly more expensive than fossil fuels. So, while it is helping to cut down on emissions, it costs electric companies more than traditional fossil fuel plants. While the general economic trend is positive, there are some setbacks which must be overcome before wind power can take over as truly more effective than fossil fuels.
[4] Aesthetics may be the greatest setback for power companies. Although there may be significant economic and environmental benefit to wind power, people will always fight to preserve pure, unspoiled land. Unfortunately, not much can be done to improve the visual aesthetics of the turbines. White paint is the most common choice because it "[is] associated with cleanliness." (Source E). But, this can make it stand out like a sore thumb, and make the gargantuan machines seem more out of place. The site can also not be altered because it affects generating capacity. Sound is almost worse of a concern because it interrupts personal productivity by interrupting people's sleep patterns. One thing for power companies to consider is working with turbine manufacturing to make the machines less aesthetically impactful, so as to garner greater public support.
[5] As with most things, wind power has no easy answer. It is the responsibility of the companies building them to weigh the benefits and the consequences. But, by balancing economics, efficiency, and aesthetics, power companies can create a solution which balances human impact with environmental preservation.
And that's an entire AP Lang synthesis essay example, written in response to a real AP Lang exam prompt! It's important to remember AP Lang exam synthesis essay prompts are always similarly structured and worded, and students often respond in around the same number of paragraphs as what you see in the example essay response above.
Next, let's analyze this example essay and talk about what it does effectively, where it could be improved upon, and what score past exam scorers awarded it.
To get started on an analysis of the sample synthesis essay, let's look at the scoring commentary provided by the College Board:
For development of thesis, the essay received 1 out of 1 possible points
For evidence and commentary, the essay received 4 out of 4 possible points
For sophistication of thought, the essay received 0 out of 1 possible points.
This means that the final score for this example essay was a 5 out of 6 possible points . Let's look more closely at the content of the example essay to figure out why it received this score breakdown.
Thesis Development
The thesis statement is one of the three main categories that is taken into consideration when you're awarded points on this portion of the exam. This sample essay received 1 out of 1 total points.
Now, here's why: the thesis statement clearly and concisely conveys a position on the topic presented in the prompt--alternative energy and wind power--and defines the most important factors that power companies should consider when deciding whether to establish a wind farm.
Evidence and Commentary
The second key category taken into consideration when synthesis exams are evaluated is incorporation of evidence and commentary. This sample received 4 out of 4 possible points for this portion of the synthesis essay. At bare minimum, this sample essay meets the requirement mentioned in the prompt that the writer incorporate evidence from at least three of the sources provided.
On top of that, the writer does a good job of connecting the incorporated evidence back to the claim made in the thesis statement through effective commentary. The commentary in this sample essay is effective because it goes beyond just summarizing what the provided sources say. Instead, it explains and analyzes the evidence presented in the selected sources and connects them back to supporting points the writer makes in each body paragraph.
Finally, the writer of the essay also received points for evidence and commentary because the writer developed and supported a consistent line of reasoning throughout the essay . This line of reasoning is summed up in the fourth paragraph in the following sentence: "One thing for power companies to consider is working with turbine manufacturing to make the machines less aesthetically impactful, so as to garner greater public support."
Because the writer did a good job consistently developing their argument and incorporating evidence, they received full marks in this category. So far, so good!
Sophistication of Thought
Now, we know that this essay received a score of 5 out of 6 total points, and the place where the writer lost a point was on the basis of sophistication of thought, for which the writer received 0 out of 1 points. That's because this sample essay makes several generalizations and vague claims where it could have instead made specific claims that support a more balanced argument.
For example, in the following sentence from the 5th paragraph of the sample essay, the writer misses the opportunity to state specific possibilities that power companies should consider for wind energy . Instead, the writer is ambiguous and non-committal, saying, "As with most things, wind power has no easy answer. It is the responsibility of the companies building them to weigh the benefits and consequences."
If the writer of this essay was interested in trying to get that 6th point on the synthesis essay response, they could consider making more specific claims. For instance, they could state the specific benefits and consequences power companies should consider when deciding whether to establish a wind farm. These could include things like environmental impacts, economic impacts, or even population density!
Despite losing one point in the last category, this example synthesis essay is a strong one. It's well-developed, thoughtfully written, and advances an argument on the exam topic using evidence and support throughout.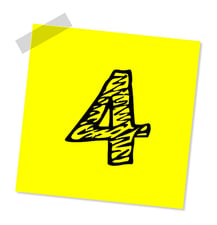 4 Tips for How to Write a Synthesis Essay
AP Lang is a timed exam, so you have to pick and choose what you want to focus on in the limited time you're given to write the synthesis essay. Keep reading to get our expert advice on what you should focus on during your exam.
Tip 1: Read the Prompt First
It may sound obvious, but when you're pressed for time, it's easy to get flustered. Just remember: when it comes time to write the synthesis essay, read the prompt first !
Why is it so important to read the prompt before you read the sources? Because when you're aware of what kind of question you're trying to answer, you'll be able to read the sources more strategically. The prompt will help give you a sense of what claims, points, facts, or opinions to be looking for as you read the sources.
Reading the sources without having read the prompt first is kind of like trying to drive while wearing a blindfold: you can probably do it, but it's likely not going to end well!
Tip 2: Make Notes While You Read
During the 15-minute reading period at the beginning of the synthesis essay, you'll be reading through the sources as quickly as you can. After all, you're probably anxious to start writing!
While it's definitely important to make good use of your time, it's also important to read closely enough that you understand your sources. Careful reading will allow you to identify parts of the sources that will help you support your thesis statement in your essay, too.
As you read the sources, consider marking helpful passages with a star or check mark in the margins of the exam so you know which parts of the text to quickly re-read as you form your synthesis essay. You might also consider summing up the key points or position of each source in a sentence or a few words when you finish reading each source during the reading period. Doing so will help you know where each source stands on the topic given and help you pick the three (or more!) that will bolster your synthesis argument.
Tip 3: Start With the Thesis Statement
If you don't start your synthesis essay with a strong thesis statement, it's going to be tough to write an effective synthesis essay. As soon as you finish reading and annotating the provided sources, the thing you want to do next is write a strong thesis statement.
According to the CollegeBoard grading guidelines for the AP Lang synthesis essay, a strong thesis statement will respond to the prompt— not restate or rephrase the prompt. A good thesis will take a clear, defensible position on the topic presented in the prompt and the sources.
In other words, to write a solid thesis statement to guide the rest of your synthesis essay, you need to think about your position on the topic at hand and then make a claim about the topic based on your position. This position will either be defending, challenging, or qualifying the claim made in the essay's prompt.
The defensible position that you establish in your thesis statement will guide your argument in the rest of the essay, so it's important to do this first. Once you have a strong thesis statement, you can begin outlining your essay.
Tip 4: Focus on Your Commentary
Writing thoughtful, original commentary that explains your argument and your sources is important. In fact, doing this well will earn you four points (out of a total of six)!
AP Lang provides six to seven sources for you on the exam, and you'll be expected to incorporate quotations, paraphrases, or summaries from at least three of those sources into your synthesis essay and interpret that evidence for the reader.
While incorporating evidence is very important, in order to get the extra point for "sophistication of thought" on the synthesis essay, it's important to spend more time thinking about your commentary on the evidence you choose to incorporate. The commentary is your chance to show original thinking, strong rhetorical skills, and clearly explain how the evidence you've included supports the stance you laid out in your thesis statement.
To earn the 6th possible point on the synthesis essay, make sure your commentary demonstrates a nuanced understanding of the source material, explains this nuanced understanding, and places the evidence incorporated from the sources in conversation with each other. To do this, make sure you're avoiding vague language. Be specific when you can, and always tie your commentary back to your thesis!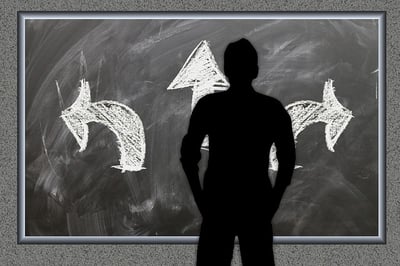 What's Next?
There's a lot more to the AP Language exam than just the synthesis essay. Be sure to check out our expert guide to the entire exam , then learn more about the tricky multiple choice section .
Is the AP Lang exam hard...or is it easy? See how it stacks up to other AP tests on our list of the hardest AP exams .
Did you know there are technically two English AP exams? You can learn more about the second English AP test, the AP Literature exam, in this article . And if you're confused about whether you should take the AP Lang or AP Lit test , we can help you make that decision, too.
Want to improve your SAT score by 160 points or your ACT score by 4 points? We've written a guide for each test about the top 5 strategies you must be using to have a shot at improving your score. Download it for free now:
Ashley Sufflé Robinson has a Ph.D. in 19th Century English Literature. As a content writer for PrepScholar, Ashley is passionate about giving college-bound students the in-depth information they need to get into the school of their dreams.
Student and Parent Forum
Our new student and parent forum, at ExpertHub.PrepScholar.com , allow you to interact with your peers and the PrepScholar staff. See how other students and parents are navigating high school, college, and the college admissions process. Ask questions; get answers.
Ask a Question Below
Have any questions about this article or other topics? Ask below and we'll reply!
Improve With Our Famous Guides
The 5 Strategies You Must Be Using to Improve 160+ SAT Points
How to Get a Perfect 1600, by a Perfect Scorer
Series: How to Get 800 on Each SAT Section:
Score 800 on SAT Math
Score 800 on SAT Reading
Score 800 on SAT Writing
Series: How to Get to 600 on Each SAT Section:
Score 600 on SAT Math
Score 600 on SAT Reading
Score 600 on SAT Writing
Free Complete Official SAT Practice Tests
What SAT Target Score Should You Be Aiming For?
15 Strategies to Improve Your SAT Essay
The 5 Strategies You Must Be Using to Improve 4+ ACT Points
How to Get a Perfect 36 ACT, by a Perfect Scorer
Series: How to Get 36 on Each ACT Section:
36 on ACT English
36 on ACT Math
36 on ACT Reading
36 on ACT Science
Series: How to Get to 24 on Each ACT Section:
24 on ACT English
24 on ACT Math
24 on ACT Reading
24 on ACT Science
What ACT target score should you be aiming for?
ACT Vocabulary You Must Know
ACT Writing: 15 Tips to Raise Your Essay Score
How to Get Into Harvard and the Ivy League
How to Get a Perfect 4.0 GPA
How to Write an Amazing College Essay
What Exactly Are Colleges Looking For?
Is the ACT easier than the SAT? A Comprehensive Guide
Should you retake your SAT or ACT?
When should you take the SAT or ACT?
Stay Informed
Get the latest articles and test prep tips!
Looking for Graduate School Test Prep?
Check out our top-rated graduate blogs here:
GRE Online Prep Blog
GMAT Online Prep Blog
TOEFL Online Prep Blog
Holly R. "I am absolutely overjoyed and cannot thank you enough for helping me!"
SK Bratislavský Kraj
Recently viewed courses
Recently viewed.
Find Your Dream School
COVID-19 Update: To help students through this crisis, The Princeton Review will continue our "Enroll with Confidence" refund policies. For full details, please click here.
Enter your email to unlock an extra $25 off an SAT or ACT program!
By submitting my email address. i certify that i am 13 years of age or older, agree to recieve marketing email messages from the princeton review, and agree to terms of use., guide to the ap english language and composition exam.
Can you apply the rhetorical triangle to a piece of writing? Are you able to argue a position? The AP ® English Language and Composition exam tests topics and skills discussed in your Advanced Placement English Language course. If you score high enough, your AP English Language score could earn you college credit!
Check out our AP English Language Guide for what you need to know about the exam:
Exam Overview
Sections and Question Types
How to Prepare
What's on the AP English Language & Composition Exam?
The College Board is very detailed in what they require your AP teacher to cover in his or her AP English Language & Composition course. The exam tests your abilities to understand how authors use rhetoric and language to convey their purpose. Students are also expected to apply these techniques to their own writing and research projects. Some of the major skills tested include the ability to:
Identify an author's purpose and intended audience
Recognize rhetorical devices and strategies in an author's work
Demonstrate understanding of citations in research papers
Apply these skills and techniques to their own writing
Create and organize an argument defended with evidence and reasoning
Plan, write, and revise cogent, well-written essays
Check out our line of AP guides for a comprehensive content review.
AP English Language Sections & Question Types
The AP English Language & Composition exam is 3 hours and 15 minutes long and consists of two sections: a multiple-choice section and a free response section.
Read More: Review for the exam with our AP English Language Crash Course
Multiple-Choice
For AP English Language multiple-choice questions, you are presented with two Reading Passages and three Writing passages. The two Reading passages are nonfiction passages taken from all sorts of works. The idea is to get you to focus on rhetorical devices, figures of speech and intended purposes, under rigid time constraints and with material you haven't seen before. The three Writing passages are student-produced essays. The idea is to get you to revise the essay that help the writer accomplish his or her goal.
Free Response
The AP English Language section contains three essay prompts: a synthesis essay, a rhetorical analysis essay, and an argument essay.
Synthesis essay: You'll be given a scenario and tasked with writing a response using at least three of six or seven short accompanying sources for support.
Rhetorical analysis essay: Asks you to analyze the techniques an author uses, and discuss how they contribute to the author's purpose.
Argument essay: Presents a claim or assertion in the prompt and then asks you to argue a position based on your own knowledge, experience, or reading.
How to Interpret AP English Language Scores
AP scores are reported from 1 to 5. Colleges are generally looking for a 4 or 5 on the AP English Language exam, but some may grant AP credit for a 3. Each test is curved so scores vary from year to year. Here's how AP English Lang students scored on the May 2022 test:
Source: College Board
How can I prepare?
AP classes are great, but for many students they're not enough! For a thorough review of AP English Language content and strategy, pick the AP prep option that works best for your goals and learning style.
Explore Colleges For You
Connect with our featured colleges to find schools that both match your interests and are looking for students like you.
Career Quiz
Take our short quiz to learn which is the right career for you.
Get Started on Athletic Scholarships & Recruiting!
Join athletes who were discovered, recruited & often received scholarships after connecting with NCSA's 42,000 strong network of coaches.
Best 388 Colleges
154,000 students rate everything from their professors to their campus social scene.
SAT Prep Courses
1400+ course, act prep courses, free sat practice test & events, 1-800-2review, sat® 1400+ course, our top sat experts teach the strategies proven to have helped our students join the top 5% of test takers..
Free MCAT Review Guide
Thank you! Look for the MCAT Review Guide in your inbox.
By submitting above, I certify that I am 18 years of age or older, and agree to the Terms of Use . Privacy Policy | CA Privacy Notice
Enrollment Advisor
1-800-2REVIEW (800-273-8439) ext. 1
1-877-LEARN-30
Student Support
1-800-2REVIEW (800-273-8439) ext. 2
Partnerships
College Readiness
International
Advertising
Affiliate/Other
Enrollment Terms & Conditions
Accessibility
Cigna Medical Transparency in Coverage
Register Book
Mon-Fri 9AM-10PM ET
Sat-Sun 9AM-8PM ET
Local Offices: Mon-Fri 9AM-6PM
Mon-Fri 9AM-9PM ET
Sat-Sun 8:30AM-5PM ET
Academic Subjects
Find the Right College
College Rankings
College Advice
Applying to College
Financial Aid
School & District Partnerships
Professional Development
Advice Articles
Private Tutoring
Mobile Apps
Local Offices
International Offices
Work for Us
Affiliate Program
Partner with Us
Advertise with Us
International Partnerships
Our Guarantees
Privacy Policy | CA Privacy Notice | Do Not Sell or Share My Personal Information | Your Opt-Out Rights | Terms of Use | Site Map
©2023 TPR Education IP Holdings, LLC. All Rights Reserved. The Princeton Review is not affiliated with Princeton University
TPR Education, LLC (doing business as "The Princeton Review") is controlled by Primavera Holdings Limited, a firm owned by Chinese nationals with a principal place of business in Hong Kong, China.

AP® English Language
How to score your own ap® english language practice essay.
The Albert Team
Last Updated On: March 1, 2022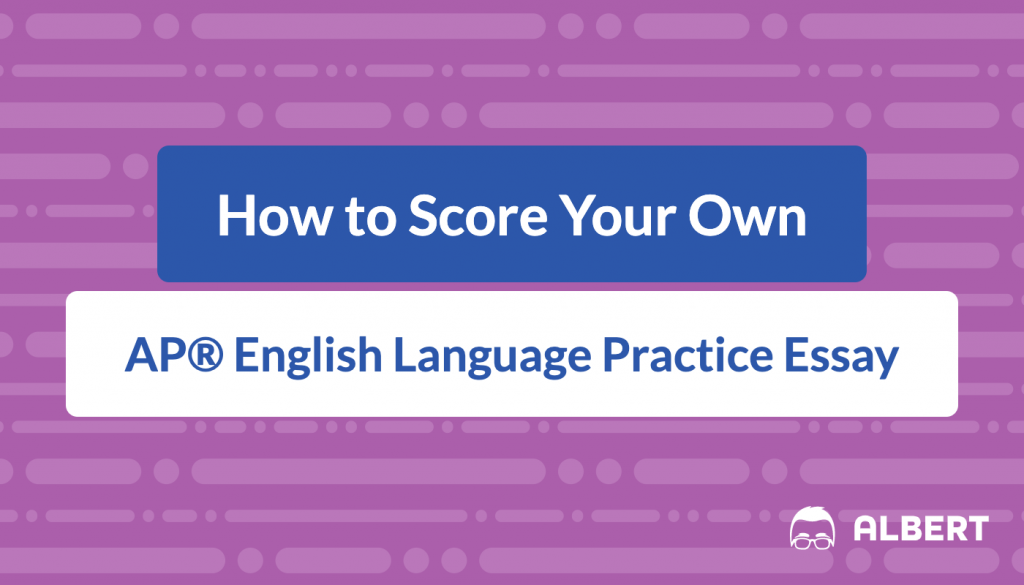 Practice makes perfect, which makes completing practice free response questions advantageous to the student. Figuring out how you did; however, is more difficult than it seems. As the writer, you have a certain bias that may make it more difficult to grade your own practice essay, but it can be done. If you remain impartial, follow the AP® English Language free response question rubric , and apply the ideas in this guide.
How to Draft a Response
Before we talk about how to score your essay, we must discuss how to draft a response to the AP® English Language free response questions. The first step is to understand your prompt and passage. Next, you must craft a thesis, or your argument. This is vital, because your entire essay should be based around the claim that you present in the thesis. The thesis should contain a roadmap to the rest of your essay, including your supporting details.
Once you have crafted your thesis, then write a short, quick introduction to that thesis, and insert your thesis after the introduction. This introduction must be concise and supplementary to your argument.
In the body paragraphs the thesis is supported. It is recommended that you do this in three body paragraphs at least. Great ways to do this is by citing proof from the passage or passages and inserting your own logical progression. By utilizing the text you allow yourself to gain credibility as a writer and impress your examiners.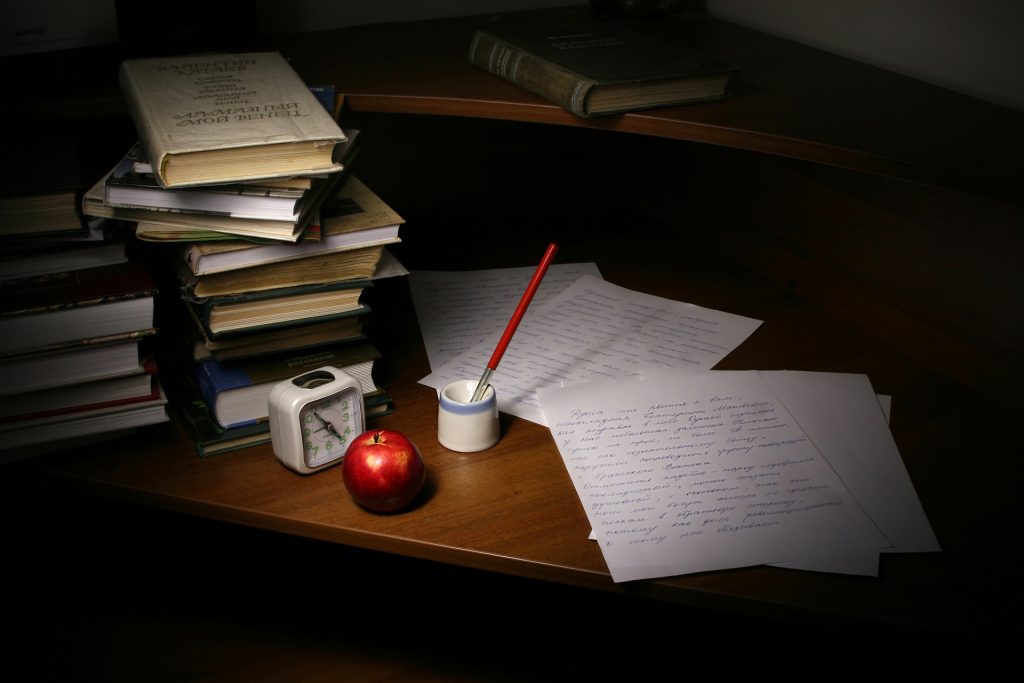 The student will need to complete the three drafts in two hours and fifteen minutes; therefore, it is imperative that the student follows his or her argument and strongly supports it.
If you are practicing writing these free response questions on your own, then it is recommended that you write in a quiet environment that you cannot be disturbed in. This will allow you to focus on the paper as you would in the test location.
Remaining Impartial and Unbiased
When scoring your own AP® English Language free response question essay (FRQ) it is important to be an impartial and unbiased as possible. Be sure to spend at least half an hour away from the essay. This will allow you to clear your mind and be able to see the various mistakes and improvements that can be made to your essay easier.
The best way to do this is by writing the response in the beginning of the week, and then setting it aside until the end of the week. Once you pick the essay back up at the end of the week, then you can read the free response as if you are an outsider scoring your paper. This simulates an examiner reading your paper as it will be done for the AP® English Language scoring.
Be sure to remember that you should not be too easy on yourself. Growth is important with these practice free response questions, and that cannot be done if you deem your paper "perfect".
Focusing on the AP® English Language Free Response Question Rubric
The next step in scoring your own free response question is to have the AP® English Language Argument Rubric in front of you as you read your essay. By doing this, you will not diverge from the given requirements of the College Board.
Ask yourself questions or make a checklist that contains all of the elements that you will need.
1. Is your grammar and mechanics confusing?
Always be sure to note this, because if your grammar and mechanics are too sloppy or confusing, then your score will fall to a 2. If your use of language is understood but contains major errors, then you will receive a 4 or 5. If your language is tolerable with minimal errors, then you could receive a 6, 7, 8, or 9 depending on the other elements of your essay.
2. How many supporting details do you have? Is your argument supported?
Your argument must be adequately supported. Do you do this in your essay? If there is no evidence of support, then give yourself a 1. Work on bringing in reasoning skills and pulling evidence from your passage.
If your essay reflects few supporting details, then give yourself a 5. This means that you have an argument and supported it, but there is more to be desired. The audience has not bought into your argument yet.
To be able to score yourself with a higher score, your support must be thorough. Citing from the text is extremely important as well as explaining why that quote supports your argument.
3. Is your evidence convincing?
Convincing evidence goes hand in hand with supporting details. Having convincing evidence means that you have utilized your supporting details and explained why they are important. Your purpose is to persuade, and having convincing evidence is vital. The examiner should not doubt the validity of your interpretation, because your evidence must convince the reader.
In order to get an 8 or 9 on the AP® English Language free response questions , you must find textual evidence, use it, and elaborate on its significance to your argument. The last element is especially important as it is the core of your essay.
If you did not relay the significance of your evidence to the argument at all, then give yourself a 4. This means that you have an argument and you have support, but you have not connected the two yet.
If you did relay the significance to the argument somewhere in the essay, then give yourself 5 to a 7 depending on how often you did this.
4. Is your argument clear?
Clarity goes a long way on the AP® English Language free response questions . Your argument must be elevated to the highest priority and explained. This allows the examiner to have no question of what you are claiming.
If you go back and read your essay to find that you are not sure what the argument is, then give yourself a 2. This means that your essay is unsure in your thesis.
To earn a higher score is to be clearer in your argument. Your thesis statement needs to provide a clear claim that you will see and understand every time you read the essay. An essay with a score of eight or nine is direct in its argument and is not subtle in sharing it with the reader. This is the most effective way of delivering the thesis.
5. Do you utilize your sources?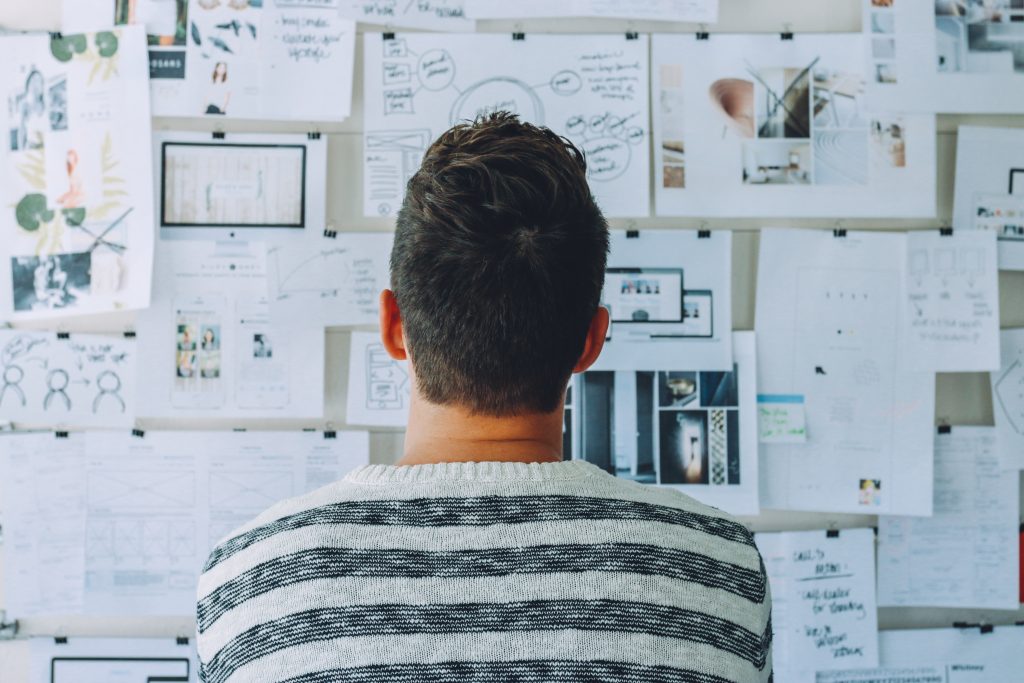 There is an essay called the synthesis essay which is within the free response question section of the AP® English Language exam. The synthesis essay rubric dictates that you use at least three of the sources in your essay to get a high score.
If you are writing a synthesis essay and you did not include sources, then give yourself a 2. As you utilize sources proficiently your score will rise. It is recommended to use three or more sources; however, be cautious in using more than five. This will seem excessive and your credibility as a proficient analyst will suffer, because the essay will be predominantly the source material and not your own ideas.
6. Are you off topic?
Staying on topic is essential to the free response questions . Never stray from your argument for any reason, because if you are off topic, then your score will drop to a 3 or even may not be scored at all. If you remain on topic, then you have a chance at a much higher score, which will depend on your use of persuasion.
7. Is your writing effectively persuasive overall?
The purpose for writing the essays for the AP® English Language free response questions is to persuade through argumentation and synthesis. Your use of the English language, however, also plays a role in the effectiveness of your response.
Using rhetorical devices and figurative language takes your essay to the next level, and an examiner may bump your score up a number if you are eloquent enough. Therefore, if your essay is especially convincing in its language usage, then take the overall score and raise it one point.
Tips to Remember
There are some elements to keep in mind when you are scoring your own paper. Remember that examiners love to reward students for what they do well. If you see a point that resonated, then keep that in mind as you score yourself.
It is also important to note that the AP® English Language exam's free response questions are a long and arduous task if you do not practice beforehand. Practice frequently throughout the year to gain the benefits you need and keep on scoring!
Photo by Popular Science Monthly [Public domain], via Wikimedia Commons
By the way, you should check out Albert.io for your AP® English Language review. We have hundreds of AP® English Language practice questions written just for you!
Interested in a school license?​
Popular posts.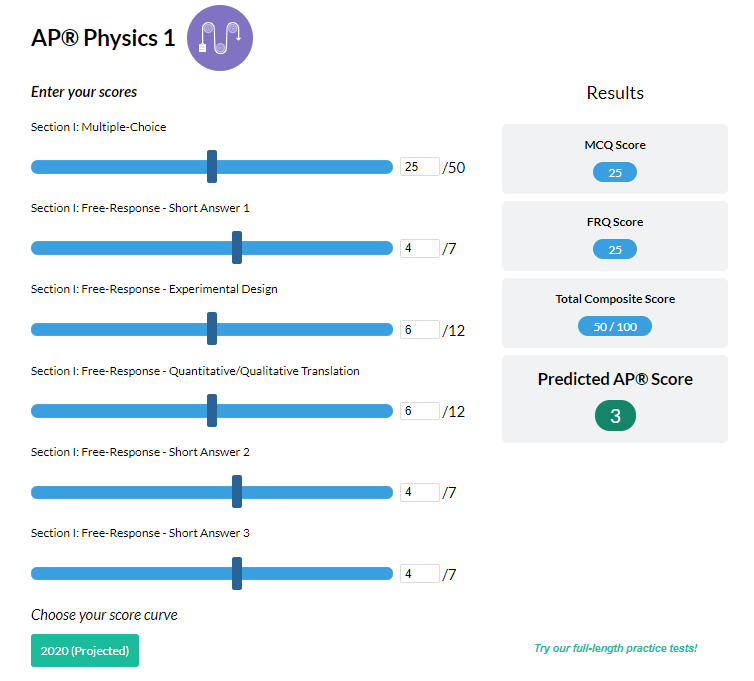 AP® Score Calculators
Simulate how different MCQ and FRQ scores translate into AP® scores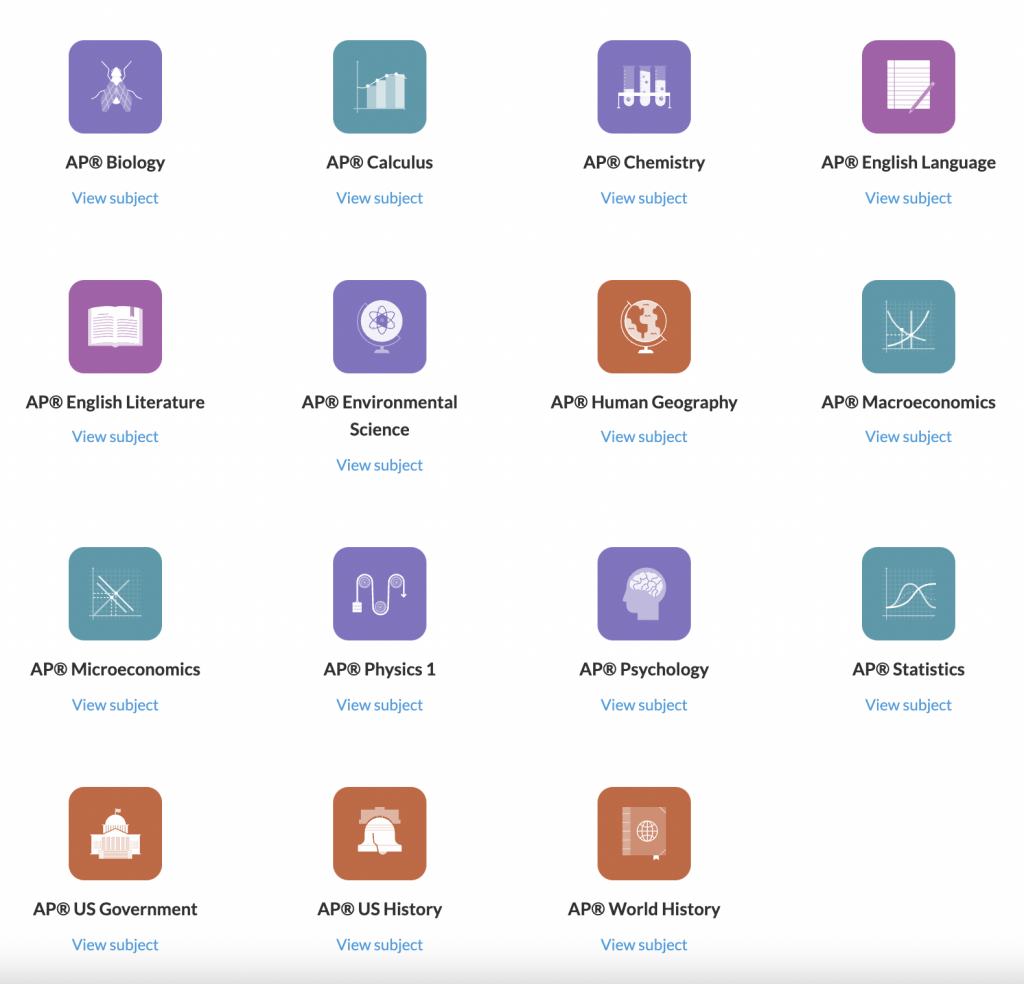 AP® Review Guides
The ultimate review guides for AP® subjects to help you plan and structure your prep.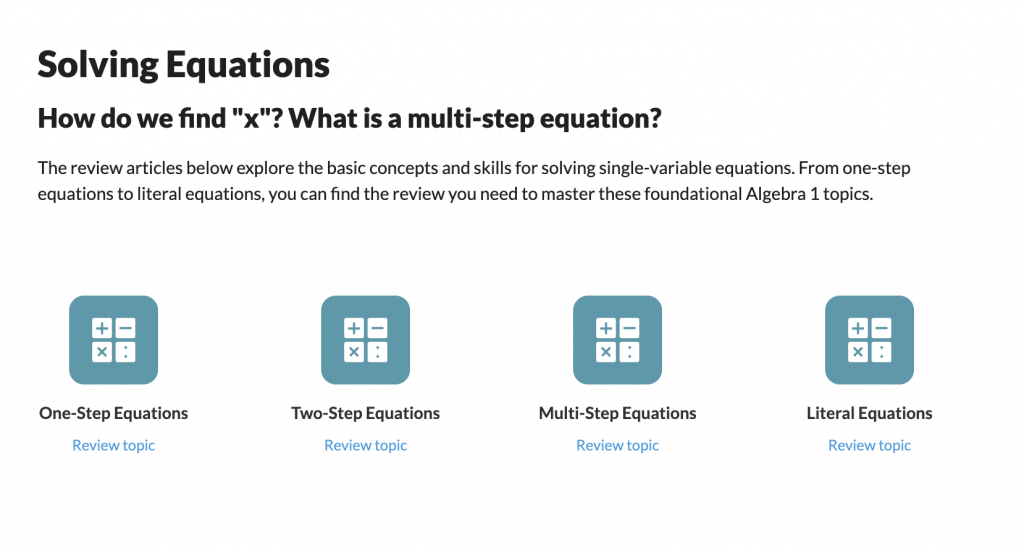 Core Subject Review Guides
Review the most important topics in Physics and Algebra 1 .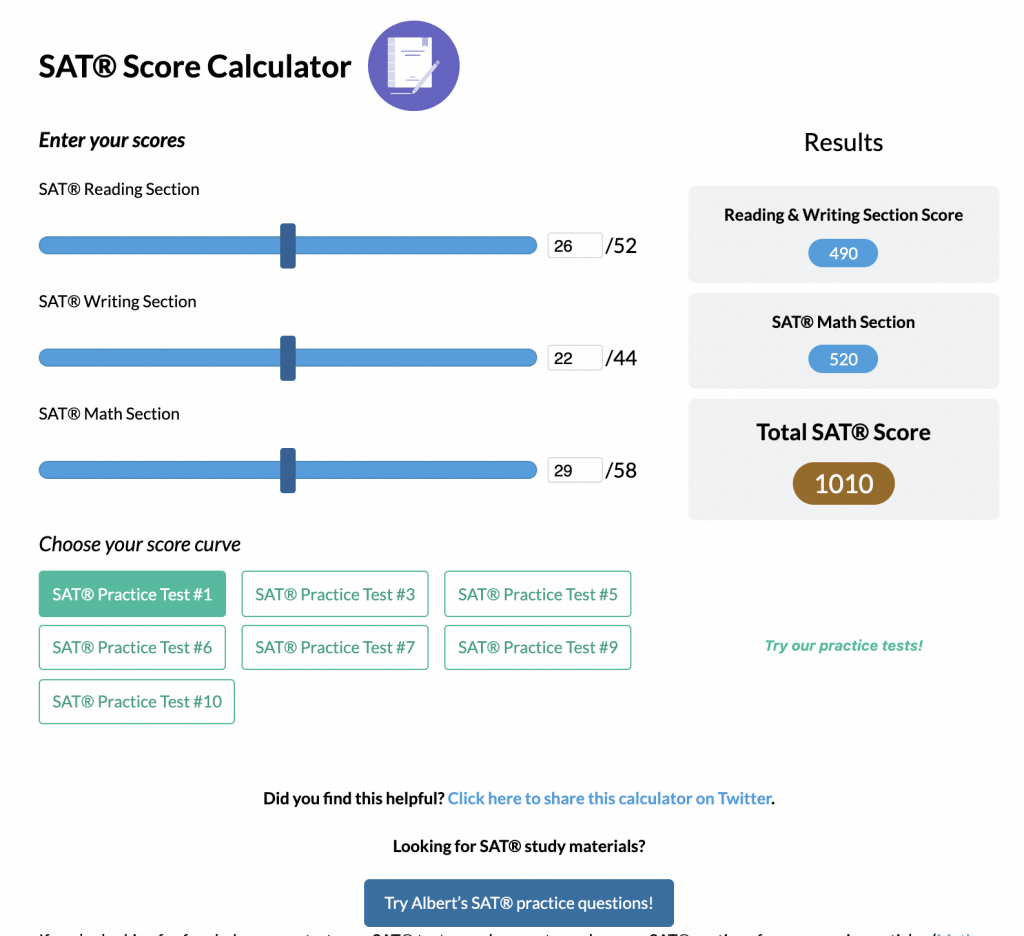 SAT® Score Calculator
See how scores on each section impacts your overall SAT® score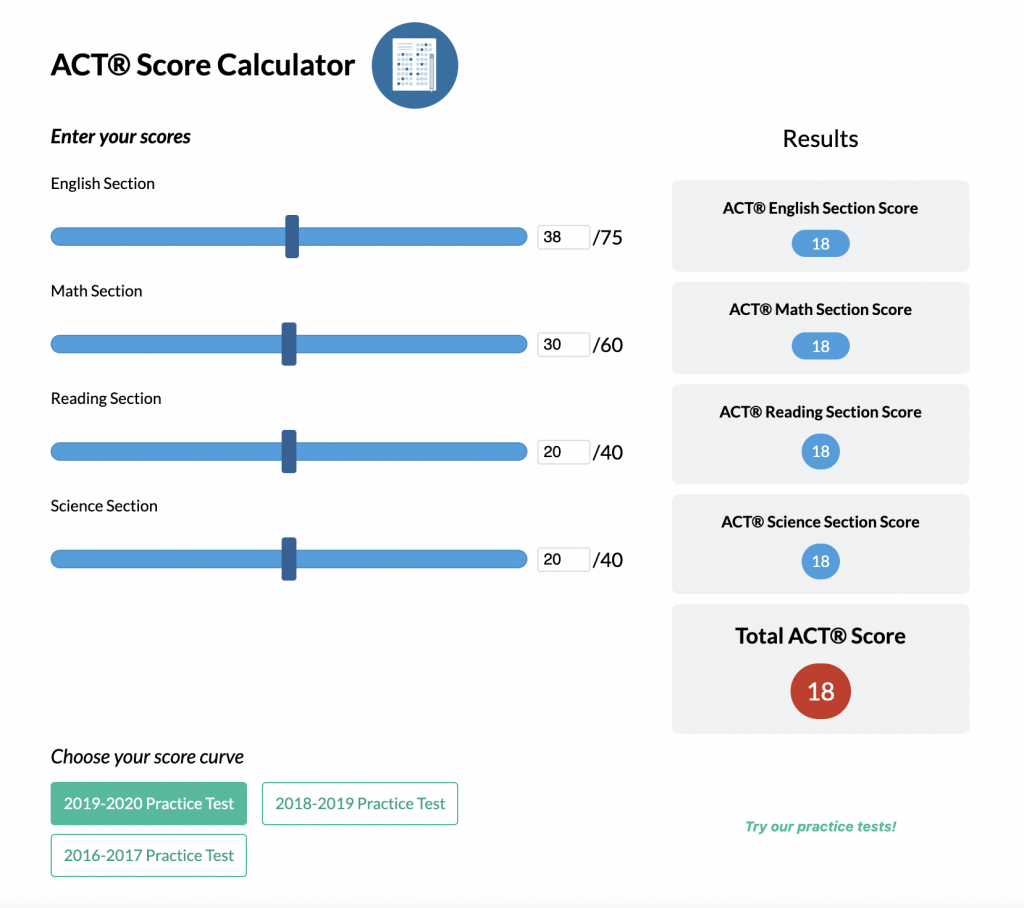 ACT® Score Calculator
See how scores on each section impacts your overall ACT® score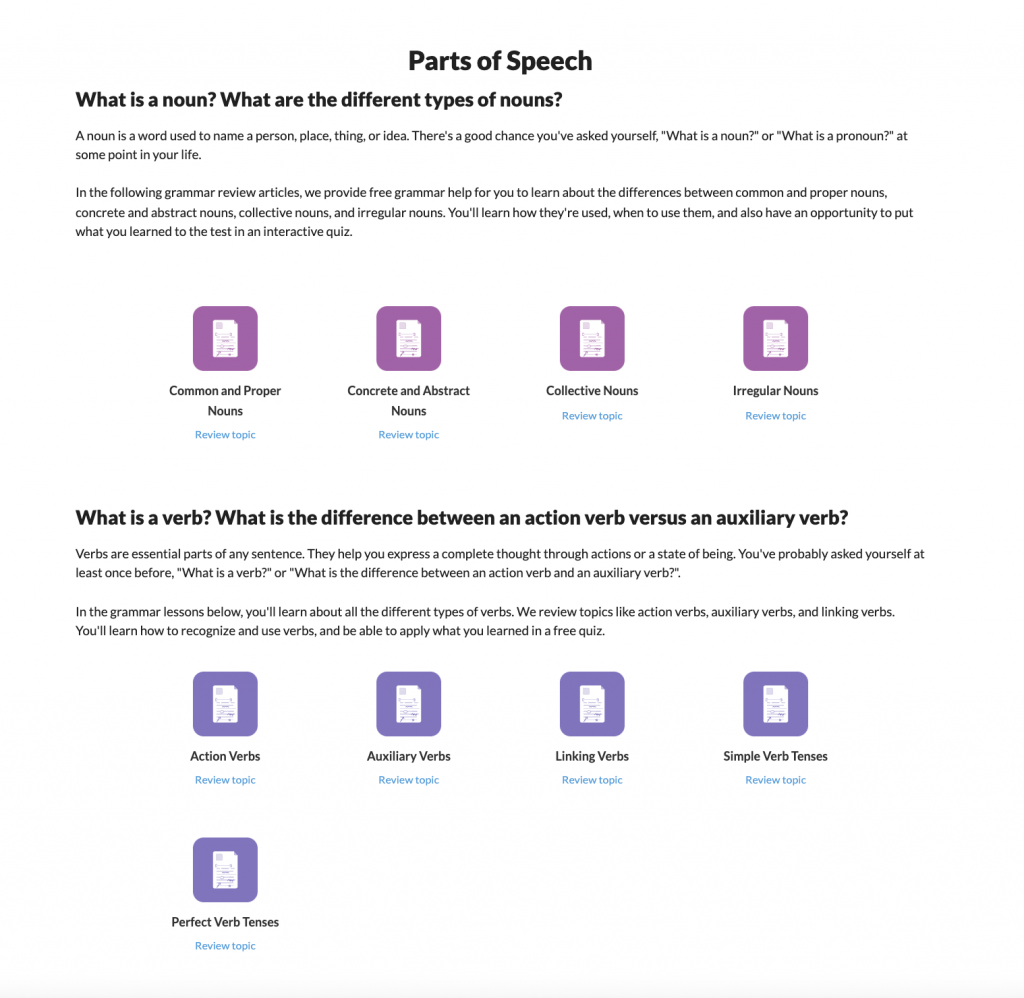 Grammar Review Hub
Comprehensive review of grammar skills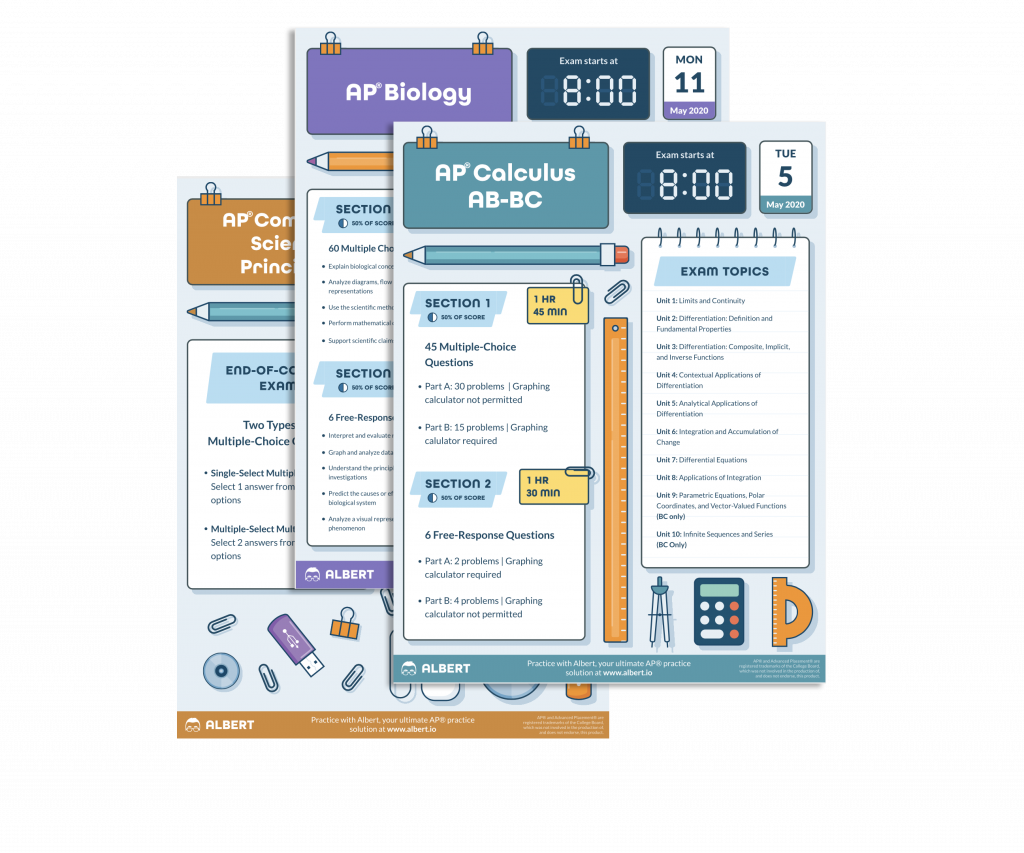 AP® Posters
Download updated posters summarizing the main topics and structure for each AP® exam.
Interested in a school license?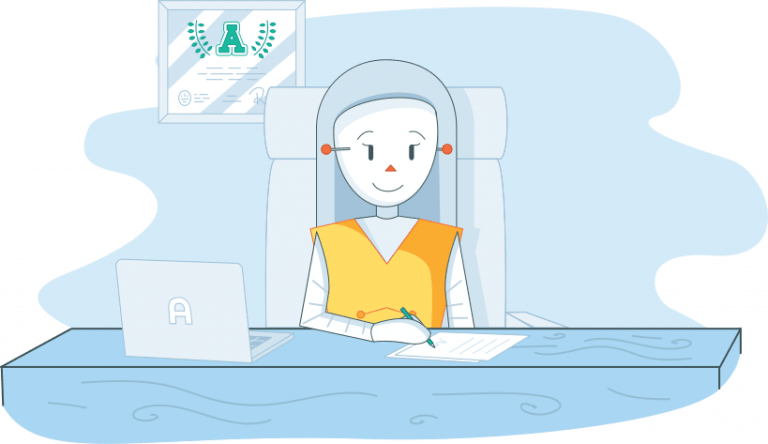 Bring Albert to your school and empower all teachers with the world's best question bank for: ➜ SAT® & ACT® ➜ AP® ➜ ELA, Math, Science, & Social Studies aligned to state standards ➜ State assessments Options for teachers, schools, and districts.
What are your chances of acceptance?
Calculate for all schools, your chance of acceptance.
Your chancing factors
Extracurriculars.
How to Write the AP Lang Rhetorical Essay
Do you know how to improve your profile for college applications.
See how your profile ranks among thousands of other students using CollegeVine. Calculate your chances at your dream schools and learn what areas you need to improve right now — it only takes 3 minutes and it's 100% free.
Show me what areas I need to improve
What's Covered:
What is the ap lang rhetorical essay, tips for writing the ap lang rhetorical essay.
AP Lang Rhetorical Essay Example
How Will AP Scores Affect College Chances?
The AP English Language Exam is one of the most common AP exams you can take. However, the average score on the exam in 2020 was a 2.96 out of 5. While this may seem a bit low, it is important to note that over 550,000 students take the exam annually. With some preparation and knowing how to study, it is totally possible to do well on this AP exam.
The AP Lang Rhetorical Essay is one section of the AP English Language Exam. The exam itself is 3 hours and 15 minutes long, and is broken into two sections. The first part of the exam is a 60 minute, 45-question multiple-choice section. The questions on this part of the exam will test your ability to read a passage and then interpret its meaning, style, and overall themes. After the multiple-choice section, there is a section lasting 2 hours and 15 minutes with three "free response" essays. This includes the synthesis essay, the rhetorical analysis essay, and the argument essay. 
In the synthesis essay , you will have to develop an argument using pieces of evidence provided to you. 
The argumentative essay will have you pick a side in a debate and argue for or against it.
The rhetorical essay requires that you discuss how an author's written passage contributes to a greater meaning or theme. 
The rhetorical essay is perhaps the most unique of all AP Lang exam essays because it requires the test taker to analyze and interpret the deeper meanings of the passage and connect them to the author's writing style and writing syntax in only 40 minutes. This essay can be the trickiest because it requires you to have knowledge of rhetorical strategies and then apply them to a passage you've never seen before.
1. Outline Your Essay Before Writing
One of the most important parts of the AP Lang essays is structuring your essay so that it makes sense to the reader. This is just as important as having good content. For this essay in particular, you'll want to read the passage first and write a brief outline of your points before you begin the essay. This is because you will want to write the essay using the passage chronologically, which will be discussed in detail below.
2. Understand Rhetorical Strategies 
If you feel like you don't know where to start as you prepare to study for the rhetorical essay portion of the exam, you aren't alone. It is imperative that you have a grasp on what rhetorical strategies are and how you can use them in your essay. One definition of rhetoric is "language carefully chosen and arranged for maximum effect." This can include types of figurative language (metaphor, simile, personification, pun, irony, etc.) elements of syntax (parallelism, juxtaposition, anthesis, anaphora, etc), logical fallacies, or persuasive appeals. Overall, there are many elements that you can analyze in an essay and having a good grasp on them through practice and memorization is important.
3. Keep the Essay Well Structured 
Even if you understand the various rhetorical strategies you can use, where do you begin? First of all, you'll want to write a strong introduction that outlines the purpose of the piece. At the end of this introduction, you will write a thesis statement that encapsulates all the rhetorical strategies you discuss. Perhaps these are style elements, tone, or syntax. Be sure to be specific as you list these.
Next, you will create your body paragraphs. As you discuss the rhetorical elements in the piece and tie them back to the work's meanings, be sure to discuss the points in chronological order. You don't have to discuss every single strategy, but just pick the ones that are most important. Be sure to cite the line where you found the example. At the end of the essay, write a short conclusion that summarizes the major points above.
4. Be Sure to Explain Your Examples
As you write the essay, don't just list out your examples and say something like "this is an example of ethos, logos, pathos." Instead, analyze how the example shows that rhetoric device and how it helps the author further their argument. As you write the rhetorical essay, you'll want to be as specific and detail-focused as possible. 
Discover your chances at hundreds of schools
Our free chancing engine takes into account your history, background, test scores, and extracurricular activities to show you your real chances of admission—and how to improve them.
AP Lang Rhetorical Analysis Essay Example
Below is a prompt and example for a rhetorical essay, along with its score and what the writer did well and could have improved:
The passage below is an excerpt from "On the Want of Money," an essay written by nineteenth-century author William Hazlitt. Read the passage carefully. Then write an essay in which you analyze the rhetorical strategies Hazlitt uses to develop his position about money.
Student essay example:
In his essay, Hazlitt develops his position on money through careful use of adjectives and verbs, hypothetical situations, and images. His examples serve to impress upon the reader the highly negative consequences of being in "want of money."
Hazlitt's word choice in his opening phrase provides an example of his technique in the rest of the essay. It is not necessary to follow "literally" with "truly" yet his repetition of the same ideas emphasizes his point. In his next sentence, one that lasts forty-six lines, Hazlitt condignly repeats similar ideas, beating into his audience the necessity of having money in this world. The parallelism throughout that one long sentence, "it is not to be sent for to court, or asked out to dinner…it is not to have your own opinion consulted or sees rejected with contempt.." ties the many different situations Haziltt gives together. What could have become a tedious spiel instead becomes a melodious recitation, each example reminding you of one before it, either because of the similarities in structure or content. Hazlitt addresses many different negative effects of not having money but manages to tie them together with his rhetorical strategies. 
The diction of the passage fully relays Hazlitt's position about money. In every example he gives a negative situation but in most emphasizes the terrible circumstance with strong negative adjectives or verbs. "Rejected," "contempt," "disparaged," "scrutinized," "irksome," "deprived," "assailed" "chagrin;" the endless repetition of such discouragement shows how empathetically Hazlitt believes money is a requisite for a happy life. Even the irony of the last sentences is negative, conveying the utter hopelessness of one without money. Through one may have none in life, pitiless men will proceed to mock one's circumstances, "at a considerable expense" after death! 
In having as the body of his essay one long sentence, Hazlitt creates a flow that speeds the passage along, hardly giving the reader time to absorb one idea before another is thrown at him. The unceasing flow is synonymous with Hazlitt's view of the life of a person without money: he will be "jostled" through life, unable to stop and appreciate the beauty around him or to take time for his own leisure. 
The score on this essay was a 6 out of 6. This essay started out very strong as the student had a concrete thesis statement explaining the strategies that Hazlitt used to develop his position on money as well as Hazlitt's belief on the topic. In the thesis statement, the student points out that adjectives, verbs, hypothetical situations, and images help prove Hazlitt's point that wanting money can be problematic. 
Next, the student broke down their points into three main subsections related to their thesis. More specifically, the student first discusses word choice of repetition and parallelism. When the student discusses these strategies, they list evidence in the paragraph that can be found chronologically in Hazlitt's essay. The next paragraph is about diction, and the student used specific adjectives and verbs that support this idea. In the last paragraph, the student emphasized how the speed and flow of the essay helped describe Hazlitt's viewpoint on life. This last concluding sentence is particularly thoughtful, as it goes beyond the explicit points made in the essay and discusses the style and tone of the writing. 
It is important to remember that in some ways, the rhetorical essay is also an argumentative essay, as the student must prove how certain rhetorical strategies are used and their significance in the essay. The student even discussed the irony of the paragraph, which is not explicit in the passage.
Overall, this student did an excellent job organizing and structuring the essay and did a nice job using evidence to prove their points. 
Now that you've learned about the AP Lang rhetorical essay, you may be wondering how your AP scores impact your chances of admission. In fact, your AP scores have relatively little impact on your admissions decision , and your course rigor has much more weight in the application process.
If you'd like to know your chances of admission, be sure to check out our chancing calculator! This tool takes into account your classes, extracurriculars, demographic information, and test scores to understand your chances at admission at over 600 schools. Best of all, it is completely free!
Related CollegeVine Blog Posts
How to Write the AP Lang Synthesis Essay with Example
September 5, 2023
If you're highly interested in learning more about writing analysis, then chances are you enrolled in AP Lang. Essentially, AP Lang is an advanced course for high schoolers that combines interest and knowledge in English with critical thinking. In the class, students learn how to analyze and synthesize a variety of texts to construct well-reasoned arguments. If you take AP Lang, then you can opt to take the AP test at the conclusion of the school year. On the exam, students write the AP Lang synthesis essay to demonstrate their learned abilities. In this article, we'll look at what the AP Lang synthesis essay requires and show an example to provide better understanding of what to expect on the exam.
AP Lang Exam Basics
The AP Lang exam is separated into two sections. In the first section, students have one hour to answer a series of 45 multiple-choice questions. Here, about half of the questions are based on passages students read. The other half are focused on the best revision techniques. Essentially, the answers for the latter 20-22 questions are geared toward revising mock essays.
In this article, however, we'll focus mainly on the second part of the exam: the AP Lang synthesis essay.
In this second section, students have two hours and 15 minutes to write three essays of their own design. The three open-ended questions in this section are intended to be free-response and allow for a variety of approaches. Each question is intended to allow up to 40 minutes to complete.
For the AP Lang synthesis essay, students are presented with a scenario of the College Board's design. The scenario will provide its own thesis statement. Usually, scenarios relate to real-world problems like environmental concerns, media, or government policies.
For each scenario, students are provided with 6-7 outside sources. These sources could be in the form of an image, visual graph, or written paragraph. For written paragraphs, the sources are usually no more than 500 words.
Students are then expected to incorporate at least 3-4 of these outside sources into their essay response. The outside sources are intended to be used as supporting evidence for the student's chosen stance or argument. Students are able to either agree with or disagree with the thesis presented in the original scenario.
AP Lang Exam – Scoring
In the second part of the AP Lang exam, students can earn a possible 6 points on each essay. 1 point is earned for the development of a thesis. Up to 4 points can be earned for evidence and commentary. The final 1 point is earned for sophistication of thought.
AP Lang Exam – Takeaways
Ultimately, the goal of the AP Lang synthesis essay is not whether the student is "right" or "wrong" in their argument. The key is that students are able to reasonably and clearly support their argument using the provided sources as evidence .
The College Board looks for your ability to identify relationships between texts , form a coherent argument , and interpret external sources .
Synthesis Essay AP Lang Examples
If you're not sure how the questions will look on the AP Lang synthesis essay section, we'll provide an example. After the example, we'll break down the strengths and weaknesses of the response. That way, you'll have a better idea of what the College Board is looking for.
Additionally, the College Board has released previous AP Lang synthesis essay examples you can review. They even have essay questions as recent as 2022 . For further support, a scoring commentary and comments from the Chief Reader are also available to view. Additionally, there are other examples you can view from earlier years .
Note: A good strategy to study for the synthesis essay AP Lang exam is to review your rhetorical devices and literary devices . Understanding how these devices function can be essential in constructing a cohesive essay.
Synthesis Essay AP Lang Examples – Sample Question
Below is a sample question from the AP Lang synthesis essay and a response to the prompt. This question was taken directly from a 2022 exam . However, the response to the question will be originally crafted for the purpose of this newsletter. As well, all supporting evidence will be originally created and does not correspond to any previous test.
The Question
Since the early 2000s, the United States government and a number of corporations have sponsored initiatives to improve education in the STEM disciplines: science, technology, engineering, and mathematics. The emphasis on STEM subjects in elementary, secondary, and higher education reflects concerns that United States students are less proficient in these areas than are students in other countries. Additionally, there is a belief that mastery in STEM fields is now essential in order to join a highly technical and specialized workforce. However, not everyone is convinced that a STEM-focused curriculum is necessary and/or effective.
In your response you should do the following:
Respond to the prompt with a thesis that presents a defensible
Select and use evidence from at least three of the provided sources to support your line of Indicate clearly the sources used through direct quotation, paraphrase, or summary. Sources may be cited as Source A, Source B, etc., or by using the description in parentheses.
Explain how the evidence supports your line of
Use appropriate grammar and punctuation in communicating your
How to Approach the Question
Maybe your first thought upon seeing this block of text is to feel overwhelmed. But don't panic. There are effective ways to approach the question so you will be more prepared in your response.
It's a good strategy to first isolate the thesis . What is the main idea of the text, and what is its argument?
Try it out. Reread the prompt and see if you can identify what the statement is asking you to develop an opinion on.
Think you've got it? In this example, we will be focusing on whether or not a STEM-focused curriculum in K-12 education is necessary and/or effective. In short, we will be arguing either for (highlighting the benefits) or against (highlighting the pitfalls) a STEM-focused curriculum.
How do we know what this statement is asking us?
Well, the statement provides a lot of background information. For example, we receive a definition of what STEM stands for. As well, we know that since 2000, there has been a greater initiative for STEM-focused classes.
When you read the prompt for the first time, it's a great strategy to learn how to differentiate between background and contextual information from the heart of the argument .
A good way to learn how to isolate the argument is to look for transition words. Usually, these appear near the end of the question. Words like "however" and "yet" are signals that the statement is offering a differing opinion. Typically, the statement will tell you which two positions it's offering for argument. These opinions are usually signaled by contrasting transition words.
So, now that we know what the question is asking us, what is the best way to respond?
Synthesis Essay AP Lang Examples – Sample Answer
The following is an essay response I crafted to the above question. After reading the sample, I will break down what it does well and what areas can be improved.
A STEM-focused curriculum is not as essential to providing a meaningful K-12 education. Because the majority of high school students are not proficient in STEM-focused classes, prioritizing these classes causes harm to student's mental health and academic performance.
As seen in Source A, 60% of high school seniors in the Midwest only scored a C average in math and science-based classes (Langston). This statistic suggests that the majority of students do not resonate with STEM classes and therefore perform poorly. Earning a low score in any class does not bode well for students' mental health.
When looking at the primary argument in Source C, it's clear that most high schoolers prefer creative outlets to fact-based research (Kohler). Allowing students the opportunity to be more creative and initiate conversations about coursework lets students be more active in their learning. When students can discuss the nuance in their opinions, more personal growth happens. These conversations are not always easy to have in STEM-focused classes.
As well, when looking back to Source A, it's clear that high school students in the Midwest earned higher grades, on average, in their English and art classes (Langston). This figure suggests that students perform better in these classes because they relate more to the source material. When relating to what they learn, they perform better in class.
In conclusion, STEM-focused curriculum is not as essential in K-12 education because most high school students do not relate to their STEM classes. When students do not earn satisfactory grades in these classes, it negatively affects their future college applications and job prospects.
Synthesis Essay AP Lang Examples – Answer Breakdown
So, what does this essay response get right, and where can it be improved? Let's start with what the response does well.
First, the response establishes its thesis right away. Usually, it's a good idea to clearly state your argument within the first paragraph. Not only is this a good practice because a reader can easily identify your stance, but also you can refer to your thesis as you write to make you stay on track.
With your thesis, it's also a good idea to include one to two supporting sentences with the reasons why the thesis is concluded . Like in this example, I wrote that STEM-focused classes should not be prioritized because they can negatively affect both mental health and academic performance.
Another positive aspect of this response is that it is sure to not only reference but also cites its sources . It's important that the reader understand where your information is coming from. That way, the readers can ensure you are interpreting the sources correctly.
AP Lang Synthesis Essay (Continued)
However, when rereading the instructions, it's clear that this response fails the basic requirement of referring to at least three sources. Always make sure to reread the instructions to ensure you meet the standard requirements for incorporating source material.
Further, this AP Lang synthesis essay does not fully support its arguments . Ideas are simply stated and are not expanded upon.
For example, I mentioned a few times that earning low grades in STEM classes leads to negative mental health for high school students. However, there is no source referenced that either confirms or denies this claim. Therefore, there is no sufficient evidence to support my argument. It relies purely on inference.
Additionally, this AP Lang synthesis essay does not arrive at a sufficient level of sophistication of thought . Basically, sophistication of thought means avoiding broad generalizations and vague claims. The more specific you can be, the better your argument will sound.
Synthesis Essay AP Lang – In Conclusion
In the end, it's always helpful to read the prompt thoroughly before writing. As well, making notes while you read could be a good strategy to pinpoint main ideas both in the prompt and the sources. That way, you can reread the material quickly. Similarly, sketching an outline may also be helpful. In addition, you should always carefully read the instructions to ensure all guidelines are followed.
As long as you avoid broad generalizations and use enough supporting evidence for your claim, you will be on the right path!
Dave Bergman
Dave has over a decade of professional experience that includes work as a teacher, high school administrator, college professor, and independent educational consultant. He is a co-author of the books The Enlightened College Applicant (Rowman & Littlefield, 2016) and Colleges Worth Your Money (Rowman & Littlefield, 2020).
2-Year Colleges
Application Strategies
Big Picture
Career & Personality Assessment
College Essay
College Search/Knowledge
College Success
Costs & Financial Aid
Extracurricular Activities
Graduate School Admissions
High Schools
Medical School Admissions
Navigating the Admissions Process
Online Learning
Summer Programs
"Innovative and invaluable…use this book as your college lifeline."
— Lynn O'Shaughnessy
Nationally Recognized College Expert
How to Write the AP Lang Synthesis Essay
AP Lang test is the logical conclusion to the introductory college English composition course. And its most important (and often difficult) part is the AP Lang synthesis essay. Despite it being the very basic layer of your future composition skills, it's a very complicated challenge to approach unprepared. Besides, it's details may change year to year. So let's have a look with our coursework writing team at what your AP Lang exam 2022 might look like.
What is AP Lang?
AP Lang is a relatively lengthy test. There are several AP rubrics that a student must be well-versed in to hope to pass it. The first section includes reading and writing, while the second is slightly more freeform and includes three different types of essays.
Among those three, the most interesting and, coincidentally, oftentimes the hardest to deal with is the AP Lang synthesis essay rubric. Today will focus on it specifically to make sure you know exactly what you're going to be facing during your test.
What Is a Synthesis Essay AP Lang?
At its core, the AP Lang synthesis essay is a pretty straightforward part of the AP Lang test. It might look pretty similar to the reading section of the exam. However, simply finding the right information isn't enough. When writing a synthesis essay, you should not only gather the data but also distill it into your personal opinion.
This fine line may seem difficult to spot, but it is there. And it's that small difference that can make or break your exam run. So try to follow the steps one by one and not lose focus. Writing a good synthesis essay is as easy as following the rules. If you feel this task is too difficult for you, you can leave us your ' write an essay for me ' request and we will do it for you.
AP Lang Synthesis Essay Outline
Looking through AP Lang essay examples, you might notice that the overall structure doesn't really differ too much from your standard essay outline. You have your introduction, your body, and your conclusion. But the important thing to note is where your arguments are supposed to come from.
You're not supposed to just go off on a rant. The task requires you to base your supporting evidence on at least three sources. And you will have to ensure your essay has solid roots. Here's what a basic AP Lang exam essay outline should look like:
Provide sufficient context for the topic you are about to cover. You can do a quick overview of prevailing opinions you have grasped while browsing through your source materials.
Write a short and compelling thesis statement. This will be your ground zero for the rest of the essay. So make sure it reflects your opinion. What is a thesis statement you can read in our special article.
Dedicate at least one paragraph to every source you're using. Start with presenting the evidence you have gathered from that source and go on to explain how it formed your opinion on the topic and why it should be considered.
Quickly go through your line of reasoning and reinforce what you have already covered. Finish up with restating your thesis as you're supposed to logically arrive at it after all the evidence you have presented. That's how you write a conclusion properly.
Different Forms and Types of Synthesis Essay: Explanatory vs. Argumentative Synthesis Essays
When it comes to writing a synthesis essay AP Lang, there are several types of essays you should consider. The most common ones are the AP Lang argument essay and explanatory essay. The clues as to how each of them should look are hidden within their names but let's go over them to clear any confusion.
An explanatory essay's goal is to go over a certain topic, discuss it in detail, and ultimately show a high level of understanding of the said topic. You don't necessarily have to get into a heated argument with the reader trying to convince them of something. All you need to do is create an impartial overview.
On the other hand, an argumentative essay has to do with personal opinions. And while there is a time and a place for bias, it still has to be as impartial and factual as possible. When proving your point, try not to devolve into emotional arguments but stick to logic and cold truths. This will make your argument way more solid.
Synthesis Essay Structure
In the general case, you don't really need to look for a synthesis essay AP Lang example to get a solid grasp on how its structure should look like. You can safely fall back on your high school essay writing knowledge, and you'll be mostly safe.
What you should pay attention to is your writing style and content. A synthesis essay is identified less by its structure and more by the way you form and present your arguments to the reader. It's when you get a specific essay type (like an argumentative essay) that you should pay attention to slight changes in format.
Argument Essay Structure
The best way to understand argumentative essay structure is to study any well-written AP Lang argument essay example. Standard AP Lang essays have very distinctive features that are very easy to spot and emulate. They follow a very rigid form and employ specific rhetorical devices that you'll be able to pick up after you analyze them once or twice quickly.
How Many Paragraphs Should an AP Lang Synthesis Essay Be?
The number of paragraphs in an AP Lang synthesis essay can indeed make a difference. Your arguments should be concise and pointed. Spreading them out throughout many paragraphs may seem like a good idea to fill in the space. But it's actually detrimental to your final score. You can get a basic understanding of what your score is going to be using an AP Lang score calculator.
The same goes for too few paragraphs. Don't even try to squeeze your entire line of thought into a single body paragraph. Generally, the minimum number of sources you should address is three. Any less, and you are getting a lower score. So try to keep it somewhere in the middle. Three to five body paragraphs is an optimal number. Don't forget to add an intro and a conclusion to it and you're all set. A well-written essay has a clear and easily identifiable structure.
How to Write AP Lang Synthesis Essay: Guide
In order to write a decent essay, all you have to do is follow these simple steps. Performing a rhetorical analysis essay example, AP Lang won't give you insight into how it was built from the ground up. But looking at this list might.
Step 1. Read the Prompt
It may sound like a no-brainer. But it's actually more important than you can imagine. Don't skip right past this step. It's very easy to misunderstand the task under stress. And if you do slip up in the beginning - the entirety of your work after that is wasted.
Step 2. Analyze the Sources Carefully
The same goes for your sources. Take your time reading them. Try to spot every smallest detail, as even a single one can help you better incorporate your evidence into the body of your essay. You can begin outlining the general points of your essay in your head at this point.
Step 3. Come Up with a Strong Thesis Statement
Your thesis statement is the baseline of your writing. Make it short and clear. Try not to overthink it too much.
Step 4. Fill in Your Essay Outline
Start filling out your outline step by step. You don't have to go from top to bottom. If you feel like you're struggling - skip to the next part and return to the problem paragraph later. The use of rhetorical devices AP Lang is also pretty important. So once you flesh out your essay a bit, spend some time trying to come up with the perfect wording.
Step 5. Finalize
The first finished version of your essay is a draft. Don't be hasty to turn it in. Read over it a couple of times. Make sure everything is in order. You can switch some of the parts around or rewrite some sections if you have the time. Ideally, at this stage you should have enough time to eliminate all grammatical errors that may still be present in your essay. Polish it to perfection.
Useful Tips
Here are some useful tips that might make the writing process a bit easier for you:
Use either APA or Chicago style to cite your sources
Have a schedule to understand how much time you have for each section
Leave as much time as you can for editing and proofreading
You can never over study the source material. Spend as much time as you can reading into it
Don't linger on the surface of your essay subject. Dive in and show your complex understanding of the material
Avoid using private life anecdotes to support your case unless the essay type specifically allows it. These don't make for a convincing argument.
Use as many supporting arguments as you can but make sure they are actually solid and relevant to your thesis
Check with your thesis from time to time. The entirety of your text should align with it
Need help with academic deadlines?
Falling back on your deadlines? Use our term paper writing services to relieve you while you get back on your feet.
AP Lang Essay Prompts
Here are some interesting prompts. Some of them could be found in the previous iterations of the test; you may have spotted them in some of the AP Lang essay examples. Others are there to help you practice for the AP Lang exam 2022.
The John F. Kennedy Presidential Library and Museum, dedicated in 1979, was founded in memory of the president and contained archives pertaining to his administration. On June 24, 1985, then President Ronald Reagan joined members of the Kennedy family at a fundraising event to help the Kennedy Library Foundation create an endowment to fund and support the presidential library. The following is an excerpt from the speech Reagan gave at that event. Read the passage carefully. Write an essay that analyzes the rhetorical choices Reagan makes to achieve his purpose of paying tribute to John F. Kennedy.
On August 29, 2009, then-President Barack Obama delivered a eulogy at the funeral of Senator Ted Kennedy in Boston, Massachusetts. Kennedy served in the United States Senate from 1962 until his death. Obama served with him in the Senate from 2005 until Obama was elected president in 2008. The following is an excerpt from Obama's speech. Read the passage carefully. Write an essay that analyzes the rhetorical choices Obama makes to achieve his purpose of praising and memorializing Kennedy.
On April 9, 1964, Claudia "Lady Bird" Johnson, who was at the time the First Lady of the United States, gave the following speech at the first-anniversary luncheon of the Eleanor Roosevelt Memorial Foundation. The foundation is a nonprofit division of the Franklin D. Roosevelt Presidential Library dedicated to the works of former First Lady Eleanor Roosevelt, who passed away in 1962. Read the passage carefully. Write an essay that analyzes the rhetorical choices Johnson makes to achieve her purpose of paying tribute to Eleanor Roosevelt.
In your response, you should do the following:
• Respond to the prompt with a thesis that analyzes the writer's rhetorical choices.
• Select and use evidence to support your line of reasoning.
• Explain how the evidence supports your line of reasoning.
• Demonstrate an understanding of the rhetorical situation.
• Use appropriate grammar and punctuation in communicating your argument.
AP Lang Essay Example
Here is a decent if a bit shortened, AP Lang rhetorical analysis essay example you can use for reference.
Literature to Prepare for AP Lang
And here is a list of some great AP Lang books that will help you prepare for the exam. Not all of them are immediately useful, but most will help you enhance your writing and analytical abilities to get a better score in the end.
The Odyssey
Don Quixote
A Midsummer Night's Dream
Pride and Prejudice
Wuthering Heights
Oliver Twist
Crime and Punishment
Adventures of Huckleberry Finn
If you have thoughts of "who could do my paper for me," do not forget that you can contact us. Or, if you have a finished paper and you need to make edits to it, leave us a ' rewrite my essay ' request and we will do it as soon as possible.
Related Articles
ALL PREPARATION PDFs
LATEST FG JOBS
AP Lang Essay Examples 2021 all You Need to know
AP Lang Essay also known as The Advanced Placement (AP) English Language course aligns with an introductory college-level rhetoric and writing curriculum. How do you write an essay that does all of that in just 40 minutes? First, take a deep breath and keep reading to find out.
Wondering what AP Lang is?
AP English Language and Composition is an introductory college-level composition course. Students cultivate their understanding of writing and rhetorical arguments through reading, analyzing, and writing texts as they explore topics like rhetorical situations, claims and evidence, reasoning and organization, and style.
Remember, you don't have to do it on the fly. Prepare yourself. You are given a 15-minute planning period, so make sure that you use it to read the documents, label them, and ask yourself questions about them.
Then, while writing the essay , interact with the sources. Don't just regurgitate them. Use them to support your arguments and question them.
You can apply these strategies to calm down, be prepared, and write an essay that will earn you a 9 on the AP Lang synthesis.
1. Read, Carefully, then Label Your Documents
The AP® English test gives you fifteen minutes to read over the documents. Make sure that you use them! Read over the documents carefully, don't skim them.
Fully comprehend them, and try to understand their meaning. A deeper understanding of the documents will help you much more than a few extra minutes of writing time.
2. Talk to Yourself. No, it's a Good Idea
Before you start writing, craft a thesis. The thesis should be thoughtful and present an argument. One of the best ways to come up with a thesis for the synthesis FRQ, which asks students to formulate an argument, is to come up with several possible positions that you  could  take.
3. Resist the Urge to Summarize the Sources
It is so tempting to summarize the sources, especially when you are in the middle of your synthesis essay and worried you are running out of time. Resist that temptation.
It is important to use the sources in front of you to inform your FRQ response. But the graders of the AP® English test do not want you to simply summarize the sources. They've read them.
4. Question the Sources
Don't just accept the sources at face value. Pretend that, instead of encountering the sources on the AP® English exam you found them on the Internet . Would you buy them? Why or why not?
The AP® synthesis FRQ graders will appreciate that same type of thinking. Each source comes with a description, at the top, with the name, origin, and author of the source.
Use that information to question the sources. Be cynical about the sources and be critical of the information they provide you if it is appropriate.
5. Plan to Address the Opposition
Remember when you came up with several possible responses you could have made to the prompt? Addressing some of them increases the sophistication of your argument astronomically.
The AP® English synthesis FRQ is largely about how well you can handle making an argument. A huge part of a good argument involves thinking about the opposition. Take time to engage with the opposite opinion to the one you put forward.
To Sum up! Following these five strategies will ensure a 9 on the AP® English synthesis FRQ and, hopefully, a 5 on the AP® English test.
Prepare yourself by reading carefully and labeling the documents. Interact with the documents by explaining them to yourself, using them for support, and questioning them when necessary.
You can now proceed to the AP Lang Essay Samples below
Sample Definition Essay – "Success"
by Feross Aboukhadijeh, 11th grade Do you know someone rich and famous? Is he confident, popular, and joyful all of the time—the epitome of mainstream success? Or, on the other hand, is he stressed, having second thoughts about his life choices, and unsure about the meaning of his life? I am willing to be that it is the second one. Mainstream marketing and media have effectively brainwashed our society into accepting a false, even potentially dangerous definition of success. Marketers want us to believe that having lots of money, living in a big house, and owning all of the latest cars, fashions, and technology is the key to happiness, and hence, success. This overstated, falsely advertised myth is hardly ever the case in real life. True success requires respect, appreciation, integrity, and patience—all of which are traits that by human nature are genuinely difficult to attain—especially in the face of modern marketers who relentlessly deceive us, control our thoughts, and usurp our independence in order to increase their bottom line. Marketers want us to believe that living a selfish life, involving nothing but the pursuit of money and fame will bring success and happiness. Sadly, this is not true. Money is comparable to the often-mentioned new toy—fun while it is brand new and fresh, but terribly boring and unexciting after a few hours of play. Though money can buy conveniences and comforts, one needs much more than superficial luxuries to live a successful, well-balanced life. Money does make life easier—but it does not necessarily make it better. For example, money can not make one knowledgeable or wise – that only comes with hard work and committed study. And money can not help one forge a long-term relationship with husband or wife – that only comes through love, commitment, and sacrifice. All the money in the world cannot teach respect or courtesy – that only comes with a good up-bringing and a strong concern for the feelings of others. Can money give one the gift of patience or leadership or appreciation or courage or friendship or even generosity? I don't think so. All of these traits—knowledge, wisdom, love, respect, patience—are essential aspects of a successful person's life. Money can not assist in the attainment of any of these vital traits! Money merely detracts from the pursuit of success by providing distraction, temptation, and corruption. Therefore the marketer's illegitimate claim that money is tantamount to success can be easily disproved. There is no elevator to success – you have to take the stairs. Similarly, popularity and fame are hardly ever synonymous with success. Mind-numbing advertisements that are incessantly flaunted to Americans have become ingrained into memory and habit, altering the accepted definition of success into something shame-worthy. "Success" has been sadly commercialized to represent fame and popularity. Ironically, the most well-liked and popular people often have less confidence, talent, and freedom than those who choose to follow the compass of their hearts instead of the mainstream culture. In the words of Tony Long, a journalist for Wired News, "What is a hipster, after all, other than a successful slave to the dictates of the pop culture police?" A "hipster" is merely a mindless conformist locked in a hopeless struggle to keep up with the current fads. This commercialized vision of success has already extinguished the originality in most Americans and turned us into a nation of allegorical sheep. Contrary to the popular myth, money does not  buy happiness or make a successful person. When a person allows his mind to be restrained by mainstream television, magazines, and the internet, becoming successful is an impossible task. Fortunately, there is a way to stop this disgraceful masquerade before all Americans end up deprived of their wool—or worse—sent to the slaughterhouse. In order to return to the traditional definition of success, Americans must cast off the lifestyle that they have been force-fed and build a better one! Rather than using money and popularity as the method to achieve the ever-so elusive success, Americans should seek simpler, more effective solutions that might not be obvious at first glance. Ralph Waldo Emerson gave priceless insight when he wrote: To laugh often and much; To win the respect of intelligent people and the affection of children; To earn the appreciation of honest critics and endure the betrayal of false friends; To appreciate beauty, to find the best in others; To leave the world a bit better, whether by a healthy child, a garden patch or a redeemed social condition; To know even one life has breathed easier because you have lived. This is to have succeeded. Emerson's quote provides a paradigm of success—a model to be admired and strived for. Emerson teaches that learning to appreciate the subtleties in life can make it that much more enjoyable and interesting. In addition, volunteering time and energy to good causes, like helping the community, not only benefits others, but brings happiness and satisfaction. Furthermore, learning how to act respectably and admirably in difficult situations can make life smoother by helping to avoid unnecessary conflicts and spark lifelong friendships. Moreover, learning patience and developing leadership skills can help one to gain a better understanding of life, make well-informed decisions, and form healthy opinions – all of which are essential to becoming a successful person. In the words of Bill FitzPatrick, founder of the American Success Institute, a successful person is "strong when toughness is required and, at the same time, patient when understanding is needed." It is this kind of sound judgment and reasoning that sets the exceptionally successful people apart from the mediocre. At this point, a reader may be thinking "Wow! It takes all that to be truly successful? Maybe I'm not meant to be successful." or "This 'success' thing is just too much work. Is it worth it?" Well, to answer these questions in brief: yes. It is not easy to become successful and hardly anyone is truly successful – but it is a noble goal to strive for. Just like everything else in life, becoming successful takes practice; no one becomes a success overnight. With courage and hope our society can forget the marketer's inadequate definition of success and work to attain true success by modeling respect, appreciation, integrity, and patience – the keys to happiness and success.
Sample Character Analysis Essay – "Hamlet"
by Feross Aboukhadijeh, 12th grade What is mankind? Who am I? What is the meaning of life? These are multifaceted existential questions that ancient and modern philosophies have yet to adequately answer. Countless philosophers have spent their lifetimes in search of answers to these questions but died before finding a suitable answer. Certainly, the philosophy of existentialism is an interesting phenomenon. The dictionary defines existentialism as a "philosophical movement . . . centering on analysis of individual existence in an unfathomable universe and the plight of the individual who must assume ultimate responsibility for acts of free will" ("Existentialism"). The character Hamlet from Shakespeare's tragedy  Hamlet  explores these existential questions, seeking truth and understanding as he tries to come to grips with his father's death. In the end, Hamlet proves to be an exceedingly existential character.
Prince Hamlet is a university student who enjoys contemplating difficult philosophical questions. When his father, king of Denmark, dies, he returns home to find evidence of foul play in his father's death. The Ghost of Hamlet (the dead king) tells Prince Hamlet that his uncle Claudius is the murderer. Throughout the rest of the play, Hamlet seeks to prove Claudius' guilt before he takes action against Claudius. However, Hamlet is pensive ad extremum, at times even brooding; he constantly overuses his intellect while ignoring his emotions and ignoring what "feels right." His extreme logic causes him to delay his revenge against Claudius until the final scene of the play where he kills Claudius and proves that he has progressed into a truly existential character. At the beginning of the play, Hamlet acts out of pure intellect and processed logic. He suppresses his natural instincts, his emotions, and trusts only in the power of his intelligence. For instance, when Hamlet encounters his father's ghost, he does not believe it is his father—even though he has an emotional reaction upon seeing it. Hamlet says "Let me not burst in ignorance; but tell / Why thy canoniz'd bones, hearsed in death, / Have burst their cerements . . . Say, why is this? wherefore? what should we do?" (I.iv.46-48,57). Hamlet is so confused by the sight of his father's ghost that he is unsure of how to act. His intellect tells him that the sight is not possible, however his emotions tell him otherwise. However, he stifles his emotion and retains his doubts about the ghost. Later, Hamlet plans a play where actors re-enact the king's murder in an effort to prove the validity of what the ghost has told him. Although Hamlet appears to be the epitome of an anti-existentialist from the outset of the story, Hamlet's logic slowly begins to unravel scene by scene, like a blood-soaked bandage, with layer after layer revealing snippets of Hamlet's emotion and feeling. When Hamlet utters the famous lines " To be, or not to be: that is the question: / Whether 'tis nobler in the mind to suffer / The slings and arrows of outrageous fortune / Or to take arms against a sea of troubles " he is contemplating the thought of suicide and wishing that God had not made suicide a sin (III.i.58-61). Hamlet's anxiety, uncertainty, and tensions cause him to doubt the power of reason alone to solve his problems. Hamlet begins to realize that reason is impotent to deal with the depths of human life—one of the central assertions of existentialism (Bigelow, paragraph 6). Perhaps this is why Hamlet feigns madness; he realizes that he lacks the emotions to avenge his father's death. Indeed, Hamlet does go temporarily insane in Act I, scene ii, and it is during this time when he is able to act out of pure sensation, with no thoughts about the consequences of what he says or does (e.g. when he undeservingly criticizes Ophelia). However, in uniting his emotions and reason, Hamlet is careful to avoid the temptation to commit suicide because if one commits suicide to escape life's pain, then one is damned to eternal suffering in hell. To Hamlet (and most other people of the 1600s), suicide is morally wrong. By making the decision to stay alive and fight Claudius' corruption, Hamlet demonstrates existential qualities. However, this is not the only scene where Hamlet acts existentially. In Act IV, Hamlet encounters alienation and nothingness when he meets a Norwegian captain under the command of Fortinbras. When Hamlet asks the captain about the cause and purpose of the conflict, he is shocked to learn that the countries' armies will go to war over "a little patch of land / That hath in it no profit but the name" (IV.iv.98-99). After Hamlet recovers from the shock of the captain's honesty, he is dumbstruck by the thought that Fortinbras would sacrifice the lives of thousands of men for an admittedly inferior "patch of land." At this point in the play, Hamlet is still struggling with his own inaction, unable to kill Claudius even though he knows of his guilt. Hamlet has a good reason to kill Claudius, yet he fails to do it. How can Fortinbras sacrifice so much for such a futile purpose? In this scene, Hamlet realizes the brutality of humanity and first ponders the idea that no one is safe—another central pillar of existentialism.
From this point on, Hamlet declares that he will have bloody thoughts. "My thoughts be bloody, or be nothing worth!" (IV.iv.9.56). Hamlet is impressed by the forcefulness of characters like Fortinbras and Laertes, who turn thought into action quickly (Phillips). Laertes, who, like Hamlet, has a father to avenge, does not hesitate for a moment when seeking vengeance on his father's murderer. As Hamlet decides to strive for this personal quality, he begins to act increasingly existential and decreasingly reflective. When Hamlet finally does achieve his father's vengeance, he was not spurred to it on his own, but by watching his mother and Ophelia die in front of his own eyes. Furthermore, as Hamlet realized that he had only two minutes to survive, he really had nothing to lose; this is when he made his move to stab and poison Claudius. Prince Hamlet is introduced as a reflective, slow-to-act character. While he stays true to this characterization for almost the entire play, he does undergo a transformation by the end of the play. By the end, Hamlet decides that he is no longer going to deprive himself of the revenge he so badly desires against Claudius, so he kills him. At this point, Hamlet is existential. He is the only character who fights back against Claudius's usurpation of the throne, and he accepts the consequences of his actions (i.e. death) without a flinch. This final existential act is what qualifies Hamlet as an existential character in an existential drama at a time when existentialism did not exist in literature.
That's all on AP Lang Essay Examples, all You Need to Know and Strategies to take is stated above, it is left for you to apply them as you prepare yourself.
AP Lang Essay is a difficult course, regardless of how good you are at English. Lots of writing (not too bad; you shouldn't be in an AP humanity sort of class if you're afraid of writing). I find that it just is a complex subject, personally. The bottom line, it's the study of rhetoric.
Do you have friends that reason that way? Then share this article with them and you will be happy you did.
Comments are closed.
RECENT POST
1 Dollar To Naira Black Market: September 2023 Price Update
South Africa Currency to Naira: Check September 2023 Price Update
Current Dollar Rate to Naira: Check September 2023 Updated Price
Euro to Naira Black Market Exchange Rate: September 2023 Price Update
1 Dollar to Naira Today: 29, September 2023
Exchange Rate Dollar to Naira: Check September 2023 Price Update
How Much is Dollar to Naira Today In Black Market?
Black Market Dollar to Naira: Check September 2023 Updated Price
Pounds to Naira Black Market: September, 2023 Price Update
Dollar to Naira Black Market Today: September 2023 Price Update
Aboki Dollar to Naira Today: Check September 2023 Price Update
How Much is Dollar to Naira Today?
Unveiling Florida's Unique School Culture: What Sets it Apart from the Rest of the USA
Dollar to Naira Today Black Market: 28, September 2023
Dollar to Naira Black Market: Check September 2023 Price Update
How Much is Dollar to Naira?
Kuinka digitaalinen yuan voi vaikuttaa kansainväliseen kauppaan
Mohbad Autopsy Result is Out! The Major Cause of His Death
Crypto Gambling: Navigating the World of Bitcoin Casinos
50 Good Movies On Hbo Max: September, 2023 New Update
Advertise Here
Privacy Policy
Currentschoolnews.com complies with the Digital Millennium Copyright Act and takes prompt action to remove infringing material upon receiving valid takedown notices. We respect intellectual property rights and expect our users to do the same.

Don't miss this opportunity
Enter Your Details
is here to help you!
Student years are the best time of one's life. You are in the prime of your life and hopeful about the bright future ahead. This is the period that leaves the funniest photos, the sweetest memories, and gives you the most faithful friends. However, there is one thing that spoils all the fun – assignment writing. Have you ever struggled to write an essay or prepare a speech only to find that the deadline is getting closer, and the work is not ready yet? Are you desperate for someone to have your paper done? Ordering it online is a really convenient option, but you must be sure that the final product is worth the price. is one of the leading online writing centers that deliver only premium quality essays, term papers, and research papers.
Once you place an order and provide all the necessary instructions, as well as payment, one of our writers will start working on it. Be sure we won't choose a person to do your paper at random. The writer assigned will hold an academic degree in the respective area of expertise, which makes it possible for him/her to find the relevant information, carry out exhaustive research, and develop a comprehensible and well-organized document. The final product will meet all your specifications regarding the content and formatting style. What is more, you will not have to proofread it for any grammatical or spelling errors, because our professionals have a really good command of the English language.
2269 Chestnut Street, #477 San Francisco CA 94123
Finished Papers