Photo Essay Examples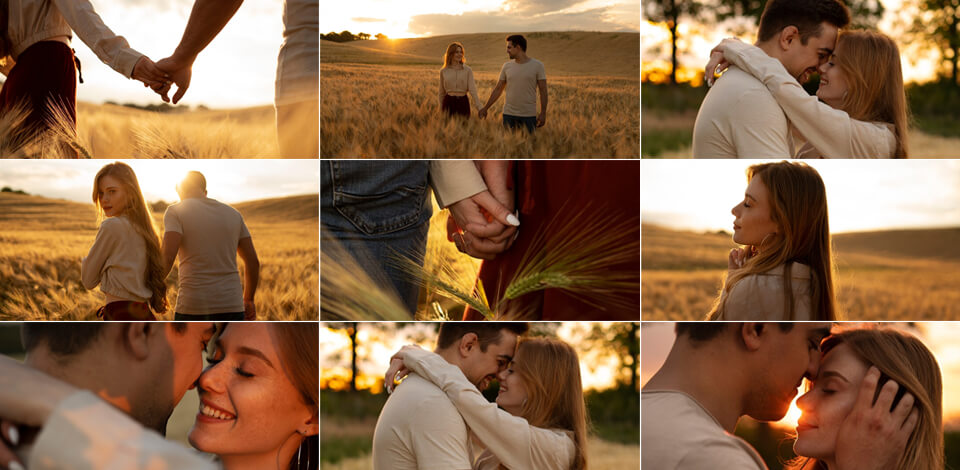 Have you run out of interesting photo essay ideas? I have prepared a number of examples for you to draw the inspiration from. Find the photo essay example you like and you are sure to create a lasting emotional impact with your work.
30 Photo Essay Examples to Inspire
What is a photo essay? It is a series or a collection of shots created for the purpose of provoking feelings and emotions. They exist in a variety of forms – from photos only to images with brief comments or captions and written essays accompanied by shots.
Check out the following 30 photo essay examples I have found.
1. Protests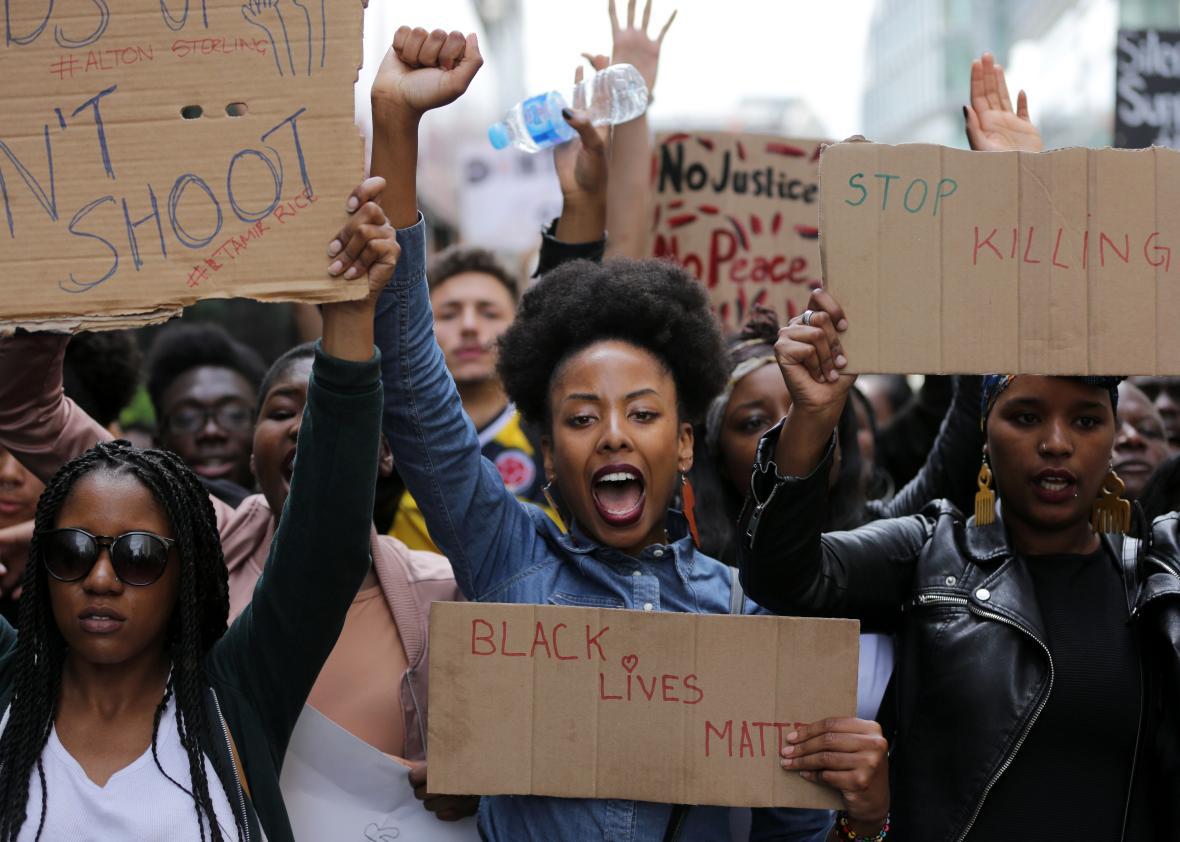 View the "Resistance" photo essay by David Moore .
A great idea for photo essays is to shoot the protest to show its power. Don't forget about angles, composition and framing. Go up to the front and photograph the leader of the protesters walking forward.
After that, go back to the end of the group to take pictures of families joining the protest. As a result, you will gain experience shooting big groups of people in motion.
2. Abandoned Building
View the "Lost Collective" photo essay by Bret Pattman .
Old buildings are excellent photo essay topics since you can capture a large number of elements. Get approval before going in but mind that such places are far from being totally safe. Bring various lenses: the macro one – for details and the wide-angle one – when you want to include many elements in one shot.
3. Local Event
Check out the "Monday Marathon" photo essay by Quinn G. Perini .
It doesn't matter if you are a resident of a large city or a small town, there may be an upcoming local event, like a marathon or a festival. This is a nice opportunity to realize photo essay ideas.
You can capture the before, while and after stages of the event. Arrive earlier and take pictures of the preparation activities, then shoot the actual event starting with the official beginning.
Keep photographing even when the event is over, capture the cleaning up and disassembling processes.
Check out the "Behind the Scenes with Obama" photo essay by Callie Shell .
Many people find behind-the-scene activities more fascinating than their results shown to the viewers. Movie filming, photo sessions, tours or stories of successful people are amazing photo essay themes. This always finds an emotional response from the audience. Such shootings show us the other side of a person or events which we knew nothing about.
5. Sport Fans
View the "Homes of Football" photo essay by Stuart Roy Clarke .
Sport doesn't only unite people but also evokes their passion and enthusiasm. Fans throughout the world are vigorously rooting for their favorite teams and players, regardless of the kind of sport.
The emotions are running high during different games and it is a perfect time to capture a photographic essay. No need to buy tickets to a big game, a local high school one will be enough to practice.
6. Social Issues
View the "Juveniles in Prison" photo essay by Isadora Kosofsky .
The brightest examples of photo essays are related to social issues, like unemployment, domestic violence, gender discrimination and more. Address the topic carefully, with consideration and look for a proper perspective.
Your shots may draw the people's attention to a truly burning and relevant matter and have a stronger effect than any text.
View the "Last Moments" photo essay by Ross Taylor .
You don't necessarily have to focus on profound photo essay topics to evoke emotions. Capturing pets enjoying their worry-free and untroubled life seems like an easy but at the same time interesting activity.
Choose any animal – from a domestic bird to a dog, cat or horse. For more emotional images, take pictures of a pet when it is still a baby and recreate these shots when it is older or is in its final days.
8. Street Style
View the Tribal Street Photography photo essay by Hans Eijkelboom .
People often express themselves with the help of clothes. The way passers-by on the streets are dressed may reflect the clothing style of a whole society. That's why you can travel around the world and capture people's outfits in various areas.
This photo essay example allows you to get familiar with the identity of the inhabitants of various countries. You might be surprised to see that some stereotyped beliefs about people from a particular area aren't true.
9. Landmarks
View the "Volte-Face" Oliver Curtis .
The pictures of landmarks are typically taken from a certain spot. One of the best photo essay ideas is to try shooting sights from various angles. You will also have an opportunity to improve composition and your framing skills.
TA variety of perspectives is endless: through the streets, in the morning, afternoon and evening, with a drone or including reflections.
10. Charity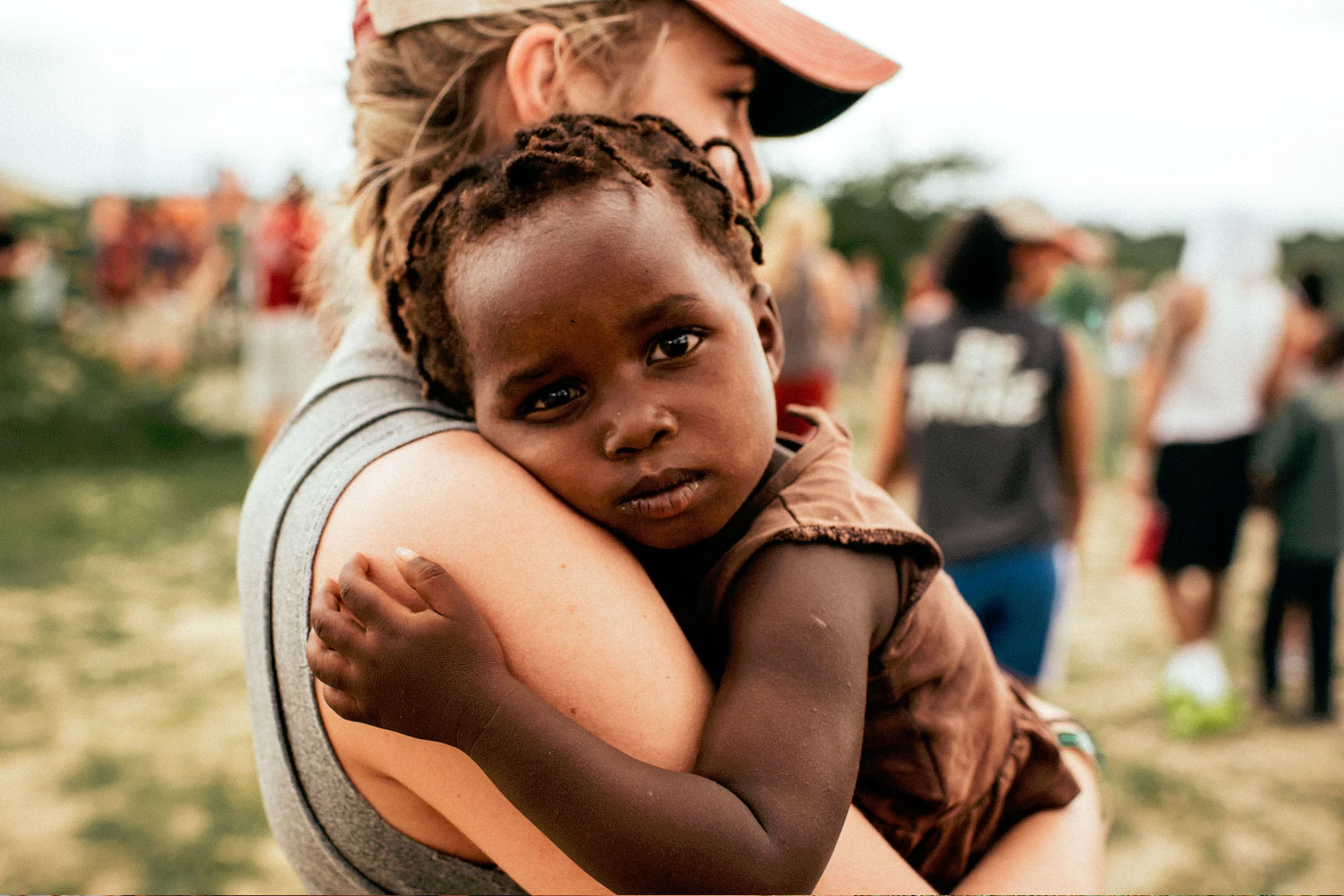 Check out the "Helping to Heal" photo essay by Chris Usher .
Connect your persuasive photo essay to a relevant global problem. Look for a volunteer organization in your area, they will be eager to participate in your photography project.
Capture what exactly the volunteers are involved in, focus on the subjects they are providing help to and show why it matters.
11. Religious Traditions
Check out the "Shanghai Sacred" photo essay by Liz Hingley .
Religion is an important part of any culture. The most prominent photo essay examples are connected to religious traditions across the world.
There are no limits on how you can interpret and reflect this topic in your shots. Pay attention to popular religious occasions, traditional religious clothing and dishes typical of these holidays.
Check out the "A Look Inside a Public Boarding School" photo essay by David Burnett .
Consider visiting the school and capturing day-to-day activities of teachers and pupils as one of photo story ideas. Try to go unnoticed but feel free to ask people to take part in the shooting if they want to.
You can find plenty of captivating scenes at school: children and teachers on a break, different classrooms, cooks preparing food in the canteen.
13. Native Cultures
Check out the "Indigenous Transitions" photo essay by Hannah Reyes .
Because of globalization, various cultures gradually begin to resemble each other. That's why you can base your photographic essay on capturing native cultures.
In North America, you can try to find some Native American cultures. In Australia, you can visit aborigines and in Scandinavia – the Sami nation. Highlight their daily routine, traditions, the way of life, eating habits, etc.
14. Personal Space
View the "Hackney Studios" photo essay by Jenny Lewis .
The working and living space of a person has a lot of peculiar details and is an ideal background for photo essays. You can narrow down this idea to representatives of certain professions.
For instance, the rooms and houses of people of creative professions will definitely surprise and tell a lot about those who live there.
15. Bodypositivity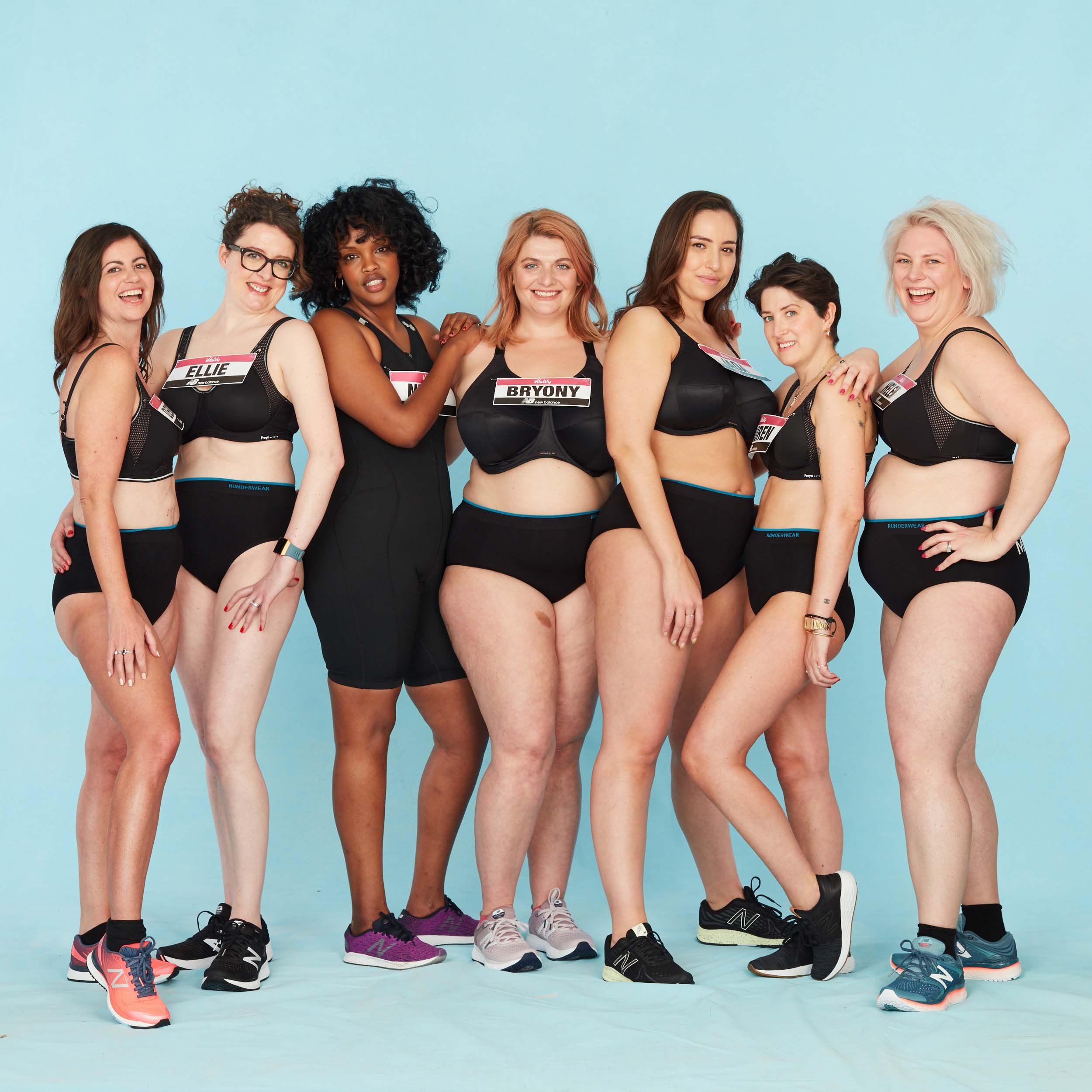 Check out the "Epidermis" photo essay by Sophie Harris-Taylor .
Modern beauty and fashion industry promote an unrealistically slim and perfect body. Therefore, the bodypositivity will make an excellent topic for powerful photo essays. For this project, you can invite people of different age groups, sizes, disabled people, etc.
Then place a real and retouched shot next to each other for comparison. Try asking your models the questions regarding parts of their bodies they are unsatisfied about the most and highlight them in the images.
16. Alternative Lifestyles
Check out the "We are the Youth" photo essay by Laurel Golio .
Some people decide to lead a lifestyle that differs from the one generally accepted by society. Explore different areas and look for people with an unusual way of living. Take pictures of those, who reside in extraordinary conditions, representatives of various subcultures or the LBGTQ community.
These photo essay topics show other people that it is okay to go out of the comfort zone and run against the wind.
17. A Day in the Life
Check out the "A Day in the Life of a Fashion Week Model" photo essay by Joseph Chi Li .
One of the best photo essays concepts is related to a day in the life. The main character can be any person – a relative or a family member, a teacher, a writer or policeman, etc.
People are generally interested in finding out facts about the lives and daily routine of others. A life of every human is incredible, especially if you learn it in more detail.
Check out useful environmental photography tips .
18. Climate Change
Check out the "Extreme Ice Survey" photo essay by James Balog .
It is possible to bring to life a variety of photo story ideas concerned to climate changes. Travel to places most affected by climate change, for instance, glaciers or famous resorts.
Capture the way the continuous drought has influenced the environment, animals and the inhabitants. As an alternative, take pictures of environmentalist protests or inexhaustible energy sources.
19. Struggles of Weight Loss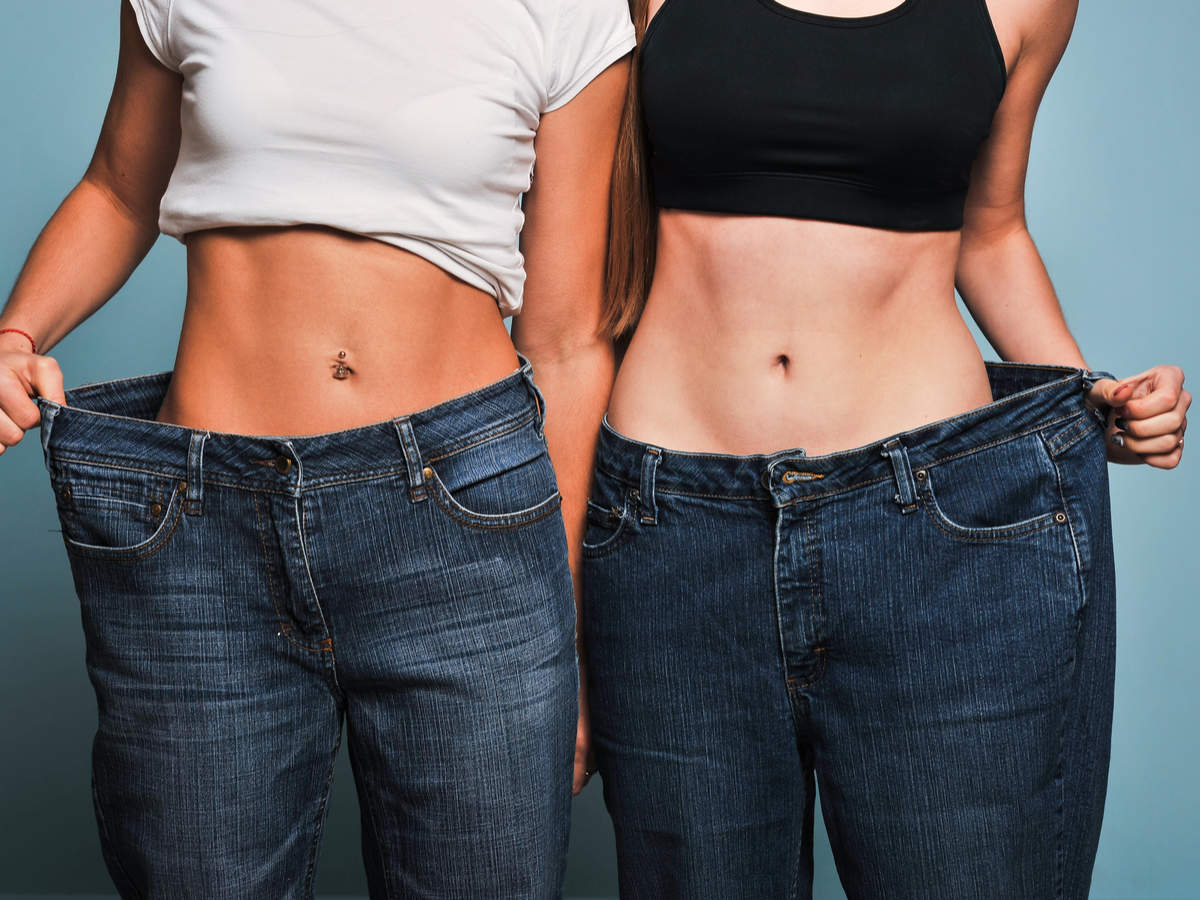 If you look at photo essay examples devoted to the improvement, they always attract plenty of attention from viewers. Capture the whole process of losing weight and show the results with the help of before/after shots. You are sure to get an inspiring and motivating photography essay.
Don't hesitate to involve other people who have also become thinner. To add more emotions, snap pictures of people with loose skin after losing weight.
20. Pregnancy
View the "What the Bump?" photo essay by Danielle Guenther .
As you already know, body changes are appealing and intriguing photo essay topics. Many shooters love capturing the way woman's body is being transformed during pregnancy. In case you feel like experimenting and touching upon social matters, choose teenage pregnant girls as models for your project.
Check out more maternity photo ideas .
21. Seasonal Changes
The most eye-catching photo story examples feature seasonal changes. This idea isn't exactly an innovative one. But if you are ready for creative experiments, you can take fantastic pictures.
Come up with the way you can make this photo essay more unique. For instance, shoot your favorite location, a place where you spent your childhood or met the love of your life.
View photography series ideas you can try to repeat.
22. "Every Day" by Noah Kalina
Noah Kalina, a photographer, has been taking photos of himself for 12 years every single day. After that, he managed to include all these shots in a video lasting for 7 minutes.
Noah isn't going to stop and will continue taking pictures of himself till the last day of his life. A photography essay of a person growing up and then gradually getting older will be a touching and attention-grabbing story.
23. "42nd and Vanderbilt" by Peter Funch
One of the best photo essays 2018 was created by Peter Funch, a Danish photographer. He has been shooting one and the same place on a particular NY street at the same time for 9 years.
Peter combined shots of regular passers-by he captured on different days, focusing on identical activities, like drinking coffee or smoking, similar hairstyles and outfits.
24. "Standard" by Roger Eberhard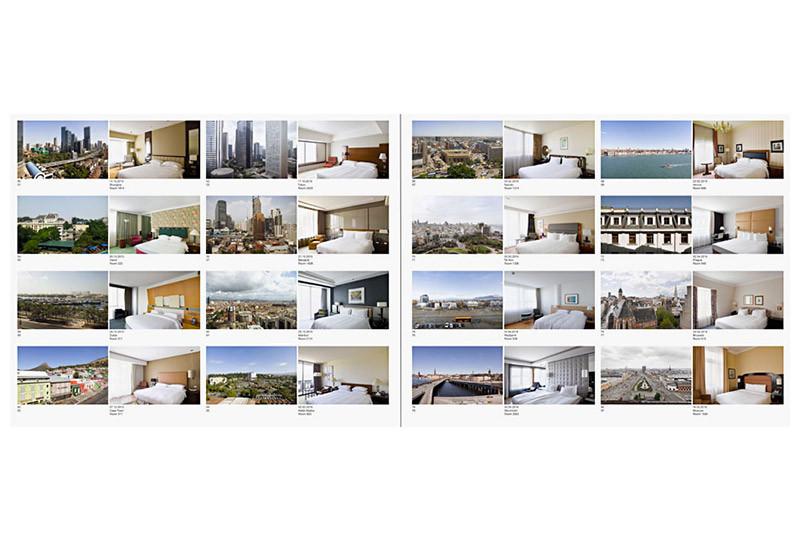 Hotel rooms in different areas of the world sometimes literally copy each other. Roger Eberhard, a photographer, traveled to 32 countries with the aim to capture repetitive interiors of Hilton hotel rooms.
Then he combined them with the shot of a window view for his book named Standard. Working on his photographic essay, Roger couldn't help but wonder why people go traveling to different countries and in each new area, they live in identical-looking spaces.
25. "Riding the Tube" by Stefan Rousseau
On his way to the center of London, photographer Stefan Rousseau began taking photos of other passengers. People going in public transport often had their heads in the clouds and didn't even notice him shooting.
Stefan takes pictures in black and white to avoid bright tones that divert attention from emotions on the people's faces.
26. "Harlem Family" by Gordon Parks
Gordon Parks, the first African-American photographer of LIFE magazine, got an assignment to take pictures of the basis of urban violence in America.
He has been taking numerous pictures of one family for four weeks. This photo essay example touches the topic of racism, economic exclusion and poverty of many American citizens.
27. "Undocumented" by John Moore
John Moore has been concentrating on the problem of undocumented immigrants to the USA for ten years. He managed to photograph the entire US southern border, actively traveled all over Mexico and Central America, visited immigrant groups in the USA.
John's unique photo essays feature massive deportations, ICE raiding immigrant groups and their growing panic that followed all these terrible events.
28. "Signed, X" by Kate Ryan
Among the most moving photo essay examples is "Signed". It depicts various aspects of life after a sexual assault. Kate Ryan interviewed and photographed the sexual assault victims.
In this way, she wanted to reflect their traumatic experience and psychological stress that doesn't go away even after many years.
29. "Aging in Prison" by Jessica Earnshaw
It took Jessica Earnshaw almost two weeks to take pictures of elderly inmates in prison. Her shots can be found on the pages of National Geographic and other well-known magazines.
Jessica's project impresses people with its profound idea and special emphasis on people, who spend their last years being locked away. Prison photo essay themes should be explored even further.
30. "Breach of Piece" by Eric Etheridge
Eric Etheridge snapped photos of people approximately 50 years after their mugshots were taken. It is especially interesting to compare the portraits of that same women and men many years later.
Eric has added brief interviews to his picture study essay for a viewer to get familiar with these people's stories.
Best Photo Essays Freebies
While editing your photography essay, remember that it is highly important to accentuate the concept and feelings you want to convey. With the following 5 freebies, stunning results are guaranteed.
Black and White Classic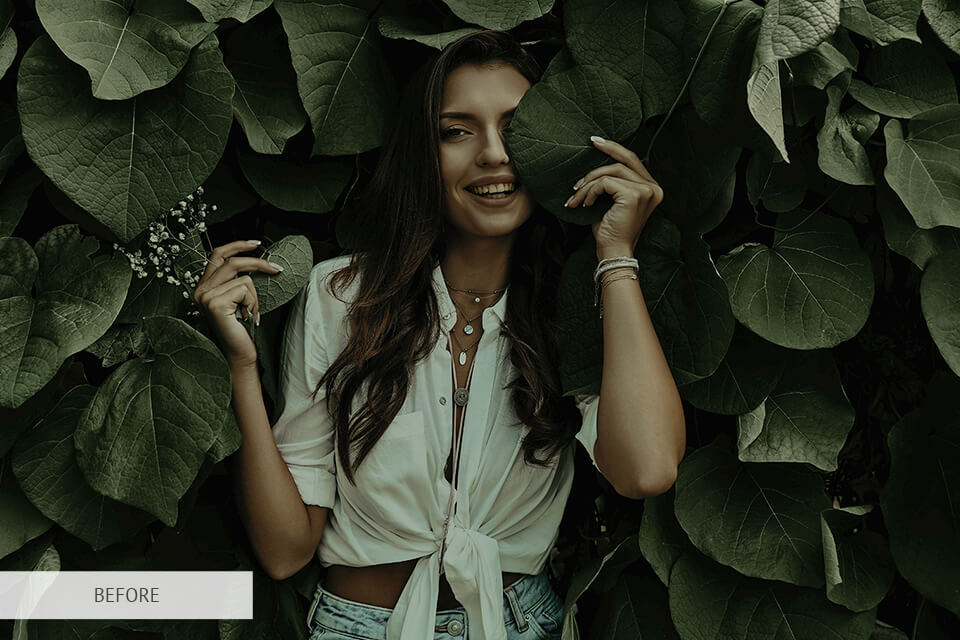 Thank you for download!
Check your email to download freebies. (approx. 1-2 min)
This black and white Ps action will put an emphasis on the artistic features of your shot and give a timeless B&W touch. Apply this action if you want to add a bit of mystery to your images. Due to the contrast between black and white tones, the photo will be more detailed.
HDR Contrast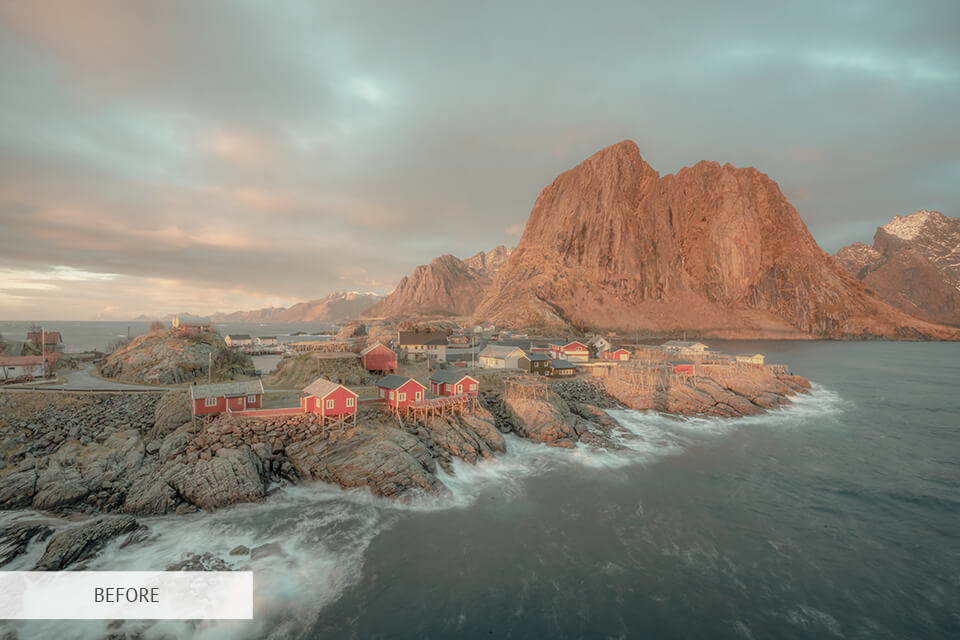 Choose this Ps HDR action for photography essays with scenery and nature. It increases the detalization and saturation of pictures.
Smoke Mystery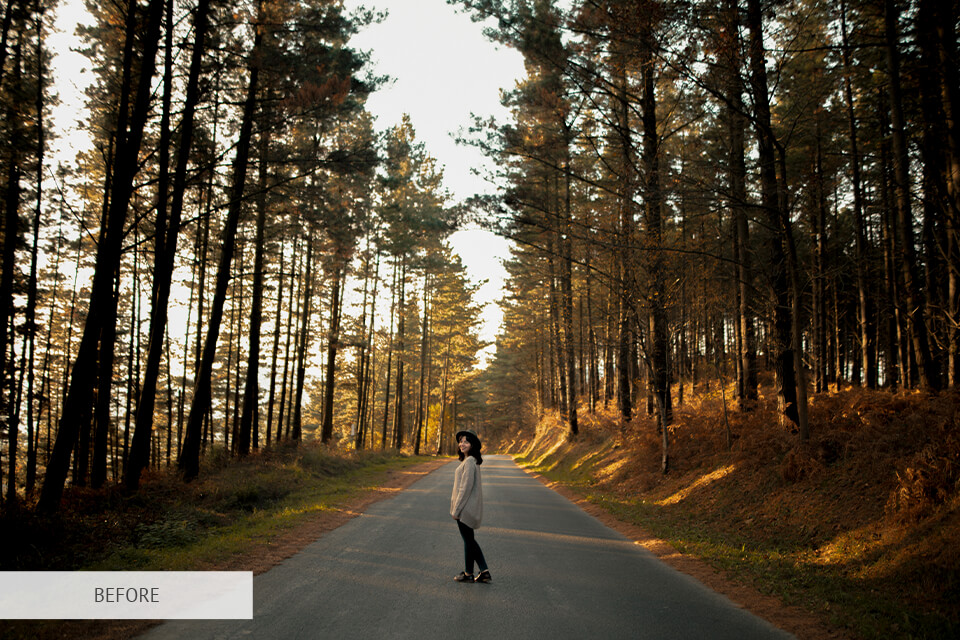 Add more drama to your images with this Ps smoke overlay. With its help, you will be able to add subtle grey smoke wisps to shots for visual appeal.
Cool Soft Light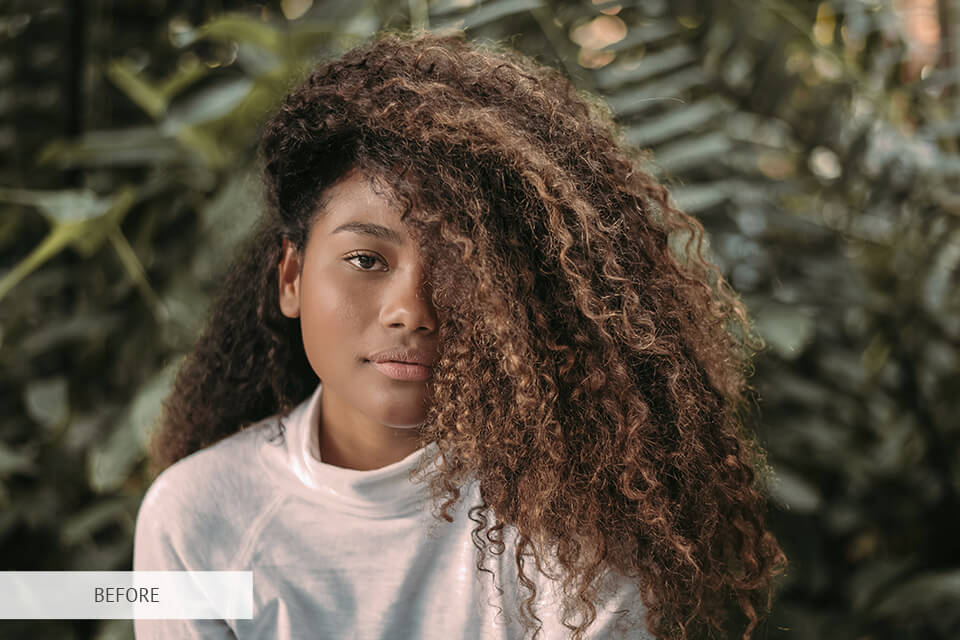 Make elements of a good photograph more prominent by applying this preset. It gives images blue toning, adds slight drama to the entire scene. Moreover, the preset increases the darkness of other shades and creates colder skin tones.
Portrait Vintage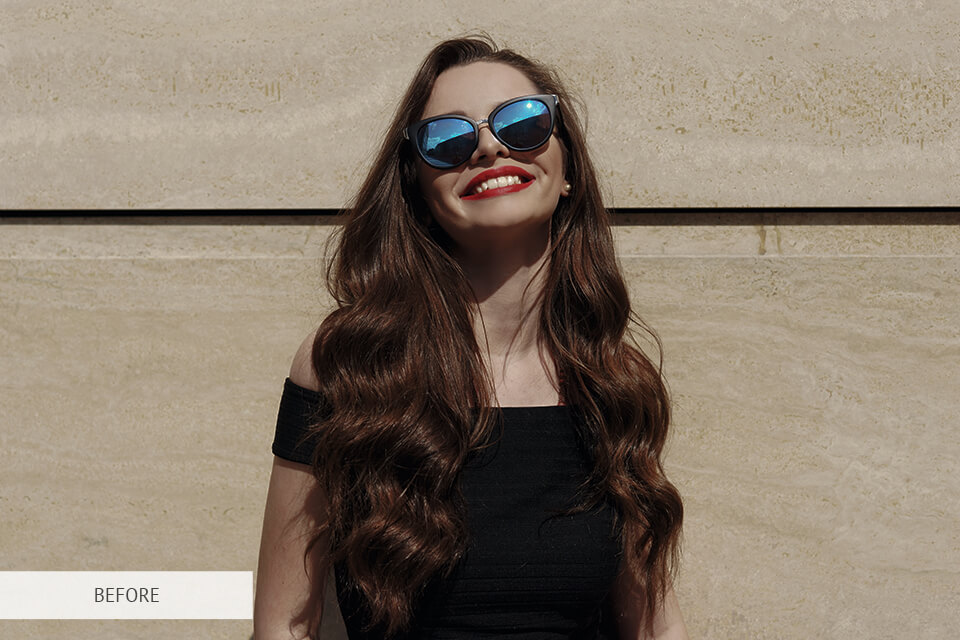 A vintage effect will beautifully suit photography essays. If you like a film-looking style of pictures with deep tones, apply this Lr preset. It is equally perfect for enhancing shots taken inside and outside.
Hi there, I'm Tata Rossi - a professional blogger, read more
The Guardian picture essay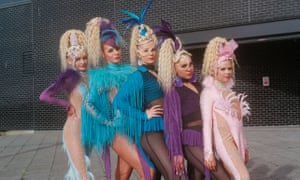 Go Team Sharkie!: Scotland's disco lassies – photo essay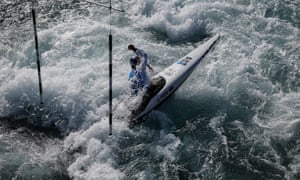 Paddles and medals: Canoe Slalom World Championships – photo essay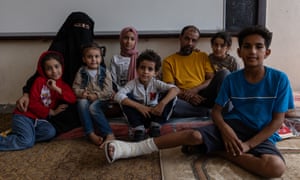 Libyans pick up the pieces after devastating floods – photo essay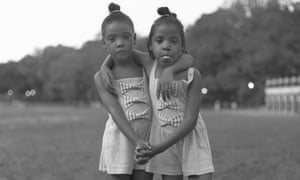 Katsu Naito's Harlem in the 1990s – photo essay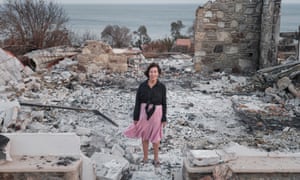 'So many precious things were lost': Rhodes after the fires – photo essay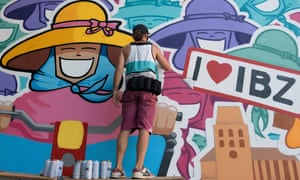 Bloop reel: Ibiza's street art festival – photo essay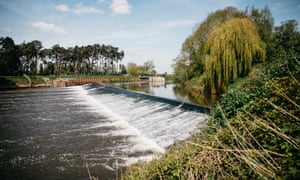 The age of extinction Unlocking a river: rare silver fish returns to its ancient spawning grounds – in pictures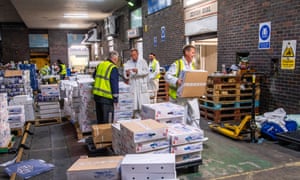 'Our own little congregation': the people of London's soon-to-close Smithfield market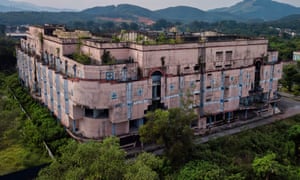 Decay and discovery: the allure of abandoned sites in Malaysia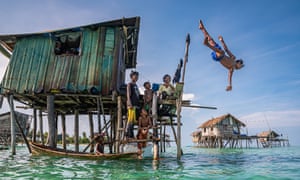 Seascape: the state of our oceans Nomads of the sea: stateless Bajau face up to a future on land – photo essay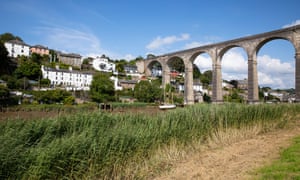 Coast to coast: snapshots of Cornwall's new Tamar valley walk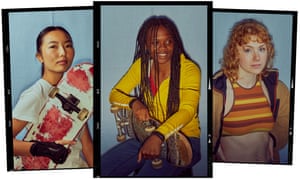 'Damn, I wanna be like her!': London's female skaters – photo essay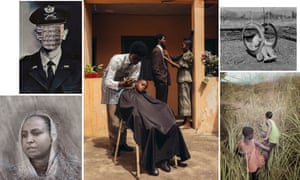 Contemporary African Photography prize 2023 winners – in pictures
The age of extinction Are America's wild horses the answer to wildfires? – a photo essay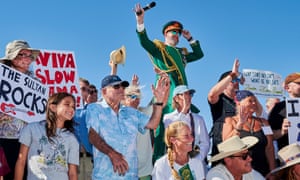 Welcome to Slowjamastan! The desert micronation with no Crocs and no taxes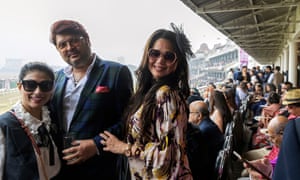 A day at the Kolkata races – a photo essay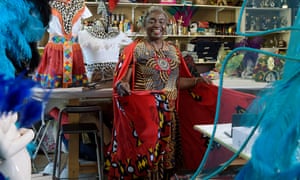 'Camaraderie, love and affection': migration and the making of the NHS – a photo essay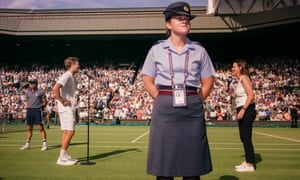 Sarah Lee visits All England Club for Wimbledon 2023 – photo essay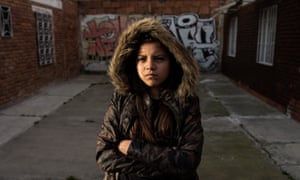 Meet Lela MC, the 12-year-old who is already a big presence on Bogotá's rap scene – picture essay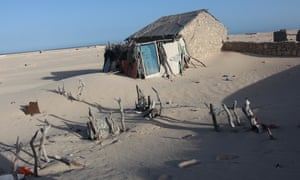 'Swallowed by the sand': Somalia's coastal towns succumb to the desert
Save 50% on all annual plans with code 50FORMAT .* View Plans
Save 50% * View Plans
Advice for an Unforgettable Photo Essay
Six steps for turning your images into a memorable photo essay, from curating your best work to crafting a title.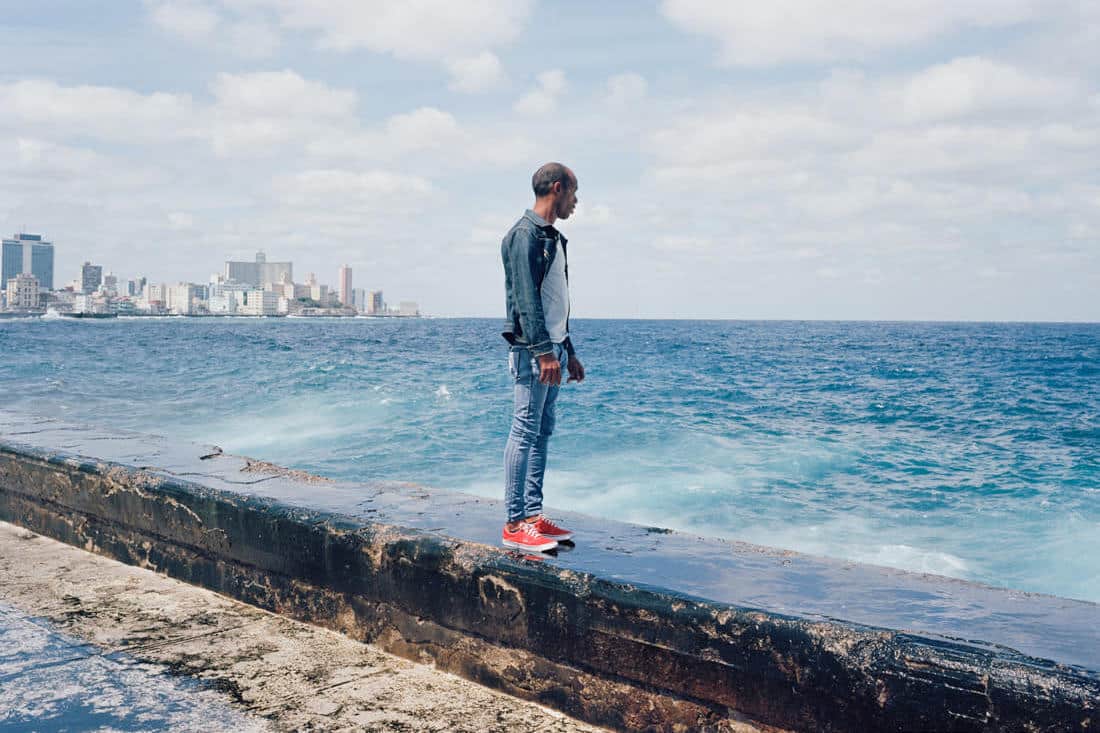 A man sits alone on a chair on the side of the road. We see him from above, surrounded by grey cobblestones neatly placed, a broken plastic chair, and some pylons scattered along the curb. A street cat wanders out of the frame and away from the man. He appears lonely, the only person inhabiting the place in which he seems so comfortably seated. As the eye wanders throughout the frame, however, the viewer discovers more: a vast city cast beyond the street and behind the man's chair. This image closes Sarah Pannell's photo essay Sehir , a quiet study of urban life.
Possibilities, discovery, and stories: these are some of the most effective elements of a photo essay. Collections of images can help produce a narrative, evoke emotion, and guide the viewer through one or more perspectives. A well-executed photo essay doesn't rely on a title or any prior knowledge of its creator; it narrates on its own, moving viewers through sensations, lessons, and reactions.
Famous photo essays like Country Doctor by W. Eugene Smith or Gordon Parks' The Harlem Family are acclaimed for showing a glimpse into the lives of the sick and impoverished. Other well-made photo essays offer a new way to look at the everyday, such as Peter Funch's much-reposted photo series 42nd and Vanderbilt , for which Funch photographed the same street corner for nine years. As shown by these photographers' experiences with the medium, a collection of photos can enliven spaces and attitudes. Strong photo essays can give voice to marginalized individuals and shine a spotlight on previously overlooked experiences.
You don't necessarily need to be a documentary photographer to create a powerful photo essay. Photo essays can showcase any topic, from nature photography to portraiture to wedding shots. We spoke to a few photographers to get their perspectives on what makes a good photo essay, and their tips for how any photographer can get started in this medium. Here are six steps to follow to create a photo essay that tells a memorable story.
Choose a specific topic or theme for your photo essay.
There are two types of photo essays: the narrative and the thematic. Narrative photo essays focus on a story you're telling the viewer, while thematic photo essays speak to a specific subject.
The most natural method for choosing a topic or theme for your photo essay is to go with what you know. Photograph what you experience. Whether that includes people, objects, or the things you think about throughout the day, accessibility is key here. Common topics or concepts to start with are emotions (depicting sadness or happiness) or experiences (everyday life, city living).
For photographer Sharon Pannen , planning a photo essay is as simple as "picking out a subject you find interesting or you want to make a statement about."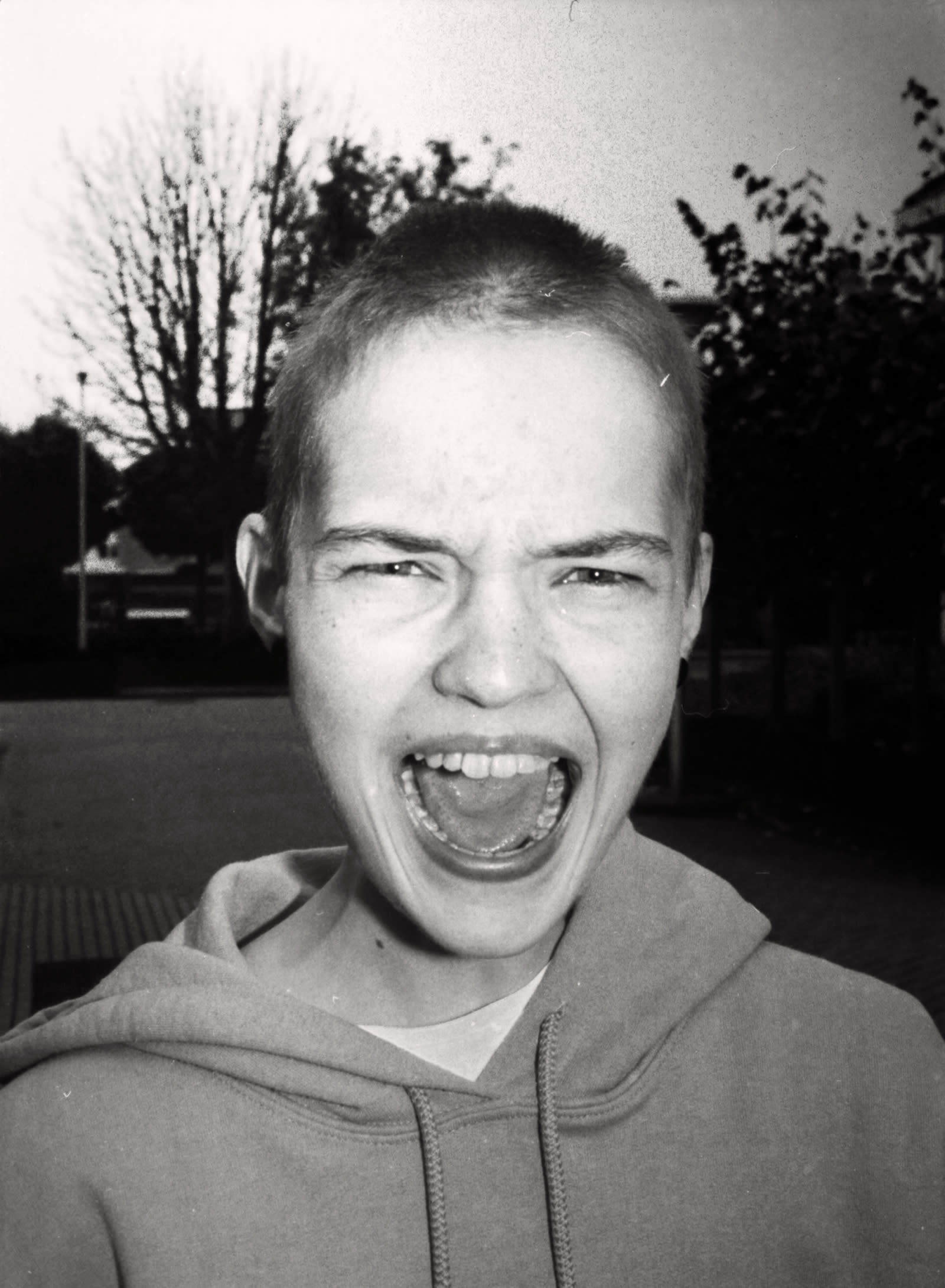 From Paper & Stories , a photo series by Sharon Pannen for Schön! Magazine.
Consider your photo subjects.
The subjects of your photographs, whether human or not, will fill the space of your photos and influence the mood or idea you're trying to depict. The subject can determine whether or not your photos are considered interesting. "I always try to find someone that catches my eye. I especially like to see how the light falls on their face and how a certain aesthetic might add to their persona," says photographer Victoria Wojtan .
While subjects and their interest factor are, well, subjective, when considering your subjects, you should ask yourself about your audience. Do other people want to see this? Is my subject representative of the larger idea my photo essay is trying to convey? Your projects can involve people you know or people you've only just met.
"Most projects I work on involve shooting portraits of strangers, so there's always a tension in approaching someone for a portrait," says photographer Taylor Dorrell . For Wojtan, that tension can help build trust with a subject and actually leads to more natural images "If there's tension it's usually because the person's new to being photographed by someone for something that's outside of a candid moment or selfie, and they need guidance for posing. This gives me the opportunity to make them feel more comfortable and let them be themselves. I tend to have a certain idea in mind, but try to allow for organic moments to happen."
Aim for a variety of images.
Depending on your theme, there are a few types of photos you'll want to use to anchor your essay. One or two lead photos should slowly introduce the viewer to your topic. These initial photos will function in a similar way to the introductory paragraph in a written essay or news article.
From there, you should consider further developing your narrative by introducing elements like portraiture, close ups, detail shots, and a carefully selected final photo to leave the viewer with the feeling you set out to produce in your photos. Consider your opening and closing images to be the most important elements of your photo essay, and choose them accordingly. You want your first images to hook the viewer, and you also want your final images to leave a lasting impression and perhaps offer a conclusion to the narrative you've developed.
Including different types of photos, shot at different ranges, angles, and perspectives, can help engage your viewer and add more texture to your series.
Says photographer Taylor Dorrell: "After I have a group of images, I tend to think about color, composition, the order the images were taken, the subject material, and relevance to the concept."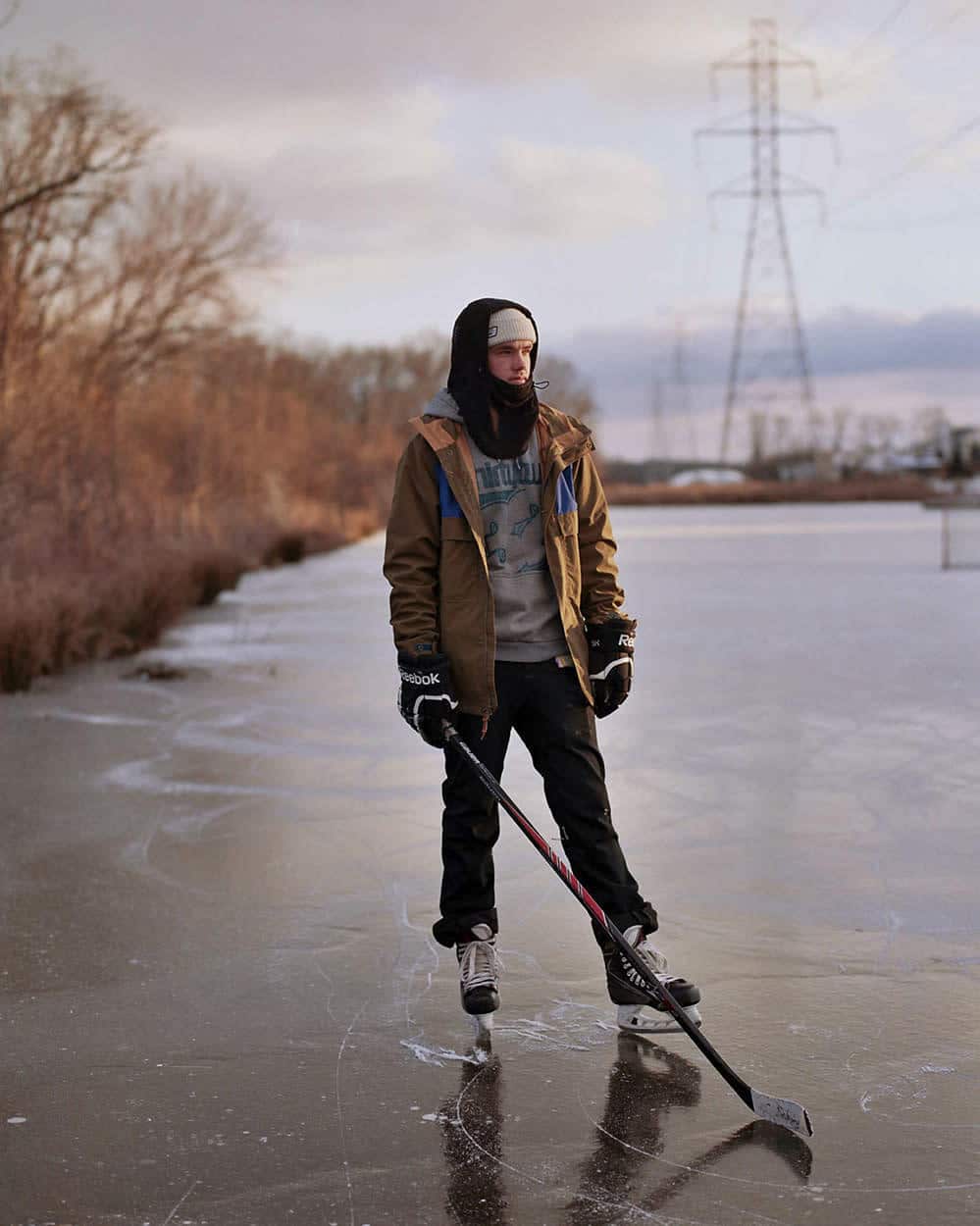 From Taylor Dorrell's photo essay White Fences : "White Fences is an ongoing photo series that explores the theme of suburban youth in the United States, specifically in the midwest suburb New Albany, Ohio."
Put your emotions aside.
Self-doubt can easily come into play when working with your own photography. The adage that we are our own worst critics is often true. It can be difficult to objectively select your strongest images when creating a photo essay. This is why putting together photo essays is such a useful practice for developing your curatorial skills.
"The most important part for me is getting outside opinions. I don't do that enough, and have a bias in selecting images that might not be the most powerful images or the most effective sequence of images," says Dorrell. Your own perception of a photograph can cloud your ability to judge whether or not it adds to your photo essay. This is especially true when your essay deals with personal subjects. For example, a photo essay about your family may be hard to evaluate, as your own feelings about family members will impact how you take and view the photos. This is where getting feedback from peers can be invaluable to producing a strong series.
Collecting feedback while putting your photo essay together can help you determine the strengths, weaknesses, and gaps within the collection of photos you've produced. Ask your friends to tell you their favorites, why they like them, and what they think you're going for in the work you've created. Their opinions can be your guide, not just your own emotions.
Edit your photo selection.
Beyond post-production, the series of photos you select as your essay will determine whether you've executed your theme or narrative effectively. Can the photos stand alone, without written words, and tell the story you set out to? Do they make sense together, in a logical sequence? The perfect photo essay will give your audience a full picture of the narrative, theme, or essence you're looking to capture.
A good method to use to cull your images down is to remove as many as half of your images straight away to see if your narrative is still as strong with fewer photos. Or, perhaps, deciding on a small number you'd like to aim for (maybe just five to ten images) and using this as a method to narrow down to the images that tell your story best.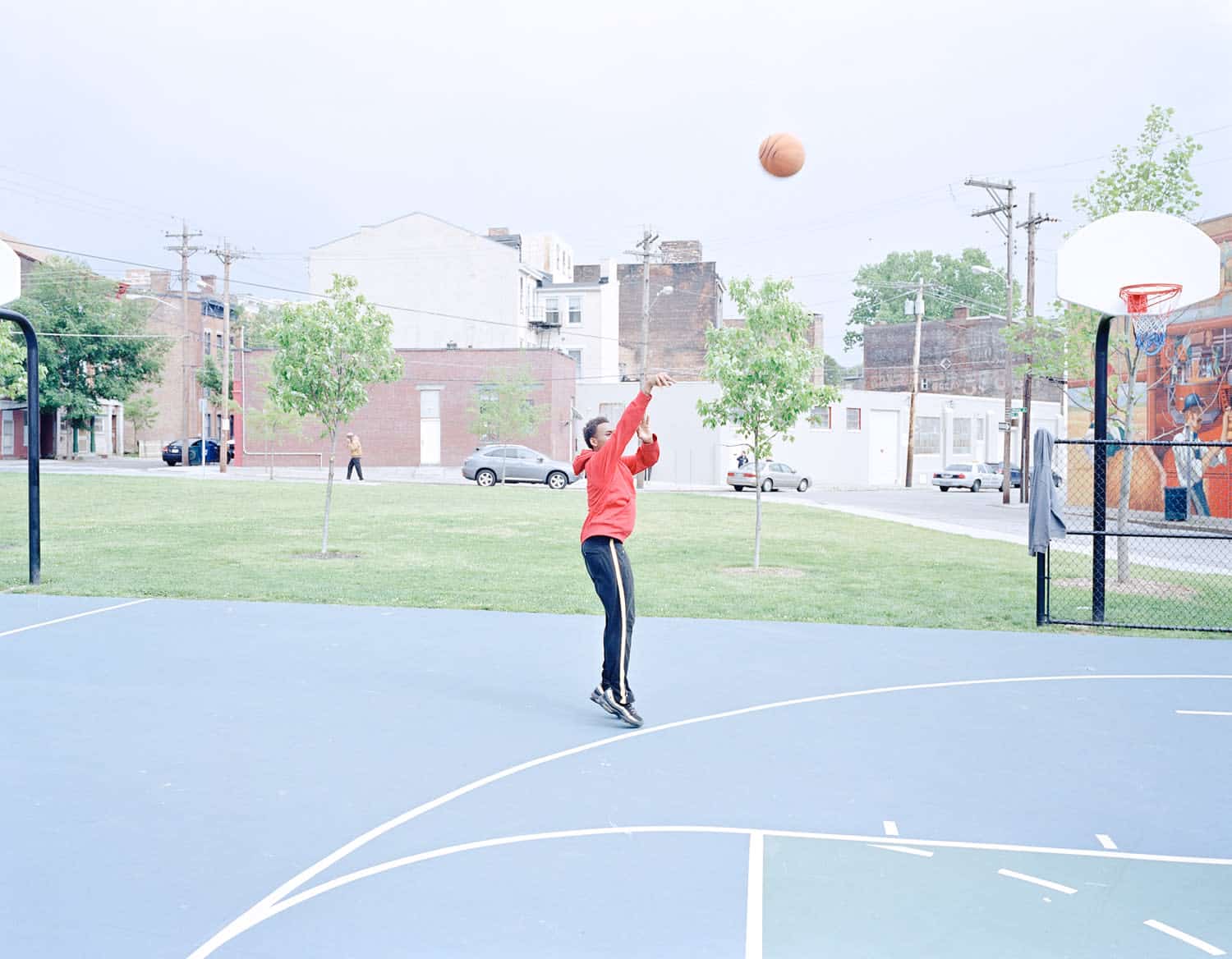 From Taylor Dorrell's photo essay Over the Rhine , featured in Vice.
Give your photo essay a title, and add a concise written statement.
Finally, you'll want to create a title and written statement for your photo essay. This will help position your work and can enable the viewer to fully understand your intention, or at least guide their perspective.
A solid written statement and title will be relevant to your topic, detail your primary objective, and introduce your point of view. It's an opportunity to clarify your intentions to the viewer and ensure they walk away with a clear interpretation of your work. Depending on your photo essay, you may want to include several paragraphs of text, but even just one or two sentences of background can be enough to expand the viewer's understanding of your work.
Consider if you'd like to add the written statement at the beginning of your essay to introduce it, or at the end as a conclusion. Either one can be impactful, and it depends how you'd like people to experience your work.
For his photo essay White Fences, excerpted above, Taylor Dorrell wrote only one sentence of introduction. But for his series Over the Rhine, Dorell included a longer written statement to accompany the work, which is "an ongoing photo series that seeks to explore the Cincinnati neighborhood of the same name and its surroundings. The series was started in response to the shooting of Samuel DuBose, an unarmed black man, by officer Ray Tensing of the University of Cincinnati Police, which happened July 19th, 2015." Dorell's text goes on to offer more background on the project, setting up the viewer with all the information they need to understand the context of the photo essay.
Depending on the motivations behind your photo essay and what sort of subject it depicts, a longer text may be necessary—or just a few words might be enough.
Looking for a place to share your photo essays with the world? Take a look at our guide to creating a photography website for tips on showcasing your photos online.
Cover image by Taylor Dorrell, from his photo essay Hurricane Over Sugar .
Get the best of Format Magazine delivered to your inbox.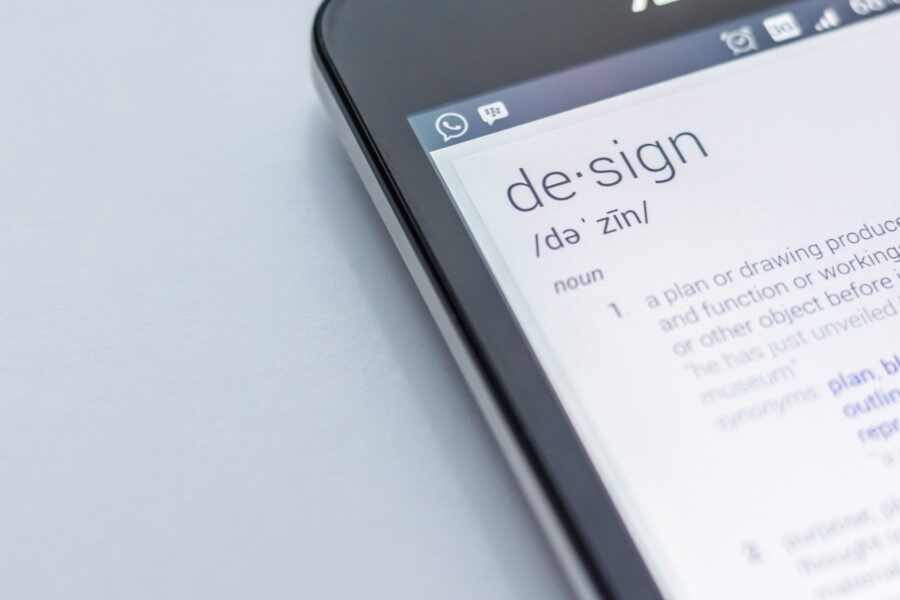 Step-by-Step Guide to Designing a Website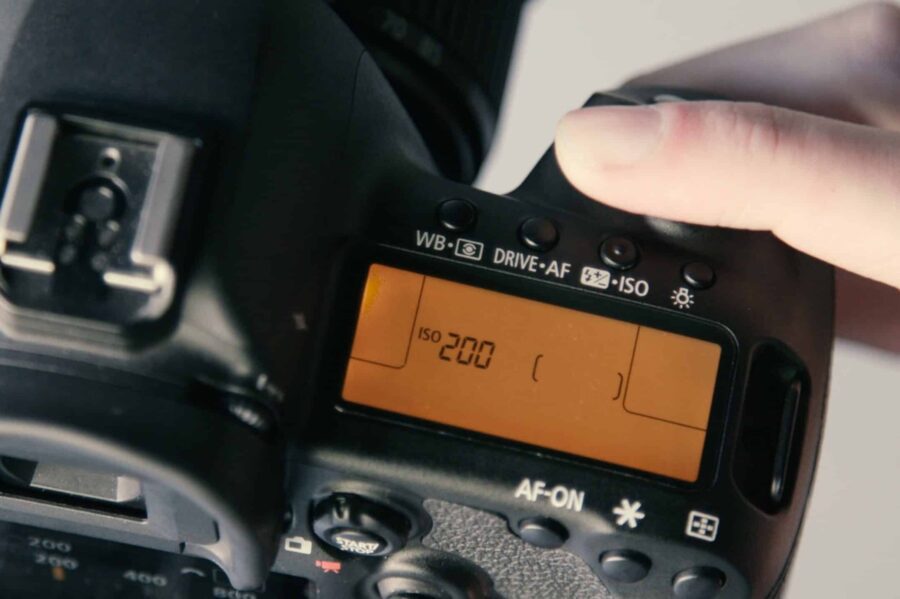 Understanding Camera ISO: A Step-by-Step Guide to Upgrade Your Photography Skills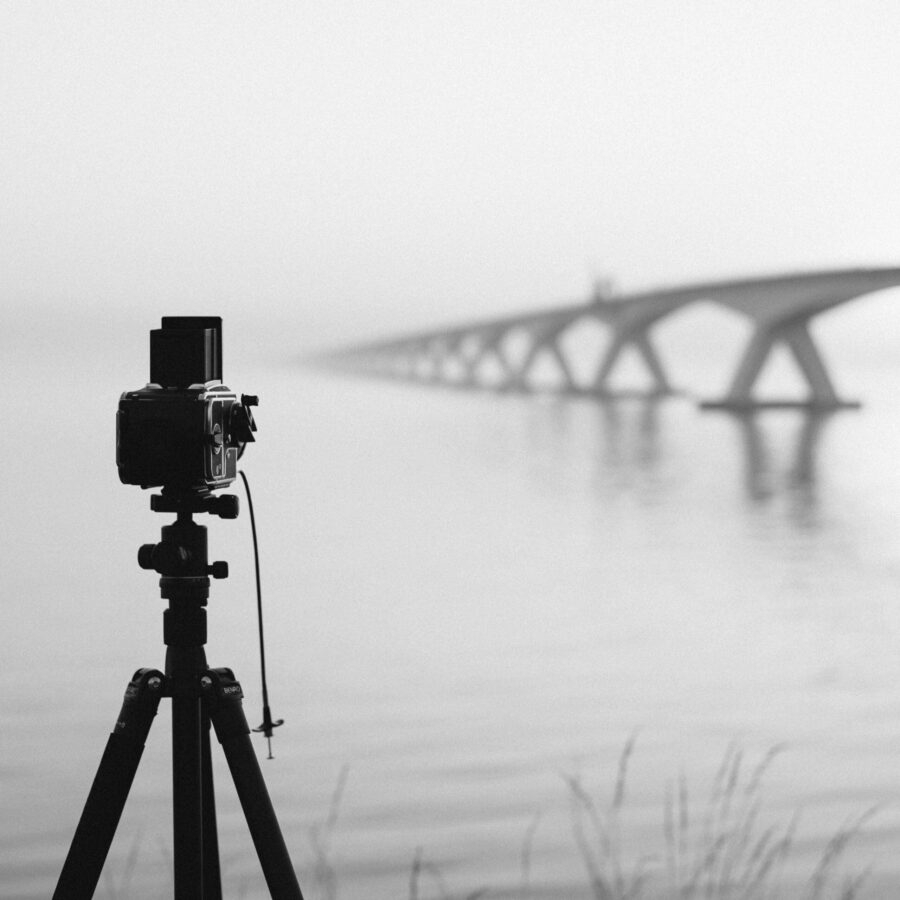 Guide for Buying a Tripod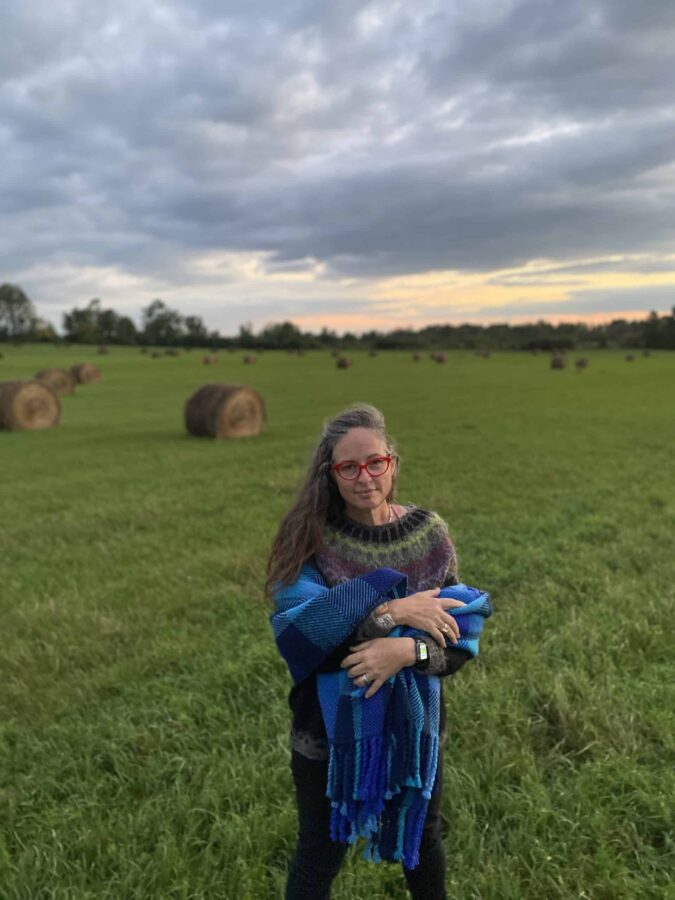 Master Weaver Liz Pead On Sustainability and Growing Her Business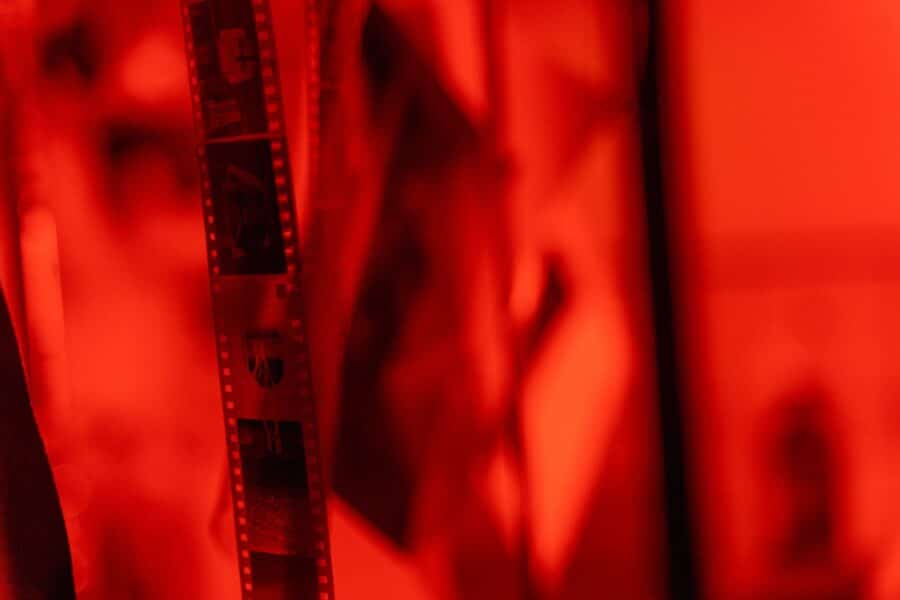 How to Develop Film at Home in 9 Simple Steps (With Pictures)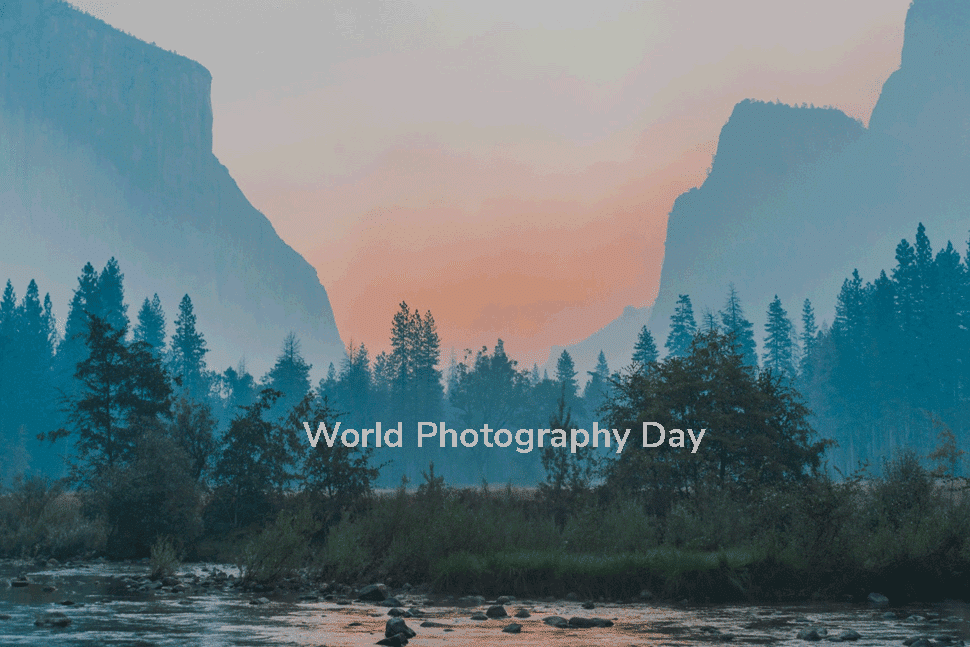 Format Helps Photographers Build Their Business on World Photography Day
Totally Easy Networking Tips For Artists And Creators
Promotion valid until September 30th, 2023 at 11:59 p.m. PST. Promotional discount off the subscription price of a new Basic, Pro, Pro Plus or Bundle annual plan can be applied at checkout with code 50FORMAT. Discount applies to the first year only. Cannot be combined with any other promotion.
How to create a photo essay
By Marissa Sapega
According to LDV Capital, there will be 45 billion cameras in the world by 2022 . The proliferation of smartphones with hi-res cameras — coupled with our obsession with documenting the mundane on social media — has led to a glut of images shared on the web .
We're talking 3.2 billion images shared online every single day.
A decade ago, observers were predicting that this would spell the end of professional photography. But as we all know from our Instagram feeds, the need for professional photography — properly produced, contextualised, and published — has never been greater.
With the emergence of next generation digital publishing platforms, we're seeing a new era for photographic essays. Many of the most powerful examples are from journalism, where immersive photos are transforming long-form journalism into a more dynamic and interactive experience.
But powerful photos — coupled with immersive, interactive digital storytelling techniques — are being increasingly incorporated in marketing and communications across multiple industries, from brands to nonprofits.
In this guide, we'll cover:
The main types of photo essays
The new era of photo essays
Tips for making thoughtful and powerful photo essays
How to make a compelling photo essay
We'll also provide a range of photo essay examples as we go
If you're looking for more examples, check out our roundup of photo essay examples .
Let's dive in!
What do the BBC, Salesforce Ventures, and Penguin have in common? They publish stunning, interactive web content with Shorthand. And so can you, for free. No code, no credit card, and no commitment required. Start publishing.
Types of photo essays
There are two primary types of photo essays: thematic and narrative.
Thematic photo essays
Thematic essays focus on a topical story (like a natural disaster). One example of a great thematic essay comes from NBC News Olympics photos: Emotion runs high .
This piece encapsulates the overall gloom of the 2021 Tokyo Olympics — through a series of powerful behind-the-scenes photographs of athletes in varying levels of distress — but does not focus on a particular subject.
Another example of a great photo story comes from the BBC. In " From Trayvon Martin to Colin Kaepernick , they tell the story of how Black Lives Matter became entwined with sports.
Narrative photo essays
Narrative photo essays take the story a step further and tell a specific story through images.
One striking example is SBS's 28 Days in Afghanistan . This narrative essay documents photojournalist Andrew Quilty's time in the war-ravaged nation through stark photographs and supplementary text.
What is a photo essay in 2023?
A traditional photo essay aims to replace the written word with photographs. Done poorly, it is nothing more than series of images lumped together. Done well, though, the photojournalist or artist takes the reader on an engaging journey.
The main difference between photo essays of yore and photo essays in 2023 is the sophistication of digital publishing. With the rise of digital storytelling platforms, we're seeing a rise in truly interactive and immersive digital photo essays.
Today, many digital photo essays include quotes and text to supplement the visuals and are formatted using interactive scrollytelling techniques. Scrollytelling is a form of visual storytelling that leverages user engagement (scrolling) to reveal images and text in an interesting and dynamic way. The interactivity compels the viewer to continue consuming the content, and creators have a wide latitude when designing the overall effect.
Given the benefits of a more dynamic and interactive form of photo essays, it's easy to see why they have become so popular in recent years. But as with any photo essay, creating an exceptional digital photo essays requires planning, structure, and know-how.
Let's take a closer look with ten tips for great photo essays.
Looking to learn more about interactive visual storytelling? Check out our guide, 8 tips for powerful visual storytelling .
10 tips for great photo essays
1. Create visual structure
An authentic photo essay requires visual markers to help transform a collection of images into a narrative. For example, photo chapter headings in Growing up young introduce each new girl in the story.
Similarly, in SBS's photojournalism story — 28 days in Afghanistan , mentioned above — each dated header delineates a part of the story, providing an easy-to-follow chronological structure and pace.
Daniel Boud intersperses his own thoughts in between a haunting series of photographs of the iconic Sydney Opera House as it underwent a restoration during the early days of the Covid-19 pandemic in The Sydney Opera House at Rest .
Text can add depth to the photo essay—but take care where you add it. It should support and enhance the final product, not overshadow it.
2. Make it interactive
In 2023, the best photo essays are interactive.
One great example of an interactive photo essay is WaterAid's essay, Water and Climate . This photo essay highlights the people climate change has impacted most brutally, including a video, stark close-up photography, and graphics to get its point across.
The photo essay uses minimal text, preferring to allow the images to speak for themselves. As a user scrolls, it exposes them to more content. Each visual and supplemental text further immerses the viewer into the story until the end, where they encounter a call to action to join WaterAid in helping those in need.
Nonprofits like WaterAid often use interactive photo essays to compel people to act , because they work. Half the battle of convincing someone to part with their money is creating an emotional connection with them—something a photo essay does particularly well.
3. Produce more content than you need
Have you ever seen how much film footage ends up on the cutting room floor for the average movie (known as the shooting ratio)? It's a lot.
Why is this? First, filmmakers know that many of the shots they take will be either poor-quality or simply not up to their exacting standards. Second, if a director included all the footage they took throughout the entire production in the final product, her movie would be a bloated mess.
The editor's job is to strip away the dead weight to reveal a clean, refined, final product that keeps viewers raptly engaged. However, an editor may struggle to do his job if the director has not provided enough usable footage.
The same principles apply to creating an exceptional photo essay. Always assemble more visuals and content than you think you'll need so you can use the cream of the crop for the final product. Shedding content may be difficult, but it's necessary, so be prepared to edit your piece without mercy.
Publishing photos on the web, but confused about the range of file formats? Check out our guide to file formats .
4. Use only the best photos
A photo essay is not an excuse to throw together all the imagery you have. Just like any good story, it needs a focused and compelling narrative that keeps things connected. Each image needs to bring something to the table.
Remember that photo quality plays a significant role in the overall caliber of a photo essay. If your iPhone isn't doing your subject justice, don't be afraid to pull in a professional to make your work come alive.
A great example of this comes from Sky Sports. In their photo essay, Pictured: Diego Maradona , they had to be ruthless when deciding upon the imagery to include.
They no doubt had hundreds — perhaps thousands — of photos to choose from from the many photo shoots in Maradona's life. Yet they knew that each one had to be poignant and compelling in its own way.
5. Don't be afraid to edit your photos
Not everyone can be Ansel Adams or Annie Leibovitz. Happily, with the readily available photo-editing software like Photoshop and high-quality cameras on every smartphone, you don't need to be. Do your best to acquire top-quality photos, but don't be timid about improving them!
Thanks to heavy exposure to advertising, viewers today now expect doctored images. Whether you're refining a photo for a flawless finish or adding a touch of grittiness, use this expectation to your advantage. Dial up the contrast, crop out unnecessary elements, and use filters if they suit your needs.
6. Visit the archives
With so many gleaming, airbrushed-to-perfection photographs online today, exposure to imagery that's not polished within an inch of its life can be a refreshing change.
For example, take a look at Mancity's My Debut Trevor Francis (v Stoke 1981) , which exclusively uses archival images. Not only was this a necessity (the focus was on a decades-old football match), but it lent the entire piece a tattered legitimacy. You wouldn't expect "Insta-worthy" images because that's not the experience the author is trying to convey.
7. Storyboard before building
You wouldn't build a house without drafting a blueprint, would you? (Well, not unless you weren't too invested in the end-product.) Much like a blueprint, a storyboard helps you convert the vision inside your head into a concrete plan for construction. It can also contribute to your shot list for your photography project.
Storyboarding forces you to take a step back and evaluate how each element fits into the larger narrative. You may find that half your content is no longer necessary, and that's okay. It may seem like a barrier to "getting to the fun part" of adding fancy flourishes and creative details, but it's a critical step for building a good photo essay that genuinely influences viewers.
8. Experiment!
While there are certainly best practices to follow when creating a photo essay, no "one true path" will culminate in perfection every time. Photo essays are a way to express a story; such art is not limited to a template or cookie-cutter outputs.
So, mix it up! Test out different photos, filter effects, text, quotes, and visuals. Pretend you're playing with a Rubik's cube when you're storyboarding and shuffle the content around with abandon. There is no right way to draft a photo essay, and you'll never settle on one that you believe best conveys your story without a bit of experimentation. (Of course, your first iteration may end up being your best, but at least this way you won't have any doubts.)
9. Combine data and maps
Adding hard metrics and maps to a photo essay can help support a narrative in ways that photographs can't. In this essay on segregation in Detroit , NBC included interactive maps of the city that underscored the severity of Detroit's redlining policy.
These maps drive home this multimedia photo essay's primary takeaway: Detroit's enforced segregation has resulted in almost a century of lower quality of life for its black residents.
10. Get inspired
No matter how compelling the vision in your head is, you can still benefit from a little inspiration. If you're looking for photo essay ideas, consider:
Focusing on a single subject for a day (known as a day in the life photo essay).
Document local events, such as art shows, protests, or community gatherings — this is an endless source of photo essay topics.
Capture social issues from your local area.
Start a photo series, in which you document the same specific subject over a period of time.
Research the great photo essayists from history, such as W. Eugene Smith, and James Nachtwey.
Dive into the archives of the great photo essay magazines, such as National Geographic and Life Magazine.
Do some research on your potential subject. This will help you formulate different angles from which to approach your photo essay.
Sign up to Shorthand's newsletter , which rounds up the best visual stories on the web every other week.
Now, let's dive into how to make a stunning photo essay using Shorthand.
How to make a stunning digital photo essay
Traditionally, photo essays on the web were little more than a series of images pasted into a blog post. Because most blogs are structured primarily for words, these photos essays didn't do justice to their source media.
However, as web browsers became more powerful and bandwidth increased, a range of content platforms — including no-code digital storytelling platforms like Shorthand — have evolved to make it easier to create stunning visual stories. We've linked to many of these in this guide.
In this section, we're going to run through how to make a photo essay using Shorthand. If you're not a Shorthand customer, you can sign up for a free trial here and follow along.
1. Create a new story
In your Shorthand dashboard, click 'New Story.' If you'd like, you can choose from any of our templates to help you get started. For now, though, we're going to start with a blank canvas.
The template chooser
2. Add your title image
Every photo essay needs a stunning title image to hook the reader. Depending on what kind of photo essay you're creating, this could be a photo of the subject or theme of the piece. You can also choose to add a title, subtitle, and author.
3. Add a text section
Every photo essay needs a written introduction, to help contextualise the images that follow. Simply click 'New Section' and 'Text', before pasting in your introductory copy.
Adding a Text section.
4. Add your first photo
Now it's time to add the first photo in your essay. Simply click 'New Section' and 'Media.' In photo essays, hierarchy is critical, so make sure you've thought about which photo is most appropriate at the top of your essay. In Shorthand, your photo will appear in all its full-screen glory.
Image in a 'Media' section.
5. Add a Reveal section
You also have the option of adding a 'Reveal' section, which allows you to add text that floats over your images. This text can act as a commentary or de facto caption for each photo in your essay.
Simply click 'New Section' and 'Reveal.' You'll be able to also upload a version of the image for mobile, and set focus areas to make sure the most important parts of your image are shown.
A 'Reveal' section with accompanying text box.
6. Add transition effects
Depending on the nature of your photo essay, you may wish to add transition effects between some images. A 'Reveal' section is the best way to achieve this. You'll have the option of choosing from several types of transitions that occur as your reader scrolls from one full-screen image to the next, and each image can have its own text box, too.
Testing a Reveal section in the Shorthand editor
7. Add Scrollmation effects
If you want to use images in concert with large amounts of text, then consider using Shorthand's Scrollmation feature. This allows you to transition through a range of images as the reader scrolls down a column of text.
To do this — you guessed it — simply click 'New Section' and 'Scrollmation' or 'Background Scrollmation.'
The difference between the two is simple: In a Scrollmation section, the text appears in a column beside your images, while in a Background Scrollmation section, images fill the screen and the text column appears over the images. A sequence of related images can give the effect of animation triggered by the reader's scrolling.
A Scrollmation section within the editor
Background Scrollmation in the editor
8. Add a Media Gallery
If you have many different images, and want to create a mosaic effect in your essay, then you can use a media gallery. To do this, simply click 'New Section' and 'Media Gallery.'
You can then upload your images, and experiment with their size and arrangement to achieve your intended effect.
Creating a Media Gallery section in the editor
9. Preview your story
Photo essays — more than many other genres of content on the web — can run into problems with different screen sizes. Before you publish, make sure you test your story using Shorthand's preview option.
You'll be able to see what your story looks like on desktop, mobile, and tablet viewports, and make adjustments as needed. You can also share your preview link with collaborators, and get pre-publication feedback and quality-assurance.
Story previews in the editor, simulating a phone and iPad.
10. Publish 🚀
The final step is to publish your essay to the world! You now have an immersive, potentially interactive photo essay — without writing a line of code.
Contemporary photo essays are creative endeavours rife with opportunities for interactivity. Organisations and artists alike use them as modern, impactful vehicles to convey powerful stories. Try creating one for yourself using Shorthand for free today!
Publish three free stories with Shorthand
Create and share beautiful web content for free. No code, no credit card, and no commitment required.
Advancing Your Photography With Photographic Essays
We usually see a photograph as a solitary work, a passing moment in time captured to be examined on its own. However, creating a coherent story through a body of work can lift your photography up to a new level.
There's much more to creating a photographic essay than grouping together your photos. An essay is the deliberate telling of a narrative through a series of photos that work together, putting across your point of view. Typically, it is something powerful, evoking both potent thoughts and strong emotions.
However, there is so much more to it than a collection of images on a single theme.
An image from an essay I am starting documenting the local fishing fleet, it examines the clash between tourism, the fishing industry, and wildlife in a small coastal town.
Fantastic Essays and Where to Find Them
Photographic essays aren't necessarily photojournalism. Nevertheless, it was newspapers were places where they first appeared, replacing pages of solid text that was rarely interrupted by the occasional woodblock engraving print. Possibly the original example was the Daily Mirror's coverage of the siege of Sidney Street, London in January 1911 . You can view more of those images here . Together, that collection of photographs told a narrative that shook the country. Almost every significant event since has been recorded in collections of photographs that tell their stories.
Whatever the genre, photos comprising an essay should make sense when viewed together. Furthermore, the entire collection will be more than just the sum of its parts. Take, for example, the Omaha Beach D-Day photos of Robert Capa , or Dorothea Lange's Great Depression essay, those coherent collections have more meaning than any single one of their images, great though each individual photograph is.
Of course, there have been hundreds of thousands of tremendous collections of photographic stories over the years, and not all of them are by well-known photographers. For example, here in the UK, the Royal Photographic Society's qualifications rely on the photographers creating displays of their work set out in a way that shows images in a rational order, and other organizations around the world have similar requirements for their awards. Studying them is a great way to discover and learn from other lesser-known but, nonetheless, excellent photographers.
Another good contemporary source of essays is the glossy magazine. Most of those feature series of single-themed photos within each article. Although they are not as abundant as they were twenty years ago, there are still publications that concentrate on specialist subjects, and it's worth browsing those that interest you.
Wedding Albums are Photographic Essays
The simplest and most common example of an essay is a well-constructed wedding album. Documenting a wedding, contemporary albums often start from the preparation and finish with the bride and groom departing for their honeymoon. Wedding albums, of course, mostly have the same plotline as every other, with just the characters changing with each one, and it would be disappointing if that didn't happen. But, they are an essay that gives the point of view of the photographer, a point of view that is a happy one.
A wedding album usually shows the complete story of the magic day.
How to Display Your Essay
Although there is an expectation that wedding albums display images in chronological order, that doesn't necessarily have to be the case for other collections. Having images that cohere with one another, and progress visually, is more important than the time when they were taken.
Most image hosting websites only allow for the telling of photographic essays by grouping images together in folders or galleries. However, this method has limitations as the display is linear; one image follows another in a strict order. This may work in many circumstances, but there are other options.
In contrast to viewing images online, physical galleries, and, to some extent, photo-books, allow for a non-linear display of your work. Photographs can be exhibited horizontally and vertically, as well as diagonally. One can even display three-dimensionally, with linked photographs sitting opposite or perpendicular to each other. They can even overlap. Furthermore, some photographs can be printed at different sizes, emphasizing relative importance, or showing smaller images as the children of larger ones.
For me, photographs cry out to be seen in print, set free from the constraints of the 2-D screen. Slowly viewing photographs in a gallery and leafing through the pages of a well-made book adds something to the photographs that isn't there when viewed on a VDU. In print, there's a feeling of quality, value, and permanence.  
With the boom of print-on-demand publishing, it has become easier for photographers to turn their essays into books. The best if these have continuity, and overall narrative, that is not just a collection of photos on a similar theme.
It might not get as many views, but there is something special about having images displayed in an album or photo book that sets them above displaying them online.
Adding Context With Words
A good essay expresses your opinion. Nevertheless, photographs are open to interpretation. The message you try to put across when you publish them might not be the same as the meaning your viewer reads. That ambiguity is something you want to either embrace or avoid. However, if you want your story to be explicitly clear, then there is nothing wrong with accompanying your photographs with the written word. 
Although those words might only be a title, they can go further. You could include a short explanation of what the viewer is seeing, or several hundred words of prose. Alternatively, poems are often illustrated with images, so there is no reason why your photographs cannot be illustrated with your poems. On the other hand, you could use quotes, and even have your images accompanied by songs or music that help add an extra dimension to your photography. (If you are not using your own words or music, please do be aware of copyright restrictions.)
Not every photo will carry the same meaning for the photographer as the viewer. Furthermore, for a photo essay, the images should fit with the story. As part of a study on urban decay, this photo would work, but it might not fit in an essay about respecting the casualties of war.
How Many Images Should I include in My Essay?
This is a how long is a piece of string question. You could call a triptych a photographic essay, or, you could publish a book that is 200 or more pages. Answer that question with another: how many photographs will it take to put my story across?
How to Plan Your Essay
Years ago, I used to instruct on leadership courses. We had a mnemonic for methodically planning: NAOMIE. That stood for Needs, Aims, Objectives, Method, Implementation, and Evaluation. Here's a very simple example showing how it works.
This is why the project should happen e.g. The Mayor has asked you for a series of photos to highlight the historical importance of your town that he wants to display in the town hall.
  This is a general description of how you will meet those needs e.g. Your aim is to take a series of photographs telling the story of the historical aspects of our town's architecture.
  These are the more precise details of what is required to fulfill the aims. e.g. You are going to photograph the town hall, the church, the fountain, the war memorial, the old school, the park etc.
 This is the precise plan of how you are going to do it. e.g. Apply for funding from sources X, Y and Z, Aim for three months to complete the project. All photographs are going to be shot in black and white in a 1 x 1 format to give a timeless feel. The photos will be all shot at f/4 and 25mm to give a consistent look to them. All will be taken within the hour of sunrise. If the light direction is not good at that time, then an hour before sunset will be used instead. Collaborate with Freda, the local poet, and with Ibrahim, the still life photographer. Engage with the town's historical re-enactment society to provide models for the shots. Besides the main photos, five smaller images highlighting features of each edifice. Create prints for the wall of the town hall. Publish the photographs, in a book.
Implementation
 Go out and do it.
 Ask yourself what went well, what could be improved, were there any new needs for projects that arose from shooting this one.
There are plenty of other planning structures you can follow.
Ideas for Photographic Essays
The most important thing is to create an essay that enthralls you. Do you think there is something worth telling the world about? For example, while moving into landscape photography, the now late Fay Godwin discovered how much of the British countryside was closed off and inaccessible to the public. As a result, she created an outstanding collection of photos entitled Our Forbidden Land . It was a story that she had a passion for telling.
There would be little point in setting out to photograph soccer matches if they bore you silly. However, there is an argument for creating images that challenge your own beliefs: if you are a vegetarian, photograph a beef farm; if you are a Christian, photograph a synagogue; if you are a coal miner, photograph the effects of climate change.
You probably have a good idea of the topic you want to cover, something you have a passion for. If not, starting with a title is a good way to focus your project. Here are some ideas for Photographic Essays which you can adapt to fit your personal circumstances.
My Growing Child
The Same Tree on the Same Day Every Week
Morning Light on the Mountains
Independent Shopkeepers at Closing Time
A Day in a Life
The Fishing Fleet
People on the High Street
Aiming to be Champions
The Destruction of the Forest
What I See at Dawn  
Photographic Essays to Explore
Here are a few photographic essays available in different formats, from which you might find inspiration.
Ireland's Wildlife: A Photographic Essay  by Mike Brown, Dick Warner
Photo essay: Exposing the Underground Animal Trade by Patrick Brown.
The Badger Diaries by Tesni Ward
Street Photography
Humans of New York
Landscape Photography Architectural Photography
Annie Barahona Cultural Landscape Photo Essay
I hope you found that useful. Have you ever created a photographic essay or seen any that you would recommend to me? Is it something you would consider doing yourself, or have done in the past?  Please let me know in the comments, it would be great to hear about your work too.
Earning a living as a photographer, website developer, and writer and Based in the North East of England, much of Ivor's work is training others; helping people become better photographers. He has a special interest in supporting people with their mental well-being through photography. In 2023 he became a brand ambassador for the OM System
I absolutely love photo graphic essays, with a collection of images on the same subject matter or theme.
However, as much as I love grouping images in this way, in the 13 years that I have been licensing my wildlife photos, I have only had a few times when a publisher was interested in licensing a collection of similar images from me, for the purpose of presenting them together as an essay. In fact, I can only recall two such instances at the moment. One was a photo essay on Elk for an Elk hunting magazine, and the other was a collection of duck photos, for a feature article showcasing the various wild duck species native to inland New England.
Conversely, there have been thousands upon thousands of times when a publisher wanted to license a single image, to be used alone, or with images from other contributing photographers.
So I guess my point is that as much as I love this form of image presentation, there is very little commercial demand for images to be grouped and licensed this way. Which is a darn shame.
Thanks for the useful comment, Tom, and for supporting the idea of photographic essays. I love them too.
I get what you are saying about having a series of photos accepted by publishers. Fortunately, for all creators and artists, it is now much easier to self-publish with small print runs and, especially, print on demand. Also, community-based galleries are becoming more common.
It's not just photographers turning to self-publication. I recently photographed a client's art for their book about meditation. They have already sold 250 copies with relatively little promotion, and they have more than covered their costs - they haven't even put it on Amazon yet. I suspect that is the way to go if publishers are not interested and photographers are keen to get their work seen in print.
When I was 10, I wanted to be a writer like Mary Shelley, Bram Stoker, or Edgar Allen Poe. When I married at age 21, I was giving up playing rock and roll, and knew I needed some kind of hobby. So I took up photography with the idea that I could use the camera to record places, or people, and be inspired to write about them. But I learned that the photographic image can tell its own story.
Now, decades later, the journey has come full circle; and I use many of my images as inspiration for a story. And am working on publishing a book of that work.
I'm not sure if this allowed - if it isn't I'm sure I'll be censored - but I'll share a link to that work: https://www.thereareplacesphotography.com/blog
Thanks for sharing that, BubbA. Super image too. I'll enjoy browsing through your site. (I don't know if links are allowed or not, but I won't tell anyone if you don't! :D )
Student Successes
My Learning
17 Awesome Photo Essay Examples You Should Try Yourself
You can also select your interests for free access to our premium training:
If you're looking for a photo essay example (or 17!), you've come to the right place. But what is the purpose of a photo essay? A photo essay is intended to tell a story or evoke emotion from the viewers through a series of photographs. They allow you to be creative and fully explore an idea.
But how do you make one yourself? Here's a list of photo essay examples. Choose one that you can easily do based on your photographic level and equipment.
Top 17 Photo Essay Examples
Here are some fantastic ideas to get you inspired to create your own photo essays!
17. Photograph a Protest
Protests tend to be lively events. You will find people standing, moving, and holding banners and signs. This is a great way to practice on a moving crowd.
Try to capture the essence and atmosphere of the protest itself. There are many ways to do so and you will need to utilise all your skills.
Think about framing , composition , and perspective . Run to the front and capture the head of the group moving forward. Then run towards the back to capture the families walking along.
16. Transformation Photo Essays
Transformation is one of the most used photo essay topics. It is a great way to show change. The change can be slow, such as a woman going through pregnancy , or watching a baby turn into a toddler and beyond.
As a photo essay project, this doesn't even need to be about people. A building being torn down and rebuilt can make for a great time-lapse or photo series .
This is a great way to practice how to show change through images. You will need to be creative and meticulous in your approach. You will need to take the same image over and over again, but changing them enough to be interesting.
15. Photograph the Same Place
Have you seen the movie Smoke  with Harvey Keitel? His character goes out every morning at the same time and takes a photograph. The photo is from the front of his shop. He then prints the image and stores them in huge photo albums. Another character flips through these images to see all the different scenarios.
These are easy photo essays to do as you use a simple set up. It might be a challenge to find somewhere accessible to you at the same time every day. The great thing about this photo essay project is that you can create it about anything.
14. Create a Photowalk
As a photographer based in Budapest, I give guided photography tours. The idea is that you join me for three hours, and in that time I show you the streets and how to photograph them.
You will learn about your camera, composition, and what to look for. There is nothing stopping you from doing the same in your hometown. This can make for really interesting photo essays.
Have a clear idea of what you want to achieve and create it as if you were teaching someone else. Look at reflections  in buildings. Or change your perspective to photograph people in different settings.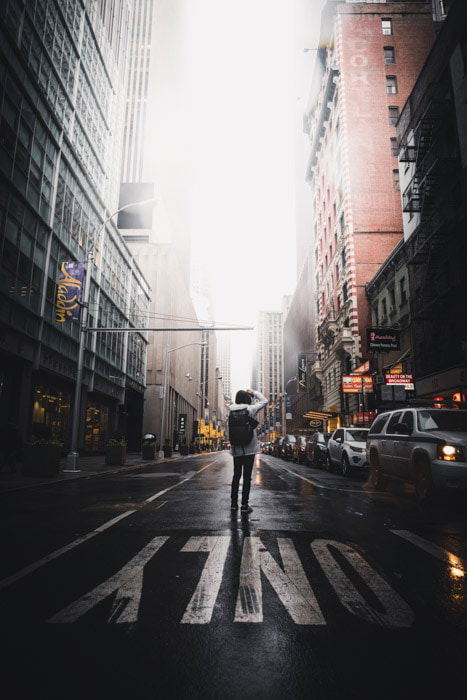 13. Follow the Change
This photo essay is like the transformation essay but on a short-term basis. Think about men growing their mustaches for Movember. Or someone who wants to shave their head for charity.
You start by taking a before image, and the end result of an after image, with many photographs in between.
12. Photograph a Local Event
No matter where you live, there will be countless local events throughout the year. They might be fundraisers, farmers' markets, dances and festivals, or food and music. Their organizers will need a photographer. Even if it's just for social media images .
They may even offer you money, and if not, they will share the images for you with your name attached. Here, you will capture candid images of people going about their day.
11. Photograph an Abandoned Building
Urban exploration or Urbex is a thing. It is where you enter an abandoned building for the sake of (interest and) photography. It is a great social commentary on the state of our world.
Abandoned buildings also show us how life used to be. It's time-travel without a time machine. They make for great photo essays because there are so many details.
Get permission before entering. And be careful as these buildings can be dangerous. Photograph the rooms and the details. This means you'll have to work with different lenses .
10. Behind the Scenes of a Photo Shoot
I used to assist  fashion photography studio shoots. This means I had the great opportunity to see what happens behind the scenes.
For me, behind the camera is way more interesting than what is happening in front of it. The models pose, and hundreds of images are taken, so it can be slow and drab.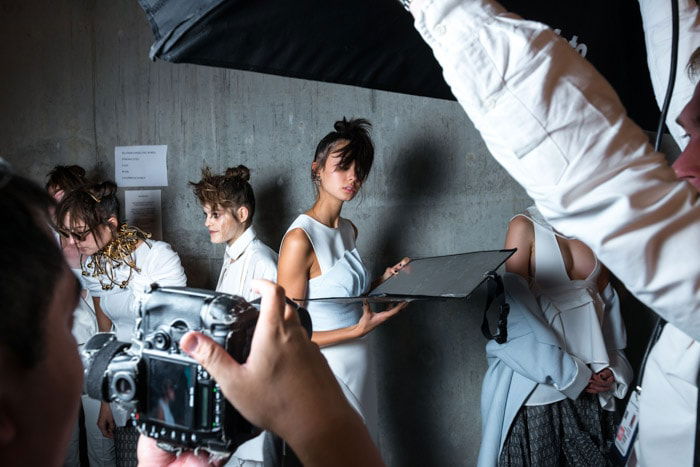 9. Capture Street Fashion
If you have ever read FRUiTS magazine, you will know what street fashion can be like. I have even heard of a street in Milan where people walk up and down, showing off their best styles.
You can easily photograph these styles in a sort of street photography way. You will also capture portraits while having to be mindful of your environment and surroundings.
And you can even stop people in the street for a quick pose . Photographers have stopped in one location while photographing those who walk past. Here, the background stays the same, and only the people change.
8. Landmark Photo Essay
One photo essay idea that I have always wanted to try is to photograph one landmark from many different vantage points. Think about it. Look at the Eiffel Tower and how many collections of images have been taken of it.
All are from many different angles ranging from many different distances away. This is a great way to practice your positioning and composition through different perspectives .
You can incorporate details and a down-up viewpoint. Or you can photograph it from above with a drone. And there are thousands of ways to capture it through streets and using reflections .
The landmark is your study and it will help you look at the light during different times of the day.
7. Fathers & Children
We live in a very different time than we did 50 years ago. Or even 20 years ago, as more and more fathers stay at home and look after the kids. A great photo essay example would be to capture these small families to show this as social commentary for the times we live in.
These portraits and group photographs are a great way to practice and start building up a network of people. The first images are always going to be the most difficult to take. But once you pick up speed, you will have images to show and persuade the next group.
6. A Day In the Life
There are going to be many jobs and careers that people do that you have no idea about. A great way to understand what people get up to in their day-to-day is to follow them and photograph as you go.
For example, a photo essay entitled A Day In the Life of a Fireman will get you access to inside the station, documenting what they get up to on their downtime. You may not be able to go put out a fire with them, but you never know.
This is great practice for documentary images , capturing portraits and still life of all the equipment they use. Again, let them use the images for social media.
5. Education Photo Essay
One great way to support your community, and possibly even get some of your photographs published is to photograph inside a school. You may find it difficult at first, but lay down your intentions to those in charge.
Offer to let them use and share the image as they see fit. You now have a team of people sharing and liking your images. They are giving you promotion all over Facebook and other social media channels .
Get into the classrooms, photograph the students and the teachers during their daily grind. Be as invisible as you can, but involve and integrate those interested when and where you can.
4. Fictitious Meals
One great photo essay example is putting all those great works of literature to good use. Think about all of the meals that characters in books have eaten.
Some will be as fictitious as the names of the characters eating them. Think of the gruel in Oliver Twist. Make the meals as realistic as possible, with table settings and appropriate mise en scène .
3. Photograph Coffee Shops Using Cafenol
Cafenol is a film photography chemical that sits in place of the developer. The developer is what strips the film down to a negative after it has been exposed. The cafenol is made partly from instant coffee granules, hence the name.
A great photo essay idea would be to photograph a coffee shop, the staff, the patrons, and the equipment. Then use the coffee that they serve as a film developer.
2. Photograph the Photographers
How many times have you seen tourists photograph the same landmark ? These landmarks or points of interest are magnets for foreigners, all hosting cameras and taking the same shot. Sometimes, even pretending to hold up or grab the landmark themselves.
As the area in question has already been captured, why not go 180 degrees in the opposite direction for your photo essay. You will be photographing the photographers, who are the rarely seen artists.
1. Capture the Neighbors
One great photo essay would be to localize your efforts. No matter where you live, you will have neighbors. Unless you live out in the sticks, then you will have to find someone else's neighbors. This would be a great way to get into portrait photography .
What a perfect scenario would look like is capturing the people in their own space. And everyone's space is completely different.
You will come across stay-at-home fathers, night-shift workers, grandmas with heirlooms, musicians, and families. There is no telling what is behind these doors. It is a great way to work on your feet, and also meet those who make up your community.
Photo essays tell stories. And there are plenty of amazingly interesting stories to tell! Photographing photo essays is a great way to practice your photography skills while having fun. You might even learn something!
Popular Content
Getting Started in Photography
General Photography
Photography Business
Experimenting
Selling Your Photography
Gear Guides
Gear Reviews
Portfolio Reviews
Tips, Tricks, and DIY
Tips & Ideas
Photo Licensing Tips

How to create a photo essay: Step-by-step guide with examples
Published by Feature Shoot • 2 years ago
In the 1930s, Life magazine did something radical; while most magazines of the time prioritized words, its editors published pages and pages of photographs, sometimes accompanied only by brief captions.
Over the next few decades, Life 's photographers—Gordon Parks, Margaret Bourke-White, and W. Eugene Smith among them—would help pioneer a new genre known as the "photo essay." They often photographed ordinary people—families, midwives, laborers, and more—and shared their stories with an audience of millions.
By 1945, Life was the most popular magazine in America, read by an estimated 13.5 million people. Throughout its run, the magazine published 200,000 pages of photo essays, proving that often, images could tell stories, promote understanding, and inspire action at least as well as the written word.
75 years later, the photo essay remains a gold standard for photographers of all genres. While it's a medium most commonly associated with photojournalism and documentary photography, modern photo essays can take many forms, from newspaper spreads to wedding albums. A photo essay is a collection of images that work together to tell a story.
Photo essays come in all forms, from day-in-the-life series to long-term documentaries; they can feature people, animals, events, or landmarks. They might capture international news and politics or uncover the lives of regular citizens overlooked by mainstream media. They can convey a narrative with a beginning, middle, and end, or they can be thematic, built around a common subject.
Below, we share our tips for how to make a photo essay, separated into eight steps, with inspiring examples from photo history as well as the 500px community.
Do your research
When finding a subject for your essay, it's often a good idea to start close to home. Look for topics that are both original and accessible. Follow the local news, talk to members of your community, and keep an eye out for those untold, hidden stories. In 2018, for example, Skanda Gautam , a photojournalist with The Himalayan Times daily newspaper in Nepal, created a remarkable essay on air pollution in Kathmandu.
By then, the air quality was so poor that it posed serious threats to the public, and Skanda, who calls the city home, set out to document everyday life for its citizens. He photographed the polluted streets and activists crying out for change; the images were shared around the world, bringing much-needed attention to this pressing issue.
Stories like this one exist everywhere, if you're willing to look for them. Find subjects that affect you personally or that resonate with you. Maybe it's a protest taking place in your hometown or a community group making waves in your neighborhood. Once you find a subject that interests you, dig deeper and do some research. Check to see if any other photographers have already covered it, and if not, reach out to the people involved to see if you can learn more.
This news-gathering and research phase might take a while, but it's the first step toward creating a meaningful photo essay.
Build trust
When we hear the term "photo essay," one of the first works that comes to mind is Country Doctor , shot by W. Eugene Smith for Life magazine in 1948. The essay told the story of Dr. Ernest Ceriani, a general practitioner in Kremmling, Colorado, who served as the only physician across a 400-square-mile area.
Smith spent 23 days in the Rocky Mountains documenting Dr. Ceriani and his life's work. In the beginning, he famously shot without film in his camera; the idea was to get Dr. Ceriani to feel comfortable with him before actually taking any pictures. Eventually, it was like Smith wasn't even there; he faded into the background.
Trust forms the foundation of every great photo essay, so spend some time getting to know your subjects—without the camera. Take as much time as you need to do this, even if it's weeks, months, or years. Tell your subject right off the bat what your intentions are, and keep the lines of communication open.
Keep an open mind
Sometimes, you'll go into a project with an idea of what you want only to find another story lingering beneath the surface. In 2009, for instance, when the award-winning photojournalist Moe Zoyari was on assignment for United Press International (UPI) to cover the presidential election in Afghanistan, he also took the time to document daily life in its cities.
Over 44 days, he discovered a new project, ultimately titled Life After War , about the vibrancy of civilian life and the resilience of the people. He saw the scars of war, but he also found children playing and local businesses thrumming with life. Moe's series is a testament to the importance of an open mind; allow your instincts to guide you, and take as many photos as possible, even if they aren't what you originally planned.
The final story might reveal itself later, when you're back home at the computer, but while you're out there in the field, take advantage of every opportunity that presents itself. Look for overlooked details, interesting moments, and unexpected happenings.
Aim for variety
We've already mentioned the importance of taking as many photos as you can, but you also want to look for ways to make them all different. As the legendary photo editor Howard Chapnick once put it, great photo essays avoid redundancy, and every image captures a different perspective.
For some, that might mean using different lenses or angles, getting details as well as wide shots, and for others, it might mean capturing one subject in many different settings and scenarios. You can combine portraits and landscapes. In short, it's not just about quantity; it's also about diversity.
When the Australian photographer Drew Hopper documented life on the River Ganges, for example, he woke up early and stayed out late; he saw a man performing his morning prayers, women doing laundry, and boats heading out at dusk. In capturing all these moments, he painted a dynamic and nuanced portrait of a single place, rich with meaning and layers of understanding.
Limit yourself
In the heyday of Life magazine, photographers were at least somewhat beholden to editors in terms of image selection and layout. There was only room for a fixed number of images, and because they captured hundreds if not thousands of frames, many had to be cut.
Today's photographers aren't limited by the cost of film or limited space; using social media, they can publish as many images as they wish. But at the same time, editing remains at the heart of the photo essay, so be objective and ruthless. Sometimes, the most powerful stories are told with a select few images. Give yourself a number—say, ten to fifteen images—and then try to hold yourself to it.
Cut any images that don't serve the larger story—or any that feel redundant—and then ask friends and colleagues for their opinions. Sometimes, seeking an outside perspective can be invaluable; you might be attached to an image emotionally, but that doesn't necessarily mean it's the strongest of the bunch. Don't rush the process; take several passes over several days or weeks, gradually narrowing down your images.
Also, keep in mind that even if you cut an image from your essay, that doesn't mean you have to discard it completely. Parks, Smith, and Bourke-White had countless photos cut from publication; many have been published and exhibited throughout the decades.
Trust your gut
Photo essays require an investment of your time, energy, and empathy, so even if a friend suggests you cut this photo and keep that one, the final choice is yours. If you feel strongly about an element of your story, trust that instinct.
In 1961, Gordon Parks did just that. He'd spent weeks documenting the life of a boy named Flavio da Silva and his family, who lived in the favelas of Rio de Janeiro, but when his editors saw the images, they initially wanted to include only one photo of Flavio. Still, Parks insisted, and in the end, he convinced them to publish a full ten-page spread focusing on Flavio and his family. They remained in touch for years afterward.
Trusting your gut can be especially important when it comes to the first and last image in your essay. These are your bookends; one introduces your audience to the subject, and the other leaves a final impression. Make sure to select images that pack an emotional punch and make a strong statement.
Incorporate text and captions
From 2014-2017, the architecture photographer Chris Forsyth created a captivating photo essay about the metro stations of Berlin, Montreal, Munich, and Stockholm. Part of the joy of discovery came in researching their history, designs, and nuances, and his captions always provide insight into the meaning and significance of each space.
There's no rule that says you have to include text in your photo essay, but often, captions can go a long way. When documenting your story, keep a journal of some kind where you can jot down locations, dates, and descriptions. If you interview someone, take notes. You don't have to publish these notes, but they'll help you keep track of information as it comes.
Publish your images
In 1951, three years after C ountry Doctor , W. Eugene Smith photographed Maude Callen, a midwife and nurse in South Carolina, for Life . The piece inspired readers to make donations and send food; in the end, $20,000 was raised and used to open the Maude Callen clinic and support her work. One subscriber put it this way : "In all the years I have been reading Life , I have never been so moved or affected by anything as by your article on Maude Callen."
Photo essays still have the power to transform lives, except these days, you don't need to be published in Life to reach millions of people. Whether you're publishing with a magazine or sharing your work online, your images have the potential to create change and make a difference, so when you're ready, don't be afraid to share them with the world.
Not on 500px yet? Sign up here to explore more impactful photography.
Visualizing digital privacy and cybersecurity in commercial photography
10 tips for better wedding photography (and happier clients), leave a reply, previous post.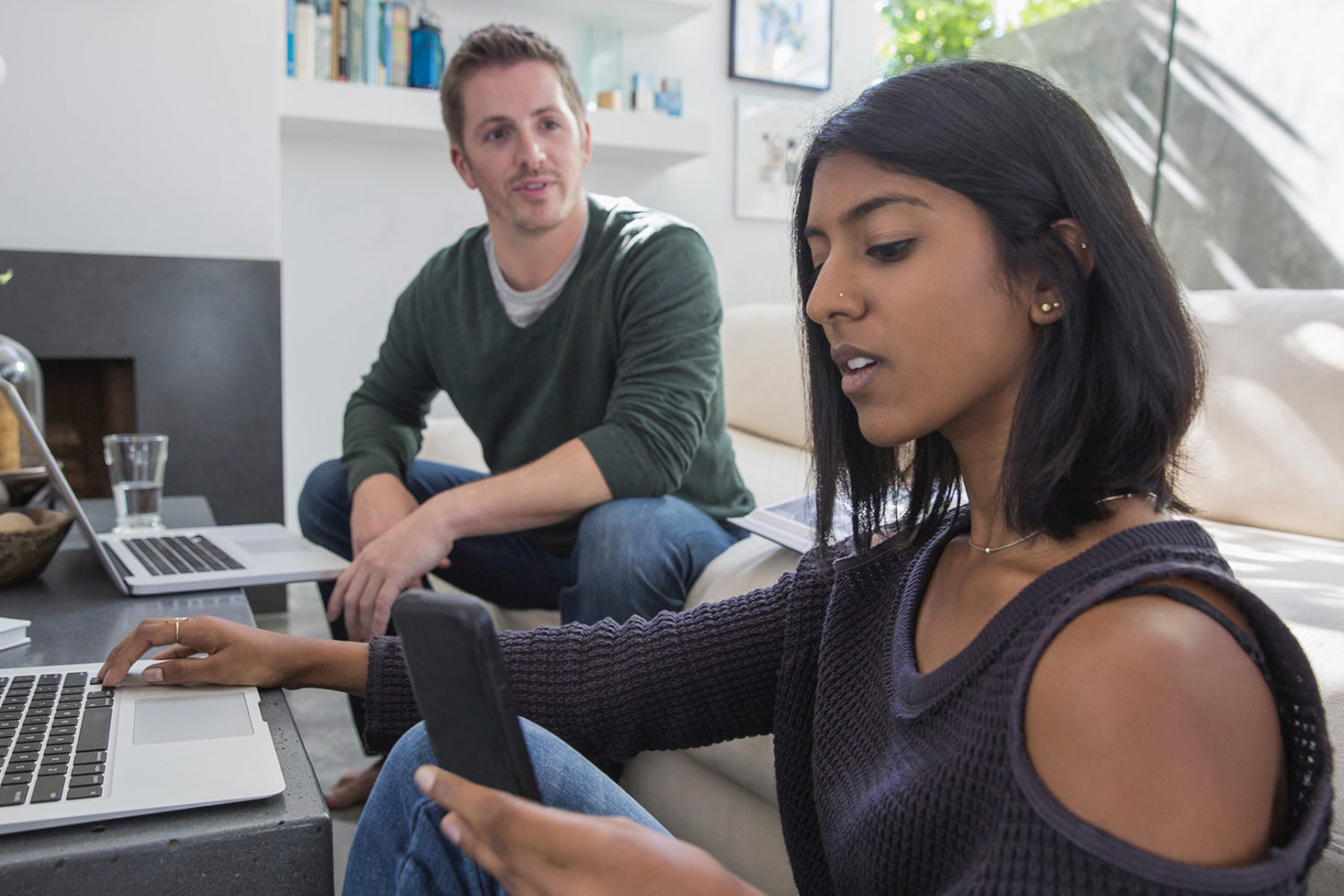 Related Posts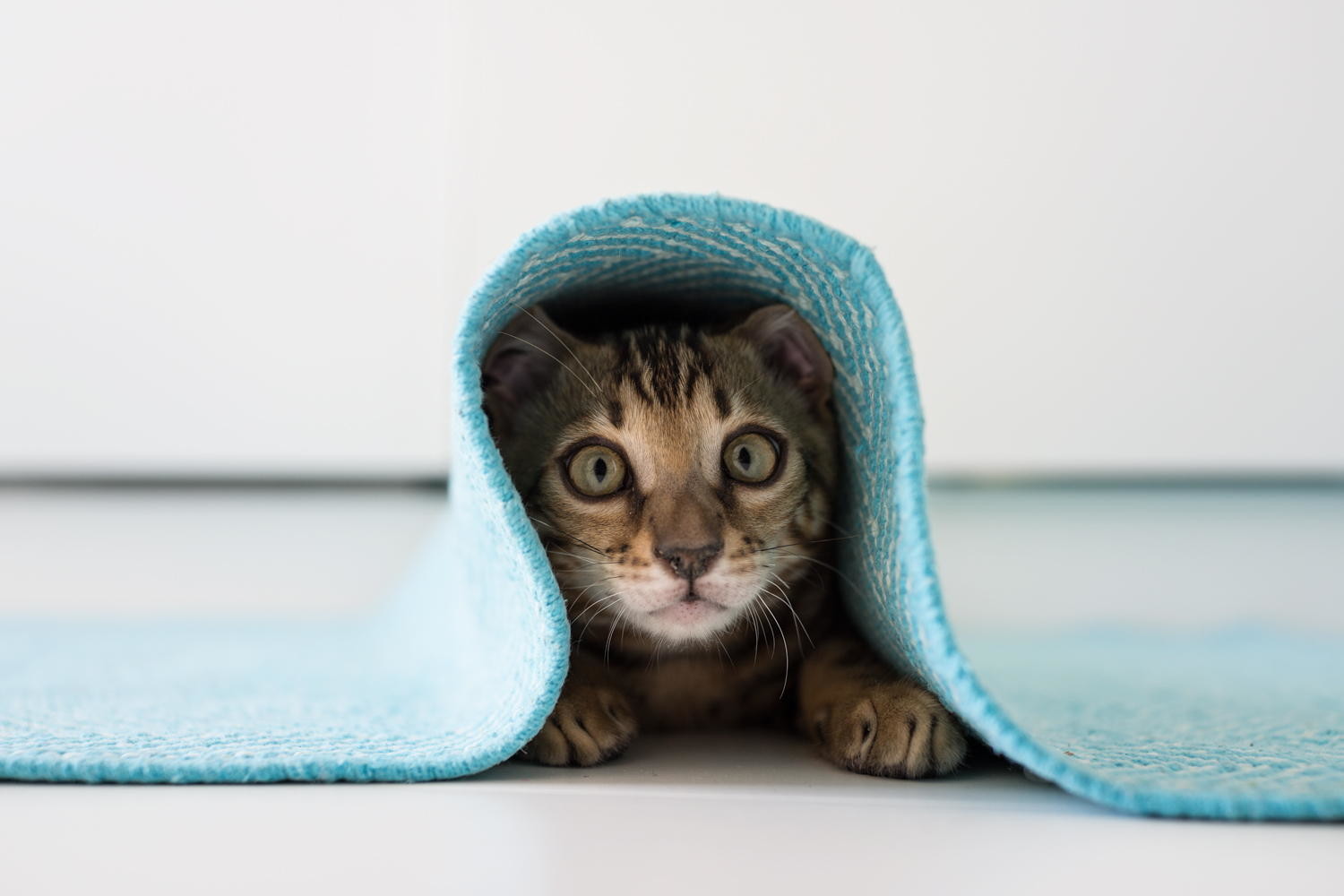 19 curious creatures that'll win your heart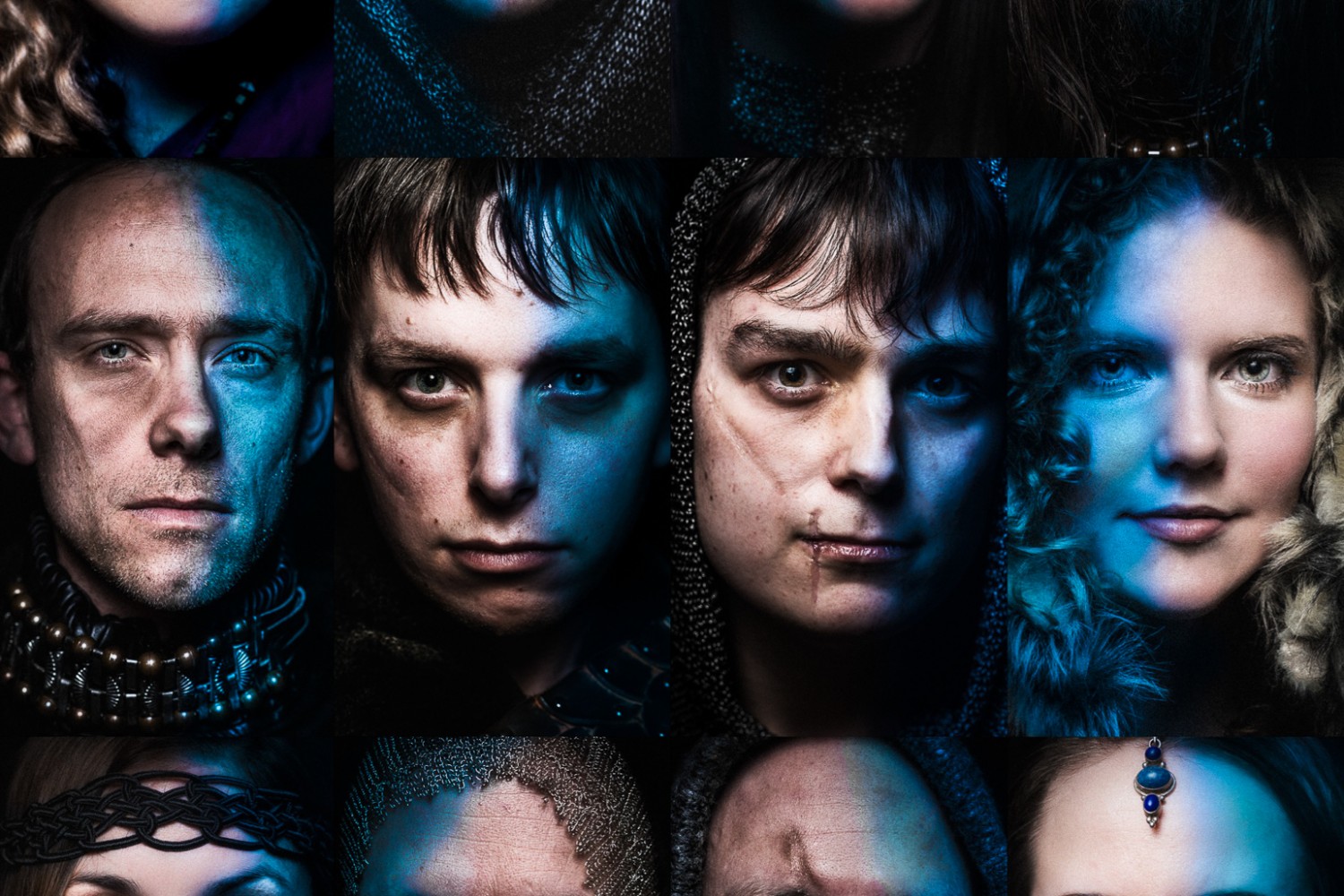 How To Take Game Of Thrones-Inspired Portraits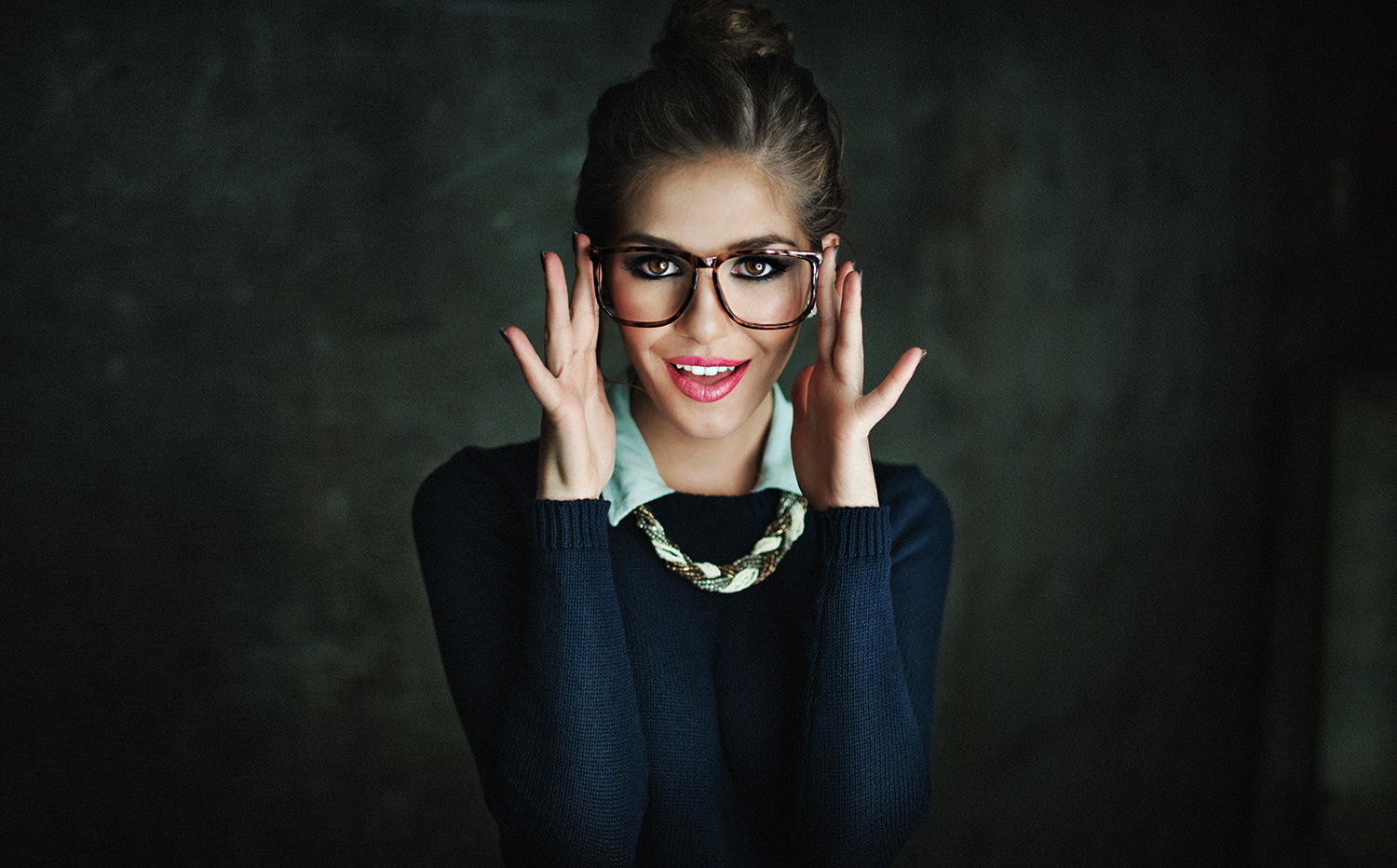 DIY: How To Build Your Own Ring Light
23 Photo Essay Ideas and Examples (to Get Your Creative Juices Flowing!)
A Post By: Kevin Landwer-Johan
Looking for inspiration? Our 23 photo essay ideas will take your photography skills to new heights!
A single, strong photograph can convey a lot of information about its subject – but sometimes we have topics that require more than one image to do the job. That's when it's time to make a photo essay: a collection of pictures that together tell the bigger story around a chosen theme.
In the following sections, we'll explore various photo essay ideas and examples that cover a wide range of subjects and purposes. From capturing the growth of your children to documenting local festivals, each idea offers an exciting opportunity to tell a story through your lens, whether you're a hobbyist or a veteran professional.
So grab your camera, unleash your creativity, and let's delve into the wonderful world of photo essay examples!
What is a photo essay?
Simply put, a photo essay is a series of carefully selected images woven together to tell a story or convey a message. Think of it as a visual narrative that designed to capture attention and spark emotions.
Now, these images can revolve around a broad theme or focus on a specific storyline. For instance, you might create a photo essay celebrating the joy of companionship by capturing 10 heartwarming pictures of people sharing genuine laughter. On the other hand, you could have a photo essay delving into the everyday lives of fishermen in Wales by following a single fisherman's journey for a day or even a week.
It's important to note that photo essays don't necessarily have to stick to absolute truth. While some documentary photographers prefer to keep it authentic, others may employ techniques like manipulation or staging to create a more artistic impact. So there is room for creativity and interpretation.
Why you should create a photo essay
Photo essays have a way of expressing ideas and stories that words sometimes struggle to capture. They offer a visual narrative that can be incredibly powerful and impactful.
Firstly, photo essays are perfect when you have an idea or a point you want to convey, but you find yourself at a loss for words. Sometimes, emotions and concepts are better conveyed through images rather than paragraphs. So if you're struggling to articulate a message, you can let your photos do the talking for you.
Second, if you're interested in subjects that are highly visual, like the mesmerizing forms of architecture within a single city, photo essays are the way to go. Trying to describe the intricate details of a building or the play of light and shadows with words alone can be challenging. But through a series of captivating images, you can immerse your audience in the architecture.
And finally, if you're aiming to evoke emotions or make a powerful statement, photo essays are outstanding. Images have an incredible ability to shock, inspire, and move people in ways that words often struggle to achieve. So if you want to raise awareness about an environmental issue or ignite a sense of empathy, a compelling series of photographs can have a profound impact.
Photo essay examples and ideas
Looking to create a photo essay but don't know where to start? Here are some handy essay ideas and examples for inspiration!
1. A day in the life
Your first photo essay idea is simple: Track a life over the course of one day. You might make an essay about someone else's life. Or the life of a location, such as the sidewalk outside your house.
The subject matter you choose is up to you. But start in the morning and create a series of images showing your subject over the course of a typical day.
(Alternatively, you can document your subject on a special day, like a birthday, a wedding, or some other celebration.)
2. Capture hands
Portraits focus on a subject's face – but why not mix it up and make a photo essay that focuses on your subject's hands?
(You can also focus on a collection of different people's hands.)
Hands can tell you a lot about a person. And showing them in context is a great way to narrate a story.
3. Follow a sports team for a full season
Sports are all about emotions – both from the passionate players and the dedicated fans. While capturing the intensity of a single game can be exhilarating, imagine the power of telling the complete story of a team throughout an entire season.
For the best results, you'll need to invest substantial time in sports photography. Choose a team that resonates with you and ensure their games are within a drivable distance. By photographing their highs and lows, celebrations and challenges, you'll create a compelling photo essay that traces their journey from the first game to the last.
4. A child and their parent
Photographs that catch the interaction between parents and children are special. A parent-child connection is strong and unique, so making powerful images isn't challenging. You just need to be ready to capture the special moments as they happen.
You might concentrate on a parent teaching their child. Or the pair playing sports. Or working on a special project.
Use your imagination, and you'll have a great time with this theme.
5. Tell a local artist's story
I've always enjoyed photographing artists as they work; studios have a creative vibe, so the energy is already there. Bring your camera into this environment and try to tell the artist's story!
An artist's studio offers plenty of opportunities for wonderful photo essays. Think about the most fascinating aspects of the artist's process. What do they do that makes their art special? Aim to show this in your photos.
Many people appreciate fine art, but they're often not aware of what happens behind the scenes. So documenting an artist can produce fascinating visual stories.
6. Show a tradesperson's process
Do you have a plumber coming over to fix your kitchen sink? Is a builder making you a new deck?
Take photos while they work! Tell them what you want to do before you start, and don't forget to share your photos with them.
They'll probably appreciate seeing what they do from another perspective. They may even want to use your photos on their company website.
7. Photograph your kids as they grow
There's something incredibly special about documenting the growth of our little ones. Kids grow up so quickly – before you know it, they're moving out. Why not capture the beautiful moments along the way by creating a heartwarming photo essay that showcases their growth?
There are various approaches you can take, but one idea is to capture regular photos of your kids standing in front of a distinct point of reference, such as the refrigerator. Over a year or several years, you can gather these images and place them side by side to witness your childrens' incredible transformations.
8. Cover a local community event
A school fundraiser, a tree-planting day at a park, or a parade; these are are all community events that make for good photo essay ideas.
Think like a photojournalist . What type of images would your editor want? Make sure to capture some wide-angle compositions , some medium shots, and some close-ups.
(Getting in close to show the details can often tell as much of a story as the wider pictures.)
9. Show fresh market life
Markets are great for photography because there's always plenty of activity and lots of characters. Think of how you can best illustrate the flow of life at the market. What are the vendors doing that's most interesting? What are the habits of the shoppers?
Look to capture the essence of the place. Try to portray the people who work and shop there.
10. Shoot the same location over time
What location do you visit regularly? Is there a way you can make an interesting photo essay about it?
Consider what you find most attractive and ugly about the place. Look for aspects that change over time.
Any outdoor location will look different throughout the day. Also think about the changes that occur from season to season. Create an essay that tells the story of the place.
11. Document a local festival
Festivals infuse cities and towns with vibrant energy and unique cultural experiences. Even if your own town doesn't have notable festivals, chances are a neighboring town does. Explore the magic of these celebrations by documenting a local festival through your lens.
Immerse yourself in the festivities, arriving early and staying late. Capture the colorful displays and the people who make the festival come alive. If the festival spans multiple days, consider focusing on different areas each time you visit to create a diverse and comprehensive photo essay that truly reflects the essence of the event.
12. Photograph a garden through the seasons
It might be your own garden . It could be the neighbor's. It could even be the garden at your local park.
Think about how the plants change during the course of a year. Capture photos of the most significant visual differences, then present them as a photo essay.
13. Show your local town or city
After spending several years in a particular area, you likely possess an intimate knowledge of your local town or city. Why not utilize that familiarity to create a captivating photo essay that showcases the essence of your community?
Delve into what makes your town special, whether it's the charming streets, unique landmarks, or the people who shape its character. Dedicate time to capturing the diverse aspects that define your locale. If you're up for a more extensive project, consider photographing the town over the course of an entire year, capturing the changing seasons and the dynamic spirit of your community.
14. Pick a local cause to highlight
Photo essays can go beyond passive documentation; they can become a part of your activism, too!
So find a cause that matters to you. Tell the story of some aspect of community life that needs improvement. Is there an ongoing issue with litter in your area? How about traffic; is there a problematic intersection?
Document these issues, then make sure to show the photos to people responsible for taking action.
15. Making a meal
Photo essay ideas can be about simple, everyday things – like making a meal or a coffee.
How can you creatively illustrate something that seems so mundane? My guess is that, when you put your mind to it, you can come up with many unique perspectives, all of which will make great stories.
16. Capture the life of a flower
In our fast-paced lives, it's easy to overlook the beauty that surrounds us. Flowers, with their mesmerizing colors and rapid life cycles, offer a captivating subject for a photo essay. Try to slow down and appreciate the intricate details of a flower's existence.
With a macro lens in hand, document a single flower or a patch of flowers from their initial shoots to their inevitable wilting and decomposition. Experiment with different angles and perspectives to bring viewers into the enchanting world of the flower. By freezing these fleeting moments, you'll create a visual narrative that celebrates the cycle of life and the exquisite beauty found in nature's delicate creations.
17. Religious traditions
Religion is often rich with visual expression in one form or another. So capture it!
Of course, you may need to narrow down your ideas and choose a specific aspect of worship to photograph. Aim to show what people do when they visit a holy place, or how they pray on their own. Illustrate what makes their faith real and what's special about it.
18. Historic sites
Historic sites are often iconic, and plenty of photographers take a snapshot or two.
But with a photo essay, you can illustrate the site's history in greater depth.
Look for details of the location that many visitors miss. And use these to build an interesting story.
19. Show the construction of a building
Ever been away from a familiar place for a while only to return and find that things have changed? It happens all the time, especially in areas undergoing constant development. So why not grab your camera and document this transformation?
Here's the idea: Find a building that's currently under construction in your area. It could be a towering skyscraper, a modern office complex, or even a small-scale residential project. Whatever catches your eye! Then let the magic of photography unfold.
Make it a habit to take a photo every day or two. Watch as the building gradually takes shape and evolves. Capture the construction workers in action, the cranes reaching for the sky, and the scaffolding supporting the structure.
Once the building is complete, you'll have a treasure trove of images that chronicle its construction from start to finish!
20. Document the changing skyline of the city
This photo essay example is like the previous one, except it works on a much larger scale. Instead of photographing a single building as it's built, find a nice vantage point outside your nearest city, then photograph the changing skyline.
To create a remarkable photo essay showcasing the changing skyline, you'll need to scout out the perfect vantage point. Seek high ground that offers a commanding view of the city, allowing you to frame the skyline against the horizon. Look for spots that give you an unobstructed perspective, whether a rooftop terrace, a hillside park, or even a nearby bridge.
As you set out on your photography expedition, be patient and observant. Cities don't transform overnight; they change gradually over time. Embrace the passage of days, weeks, and months as you witness the slow evolution unfold.
Pro tip: To capture the essence of this transformation, experiment with various photographic techniques. Play with different angles, framing, and compositions to convey the grandeur and dynamism of the changing skyline. Plus, try shooting during the golden hours of sunrise and sunset , when the soft light bathes the city in a warm glow and accentuates the architectural details.
21. Photograph your pet
If you're a pet owner, you already have the perfect subject for a photo essay!
All pets , with the possible exception of pet rocks, will provide you with a collection of interesting moments to photograph.
So collect these moments with your camera – then display them as a photo essay showing the nature and character of your pet.
22. Tell the story of a local nature preserve
Ah, the wonders of a local nature preserve! While it may not boast the grandeur of Yosemite National Park, these hidden gems hold their own beauty, just waiting to be discovered and captured through the lens of your camera.
To embark on this type of photo essay adventure, start by exploring all the nooks and crannies of your chosen nature preserve. Wander along its winding trails, keeping an eye out for unique and captivating subjects that convey the essence of the preserve.
As you go along, try to photograph the intricate details of delicate wildflowers, the interplay of light filtering through a dense forest canopy, and the lively activities of birds and other wildlife.
23. Show the same subject from multiple perspectives
It's possible to create an entire photo essay in a single afternoon – or even in a handful of minutes. If you don't love the idea of dedicating yourself to days of photographing for a single essay, this is a great option.
Simply find a subject you like, then endeavor to capture 10 unique images that include it. I'd recommend photographing from different angles: up above, down low, from the right and left. You can also try getting experimental with creative techniques, such as intentional camera movement and freelensing. If all goes well, you'll have a very cool set of images featuring one of your favorite subjects!
By showcasing the same subject from multiple perspectives, you invite viewers on a visual journey. They get to see different facets, textures, and details that they might have overlooked in a single photograph. It adds depth and richness to your photo essay, making it both immersive and dynamic.
Photo essay ideas: final words
Remember: Photo essays are all about communicating a concept or a story through images rather than words. So embrace the process and use images to express yourself!
Whether you choose to follow a sports team through a thrilling season, document the growth of your little ones, or explore the hidden treasures of your local town, each photo essay has its own magic waiting to be unlocked. It's a chance to explore your creativity and create images in your own style.
So look at the world around you. Grab your gear and venture out into the wild. Embrace the beauty of nature, the energy of a bustling city, or the quiet moments that make life special. Consider what you see every day. What aspects interest you the most? Photograph those things.
You're bound to end up with some amazing photo essays!
Now over to you:
Do you have any photo essay examples you're proud of? Do you have any more photo essay ideas? Share your thoughts and images in the comments below!
Read more from our Tips & Tutorials category
Kevin Landwer-Johan is a photographer, photography teacher, and author with over 30 years of experience that he loves to share with others.
Check out his website and his Buy Me a Coffee page .
Guaranteed for 2 full months
Pay by PayPal or Credit Card
Instant Digital Download
All our best articles for the week
Fun photographic challenges
Special offers and discounts
The leading authority in photography and camera gear.
Become a better photographer.
10.9 Million
Annual Readers
Newsletter Subscribers
Featured Photographers
Photography Guides & Gear Reviews
How to Create an Engaging Photo Essay (with Examples)
Photo essays tell a story in pictures. They're a great way to improve at photography and story-telling skills at once. Learn how to do create a great one.
Learn | Photography Guides | By Ana Mireles
Photography is a medium used to tell stories – sometimes they are told in one picture, sometimes you need a whole series. Those series can be photo essays.
If you've never done a photo essay before, or you're simply struggling to find your next project, this article will be of help. I'll be showing you what a photo essay is and how to go about doing one.
You'll also find plenty of photo essay ideas and some famous photo essay examples from recent times that will serve you as inspiration.
If you're ready to get started, let's jump right in!
Table of Contents
What is a Photo Essay?
A photo essay is a series of images that share an overarching theme as well as a visual and technical coherence to tell a story. Some people refer to a photo essay as a photo series or a photo story – this often happens in photography competitions.
Photographic history is full of famous photo essays. Think about The Great Depression by Dorothea Lange, Like Brother Like Sister by Wolfgang Tillmans, Gandhi's funeral by Henri Cartier Bresson, amongst others.
What are the types of photo essay?
Despite popular belief, the type of photo essay doesn't depend on the type of photography that you do – in other words, journalism, documentary, fine art, or any other photographic genre is not a type of photo essay.
Instead, there are two main types of photo essays: narrative and thematic .
As you have probably already guessed, the thematic one presents images pulled together by a topic – for example, global warming. The images can be about animals and nature as well as natural disasters devastating cities. They can happen all over the world or in the same location, and they can be captured in different moments in time – there's a lot of flexibility.
A narrative photo essa y, on the other hand, tells the story of a character (human or not), portraying a place or an event. For example, a narrative photo essay on coffee would document the process from the planting and harvesting – to the roasting and grinding until it reaches your morning cup.
What are some of the key elements of a photo essay?
Tell a unique story – A unique story doesn't mean that you have to photograph something that nobody has done before – that would be almost impossible! It means that you should consider what you're bringing to the table on a particular topic.
Put yourself into the work – One of the best ways to make a compelling photo essay is by adding your point of view, which can only be done with your life experiences and the way you see the world.
Add depth to the concept – The best photo essays are the ones that go past the obvious and dig deeper in the story, going behind the scenes, or examining a day in the life of the subject matter – that's what pulls in the spectator.
Nail the technique – Even if the concept and the story are the most important part of a photo essay, it won't have the same success if it's poorly executed.
Build a structure – A photo essay is about telling a thought-provoking story – so, think about it in a narrative way. Which images are going to introduce the topic? Which ones represent a climax? How is it going to end – how do you want the viewer to feel after seeing your photo series?
Make strong choices – If you really want to convey an emotion and a unique point of view, you're going to need to make some hard decisions. Which light are you using? Which lens? How many images will there be in the series? etc., and most importantly for a great photo essay is the why behind those choices.
9 Tips for Creating a Photo Essay
Credit: Laura James
1. Choose something you know
To make a good photo essay, you don't need to travel to an exotic location or document a civil war – I mean, it's great if you can, but you can start close to home.
Depending on the type of photography you do and the topic you're looking for in your photographic essay, you can photograph a local event or visit an abandoned building outside your town.
It will be much easier for you to find a unique perspective and tell a better story if you're already familiar with the subject. Also, consider that you might have to return a few times to the same location to get all the photos you need.
2. Follow your passion
Most photo essays take dedication and passion. If you choose a subject that might be easy, but you're not really into it – the results won't be as exciting. Taking photos will always be easier and more fun if you're covering something you're passionate about.
3. Take your time
A great photo essay is not done in a few hours. You need to put in the time to research it, conceptualizing it, editing, etc. That's why I previously recommended following your passion because it takes a lot of dedication, and if you're not passionate about it – it's difficult to push through.
4. Write a summary or statement
Photo essays are always accompanied by some text. You can do this in the form of an introduction, write captions for each photo or write it as a conclusion. That's up to you and how you want to present the work.
5. Learn from the masters
Making a photographic essay takes a lot of practice and knowledge. A great way to become a better photographer and improve your storytelling skills is by studying the work of others. You can go to art shows, review books and magazines and look at the winners in photo contests – most of the time, there's a category for photo series.
6. Get a wide variety of photos
Think about a story – a literary one. It usually tells you where the story is happening, who is the main character, and it gives you a few details to make you engage with it, right?
The same thing happens with a visual story in a photo essay – you can do some wide-angle shots to establish the scenes and some close-ups to show the details. Make a shot list to ensure you cover all the different angles.
Some of your pictures should guide the viewer in, while others are more climatic and regard the experience they are taking out of your photos.
7. Follow a consistent look
Both in style and aesthetics, all the images in your series need to be coherent. You can achieve this in different ways, from the choice of lighting, the mood, the post-processing, etc.
8. Be self-critical
Once you have all the photos, make sure you edit them with a good dose of self-criticism. Not all the pictures that you took belong in the photo essay. Choose only the best ones and make sure they tell the full story.
9. Ask for constructive feedback
Often, when we're working on a photo essay project for a long time, everything makes perfect sense in our heads. However, someone outside the project might not be getting the idea. It's important that you get honest and constructive criticism to improve your photography.
How to Create a Photo Essay in 5 Steps
Credit: Quang Nguyen Vinh
1. Choose your topic
This is the first step that you need to take to decide if your photo essay is going to be narrative or thematic. Then, choose what is it going to be about?
Ideally, it should be something that you're interested in, that you have something to say about it, and it can connect with other people.
2. Research your topic
To tell a good story about something, you need to be familiar with that something. This is especially true when you want to go deeper and make a compelling photo essay. Day in the life photo essays are a popular choice, since often, these can be performed with friends and family, whom you already should know well.
3. Plan your photoshoot
Depending on what you're photographing, this step can be very different from one project to the next. For a fine art project, you might need to find a location, props, models, a shot list, etc., while a documentary photo essay is about planning the best time to do the photos, what gear to bring with you, finding a local guide, etc.
Every photo essay will need different planning, so before taking pictures, put in the required time to get things right.
4. Experiment
It's one thing to plan your photo shoot and having a shot list that you have to get, or else the photo essay won't be complete. It's another thing to miss out on some amazing photo opportunities that you couldn't foresee.
So, be prepared but also stay open-minded and experiment with different settings, different perspectives, etc.
5. Make a final selection
Editing your work can be one of the hardest parts of doing a photo essay. Sometimes we can be overly critical, and others, we get attached to bad photos because we put a lot of effort into them or we had a great time doing them.
Try to be as objective as possible, don't be afraid to ask for opinions and make various revisions before settling down on a final cut.
7 Photo Essay Topics, Ideas & Examples
Credit: Michelle Leman
Architectural photo essay
Using architecture as your main subject, there are tons of photo essay ideas that you can do. For some inspiration, you can check out the work of Francisco Marin – who was trained as an architect and then turned to photography to "explore a different way to perceive things".
You can also lookup Luisa Lambri. Amongst her series, you'll find many photo essay examples in which architecture is the subject she uses to explore the relationship between photography and space.
Process and transformation photo essay
This is one of the best photo essay topics for beginners because the story tells itself. Pick something that has a beginning and an end, for example, pregnancy, the metamorphosis of a butterfly, the life-cycle of a plant, etc.
Keep in mind that these topics are linear and give you an easy way into the narrative flow – however, it might be difficult to find an interesting perspective and a unique point of view.
A day in the life of 'X' photo essay
There are tons of interesting photo essay ideas in this category – you can follow around a celebrity, a worker, your child, etc. You don't even have to do it about a human subject – think about doing a photo essay about a day in the life of a racing horse, for example – find something that's interesting for you.
Time passing by photo essay
It can be a natural site or a landmark photo essay – whatever is close to you will work best as you'll need to come back multiple times to capture time passing by. For example, how this place changes throughout the seasons or maybe even over the years.
A fun option if you live with family is to document a birthday party each year, seeing how the subject changes over time. This can be combined with a transformation essay or sorts, documenting the changes in interpersonal relationships over time.
Do you want to make the jump from tourist snapshots into a travel photo essay? Research the place you're going to be travelling to. Then, choose a topic.
If you're having trouble with how to do this, check out any travel magazine – National Geographic, for example. They won't do a generic article about Texas – they do an article about the beach life on the Texas Gulf Coast and another one about the diverse flavors of Texas.
The more specific you get, the deeper you can go with the story.
Socio-political issues photo essay
This is one of the most popular photo essay examples – it falls under the category of photojournalism or documental photography. They are usually thematic, although it's also possible to do a narrative one.
Depending on your topic of interest, you can choose topics that involve nature – for example, document the effects of global warming. Another idea is to photograph protests or make an education photo essay.
It doesn't have to be a big global issue; you can choose something specific to your community – are there too many stray dogs? Make a photo essay about a local animal shelter. The topics are endless.
Behind the scenes photo essay
A behind-the-scenes always make for a good photo story – people are curious to know what happens and how everything comes together before a show.
Depending on your own interests, this can be a photo essay about a fashion show, a theatre play, a concert, and so on. You'll probably need to get some permissions, though, not only to shoot but also to showcase or publish those images.
4 Best Photo Essays in Recent times
Now that you know all the techniques about it, it might be helpful to look at some photo essay examples to see how you can put the concept into practice. Here are some famous photo essays from recent times to give you some inspiration.
Habibi by Antonio Faccilongo
This photo essay wan the World Press Photo Story of the Year in 2021. Faccilongo explores a very big conflict from a very specific and intimate point of view – how the Israeli-Palestinian war affects the families.
He chose to use a square format because it allows him to give order to things and eliminate unnecessary elements in his pictures.
With this long-term photo essay, he wanted to highlight the sense of absence and melancholy women and families feel towards their husbands away at war.
The project then became a book edited by Sarah Leen and the graphics of Ramon Pez.
Picture This: New Orleans by Mary Ellen Mark
The last assignment before her passing, Mary Ellen Mark travelled to New Orleans to register the city after a decade after Hurricane Katrina.
The images of the project "bring to life the rebirth and resilience of the people at the heart of this tale", – says CNNMoney, commissioner of the work.
Each survivor of the hurricane has a story, and Mary Ellen Mark was there to record it. Some of them have heartbreaking stories about everything they had to leave behind.
Others have a story of hope – like Sam and Ben, two eight-year-olds born from frozen embryos kept in a hospital that lost power supply during the hurricane, yet they managed to survive.
Selfie by Cindy Sherman
Cindy Sherman is an American photographer whose work is mainly done through self-portraits. With them, she explores the concept of identity, gender stereotypes, as well as visual and cultural codes.
One of her latest photo essays was a collaboration with W Magazine entitled Selfie. In it, the author explores the concept of planned candid photos ('plandid').
The work was made for Instagram, as the platform is well known for the conflict between the 'real self' and the one people present online. Sherman started using Facetune, Perfect365 and YouCam to alter her appearance on selfies – in Photoshop, you can modify everything, but these apps were designed specifically to "make things prettier"- she says, and that's what she wants to explore in this photo essay.
Tokyo Compression by Michael Wolf
Michael Wolf has an interest in the broad-gauge topic Life in Cities. From there, many photo essays have been derived – amongst them – Tokyo Compression .
He was horrified by the way people in Tokyo are forced to move to the suburbs because of the high prices of the city. Therefore, they are required to make long commutes facing 1,5 hours of train to start their 8+ hour workday followed by another 1,5 hours to get back home.
To portray this way of life, he photographed the people inside the train pressed against the windows looking exhausted, angry or simply absent due to this way of life.
You can visit his website to see other photo essays that revolve around the topic of life in megacities.
Final Words
It's not easy to make photo essays, so don't expect to be great at it right from your first project.
Start off small by choosing a specific subject that's interesting to you – that will come from an honest place, and it will be a great practice for some bigger projects along the line.
Whether you like to shoot still life or you're a travel photographer, I hope these photo essay tips and photo essay examples can help you get started and grow in your photography.
Let us know which topics you are working on right now – we'll love to hear from you!
Check out these 8 essential tools to help you succeed as a professional photographer.
Includes limited-time discounts.
You'll Also Like These:
Ana Mireles is a Mexican researcher that specializes in photography and communications for the arts and culture sector.
WELCOME TO SHOTKIT
Enter your email to be sent today's Welcome Gift: 19 Photography Tools
Thanks for subscribing! Please check your email for further instructions.
🔥 Popular NOW:
Unlock the EXACT blueprint to capture breathtaking iPhone photos!
Shotkit may earn a commission on affiliate links. Learn more.
photo essay
'An Acute Traumatic Journey Into American Society'
Ways of Seeing: The Contemporary Photo Essay
Delimitations: Rethinking the U.S.-Mexican Border
Confronting Mexico's Latest Cruel Massacre
A New Generation Speaks: See Inside Hong Kong's Protests
Hong kong's protests may be waning, but the battle for democracy will continue.
Go on an American Road Trip with the World's Greatest Photographers
A new photo book maps the history of the american road trip.
Inside the Beslan School Siege, 10 Years On
Ten years after the beslan school siege, photographer diana markosian made these remarkable photographs of former hostages at the site where 330 captives were killed, more than half of them children..
See Inside Fukushima's Lethal Reactor
Photographer dominic nahr documented an exclusive tour of the fukushima daiichi nuclear power plant and spent three years documenting life in japan's fukushima prefecture, the northeastern region devastated by a nuclear melt down following an earthquake and a tsunami in march 2011..
Photographer Captures Sweet Moments of Summer
Photographer bryan derballa captures moments that exist between the borders of childhood and adulthood with his considered, affectionate portraits of a summer getaway.
Night Lights: Breathtaking Photographs of Nature
Takehito miyatake's photos of magical firefly trails, glowing forests, and the eruptions of the sakurajima volcano in japan call to mind a long-forgotten childlike sense of wonder influenced by classical japanese poetry and natural disasters.
The Reach of War: Chronicling a Day With Doctors Without Borders
Doctors without borders sent four photographers and filmmakers to iraq, jordan and lebanon to document one day in the lives of its doctors as they work to help syrian refugees.
The 'Untouchables': The Tradition of Chhaupadi in Nepal
Photographer poulomi basu investigates the ritual of chhaupadi in nepal, a cultural tradition that can breed sorrow and guilt, fear or even pain, for young girls and women alike.
Immigration Crisis: Photographing the Violence Behind the Honduras Exodus
Photographer ross mcdonnell traveled to honduras for time to document the spiraling violence that is forcing thousands of people to seek a better life in the u.s..
Save the Animals: David Chancellor's Powerful Photographs of Conservation Efforts
Rhinos and elephants are being killed in the thousands, but as david chancellor's powerful photos attest, rangers are stepping up.
Inside Bangladesh's Cheap Cigarette Factories
Sayed asif mahmud's powerful photos document the many hazards facing workers in bangladesh's cheap tobacco factories..
'Recklessness and Rebellion': Meet The Cool Kids of South Korea
Collared shirts, pleated skirts, awkward haircuts and acne—all these are present in south korean photographer sungjin park's new project, 'kid nostalgia,' which focuses on poignantly rebellious schoolkids in seoul..
The Rohingya, Burma's Forgotten Muslims by James Nachtwey
More than 140,000 minority rohingya muslims have been forced to live in camps, where ngos have been evicted and disease and despair have taken root..
Why Paparazzi Are Good for Us
While occasionally distasteful, the work of the paparazzi is nevertheless a time-honored and, arguably, an essential part of our moral and ethical development as a society..
A Place I Knew So Well: Joachim Ladefoged Looks Back at His Childhood Homes
Shortly after 9/11 and the birth of his first child, award-winning photographer joachim ladefoged stepped away from conflict reportage and spent a decade revisiting the homes he knew as a child in denmark..
'Raising My Head High': A 16-Year-Old With Quadriplegia Goes to Her Prom
Ten years after a car accident that left her paralyzed and following years of uncertainty, 16-year-old gena buza attends her junior prom..
Hours, Tickets & Directions
Private Tours
Accessibility
Exhibitions
Current Programs
All Programs
Publications
Collaborations
Conservation
Pathway Programs
Membership & Patron Groups
Building LACMA
Ways to Give
Corporate Partners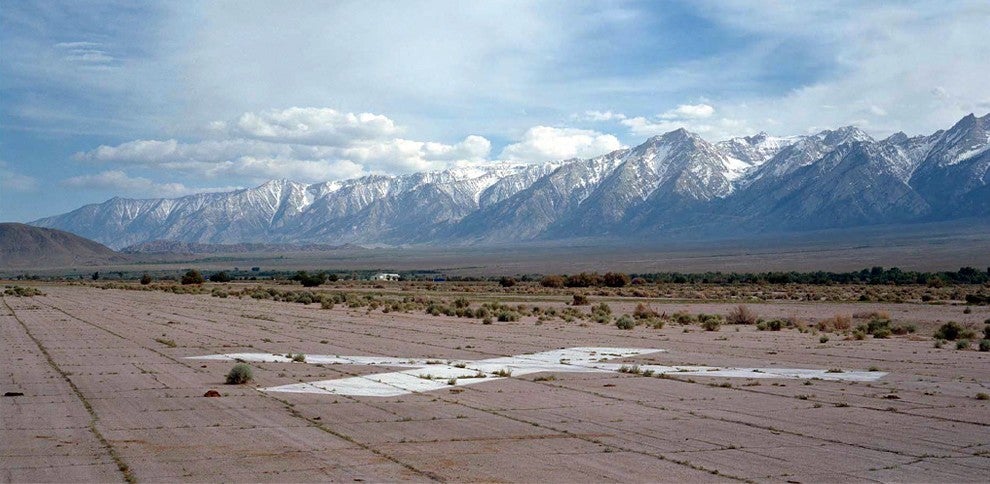 Long Exposures: Contemporary Photo-Essays from the Permanent Collection
Long Exposures  is an exhibition of contemporary photo-essayists organized by the Los Angeles County Museum of Art and incorporates works drawn exclusively from the Photography department's permanent collection. The exhibition explores varying themes of humanistic or environmental conversion, transition, and upheaval, and reflects a varied range of conceptual, formal, and technical approaches prominent in the genre from the 1990s to the present, with works from six artists—Simon Norfolk, Anne Fishbein, Nic Nicosia, Vincent Cianni, Andrew Freeman, and Sant Khalsa—who have established themselves as innovative and influential visual voices of the contemporary photo narrative.
This exhibition was organized by the Los Angeles County Museum of Art.
Curator: Tim Wride, Photography.
Image: Andrew Freeman, Abandoned runway, Manzanar Airport (from the X; N36°44.585', W118°08.763') , 2005, Los Angeles County Museum of Art, Purchased with funds provided by the Photographic Arts Council, 2006 and the Ralph M. Parsons Fund, © Andrew Freeman.
Book Reviews
Video Interviews
LensCulture Discoveries
Winners Galleries
Festival Videos
Free Guides
Project Reviews
Jury Members
Exhibitions
Photography Awards
SPOTLIGHT Unlike flowers, she won't come back with spring Through archival imagery and his own pictures, Francesco Pennacchio constructs a photographic bridge to the memory of his mother; a voyage that is equal parts tender and playful. Photographs by Francesco Pennacchio Essay by Magali Duzant Read More
Stay connected to the global photography community
Photography: Photo Essays
General Photography
Digital Photography
Fashion Photography
Image Editing
History of Photography
Photo Essays
Photographers
Visual Plagiarism
The Photo Essay
" In an age when we're saturated with an omnivorous barrage of distracting and singular imagery, there is still a role for subtleties embodied within the traditions of long form storytelling." - Phil Bickler, TIME
https://time.com/3626915/ways-of-seeing-the-contemporary-photo-essay/
Photo Essay Examples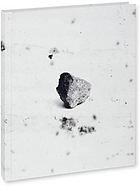 Almost there
TR647 .P543 2013
Co-published between Mack & Ca l'Isidret Edicions. Aleix Plademunt's photographic project Almost There was spurred on by the arrival of a postcard, 101 years late. Almost There is a book work which presents a challenging constellation of images; vast Canadian terrains precede archeological images of Neanderthal remains, which settle between found objects. Landscapes and skyscapes partner animals and interiors, all culminating in an overriding sense of distance and displacement.
American Prospects
TR647 .S8 1987
American Prospects firmly announces that its subject is America ``prospects'' can be taken to mean views and also future possibilities. Both meanings are important, because not only is Sternfeld a superb photographer of finely detailed views, but he is also a profound and witty critic of American culture. Because of the depth of understanding that infuses each of his photographs, he rises above the common level of many of his peers a grim and cool group dubbed the ``new topographers.'' The best of the book's 55 full-page colorplates depict with affection (somewhat tinged with regret) the kind of animal the American is, tied to the environment but somehow unable to avoid destroying it. Sternfeld's finest pictures contain strange dialogues a fireman selecting a pumpkin from a country stand while a nearby house is consumed in flames, a blind man in a garden of incredible delphiniums that he cannot see. Sternfeld includes people in many of his images, but unlike most photographers, the closer he gets, the weaker the picture. He is a photographer of context, and he is able to animate that context with meaning not simply dismiss it with brittle irony. An important book, recommended for all collections of photography or Americana. GG. 779'.997392 Sternfeld, Joel Exhibitions / Photography, Artistic Exhibitions [CIP] 86-30071
TR820.5 .H45
The Ballad of Sexual Dependency
TR680 .G65 1986
A longstanding photobook classic, and the work for which New York photographer is best known, The Ballad of Sexual Dependencyis a visual diary chronicling the struggle for intimacy and understanding between friends and lovers collectively described by Goldin as her "tribe." Her work describes a world that is visceral and seething with life. As Goldin writes: "Real memory, which these pictures trigger, is an invocation of the color, smell, sound and physical presence, the density and flavor of life."
Beneath the Roses
TR655 .C74 2008
Best known for his elaborately choreographed, large-scale photographs, Gregory Crewdson is one of the most exciting and important artists working today. The images that comprise Crewdson's new series, "Beneath the Roses," take place in the homes, streets, and forests of unnamed small towns. The photographs portray emotionally charged moments of seemingly ordinary individuals caught in ambiguous and often disquieting circumstances. Both epic in scale and intimate in scope, these visually breathtaking photographs blur the distinctions between cinema and photography, reality and fantasy, what has happened and what is to come.Beneath the Roses features an essay by acclaimed fiction writer Russell Banks, as well as many never-before-seen photographs, including production stills, lighting charts, sketches, and architectural plans, that serve as a window into Crewdson's working process. The book is published to coincide with exhibitions in New York, London, and Los Angeles.
Burtynsky: Oil
TR647 .B876 2009
In 1997 I had what I refer to as my oil epiphany. It occurred to me that the vast, human-altered landscapes that I pursued and photographed for over twenty years were only made possible by the discovery of oil and the mechanical advantage of the internal combustion engine. It was then that I began the oil project. Over the next ten years I researched and photographed the largest oil fields I could find. I went on to make images of refineries, freeway interchanges, automobile plants and the scrap industry that results from the recycling of cars. Then I began to look at the culture of oil, the motor culture, where masses of people congregate around vehicles, with vehicle events as the main attraction. These images can be seen as notations by one artist contemplating the world as it is made possible through this vital energy resource and the cumulative effects of industrial evolution. Edward Burtynsky
Catriona Grant : the examination room
TR647 .G73 C38 2005
Published in conjunction with the exhibition The Examination Room, Belfast Exposed Photography, 30 April to 11 June 2005. Days at Sea
Days with My Father
TR681 .F34 T65 2010
Days With My Father is a son's photo journal of his aging father's last years. Following the death of his mother, photographer Phillip Toledano was shocked to learn of the extent of his father's severe memory loss. He started a blog on which he posted photographs and accompanying reflections on his father's changing state. Through sometimes sad, often funny, and always loving observations, we follow Toledano as he learns to reconcile the elderly man living in a twilight of half memories with the ambitious and handsome young man he occasionally still glimpses. Days With My Father is an honest and moving reflection about coming to terms with an aging parent.
The Democratic Forest
TR654 .E34 1989
Eudora Welty wrote the introduction for this collection of 150 stunning color photographs culled from several thousand prints that distinguished photographer Eggleston shot between 1983 and 1986. The title refers not to a political system, but to the camera's ability to embrace everything equally; familiar details of everyday life are profoundly illumined. Annotation copyrighted by Book News, Inc., Portland, OR
Desert Cantos
TR660.5 .M58 1987
The Devil's Playground
TR655 .G66 2003
The Devil's Playgroundpresents a major collection of photographs by Nan Goldin (b.1953). Since the 1980s, Goldin has consistently created photographs that are intimate and compelling: they tell personal stories of relationships, friendships and identity, while chronicling different eras and exposing the passage of time. This book features a significant body of latest work by Goldin, including photographs from new series such as Still on Earth(1997-2001), 57 Days(2000) and Elements(1995-2003), many of which are previously unpublished. Laid out in diary-like sequences by Goldin herself, the material is both courageously candid and affirmative. The photographs are grouped into themed chapters, between which are interspersed texts, poems and lyrics by prominent writers, including Nick Cave, Catherine Lampert, Cookie Mueller and Richard Price. The Devil's Playgroundis the first major book to be published on Goldin's work since 1996 and it is by far her most important to date. This monograph brings to light both the sources of Goldin's inspiration and her life as a prominent contemporary artist: she is internationally recognized as one of today's leading photographers. Born in Washington DC, Goldin grew up in Boston where she began taking photographs at the age of 15. She has since lived in New York, Bangkok, Berlin, Tokyo and Paris, amassing an extensive body of work that represents an often disconcertingly seductive photographic portrait of our time.
Dialogue with solitude
Domesticated land
TR655 .L565 2018
In 'Domesticated Land' Susan Lipper navigates an apocalyptic world poised between inertia and the end of mankind, somewhere in the California desert. Uncannily tranquil, the landscape offers a trans-historical litany of monuments, icons and signs from which the author and protagonist constructs a narrative interspersed with the words of historic and contemporary women. Putting female subjectivity into relief, Lipper obfuscates the romantic notion of the desert as a land of freedom and self-enlightenment. A lone snake, a dilapidated home, the remains of a cinematic stage set, the head of a fallen woman, a military base, barbed wire: such facts create action, and one that serves as an unnerving political admonition concerning the current state of America.
TR681 .C5 G7398 2012
Pictures of crying children are viscerally upsetting. As photographer Jill Greenberg says, "there is something instinctive that makes you want to protect them." End Times consists of 32 individual photographic portraits of young children crying, originally made by Greenberg in 2005 as a direct response to the policies of the Bush administration. Greenberg took her inspiration from an essay written by Bill Moyers titled "There Is No Tomorrow," which discusses the negative influence of religious fundamentalists on American politics, in particular on environmental policy, foreign policy, gay marriage, stem cell research and abortion. She interspersed her highly saturated color portraits with reproductions of contemporaneous newspaper headlines, and gave the portraits titles that expressed her apocalyptic vision of Bush-era America, such as "Armageddon," "Misinformation," "Angry Country" and "Torture." Needless to say, the controversy surrounding the release of these images in 2006 was colossal, erupting into a firestorm of debate that re-ignites nearly every time the work is exhibited. This volume gathers Greenberg's series for the first time. At once discomfiting and quirky, unreal and heart-stopping, End Times is a howl of helplessness and condemnation. Jill Greenberg (born 1967) earned her BFA from the Rhode Island School of Design in 1989. She is represented by ClampArt in New York and Katherine Cone Gallery in Los Angeles. She has exhibited her work internationally at museums and galleries in Rome, Amsterdam, New York, Los Angeles, Paris and Montreal, and at venues such as the TED conference and Art Basel Miami Beach.
TR654 .W377 2000
This stunning first book from a major new talent focuses on the life and work of Jaisen, a self-proclaimed New Age performance artist from the North East of England. Alone, or with his brother and friends, he instigates 'artistic events' - 'performances' which are strongly ritualistic, extraordinarily surreal and anarchistic. Includes 60 colour plates.
Le Gendarme sur la colline
TR655 .S267 2017x
In this album, the compelling photographer Alessandra Sanguinetti explores her vision of France, in which old traditions persist even while they fray and shift in relation to contemporary stresses, including multiculturalism. The work presents an intuitive, often lyrical journey that is undercut with a sense of tension about what it means to be French--and to photograph the French--today. Le Gendarme Sur La Colline is the result of a major new commission by Fondation de l'entreprise Hermes and Aperture Foundation, working in alliance. Called "Immersion, a French American Photography Commission," the program seeks to expand artistic dialogue between France and the US, while investing in creativity, and providing a platform for an important emerging artist to create a major new body of work. Copublished by Aperture and Fondation de l'entreprise Hermes
Generation Wealth
HB251 .G46 2018
A highly anticipated monograph from the internationally acclaimed documentary photographer and filmmaker Lauren Greenfield: Generation Wealthis both a retrospective and an investigation into the subject of wealth over the last twenty-five years. Greenfield has traveled the world - from Los Angeles to Moscow, Dubai to China - bearing witness to the global boom-and-bust economy and documenting its complicated consequences. Provoking serious reflection, this book is not about the rich, but about the desire to be wealthy, at any cost.
Highway Kind
TR655 .K865 2016
Following in the photographic lineage of Robert Frank, Stephen Shore, and Joel Sternfeld, Justine Kurland's work examines the story of America--and the idea of the American dream juxtaposed against the reality. Her deep interest in the road, the western frontier, escape, and ways of living outside mainstream values pervade this stunning and important body of work. Since 2004, Kurland and her young son, Casper, have traveled in their customized van, going south in the winter and north in the summer, her life as an artist and mother finely balanced between the need for routine and the desire for freedom and surprise. Casper's interest --particularly in trains, and later in cars--and those he befriends along the way often determine Kurland's subject matter. He appears at different ages in the work, against open vistas and among the subcultures of train-hoppers and drifters around them. Kurland's vision is in equal parts raw and romantic, idyllic and dystopian. From highly symbolic pictures of trains moving across epic landscapes to allegorical depictions of mechanics and muscle cars, this book features the full scope of her road work--from her series This Train is Bound for Glory, to her most recent, Sincere Auto Care.
TR820 .M22 1979
I know how furiously your heart is beating
TR655 .S675 2019
"Taking its name from a line in the Wallace Stevens' poem "The Gray Room," Alec Soth's latest book is a lyrical exploration of the limitations of photographic representation. While these large-format color photographs are made all over the world, they aren't about any particular place or population. By a process of intimate and often extended engagement, Soth's portraits and images of his subject's surroundings involve an enquiry into the extent to which a photographic likeness can depict more than the outer surface of an individual, and perhaps even plumb the depths of something unknowable about both the sitter and the photographer"--The publisher.
Immediate Family
TR647 .M36 1992
"These are photographs of my children....Many of these pictures are intimate, some are fictions and some are fantastic, but most are of ordinary things every mother has seen. I take pictures when they are bloodied or sick or naked or angry. They dress up, they pout and posture, they paint their bodies, they dive like otters in the dark river."--Sally Mann, from the Introduction Taken against the Arcadian backdrop of her woodland home in Virginia, Sally Mann's extraordinary, intimate photographs of her children-- Emmett, Jessie, and Virginia-- reveal truths that embody the individuality of her immediate family and ultimately take on a universal quality. Mann states that her work is "about everybody's memories, as well as their fears," a theme echoed by Reynolds Price in his eloquent, poignantly reflective essay accompanying the photographs in Immediate Family. With sublime dignity, acute wit, and feral grace, Mann's pictures explore the eternal struggle for autonomy-- the holding on, and the breaking away. This is the stuff of which Greek dramas are made: impatience, terror, self-discovery, self-doubt, pain, vulnerability, role-playing, and a sense of immortality, all of which converge in Sally Mann's astonishing photographs. A traveling exhibition of Immediate Family, organized by Aperture, opened at the Institute of Contemporary Art in Philadelphia in the Fall of 1992.
In Search of the Monkey Girl
GV1835 .L44
Actor and performer Spalding Gray is the author of It's a Slippery Slope (Noonday, 1997), Swimming to Cambodia, and Monster in a Box, among other works. He has appeared on PBS and HBO, and in numerous films. He lives with his family in Sag Harbor, New York. (Bowker Author Biography)
In the American West
TR680 .A889 1985
The 120 full-page photographs in this book depict people at country fairs, rodeos, mining camps, drilling sites, and even a slaughterhouse - men and women of the American West who work at hard, everyday jobs. Richard Avedon introduces the volume with an essay on his working method and portrait philosophy, and Laura Wilson, who accompanied Avedon and his team, provides a journal of their travels, between 1979 and 1984.
TR647 .M273 2001
'Dolores Marat is to photography what Edith Piaf is to song. These photographs are born out of fortuitous encounters like flashes of lightning' Pascal Bonafoux Dolores Marat's fourth book explores contemporary life through imagery that both provokes and disturbs. Her photographs have an extraordinary dreamlike quality - as if we are drifting in and out of consciousness. They are moments as unfleeting as a TV screen - strangely disturbing and unsettling. Illustrated with 53 colour photographs.
Last Resort
TR654 .P377 2009
When Martin Parr's The Last Resort was first published and exhibited in 1986, it divided critics and audiences alike. Some saw it as the finest achievement to date of colour photography in Britain whilst others viewed it as an aberration. In hindsight, there is little doubt that it transformed documentary photography in Britain and placed Parr amongst the world's leading photographers. A highly collectable edition of a book that is now considered a classic.
The leaping place
TR721 .S25 2018
The Leaping Place is a series of large-format landscape photographs, exploring the relationship between family, history, and mythology on the Big Island of Hawai'i. The images are meant to tell two stories -- Matt Shallenberger.
Lee Friedlander
TR660.5 .F75 1996
This volume is photographer Lee Friedlander's tribute to the extraordinary landscape of the American Southwest, an incomparable record of the Sonoran Desert's timeless beauty.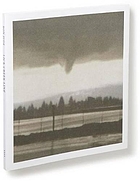 Lick Creek Line
TR140 .J83 A4 2012
Ron Jude's new book, Lick Creek Line, extends and amplifies his ongoing fascination with the vagaries of photographic empiricism, and the gray area between documentation and fiction. In a sequential narrative punctuated by contrasting moments of violence and beauty, Jude follows the rambling journey of a fur trapper, methodically checking his trap line in a remote area of Idaho in the Western United States. Through converging pictures of landscapes, architecture, an encroaching resort community, and the solitary, secretive process of trapping pine marten for their pelts, Lick Creek Line underscores the murky and culturally arbitrary nature of moral critique. With an undercurrent of mystery and melancholy that echoes Jude's previous two books about his childhood home of Central Idaho, Lick Creek Line serves as the lynchpin in a multi-faceted, three-part look at the incomprehensibility of self and place through photographic narrative. While Alpine Star functioned as a fictitious sociological archive, and Emmett explored the muddy waters of memory and autobiography,Lick Creek Line finds its tenor through the sleight-ofhand structure of a traditional photo essay.
Looking for Marshall McLuhan in Afghanistan
DS371.412 .L45 2013
In this timely and highly original merging of theory and practice, conflict photographer and critical theorist Rita Leistner applies Marshall McLuhan's semiotic theories of language, media, and technology to iPhone photographs taken during a military embed in Afghanistan. In a series of what Leistner calls iProbes--a portmanteau of iPhone and probe--Leistner reveals the face of war through the extensions of man. As digital photography becomes more ubiquitous, and as the phones we carry with us become more advanced, the process of capturing images becomes more democratic and more spontaneous. Leistner's photos result from both access and impulse. Looking for Marshall McLuhan in Afghanistan will appeal anyone with an interest in the conflicts in the Middle East, the seminal communications theorist, or iPhone apps and photography.
Masahisa Fukase: ravens
TR654 .F853 2017
"Consistently proclaimed as one of the most important photobooks in the history of the medium, 'Ravens' by Japanese photographer Masahisa Fukase was first published in 1986 and the two subsequent editions were both short print runs that sold out immediately. This bilingual facsimile of the first edition contains a new text by founder of the Masahisa Fukase Archives, Tomo Kosuga. His essay locates 'Ravens' in Fukase's wider work and life, and is illustrated with numerous recently discovered photographs and drawings. Fukase's haunting series of work was made between 1975 and 1986 in the aftermath of a divorce and was apparently triggered by a mournful train journey to his hometown. The coastal landscapes of Hokkaido serve as the backdrop for his profoundly dark and impressionistic photographs of ominous flocks of crows. The work has been interpreted as an ominous allegory for postwar Japan."-- provided by publisher
Moments Without Proper Names
TR654 .P297 1975
Mysterious Opacity of Other Beings
TR670 .M57 2015
Since the publication of Richard Misrachs best-selling and critically acclaimed publication On the Beach, he has continued to photograph at the same location, building a body of work that has been exhibited as On the Beach 2.0a reference to the technological and optical developments that have made the intensely detailed, exquisitely rendered depictions possible. The Mysterious Opacity of Other Beings focuses less on the abstraction of water, sand, and mote-sized figures, instead honing in on the gestures and expressions of bathers adrift in the ocean, at play or in poses ranging from relaxation to transcendence. Misrach has rarely ventured into portraiture; this work is his first to focus exclusively on the human figure. Each photograph features one or more individuals crisply rendered from a distance, as they seem to levitate among turquoise waves, isolated from everything save the shifting patterns of the ocean. There is ambiguity and a sense of the uncanny in the figures suspended in the water: are they approaching the shore or moving away from it? Each image is presented both as full frame and as a series of enlarged details that enable the viewer to linger on each individuals complete surrender of their body to the seaa seductive melding of human and nature.
TR655 .S678 2018
In the follow-up to his critically acclaimed debut monograph Sleeping by the Mississippi, Alec Soth turned his eye to another iconic body of water, Niagara Falls. As with his photographs of the Mississippi, Soth's pictures of Niagara are less about natural wonder than human desire. "I went to Niagara for the same reason as the honeymooners and suicide jumpers," says Soth, "the relentless thunder of the Falls just calls for big passion." Working over the course of two years on both the American and Canadian sides of the Falls using a large-format 8x10 camera, the photographs are rigorously composed and richly detailed. Soth depicts newlyweds and naked lovers, motel parking lots and pawn shop wedding rings. Throughout the book, Soth has interspersed a number of love letters from the subjects he photographed. We read about teenage crushes, workplace affairs, heartbreak and suicide. Oscar Wilde wrote of the Falls, "The sight of thestupendous waterfall must be one of the earliest, if not the keenest, disappointments in American married life." In Soth's Niagara, we see both the passion and the disappointment. His pictures are a remarkable portrayal of modern love and its aftermath
Notations in Passing
TR654 . L89
Nathan Myron Lyons was born in Jamaica, Queens, New York on January 10, 1930. In 1950, he enlisted in the Air Force as a photographer and served in a photo intelligence unit in Korea, where he helped establish a mobile photographic reconnaissance unit. On returning to the United States, he worked as a photographer and news writer at Dobbins Air Force Base in Marietta, Georgia. After leaving the Air Force in 1954, he received a degree in English from Alfred University in 1957. He was a photographer, curator, teacher, writer, and editor. In 1957, he was hired by the George Eastman House as director of public information and the assistant editor of Image magazine. He was named assistant director in 1960 and associate director in 1965. After leaving the Eastman House in 1969, he created the Visual Studies Workshop, which offered graduate classes in the theory, history and practice of photography to photographers, teachers, and curators. He directed it for more than 30 years. His work was exhibited in galleries and major museums including MoMA. He was the editor of Photographers on Photography: A Critical Anthology. He published several photo collections including Notations in Passing, Riding 1st Class on the Titanic, and After 9/11. He died from complications of pneumonia on August 31, 2016 at the age of 86. (Bowker Author Biography)
TR654 .N696 1996
Petrochemical America
F370 .M65 2014
In fall 2012, the hardcover edition of this book was released to critical acclaim and received several awards, including the 2013 American Society of Landscape Architects Honor Award for its innovative collaborative approach and design. Now available in a smaller, more afford - able paperback edition, Petrochemical America features Richard Misrach's haunting photo-graphic record of Louisiana's Chemical Corridor, accompanied by landscape architect Kate Orff 's Ecological Atlas--a series of "speculative drawings" developed through research and mapping of data from the region. Their joint effort depicts and unpacks the complex cultural, physical, and economic ecologies along 150 miles of the Mississippi River, from Baton Rouge to New Orleans, an area of intense chemical production that first garnered public attention as "Cancer Alley" when unusual occurrences of cancer were discovered in the region. This collaboration has resulted in an unprecedented, multilayered document presenting a unique narrative of visual information. Petrochemical America offers in-depth analysis of the causes of decades of environmental abuse along the largest river system in North America. Even more critically, the project offers an extensively researched guidebook to the ways in which the petrochemical industry has permeated every facet of contemporary life. What is revealed over the course of the book, however, is that Cancer Alley--although complicated by its own regional histories and particularities--may well be an apt metaphor for the global impact of petrochemicals on the human landscape as a whole.
The Photobook
N7433.3 .P39 2006 v.2
This book provides a unique perspective on the story of photography through the particular history of the photobook. The second of two extensive volumes, it completes Martin Parr and Gerry Badger's study of the major trends and movements that have shaped the photobook genre since the birth of photography. It represents a valuable catalogue of rare and important photobooks. This volume continues where Volume 1 left off by bringing the story of the photobook fully up to date.
Photobook Phenomenon
Z286.P47 P46 2017
This volume highlights the value of the photobook in contemporary visual culture and proposes a reinterpretation of the history of photography through the photobook and photographs printed in books. Nine curators, key figures in the photobook movement, share their various visions. Photobook Phenomenon pays homage to those photographers who have considered the book to be the ideal place for their photographs to acquire meaning. It examines the influence of essential publications such as William Klein's New York, protest photobooks, vernacular photography, the vision of the collector, the libraries of great masters, and a sampling of the most creative works by contemporary authors. The authors of the selection of works are precisely some of the central protagonists of this movement, figures of the stature of Martin Parr, Gerry Badger, Horacio Fernandez, Ryuichi Kaneko, and Markus Schaden. With its wide range of subject matter and fully engaged approach, the volume offers an indispensable, multifaceted introduction to the world of the photobook. This book serves as the catalogue of the joint exhibition to be held at the CCCB and Foto Colectania from March 17th to August 27th, 2017. Box with 8 booklets and poster 130 illustrated pages
DS485.R2 L96 2003
"Above all, this book is intended to show the delight I have found in a way of life which, often with very little means, still results in great beauty." This incredible 300-pages book is a reflection of the author's extensive travels in the region. This stunningly lavish volume is based on Pauline van Lynden's notebooks, photographs and other material gathered over fifteen years of wanderings in Rajasthan, India. The book begins with Pauline's first overwhelming impressions of color, people and places. In search of material, making friends on her way, she discovers the Rajasthani cities, is invited to a royal wedding and finds artisans devoted to their centuries-old crafts. After some time, a longing for quiet draws her to the countryside, and the second half of the book focuses on the villages and a rhythm of life which has not changed much over the centuries. The fourteen chapters of the book are each introduced by two pages of stories and descriptions by Pauline to explain, in a personal way, the following pages of photographs. The text is limited to her impressions, as the book is meant to be essentially a visual experience. With her artistic background, an upbringing in international surroundings, a curious and eclectic mind, a keen photographer's eye and a great sensitivity for detail and atmosphere, Pauline is perfectly equipped to bring her own view of Rajasthan to the public in this informed and evocative manner.
Robert Adams: the New West
TR660.5 .A3435 2015
The open American West is nearly gone. The New West is a photographic essay about what came to fill it -- freeways, tract homes, low-rise business buildings and signs. In five sequences of pictures taken along the front wall of the Colorado Rocky Mountains, Robert Adams has documented a representative sampling of the whole suburban Southwest. These views have a double power. At first they shock; normally we try to forget the commercial squalor they depict. Slowly, however, they reveal aspects of the geography -- the shape of the land itself, for example -- that are beyond man's harm. Adams has written that "all land, no matter what has happened to it, has over it a grace, an absolutely persistent beauty," and his photographs show this. Originally published in 1974, The New West is now regarded as a classic, standing alongside Walker Evans's American Photographs and Robert Frank's The Americans in the pantheon of landmark volumes of photography exploring American culture and society. This new edition marks the book's fortieth anniversary and the beginning of a longterm commitment by Steidl to publish the full extent Robert Adams's remarkable body of work.
Robert Frank: the Americans
E169 .Z8 F713 2008
First published in France in 1958, then the United States in 1959, Robert Frank's The Americans changed the course of twentieth-century photography. In eighty-three photographs, Frank looked beneath the surface of American life to reveal a people plagued by racism, ill-served by their politicians, and rendered numb by a rapidly expanding culture of consumption. Yet he also found novel areas of beauty in simple, overlooked corners of American life. And it was not just his subject matter - cars, jukeboxes, and even the road itself - that redefined the icons of America; it was also his seemingly intuitive, immediate, off-kilter style, as well as his method of brilliantly linking his photographs together thematically, conceptually, formally, and linguistically, that made The Americans so innovative. More of an ode or a poem than a literal document, the book is as powerful and provocative today as it was fifty-five years ago.
Sicilian Passage
TR790 .R65 2003
Inspired by stories told by his mother's family, famed documentary photographer Thomas Roma left his native Brooklyn for Sicily in search of his roots. Over the next fourteen years, photographing for months at a time, Roma traversed the island, challenging himself to connect with a culture and a lifestyle completely foreign to his experience as a New York City street photographer. Untainted by stereotypical images of Sicilian culture, these duotone photographs of his family's homeland are lyrical odes to the timeless country pastoral and the lethargy of landscape.
In collaboration with the Virginia Museum of Fine Arts and accompanying its landmark 2010 exhibition, Aperture is pleased to publish Sally Mann: The Flesh and The Spirit, the first in-depth look at this world-renowned artist's approach to the body. Throughout her career, Mann has fearlessly pushed her exploration of the human form, tackling o!en di"cult subject matter and making unapologetically sensual images that are simultaneously bold and lyrical. This beautifully produced publication includes Mann's earliest platinum prints from the late 1970s, Polaroid still lifes, early color work of her children, haunting landscape images, recent self-portraits, and nude studies of her husband. The series document Mann's interest in the body as principal subject, with the associated issues of vulnerability and mortality lending an elegiac note to her images. In bringing them together, author and curator John Ravenal examines the varied ways in which Mann's experimental approach, including ambrotypes and gelatinsilver prints made from collodian wet-plate negatives, moves her subjects from the corporeal to the ethereal. Sally Mann: The Flesh and The Spirit, a one-of-a-kind publication, is a must for any serious library of photographic literature, students, scholars, collectors, and others interested in her work. Ravenal has written a comprehensive introduction as well as individual entries on each series, and essays by David Levi Strauss ("Eros, Psyche, and the Mendacity of Photography") and Anne Wilkes Tucker ("Living Memory") add di#erent, but equally illuminating perspectives to this work.
Children, landscape, lovers--these subjects are almost as common to the photographic lexicon as light itself. But Sally Mann's take on these iconic themes, rendered through both traditional and esoteric processes, is anything but common. Astonishingly original both in image and technique, Mann's work consistently challenges the viewer: in her hands, experiences drawn from daily life are rendered both disquieting and sublime. Now, having studied relationships between parent and child, artist and subject, life and death, Mann's Proud Flesh investigates the bonds between husband and wife. Exquisitely detailed, intimate, psychologically and emotionally intense, Proud Flesh engages territory most often inhabited by male artists portraying their wives and female lovers as Mann turns the camera to her husband of 39 years, Larry. Beautiful, textured, and provocative, these unprecedented nude studies neither objectify nor celebrate; rather, they go far under the skin to suggest a relationship between man and woman that is profoundly trusting: sensual, sexual, sometimes painful, often indescribably tender, and always unblinkingly honest.
TR681 .F3 K363 2015
The selfie photography of Kim Kardashian West, featuring many never-before-seen personal images from one of the most recognizable and iconic celebrities in the world. From her early beginnings as a wardrobe stylist, Kim Kardashian West has catapulted herself into becoming one of the most recognizable celebrities in Hollywood. Hailed by many (including Givenchy designer Riccardo Tisci) as the modern-day personification of Marilyn Monroe, Kim has become a true American icon. With her curvaceous style, successful reality TV show Keeping Up with the Kardashians, DASH clothing store, makeup and perfume lines, she has acquired a massive fan following in the multi-millions. Through social media (Instagram, Twitter, and Facebook), Kim connects with her fans on a daily basis, sharing details of her life with her selfie photography. Widely regarded as a trailblazer of the "selfie movement"--a modern-day self-portrait of the digital age--Kim has mastered the art of taking flattering and highly personal photos of oneself. For the first time in print, this book presents some of Kim's favorite selfies in one volume--from her favorite throwback images to current ultra-sexy glam shots--and provides readers with a behind-the-scenes look into this larger-than-life star.
Sleeping by the Mississippi
TR655 .S68 2017
Sleeping by the Mississippi by Alec Soth is one of the defining publications in the photobook era. First published by Steidl in 2004, it was Soth's first book, sold through three editions, and established him as one of the leading lights of contemporary photographic practice. This MACK edition launches to coincide with the first exhibition in London dedicated to the series at Beetles+Huxley gallery, and includes two new photographs that were not included in the previous versions of the book.
Evolving from a series of road trips along the Mississippi River, Sleeping by the Mississippi captures America's iconic yet oft-neglected 'third coast'. Soth's richly descriptive, large-format colour photographs present an eclectic mix of individuals, landscapes, and interiors. Sensuous in detail and raw in subject, Sleeping by the Mississippi elicits a consistent mood of loneliness, longing, and reverie. 'In the book's 46 ruthlessly edited pictures', writes Anne Wilkes Tucker in the original essay published in the book, 'Soth alludes to illness, procreation, race, crime, learning, art, music, death, religion, redemption, politics, and cheap sex.'
Like Robert Frank's classic The Americans, Sleeping by the Mississippi merges a documentary style with poetic sensibility. The Mississippi is less the subject of the book than its organizing structure. Not bound by a rigid concept or ideology, the series is created out of a quintessentially American spirit of wanderlust. Thirteen years since the book was first published, the artist's lyrical view has undoubtedly acquired a nuanced significance – one in which hope, fear, desire and regret coalesce in the evocative journey along this mythic river. - MACK
Social Graces
TR820.5 .F48 1984
The Somnambulist
TR647.G5 S6
Songbook : Alec Soth
A Storybook Life
TR655 .D53 2003
The disparate photographs assembled here were made over the course of twenty years. None of them were originally intended to be used in this book. By ordering and shaping them I tried to investigate the possibilities of narrative both within a single image and especially in relation to the other photographs. A Storybook Life is an attempt to discover the possibilities of meaning in the interaction of seemingly unrelated images in the hope that content can constantly mutate according to both the external and internal condition of the viewer, but remain meaningful because of it's inherent, but latent content. The conscious and subconscious decisions made in editing the photographs is the real work of A Storybook Life. Phillip-Lorca diCorcia "Phillip-Lorca diCorcia's pictures remind us, among other things, that we are each our own little universe of secrets, and vulnerable. Good art makes you see the world differently..." wrote Michael Kimmelman in the New York Times. In the seventy odd pictures collected here,by the artist the veracity of Mr. Kimmelman's observations is clearly apparent. We find ourselves landing somewhere in the story when we view these pictures, each of which is a clue and a cipher to the method and madness of A Storybook Life.
TR654 .L45967 2000
A fictional trip through America, the images and the accompanying texts in this book play against each other juxtaposing ideas and sensations. It reappropriates the documentary tradition to create an American narrative that casts the reader adrift in a world of vernacular objects.
TR647 .C74 2002
Crewdson's most recent series of photographs, Twilight, are created as elaborately constructed film stills, catching the mysterious moment of time between before and after, revealing unknowable or unimaginable aspects of domestic reality. A cow lies on its back on the lawn between two houses while firemen secure the area and a man searches the sky. Could the cow have rained down from above? In another image stacks and stacks of inedible slices of bread - bearing an odd resemblance to the mysterious monoliths at Stonehenge - are watched over by a gathering of birds. Both entirely foreign and oddly familiar, these images are carefully orchestrated events that challenge our very notions of familiarity, undermining our sense of certainty. These eerie and evocative photographs pair beauty with horror, obsession with disgust, and the real with the surreal, suggesting narratives open to endless interpretations. The book includes an essay written by fiction writer Rick Moody. The book and exhibitions are comprised of the forty images from his Twilight series which was begun in 1998 - these exhibitions and this book chronicle the completion of the series and mark the first time it will be seen in its entirety.
DS119.65 .W54 2007
"Over a nine meter wall you cannot shake hands," says a Palestinian pensioner who lives in the shadow of Israel's growing Separation Barrier. Kai Wiedenh fer, who documented the fall of the Berlin Wall in 1989 and has been photographing the Israeli-Palestinian conflict for more than a decade, has spent the last few years documenting inhabitants of the Occupied Palestinian Territories who find themselves in the path of the barrier. He has also documented the growing barrier itself, a 650-kilometer mix of walls, fences, ditches and earth mounds that serves as a border between Israel and a projected future Palestinian entity. Working in color and black-and-white with a 6x17 cm panoramic camera, Wiedenh fer has produced depictions of the wall--and life in its lengthening shadow--that make it hard not to share his view, informed by a life in Berlin, that separation barriers do not offer real solutions to political conflict.

Uncommon Places
TR654 .S5225 1982
Walker Evans
F1799 .H34 E9513 1989
A sumptuous, never-before-available collection of stunning pictures of pre-Revolutionary Havana--Evan's first great work.
What Remains
TR654 .M32352 2003
Internationally acclaimed artist, Sally Mann, named America's Best' photographer in 2001 by Time magazine, offers this deeply felt meditation on morality. Renowned for her controversial study of childhood and child sexuality, in which she photographed her own children in the nude, this new body of work takes the form of a five-part meditation on mortality, focusing on the divide between body and soul, the means by which life takes leave of this earth, and the manner in which it rejoins it. By turns shocking and sublime, this will be the year's most exciting photography book.'
Whispering Pines
TR647 .I323 1994
For Birney Imes a decaying roadside tavern in rural Mississippi has proved to be a rich and enduring source of photographic images. Place and its aura have been Imes's special province, and when as a young man new to photography he first chanced upon Whispering Pines, he was beginning a personal and photographic relationship that would last twenty years. This is where he had his beginnings and, since the mid-1970s, where he has made frequent visits to explore this peculiar microcosm of backwoods America. "It was overwhelming, and it was irresistible," Imes writes. "The 'Eppie's Eats' sign out front, the rusting cars, the hedge in the parking lot dividing the White Side and the Black Side, and the stuff - it was everywhere inside and out: coin scales, pinball machines, juke boxes, lawn mowers, old campaign posters, newspapers, guns, cigar boxes, and beer signs." This "stuff," as well as the distinctive proprietor and his clientele, is the subject of the astonishing photographic work collected here. With warmth and humor Imes depicts the outrageous assortment gathered at Whispering Pines - the objects, the people both black and white, the owner Blume C. Triplett, and Triplett's amazing collection of relics. From this memorabilia Imes has produced a series of cigar-box still lifes, each a miniature jewel-like collage that becomes a surprising counterpoint to the photographs he made while the place was in operation. For almost twenty years Whispering Pines, its proprietor, and its clientele provided friendship and a refuge for the photographer, presenting a time-capsule view of a world now vanished. From that experience Imes has given us Whispering Pines, a loving homage to a time, a place, and its people.
Wild and Precious
TR655 .B757 2015
Wild and Precious documents the road trips that American photographer Jesse Burke takes with his daughter to explore the natural world. Burke's landscapes and portraits investigate the complex relationship humans have with nature, as well as a father's love for his child. Jesse Burke divides his time between personal art projects and commissioned work. A New England native, he currently lives in Rhode Island with his wife and their three daughters, Clover Lee, Poppy Dee, & Honey Bee. He received his MFA from Rhode Island School of Design, where he is a faculty member, and his BFA from the University or Arizona. Jesse's work deals with themes related to vulnerability and identity, as well as human's complicated relationship with nature. His work has been exhibited in galleries and museums in the U.S. and abroad [including The Haggerty Museum, the Perth Center for Photography, the Tucson Museum of Art, the Print Center in Philadelphia and the Lishui Photo Festival in China and is held in many private and public collections including the Museum of Contemporary Photography Chicago, Museum of Fine Arts, Houston, the North Carolina Museum of Art, and the Rhode Island School of Design Museum.]
William Eggleston
TR 647 .E271 2016
Over the course of nearly six decades, William Eggleston--often referred to as the "father of color photography"--has established a singular pictorial style that deftly combines vernacular subject matter with an innate and sophisticated understanding of color, form, and composition. Eggleston has said, "I am at war with the obvious." His photographs transform the ordinary into distinctive, poetic images that eschew fixed meaning. Though criticized at the time, his now legendary 1976 solo exhibition, organized by the visionary curator John Szarkowski at The Museum of Modern Art, New York--the first presentation of color photography at the museum--heralded an important moment in the medium's acceptance within the art-historical canon and solidified Eggleston's position in the pantheon of the greats alongside Henri Cartier-Bresson, Robert Frank, and Walker Evans. Published on the occasion of David Zwirner's New York exhibition of selections from The Democratic Forest in the fall of 2016, this new catalogue highlights over sixty exceptional images from Eggleston's epic project. His photography is "democratic" in its resistance to hierarchy where, as noted by the artist, "no particular subject is more or less important than another." Featuring original scholarship by Alexander Nemerov, this notable presentation of The Democratic Forest provides historical context for a monumental body of work, while offering newcomers a foothold in Eggleston's photographic practice.
Women Are Beautiful
TR681 .W6 W56 1975
TR140 .H355 A4 2016
"The pictures in this book begin in the desert east of Los Angeles and move west through the city, ending at the Pacific. This general westward movement alludes to a thirst for water, as well as the original expansion of America, which was born in the East and which hungrily drove itself West until reaching the Pacific, thereby fulfilling its 'manifest' destiny" -- Publisher's website, accessed September 1, 2016.
Last Updated: Jun 27, 2023 10:46 AM
URL: https://sheridancollege.libguides.com/photography
Connect with us
In order to continue enjoying our site, we ask that you confirm your identity as a human. Thank you very much for your cooperation.
Clery Report
Consumer Information
Statement of Non-Discrimination
Tucker Hipps Transparency Act
Job Opportunities
Report Fraud
Essay writing help has this amazing ability to save a student's evening. For example, instead of sitting at home or in a college library the whole evening through, you can buy an essay instead, which takes less than one minute, and save an evening or more. A top grade for homework will come as a pleasant bonus! Here's what you have to do to have a new 100% custom essay written for you by an expert.
To get the online essay writing service, you have to first provide us with the details regarding your research paper. So visit the order form and tell us a paper type, academic level, subject, topic, number and names of sources, as well as the deadline. Also, don't forget to select additional services designed to improve your online customer experience with our essay platform.
Once all the form fields are filled, submit the order form that will redirect you to a secure checkout page. See if all the order details were entered correctly and make a payment. Just as payment is through, your mission is complete. The rest is on us!
Enjoy your time, while an online essay writer will be doing your homework. When the deadline comes, you'll get a notification that your order is complete. Log in to your Customer Area on our site and download the file with your essay. Simply enter your name on the title page on any text editor and you're good to hand it in. If you need revisions, activate a free 14-30-day revision period. We'll revise the work and do our best to meet your requirements this time.
Accuracy and promptness are what you will get from our writers if you write with us. They will simply not ask you to pay but also retrieve the minute details of the entire draft and then only will 'write an essay for me'. You can be in constant touch with us through the online customer chat on our essay writing website while we write for you.
Can I Trust You With Other Assignments that aren't Essays?
The best way to complete a presentation speech is with a team of professional writers. They have the experience, the knowledge, and ways to impress your prof. Another assignment you can hire us for is an article review. Evaluating someone's work with a grain of salt cannot be easy, especially if it is your first time doing this. To summarize, article reviews are a challenging task. Good that you've found our paper service and can now drop your worries after placing an order. If reading 100-page-long academic articles and digging into every piece of information doesn't sound like something you'd want to do on a Sunday night, hire our essay writing company to do your research proposal. Are you struggling with understanding your professors' directions when it comes to homework assignments? Hire professional writers with years of experience to earn a better grade and impress your parents. Send us the instructions, and your deadline, and you're good to go. We're sure we have a professional paper writer with the skills to complete practically any assignment for you. We only hire native English speakers with a degree and 3+ years of experience, some are even uni professors.
Customer Reviews
Finished Papers