University of Colorado Boulder 2022-23 Supplemental Essay Prompt Guide
Early Action:
University of Colorado Boulder 2022-23 Application Essay Question Explanations
The Requirements:  2 essays of 250 words each
Supplemental Essay Type(s): Personal statement , Why
At the University of Colorado Boulder, no two Buffs are alike. We value difference and support equity and inclusion of all students and their many intersecting identities. Pick one of your unique identities and describe its significance.
The unique identity you choose should come with a couple anecdotes and examples of how this facet of you comes out in real life. What brings these qualities out in you? Can you control this part of you, or do you go on auto-pilot? Go beyond the classic "I'm a daughter/I'm a student/I'm a soccer player," and mine your life for the other roles you play. Are you like a second mother to your little sisters? Are you the Pied Piper of your friend group, deciding which movie to go see or which restaurant to get late night food at? Whatever your identity, get specific and explain what it means to you and those around you.
Please share a bit more about your academic interests. What do you hope to study at CU Boulder? What has inspired your interests in this area? Or if you are undecided, what area(s) of study are you considering? Think about your prior/current coursework, extracurricular activities, work/volunteer experiences, future goals, or anything else that has shaped your interests.
This prompt is asking you to: describe what you want to study, explain why you like it so much, and address how you cultivated this interest. The admissions officer reviewing your application will expect you to connect your intended major to some prior experience and/or passion. In other words, tell a story. Lucky for you, we would have advised you to start with an anecdote anyway. The essays that stick with us are the ones that jump off the page with concrete descriptions from real life. What interests you and why? How have you gone about learning more about your major? What will this degree allow you to do? How have you already explored your inclination? While you don't need to narrow in on the exact moment you became interested in geology or music education, try to focus on one significant experience. Your story should showcase your unique connection to your chosen course of study.
About Sofia Newgren
View all posts by Sofia Newgren »

We thought you might.
Contact us for information on rates and more!
I am a * Student Parent Potential Partner School Counselor Private College Counselor
Name * First Last
Phone Type Mobile Landline
Street Address
Address City State / Province / Region Afghanistan Albania Algeria American Samoa Andorra Angola Anguilla Antarctica Antigua and Barbuda Argentina Armenia Aruba Australia Austria Azerbaijan Bahamas Bahrain Bangladesh Barbados Belarus Belgium Belize Benin Bermuda Bhutan Bolivia Bonaire, Sint Eustatius and Saba Bosnia and Herzegovina Botswana Bouvet Island Brazil British Indian Ocean Territory Brunei Darussalam Bulgaria Burkina Faso Burundi Cabo Verde Cambodia Cameroon Canada Cayman Islands Central African Republic Chad Chile China Christmas Island Cocos Islands Colombia Comoros Congo Congo, Democratic Republic of the Cook Islands Costa Rica Croatia Cuba Curaçao Cyprus Czechia Côte d'Ivoire Denmark Djibouti Dominica Dominican Republic Ecuador Egypt El Salvador Equatorial Guinea Eritrea Estonia Eswatini Ethiopia Falkland Islands Faroe Islands Fiji Finland France French Guiana French Polynesia French Southern Territories Gabon Gambia Georgia Germany Ghana Gibraltar Greece Greenland Grenada Guadeloupe Guam Guatemala Guernsey Guinea Guinea-Bissau Guyana Haiti Heard Island and McDonald Islands Holy See Honduras Hong Kong Hungary Iceland India Indonesia Iran Iraq Ireland Isle of Man Israel Italy Jamaica Japan Jersey Jordan Kazakhstan Kenya Kiribati Korea, Democratic People's Republic of Korea, Republic of Kuwait Kyrgyzstan Lao People's Democratic Republic Latvia Lebanon Lesotho Liberia Libya Liechtenstein Lithuania Luxembourg Macao Madagascar Malawi Malaysia Maldives Mali Malta Marshall Islands Martinique Mauritania Mauritius Mayotte Mexico Micronesia Moldova Monaco Mongolia Montenegro Montserrat Morocco Mozambique Myanmar Namibia Nauru Nepal Netherlands New Caledonia New Zealand Nicaragua Niger Nigeria Niue Norfolk Island North Macedonia Northern Mariana Islands Norway Oman Pakistan Palau Palestine, State of Panama Papua New Guinea Paraguay Peru Philippines Pitcairn Poland Portugal Puerto Rico Qatar Romania Russian Federation Rwanda Réunion Saint Barthélemy Saint Helena, Ascension and Tristan da Cunha Saint Kitts and Nevis Saint Lucia Saint Martin Saint Pierre and Miquelon Saint Vincent and the Grenadines Samoa San Marino Sao Tome and Principe Saudi Arabia Senegal Serbia Seychelles Sierra Leone Singapore Sint Maarten Slovakia Slovenia Solomon Islands Somalia South Africa South Georgia and the South Sandwich Islands South Sudan Spain Sri Lanka Sudan Suriname Svalbard and Jan Mayen Sweden Switzerland Syria Arab Republic Taiwan Tajikistan Tanzania, the United Republic of Thailand Timor-Leste Togo Tokelau Tonga Trinidad and Tobago Tunisia Turkmenistan Turks and Caicos Islands Tuvalu Türkiye US Minor Outlying Islands Uganda Ukraine United Arab Emirates United Kingdom United States Uruguay Uzbekistan Vanuatu Venezuela Viet Nam Virgin Islands, British Virgin Islands, U.S. Wallis and Futuna Western Sahara Yemen Zambia Zimbabwe Åland Islands Country
Which best describes you (or your child)? High school senior High school junior College student College grad Other
How did you find CEA? Internet Search New York Times Guidance counselor/school Social Media YouTube Friend Special Event Delehey College Consulting Other
Common App and Coalition Essays
Supplemental Essays
University of California Essays
University of Texas Essays
Resume Review
Post-Grad Essays
Specialized Services
Waitlist Letters
Comments This field is for validation purposes and should be left unchanged.
Agnes Scott College
Alvernia University
American University
Amherst College
Bard College
Barnard College
Baylor University
Bennington College
Bentley University
Berry College
Bethany College
Bishop's University
Boston College
Boston University
Bowdoin College
Brandeis University
Brown University
Bryn Mawr College
Butler University
California Institute of Technology (Caltech)
California Lutheran University
Capitol Technology University
Carleton College
Carnegie Mellon University
Catawba College
Centre College
Chapman University
Claremont McKenna College
Clark University
College of Mount Saint Vincent
College of William and Mary
College of Wooster
Colorado College
Colorado School of Mines
Columbia University
Cornell University
Culver-Stockton College
Dartmouth College
Davidson College
Drexel University
Duke University
Earlham College
Elon University
Emerson College
Emory University
Flagler College
Fordham University
George Mason University
Georgetown University
Georgia State University
Georgia Tech
Gonzaga University
Harvey Mudd College
Haverford College
Hillsdale College
Hofstra University
Illinois Institute of Technology
Illinois Wesleyan University
Indiana University Bloomington
Ithaca College
Johns Hopkins University
Kalamazoo College
Lafayette College
Lehigh University
Lewis and Clark College
Linfield University
Loyola Marymount University
Lynn University
Macalester College
Malone University
Manchester University
Marist College
Mary Baldwin University
Massachusetts Institute of Technology (MIT)
Meredith College
Monmouth College
Moravian University
Morehouse College
Mount Holyoke College
New York University (NYU)
North Park University
Northwestern University
Occidental College
Oklahoma City University
Pepperdine University
Pitzer College
Pomona College
Princeton University
Providence College
Purdue University
Rensselaer Polytechnic Institute
Rice University
Rutgers University
Saint Elizabeth University
Santa Clara University
Sarah Lawrence College
Scripps College
Seattle Pacific University
Soka University of America
Southern Methodist University
Stanford University
Stonehill College
SUNY Stony Brook University
Swarthmore College
Syracuse University
Texas A&M University
Texas Christian University
The College of Idaho
The George Washington University
The New School
Trinity College
Tufts University
Tulane University
University of California
University of Chicago
University of Cincinnati
University of Colorado Boulder
University of Florida
University of Georgia
University of Illinois Urbana-Champaign
University of Maryland
University of Massachusetts Amherst
University of Miami
University of Michigan
University of Minnesota
University of North Carolina at Chapel Hill (UNC)
University of North Carolina at Charlotte
University of North Carolina at Greensboro
University of Notre Dame
University of Oklahoma
University of Oregon
University of Pennsylvania
University of Pittsburgh
University of Richmond
University of San Diego
University of San Francisco
University of Southern California (USC)
University of Tampa
University of Texas at Austin
University of Tulsa
University of Vermont
University of Virginia (UVA)
University of Washington
University of Wisconsin-Madison
Vanderbilt University
Vassar College
Villanova University
Virginia Tech
Wake Forest University
Washington and Lee University
Washington University in St. Louis
Wellesley College
Worcester Polytechnic Institute (WPI)
Yale University

Want free stuff?
We thought so. Sign up for free instructional videos, guides, worksheets and more!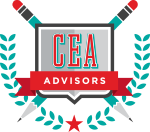 One-On-One Advising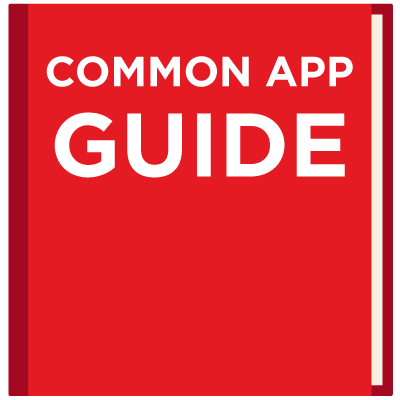 Common App Essay Prompt Guide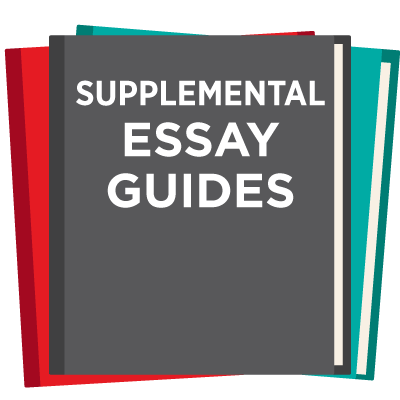 Supplemental Essay Prompt Guide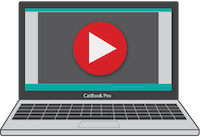 YouTube Tutorials
Our Approach & Team
Testimonials
Where Our Students Get In
CEA Gives Back
Undergraduate Admissions
Graduate Admissions
Private School Admissions
International Student Admissions
Academy and Worksheets
Common App Essay Guide
Supplemental Essay Guide
Coalition App Guide
The CEA Podcast
Admissions Statistics
Deadline Databases
Notification Trackers
What are your chances of acceptance?
Calculate for all schools, your chance of acceptance.
Your chancing factors
Extracurriculars.
How to Write the University of Colorado Boulder Essay 2023-2024
Founded in 1876, CU Boulder is a 600-acre public institution situated in the hip mountain town of Boulder. CU Boulder is the only university in the Rocky Mountain region to be accepted into the Association of American Universities, an elite group of 62 research universities. The university has highly ranked programs in the College of Engineering and Applied Science, as well as other fields.
Read along to learn the best ways to approach the CU Boulder essay!
University of Colorado Boulder Supplemental Essay
What do you hope to study, and why, at cu boulder or if you don't know quite yet, think about your studies so far, extracurricular/after-school activities, jobs, volunteering, future goals, or anything else that has shaped your interests. (250 words).
This prompt is an example of the typical " Why This Major " essay. The ultimate goal here is to outline your past academic background, your future academic/career goals, and your intellectual passions—all in an engaging essay that stands out!
A good first step is to think about your major and how you became interested in your major:
Was there a specific event that triggered your interest? For example, a student who picked up a book by Audre Lorde at the library, was unable to put it down, then learned about their interest in LGBTQIA+ communities, so they decided to major in Women and Gender Studies.
Was there a specific moment when you realized your future career goals? For example, a student who went to work with their mother one day because school got canceled and saw the intensity of an emergency hospital, then realized that they don't want to work in emergency care, but they do want to be a doctor.
Do the values associated with your field align with your values? For example, a student choosing to study Architectural Engineering because they value reason and things making sense or a student choosing to get a certificate in Latin American and Latinx Studies because they are passionate about minority representation in media.
This "How I Got Interested" story could serve as a unique way to frame your essay. An anecdote could help your essay stand out amongst all the activities, experiences, and goals that admissions officers will be reading about. That being said, you should supplement your anecdote with the details from the prompt: prior/current coursework, extracurricular activities, and work/volunteer experience.
Keep in mind that your courses, activities, and experiences don't have to exactly align with your major or intellectual interests. This can be a place for you to show your understanding of the connectedness of academics and forefront ideas of interdisciplinarity. Of course, you can write about something expected like high school theatre inspiring you to study Theatre at CU Boulder. But, if you need to stretch, that's okay also!
Here are some examples of stretching your coursework and extracurriculars:
A student planning to study Strategic Communication could reference their AP Psychology course and emphasize the value of understanding the human mind to applying effective communications strategies.
A student planning to study Theatre might mention their performances as a witness for their high school's mock trial team.
A student planning to study Philosophy could write about their involvement with a science fiction book club on campus and describe the fundamental philosophical concepts that permeate today's literature. 
A student planning to study Molecular, Cellular, and Developmental Biology could mention their past experiences with computer science and recognize the ways that technology and medicine are increasingly interacting.
Finally, if you write about career goals, make sure that your field of study aligns with your future career. If it is tangentially related (like studying English to go into Communications or studying Political Science to go into Journalism), focus on the skills that you will learn in your major curriculum that will help you in your future career. Stretch less here. If your major doesn't relate to your career goals, focus on your passion for your major and your past experiences with your major.
When applying to CU Boulder, you likely have academic interests that you are passionate about. Dig into those as you write this essay and let your excitement shine through. If your interests are authentic, that will show. And, if you aren't quite sure what you want to study, focusing on specific courses and activities that have interested you in the past will show admissions officers that you are intellectually curious, but just haven't figured out where you want to focus that curiosity yet. 
Where to Get Your CU Boulder Essay Edited
Do you want feedback on your CU Boulder essay? After rereading your essay countless times, it can be difficult to evaluate your writing objectively. That's why we created our free Peer Essay Review tool , where you can get a free review of your essay from another student. You can also improve your own writing skills by reviewing other students' essays. 
If you want a college admissions expert to review your essay, advisors on CollegeVine have helped students refine their writing and submit successful applications to top schools.  Find the right advisor for you  to improve your chances of getting into your dream school!
Related CollegeVine Blog Posts
Skip to Content
Tips for Supplemental Applications
Many schools will require you to submit a supplemental application, along with a supplemental application fee. Most supplemental applications require you to write additional essays. These essays give you a chance to explain why you think you are a good fit for that particular school.
You should complete each of your supplemental applications within two weeks of being prompted to do so. If you take longer, the schools may get the impression that you are not seriously interested in them. (Note: Supplemental applications are part of the reason why you should not apply to too many schools! It takes time to complete your supplemental application essays thoughtfully and carefully.) A former CE pre-health advisee created this Supplemental Application Tracking spreadsheet for other students to use: review the tips on the "Overview" page, save a copy for yourself, and then use the spreadsheet to track the flow of your supplemental applications.
Note: If your common application includes a "Program Materials" section that includes each school's supplemental essays, list just one school at first. Once you've completed the entire primary application, submit it so that you can get in the queue to have your coursework entries verified. You can then log back into the application and add your remaining schools so that you can take more time to respond to their supplemental essay prompts. 
(Many thanks to Candice Eisenhauer, Director of Health Professions Advising at Wheaton College, for her valuable contributions to this section!)
Tips for responding to supplemental essay prompts
If you are applying to medical (MD and DO) programs, you can get started on pre-writing your supplemental essays in advance by referring to one of the following lists of supplemental essay prompts:  Medical School Headquarters website ,  MedEdits website  (scroll down past all of the text on this page to find the list). 
To our knowledge, no such lists exist for the other health professions.
Your goal here is to convey your understanding of what they stand for, how they train their students, and their philosophies.  
Research each school thoroughly by reading all of the information on their website and in your profession's reference guide. If you can also talk with admissions directors in advance by participating in a virtual fair, CU's annual Health Professions Expo, or by physically visiting the school, all the better -- take notes so that you can refer back to them when you are completing your supplemental applications.
Traditional vs. systems-based
Lecture vs. flipped classrooms vs. problem-based-learning
Special tracks that fit your interests, as demonstrated by your activity history (rural health, public health, global health, research, etc.)
Appealing aspects of their approach to clinical training
Support services available at that school, such as mentoring programs, assistance with test prep for licensing exams, or assistance with job placement
Student culture, especially any appealing opportunities to engage with their campus community (student groups, service groups, etc.)
Read the school's mission statement and explain how your strengths are in line with the school's mission.
If you have talked with an admissions officer during a fair or have visited the school, say so and indicate what excited you about their particular program.
If you have spoken with one of their faculty members or current/former students and have learned more about their program that way, say so.
Find a copy of their latest newsletter so that you can talk about current events going on at that school. 
If you have family support in the area, you can mention that, but it shouldn't be the only reason you cite.
Likewise, if the location allows you to continue to engage in a favorite hobby for stress relief, you can also say so, but location should not be a primary part of your answer.
Think broadly about diversity. Diversity questions on supplemental applications typically are not only focused only on racial, ethnic, cultural, or socioeconomic diversity. You may find it helpful to refer to the figure on  this AAMC document on Holistic Review  for guidance on thinking about the many aspects of your background and identity that could help you contribute positively to the diversity of thought in professional school and your approach to caring for patients from a wide variety of backgrounds and belief systems.
When you talk about these aspects of your background and identity in this essay, share illustrative anecdotes and reflect upon the ways in which they have shaped you:
How have they impacted your awareness of certain factors and/or influenced the decisions you've made since then?
What did I learn?
What did I realize I need to get better at?
What changes have I made as a result?
Possible topics to include in this essay, if they apply to you:
Formal, long-term activities that gave you insight into social justice issues. 
Your experiences with a different culture, outside of the U.S.
Be aware: An essay prompt with this wording is not asking for you to discuss factors such as your religion, ethnicity, sexual orientation, gender identity, political beliefs, etc. Rather, they are interested in learning more about your  experiences or personality traits that relate to your suitability for a career as a clinician. 
Topics that fit here:
Any autobiographical information, including formative experiences that have shaped who you are today or influences that impacted your career goals (e.g., could include where you grew up, family circumstances, obstacles, health challenges, etc.), that you have not already mentioned elsewhere in your application.
Periods of lower-than-normal grades (but note that one or two Cs is not worthy of mention here)
Pattern of withdrawals from courses (again, one or two Ws is not enough to warrant mention here)
Leaves of absence from school, etc.
... The key is to provide an explanation , not an excuse . Explain what happened, what you learned from the experience, and what you are doing differently now to avoid a repeat of the situation. Take personal responsibility; do not complain about other people's actions.
Although you have probably listed all/most of your current activities on your common application, this prompt on a supplemental application is asking you to provide a summary of all of your current activities in one paragraph or so. As you write this paragraph,  state your rationale or  motivations  for being involved in each current activity. 
Any additional coursework to complete remaining prerequisites or to deepen your science knowledge
Current clinical/research/volunteer experiences
Current job (Note: It's okay to be working in an unrelated field so that you can pay your bills, but keep in mind that most jobs have some aspect that is relevant to your preparation for a clinical career. Wait staff in restaurants are using their interpersonal communication skills constantly, engineers must use their critical thinking skills, etc. Applicants to all types of professional programs may find it useful to review the AAMC's list of entry-level competencies for guidance on thinking about relevant skills you are using in your current work.
This type of question is typically optional. Consider the following topic areas:
Information about new relevant experiences that you have started this summer.
Information about your background that you haven't mentioned elsewhere, particularly if this aspect of your background has informed your strengths, motivations, or goals.
Tell them more about what you do for fun and why you find it meaningful. This type of approach will help the reader get a sense of you as a real person and may help interviewers connect with you based on mutual interests.
However, if you really feel that you have nothing significant to add here, then do not feel pressured to write something trivial.
This essay needs to demonstrate that you have done your due diligence in learning about the work of an osteopathic physician. Review all of the information posted on this AACOM webpage and watch the two short videos posted on that page. Also read all of the information listed in this chapter of the Osteopathic Medical College Information Book .
When you answer this question, provide supporting examples from your shadowing experiences with an osteopathic physician. 
Do not say that you are applying to osteopathic programs this year because you applied to M.D. programs last year but didn't get in. (Is it crazy that we need to say this? Maybe, but admissions committees at D.O. schools see this type of answer all the time !)
Prompt: The autobiographical essay should be an account of the applicant's life history and experiences. Please note this is not a personal statement or a statement of reasons for applying to PA school.
Advice: Respond to this prompt in the same way you'd respond to the "Tell me about yourself" question at an interview. 
First, some guidelines:
It is  not  the same question as, "Tell me why you want to be a ______."
For each item on this list, identify the top 2-3 reasons why you find it motivating/rewarding.
Now look through your lists of reasons. What are the common themes that keep coming up?
Mentoring/coaching others : TA, summer camp counselor, sports coach, volunteer at crisis hotline
Problem solving : working on my car, doing research,  crisis hotline
Creativity : cooking, doing research, explaining concepts to students as a TA
Building/maintaining community : sports, church
Tips for structuring your answer:
You can begin by sharing a bit about your background: where you were raised, where you went to school, etc.
If your upbringing had a profound effect on your reasons for wanting to become a clinician or has informed how you want to approach your future work, succinctly share this information.
Aim to convey your top 3-4 themes you identified above.
As always, your writing will be richer and more memorable if you tell several little illustrative stories within the essay.
Answers to common questions about supplemental applications
Great question! Please do not wait. Due to the aggressive timing of the rolling admissions process, the best strategy is to continue to proceed full-steam-ahead with the application process, even while you are waiting for your test score. This means completing and submitting each secondary application  within two weeks of receiving it.  (Many schools will track how long it takes for each applicant to send their secondary application in. If you are slow to return their secondary, that school will probably assume—correctly or incorrectly—that they are not high on your priority list, which can hurt your chance of getting an interview.)
Many professional schools automatically send all applicants a secondary application. Many others, however, conduct an initial screening of common applications before sending out secondary applications (think of this as a courtesy; they aren't asking everyone to spend extra time and money on a secondary application). 
Bottom line: Expect to receive an initial flurry of secondaries. The rest will trickle in more slowly as schools conduct their initial screenings of the common applications.
Although it will be tempting, avoid using the exact same essay in response to multiple schools' supplemental essay prompts. The wording is usually a little different, so you must be vigilant in making sure that you are responding to each specific prompt.  
Be incredibly careful when re-using essays to make sure you do not include the name of the wrong school!
If a secondary application asks for information that strikes you as redundant, remember that they probably have a good reason for asking you to provide that information again now. Do not write, "See Primary Application" and do not simply copy-and-paste the information you provided in your common application. Instead, take a fresh approach to providing the information they are asking for in this section. They probably put high value on that information and want it provided here in an easy-to-reference way.
No, but it should look like a professional photo - you should be dressed as you intend to be dressed for your interviews. The lighting should be good, the background neutral. The main focus should be your face. Remember, admissions committees use these to remember you after your interview. Look at the photo you plan to send and ask if it shows you the way you want them to remember you.
Upcoming Events
Becoming a Strong Applicant
Profession-Specific Details
Choosing Your Schools
Pre-Application Workshop
Standardized Test Prep
Personal Statement
Common Application
Supplemental Applications
Casper, Duet, and AAMC Preview
Dean's Letter of Good Standing
Get Started on FAFSA
Letters of Intent/Update Letters
Letters of Recommendation
Meet the Advisors
Video Presentations