Essays About Best Friends: 5 Essay Examples and 7 Prompts
If you're writing an essay and want to put your best friend in the spotlight, check out these essay examples on essays about best friends.
Best friends are those with whom we have formed a deep and unique bond. What makes them remarkably special is that we chose them unlike with family. For this, some even consider their best friends to be extensions of themselves.
We all trust our best friends wholeheartedly; that's why they are the best people to confide in. And many of the lasting memories in our lives are those that we create with them. These memories could be filled with waves of boisterous laughter or even the most piercing pain when your friendship is tested.
Read on and find essay examples and prompts that could motivate you to write about best friends.
5 Essay Examples
1. how friendships change in adulthood by julie beck, 2. diamonds are not this girl's best friend by courtney carver, 3. how to tell your best friend you're in love with them – by those who have taken the plunge by sirin kale, 4. my best friend died: a real-life guide to coping by gabrielle applebury, 5. is it normal to not have a best friend by viktor sander, 7 helpful writing prompts on essays about best friends, 1. describe your best friend, 2. hanging out with your best friend , 3. long distance friendship, 4. cutting off toxic best friends, 5. falling in love with your best friend, 6. famous literary friendships, 7. a dog is a man's best friend.
"Hanging out with a set of lifelong best friends can be annoying, because the years of inside jokes and references often make their communication unintelligible to outsiders. But this sort of shared language is part of what makes friendships last."
The above essay delves into the evolution of friendship throughout the different stages of our lives, from childhood and teen years to family life and retirement. While we have all deferred a meetup with friends several times to attend to family and work, many people still treat their friendship as stable and continuous, even in long lapses in communication.
You might also find these essays about camping trips helpful.
"My best friend is a magical, rooftop sunrise. My best friend is the ocean. My best friend is a hike in the mountains. My best friend is a peaceful afternoon. My best friend is a really good book. My best friend is laughter. My best friend is seeing the world. My best friend is time with people I love."
This essay takes on a broader definition of a "best friend," deriving from Marilyn Monroe's famous quote: "Diamond are a girl's best friend." From having excessive material wants for every occasion, the author realizes that the greatest "friends" in life are not material things but the simple joys that nature and love can bring.
"It was supposed to go the way things do in the movies. Nora would tell her best friend that she loved him, he would feel the same way and then they would kiss – preferably in the rain. So when the 30-year-old arts manager declared her love for her best friend when they were still teenagers, she expected a happy ending."
Check out these essays about beauty .
The essay by Srirn Kale treats its readers to compelling stories of best friends ending up in marriage and those parting ways because of unrequited love. But, before taking the bold step of declaring your love for your best friend, a relationship guru advises lovers first to read the signs that signal any reciprocity of these deep feelings.
"Losing a best friend may be one of the most difficult and heartbreaking experiences you have in your lifetime. If you aren't sure how to process that your best friend died, know that there are many healthy options when it comes to coping with this type of loss."
Coping with losing a best friend could lead to depression or even suicidal thoughts, especially if your best friend means the world to you. Some coping tips include journaling your grieving process to understand your emotions and confusion better and doing things that can relive your best friend's memories.
"If you are happy with the friends you currently have, there's no need to try making a best friend for the sake of it. You might have friends but no best friend; that's perfectly OK. It's not necessary to have a BFF."
Not everyone has a best friend. Some would find this fact hard to believe, but a YouGov survey has shown that 1 in 5 of the US population claims to have no close friends. The essay, therefore, explores the reasons for this friendlessness and gives tips on building a bond with potential best friends, starting with your existing circle of acquaintances.
Check out our top writing prompts to help you celebrate and write about best friends.
Begin this essay by describing what your best friend looks like and what traits you like most about them. Then, given these qualities, would you consider your best friend a role model? Your essay can also answer how similar you and your best friend are and what things you both agree on. But if you have more differences than similarities, write how you deal with them or put them aside.
In this essay, describe your favorite ways to hang out with your best friend. What do you like doing together? Describe what a day spent with your best friend looks like and which part you like most about your dates. If your conversations draw your mutual admiration for each other, then talk about what topics make you talk for hours on end and their perspectives on things that you find fascinating.
Do different time zones make friends grow apart? Or does distance make the heart grow fonder? First, interview two to three people whose best friends moved to a different country or city. Next, learn how frequently they communicate with each other. Finally, compile these stories and make a smooth transition to each one such that the structure highlights the challenges of long-distance friendships and how each set of friends gets by.
Discarding best friends is a hard decision. But it is also brave if you feel they are dragging you down. For this prompt, you can pose a list of questions readers can ask themselves to grasp the situation better. For example, is your friend doing you more harm than good? Have you set boundaries that they find hard to respect? Then, explain how reflecting on each question can help one determine when it is time to cut some ties loose.
Falling in love with your best friend can only end in two scenarios: a happy ever after or an end of a beautiful relationship. Expanding on our essay prompt above, list down more tips to know when it is best to confront your best friend about your feelings or work hard to quash your emotions for the continuity of the relationship.
Pick out best friends from novels that formed friendships that touched you the most. They could be Harry, Ron, Hermoine of Harry Potter, Frodo, Sam of the Lord Of The Rings, or even Sherlock and Watson From The Adventures Of Sherlock Holmes. First, describe what it is in their friendship that you find most riveting. Then, narrate events that served as the biggest tests to their friendships and how they conquered these challenges.
What about dogs that some people find more lovable than others? Answer this in your essay by outlining the traits that make a dog the ideal best friend. For one, their loyalty makes us confident that they will not betray us. If you have a dog, write about the qualities that make your dog a reliable and fun companion. Then, narrate events when your dog proved to be your best friend.
If you're still stuck, check out our general resource of essay writing topics .
If you want to ensure that your thoughts flow smoothly in your essay, check out our guide packed full of transition words for essays .
Martin is an avid writer specializing in editing and proofreading. He also enjoys literary analysis and writing about food and travel.
View all posts
Essay on My Best Friend for Students and Children
500+ Words Essay on My Best Friend
Friendship is one of the greatest blessings that not everyone is lucky enough to have. We meet a lot of people in the journey of life but there are only a few who leave a mark on us. My best friend is one such person who has been able to make a positive impact on my life. We have been a part of each other's lives for the longest time and our friendship is still developing. She has been with me through all the thicks and thins. Most importantly, I feel extremely fortunate to have someone as a best friend in my life. In this essay on my best friend, I will tell you about how we became friends and about her best qualities.
Our Friendship
Our friendship started when my best friend came in as a new admission to our class. Both of us were hesitant to talk to each other at first, but gradually we developed a bond. I remember the first time my best friend tried to talk to me; I rolled my eyes because I thought there was no use and we wouldn't hit it off. However, to my surprise, we became best friends by the end of the session year.
We learned so many things about each other and found out that our taste in music and fashion was so similar. Since then, there was no stopping us. We spent all our time together and our friendship became the talk of the class. We used to help each other out in studies and visited each other's homes as well. We made sure to have lunch together on Sundays. We also used to watch movies and cartoons together.
On our summer break, we even went to summer camp together and made a lot of memories. Once during the summer holidays, she also accompanied me to my maternal grandparents' home. We had a fabulous time there. Moreover, we even invented our own handshake which only both of us knew. Through this bond, I learned that family doesn't end with blood because my best friend was no less than my family. Friendship is one relationship that you choose, unlike all other relationships.
Get the huge list of more than 500 Essay Topics and Ideas
Qualities of My Best Friend
I feel one of the main reasons why I formed such a bond with my best friend was because of the qualities she possesses. Her courage always inspired me to raise my voice against injustice as she always stood up to her bullies. She is also one of the smartest minds in class who doesn't only excel academically but also in life. I have never seen a dancer as good as my best friend, the accolades she has won are proof of her talent.
Above all, I feel the quality that appeals to me the most is her compassion . Whether it's towards humans or animals, she always keeps the same approach. For instance, there was an injured stray dog that was wailing in pain, my best friend did not only get him treated but she also adopted him.
Similarly, she saw a poor old woman on the streets one day and she only had money for her lunch. My best friend did not hesitate once before giving all of it to the poor lady. That incident made me respect her even more and inspired me to help the underprivileged more often.
Get English Important Questions here
In short, the bond I share with my best friend is one of my most prized possessions. Both of us inspire each other to become better humans. We push each other to do our best and we are always there in need. A best friend is indeed a precious gem and I am fortunate to have found that gem of my life.
Download Toppr – Best Learning App for Class 5 to 12
FAQs on Essay on My Best Friend
Q.1 Why is it important to have a best friend?
A.1 It is important for everyone to have a best friend as they are our well-wishers with whom one can share everything. In other words, it gets tough to share things with your parents or siblings, but with a best friend, we never hesitate. Additionally, they always support us and boost our confidence.
Q.2 What are the essential qualities of a best friend?
A.2 A best friend should be understanding. One must be able to share anything with them without the fear of being judged. They should be supportive and encouraging of one another. Subsequently, one must always look out for their best friends in times of need.
Q.3. Should you consider all your friends on various Social media as true friends?
A.3  You may have a number of friends on Social media, but they cannot be considered as true friends. Most of them are mere acquaintances. People with whom you talk only occasionally because they are in the same school, college, colony or workplace, but there is no bond of a true friend are acquaintances. A true friend is a person to whom you would go during your hard time seeking help. However, some acquaintances may become friends as time passes by. Thus, we can say that all friends on Social media are not your true friends.
Q.4. Can you have a negative influence on your life due to friends?
A.4  Friends greatly influence one's life. It is always said that your company defines your character. Friends with good qualities have a positive influence on your life. They motivate you and guide you. Similarly, friends who have bad qualities can negatively influence your life.
Travelling Essay
Picnic Essay
Our Country Essay
My Parents Essay
Essay on Favourite Personality
Essay on Memorable Day of My Life
Essay on Knowledge is Power
Essay on Gurpurab
Essay on My Favourite Season
Essay on Types of Sports
Which class are you in?
Download the App
Onlymyenglish.com
Learn English
My Best Friend Essay in English (100, 200, 300, 500 Words)
A best friend is a special and unforgettable person in our lives and will stay longer than other common friends. We share most of the things, conversations, and important talks and support them anytime in our lives.
In this topic, we are discussing the best friend and the memories that we all spent with our friends and best friends.
We have covered an essay pattern in various paragraphs of around 100 words, 200 words, 300 words, and 500 words, respectively, that helps many of the children or students of class 2 to 12th to understand the short and descriptive essay pattern of the best friend.
Table of Contents
My Best Friend Essay 100 Words
I always thank God that he sent Rahul into my life as my best friend, and I also wish that everyone has a friend like Rahul. Rahul and I met on the first day of school after the summer vacation when we were studying in the 5th standard.
I also remember an incident when our class teacher asked him about his previous school and the place from where he came. He is a good speaker, and he gave an interesting answer to everyone in his introduction in class.
He is good at studies and also a good athlete. He loves running and singing too, and his handwriting is also very neat and clean. I feel happy to become his friend, and he also loves my company, and we spend most of our time together.
My Best Friend Essay 200 Words
I have had a lot of friends since childhood, but Raghav is one of the kindest and most trustworthy friends for me. I must say that Rohan has been my best friend since childhood. He is a very good person and a true friend because he has a good manner that he never lies to anyone, and hates people who lie to him. He is a kind boy and also a sincere student. We both live in the same building, and our apartments are also in front of each other.
My parents also met my friend in the school at the parents-teachers meeting, and they also like Raghav and his sincerity. We both have been in the same class from the 3rd standard until now. We are in the 10th standard now, and we both help each other in the preparation for Board exams, which will be held in the month of March.
He always invites me to his house to play video games with him. Every Sunday, we both enjoy playing video games with popcorn and juice together. Sometimes, our school teachers also wonder about our true friendship and the strong bond between us. He has a set of badminton rackets and a shuttle, and we also play together in the evening near our building. We both love each other's company.
My Best Friend Essay 300 Words
Everyone has at least a single friend who is more than just a friend to them. Getting a friend is common, but getting a true friend is very rare and a bit special. It is like a big achievement for people to get a trustworthy and lifelong best friend. I also had a best friend in my life too since childhood. His name is Ganaraj, and his mother is Telugu. We are neighbors too and also classmates. We always sit together in school and also spend most of the time together.
He is a very talented person and always supports me in my studies. We both like mathematics, and also we love to solve maths numerical problems. I like to play games, and we both always play games together and participate in the sports that are held in school. Our favorite sport is Cricket, and we both are good all-rounders on our school cricket team. Our class teacher always suggests and supports us to play cricket even better and also helps in education to achieve success in life.
He is very valuable to me, and I always value his friendship as I value my parents. He is like my family, as a brother from another mother. Whenever I need his help and support, my best friend is there for me to hold me. We both live in the precious moment and create memories that will stay with me forever. Our friendship is a kind of beautiful relationship, and I hope any kind will never break these mistakes. Every Sunday, we go together to a playground near our locality, and we spend most of our time there. My parents also like Ganaraj to be my friend. Everyone is happy with our friendship and has a strong bond that never goes down in any situation.
My Best Friend Essay 500 Words
My best friend's name is Siddhart Jadhav. We have been friends since class 7th A in Alfred Nobel High School. We both studied in the same school in childhood but not in the same class as our sections are different. Later that time, all the students from all the sections are sorted according to the previous academics' percentages and grades and separated into four different sections. Due to this separation, I met Siddhart in the 7th A, and we became friends at that time. Later, time goes by, and our friendship bond becomes stronger, and we become best friends with each other and spend most of our time together in school, tuition, and extra classes. We also sit on the same bench in the classroom.
Our likes and dislikes are also common, and we also love to dance and sing. In every annual gathering and other function that is held in our school, we both participate and give our best performances. We never wanted to win the competitions, our intention was to enjoy the gathering. Some of our school teachers don't like our togetherness and friendship, but some of them loved and always blessed our strong bonded friendship to stay longer and longer. Siddharth and I always talked in the running classroom, and most of the time, our teacher also punished both of us by standing outside the classroom. We always tried to irritate the lecturer in the chemistry lectures by asking tons of doubts and questions. We eat tiffin boxes sitting on the last benches.
Apart from this naughtiness, Siddharth is very punctual, and he is never late for coming to school and attending classes. He always completes his homework at a given time and being with him, I also start studying very well and completing my homework on time. He keeps his books and copies very clean. His writing is very nice and encourages me to write cleanly and clearly for better understanding. My parents also compliment my friend that being with him, I also become responsible and a good student.
Siddharth and I are both excellent football players and athletes. When we both start playing the football game, the opponent team never wins. Our sports teacher always motivates us and tells us that we will become good football players one day. My parents also know Siddharth very much, and they like his pleasant behavior. Feel free when Siddharth and I stay together, whether for playing games, video games, study, or for going out to have fun with other classmates. Siddharth is my best friend, my first friend. He is the one who offers me help in my studies when I need it, supports me and always shows love to me, defends me, and stands by my side in any situation no matter what.
In academics, my best friend, Siddharth, is chosen to be awarded the best student of the year in the 10th class. He is one of the brilliant students of our school and also won many of the competitions that were held in school. He is like a well-wisher, and I always enjoyed his company. He, too, feels secure and relieved by spending time with me as well. He is like a problem-solving friend to me. I never wanted to lose him in my life.
Global Warming Essay
Mahatma Gandhi Essay
Essay on Holi
Independence Day Essay
My Family Essay
My School Essay
You might also like
My hobby essay in english, essay on friendship in english, nature essay in english for students, myself essay in english for students, my family essay in english (100 , 200, 300, 500 words), social media essay in english.
Essay on My Best Friend in 200, 300, 400, 500 and 600 Words
We have come with some short and long essays from my best friend. These essays are suitable for all class students. You can find the most preferable one for yourself.
In This Blog We Will Discuss
Short Essay on My Best Friend in 200 Words
Please enable JavaScript
Friends are a really important part of life. We all have friends. But every friend is not the same. There is some special friend always in everyone's life. In my life, I have a very special friend also and I consider him as my best friend . His name is Adil. We read together in class three.
We are studying together in class three. He lives in my neighborhood . We spend a lot of time together. We are family friends too because we are living in the same place for decades. His parents often visit our home. We also visit them.
Sometimes he comes to my house and helps me with my homework. He is a really smart and brilliant student. According to roll number, he is the first boy in the class. He has no ego, he helps everyone. He is also the class captain.
I think he has enough leadership qualities in him. If I face any obstacle or problem in the school I inform him and always he is there for me. He is the most helpful person, I have ever seen. We want to keep our friendship forever. We have a really good understanding.
Essay on My Best Friend in 300 Words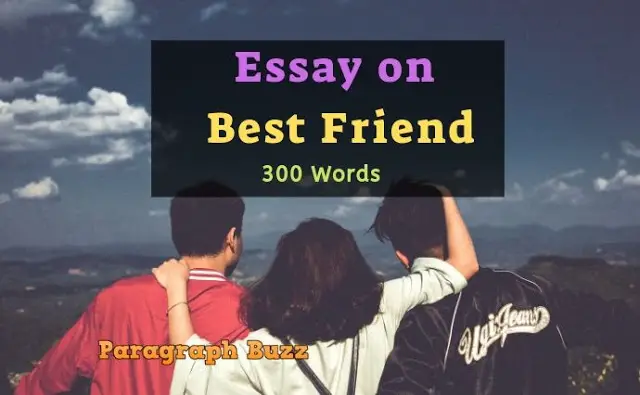 Introduction: Friendship is a really important thing in our life. We all have friends; indeed we need friends to spend time, share feeling and do fun. Friendship is a really crucial relationship. It doesn't have any boundary; friendship could bring labor and an engineer in the same place.
That's why we need to priorities this relation. But every friendship isn't the same, there is some friendship these are really extreme and awesome. We all have that friend who is the closest and most favorite. We call him best friend. Yes, we all have that best friend. Today I am going to share my feelings about my best friend .  
My Best Friend: My best friend's name is Rahul. He is my classmate, we are studying together from class one. From the day we met, we are always together and we have grown with really good bonding. Actually, we have so many common things between us and that's why we have been so close.
Rahul is a really good boy. His behavior is so good. He is helpful too. When I face any problem in school, I inform him at first. He always tries his best to solve my problem. And every time he becomes successful to solve these. After school, we used to spend time together in the nearest playground.
Sometimes he visits my home and I visit his home. My parents really like him and his parents also like them. Our parents are also good friends. They meet and greet very often. Especially on any occasion, they send sweets to each other house.  
Conclusion: I wish to keep the friendship alive for the rest of my life. Rahul is the one who understands me the best and he also considers me as his best friend. We are really happy to be a friend of each other.
Essay on My Best Friend (400 Words)
Introduction: We all have friends and there are few friends are really close to our heart. Most of the time, we address them as a best friend. I have a best friend in my life too. Today I will share my feeling and everything about him. He is a really awesome guy.  
Definition of Friendship: Friendship is a really broad term. There are lots of types of friends in our life. We can't count them the same in our life. They all are different and their contribution to our life is also different. Some of them may be very close to us and some of them not.
Google says friendship means a state of support and mutual trust between two different humans. Friendship only doesn't only have in the human race; we find that other animals also understand this. So it's a very important relationship in life. We need to understand and make good friends be happy.  
My Best Friends: I have a few best friends in my life. Today I am going to share about a few of them; I hope you will like it. I consider Rajesh as my best friend and we are studying together in the first grade. The day when I started school, I met with Rajesh and we are friends from then.
He is a really interesting guy. The most amazing thing about him is he is a good cricketer. Our school was an inter-school champion last year, because of his amazing batting performance in the final. After the tournament, the school committee has promoted him as the captain of the team.
Rajesh is really helpful. He helps everyone in their need. When I face any problem I inform him and he helps me. We spend lots of time together. Besides his sports, he is a good student too. If I miss any of my classes, he informs me and helps me to do my homework. Rishab is another best friend.
Actually, I, Rajesh, and Rishab always stay together and we are the trio. Rishab is also a very good guy. He is very helpful and he has a big heart. He is the top student in the class and he never shows attitude because of that.  
Conclusion: Friendship is a really good relationship. We should respect him and need to keep our friendship alive with our good friends. Always need to help them and go ahead in their bad times.    
Essay on My Best Friend in 500 Words
Introduction: Everyone has friends in their life, as like others I have too. Actually, I have lots of friends. But there is one thing, all friends are not the same. We always have one friend who is really special in our life. We address him as his best friend. So we all have one or two best friends in our life. Today I will share all the information about my best friend and will tell you who is a good friend and how to understand this.  
Definition of a Good Friend: There are so many friends but everyone is not good. If you want to understand a friend good or bad, we need to follow a few rules. Today I will share these here. A good friend will never guide you to do a bad thing.
He will always forbid you to do any types of negative work. If he becomes fails to control you, he will leave you, but never support your bad thing. On the other hand, a bad friend will help you to do bad things. As an example, if any of your friends smoke and ask you to do smoking then, he is not a good friend.
A good friend will keep you away from bad habits. There are so many ways to understand someone's friendship. So we all need to find good friends and need to spend time with them. This will keep us away from obstacles and problems.  
Who Deserve to Be Your Best Friend?: Before considering someone as a best friend, you have to understand a thing that deserves to become a best friend? A friend who is trusted and you can trust him easily. They will have your faith with their behavior.
So before considering a best friend, understand if he is trusted or not. Anyone won't allow a guy as a friend who lies a lot. Being a good student is also important. If your friend is a good student, you have a chance to do study better and improvise. Good students are better friends.  
My Best Friend: My best friend's name is Ritika. We are studying together in class three. She is a really attractive girl. She is very popular in school, because of her dancing skill. She is an amazing dancer and won the district championship last year.
Everyone in the school loves and respects her. I really feel proud because of her success. She is a good student also. She never misses the class and helps me a lot to do my homework. She lives in my neighborhood. Her family is our family friend. They visit our house on every occasion and we also visit their house. We love spending time together and she is really funny. She has a good sense of humor. She shares lots of interesting stories with me.  
Conclusion: Having a best friend is really important in life. I have got Ritika and she will remain as a best friend forever. We have lots of common things between us that are the strength of our friendship.    
Essay on My Best Friend (600 Words)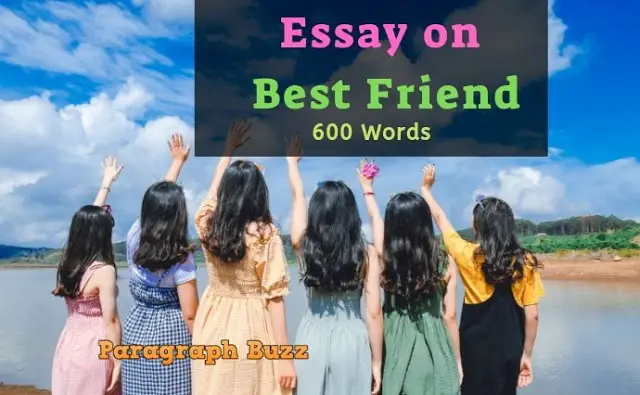 Introduction: Friendship is a really good relationship between two humans. We all have friends and we understand the importance of friendship very well. We need to respect this relationship and need to work making our friendship better with our friends. But in most of the case, we have a special friend who is totally different from the others, who are so much similar to me and who understand me very well. Yes, we all have that friend. We call him 'best friend'. Today I will share lots of things about my best friend.  
My Best Friend: My best friend is Rajib, he is my classmate. We are studying together in primary school. We are childhood friends and spend most of our time together. After school, we meet and play in the nearest playground or spend time in the house.
Rajib's father is an Engineer and his mother is a housewife. He has been raised in a really good family with a good manner. He presents himself very politely in the school with everyone. He respects every single teacher and all the teachers like him a lot. Not only the teacher but also the students love him a lot.
Rajib's hobby is gardening. He has a very small garden in front of his house. Actually one of her elder cousins suggested he start gardening , from that time we together worked hard to make that plan true. Finally, now his garden is full of several flower trees. We are planning to seed some vegetables in the garden. I think he will be able to make the garden larger.
His family is really supportive. They care about him and give support to his works. His mother attends the class in every project or exam time. She is very aware of his study. As a result, he has been the top student in this class. I hope he will keep his performance continue in the near future.  
His Special Skill: Rajib has a really amazing singing skill. We didn't know anything about this. But in an annual function, he planned to sing a song. I was thinking to listen to something ordinary. But in the day, he sang 'Amaro Porano Jaha Chay', a Rabindranath song with amazing tune and voice. The entire school was silent while he was singing. I was really impressed. I loved his skill. I requested him to keep continue singing. And he is very positive about this. I hope one day, he will be a very famous singer.  
Our Common Interests: We have so many common things, especially in hobbies and general interests. As I said before he has got a garden and it's his hobby , I am also the same. Gardening is also my hobby. I am thinking to start my own garden. Except for gardening, he loves reading books like me. He has a family library in their house. When I visit their house I spend lots of time in the library. Sometimes I borrow a few books and send them back after reading.  
Our Different Career Thinking: Besides singing he wants to become a doctor. And he is studying really hard for this. We have so much difference in thinking in this case. I always wanted to become a school teacher. I love teaching and I enjoy that profession. That's the only and biggest difference between our interests.  
Conclusion: Overall, he is the best friend of mine. We love spending time together. He is very helpful and kind-hearted. He loves to help people. If anyone face a problem, he never refuses to help them.
Relates Essays and Paragraphs
Essay on Freedom of the Press in 600 Words for Students
Essay on Internet Advantages and Disadvantages for Class 1-12
Essay on Winter Season in 200, 300, 400, 500, 600 Words for Class 1-12
Essay on Internet in 300, 400, 500, 600 Words for Class 1-12
Essay on Good Manners in 300, 400, 500, 600 Words for Class 1-10
Essay on Early Rising in 300, 400, 500, 600 Words for Class 1-10
Essay on Advantages and Disadvantages of Mobile Phone for Class 1-12
Essay on My Favourite Teacher in 400, 500, 600, 700 Words for Class 1-12
Value of Education Essay in 300, 400, 500, 600, 700 Words for Class 1-12
Essay on Childhood Memories in 200, 300, 400, 500, 600 Words
Essay on My Favourite Book in 200, 300, 400, 500, 600 Words
Essay on Village Life in 300, 400, 500, 600 Words for Class 1-10
Essay on My Father in 300, 400, 500, 600, 700 Words for Class 1-10
Essay on My Village in 200, 300, 400, 500, 600 Words for Class 1-10
Essay on My Daily Routine | 200, 300, 400, 500 Words for Class 1-10
Essay on My Home in 200, 300, 400, 500, 600 Words for All Classes
Essay on My Dream in 200, 300, 400, 500, 600 Words for Students
Importance of Reading Newspaper Essay | For All Classes
Essay on Importance of Games and Sports: 200, 300, 400, 500, 600 Words
A Rainy Day Essay: 100, 200, 300, 400, 500 Words
Essay on Importance of Computer for All Students
Essay on My School for All Class Students
Essay on My Dad My Hero for All Classes
Essay on How I Spent My Holidays at Home
Related posts:
Essay on Social Media for School and College Students
Essay on Female Education: For All Students
Essay on Aim in Life | 100, 150, 300, 500 Words Paragraphs and Essays

How To Write a My Best Friend Essay
Definition: What Is a My Best Friend Essay?
Write about what you know is sage advice often given to fledgling writers. And what do many of our young students know more about than their trusty sidekick, who is a constant presence through thick and thin?
A My Best Friend Essay is precisely what it sounds like; an essay the student writes that is focused on their closest pal's endearing attributes (and otherwise).
However, the My Best Friend Essay is more than just a chance for students to wax lyrical about their BFFs. It is an authentic opportunity for students to hone their composition skills and exercise their creative flair.
All this while talking about one of their best mate – not bad!
STRUCTURING a My Best Friend Essay
This is an essay. It says so right there in the title! Just how complex the structure of a student's essay is will depend on essential factors such as age and ability. However, the 5-paragraph essay structure is a perfect framework for this type of composition.
One of the most beautiful aspects of the 5-paragraph essay is that it is easily modified to differentiate between lower or higher ability students by simply adjusting the number of paragraphs. The essay will still contain the same essential elements of an introduction, a body, and a conclusion, regardless of how long it is.
The 5-paragraph (or hamburger) essay is a craft in itself and much too broad a topic to go into at length. Check out our complete guide here if you want more detail on this handy essay template.
Briefly though, in essence, the 5-paragraph essay comprises three parts:
The Introduction : The opening paragraph will orient the reader to the topic of the essay, in this case, by introducing the show's star, the best friend .
The Body : In the traditional 5-paragraph essay, this makes up three of the five paragraphs. In this type of essay, the student will use these paragraphs to flesh out the main reasons they value their friend, or (at a more advanced level) they will tell a story about them that illustrates why they are the student's best friend.
The Conclusion : In the conclusion, the student can sum up why their friend holds the hallowed title of 'best'. Or, at a higher level, the student can use the final paragraph of their essay to look forward to the future of their relationship with their best friend.
DAILY WRITING JOURNAL UNIT FOR ALL TEXT TYPES
Our FUN DAILY QUICK WRITE TASKS will teach your students the fundamentals of CREATIVE WRITING across all text types. Packed with 52 ENGAGING ACTIVITIES
My Best Friend Essay Story
While we are teaching a short essay on my best friend', it can also be approached from another angle, i.e., as a nonfiction story.
While the clearcut essay format may be eminently suitable for younger students, you may wish to revisit this genre with older students, this time emphasising storytelling.
In this creative nonfiction approach, students can merge the essay format with storytelling elements such as character, setting, central conflict, rising action, climax, falling action, and resolution.
Constructing their best friend composition in this manner allows students to work on structuring a nonfiction text. Simultaneously, it offers them a chance to develop their creative flair.
My Best Friend in 10 Lines
Another approach particularly well-suited to younger students is the my best friend essay 10 lines format.
This helps younger students get writing by giving them a clear target to aim for, which makes planning easy.
However, you can still introduce the three elements of the 5-paragraph essay here. As students list the points they want to make in their 10 lines, they can be encouraged to group these into introduction, body, and conclusion sections.
For example, a plan might look like this:
A 'My Best Friend in 10 Lines' Plan
Introduction
Line 1: My friend's name.
Line 2: What she looks like.
Line 3: Where she is from/her family.
Line 4: What friendship means to me.
Line 5: How we met.
Line 6: The kindest thing she has ever done.
Line 7: The funniest thing she has ever done.
Line 8: My absolute favorite thing about her.
Line 9: Restate why she is my best friend.
Line 10: How I see our future together.
To complete their 10-line ode to their friend, the student simply builds proper sentences around each of these (or similar) ideas.
More on Planning a My Best Friend Composition
As we can see in the sample plan above, the planning process is relatively straightforward when the 5-paragraph essay structure serves as a framework. However, we may want to take things up a notch for students of a higher ability.
A good, old-fashioned brainstorming session is an excellent starting point for the student. They can list their favorite memories and their friend's best features.
While younger students may inevitably write something of a hagiography (a biography of a saint!), older students may want to present a more realistic portrait of their ever-present amigo.
Likewise, if the student is undertaking their composition in a narrative nonfiction form, they'll need to map out the narrative arc of their story at the planning stage.
As with any story, the conflict will serve as the engine of the narrative. However, this conflict does not have to take the form of a problem between the writer and the best friend. After all, this text is more likely to be something of a love letter than a letter of complaint. Instead, the conflict is more likely to take the form of a problem or a challenge faced by the writer and their pal together.
Whether or not the student's text will take a full-blown story form, true-to-life anecdotes will bring life to the student's writing. The planning process is the perfect time to dump these onto paper, even if they don't all make it into the final draft.
How to Start a MY Best Friend Essay
As with most text types, fiction or nonfiction, the writer will want to grab the reader's attention from the outset. An effective way of doing this is by using a hook.
How to Hook The Reader
The student writer has many methods available to grasp the reader's attention. While some of these will only be suitable for more advanced students, most can be adapted with a bit of effort for our younger writers.
Start in the Middle of the Action
Technically known as, In Medias Res , this technique involves opening the story in the middle of a moment of dramatic tension with the exposition filled in later. This type of wizardry is probably best reserved for the more skilled student writer.
Make a Bold Promise at the Outset
The promise of a big payoff can undoubtedly catch a reader's eye and draw them in, but the student-writer must follow through later in the text. For less experienced students, you may want to offer a writing prompt to help out here. For example, 
My best friend Jack is truly one of a kind, but just how special he is wasn't clear to me until the day a fire broke out in our school.
Students can quickly adapt such prompts by changing the event mentioned to their own circumstances.
Create a Sense of Intimacy
Another way to grasp the reader's interest is to create a sense of intimacy right from the start. This can be achieved by addressing the reader directly in a conversational tone. Students should use informal language and approach writing their text as if they were speaking to a close friend – this is perfect for this writing style.
Another way to create interest (and a sense of intimacy) is to open up with an interesting anecdote about the friend. Students can select an interesting or humorous story to use as a carrot to entice the reader in. The student could substitute an exciting or amusing fact in shorter pieces for a full-blown anecdote.
Quotes are a great way to garner attention. There are many online repositories of inspirational quotes on every topic under the sun where students can find a golden nugget of friendship-based wisdom to open their masterpieces. They must simply type in keywords such as 'famous', 'quotes', and 'friendship' to uncover a smorgasbord of well-articulated wisdom for students to choose from. However, students should ensure the sentiment expressed in their selected quote ties into the type of friendship described in their work.
Working the Body
As we stated earlier in this article, the 5-paragraph essay structure, or the narrative writing arc, lays out a suitable template for the student-writer to work their way through the body of their text. However, it's worth pointing out five areas where a little attention can significantly impact.
The devil's in the details. The more specific the student is in their writing, the more effectively they will communicate with the reader.
Encourage students to be as precise as possible in their descriptions. A thesaurus is an excellent tool to help students find just the right word for the job.
Often, emergent writers rely on the same couple of simple sentence structures in their writing. This soon makes the writing monotonous for the reader; if they continue to read, it is only with effort that they will finish the student's work.
Variety is not only the spice of life but also the spice of good writing. Encourage students to vary their sentence structures and alternate between long and short sentences to diversify the rhythm of their writing and evoke interest on the reader's part.
Weaving dialogue into a my best friend essay text is a great way to bring colour and variety to a student's writing. It also allows the student to practice punctuating dialogue – an essential skill!
Students will need to learn to listen carefully if they are to be able to write how people actually speak. Encouraging them to read their dialogue aloud is an effective way to check if it rings true.
Incorporate Literary Devices
Though this is undoubtedly a nonfiction text, it has firm roots in creative writing too. Students should incorporate some of the literary techniques and devices that we'd more commonly associate with poetry and fiction writing to add colour, creativity, and imagination to their writing.
For example, for younger students, physical descriptions of their BFF provide the perfect opportunity to introduce similes and hyperbole. Don't be afraid to get comical here; writing should be fun, after all.
Does their friend have a big nose? How big? As big as an elephant's trunk, perhaps?
Just make sure students avoid being too mean or poking fun at areas too sensitive for their friends.
It is easy to differentiate different abilities by challenging stronger students to use more complex literary devices in their work. Zoomorphism anyone?
Emergent writers often display a bias towards only using the sense of sight in their descriptions. To bring their writing up a notch, encourage your students to employ all five senses in their writing.
By evoking the sense of hearing, smell, taste, and touch in their work, students will help their writing to come alive in the reader's imagination.
WRAPPING THINGS Up
In a regular 5-paragraph essay, the concluding paragraph is usually the time to summarize the main arguments and drive home the thesis statement one more time. Obviously, things are a little bit different in a "my best friend essay."
Of course, students can take the opportunity to revisit and restate the main reasons why their best friend holds the best-friend-championship belt. Still, there is a more artistic way to use their composition's final paragraph.
Ask students to think about their friendship and where they see it in five, ten, twenty, or even forty years.
Undoubtedly, for younger students, in particular, this may be a bit of a challenge, but it can be a fun thought experiment too. Students can pose themselves questions to help, such as:
Will we be neighbours?
Will we work together?
Will our children go to school together? Etc.
Taking a tentative step into the possibilities of the future can make for an impactful ending.
MY BEST FRIEND ESSAY EXAMPLE
So that should get you well on your way to creating an excellent my best friend essay that will not only get you some great grades but also score you some brownie points.
COMPLETE DIGITAL AND PRINT FUN WRITING UNIT
25 FUN and ENGAGING writing tasks your students can complete INDEPENDENTLY with NO PREP REQUIRED that they will absolutely love.
Fully EDITABLE and works as with all DIGITAL PLATFORMS such as Google Classroom, or you can PRINT them for traditional writing tasks.
RELATED ARTICLES TO MY BEST FRIEND ESSAY
How to Start an Essay with Strong Hooks and Leads
How to Write a Biography
7 Evergreen Writing Activities for Elementary Students
Figurative Language for Students and Teachers
The content for this page has been written by Shane Mac Donnchaidh.  A former principal of an international school and English university lecturer with 15 years of teaching and administration experience. Shane's latest Book, The Complete Guide to Nonfiction Writing , can be found here.  Editing and support for this article have been provided by the literacyideas team.
A FULL-YEAR of NONFICTION WRITING RESOURCES .
EXPLORE Tech Help Pro About Us Random Article Quizzes Request a New Article Community Dashboard This Or That Game Popular Categories Arts and Entertainment Artwork Books Movies Computers and Electronics Computers Phone Skills Technology Hacks Health Men's Health Mental Health Women's Health Relationships Dating Love Relationship Issues Hobbies and Crafts Crafts Drawing Games Education & Communication Communication Skills Personal Development Studying Personal Care and Style Fashion Hair Care Personal Hygiene Youth Personal Care School Stuff Dating All Categories Arts and Entertainment Finance and Business Home and Garden Relationship Quizzes Cars & Other Vehicles Food and Entertaining Personal Care and Style Sports and Fitness Computers and Electronics Health Pets and Animals Travel Education & Communication Hobbies and Crafts Philosophy and Religion Work World Family Life Holidays and Traditions Relationships Youth
EDIT Edit this Article
PRO Courses Guides New Tech Help Pro Expert Videos About wikiHow Pro Upgrade Sign In
Browse Articles
Learn Something New
Quizzes New
This Or That Game New
Train Your Brain
Explore More
Support wikiHow
About wikiHow
Log in / Sign up
Education and Communications
Writing Techniques
Descriptive Writing
How to Describe Your Best Friend in a Paragraph
Last Updated: May 12, 2022
This article was co-authored by Seth Hall and by wikiHow staff writer, Madeleine Flamiano . Seth T. Hall (ICF ACC, CLC, and MNLP) is a Certified Life Coach and Founder of Transformational Solutions, a Los Angeles-based life-coaching company that helps people achieve their toughest goals, find their own voice, and think outside the box. He has been a life coach for over 10 years, specializing in personal development, relationships, career and finance, and wellness. He has helped his clients break the negative cycles in their lives and replace them with a positive, proactive mindset. Seth believes that everyone has the potential to live a fulfilling and rewarding life, and works passionately to help them reach their full potential. With a deep understanding of how our minds work and the power of positive thinking, he encourages his clients to find their unique paths in life and find success on their own terms. He is a certified master practitioner of Neuro-Linguistic Programming, a featured co-author for WikiHow, and co-author of "The Mountain Method", "The Happy Tiger", and "The V.I.S.I.O.N.S. Program". This article has been viewed 31,812 times.
If you want to make your bestie laugh and smile, you've come to the right place. All you need to do is write from the heart, and we'll show you how to do just that. Here, you'll find a ton of examples that range from sweet to funny. Read on for some inspo and craft your own beautiful paragraph to describe your best friend!
Grateful paragraph
BFF paragraph
Cute paragraph
Devoted paragraph
Funny paragraph
Good morning paragraph
Adventurous paragraph
Sentimental paragraph
Family paragraph
Memory paragraph
Acceptance paragraph
Faith paragraph
Adoring paragraph
Artistic paragraph
Impressed paragraph
Lesson paragraph
Loyalty paragraph
Inspired paragraph
Trusting paragraph
Loving paragraph
Expert Q&A
↑ https://kidshealth.org/en/teens/gratitude-practice.html
↑ https://www.seventeen.com/life/friends-family/a29764/things-you-only-do-with-your-best-friend/
↑ https://www.marieclaire.co.uk/life/signs-true-best-friend-for-life-527131
↑ https://www.operationwarm.org/newsroom/blog.html/article/2017/07/06/50-nice-things-to-say-to-a-friend
About This Article
Did this article help you?
You Might Also Like
Featured Articles
Trending Articles
Watch Articles
Terms of Use
Privacy Policy
Do Not Sell or Share My Info
Not Selling Info
wikiHow Tech Help Pro:
Level up your tech skills and stay ahead of the curve
About Project
Testimonials
Business Management Ideas
Essay on My Best Friend
List of essays on my best friend in english, essay on best friend for kids – essay 1 (150 words), short essay on best friend – essay 2 (250 words), essay on my best friend – essay 3 (300 words), essay on my best friend – essay 4 (400 words), essay on my best friend – essay 5 (500 words), essay on my best friend – common interests and different career paths – essay 6 (750 words), essay on my best friend – essay 7 (1000 words).
Students of different classes are often required to write essays on My Best Friend, no matter whether the student is in class 1 st or 2 nd or is studying in a higher class.
Here we have come up with different essays on My Best friend which suit the needs of students of all classes. These essays shall definitely ease the stress the students face while compiling essays on such topics which though seem easy to write but consume a lot of time and energy.
A person's best friend is the closest and most special person in that person's life. A best friend is someone with whom we share all of the most important and crucial things in our life.
Best friends support each other in everything they do. My best friend is Frank; our parents are also very good friends. I can't even remember when we became friends which show how long we have been friends.
There are pictures of us crawling together as babies. We do almost everything together, we understand each other so well and he is always there to listen to me and comfort me when I am sad and not feeling too good.
Some people think we are siblings because we are always together and we live on the same street so we spend all the time together at home and in school.
My best friend is the greatest friend in the world.
The one person in the world that will give you equal love and devotion like your parents and lovers is your best friend. My best friend is Mark. We both study in the same school. Mark also helps me in my studies. We also live in the same locality. My best friend Mark and I spend most of the time together doing the things we like to do. We enjoy our life according to our needs and wishes.
My best friend is the person on whom I can truly count on all through my life. Whenever I need help or support, my best friend is always there for me.We have lived moments together and have created memories that will remain throughout my life.
Having a best friend like Mark makes my life easier. In any crucial situation, the first person that comes to my mind is my best friend. Whenever I am in any problem, my best friend helps me to get out of the problem by providing the best solutions. My best friend gets angry when I do something wrong and appreciates me when I achive something.
My best friend helps me to become a better person. We plan our weekends and enjoy together. My best friend is the person who makes me happy and deserves all my love and attention. My best friend has been my support system and my strength. No one can take the place of my best friend Mark in my life.
Friendship is a great blessing in anybody's life. A person gets acquainted with different people during their life journey. Among these, we find a few who think in our wavelength with similar taste and nature. We become more attached to these type of people and spend more time with them. Gradually a kind of relationship develops which turns out to leave long-lasting impressions in one's life.
It is an indication of a healthy relationship, and the friendship starts from here. And for most of us, friends are more or less family. You and your friends will have many things in common. You spent most of your day with your friends. You share anything and everything with your friends. In short, the most memorable moments in everybody's lives will be the ones spent with the best friends.
I am indeed lucky to have my school friend, Kajal as my best friend even now. I still remember the day I met her. It fell on the second day of my U.K.G class. It sounds to be a cock and bull story, but I earned the best friend of my life when I was just five years old. I do believe that she is the best thing ever happened to me. She is still there as strong motivator.
We played together, studied together, laughed together, sometimes cried together, did grow up together, made incredible memories together and finally when fourteen years of school life came to pause, we bid goodbye and parted our ways.
Friendship never ends:
Though miles apart, we either call or send messages on a daily basis. Wherever we go, we are connected by heart and manages to organize a meet up once every three months. We chat about the events in our lives so far, cherish our mischievous moments together, reminisce our good old days, capture every single moment in photographs and separate again.
Life continues its incredible journey, so many intimate friends moved in and out of my life, but none replaced the sole position reserved for my girl, now a strong woman, who stood by my side during the ebb and flow of my little life.
Introduction:
A friend is just anyone with whom a bond exists and mutual affection forms a relationship. A person could have many friends depending on the social character and the ease of being relatable with others. At different stages of life, we need friends who are the same level as us in order to fit in but to some people, that is not an option because they believe in functioning independently, which is still okay.
Psychologists recommend that people should co-exist together so that they can help each other during times of need. There is also a fact that coping mechanisms to stress are better off when friends are involved. A friend could be any one but a best friend is usually that one person you value the most of all your friends. A best friend is like family.
Who is my best friend?
My best friend is a girl named Shanaya. We grew up together. Our parents were friends from college and so they progressed to pursue the same career and that is how they ended up in the same neighborhood because they work in the same hospital. Her father is a doctor while my father is an anesthetist.
Since we were young, we would play together, went to school together. We were separated for about one year because she joined a different high school from mine but she later joined me at my current school. The separation made me realize that she was actually my best friend because it was hard without her around. My best friend and I are now in senior year but different classes. We interact on a daily basis.
Reasons why I like my best friend:
My best friend possesses qualities that just make me love her. She is kind to everyone, even animals. We have grown up like sisters and she has been the bigger sister to me because she has always protected me from bullies.
She is intelligent both academically and in issue concerning life. My class performance was not so good when she joined my school but through her help, I have been able to Improve. Her sense of fashion is impeccable. She always steals the attention of everyone when we walk together, which makes me invisible. We have very imaginative minds. Sometimes we just sit and plan our future and it is just amazing how she jokes about everything. She wants to be a doctor just like her father and she believes in humanity.
Who is a Friend?
The definition of a friend is relative to different personalities with their different backgrounds, orientations and beliefs. However, a conventional description of a friend is; someone you care about. Caring about someone goes beyond the ordinary meaning of the word. He or she must cherish the other enough to call it love.
Now love is built on trust; a friend is someone you trust, at least, to a reasonable extent. If I can't trust you, then I'm in trouble having you as a friend. Where there is no trust, there is no love and where there is no love, there can't be friendship.
Who deserves to be Called My Best Friend?
If a friend is someone I love, then my best friend should be the one I love most. Best friends are usually fond of themselves. When two friends get used to each other, a strong mutual understanding is created. At this level, their friendship hits new heights.
Understanding is very important in friendship. A person is most likely to pick the friend he or she understands the most as his/her best friend. These kind of friends must have become very compatible and would easily share almost anything because of their trust for each other.
One may opine that not everybody has such a friend. So, it may be expedient to consider another definition of a best friend as simply; the best amongst your friends. However, most people in such a case would not recognize a best friend amongst his/her friends. But just as we started, definitions of concepts in friendship are relative.
My Best Friend:
Now, I'm about to discuss my own best friend so my beliefs, strictly, are adequate enough at this level.
My best friend is Divyakshi. Not a best friend but my own best friend, 'bestie', as some would say, is one, among many I call friends, who has chosen to stay distinguished and I have accepted her proof of trust.
My best friend is my first friend, an acquaintance, one who has offered me presence, wasted and utilized time with me, won my trust and respect, shown me love and why I should love, supported and defended me, had my back and stood by me. My best friend has not just done these things to me but has made me see reasons to do same to her.
My best friend is a unique companion, the one among my friends who does the best things to me, for me and with me. She is simply indispensable and indescribable. She is not necessarily my lover but I love her.
My best friend and I are a team, we struggle together, we lie together, we fight together, we save each other, we back one another and we survive in this order. We may not be one but we make one. We may not be so strong but united, we stand tall.
My best friend, favorite pal, is the one among my friends I have found myself loving most.
Friends are an integral part of your life, be the school years, the college life, colleagues at office or friends near your house. Everyone needs friends to share their feelings, spend some good time and relax in life. I am fortunate to have such a friend in my life on which I can just rely for anything. Whether it is sharing my feelings, my good and bad times and sometimes even my clothes, I just enjoy everything with him. His name is Rishi.
Meeting my would be a best friend at School:
When I was in class 2, Rishi joined our school and our class. His parents have just migrated to our city and here he was, the first time in a new city, new school, new class and new people around it everywhere.
Fortunately, my teacher made him sit with me in the class. He was a bit shy at first, but by the end of the day, we both felt comfortable with each other. Subsequently, when we met each other every day, we realised that we had quite a many similarities and this allowed to gel with each other easily. Since then there has been no looking back.
Our Friendship:
Our friendship slowly became the talk to the class and gradually we became best friends. Even our teachers came to know about it and. But, thanks to all, no one ever tried to create distance between us as we complemented each other so perfectly that even our teachers and parents felt happy about it. In fact, we used to help each other with class notes as well as homework if one of us could not attend the school due to any reasons. In fact, we had this healthy competition in us as to who would stand first in the class.
Our Common Interests:
Apart from studies, we both a common interest in table tennis. We both joined an academy and used to go for practice together in the evenings. The only difference in our habits, perhaps, was the while I was right-handed, he was a left-handed person. But this was also a blessing in disguise for us as due to this very reason we made a good team and were even selected in our school team to play as a doubles team. We both won many competitions together and brought accolades to the school. This made our parents as well as school teachers very proud of us.
Different Career Paths:
After our schooling, we got separated as we both chose different career paths. While I went on to become an engineer, Rishi went to a different city to become a scientist. But, as life would have it, after some years, we both landed in the same city and came in contact with each other again.
My best friend has been the biggest strength for me in my life. During the weekend, we went to a short cookery course as well, and we sometimes get a kick out of the chance to cooperate in the kitchen and make some creative dishes. At times these dishes turn out well, however, there are times when we don't hit the nail on the head as we might not have pursued the formula accurately. Our wives are thoughtful and don't admonish us much when we mess up a dish. My friend and I appreciate watching films together amid occasions or excursions. We like watching comedies. Horror films don't excite us and we try to stay away from them.
My Friend, my strength:
In my times of need, my best friend has been a pillar of strength for me. Not only did he take care to see that I resolve my issues, but also ensured that my family is not affected much due to the turmoil in my professional life. He has always encouraged me to face problems as they are and not to duck under during adverse situations. I am glad that I have such a friend in my life on which I can rely on blindly.
Why a friend is so important?
True friendship is the most prized thing in the world. Although, it may be, at times, that one does not have a friend whom one can call as a best friend. But, if you are able to find someone like a best friend to you, it is perhaps, the greatest joy in the world. The mutual understanding and honesty which can be shown by your best friend cannot be done by anyone else in the world. A best friend is indeed a precious gem in one's life.
Friends are the family that we get to choose. Blessed are those who have a best friend for life. A best friend is nothing less than a precious gem. And I am lucky to have such a person in my life. My best friend's name is Deepa and I met her in school.
My family used to live in Lucknow. But then a few years ago my father got transferred and we came to the town of Allahabad in Uttar Pradesh. Everything was new here. The neighborhood, the market, and even the school.
I was not liking it here much. At this new school, nobody knew me. As I was shy, I had difficulty making friends and felt lonely all the time. During the lunch breaks, I used to have lunch all by myself. Although the teachers were nice to me, I still missed my old school.
One day, when I was sitting in my seat, a girl came to me and introduced herself. She was Deepa. She smiled at me and asked if I wanted to have the lunch with her. That day, we spent a great time together. We told each other about ourselves, our families, likings, and dislikings.
Slowly, we became best friends. I liked her nature. She was soft-spoken and always had a smile on her face. The school was close to my home but Deepa used to come to school by cycle. So, when the school would be over, we would often walk together till we reached my home. From there, we would say goodbye to each other and she would start riding the cycle to her home.
A few weeks passed by. The weather was changing and I had a high fever. It was a viral infection, so I needed a bed-rest all the time. I had to miss the classes. I was also worried about the coming exams, wondering how I would cover the unattended chapters.
To my surprise, Deepa came to visit me as she already knew my address. She was worried about my health but she consoled me and asked me not to panic about the studies. Next day, when she came to my house, there were plenty of photocopied notes with her. It was all for me so that I could study easily.
My best friend would stay with me for a few hours to explain the difficult concepts and chapters in mathematics and other subjects. Gradually, my health was improving and I had also prepared most of the syllabus for the upcoming exam. In my heart, I felt so lucky to have Deepa as my best friend.
When the exam results came, we both had passed with good marks. It was all because of Deepa's efforts and hard work that made everything possible. Later I made a greeting card for her to express my affection and gratitude toward her. She was so excited and happy to see it.
After that incident, our families also developed a bonding. I and Deepa became inseparable sisters. In the coming month of October, it was my best friend's birthday. I and the other classmates in the school had planned a day out for her. In the evening, there was a party at her house.
So, we all decided to give her a surprise party and take her to a nearby picnic spot in the afternoon. Everybody contributed a little for the cake and snacks. Deepa came to school in her lovely sky blue frock. She looked like a fairy.
After the school was over, we took her to the picnic spot. She cut the cake and we all enjoyed the snacks. Deepa was thrilled with her surprise party. After everybody had eaten, we all decided to enjoy the boat ride. Only 4 people could come in one boat. So, with two other girls, Deepa and I settled in a boat. Rest of the students took separate boats.
It was a pleasant day. The lake was small but beautiful and the wind was so cool. We were all singing together and cheering up. In the clear blue water of the lake, we could see the colorful fishes swimming rapidly. There were also ducks and swans adding to the beauty of the scene.
Everybody started clapping looking at those pretty birds. Deepa also became quite excited. Just when she was trying to wave her hand and touch the ducks, she lost her balance. Before anyone could understand, she slipped into the lake.
Everyone was shocked to see this. Without losing a minute, I jumped into the water. Nobody knew but I had learned swimming in my previous school. At a distance, I could see Deepa struggling in the water. I swam to her and grabbed her arm. Soon, the boat arrived there and the girls pulled us out one by one.
For a few minutes, Deepa was unable to breathe. But with some efforts, the water came out of her mouth and she started feeling better. She was cold and shivering with fright. We immediately came to the side and took Deepa to her house.
When her parents heard what happened they were shaken and disturbed. The doctor came to see her and said that there was no need to worry. Deepa was all right now. We helped her wrap up in a warm cozy bed. She looked at me with tears in her eyes and told her parents about how I jumped into the water to save her from drowning.
I told her about my swimming classes in the old school and promised her to be there for her in every difficult situation. I also reminded her of when I was ill and she used to come to my house to teach me the chapters and as she was my best friend, I did the same for her today.
Her parents also got emotional and they hugged me. Deepa and I became true best friends. From that day, we support and help each other in every decision. I wish every person could experience a friendship like this.
Friendship , My Best Friend
Get FREE Work-at-Home Job Leads Delivered Weekly!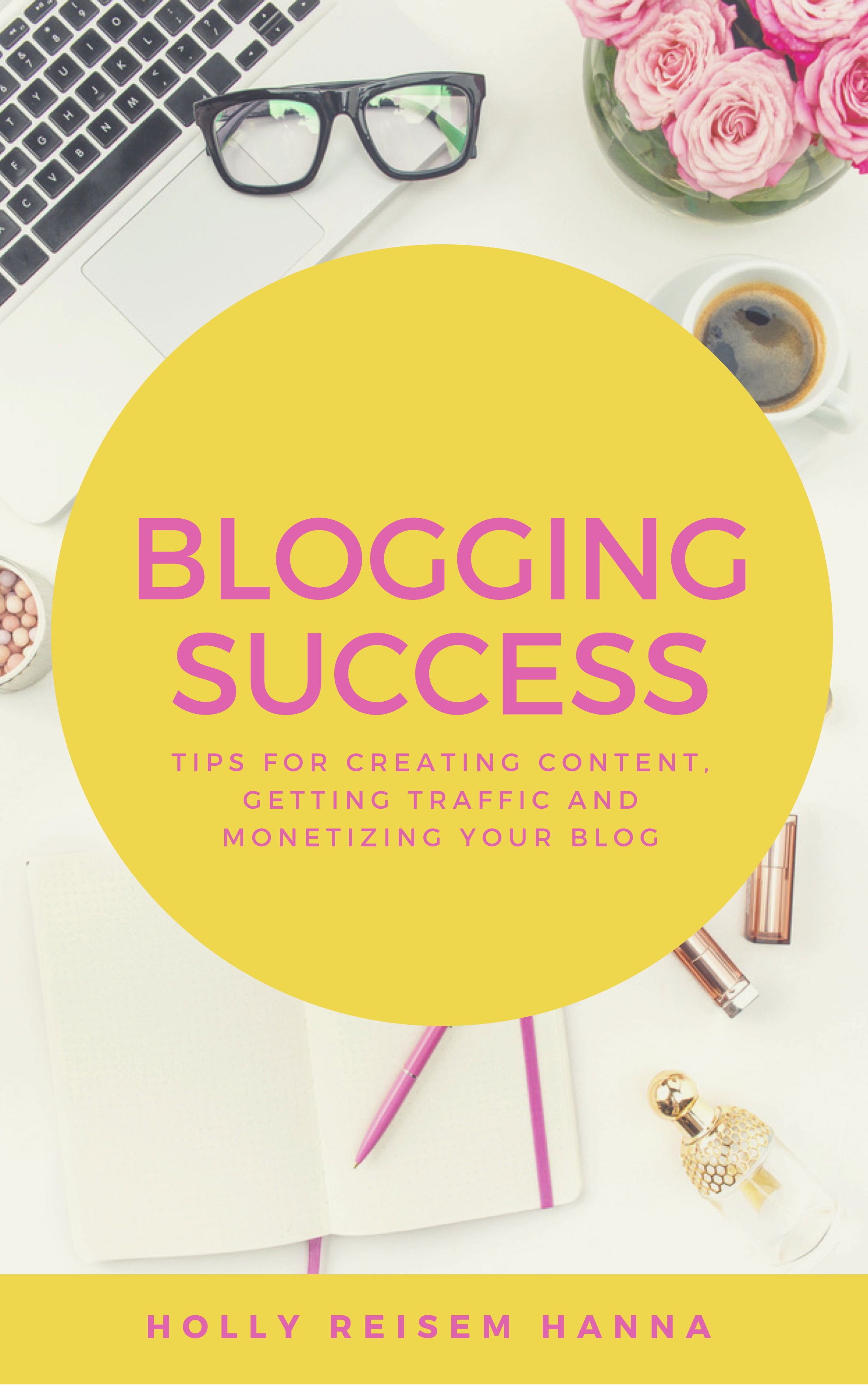 Join more than 50,000 subscribers receiving regular updates! Plus, get a FREE copy of How to Make Money Blogging!
Message from Sophia!
Like this post? Don't forget to share it!
Here are a few recommended articles for you to read next:
Essay on Success
Essay on My School
Essay on Solar Energy
Essay on Christmas
No comments yet.
Leave a reply click here to cancel reply..
You must be logged in to post a comment.
Billionaires
Donald Trump
Warren Buffett
Email Address
Free Stock Photos
Keyword Research Tools
URL Shortener Tools
WordPress Theme
Book Summaries
How To Win Friends
Rich Dad Poor Dad
The Code of the Extraordinary Mind
The Luck Factor
The Millionaire Fastlane
The ONE Thing
Think and Grow Rich
100 Million Dollar Business
Business Ideas
Digital Marketing
Mobile Addiction
Social Media Addiction
Computer Addiction
Drug Addiction
Internet Addiction
TV Addiction
Healthy Habits
Morning Rituals
Wake up Early
Cholesterol
Reducing Cholesterol
Fat Loss Diet Plan
Reducing Hair Fall
Sleep Apnea
Weight Loss
Internet Marketing
Law of Attraction
Subconscious Mind
Vision Board
Visualization
Law of Vibration
Motivational Speakers
Bob Proctor
Robert Kiyosaki
Vivek Bindra
Inner Peace
Productivity
Not To-do List
Project Management Software
Negative Energies
Relationship
Self-help 21 and 14 Days Course
Self-improvement.
Body Language
Complainers
Emotional Intelligence
Personality
Social Media
Project Management
Anik Singal
Baba Ramdev
Dwayne Johnson
Jackie Chan
Leonardo DiCaprio
Narendra Modi
Nikola Tesla
Sachin Tendulkar
Sandeep Maheshwari
Shaqir Hussyin
Website Development
Wisdom post, worlds most.
Our Portals: Gulf Canada USA Italy Gulf UK
Privacy Overview

My Best Friend Essay for Students and Children

Table of Contents
My Best Friend Essay: A best friend is someone with whom you have a strong emotional connection. This person is someone you can confide in, someone you can rely on, and someone you can trust. Your best friend is someone you can share your deepest secrets with and know that they will not judge you. This person is someone you can turn to when you need a shoulder to cry on. Your best friend is someone who will always be there for you, no matter what.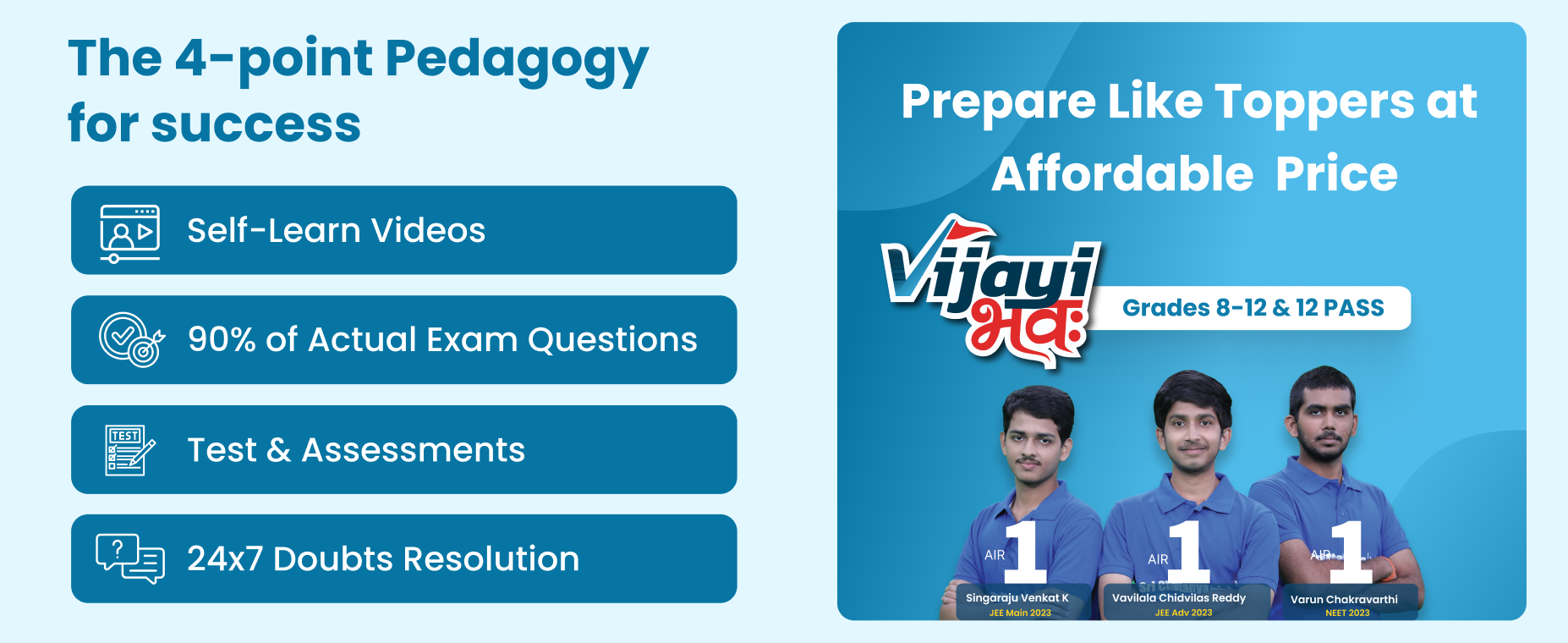 Congratulations you have unlocked a coupon code of 10%

Fill Out the Form for Expert Academic Guidance!
Grade --- Class 6 Class 7 Class 8 Class 9 Class 10 Class 11 Class 12
Target Exam JEE NEET CBSE
Preferred time slot for the call --- 9 am 10 am 11 am 12 pm 1 pm 2 pm 3 pm 4 pm 5 pm 6 pm 7 pm 8 pm 9 pm 10pm
Please indicate your interest Live Classes Books Test Series Self Learning
Language --- English Hindi Marathi Tamil Telugu Malayalam
Are you a Sri Chaitanya student? No Yes
Verify OTP Code (required)
I agree to the terms and conditions and privacy policy .
Fill complete details
Target Exam ---
Friendship is a wonderful gift that not everyone gets to experience. In life, we encounter many people, but only a handful truly touch our hearts. You can read an essay about my best friend here.
To write a great essay about your best friend, you may want to write about why your best friend is important to you, what you enjoy doing together, or a time when you were both there for each other. Here are a few samples to help you write the best essay on your best friend.
500 Words Essay on My Best Friend Essay
Friendship is a wonderful gift that not everyone gets to experience fully. While we meet many people in our journey through life, only a select few truly leave a lasting impression. My best friend is one such remarkable person who has had a profoundly positive impact on my life.
We've shared countless moments over the years, and our friendship continues to grow stronger. She has stood by me through thick and thin, and I consider myself incredibly fortunate to have her as my best friend. In this essay, I'll share how our friendship began and highlight some of her outstanding qualities.
Qualities of My Best Friend
I think the reason I became close to my best friend is because of her amazing qualities. Her bravery always inspired me to speak up against unfairness because she stood up to her bullies. She's also one of the smartest students, excelling both in academics and life. Her dancing skills are incredible, and she has won many awards to prove it.
But what I admire the most is her kindness. Whether it's towards people or animals, she treats everyone the same. For example, there was a hurt stray dog in pain, and my best friend not only got him medical help but also adopted him.
My Bond with My Best Friend
Our friendship grew stronger, and we became best friends. Our teachers noticed it too. We helped each other with school and college work and had friendly competition to see who could do better. This motivated us to improve our skills.
Besides academics, we both loved playing ping-pong. We joined an academy and practiced together in the evenings. We even played doubles on our college team and won many competitions, making our parents and teachers proud.
After school, we took different career paths and lived in different cities for a while. However, fate brought us back together in the same city after a few years. My friend has always been a crucial support in my life.
We enjoy watching movies together, especially comedies. We avoid horror movies because they don't interest us.
Abhijeet has been my rock in times of need. He not only helped me with my problems but also became like a son to my family. This strengthened our bond. He always encouraged me to face challenges bravely. I'm grateful to have such a trustworthy friend.
How Important is Friendship in Life?
Friendship important is incredibly . Having a true friend is like having a precious treasure. A friend is someone you can trust and be yourself with. They offer unmatched devotion and honesty.
Your friend is often the most important person in your life. You share your life's most important moments with them. Best friends support each other through thick and thin. Your best friend's love and dedication can rival that of your parents and partners.
My Best Friend Essay 10 Lines
My best friend's name is Swati.
We are in the same class at Modern High Public School.
Swati is a very kind and humble person.
We play badminton together every evening.
We share everything with each other.
Swati is known as the most beautiful girl in our school.
She never raises her voice, she always speaks gently.
I cherish my friendship with Swati.
Her parents know me and treat me like their own.
Swati is a special friend to me.
How did I Meet My Best Friend?
Abhijeet and I met when he joined my school in class two. His parents had recently relocated to our city, and he was there for the first time in a new city, a new school, a new class, and new people all around him. Fortunately, my teacher assigned him to sit next to me in class. He was a little shy at first, but we were both at ease with each other by the end of the day. After a day of getting to know one another, we realized we shared many similarities, making it easy for us to bond faster. There has been no turning back since then.
Paragraph on My Best Friend
Essay on Friendship
Slogans on Friendship
Essay on My Neighbour
Myself Essay
My Best Friend Essay FAQs
A best friend status is a way of expressing your friendship with someone, often on social media. It can be a post, message, or update that reflects the bond you share with your best friend.
Why is BFF special?
BFF stands for Best Friends Forever. It's special because it represents a deep and enduring friendship that is expected to last a lifetime. BFFs are the closest and most trusted friends.
What is the full form of BFF?
The full form of BFF is Best Friends Forever. It's used to describe a very close and long-lasting friendship.
How do I write a best friend essay?
She is a pretty girl, I like so much her. I still remember that we were met in our kindergarten class and became great friends forever. She is very entertaining, jolly and helpful in nature. She understands me a lot and become always ready to help me in my all bad or happy conditions.
Who is my favorite friend?
Your best friend is someone you can share your deepest secrets with and know that they will not judge you. This person is someone you can turn to when you need a shoulder to cry on. Your best friend is someone who will always be there for you, no matter what.
Related content

Talk to our academic expert!
Preferred time slot for the call --- 9 am 10 am 11 am 12 pm 1 pm 2 pm 3 pm 4 pm 5 pm 6 pm 7 pm 8pm 9 pm 10pm
Get access to free Mock Test and Master Class
Register to Get Free Mock Test and Study Material
Offer Ends in 5:00