Editorial Writing Examples
Michele is a writer who has been published both locally and internationally.
Learn about our Editorial Policy .
Editorial writing is a style that can be hard to explain as it is usually a unique mixture of fact and opinion. Viewing editorial examples is one of the most helpful ways to learn what the style should look like. Click on the document images to open and download the two examples of editorials provided here. Find troubleshooting tips and tricks in the guide for Adobe Printables .
Charter Schools = Choices
At under 450 words, this 'Charter Schools = Choices' piece is an example of a fairly short editorial written in favor of a particular subject. The sample uses a serious tone in taking a stance in favor of public charter schools.
Self-Introduction Speech Examples & Tips to Help You Be Confident & Calm
Examples of Successful Grant Proposals to Help You Secure Funding
Reality T.V. Creates an Alternate Reality
Some editorials, like 'Reality T.V. Creates an Alternate Reality,' use humor and sarcasm mixed with facts to get a point across. With around 600 words, this example is a bit longer and takes a stand against reality television.
Editorial Writing Tips
Writing an editorial can be challenging and intimidating. Editorials can have tremendous impacts on local issues and political campaigns. They can be written in a serious tone, filled with sarcasm, or infused with humor. Understanding the basics of editorial writing can help you create a smart, purposeful piece.
Definition of an Editorial
The subject matter of an editorial commonly concerns a current issue. Unlike other parts of a news publication an editorial is meant to be biased, somewhat insightful, and often includes persuasive writing techniques. Publishers utilize the editorial section of their publications as a forum to express their views and try to influence the opinions of the readership.
Editorial Structure
Regardless of the point of view or length of the editorial, there is a preferred structure for writing one.
Introduction: State your topic up front, explain its history, and affirm why it is relevant and who is affected by it. Clearly word your opinion and the main reason you have embraced it.
Body: Support your position with another reason. Acknowledge counter-arguments and opinions. Present relevant facts and statistics and include ethical or moral reasons for your stand. Give an example of what you think would be the best approach to or outcome of the situation.
Conclusion: Make an emotional or passionate statement regarding why your opinion or proposed solution is better than others. Tie up the piece by clearly restating your stance.
Helpful Hints
To ensure the piece stays professional and powerful, keep some guidelines in mind while writing.
Cite positions and quotes from community, business, or political leaders to present informed arguments.
Avoid using first person syntax. Using the word 'I' can weaken the impact of your statements.
Keep on topic and avoid rambling.
Make sure the views expressed are yours and not 'borrowed' from examples used for inspiration.
Check the guidelines for content and word count limitations to be sure a submission is not rejected for technical reasons.
More Editorial Writing Examples
Editorials generally appear in newspapers and other media publications. In several instances, such pieces have won Pulitzer Prizes for their excellence in writing and outstanding presentations of varying opinions, views, and outlooks.
Additional editorial examples can be found on websites for most major publications including The New York Times , The Washington Post and The Boston Globe .
See TheOpEdProject.org for a list of additional publications that include editorial sections, along with their submission guidelines.
Opinions Matter
Everyone has an opinion and a right to express it. Even those who are not publication editors can still state views in most 'Letters to the Editor' sections. Sharing opinions with a factual basis can inspire others to take action on issues of greater societal concern.
How To Write An Editorial
Last updated on: Feb 9, 2023
Learn How To Write An Editorial By Experts
By: Cordon J.
Reviewed By: Chris H.
Published on: Sep 14, 2021
An editorial is a newspaper article that presents the author's point of view on different topics and issues. Students are often assigned to write editorials of school newspapers.
When assigned to write an editorial piece, you must understand the characteristics of an editorial that appeal to the reader.
Learn how to write an editorial with this complete guide. Also, find below some editorial topics and examples that may assist you when you begin writing your editorial.
On this Page
What is an Editorial?
An editorial is an article that expresses the editor's ideas and explains the issue at hand. Just because it is an opinion piece doesn't mean that the author can write their thoughts merely. They can not write an editorial without conducting research and considering the facts.
To build their argument and persuade the readers, editorial writers must present authentic evidence that will support their opinions.
The aim of an editorial is to present an issue clearly and propose a solution to get rid of it.
Author's need to address the people currently facing the issue. They also need to tell them what can be done to deal with the situation. If necessary, the author must speak to the government, asking them to take appropriate measures to help combat the situation.
Considering the research and effort that goes into writing an editorial, they can be considered similar to a research paper.
Paper Due? Why Suffer? That's our Job!
Types of an Editorial
Typically, there are four different types of editorials, where each serves a unique purpose.
Below is a detailed description of these types.
1. Explain and Interpret – this format gives editors a chance to explain how they tackled sensitive and controversial topics.
2. Criticize – such editorials while focusing on the problem rather than the solution criticize actions, decisions, or certain situations.
3. Persuade – in this format, you propose a solution and convince the readers to take appropriate actions.
4. Praise – this type of editorial is written to show support and commend a notable action of an organization or individual.
How to Write an Editorial?
With social media becoming more popular day by day where everyone can easily express their opinions, people aren't sure of how to write a strong editorial.
Editorials are based on the writer's opinions. But, if you want the reader to take your word seriously, you must provide facts to support your opinion. Don't ramble and rant about a personal issue.
Following are the important steps that will help you craft an impressive editorial.
1. Pick a Topic That Will Grab The Reader's Attention
The purpose of an editorial is to change the public's belief about a particular topic. Or to encourage them to critically analyze issues and, more often than not, suggest a particular course of action.
When brainstorming ideas for your piece, make sure that it is interesting, has a current news angle, and serves a purpose. Sometimes writing on a controversial subject can really help attract the reader.
2. Research and Gather Facts
As an editorial writer, your job is to find the truth about a particular issue. Do your research and look for relevant information so that you can present facts along with your opinion. Go through credible sources only and gather the latest facts.
Check out this detailed blog on the types of research and how to conduct them. It will make this step easier for you.
3. Writing the Editorial
When writing an editorial, keep it short and clear, so the reader stays with you throughout the piece. It shouldn't be longer than 600 to 800 words. Also, avoid using fancy jargon or technical terms.
Start the editorial with a unique and catchy question, statistics, facts, and quotations. You could also use any other sentence relevant to the topic that will help grab the reader's attention. Also, present your argument in the form of a thesis statement at this stage.
The body of your editorial piece should explain the issue at hand objectively without any trace of biasedness. Discuss each and every aspect of your topic. Address the 5 W's and H (what, when, where, who, why, and how.)Start by addressing your opposition, people who have dissimilar views. You can also highlight the positive aspects of the opposition as long as they are factually correct.
Next, you need to refute the opposing side. Provide strong reasons and evidence that can help with the credibility of your stance.
Tough Essay Due? Hire Tough Writers!
When addressing a problem, you need to propose a valid and applicable solution.
End the editorial with a strong, thought-provoking statement. Your reader must get a sense of closure and completeness from the ending.
4. Proofread and Edit
Don't forget to go through your article once you are done writing. This will help get rid of otherwise unnoticed mistakes and typos.
Editorial Example
EDITORIAL EXAMPLE PDF
Editorial Topics
Here are some interesting and good ideas to help you write an excellent editorial.
The contribution of fast food is making us obese.
Should PlayStations be blamed for the death of outdoor activities?
The flip side of social media.
Should recreational marijuana be legalized?
How does recycling help save the environment?
The evil that is the selfie culture.NBA season preview.
Are e-cigarettes really safe for our health?
We hope that this blog helped answer all of your editorial writing-related queries. In case of any confusion, feel free to contact 5StarEssays.com and ask to write an essay for me .
Frequently Asked Questions
What makes a good editorial.
Great content needs to be informative, opinionated, and engaging. It should also teach without being pedantic or didactic in order for the reader's attention span to last as long they are reading. Also, keep it as brief as possible.
What are the elements of an editorial?
Following are the main elements of an editorial:
Objective explanation
Opposing opinions
Writer's opinions
What is editorial style?
Editors use a set of guidelines to help make their words as consistent and effective as possible. This is their specific writing style. It distinguishes their writing from anyone else.
Speech, Law
Cordon. is a published author and writing specialist. He has worked in the publishing industry for many years, providing writing services and digital content. His own writing career began with a focus on literature and linguistics, which he continues to pursue. Cordon is an engaging and professional individual, always looking to help others achieve their goals.
Was This Blog Helpful?
Keep reading.
How to Write A Bio – Professional Tips and Examples
Learn How to Write an Article Review with Examples
How to Write a Poem Step-by-Step Like a Pro
How To Write Poetry - 7 Fundamentals and Tips
Know About Appendix Writing With the Help of Examples
List of Social Issues Faced By the World
How To Write A Case Study - Easy Guide
Learn How to Avoid Plagiarism in 7 Simple Steps
Writing Guide of Visual Analysis Essay for Beginners
Learn How to Write a Personal Essay by Experts
Character Analysis - A Step By Step Guide
Obesity Essay: A Complete Guide and Topics
Thematic Statement: Writing Tips and Examples
Expert Guide on How to Write a Summary
How to Write an Opinion Essay - Structure, Topics & Examples
How to Write a Synopsis - Easy Steps and Format Guide
How to Get Better at Math - Easy Tips and Tricks
How to Write a Movie Review - Steps and Examples
Creative Writing - Easy Tips For Beginners
Types of Plagiarism Every Student Should Know
People Also Read
impromptu speech topics
rhetorical analysis essay writing
extemporaneous essay
improve writing skills for high school students
cause and effect essay outline
Burdened With Assignments?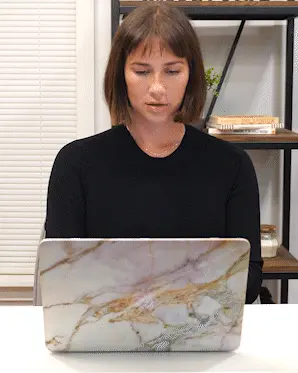 Advertisement
© 2023 - All rights reserved
2000+ SATISFIED STUDENTS
95% Satisfaction RATE
30 Days Money-back GUARANTEE
95% Success RATE

Privacy Policy | Terms & Conditions | Contact Us
© 2023 5StarEssays.com. All rights reserved.
LOGIN TO YOUR ACCOUNT
SIGN UP TO YOUR ACCOUNT
Your phone no.
Password Password must be minimum 8 characters.
Confirm Password
I have read Privacy Policy and agree to the Terms and Conditions .
FORGOT PASSWORD
Writing an Editorial
Another Tutorial by: Alan Weintraut Annandale High School Annandale, VA 22312 [email protected]
CHARACTERISTICS OF EDITORIAL WRITING An editorial is an article that presents the newspaper's opinion on an issue. It reflects the majority vote of the editorial board, the governing body of the newspaper made up of editors and business managers. It is usually unsigned. Much in the same manner of a lawyer, editorial writers build on an argument and try to persuade readers to think the same way they do. Editorials are meant to influence public opinion, promote critical thinking, and sometimes cause people to take action on an issue. In essence, an editorial is an opinionated news story.
Editorials have: 1. Introduction, body and conclusion like other news stories 2. An objective explanation of the issue, especially complex issues 3. A timely news angle 4. Opinions from the opposing viewpoint that refute directly the same issues the writer addresses 5. The opinions of the writer delivered in a professional manner. Good editorials engage issues, not personalities and refrain from name-calling or other petty tactics of persuasion. 6. Alternative solutions to the problem or issue being criticized. Anyone can gripe about a problem, but a good editorial should take a pro-active approach to making the situation better by using constructive criticism and giving solutions. 7. A solid and concise conclusion that powerfully summarizes the writer's opinion. Give it some punch.
Four Types of Editorials Will: 1. Explain or interpret : Editors often use these editorials to explain the way the newspaper covered a sensitive or controversial subject. School newspapers may explain new school rules or a particular student-body effort like a food drive. 2. Criticize: These editorials constructively criticize actions, decisions or situations while providing solutions to the problem identified. Immediate purpose is to get readers to see the problem, not the solution. 3. Persuade: Editorials of persuasion aim to immediately see the solution, not the problem. From the first paragraph, readers will be encouraged to take a specific, positive action. Political endorsements are good examples of editorials of persuasion. 4. Praise: These editorials commend people and organizations for something done well. They are not as common as the other three.
Writing an Editorial 1. Pick a significant topic that has a current news angle and would interest readers. 2. Collect information and facts; include objective reporting; do research 3. State your opinion briefly in the fashion of a thesis statement 4. Explain the issue objectively as a reporter would and tell why this situation is important 5. Give opposing viewpoint first with its quotations and facts 6. Refute (reject) the other side and develop your case using facts, details, figures, quotations. Pick apart the other side's logic. 7. Concede a point of the opposition — they must have some good points you can acknowledge that would make you look rational. 8. Repeat key phrases to reinforce an idea into the reader's minds. 9. Give a realistic solution(s) to the problem that goes beyond common knowledge. Encourage critical thinking and pro-active reaction. 10. Wrap it up in a concluding punch that restates your opening remark (thesis statement). 11. Keep it to 500 words; make every work count; never use "I"
A Sample Structure I. Lead with an Objective Explanation of the Issue/Controversy. Include the five W's and the H. (Members of Congress, in effort to reduce the budget, are looking to cut funding from public television. Hearings were held …)
Pull in facts and quotations from the sources which are relevant.
Additional research may be necessary.
II. Present Your Opposition First. As the writer you disagree with these viewpoints. Identify the people (specifically who oppose you. (Republicans feel that these cuts are necessary; other cable stations can pick them; only the rich watch public television.)
Use facts and quotations to state objectively their opinions.
Give a strong position of the opposition. You gain nothing in refuting a weak position.
III. Directly Refute The Opposition's Beliefs.
You can begin your article with transition. (Republicans believe public televison is a "sandbox for the rich." However, statistics show most people who watch public television make less than $40,000 per year.)
Pull in other facts and quotations from people who support your position.
Concede a valid point of the opposition which will make you appear rational, one who has considered all the options (fiscal times are tough, and we can cut some of the funding for the arts; however, …).
IV. Give Other, Original Reasons/Analogies
In defense of your position, give reasons from strong to strongest order. (Taking money away from public television is robbing children of their education …)
Use a literary or cultural allusion that lends to your credibility and perceived intelligence (We should render unto Caesar that which belongs to him …)
V. Conclude With Some Punch.
Give solutions to the problem or challenge the reader to be informed. (Congress should look to where real wastes exist — perhaps in defense and entitlements — to find ways to save money. Digging into public television's pocket hurts us all.)
A quotation can be effective, especially if from a respected source
A rhetorical question can be an effective concluder as well (If the government doesn't defend the interests of children, who will?)
Go to the library or any computer lab and complete the "webquest" located at
http://library.thinkquest.org/50084/index.shtml
http://library.thinkquest.org/50084/editorials/index.html

Carmine Mastropierro
How to write an editorial – step by step guide, join the newsletter.
Get my latest content on business, marketing, and copywriting.
Trying to write for magazines or other publications and don't know how to craft an editorial?
No problem .
Today I'm going to show you how to write and format an editorial in a few easy steps.
Editorial writing is very lucrative and fun, making it an awesome avenue for writers.
However, writing editorials that get approved by picky editors can be a whole other ball game.
Follow along as I show you the ropes of editorial writing.
What is an editorial?
First of all, let's define what an editorial is.
According to Google, it's:
A newspaper article written by or on behalf of an editor that gives an opinion on a topical issue.
It's typically focused on a trending topic or something relevant to a certain industry.
Since it's an opinion based piece, it also requires thorough evidence, statistics, and research to make it credible.
You express a specific opinion and viewpoint when writing an editorial that you attempt to persuade readers into believing.
Editorial format
Let's break down a live editorial to understanding proper formatting.
It all begins with the headline and featured image .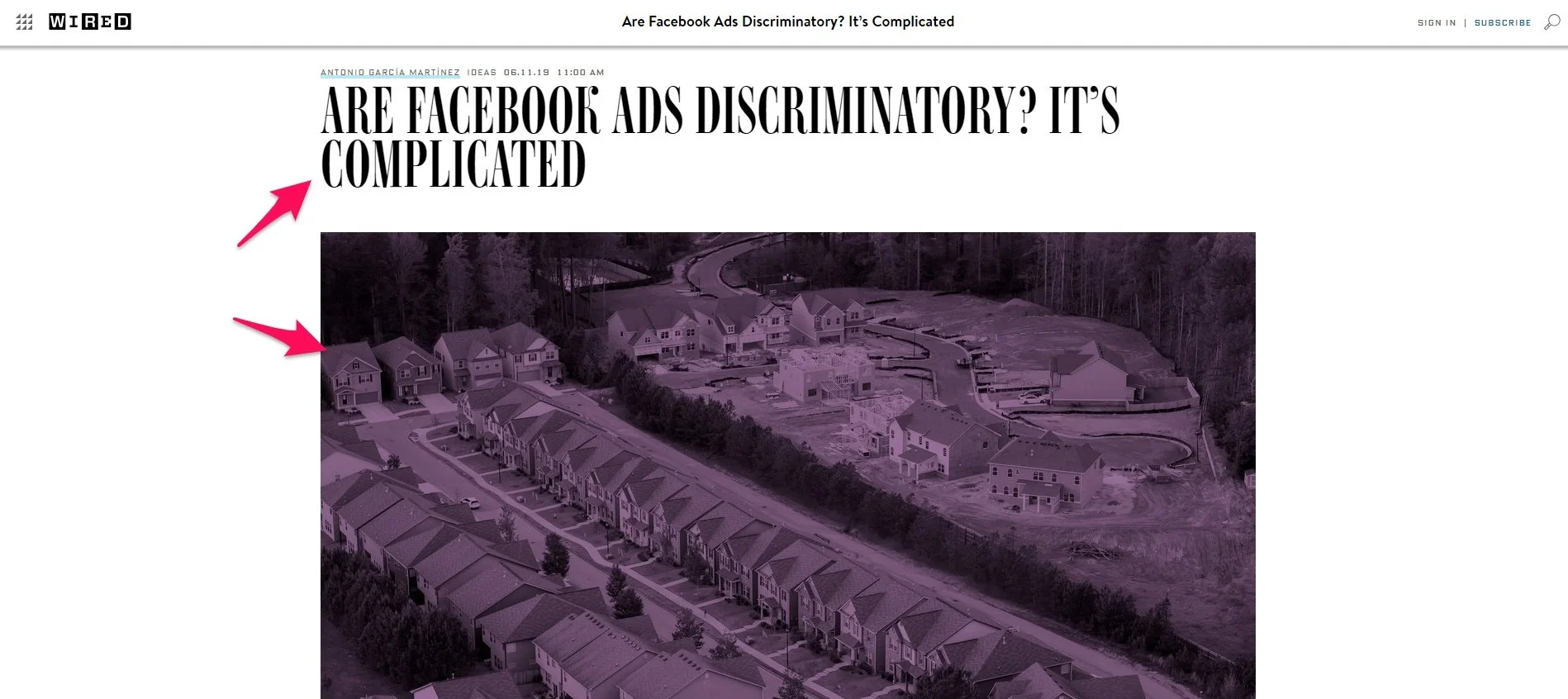 I'll teach you how to write editorial headlines in a moment, but remember it's the first thing readers see.
That means if your headline stinks, nobody is going to click through to read the article.
Additionally, in the words of Claude Hopkins , "Images are sales people in themselves."
Depending on the publication you're writing for, you may or may not have control over the featured image used for the piece.
However, the picture should preferably support and enhance the topic you're speaking about.
Moving on, a hook and leading paragraph are the next crucial parts of an editorial to nail .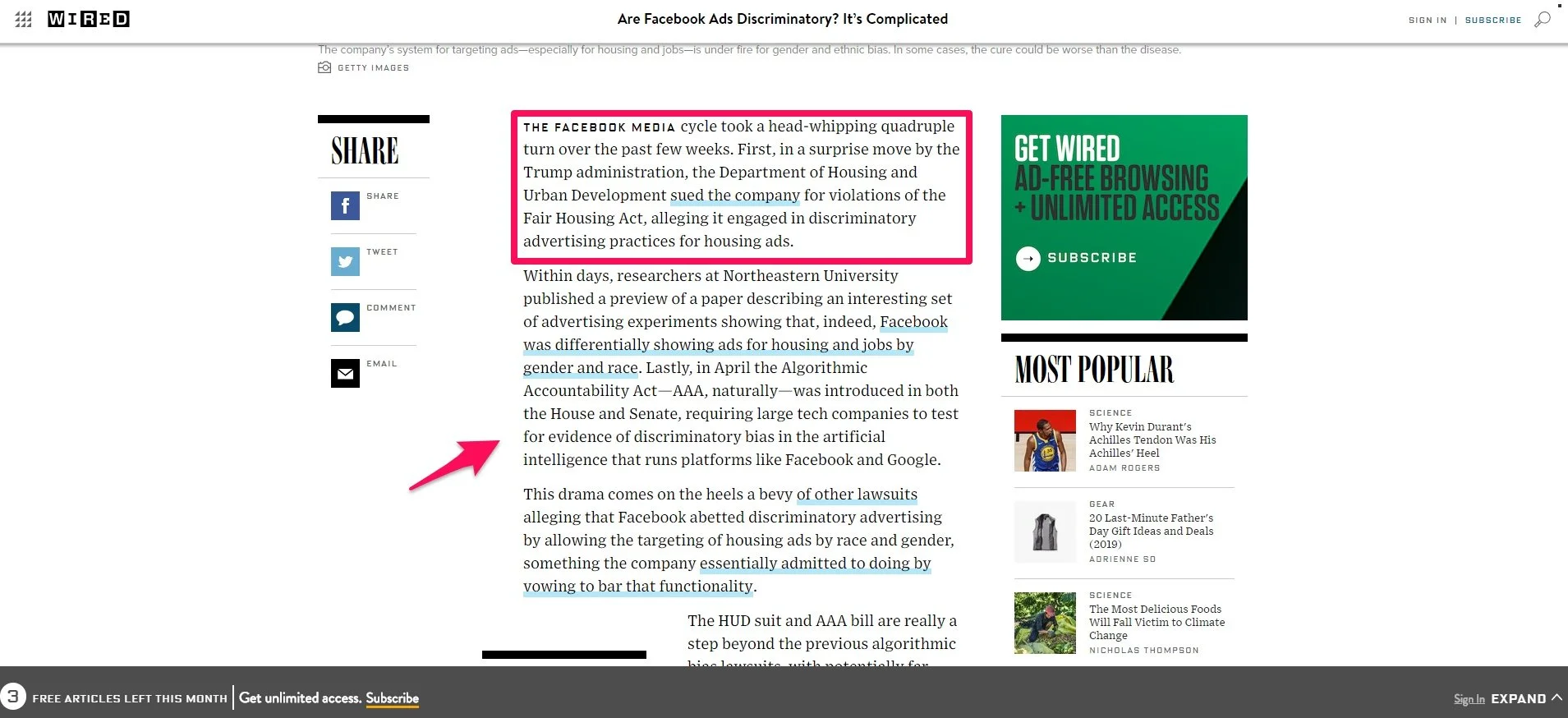 The first sentence or paragraph needs to make a bold statement or interesting observation to capture the reader's attention.
Note how in this Wired article, the writer mentions how the Department of Housing and Urban Development sued Facebook for violating the Fair Housing Act.
That is serious news .
Anyone interested in big data will be hooked into reading the remaining content.
This is why the leading paragraph needs to support the intro with further detail.
Furthermore, clarification may need to be done around some terms and topics if they are complex in nature like so :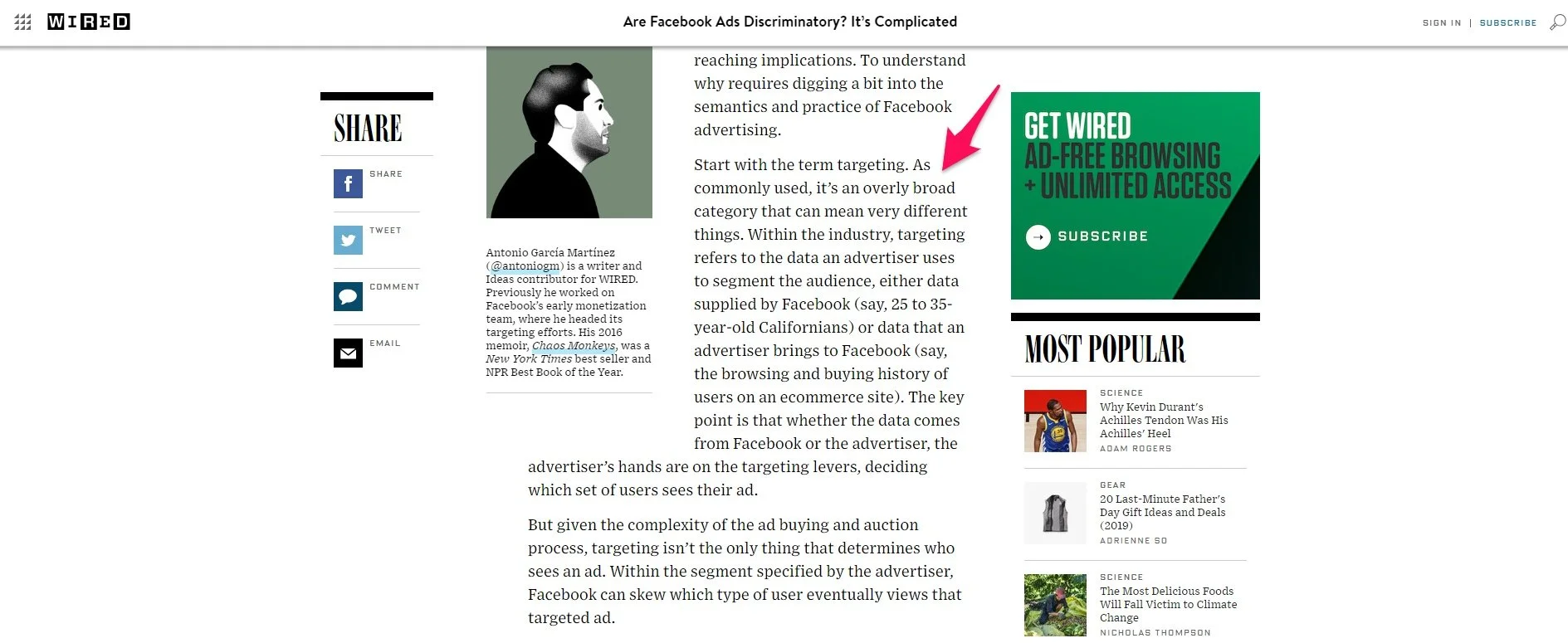 Since editorials are opinion based, it's of utmost importance that you mix in your perspective on things, too .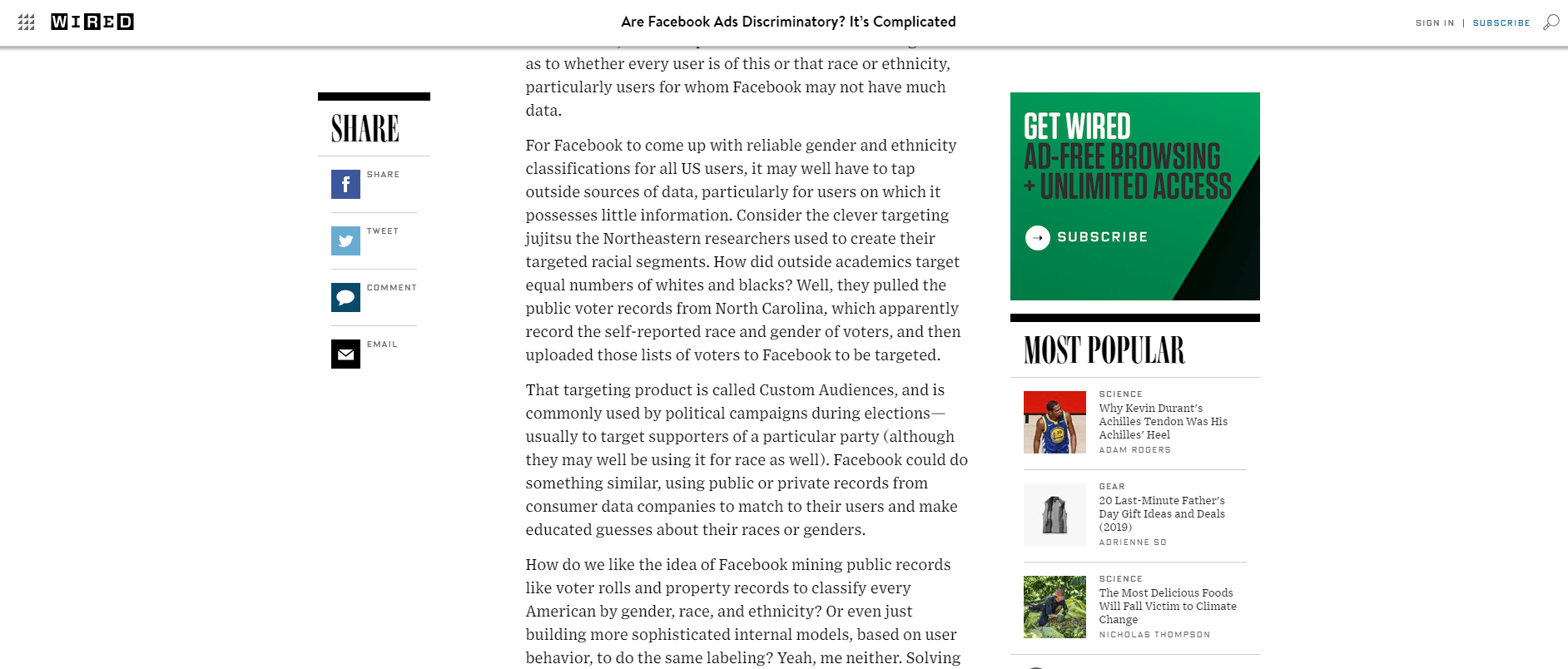 Seldom are editorials written in the first person, though.
Instead, write your opinion as if it's factual information, and back it up with supporting evidence.
For example, the author of this Wired article elaborates on how Facebook's targeting and audience system has ethical and technical issues.
As regulations tighten up, this is only going to create more problems for them in the future and it's deserved in a way.
On the flip side, another writer could've supported the idea of Facebook's approach and that would've been their opinion .
See where I'm going with this?
You need to choose one side of the story and stick to it all the way through.
Which brings me to the conclusion :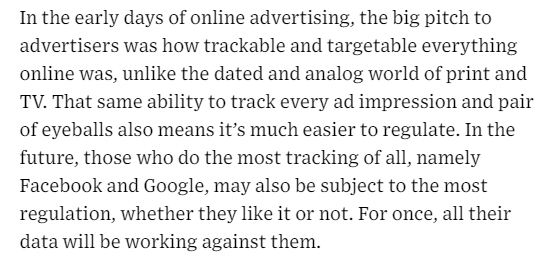 It should summarize the main points of the article and end with a thought-provoking statement.
Publications pay close attention to the conclusion because it's often what spikes engagement such as comments and social shares.
That's why I recommend putting a solid effort into polishing off your piece before sending it to an editor.
You can take care of most of these processes with a tool like Jasper.ai which you can try for free here . Watch my review to learn more below.
Editorial examples
Here are great examples of editorials you should swipe.
Use them as inspiration for headlines, formatting , voice, and to reference while writing.
New York Times
This is an editorial example from the New York Times on American and Europe's digital privacy.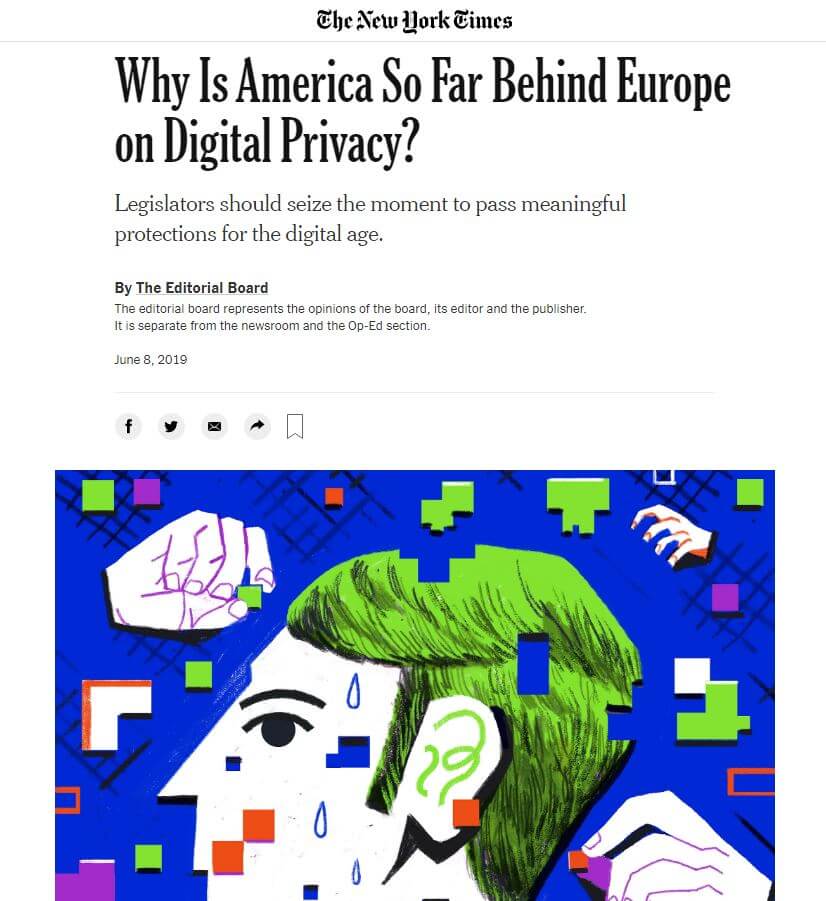 It uses a thought-provoking headline by asking the reader a question. An attention-grabbing and unique image is used to accompany the article.
Note the subhead elaborates on the headline and position the author takes.
The editorial begins with background information on Congress questioning tech CEOs on collecting personal information, the vulnerability of American's, and how little has been done to move forward.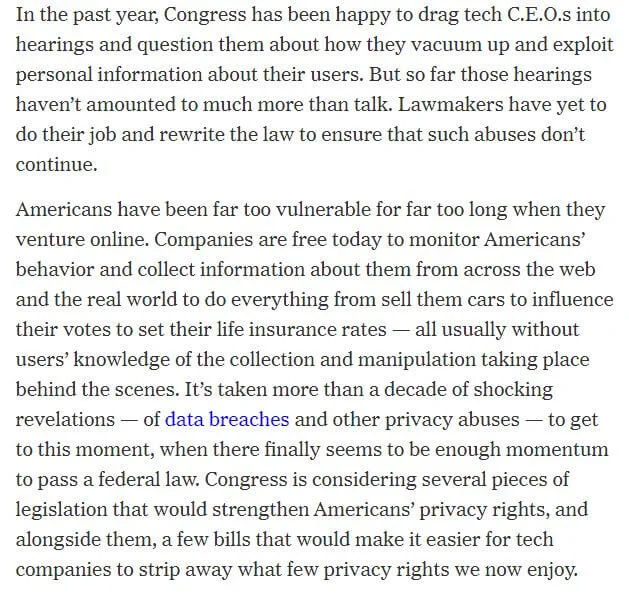 They also speak about Europe's solution to online privacy which American congress needs to learn from. This helps readers understand the topic's context while stating the author's position.
The body of the editorial uses quotes, examples, and further information to support its main points.
It's concluded with a summary of the article and what the author believes the next best steps are.

The Washington Post
Here's an editorial from The Washington Post on Donald Trump's presidency and if he should be impeached.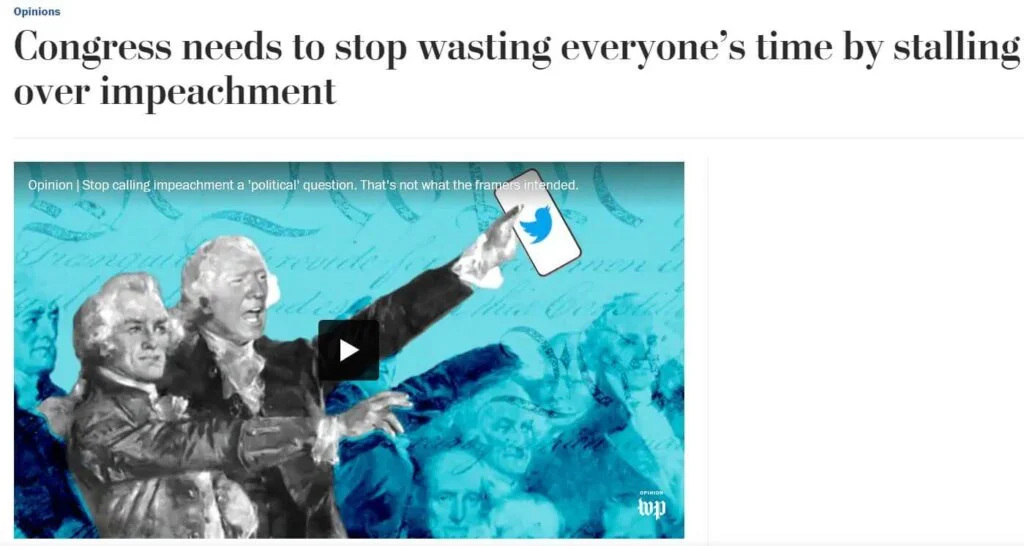 The headline is provocative, makes a bold statement, and addresses a specific party (Congress).
The video underneath serves as a featured image and provides more information.
The author, Danielle Allen, immediately states her position that impeachment isn't just a political question but a legal and moral one as well.
She asks questions to engage the audience and get them thinking.
Danielle elaborates on very specific parts of the Constitution to support her claims about impeachment, how it works, and what it means.
She concludes the editorial by recapping her stance that Congress should audit the president and if he's committed an impeachable crime according to the books.

The Huffington Post
Next we have an editorial example from The Huffington Post on climate change.
I love the headline. By not directly saying what the scandal is, it makes you wonder and click the article.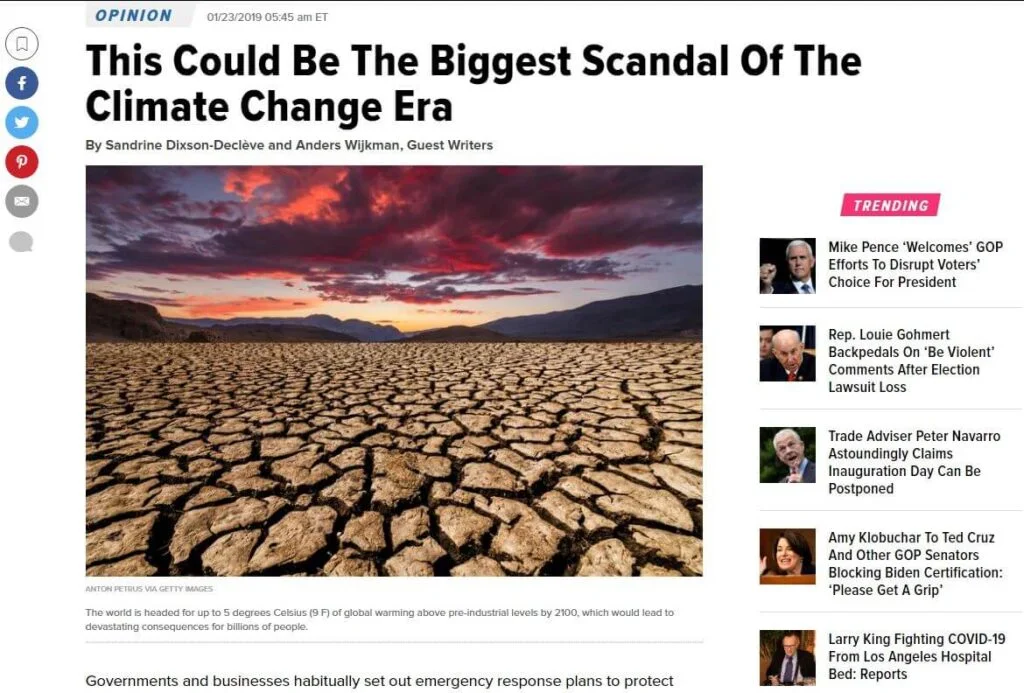 The subhead provides more context and creates a sense of urgency be saying global warming is increasing an billions of people are at risk.
A stage is set in the first couple of paragraphs by elaborating on how there are plans to protect the economy, jobs, but nothing from climate change.
The author cites specific events, summits, data, and findings that all back up their claims that global warming is rising and not enough action is being taken to prevent it.
Note how the last few paragraphs of the editorial focus on what can be done to solve the issue. They present their opinions and ideas which is what editorial style is all about.
How to write an editorial
Now that you understand how editorials are formatted, let's dive deeper into editorial
Step 1: Find an epic topic to cover
If you want to get accepted by an editor of a publication, your pitch better be really damn good .
They don't want generic or simple topics, but rather ones that cover a popular subject with your own unique twist.
For example, the Toronto Raptors just won the NBA Finals, so you could write a piece on "What Entrepreneurs Can Learn From The Toronto Raptors Winning The Finals."
This article could elaborate on how their team's training style and strategies can be applied to businesses.
It's a random example but stick with me.
You could also search for keywords through Google News to brainstorm.
Cannabis is really big in Canada with legalization being relatively new, so I searched for that: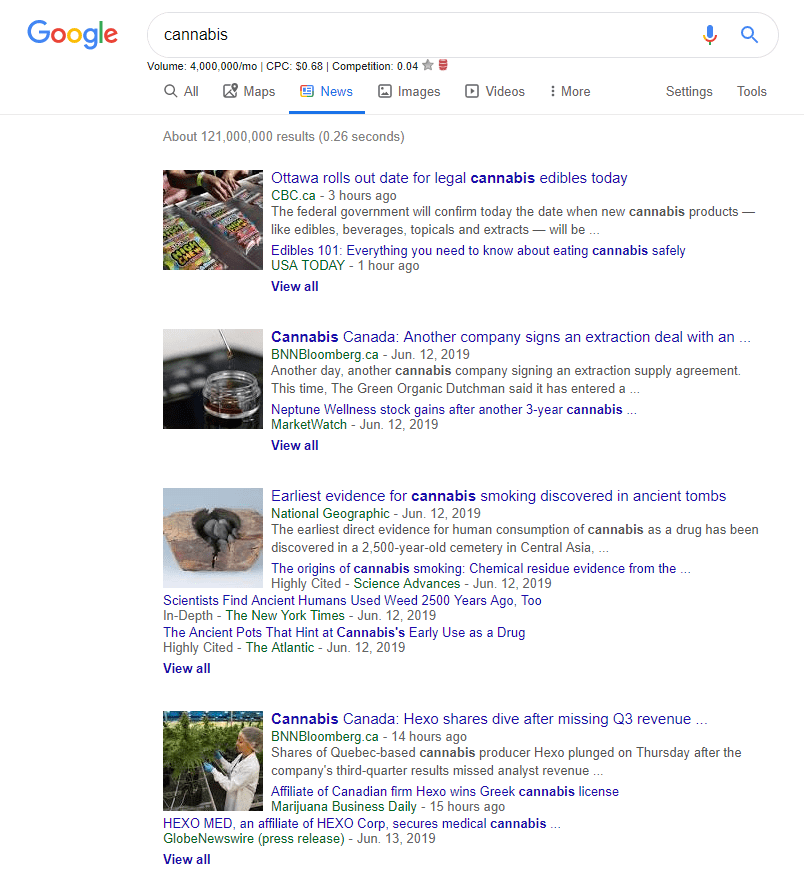 Based on the first result, you could pitch an article on why you don't think Ottawa's legal cannabis edibles are a good decision for the city.
This is what we would call a response post .
It reacts to an existing story and provides another opinion on the matter.
Make sure you read the guidelines for the publication you're writing for, as they may have restrictions or tips for topics.
Once you have an idea for a topic, consider the audience you're writing for .
What do they care about? What do they want to learn? What are their demographics?
This will change you write and shape the editorial.
You want it to resonate with the section's audience as much as possible.
That's why I suggest reading previous articles and analyzing reader's engagement.
What do they normally comment on? Do you notice a pattern in how they speak?
Apply these observations to your editorial, and it will resonate with the target audience more.
Lastly, make sure to collect resources, references, and data to support the article.
Continuing off of the cannabis example, you could search for "cannabis stats" and use a couple of the results to back up points you make.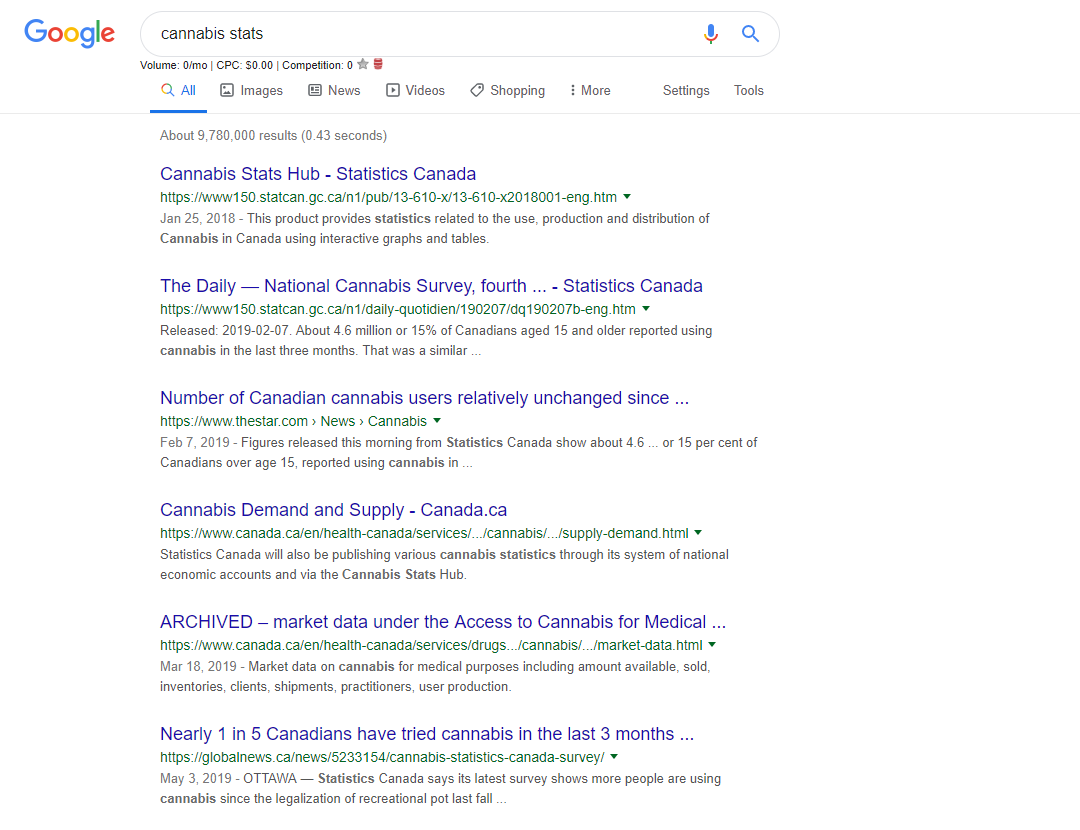 Once you've done this, you can move onto the next step.
Step 2: Craft a headline that makes BuzzFeed proud
As I mentioned earlier, the headline is what will ultimately attract clicks, so you need to put a lot of energy into writing one.
BuzzFeed has the reputation of being the king of clickbait, but it isn't a bad thing.
From a writer's perspective, we can learn a ton about how to write headlines from them.
Just look at their front page: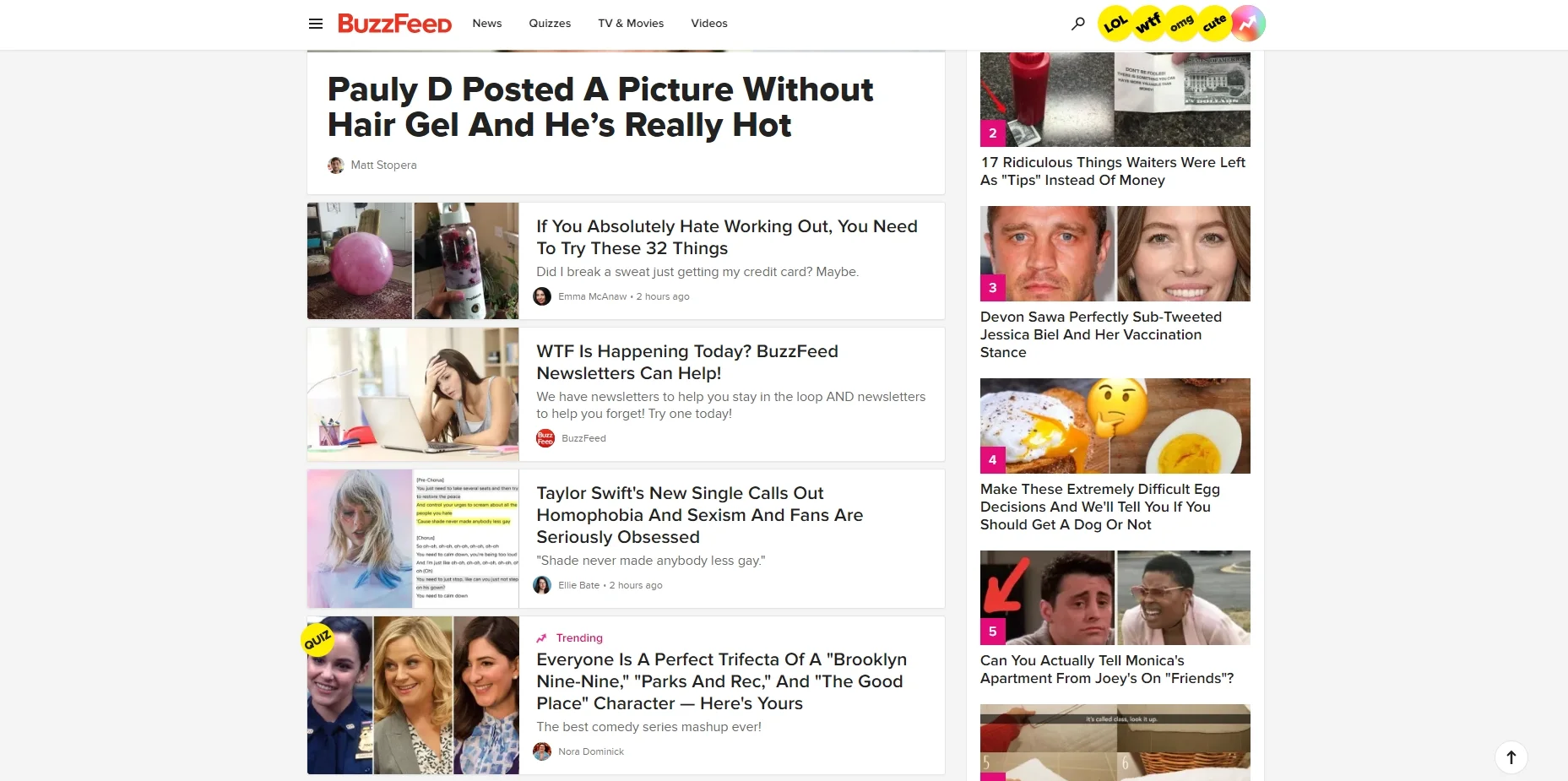 It's a gold mine for ideas!
Some strategies you can use for headline copywriting include:
Explanatory : "George Bush Wears The Latest Yeezy's to Summit, And We're Trying to Figure Out Why" is an example of a headline that clearly explains what the article is about. There's no mystery or questions needed.
Bold : Making a bold statement in the headline like "Scientists Find The Link Between Beer and Mortality" compels users to read the editorial to learn more.
Question : Some editorial headlines come in the form of a question that resonates with the audience. "Trying to Lose Weight? You Won't Believe What This Doctor Discovered" is an example.
Step 3: Make the outline
Before you begin writing your award-winning editorial, slow your horses.
Start with an outline. It's a staple part of forming the editorial structure.
This will speed up the writing process and make your workflow smooth as silk.
An outline should consist of:
The headline
The introduction and hook
Major and minor points
You don't need to spend a lot of time on the outline, either.
It simply acts as an organized guideline for when you crack your knuckles and begin typing away.
Make sure that you have all of your resources and references opened up or saved, too.
I recommend that you read my two previous articles to speed up your writing process:
8 Insanely Effective Tips on How to Overcome Writer's Block
Writing Process Steps For Producing Incredible Copy
This video will also help you with the writing process.
Step 4: Write that bad boy!
Editorials have an opinion, and that opinion needs to be strong .
That means don't use passive speak or weak arguments to back up any points.
The idea you're proposing is the ultimate truth in your eyes, so you have to write in that manner.
If you read a lot of editorials, you will notice that they are written and edited to support a single idea.
Stick with that all the way through until the end.
Take a firm stance on the topic and position. If you ever mention an opposing view, make sure to explain why it isn't correct. Be confident and use facts to support any claims.
At the same time, I recommend offering new ideas. Say something that hasn't been said before … discuss a new angle … bring up data most people aren't aware of. This will make it stand out.
I'm a huge advocate of practical content as well. Editorials are no different.
Don't just take about an issue or a topic. Talk about how it can be solved and give the reader actionable takeaways. Editorials become much more useful and memorable this way.
Some other editorial writing tips I have:
Write several different headline ideas and pick the best one.
Edit and proofread the hell out of the article once it's done. Continually reference the publication's editorial guidelines to ensure it's perfect.
Share the first draft with other writers, family, and friends to get their opinion.
Don't underestimate the power of sleeping on your writing. You'll feel refreshed and approach the article with a clear mind the next day.
Who writes editorials?
Editorials are primarily written by writing staff working for magazines, websites, and other publications.
These pieces of content are handed off to an editor who will fix grammar, spelling, flow, mistakes, and other components.
An editor in chief will oversee all of the writers, editors, and staff that play a role in publishing editorials on a regular basis.
You can also be a freelance editorial writer. In this case, you contact out your writing services to many different publications at once.
It's a great way to earn income and be your own boss. Check out my free courses to learn more.
Why write editorials
So, why should a business write editorials and what are the benefits of doing so?
Firstly, editorials are suitable for any publication that likes to keep their readers informed about recent news and events.
Look at Fortune, Entrepreneur, The LA Times, and similar publications.
They are pushing out content many times per day because there's a constant flow of news to touch on.
This helps form your business into a thought leader and a trustworthy source of information.
Furthermore, editorials are much shorter in length than other forms of content which makes pumping out many easier.
You will also need a great team of writers and editors if you don't have already one established.
Hopping on trends and waves will give your publication an immediate spike in traffic which is another benefit of writing editorials.
Similarly, this type of content is easily digestible and commonly shared which creates a viral effect.
Can an editorial be in first person?
Absolutely. You'll notice that many editorials are written in first person depending on the individual publication and story.
Furthermore, all editorials found in the opinion sections of a publication will be in the first person because they are meant to share personal views.
Look at this editorial from The New York Times, for example.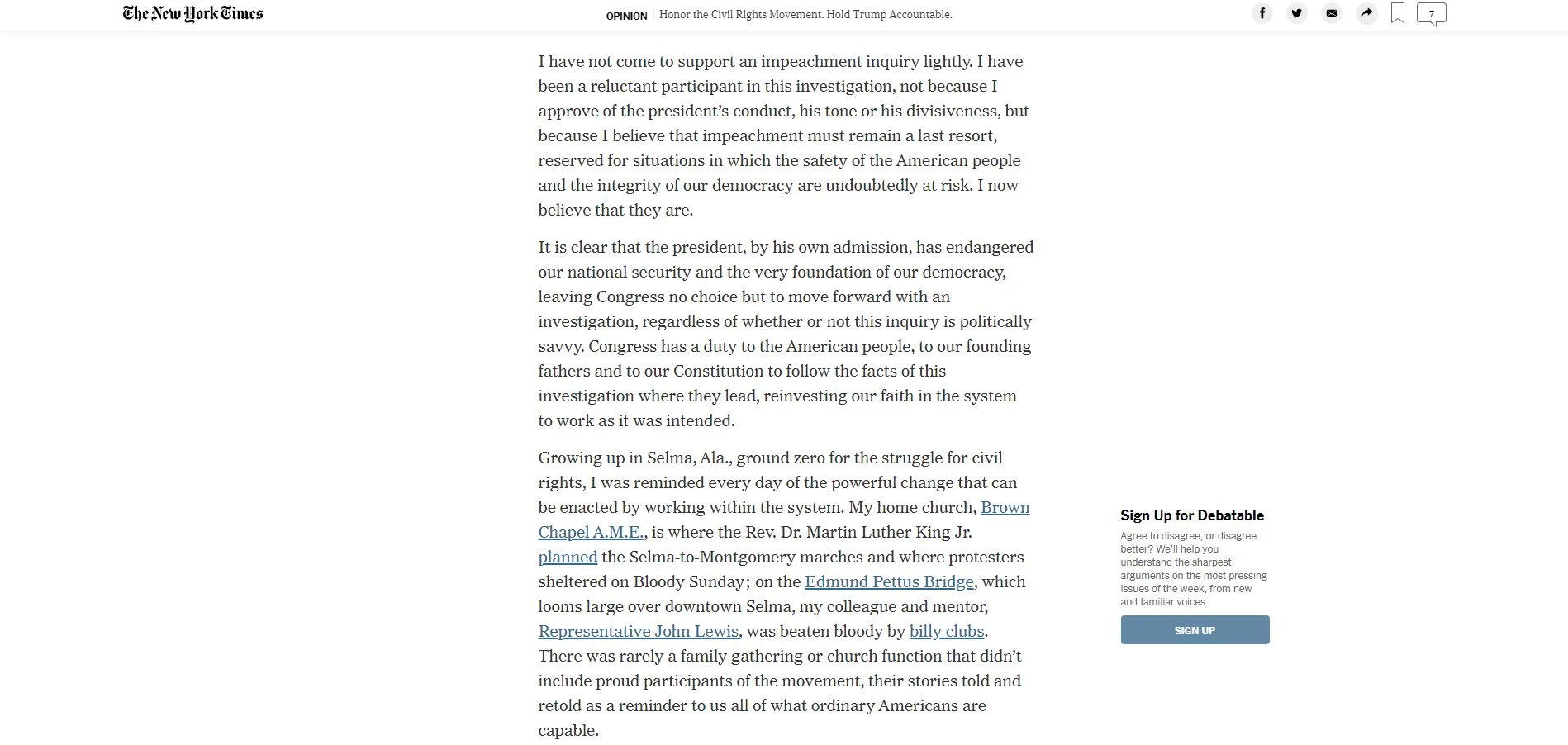 The very first word is "I."
Once again, keep in mind that the story being covered will usually decide whether or not a first person perspective is appropriate or not.
Final thoughts on how to write an editorial
Editorials are articles that share news and personal opinions on topics that matter.
They are typically written about current events and subjects that readers are already familiar with.
Every great editorial begins with an eye-catching image and headline, as well. This is the bait that gets the reader into the article.
Then, the first paragraph needs to be easy to read while naturally leading to the rest of the content.
Demystifying complex terms and mixing in your own opinion are two keys to a good editorial. This makes it simpler to understand while unique since nobody has your opinion but you .
Write a clear conclusion that sums up the major points and creates the opportunity for readers to leave their opinion. Remember, news outlets thrive off of engagement.
Still want to learn more? Check out my online courses .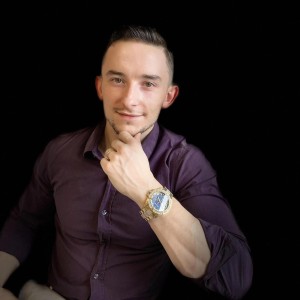 Read Related Content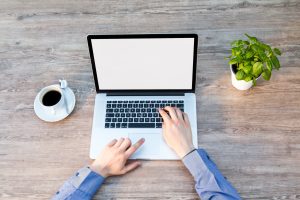 How to Manage Your Time as a Freelancer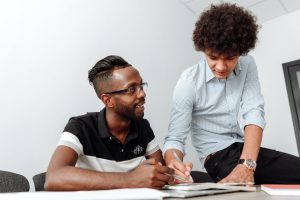 How Can I Use Social Proof in My Copywriting?

Jasper.ai vs Writesonic – Which is Better?
Browse courses, popular posts.
Copywriting Exercises
Copywriting Niches
Best Copywriting Courses
Copywriting KPIs
Magazines Looking For Writers
AIDA Copywriting
Direct Response Copywriting
Freelance Writing Rates
Copywriting Guides
Product Descriptions
Sales Letters
Newsletters
Advertorials
Industry Guides
SaaS Copywriting
Real Estate Copywriting
E-Commerce Copywriting
Financial Copywriting
Fashion Copywriting
Men's Health Copywriting
Commercial Copywriting
Money Making Guides
How to Start Making Money Online
Making Money With Surveys
Starting an Online Business
Copywriting as a Side Hustle
How to Get a Six-Figure Job
Freelancing vs Full Time Career
What My Students Say
Listen to what students and people I've worked with have said.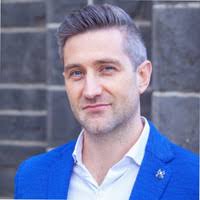 Ready to Level Up?
Explore my online courses to take your value, income, and growth to the next level.

Carmine Mastropierro is a self-growth, marketing, and business coach that helps people transform their income, value, skills, and success.
Recommended Resources
Privacy Policy
Terms of Service
Affiliate Program
12 Best Editorial Writing Topics with Examples (2023)
Editorial content writing aims to inform or educate readers. Discover relevant editorial writing topics you can use, plus examples to help you in writing.
Editorials lets writers share their point of view on different topics. It's an opinion piece where you must research and find relevant facts that establish your credibility and demonstrate your writing skills. You might use editorial writing as a journalist; in that case, these best journalism tips will get you started! Keep reading to see our editorial writing topics to launch your career.
What Type of Writing Is an Editorial?
What is an editorial opinion piece, 1. science and health, 2. environmental challenges, 3. social media and social networking, 4. devices and technology, 5. finances and the economy, 6. sports and entertainment, 7. significant past events, 8. social issues, 9. controversial topics, 10. current events, 11. "future of" editorials, 12. versus editorials, faqs about editorial writing topics.
Editorial content writing is the opposite of content made to sell products. Instead, this type of writing is focused on entertaining, educating, or informing readers. It's all to attract them to want to know your business further. With consistency, you improve your engagement and lay the foundation for a target audience loyal to your content.
Opinion pieces, as their name suggests, are articles published in periodicals, magazines, and newspapers presenting the writers' opinions on a specific topic. These pieces can be signed or unassigned by the writer and are produced to offer readers a wide range of views about the subject. Below are interesting editorial topics you can use.
Editorials about science and health are usually selected by professionals who want to share their reviews or opinion on a specific subject in their specialized field. They help the readers understand natural phenomena, new products or technology related to science, research studies or methods, and claims made by fellow professionals, companies, or organizations.
Some examples are:
The Sudden Outbreak of Swine Flu
Bioterrorism and Its Effects on a Country
Science in a Time of Crisis: Communication, Engagement and the Lived Experience of the COVID-19 Pandemic
Junk Foods' Negative Impacts on Children's Growth
Quick Meals and How They Contribute to Obesity in the US
Editorial writers for this topic must know how these challenges work and affect society. These environmental issues coax the readers to take the problems tackled in these pieces more seriously as they identify threats to humans and our ecosystems with reliable research and data.
Tackling Our Biggest Environmental Challenges
Global Warming, Climate Change, and Their Effects on People and Animals
The Positive Impacts of Reuse, Reduce, Recycle
How Oil Spills Destroy Bodies of Water
Should We Decrease Companies' Carbon Credits ?
Because social networking sites only became prevalent post-2004 , research regarding their adverse consequences has yet to be thoroughly scoured. Additionally, brainstorming about editorials on social media is easier for the younger generations since they've been exposed to it for longer and have first-hand experience with its effects.
The Different Pressures of Social Media
Do We Need Stricter Cyber Crime Laws?
Reality Shows and How They Alter Teenager's View of the Real World
Editorials on technology often link devices and their influence on a group, usually students or employees who operate these devices in their daily activities. Pieces about this topic delve into the contributions and drawbacks of technology regarding convenience, innovation, and well-being.
Why Technology Can Be a Catalyst for Social Good
The Ethical Issues Concerning Nanotechnology
The Risks of Giving Toddlers Phones
General Data Protection Regulation: Are You Protected Enough?
Finances and the economy are always relevant subjects, and topics linked to them never run out. Therefore, many editorial pieces are prompted by constant analysis of economic trends, issues, and practices within a county, country, and globally. Editorial articles also explain how ripple effects affect an individual's wealth.
The Big Quit: Why Millenials Are Tired of Working
Economic Recession and Its Effects
Saving the Economy or Saving Lives: An Unnecessary Choice
Causes of the Subprime Mortgage Crisis
If you're writing for your school newspaper, see these excellent examples of newspaper headlines .
This topic highlights lifestyle, media updates, and game news reports. Sports can also focus on a coach, team, or player's profile, where the editorial writer comments and analyzes their style and gameplay. It can also brush other sports subjects, such as the Iran football team who refused to sing their national anthem amidst the Mahsa Amini protests .
Is Qatar the Right Host for the FIFA World Cup ?
What To Know About the Latest NBA Season
What Went Wrong With Rambo: The Video Game ?
Steroids and Doping for Sports
Habits: A Pandemic of Lost Routines
Middle and high school students find this topic more manageable to discuss since the information they need is already available. The editorial writer can examine a subject they relate with, like their ethnicity or personal experiences, to make the piece more compelling. They can also probe extreme historical events and reflect on their ongoing effects on current times.
The Boston Tea Party of 1997
A Glimpse of the Past: A Look at Black History
An unsigned editorial relays a newspaper's stand on a social issue in a professional setting. The piece scrutinizes the social problems and shares most of the editorial board's opinion on such matters. These social issues depend on various factors, such as pending cases, laws, and politics, that impact many people in a society.
The Necessity of College Schooling
Legal Recognition of Same-sex Marriage Should Proceed
Capital Punishment Be Mandatory in All States
Pardoning Student Loan: Is It Fair?
Controversial topics are subjects that rouse arguments and stir clashing groups who disapprove of another's mindset. These themes spark debate among opposing parties with strong views, biases, or prejudices.
An editorial reveals both of the parties' viewpoints and remains objective. It presents facts pertinent to the topic, such as why a partaker dramatically insists on or resists changes or if any participants are open to negotiations. 
Legalization of Marijuana: What Comes Next?
Should Students Grade Their Teachers?
What Follows Roe v Wade: It Doesn't Stop Here
Journalists and other professional writers must keep up to speed to tackle current events and deliver fresh news. Readers are encouraged to read the most recent stories that pique their interest. Editorials that use current events intend to attract attention and keep the audience up-to-date on the latest affairs worldwide.
The Victory of New Government Candidates
The Russian and Ukrainian War
Are You a Victim of Voter Fraud?
Here's a tip, when there's little happening in your field, check out these newspaper column ideas to be inspired on what to write next.
A good editorial knows how to keep its readers curious by opening a discussion regarding thought-provoking issues and posing possibilities. These editorials aim to educate and persuade readers to do something in support of or against the topic with facts and data.
Future of Organic Food
Future for Printed Journals
Future of Smartphones
Our Future is Uncertain and Stressful
Versus editorials compare and contrast two conflicting themes or ideas and expound on why they are opposed. If you're wondering, an op-ed is not the same as an editorial. An op-ed is usually placed opposite the editorial and written by an individual not affiliated with the editorial team or the newspaper. Some examples of this are:
'Faith vs. Fact:' Why Religion and Science Are Mutually Incompatible
Darwinism vs. Creationism
Healthcare in Denmark vs. Healthcare in the US
What are some essential rules for writing an editorial?
Editorials are not meant to advertise anything. They are pieces that state the writer's objective opinion based on evidence and in-depth research. An editorial must analyze the topic with supporting facts from unbiased sources and either inform, persuade, criticize, or praise. It should also be entertaining to read.
What is the difference between an editorial and a blog post?
The main difference between blogs and editorials is their reliance on facts and research. If blogs let writers share their personal beliefs, editorials offer expert opinions. Additionally, blogs adopt a casual tone and avoid jargon, whereas editorials have a more professional style to convince readers of the pieces' credibility.
Join over 15,000 writers today
Get a FREE book of writing prompts and learn how to make more money from your writing.
Success! Now check your email to claim your prompts.
There was an error submitting your subscription. Please try again.
Maria Caballero is a freelance writer who has been writing since high school. She believes that to be a writer doesn't only refer to excellent syntax and semantics but also knowing how to weave words together to communicate to any reader effectively.
View all posts
How To Write An Editorial

Learn How to Write an Editorial on Any Topic
13 min read
Published on: Dec 23, 2019
Last updated on: Jan 25, 2023
On This Page On This Page
Want to express your opinion on something?
You are wondering how to convince the world to think as you do? Then you must learn how to write an editorial and convince your readers to agree with you. These editorials are a part of both government and school newspapers.
An editorial expresses your opinion about any current topic with the aim to persuade the reader to see things from your perspective.
In this blog, we have presented a step by step formula for writing an editorial worthy of the reader's appreciation.
What is an Editorial?
An editorial is a newspaper article that contains and explains the author's ideas. This piece of writing can be on any topic, but usually, it covers social issues. You have to provide enough evidence from credible sources, just like you do in your research papers.
A well-written editorial must contain the problems' description and their possible solutions to the problem. When writing about a specific issue, don't forget to give recommendations.
You should create a message for the people who are suffering from that issue and what it takes to improve the situation. Besides, in your writing, you get a chance to speak to the government and request them to take measures to solve the problem.
Generally, there are four types of editorials:
Each type is written for a different purpose and, before writing any of it, you must know the difference between them.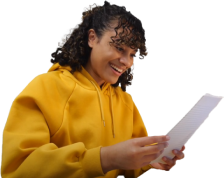 Paper Due? Why Suffer? That's our Job
How to Write an Editorial Article?
An editorial is an article that presents an opinion of a group, like a writer. Editorial writing is quite similar to research paper writing. Editorials are fun and exciting to write once you get all the required research material and understand the essential steps to succeed in this type of writing.
The following steps will help you make up your mind about writing an editorial piece that can persuade readers to agree with your opinion.
1. Choose a Topic
Editorials aim to promote critical thinking and sometimes to cause people to change their minds on a topic by influencing their opinion. Make sure to choose an interesting topic, controversial subject, or something that has a purpose.
Controversial topics are a great way to stir debate and get the readers engaged right from the start. With opinion pieces, you have to focus on recent stories that people are talking about.
2. Research Thoroughly
Take time and research all aspects of your topic and find all the reasons behind the issue. Look for relevant evidence and examples to support your opinion. Gather all the latest facts and information from credible sources.
3. Pick a Side
Make sure to pick a side and create a valid opinion to know what you are talking about. For a valid opinion, you must come up with logical reasoning. Pay careful attention to this step and provide clear reasons to show why your side is the right one.
4. Writing Editorial
After coming up with a valid opinion and supportive arguments, it is time to start the actual writing process. Make sure this writing is short and clear so that the readers do not get bored and easily understand your point of view.
Start your editorial with a thesis-like statement to catch the reader's attention right from the start. You can also start your editorial with a question, quote, or summary of what the editorial is all about.
The body of your work should objectively explain the issue and why the situation is important to handle. Try to cover all the bases and include facts and quotations from credible sources.
Conclude your editorial with a noteworthy statement. In this section, you can again include quotations or a question to make the ending worth remembering.
5. Edit and Proofread
It is important to go through your writing multiple times and make sure it's free from grammar, punctuation, and spelling mistakes. If you are unable to do this on your own then ask someone else for feedback so that no errors slip by.
How to Write an Editorial for a Journal?
Though an editorial has the same parts and sections, some editorials are different and have different conventions for their different types. In addition, journals have different rules and criteria that the article and editorial writers have to follow.
For a journal editorial, follow the below guidelines:
Choose a Thought-Provoking Topic
Since an editorial is a thoughtful piece of writing, you must choose a significant topic and strike a thought in the readers. The topic should be as per the nature and topic of the journal as if it is a medical journal; you must choose a topic belonging to the medical field.
Add the Introduction and Thesis of the Chosen Issue
Introduce the issue or topic of your editorial and add a thesis statement about the issue and the topic you will discuss in the editorial. An editorial uncovers and presents an issue, its significance, effects, and ways to tackle and control it.
Explain the Background of the Problem
Every problem has a background, and the problem you are writing about also has one. In this section of the editorial, mention and explain the background of the said issue.
Also, answer the following questions:
How did it occur?
What are its consequences and effects?
What is its impact on the larger public?
These are some of the questions that you will need to address and answer in this section
Present the Main Argument with Evidence
What are the main points that you want to talk about? Present the main points in this section and add relevant evidence also. Relevant evidence will add weightage and credibility to your editorial. Look for previous newspapers and online results to collect the proof and discuss the points you have added to the editorial.
Write the Conclusion of your Editorial
The conclusion is the last section of the editorial, and this is you will conclude your editorial. Finally, wind it up by adding a call to action and personal viewpoint by proposing ways to manage the discussed issue.
How to Write an Editorial Letter?
An editorial letter is a letter to the editor of the newspaper, magazine, or any other daily publication. These letters are an important part of a publication as they represent the voice of the general public.
Usually, these letters are either added on the first page of the newspaper or the last page. Sometimes, the newspaper has a separate editorial section for the letters.
These letters are focused on the issues of daily life and aim to attract the public's attention. These letters also provide solutions to these issues.
To write an editorial letter, follow the below steps:
1. Start the Letter with a Salutation
For this, you do not need to know the name of the editor. You can simply add ' Letter to the Editor' as a salutation. However, if you know the name of the editor, then use the name.
2. Start with an Engaging Sentence
The opening is important to grab the attention of the readers. Instead of beating around the bush, get to the point. Tell the reader about the subject of your letter and make it convincing for them.
3. Introduce the Topic of the Letter
Don't keep the readers and the editor waiting and get to the point real fast and quick. Throughout the letter, be concise, focused, and quick. Talk about the issue and key points that you want to discuss in your letter.
4. Explain the Importance of the Issue
You are writing a letter because you feel that the issue is significant. However, this does not mean that your reader also feels the same emotions or has knowledge about it. Explain the issue's background and its significance briefly.
Why do you feel that the issue needs to be addressed? Why are you writing this letter? Answer the questions in plain and simple language so that your readers can understand them easily.
5. Provide Relevant Evidence
Provide proof and evidence about the issue that you are discussing. Some of the key evidence could be found in the cuttings of the newspapers and magazines. Use them to highlight the issue and the need for its solution.
6. Add your Opinion about the Issues
What are your personal thoughts about the issue in question? What do you think should be done to handle the situation? Answer these questions by expressing your views. Then, give suggestions to solve the issue and keep everything brief and simple.
7. Keep the Letter Brief and Concise
Shorter and more focused letters are more likely to be accepted for publication. Once you are done with the letter's writing, read it and see if anything could be deducted.
In case you feel that the issue will not be covered in an editorial letter, ask the editor to allow you to write a guest column or a feature.
8. Add your Signature
Newspapers and other publications do not like and publish anonymous letters. After you are done with the writing part, add your full name, contact number, email address, and home address with it. Newspapers may call you to inquire and know that you have written the letter.
9. Revise your Letter
Make sure that you revise and edit your paper properly before posting it. Check it for clarity as the newspapers prefer well-written, well-researched and brief letters.
How to Write an Editorial for a Magazine?
Whether you are writing an editorial for regular publishing, your middle school, high school, make sure that you check with its editorial guidelines. Every magazine may have different guidelines, but generally, an editorial in a school and college magazine is written to inform the readers about the magazine's content and how they reflect the culture and standards of the school or college.
It has three parts, like an essay, that includes an introduction, main body paragraphs, and conclusion. Some general guidelines for a magazine editorial are given below:
It should not be more than 250 words long
Pick a side and talk about it only. Do not try to cover everything
Do not use the first person, 'I'; instead, state the sentence as a fact
Do not exaggerate and write everything as it is
Use active voice and avoid passive voice as much as possible
Avoid using run-on sentences
Create a rhythm by adding short and long sentences, and simple and complex words
Try to add a tinge of entertainment into your writing
The introduction section will include the details about the main topic of the magazine and how it has contributed to the general public interest. In the main paragraphs, the writer will explain the articles and photos used in the magazine and how they relate to the main theme of the magazine.
How to Write an Editorial for a Newspaper?
A newspaper editorial is of a much more serious nature than the ones published in school or entertainment magazines. The magazine editorials are written to express the writer's opinion about a serious social issue. This is why, when writing one, you will need to be really careful and mindful.
When writing the newspaper editorial, follow the below steps:
1. Find a Thought-Provoking Topic
Finding a good editorial topic is as important as writing the entire editorial. When choosing a topic, make sure that it is related to some current issues or events and resonates with the nature of the newspaper.
2. Build your Personal Opinion
Choose a stance for writing the editorial. As a writer, you could either be for or against the discussed matter, but you cannot be on both sides. The editorial aims to present your personal viewpoint and opinion. Make sure that you have used engaging language and strong evidence to persuade your readers.
3. Make an Outline of the Editorial
An outline is important for any writing project. Therefore, you must make a detailed and easy-to-follow outline for your editorial. Make the points of the information and facts that you will add to the editorial. This will also help you focus and present your opinions in a better manner.
4. Compose the Editorial
Once you are done with making the outline for your editorial, it is time to get to the actual writing part. When writing the editorial, follow the outline carefully and closely. Start the editorial with an engaging sentence and catch the attention of the readers.
A newspaper editorial must have at least three arguments. Divide it into sections and discuss each argument one by one. To make the editorial strong and influential, add real-time statistics and facts to support your arguments. Save the strongest for the last and keep your audience engaged throughout the editorial.
How to Write an Editorial Review?
An editorial review is different from writing an editorial. Reviewing an editorial is the next step in the editorial publishing process. Like editorial writing, editorial review writing has a process that the reviewer must follow when reviewing an editorial.
Though, as a writer, editorial reviewing is not the work of the writer but sometimes the teacher may ask the students to review the editorial. In case you get any such assignment, follow the below steps:
1. Read the Entire Manuscript Properly
Before starting with the editorial reviewing and proofreading the content manuscript, read the document completely. Give suggestions, changes, and rearrange the content afterward. Try to understand the purpose of the writer, audience, organization of the content, and thought.
2. Make Notes While Reading the Manuscript
When reading the manuscript, make notes by marking the sections and paragraphs in the manuscript. You can mark them as vague, irrelevant, grammatically incorrect, or inconsistent.
This way, you will know where you will need to make the changes. It also helps you in keeping track of the changes that you need to make in the document.
3. Add the Respective Issues
Once you are done with the marking, reread the content and the paragraphs you have marked and mention their issues. These issues could be anything like weakness of narrative, the irrelevance of the content, shortage of proof and evidence, or grammatical or stylistic errors.
4. Make Recommendation about the Issues
Once you have detected the issues, make recommendations about why the paragraph is not as good as the other parts of the manuscript. Add the suggestions in a separate file or directly on the document and in the column beside the paragraphs.
Suggest the style of writing, the relevancy of the evidence, or any grammatical issues. Other suggestions may include:
Clarity of the content
Suitability of the content for the intended audience
Structure of the manuscript
Grammatical structure
The flow of the content
5. Check for Punctuation and other Writing Mechanics
Check the entire document for punctuation and writing mechanics. Here, you can suggest the sections and numbering of the paragraphs. You can also suggest a way of writing that will be more appropriate for the audience.
Is an Editorial an Opinion Piece?
An editorial and an opinionated article may seem the same, but they are somewhat different from each other. An editorial is usually written by the newspaper's editor in charge and may not have the writer's name.
An opinion piece does not have to be published in a newspaper. It could be anywhere, even online, but if you have written the piece for the newspaper publication, it will be identified as an Opinion Editorial or an Opposite Editorial (Op-Ed).
Tough Essay Due? Hire Tough Writers!
What is the Difference between an Editorial and an Article?
Both an editorial and an article are the parts of a newspaper. While many people believe that both are the same, there are some key differences between them. As said before, an editorial is written by the editor in charge of the newspaper and expresses the views of the editor or the editorial board.
It is an opinionated piece of writing, and it is written to influence the thought process and viewpoint of the readers.
All the other news added in a newspaper are called articles. These could be news articles, sports news, and other news that is added in the newspaper. Usually, it is fact-based, as the writer will have a narrow chance of adding their opinion.
Editorial Ideas
If you are unable to come up with good ideas for your editorial, here are some of the most current topics that you can have a look at.
Global warming effects on earth
Should gay marriages be allowed?
Should marijuana be legalized?
Is euthanasia immoral?
Do people complain too much?
Is there such a thing as a Facebook addict?
The dangers of social media addiction
Benefits of Organic Food Consumption
Benefits of Reading
Should cigarettes be banned?
Editorial Example
Editorial writing is a type that can be hard to explain, and usually, it is a combination of facts and opinions. Have a look at this example to learn the whole writing process better.
Writing an editorial could be a difficult and a huge step in your career, especially when aspiring to become a writer or a journalist. However, you can follow the steps mentioned above for writing an interesting editorial.
If you are still confused and need professional help, better order a high-quality editorial written by our professional editorial writers at MyPerfectWords.com . We are 24/7 available to assist you with all the 'do my paper' queries. In addition, we offer the best essay writing service to all our customers.
Contact our support team and hire our essay writer online now!
Frequently Asked Questions
What makes a good editorial.
A good editorial should express an opinion without being too biased. It teaches without getting moralistic or preachy, but it also motivates you to take action as well.
What are the three elements of editorial?
The three elements of the editorial are:
Barbara P (Literature, Marketing)
Dr. Barbara is a highly experienced writer and author who holds a Ph.D. degree in public health from an Ivy League school. She has worked in the medical field for many years, conducting extensive research on various health topics. Her writing has been featured in several top-tier publications.
People also read
Get Better at Math: Solving Math Problems Quick and Easy
How to Avoid Plagiarism - Steps to a Plagiarism Free Paper
How to Write a Movie Review - Guide & Examples
How to Write a Summary - Beginner's Guide & Example
How to Write an Opinion Essay – A Beginner's Guide
Evaluation Essay - Definition, Examples, and Writing Tips
How to Write a Thematic Statement - Tips & Examples
How to Write a Bio - Quick Tips, Structure & Examples
How to Write a Synopsis – A Simple Format & Guide
How to Write a Comparative Essay – A Research Guide
Visual Analysis Essay Writing Guide - Format & Samples
List of Common Social Issues Around the World
Character Analysis - Outline, Writing Steps, and Examples
What are the Different Types of Plagiarism - Examples
Article Review - A Complete Writing Guide With Examples
A Detailed Guide on How to Write a Poem Step by Step
A Complete Appendix Writing Guide for Beginners
Share this article
Keep reading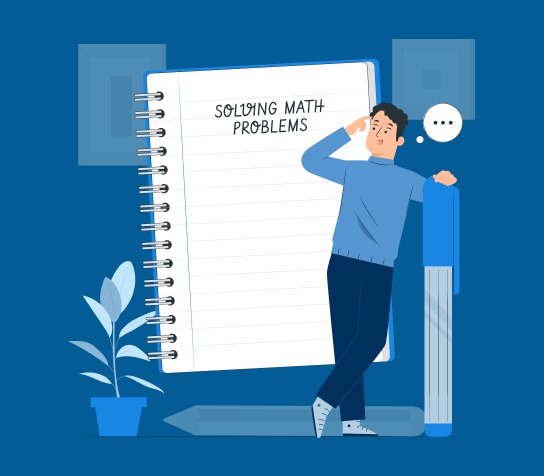 We value your privacy
We use cookies to improve your experience and give you personalized content. Do you agree to our cookie policy?
Website Data Collection
We use data collected by cookies and JavaScript libraries.
Are you sure you want to cancel?
Your preferences have not been saved.
FIRST DRAFT.
ask how to live? write, write, write, anything; the world's a fine believing world, write news.
How to Write an Editorial
In writing the editorial, select only one specific idea to develop. Be sure the topic is of interest to the reader. Organize your editorial in three parts:
the introduction
the ending.
The first contains the newspeg with the reaction. It is usually one short paragraph. (A newspeg is a brief statement about the news event at issue upon which the editorial is based).
The body may take two or three short paragraphs that support or justify the reaction. The ending, sometimes called the clincher, summarizes the editorial's stand.
The following are examples of editorials' introductions composed of the newspeg and the reaction, not necessarily in that order. The underlined words are the reaction:
a. The new office policy of requiring tardy students to study their lessons in the library while they wait for the next period is both timely and wise.
b. It is source of great pride and inspiration for our school to come out second in the NSAT region-wide.
c. Our general PTA is really generous and concerned for the students' welfare. They will donate labor and materials to improve the school gym.
d. The move of the DECS to revive Grade VII and to add one more year in the high school is not the solution to the deteriorating pre-collage education in the country.
The body should prove or justify the reaction or stand already made in the introduction. In a, the body should prove that the office policy is really timely (one paragraph) and wise (another paragraph). In b, the editorial should list reasons and figures which make the school and the studentry proud of their athletic meet achievement.
The end or lat paragraph of an editorial is sometimes called the punch line or clincher. But if the preceding lead and body have well organized and carefully written, the conclusion may be omitted.
The editorial also has a head.
Share this:
Leave a reply.
Fill in your details below or click an icon to log in:
You are commenting using your WordPress.com account. ( Log Out / Change )
You are commenting using your Facebook account. ( Log Out / Change )
Connecting to %s
Notify me of new comments via email.
Notify me of new posts via email.
Checking Your Editorial
Editorial Beginnings
Editorial Defined
Interpretative (Interpretive) Reporting
Objective and Interpretative Reporting Compares
Pointers on Writing an Editorial
Types of Editorial
Types of Website
Various Types of News Structure
Writing the Editorial
Writing the News Story
Recent Posts
journalism.
WordPress.com
WordPress.org
320,651 hits
· Create a free website or blog at WordPress.com.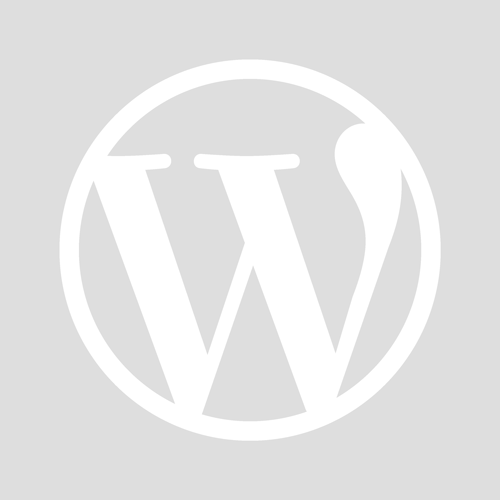 Already have a WordPress.com account? Log in now.
Follow Following
Copy shortlink
Report this content
View post in Reader
Manage subscriptions
Collapse this bar
Use Messenger
Send us an email
How to Write an Editorial
Writing editorial is quite different from the news story writing. In case with the latter one, the comments and points of views are not welcome. In case with editorial, it is based on the opinions and is supported by the facts. They are usually written by such people as newspaper editors or columnists. To write an editorial can be called a real privilege. With our simple steps you can find out how to write good editorial on your own.
Step 1. First of all, it is necessary to pick a topical issue . In order to do your editorial in the best manner, you have to pick the issue which is on the public mind. In order to find the most interesting daily topics, you can consult surveys or broadcasting.
Step 2. Write down a thesis. Your thesis will be some kind of foundation for your future editorial . The thesis will show up the position you are taking concerning a particular subject.
Step 3. Provide facts which will serve as examples . Make a research concerning your topic, where it would be enough to skillfully use the statistics data to support your position.
Step 4. Keep the balance while using off-topic emotional content and dry cliche phrases . There are many authors who use persuasive language in their editorial , which helps them to attract more and more readers and, thus, make their writing much more interesting than the news stories.
Step 5. Join the other people. For example, if you are an editor, it is advisable to make a group-written editorial in your newsroom, which will represent your opinion taken separately and your colleagues' in general. Once you succeed in bringing together all the information – that is really great! In case if you fail to do so, you will have to deal with it on your own.
Intercultural Communication Essay Sample
Those who are fluently bi-lingual or multilingual are generally more apt in scenarios where intercultural communication is needed. This is because they have already internalized the social cues, cultural difference, and communication norms for two communities, actively have the ability to code switch, and understand that different cultures communicate in different ways. This difference in…
Essay on Plagiarism
Plagiarism is an intentional appropriation of ideas, inventions, words and masterpieces, created by other people and passing them off as one's own. Plagiarism is prosecuted by the law and very much disrespected by people in general. Bonuses and Discounts give up to20% off Place an Order
Learning Foreign Language from an Early Childhood – Is It Good or Bad?
The more I read about learning foreign language from a very early age, the more I think about whether it is necessary at all. You can come across two totally different opinions: kids do or do not need it, it is good or bad for them, it does or does not make sense. Bonuses and…
Our Services
Academic ghostwriting
Admission essay help
Article writing
Assignment writing
College paper writing
Coursework writing
Dissertation writing
Homework writing
Online classes
Personal statement writing
Report writing
Research paper writing
Speech writing
Term paper writing
Writing tips
Write my paper
How To Write An Editorial (7 Easy Steps for Beginners)
Writing an editorial is one of those things that sounds like it should be pretty straightforward. Easy, even.
But then you sit down to start typing. Your fingers freeze over the keyboard. You gaze into the perfectly blank white space of your computer screen.
Wait , you think. How do I write an editorial ?
Here's how to write an editorial:
Choose a newsworthy topic (Something with broad interest)
Choose a clear purpose (This will guide your entire process)
Select an editorial type (Opinion, solution, criticism, persuasive, etc)
Gather research (Facts, quotes, statistics, etc)
Write the editorial (Using an Editorial Template that includes an introduction, argument, rebuttal, and conclusion)
Write the headline (Title)
Edit your editorial (Grammar, facts, spelling, structure, etc)
In this article, we'll go through each of these steps in detail so that you know exactly how to write an editorial.
What Is an Editorial? (Quick Definition)
Before we jump into the mechanics of how to write an editorial, it's helpful to get a good grasp on the definition of editorials.
Here is a simple definition to get us started:
An editorial is a brief essay-style piece of writing from a newspaper, magazine, or other publication. An editorial is generally written by the editorial staff, editors, or writers of a publication.
Of course, there's a lot more to it than simply dashing out an essay.
There is the purpose, different types of editorials, elements of a good editorial, structure, steps to writing an editorial, and the actual mechanics of writing your editorial.
"In essence, an editorial is an opinionated news story." – Alan Weintraut
What Is the Purpose of an Editorial?
The purpose of an editorial is to share a perspective, persuade others of your point of view, and possibly propose a solution to a problem.
The most important part is to pick one purpose and stick to it.
Rambling, incoherent editorials won't do. They won't get you the results or the response you might want.
When it comes to purpose, you want:
Singular focus
Personal connection
The first two probably make sense with no explanation. That last one (personal connection) deserves more attention.
The best editorials arise from personal passions, values, and concerns. You will naturally write with vigor and voice. Your emotion will find its way into your words.
Every bit of this will make your editorials instantly more compelling.
What Are the Different Types of Editorials?
There are two main types of editorials and a number of different subtypes.
One of the first steps in how to write an editorial is choosing the right type for your intended purpose or desired outcome.
The two main types of editorials:
Opinion Editorial
In an opinion editorial, the author shares a personal opinion about a local or national issue.
The issue can be anything from local regulations to national human trafficking.
Typically, the topic of an editorial is related to the topics covered in the publication. Some publications, like newspapers, cover many topics.
Solution Editorial
In a solution editorial, the author offers a solution to a local or national problem.
It's often recommended for the author of solution editorials to cite credible sources as evidence for the validity of the proposed solution (BTW, research is also important for opinion editorials).
There are also several editorial subtypes based on purpose:
Explain (you can explain a person, place, or thing)
Criticism (you can critically examine a person, place, or thing)
Praise (celebrate a person, place, or thing)
Defend (you can defend a person, place, or thing)
Endorsement (support a person, place, or thing)
Catalyst (for conversation or change)
How To Write an Editorial (7 Easy Steps)
As a reminder, you can write an editorial by following seven simple steps.
Choose a topic
Choose a purpose
Select an editorial type
Gather research
Write the editorial
Write the headline
Edit your editorial
If you want a short, visual explanation of how to write an editorial, check out this video from a bona fide New York Times Editor:
1) Choose a Newsworthy Topic
How do you choose a topic for your editorial?
You have several options. Your best bet is to go with a topic about which you feel strongly and that has broad appeal.
Consider these questions:
What makes you angry?
What makes your blood boil?
What gets you excited?
What is wrong with your community or the world?
When you write from a place of passion, you imbue your words with power. That's how to write an editorial that resonates with readers.
2) Choose a Purpose
The next step for how to write an editorial is to choose your purpose.
What do you want to accomplish with your editorial? What ultimate outcome do you desire? Answering these questions will both focus your editorial and help you select the most effective editorial type.
Remember: a best practice is honing in on one specific purpose.
Your purpose might be:
To trigger a specific action (such as voting)
To raise awareness
To change minds on an issue
3) Select a type
Now it's time to select the best editorial type for your writing. Your type should align with your purpose.
In fact, your purpose probably tells you exactly what kind of editorial to write.
First, determine which major type of editorial best fits your purpose. You can do this by asking yourself, "Am I giving an opinion or offering a solution?"
Second, select your subtype. Again, look to your purpose. Do you want to explain? Persuade? Endorse? Defend?
Select one subtype and stick to it.
4) Gather Research
Don't neglect this important step.
The research adds value, trust, credibility, and strength to your argument. Think of research as evidence. What kind of evidence do you need?
You might need:
All of these forms of evidence strengthen your argument.
Shoot for a mix of evidence that combines several different variations. For example, include an example, some statistics, and research findings.
What you want to avoid:
Quote, quote, quote
Story, story, story
Pro tip: you can find research articles related to your topic by going to Google Scholar.
For other evidence, try these sources:
US Census Bureau
US Government
National Bureau of Economic Research
You might also want to check with your local librarian and community Chamber of Commerce for local information.
5) Write Your Editorial
Finally, you can start writing your editorial.
Aim to keep your editorial shorter than longer. However, there is no set length for an editorial.
For a more readable editorial, keep your words and sentences short. Use simple, clear language. Avoid slang, acronyms, or industry-specific language.
If you need to use specialized language, explain the words and terms to the reader.
The most common point of view in editorials is first person plural. In this point of view, you use the pronouns "we" and "us."
When writing your editorial, it's helpful to follow an Editorial Template. The best templates include all of the essential parts of an editorial.
Here is a basic Editorial template you can follow:
Introduction Response/Reaction Evidence Rebuttal Conclusion
Here is a brief breakdown of each part of an editorial:
Introduction: The introduction is the first part of an editorial. It is where the author introduces the topic that they will be discussing. In an editorial, the author typically responds to a current event or issue.
Response/Reaction: The response/reaction is the part of the editorial where the author gives their opinion on the topic. They state their position and give reasons for why they believe what they do.
Evidence: The evidence is typically a series of facts or examples that support the author's position. These can be statistics, quotations from experts, or personal experiences.
Rebuttal: The rebuttal is the part of the editorial where the author addresses any arguments or counter-arguments that may be raised against their position. They refute these arguments and offer additional evidence to support their point of view.
Conclusion: The conclusion is the last part of an editorial. It wraps up the author's argument and provides a final statement on the topic.
6) Write The Headline
Your headline must be catchy, not clickbait. There's a fine line between the two, and it's not always a clear line.
Characteristics of a catchy headline:
Makes the reader curious
Includes at least one strong emotion
Clearly reveals the subject of the editorial
Short and sweet
Doesn't overpromise or mislead (no clickbait)
Your headline will either grab a reader's attention or it will not. I suggest you spend some time thinking about your title. It's that important. You can also learn how to write headlines from experts.
Use these real editorial headlines as a source of inspiration to come up with your own:
We Came All This Way to Let Vaccines Go Bad in the Freezer?
What's the matter with Kansas?
War to end all wars
Still No Exit
Zimbabwe's Stolen Election
Running out of time
Charter Schools = Choices
Suggested read: How To Write an Autobiography
7) Edit Your Editorial
The final step is to edit and proofread your editorial.
You will want to check your editorial for typos, spelling, grammatical, and punctuation mistakes.
I suggest that you also review your piece for structure, tone, voice, and logical flaws. Your editorial will be out in the public domain where any troll with a keyboard or smartphone (which, let's be honest, is everyone) can respond to you.
If you've done your job, your editorial will strike a nerve.
You might as well assume that hordes of people might descend on your opinion piece to dissect every detail. So check your sources. Check the accuracy of dates, numbers, and figures in your piece.
Double-check the spelling of names and places. Make sure your links work.
Triple-check everything.
Editorial Structures and Outlines
As you learn how to write an editorial, you have many choices.
One choice is your selection of structure.
There are several editorial structures, outlines, and templates. Choose the one that best fits your topic, purpose, and editorial type.
Every editorial will have a beginning, middle, and end.
Here are a few specific structures you can use:
Problem, Solution, Call to Action
Story, Message, Call to Action
Thesis, Evidence, Recommendation
Your View, Opposing Views, Conclusion
How Do You Start an Editorial?
A common way to start an editorial is to state your point or perspective.
Here are a few other ways to start your editorial:
The problem
Startling statement
Tell a story
Your solution
Other than the headline, the beginning of your editorial is what will grab your reader. If you want to write an editorial that gets read, then you must write a powerful opening.
How Do You End an Editorial?
You can end with a call-to-action, a thoughtful reflection, or a restatement of your message.
Keep in mind that the end of your editorial is what readers will most likely remember.
You want your ending to resonate, to charge your reader with emotion, evidence, and excitement to take action.
After all, you wrote the editorial to change something (minds, policies, approaches, etc.).
In a few sections (see below), you will learn a few simple templates that you can "steal" to help you end your editorial. Of course, you don't have to use the templates.
They are just suggestions.
Often, the best way to conclude is to restate your main point.
What Makes a Good Editorial?
Even if you learn how to write an editorial, it doesn't mean the editorial will automatically be good. You may be asking, What makes a good editorial ?
A good editorial is clear, concise, and compelling.
Therefore, the best editorials are thought out with a clear purpose and point of view. What you want to avoid is a rambling, journal-type essay. This will be both confusing and boring to the reader.
That's the last thing you want.
Here are some other elements of a good editorial:
Clear and vivid voice
Interesting point of view
Gives opposing points of view
Backed up by credible sources
Analyzes a situation
"A good editorial is contemporary without being populist." —Ajai Singh and Shakuntala Singh
How Do You Know If You've Written a Good Editorial?
Many people want to know how to tell if they have written a good editorial.
How do you know?
You can tell by the response you get from the readers. A good editorial sparks a community conversation. A good editorial might also result in some type of action based on the solution you propose.
An article by Ajai Singh and Shakuntala Singh in Mens Sana Monograph says this about good editorials:
It tackles recent events and issues, and attempts to formulate viewpoints based on an objective analysis of happenings and conflicting/contrary opinions. Hence a hard-hitting editorial is as legitimate as a balanced equipoise that reconciles apparently conflicting positions and controversial posturings, whether amongst politicians (in news papers), or amongst researchers (in academic journals).
Note that newsworthy events, controversy, and balance matter in editorials.
It's also a best practice to include contradicting opinions in your piece. This lends credibility and even more balance to your peice.
Editorial Examples & Templates
As you write your own editorial, study the following example templates "stolen" from real editorials.
You can use these templates as "sentence starters" to inspire you to write your own completely original sentences.
Phrases for the beginning:
It's been two weeks since…
Look no further than…
The country can't…
Phrases for the middle:
That's an astonishing failure
It should never have come to this
Other [counties, states, countries, etc.] are…
Within a few days…
Not everyone shares my [opinion, pessimism, optimism]
Officials say…
Phrases for the end:
Let's commit to…
Finally…
If we can…we will…
Honestly, the best way to learn how to write an editorial is to read and study as many published editorials as possible. The more you study, the better you will understand what works.
Study more editorials at these links:
New York Times editorials
USA Today editorials
The Washington Post
How To Write an Editorial for Students
Writing an editorial for students is virtually the same as writing an editorial at any other time.
However, your teacher or professor might give you specific instructions, guidelines, and restrictions. You'll want to read all of these thoroughly, get clarity, and follow the "rules" as much as possible.
Writing an editorial is a skill that will come in handy throughout your life. Whether you're writing a letter to the editor of your local paper or creating a post for your blog, being able to communicate your ideas clearly and persuasively is an important skill. Here are some tips to help you write an effective editorial:
Know your audience. Who are you writing for? What are their concerns and interests? Keep this in mind as you craft your message.
Make a clear argument. What is it that you want your readers to know? What do you want them to do? Be sure to state your case clearly and concisely.
Support your argument with evidence. Use facts, statistics, and expert opinions to make your case.
Use strong language . Choose words that will resonate with your readers and make them want to take action.
Be persuasive, not blasting. You want your readers to be convinced by your argument, not turned off by aggressive language. Stay calm and collected as you make your case.
By following these tips, you can write an effective student editorial that will get results.
What Is an Editorial In a Newspaper?
The editorial section of a newspaper is where the publication's editorial board weighs in on important issues facing the community. This section also includes columns from guest writers and staff members, as well as letters to the editor.
The editorial board is made up of the publication's top editors, who are responsible for setting the tone and direction of the paper.
In addition to op-eds, the editorial section also features editorials, which are written by the editorial board and represent the official position of the paper on an issue.
While editorial boards may lean one way or another politically, they strive to present both sides of every issue in a fair and unbiased way.
Ultimately, the goal of the editorial section is to promote thoughtful discussion and debate on the topics that matter most to readers.
Final Thoughts: How To Write an Editorial
Whew , we have covered a lot of ground in this article. I hope that you have gained everything you need to know about how to write an editorial.
There are a lot of details that go into writing a good editorial.
If you get confused or overwhelmed, know that you are not alone. Know that many other writers have been there before, and have struggled with the same challenges.
Mostly, know that you got this .
Related posts:
How To Write an Ode (7 Easy Steps & Examples)
Jasper Commands Template: Ultimate Guide + 300 Commands
Best AI Essay Writer (With Examples)
The Best Writing Books for Beginners
National Institute of Health (On Editorials)
Table of Contents
1 thought on "How To Write An Editorial (7 Easy Steps for Beginners)"
Pingback: How To Write a Manifesto: 20 Ultimate Game-Changing Tips - CHRISTOPHER KOKOSKI
Comments are closed.