The Climate Change Problem
Practice for part 1 of the writing paper in the Cambridge B2 First (FCE) exam with this sample question about climate change.
Try and use some of the vocabulary below in your answer where possible:
Useful Vocabulary
Write your answer in 140 – 190 words in an appropriate style using all the notes and giving reasons for your point of view.
Write about:
Check Out Another Lesson
Working From Home
The Weekend!
What is DDT?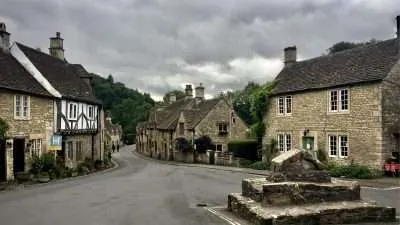 A Small Village
The essay for B2 First Writing Part 1 is always written for the teacher. It should be well organised, with an introduction, your opinions on the ideas given and an appropriate conclusion.
For this essay, you have been talking about the environment in your class. Now, your English teacher has asked you to write an essay.
Every country in the world has problems with pollution and damage to the environment. Do you think these problems can be solved?
Write about:
1. transport 2. rivers and seas 3. energy at home
Write your article in  140-190  words in an appropriate style.
More exercises available:
You are required to produce two pieces of writing. The first piece is compulsory and will be an essay of 140-190 words. For the second, you can choose from an article, email/letter, essay, review or report (B2 First for schools the report is replaced with a story) of 140-190 words.
B2 Article Video
B2 Book Review Video
B2 Descriptive Email Video
B2 Place Review Video
B2 Short Story Video
B2 Cities of the Future
B2 Fast Food
B2 Following Fashion
B2 Live Concert
B2 Taking a Gap Year
B2 A Work of Art
B2 Being a Celebrity
B2 Life Away
B2 Preventing Crime
B2 School Improvement
B2 Shopping Online
B2 Tablet or Laptop
B2 The Countryside
School Canteen
B2 A School Trip to Italy
B2 An Important Day
B2 Forgetful Girl
The Hidden Beach
The Lost Photo
B2 IMDb Website Review
B2 Jurassic Park Book Review
B2 Mountain Bike Park
B2 Romeo and Juliet Play Review
B2 Ted Film Review
Scarlett Animation Review
B2 Berlin Travel Report
B2 Shops Report
B2 Visiting Places Report
B2 Birthday Party Letter
B2 Computer Games Email
B2 Favourite Film Email
B2 Holiday in Thailand Email
B2 New Attraction Letter
B2 Place to Visit Email
B2 Spending Money Email
B2 Visiting Relative Email
You need to be able to understand a range of texts, including how they are organised and the opinions and attitudes expressed in them. The texts will be from sources familiar to you such as magazines, articles, fiction and advertisements, but targeted at the interests of students.
Students' use of English will be tested by tasks which show how well they can control their grammar and vocabulary.
Use of English Part 1
Use of English Part 2
Use of English Part 3
Use of English Part 4
Reading Part 5
Reading Part 6
Reading Part 7
For this part, you practice vocabulary by using words with similar meanings, collocations, linking phrases, phrasal verbs, etc.
B2 First Use of English Video
Becoming Famous
Cycling Scheme
Film Stars and Music Celebrities
Going on a diet
Single or Mixed Sex Schools
The History of Football
The Poor and Less Fortunate
The Special Bus
Why do we need to play?
For this part, you practice grammar and vocabulary.
Better swimming
Cardboard Bike
Dealing with waste plastic
Drinking Water
Fit for Sports
Following Your Nose
Growing Bananas
Holiday with a Friend
Making Perfume
The Farm Trip
The Jobs Market
Tree Climbing
Weather Forecasting
Young Enterprise
For this part, you practice vocabulary word-building by changing different words using a base word.
Angel of Mercy
Fast Food Industry
Life on Other Planets
Music in Schools
Mystery Weekend Break
Pollution Problems
Understanding Time
Workforce on the Move
For this part,  you have to express a message in different ways showing flexibility and resource in the use of language.
B2 First Use of English Part 4
B2 Key Word Transformation 1
B2 Key Word Transformation 10
B2 Key Word Transformation 2
B2 Key Word Transformation 3
B2 Key Word Transformation 4
B2 Key Word Transformation 5
B2 Key Word Transformation 6
B2 Key Word Transformation 7
B2 Key Word Transformation 8
B2 Key Word Transformation 9
For this part, you practice how to understand the details of a text, including opinions and attitudes.
Cycling to India
Hottest Place on Earth
Living and Working in Another Country
The Picture of Dorian Gray
The Wrestler who Wrote a Book
For this part, you practice how to understand the structure and follow the development of a text.
Benefits of Getting Fit
Our Polluted World
For this part, you practice how to find specific information in a text or texts.
Collecting Things
English Seaside Resorts
Teenage Summer Camps
Requires being able to follow and understand a range of familiar spoken materials, such as news programmes, public announcements and other sources, but targeted at the interests of the learners.
Speaking Part 1
Speaking Part 2
Speaking Part 3
Speaking Part 4
Listening Part 1
Listening Part 2
Listening Part 3
Listening Part 4
In this part you talk to the examiner about yourself and your life, e.g. your name, school, interests and future plans.
B2 Speaking Part 1 Exercise 1 B2 Speaking Part 1 Exercise 2 B2 Speaking Part 1 Exercise 3
In this part, you talk about two photos on your own which you have to compare for about 1 minute . After you have finished, your partner will be asked a short question about your photo. When your partner has spoken about their photos for about 1 minute , you will be asked a question about their photos.
B2 Speaking Part 2 Exercise 1
In this part you express ideas with your partner by looking at a discussion point that the examiner gives you.
This will be available soon.
In this part, you focus on general aspects of a topic with the examiner or you may involve your partner.
In this part, you will hear people talking in eight different situations.
Entertainment Short Conversations Talking about Sports
In this part, you will hear someone being interviewed.
Extreme Snowboarding Future Options Newly Published Book Sailing around the World The Talent Show
In this part, you will hear five people talking about different things.
A Good Teacher Demonstration
In this part, you will hear an interview.
Mountain Climbing Weekend
Customs and Traditions
Entertainment and Leisure
Environmental and Nature
Future Jobs and Education
Identity and Well-being
Travel and Adventure
Customs and Traditions explores how we celebrate our cultural identity across the globe.
Christmas Hard Exercises
Story of Halloween
Valentine Message
Entertainment and Leisure explores how we spent our free time.
Environment and Nature explores the way humans and animals live, adapt and change on our planet.
Exploring how different societies create roles for people to develop their skills and knowledge.
Future Schools
Sport at School
School Rules
Fashion Design
Exploring how we learn and adjust to the world around us. .
Taking Risks
Natural Disasters
Exploring how we experience the world through our life journeys
Travelling around the World
Cambridge English exams are designed for learners at all levels from the pre-intermediate level Cambridge English: Key (KET) to the very advanced level Cambridge English: Proficiency (CPE). These exams give candidates proof of their ability to use English in a wide variety of contexts, relevant to work, study and leisure activities.
A2 Key | B1 Preliminary | B2 First
How useful were these activities?
Click on a trophy to rate them!
Average rating 3.4 / 5. Vote count: 11
No votes so far! Be the first to rate this post.
Essay – examples & model answers | B2 First (FCE)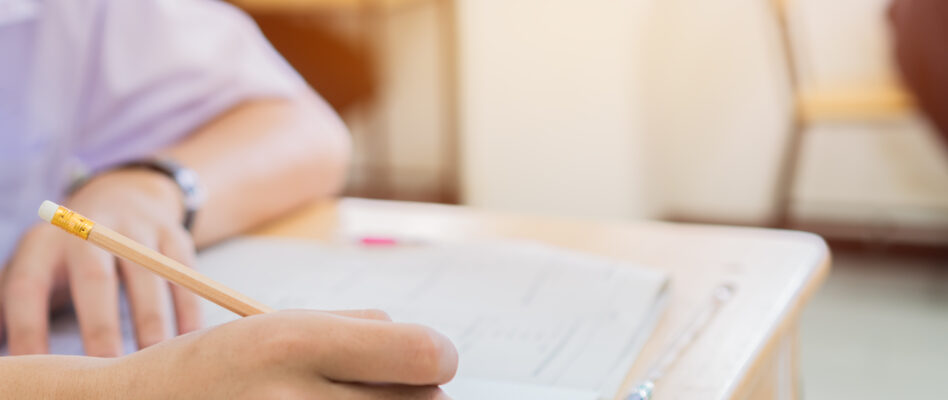 FCE Essay Examples:  Topic (Environment) 
Example exam task:, example answer (grade: 3), example answer:.
I think that my country has problems with pollution to the environment like all other countries. This problem is normal for Russia. We have big problems with transport because there are too much cars in our country. And because of that we have problems with atmospeer, air in my city and in all Russia is really dirty and sometimes I can't make a sigh because it smells around me and of course around that cars on the road. I've heard about tradition of one country. They don't go anywhere by car one day a month or a year, they just use bycicle or their feet. I think it could be very good if we had a tradition like that.
So, what about the rivers and the seas? Yeah, there are some really good and clean rivers and seas where you can go, but there are not many of them. Once I saw the river OB in my city, it was about two years ago but I stil remember that in some places it was not blue, it was green or purple I didn't really understand because it had different colours.
I don't know what should we do. Maybe we should just open our eyes and look what we did. But Russian people don't care about the world around them many people care only about themselves an that's all.
So, the best idea is look around and try to do something good for our planet and for us and our children.
FCE, CAE, CPE
Practice, write & improve, examiners comments & grade:, example answer (grade: 3-4).
To begin with pollution and damage to the environment is the most serious and difficult problem for countries of all over the world. Scientists of different countries predict a global ecocatastrophe if people won't change their attitude to our planet.
First of all a huge damage to the environment brings a transport. People can't imagine their living without cars, buses, trains, ships and planes. But it's an open secret that one of disadvantage of these accustomed things is harmful exhaust. Needless to say that use of environment friendly engines helps us to save atmosphere from pollution.
In addition to this our rivers and seas are in not less danger situation. It's a fact of common knowledge that numerous factories and plants pour off their waste to ponds. Obviously that cleaning manufacturing water helps to avoid extinction of ocean residents.
Apart from this I'm inclined to believe that every person can and must contribute to solving this important problem. Doing a little steps for protection our environment every day we will be able to save our Earth. And it's a task of each of us.
Model Answer (Grade: 5)
DEVELOPMENT VS ENVIRONMENT
If we surf the web looking for pollution and environmental catastrophes, we will find out that every country in the world suffers them. This is a natural consequence of the struggle between development and environment.
If a country decided to live isolated from the rest of the world, living on what it can naturally grow and produce, it surely wouldn't be highly polluted. But we all want exotic food and technological items from all over the world, so we have to pay the price.
Investing on electrical transport would benefit the environment a lot. Even more if this electricity came from a natural source of energy like wind, rivers and solar boards. It's difficult to achieve this because petrol companies will fight against these actions.
We also have to take care of our rivers and seas. We all have heard about factories throwing highly toxic substances to rivers, without minimizing their poisoning effects. A really strict law should be applied to fine these factories and make them change their policy.
But what about ourselves? We also can do a lot! If, when possible, we bought larger packs of food, we would be producing less rubbish. And this is only an example!
FCE Essay Examples: Topic (Fashion) 
In today's world, the fashion industry has a strong importance in people's lives. The fashion industry say to the society what to wear and creates new types of clothes all the time.
Some people claim that the fashion industry has a bad effect on people's lives, they say that the fashion industry creates clothes that the society has to wear. Furthermore, the clothes' price is extremely high and people, who can't afford it, should not be in the society.
In the other hand, the fashion industry guide the people to be in a good appearance, because, nowadays, the appearance of the person is more important than the person itself.
In my opinion, the fashion industry doesn't has a bad influence on people's lives. It's something which was created to help people what to wear.
Example Answer (Grade: 4)
Fashion industry is very a discussed subject nowadays: they create and design new clothes everyday in order to satisfy some people needs.
There are many people who claim that the fashion industry is important and good for society. According to them, this industry design beautiful clothes and thanks to that every person can wear shirts, trousers or any acessory which is on today's fashion.
On the other hand, the fashion industry in some people opinion, controls the market of clothes and because of that they can't wear what they want to. In addition, the industry can increase the price of clothes, forcing people who don't want to be "oldfashioned" to buy and pay a large amount of money to keep "beautiful".
In my opinion, we can't let the fashion industry decide what we must or musn't wear. We shouldn't judge people for its appearance,because that is not important. We must wear whatever we like, want and feel confortable with.
The society we live today is characterised by technology in constant development, fast speed processes, information travelling and getting to people at a blink of an eye and a complex web of social networking. In this context, the fashion industry is becoming increasingly important and having a more and more paramount role in our lives.
On one hand, the fashion industry is undeniably a source of profit and income. It hires millions of people all over the world and generates millions of dollars every year. Furthermore, such profitable business is also believed to be able to spread and make known the culture of a people, encouraging and enhancing a better understanding of each other.
Nevertheless, for those who are neither impressed nor motivated by numbers and figures, the fashion industry is seen as one which segregates people, isolating those who not fit their laws and commands. It is stated that people place too much importance on appearance and the material, world, sadly true, and the fashion industry just spurs on such situation. Moreover, not only are the costs of fashion item unrealistically high, it is thought to be a money better spent on more pressing issues, such as poverty and hunger.
I do believe that the fashion industry, as it is today, has a harmful effect, because it values a minority of people in detriment to the majority. However, it has such a wide reach that, it put into a good use, it can save lives.
FCE Essay Examples: Topic (Languages) 
"There are more reasons to learn a foreign language than to pass a test"
Everything around us revolves around language(s), it is the most important thing in our lives. Society would just not function without it. They are It is our future and I would personaly love to learn as many as I possibly can.
Not everything in life is done because it is necessary. Learning a new language can be a lot of fun. Many people only do it as a hoby, or their knowledge is something that brings them pride and pleasure.
Secondly, we have people who do it simply to challenge themselves. Truly I believe that having a great outcome that stems from your hard work and dedication to learn something new is a wonderful way to challenge prove your ability to yourself and others. Then there is travelling. It is very important to be able to understand and have a conversation with someone abroad, unless you would like to get lost or worse.
To conclude, I think that learning a new language is an amazing thing no matter why you do it. It is always better to do things out of enjoyment, but even if you do it for a test, that knowledge will always be useful.
Learning a a foreign languages is very important nowadays. English, in particular, is essential because it allows is spoken all over the world. That's the reason why we start studying it from the age of six years old. Going abroad and being able to speak to native people is very satisfying and that's why I want to improve my knowledge about foreign languages.
I decided to take this exam to know how high my level of English is, but also because I need this certification to go abroad next summer. I really want to come back to Cornwall, an amazing region in the South-West of England. I've been there twice with my family, but now I want to go alone. Only being there to England I can really improve my English comprehension and speaking skills.
Fortunately I can will have some English lessons which taught in English at university and I can't wait for it because it will be an interesting challenge for me. Studying foreign languages is essential to live and to travel. It isn't simple and I surely have to challenge myself everyday, but the result is so satisfying that we I can't do without it.
FCE Essay Example: Topic (History) 
A very common topic that is being discussed nowadays is wether schools should teach subjects that some may consider useless later in life. A clear example is history, since it is quite difficult to learn and does not help us in day-to-day activities.
However, many people do not realize the importance of it or that it affects our lives today. For example, our political system would not be this way if it weren't for the Ancient Greeks, numerous politicians and wars who helped shape democracy and our constitution. Yet it is still thought that it's useless.
In addition, it is very important that we never forget about our past since we must know where we were standing years ago. Moreover, there are some things, such as World War II, that we have to remember to prevent them from happening again. We should also know where we we were standing a century ago: our origins, our identity. The more you learn about your ethnicity, the better.
All in all, I think that it is extremely important to learn about one's own country's history. Anyone who gets the chance to do this should not waste it, since they are very fortunate to have this opportunity
Would you pass B2 First (FCE)?
Cookies Policy
Privacy Policy
Web Development
FCE Writing Part 1 essay B
You must answer this question. Write your answer in 140- 190 words in an appropriate style on the separate answer sheet.
Your teacher has asked you to write your response to the following statement taken from a recent newspaper article:
Is it true that we help the environment when we plant a tree?
Sample essay: 
It is claimed that the ecosystem of our planet is in danger. Nevertheless, there are some who advocate, myself included, that planting trees may bring balance to the natural world. So how does growing these plants aid the living world?
First of all, trees improve the quality of air by removing carbon dioxide from the atmosphere. Using their leaves and branches trees absorb negative gases and then release the oxygen back into the air to support living creatures.
Moreover, mature trees provide shading for houses and other buildings so that the need for air conditioning is reduced. Although for some it might seem unimportant, this simple action decreases the amount of fossil fuels burned to produce electricity.  
Last but not least, forestation creates an ecosystem which provides habitat and food for wildlife.  The tree not only serves as shelter and protection from a predator but also enables animals to collect nuts, berries or fruit.
Having presented all the points it is obvious that the environment benefits hugely from a newly planted tree. I believe that reduction of CO2, provision of shade, shelter or food are just a few of the advantages deriving from this simple action.