Undergraduate
High School
Architecture
American History
Asian History
Antique Literature
American Literature
Asian Literature
Classic English Literature
World Literature
Creative Writing
Linguistics
Criminal Justice
Legal Issues
Anthropology
Archaeology
Political Science
World Affairs
African-American Studies
East European Studies
Latin-American Studies
Native-American Studies
West European Studies
Family and Consumer Science
Social Issues
Women and Gender Studies
Social Work
Natural Sciences
Pharmacology
Earth science
Agriculture
Agricultural Studies
Computer Science
IT Management
Mathematics
Investments
Engineering and Technology
Engineering
Aeronautics
Medicine and Health
Alternative Medicine
Communications and Media
Advertising
Communication Strategies
Public Relations
Educational Theories
Teacher's Career
Chicago/Turabian
Company Analysis
Education Theories
Shakespeare
Canadian Studies
Food Safety
Relation of Global Warming and Extreme Weather Condition
Movie Review
Admission Essay
Annotated Bibliography
Application Essay
Article Critique
Article Review
Article Writing
Book Review
Business Plan
Business Proposal
Capstone Project
Cover Letter
Creative Essay
Dissertation
Dissertation - Abstract
Dissertation - Conclusion
Dissertation - Discussion
Dissertation - Hypothesis
Dissertation - Introduction
Dissertation - Literature
Dissertation - Methodology
Dissertation - Results
GCSE Coursework
Grant Proposal
Marketing Plan
Multiple Choice Quiz
Personal Statement
Power Point Presentation
Power Point Presentation With Speaker Notes
Questionnaire
Reaction Paper
Research Paper
Research Proposal
SWOT analysis
Thesis Paper
Online Quiz
Literature Review
Movie Analysis
Statistics problem
Math Problem
All papers examples
How It Works
Money Back Policy
Terms of Use
Privacy Policy
We Are Hiring
Health Belief Model, Essay Example
Pages: 14
Words: 3848
This Essay was written by one of our professional writers.

You are free to use it as an inspiration or a source for your own work.
Need a custom Essay written for you?
Researchers have always tried to establish the causes and remedy for diseases but there are researchers who chose to come up with something different. This is the health belief model that was designed as a tool for helping health officials study health behavior. The model is based on the assumption that the personal beliefs people have affect their health behaviors. Many people concerned with heath education have adopted this model and this is because it can simply be adapted to suit a health practice. Rosenstock, Strecher and Becker (1994) claim that the last three decades have seen wide use of the health belief model in health related behavior.   The health belief model was a 1950s development of several Public Health Service officials; Hochbaum, Rosenstock, Leventhal and Kegels.
The model was initially created with an aim of analyzing how people tended to use public health services provided by the U. S Public Health Service. This was prompted by tuberculosis service use which according to Hachbaum (1958) were proving to be unsuccessful. The model was adopted for the United States Public Health Service prevention programs. It contained four elements or perceptions which the researchers identified as important components that can help one understand health behavior. These perceptions have so far been increased and according to Rosenstock, Strecher and Becker (1994), they are perceived threat (perceived susceptibility and perceived severity), perceived benefits, perceived barriers, cues to action, other variables and self-efficacy. Gatewood et al. (2008) think that the purpose of the health belief model was to explain people's lack of action in preventing asymptomatic disease. Thus, the health belief model was geared towards health related behavior which Glanz and Maddock (2002) think that the advancements in medicine as well as improvement in sanitation have increased its necessity.
Perceived Threat
Mackey (2002) asserts that the identification of health risks inherent in a community by its members is a determinant of their health. The threat perception people attach to a health condition in terms of how serious it is and their chances of being affected by it is what constitutes the perceived threat construct. For a health condition, people hold certain beliefs about how and what may happen if they contract it. One person may perceive a health concern as being severe while it may be less severe to another. There are many things that people use to determine the seriousness of a condition and when people know they are more at risk of losing something and would therefore be prompted to take action for their lives. Some people may decide to take action because they are aware of what it might cost them if they were to get sick. When it comes to susceptibility, someone may tend to think that because he/she is of a certain age, then the disease cannot affect him/her. Someone may also have the perception that because they are healthy, they cannot be affected and this is also a belief that affects use of new behaviors.
Perceived Benefits
This refers to the usefulness a behavior will have in helping the individuals reduce their susceptibility and severity of a health condition. When people are introduced to a new behavior that may help to keep them safe, their adoption of the behavior will depend on the benefits they perceive. Hence, people will make use of health services when they know the kind of benefits they can get from them. People will usually assess a disease and the possible outcomes against what they may get from the recommended behavior and when the benefits outweigh the consequences, they are more likely to change behavior. For a health official, there is the need to make people aware of all the benefits associated with a new action.
Perceived Barriers
People also tend to look at the barriers that may prevent them from adopting the new recommended behavior. When someone analyzes his/her condition and determines that there are no perceived barriers, then change of behavior easily occurs. Perceived barriers may include financial constraints in which case a person may lack the money needed for a new behavior. When people are advised to do something, they will have perceptions of things that may prevent them and for a health official, your duty is to help in identifying and getting rid of them.  A new action may come with effects people may not want and this also creates a barrier. Reducing barriers is the best way to get people doing using a new action. Glanz and Maddock (2002) assert that barriers are used in decision making where people consider the advantages and disadvantages of an action.
Cues to Action
Cues to action is a like something that reminds people of the new behavior they need to adopt or something that motivates them towards it. These can be used as a way of making people more aware of the need at the same time letting them know how to go about it. Cues to action strategies can do well in influencing the kind of behavior change required from people. Here, various media can be used and these include posters, radio, TV where you can remind people of the kind of danger they are facing if they will not take up a recommended action. Safety instructions on many products that can easily affect health are a good example of cues to action as it reminds people of what they should be doing or avoiding.
Other Variables
Other variables include characteristics that may be unique to an individual but are also influential in forming perceptions. These include such things as education level which may place one in a position to know everything about a condition as compared to one who knows less. Similarly, cultural and demographic differences may also bring about the difference in perception in which case someone they may have different views about a behavior. The belief that people who live in certain areas are susceptible to some kind of diseases may make other people not to take a disease seriously.  People experiences, especially ones related to a disease will also result in their different perceptions since someone may consider it serious while the other may take it lightly.
Self-Efficacy
Bandura (1977) introduces self-efficacy as one's own belief to do something. With self-efficacy, people have to believe that they can take the required action so to succeed otherwise, a barrier is created. When people have the fear of not being able to do the new action correctly, it hinders them from getting the intended benefits. Thus, you can only evoke behavior change in your subjects if you make them confident enough to believe they can perform. Rosenstock, Stretcher and Becker (1998) insist that the focus of the health belief model should also be on the individual's confidence. This is because it was found to have an influence on the kind of choices people make regarding recommended actions. Self-efficacy can be improved through a variety of strategies but it works well of you take time to show people what they ought to be doing to prevent them from shying away.
Implications for Health Behaviors
Many health researchers have applied the health belief model in several studies to determine how people behave towards diseases and practices and these can  portray well the implication of the model to health behavior. Glanz and Maddock (2002) say that there are many factors that might affect health behaviors apart from policies and regulations. Breast-self examination is one of them and for this; early detection is always the best. However not many of the women are keen on conducting breast self examinations and in their study, Norman and Brian (n. d) found that breast self examination performance was affected by several independent predictors which included intention, perceived benefits and self-efficacy.
Hanson and Benedict (2006) use the model in their study to establish food handling behaviors among the older adults. Thus, health belief model is also applicable in nutrition where it can be used to find out how safe people are handling their food. One of the things Hanson and Benedict's study established is that sanitation was prompted by the perceived severity people had of foodborne illnesses. This is just one of the things that people will use to take action, for instance, when they see on posters or other media of how an illness may affect them, they may have that perception of its severity and would therefore conform to cleanliness.
Radius and Joffe (1988) sought to focus their use of the model on young mothers or adolescents and their perception of breastfeeding.  This is because they may be presented with barriers arising from their own beliefs about activity. These are also benefits and together with the barriers help to influence the young mothers' decision on whether to breastfeed or not. Radius and Joffe found that many of the adolescent mothers perceived fewer barriers to breastfeeding which shows that many of them found the method to be better than bottle feeding. Many times, people tend to have the wrong information about something which creates the perceived barriers.
While the health belief model can be used on women regarding changing behavior on breast self examination, it can also be used to study the perceptions men have on prostate cancer.  Kleier (2004) conducted such a study on Jamaican and Haitian men where she also sought to find out how much they knew about the illness. In comparing the two Kleier found that Jamaican men seemed to have more information as compared to Haitian men. The study also established that there are other variables affecting perceptions which include language and culture with regard to the subjects of the study. Here, many of the Haitian men have language problems which not made it difficult for them to acquire the relevant knowledge about the disease.
Health belief model does not just have an effect on patient behavior but the staff also has perceptions that can be studied. This is the focus of Agarwal, Sypher and Dutta's (2009) study where they chose to find the effect of selected constructs of the model on staff behavior. The researchers used knowledge, perceived effectiveness and cues to action and found, among other things, that greater knowledge contributed to a low perception of benefits but did not affect barriers or behaviors. Gatewood et al. (2008) seek to find out how perceived barriers and self-efficacy affect the attendance of a community health program, specifically for cardiovascular risk reduction. They established that participants who had not been exposed to the program tended to have more perceived barriers as compared to those who know about the program.
Roden (2004) used of the model for the promotion of health practices among young families. The researcher used perceived behavioral control and behavioral intention for the study where the model could be modified to suit the selected group. It was established that the two were suited for the modified model. Cerkoney and Hart (1980) used the model to explain behavior of people with diabetes mellitus with regard to how well they complied with their treatment. It was found that there are procedures that they seemed to take seriously with which many of them were complaint while there are those they seemed to ignore.
The use of cues to action is a common practice in health field when there is a need to sensitive people on an issue. Marifran (1999) examines the role HIV test counselors can play in persuading people to play safe sex. The study found that such cues to action improved the condition and many people tended to play safe. Winfield and Whaley (2002) chose to use the model to study the use of condoms where they focused on African American college students. The study found out that condom use was determined by perceived barriers and gender.
Behavior change
Recognition and labeling of one's behavior
Behavior change is best effected when an individual is able to recognize that he/she exhibits bad behavior which needs to be changed. Here, one would need to know what kind of behavior is questionable and to realize that one can easily be affected by such behavior. In their study Marcus et. al (1992) established that people could adopt more to exercising by understanding the stages of exercise behavior and self-efficacy through the necessary information.
Making a commitment to change behavior
The second step is to make a decision to reduce or do away with the behavior that has been identified as bad. Here, one may have to look at both the advantages and disadvantages as well as how the change may affect you. Since behavior change is to help reduce the risks involved, you may also want to analyze what kind of response you may get once you become the person of desirable qualities. Just like in the health relief model, self-efficacy involves a person determining whether he/she is able to take that action that would lead to behavior change. With this, it may be worthwhile for an individual to consider what will be needed in order to make the process successful. This is in terms of being able to perform the activities chosen and the willingness to keep on trying in case of failure.
Taking action the third action
The third action to behavior change is to take action and this is where an individual may have to consider things such as level of self esteem and communication abilities. This stage may occur in three phases but are not a must and may be skipped. In phases, an individual would be required to seek information first that would be useful to the situation. This is the stage that one needs to have good communication skills as well so you can explain to people that you have changed and the reasons. The individual is exposed to a number of choices with regard to whether formal or informal help is required. There may also be need to have certain resources to help in the adoption of a desired behavior which is also identified at this stage of behavior change model.
Stages of Change
Stages of Change Theory identify some stages which are to be considered during the behavior change cycle. This model is useful in a number of instances where behavior change is necessary and Kern (2008) says that behavior change with this model is a series of steps where individuals will go through different stages before successful change can be realized. Usually, someone will move to the next stage when he/she has established that it is appropriate to proceed and this is only after completing the previous stage.
The developers of this theory advance the four stages which are pre-contemplation, contemplation, action and maintenance and there is also a fifth stage which is the preparation for action.  Prochaska, DiClemente and Norcross (1992) provide a description for each of the stages involved in the cycle. Each of the stages involve an individual doing a different activity, from the initial stages where the person is still considering whether to decide to change or not to the end when he/she either maintains the new behavior or relapses.
Pre contemplation
This is the initial stage which Kern (2008) says that people here are not serious and may not even be interested in getting help. This is where they are still trying to come to terms with the bad side of their behavior and it may take some time to convince them that they ought to get rid of their current behavior. In this stage, the individual needs to be given a lot of information which will help in understanding their bad habits. There is also need to let the people know what environmental effect their behavior is causing.
Contemplation
At this stage, people have started to take more interest and can therefore accept that they have a behavior problem. This may be prompted by several factors which include experiencing someone suffering as a result of the behavior but this generally involves a self evaluation. Zimmerman, Olsen and Bosworth (2000) say that this is a stage where a patient examines benefits and costs involved and may be helped by incorporating other models such as health belief model.
Preparation for Action
This is where the decision has already been made regarding behavior change and the individual is making plans to take necessary action. When the person understands and can see how serious their bad habits are, he/she would start finding the help needed. This may involve the person finding as much information as possible about the situation and the possible solutions that could be of help.
The action stage is where the person has already selected a course of action such as a behavior change and is not practicing it. This may not be very easy since it may involve a complete change of behavior and since one may have been used to the bad habits very much, there are chances of relapsing. Kern (2008) says that this is people may take different amount of times at this stage but may last up to 6 months.
Maintenance
At the maintenance stage, the person is trying not to relapse and move back to the old habits. When you are in the action stage, it only takes a while before you enter into the maintenance stage provided you are consistent. Those who are able to prevent relapse tend to benefit more from the benefits that change in behavior was meant to bring. The amount of time here is indefinite and will depend on how well a person is able to adapt to new behavior without chances of going back.
Studies that used the Health Belief Model
Attia, A. K., Rahman, D. A., & Kamel, L. I. (1997). Effect of an educational film on the Health
Belief Model and breast self-examination practice. Eastern Mediterranean Health Journal .   Volume 3, Issue 3, 1997, Page 435-443.Page 435-443
Cerkoney, K. A., & Hart, L.K. (1980). The relationship between the health belief model and compliance of persons with diabetes mellitus. Diabetes Care, September 1980 vol. 3 no. 5 594-598 doi: 10.2337/diacare.3.5.594.
Gatewood, Jadah Sataje &  George Munroe. (2008). Perceived barriers to community-basedhealth promotion program  participation. American Journal of Health Behavior , May-June, 2008. Retrieved 13 th March, 2010 from <http://findarticles.com/p/articles/mi_7414/is_3_32/ai_n32056841/>
Hanson, J. A. & Benedict, J. A.  (2002). Use of the health belief model to examine older adults'food-handling behaviors. Journal of Nutrition Education and Behavior. Volume 34, Supplement 1, March-April 2002, Pages S25-S30. Retrieved 14 th March, 2010 from http://dx.doi.org/10.1016/S1499-4046%2806%2960308-4
Kleier, J, A. (2004). Using the health belief model to reveal the perceptions of Jamaican and
Haitian men regarding prostate cancer. Journal of Multicultural Nursing & Health , Fall 2004. Retrieved 29 th March, 2010 from http://findarticles.com/p/articles/mi_qa3919/is_200410/ai_n9459581/
Mackey, J. A. (2002). Using a health belief model in teaching preventive health care principles to Israeli RNs. A paper for presentation at the CITA Conference University of Massachusetts Lowell November 7, 8, 9, 2002 .
Norman, P., & Brian, K. (n. d) . Health belief model and breast self-examination: An application of the health belief model to the prediction of breast self-examination in a national sample of women with a family history of breast cancer. Institute of Medical Genetics
University of Wales College of Medicine, UK. Radius, S.M., & Joffe, A. (1988). Understanding adolescent mothers' feelings about breast-feeding : A study of perceived benefits and barriers. Journal of Adolescent Health Care Volume 9, Issue 2, March 1988, Pages 156-160. doi:10.1016/0197-0070(88)90063-0
Roden J. (2004). Validating the revised Health Belief Model for young families: implications for nurses' health promotion practice. Nurs Health Sci . 2004 Dec; 6(4):247-59.
Winfield, E. B., & Whaley, A. L. (2002). A comprehensive test of the health belief model in the prediction of condom use among African American college students. Journal of Black Psychology , Vol. 28, No. 4, 330-346
Agarwal, V., Sypher, H. E. and Dutta, M. J. (2009). Health belief model in healthcare settings: knowledge, perceived effectiveness, and cues to action on staff behaviors.  Paper presented at the annual meeting of the International Communication Association, Marriott, Chicago, IL Online <PDF>. Retrieved 19 th March 2010 from http://www.allacademic.com/meta/p300001_index.html
Bandura, A. (1977). Self-efficacy: Toward a unifying theory of behavioral change. Psychological Review , 84, 191-215.
Gatewood, J.  G. et al. (2008). Perceived barriers to community-based health promotion program participation. American Journal of Health Behavior , Retrieved  29 th March, 2010 from <http://findarticles.com/p/articles/mi_7414/is_3_32/ai_n32056841/>
Glanz, K., & Maddock, J. (2002). Behavior, Health-Related. Encyclopedia of Public Health. Retrieved 29 th March, 2010 from< http://www.encyclopedia.com/topic/Health_behavior.aspx>
Hanson, J. A. & Benedict, J. A.  (2002). Use of the health belief model to examine older adults' food-handling behaviors. Journal of Nutrition Education and Behavior. Volume 34, Supplement 1, March-April 2002, Pages S25-S30. Retrieved 14 th March 2010 from http://dx.doi.org/10.1016/S1499-4046%2806%2960308-4
Hochbaum, G. M. (1958). Public Participation in medical screening programs: A socio-psychological study. ( Public Health Service Publication No. 572 ). Washington, DC: Government Printing Office.
Kern, M. F. (2008). Stages of change model. AddctionInfo.org . retrieved 29 th March 2010 from <http://www.addictioninfo.org/articles/11/1/Stages-of-Change-Model/Page1.html>
Kleier, J, A. (2004). Using the health belief model to reveal the perceptions of Jamaican and Haitian men regarding prostate cancer. Journal of Multicultural Nursing & Health , Fall 2004. Retrieved 29 th March, 2010 from http://findarticles.com/p/articles/mi_qa3919/is_200410/ai_n9459581/
Mackey, J. A. (2002). Using a health belief model in teaching preventive health care principles to Israeli RNs. A paper for presentation at the CITA Conference University of Massachusetts Lowell November 7, 8, 9, 2002
Marcus, B. H et al. (1992) Self-efficacy and the stages of exercise behavior change. To insert individual citation into a bibliography in a word-processor, select your preferred citation style below and drag-and-drop it into the document.   Res Q Exerc  Sport , Vol. 63, No. 1. (March 1992), pp. 60-66.
Marifran, M. (1999). Toward a reconceptualization of communication cues to action in the health belief model: HIV test counseling. Communication Monographs , 1479-5787, Volume 66, Issue 3, 1999, Pages 240 – 265
Norman, P., & Brian, K. (n. d) . Health belief model and breast self-examination: An application  of the health belief model to the prediction of breast self-examination in a national sample of women with a family history of breast cancer . Institute of Medical Genetics University of Wales College of Medicine, UK.
Prochaska, J.O., DiClemente, C.C. and Norcross, J.C. (1992). In search of how people change – applications to addictive behaviors. American Psychologist , 47(9), 1102-1114.
Radius, S.M., & Joffe, A. (1988). Understanding adolescent mothers' feelings about breast- feeding : A study of perceived benefits and barriers. Journal of Adolescent Health Care Volume 9, Issue 2, March 1988, Pages 156-160. Retrieved 20 th March, 2010 fromhttp://dx.doi.org/10.1016/0197-0070%2888%2990063-0
Rosenstock I., Strecher, V., & Becker, M. (1994). The health belief model and HIV risk behavior change. In R.J. DiClemente, and J.L. Peterson (Eds.), Preventing AIDS: theories and methods of behavioral interventions New York: Plenum Press; pp. 5-24.
Rosenstock, I.M., Strecher, V.J., & Becker, H.M. (1988). Social learning theory and the health belief model. Health Education Quarterly , 15, 175-183.
Zimmerman, G. L., Olsen, C. G., & Bosworth , M. F.(2000). A 'Stages of Change' approach to helping patients change behavior. American Family Physician (12), p.4.
Stuck with your Essay?
Get in touch with one of our experts for instant help!
Kaiser Alumina Now Gramercy Works, Research Paper Example
Shared Reading Lesson: Carbon Mitigation, Coursework Example
Time is precious
don't waste it!
Plagiarism-free guarantee
Privacy guarantee
Secure checkout
Money back guarantee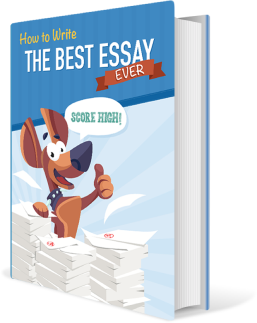 Related Essay Samples & Examples
Voting as a civic responsibility, essay example.
Pages: 1
Words: 287
Utilitarianism and Its Applications, Essay Example
Words: 356
The Age-Related Changes of the Older Person, Essay Example
Pages: 2
Words: 448
The Problems ESOL Teachers Face, Essay Example
Pages: 8
Words: 2293
Should English Be the Primary Language? Essay Example
Pages: 4
Words: 999
The Term "Social Construction of Reality", Essay Example
Words: 371
Health Belief Model
Health behavioral theories can help formulate behavior change treatments in several ways, including enhancing knowledge of health-related behavior, guiding research, and making intervention more transferable to a health issue, place, or context (Hayden, 2022). It can be challenging to modify behavior, especially regarding safety and well-being. We should notice the many published Health Belief Models that predict behavior change before constructing a project to create a system focused on clinical guidelines for child obesity. This robust theoretical framework on which the research will be based is crucial to childhood obesity Clinical guidelines, posing the most significant threat to the community and healthcare givers. Thus, a novel practice intervention may impact adherence to pediatric obesity Clinical guidelines (Busch, Hubka, & Lynch, 2018). The intervention will be on awareness of personal practice performance compared to advised procedures, participation in developing practice improvement strategies, and collaborative support by the healthcare provider to enact the practice strategies among kids aged 6 to 12.
Applying this theoretical framework would take all elements into account because the development of childhood obesity might result from multiple factors, such as parental cultural beliefs or hereditary factors (Busch, Hubka, & Lynch, 2018). The health belief model, a motivational theory that promotes the idea of Adherence to Childhood Obesity Clinical Guidelines, is influenced by the new practice intervention recommended. According to this paradigm, to adopt new clinical guidelines to combat obesity, a health intervention weigh the advantages of physical activity and a balanced diet (Russell & Russell, 2019). Also, the hypothesis contends that people's beliefs about their susceptibility to serious health issues drive them to adopt healthier lifestyles. Additionally, it suggests a trigger to get obese youngsters moving to become healthy.
Also, the theory creates significant changes in practice patterns that can happen when addressing Childhood obesity and how awareness of adherence to Childhood Obesity Clinical Guidelines has played a role in addressing the issue of obesity among children. For instance, early exposure to a healthy lifestyle is the most critical factor in preventing overweight and obesity: a diversified and balanced diet, regular exercise, and sedentary behavior (Wharton et al., 2020). However, getting enough relaxation is also essential for children's weight development. When children are targeted explicitly by the detrimental effects of food promotion, like exposure to (not just) TV commercials should be minimized or eliminated, it is more likely that they will focus on or listen to health recommendations about obesity (US Department of Health and Human Services, 2018). The second factor is a person's impression of how serious illnesses can be or that diseases that do not seem life-threatening would probably go unnoticed. The third notion is a person's view of the advantages of taking preventive action. If a person has any reservations about the wisdom of a suggestion or piece of advice to improve a situation, they are unlikely to heed it. Before making recommendations, this paradigm weighs the benefits and risks of health strategies, considers what is known about child behavior, and considers the evidence's applicability to children and situations.
The health belief model hypothesis is applied to the study to learn how the children and their parents view Childhood obesity clinical guidelines and to inform them of the negative consequences of not making new health intervention practices (Hayden, 2022). Therefore, the awareness of adherence to Childhood Obesity Clinical guidelines is essential for kids and their parents during a health intervention to understand the advantages of a healthy lifestyle and avoid the dangers of childhood obesity. A researcher can use this idea to identify several triggers to help kids, and their caregivers adopt adherence to childhood obesity clinical guidelines. This approach places much emphasis on intentions, behaviors, and beliefs. This theory holds that an individual's endeavor to engage in certain conduct is primarily motivated by purpose. A person's choices are influenced by two main variables: their health beliefs. If she has a positive attitude about the conduct, her level of intention will be higher second; if they are determined to follow a social norm, their intent level increases (Huang, Dai, & Xu, 2020).
Busch, A. M., Hubka, A., & Lynch, B. A. (2018). Primary care provider knowledge and practice patterns regarding childhood obesity. Journal of Pediatric Health Care, 32(6), 557-563.
Hayden, J. (2022). Introduction to health behavior theory. Jones & Bartlett Learning.
Huang, X., Dai, S., & Xu, H. (2020). Predicting tourists' health risk preventative behavior and traveling satisfaction in Tibet: Combining the theory of planned behavior and health belief model. Tourism Management Perspectives, 33, 100589.
Russell, C. G., & Russell, A. (2019). A biopsychosocial approach to processes and pathways in the development of overweight and obesity in Childhood: Insights from developmental theory and research. Obesity reviews, 20(5), 725–749.
US Department of Health and Human Services. (2018). The theory at a glance: A guide for health promotion practice. Lulu. com.
Wharton, S., Lau, D. C., Vallis, M., Sharma, A. M., Biertho, L., Campbell-Scherer, D., … & Wicklum, S. (2020). Obesity in adults: a clinical practice guideline. Cmaj, 192(31), E875-E891.
Cite This Work
To export a reference to this article please select a referencing style below:
Related Essays
Effects of exercise on myocardial infarction, sustainable agriculture in a changing climate-enhancing production and minimizing input, healthcare organization assessment, loss, grief and dying, away from her alzheimer's movie analysis, term paper: health planning policy management, popular essay topics.
American Dream
Artificial Intelligence
Black Lives Matter
Bullying Essay
Career Goals Essay
Causes of the Civil War
Child Abusing
Civil Rights Movement
Community Service
Cultural Identity
Cyber Bullying
Death Penalty
Depression Essay
Domestic Violence
Freedom of Speech
Global Warming
Gun Control
Human Trafficking
I Believe Essay
Immigration
Importance of Education
Israel and Palestine Conflict
Leadership Essay
Legalizing Marijuanas
Mental Health
National Honor Society
Police Brutality
Pollution Essay
Racism Essay
Romeo and Juliet
Same Sex Marriages
Social Media
The Great Gatsby
The Yellow Wallpaper
Time Management
To Kill a Mockingbird
Violent Video Games
What Makes You Unique
Why I Want to Be a Nurse
Send us an e-mail
Health Belief Model - Free Essay Examples And Topic Ideas
The Health Belief Model is a theoretical model that attempts to explain and predict health behaviors by focusing on individuals' attitudes and beliefs. Essays could delve into its application in healthcare promotion, its effectiveness in predicting health behavior change, or comparisons with other health models. We have collected a large number of free essay examples about Health Belief Model you can find at Papersowl. You can use our samples for inspiration to write your own essay, research paper, or just to explore a new topic for yourself.
What is Childhood Obesity?
Introduction Childhood obesity has become a widespread epidemic, especially in the United States. Twenty five percent of children in the United States are overweight and eleven percent are obese (Dehghan, et al, 2005). On top of that, about seventy percent of those children will grow up to be obese adults (Dehgan, et al, 2005). There are many different causes that can be attributed to the childhood obesity. Environmental factors, lifestyle preferences, and cultural environment play pivotal roles in the rising […]
Health Promotion/Disease Prevention Design Project: Breast Cancer
Abstract Prevalent health problems, in communities, will be addressed by providing health promotion programs (Kumar & Preetha, 2012, p. 5). Health promotion programs have the potential to change participants health behaviors and increase their knowledge about health problems (Kumar & Preetha, 2012, p. 8). Breast cancer is found in women of different ages and ethnicities, including adult women living in Chesterfield County. Health promotion programs can increase knowledge related to breast cancer and increase breast cancer screening rates. Health promotion […]
Heritage Culture Assessment Assignment
My communication skills during the Heritage Assessment made the interviewee feel comfortable, trusting of me and have confidence that I was listening to what they had to say. I introduced myself, the capacity in which I was speaking with her and the details of assignment at hand. I also asked permission to record her answers and that her answers would not be used for any other purposes but this assignment. The atmosphere was relaxed, so I made sure the pacing […]
We will write an essay sample crafted to your needs.
Featured Categories

Additional Example Essays
Childhood obesity parents are the blame
Arguments For and Against Euthanasia
Importance of Mental Health
Diagnosing Bipolar Disorder
Substance Abuse and Mental Illnesses
Drug Abuse Resistance Education for Drug-Free Future
Social Media and Eating Disorders: Unveiling the Impact
Economic Benefits Of Euthanasia
Teenage Drug Abuse
Does Stress Cause Illness: Unveiling the Link
Poverty and Drug Abuse Addiction
Why Abortion Should be Illegal
1. Tell Us Your Requirements
2. Pick your perfect writer
3. Get Your Paper and Pay
short deadlines
100% Plagiarism-Free
Certified writers
my custom essay
Forget the all-nighters and find some writing inspiration with our free essay samples on any topic. It's time for you to nail your grades!
Health Belief Model
792 words 3 page(s)
The Health Belief Model is primarily used to describe, predict, and explain the health behaviors that people have and the various factors that influence said health behaviors. At its core, this model posits that individuals perceive health problems and health-promoting behaviors very differently, and this difference is based on their perceptions and beliefs surrounding the health issue or behavior in question (Glanz, Rimer, Viswanath, & Orleans, 2008). In essence, this model demonstrates that individuals perceive and approach health differently, and these differences can affect health outcomes.
As a model, HBM is based on six core constructs. The first is perceived seriousness/severity which refers to how seriously individuals perceive health problems or health-promoting behaviors based on the factors surrounding their lives (Hayden, 2017). The second is perceived susceptibility, which addresses how individuals interpret and assess the risk of developing the health problem in question. If individuals consider themselves to be susceptible to a health problem, they will take measures to prevent it and vice versa.
Need A Unique Essay on "Health Belief Model" ? Use Promo "custom20" And Get 20% Off!
The third is perceived benefits. This construct refers to how individuals view and assess the value of practicing health-promoting behavior to reduce disease risk (Hayden, 2017). The fourth is perceived barriers, which refers to the barriers that individuals face insofar as taking action in the direction of health behavior change is concerned (Glanz et al., 2008). The fifth is cues to action, which are the different triggers that promote health behavior changes and can be either internal or external. Finally, the sixth construct is self-efficacy, which refers to the self-confidence an individual has in their competence and ability to successfully engage in and adopt a health behavior.
The HBM model is considered to be a value expectancy theory because it is predicated on the existence of values that individuals must adopt and the expectations that individuals will have after adopting the values in question with respect to their subsequent behavior. In essence, the two main variables in a value expectancy theory are the values being promoted/discouraged and the behavioral expectations that will result from adopting or abandoning the values in question (Glanz et al., 2008). For instance, if individuals believe that exercise and healthy eating will help them lose weight, they embody a value expectancy theory where the values are exercise and healthy eating, and the expectation is to lose weight.
In this sense, many people will often weigh the values they are required to adopt/abandon and the expected benefits/drawbacks of their decision with respect to goal-setting (Hayden, 2017). If the expected benefits of certain values are perceived to have exponential value to the individual, they are likely to set goals that promote observation of said values. In the example above, the individual's goal to lose weight will inevitably be accompanied by goals that preclude them from eating unhealthily and avoiding exercise.
One of the HBM constructs that aligns with Biblical scripture is that of perceived benefits. The Bible makes it a point to highlight the importance of taking care of one's body through exercise and healthy eating. According to 1 Timothy 4:8 (King James Version), "For physical training is of some value, but godliness has value for all things, holding promise for both the present life and the life to come" scripture promotes exercise as a way of taking care of one's body. At the same time, Proverbs 25:16 (King James Version) warns against gluttony and overeating and says, "If you find honey, eat just enough too much of it, and you will vomit." In these ways, the scripture promotes healthy behaviors such as exercise and healthy eating by demonstrating the potential benefits of these activities and how they will result in better physical health in the individual.
At the same time, it is important to note that the HBM construct of self-efficacy does not align in any way with Biblical scripture. This is because this construct calls for individuals to have belief in themselves and their ability and competence to undertake certain behaviors. This, in essence, implies that individuals can act independently out of their own understanding and knowledge, which contradicts scripture. Philippians 4:13 (King James Version) says, "I can do all things through Christ to strengthens me." Proverbs 3:5-6 (King James Version) further reiterates this message and says, "Trust in the Lord with all your heart, and lean not on your own understanding; in all your ways submit to Him, and he will make your paths straight." These two scriptures remind Christians that their success is God-given and that trusting in their own knowledge and ability is a futile activity, seeing as God is the provider of all. In this sense, the construct of self-efficacy, which promotes self-belief, self-confidence, and trusting in one's understanding and knowledge in any activity greatly contradicts scripture and deviates from God's instructions.
By copying this sample, you're risking your professor flagging you for plagiarism. Why not get a unique paper done for you?
on your first order
Use code: CUSTOM20
Get it done risk-free.
With top experts across the board, 10 days to request free revisions, and a 60-day money-back guarantee, sleep tight while we handle your paper.
Social Anxiety Disorder
Bipolar Disorder
Kids Mental Health
Therapy Center
When To See a Therapist
Types of Therapy
Best Online Therapy
Best Couples Therapy
Best Family Therapy
Managing Stress
Sleep and Dreaming
Understanding Emotions
Self-Improvement
Healthy Relationships
Relationships in 2023
Student Resources
Personality Types
Verywell Mind Insights
2023 Verywell Mind 25
Mental Health in the Classroom
Editorial Process
Meet Our Review Board
Crisis Support
How the Health Belief Model Influences Your Behaviors
Elizabeth Boskey, PhD, MPH, CHES, is a social worker, adjunct lecturer, and expert writer in the field of sexually transmitted diseases.
Carly Snyder, MD is a reproductive and perinatal psychiatrist who combines traditional psychiatry with integrative medicine-based treatments.
Blend Images - Jose Luis Pelaez Inc / Brand X Pictures / Getty Images
Frequently Asked Questions
The Health Belief Model (HBM) is a tool that scientists use to try to predict health behaviors. It was originally developed in the 1950s and proposed by social psychologists Godfrey Hochbaum, Irwin Rosenstock, and Rosenstock and Kirscht. The model is based on the theory that a person's willingness to change their health behaviors primarily comes from their health perceptions.
According to this model, your individual beliefs about health and health conditions play a role in determining your health-related behaviors. Key factors that affect your approach to health include:
Any barriers you think might be standing in your way
Exposure to information that prompts you to take action
How much of a benefit you think you'll get from engaging in healthy behaviors
How susceptible you think you are to illness
What you think the consequences will be of becoming sick
Your confidence in your ability to succeed
Health experts often look for ways that Health Belief Models can affect the actions people take, including behaviors that can have an impact on both individual and public health.
This article discusses how the Health Belief Model works, the different components of the model, and how this approach can be used to address health-related behaviors.
What Are the Components of the Health Belief Model?
There are six main components of the Health Belief Model. Four of these constructs were main tenets of the theory when it was first developed. Two were added in response to research on the model related to addiction.
Perceived Severity
The probability that a person will change their health behaviors to avoid a consequence depends on how serious they believe the consequences will be. For example:
If you are young and in love, you are unlikely to avoid kissing your sweetheart on the mouth just because they have the sniffles and you might get their cold. On the other hand, you probably would stop kissing if it might give you a more serious illness.
Similarly, people are less likely to consider condoms when they think STDs are a minor inconvenience. That's why receptiveness to messages about safe sex increased during the AIDS epidemic. The perceived severity increased enormously. 
The severity of an illness can have a major impact on health outcomes. However, a number of studies have shown that perceived risk of severity is actually the least powerful predictor of whether or not people will engage in preventive health behaviors.
Perceived Susceptibility
People will not change their health behaviors unless they believe that they are at risk. For example:
Individuals who do not think they will get the flu are less likely to get a yearly flu shot.
People who think they are unlikely to get skin cancer are less likely to wear sunscreen or limit sun exposure.
Those who do not think that they are at risk of acquiring HIV from unprotected intercourse are less likely to use a condom.
Young people who don't think they're at risk of lung cancer are less likely to stop smoking.
Research suggests that perceived susceptibility to illness is an important predictor of preventive health behaviors.  
Perceived Benefits
It's difficult to convince people to change a behavior if there isn't something in it for them. People don't want to give up something they enjoy if they don't also get something in return. For example:
A person probably won't stop smoking if they don't think that doing so will improve their life in some way.
A couple might not choose to practice safe sex if they don't see how it could make their sex life better.
People might not get vaccinated if they do not think there is an individual benefit for them.
These perceived benefits are often linked to other factors, including the perceived effectiveness of a behavior. If you believe that getting regular exercise and eating a healthy diet can prevent heart disease, that belief increases the perceived benefits of those behaviors.
Perceived Barriers
One of the major reasons people don't change their health behaviors is that they think doing so is going to be hard. Changing health behaviors can require effort, money, and time. Commonly perceived barriers include:
Amount of effort needed
Inconvenience
Social consequences
Sometimes it's not just a matter of physical difficulty, but social difficulty as well. For example, If everyone from your office goes out drinking on Fridays, it may be very difficult to cut down on your alcohol intake. If you think that condoms are a sign of distrust in a relationship, you may be hesitant to bring them up. 
Perceived barriers to healthy behaviors have been shown to be the single most powerful predictor of whether people are willing to engage in healthy behaviors.  
When promoting health-related behaviors such as vaccinations or STD prevention, finding ways to help people overcome perceived barriers is important. Disease prevention programs can often do this by increasing accessibility, reducing costs, or promoting self-efficacy beliefs.
Cues to Action
One of the best things about the Health Belief Model is how realistically it frames people's behaviors. It recognizes the fact that sometimes wanting to change a health behavior isn't enough to actually make someone do it.
Because of this, it includes two more elements that are necessary to get an individual to make the leap. These two elements are cues to action and self-efficacy.
Cues to action are external events that prompt a desire to make a health change. They can be anything from a blood pressure van being present at a health fair, to seeing a condom poster on a train, to having a relative die of cancer. A cue to action is something that helps move someone from wanting to make a health change to actually making the change.
Self-Efficacy
Self-efficacy wasn't added to the model until 1988. Self-efficacy looks at a person's belief in their ability to make a health-related change. It may seem trivial, but faith in your ability to do something has an enormous impact on your actual ability to do it.
Finding ways to improve individual self-efficacy can have a positive impact on health-related behaviors. For example, one study found that women who had a greater sense of self-efficacy toward breastfeeding were more likely to nurse their infants longer. The researchers concluded that teaching mothers to be more confident about breastfeeding would improve infant nutrition.
Thinking that you will fail will almost make certain that you do. Self-efficacy has been found to be one of the most important factors in an individual's ability to successfully negotiate condom use.
There are six components of the Health Belief Model. They are perceived severity, perceived susceptibility, perceived benefits, perceived barriers, cues to action, and self-efficacy.
Examples and Uses of the Health Belief Model
It can be helpful to look at how the Health Belief Model can be applied in different situations. One important aspect of public health is the design of programs that encourage people to engage in healthy behaviors, so understanding how this model can be applied to different situations can be useful.
For example, experts may be interested in understanding public attitudes about cancer screenings. Looking at factors like perceptions of the risk of getting cancer, the benefits of being screened for cancer, and the barriers to being screened can help healthcare professionals look for ways to encourage people to get screened.
The model may also be used for public health programs that are used in different settings. Schools, for example, may rely on educational programs to help children understand challenges regarding health, substance use, physical activity, nutrition, and personal safety. Such programs are often based on the Health Belief Model and work to educate, offer skills training, reduce barriers, and boost self-efficacy.
Healthcare professionals and public health experts can apply the Health Belief Model to create programs and interventions designed to help prevent health problems, encourage treatment behaviors , and support behavior change.
How Effective Is the Health Belief Model?
The Health Belief Model has been used for decades to help produce behavior change interventions. Research suggests that the Health Belief Model can be helpful for designing strategies to help promote healthy behaviors and to improve the prevention and treatment of health conditions. 
In a study published in the journal Health Psychology Review , researchers found that in studies looking at the Health Belief Model, 78% reported significant improvement in behavior adherence. Of the studies they looked at, 39% reported moderate to large effects related to health interventions.
Criticisms of the Health Belief Model
The Health Belief Model is not without criticism. Some of the limitations of this approach to understanding health include:
It does not take into account how people's decisions may be shaped by habitual behaviors. 
It focuses on health-related reasons for behaviors but ignores the fact that people often engage in actions for other reasons, such as social acceptance.
It doesn't address the economic and environmental factors that can affect a person's health behavior. Living in a food desert or lacking the economic resources to afford fresh fruits and vegetables, for example, can be a major barrier to making healthy food choices.
The model doesn't address the individual beliefs, attitudes, and other characteristics that affect how readily a person can change their behavior.
Critics also suggest that the model focuses on describing health behaviors rather than explaining how to change them. 
Some limitations of the Health Belief Model include it does not adequately address some of the individual factors that affect health behaviors. It also fails to account for how environmental factors, including social variables, impact a person's health choices.
A Word From Verywell
The Health Belief Model can be a helpful way for health educators to design interventions that can improve both individual and public health. By understanding the factors that influence the health choices people make, programs can tackle ways to reduce barriers, improve knowledge, and help people feel more motivated to take action .
It can also be a useful tool for thinking about your own approach to your health. Consider how things such as perceived susceptibility, perceived barriers, self-efficacy, and other elements of the model influence your choices, then look for things that you can do to make healthier choices in your life.
The Health Belief Model was created by social psychologists Irwin M. Rosenstock, Godfrey M. Hochbaum, S. Stephen Kegeles, and Howard Leventhal during the 1950s. It was developed for the U.S. Public Health Services to understand why people fail to engage in healthy behaviors.
One of the main benefits of the Health Belief Model is that it simplifies health-related constructs so they can be more readily tested and implemented in public health settings. Because it emphasizes some of the prerequisites for health behaviors, it can be helpful for addressing the things that need to happen before a person can successfully implement a behavior change.
The Health Promotion Model is a multidimensional approach that takes into account how a person's interaction with their environment affects their health choices. It is similar to the Health Belief Model in some ways, but where the HBM is focused on being health-protective, the Health Promotion Model focuses more on helping people improve their well-being and achieve self-actualization .
Ghorbani-Dehbalaei M, Loripoor M, Nasirzadeh M. The role of health beliefs and health literacy in women's health promoting behaviours based on the health belief model: a descriptive study .  BMC Women's Health . 2021;21(1):421.
Jones CL, Jensen JD, Scherr CL, Brown NR, Christy K, Weaver J. The Health Belief Model as an explanatory framework in communication research: Exploring parallel, serial, and moderated mediation .  Health Commun . 2015;30(6):566-576. doi:10.1080/10410236.2013.873363
Loke AY, Chan LK. Maternal breastfeeding self-efficacy and the breastfeeding behaviors of newborns in the practice of exclusive breastfeeding .  J Obstet Gynecol Neonatal Nurs . 2013;42(6):672-684. doi:10.1111/1552-6909.12250
Montanaro EA, Bryan AD. Comparing theory-based condom interventions: Health belief model versus theory of planned behavior . Health Psychol . 2014;33(10):1251-60. doi:10.1037/a0033969
Baghianimoghadam MH, Shogafard G, Sanati HR, Baghianimoghadam B, Mazloomy SS, Askarshahi M. Application of the Health Belief Model in promotion of self-care in heart failure patients . Acta Med Iran . 2013;51(1):52-8.
Jones CJ, Smith H, Llewellyn C. Evaluating the effectiveness of health belief model interventions in improving adherence: a systematic review . Health Psychol Rev . 2014;8(3):253-69. doi:10.1080/17437199.2013.802623
Orji R, Vassileva J, Mandryk R. Towards an effective health interventions design: an extension of the health belief model .  Online J Public Health Inform . 2012;4(3):ojphi.v4i3.4321. doi:10.5210/ojphi.v4i3.4321
Carpenter CJ. A meta-analysis of the effectiveness of health belief model variables in predicting behavior . Health Commun . 2010;25(8):661-9. doi:10.1080/10410236.2010.521906
Galloway RD. Health promotion: causes, beliefs and measurements .  Clin Med Res . 2003;1(3):249-258. doi:10.3121/cmr.1.3.249
By Elizabeth Boskey, PhD Elizabeth Boskey, PhD, MPH, CHES, is a social worker, adjunct lecturer, and expert writer in the field of sexually transmitted diseases.
By clicking "Accept All Cookies", you agree to the storing of cookies on your device to enhance site navigation, analyze site usage, and assist in our marketing efforts.
Dissertation Help Custom Writing Service
Essay Writing: How to Write an Essay
Application Paper
Coursework Writing Service that You Will Like
Research Proposal Writing Service
How it Works
Health Belief Model
Health Sciences & Nursing
HBO Overview
The model was developed by social scientists at the U.S. Public Health Service in the early 1950s. It is widely used for understanding the health behavior. Precisely, the social scientist developed it in response to the failure of people to embrace screening tests and disease prevention strategies (Champion, & Skinner, 2008). The model is now used to explore health behaviors that include transmission of HIV/AIDS and other sexual risk behaviors. Besides, the model is based on some assumptions. However, an individual will take a health-related action if that person: first, believes that the illness can be avoided. Second, has a positive expectation about the new behavior and he/she will avoid the illness. Third has a feeling of successfully taking the recommended action.
The important element of HBM is to avoid the adverse health consequence. Therefore, the model is a framework that is used to motivate individuals to take positive health actions. For example, a heart attack is a negative health consequence, and its threat can be used by doctors to motivate patients with high blood pressure into doing more exercises. Health Belief Model is based on six constructs, and they include the following. First, perceived susceptibility refers to a person's belief of the risk of contracting the disease. The greater the perceived risk, the greater are the chances of engaging in a healthier behavior. According to Chen et al., (2007), perceived susceptibility motivates individuals to get vaccinated for influenza and also use sunscreen to prevent skin cancer. Second, perceived severity entails a person's belief about the seriousness of the illness. When people evaluate the severity, they consider both the medical and social consequences. For example, people view flu as a minor ailment. In case a person gets it, he/she will stay at home and get better. However, if you are suffering from asthma and you contract the flu, and then you will end up in the hospital. In this scenario, a person will perceive flu as a serious disease.
Third, perceived benefits refer to the belief of a person in the effectiveness of the new behavior to reduce the risk of developing the illness. Therefore, people will embrace a healthier behavior when they believe that it will reduce their chances of contracting the disease (Champion, & Skinner, 2008). For example, people will quit smoking since they believe it is harmful to their health. Fourth, perceived barriers entail individual's feelings on the obstacles to adopting a recommended new behavior or health action. People will tend to weigh whether the recommended action is dangerous, expensive, and time-consuming or convenient. Fifth, cue to action refers to the stimulus that moves an individual to change his/her behavior. The cues can be advice from people, newspaper article or chest pains. Sixth, self-efficacy refers to a person's belief in his/ her own ability to successfully perform something. Therefore, an individual will not embrace a new behavior unless he/she thinks he/she can do it.                                                                Value-Expectancy
The Health Belief Model is portrayed as a value expectancy theory in the following way. According to the theory, the behavior of an individual can be predicted based on certain issues that a person may consider such as perceived susceptibility, perceived benefits when trying to make decisions about their health behavior (Glanz, Rimer, & Viswanath, 2008). Precisely, people value to avoid diseases and get well. Also, they expect a particular health-related action to improve their health and prevent diseases. The two variables include instrumentality and valence.
Instrumentality explains a person's belief that he/she will receive a greater reward if the performance expectations are met. Therefore, people will tend to perform to a certain level if they believe that their performance will result in a particular outcome that is recognized. Trust is vital to instrumentality. Given trust, a person is likely to believe in the promises made by the leaders that a good performance will always be rewarded. Similarly, policies have an impact on the person's instrumentality perception. Instrumentality tends to increase when formalized policies link reward to performance. Valence explains the value that a person places on the rewards. Therefore, it is considered as an individual's expected satisfaction from a particular outcome. However, the factors associated with valence include goals, needs, value and sources of motivation. If a person's recognition of the reward is low, then his/her motivation will also reduce. Biblical Application
I believe that the construct of perceived benefits aligns with the biblical scripture. The construct explains about believing in the usefulness of taking the recommended action to reduce the risk of contracting the disease. Churches have been used to conduct and also implement health-related programs. In the book of 1st Timothy 3: 15 (Good News Bible), the church is portrayed as the pillar and supporter of the truth. Pastors can use biblical scripture to capture the attention of their members when raising awareness of health-related issues. Therefore, people will benefit if they speak and accept the truth. Similarly, in the book of John 3:16 (Good News Bible), the bible say that, "for God loved the world so much that he gave his only Son, so that everyone who believes in him may not die but have eternal life." The recommended action that the scripture portrays is to believe in Jesus Christ. The benefit that a person gets from believing in Jesus Christ is eternal life. Similarly, in the construct the benefit that a person will get from taking the recommended action is a reduction in the risk of contracting the disease. When Christians believe and accept Jesus Christ in their lives, they will have eternal life. Biblical Contrast
I believe that the construct of perceived severity does not align with the biblical scriptures. Precisely, the construct tries to explain a person's judgment as to the seriousness of the disease. The Bible does not encourage making a judgment and drawing quick conclusions. However, the construct stipulates that a person should judge the seriousness of the disease before taking the recommended action or adopt the new behavior. Therefore, it is wrong since in the book of Mathew 7: 1 (Good News Bible), the Bible says that "do not judge others, so that God will not judge you." Therefore, they are two contrasting aspects that do not relate to one another. Similarly, the person will neglect the seriousness of the disease by making poor judgment or decisions.   References
Champion, V. L., & Skinner, C. S. (2008). The health belief model. Health behavior and health education: Theory, research, and practice , 4 , 45-65.
Chen, J. Y., Fox, S. A., Cantrell, C. H., Stockdale, S. E., & Kagawa-Singer, M. (2007). Health disparities and prevention: racial/ethnic barriers to flu vaccinations. Journal of community health , 32 (1), 5-20.
Glanz, K., Rimer, B. K., & Viswanath, K. (Eds.). (2008). Health behavior and health education: theory, research, and practice . John Wiley & Sons.
Do you need an Original High Quality Academic Custom Essay ?
College of Education
Clery Report
Consumer Information
Statement of Non-Discrimination
Tucker Hipps Transparency Act
Job Opportunities
Report Fraud