Kindness never goes unrewarded Story
A short story on kindness for students.
I like it I too have a book named kindness never goes unrewarded
Trending Topics
Latest posts.
2nd Year English Complete Notes in PDF
Class 11 Total marks | FA, FSC, ICS, I.com
2nd year all subjects notes PDF Download
All English Notes for 1st year class 11 pdf download
2nd Year Part II Book II Questions Notes free PDF Download
2nd year tarjuma tul Quran book pdf download
9th class Urdu Notes PDF Download
1st year all subjects notes for FBISE and Punjab Boards pdf
2nd year pak study short questions notes pdf download
Important English Essays for 2nd Year 2023
10th class physics solved numericals notes pdf download
computer science
Punjab Board
Sindh-Board
Tarjuma tul Quran

English Short, Moral Story "Kindness never goes Unrewarded" for Kids and Children for Class 5, 6, 7, 8, 9, 10, competition with moral values.
The Lion and the Mouse
Kindness never goes Unrewarded
One cold winter a lion was lying asleep in the sun. A mouse came out of It's hole and began to jump over the body of the sleeping lion. This woke up the lion.
He caught the small creature and was going to crush it under his heavy paw. The mouse begged pardon and requested the lion to let it go. It also said that it might be of any help to him in future.
The lion simply laughed. He could not imagine that it could be of any help to him. He however, was moved to pity and let it go.
Shortly afterwards, the lion was caught in the net laid by the hunter in the forest. He tried his best to free himself from the net but all his efforts remained fruitless. So he began to lament.
When the mouse heard his lamentation, it came out with It's young ones. They sat to work and it did not take them long to nibble at the ropes and cut them with their sharp teeth.
The lion became free and thanked the mouse for It's timely help. Now he realized that even a small creature could be of help to the stronger and bigger animals.
Kindness never goes unrewarded.
Related posts:
Leave a comment cancel reply.
Your email address will not be published. Required fields are marked *
Save my name, email, and website in this browser for the next time I comment.
This site uses Akismet to reduce spam. Learn how your comment data is processed .
Website Inauguration Function.
Vocational Placement Cell Inauguration
Media Coverage.
Certificate & Recommendations
Privacy Policy
Science Project Metric
Social Studies 8 Class
Computer Fundamentals
Introduction to C++
Programming Methodology
Programming in C++
Data structures
Boolean Algebra
Object Oriented Concepts
Database Management Systems
Open Source Software
Operating System
PHP Tutorials
Earth Science
Physical Science
Sets & Functions
Coordinate Geometry
Mathematical Reasoning
Statics and Probability
Accountancy
Business Studies
Political Science
English (Sr. Secondary)
Hindi (Sr. Secondary)
Punjab (Sr. Secondary)
Accountancy and Auditing
Air Conditioning and Refrigeration Technology
Automobile Technology
Electrical Technology
Electronics Technology
Hotel Management and Catering Technology
IT Application
Marketing and Salesmanship
Office Secretaryship
Stenography
Hindi Essays
English Essays
Letter Writing
English Short Story "Kindness never goes unrewarded" Complete Moral Story for Class 7, 8, 9, 10, 12 Kids and Students.
Androcles and The Lion
Androcles was the slave of a Greek King. He was treated in a cruel way. He led a miserable life. While the master was away from home he ran away and hid himself in a forest.
As soon as he entered the dense forest, he heard the groaning of a lion. He saw that lion was limping towards him. His paw was swollen and there was a big thorn in it. The slave took pity on the lion and pulled out the thorn. The lion felt relieved. He felt grateful to the slave and licked his feet. Both of them became friends.
After some time, the king's men came there in search of the slave. They found him and bound him hand and foot. Then they produced him before a judge. The judge ordered that the slave be thrown before a hungry lion. A lion was caught and brought there. He was the same lion from whose paw the slave had pulled out the thorn.
On the appointed day, the slave was thrown before the lion. The lion at once recognized his friend. Instead of pouncing upon him, he started licking his feet. All the people present there were amazed at the unusual spectacle. The slave told the whole story. The judge was pleased and set him free.
Moral: Kindness never goes unrewarded.
About evirtualguru_ajaygour
Leave a Reply Cancel reply
Your email address will not be published. Required fields are marked *
Quick Links
Popular Tags
Visitors question & answer.
Prachi on Essay on "India is a Rich Country Inhabited By Poor People" Complete Essay for Class 10, Class 12 and Graduation and other classes.
CHIZZY GOLD on Essay on "A Wedding Party You Recently Attended" Complete Essay for Class 10, Class 12 and Graduation and other classes.
Rani on Essay, Paragraph or Speech on "Health and Nutrition" Complete Essay, Speech for Class 10, Class 12 and Graduation and other classes.
Pratigya salvi on English Short Story and English Moral Story "The Cap-Seller and The Monkeys" Complete Story for Class 9, Class 10, Class 12 and other classes.
Devyanshi on ASL class 10 Problem solving tasks and ASL class 10 new topics guide.
Download Our Educational Android Apps
Latest Desk
Letter regarding rash driving and breaking of traffic rules.
Letter regarding frequent power-cuts.
Letter regarding the vulgar films screened in the hall.
Write a letter to the newspaper about the commercialisation of education.
10 Lines on "Dussehra ka Tyohar" "दशहरा का त्योहार" Hindi Essay, Paragraph, Speech for Class 8, 9, 10, 12 Classes.
10 Lines on "Diwali ka Tyohar" "दिवाली का त्योहार" Hindi Essay, Paragraph, Speech for Class 8, 9, 10, 12 Classes.
10 Lines on "Chota Parivar Sukhi Parivar" "छोटे परिवार सुखी परिवार" Hindi Essay, Paragraph, Speech for Class 8, 9, 10, 12 Classes.
10 Lines on "Gali ka Jhagda" "गली का झगड़ा" Hindi Essay, Paragraph, Speech for Class 8, 9, 10, 12 Classes.
Letter to a son staying abroad, asking him to fly back.
Vocational Edu.
English Shorthand Dictation "East and Dwellings" 80 and 100 wpm Legal Matters Dictation 500 Words with Outlines.
English Shorthand Dictation "Haryana General Sales Tax Act" 80 and 100 wpm Legal Matters Dictation 500 Words with Outlines meaning.
English Shorthand Dictation "Deal with Export of Goods" 80 and 100 wpm Legal Matters Dictation 500 Words with Outlines meaning.
English Shorthand Dictation "Interpreting a State Law" 80 and 100 wpm Legal Matters Dictation 500 Words with Outlines meaning.
nawaiwaqt group
Roznama Nawaiwaqt
Waqt News TV
Sunday Magazine
Family Magazine
Nidai Millat
Mahnama Phool
Today's Paper
Newspaper Picks
Top Stories
Lifestyle & Entertainment
International
Editor's Picks
News In Pictures
Write for Us
Kindness never goes unrewarded
By Arooj Fatima
In ancient times there was a boy named Ali, who was very poor but kind hearted and hardworking. He lived with his parents in a village near sea. His father was a fisherman. They spend nights in water to capture fish so that they could sell them and their family would not suffer from hunger. They lived in a small cottage. In the village everyone was very poor but their hearts were large they always tried to help each other. If one night they did not have food to eat then their neighbors would give them food to eat and when they earned more money than they would immediately returned the favor. They were living a happy life they had fewer things to appreciate but had peaceful hearts. There was a man named Sudais Kamal, who came every month to make their lives miserable. He was the head of the village that came to take money from common tribesmen and who refused to give money and his thugs would punish and beat the villagers. Everyone in the village was very terrified from his name. Ali was a very brave boy and he was against him but he was helpless which further infuriated him.
Autumn celebrated at Japan envoy's residence
One day Ali's father was ill and they had to go to the sea to capture fish because they did not have money to eat so Ali decided to go alone. Before this he never went alone for hunt. He prepared the things and left the house. In his way the wind started blowing there were lot of ventures in the sky. Seeing upwards he said, "I think today will rain heavily but I have to go to capture fish." In the sea while catching fish the wind started blowing and after that heavy rain started and thunder storm came and then suddenly he lost his balance and fell in his boat and became unconscious. Next morning when he woke up he was in his boat and the rain stopped. He stood up and saw his fishing rod it was moving he shouted with excitement, "Hurray I think today I have captured a big fish" but when he saw the net, there was no fish in it but a weird creature that was a girl from top but it was like a fish from bottom. He was very surprised and he took her with him.
Homicide investigation unit solves double murder case
When villagers saw that creature they start shouting "It's a mermaid, It's a mermaid someone informed the head" after hearing the news of mermaid the head immediately came. The mermaid was herself very terrified due to the behavior of villagers and she was crying and there were all pearls around her. When the head saw the pearls around her he become greedy and announced, "No one will touch her. She is mine and I will sell her to the king and will get appreciated and the king will grant me with expensive gifts".
When Ali saw this situation he felt empathy for the mermaid. He was very kind hearted so he decided to release the mermaid secretly. He made plan with his parents and the villagers were also on his side because the head was very cruel and they all knew that he will treat the mermaid very badly so one night they all went to the mansion of the head and caught the mermaid and released her immediately in the sea. The mermaid was first very anxious when they caught her but when they released her she became very happy by their act of kindness. After going into the water she appeared again and gave Ali a very precious stone and he understood that she was thanking him for his kindness.
Armed dacoits rob citizens in Rawalpindi
Ali took that stone to the royal court of king and told the whole story of mermaid, stone and all the cruel and unjust acts of village head. King was very kind hearted and he immediately called the head to his court and punished him. He further announced that from now on he would deal with all the problems of villagers and would do everything for the betterment of the villagers.
Published in Young Nation Magazine on September 23, 2017
PM calls for skilled force to cater market needs
Inflation crosses 31pc level, maryam terms nawaz panacea to pakistan's woes, cop martyred, 2 terrorists gunned down in mianwali post attack, incidents of terrorism on 12 rabi' al-awwal depict ill intent of ..., incidents of terrorism on 12 rabi' al-awwal depict ill intent of khawarij: coas, mastung blast death toll rises to 59 as bugti names raw as the culprit, internal, external factors weigh on lsm contraction in 1hfy23, second israeli minister visits saudi arabia to attend international conference, scores of israeli settlers storm al-aqsa complex on 4th day of sukkot holiday, malala yousafzai to deliver nelson mandela annual lecture, egypt's sisi to run for 3rd term in office, justice isa visits jaranwala, vows to protect minority community, skardu gets international airport status, neelum jhelum hydropower project resumes power generation, 90% people infected with hepatitis unaware of their infection status: who, chinese vice premier scheduled to arrive in pakistan tomorrow, quicksilver, china national day: cpec & pakistan, climate carnage, indian transnational repression, us strategic engagement in the bay of bengal.
Strategies for teachers to identify social, ...
Strategies for teachers to identify social, emotional, and ..., food for thought: relationship between ..., food for thought: relationship between nutrition and cancer ..., challenges plaguing aviation industry in ..., challenges plaguing aviation industry in pakistan, reflections on progressive pakistan: a ..., reflections on progressive pakistan: a heartfelt apology to ..., fight against immigration discrimination of ..., fight against immigration discrimination of pakistani ..., organ trafficking, a vote of confidence, kashmir peace initiative, ajk protests, investment renaissance, adenovirus outbreak, environmental impact, infecundity of leadership, addressing the issue of lack of education, g20 india summit insights, epaper - nawaiwaqt.
Newsletter Subscription
Advertisement.
NIPCO House, 4 - Shaharah e Fatima Jinnah,
Lahore, Pakistan
Tel: +92 42 36367580 | Fax : +92 42 36367005
Advertise With Us
Privacy Policy
Nawaiwaqt Group | Copyright © 2023
Kindness Never Goes Unrewarded Story | 150 words
In a bustling city, a simple act of kindness sparked a chain of events that exemplified the moral, "Kindness Never Goes Unrewarded." On a cold winter day, a weary traveler named Mark found himself lost and without shelter. A compassionate passerby named Sarah noticed his distress and offered him a warm coat and directions to a nearby shelter.
Touched by Sarah's kindness, Mark vowed to pay it forward. The following day, he found a homeless woman huddled in a corner and shared his meal with her. Unbeknownst to Mark, the woman was an artist struggling to survive. Grateful for his kindness, she gifted him a beautiful painting.
As Mark admired the painting, a gallery owner noticed his expression. Intrigued, the owner invited Mark to showcase his newfound artwork. The painting sold quickly, bringing unexpected financial relief to Mark.
In awe of the series of events, Mark realized that the moral held true – acts of kindness never go unrewarded. His journey from a lost traveler to a recognized artist exemplified the power of compassion and its ability to create a chain of positive events.
In conclusion, the story of "The Grateful Stranger" serves as a poignant reminder that kindness has the potential to bring forth unexpected rewards. Through a simple act of compassion, Mark's life was transformed, showcasing the enduring truth of the moral, "Kindness Never Goes Unrewarded."
Kindness Never Goes Unrewarded Story in Urdu
ایک اجنبی گاؤں میں، سرسبز و شاداب سبزہ زاروں کے درمیان بسی ہوئی، مایا نامی ایک روشن نوجوان لڑکی رہتی تھی۔ ایک عاجز گھرانے میں پیدا ہونے والی، مایا کو علم کی غیر تسلی بخش پیاس تھی۔ مالی مشکلات کا سامنا کرنے کے باوجود، اس نے شہر کی ایک باوقار یونیورسٹی میں داخلہ لینے کا خواب دیکھا۔ اس کا خاندان، اگرچہ معاون تھا، اس کی تعلیم کا متحمل نہیں تھا۔
بے خوف، مایا نے اپنی پڑھائی کے لیے فنڈز کے لیے اسکالرشپ اور پارٹ ٹائم ملازمتیں حاصل کیں۔ اس کی استقامت اور لگن نے ایک مخیر تنظیم کی توجہ مبذول کرائی، جو اس کی غیر متزلزل مرضی سے متاثر ہوئی۔ ان کی مدد سے، مایا اسکالرشپ حاصل کرنے میں کامیاب ہو گئیں۔
یونیورسٹی تک کا سفر مشکل تھا، لیکن مایا نے کبھی اپنے مقصد کو نہیں کھویا۔ اپنے تعلیمی مشاغل کے ساتھ ساتھ، اس نے غیر نصابی سرگرمیوں، پہچان حاصل کرنے اور اضافی مالی معاونت میں شاندار کارکردگی کا مظاہرہ کیا۔
متعدد رکاوٹوں پر قابو پاتے ہوئے، مایا نے اڑتے رنگوں کے ساتھ گریجویشن کیا اور بہت سے لوگوں کے لیے ایک تحریک بن گئی۔ اس کی کامیابی نے اخلاقیات کی مثال دی، "جہاں مرضی ہوتی ہے، وہاں راستہ ہوتا ہے۔" مایا کے عزم اور وسائل نے ثابت کیا کہ غیر متزلزل عزم کے ساتھ، کوئی بھی مشکل ترین آزمائشوں سے بھی نکل سکتا ہے۔
آخر میں، مایا کی کہانی یہ ظاہر کرتی ہے کہ ایک مضبوط ارادہ اور استقامت رکاوٹوں پر قابو پانے اور خواہشات کو حاصل کرنے کے لیے طاقتور ہتھیار ہیں۔ یہ کہانی خواہشمند اسکالرز کے لیے ایک قیمتی سبق کے طور پر کام کرتی ہے، انہیں اپنے آپ پر یقین کرنے اور علم اور کامیابی کے حصول میں ثابت قدم رہنے کی ترغیب دیتی ہے۔
Kindness Never Goes Unrewarded Story -250 words
In a quaint village, nestled amidst picturesque landscapes, there lived a gentle soul named Emily, known for her green thumb and compassionate heart. Despite facing hardships herself, Emily never hesitated to extend a helping hand to those in need. Her unwavering belief in the moral, "Kindness Never Goes Unrewarded," was evident in every action she took.
One scorching summer, the village was hit by a severe drought, leaving crops withered and livelihoods at risk. Despite her own garden suffering from water scarcity, Emily shared her limited resources with her neighbors, ensuring no one went hungry. Her act of kindness did not go unnoticed, and soon, villagers came together to assist her in watering her garden, reciprocating her generosity.
Word of Emily's compassion spread, and her garden became a symbol of hope and community spirit. Moved by her selflessness, the village elders acknowledged Emily's contribution by organizing a surprise celebration in her honor. They presented her with an assortment of seeds and gardening tools, a token of appreciation for her caring nature.
As Emily sowed the new seeds, her garden flourished more than ever before, yielding an abundant harvest. Her benevolence had unintentionally inspired others, and neighboring villages started seeking her guidance on sustainable farming practices. Emily willingly shared her knowledge, sparking a revolution in agriculture in the region.
With newfound recognition, Emily's garden became a popular destination for visitors seeking inspiration and tranquility. People from far and wide came to witness the beauty of her garden and the story behind it. The influx of visitors opened doors to new opportunities for the village, bringing in tourism and generating income for the local economy.
As the years passed, Emily's kindness continued to bear fruit. Her community flourished, and she earned the title of "The Generous Gardener." Her garden became a center for education, where she taught children about the significance of compassion and its ripple effect.
Emily's life exemplified the moral that acts of kindness are never in vain. Her selfless actions not only created a strong bond within the community but also had a far-reaching impact beyond her imagination. The rewards she received were not material possessions but the happiness, unity, and love that filled her life.
In conclusion, the story of "The Generous Gardener" teaches us that kindness is a powerful force that can bring positive transformations in our lives and the lives of those around us. Emily's compassionate deeds not only earned her the admiration and support of her community but also sparked positive change beyond her immediate surroundings. This story encourages individuals to embrace kindness and empathy, knowing that their actions, no matter how small, can set off a chain of positive events that extend far beyond their initial act of goodwill.
Kindness Never Goes Unrewarded Story -500 words
In the bustling city of Serenityville, renowned for its thriving medical community, there lived a compassionate physician named Dr. Olivia. Despite her demanding profession, she firmly believed in the moral, "Kindness Never Goes Unrewarded." Her selfless acts of care and empathy towards her patients extended far beyond the confines of the hospital walls.
One particular winter, a severe flu outbreak swept through the city, overwhelming healthcare facilities and leaving many vulnerable citizens without access to medical attention. Witnessing the suffering of those in need, Dr. Olivia couldn't bear to stand idly by. She organized a volunteer team of doctors and nurses to set up makeshift clinics in the most affected neighborhoods, providing free medical aid to the afflicted.
Day after day, Dr. Olivia worked tirelessly, offering comfort and healing to those who couldn't afford medical care. Her dedication and genuine concern left an indelible mark on her patients, who found solace not just in her medical expertise but also in her compassionate presence.
Among the patients was a young girl named Maya, whose family had been struggling to make ends meet. Maya had contracted the flu and was brought to the makeshift clinic in a critical condition. Dr. Olivia attended to her with utmost care, staying by her side day and night. Her unwavering dedication resulted in Maya's successful recovery.
As the outbreak subsided, Dr. Olivia's volunteer efforts garnered attention from local media, highlighting her selflessness and kindness. Soon, donations poured in from grateful patients and community members who had witnessed her extraordinary commitment.
Instead of keeping the funds for herself, Dr. Olivia established a medical fund for underprivileged families, ensuring that no one in Serenityville would be denied medical care due to financial constraints. The act of establishing the fund resonated with the community, who wholeheartedly supported her initiative.
The medical fund proved to be a transformative resource, providing medical assistance to numerous families in need. The positive impact of Dr. Olivia's kindness rippled through the city, as other healthcare professionals and organizations joined her cause, creating a network of support and care for the less fortunate.
As time went on, Dr. Olivia's reputation as the "Compassionate Healer" spread far beyond Serenityville. She received invitations to speak at medical conferences, where she shared her experiences and insights on the importance of empathy and compassion in healthcare.
Her teachings influenced countless medical professionals, inspiring a paradigm shift in the healthcare industry. Medical schools began incorporating courses on compassion and patient-centered care, emphasizing the significance of the human connection in healing.
Dr. Olivia's career reached new heights, but she remained rooted in her belief that kindness should be an integral part of medical practice. Her journey was a testament to the moral that "Kindness Never Goes Unrewarded." Through her selfless actions, she not only earned the gratitude and admiration of her patients but also brought about positive change in the medical community.
In conclusion, the story of "The Compassionate Healer" underscores the profound impact of kindness and compassion in our lives and society. Dr. Olivia's unwavering commitment to helping others, despite facing challenges and exhaustion, exemplifies the power of kindness to inspire change and transform lives. Her dedication to her patients and her community demonstrates that acts of kindness, whether big or small, can bring forth rewards that extend far beyond the immediate act of goodwill. This story serves as a reminder for individuals to embrace empathy and compassion, recognizing that their actions have the potential to make a lasting and positive difference in the world.
You Might Also Like
Where There is A Will There is a Way Story With Moral
Nip The Evil in The Bud Story With Moral
A Rolling Stone Gathers No Moss Story With Moral
Related Posts
All that Glitters is not Gold Story With Moral
The Union is strength Story With Moral
Slow and Steady wins the race Story With Moral
Leave a reply cancel reply.
Your email address will not be published. Required fields are marked *
Save my name, email, and website in this browser for the next time I comment.
Table of Contents
The College Study
Essay, Letter , Paragrah , Aplication
Kindness Never Goes Unrewarded Story
The story of a lion and a mouse shows that all the creatures of Allah Almighty have a role to play. Sometimes the role played by a small creature is more significant than the role played by the bigger one. If we treat a small one nicely, maybe he will be able to pay back in his own time. The present story is a good remember to the universal struct, "Do good, have good" Once there lived a lion in the jungle. He was very proud of his strength. By chances, a mouse also lived in a hole nearby. One day the mouse came out. He saw the lion sleeping. He came of the hole and went near the lion. Then he climbed upon him and started dancing there. The king of the jungle works up. He saw the little mouse dancing on his body. This made him angry. He decided to kill the mouse there and then. But the mouse requested him not to kill him. The lion took pity on him and let him go. One day the lion was caught in the enact of a hunger. His strength could not help him that day. He started crying. The mouse happened to come there. He saw the lion caught in the net. He decided to help him. He started biting the net with his sharp teeth. At last, he was able to tear away the net. The lion was free once again. He thanked the mouse and went away.
Do good, have good
One good turn deserves another
Kindness never goes unrewarded
[ PDF Download ]
Related posts.
Kindness Never Goes Unrewarded---Story steem Created with Sketch.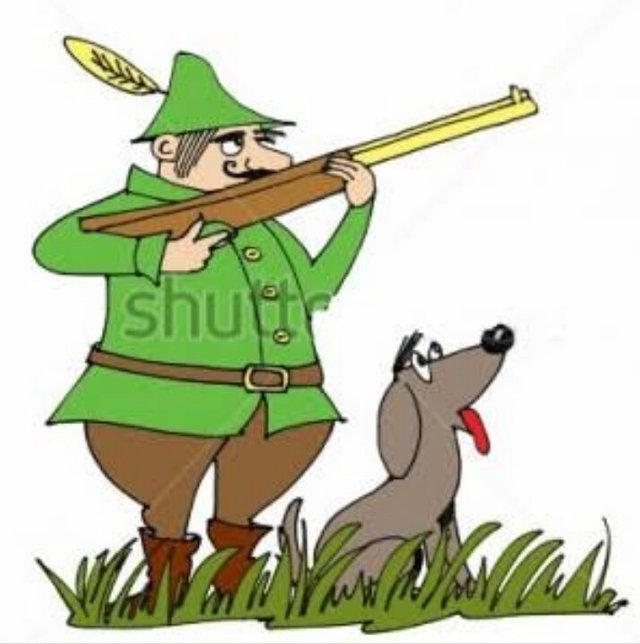 Past Payouts $0.18, 0.00 TRX
- Author $0.15, 0.00 TRX
- Curators $0.03, 0.00 TRX
+ islamic-history
+ usamalatif
+ steemit87
@draguenir please upvote my post.God bless you😊
Coin Marketplace