Essays About Hobbies: Top 5 Examples and 9 Prompts
If you are writing essays about hobbies, check out our guide with helpful essay examples and exciting writing prompts!
Nurturing our hobbies can unleash our most creative selves, allowing us to be productive and filled with a satisfying sense of personal achievement. Devoting some time to our hobbies is the best escape from the anxieties and burnout in our academic or professional lives. It can easily brighten a dreary day or a lazy mood.
However, with our daily grind, many of us fail to have enough time for our daily hobbies. Many instead look forward to weekends when they can afford to while away their hours, be engrossed in what they love doing the most, and leave the world behind.
Read below our round-up of essay examples and prompts about hobbies to stimulate your motivation to write.
5 Essay Examples About Hobbies
1. people share the hobbies that changed their relationship with work: 'it has truly been mind blowing' by faima barker , 2. the modern trap of turning hobbies into hustles by molly conway, 3. is watching tv a hobby an argument settled once and for all by hobbyask, 4. the big impact of a small hobby by john donohue, 5. google's sergey brin is totally obsessed with high-adrenaline exercise by madeline stone, 9 writing prompts on essays about hobbies, 1. your favorite hobbies, 2. how to make time for your hobbies, 2. most affordable hobbies, 3. why busy people need a hobby, 4. how hobbies cultivate health and wellness, 5. new hobbies to try out, 6. helping children choose hobbies, 7. sharing similar hobbies with friends or family , 8. how hobbies build self-esteem, 9. being bullied for your hobbies .
"Hobbies are subjective – one person's enjoyment might be another person's idea of boredom – but no matter what brings someone happiness, hobbies and interests outside of work are the ultimate acts of resistance against capitalism."
Three professionals from different parts of the world share how they have discovered new hobbies during the pandemic. These new finds have allowed productive and mental health breaks from the monotony and burnout of work, changing their lives for the better.
"What if we allowed ourselves to devote our time and attention to something just because it makes us happy? Or, better yet, because it enables us to truly recharge instead of carving our time into smaller and smaller pieces for someone else's benefit?"
A woman at a wedding is genuinely proud of her achievement of sewing in pockets on her dress. But that's only until she realizes she hasn't made a dime. As hobbies-turned-hustles steadily rise, it offers people a potential doorway to quit their jobs. However, it also dampens how others feel about their hobbies when they don't commercialize them.
"…The nay-sayers regularly cite television as not being a true hobby because it doesn't require any creative input or a sense of progress; essentially, you sit back and let the TV do its magic while you enjoy without any thought."
With obesity and inactivity associated with watching TV, some people refuse to classify the activity as a hobby. They argue that watching TV is not even a productive pursuit. However, as hobbies are defined as things that make us feel relaxed and happy, they can still count as a hobby and could even be mind-challenging as other hobbies if we choose the right content.
"Drawing had helped me survive another very dark period of my life, earlier. Could it now be helping me to stay healthy?"
A former news editor finds a safe space in drawing again – this time with more regularity after losing a job. Trapped in a dark period, Donohue shares his story of how drawing helps relax his mind, citing several studies to support the mental health benefits one can reap from art activities and hobbies.
"He spent so much time on his various physical activities that his father once asked him if he had chosen any advanced courses of study. 'Yes, advanced swimming,' was Brin's famous response."
The essay features Google Co-Founder Sergey Brin and puts the spotlight on his love for sports. Gathering observations from Brin's colleagues and even his trapeze coach, the article inspires people to maintain sports and find new ones to be their hobbies even amidst their busy lives.
In this essay, talk about how you discovered this hobby. Did you choose it on your own, or is it something your parents encouraged you to do? Next, recollect the happy thoughts you have when doing your hobbies. Then, look at how this positive energy spills over to the other aspects of your life and your outlook on your ambitions. Finally, write about the important life lessons you learned from taking up your hobbies.
Pursuing your hobbies might seem nearly impossible when you have a loaded schedule. However, even the most organized of us can find challenges in squeezing in some me-time with hobbies. So, try to challenge your readers to strictly give up a few hours a week to commit to what they love doing. Then, encourage them to engage in their hobbies with friends and family who share similar interests to make the most out of their free time.
There are several hobbies out there that don't cost you much but could still be as fun. It would depend mainly on a person's preference, mindset, and budget. So, list some low-cost hobbies and creative ideas on how people can spend less while getting the best experience out of a hobby.
Hobbies are the first thing that goes out of the window in the schedule plan of the busiest people. But working too hard for a long duration can create a monotonous life. Workers are left questioning their sense of purpose when this happens and may fall into depression. For your essay, convince your busy readers to spare some time and turn their attention to passion and away from profit. Talk about the more excellent value that can be reaped from the fulfillment of hobbies.
Research studies have shown that hobbies help us achieve clarity, relaxation, and a recharged mind and body. So, gather a few recent studies enumerating the physiological and mental health benefits of consistently engaging in a hobby. Then, help your readers take the small steps to add their hobbies into their daily or weekly schedule.
Are there passion projects or activities you've meant to do but abandoned long ago? It may be a hobby that sparked your interest years ago that you're reconsidering trying out. Write about what factors first drew you to this hobby and how you intend to try it out. Then, provide your ultimate criteria on how you would know if this hobby suits you well. Finally, encourage people to overcome their fears of attempting something new.
Encouraging kids to take up their hobbies can help them break away from their long screen time. But, more importantly, hobbies enable children to be productive and hone their mastery of a certain craft early. For this prompt, write down recommendations from child behavior experts on how parents can effectively direct their children's energy to more worthwhile things such as nurturing a hobby.
Having common interests can strengthen the bond of friendship and family. Write about hobbies you and your best friend or family members do together. Talk about how often you gather to enjoy your hobbies. Then, reminisce on the most memorable memories you've had while doing what you love to do.
Taking part in a hobby gives us the impression and confidence that we can be masters of our craft. Unfortunately, it's an achievement we often deny in our professional or academic circles, leaving us pressured to push ourselves to our limits. For this prompt, research further on the scientific connection between engaging in hobbies and advancing your self-esteem.
Some of us have eccentric hobbies that get the attention of bullies. Sadly, because of bullying, many tend to give up these hobbies to find something more "socially acceptable." Write about how people can focus on doing things that spark joy in them. You might also want to check our guide on essays about bullying to add suggestions on how to stand up against a bully.
If you're interested in learning more to improve your writing, check out our essay writing tips ! You can also check our general resource of essay writing topics .
Join over 15,000 writers today
Get a FREE book of writing prompts and learn how to make more money from your writing.
Success! Now check your email to claim your prompts.
There was an error submitting your subscription. Please try again.
Yna Lim is a communications specialist currently focused on policy advocacy. In her eight years of writing, she has been exposed to a variety of topics, including cryptocurrency, web hosting, agriculture, marketing, intellectual property, data privacy and international trade. A former journalist in one of the top business papers in the Philippines, Yna is currently pursuing her master's degree in economics and business.
View all posts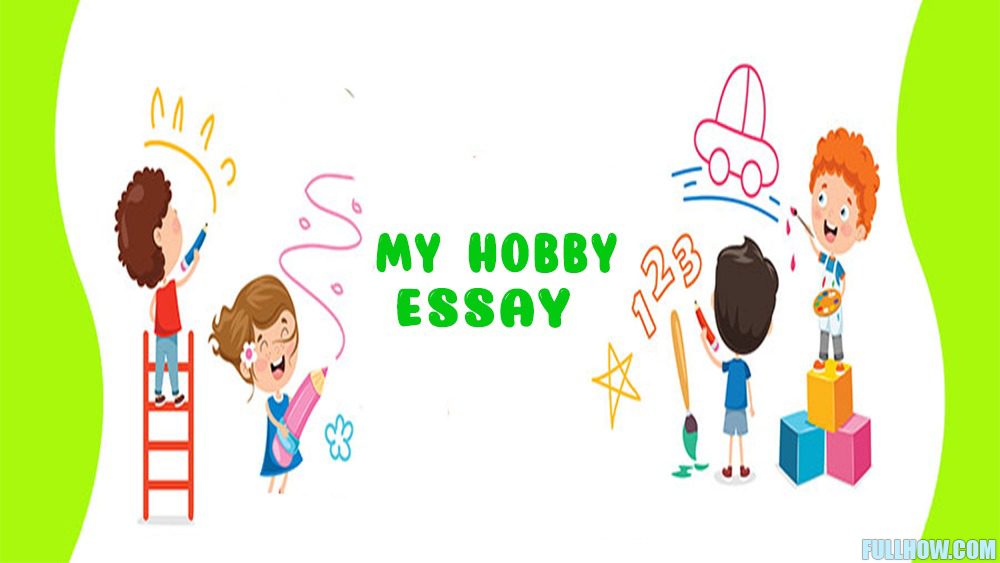 My Hobby Essay
By Emma bunton
Updated on April 13, 2023
FullHow.com is reader-supported. If you made a purchase after clicking on one of our links, we might receive an affiliate commission at no extra cost to you. Learn More
Table of Contents
My Hobby Essay – FullHow.com
Do you look for my hobby essay ? If so, you've landed in the right position. Let's dive into the content.
My hobby is the most common topic in school. Sometimes, students go for writing competition with this kind of essay. Today, we've brought a plenty of my hobby essay example with different words limits. You can choose any essays according to your needs.
How to write my hobby essay
This is our example of writing my hobby essay. You can get ideas from our essay example. Just follow our example and give your own ideas.
1. My Hobby Essay (100 WORDS)
I have a lot of hobbies but the favorite one that I like most is playing football. When I have free time, I love to play football. I'm a big fan of football since my childhood. I have been very well in this soccer game. When I just entered in my school, my parents told the principal about my hobby. The principal replied that there is an opportunity to take part in sports even from class 1. So, they became so happy and admitted to me this school. So, I really enjoy the football game and take part in my school competition.
2. My Hobby Essay (150 WORDS)
The hobby I like most is reading and it might be a storybook, newspaper, news or magazine etc. I feel very interesting reading when I have free time.
At the first time, my father noticed my reading book and he encouraged me a lot saying that it's a very good habit, my son. He also advised me not to give up the habit. I was just a small kid and I was very much interested in reading fairy tales and other stories that were given by my dad.
Now, I'm at the age of 10 years and read in class 5. At present, as a mature person, I understand the benefits of reading. Actually, reading a book helps me to achieve all kinds of general knowledge. This kind of habit really helps me to know the unknown, to see the unseen, to discover the undiscovered. I can even know the history, culture, animals, space, human achievements, and other fascinating things about the world.
3. My Hobby Essay (200 WORDS)
In my free time, I love to read interesting and knowledgeable books. Coming from school, I love to read this kind of book while finishing my homework. I'm 11 years old and study in class 7th standard.
Now, I understand that reading is a good habit that will make me a complete boy. Any of us can develop this hobby. In fact, I achieved this naturally. Reading will always keep us busy and happy. It's a better source of knowledge, inspiration, enjoyment, and instruction.
Besides, this makes us a loyal, punctual, disciplined and successful person in our life. Books are my best friend and I don't feel alone. This habit is more special than gold or other stones in the world.
However, it gives us a high level of thoughts, experiences, ideas, and knowledge in different fields. I swear if you get interesting and good books, you would take that as your best friend.
The people who don't have any habit of reading books, they would always be poor due to the lack of rich knowledge. This habit could be achieved by young people. The habit of reading books can be acquired at a young age by anyone.
4. My Hobby Essay (250 WORDS)
The hobby I like most is watching TV. When I have free time, I love to watch Television. It never interferes with my study. First of all, I like to finish my school home task and then start watching TV.
I think it's a good habit because watching TV brings a lot of knowledge in any field. Generally, I watch the news and other channels such as discovery channel, animal planet or another informative channel. Sometimes, I watch very good cartoons that provide me creative and new ideas to make cartoons and arts.
My parents admire my hobby and also they are so happy when they just listen to the whole update news through my voice. Now, I study in class three and eight years old boy. I develop my hobby since my childhood.
Watching television in a proper way gives so important roles in one's life. It helps us to make something creative. It always keeps us an update about all kinds of news and views. It informs us what's happening across the world.
Getting knowledge about today's incident is so important for modern society due to a great level of competition. It gives a lot of benefits as it develops our knowledge and thoughts. It enriches our mind of thoughts, ideas, and experiences.
There are different types of programs on TV that are so crucial to enhance our awareness about worldwide matters. TV channels also hold different types of educative programs such as history, economics, science, math, culture, and geography etc. to develop our knowledge.
5. My Hobby Essay – Playing Guitar (300 words)
Whenever people ask me regarding my hobby, I always pause and think for a moment. Even though I like playing all the instruments, my hobby is playing guitar.
When I was 6 years old I suddenly developed a liking for music. I started creating tunes and melodies by beating my desks which sounded like I was playing bongos. I was pretty good at it too. Whenever guests used to come at our place they would request me to play some melody on my dining table as they thought I was very good at it. Of course, in childhood I would get annoyed because playing music was something I wanted to keep to myself.
As I grew up, my hobby developed into playing guitars after my aunt came from Florida and got me a guitar. Now all my time was devoted to learning guitar strings and playing screeching music that would make your ears bleed. But soon, after a lot of practice and perseverance I was able to get hands on learning of guitar strings. Playing guitar has taught me many things, but the most important thing it has taught me is that the more you play it, the better you become at it. I have hurt my finger with guitar chords many times. Practicing made me learn different notes and now I can play chords such as AM, C, D, G, AM7, CMAJ7 and many more.
Playing guitar gives me the refuge from thinking too much about outside world. It helps me stay calm in the world of chaos. The best thing about it is that I can recreate any tune I want to, which makes me feel very creative and happy that my hobby has developed into a worthwhile talent. i hope that soon I am able to learn other musical instruments as well.
6. My Hobby Essay – Cooking (300 words)
My hobbies have always changed over the time. At one point in my life, I used to paint in my free time. As I grew up, I started cooking as a hobby. I still remember the recipes that I used to download from the internet and work on them with patience. However, I always ended up with burnt pies or undercooked pizza doughs. It was hilarious for my family to see me trying and failing miserably. However, one day I decided to follow my mother's cooking recipe. I was able to create the dish perfectly then. The happiness I got was priceless so I decided that from that day onwards, I will cook whenever I have free time in my schedule.
From there on, I cook different recipes every day. From lasagna to baked broccoli— I have successfully tried all the recipes. I have realized over the time that cooking is a stress buster and an energy booster. It feels so good after a long hard day at kitchen to finally serve food to your family or guests. Of course, I don't do it professionally, it is merely a hobby for me. But the joy I receive when I create food from new recipes or invent my own kind of cuisine by mixing up 2 or 3 recipes is beyond price.
One of the best things I like about cooking is that I can experiment on food. I don't enjoy cooking as a daily chore, but it's something that I do as a hobby. I love the sound of patties in hot oil, sizzling as they are being fried. I enjoy cutting the colorfully exotic vegetables. The smell of spices and different flavor oozing from my kitchen excite me and make me feel like I am doing something worthwhile. I love cooking as a hobby and it makes me happy that I have learnt it so early in my age.
7. My Hobby Essay – Writing (300 words)
People think a hobby is something you do that you are really good at, but for me it's different. My hobby is writing and I have been doing it since the age of 5. After coming home from school I would sit at some corner of the house and write about my day. Of course, I did not realize it at that time that I love and enjoy writing. I merely thought that I was penning down my thoughts.
Now just to be clear, I was not good at it. I couldn't find the words to explain my day. There were a lot of spelling and grammar mistakes and the list goes on. However since I enjoyed doing it in my free time, I kept writing a diary till the age of 12. On my 13 th birthday, I decided to create a blog for my writing musings. I quickly gained a lot of audience as even though I didn't write well, I included funny tidbits of my daily life in my blogs.
I never earned from my blogs, but I used to take out 30 minutes out of my busy school schedule to make sure that I write and post the blog. Soon I realized that there are some things that you cannot post online, so I diverted back to writing a diary every day. However, after doing this as a hobby for a very long time I have now become a very good writer. I can create my own poems and literature pieces. Moreover I can now write long opinionated articles very well. In my English class, after reading one of my essays my teacher asked me how did I learn to write so well? I smiled and told her 'Maybe having hobbies actually help us improve our skills after all'
8. My Hobby Essay (300 WORDS)
When it comes to the hobby, it's a very interesting and good habit for every person. A hobby should have everyone else. Hobby makes everyone busy in free time.
It gets rid of loneliness and prevents from psychological problems. I just remember that when I was three years old kid I used to like spending my free time in the garden. I like so much to be in my green garden with my father every morning.
When I was so small, my parents often laughed at me when I used to pour water on the plants. But now they are so happy and proud to see me in the same garden. I do now everything so perfectly and understand the value of saving plants life. I also understand the importance of trees how they save our lives.
Everyone should have hobbies for every day's life. Gardening helps us to get a close connection with nature. Hobby increases the pleasure of our mind, soul, and body. It increases our creativity and develops our mind.
My favorite hobby is gardening and I love planting and pouring water every morning. I enjoy the flowers' blooming and plants growing. Trees grow as like as us. In my garden, I have different types of trees in such as flower trees, mango trees, and some vegetables trees etc. I watch them as my best friend and every day I take care of them. It grows very well.
I realize the great achievement and fact of life. It helps me to be healthy, fit and strong. It always refreshes my mind and gives me a good mood. This types of extra-curricular activities always helps us to develop our motor skills. Finally, everyone should have a good hobby like gardening. Through the hobby, anyone can get a great help for the long run.
9. My Hobby Essay— Reading Books (500 words)
A hobby is something that keeps the passion alive inside you. It can be anything from singing, dancing to reading. My hobby is reading books.
Since childhood, I have always been the kind of kid who was engrossed in reading novels twice the size of my face. In class, at home or even when I would go to visit my relatives, I would always have a novel with me. Reading novels and stories is my hobby. I love that people think I am a nerd for reading books all the time but in reality, reading soothes me. When I come home from a long day at school, I want to come home and read books to divert my mind off the anxiety of school work. It helps me relax and feel better
I have always had this weird feeling that books talk to me and inspire me to become a better person. I take inspiration to be a brand new person everyday whenever I read a book. When I was reading the Pride and Prejudice, I became strong and fierce like Jane. I started having a lot of opinions, and I could feel my personality developing like Jane. However, when I was reading Harry Potter, I could almost swear that I am Harry Potter. In weirdly strange ways I start developing the habits from my favorite characters in the books and start acting that way.
Over my lifetime, I have read over 2000 books. I don't focus on a particular genre; I just care about the words written inside that book. One of the best things about reading as a hobby is the smell of new books. I feel like I am addicted to the smell of pages and the sound of a crisp page turning as I get access to the new chapter of the book.
There are many reasons why I enjoy reading books so much. One of the top reasons is that I love travelling, and since I don't afford travelling so often, I can travel from the Mediterranean islands to the beaches of Florida, from the 16 th Century to the 18 th Century, all through my books. I can live the lives of lords and ladies, and even see the world through the eyes of prince and princesses. A book seems like the most private thing and I feel like a whole new being after reading a book.
Another reason why I love reading so much is that my mind feels fresh after I read the books. I get a lot of information that others are unaware of, which makes me ready to face any challenges of life.
My father realized my passion in an early age and got me a membership to my city's library. I now visit the library every week, sometimes even twice a week to borrow my favorite books and read, read and read! I know that hobbies are only considered a way of passing time, but I can safely say that my hobby has actually become my passion.
10. My Hobby Essay – Painting and Drawing (500 words)
There comes a time in everybody's life when they are feeling at a loss for words. There are moments when people want to communicate their feelings but can't find the words to explain those feelings. At those times, painting or drawing is the perfect way to communicate your feelings to the world. My hobby is drawing and painting. There is nothing more in the world that I enjoy more than drawing, painting and filling colors in the sky that I drew up myself.
I developed this hobby a few years ago after we were assigned to paint a picture book for our summer vacation holidays. Naturally, I thought I am not good at painting but as the days passed I practiced and became better at it. Colors, lines and the strokes of paint brushes made me feel like I am doing something great. I started exploring painting and drawing more and creating paintings on different things such as cards, mugs, and even my keychains. It makes me feel relaxed and anxiety-free.
Soon, I started enjoying painting so much that I bought oil paints and started painting cartoon characters on the wall of our backyard.
When my father found out, he acted like he is very furious about it. But later in the day he went out and brought more colors and canvases for me so I can create better paintings and polish this hobby as much as I want to. Then I used to draw on canvases and paint them and hang them around in our house. All the guests used to praise my art and drawings a lot and this gave me a confidence boost to know that I am good at something.
I don't call myself artist, as painting and drawing don't come naturally to me. It is rather something that I have perfected over the years as I liked doing it. If I have to study painting and drawing I would have never enjoyed it as I don't like to put boundaries on my art. I like the fact that I am not doing this for a living and that I am not studying it in college. This means that I don't have to be perfect at it, but enjoy it as I create paintings that are messy and creative. I believe hobbies should never be tied into a profession or education, but they are something that a person should keep for their own happiness.
I have painted over 100 portraits till now. Painting and drawing is something that makes me feel calm and creative. Now that I have developed this talent of writing, I like painting for myself so it makes me happy. Painting and Drawing are a hobby that have become inseparable from me now. It has become not only my favorite pastime but also one of widely appreciated talents.
Share this:
Click to share on Twitter (Opens in new window)
Click to share on Facebook (Opens in new window)
Click to share on LinkedIn (Opens in new window)
Click to share on Reddit (Opens in new window)
Click to share on Tumblr (Opens in new window)
Click to share on Pinterest (Opens in new window)
Click to share on WhatsApp (Opens in new window)

Similar Posts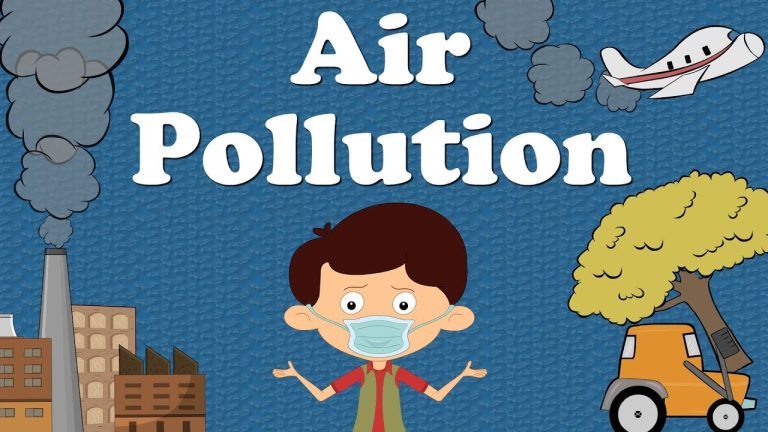 Air Pollution Essay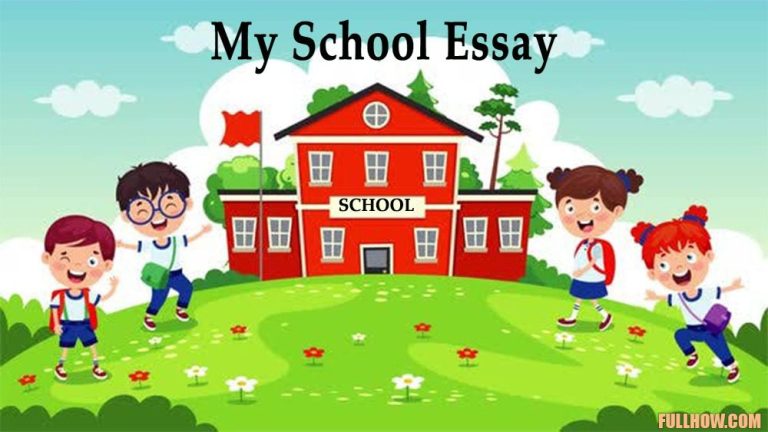 My School Essay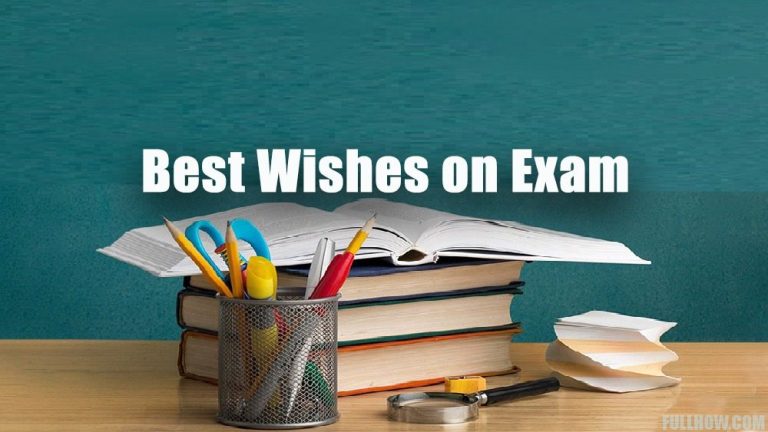 Best Wishes on Exam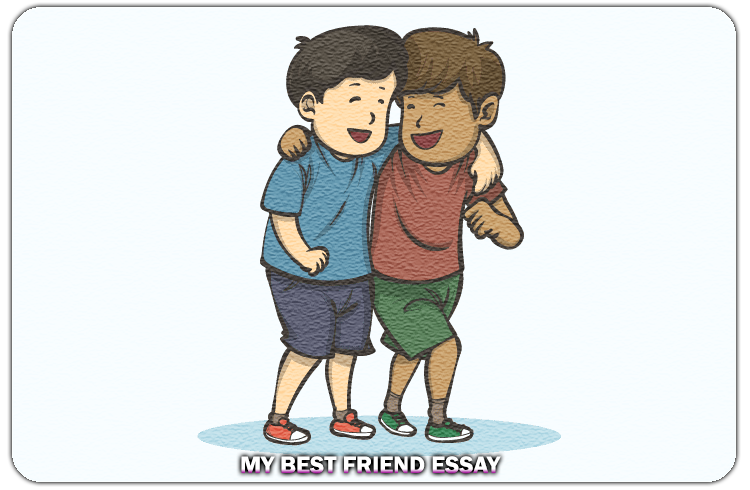 Essay on My Best Friend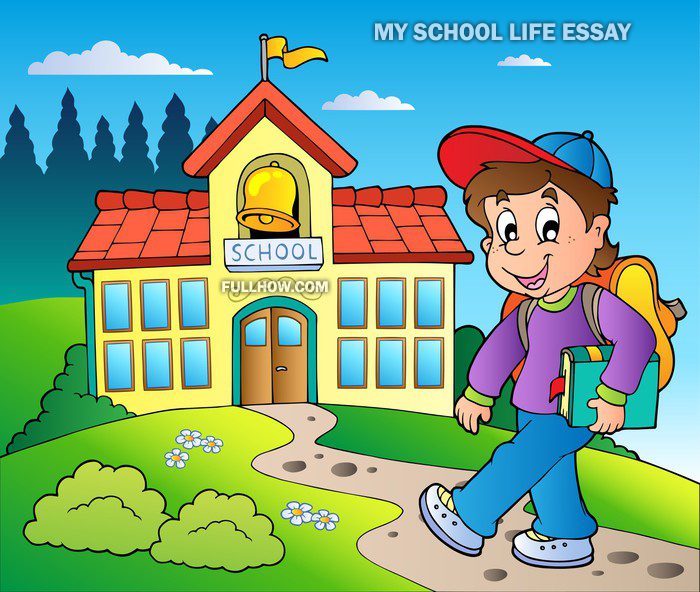 My School Life Essay
70 Hobby Essay Topic Ideas & Examples
Need to write a hobby essay? Looking for a catchy topic? Hobby essay titles of all kinds are collected in this article!
✍️ Thesis Statement about Hobbies
🏆 best hobby topic ideas & essay examples, 📌 most interesting hobby essay topics, 👍 hobby topic ideas for research papers, ❓ hobby related questions, 💯 free hobby essay topic generator.
In this article, we've collected 45 hobby topic ideas for essays and research papers. They are suitable for college as well as high school students. You will also find here plenty of samples to help kickstart your writing.
When writing a hobby essay, you need to pay particular attention to your thesis statement. A good thesis should include all the main points of your essay. To make this task easier for you, we've prepared some examples of thesis statements about hobbies. Have a look:
Dancing is an excellent hobby for college students because it helps to relieve stress and has numerous health benefits.
Drawing is beneficial for children because it helps them develop their creativity and fine motor skills.
Traveling as a hobby allows people to broaden their horizons and learn about other cultures.
Power of Hobby vs. Necessity of Commitment in Nick Hornby's High Fidelity The ideas of "top ten" and the "top five" are not usual for describing the relations between a man and a woman, still, they prove that the character has not traditional approaches, and his standpoints […]
Writings about Hobby – Home Brewing Beer Commercially available beer is expensive to purchase as a result of various taxes and the need of profits by the beer makers.
Skateboarding Not Just A Hobby A Lifestyle
Young Lady Battle Of Boxing As An Awesome American Hobby
Is Your Hobby Helping Or Hindering Your Family Life
Video Games : A Becoming A Lifelong Hobby
An Analysis of Sports Memorabilia as a True Hobby
Turning Your Hobby Into An eBay Business
Woodworking For Fun And Profit Is A Great Hobby
How Selecting a Best Hobby For You Is Going To Change Your Life
Travelling Is a Good Hobby That Everyone Should Cultivate
Exploring The Hobby Of Photography
Violent Video Games: Children's Dangerous Hobby
The Importance Of The Collectible Hobby Industry
Hobby Farms and British Columbia's Agricultural Land Reserve
An Analysis of the Baseball Sport as a Hobby
Is Your eBay Activity A Business Or A Hobby
William Golding 's Thinking As A Hobby
Is Your Online Business A Hobby Or A Real Business
Walking Sticks A Money Making Hobby
The Political Background Of Hobby
My Hobby of Volunteering at Care Centers
Making Candles A Fun Hobby Or Craft
Radio Controlled Cars A Fun Hobby For All Ages
Hobby: Nutrition and Black Bean Curd
The Importance Of Dancing As A Hobby
Turn Your Scrapbooking Hobby Into A Profitable Business
Benefits of Pursuing a Hobby
An Analysis of the Words Knowledge and Intelligence in William Golding's Article Thinking as a Hobby
An Analysis of Important Steps in Order to Be Successful in the World of RCA Hobby
Why You Should Take Up A Physical Hobby
Thinking as a Hobby Written by William Golding
The Coin Collecting Hobby Industry
Coin Collecting When Hobby Turns Business
Photography Is Just A Hobby Or A Business
Distinguishing a Business from a Hobby
Starting A Hobby In Art Collectibles
World Building: A Fun and Creative Hobby
Squash From Hobby To Performance
Identifying Talented People – Mental and Physical Proof of Talent, Predisposition to a Hobby
The Reimbursement Limitation Of Hobby Lobby
Travelling As A Common Hobby
The Importance of Pursuing a Hobby in Your Life
The Hobby Of Stamp Collecting
An Analysis of the Hobby of Fish Keeping and the Methods for the Fish Preservation
How Does Hobby Help Kids Avoid Dangerous Situations?
What Is the Oldest Hobby in the World?
Do Hobbies Change With Age?
What Hobbies Do Royalty Have?
What Are the Best Hobbies for Cognitive Function and Stress Release?
Is Coin Collecting a Profitable Hobby?
What Hobbies Are Good for Depression?
Do Hobbies Help You Live Longer?
What Is the Hardest Hobby in the World?
Is Watching TV a Hobby?
What Is the Most Valuable Hobby?
Why Is Coin Collecting a Good Hobby?
How Can Hobbies Change Your Life?
Why Are Hobbies and Interests Important for Development?
What Is the Best Hobby to Develop?
How Do Hobbies Benefit Family?
What Hobbies Do People Spend the Most On?
How Can Hobbies Improve Self-Confidence?
Is Coin Collecting a Dying Hobby?
What Hobby Is Good for Mental Health?
How Can Hobbies Reduce Stress?
What Was the Hobby of the First King?
What Hobbies Are Good for Socializing?
Can Hobbies Improve Your Personal Skills?
What Is the Importance of Hobbies in Education?
Chicago (N-B)
Chicago (A-D)
IvyPanda. (2023, July 24). 70 Hobby Essay Topic Ideas & Examples. https://ivypanda.com/essays/topic/hobby-essay-examples/
IvyPanda. (2023, July 24). 70 Hobby Essay Topic Ideas & Examples. Retrieved from https://ivypanda.com/essays/topic/hobby-essay-examples/
"70 Hobby Essay Topic Ideas & Examples." IvyPanda , 24 July 2023, ivypanda.com/essays/topic/hobby-essay-examples/.
1. IvyPanda . "70 Hobby Essay Topic Ideas & Examples." July 24, 2023. https://ivypanda.com/essays/topic/hobby-essay-examples/.
Bibliography
IvyPanda . "70 Hobby Essay Topic Ideas & Examples." July 24, 2023. https://ivypanda.com/essays/topic/hobby-essay-examples/.
IvyPanda . 2023. "70 Hobby Essay Topic Ideas & Examples." July 24, 2023. https://ivypanda.com/essays/topic/hobby-essay-examples/.
IvyPanda . (2023) '70 Hobby Essay Topic Ideas & Examples'. 24 July.
Activist Essay Titles
Meaning of Life Essay Ideas
This I Believe Research Ideas
Dreaming Essay Titles
Entertainment Ideas
Internet Research Ideas
Work-Life Balance Essay Titles
Music Topics
Career Development Topics
Dance Essay Ideas
Photography Essay Topics
Talent Management Questions
Wellness Essay Topics
Health Promotion Research Topics
Video Game Topics
We use cookies to give you the best experience possible. By continuing we'll assume you're on board with our cookie policy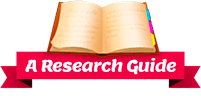 A Research Guide
Research Paper Examples
Research Paper Examples on Life
My Hobby Essay Examples
We all know what hobbies are- you know, those fun activities we love to partake on just to distract ourselves from the stresses of life. Hobbies make us feel rejuvenated and satisfied, even when our lives are going through some disappointing phase. While others have been able to harness the power of their hobbies and converted them to money making ventures, many of us are just contented with the joy and satisfaction we derive from them. Here are few essay examples on My Hobby.
*Service is provided by writing AI tool essayAI
Example 1: Listening to Music
Listening to music has always been my go to activity for all occasions. My love for music can be traced back to when I was a child. There are recorded videos of me as a child becoming hyperactive whenever music was played. I would run to the stereo, turn on the music to full volume and start running around dancing. Anyone who dared touch the sound system would face my wrath. Music was the only thing that could calm me down whenever I cried.
I always have this weird feeling that my destiny is somehow intertwined with music. In my early teenage years, my girlfriends and I would sneak into the garage, where my brother and his band mates kept their musical equipment. Then, we would pluck guitar strings and knock the drums in an effort to compose our favorite songs. I was the lead singer by the way.
Unfortunately for my brother and I, nothing much came out of the practice. It was not just me and my brother, music runs in the whole family. I remember vividly on Friday nights, we used to do karaoke sessions where everyone took turns to sing a song, including our parents. We had these sessions recorded and then sent to our neighbors for analysis.
The winner would get a prize, bought from our individual savings. We saved money on a weekly basis purely for the competition. Needless to say, we were the creepy neighbors next door, but that did not stop me from claiming most of the prizes. Eventually, we outgrew the karaoke sessions and now, I mostly do the listening rather than the singing.
Music gives me the needed refuge whenever I feel like my head is spinning and I just want to shut out everything around me. The good thing about music is that there is music for every occasion and feeling. Whenever I feel depressed, I listen to sad songs. They guide me and keep me company during those trying moments. Whenever I'm happy, I have a collection of party songs that I dance to for hours to amplify the good feeling. The beauty of music is that it can be incorporated with other hobbies. For instance, I love reading a good book, as nice orchestra music is playing in the background.
Another good thing about music is that it is universal. You do not have to understand what the musician is saying for you enjoy it. If it makes you feel good, then it is worth listening to it. I'm naturally open minded when it comes to music. I have an extensive collection of music that transcends across many genres all over the globe. It wouldn't come as a surprise therefore to find several African songs in my phone that I really rock with and have no idea what they are talking about. However, I connect more with Country and Rock music.
Example 2: Travelling
Travelling is one of those few activities that has a kind of reset button in our lives. You go away for a few days or weeks and come back fresh and ready to take on challenges of life head on. Travelling to many people is a matter of convenience, rather than a recreation activity. They only travel when they have an issue to attend to. Travelling is also not for escapists, as many people tend to believe. I used the word 'escapists' not in the literary sense of the word, but rather to mean people who run away from their problems. Travelling is a hobby like any other.
Most people do not understand how moving from one place to another can be categorized together with fun activities like watching movies, swimming, dancing or drawing. While it has more challenges than other hobbies, it is more adventurous and brings the same level of satisfaction or more for those who love it.
Travelling has always been part of our family tradition. My parents taught us from an early age the value of taking vacations at least once a year. Though they wished we could go for many trips annually, we were not well off financially and my parents had to work creatively with the little they had, sometimes saving the whole year for a single trip. We could have used credit cards, but that would have only plunged us into more financial woes. My father was very strict when it came to finances and he cautioned us against using debt to purchase luxuries. If we wanted something, then it was up to us to find creative and legal ways of making money to purchase it.
Although we didn't have much, money was never an excuse for him. My parents found creative ways to work within the budget. For instance, we would drive to our destination instead of flying and we would carry my mom's homemade meals. Rarely did we use credit cards and if we did, it was a matter of life and death. Therefore, most of our vacations were during the December holidays. Those were the best days of my life. They were also the days that our family bonds were strengthened. We would fight and quarrel, but in the end we always came back together and worked things out.
From those trips, we learnt more about life than the years we spent at home. What I have just stated may seem farfetched to a person who does not travel much, considering the brevity of vacations, but the reality is vacations never go as planned. Vacations are far from the normal life routines of waking up in the morning, going to work/school and coming back home in the evening. In vacations, there are many risks involved. You are in a foreign land with new people and culture. You have to work with the little funds you have to make the trip as entertaining as possible, but with some level of constraint, so that your family is not stranded.
The beauty of travelling is that you can never really outgrow it. I still do vacations as an adult, although my reasons may be slightly different from my parents. Apart from the obvious reason of having a good time and distracting my mind from the daily hassles, vacations release 'creative juices' in me. Working as a writer, I tend to feel burnt out living in the same environment for too long. Sometimes, I need a change of scenery for my artistry to see the light of day. It is a known fact in the literary world that most of the best writers had their best ideas in foreign lands.
I occasionally go for vacations for the sole reason of learning different cultures and interacting with different people to get ideas for my literary work. Furthermore, being away from home really makes you appreciate it even more. The feeling you get after a vacation when you settle down on your couch and just relax is priceless. Travelling makes you appreciate people, their cultures and above all, it makes you appreciate your life and the little you have.
Example 3: Reading Books
I'm passionate about reading. Although I have several hobbies, such as watching movies and hiking, reading books is what resonates well with me. There are many reasons why I love reading. The first reason is it gives me a level of fulfillment. That is, books rejuvenate me. After reading a book, I feel like a whole new being and my outlook in life changes.
The second reason is books make my mind sharp. It is a known fact that books improve our brain muscles. They make us think better and improve our decision making abilities. I find it funny that whenever I utter a clever quote from a book, everyone around me would be dumbfounded.
Furthermore, books are very wide and detailed. It seems like there is a book for anything you can think of. If you want religious books, there is the Bible, the Quran and other spiritual books. There are financial books, inspirational books, cooking books, business-related books, biographies, fictional and non-fictional- the list is endless. Reading is actually among the few hobbies that you learn while doing it.
Due to my widely acquired knowledge from books, I find it easy to jumpstart a conversation with a stranger. I realized that people are more responsive when you engage them in topics they are familiar with. This is where I have an upper hand over other people, because I'm quite knowledgeable in many sphere of life thanks to books.
While most people find reading an upheaval task, reading to me is like a calling. It just comes naturally to me. I have made it my culture to read at least a chapter before I hit the sack. Sometimes I read late into the night, especially during the weekends and I only stop when my head becomes too drowsy to continue. My reading culture is further heightened by my introversion.
Most of my 'me-time' is actually spent on reading. This is how I get my energy back. The outside can be too overwhelming for some of us. Whenever I feel like my energy has been milked dry by the outside world, I just take a few hours of reading to rekindle my spirits again.
By clicking "Log In", you agree to our terms of service and privacy policy . We'll occasionally send you account related and promo emails.
Sign Up for your FREE account
Essay Topic Generator
Summary Generator
Thesis Maker Academic
Sentence Rephraser
Read My Paper
Cover Page Generator
Overnight Essay Writing
Topic Ideas
Writing Tips
Essay Writing (by Genre)
Essay Writing (by Topic)
Hobbies Essay: 80 Topics, 2 Examples, & How-to Guide

Do you need to write a perfect leisure time essay?
It is an exciting topic – you can write about the things you are genuinely interested in! Try to think about what makes you feel inspired and share it with your readers. We will show you how to prepare a worthy paper in this article. You will find a hobbies essay writing guide, some topics on hobbies, and essay samples in the end.
🗂️ Hobby Essay Writing Guide
🧙 80 Hobby Essay Topics
📔 hobby essay examples, 🗂️ hobby essay: 3 writing rules.
Here we will give some advice and discuss common mistakes in a "My hobbies" essay.
Follow these rules to prepare your paper wisely.
Essay on Hobbies Rule#1 Choose the Topic
First of all, you need to ensure that the hobby essay title you chose is appropriate to your paper's length. If it is a short 100-word or 150-word essay, you can pick a simple topic. The longer the paper, the more complex issue you need. It also depends on your level of studies: high school and college paper topics have different requirements.
Your paper might also require some scientific research. In this case, look for a topic on which you can find enough information. Don't be afraid to change or adjust the focus if you can't find sufficient materials.
Use our amazing free essay topic generator to get the best topic!
If your instructor gave a list of topics, choose the one that interests you the most. You can also make a shortlist before you pick the most suitable title.
Essay on Hobbies Rule#2 Plan before Writing
Create a list of the essential points of your hobbies essay. Planning is vital as every paper needs a structure. Otherwise, you just might end up worshiping your hobby. This is the number one mistake.
Your outline should consist of three main parts:
Introduction. You need to state your topic and describe what the paper is about.
Body. Develop your arguments or narrative and provide evidence if necessary.
Conclusion. Summarize the information you provided in the previous paragraphs.
Find rare aspects of your hobby. They can include equipment, locations, your achievements, and inspiration, etc.
If your hobby is rather popular, share a unique story connected with it.
Essay on Hobbies Rule#3 Filter What You Say
The first thing you should remember: be as objective as possible. No matter how much you love your hobbies, you better stick to the facts. All the information you provide should be unbiased and reliable.
How can you do it?
Make references. Statistics, facts, and all other data will support your statements.
Pay attention to vocabulary. You can use jargon and specific terminology as long as it has explanations. Avoid emotional words such as "very," "terrible," "awesome."
Don't use reductions. As for academic writing, it is better to choose full forms.
Show opposing points of view. To stay objective, indicate that your ideas have counterarguments.
Check English grammar and spelling . Literacy is a must-have for any academic paper.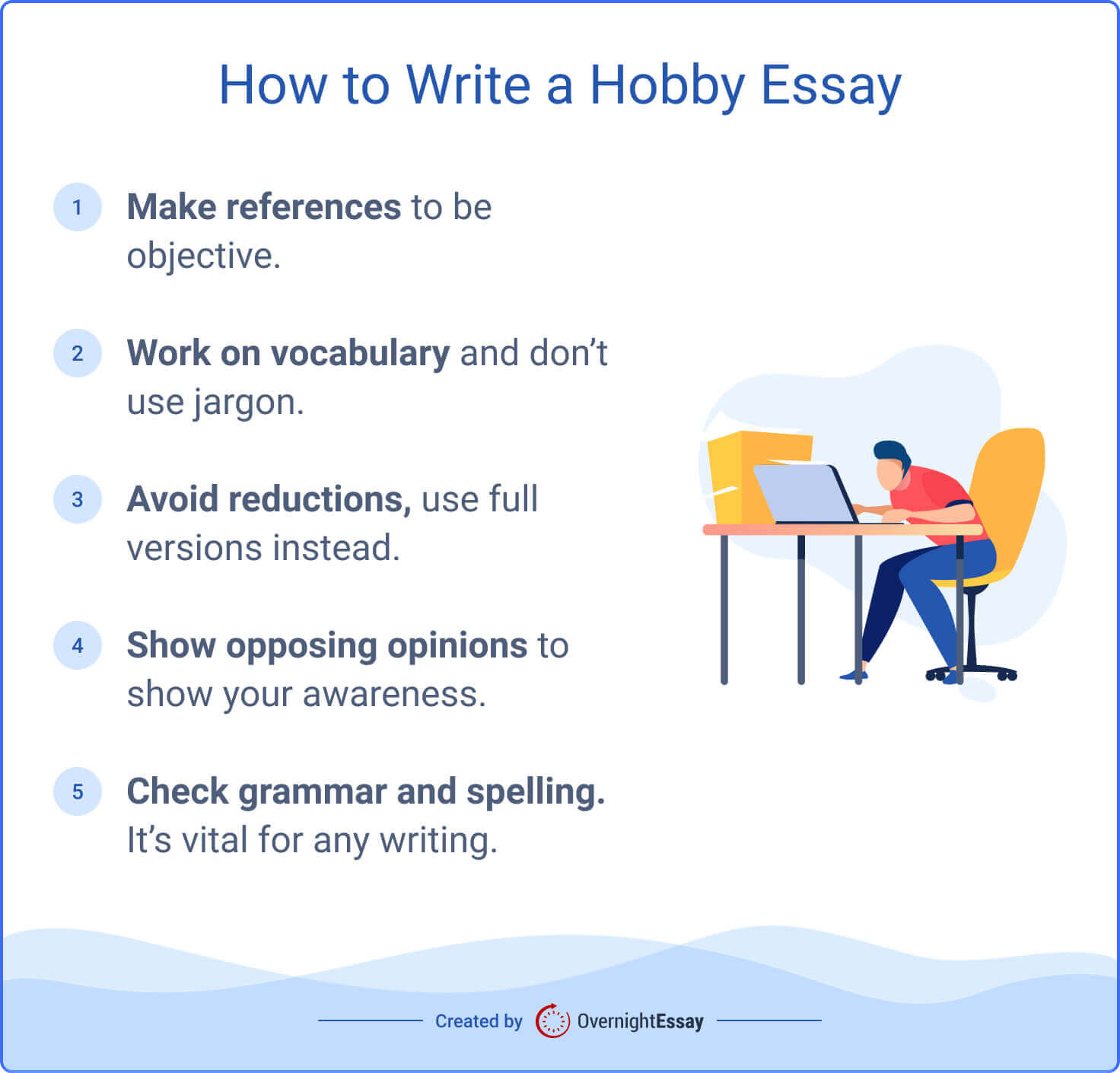 You can discuss one of these essay topics in your paper:
What is the hobby you dream of taking up?
Are active or passive hobbies better for children to develop properly ?
Woodstock: An important event for those who have music as their hobby .
How much time do you devote to your hobbies and interests?
Reading as a family hobby .
Should a hobby be affordable or require extra spending?
Hobbies in ancient Rome: The importance of games and baths .
Who or what inspired you to take up a new hobby?
What equipment do you need for your hobby?
Art as a hobby in the UK: Why it is worth supporting .
Is it essential for a person to have a hobby?
Is there a childhood hobby that you gave up?
Sociology of music: What music means in our life .
How many hobbies can a person have?
What is your favorite hobby that you genuinely enjoy?
Did your parents force you to choose your leisure time activities?
What hobbies should you include in your resume?
Folk music as a hobby .
What is the right age to take up drawing?
Gambling as a controversial hobby .
Is it possible for a person not to have any hobbies?
Sports as a hobby: Fan habits and behaviors on a game day .
What is the most important lesson your hobby has taught you?
Japanese manga and anime: A popular hobby worldwide .
Which hobbies can you take up with a low budget?
Rock music as a hobby .
What hobby is the most popular in the United States ?
How can you define the word "hobby"?
Game of Thrones: A proof of why watching TV can be a legitimate hobby .
Can singing be your hobby if you are not talented ?
When can you say that activity became your hobby?
Music as a hobby: Its influence on the mind .
Who has the most exciting hobby in your family ?
Why do people choose extreme or dangerous hobbies?
What are the benefits of reading books?
How to help a kid to pick their hobby?
Yoga as a stress-reducing hobby .
What should you do if you are no longer interested in your hobby?
Is it essential to achieve something in your hobby?
Music technology: Effects on professional and amateur musicians .
Can your hobby become a profession ?
How can you define that a hobby is not suitable for you?
Graffiti as a hobby and an art form .
How to choose your hobby if you are interested in too many things?
Is gardening a hobby or a duty?
Teenage gaming: Balancing between an innocent hobby and addiction .
What free time activities are the most common among high school students ?
What is your favorite family free time activity ?
Video games: Are they an appropriate hobby for children ?
Why do people lose interest in their hobbies over time?
What are the differences between sports as a profession and as a hobby?
What are the benefits of team sports such as basketball?
What hobbies have you already tried?
Do you prefer participating in your hobbies alone or with other people?
Is gaming an appropriate hobby for the elderly ?
What hobbies, in your opinion, are the most expensive?
Violent video games: A hobby causing behavior problems .
Did you enjoy your hobby when you first tried it?
Music, media, and culture: Influence on behavior .
How can a hobby be helpful in your career ?
Video games as a hobby producing cognitive benefits .
Is volunteering an unpaid job or a hobby?
Music as a hobby: Personality traits and music preferences .
Have your hobbies ever interfered with your studies ?
Toys and games as important activities for children's gender socialization .
What hobbies are harmful to human health ?
Online games: Are they a suitable hobby for children or adults ?
Is taking up a new hobby stressful for you?
The importance of music as a hobby .
How much money do you spend on your hobby?
Video games: A hobby with controversial effects .
Do you want to devote more time to your hobby?
Hip hop music as a hobby .
Have you ever inspired anyone to take up your hobby?
Music as a popular hoppy among Americans .
How do your hobbies help you in life?
Heavy metal music as a hobby: Gender differences .
Who is your role model in your hobby?
Leisure satisfaction in school teachers in Taiwan .
Does sharing a hobby make people better friends ?
And here are some short hobby essay examples for you. Read them to find inspiration. Pay attention to the structure and use them as a reference to your paper.
Let's start!
Free Time Activities Essay
Each person needs to change their activities. If you have a sedentary job or study a lot, it is great to do some sports. If you move too much, you can enjoy reading a book in a quiet place. People need free time activities to make their lifestyle more enjoyable, healthy and get to know themselves better. First of all, having a hobby creates new experiences for you. Any kind of free time activity develops new skills and teaches you something new. It is excellent to know that you do something for yourself just for pleasure and new emotions. You can also find new friends, visit new places, and participate in events just because you have a hobby. For example, you like running. You can do it alone or join a local community. There are also plenty of amateur competitions that take place in different locations. Hobbies are beneficial for both your mental and physical health. They help you to keep your life in balance. Lacking movement in your daily life means you can compensate for it with sports. If you work from home and don't communicate with people, you can sign up for group classes. Also, hobbies that require effort make your character more vigorous and more resistant to difficulties. When you spend your free time the way you like it, you become more self-aware. Knowing yourself means that you discover your strengths and weaknesses and understand your preferences better. You know what you are capable of now and what you need to learn to do. It is great to have a hobby to participate in different activities and enrich your life experience with new skills, places, and people. Hobbies also keep you healthy. Free-time activities are crucial for understanding your self-worth, motivations, and strong and weak spots.
My Favorite Hobby Essay
As for a high school student, my hobby might seem untypical. I design custom clothes for my family and peers. I am a seventeen-year-old boy who knows how to sew an evening dress for my mother or to create a tailored suit for any event. I chose this hobby as I was always interested in fashion, I am good at drawing and sketching, and my progress motivates me. It was always curious looking at people on the street when I was a kid. I noticed patterns, silhouettes, and various combinations. I knew some were good, some didn't suit people, and some were just outdated. That was the moment when I started to notice the difference between fashion and style. Later, I watched fashion shows and educational YouTube videos. It is my dream to own a fashion brand, so I also paid attention to the business part of the process. Sketching clothes is the first step to their creation. I am a good drawer, so there is no problem showing all of my design ideas on paper. You just need a lot of practice. I needed to hone my skills to make proportions and colors seem as natural as possible. I also try to memorize how people look and draw them when I have an opportunity. I own more than twenty sketchbooks full of ideas and inspiration. The more ideas I generate, the easier it becomes. When I see my old sketches or pieces of clothing that I created, I can notice how much I've improved. Hard work and knowledge can make your goals achievable. If I don't know something, I just search for it on the Internet and try it. Maybe you will need to try more than once, but eventually, I can see the result I want. Fashion is one of my greatest passions. That is why I never hesitate to spend some extra money or effort to create something new. I never regretted choosing fashion over any other hobbies because I always knew I was doing what was suitable for me. I know I developed my taste, drawing skills, and persistence because of this hobby. I hope one day it becomes a profession. My dream is to use all my skills and knowledge to create something people will like to wear.
Enjoy this post? Rate it!
My hobby essay | How to write an amazing one!
Your hobbies could be distinct and can often direct the course of your life. while communicating about your hobby could be different, writing about it in an essay will require a separate set of steps. check out the blog to know more about how to write a 'my hobby essay ', table of contents, tips to write a 'my hobby essay', how to write a 'my hobby essay', an example of 'my hobby' essay in 300 words, what we have to say.
Hobbies help you dive deeper into your world of passion.
We are required to engage in hobbies to live an enriching life. Not only do hobbies allow us to escape the worries of the real world for a limited time, but they also help us use our intellect for something that interests us.
Check out the key elements for writing an amazing 'My hobby essay'
Prepare a strong outline for the essay to ensure that it is well written with no gaps in the framework.
Don't write about hobbies that you do not have in real life. Maintain your authenticity, as that will help you produce a meaty essay.
Instead of continuously talking about how your hobby makes you feel, you can give examples of how your hobbies were integrated into your job or how your expertise or interest in something unexpectedly proved beneficial.
By proofreading your essay , you can remove redundancy, and mistakes from it.
Begin by deciding which interests you will discuss in your essay. You have the option of listing multiple distinct interests or focusing on just one. The idea is to stay true to yourself. Do not make up interests for the blog to feel authentic.
Your activities are a reflection of who you are. Start your essay by saying what your passion is, then explain how you became interested in it, what encouraged you to pursue it, and how it benefits you emotionally. Describe how it aided you in learning new skills , assisting you in various life circumstances, and assisting you in being a better person.
You can also mention the influence it had on someone else, such as if you enjoy nature and planted trees to benefit the environment, or if you enjoy doing social work and volunteering at a homeless shelter. This will help the reader ‌learn about your beliefs, vision, and character by reading your essay.
An enriching hobby is something that everyone should have to make their lives free from monotony. Everyone needs a hobby because it keeps them occupied and gives them time to dwell on other things besides work.
It serves as a peaceful escape from the rat race. I recall that when I was three years old; I preferred to spend my free time in my garden. Spending my mornings in the garden with my father was something that I looked forward to. My father used to laugh at me when he saw me watering plants when I was a kid. But now my dad is so proud of me that I try to safeguard plants and recognize their contribution to the environment.
Hobbies are things we must engage in daily. We can get away from the stresses of everyday life. It provides us with great joy and tranquillity of mind, body, and soul. It stimulates our creativity and motivates us to make positive changes in our lives and often leads to a positive impact on the community. Creating a positive impact on the community can be possible as a result of our collective efforts.
Hobbies also aid in the discovery of our talents and abilities, which may eventually lead you to discover your life's calling.
Gardening is my favorite hobby, and I enjoy planting new plants and watering them every morning. The sight of flowers blooming and plants growing appeals to me. Not only does this give me happiness, but it also gives me a feeling of being involved in contributing to a healthier planet, regardless of how small the scale is.
This hobby further aids my fitness, health, strength, and rejuvenation. Watering plants and gardening regularly is a great way for me to begin my days in a positive light.
Every person on our planet is different, and so are their interests.
People work, think, communicate , interpret, and act in a variety of ways. All of these things are ways for us to express ourselves.
Life is intended to be lived passionately and with a clear vision of making it as enriching as possible.
What people like doing, or their interests, define them greatly. And that makes it important for us to have a hobby of some sort, as it can often help to direct our lives on the right path.
It keeps our ideas fresh, allows us to relieve tension, and increases our drive to achieve our goals. You may also make a profession out of your interest. It depends on what you enjoy doing and how much passion it inspires in you.
Liked the blog? Comment below and share your thoughts with us!
Liked this blog? Read next: How to write the perfect discipline essay?
Q1. What is the root of the word hobby?
Answer – The word hobby is derived from the word hobbyhorse, which means favorite pastime.
Q2. What is the world's oldest hobby?
Answer – The hobby of collecting coins, known as numismatics, is the world's oldest hobby.
Q3. What are some of the healthy hobbies you should try?
Answer – Here are some of the healthy hobbies you should try –
Learning to cook healthy meals
Going for a long walk
Practicing meditation daily
How useful was this post?
Click on a star to rate it!
Average rating 3.1 / 5. Vote count: 16
No votes so far! Be the first to rate this post.
People also liked
A comprehensive guide to essay writing
Independence day essay, importance, and more.
Don't miss these 5 statistical facts – Social media essay.
Top 6 reasons why you need to read this friendship essay
Top Hindi college essay topics for classes 6 to 12
Wonders of science and its affects on our life!
Leave a reply cancel reply.
Your email address will not be published. Required fields are marked *
Please enter an answer in digits: 4 + 4 =
Start your journey with iSchoolConnect
Need help with your study abroad applications? Try iSchoolConnect for free!
Inquire Now
Get expert guidance, insider tips, and more.
Where to Study? USA | UK | Canada | Australia | Singapore | Netherlands | Ireland | Germany | New Zealand
Tests and Preparation GRE | GMAT | IELTS | TOEFL | SAT | PTE
Visa Process Student visa for USA | Student visa for Canada | Student visa for UK
Programs and Universities How to choose a university? | How to choose a career? | University interview tips
Application Process How to apply? | Letter of Recommendation (LOR) | Essay and Statement of Purpose (SOP) | Document checklist | Finance documents
Fees and Finances Cost of studying abroad | How to apply for scholarships? | Types of scholarships | Student loan | Accommodation | Part-time jobs
Calculators Calculate your chances of studying abroad | Calculate cost of studying abroad | Which scholarship are you eligible for?
Talk to our experts
1800-120-456-456
My Favourite Hobby Essay in English for Students & Children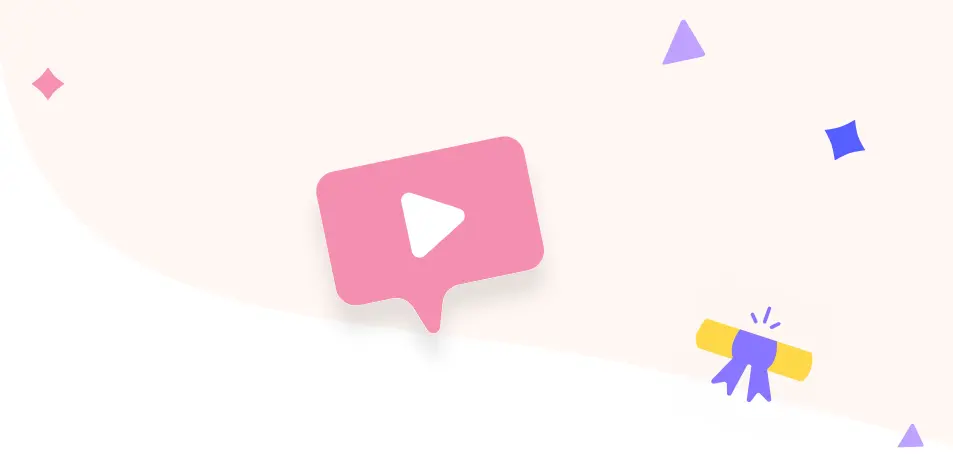 Give Wings to your Creative Side with Hobbies
Hobbies play a very crucial role in everyone's life. Whenever we are free, it is good to follow our hobbies. It makes us occupied, and we do not feel idle. Every person finds their happiness and enjoys doing some kind of activity in their leisure time, these activities are known as hobbies.
My Special Hobby
My favourite hobby is watching TV. Whenever I have free time, I love watching Television. It never obstructs my studies. Hobbies help us to expand our knowledge, and it teaches us several things. First, I like to finish all my school homework and then start watching TV. This lightens my mood and sparks up the excitement inside me, as it increases my curiosity about the world. Watching different useful stuff on TV enhances my knowledge horizons and gives me lots of joy.
Benefit of My Hobby
It is a good habit because watching TV escorts a lot of knowledge in various fields. There are several channels on TV, which represent worldwide affairs. I watch the news and I like channels, such as animal planet, discovery channel or another informative channel. These channels increase my curiosity and encourage me to learn about different aspects of life.
I interestingly watch a cartoon network that provides me with creative and new ideas to make cartoons and arts. Some of my favourite comics are Mr Bean, Tom and Jerry, Scooby-Doo and many more. Many art-themed cartoons, like The Pink Panther and SpongeBob, inspire me to draw them. Primarily, the artworks of comics attract me and inspire me to decorate my scrapbooks with their figures.
Parents Find Hobbies Useful
My parents praise my hobby, and they are also happy when they see me watching national and international news and several events on the TV. Moreover, they feel proud when they listen to the news update from me.
Now, I study in class with two and eight years old girls. Creating jokes, sitting idle and spending time roaming around is unproductive, according to my parents. My parents made sure that I developed my hobbies from childhood. Therefore, they encouraged me to create some good habits.
Watching TV in a proper way gives you so many important roles. It helps us to make something creative. It provides us with knowledge about different places, their cultures, climatic conditions and especially their history. Furthermore, it widens our imagination by showing imaginary characters from the marvellous Disney World and Jungle Book.
Importance of Hobby
Getting the latest updates and gaining knowledge about today's incident is so important. It provides us with a lot of benefits, which help us in developing our knowledge and thoughts. It also enhances our minds of thoughts, ideas, and experiences. Hobbies are all about interest and can only be done in our leisure time. These activities help us in keeping our mind and body in a relaxed and refreshed state.
Moreover, hobbies also increase our productivity and improve our overall health. It protects us from the risk of dementia and also protects us from sadness in our life. It also helps in our overall development and ignites our hidden talents and passions. So it is essential to have hobbies in our lives.
Several Aspects of Watching TV as an Hobby
Watching TV is not only about fun and joy; it also introduces us to new characters and stories to analyse. Every show comes with a new set of characters and stories that tickles our brains. As a hobby, you can compare these different storylines and their characters with one another.
There are different types of programs on TV that are so crucial to enhancing our awareness about worldwide matters. TV channels also telecast different types of educational programs to improve our knowledge of history, science, economics, math, culture, and geography etc. In such programs, you get to analyse the different acting styles, writing and overall good and bad behaviours of various communities, their thoughts and cultures.
Different Genres on TV
Each TV show has different types of content or genres. These TV genres are sci-fi, dramas, adventurous shows, action, animations and reality shows. While Watching TV, it is not necessary to stick to any one genre and thus, you get to explore various other genres.
And this is the most valuable part of my hobby. Television brings together numerous elements of imagination and ideas from different genres and allows me to explore them.
Some Other Hobbies
You can have more than one hobby, as they are not restricted to any particular limit. All the things that you have an interest in can be regarded as a hobby. A person can have multiple areas of interest and have more than one activity as a hobby.
I, too, have more than one hobby. Other than watching TV, I like to listen to music. This helps me keep myself calm after doing lots of work and gives my ears and heart a soothing effect.
Besides these, I also have hobbies, such as reading comic books, painting, writing narrative stories, and maintaining a scrapbook. These activities make me happy and enhance my hidden qualities. Writing and reading boost my imagination. Along with these activities, I participate in gardening in my leisure time because I love to plant new and colourful flowers.
Moreover, I like dancing and singing. These are the activities I often do whenever I find time after completing my studies and homework. I do participate in singing and dancing competitions as well because I like to sing and dance. My teachers and parents always appreciate and encourage me to pursue my hobbies.
Conclusion
Every human being on this Earth is unique. Not only in terms of appearance but also for inherent characteristics. All the people work, think, talk, interpret, act, etc. , in countless ways. These are all the things which express me. One needs to have a good command of themselves before going to write something about their life. Life is meant to be lived avidly and with a proper visualization to do good for your fellow beings. Keeping this in mind, I have always desired to serve my people in whatever capacity I can.
FAQs on My Favourite Hobby Essay in English for Students & Children
1. Why are hobbies important for students?
2. What are the best hobbies to make students more creative?
About Project
Testimonials
Business Management Ideas
Essay on My Hobby
List of essays on my hobby in english, essay on my hobby reading books – essay 1 (250 words), essay on my hobby reading books – essay 2 (250 words), essay on my hobby playing cricket – essay 3 (250 words), essay on my hobby drawing – essay 4 (250 words), essay on my hobby dancing – essay 5 (250 words), essay on my hobby – sewing – essay 6 (500 words), essay on my hobby – essay 7 (750 words), essay on my hobby cooking – essay 8 (1000 words).
My hobby is reading books. Reading a book is one of my favorite pass times and since I work with words for a living it is also one of my favorite work tasks. There are no words that can describe my admiration and respect for the written word and the modest book that houses them. Even though great thinker of antiquity like Socrates despised the written word calling it unresponsive and dead we have to give out thanks to its ability to conserve knowledge for generations.
My hobby reading books is the best way to escape from the torment of the world and to rest in a world of imagination. Undisturbed by the troubles of my life, my mind can rest from all the stress it goes through every day and find comfort in the words of wise writers or happiness in those that like more light-hearted topics.
Not only do I read books but I also collect them and spend endless hours searching for the right edition for their collection. I even save up money so that I can buy books and extend my library or spend fortunes on rare historic manuscripts.
The fact of the matter is that there is no better way for me to rest and at the same time practice my brain by reading a book, so as far as my hobby reading books goes this way, it is the best pass time I can have. Believe me, once you start exploring the sea of stories written on paper you will never want to stop exploring.
Hobby is something that is of our interest and keeps us engaged in our free time with a free mind. A good habit will not only help us to escape from our daily cores but also keeps us peaceful. Studies prove that practicing a good hobby will keep us away from many mind related problems and loneliness as well.
Reading books as My Hobby:
Hobby is something that develops with us from an early age. I find happiness in reading books in my lonely time to free my mind of stress and study pressures. My hobby is reading books. Reading books is the best knowledge gaining hobby. My hobby reading books has helped me to improve my language too. When I start reading, I create my own imaginary and creative world to travel with the story.
Reading thriller novels will help me to travel to that world with mystery and stories with adventures will improve my creative side, as I am constantly imagining the scenario that's happening in the story and so on. Thus my hobby reading books interest me the most, has helped me to understand the language better, create noble and ideal thoughts in me and more.
Inspirational and instructive books have always inspired my growing mind to follow the better path to achieve my life goal. By reading books I can be updated on the present world. A person with understandability towards anything will be able to acquire their desired heights more easily and books are molding me to be one.
Living amidst books makes me feel happier and loneliness has never touched me at any point in my life. Books have become my best friend since childhood and I can feel the positive changes they create in me.
"All work and no play makes Jack a dull boy."
We have all heard of this adage time and again and it also throws light on how important it truly is to make sure that we all have a hobby.
The game of cricket:
Well, my hobby is cricket as I have been enjoying this sport since a very tender age. I remember gazing from the winnow of my room and watching the grown-ups immerse themselves in a game of cricket. I would spend hours watching them and remembering the different shots, the way the bowlers threw the ball at different angles and even imagined myself excelling at cricket.
The need for passion:
I believe that regardless of what we choose, it is important for each one of us to have a hobby. My hobby is something which keeps me going and it adds to my verve and energy. If you develop a good hobby, it will make sure that you would have something to unwind your mind.
When I go out to play cricket, in that moment, I do not think of anything else as I am cool, composed and nothing else matters. So, if you have not yet found your thing which you can truly call as a hobby, I suggest you do so.
I knew my hobby since a tender age and it soon grew into my passion and I can say with utmost pride that I am quite good at cricket. When you truly love something, your zest will give you the kick to excel in it too.
I have a lot of hobbies to pass my time. One of such things is drawing. Even when I was a little child, drawing has always made me happy. Sitting quietly in a place, I can draw for hours. It keeps me busy and relaxes my mind. There is a little secret to why I love drawing so much.
As a person, I am less talkative. Because of that, there are very few friends in my life. The thing is that, instead of speaking out everything, I prefer to express my emotions silently. And drawing just helps me do that.
Sketching is not merely a pass time to me. God has given me a beautiful way to share my thoughts and feelings through drawing. It is an art that becomes my voice when I wish to be quiet. Moreover, drawing also helps me connect more with nature. Trees, birds, animals, rivers, clouds are some of the favorite things that I like to draw.
My art teacher praises the passion I have for drawing. She also appreciates the blending of shades and strokes of brushes when I paint something. My parents and friends always encourage me for the same.
I wish to pursue drawing for the rest of my life. It is my dream to become a true artist one day and that is only possible with regular practice and devotion.
Introduction:
My hobby is dancing. Dancing is the art of performing purposefully selected sequence of movements by humans. Dance is a beautiful hobby that slowly builds in an individual. Dancing becomes a hobby to people who like to listen to music because as they listen, they tend to accompany the beats with dance moves. Although some people might be enjoying music but they are unable to dance because dancing is a performance that requires a skill that not everyone can master.
How it began:
Ever since I was a child, I have been chubby and so my parents had to sign me up for dancing lessons so that I can get physically fit. The dancing lessons seemed enjoyable but when I joined the first class I was unable to dance. I developed a strong determination to learn how to dance because by nature I do not like to accept failure. Within a few weeks, I had learned how to dance and it grew in me and dancing became my hobby. I would dance everywhere and that is how I grew fond of my hobby dancing.
Benefits of My Hobby Dancing:
Through my hobby dancing, I was able to lose weight and my chubbiness was gone. The regular dancing that I have been doing has kept me fit. Sometimes I make money from dancing especially during the holidays. Dancing at events or festivals earns me money. At school, I have won awards because I participate in dance as an extracurricular activity. It is a great feeling to have dancing as my hobby because it is what I love and enjoy.
Who are we without our hobbies? Apart from our physical appearances, the collection of the things we do is what makes us distinct from the next person. While there are things we do simply because we have to, we do others because we love to.
Hobbies are things we do because we have a natural inclination to do so. They give us so much pleasure that we would spend our life time doing it. This is why people try to build their respective professions around their hobbies. By so doing, an ordinarily difficult task suddenly becomes simple.
My love for sewing:
Though I have a lot of hobbies, my love for sewing stands out from the crowd. It all started when my mother bought a sewing machine when I was younger. I was immediately fascinated by the mechanical excellence of the equipment. First, it was the way the machine rolled. Then I was puzzled about the thread movement and how it miraculously turned torn pieces into masterpieces.
Subsequently, my curiosity became a source of entertainment. I would play around the machine and time would disappear while I do so. I would cut my old clothing and run it through the machine just to see it move. Slowly and surely, I became enchanted with sewing so much that it dominated my thought and became my hobby.
Now, I would not leave a single week without creating something adorable with the sewing machine. A few moments spent away from this intriguing environment feels like an eternity. What's more, I have found that sewing has a therapeutic effect on me. It helps clear my thought and keeps me focused on a single task. Though there is financial gain in this endeavor I do it simply for the thrill.
Me and my hobby:
Sewing is my hobby and it is refreshing to me but over time I realized that by virtue of my love for this craft I became interested in related fields. First, I have to create a sketch of what to sew. This process is a purely creative one. As I draw, I can picture what I would do to the real fabric when I eventually get on the machine. I also visualize what the eventual dress would look like on me or whoever would eventually wear it.
Then, I cut pieces of the fabric as outlined in my drawings. The cutting stage is mainly about precision. The materials have to be systematically shaped in such a way that it fits the measurement taken. Any deviation from this would lead to undesired results.
Finally, the pieces are carefully held together by the automated needle of the machine. This is the most fulfilling part of the process. This is so because seeing the conceptualized idea come to bare serves as an icing on the cake. However, the feeling of excitement I experience after the cloth is made quickly evaporates. I am immediately left with the desire to start over again. Though the process might seem mechanical or even uninspiring to an onlooker, I wouldn't trade my hobby of sewing for anything else in the world.
Any activity which one does for pleasure is called as a hobby. It can anything ranging from reading books, spending time with your pets, travelling around, talking to new people, just anything which gives immense pleasure to a person and relieves a person of the tensions of daily life. I too have a hobby which is quite common in the world as so many people do it.
My Hobby, My Pleasure:
My hobby is reading anything knowledgeable be it the newspapers, magazines, short story books or the novel series. I just love to read. In fact, I have this good collection of books at home which I feel is the biggest treasure I have.
How it all started:
When I was in school we were asked to read the newspaper every day and come up with three national, three international and three sports news in the class. This was a sort of regular activity for us. It is from here that I gathered interest in reading newspapers. Slowly as we all grew up this hobby of reading newspapers in the morning developed into a full-time activity of reading which came around.
Overall these years, I have the pleasure of reading the Harry Potter series, which still remain the best, The Shiva Trilogy from Amish Tripathi, books from good authors both from India and abroad.
Books, Our best friends:
Life isn't anything but difficult to live without friends. With regards to Books, they can be our closest friends ever. Great Books advances our brain with great contemplations and information simply like a decent friend. We can't feel alone in the vicinity of books. We can learn numerous beneficial things while perusing a decent book. Books composed by well-known and experienced authors causes us to improve as a person and furthermore show us how to serve the general public in the most ideal way. When we are separated from everyone else, we can generally get a book and begin perusing to feel unwind.
Books are our closest companions since they rouse us to do incredible things throughout everyday life and conquer our disappointments. Books can be great or terrible, however, it is our duty to pick them wisely. Kinship with Good books makes you Good individual and companionship with Bad books make you a terrible individual. Books will dependably be there for you in your terrible occasions. Books motivate us to have dreams. Moreover, books convey a positive incentive to our life and make us a better human being.
Advantages of Having a Hobby:
Having a hobby is really basic for a solid character and body. In addition to the fact that they are fun, a hobby can revive one completely, help with remaining solid, dynamic and cheerful. Spending time doing the things that we appreciate can help postpone maturing and prompt positive emotions that assistance battle against specific diseases. A hobby makes you more joyful and more substance as a human being. In addition to the fact that this is useful for your general wellbeing and prosperity, it likewise expands your fulfilment with life and brings you harmony, joy and energy. What's more, makes you simpler to live with! On the off chance that your days are loaded up with only customer gatherings, ventures and constant work, a hobby can help facilitate a portion of that pressure and take your brain off work.
In fact, a few research studies have demonstrated that individuals who take part in leisure activities are more averse to creative memory issues. Hobbies are additionally known to fight off sadness and lower circulatory strain. So in addition to the fact that hobbies help you mentally, they are useful for your body as well.
Conclusion:
Having a hobby that we enjoy doing brings us joy and advances our lives. It gives us something enjoyable to do amid our recreation time and gives us the chance to learn new aptitudes. We are exceptionally lucky to have such a large number of various choices out there today. Actually, there are whole sites committed to diversions and interests.
The most ideal approach to developing another hobby is to take a stab at something new. The world is loaded with magnificent, energizing exercises that we can investigate and embrace as our own. Obviously, we all are one of a kind and, accordingly, our interests and leisure activities change. In any case, when we discover an interest that we really appreciate and are enthusiastic about, we end up snared. It turns out to be a piece of our lives and encourages us in an exceptionally close to home way. Last, but not the least, hobby help us live our dreams which usually get ignored due to our busy lives.
A hobby is one's favourite habit, activity or what a person chooses to do or what the person does usually for enjoyment and pleasure in his/her available leisure time. Having a hobby is a very good thing that can be developed at a point in one's life from childhood all the way to adulthood but it is sometimes best to have a hobby from childhood. We all participate in some kind of activity in line with our interests that we derive joy and happiness from; this activity is our hobby. We all have different hobbies based on our interests, dislikes and likes.
Types of Hobbies:
There are a lot of different types of hobbies that we can show interest in and develop, examples of hobbies are singing, dancing, playing outdoor or indoor games, drawing, collecting antiques, bird watching, writing, photography, reading, eating, playing, sports, music, gardening, cooking, watching TV, talking and any other activity you can think of. Our different hobbies that become a source of earning money and a means of livelihood and we can build a very successful career out of our hobbies. A hobby is meant to be enjoyed in our leisure time but it can become a lot more than that.
My Hobbies:
One popular misconception is that we can have only one hobby; this is totally not true. As a child growing up, I loved and enjoyed cooking and I would spend hours watching cooking programmes and watching my parents cook. Sooner rather than later, I also started trying out different recipes and dishes I had seen on TV and sometimes even tweaked a few things and made delicacies of my own. Cooking gave my childhood so much joy and bliss which made it one of my hobbies, I could cook all day and I get just happy at the thought of trying out a new recipe. Another hobby of mine is soccer which is kind of an accidental hobby (if there is anything like that). I had always loved watching football (or soccer) and was pretty good at analysis and understanding of the game but I never really tried playing the sport because of my first hobby that is cooking which meant I was more of the indoor person. Fate would have it that one of my close friends was on the varsity soccer team and all the goalkeepers got injured so he told me about an open audition for the position of goalkeeper and I just decided to try out. I was wonderful at the try outs and got a spot on the varsity soccer team, I became a pretty brilliant goalkeeper and I look forward to every opportunity to get on the field of play. There is this feeling of fulfilment and satisfaction I get anytime I am on the field of play. It is very possible to have more than one hobby so open yourself to the possibilities of all the different activities and interesting things around us.
My Favourite Hobby:
My favourite hobby is gardening. I spend most of my leisure time when I am not cooking or playing soccer in gardening. Gardening has been a huge source of knowledge, education, delight and entertainment to me. I have had the opportunity to learn a lot of new things on flowers, plants, vegetables, butterflies and even birds from gardening. My parents have a little plot of land where I pursue and practice this hobby. I have different varieties of vegetables, flowers and a few fruit trees in my garden. Some of the vegetables I grow are carrots, tomatoes, cauliflower, cabbage, spinach, radish, chillies, bitter gourd, etc. I also grow flowers like jasmine, roses, lilies, merry gold, carnation, poppies, flux and forget-me-not. These flowers make the garden a delight to behold and give the garden a soothing fragrance.
There are a few fruit-trees in the garden including banana, mango, guava and pomegranate. The garden is visited often by quite a number of birds and there are even some birds are live permanently on the fruit trees. The chirping sound made by the birds and their sweet music gives the garden the perfect condition and makes it the ideal place to be.
Gardening has also helped my other hobby (soccer) by keeping me mentally alert, physically fit and very fresh. The ambience of the garden is highly invigorating, fresh and soothing; there is calmness to the atmosphere of the garden. The processes and activities involved in gardening include weeding, digging, grafting, cutting, maturing, watering and the tilling of the soil. All of these activities get me the needed physical exercise I need to make my body fit and keep me sharp mentally.
A lot of family members and friends appreciate my hobby gardening. Over the years, I have been able to develop skills needed in gardening, sometimes; my father also helps me maintain the garden. I have a worthy and wonderful collection of magazines and books on vegetables, flowers, fruit trees and also gardening overall. It is quite a wonderful experience to watch plants grow, develop and blossom.
I am not full of knowledge in gardening; sometimes, I get advice and help from a professional gardener so as to know the right thing to do. I spend a large chunk of my money purchasing manure, seeds, fertilisers, books on gardening and gardening tools and implements. I try to catch all the programmes on television about gardening, I visit plant and flower shows and also fruit and vegetable exhibition. I try my possible best to balance all my hobbies, studies and other engagements without hurting any one of them for the others.
Gardening motivates me and gives me a sense of purpose about what I can achieve with my life. Once I am gardening, I forget about all of my worries, troubles and problems of the world. I am my happiest when I am working in the garden or when I get to give my friends and my family members fruits from the garden.
Books , Cooking , Cricket , Hobby , Reading
Get FREE Work-at-Home Job Leads Delivered Weekly!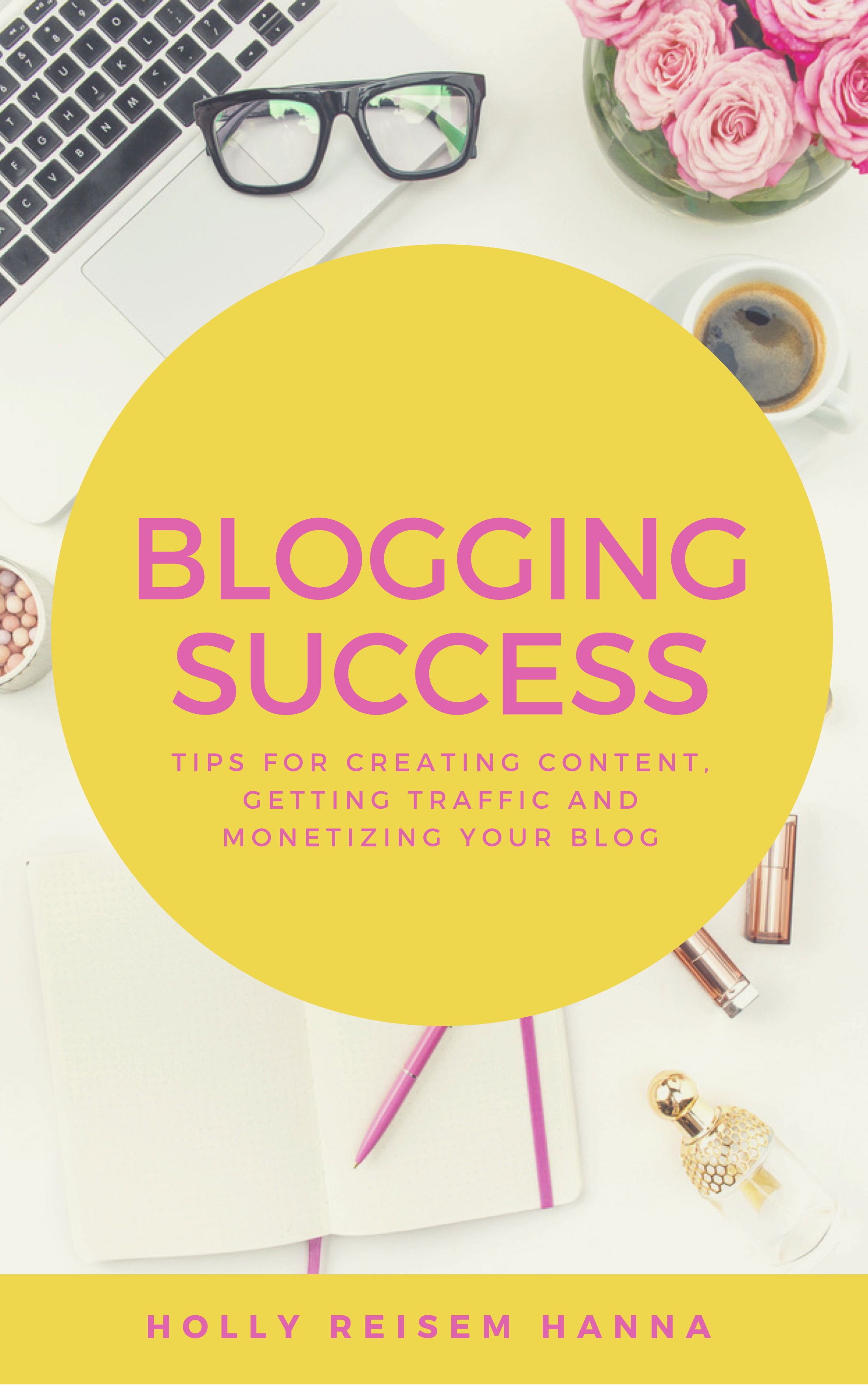 Join more than 50,000 subscribers receiving regular updates! Plus, get a FREE copy of How to Make Money Blogging!
Message from Sophia!
Like this post? Don't forget to share it!
Here are a few recommended articles for you to read next:
Essay on Success
Essay on My School
Essay on Solar Energy
Essay on Christmas
No comments yet.
Leave a reply click here to cancel reply..
You must be logged in to post a comment.
Billionaires
Donald Trump
Warren Buffett
Email Address
Free Stock Photos
Keyword Research Tools
URL Shortener Tools
WordPress Theme
Book Summaries
How To Win Friends
Rich Dad Poor Dad
The Code of the Extraordinary Mind
The Luck Factor
The Millionaire Fastlane
The ONE Thing
Think and Grow Rich
100 Million Dollar Business
Business Ideas
Digital Marketing
Mobile Addiction
Social Media Addiction
Computer Addiction
Drug Addiction
Internet Addiction
TV Addiction
Healthy Habits
Morning Rituals
Wake up Early
Cholesterol
Reducing Cholesterol
Fat Loss Diet Plan
Reducing Hair Fall
Sleep Apnea
Weight Loss
Internet Marketing
Law of Attraction
Subconscious Mind
Vision Board
Visualization
Law of Vibration
Motivational Speakers
Bob Proctor
Robert Kiyosaki
Vivek Bindra
Inner Peace
Productivity
Not To-do List
Project Management Software
Negative Energies
Relationship
Self-help 21 and 14 Days Course
Self-improvement.
Body Language
Complainers
Emotional Intelligence
Personality
Social Media
Project Management
Anik Singal
Baba Ramdev
Dwayne Johnson
Jackie Chan
Leonardo DiCaprio
Narendra Modi
Nikola Tesla
Sachin Tendulkar
Sandeep Maheshwari
Shaqir Hussyin
Website Development
Wisdom post, worlds most.
Our Portals: Gulf Canada USA Italy Gulf UK
Privacy Overview
How to Answer "What Are Your Hobbies and Interests?" (Example Answers Included)
Mike Simpson 0 Comments
By Mike Simpson
What are your hobbies and interests? Seems like a strange question for an interview, right? After all, what do your hobbies and interest have to do with your career? Well, they can actually have a lot to do with it, depending on what they are.
So, are you ready to learn more about the wild world of interests and hobbies, including which interests and hobbies to put on a resume, discuss during an interview, and more? Great! Here's what you need to know.
Hobbies, Interests, and Your Job Search
Alright, it might not seem like hobbies, interests, and your job search have a ton in common. The thing is, they can, particularly if you frame the situation the right way.
First, let's take a moment and talk about what a hobby or interest even is. So, what are hobbies? Well, the definition from the folks at Merriam-Webster says, "a pursuit outside one's regular occupation engaged in especially for relaxation." While that might be a little nondescript, it's nonetheless accurate.
As for interests, in this context, it usually references – according to Collins Dictionary – something "you want to learn or hear more about." Again, a bit vague but apt. It is a subject or pursuit you enjoy, typically to the point that you willingly and enthusiastically spend personal time diving into it.
Alright, but how does all of this matter to a job search? Well, your hobbies might showcase your creativity, your ability to work as part of a team, or a specific skill that you acquired through non-traditional means. With interests, you can showcase a passion for a topic and a willingness to learn on your own. And that's only the tip of the iceberg.
Why does being able to showcase additional skills and traits matter? Well, no matter where you are in your career, they could help you separate yourself from the pack and land the job you have your eye on; that's why.
Here's something to consider; entry-level jobs were down 68 percent during the pandemic. That meant most recent grads were facing stiff competition for a limited number of openings. Couple that with skyrocketing unemployment, and finding any advantage could be a must.
Even seasoned professionals can benefit from looking beyond their traditional job-earned skills. Of companies that screen candidate social media accounts, 31 percent were specifically looking at whether the job seeker seemed well-rounded, including having a wide variety of interests. While that was social media-specific, it shows the potential value of showcasing knowledge and passions outside of your professional life.
Plus, the hobbies and interests you choose could demonstrate that you're a great culture fit. Since many hiring managers take that into consideration, highlighting activities that align with the company's mission, values, or vibe can work in your favor.
Ultimately, by highlighting the right hobbies or interests, you might be able to differentiate yourself from the pack. Yes, they are that powerful, but only when properly leveraged. And how do you do that? Don't worry; we'll get into that here in a moment.
List of Hobbies / List of Interests
Okay, before we dig into why hiring managers ask this question and how to tackle it properly, it's helpful to see a list of hobbies and a list of interests that could potentially be relevant to your job search. That way, you can focus on the right areas when it comes time to prepare a response.
So, without any ado, here are those lists.
List of Hobbies
List of Interests
World Cultures
Foreign Languages
Why Does the Hiring Manager Ask This Question?
Generally speaking, the hiring manager asks you, "what are your hobbies" or "what are your interests" for a few reasons. One of the biggest is to see if you're a well-rounded person.
Hobbies and interests suggest a full life that isn't entirely dominated by your career. Plus, there's a good chance you use them as a form of stress management, which may mean you're better equipped to handle challenges that occur in all parts of your life.
Second, the hiring manager wants to know about your hobby or interests because you likely gained some transferable skills along the way. Both hard and soft skills can be earned through these kinds of activities and pursuits of knowledge, so the hiring manager is trying to figure out if you've picked any potentially valuable capabilities or understandings.
Finally, learning about your interests and hobbies lets the hiring manager assess your culture fit. For example, if a company values wellness, they may appreciate your dedication to fitness as it makes you look like a better match for the culture.
Ultimately, the hiring manager has to look at more than your technical capabilities to figure out if you're right for the role. By asking about your hobbies and interests, that gets a bit easier.
Remember, this is just one question the hiring manager could ask you in your interview! That's why we created an amazing free cheat sheet that will give you word-for-word answers for some of the toughest interview questions you are going to face in your upcoming interview.
Click below to get your free PDF now:
Get Our Job Interview Questions & Answers Cheat Sheet!
FREE BONUS PDF CHEAT SHEET: Get our " Job Interview Questions & Answers PDF Cheat Sheet " that gives you " word-word sample answers to the most common job interview questions you'll face at your next interview .
CLICK HERE TO GET THE JOB INTERVIEW QUESTIONS CHEAT SHEET
Common Mistakes When Answering This Question
Alright, when it comes time to prep an answer to this interview question, it's critical that you avoid certain mistakes. For example, lying about your hobbies or interests is a biggie. Why? Because, eventually, the truth will probably come out. Not only can dishonesty be a huge red flag, but it can also cost you the job.
Second, talking about hobbies or interests that aren't professional isn't a smart move. Similarly, anything related to taboo, controversial, or illegal undertakings shouldn't come up on your resume or during your interview.
Additionally, avoiding specifics isn't ideal. If you're overly vague, it may come across as disingenuous. Ideally, you want to exude enthusiasm for what you do, and adding some details can help you do that.
On a final note, it's also best to avoid hobby or interest overload. While mentioning a few is fine, even if they are usually good interests or hobbies to put on a resume, it's better to limit yourself to no more than a handful, preferably just three or so.
Tips for Answering This Question
Now that you have some ideas about which hobbies and interests to put on a resume or talk about during an interview, let's take a moment to discuss how to create a quality answer to the interview question. If you want to make sure your response is on point, here are some outstanding tips that can help.
Focus on Relevance
As with every part of your job search experience, when you're choosing interests or hobbies for a resume or interview answer, relevance is the key. You should only discuss an activity or knowledge area that provides the hiring manager with some level of value.
Now, this doesn't mean you're stuck with only relevant hard skills . Soft skills are essential, too, along with culture fit. If one of your examples hits at least one of those areas in a way that matters to the hiring manager, you should be in good shape.
How do you figure out which hobbies and interests hit the mark? By doing some research. Review the position description to learn about must-have skills and traits. Take a deep dive into the company's website to explore its mission and values. Head over to the company's social media accounts to glean insights about its culture. Those are all great ways to find out more about what the hiring manager is trying to find, ensuring you include the best hobbies and interests to show you're a match.
2. But Be Genuine
As mentioned above, being passionate about the hobby or interest is crucial. Don't say that you love an activity or subject if you don't just because you think it'll help you get on the hiring manager's good side. Instead, talk about something that really matters to you.
Enthusiasm is an important part of the equation. It's better to say what your hobbies and interests are – and briefly explain why you adore them so much – in an authentic manner. That way, your answer feels real.
Plus, the hiring manager may only be concerned with whether you're well-rounded, not whether the activity gave you a work-related skill. That means that the hobby or interest you discuss doesn't matter as much as having one in the first place.
3. Be Concise
While you do want to add enough detail to showcase the relevance of the hobby or interest, as well as your passion for it, it's still important to be concise. When we talk about stuff we adore, it's easy to get carried away; that's just a fact.
Create an answer that about three to five sentences long. That way, you can fit in a few details without digging too deep. Then, practice it so that you really have it down.
And, when your interview arrives, resist the urge to extrapolate. Keep your answer brief. If the hiring manager wants to know more, they'll ask follow-up questions – giving you room to expand – so keep that in mind.
How to Answer the Interview Question "What Are Your Hobbies and Interests?"
When it comes time to answer the "what are your hobbies and interests?" you want to have a compelling response ready to share. How do you prep an answer that's informative and engaging? Well, by using the Tailoring Method , of course.
With the Tailoring Method, it's all about relevance and creating a great narrative. By using that approach, your responses will be meaningful in relation to the role, ensuring you can showcase your potential value as an employee.
So, what does it look like when you put the Tailoring Method, and the other tips above into action? Why don't we show you? Here are the great examples of how to answer "what are your interests and hobbies," with one showcasing a hard skill , one showcasing a soft skill , and one focused on culture fit .
1. Hard Skill
Usually, you'll want to focus on a hard skill you learned through a hobby when the capability is relevant to the role, and you don't have any on-the-job experience with it. It's an approach that lets you highlight how you earned the capability, effectively covering what may otherwise look like a gap.
Here is an answer that focuses on hard skills.
EXAMPLE ANSWER:
"When it comes to hobbies, photography is the most significant one in my life. Not only has it taught me a lot about composition, but it also created an opportunity to hone my photo editing skills. It is the photo editing aspect of this role that really caught my attention. Turning images into something spectacular is one of my passions, and I believe that my experience with my own photography has given me the necessary capabilities to thrive."
2. Soft Skill
In most cases, soft skills are highly transferable. Plus, they can be crucial for success, giving you the ability to navigate complex situations at work with greater ease and work better with others, regardless of whether you always see eye-to-eye.
Here is a response to this interview question that concentrates on soft skills.
"When it comes to interests and hobbies, I would have to say my volunteer work is the most important thing in my life in that regard. Every month, I spend time volunteering at my area foodbank. Not only has this given me the opportunity to support my community, but I've also learned valuable skills along the way. I've had opportunities to lead projects, connect with people in need, and become part of a dedicated team that shares common goals. The experience is invaluable, and I look forward to my time there greatly."
3. Culture Fit
With a culture fit answer, you want to align how a hobby or interest connects to one of the companies values or workplace vibe. It's all about showcasing how you're on the same page and that you'd mesh quickly with the company's culture.
Here is an answer to this critical interview question that addresses culture fit.
"One of my biggest hobbies and interests is meditation. I noticed in your company values that employee wellness is a priority. Through meditation, I find that I am better equipped to offer myself self-care. It also keeps me centered and focused, even during high-stress times. Your dedication to wellness is one of the reasons I applied to the position, as I feel the company's values align with my own."
Other Places Hobbies / Interests Are Important
Alright, so now you should have a solid idea about how to tackle the interview question. But what about interest and hobbies to put on a resume? Where do they go?
Well, one of the simplest things to do is to add a "Hobbies and Interests" section to your resume . If you go that route, you can list a few choice hobbies or interests in a spot that's just for them.
Just make sure you do more than listing the activity by itself. Instead, include a few extra words that highlight why it's relevant to the role, like the skills it helped you acquire, or at least give a bit of context.
However, your resume isn't the only option. You can also discuss hobbies and interests in your cover letter . If you need a bit of extra space to showcase why a particular one is relevant, your cover letter could be the perfect spot for that.
Putting It All Together
In the end, hobbies and interests can come up during your job search. Use the tips above to make sure you showcase the right ones at the proper time, including during your interview, on your resume, and even in your cover letter. That way, they can help you come across as appropriately skilled, well-rounded, a great culture fit, and, ultimately, the best candidate for the job.
FREE : Job Interview Questions & Answers PDF Cheat Sheet!
Download our " Job Interview Questions & Answers PDF Cheat Sheet " that gives you word-for-word sample answers to some of the most common interview questions including:
What Is Your Greatest Weakness?
What Is Your Greatest Strength?
Tell Me About Yourself
Why Should We Hire You?
Click Here To Get The Job Interview Questions & Answers Cheat Sheet

Co-Founder and CEO of TheInterviewGuys.com. Mike is a job interview and career expert and the head writer at TheInterviewGuys.com.
His advice and insights have been shared and featured by publications such as Forbes , Entrepreneur , CNBC and more as well as educational institutions such as the University of Michigan , Penn State , Northeastern and others.
Learn more about The Interview Guys on our About Us page .
About The Author
Mike simpson.
Co-Founder and CEO of TheInterviewGuys.com. Mike is a job interview and career expert and the head writer at TheInterviewGuys.com. His advice and insights have been shared and featured by publications such as Forbes , Entrepreneur , CNBC and more as well as educational institutions such as the University of Michigan , Penn State , Northeastern and others. Learn more about The Interview Guys on our About Us page .
Copyright © 2022 · TheInterviewguys.com · All Rights Reserved
Our Products
Case Studies
Interview Questions
Jobs Articles
Members Login
My Hobby Essay Example
Hobbies is the activities we take part in to meet new people. Hobbies also helps us bond with friends and family. Hobbies is ways to express yourself in your current interest and activities. Theirs a variety of hobbies out you can try like, photography, baking, traveling, etc. Hobbies can also actually even help you discover talents you didn't know you had. Example: My hobbies are art, baking, music, basketball, dancing, travel etc. Hobbies is our way of finding things we are interested in and love to do.
Gardening as a Hobby
One of my favorite hobbies is gardening. Gardening is fun and relaxing. It can even be a good form of exercise. Gardening can be a great way to get your mind off the cares of this world. When it comes to gardening you can plant a variety of things. Example: fruits, vegetables, and plants. Gardening can ease your mind when stress. Gardening can be a very relaxing hobby.
When I was little I watch my mother plant her flowers and fruits. She always took care of her plants till they blossomed. Whenever she felt stress she would go into her garden and attend to her flowers. Some evening's I would help her with her garden. When it comes to gardening it gives a sense of peace and happiness. Those who experience depression and anxiety gardening can be beneficial to them. I like gardening because it makes you feel close to nature. My mother took pride in her garden and that every plant cared for. Eventually I ended up planting my own little garden on our front porch. I planted a lily and a orchid. Every day after church I would attend to the flowers and water them in their flower pots. I like gardening because it keeps me busy. Gardening can also be very meditating. I love gardening because I get to see flowers flourish and grow. I favorite flowers are orchids, roses, and lilies.
Traveling is My Hobby
My Next favorite hobby is Traveling I love going to new countries and experience new cultures. Traveling gives you the opportunity to meet new people and make long lasting friendships. Traveling can be very fun and exciting. You get to try new activities like swimming, dancing ,and going to museums. Traveling also is a way to discover new languages and dishes. You get to learn about the country's history and background. When traveling I get to take pictures of historic landmarks. Traveling can also take time to spend quality time with family and friends. While on vacation during my travels I love going to the beach. Traveling can be so beautiful and breathtaking. There's so many places in the world, I love to travel to. Example: Paris, Los, Angeles , or even Canada. We travel to go adventuring to see what's out there in the world. Traveling can also be a good learning and educational experience.
People travel to relieve stress and have a good time. I travel because it's relaxing and a good way to escape from your troubles. While traveling, I love to study the culture because I'm a very curious person. I want to know how a country became to the way it is. I love traveling during the holiday season as well because you get to see all your love ones. My favorite time travel is during the summer because I just love the beach and the ocean. The beach is the best place to go to when traveling. I started loving traveling when I was a child and always got excited about it. I Remember my mom and dad always took me and brother to Florida just to spend time at the beach and experience the weather.
Traveling can be very relaxing and calming to the mind. While on vacation and traveling, I love shopping in the malls. While traveling you're making memories and spending time with family and friends. So far I traveled to 5 locations, Jamaica , New York, Virginia, Miami beach Florida, and New Jersey. Theirs so many more places I would like to add to my list of travel locations. I just love traveling because it let's me explore and learn amazing things about other cultures. Traveling can also be beneficial to anyone who experiences depression and anxiety. Traveling gives you a sense of peace and happiness within yourself. Traveling helps us view the world through other people's eyes. Sometimes the best way to ease your mind is with a trip to a different country, or state.
Interest and Hobbies
In Conclusion hobbies are things we take interests in because we love doing them. Hobbies are a way to make new friends and meet new people. They help understand ourselves in the world. Hobbies are doing something you love and take pride in. Everyone has a hobby or hobbies that their passionate about. Hobbies gives us freedom to express ourselves in different ways. So they can expand our outlook on life.
Only 100% original papers?
Related Samples
A Comic Book Superhero Essay
A Philosophy Essay Example About Parmenides
Andre Vacha. A Person Who Inspires Me Essay Example
Brave Child
Cap Anderson, A Character Analysis Essay Example
My Attitude to Cloning Essay Example
The Analysis of Lady Bird Essay Example
The Importance of Cooperation Essay Example
Why I Can't Live Without My Family Essay Example
Why Taking Pictures Is Important
only $6.99 per page
Argumentative essays 49
Persuasive essays 51
Compare and contrast essays 21
Cause and effect essays 34
Narrative essays 49
Informative essays 47
Expository essays 49
Process essays 25
Evaluation essays 50
Exemplification essays 54
Exploratory essays 43
Rhetorical analysis essays 46
Argumentative essay topics 147
Persuasive essay topics 105
Compare and contrast essay topics 75
Cause and effect essay topics 60
Narrative essay topics 60
Informative essay topics 75
Expository essay topics 60
Process essay topics 45
Evaluation essay topics 15
Exemplification essay topics 15
Exploratory essay topics 15
Rhetorical analysis essay topics 0
Admission Essay
Statement of Purpose Editing
Personal Statement Editing
Recommendation Letter
Motivation Letter
Cover Letter
Supplemental Essay
Letter of Continued Interest
Scholarship Essay
Role Model Essay
Our Editors
College Admission Essay Examples
College Cover Letter Examples
College Personal Statement Examples
Graduate Personal Statement Examples
Graduate Statement of Purpose Examples
MBA Essay Examples
MBA Personal Statement Examples
MBA Resume Examples
MBA Recommendation Letter Examples
Medical School Personal Statement Examples
Medical School Recommendation Letter Examples
Pricing Plans
Public Health
Dissertation
Research Paper
Thesis Editing
Academic Editing
Motivation letter
Letter of Recommendation
Personal Statement
Statement of Purpose
Well Done "Hobbies And Interests" Essay
EssayEdge > Blog > Well Done "Hobbies And Interests" Essay
The sun is still asleep while the empty city streets await the morning rush hour. As in a ritual, my teammates and I assemble into the dank, dimly-lit locker room at the Rinconada Park Pool. One by one, we slip into our moist drag suits and then make a mad run from the locker room through the brisk morning air to the pool, stopping only to grab a pull-buoy and a kick-board. Coastal California cools down overnight to the high forties. The pool is artificially warmed to seventy-nine degrees, and the clash in temperatures creates a plethora of steam on the water's surface, casting a scene more appropriate for a werewolf movie. Now the worst part: diving head-first into the glacial pond. I think of friends still tucked in their warm beds as I conclude the first warm-up laps. Meanwhile, our coach emerges through the fog. He offers no friendly accolades, just a stream of instructions and exhortations.
Thus begins another workout. 4,500 yards to go, then a quick shower and five-minute drive to school. Another 5,500 yards are on our afternoon training schedule. Tomorrow, the cycle starts all over again. The objective is to cut our times by another 1/10th of second. The end goal is to have that tiny difference at the end of a race that separates success from failure, greatness from mediocrity. Somehow we accept the pitch—otherwise, we'd still be fast asleep beneath our blankets. Yet sleep is lost time, and in this sport time is the antagonist. Coaches spend hours in specialized clinics, analyzing the latest research on training techniques and experimenting with workout schedules in an attempt to unravel the secrets of defeating time.
My first swimming race was when I was ten years old and an avid hockey player. My parents, fearing that I would get injured, redirected my athletic direction toward swimming. Three weeks into my new swimming endeavor, I somehow persuaded my coach to let me enter the annual age group meet. To his surprise and mine, I pulled out an "A" time. National "Top 16" awards through the various age groups, club records, and finally being named a National First Team All-American in the 100 Butterfly and Second Team All-American in the 200-Medley Relay cemented an achievement in the sport. Reaching the Senior Championship meet series means the competition includes world-class swimmers. Making finals will not be easy from here: these 'successes' were only separated from failure by tenths of a second. And the fine line between total commitment and tolerance continues to produce friction. Each new level requires more weight training, longer weekend training sessions, and more travel. Time that would normally be spent with friends is increasingly spent in pursuit of the next swimming objective.
Need help? Check out EssayEdge editing services:
In the solitude of the laps, my thoughts wander to events of greater significance. This year, my grandmother was hit with a recurrence of cancer, this time in her lungs. A person driven by good spirits and independence now faces a definite timeline. On the other side of the Pacific Ocean, my grandfather in Japan also contracted the disease. His situation has been corrected with surgery—for now, anyway. In the quest to extend their lives, they have both exhibited a strength that surpasses the struggles I confront both in sports and in life. Our different goals cannot be compared, yet my swimming achievements somehow provide a vicarious sense of victory to them. When I share my latest award or partake with them a story of a triumph, they smile with pride as if they themselves had stood on the award stand. I have the impression that my medals mean more to them than I will ever understand.
Life's successes appear to come in small increments, sometimes mere tenths of a second. A newly learned skill, a little extra effort put on top of fanatical training routine, a good race day, or just showing up to a workout when your body and psyche say "no" may separate a great result from a failure. What lies in between is compromise, the willpower to overcome the natural disposition to remain the same. I know that my commitment to swimming carries on to other aspects of life, and I feel that these will give me the strength to deal with very different types of challenges.
This student employs precise and vivid details in his introduction, including an opening statement that befits the way he himself feels on his way to swim practice: "The sun is still asleep while the empty city streets await the morning rush hour." However, he merely hints at what his passion is, using language such as "teammates," "moist drag suits," "and pool." Though it is clear how much he loves his sport, as well as how successful he has been, he offers a genuine point in, "I think of friends still tucked in their warm beds as I conclude the first warm-up laps."
The success of the essay lies in the great insight admissions officers can gain from the way the applicant discusses his activity. Statement such as "The objective is to cut our times by another 1/10th of second," "The end goal is to have that tiny difference at the end of a race that separates success from failure, greatness from mediocrity," and "Three weeks into my new swimming endeavor, I somehow persuaded my coach to let me enter the annual age group meet," show that this student is committed, hard-working, passionate, detail-oriented, and proactive—all qualities admissions officers seek in future college students. He states his accomplishments with humility, not haughtiness.
The writer even goes on to explain how his swimming has meant even more to his grandmother and grandfather, who have been afflicted with cancer: "I have the impression that my medals mean more to them than I will ever understand." The final statement ("I know that my commitment to swimming carries on to other aspects of life, and I feel that these will give me the strength to deal with very different types of challenges.") sums up the essay's main point nicely. Had the applicant included this language prematurely, the statement would have been much less powerful.
This essay version is given for a comparison with a poorer one. You can find the link below and check the sample. If you see that your writing looks very much like the poorly done version of this essay, it's necessary to do something with it. Don't submit a low-quality paper in your application package. Order proofreading here, and we'll find the best college personal statement editor for you.
You may also like  Poorly Done "Hobbies And Interests" Sample Essay

Popular Posts
June 2, 2022 How To Start a Scholarship Essay: Catch Reader's Attention Fast
May 16, 2022 My Role Model Essay: A Few Ways to Elaborate on The Subject
May 3, 2022 How To Start a Personal Statement? | Writing Tips and Samples
Related Posts
July 14, 2021 Personal Statement Sample: How Can It Help You With Writing?
June 3, 2021 Clichés in College Essay Examples: How To Recognize Them?
April 20, 2021 How Can Sample of Application Essay Help You?
©2023 Student Media LLC. All rights reserved.
EssayEdge: Essay Editing & Proofreading Service.
Our mission is to prepare you for academic and career success.
Log In
Sign Up
Forgot password
Unable to log in? Please clear your browser's cache and then refresh this page and try again
Reset password Please enter your email address to request a password reset.

Check your email We've just sent a password reset link to your email.
This information is used to create your account
Home — Essay Samples — Life — Lifestyle & Interests — Hobby

Hobby Essays
Types of hobbies in the united states and ecuador, types of hobbies that are good for students, made-to-order essay as fast as you need it.
Each essay is customized to cater to your unique preferences
experts online
The Joy and Benefits of Gardening as a Hobby
Swimming – one of my most invigorating hobbies, way to enjoy the life: traveling as a hobby, hobby as an important part of social life, let us write you an essay from scratch.
450+ experts on 30 subjects ready to help
Custom essay delivered in as few as 3 hours
Hobby as The Best Way to Choose Future Career
My addiction to swimming, my hobby: interest in technology, yoast: the story of turning hobby into a multi-million-dollar business, get a personalized essay in under 3 hours.
Expert-written essays crafted with your exact needs in mind
Benefits of Gardening
Exploring the thrills and benefits of indoor and outdoor games, types of hobbies that benefit physical and mental health, types of hobbies and their significance during childhood, exploring through the lens: my passion for photography.

Get Your Personalized Essay in 3 Hours or Less!
Bibliography
Top 10 Similar Topics
Comfort Zone
My Favorite Place
Watching TV
Justification
We use cookies to personalyze your web-site experience. By continuing we'll assume you board with our cookie policy .
We can help you get a better grade and deliver your task on time!
Instructions Followed To The Letter
Deadlines Met At Every Stage
Unique And Plagiarism Free
50 Latest Hobbies IELTS Topics
Unlimited Essay Checks: Practice and perfect your skills.
Detailed Error Analysis: Spot every mistake.
In-Built Grammar Checker: Say no to grammatical errors.
Personalized Suggestions: Know how to boost your score.
Progress Tracking: View your checked essay history.
Still thinking? We have a 14-day money-back guarantee. Take a leap of faith!
EXPLORE Coupons Tech Help Pro Random Article About Us Quizzes Request a New Article Community Dashboard This Or That Game Popular Categories Arts and Entertainment Artwork Books Movies Computers and Electronics Computers Phone Skills Technology Hacks Health Men's Health Mental Health Women's Health Relationships Dating Love Relationship Issues Hobbies and Crafts Crafts Drawing Games Education & Communication Communication Skills Personal Development Studying Personal Care and Style Fashion Hair Care Personal Hygiene Youth Personal Care School Stuff Dating All Categories Arts and Entertainment Finance and Business Home and Garden Relationship Quizzes Cars & Other Vehicles Food and Entertaining Personal Care and Style Sports and Fitness Computers and Electronics Health Pets and Animals Travel Education & Communication Hobbies and Crafts Philosophy and Religion Work World Family Life Holidays and Traditions Relationships Youth
EDIT Edit this Article
PRO Courses Guides New Tech Help Pro Expert Videos About wikiHow Pro Upgrade Sign In
Browse Articles
Learn Something New
This Or That Game New
Train Your Brain
Explore More
Support wikiHow
About wikiHow
H&M Coupons
Hotwire Promo Codes
StubHub Discount Codes
Ashley Furniture Coupons
Blue Nile Promo Codes
NordVPN Coupons
Samsung Promo Codes
Chewy Promo Codes
Ulta Coupons
Vistaprint Promo Codes
Shutterfly Promo Codes
DoorDash Promo Codes
Office Depot Coupons
adidas Promo Codes
Home Depot Coupons
DSW Coupons
Bed Bath and Beyond Coupons
Lowe's Coupons
Surfshark Coupons
Nordstrom Coupons
Walmart Promo Codes
Dick's Sporting Goods Coupons
Fanatics Coupons
Edible Arrangements Coupons
eBay Coupons
Log in / Sign up
Education and Communications
How to Write About Your Hobbies and Interests
Last Updated: April 3, 2023 References
This article was co-authored by Christopher Taylor, PhD . Christopher Taylor is an Adjunct Assistant Professor of English at Austin Community College in Texas. He received his PhD in English Literature and Medieval Studies from the University of Texas at Austin in 2014. There are 7 references cited in this article, which can be found at the bottom of the page. This article has been viewed 971,935 times.
The interests and hobbies section of a resume or college application provides a good opportunity to showcase your personality. A well-executed one can even compensate for a lack in experience or education. Although you might think that all resumes are alike, you should always gear your document toward the specific audience who will be reading it, taking into consideration what they want from you as an applicant. This article will discuss how to write about your hobbies and interests for the two audiences for a resume: a college admissions committee and a potential employer.
Writing Help
Writing for a College Admissions Committee
College admissions committees are far more interested in your grades, work experience, skills and awards than they are in your hobbies and interests.
As such, the hobbies and interests section of your resume should be presented toward the end of your resume. End with it, don't lead with it.
Prioritize individual activities as well. You can either list your activities chronologically, as you probably did in the "Work Experience" section, or from most to least impressive.
Always remember that resumes are "top-down" documents, meaning you should lead with what you most want the reader to know about you. [2] X Research source
Do not simply list all of your activities with commas. This suggests that you have nothing to say about what you did other than the fact that you did it. Break each activity into its own bullet point.
Decide whether you will write in full sentences or short phrases. A resume should not be overly long — ideally, it should fit onto a single page. If you find that your resume has too much length, use phrases rather than full sentences.
For example: "Tennis: state champions, 2013, 2014; co-captained varsity team, 2012-14; member of varsity team, 2010-14.
If your resume is not long enough and you need to develop length, you can write that same information out in full sentences: "Tennis: As a member of the varsity team from 2010 to 2014, I helped my team win the state championship in both 2013 and 2014. As co-captain from 2012 to 2014, I provided leadership both on and off the court, leading team workouts during the off-season and keeping teammates accountable to one another."
The activities section of your resume is the place to demonstrate that you don't have a one-track mind. You have a variety of interests that can be developed over your four years in college.
If possible, present an array of activities that demonstrate an engaged, curious mind: athletics, volunteerism, academic teams, interest in both the humanities (speech team) and STEM areas (Mathletes), etc.
The more well-rounded you seem, the more appealing you will be to a committee that is trying to assess how you will develop over the next four years.
Demonstrate a high level of interest in at least one of your activities. If you were a team captain, elected official or an otherwise engaged member of a group, you need to highlight that as well as possible.
Describe the leadership qualities you may have developed through this activity: "As Key Club president, I chaired weekly meetings, delegated club responsibilities into committees, expanded our presence by recruited peers into volunteerism and oversaw member training before sending volunteers out into the community."
Explain what peripheral qualities you developed: "Over my four years in the Key Club, I developed an abiding dedication to underserved populations in local communities."
Use the active voice throughout every document you submit in the application process. [6] X Research source The passive voice suggests that you passively received skills or qualities from your life experiences, whereas the active voice demonstrates your engagement: you earned those skills.
Note the difference between "Being on the football team taught me the importance of being a team player" and "I strengthened the team's resolve and success by stressing to individual players the importance of group cohesion to the achievement of our goals." Take credit wherever possible, even if you weren't in leadership positions.
Even if you don't think you got a lot out of an activity, think about what skills and qualities you could have developed. For example —you might have been an awful cheerleader, but you can still say "I devoted myself to grueling practices daily throughout the season and developed an effective time-management system, through which I balanced schoolwork and cheering while dedicating myself fully to both."
Even if you're not going to make the collegiate cheer squad, you've still demonstrated that you can manage your time — something you learned from cheerleading.
Writing for a Potential Employer
Research the corporate culture of the company you're applying to. Some companies encourage employees to bring their interests into the creative workplace, for example, Google explicitly cultivates an "open culture" workplace where hobbies are welcomed. A hobbies section would be very appropriate for an application in the tech industry with a company like Google.
However, if you're applying for a position at an accounting firm, the corporate culture may not be as welcoming of your hobbies. Leave them off that resume.
Choose interests that not only mean a lot to you, but also demonstrate the kind of person you are.
For example, "reading" is a fairly generic activity that doesn't reveal that much about you. However, running marathons suggests that you possess a high level of dedication and that you can overcome obstacles.
"Listening to music" doesn't tell your employee anything about you, but "I have practiced classical piano for 17 years," tells them a lot.
"Volunteering," tells the employer something about you, but it's not as detailed as it could be. Say, instead, that you've volunteered weekly at the same soup kitchen for 3 years, or that you bring your expertise from your state champion high school football team to bear when volunteering as a coach for community football league.
Generally, hobbies that show leadership skills, personal initiative, dedication, or drive are good boosters for your resume.
Community Q&A
Be careful about listing hobbies and interests indicative of thrill-seeking and risk-taking behaviors, as these qualities may work against you with certain employers. Thanks Helpful 0 Not Helpful 0
Avoid sounding overly committed to your hobbies and interests, as this could indicate to potential employers that your personal interests may come before your career. For example, "I play chess every chance I get, as it is my goal to travel the country as a full-time competitor," could be geared for resume writing by rewording it as, "I enjoy the chess club because it stimulates my creative problem-solving skills and opens my mind to new ways of thinking outside the box." Thanks Helpful 0 Not Helpful 0
You Might Also Like
↑ Dobrin, Sidney I., Christopher J. Keller, and Christian R. Weisser. Technical Communication in the Twenty-First Century. Columbus, Ohio: Prentice Hall, 2010. Print.
↑ https://www.jobbank.gc.ca/findajob/resources/write-good-resume
↑ https://www.indeed.com/career-advice/resumes-cover-letters/listing-hobbies-and-interests-on-your-resume-with-examples
↑ https://ccrscenter.org/sites/default/files/AskCCRS_Well-Rounded_Education.pdf
↑ https://www.cfnc.org/news/college-essay-prompts/
↑ https://writing.wisc.edu/Handbook/CCS_activevoice.html
↑ https://www.indeed.com/career-advice/interviewing/interview-question-hobbies-and-interests
About This Article
To write about your hobbies and interests for college admissions, frame them as something you dedicate your time towards rather than just something you have fun with. For example, on your college application, list them under the title "Extracurricular Activities" since this is more professional than "Hobbies" or "Interests" Choose to list the hobbies you've spent the most time on to show your dedication, whether that's the tennis team, girl scouts, or piano. When you write about your hobbies, use an active voice and describe how you contributed to it. For example, you could write "I strengthened the team's resolve and success by stressing to individual players the importance of group cohesion to the achievement of our goals. Alternatively, you could say, "I devoted myself to grueling practices daily throughout the season and developed effective time-management by balancing schoolwork and cheering." To learn how to write about your hobbies and interests on a resume, read on! Did this summary help you? Yes No
Reader Success Stories
Sep 15, 2016
Did this article help you?
Feb 6, 2017
Martins Charly boy
Jun 29, 2022
Featured Articles
Trending Articles
Watch Articles
Terms of Use
Privacy Policy
Do Not Sell or Share My Info
Not Selling Info
wikiHow Tech Help Pro:
Level up your tech skills and stay ahead of the curve
Education News
Teachers' Day Essay 2023: Tips and ideas for school students
Teachers' Day Essay 2023: Tips and ideas for school students
You're reading.