Miss Huttlestone's GCSE English
Because a whole class of wonderful minds are better than just one!
2 Grade 9 Creative Writing Examples
I recently asked my year 11s to pen a piece of description and/or narrative writing for their mini assessment. I gave them the following prompts:
Your school wants you to contribute to a collection of creative writing.
EITHER: Write a short story as suggested by this picture:
OR: Write a description about a person who has made a strong impression on you.
The following were two COMPELLING and CONVINCING examples of the second choice – one pupil taking 'you' as a fictional invitation, the other as a biographical one:
EXAMPLE ONE:
Gradually, I awake and open my eyes only to see the cracked white ceiling which greets me every day. Here I sit, slumped in the bed with the scratchy white sheets hugging me and muffled beeping noises jumping into my ears. Rubbing the sleep crust from my bloodshot eyes, I observe the scene before me. The sound of footsteps overlapping as nurses rush from bed to bed; the metallic tang from stainless steel invading my nostrils; the cold metal bed rail imprisoning and mocking me; the pungent scent of antiseptic troubling me and the blood-curdling cries and moans utterly terrifying me. Using all my strength, I try to imagine I am somewhere else, anywhere else but here.
Crowds, signs, roars: it was 1903 and the suffragette movement had begun. It was a crisp night, refreshing almost and I had taken to the streets. It was like I was possessed by something that night, some urge and deep desire within me that had led me there, surrounded by women like myself. I stood clueless and lost in the crowd; the women yelling 'Deeds not words' in unison; passionately parading with large wooden signs and viciously shattering windows with bricks and stones. Despite the violence that was displayed before me, I was not afraid of what was happening and I didn't deem it unnecessary or improper, in fact I wanted the same as these women, I wanted equality. Abruptly, all of the roars and cheers became muted and faint, one woman walked slowly towards me, her hair messily swooped into an updo, her clothes somewhat dirtied and her chocolate brown corset slightly loosened. There was a glimmer in her eyes as tears seemed to swell within their hazel pools, she seemed inspired, hopeful. After reaching me in the crowd, she held out her hand, gently passing me a sign. Immediately, I clasped it and the yelling and chanting rang loudly in my ears once more. My journey had begun.
Here however, is where it ends. I am aware I do not have much time left, as the doctors have told me so, and spending my last moments in this hospital room is not optimal. However, as I look around I can see beauty within a room which at first glance seems void of it. The hollow medical tubes by my side remind me of the awful act of force feeding I have faced in the past; the shrieks and bawls of patients reflecting the pain women had felt in my time and the bed bars mirroring the prisons we were thrown into and the gates we would chain ourselves too. I know these things may seem far from beautiful, but I can see my past within this room, the power I possessed and the changes I have contributed to today. I know now that I can leave this earth having had an impact. Slowly I close my eyes, I can see her, the women who changed my life many years ago, her name, Emmeline Pankhurst.
EXAMPLE TWO:
I will never forget that day. The hazel pools of her eyes glazed over, and hands delicately placed at her sides. Nobody in the room could quite grasp the fact that this was happening. The crowds of black attire row on row seemed to mimic the thing she loves most in life, the piano. However, this time she had taken the ivory natural keys with her and left everyone else with the sharp tones. You needed both to create beautiful symphonies but all that filled the room was the excruciating silence of her absense. Even the metronone like ticks of the clock seemed to come to a standstill.
It had all began that day, she seemed to open up this whole new world for us to explore together as she placed my fingers onto the keys for the first time. I knew that this was what I was meant to do. She was the most passionately beautiful pianist I had ever seen in my life. Often, I would peer round the oak doorway before my lessons just to catch a glimpse at her. It seemed like nothing in the world mattered to her at the time.
As the years progressed, so did the scope of this world we were exploring. Each sheet of lovingly handwritten sheet music was like a new section of the map we were slowly creating together. Each of her students had their own map. Each as beautiful and each as unique as the pianist. The crotchets and quavers that adorned the staves directed the different paths we could take as my fingers graced the keys. This may not have been a beautiful ballet routine, but this was our dance and it had been carefully choreographed just for us.
That piano room was the safest place in the world. Every inch of it her: the potent scent of her floral perfume; shelves full of scruffy and well loved sheet music; rows upon rows of framed photos of her and her students; the vintage piano which she always kept in tune, it was home. I couldn't bear the
idea that someone else was going move in and rip away the music room without a second thought. It was her music room.
It was up to me now. Up to me to finish this journey we had begun together.
She may not be with me in person anymore, but she will always live within the world we built together and nothing could ever change that. For she could never truly be gone since she left a piece of her within every one of her students; the passion for piano.
Share this:
Published by.
gcseenglishwithmisshuttlestone
Secondary English teacher in Herts. View all posts by gcseenglishwithmisshuttlestone
2 thoughts on "2 Grade 9 Creative Writing Examples"
This has helped me a lot, I myself am preparing for a narrative test like this and these prompts and descriptive short stories are marvellous! Thank you for sharing this! 🙂
My pleasure!
Leave a Reply Cancel reply
Fill in your details below or click an icon to log in:
You are commenting using your WordPress.com account. ( Log Out / Change )
You are commenting using your Facebook account. ( Log Out / Change )
Connecting to %s
Notify me of new comments via email.
Notify me of new posts via email.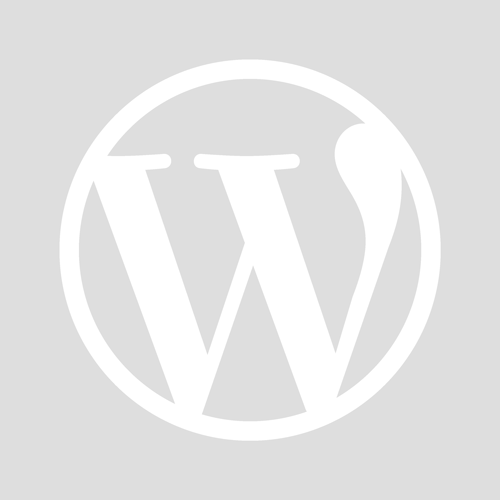 Already have a WordPress.com account? Log in now.
Follow Following
Copy shortlink
Report this content
View post in Reader
Manage subscriptions
Collapse this bar
International
Schools directory
Resources Jobs Schools directory News Search
As Told By Teachers - An Anthology of Short Stories for GCSE English Language
Subject: English
Age range: 14-16
Resource type: Other
Last updated
15 September 2018
Share through email
Share through twitter
Share through linkedin
Share through facebook
Share through pinterest
Paper 1 Question 5 can be a challenge, particularly as it is 25% of the entire GCSE. As such it is vital that students do well on this question. Reading short stories from across the years does help in teaching creative writing but these were not written with assessment objectives and skills descriptors in mind.
43 teachers came together to produce this anthology of stories written with this exam in mind.
The aim of this project was to help stretch and challenge learners by showing them what a good one looks like . It is hoped that by providing a set of exemplars specifically written for this qualification that learners will gain an insight in to the form of a great GCSE short story and how that may differ from their original expectations. This anthology provides students with a stimulus to improve their own responses, particularly in the context of the terminal examination.
Your feedback is greatly appreciated!
KAHOOT QUIZZES FOR THE ANTHOLOGY AVAILABLE HERE: https://www.tes.com/teaching-resource/2-kahoot-quizzes-for-as-told-by-teachers-11978295
Creative Commons "Sharealike"
Your rating is required to reflect your happiness.
It's good to leave some feedback.
Something went wrong, please try again later.
robertibbotson
Thank you comrades - much appreciated.
Empty reply does not make any sense for the end user
russellhealy
Outstanding.
adelelsefton1
superb resource - thank you! Really helpful in giving inspiration to the students
Thank you so much for sharing this free of charge- really appreciate it :)
readwriteteach20
Report this resource to let us know if it violates our terms and conditions. Our customer service team will review your report and will be in touch.
Not quite what you were looking for? Search by keyword to find the right resource:
Reads Reads 116,184 116,184 116K
Votes Votes 413 413 413
Parts Parts 3 3 3
Time Time 20m 0 hours, 20 minutes 20m
creativewriting
gcseenglish
shortstorycollection
yourchoice2018
The Lakeside Tue, Jun 6, 2017
The Decision Tue, Jun 6, 2017
The Storm Sat, Sep 26, 2015
Get notified when Short stories - English GCSE is updated
If you already have an account, Log in.
At the age of 31 Alpha Kane Locus Black had given up on looking for his mate, since the age of 18 it was all he wanted, now at 31 he was cold, scary and distant Alpha to his pack. Until he meets Sora...