What are your chances of acceptance?
Calculate for all schools, your chance of acceptance.
Your chancing factors
Extracurriculars.
11 Tips for Proofreading and Editing Your College Essay
←8 Tips for Overcoming Writer's Block
DIY Tips for Editing Your Own College Essays→
Your college essay matters. Even if you're not looking to major in English, it's still important that you write the best essay you can.
Your essay is a representation of you, so make sure it's accurate. Errors detract from the overall quality and presentation; plus, you want to make sure your essay reads well.
Read on for our tips on how to edit and proofread your essay to make it your best work.
Our Checklist for Writing and Editing Your Essay
1. Does the essay clearly address the selected topic or prompt?
You need to make sure you're actually addressing the essay prompt. For example, one of Columbia University 's prompts is:
Please tell us what you value most about Columbia and why. (300 words or fewer)
Here, you need to address both your personality and Columbia's, rather than writing a generic essay that could apply to any school. You can craft your own topic for Common App and Coalition Application, but individual schools' are often more specific.
2. Is the college essay well-organized?
Your essay doesn't need to be a five-paragraph paper for school (and it probably shouldn't), but it should have some logical structure. Does it flow well? Does it stay on topic?
3. Include supporting details, examples, and anecdotes.
Details, examples, and rhetorical essays bring your essay to life. For advice on how to make it stand out, read How to Get the Perfect Hook for Your College Essay .
4. Show your voice and personality.
Does your personality come through? Does your essay sound like you? Since this is a reflection of you, your essay needs to show who you are.
For example, using vocabulary you wouldn't normally use—such as "utilize" in place of "use"—because you'll appear phony and won't impress colleges.
5. Does your essay show that you're a good candidate for admission?
In addition to having a strong GPA, test scores, and well-chosen extracurriculars, you should show that you fit with the school . Make sure your personality meshes well with the campus and that this is clear from the essay by using details that connect you to the school. For example, if you're interested in the engineering program, discuss your passion for the subject.
6. Do you stick to the topic?
Avoid tangents or writing what you want to write instead of adhering to the topic at hand.
Tangent example:
My interest in performing arts began when I was five. That was also the year I lost my first tooth, which set off a whole year of "firsts." My first play was The Sound of Music .
My interest in performing arts began when I was five. My first play was The Sound of Music.
7. Do you include a good mix of short and long sentences?
Part of making sure your essay flows and reads well includes varying the sentence structure. Try to balance your essay by mixing up your sentence styles. Otherwise, it might sound stilted.
Non-varied sentence structure example:
I had been waiting for the right time to broach the topic of her health problem, which had been weighing on my mind heavily every since I first heard about it. I had gone through something similar, and I thought sharing my experience might help.
I had been waiting for the right time to broach the topic of her health problem. It had been weighing on my mind for some time. I had gone through something similar, and I thought sharing my experience might help.
8. Are all words spelled correctly?
Misspellings are easy to catch when you read your essay over aloud, so your essay will seem sloppy if you miss them. Rather than relying on spell check, try going over your essay with different colored pens to catch errors.
9. Do you use proper punctuation and capitalization?
Again, these errors are easy to catch. Check out these grammar rules , which apply to all your writing, not just the SAT.
For example, one common mistake is misusing commas.
Incorrect: I had an an epiphany, I was using commas incorrectly.
Correct: I had an epiphany: I was using commas incorrectly.
10. Do you abide by the word count?
Some tips to help you pare down word count include:
Eliminate instances of restating the same sentiment in multiple ways.
Show, don't tell.
Eliminate extraneous adjectives—use them sparingly.
Cut out unnecessary details.
Shorten run-on sentences—reading aloud can help (if you're out of breath before you finish the sentence, it's too long).
Make sure each sentence contributes something to the essay.
11. Pay attention to sentence structure.
Does each sentence make sense? Are you following grammar rules? Reading your work aloud can help you catch sentences that sound clunky. You'll also be able to see if every sentence is correct, in that it has a subject and verb.
For more essay editing tips, read 5 DIY Tips for Editing Your Own College Essays .
More Essay Editing Tips
Tip #1 : read your essay aloud ..
This can help you check flow and make sure everything makes sense, as well as allow you to catch errors.
Tip #2: Come back to it later.
Pausing can help you catch mistakes or ideas that don't make sense later, after you've gotten some space and distance from it.
Tip #3: Print your essay
Reading it on a screen is different from reading it on paper. Gain a new perspective by printing your essay out and reading it in multiple ways.
Tip #4: Get another set of eyes .
Teachers, peers, your guidance counselor, others can help you catch mistakes and make sure your essay sounds like you.
Tip #5: Save multiple drafts
You could come back to an idea you may have previously nixed, so make sure you have everything saved so you can revisit it later.
Tip #6: Proofread multiple times.
You may well catch new errors in different rounds of proofing. Grammar apps like Grammarly can help, though they're not a substitute for actual proofreading.
Tip #7: Choose an ideal setting for writing your essay.
Some environments may be more conducive to brainstorming and writing than others. For instance, perhaps sitting in the park with a notepad and pencil as opposed to typing on your laptop at a desk will help you get into a better flow. Or maybe the quiet of a library helps you concentrate. Try out a few locations—your living room, a coffee shop, or somewhere else entirely—to figure out the best fit.
Why You Need to Proofread and Edit
Your essay is a representation of you and your personality. Colleges will notice if you overlook simple steps like proofreading. Even a careless typo could have consequences.
Editing is also an important skill to help you hone your college papers. Usually, you won't get a chance to rewrite your papers, so make sure they're as close to perfect as possible. In addition to helping you write the best college essay possible, think of editing as an exercise to help you with your work later on.
For more essay writing and editing help, read:
11 Point Checklist for Before You Submit Your College Application
The Biggest Mistakes We've Seen on College Admissions Essays
Want help with your college essays to improve your admissions chances? Sign up for your free CollegeVine account and get access to our essay guides and courses. You can also get your essay peer-reviewed and improve your own writing skills by reviewing other students' essays.
Related CollegeVine Blog Posts
Have a language expert improve your writing
Check your paper for plagiarism in 10 minutes, generate your apa citations for free.
Knowledge Base
College essay
How to Revise Your College Admissions Essay | Examples
Published on September 24, 2021 by Kirsten Courault . Revised on June 1, 2023.
Revision and editing are essential to make your college essay the best it can be.
When you've finished your draft, first focus on big-picture issues like the overall narrative and clarity of your essay. Then, check your style and tone . You can do this for free with a paraphrasing tool . Finally, when you're happy with your essay, polish up the details of grammar and punctuation, and don't forget to check that it's within the word count limit .
Remember to take a break after you finish writing and after each stage of revision. You should go through several rounds of revisions and ask for feedback on your drafts from a teacher, friend or family member, or professional essay coach. If you don't have much time , focus on clarity and grammar by using a grammar checker .
You can also check out our college essay examples to get an idea of how to turn a weak essay into a strong one.
Table of contents
Big picture: check for overall message, flow, and clarity, voice: check for style and tone, details: check for grammar and punctuation, feedback: get a second opinion, other interesting articles, frequently asked questions about college application essays.
In your first reading, don't touch grammatical errors; just read through the entire essay to check the overall message, flow, and content quality.
Check your overall message
After reading your essay, answer the following questions:
What message do I take away from my essay?
Did I answer the prompt?
Does it end with an insight, or does it just tell a story?
Do I use stories and examples to demonstrate my values? Do these values match the university's values?
Is it focused on me, or is it too focused on another person or idea?
If you answer any of these questions negatively, rewrite your essay to fix these problems.
Check transitions and flow
Underline every paragraph's topic and transition sentence to visualize whether a clear structure and natural flow are maintained throughout your essay. If necessary, rewrite or rearrange these topic and transition sentences to create a logical outline. Then, reread the entire essay to check it flows naturally.
Also check that your application essay's introduction catches the reader's attention and that you end the essay with an effective payoff that builds on what comes before.
Check for content quality
Highlight any parts that are unclear, boring, or unnecessary. Afterward, go back and clarify the unclear sections, embellish the boring parts with vivid language to help your essay stand out , and delete any unnecessary sentences or words.
Make sure everything in the essay is showing off what colleges are looking for : your personality, interests, and positive traits.
Prevent plagiarism. Run a free check.
To ensure you use the correct tone for your essay, check whether there's vulnerability, authenticity, a positive and polite tone, and a balance between casual and formal. Ask yourself the following questions:
Does the essay sound like me? Do my word choices seem natural?
Is it vulnerable? Do I write about myself in a way that demonstrates genuine self-reflection?
Is the tone conversational but respectful?
Is it polite and respectful about sensitive topics?
Read it aloud to catch errors
Hearing your essay read aloud can help you to catch problems with style and voice that you might miss when reading it silently. For example, you may overuse certain words, have unparallel sentence structures , or use vocabulary that sounds unnatural.
You should read your essay aloud several times throughout the revision process. This can also help you find grammar and punctuation errors. You can try the following:
Read it aloud yourself.
Have someone read it aloud for you.
Put it into a text-to-speech program.
Record yourself and play it back.
After checking for big-picture and stylistic issues, read your essay again for grammar and punctuation errors.
Run spell check
First, run spell check in your word processor to find any obvious spelling, grammar, or punctuation mistakes.
Punctuation, capitalization, and verb errors
Spell check might miss some minor errors in punctuation and capitalization . With verbs , check for correct subject-verb agreement and verb tense .
Sentence structure
Check for common sentence structure mistakes such as sentence fragments and run-ons. Throughout your essay, ensure you vary your sentence lengths and structures for an interesting flow.
Check for parallel structure in more complex sentences. Maintain clarity by fixing any dangling or misplaced modifiers .
Consistency
Be consistent with your use of contractions, acronyms, and verb tenses.
Whenever you reuse an essay for another university, make sure you replace any names from or references to the previous university.
You should get feedback on your essay before you submit your application. Stick to around two to three readers to avoid too much conflicting advice.
Ask for feedback from people who know you well, such as teachers or family members. It's also important to get feedback on the content, tone, and flow of your essay from someone who is familiar with the college admissions process and has strong language skills.
You might want to consider getting professional help from an essay coach or editor. Editors should only give advice and suggestions; they should never rewrite your essay for you.
Have your readers or editors answer these feedback questions:
Is the introduction catchy and memorable?
Do I include specific stories that demonstrate my values?
Are there smooth transitions between paragraphs?
What message did you take away from my essay?
What parts were unclear, boring, or unnecessary?
Does the essay sound like me?
Is it vulnerable? Does it demonstrate genuine self-reflection?
Does it have the appropriate tone?
Is my humor (if any) funny?
Everyone needs feedback—asking for help doesn't mean you're a bad writer. A fresh pair of eyes might notice things you have missed.
Get help from a teacher, guidance counselor, or mentor
You can ask for feedback from a teacher who is familiar with your writing, preferably your English teacher , who can help you with narrative, flow, and grammar:
Familiar with your writing
Has good knowledge of narrative essays, grammar, and style techniques
May be overwhelmed with other students asking for help
May not be familiar with the college essay writing style
You can also ask your school's guidance counselor , who should have specialist knowledge of what admissions officers look for in a college admissions essay:
Has good knowledge of the college application process
Most likely overwhelmed with other students asking for help
May not be familiar with your writing or personal background
Ask your teacher or guidance counselor for help at least one to two months before the submission deadline, as many other students will also want their help. Give them at least three weeks to review your essay.
You can also ask another adult, such as a mentor or coach who supervises your extracurricular activities:
Knows your background well
Might not be a strong writer
Ask family or friends to check for authenticity
Family and friends can be a good resource for checking that your essay sounds like you. However, for more comprehensive feedback, seek help from family with a strong writing or English educational background. You can also ask older siblings or cousins who have successfully completed the college admissions process.
Familiar with your background, personality, and key life moments
Can help you identify whether your essay has authenticity and vulnerability
May be unqualified to edit your essay
May give subjective advice to avoid hurting your feelings
May be difficult for you to receive unfavorable feedback from someone close to you
Hire an essay coach or editor
After receiving feedback from your close network, you can also get help from an essay editor who can give you objective expert feedback.
Has specialized knowledge of college admissions essays
Can give objective, high-quality feedback on your content, tone, and grammar
Unfamiliar with your background and personality
Explore our essay editing service
Incorporate feedback after a break
After receiving feedback, take a break for a few hours or get a good night's sleep. Then, come back refreshed to incorporate feedback.
Depending on your writing, you may undergo multiple rounds of revision. Save each draft of your essay in a separate document, in case you want to borrow phrases or ideas from a previous draft.
If you want to know more about academic writing , effective communication , or parts of speech , make sure to check out some of our other articles with explanations and examples.
Academic writing
Writing process
Transition words
Passive voice
Paraphrasing
 Communication
How to end an email
Ms, mrs, miss
How to start an email
I hope this email finds you well
Hope you are doing well
 Parts of speech
Personal pronouns
Conjunctions
When revising your college essay , first check for big-picture issues regarding message, flow, tone, style , and clarity. Then, focus on eliminating grammar and punctuation errors.
Teachers and guidance counselors can help you check your language, tone, and content . Ask for their help at least one to two months before the submission deadline, as many other students will also want their help.
Friends and family are a good resource to check for authenticity. It's best to seek help from family members with a strong writing or English educational background, or from older siblings and cousins who have been through the college admissions process.
If possible, get help from an essay coach or editor ; they'll have specialized knowledge of college admissions essays and be able to give objective expert feedback.
Depending on your writing, you may go through several rounds of revision . Make sure to put aside your essay for a little while after each editing stage to return with a fresh perspective.
Cite this Scribbr article
If you want to cite this source, you can copy and paste the citation or click the "Cite this Scribbr article" button to automatically add the citation to our free Citation Generator.
Courault, K. (2023, June 01). How to Revise Your College Admissions Essay | Examples. Scribbr. Retrieved September 25, 2023, from https://www.scribbr.com/college-essay/revise-your-essay/
Is this article helpful?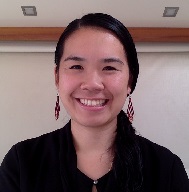 Kirsten Courault
Other students also liked, style and tone tips for your college essay | examples, what do colleges look for in an essay | examples & tips, us college essay tips for international students.
How to Write a College Essay
College admissions experts offer tips on selecting a topic as well as writing and editing the essay.
Students can go online to review essay requirements for the colleges they want to apply to, such as word limits and essay topics. Many students may start with the Common App, an application platform accepted by more than 1,000 schools. Getty Images
For college applicants, the essay is the place to showcase their writing skills and let their unique voice shine through.
"The essays are important in part because this is a student's chance to really speak directly to the admissions office," says Adam Sapp, assistant vice president and director of admissions at Pomona College in California.
Prospective college students want their essay, sometimes called a personal statement, to make a good impression and boost their chances of being accepted, but they have only several hundred words to make that happen.
This can feel like a lot of pressure.
"I think this is the part of the application process that students are sometimes most challenged by," says Niki Barron, associate dean of admission at Hamilton College in New York, "because they're looking at a blank piece of paper and they don't know where to get started."
That pressure may be amplified as many colleges have gone test optional in recent years, meaning that ACT and SAT scores will be considered if submitted but are not required. Other schools have gone test-blind and don't consider such scores at all. In the absence of test scores, some admissions experts have suggested that more attention will be paid to other parts of an application, such as the essay.
But just as each applicant is unique, so are college admissions policies and priorities.
"Being test optional hasn't changed how we use essays in our selection process, and I wouldn't say that the essay serves as a substitute for standardized test scores," Barron wrote in an email. "A student's academic preparation for our classroom experience is always front and center in our application review process."
On June 29, 2023, the Supreme Court ruled against college admissions policies that consider an applicant's race. The ruling, though, does not prohibit students from writing essays on how their race has affected them, which experts say could significantly affect how students approach this portion of their applications.
Essay-writing tips offered by experts emphasize the importance of being concise, coherent, congenial, unique, honest and accurate. An applicant should also flex some intellectual muscle and include vivid details or anecdotes.
From brainstorming essay topics to editing the final draft, here's what students need to know about crafting a strong college application essay.
Getting Started on the College Essay
How long should a college essay be, how to pick a college essay topic, writing the college essay, how the affirmative action ruling could change college essays, editing and submitting the college essay.
A good time for students to begin working on their essays is the summer before senior year, experts say, when homework and extracurricular activities aren't taking up time and mental energy.
Starting early will also give students plenty of time to work through multiple drafts of an essay before college application deadlines, which can be as early as November for students applying for early decision or early action .
Students can go online to review essay requirements for the colleges they want to apply to, such as word limits and essay topics. Many students may start with the Common App , an application platform accepted by more than 1,000 schools. Students can submit that application to multiple schools.
Another option is the Coalition Application, an application platform accepted by more than 130 schools. Students applying through this application choose from one of six essay prompts to complete and include with their application.
In addition to the main essay, some colleges ask applicants to submit one or more additional writing samples. Students are often asked to explain why they are interested in a particular school or academic field in these supplemental essays , which tend to be shorter than the main essay.
Students should budget more time for the writing process if the schools they're applying to ask for supplemental essays.
"Most selective colleges will ask for more than one piece of writing. Don't spend all your time working on one long essay and then forget to devote energy to other parts of the application," Sapp says.
Though the Common App notes that "there are no strict word limits" for its main essay, it suggests a cap of about 650 words. The Coalition Application website says its essays should be between 500 and 650 words.
"While we won't, as a rule, stop reading after 650 words, we cannot promise that an overly wordy essay will hold our attention for as long as you'd hoped it would," the Common App website states.
The word count is much shorter for institution-specific supplemental essays, which are typically around 250 words.
The first and sometimes most daunting step in the essay writing process is figuring out what to write about.
There are usually several essay prompts to choose from on a college application. They tend to be broad, open-ended questions, giving students the freedom to write about a wide array of topics, Barron says.
The essay isn't a complete autobiography, notes Mimi Doe, co-founder of Top Tier Admissions, a Massachusetts-based advising company. "It's overwhelming to think of putting your whole life in one essay," she says.
Rather, experts say students should narrow their focus and write about a specific experience, hobby or quirk that reveals something personal, like how they think, what they value or what their strengths are. Students can also write about something that illustrates an aspect of their background. These are the types of essays that typically stand out to admissions officers, experts say. Even an essay on a common topic can be compelling if done right.
Students don't have to discuss a major achievement in their essay – a common misconception. Admissions officers who spoke with U.S. News cited memorable essays that focused on more ordinary topics, including fly-fishing, a student's commute to and from school and a family's dining room table.
What's most important, experts say, is that a college essay is thoughtful and tells a story that offers insight into who a student is as a person.
"Think of the college essay as a meaningful glimpse of who you are beyond your other application materials," Pierre Huguet, CEO and founder of admissions consulting firm H&C Education, wrote in an email. "After reading your essay, the reader won't fully know you – at least not entirely. Your objective is to evoke the reader's curiosity and make them eager to get to know you."
If students are having trouble brainstorming potential topics, they can ask friends or family members for help, says Stephanie Klein Wassink, founder of Winning Applications and AdmissionsCheckup, Connecticut-based college admissions advising companies. Klein Wassink says students can ask peers or family members questions such as, "What are the things you think I do well?" Or, "What are my quirks?"
The essay should tell college admissions officers something they don't already know, experts say.
Some experts encourage students to outline their essay before jumping into the actual writing, though of course everyone's writing process differs.
The first draft of an essay doesn't need to be perfect. "Just do a brain dump," Doe says. "Don't edit yourself, just lay it all out on the page."
If students are having a hard time getting started, they should focus on their opening sentence, Doe suggests. She says an essay's opening sentence, or hook, should grab the reader's attention.
Doe offered an example of a strong hook from the essay of a student she worked with:
"I first got into politics the day the cafeteria outlawed creamed corn."
"I want to know about this kid," she says. "I'm interested."
The key to a good college essay is striking a balance between being creative and not overdoing it, Huguet says. He advises students to keep it simple.
"The college essay is not a fiction writing contest," Huguet says. "Admissions committees are not evaluating you on your potential as the next writer of the Great American Novel."
He adds that students should write in the voice they use to discuss meaningful topics with someone they trust. It's also wise to avoid hyperbole, as that can lose the readers' trust, as well as extraneous adverbs and adjectives, Huguet says.
"Thinking small, when done right, means paying close attention to the little things in your life that give it meaning in unique ways," he says. "It means, on the one hand, that you don't have to come up with a plan for world peace, but it also means thinking small enough to identify details in your life that belong only to you."
The Supreme Court's ruling on affirmative action has left some students feeling in limbo with how to approach their essays. Some are unsure whether to include racial identifiers while others feel pressure to exclude it, says Christopher Rim, CEO and founder of Command Education, an admissions consulting company.
"For instance, some of our Asian students have been concerned that referencing their culture or race in their essay could negatively impact them (even moreso than before)," Rim wrote in an email. He noted that many students he works with had already begun crafting their essays before the ruling came. "Some of our other students have felt pressure to disclose their race or share a story of discrimination or struggle because they expect those stories to be received better by admissions officers."
Some of the uneasiness stems from what feels like a contradictory message from the court, Rim says. In his majority opinion, Chief Justice John Roberts Jr., said the ruling shouldn't be construed "as prohibiting universities from considering an applicant's discussion of how race affected his or her life, be it through discrimination, inspiration, or otherwise." But he added that colleges may consider race only if it's tied to an applicant's individual experiences or qualities, such as demonstrating courage against discrimination.
Personal essays shouldn't serve as a way for universities to ask students about their race as a means to admit them on such basis, Roberts added.
Rim says he expects there to be a lot of confusion from parents and students as they navigate that line when writing their essay. He says his guidance will vary with each student depending on their specific situation.
"For a student from an immigrant family, sharing their racial and cultural background may be integral to understanding their identity and values and therefore should be included in the essay," he says. "On the other hand, a student who has never meaningfully considered ways in which their race has shaped their life experience and worldview should not push themselves to do so in their essay simply because they believe it will better their chances."
While admissions officers try to learn about students via the essay, they are also gauging writing skills, so students want to make sure they submit top-notch work.
"The best writing is rewriting," Sapp says. "You should never be giving me your first draft."
When reviewing a first essay draft, students should make sure their writing is showing, not telling, Huguet says. This means students should show their readers examples that prove they embody certain traits or beliefs, as opposed to just stating that they do. Doing so is like explaining a joke to someone who's already laughed at it, he says.
"Let's say, for example, that the whole point of a certain applicant's essay is to let admissions officers know that she thinks outside the box. If she feels the need to end her essay with a sentence like, 'And so, this anecdote shows that I think outside the box,' she's either underestimating the power of her story (or the ability of her reader to understand it), or she hasn't done a good enough job in telling it yet," Huguet says. "Let your readers come to their own conclusions. If your story is effective, they'll come to the conclusions you want them to."
After editing their essay, students should seek outside editing help, experts recommend. While there are individuals and companies that offer paid essay help – from editing services to essay-writing boot camps – students and families may not be able to afford the associated fees. Some providers may offer scholarships or other financial aid for their services.
The availability and level of feedback from free essay advising services vary. Some college prep companies offer brief consultations at no charge. Free essay workshops may also be available through local high schools, public libraries or community organizations. Khan Academy, a free online education platform, also offers a series of videos and other content to guide students through the essay writing process.
Colleges themselves may also have resources, Barron notes, pointing to pages on Hamilton's website that offer writing tips as well as examples of successful admissions essays. Likewise, Hamilton also holds virtual panel discussions on writing admissions essays.
Students have other options when it comes to essay help. They can ask peers, teachers, school counselors and family members for help polishing an essay. Huguet says it's typically wise to prioritize quality over quantity when it comes to seeking feedback on essays. Too many perspectives can become counterproductive, he says.
"While it can be valuable to have different perspectives, it's best to seek out individuals who are experts in the writing process," he says. "Instructors or professors can be helpful, particularly if they possess subject expertise and can provide guidance on refining arguments, structure and overall coherence."
Proofreaders should not change the tone of the essay. "Don't let anyone edit out your voice," Doe cautions.
And while proofreading is fair game, having someone else write your essay is not.
When an essay is ready to go, students will generally submit it online along with the rest of their application. On the Common App, for example, students copy and paste their essay into a text box.
Sapp says even though students often stress about the essay in particular, it's not the only thing college admissions officers look at. "The essay is the window, but the application is the house," he says. "So let's not forget that an application is built of many pieces."
Searching for a college? Get our complete rankings of Best Colleges.
What to Do After Selecting a College
College Admissions
How to Complete a College Application
Use the Common App to Apply to College
College Application Essay Grammar Tips
See College Essay Examples
Tags: education , colleges , college admissions , college applications , students
2024 Best Colleges
Search for your perfect fit with the U.S. News rankings of colleges and universities.
Exclusive Webinar
AO Advice: How Your High School is Evaluated in the College Admissions Process
Get the inside scoop on how colleges assess your high school and its course rigor. Featuring a former Admissions Officer, you'll gain crucial insights and actionable strategies during this 60-min webinar.
College Admissions: Get a Step Ahead!
Sign up to receive the latest updates from U.S. News & World Report and our trusted partners and sponsors. By clicking submit, you are agreeing to our Terms and Conditions & Privacy Policy .
Ask an Alum: Making the Most Out of College
You May Also Like
Pros, cons of working in high school.
Lilly Roser Sept. 29, 2023
15 Colleges Close to the Beach
Jackson Nimesheim Sept. 29, 2023
11 Colleges Where Applying Early Helps
Ilana Kowarski and Cole Claybourn Sept. 29, 2023
Affordable Schools for Internationals
Sarah Wood Sept. 29, 2023
When to Take the SAT, ACT
Sarah Wood Sept. 25, 2023
See Average Student Loan Debt Change
Sarah Wood Sept. 22, 2023
Costs of Joining College Greek Life
Sarah Wood and A.R. Cabral Sept. 22, 2023
What to Study to Work on Climate Change
Andrew Warner Sept. 21, 2023
Restrictive Early Action Explained
A.R. Cabral Sept. 20, 2023
What to Know About College Tuition Costs
Emma Kerr and Sarah Wood Sept. 20, 2023
Online Degree Explore Bachelor's & Master's degrees
MasterTrack™ Earn credit towards a Master's degree
University Certificates Advance your career with graduate-level learning
Top Courses
Join for Free
College Essay Format: Writing & Editing Tips
A good college essay format, with the right topic, goes beyond your academic accomplishments and extracurriculars.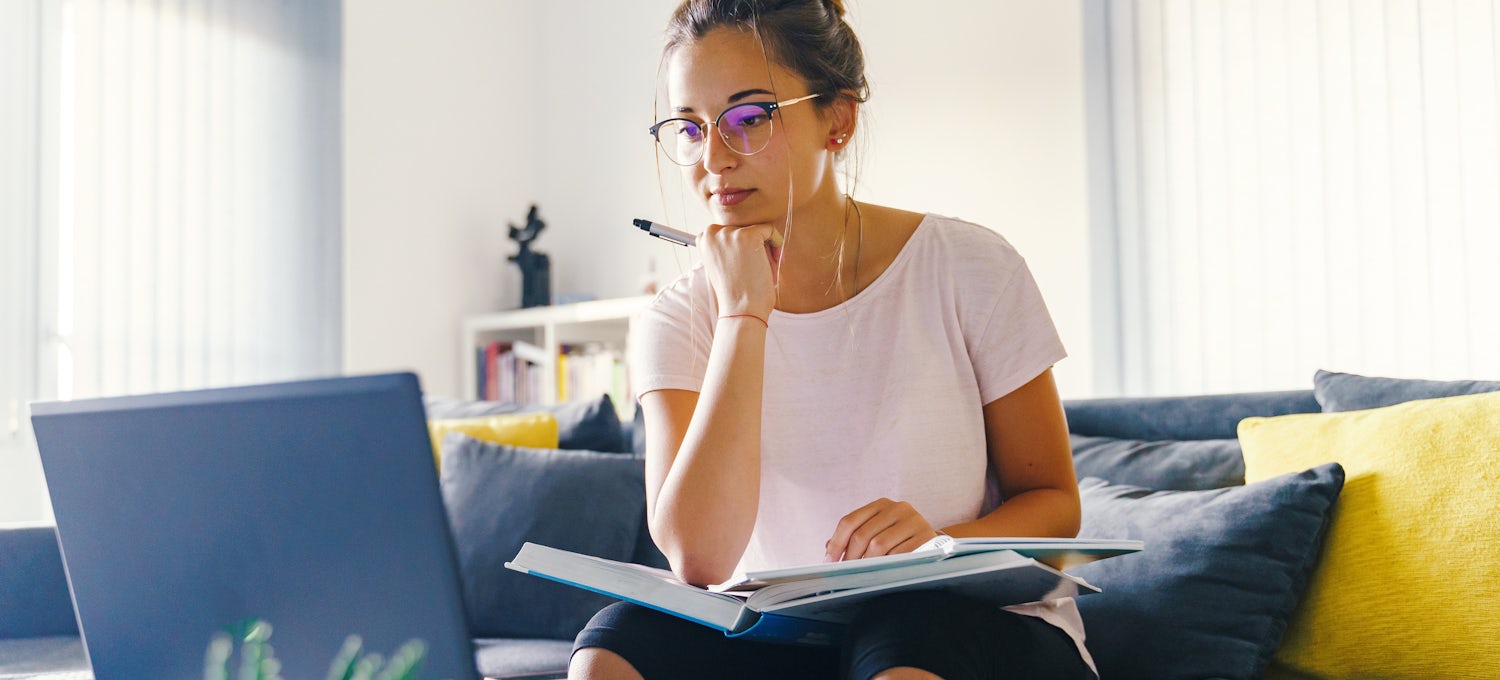 You want to stand out in a crowd, particularly when you're applying to the college of your choice. As part of the application process, many schools ask for an essay to accompany the standard academic and personal information they require. So it's important to make it a good one.
Your college application essay is essentially a story you tell that offers a glimpse into who you are, beyond your admissions application, grades, activities, and test scores.
A college essay, often called a personal statement, is your opportunity to reveal your personality. It's a way for the admissions department to get to know you as a person and get an idea of the kind of student you'll be.
So how should a college essay be formatted? This article covers formatting best practices, how to choose a compelling topic for your essay, and writing and editing tips to help you craft an essay that captures the attention of the reader, gets your point across, and is free of errors.
Decide on a topic.
You'll often have a choice of topics for your essay provided by the college or university. Choose a topic that allows you to best highlight what you want the college to know about you. 
A good start is to list three positive adjectives that describe you. Then, see if you can write two or three real-life examples of each trait that demonstrates that you possess that characteristic.
Also, think about the stories other people tell about you or the words they use to describe you. Ask people who know you well:
What do you think sets me apart from others? 
What are my strengths? 
How would you describe my personality? 
What are my quirks?
These ideas can become the inspiration to develop material for a good college essay. 
From the list of essay prompts you receive from the college, choose the topic that will give you the best chance to showcase who you are within the limited word count. You don't have to write about a major life-changing event. It can be a mundane or ordinary situation—like a dinner table conversation, day at school, or conversation with a friend. Often, slightly unusual topics are better than typical ones because they hold a reader's attention.
Regardless of the topic you choose, remember that the true topic of your college essay is you, and the purpose of it is to show how you are unique. It highlights an important piece of who you are and where you want to head in life.
Common college essay prompts
Over 900 colleges use Common App essay prompts, which means you may be able to write one essay for several college applications. Some past Common App college essay prompts—which are announced publicly each year—include the following topics:
Share a story about your background, interest, identity, or talent that makes you complete as a person.
Describe a time when you faced a setback, failure, or challenge and what you learned from it.
Tell about a topic, concept, or idea that is so captivating to you that you lose all track of time.
Write about something that someone has done for you that you are grateful for, and how gratitude has motivated or affected you.
Whether or not the school you're applying to uses Common App questions, it will publish required essay topics in its admissions materials. Or, you may be asked to write on a topic of your choice. Here are some additional common college essay prompts you might encounter:
Describe a person you admire and how that person has influenced your behavior and thinking.
Why do you want to attend this school?
Describe your creative side.
Name an extracurricular activity that is meaningful to you and how it has impacted your life.
Tell about what you have done to make your community or school a better place.
Consider length.
Consult your college application instructions to see how long your essay should be. Be sure to stay within the required word count or essay length, not going over the maximum or under the minimum.
Chances are, you'll be given a word limit. If none is specified, experts on the admissions process recommend you keep your word count between 500 and 650 words. Use the required essay length to help you determine what you will share. You won't be able to tell your life story within these few paragraphs, so choose the most impactful examples as your content. 
Create an outline.
An outline helps you plan your essay so you know how it will begin and end and identify key points you want to include in the middle. Use your outline to stay on topic and get the most use out of your word count.
Decide on a logical order.
The most effective outlines are usually the most simple ones. For instance, a good story has a beginning, middle, and end. Likewise, your essay will have an introduction, body, and conclusion.
Unless the college requests a specific admission essay format, use the format you've been using to write essays in high school that you're likely to be the most comfortable with. If you're stuck on how to open your essay, write the middle of your story first. Then, go back and write a compelling introduction and a concise conclusion.
Sample format for a college essay
While the format of your college essay is largely up to you, it can be helpful to have an example as a springboard to give you ideas. Consider the following college essay format as you organize your writing.
1. Think about using a title.
A title for your college essay is not necessary. However, including one can add interest. But if you're low on word count, you can skip it. You can also wait until after you write your essay to decide. It's often easier to come up with a fitting, compelling title after you've told your story.
2. Open with a hook.
Your opening sentence is one of the most important parts of your essay. It's what you'll use to capture the attention of the reader and give them a reason to read on. The start of your essay is your opportunity to make an impactful first impression, so make your opening a good one. Here are two examples of how you can open with an interesting hook:
Start in the middle of your story: Call out the most interesting point of your story, and then backtrack from there. For example, "And there I found myself, surrounded by baby sea turtles on the hazy shores of Virginia Beach."
Make a specific generalization: This is a sentence that makes a general statement on what your essay will be about, but gives a specific description. An example: "Each year on our family vacation out of the city, I contemplate the meaning of life as we cross the Golden Gate Bridge."
3. Continue with your introduction.
While your hook will spark the reader's curiosity, the rest of your introduction should give them an idea of where you're going with your essay. Set your story up in four to five sentences.
4. Tell your story in the body of your essay.
If your introduction and conclusion are roughly 100 words each, your body will end up being about 450 words. Think of that as three to five paragraphs, with each paragraph having its own main idea or point. 
Write in a narrative style—more as though you're having a conversation as opposed to writing an instruction manual. While you should pay strict attention to using proper grammar and sentence structure, you have the freedom to make your essay a reflection of your personality.
If you are a humorous person, use humor. If you're an eternal optimist or love getting into the minute details of life, let that shine through. Tell your story in a way that's logical, clear, and makes sense.
5. Wrap up with a conclusion. 
Finish your story with a conclusion paragraph, and make sure you've made your main point. What is the main thing you want the college to know about you through this story? Is it what you've learned, a value that's important to you, or what you want to contribute to society? Finally, conclude your essay with the personal statement you want to make about yourself.
Writing tips on how to format a college essay
As you're writing your college essay, keep these tips in mind:  
Be authentic. One of the most essential parts of how to format a college application essay is to be authentic. The college wants to know who you are, and they will be reading dozens of essays a day. The best way to make yours stand out is to just be yourself instead of focusing on what you think they want to hear. 
Show you can write . While the most important part of your personal statement is showcasing who you are, you'll also be judged on your writing ability. That's because knowing the fundamental principles of writing is important to college success. Show that you understand the structure of an essay and proper use of the English language.
Give the answer right away. If you're using a specific question as your writing prompt, answer the question directly in the opening paragraph. Then, use the rest of the essay to elaborate on your answer.
Stay on topic. Make good use of your word count limit by being concise and coherent. Stay on topic and refrain from adding any information that doesn't add to the main idea of your essay. 
Write in your voice. Imagine you're speaking to an actual person as you write. Be honest and accurate, using words you normally use. Your essay is a personal statement, so it should sound natural to the reader—and to you too.
Use real examples. Add real-life events and vivid details from your life. This adds color and validity to your personal statement. Personal examples will show you embody the characteristics or values you claim to, rather than merely saying you do.
Keep the formatting simple. Opt-out of fancy fonts that can be hard to read. Stick to fonts like Times New Roman or Arial. Avoid using bolding (except for headings), italics, all caps, or exclamation points. Let your words speak for themselves instead.
Save your essay. Instead of writing your essay directly in the online application, draft and save your essay in a document like Google Docs or Word—or start out on paper and pen if that's what you're most comfortable with. That way you can make edits and use helpful online spelling and grammar checkers. And you won't risk losing your essay if the application times out or you navigate away from it by mistake. When you copy and paste your essay into the application, make sure your formatting, such as line spacing and bolding for headings, remains intact.
Follow directions. Read and understand the specific instructions set by the college. Review them again before you submit your essay to make sure you've met all of the requirements.
Editing tips on how to format a college essay
Finally, edit your essay until you're satisfied it conveys the message you want it to and it's free of errors. Let your first draft be as messy or pristine as it comes out. Then, go back later—several times if needed—to clean it up. Ask yourself these questions as you edit your essay:
Is my essay free of grammar, spelling, capitalization, and punctuation errors?
Is it the proper word length assigned by the college?
Have I answered the question in the prompt?
Does the introduction make me want to read more?
Are there any vague statements I can replace with more specific details?
Do any parts drone on or feel boring?
Does it feel too formal?
Are any parts or words repetitive?
Have I misused any words (such as there, their, and they're)?
Are my sentences varied in length?
Have I shared with the college what I most want them to know about me? 
It can also be helpful to ask someone you trust to read your essay and give you constructive feedback. This might be a trusted teacher, parent, school counselor, or college student. It's best to choose someone who is familiar with the purpose of a college essay.
Ask them to give feedback about your essay using the same questions as above. But they should never try to rewrite your essay. And never let others edit out your voice. Ask them to focus on grammar and mechanics and to give suggestions on items to add in or leave out. 
Above all, ask your guest editor what point they think you were trying to make with your essay. If they get it right, you know you've crafted a college essay that reflects you and your intended message. 
Enhance your writing skills
Bring out your best in your college essay with a course in Writing a Personal Essay from Wesleyan University. Learn how to find your voice, structure your essay, choose relevant details, and write in a way that pulls in your readers.
Related articles
Bachelor's Degree Guide: Resources for Your Undergraduate Education
College Essay Topics and Writing Tips
How Long Should a College Essay Be?
How to Write a Personal Statement
This content has been made available for informational purposes only. Learners are advised to conduct additional research to ensure that courses and other credentials pursued meet their personal, professional, and financial goals.
Develop career skills and credentials to stand out
Build in demand career skills with experts from leading companies and universities
Choose from over 8000 courses, hands-on projects, and certificate programs
Learn on your terms with flexible schedules and on-demand courses