Introduction to the
Q3: Open Response Essay
on the AP Lit Exam
Mr. Chilton
Essay Overview
3 essays total
1 "open response" on book of your choice
Q3 Open Response Essay: Overview
States a theme or idea
Often uses a quote from critic to illuminate / reinforce what it means
Choose a work you've read before of literary merit
Analyze how this theme or idea works in the text you choose
And how it affects the work as a whole
Sample from 2008 example:
In some works of literature, childhood and adolescence are portrayed as times graced by innocence and a sense of wonder; in other works, they are depicted as times of tribulation and terror. Focusing on a single novel or play, explain how its representation of childhood or adolescence shapes the meaning of the work as a whole.
"In some works of literature, childhood and adolescence are portrayed as times graced by innocence and a sense of wonder; in other works, they are depicted as times of tribulation and terror. Focusing on a single novel or play, explain how its representation of childhood or adolescence shapes the meaning of the work as a whole."
What are they asking for? What questions do you need to answer?
In some works of literature, childhood and adolescence are portrayed as times graced by innocence and a sense of wonder ; in other works, they are depicted as times of tribulation and terror . Focusing on a single novel or play, explain how its representation of childhood or adolescence shapes the meaning of the work as a whole .
How is childhood and adolescence portrayed?
What book best demonstrates how this is portrayed?
How knowledgeable/competent do I feel to discuss this book?
How is C&A represented in book X as a whole?
How does it shape the meaning of the work as whole?
2. The List
Each Q3 prompt has a list of books to choose from.
From the 2008 Q3, it looks like this:
2. The List: Advice
Cover it up.
Don't worry about it. If your selection works, it's icing on the cake.
Choose the best book from this criteria:
Appropriate to question
Literary merit
Have meaningful things to say
Biggest Mistake: SUMMARIZING!
If you simply summarize, you cannot make higher than a 5. Summarize only as a means to analyze.
The reader has read your book. If not, they hand it onto someone who has.
They read over 1,000 essays that week, they can sniff plot summary a mile away.
What's the difference between good and great?
See examples.You guess which score...
AP Score: 3
"A banal analysis of Romeo and Juliet, this essay goes little further than reading the play as just an account of teenage love. Its control of language is questionable, and it is less an analysis than it is a recounting of the sad story of all teens, as represented by one case: "The sad truth is this type of thing happens everyday."
Summarized Lesson from this essay:
Don't summarize
Don't try to make "universal truths" about the nature of the world from the book
Pay close attention to details of the book and stay within the realm of the book
AP Score: 5
This essay chooses an appropriate text, Catcher in the Rye, but deals with it only superficially. Though the student asserts on more than one occasion that Holden Caulfield had a "troubling," "troublesome," or "troubled" childhood, no specifics are provided to indicate what was troubled or troubling. It is a shallow and repetitious effort, almost definitive of the superficiality that characterizes an essay with a 5 score. There is a slight discussion of Phoebe and the brother whose death saves Holden's life, but that too is an underdeveloped detail. The essay's reasonably good quality of writing keeps it out of the lower half of the scoring range but does not allow it to rise into the upper half.
Answer the question of SO WHAT?
It's not good enough to state what happened or even that it had a "huge effect," you must state how it exactly affects something
Be very specific
AP Score: 7
This essay is a competent discussion of the social commentary presented in Golding's Lord of the Flies. It does well in developing a representation of childhood distorted by circumstances and coherently discusses the contribution of this experience to the meaning of the work as a whole. Although some textual detail is presented, the analysis is less sophisticated and incisive than that of essays in the 9–8 range. The student demonstrates a firm grasp of the novel in general but offers no sparkling insight. Despite its very accurate and thoughtful reflections on human nature and on Golding's revelation of the dark side of children once they are placed "outside the limits of 'civilized' society," the essay provides only the most obvious observations about the children's misadventures. This response to the prompt does not exhibit the same level of effective writing as do those in the top category.
Use summary as a means to analyze
Be clear with your thesis and intentions
Get to the point
Don't repeat yourself or have any fluff
Want to see a " 9 "?
Google "AP Central Essays Prompts"
Click on samples to and then scroll to last page to get scores and official commentary
Practice on your own!
Use this website: click here → Every AP open response prompt since 1970!
(Or simply Google "AP Literature Open Response Prompts" to find it)
Drill with these and plan out which book you would use and how you would approach it.
See other tutorials online
See all websites and resources posted on my website under "AP Literature Test Prep"
Work hard in class
Be present every day
Ask Mr. Chilton questions afterwards
Work hard on the in-class essays and pester Mr. Chilton as much as possible to improve / question him about your essays
Buy and study your own test prep booklet or check one out from Mr. Chilton
Lit & More
March 2, 2019 ·
Q3 Study Guides: A Meaningful AP Test Prep Assignment
AP Classroom & AP Scoring
When April rolls around my AP ® * Lit students begin preparing for the exam, a process which looks different for each teacher. Many students get the most anxiety when it comes to the free response question, an open-ended prompt asking students to analyze any novel or play. I've found success in having each student prepare a study guide for five different texts.
* AP® is a trademark registered by the College Board, which is not affiliated with, and does not endorse, this website .
Preparation
First of all, students should reflect back on all of the books they have read in preparation for the AP ® Lit exam, both in class and outside of it. This includes both novels and plays, as well as some memoirs, short stories, essays, epics, and other kinds of texts. Each student needs to create a list of five titles to know, inside and out. Here are some of the rules I implement for choosing titles:
They must include at least one play (which may be by Shakespeare)
They must include at least one gothic novel.
They must attempt to include at least two diverse authors, meaning women and minorities.
No author should be repeated more than twice.
Use titles on the range of accessibility , aiming for more obscure books if possible.
The range of accessibility is a continuum that I designed showing how some works are considered "too accessible" by some readers, meaning that they may be too short, too simple, or frankly too popular. Wonderful but accessible books include To Kill a Mockingbird, Of Mice and Men , and Animal Farm . Students should avoid having titles that all rank low on the continuum and try to put at least one more obscure title on their list. This doesn't mean a student can't write about To Kill a Mockingbird . It's a wonderful novel and contains strong symbols and themes. They should just avoid having multiple titles that are low on the continuum. The same goes likewise for having too many titles from a similar time period or genre.
While it is impossible to hit all of these categories, encourage students to choose title combinations that are:
Written by both male and female authors
Representing world literature, or works from outside of America or Great Britain
Including works by minority authors, including writers of color and Native American authors
representing plays, especially those not taught in 9 th or 10 th grade
A mixture of short and longer texts
A balance of old and newer books, including classics and those published in just the past 10 years.
The Assignment
Once students have chosen their titles, I give them a week or two to prepare their study guides. These study guides need to include the following for each title:
The title, author, and year published
The setting (both time and place)*
A list of characters*
A short plot summary*
An overview of themes and symbols, each explained in several sentences
*If time is a factor, or students are being crushed under a weight of other work right before AP ® exams, I sometimes allow these items to be taken from an online study website such as SparkNotes or Shmoop. I'd prefer their themes and symbols be written in their own words, but the rest of the information is really for short review right before the exam. If it speeds up the preparation process this is an accommodation that can be made.
In my classes, the study guides are due the Monday of our AP ® Exam week. I look them over and score them quickly, returning them to the students so they can review them. I also make sure that the week of the exam they have no homework from me. I only ask that they read over their five study guides for 5-10 minutes each day, especially right before they go to bed. They usually bring them to school on the day of the AP ® Exam as well, cramming from them right before the doors open.
This study guide assignment has several benefits:
It clears up a common problem, when students have to write about a book they've read before, but they have forgotten character names or important plot events. By engraining these five stories into their heads, they are readily able to write about them at the drop of a hat.
In the five years of doing this assignment, only once has a student had to write about a book that was not on their study guide. Therefore, it takes away much of the panic that students can feel going into Question 3 when they are unsure of what to write.
It adds a formative grade into my gradebook during exam time, showing assessment for a practical and meaningful assignment that is not busywork.
Looking for more AP ® Lit test prep materials? Check out my AP ® Lit Test Prep Bundle , or my AP ® Lit Test Prep Bonus Bundle !
Reader Interactions
March 31, 2021 at 3:45 pm
Do you have a resource created for the activity? Also, I just have to say thank you for sharing your work! I am a first year AP Lit teacher, and the started kit has been a life saver!
April 1, 2021 at 7:34 pm
Thanks Natalie! I don't have a resource for this since it would be so customizable based on what plays you choose.
April 2, 2021 at 10:36 am
Thank you! That makes sense! Just curious, is there something that you have them collect at a sixth piece of information? There is a sixth item on the list, but I wasn't able to find anything about it. I just wanted to be sure that I wasn't missing an important idea.
April 2, 2021 at 11:01 am
No, that's likely an error with the WordPress block. It never seems to know when a list stops and will supply extra numbers or bulletpoints even when it's over!
Latest on Instagram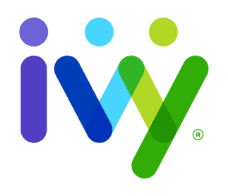 5 Tips for Writing a Great AP Lit Essay
Nervous about the 'free response prompt' on AP Lit? Don't be. We broke it down into manageable steps!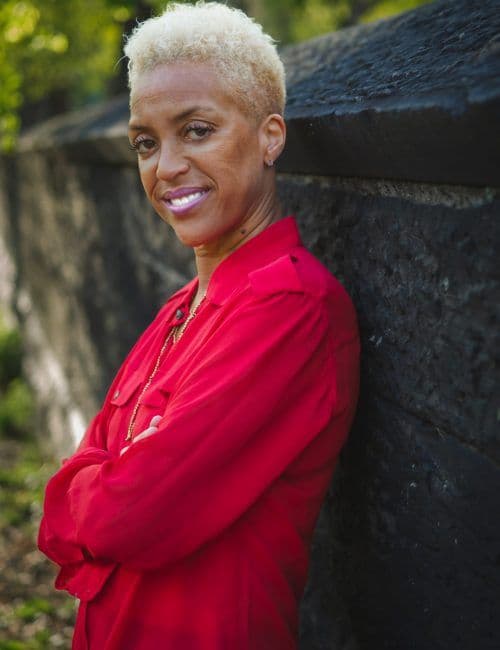 This year, if you're taking the AP English Literature exam, you'll be responsible for responding to three questions, which the College Board calls "free response prompts." First , you'll write a literary analysis of a poem. Second, you'll write a literary analysis of a piece of fiction, which could be an excerpt from a play. Third , you'll analyze a major literary aspect—a theme or a literary device, for example—of a literary work of your choosing.
The last of these prompts attracts perhaps the most attention and, by extension, produces the most anxiety among students. Anyone would admit that such a capacious ('open, roomy') question is challenging, especially when a year of AP Lit has taught you to focus on the details of the book you're reading. And it certainly doesn't help that this question comes at the very end of the essay, and you and your fingers are about as tired as they could possibly be!
But if you approach the prompt with enthusiasm, it can be the cherry on top of your exam, not the straw that breaks the camel's back (getting creative with metaphors is always important in AP Lit!).
Here are five tips to help you write a great essay response to the third prompt on the AP Lit exam.
1. Select the perfect work.
Wait a minute—you can write about anything under the sun, as long as the College Board defines it as "a work of literary merit?" How is that even possible? In truth, your evaluators are using this prompt as a way to gauge your analytical abilities no matter the text. You're not going to be judged for the work you select, as long as it's substantial enough to ensure your analysis can be rich and meaningful. A good rule to live by: if a work pops into your head and you don't immediately have at least a few different ideas for how to answer the prompt with it, toss it out of your brainstorming process. You want to find a work that is challenging and complex in order to show that you're capable of effectively analyzing such works.
You have two main options for selecting the perfect work, both equally effective. The first is probably the most common: choose a book, play, or other literary work you read in AP Lit. Because you read it in class, you will almost surely be familiar with its themes and literary devices. Your second option is to pick a work you've read on your own, which could be anything from a novel you adored over summer break or the Shakespeare play you starred in at school. We recommend creating a short list of works you'd like to write about before you take your AP Lit exam, just to have your options at hand. As you've learned to do in class, consider each work's rhetorical situation. This way, if you're on the fence about whether a work is really "of literary merit," you can ask your teacher or someone else in the know for an expert second opinion!
2. Practice really does make perfect.
You don't know what the third free-response prompt will be, but you know that it will be! The College Board's AP Lit exam page is only one of a gazillion easily accessible resources online that compile prompts from past years and devise hypothetical ones, too. These are great places to look. In the weeks leading up to the exam, we recommend selecting three to seven prompts—the more diverse in content, the better—and practicing with your list of works of literary merit. We recommend practicing with a work no more than two or three times—it's great to know a text inside and out, but you don't want to be a one-trick pony in case the prompt on the exam doesn't lend itself to an essay about that text.
3. Outline, outline, outline!
Whether for AP exams , the SAT , or the ACT , you've heard the dictum a million times—outlines make better essays, even when your time feels extremely limited! When it's time for the test, this can feel a little bit trite, but we challenge you to find one soul in the grand history of the AP English Literature exam who hasn't benefited from creating even a rough outline. This is the place where your reasoning and organization come alive. We recommend devoting 5-7 minutes to your outline—the lower end if you're confident you know the text inside and out and just need to nail down your claims and evidence, and the higher end if you need to jog your memory and give your thesis a bit more time to gestate.
What should your outline include? Keep it clear and concise. You definitely want to write your thesis; plan the topics of your body paragraphs, including potential topic sentences; and—a helpful, oft-forgotten third part—remind yourself why the work you've chosen is the best for the prompt. This last part won't be formally integrated into your essay, but it's extremely helpful as you try to stay focused and pointed while writing what can feel like an impossible broad essay.
4. Each paragraph is a new opportunity to be creative
The third free-response prompt, and the AP Lit exam in general, is extremely structured. It can feel downright constricting. The little-known truth about the last essay is that it's the most creative part of the whole exam. You not only get to choose the prompt, but within the roughly five-paragraph structure of the essay you're penning, you get to be quite creative with what you say in each paragraph. There are so many ways to explain to your readers how, say, a symbol illuminates an important theme in a text. We find this knowledge incredibly liberating; paired wisely with the organization that the outline and the essay require, this creative approach can lead to a top-notch essay.
5. Proofread, but not just for the sake of proofreading.
We've all been there—time is nearly up, you've put the period at the end of your conclusion, and now it's time to make sure you haven't written an incoherent jumble of nothingness. This is the last, crucial step before handing in your AP Lit exam and never reading again (just kidding!)
Because you're so exhausted from hours of test-taking, proofreading your third free-response essay can feel like a chore—a hurdle you have to jump to reach the finish line. But it can also be an opportunity to make sure your argument, your analysis, and your claims and evidence are coherent . We don't mean that you should restructure your thesis—there isn't time for that, and we're sure it's great, anyway!—but we encourage you to make sure that every sentence is as clear, concise, and (reasonably) creative as possible. Proofreading is the time to read every sentence with a fundamental question in the back of your head: What is this sentence doing, and what are the words that form it doing? If something feels like it's not pulling its weight, don't hesitate—change or delete it. Now that you've nailed the bigger picture, you must demand only the best from the details.

WORK WITH ONE OF OUR AP EXAMS TUTORS
Our team of 50+ brilliant and caring tutors have helped thousands of students gain confidence, improve AP test scores, and achieve their academic goals!
Related Blog Posts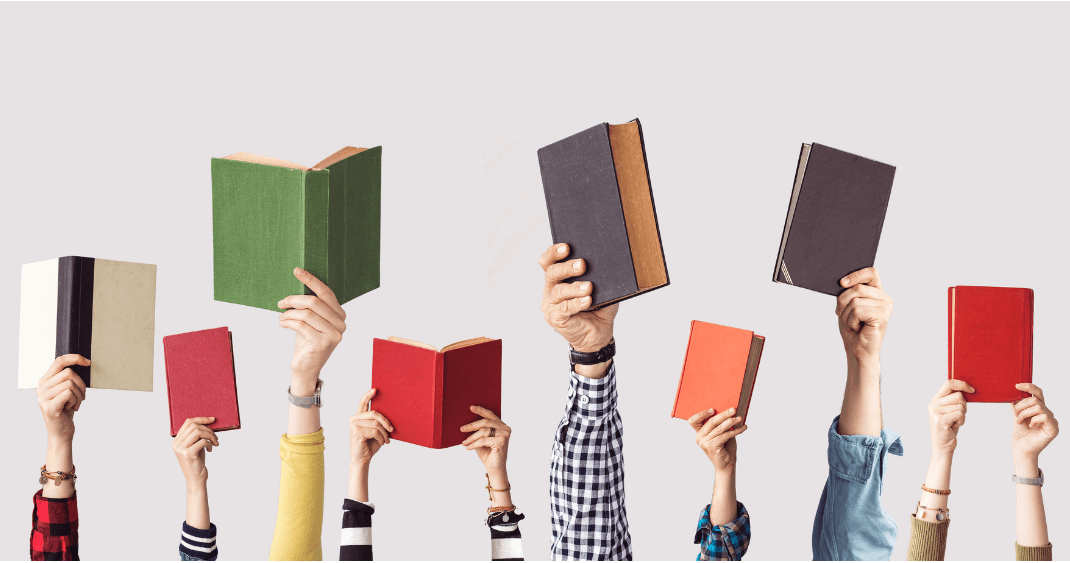 ALL PREPARATION PDFs
LATEST FG JOBS
AP Lit Essay Examples 2021 With Test Format and Writing Guide
If you are about to write your AP world history essay, then this article is what you will need. This article gives you a complete guide to writing your essay as well as providing you with an AP lit essay example.
AP Litterature Essay
Advanced Placement English Literature and Composition (or AP English Literature and Composition, AP Lit and Comp, Senior AP English, AP Lit, or AP English IV) is a course and examination offered by the  College Board  as part of the  Advanced Placement Program .
When AP exams were first implemented, English Language and English Literature were initially combined. The course advances this understanding through a combination of selective factual knowledge and appropriate analytical skills. Students used to study all prehistory and history, especially from 8000 BC to the present day.
However, it was announced in July 2018 that the test would be changed to an AP World History: Modern exam that only contains content since 1200 AD, starting in the 2019-2020 school year, with plans for a new course with the time before that called AP World History: Ancient.
The AP World History exam was first administered in 2002. Students in the United States usually take the course in their second year of high school, although they are not generally required to do so.
Test Format
The first section of the AP World History exam consists of 55 multiple choice questions with a 55-minute time limit. The questions are not divided up evenly between the 9 units.
Guide to Writing Ap World Essay
below are some necessary steps you need to follow if you are to complete the AP world essay .
Step 1: Analyze the Prompt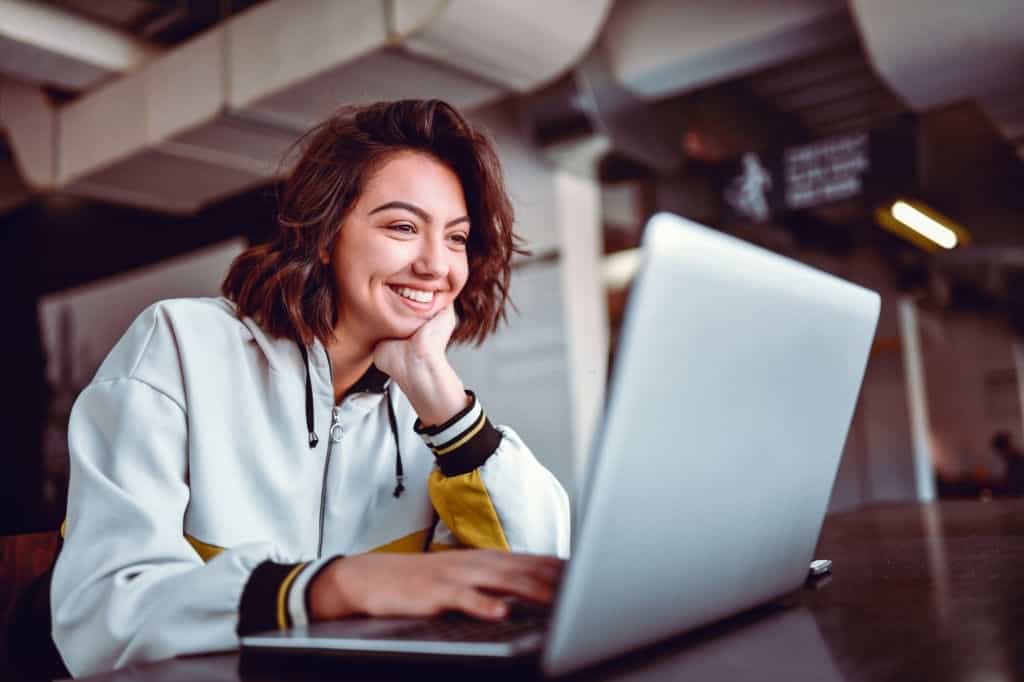 First, read the prompt itself. You'll need to develop an argument using the skill of causation: how did empire-building processes affect political structures in the years from 1500 to 1900? The prompt uses the verb to evaluate, so you will need to make a claim about the effects on political structures.
Spend the 15-minute reading period analyzing the documents themselves, thinking for each document about its authorship/historical situation, the main idea, and why it was written.
Begin grouping the documents into categories that you can use to help organize your essay . A sample high-scoring writer's notes on the documents appear below:
King of Kongo asks the king of Portugal for help because Portuguese trade is upsetting the vassal system
Cortes uses weapons and allies to kill Mexican
Puerto Rico population trends: native population ↓, European ↑, mixed ↑
French letter describes Mughal use of rajah system in India
British governor in India's letter to East India Company says British policies better for economy
Churchill describes the effectiveness of guns in Sudan
Japanese cartoon describes Russian expansion as "black octopus" during the time of Russo-Japanese War over territory
Groups of empire-building processes:
Military: 2, 6, 7
Colonization: 3
Economic: 1, 4, 5
Step 2: Plan Your Response
Next, take time to plan your response. Focus on formulating a strong thesis, and check your plan against the six DBQ requirements. See the sample plan that a high-scoring writer might make.
Scoring requirements are written in bold for reference; note that the writer includes six of the seven documents and plans to meet the requirement for describing at least three documents' sourcing by noting the viewpoints of two documents and the purpose of one document.
Since the prompt asks for how empire-building affected political structures, the writer will organize the essay by explaining multiple causes (processes) that impacted political structures.
Context:  Native American governments (villages and empires)
military and colonization destroyed political structures in the Americas where disease played a role
combination of processes allowed infiltration of political structures in Asia and Africa
( complex understanding:  multiple causes)
Cause 1: military conquest → destruction
Spanish advantages: horses, guns, local support
Sourcing 1: viewpoint: Cortes justifies actions by attributing the victory to God
Additional evidence:  Pizarro defeat of Inca; Spanish set up viceroys and social hierarchy
Sourcing 2: viewpoint:  perhaps exaggerated, but shows British expect weapons will win
Cause 2: colonization → replace native populations' governments
Stats of native peoples, Europeans
An additional factor of disease
Cause 3: military + colonization + economic influence → gradual political power
Describes political system of rajahs, hints at instability
British merchants would gain power
Br. didn't have "fixed plan," but "destroyed" native populations' economic policies
Br. Gov. made India a colony
Port. merchants undermining the king's power
Sourcing 3: purpose: submission may not be genuine
Step 3: Plan Your Response
Use your plan to write out your response—if you've taken the time to plan effectively, everything you write should support your thesis.
Step 4: Proofread
Leave a minute in the end to complete a brisk proofread and double-check that you met each of the DBQ requirements.
AP Lit Essay Examples
Before the arrival of Europeans, Native American societies had established diverse political structures. The villages in the northeast of North America practiced a mixture of agriculture and hunter-gathering and sometimes formed alliances among tribes. The large-scale empires of the Mexica and Inca in Central and South America had centralized power in city-states and exacted tribute or labor from subjugated tribes. However, these societies would experience political upheavals when Europeans began their quest for territory in the 1500s. Empire- building typically involved a combination of the processes of military conquest, colonization, and economic influence. Where epidemic disease was also a factor, military and colonization strategies sometimes resulted in the total destruction of previous political structures in the Americas; a combination of the three processes permitted empire-builders to gradually infiltrate, then supersede, the political structures in Asia and Africa. continue reading… The extremes of military conquest sometimes resulted in the destruction of the native populations' political structures. Document 2 references the Mexica people's violent devastation at the hands of the Spanish, with a hundred falling "at each discharge of guns." While Cortes attributes his victory to God's favor due to fighting for his faith and king, tangible factors gave him the practical advantage: horses (which were not native to the Americas), guns, the Mexica's unfamiliarity with such weapons, and the support of local allies. Cortes, perhaps seeking to impress the king, likely exaggerates in the claim that the victory was "without ourselves sustaining any injury"; still, the claim indicates both the strength of the Spanish military technology and their attitude of superiority that they used to justify their takeover of the existing Mexica government. Also using military technology and the support of other tribes, the Spanish under Pizarro took control of the Inca empire in the Andes. In both locations, the Spanish essentially destroyed the empires and installed their own political systems, with viceroys who served under the Spanish crown and a hierarchical class system that gave preference to those of European ancestry. continue reading… The effectiveness of military conquest for destroying political structures is also demonstrated in Document 6, an account of a battle in Sudan that demonstrates the awesome firepower of machine guns to leave the Sudanese fighters in "tangled heaps." Although the document, written by the British Churchill, might provide a glorified account of the battle that exaggerates the British advantage, the fact that Churchill expected their weapon technology would automatically give victory is indicated in the disbelieving sentence: " It appeared to our cavalry commander that the [Sudanese fighters] would actually succeed." Countries sending large numbers of settlers was another effective method of empire-building. This process enabled European nations to replace native governments in the Americas. For instance, Document 3 indicates that from 1530 to 1795, the proportion of Native Americans in the population of the colony of Puerto Rico dropped dramatically from 36.4 percent of the population to just 2.5 percent. At the same time, Europeans as a share of the population rose from 10 percent to 51.5 percent by 1860. The increase in the proportion of Europeans and blacks corresponds with the Spanish overrunning the native populations and instituting plantations. The spread of diseases among the native populations made it easier for the Spanish to do away with long-standing native governments and establish their own political structures in the Americas. In India and Africa, Europeans utilized the old strategies of military force and colonization, but unlike in the Americas, newly introduced diseases did not have such a devastating effect on native populations. Thus, the process of empire-building also involved longer-term economic policies that caused a more gradual build-up of political power. continue reading…
European merchants gradually expanded their power in India, aided by the decline of the Mughal empire, as explained in Document 4. A French physician describes the emperor's practice of "nourish[ing] jealousies" among the local rajahs, many of whom commanded armies larger than those of the emperor, to distract the rajahs from ever threatening his power. By describing this potential threat to the emperor, the document hints at the potential for outsiders to take advantage of the political instability, as indeed the British merchants extended their economic influence into political control. Indeed, in Document 5 a governor of the East India Company affirms that British control happened through "fortunate and unforeseen occurrences" rather than a "fixed plan." He also confirms the power of economics in gaining political control, praising the economic policies of the British and celebrating the "destroyed" economic policies of the "natives." Eventually, the British government would take over the East India Company's holdings and rule India as a colony. Document 1 also affirms the potential of economics to provide inroads to political power: King Afonso I of Kongo in Africa appeals to the King of Portugal about the behavior of Portuguese merchants, who are undermining King Afonso's power by enrich- ing his vassals, making them no longer "content and subjected under our control." continue reading… King Afonso's highly submissive tone ("I kiss your hand many times") may indicate not genuine submission to the King of Portugal, but rather an understanding of the threat that economic power has on his political power. His letter could be part of a calculated approach to get help restoring his political power by appealing to the Europeans' attitude of superiority. Overall, the empire-building processes of conquest, colonization, and economic influence allowed empire-builders to exert power over territories. When additional factors, such as epidemic disease, also played a role, as they did in the Americas, the empire-builders could sometimes briskly overthrow and replace the original political structures. In locations such as India, empire-building involved a more complex interplay of economics with the pre-existing political structures, though the Europeans were still able to eventually gain control.
Download PDF – AP Lit Essay Examples1
If you have any other questions regarding the ap lit essay examples ,  you can leave your comments below at the box provided below.
Also, do well to share this link with all your friends and loved ones. That is on all your social media platforms.
Comments are closed.
RECENT POST
How Much is Pounds to Naira
Dollar to Naira Bank Rate Today Exchange rate
How Much is Euro to Naira
USD to Naira Black Market: October 2023 Price Update
Black Market Dollar to Naira Today: 03, October 2023
100 Dollars to Naira Black Market Today: 03, October 2023
Aboki Dollar to Naira Today Black Market: 3, October 2023
1 Dollar To Naira Black Market: September 2023 Price Update
South Africa Currency to Naira: Check September 2023 Price Update
Current Dollar Rate to Naira: Check September 2023 Updated Price
Euro to Naira Black Market Exchange Rate: September 2023 Price Update
1 Dollar to Naira Today: 29, September 2023
Exchange Rate Dollar to Naira: Check September 2023 Price Update
How Much is Dollar to Naira Today In Black Market?
Black Market Dollar to Naira: Check September 2023 Updated Price
Pounds to Naira Black Market: September, 2023 Price Update
Dollar to Naira Black Market Today: September 2023 Price Update
Aboki Dollar to Naira Today: Check September 2023 Price Update
How Much is Dollar to Naira Today?
Unveiling Florida's Unique School Culture: What Sets it Apart from the Rest of the USA
Advertise Here
Privacy Policy
Currentschoolnews.com complies with the Digital Millennium Copyright Act and takes prompt action to remove infringing material upon receiving valid takedown notices. We respect intellectual property rights and expect our users to do the same.

Don't miss this opportunity
Enter Your Details
Bennie Hawra
Customer Reviews
Allene W. Leflore
Write my essay for me frequently asked questions
Customer Reviews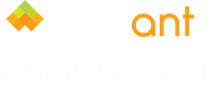 What are some tips for writing the Argument Essay (Q3) for AP English Language?
1 expert answer.
Rebecca S. answered • 11/20/21
Certified Teacher, Advanced Placement English Lang and Comp. Teacher
Take 5 minutes to read the prompt and think about what you already know about the topic. Read the prompt and think about what position you want to take. Do you want to defend, qualify, or refute?
Think about what you already know about the topic. To prepare in advance, you need to read read read. Read the news daily as well as nonfiction.
Use the RELISH acronym to help you prepare your evidence.
Religion, Entertainment, Literature, Imaginary (anecdotal), School, History
Take 5 minutes to plan. Construct a solid thesis and make a rough outline. Remember you can edit as you go, but those five minutes to plan is the most important part of the entire essay writing process.
Write for 30 minutes. Take time in your intro to address the prompt and to show the readers that you understand the issue. Your thesis should come last.
The body paragraphs should be well developed with at least two pieces of evidence in each one.
You should include a counter argument as well. This can be in the main paragraphs or as a small separate paragraph before the conclusion.
Your conclusion should NOT just restate your claims. Leave the reader with something new such as an anecdote or a call to action or a logical appeal to reinforce your thesis statement.
Still looking for help? Get the right answer, fast.
Get a free answer to a quick problem. Most questions answered within 4 hours.
Choose an expert and meet online. No packages or subscriptions, pay only for the time you need.
RELATED TOPICS
Related questions, can i end a sentence with a preposition.
Answers · 37
When do I use which or that in a sentence?
Answers · 17
Is there any proof that Shakespeare wrote his plays?
Answers · 16
Is it wrong to write in passive voice?
Answers · 43
How do I know when to use affect vs effect?
Answers · 36
RECOMMENDED TUTORS
Jonathan K.
find an online tutor
English tutors
SAT Writing tutors
Language Arts tutors
Grammar tutors
Speech tutors
Writing tutors
Creative Writing tutors
Spanish tutors
related lessons
Need help with something else? Try one of our lessons.
Need help with something else? Try searching for a tutor.

AP® English Literature
The ultimate list of ap® english literature tips.
The Albert Team
Last Updated On: March 1, 2022
Managing to score a 5 on the AP® English Literature and Composition exam is no easy task. In 2020, for example, only 12.5% of students earned a 5 on the test. But don't let that statistic scare you! While such a number may make you want to throw in the towel, it is possible to ace this exam through hard work, preparation, and determination. In this post, we'll break down tons of AP® English Literature tips for you to tackle your exam.
The AP® English Literature and Composition exam is designed to test your ability to think critically and analyze literary excerpts. The test is three hours long and consists of a multiple-choice portion (worth 45% of your grade) and a free response portion (worth 55% of your grade).
The best way to score a 5 on the AP® English Literature exam is to practice, practice, practice. And we're here to help. Below, we've compiled an ultimate list of AP® English Literature practice tests, study guides, AP® Lit prose essay examples, test-taking strategies, and more. Think of this page as the ultimate AP® English Literature review.
If you're looking for online solutions, use Albert . If you're looking for old school review books, read this for the best AP® English Literature review books .
What We Review
Overall How To Study for AP® English Literature: 9 Tips for 4s and 5s
1. complete any and all summer work assigned.
AP® English Literature, as its title indicates, requires a lot of reading. Chances are, your teacher will provide you with a reading list and expect the required titles to be read when you walk into your first day of class. In some cases, you may even be assigned a report or project to be completed before you begin the class.
These summer assignments serve as crucial moments in the long and difficult process of developing yourself into a budding literary critic. If you take it seriously and complete a proficient assignment, it will show your teacher that you are in the course to learn. This attitude will make the school year a lot more bearable for both you and your instructor.
2. Read Thomas Foster's How To Read Literature Like a Professor
Foster's book offers an accessible and entertaining gateway into the complex and often confusing world of literary criticism. Chapters include explanations and reviews of subjects like symbolism, theme, irony, context, and more.
It is an excellent way to begin getting yourself to think deeply about literature, and it offers clear examples of close- and critical reading. It also discusses a wide variety of classic literary works which will help familiarize you with what academics call the "canon." (More on this in the next tip.) It's very readable too. Buy it, read it, mark it up, and keep it by your side throughout the class.
3. Become familiar with the Western Canon
Often referred to simply as "The Canon," the Western Canon is the body of high-culture literature, music, philosophy, and works of art that is highly valued in the West, i.e. the poems, prose passages, and drama selections that you will mostly see on the AP® Lit exam.
Cultivating a basic understanding of these texts and their authors will not only familiarize you with the history and development of the English tradition but also strengthen your understanding of the "conversation of literature," the innumerable and complex ways that authors and their works speak to each other and interact. We recommend reading at least the first chapter of Harold Bloom's book on the subject to get a basic understanding.
We also insist that you familiarize yourself with the various problems that the upholding of such a canon produces. During the 80's and 90's, a canon war of sorts took place among English departments, with progressives aiming to dismantle the canon on the grounds that it neglects many African-American, female, queer, and impoverished writers in favor of spotlighting "dead white males." Understanding this friction will deeply enrich your understanding of literature and increase your chances of scoring a 5 on the exam.
4. Learn how to analyze text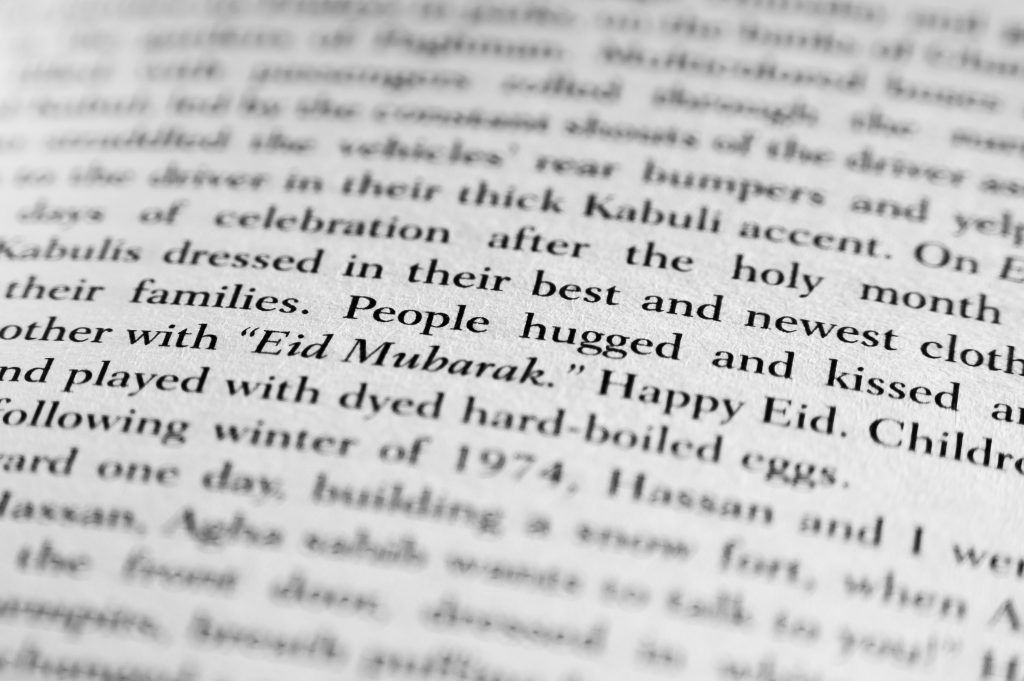 Analyzing literary text comprises an incredibly large portion of the AP® English Literature course and exam. It's important that you learn how to examine the text both as a whole and as a part. Analyze the setting, characters, and plot of the piece. However, it's also imperative that you understand how to look deeper within the details. Deconstruct the text and examine its theme, look for literary devices, and motives. Do not merely summarize. Foster's book from tip #2 is a great place to start developing your critical reading skills.
5. Develop a daily reading habit
This is literature! Therefore, you should become accustomed to reading…a lot! However, this does not necessarily mean that you have to aim to read an outrageous number of books or anything. You just need to at least make an attempt to read every day.
Get a subscription to a major publication like The New Yorker or The New York Times , or you can check out our comprehensive AP® English Literature Reading List for a list of essential works. As you read, try to dissect the depth of the text. After a few days of this, you'll be surprised at how easy analysis can come to you once you train your mind to question everything.
6. Ask questions to seek clarity
Your teacher is there to help; it's their job. If there's anything you don't understand, be sure to ask your instructor even if you feel embarrassed or shy. Understanding a concept you previously had trouble with is sure to be a huge weight off of your shoulders. Asking questions and literature go hand-in-hand. Some go-to's include:
"How did the author create that tone?"
"How do you properly weave evidence into your argument?
"What is the meaning of this word?"
7. Form a study group and meet either weekly or bi-weekly
Studying with other people provides opportunities to approach subject matter from different angles, and analyzing literature is all about understanding and engaging with various perspectives.
Everyone brings their own experience to the text, and what better way to learn about new perspectives than through a study group? Meet weekly or bi-weekly at a coffee shop or friend's house, and maintain a focused but casual tone. Also, create a checklist of what to review with your group prior to meeting to provide structure to the meeting.
8 . Make flashcards of literary devices, terms, concepts, works, and more
The AP® English Literature exam consists of tons of questions involving literary devices, authorial intention, works and authors, and more, so it is imperative that you develop a strong understanding of the literary lexicon.
The easiest way to strengthen your vocabulary is to make yourself some flashcards with the most common literary devices, authors, works, and rhetorical techniques, and carve out at least 30 minutes per day to review. If you'd prefer to use an online resource, make some flashcards over at Quizlet !
9. Experiment with different study styles
Everyone has different preferences when it comes to studying. Maybe you're a visual learner. Perhaps you like to listen to the material to really understand it. The best way to find out what form of studying helps you best is to experiment. Use flashcards one day, read and summarize material the next, take a practice exam after that, and then try a study group. Variety is key!
Now that you have a grasp on how to get through the actual coursework of your AP® English Literature and Composition class, it's time to learn how to study for the exam at the end of the year.
First, we'll take a look at some tips that are sure to help you ace the first portion of the AP® Literature exam: the multiple-choice section. This portion is worth 45% of your total score and it consists of several passages to read and 55 questions to answer, which you have exactly one hour to complete.
Let's get started.
Return to the Table of Contents
AP® English Literature Multiple-Choice Review: 11 Tips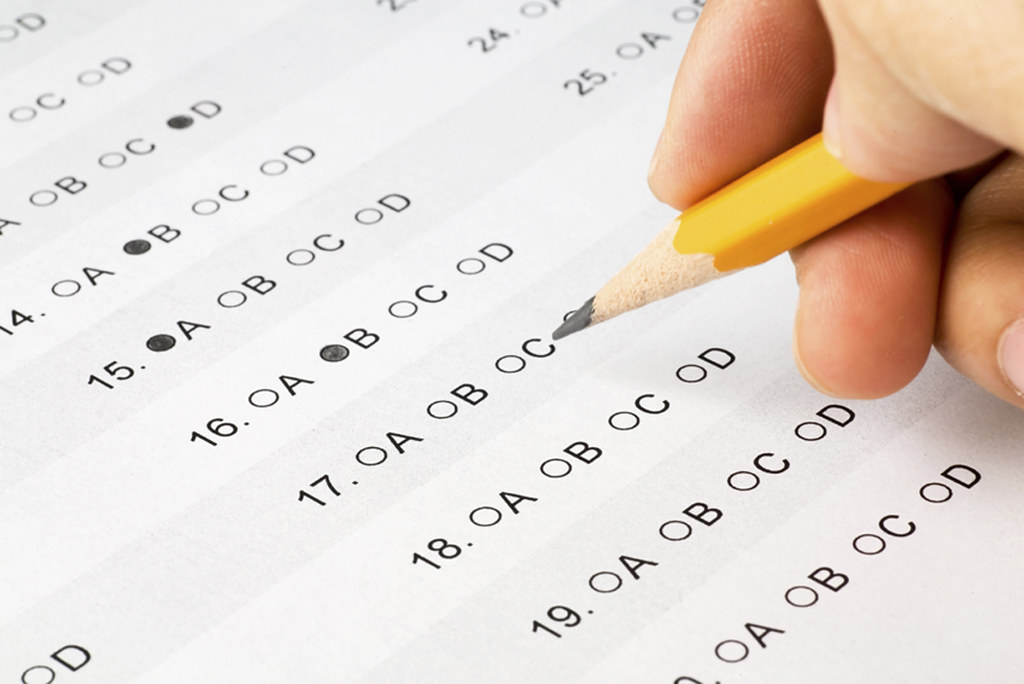 1. Choose a multiple-choice strategy: read the passages first or read the questions first
Most people are familiar with the classic shortcut when it comes to taking multiple choice tests—read the questions first, then scan the passages to look for the answers. This method of approaching the AP® English Literature exam can work. It can give you a more focused, determined approach on what to look for when reading the passage. But it can also be distracting to some.
On the other hand, you can read the passages first and then answer the questions. This is the more straightforward, perhaps more traditional way of approaching the multiple-choice section, and it works best for people who like to do things in logical, sequential ways. Work through a few practice exams, and then decide which works best for you and stick with it.
2. Look deep within the text for implications and subtleties
Analyze the passages within the exam very carefully. There will undoubtedly be questions covering the tone of the passage, or the author's purpose for writing it. Was it to inform or persuade the audience? To create a specific mood or tone? Perhaps the author used some literary devices like allusions or irony. Closely read the passages and you will have no problem identifying the answers to questions that are specific to the literature side of AP® English. Avoid interpreting the text at face-value.
3. Carefully read the questions and mark them up
If you don't understand what the question is asking, you can't possibly expect to know the answer. Take a deep breath and calmly read the questions, dissecting them completely by marking them up with underlines, circles, and more. If you'd like you could create your own system, where underlining represents, say, imagery, and circles represent irony, etc.
Sometimes, the writers of the test will throw in certain words or phrases that lead the question in a different direction. For example, the words " EXCEPT " and " NOT " are often used at the end of questions, and this can confuse you. Underline these keywords to force yourself to pay attention to them.
4. Eliminate answer choices that are obviously incorrect
Ever since you were young, you've likely heard the helpful suggestion of deducing answers. If you're familiar with the subject matter of the question, it should be easy to rule out at least one of the choices that you have determined not to be correct.
Physically mark out the answers you believe are wrong by crossing or exxing them out. It will help you to visually see which answers couldn't possibly be correct, and it will make the multiple-choice questions much more manageable.
5. Reread parts of the passage that are pertinent to the AP® English Literature questions
If a certain question throws you slightly off, return to the passage to clear up your confusion. Most of the time, the answer can be found either directly inside the text or just outside of it through implication and metaphor.
You may even want to put a star, dash, or some other marking beside portions of the text that contain answers or key phrases or moments. That way, if you have extra time at the end of the test, you can go back and check your answers quickly.
6. Pay attention to time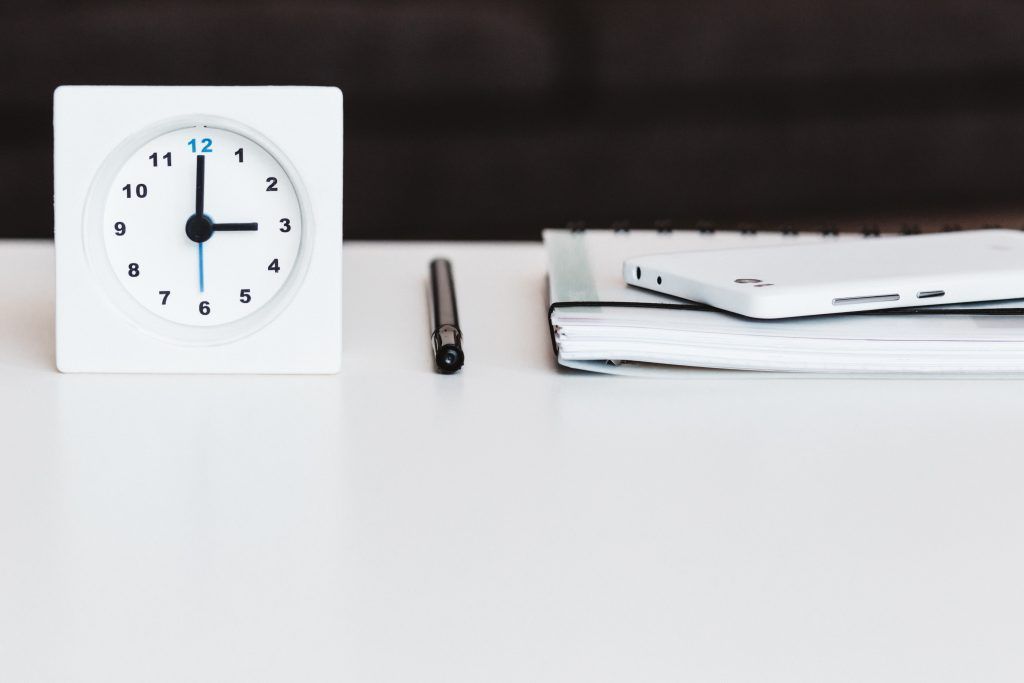 This is a timed exam. You have 60 minutes to complete 55 questions. This allows for an average of less than a minute per question when you account for time spent reading passages. You have absolutely no time to sit at your desk staring blankly at questions you don't quite understand.
Luckily, there is no penalty for answers marked wrong—or answers not marked at all—on the AP® English Literature exam. This means you should definitely skip the questions you're unsure of. Mark them in some sort of way so that it is noticeable that you haven't answered them yet. Then, if you have some time at the end of the test, you can go back and see if you can come up with the answer. Alternatively, if you can't seem to find an answer: guess!
7. Formulate summaries of the passages in the margins
If you are a fast worker, this tip may prove extremely helpful for you. A few of the multiple-choice questions may test your overall comprehension of the passages you read. In the margins of the page beside the passage, jot down a few bullet points outlining the plot progression as you read. This way you can refer back to your notes when answering questions rather than searching the entire text. Think of this strategy as you are creating a treasure map of the passage, drawing up a guide which will lead you to the hidden treasure.
8. Be wary of "All of the above" and "None of the above."
There will be a few times where "all of the above" and "none of the above" appear as answer choices on the AP® English Language exam. These can be tricky. Remember that "all of the above" means that every single provided answer choice is correct, so if you are somewhat unsure of a single answer then be weary of "all of the above." The same goes for "none of the above." Be confident that all choices are either correct or incorrect.
9. Create a daily study routine and stick to it
You will not be able to score a 5 if you decide to cram the night or even week before the exam. Therefore, you must develop a daily study schedule as soon as the year begins. One way to do this is to set an alarm on your phone to remind you to study. Moreover, take the flashcards you've made with you wherever you go. Keep them in your wallet, in your purse, or even in your car. Whenever you have a moment of free time, instead of scrolling through Twitter or Facebook on your phone, run through a review of your terms. Ultimately, create your own AP® English Literature study guide. It'll stick better in your memory and help your AP® Literature exam score in the long run.
10. Work through multiple practice exams
The most helpful and effective way to prepare for the multiple-choice portion of the AP® English Literature exam is by testing yourself. Prepare early in the semester for the test by taking practice exams. We offer tons of practice assessments with our AP® English Literature course and so does College Board , but if you're more of a pen and paper person, you can use the recommended AP® Lit books here .
Shoot for one practice exam per month, and be sure to time yourself when working through the practice exams. This will help familiarize you with the ins and outs of the exam itself while simultaneously strengthening your test-taking skills. We can't stress this tip enough.
11. Don't let your stress and anxiety overwhelm you
Sure, the AP® English Literature exam is a difficult and important test. And yes, it affects the amount of college credit you receive coming out of high school. But at the end of the day, it's just a test. Anxiety and stress can severely affect your ability to function and think correctly. Take a deep breath periodically throughout the test. It'll help calm your body and soothe your mind so you can concentrate better.
Now that you have some tips on how to tackle the multiple-choice portion of the AP® English Literature exam, it's time to focus on the most challenging part: the free response portion. In this portion, you have two hours to complete three essays. This section tests your ability to analyze passages and dissect them to form logical interpretations to be illustrated in your essays.
Here are some tips for nailing the free response portion of the AP® English Literature and Composition exam:
AP® English Literature Free-Response Review: 13 Tips
1. Critically read and mark-up the question
The first step towards writing an awesome essay on the AP® Literature exam is reading (and understanding) the question. What are the authors of the test asking for specifically? As you read the question, underline, highlight, or circle key words and phrases. Think critically about what the question is asking of you. The scorers of the free response portion want essays that are clear and to the point. Simply restating the prompt will result in a huge deduction of points. Regurgitating the question will show the reader that you may not be confident in your ability to dissect passages. Avoid this by spending time with the question and marking the AP® English Literature prompts up.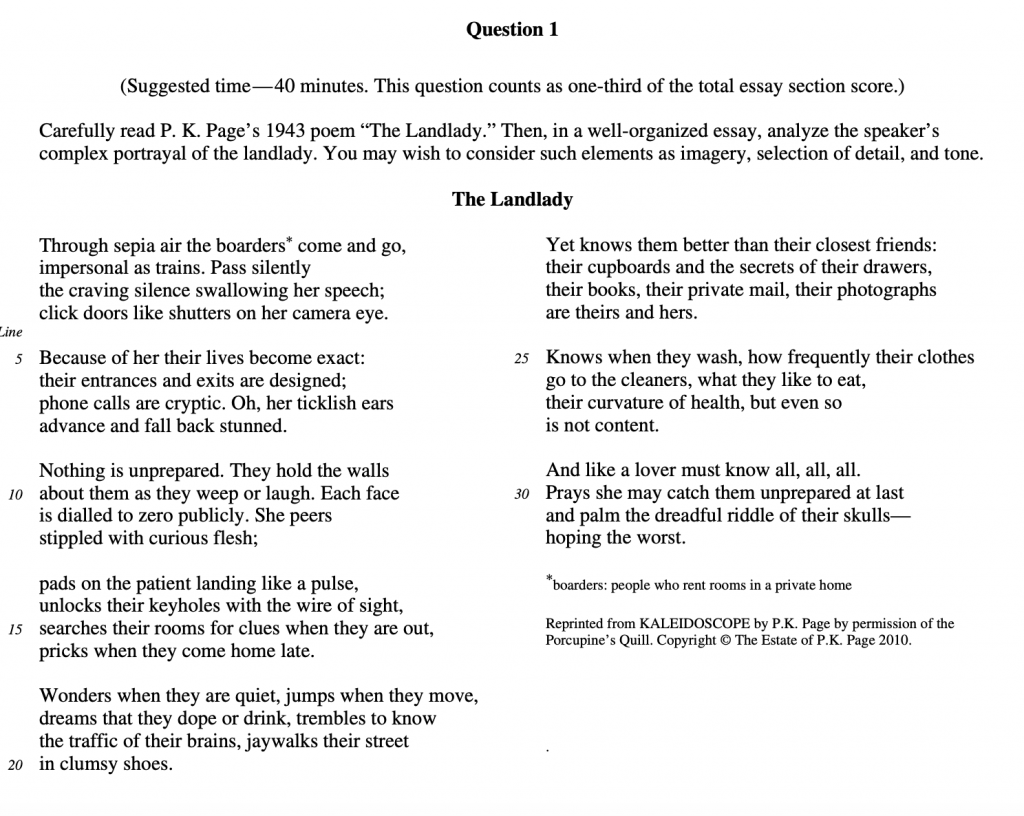 Here, the key words and phrases to underline are "analyze" and "portrayal" as they point you toward what you are to do and where you are to focus. Additionally, the prompt includes further areas to highlight including, "imagery, selection of detail, and tone."
2. Develop a strong, well-developed AP® English Literature thesis statement
A well-written thesis is the basis of all successful essays. As mentioned previously, do NOT restate the question. In fact, one of the biggest mistakes students made in the 2019 exam involved moving from commentary (point by point observations) to more cohesive claims. In other words, students had difficulty strengthening their observations into arguments. Many times, this error stems from having a weak thesis statement. Think of your thesis as your essay's central claim, its expression of its argument. Crafting a perfect thesis statement is indeed difficult, so if you find yourself totally lost, check out AP's very own video lecture on the subject .
Here are examples of good and bad thesis statements over an essay concerning free speech:
Bad Thesis: "This paper will consider the advantages and disadvantages of certain restrictions on free speech."
Good Thesis: "Even though there may be considerable advantages to restricting hate speech, the possibility of chilling open dialogue on crucial racial issues is too great and too high a price to pay."
3. Structure the essay with a cohesive mode of organization
Organization is key to writing a great essay. If your analysis moves all over the place in a discursive manner, the reader will get angry, and you don't want to make the reader angry. You should be greatly familiar with the basic five paragraph essay outline before taking the exam. While this outline isn't necessarily set in stone (it can be adjusted, expanded, shortened, etc.), it does serve as a tried and true method of organization.
After you dissect the question, prepare an outline within the first few minutes of writing your essay. Perhaps even use a diagram, if you're a visual learner. A clear and precise outline can help prevent rambling when answering the question in your essay.
4. Use high-level, academic vocabulary
Since this is an exam for an Advanced Placement English course, it is imperative that you use a vocabulary that reflects a higher level of education. Avoid slang, colloquialism, and vague language like, "sort of," "kind of," and "very." These lower the professional and academic tone of your essay, and they will obfuscate your writing with ambiguity.
On the other hand, don't go overboard with smarty-pants language that you don't have control of. This will render your essay pretentious and unclear. To strengthen your academic vocabulary, you should make flashcards on Quizlet and develop a daily study habit. Check out our 15 Must Know Rhetorical Terms for AP® English Literature page , too.
5. Mark-up the passage and refer back to it
On the first two essays, you will be asked to read a passage and analyze it according to the instructions given in the question. Use the passage to your advantage. As you read mark it up by circling, highlighting, or underlining key words or phrases. One common misconception that occurred in the 2019 exam was students relying on plot summary instead of focusing more specifically on details or elements and explaining how these illustrate their points. To avoid this, frequently refer back to specific parts of the text.
6. Develop familiarity with many literary works to ace the third FRQ
The third free response question on the AP® Literature exam is more open-ended than the first two. AP® describes the FRQ as this: "An analysis that examines a specific concept, issue, or element in a work of literary merit selected by the student." Essentially, you will respond to an open-ended prompt by selecting your own work of literary merit to analyze. Therefore, you must become familiar with a wide variety of texts that could help you answer the question. It's important that you keep this particular essay question in mind as you work throughout the semester. Check out our Ultimate AP® English Literature Reading List!
7. Practice frequently using previous exams and consulting rubrics
As they say, practice really does make perfect. A good option for practicing free response questions involves searching the Internet for old exam rubrics. These show you exactly what the scorers are looking for in an essay. The AP® Literature section of AP® Central has several practice exams for your use. Take advantage of this and practice writing essays using different prompts from previous exams. We also offer practice exams filled with free response prompts that can help you develop your writing skills.
8. Use a good writing utensil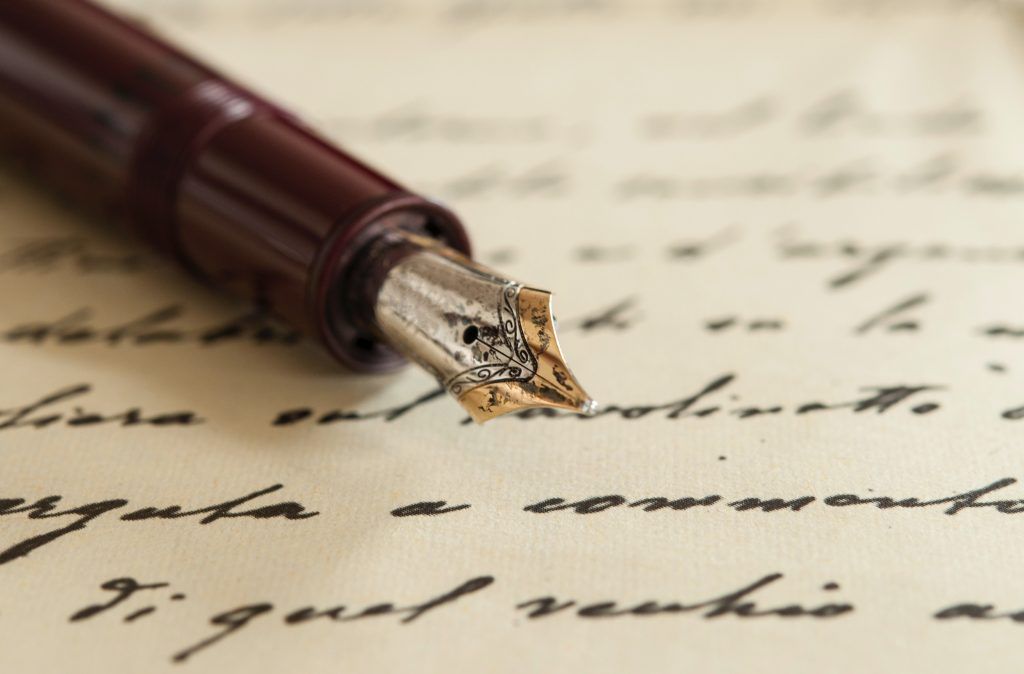 Nothing is worse than getting halfway through an essay and having your pen run out of ink, or your pencil getting smudged. Often, readers prefer the look and clarity of black ink to colored ink or the graphite of pencil. Take that into mind when going into the free response portion of the exam, and have a handful of backup writing utensils at hand when you take the test. The Ticonderoga pencil is a tried and tested stalwart, and we recommend it.
9. Pace yourself throughout the test
Before the free response portion begins, work out how much time you need to spend on each question. It may even be helpful to bring a watch to time yourself on each essay. Remember: there are three essay questions total: one literary analysis of a poem, one of a passage of prose fiction, and one analysis of a specific concept, issue, or element in a work of literary merit. You have a total of two hours, so we recommend that you spend 40 minutes per question. However, you also need to be sure that you are not rushing through the questions and leaving vital information out of your essays. Time yourself when you take practice exams, and go from there.
10. Write legibly
When facing the pressure of taking difficult tests, you might find yourself rushing through the essay questions because of time constraints. This often leads to messy handwriting that will give your scorer a headache. The clarity of your writing is necessary for a good score on your essay. If the reader cannot decipher your chicken scratch, how can they possibly score it? In order to perfect this skill before the exam, practice writing legibly under pressure during practice exams and other essays.
11. Don't leave any question blank
Although this may be acceptable for the multiple-choice portion of the exam, it is absolutely inexcusable for your essays. You only get three chances to prove your competency in the free response portion, and the section at large counts for 55% of your overall score. Some might say that the FRQ section is the most important portion of the exam because of its weight. Write, write, and write even if you are totally stumped by the prompt. Take advantage of this opportunity to show the readers how much you've learned from taking this AP® course.
12. Understand what the AP® readers are looking for
As we said earlier, rubrics are a great resource to use when preparing for the AP® English Literature exam. They reflect exactly how your essay will be scored. It's vital to understand exactly what the readers are looking for in a good essay. This includes:
a) Thesis: This requirement emphasizes the importance of crafting an effective thesis statement. Students must respond to the prompt with a thesis that presents a defensible interpretation of the poem.
b) Evidence and commentary: This section assesses your ability to cite and analyze textual evidence. It stresses that you provide specific evidence to support all claims in a line of reasoning, and consistently explain how the evidence supports that line of reasoning. Additionally, you must explain how multiple literary elements or techniques in the poem contribute to its meaning.
c) Sophistication: This component of the rubric is tough because sophistication is not something you can simply check off. Ultimately, the scorer wants your essay to demonstrate sophistication of thought and/or develops a complex literary argument.
13. Listen to your teacher
This is perhaps the most important of all the AP® Lit free response tips. Over the course of the semester, your teacher will provide you with ample advice for the exam. Pay close attention to your teacher's guidance, and frequently meet with them to discuss your progress.
Seriously, meet with your teachers and continue asking how you can improve, what you're doing well, what you're not doing so well, etc. If the information your teacher gives you wasn't relevant, they wouldn't waste their time giving it to you. Your instructor knows the exam; it's only logical to follow their advice.
In the event that you have a bad teacher, consult online resources like us, and perhaps begin formulating relationships with other teachers who are known to be excellent. Moreover, meet with students who excel in the course, and try to form study groups with them.
The AP® English Literature and Composition exam is all about analysis of different literary works. Hopefully, these tips will help you tackle this massive exam with ease.
Study Tips from AP® English Literature Teachers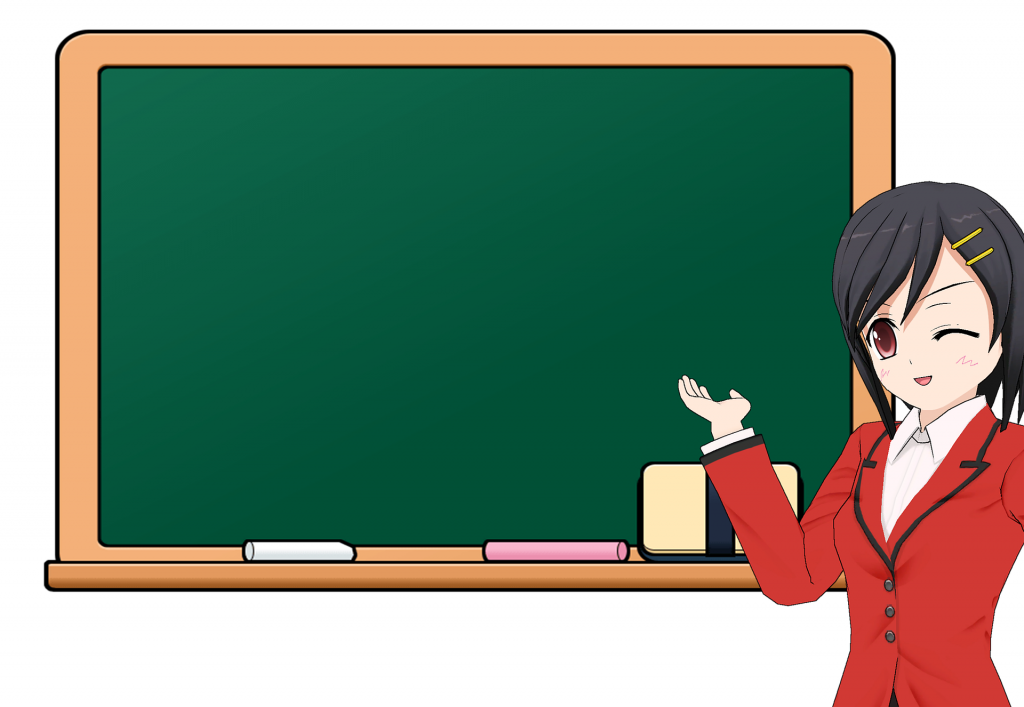 We asked a number of AP® English Literature teachers to share their favorite AP® Lit tips and have compiled them here for you to review.
AP® English Literature Multiple Choice Tips:
1. Debate the questions
Get students to debate the answers to AP® multiple choice questions without your help. After they "quiz" on a passage and the questions for it, ask them how they think they did. The answer is always mixed, so give them an option: Keep the score they currently have OR discuss the answers in a large group without teacher's help and take that community grade.
They always pick the latter. Participating in the discussion helps students practice justifying their answers (tell them you will keep track to make sure that everyone participates at least ___ time(s).) As you observe their process, you will gain all kinds of insight into students' thinking process, they will learn from the ways their classmates explain their choices, and their scores are almost always 100! Thanks for the tip from Wendy R. from Weslaco East High School.
2. Brush up on your vocabulary
If you don't understand the vocabulary used in the questions and/or answers, you will not be able to find the correct answer. There are many words with multiple meanings/nuances of meaning that will bring you to the wrong conclusion. Pay attention to the wording of the questions and answers! Thanks for the tip from Susan R. from Palm Beach Gardens High.
3. Consider Audience, Occasion & Purpose
Whether you're speaking, reading or writing, you're thinking: Audience, Occasion & Purpose. Who is the audience? What is the occasion? And what is the purpose of the author's writing? Breaking down writing and literature into these three components can make the exam much easier and more digestible. Thanks for the tip from Mike L. at Tilton School.
AP® English Literature Free Response Tips:
1. Always remember to consider the author's purpose
Retelling what happened in the story is not an analysis. You must understand and relay why the author wrote it the way he/she did and what he/she is trying to tell readers! That's crucial! Thanks for the tip from Kim F. from Tavares High.
2. Strive for originality
Think about the fact that the AP® readers have been looking at essays on the same topics for three days. What will you do to be original and stand out that will surprise the reader at 4:30 pm on day three? Brainstorm what everyone else will say before writing. Then, don't write on those topics. Originality will hook your reader. Thanks for the tip from Mike G. from MPS.
3. Don't just summarize the author's devices or techniques
Focused writing on two or three aspects of the text (characterization, use of devices, etc) accompanied with analysis will generate a higher score than lightly touching on five to ten aspects. As a reader, we are happy that you can identify techniques, but what we are looking for is analysis. And, we also know that analysis is tough to achieve. Think deep about the text. What was the author trying to say about the human condition with this scene, with that image? Thanks for the tip from Matt U. at Liberty High.
4. Always answer the question: "So what?"
Yes, the writer used an extended metaphor, so what? Why did they choose that metaphor? How does that choice reflect the author's intent? What effect does it create within the text and within the reader? Provide the reader with the "so what" to help drive your analysis deeper. Thanks for the second tip from Matt U. at Liberty High.
5. Students who read widely and regularly are far more prepared to write and communicate clearly with a deeper understanding than students who do not read
Reading expands knowledge, vocabulary usage, and comprehension, and it enables students to make connections within and between content areas which have real-world applications. Reading widely across genres will broaden your perspective, too. Thanks for the tip from Elizabeth B. from Harrison High.
6. Use something you've read in AP® Lit for the third question
While you may be tempted to analyze a novel you've read on your own for the third FRQ, you should stick to what you've read in class. You will have spent more time and analytical energy on those books and plays than you did on your own.. Prepare for Question 3 before the exam by reviewing everything you've read in AP® English Literature. Thanks for the tip from Erin M. at Mercy County Senior High.
7. Turn your words into pictures and your pictures into words
Meaning: If you have an idea, anchor it to something concrete. If you have something concrete, associate it with an idea. Be able to move back and forth between the abstract and the literal. Most if not all deep literature involves this sort of mental navigation, so it's best that you become familiar with it. Thanks for the tip from Jeff T. at Lynden Christian High School.
8. Never be unacceptably brief
Even if the selection is difficult or slim, there'll be something in it that all students can latch onto and dissect. Sometimes, even the smallest moments in literature are actually the biggest through moments of metaphor, symbolism, and more. So if you find yourself writing 1-2 sentence paragraphs, return to the smaller moments and think BIG!Thanks for the third tip from Bill O. from El Molino High.
9. Do not merely skim to point out literary devices
Zoom deep into the text to identify the device, explain in detail how the device is functioning and then zoom out to explain how it works to support the passage as a whole and how it connects to the universal human condition. Focus on two primary ideas (literary devices, elements of composition, etc…) for each essay in order to go deeper in analysis of each. This means the difference between writing a college level paper and writing a high school level paper. Thanks for the tip from Jodi G. from Saugus High. Thanks for the tip from Erin M. at Mercy County Senior High.
10. Deconstruct the prompt
Make sure you understand exactly what the prompt is asking you to do. Then use it as a focus for your annotation of the text on Q1 and Q2 and as a launching point for your notes and thesis for Q3. Spend a lot of time marking up and breaking down the prompt before you attempt the essays. Look for key words, phrases, action verbs, etc. Thanks for the tip from Erin M. at Mercy County Senior High.
11. Find a good literary timeline to conceptualize what you read in terms of the art movement and historical time period
Since the AP® Literature Exam is a test over, well, literature, knowing the historical progression of literature is vital. This is where a literary timeline comes in handy. Check out this one on Pinterest for a general idea. These can provide insight into the texts as well as help you remember what you have read. Thanks for the tip from Paul H. at Walled Lake Central High.
Wrapping Things Up: The Ultimate List of AP® English Literature Tips
Scoring a 5 on the AP® English Literature exam is a difficult feat to accomplish. However, with proper preparation, some hard work, and consistent practice, you can ace the exam. Remember that the AP® English Literature and Composition exam is designed to test your ability to read critically and deeply analyze literature. The test is three hours long and consists of a multiple-choice portion (worth 45% of your grade) and a free response portion (worth 55% of your grade).
To adequately prepare, you must develop an effective study routine. Make flashcards of common literary concepts and terms using Quizlet. Take practice exams either through Albert , and be sure to time yourself each time you take one of the tests. Finally, cultivate a daily reading schedule which incorporates literature (fiction or poetry, preferably for this exam). This will familiarize you with the wide and complex world of literature and sharpen your literary skills. We also offer tons of practice on various novels and essential works that can be super helpful, too.
After taking a few practice exams, identify which section of the test you are better or worse at. Do you ace the multiple choice but flunk the free-response questions? Whichever it is, be sure to practice and develop your weaker skills. Focusing on the components of the test that you consistently ace—though it may be tempting—will make your score lopsided. Again, we must reiterate: practice, practice, practice.
Interested in a school license?​
4 thoughts on "the ultimate list of ap® english literature tips".
Ahhh….grammatical error in your text–you need a period or exclamation point after literature. (See below)
5. Read: This is a literature Therefore, you should be getting a good amount of
Thank you for catching that. We have fixed it!
These tips will be very helpful for me during this year of AP® Lit. I found tip 23 most important because I always take to much time on things like the intro that I don't realize I'm wasting much of my time.
Thanks for sharing what you found most helpful, Antonio!
Comments are closed.
Popular Posts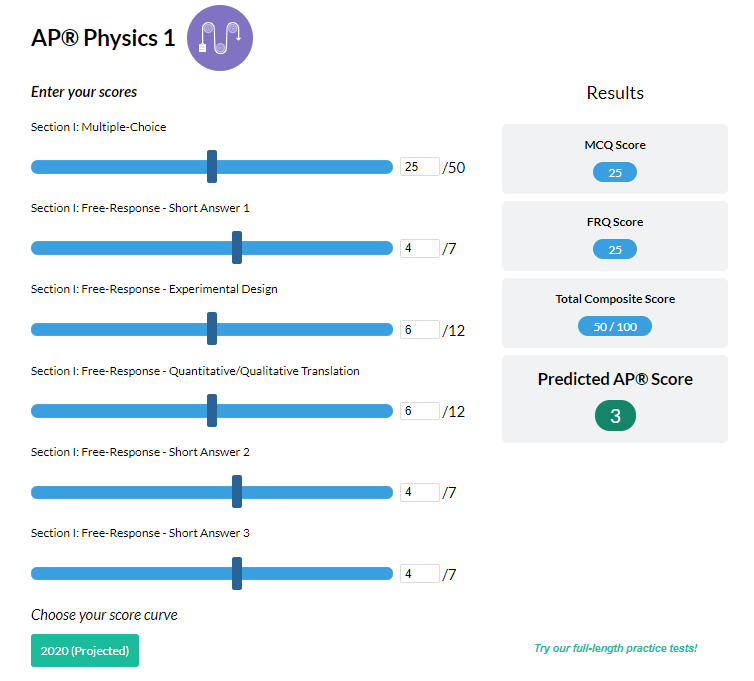 AP® Score Calculators
Simulate how different MCQ and FRQ scores translate into AP® scores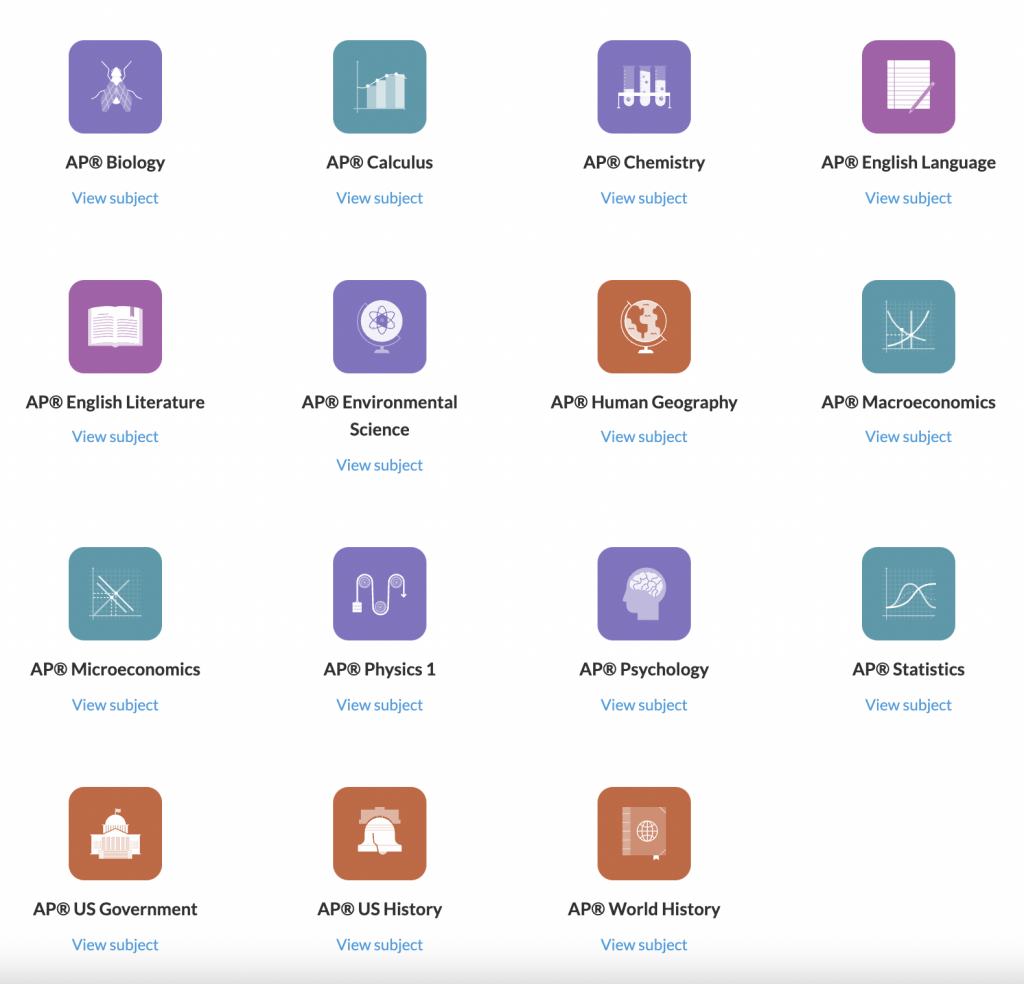 AP® Review Guides
The ultimate review guides for AP® subjects to help you plan and structure your prep.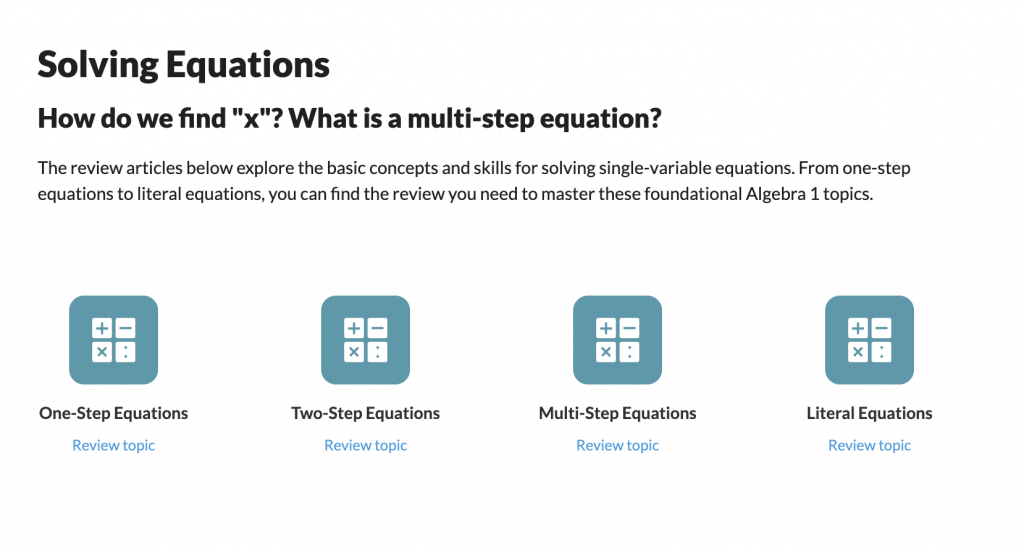 Core Subject Review Guides
Review the most important topics in Physics and Algebra 1 .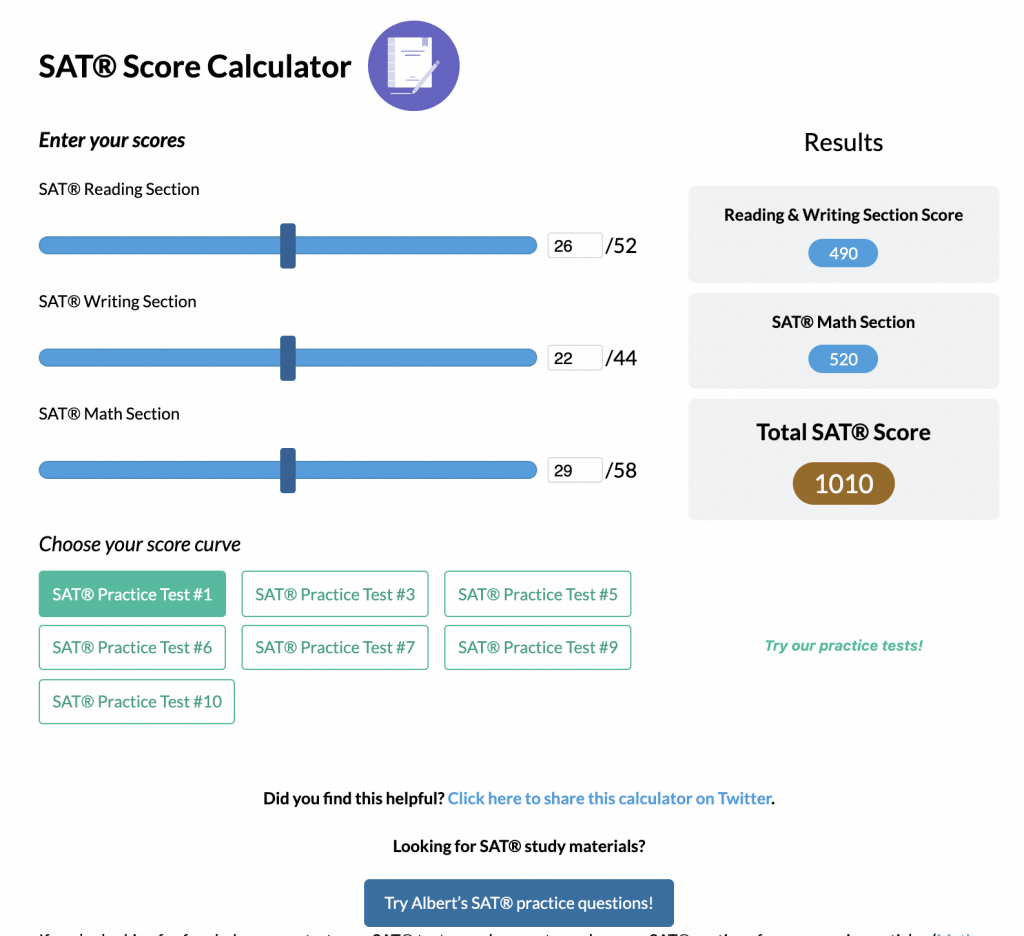 SAT® Score Calculator
See how scores on each section impacts your overall SAT® score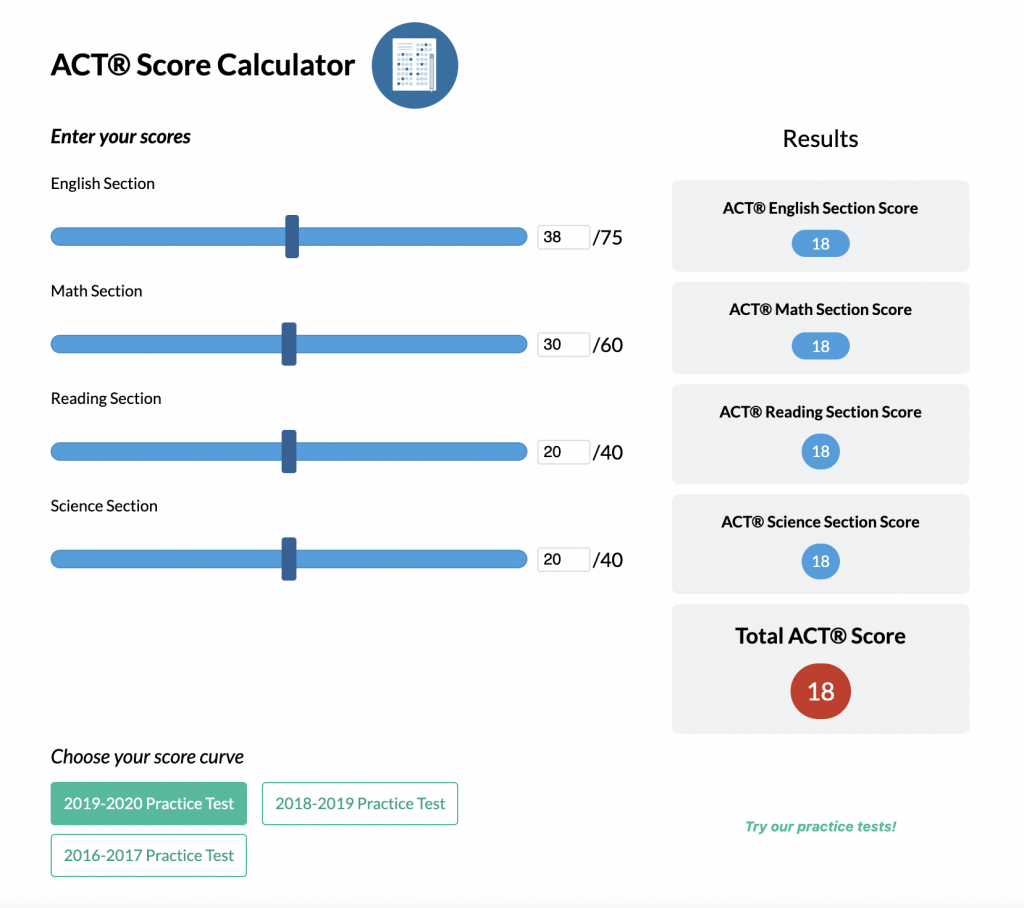 ACT® Score Calculator
See how scores on each section impacts your overall ACT® score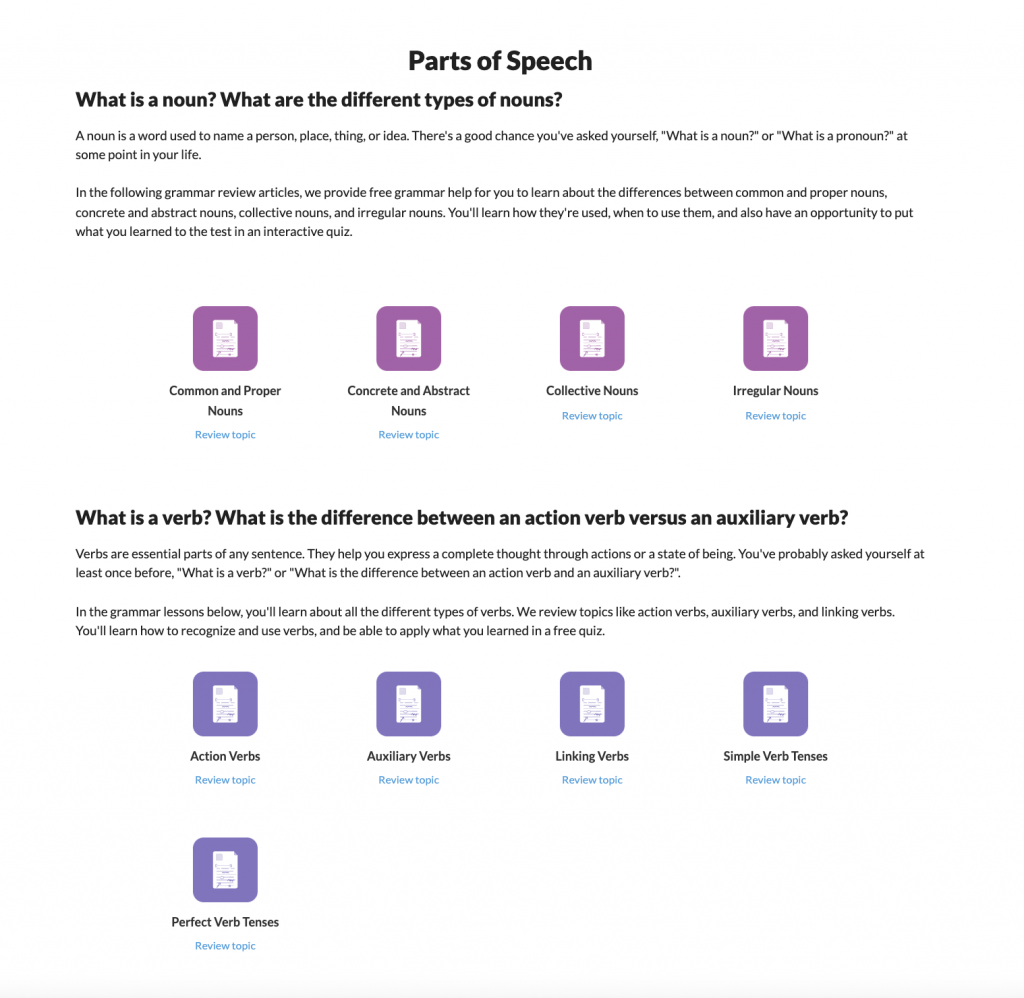 Grammar Review Hub
Comprehensive review of grammar skills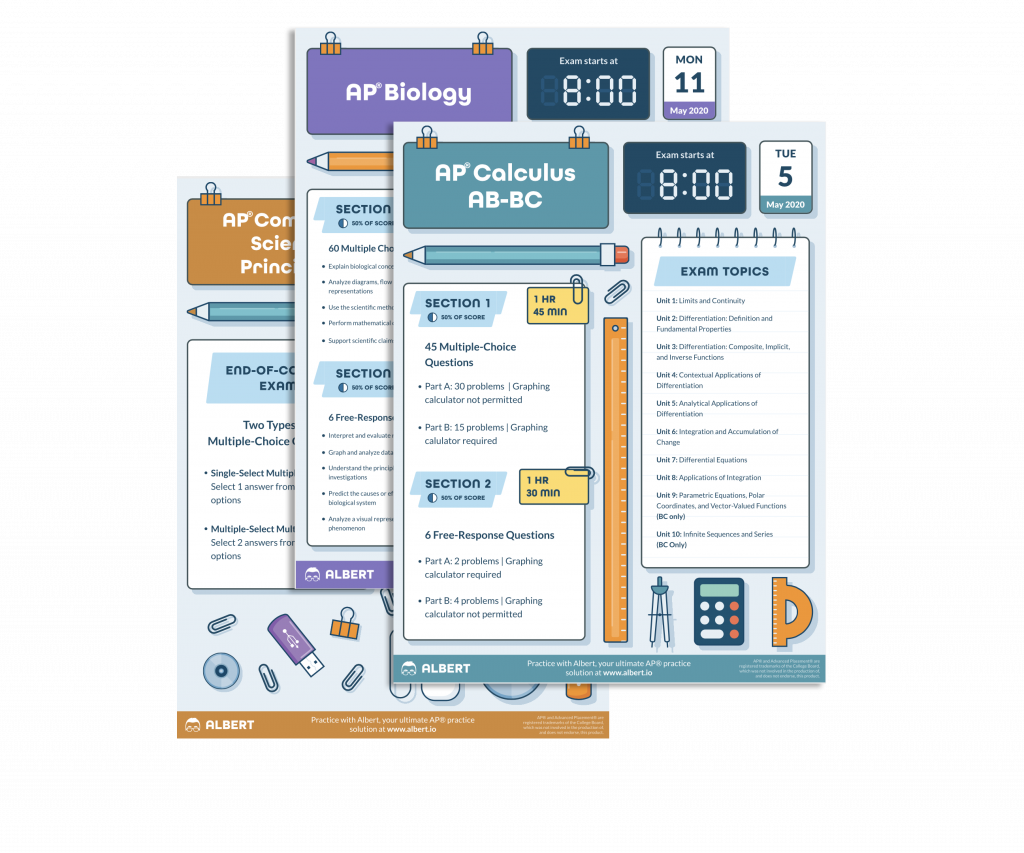 AP® Posters
Download updated posters summarizing the main topics and structure for each AP® exam.
Interested in a school license?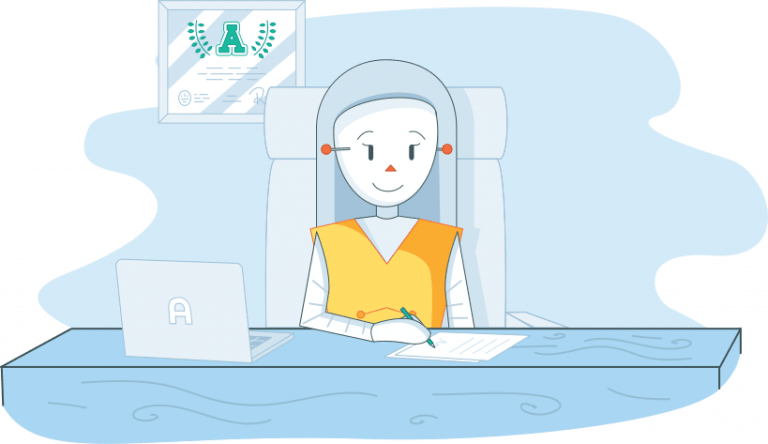 Bring Albert to your school and empower all teachers with the world's best question bank for: ➜ SAT® & ACT® ➜ AP® ➜ ELA, Math, Science, & Social Studies aligned to state standards ➜ State assessments Options for teachers, schools, and districts.
Account Activating this button will toggle the display of additional content Account Sign out
I Have a Simple Solution to the College Essay Problem
Time to end this charade, once and for all..
Every year more than a million students use the Common Application, a standardized electronic form accepted by more than 1,000 colleges, to apply to college. And every year since 1976, the Common App, as it's known, has asked teenagers to write an essay where they reflect on who they are and what they want to be. Now is a good time for college admissions offices to reflect on who they are and what they want the application essay to be.
Some people who work in college admissions are very concerned about students using ChatGPT to write their essays, but colleges should treat this challenge not as an obstacle but as an opportunity to, as the Common App puts it, " learn from the experience ." Colleges should make the admissions process a lot more straightforward and a little bit fairer by asking students better questions, requiring simpler, shorter answers, and dumping the personal essay
While the intention behind the creation of the personal essay might have been to give students a chance to shine, it took less than a decade for it to congeal into a genre thick with clichés and conventions. By 1986, admissions officers at a national convention were already complaining "about dull essays piling up all around them " and saying that "if things didn't liven up, the essay could soon disappear altogether as an admissions tool." The essay did not disappear, but it also did not liven up.
If anything, essays grew duller. Guidebooks, English teachers, and private college consultants have increasingly taught students to follow a formula that goes something like this: Start with an arresting sentence that leads into an anecdote about some experience that shaped your character. Make sure the story leads to a lesson learned. And do it in 650 words.
It's a "really difficult" exercise, as a dean of admissions at Princeton University once admitted , "where students are asked to write what makes them unique. No adult is ever asked to do that." Pretty much no college student is either. The application essay is a one-off that bears little connection to the kind of writing people do at work or in college. Sure, applicants to graduate school usually write a statement of purpose, and job applicants need to write cover letters, but they do not need to tell their "story," as people—just in relationship to the opportunity at hand.
That's a phrase you hear often inside the college admissions industrial complex —the essay is your chance to tell "your story." But perhaps at the age of 17 "your story" is not over yet, and you cannot be reduced to a character in a narrative. One of the worst ideas in college admissions right now is the notion that colleges should be taking character into account in the admissions process. I'm sure that's going to be wonderful for students, telling them they got rejected on the basis of their character instead of their grades.
This idea that people need to tell their story has become all too familiar from social media and brand marketing, where consultants and business school professors are always telling companies they need a story in order to sell their product. What makes this exercise even worse with the personal essay is that students don't have a product to sell. They are being told to think of themselves as the product.
Colleges might think that essays help open up opportunities for students, but the opposite could be true. A new study by Taylor K. Odle, a professor at the University of Wisconsin-Madison, and Preston Magouirk, a data scientist at the District of Columbia College Access Program, looked at the nearly 300,000 students who started but never submitted an application through the Common App. They wanted to see if there were any patterns that would explain why a quarter of the people who started an application never sent one to a college. The element most commonly associated with starting but not completing an application—more common than being a first-generation student or living in a low-income neighborhood—was the failure to write an essay.
To be fair, there is something of a chicken and egg thing going on here. Does a student not bother to write an essay because they have decided not to submit an application, or does having to write an essay push them not to submit an application? Odle and Magouirk's research cannot answer that question, and they are careful to say that they are making no causal claims about the correlations they identified.
It is not hard to imagine that at least some of the students who bailed on the Common Application did so because of the essay. Writing the essay is hard, so it's no wonder that so many teenagers turn to tired formulas for writing essays and that many of them will likely be turning to ChatGPT this fall to write something like this.
In the midst of a sunny middle school afternoon, I find myself embroiled in a Pokémon battle tournament with my closest friends. The vibrant trading cards sprawl before us, and the excitement in the air is palpable. We've all gathered in my backyard, our youthful enthusiasm infusing life into the colorful creatures on our cards. The Pokémon craze has consumed our lives, and today, we've decided to settle, once and for all, who among us is the true Pokémon Master. The rules are straightforward: We'll take turns battling each other, and the winner will claim the illustrious title.
The lessons learned?
As the sun sets on that memorable afternoon, our friendships have weathered a severe test. This middle school Pokémon challenge, marked by cheating and redemption, has left an indelible mark on our lives. It serves as a poignant reminder that honesty, communication, and fair play are guiding principles that continue to shape our journey through the complexities of life.
It's not great, but it's not terrible. Which means it's like almost all college application essays, which do an applicant neither harm nor good in the college admissions process. That's a fact missed by those who thought that dropping test requirements would give the wealthy a greater advantage in the admissions process by making essays more important . The reality is that researchers and admissions deans have acknowledged that the essay does little to help assess an applicant's ability to succeed at an institution. The essay's role in admissions committees' decisionmaking reflects that common knowledge. A Penn admissions dean once admitted that "maybe one in eight" essays played a role in an admissions decision. A University of Virginia dean put the number at 5 percent, with a majority of those having a negative effect.
Hiring an expensive college consultant , some of whom charge $15,000 or more to help with applications , is one way to make your essay stand out, assuming that the consultant is good at their job. Although companies that outright write the essay in exchange for cash do exist, most college consultants take the ethics of their work very seriously and limit themselves to assisting with identifying topics and editing drafts. Even so—and I say this as a person who has been paid to help students with their application essays—it is very hard to keep a clean line between helping a student with their essay and shaping that essay. In the real world, of course, editors often significantly contribute to a writer's work. Great writing is often collaborative, but the college application encourages an illusory notion that writing is a product of a single person working in total isolation.
What is most irritating about all the hand-wringing over ChatGPT's threat to the integrity of the admissions essay is that it assumes the essay ever had much integrity or value. It has always been possible to pay for help on college essays, but as long as the cheating was mostly limited to the rich, it seemed to have been cool with admissions officers.
It's an idea that lines up with what the writer Emi Nietfeld has suggested is the ulterior motive of the college essay, namely to prop up the mythology of elite universities with stories of individual triumph. " This narrative of overcoming is especially dangerous because it's used to justify certain institutions having all of this power ," Nietfeld says. "It's used to justify being in such an unequal world." It allows colleges to believe that they are "solving issues of structural inequality, rather than perpetuating them."
College applications' reliance on stories and characters reinforces a fundamental human tendency, known as correspondence bias , which attributes a person's condition and actions to their character rather than to the situation in which they act. That means a student born with a slew of advantages might look more accomplished than someone who had much more to overcome but doesn't have the chance to shadow her aunt in the oncology unit or the opportunity to co-author a paper during a summer internship.
Some applicants, especially people of color or those from low-income households, feel compelled to compartmentalize their experience in a story that foregrounds the adversity they have faced and " put their pain on display ," as the scholar Aya M. Waller-Bey puts it. For many students, that pain is likely raw and real, but for others it might be largely tactical. "The basic strategy," one Harvard student bravely confessed , "was to highlight the worst parts of your life to distract admissions officers from the reality that, on the whole, you are very privileged."
These trauma narratives are likely to become more common as a result of the Students for Fair Admissions decision . While the Supreme Court effectively banned the consideration of racial identity in admissions decisions in June, Chief Justice John Roberts also wrote, "Nothing in this opinion should be construed as prohibiting universities from considering an applicant's discussion of how race affected his or her life, be it through discrimination, inspiration, or otherwise." It is hard not to interpret that comment as an invitation, if not a demand, to students of color to center their personal essay around their racial identity. Some students will want to do that; only students of color will feel compelled to do that, even if they might prefer to write about punk rock or kombucha . Privilege means getting to write whatever you want, while other students have to think carefully about how they perform their identity.
Some colleges that formerly considered race as one element in their admissions process have found a way around this problem by adding a short question to their application about an applicant's identity, experiences, and/or communities. Harvard, for example, gives applicants 200 words to answer their new supplemental question: "Harvard has long recognized the importance of enrolling a diverse student body. How will the life experiences that shape who you are today enable you to contribute to Harvard?" While it may be a net win that students are still allowed to talk about how race and identity has shaped them, this question puts the burden for diversity on the shoulders of students of color, who are pressured to present themselves in a way that lets Harvard acknowledge how their racial identity has shaped their experience, even as admissions officers cannot take that identity itself into account.
Figuring out how to answer the diversity question is no small thing to ask a 17-year-old to do. It's made worse by the fact that Harvard and other highly rejective colleges have done so little themselves to mitigate the harm the Supreme Court decision will do to diversity on campus. They continue to cling to admissions practices , such as legacy preferences, athletic recruitment, and heavy reliance on students from expensive private high schools , that primarily benefit wealthy white applicants. Maybe Harvard needs to explain how it is contributing to diversity.
Add to all these problems the fact that more than 90 percent of undergraduates attend an institution that admits most of its applicants . Why do a million high school students have to go through this painful exercise when it probably will not matter in the end? If everybody can now get a bot to write the essay, and admissions readers at even the most selective colleges do not get much value out of it regardless, why not scrap it altogether?
I have advocated for that position in the past, but conversations with people who work in admission have convinced me that abolition is not the answer. While most essays have little impact on an applicant's getting into a college, there is that minority for whom it makes a difference. What makes a difference is not really in the story or the writing, however; it's the revelation of something about an applicant that doesn't show up anywhere else in the application. Rich students pay consultants to help them write an essay that will impress, but what colleges want are essays that inform.
So here is the very simple answer to all the problems with the admissions essay: stop asking teenagers to tell stories. Get rid of the personal essay and just ask them more straightforward questions that speak to what a college is looking for in a class of students. Limit their answers to 150 words or even less, so there is no room for anecdotes or evocative quotations from F. Scott Fitzgerald or Travis Scott. And make it clear that how applicants express themselves does not matter. If a college cannot come up with these kinds of questions, then it should not ask any.
Lots of colleges already ask more straightforward questions on the Common App, in what are called "supplemental questions," that tend to ask for factual information rather than narratives. Many colleges use a version of this question from Occidental, which is perfectly fair to ask an applicant: "Why are you applying to Occidental? Why do you think Occidental is the right place for you to pursue your interests?"
Also common is this style of question from Emory, which asks students what they want to study and why: "What academic areas are you interested in exploring at Emory University and why?" You do not need ChatGPT or a consultant to answer that question.
Even better, Emory also asks students to fill out a checklist of the resources they used in the application process, including paid college consultants and essay coaches. All highly selective colleges should be moving in this direction, asking for important contextual information, including whether someone paid for a test prep or academic tutor in high school, in a yes/no format. They could even give applicants space to provide some context on their answers, if they liked.
If colleges limit themselves to asking questions requiring short, factual answers, ChatGPT loses its power, since it does not know a single thing about an applicant. So, too, do expensive college essay consultants, who make most of their money working on essays with students. If an application just asks questions that—perish the thought—students are already prepared to answer, why bother to spend thousands of dollars on an independent educational consultant? With very little effort, highly selective colleges could wipe out one of the most corrupt elements in the admissions process and make it a little bit more fair.