How to Write an Introduction to an Analytical Essay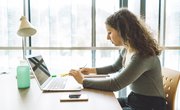 Ideas to Make a Great Introduction for an Essay
The purpose of an analytical essay is to propose and support an argument. By analyzing the material on which the essay is based, the essay writer should develop a position regarding the accuracy of the original information. The introduction is one of the most important parts of an analytical essay. This is because it is in the introduction that the reader will receive his first impression of the essayist's position.
Understand the source material thoroughly. Every analytical essay is essentially a commentary on someone else's work. This means that an effective analytical essay writer is someone who is able to read and understand the source material exceptionally well.
Grab the reader's attention. By including a quotation or controversial statement in the first few lines of the introduction you generate interest in your essay. This increases the likelihood that your essay will leave an impression and actually influence the reader's opinion.
Summarize the source material. This summarization is sometimes referred to as an abstract and should be included in the introduction. The summary should inform the reader of the title and author of the source document as well as provide a brief synopsis of the source document's main points. By including this abstract in the introduction, the reader will have a better idea of the context in which your argument arose.
Finish with a thesis statement. A thesis statement is a concise sentence that outlines precisely what the main argument of your essay is. The thesis statement is going to be the main idea or position that the remainder of your essay is going to support. It is important that this position be an opinion rather than a fact, since it must be something that can be argued both for and against.
The recommended length for most analytical essay introductions is around eight sentences.
Related Articles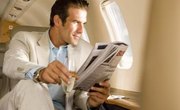 How to Set Up a Rhetorical Analysis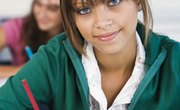 How to Write a Thesis & Introduction for a Critical Reflection Essay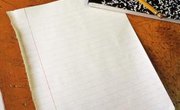 Guidelines for a Reflection & Summary Paper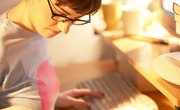 How to Write an Essay About a Novel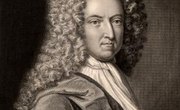 How to Write a Thesis Statement for "Robinson Crusoe"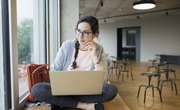 How to Start a Critique Paper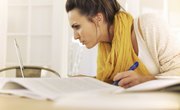 What Are the Five Parts of an Argumentative Essay?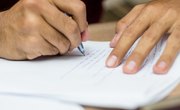 How to Write a Thesis Statement for a Critical Lens Essay
Custom Writing: Analytical Essay
Soren Bagley recently graduated from the University of Toledo with a B.A. in English Literature. He has been a professional writer for two years and his work has appeared on a wide variety of internet web sites, including Associated Content.com and Ehow.com.

Choose Your Test
Sat / act prep online guides and tips, 5 steps to write a great analytical essay.
General Education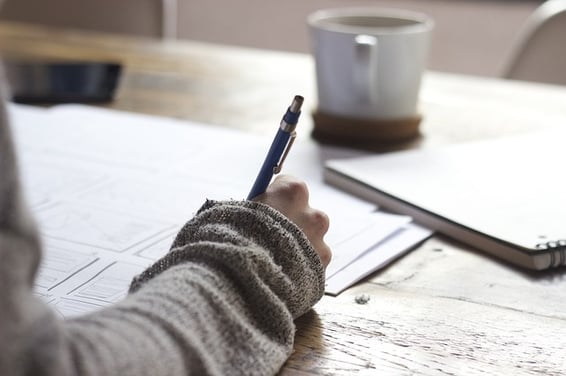 Do you need to write an analytical essay for school? What sets this kind of essay apart from other types, and what must you include when you write your own analytical essay? In this guide, we break down the process of writing an analytical essay by explaining the key factors your essay needs to have, providing you with an outline to help you structure your essay, and analyzing a complete analytical essay example so you can see what a finished essay looks like.
What Is an Analytical Essay?
Before you begin writing an analytical essay, you must know what this type of essay is and what it includes. Analytical essays analyze something, often (but not always) a piece of writing or a film.
An analytical essay is more than just a synopsis of the issue though; in this type of essay you need to go beyond surface-level analysis and look at what the key arguments/points of this issue are and why. If you're writing an analytical essay about a piece of writing, you'll look into how the text was written and why the author chose to write it that way. Instead of summarizing, an analytical essay typically takes a narrower focus and looks at areas such as major themes in the work, how the author constructed and supported their argument, how the essay used literary devices to enhance its messages, etc.
While you certainly want people to agree with what you've written, unlike with persuasive and argumentative essays, your main purpose when writing an analytical essay isn't to try to convert readers to your side of the issue. Therefore, you won't be using strong persuasive language like you would in those essay types. Rather, your goal is to have enough analysis and examples that the strength of your argument is clear to readers.
Besides typical essay components like an introduction and conclusion, a good analytical essay will include:
A thesis that states your main argument
Analysis that relates back to your thesis and supports it
Examples to support your analysis and allow a more in-depth look at the issue
In the rest of this article, we'll explain how to include each of these in your analytical essay.
How to Structure Your Analytical Essay
Analytical essays are structured similarly to many other essays you've written, with an introduction (including a thesis), several body paragraphs, and a conclusion. Below is an outline you can follow when structuring your essay, and in the next section we go into more detail on how to write an analytical essay.
Introduction
Your introduction will begin with some sort of attention-grabbing sentence to get your audience interested, then you'll give a few sentences setting up the topic so that readers have some context, and you'll end with your thesis statement. Your introduction will include:
Brief background information explaining the issue/text
Your thesis
Body Paragraphs
Your analytical essay will typically have three or four body paragraphs, each covering a different point of analysis. Begin each body paragraph with a sentence that sets up the main point you'll be discussing. Then you'll give some analysis on that point, backing it up with evidence to support your claim. Continue analyzing and giving evidence for your analysis until you're out of strong points for the topic. At the end of each body paragraph, you may choose to have a transition sentence that sets up what the next paragraph will be about, but this isn't required. Body paragraphs will include:
Introductory sentence explaining what you'll cover in the paragraph (sort of like a mini-thesis)
Analysis point
Evidence (either passages from the text or data/facts) that supports the analysis
(Repeat analysis and evidence until you run out of examples)
You won't be making any new points in your conclusion; at this point you're just reiterating key points you've already made and wrapping things up. Begin by rephrasing your thesis and summarizing the main points you made in the essay. Someone who reads just your conclusion should be able to come away with a basic idea of what your essay was about and how it was structured. After this, you may choose to make some final concluding thoughts, potentially by connecting your essay topic to larger issues to show why it's important. A conclusion will include:
Paraphrase of thesis
Summary of key points of analysis
Final concluding thought(s)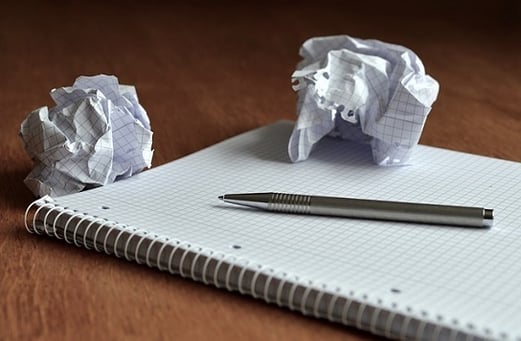 5 Steps for Writing an Analytical Essay
Follow these five tips to break down writing an analytical essay into manageable steps. By the end, you'll have a fully-crafted analytical essay with both in-depth analysis and enough evidence to support your argument. All of these steps use the completed analytical essay in the next section as an example.
#1: Pick a Topic
You may have already had a topic assigned to you, and if that's the case, you can skip this step. However, if you haven't, or if the topic you've been assigned is broad enough that you still need to narrow it down, then you'll need to decide on a topic for yourself. Choosing the right topic can mean the difference between an analytical essay that's easy to research (and gets you a good grade) and one that takes hours just to find a few decent points to analyze
Before you decide on an analytical essay topic, do a bit of research to make sure you have enough examples to support your analysis. If you choose a topic that's too narrow, you'll struggle to find enough to write about.
For example, say your teacher assigns you to write an analytical essay about the theme in John Steinbeck's The Grapes of Wrath of exposing injustices against migrants. For it to be an analytical essay, you can't just recount the injustices characters in the book faced; that's only a summary and doesn't include analysis. You need to choose a topic that allows you to analyze the theme. One of the best ways to explore a theme is to analyze how the author made his/her argument. One example here is that Steinbeck used literary devices in the intercalary chapters (short chapters that didn't relate to the plot or contain the main characters of the book) to show what life was like for migrants as a whole during the Dust Bowl.
You could write about how Steinbeck used literary devices throughout the whole book, but, in the essay below, I chose to just focus on the intercalary chapters since they gave me enough examples. Having a narrower focus will nearly always result in a tighter and more convincing essay (and can make compiling examples less overwhelming).
#2: Write a Thesis Statement
Your thesis statement is the most important sentence of your essay; a reader should be able to read just your thesis and understand what the entire essay is about and what you'll be analyzing. When you begin writing, remember that each sentence in your analytical essay should relate back to your thesis
In the analytical essay example below, the thesis is the final sentence of the first paragraph (the traditional spot for it). The thesis is: "In The Grapes of Wrath's intercalary chapters, John Steinbeck employs a variety of literary devices and stylistic choices to better expose the injustices committed against migrants in the 1930s." So what will this essay analyze? How Steinbeck used literary devices in the intercalary chapters to show how rough migrants could have it. Crystal clear.
#3: Do Research to Find Your Main Points
This is where you determine the bulk of your analysis--the information that makes your essay an analytical essay. My preferred method is to list every idea that I can think of, then research each of those and use the three or four strongest ones for your essay. Weaker points may be those that don't relate back to the thesis, that you don't have much analysis to discuss, or that you can't find good examples for. A good rule of thumb is to have one body paragraph per main point
This essay has four main points, each of which analyzes a different literary device Steinbeck uses to better illustrate how difficult life was for migrants during the Dust Bowl. The four literary devices and their impact on the book are:
Lack of individual names in intercalary chapters to illustrate the scope of the problem
Parallels to the Bible to induce sympathy for the migrants
Non-showy, often grammatically-incorrect language so the migrants are more realistic and relatable to readers
Nature-related metaphors to affect the mood of the writing and reflect the plight of the migrants
#4: Find Excerpts or Evidence to Support Your Analysis
Now that you have your main points, you need to back them up. If you're writing a paper about a text or film, use passages/clips from it as your main source of evidence. If you're writing about something else, your evidence can come from a variety of sources, such as surveys, experiments, quotes from knowledgeable sources etc. Any evidence that would work for a regular research paper works here.
In this example, I quoted multiple passages from The Grapes of Wrath in each paragraph to support my argument. You should be able to back up every claim you make with evidence in order to have a strong essay.
#5: Put It All Together
Now it's time to begin writing your essay, if you haven't already. Create an introductory paragraph that ends with the thesis, make a body paragraph for each of your main points, including both analysis and evidence to back up your claims, and wrap it all up with a conclusion that recaps your thesis and main points and potentially explains the big picture importance of the topic.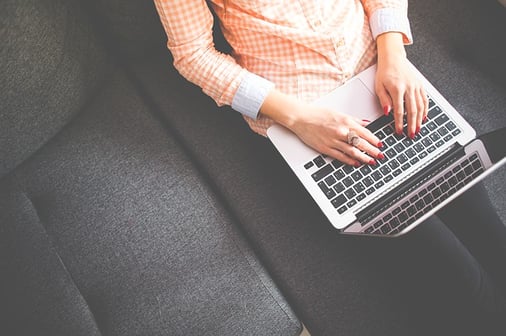 Analytical Essay Example + Analysis
So that you can see for yourself what a completed analytical essay looks like, here's an essay I wrote back in my high school days. It's followed by analysis of how I structured my essay, what its strengths are, and how it could be improved.
One way Steinbeck illustrates the connections all migrant people possessed and the struggles they faced is by refraining from using specific titles and names in his intercalary chapters. While The Grapes of Wrath focuses on the Joad family, the intercalary chapters show that all migrants share the same struggles and triumphs as the Joads. No individual names are used in these chapters; instead the people are referred to as part of a group. Steinbeck writes, "Frantic men pounded on the doors of the doctors; and the doctors were busy. And sad men left word at country stores for the coroner to send a car," (555). By using generic terms, Steinbeck shows how the migrants are all linked because they have gone through the same experiences. The grievances committed against one family were committed against thousands of other families; the abuse extends far beyond what the Joads experienced. The Grapes of Wrath frequently refers to the importance of coming together; how, when people connect with others their power and influence multiplies immensely. Throughout the novel, the goal of the migrants, the key to their triumph, has been to unite. While their plans are repeatedly frustrated by the government and police, Steinbeck's intercalary chapters provide a way for the migrants to relate to one another because they have encountered the same experiences. Hundreds of thousands of migrants fled to the promised land of California, but Steinbeck was aware that numbers alone were impersonal and lacked the passion he desired to spread. Steinbeck created the intercalary chapters to show the massive numbers of people suffering, and he created the Joad family to evoke compassion from readers. Because readers come to sympathize with the Joads, they become more sensitive to the struggles of migrants in general. However, John Steinbeck frequently made clear that the Joads were not an isolated incident; they were not unique. Their struggles and triumphs were part of something greater. Refraining from specific names in his intercalary chapters allows Steinbeck to show the vastness of the atrocities committed against migrants.
Steinbeck also creates significant parallels to the Bible in his intercalary chapters in order to enhance his writing and characters. By using simple sentences and stylized writing, Steinbeck evokes Biblical passages. The migrants despair, "No work till spring. No work," (556). Short, direct sentences help to better convey the desperateness of the migrants' situation. Throughout his novel, John Steinbeck makes connections to the Bible through his characters and storyline. Jim Casy's allusions to Christ and the cycle of drought and flooding are clear biblical references. By choosing to relate The Grapes of Wrath to the Bible, Steinbeck's characters become greater than themselves. Starving migrants become more than destitute vagrants; they are now the chosen people escaping to the promised land. When a forgotten man dies alone and unnoticed, it becomes a tragedy. Steinbeck writes, "If [the migrants] were shot at, they did not run, but splashed sullenly away; and if they were hit, they sank tiredly in the mud," (556). Injustices committed against the migrants become greater because they are seen as children of God through Steinbeck's choice of language. Referencing the Bible strengthens Steinbeck's novel and purpose: to create understanding for the dispossessed. It is easy for people to feel disdain for shabby vagabonds, but connecting them to such a fundamental aspect of Christianity induces sympathy from readers who might have otherwise disregarded the migrants as so many other people did.
The simple, uneducated dialogue Steinbeck employs also helps to create a more honest and meaningful representation of the migrants, and it makes the migrants more relatable to readers. Steinbeck chooses to accurately represent the language of the migrants in order to more clearly illustrate their lives and make them seem more like real paper than just characters in a book. The migrants lament, "They ain't gonna be no kinda work for three months," (555). There are multiple grammatical errors in that single sentence, but it vividly conveys the despair the migrants felt better than a technically perfect sentence would. The Grapes of Wrath is intended to show the severe difficulties facing the migrants so Steinbeck employs a clear, pragmatic style of writing. Steinbeck shows the harsh, truthful realities of the migrants' lives and he would be hypocritical if he chose to give the migrants a more refined voice and not portray them with all their shortcomings. The depiction of the migrants as imperfect through their language also makes them easier to relate to. Steinbeck's primary audience was the middle class, the less affluent of society. Repeatedly in The Grapes of Wrath , the wealthy make it obvious that they scorn the plight of the migrants. The wealthy, not bad luck or natural disasters, were the prominent cause of the suffering of migrant families such as the Joads. Thus, Steinbeck turns to the less prosperous for support in his novel. When referring to the superior living conditions barnyard animals have, the migrants remark, "Them's horses-we're men," (556). The perfect simplicity of this quote expresses the absurdness of the migrants' situation better than any flowery expression could.
In The Grapes of Wrath , John Steinbeck uses metaphors, particularly about nature, in order to illustrate the mood and the overall plight of migrants. Throughout most of the book, the land is described as dusty, barren, and dead. Towards the end, however; floods come and the landscape begins to change. At the end of chapter twenty-nine, Steinbeck describes a hill after the floods saying, "Tiny points of grass came through the earth, and in a few days the hills were pale green with the beginning year," (556). This description offers a stark contrast from the earlier passages which were filled with despair and destruction. Steinbeck's tone from the beginning of the chapter changes drastically. Early in the chapter, Steinbeck had used heavy imagery in order to convey the destruction caused by the rain, "The streams and the little rivers edged up to the bank sides and worked at willows and tree roots, bent the willows deep in the current, cut out the roots of cottonwoods and brought down the trees," (553). However, at the end of the chapter the rain has caused new life to grow in California. The new grass becomes a metaphor representing hope. When the migrants are at a loss over how they will survive the winter, the grass offers reassurance. The story of the migrants in the intercalary chapters parallels that of the Joads. At the end of the novel, the family is breaking apart and has been forced to flee their home. However, both the book and final intercalary chapter end on a hopeful note after so much suffering has occurred. The grass metaphor strengthens Steinbeck's message because it offers a tangible example of hope. Through his language Steinbeck's themes become apparent at the end of the novel. Steinbeck affirms that persistence, even when problems appear insurmountable, leads to success. These metaphors help to strengthen Steinbeck's themes in The Grapes of Wrath because they provide a more memorable way to recall important messages.
John Steinbeck's language choices help to intensify his writing in his intercalary chapters and allow him to more clearly show how difficult life for migrants could be. Refraining from using specific names and terms allows Steinbeck to show that many thousands of migrants suffered through the same wrongs. Imitating the style of the Bible strengthens Steinbeck's characters and connects them to the Bible, perhaps the most famous book in history. When Steinbeck writes in the imperfect dialogue of the migrants, he creates a more accurate portrayal and makes the migrants easier to relate to for a less affluent audience. Metaphors, particularly relating to nature, strengthen the themes in The Grapes of Wrath by enhancing the mood Steinbeck wants readers to feel at different points in the book. Overall, the intercalary chapters that Steinbeck includes improve his novel by making it more memorable and reinforcing the themes Steinbeck embraces throughout the novel. Exemplary stylistic devices further persuade readers of John Steinbeck's personal beliefs. Steinbeck wrote The Grapes of Wrath to bring to light cruelties against migrants, and by using literary devices effectively, he continuously reminds readers of his purpose. Steinbeck's impressive language choices in his intercalary chapters advance the entire novel and help to create a classic work of literature that people still are able to relate to today.
This essay sticks pretty closely to the standard analytical essay outline. It starts with an introduction, where I chose to use a quote to start off the essay. (This became my favorite way to start essays in high school because, if I wasn't sure what to say, I could outsource the work and find a quote that related to what I'd be writing about.) The quote in this essay doesn't relate to the themes I'm discussing quite as much as it could, but it's still a slightly different way to start an essay and can intrigue readers. I then give a bit of background on The Grapes of Wrath and its themes before ending the intro paragraph with my thesis: that Steinbeck used literary devices in intercalary chapters to show how rough migrants had it.
Each of my four body paragraphs is formatted in roughly the same way: an intro sentence that explains what I'll be discussing, analysis of that main point, and at least two quotes from the book as evidence.
My conclusion restates my thesis, summarizes each of four points I discussed in my body paragraphs, and ends the essay by briefly discussing how Steinbeck's writing helped introduce a world of readers to the injustices migrants experienced during the dust bowl.
What does this analytical essay example do well? For starters, it contains everything that a strong analytical essay should, and it makes that easy to find. The thesis clearly lays out what the essay will be about, the first sentence of each of the body paragraph introduces the topic it'll cover, and the conclusion neatly recaps all the main points. Within each of the body paragraphs, there's analysis along with multiple excerpts from the book in order to add legitimacy to my points.
Additionally, the essay does a good job of taking an in-depth look at the issue introduced in the thesis. Four ways Steinbeck used literary devices are discussed, and for each of the examples are given and analysis is provided so readers can understand why Steinbeck included those devices and how they helped shaped how readers viewed migrants and their plight.
Where could this essay be improved? I believe the weakest body paragraph is the third one, the one that discusses how Steinbeck used plain, grammatically incorrect language to both accurately depict the migrants and make them more relatable to readers. The paragraph tries to touch on both of those reasons and ends up being somewhat unfocused as a result. It would have been better for it to focus on just one of those reasons (likely how it made the migrants more relatable) in order to be clearer and more effective. It's a good example of how adding more ideas to an essay often doesn't make it better if they don't work with the rest of what you're writing. This essay also could explain the excerpts that are included more and how they relate to the points being made. Sometimes they're just dropped in the essay with the expectation that the readers will make the connection between the example and the analysis. This is perhaps especially true in the second body paragraph, the one that discusses similarities to Biblical passages. Additional analysis of the quotes would have strengthened it.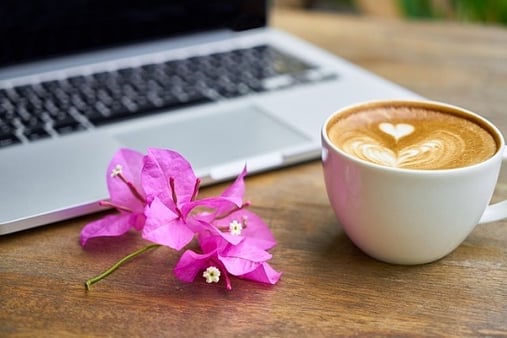 Summary: How to Write an Analytical Essay
What is an analytical essay? A critical analytical essay analyzes a topic, often a text or film. The analysis paper uses evidence to support the argument, such as excerpts from the piece of writing. All analytical papers include a thesis, analysis of the topic, and evidence to support that analysis.
When developing an analytical essay outline and writing your essay, follow these five steps:
Reading analytical essay examples can also give you a better sense of how to structure your essay and what to include in it.
What's Next?
Learning about different writing styles in school? There are four main writing styles, and it's important to understand each of them. Learn about them in our guide to writing styles , complete with examples.
Writing a research paper for school but not sure what to write about? Our guide to research paper topics has over 100 topics in ten categories so you can be sure to find the perfect topic for you.
Literary devices can both be used to enhance your writing and communication. Check out this list of 31 literary devices to learn more !
Need more help with this topic? Check out Tutorbase!
Our vetted tutor database includes a range of experienced educators who can help you polish an essay for English or explain how derivatives work for Calculus. You can use dozens of filters and search criteria to find the perfect person for your needs.
Christine graduated from Michigan State University with degrees in Environmental Biology and Geography and received her Master's from Duke University. In high school she scored in the 99th percentile on the SAT and was named a National Merit Finalist. She has taught English and biology in several countries.
Student and Parent Forum
Our new student and parent forum, at ExpertHub.PrepScholar.com , allow you to interact with your peers and the PrepScholar staff. See how other students and parents are navigating high school, college, and the college admissions process. Ask questions; get answers.
Ask a Question Below
Have any questions about this article or other topics? Ask below and we'll reply!
Improve With Our Famous Guides
The 5 Strategies You Must Be Using to Improve 160+ SAT Points
How to Get a Perfect 1600, by a Perfect Scorer
Series: How to Get 800 on Each SAT Section:
Score 800 on SAT Math
Score 800 on SAT Reading
Score 800 on SAT Writing
Series: How to Get to 600 on Each SAT Section:
Score 600 on SAT Math
Score 600 on SAT Reading
Score 600 on SAT Writing
Free Complete Official SAT Practice Tests
What SAT Target Score Should You Be Aiming For?
15 Strategies to Improve Your SAT Essay
The 5 Strategies You Must Be Using to Improve 4+ ACT Points
How to Get a Perfect 36 ACT, by a Perfect Scorer
Series: How to Get 36 on Each ACT Section:
36 on ACT English
36 on ACT Math
36 on ACT Reading
36 on ACT Science
Series: How to Get to 24 on Each ACT Section:
24 on ACT English
24 on ACT Math
24 on ACT Reading
24 on ACT Science
What ACT target score should you be aiming for?
ACT Vocabulary You Must Know
ACT Writing: 15 Tips to Raise Your Essay Score
How to Get Into Harvard and the Ivy League
How to Get a Perfect 4.0 GPA
How to Write an Amazing College Essay
What Exactly Are Colleges Looking For?
Is the ACT easier than the SAT? A Comprehensive Guide
Should you retake your SAT or ACT?
When should you take the SAT or ACT?
Stay Informed
Get the latest articles and test prep tips!
Looking for Graduate School Test Prep?
Check out our top-rated graduate blogs here:
GRE Online Prep Blog
GMAT Online Prep Blog
TOEFL Online Prep Blog
Holly R. "I am absolutely overjoyed and cannot thank you enough for helping me!"
Have a language expert improve your writing
Run a free plagiarism check in 10 minutes, generate accurate citations for free.
Knowledge Base
How to write an essay introduction | 4 steps & examples
How to Write an Essay Introduction | 4 Steps & Examples
Published on February 4, 2019 by Shona McCombes . Revised on July 23, 2023.
A good introduction paragraph is an essential part of any academic essay . It sets up your argument and tells the reader what to expect.
The main goals of an introduction are to:
Catch your reader's attention.
Give background on your topic.
Present your thesis statement —the central point of your essay.
This introduction example is taken from our interactive essay example on the history of Braille.
The invention of Braille was a major turning point in the history of disability. The writing system of raised dots used by visually impaired people was developed by Louis Braille in nineteenth-century France. In a society that did not value disabled people in general, blindness was particularly stigmatized, and lack of access to reading and writing was a significant barrier to social participation. The idea of tactile reading was not entirely new, but existing methods based on sighted systems were difficult to learn and use. As the first writing system designed for blind people's needs, Braille was a groundbreaking new accessibility tool. It not only provided practical benefits, but also helped change the cultural status of blindness. This essay begins by discussing the situation of blind people in nineteenth-century Europe. It then describes the invention of Braille and the gradual process of its acceptance within blind education. Subsequently, it explores the wide-ranging effects of this invention on blind people's social and cultural lives.
Table of contents
Step 1: hook your reader, step 2: give background information, step 3: present your thesis statement, step 4: map your essay's structure, step 5: check and revise, more examples of essay introductions, other interesting articles, frequently asked questions about the essay introduction.
Your first sentence sets the tone for the whole essay, so spend some time on writing an effective hook.
Avoid long, dense sentences—start with something clear, concise and catchy that will spark your reader's curiosity.
The hook should lead the reader into your essay, giving a sense of the topic you're writing about and why it's interesting. Avoid overly broad claims or plain statements of fact.
Examples: Writing a good hook
Take a look at these examples of weak hooks and learn how to improve them.
Braille was an extremely important invention.
The invention of Braille was a major turning point in the history of disability.
The first sentence is a dry fact; the second sentence is more interesting, making a bold claim about exactly  why the topic is important.
The internet is defined as "a global computer network providing a variety of information and communication facilities."
The spread of the internet has had a world-changing effect, not least on the world of education.
Avoid using a dictionary definition as your hook, especially if it's an obvious term that everyone knows. The improved example here is still broad, but it gives us a much clearer sense of what the essay will be about.
Mary Shelley's  Frankenstein is a famous book from the nineteenth century.
Mary Shelley's Frankenstein is often read as a crude cautionary tale about the dangers of scientific advancement.
Instead of just stating a fact that the reader already knows, the improved hook here tells us about the mainstream interpretation of the book, implying that this essay will offer a different interpretation.
Prevent plagiarism. Run a free check.
Next, give your reader the context they need to understand your topic and argument. Depending on the subject of your essay, this might include:
Historical, geographical, or social context
An outline of the debate you're addressing
A summary of relevant theories or research about the topic
Definitions of key terms
The information here should be broad but clearly focused and relevant to your argument. Don't give too much detail—you can mention points that you will return to later, but save your evidence and interpretation for the main body of the essay.
How much space you need for background depends on your topic and the scope of your essay. In our Braille example, we take a few sentences to introduce the topic and sketch the social context that the essay will address:
Now it's time to narrow your focus and show exactly what you want to say about the topic. This is your thesis statement —a sentence or two that sums up your overall argument.
This is the most important part of your introduction. A  good thesis isn't just a statement of fact, but a claim that requires evidence and explanation.
The goal is to clearly convey your own position in a debate or your central point about a topic.
Particularly in longer essays, it's helpful to end the introduction by signposting what will be covered in each part. Keep it concise and give your reader a clear sense of the direction your argument will take.
Here's why students love Scribbr's proofreading services
Discover proofreading & editing
As you research and write, your argument might change focus or direction as you learn more.
For this reason, it's often a good idea to wait until later in the writing process before you write the introduction paragraph—it can even be the very last thing you write.
When you've finished writing the essay body and conclusion , you should return to the introduction and check that it matches the content of the essay.
It's especially important to make sure your thesis statement accurately represents what you do in the essay. If your argument has gone in a different direction than planned, tweak your thesis statement to match what you actually say.
To polish your writing, you can use something like a paraphrasing tool .
You can use the checklist below to make sure your introduction does everything it's supposed to.
Checklist: Essay introduction
My first sentence is engaging and relevant.
I have introduced the topic with necessary background information.
I have defined any important terms.
My thesis statement clearly presents my main point or argument.
Everything in the introduction is relevant to the main body of the essay.
You have a strong introduction - now make sure the rest of your essay is just as good.
Argumentative
Literary analysis
This introduction to an argumentative essay sets up the debate about the internet and education, and then clearly states the position the essay will argue for.
The spread of the internet has had a world-changing effect, not least on the world of education. The use of the internet in academic contexts is on the rise, and its role in learning is hotly debated. For many teachers who did not grow up with this technology, its effects seem alarming and potentially harmful. This concern, while understandable, is misguided. The negatives of internet use are outweighed by its critical benefits for students and educators—as a uniquely comprehensive and accessible information source; a means of exposure to and engagement with different perspectives; and a highly flexible learning environment.
This introduction to a short expository essay leads into the topic (the invention of the printing press) and states the main point the essay will explain (the effect of this invention on European society).
In many ways, the invention of the printing press marked the end of the Middle Ages. The medieval period in Europe is often remembered as a time of intellectual and political stagnation. Prior to the Renaissance, the average person had very limited access to books and was unlikely to be literate. The invention of the printing press in the 15th century allowed for much less restricted circulation of information in Europe, paving the way for the Reformation.
This introduction to a literary analysis essay , about Mary Shelley's Frankenstein , starts by describing a simplistic popular view of the story, and then states how the author will give a more complex analysis of the text's literary devices.
Mary Shelley's Frankenstein is often read as a crude cautionary tale. Arguably the first science fiction novel, its plot can be read as a warning about the dangers of scientific advancement unrestrained by ethical considerations. In this reading, and in popular culture representations of the character as a "mad scientist", Victor Frankenstein represents the callous, arrogant ambition of modern science. However, far from providing a stable image of the character, Shelley uses shifting narrative perspectives to gradually transform our impression of Frankenstein, portraying him in an increasingly negative light as the novel goes on. While he initially appears to be a naive but sympathetic idealist, after the creature's narrative Frankenstein begins to resemble—even in his own telling—the thoughtlessly cruel figure the creature represents him as.
If you want to know more about AI tools , college essays , or fallacies make sure to check out some of our other articles with explanations and examples or go directly to our tools!
Ad hominem fallacy
Post hoc fallacy
Appeal to authority fallacy
False cause fallacy
Sunk cost fallacy
College essays
Choosing Essay Topic
Write a College Essay
Write a Diversity Essay
College Essay Format & Structure
Comparing and Contrasting in an Essay
 (AI) Tools
Grammar Checker
Paraphrasing Tool
Text Summarizer
AI Detector
Plagiarism Checker
Citation Generator
Your essay introduction should include three main things, in this order:
An opening hook to catch the reader's attention.
Relevant background information that the reader needs to know.
A thesis statement that presents your main point or argument.
The length of each part depends on the length and complexity of your essay .
The "hook" is the first sentence of your essay introduction . It should lead the reader into your essay, giving a sense of why it's interesting.
To write a good hook, avoid overly broad statements or long, dense sentences. Try to start with something clear, concise and catchy that will spark your reader's curiosity.
A thesis statement is a sentence that sums up the central point of your paper or essay . Everything else you write should relate to this key idea.
The thesis statement is essential in any academic essay or research paper for two main reasons:
It gives your writing direction and focus.
It gives the reader a concise summary of your main point.
Without a clear thesis statement, an essay can end up rambling and unfocused, leaving your reader unsure of exactly what you want to say.
The structure of an essay is divided into an introduction that presents your topic and thesis statement , a body containing your in-depth analysis and arguments, and a conclusion wrapping up your ideas.
The structure of the body is flexible, but you should always spend some time thinking about how you can organize your essay to best serve your ideas.
Cite this Scribbr article
If you want to cite this source, you can copy and paste the citation or click the "Cite this Scribbr article" button to automatically add the citation to our free Citation Generator.
McCombes, S. (2023, July 23). How to Write an Essay Introduction | 4 Steps & Examples. Scribbr. Retrieved October 3, 2023, from https://www.scribbr.com/academic-essay/introduction/
Is this article helpful?
Shona McCombes
Other students also liked, how to write a thesis statement | 4 steps & examples, academic paragraph structure | step-by-step guide & examples, how to conclude an essay | interactive example, what is your plagiarism score.