Plagiarism checker
Writing help, paraphrasing tool, leadership in nursing.
Health Care , Leadership , Nursing
How it works
Leadership is an art, skill or quality of an individual who can positively influence the people to achieve maximum in their life. A true leader is a person who can manage both success and failure with compassion. He or she tries to analyze what went wrong rather than blaming the team members. He has a vision and plan to accomplish the task. Along with the vision, he has a quality of conveying his vision in a way so that it can motivate his team members to work together in achieving a goal. Fair leadership skills lead to success and happiness. After all, it's not only the destination that matters but the journey too.
APJ Abdul Kalam had such an amazing quality to let the people follow their dream instead of following what he say is right. He used to inspire everyone to follow their vision and transform them into actions. He always believed in having a clear vision, transparency, creativity, knowledge and integrity. I truly admire his qualities such as positive thinking, passion for work, integrity, hardworking, determination, accountability, punctuality and creativity. He was always transparent in his approach towards his team members. He always uses to listen to his colleagues before making any decision. He was humble and respectful towards his team, their viewpoint which is very important for an effective leadership. He always led the team from behind and put others in front specially at the time of success.
During the times of failure he always took front line approach and always was responsible and accountable for his actions. He was always appreciative towards his team members. (intext wagon). I personally believe in leading the team from back. Leadership does not mean that you give instructions to the team, but to encourage his or her team, listen to their viewpoint, analyze and assign tasks according to the strength and weakness of his team members. A leader should know his team well in order to succeed.
I also believe in accountability and compassion. As a nurse, it is very important that we should take responsibility of our actions as it affects patient's safety and quality of life. Compassion, kindness and humanity are important for ever profession so as in nursing. At the end of the day, all that matters is how did the patient feel about the care. Communication technique is also very important quality a leader should have. The way you say certain things can have a great impact on others. It can build or destroy a relationship.
As nurses, we interact with other nurses, doctors, social worker, family members of the patient, patient etc.Good communication skills and qualities can enhance the workplace environment and patient's satisfaction. I also believe in integrity. I am honest and passionate about my work. I follow the same rules and regulations what I expect from others. The workplace environment has a great psychological impact on our mind. A leader with good emotional intelligence and positive attitude can create a happy environment. Every team member feels valued and the staff builds a trustworthy and solid foundation. I always go to my clinical with a positive attitude. I always encourage my colleagues, help them, learn from them and appreciate them for their hard work. I am always empathetic because I know it feels great when someone understands your viewpoint without making judgments. I will be working in few months as a registered nurse. I have not accomplished a leadership status yet. But I believe everything takes time. I always take responsibility in what I do. I look at the whole situation before arriving to any statement and decision. I believe I can be a leader as well. Every journey has ups and downs.
In my viewpoint, a favorable workplace is one where each member of the team feels respected and appreciated. I will always be grateful to my team members and will never consider someone superior or inferior. I will love to share my knowledge and learn new things from my team. I will be self aware and thoughtful in my actions. I will lead the team with an open mindset as I know people, situations and things change with time. As a team member I always expect that everyone is open to each other related to the work matter.
Coordination is very important to achieve a goal or accomplish a task. Team members should have a working agreement amongst them. I expect everyone in the team to be responsible of their actions. I want every team member to be sensitive and considerate to others. Leading a team is bringing best in the people even during difficult times. I want everyone to be honest and flexible to the people and situations. As a leader, I will give freedom to my team members so that our team can come up with new ideas and creativity. I will try to create a relaxing and positive work environment. My personal philosophy is that a great leader is the one who believes in shared vision, enables other to act and encourages everyone around him or her. As a leader, I will aim to open lines of communication and trust in order to attain the highest level of teamwork.
The deadline is too short to read someone else's essay
Cite this page.
Leadership in Nursing. (2021, Jan 14). Retrieved from https://papersowl.com/examples/leadership-in-nursing/
"Leadership in Nursing." PapersOwl.com , 14 Jan 2021, https://papersowl.com/examples/leadership-in-nursing/
PapersOwl.com. (2021). Leadership in Nursing . [Online]. Available at: https://papersowl.com/examples/leadership-in-nursing/ [Accessed: 8 Sep. 2023]
"Leadership in Nursing." PapersOwl.com, Jan 14, 2021. Accessed September 8, 2023. https://papersowl.com/examples/leadership-in-nursing/
"Leadership in Nursing," PapersOwl.com , 14-Jan-2021. [Online]. Available: https://papersowl.com/examples/leadership-in-nursing/. [Accessed: 8-Sep-2023]
PapersOwl.com. (2021). Leadership in Nursing . [Online]. Available at: https://papersowl.com/examples/leadership-in-nursing/ [Accessed: 8-Sep-2023]
Don't let plagiarism ruin your grade
Make sure your essay is plagiarism-free or hire a writer to get a unique paper crafted to your needs.
Plagiarized Text
Leave your email and we will send a sample to you., not finding what you need, search for essay samples now.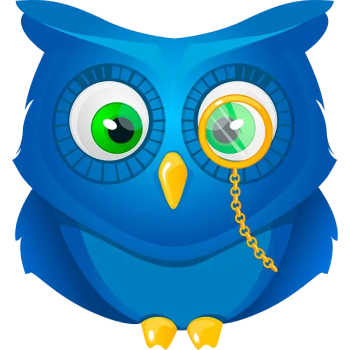 Having doubts about how to write your paper correctly?
Our writers will help you fix any mistakes and get an A+!
Please check your inbox.
Don't use plagiarized sources
Where do you want us to send this sample, attention this is just a sample..
You can order an original essay written according to your instructions.
Trusted by over 1 million students worldwide
1. Tell Us Your Requirements
2. Pick your perfect writer
3. Get Your Paper and Pay
Hi! I'm Amy, your personal assistant!
Don't know where to start? Give me your paper requirements and I connect you to an academic expert.
short deadlines
100% Plagiarism-Free
Certified writers
Nursing Leadership and Personal Skills Personal Essay
Introduction.
Strong leadership is required to establish a healthy working environment at all levels of an organization. Evidence shows that the presence of a nurse leader in an emergency department of a health facility makes the working environment healthy while at the same time increasing staff retention. In line with this, the American Association of Critical Care Nurses has revealed that for optimal performance of staff and improved patient care, nurse leadership needs to be developed. I have realized the importance of nurse leadership. For this reason, I intend to share my experience at my workplace and relate it with various theories, leadership styles, and technology.
We will write a custom Essay on Nursing Leadership and Personal Skills specifically for you for only 9.35/page
808 certified writers online
Experience with the Supervisor
As quoted by Lachlan Mclean, "You can only lead others when you are willing to go." My Emergency Room Director at Providence Park in the Emergency Department (ED) is an example of this. She allows us to help and motivate each other to become better through teamwork. She creates a positive working environment where all nurses can improve themselves through creativity and sharing of information. At one time, she asked for my opinion on the ED and on how she could make it better. It was an excellent opportunity to be creative and contribute to the improvement of this department.
Emergency Nurses Association (ENA)
The Emergency Nurses Association was formed to serve emergency nurses in different ways. The main purpose of ENA is to enhance service delivery through continuous training, research, and funding of other projects. The services offered by ENA ensure continuous improvement of service delivery. It also assists in finding solutions to new problems in the field of nursing (Hammond & Zimmermann, 2012). In addition, ENA provides an opportunity for one to contest for a position in management. One crucial role of ENA in the emergency room (ER) is leadership training. Leadership training is essential in the emergency room as it contributes to coordination and teamwork. ENA has gone further to partner with ENA Foundation in order to improve service delivery.
Time Management
According to Magnet's Model of transformational leadership, time management, and leadership cannot be separated. My area of operation deals with emergencies and patients in critical conditions. As such, time wastage jeopardizes the lives of patients. In sharpening my time management skills, I have resorted to prioritizing and delegating duties. Prioritizing has allowed me to deal with urgent issues while delegation has enabled me to seek the help of my subordinates. Otherwise, as a team leader, possession of such qualities has enabled me to inspire and create a sense of commitment among my team members.
Leadership Skills
The issues of leadership and management have been taken to mean the same thing. However, a manager exerts authority over others. This means that, others are not involved in decision-making unlike in leadership where the views of all stakeholders are taken into consideration. Since leadership calls for the participation of all, it is important that managers possess some leadership skills to enhance teamwork.
Nurse leaders can execute their functions efficiently depending on how powerful they are. There are various sources of power. They include the legislative, professional qualification and personal qualities. The legislative provides rules and regulations meant to guide the activities of nurses. They govern the responsibilities of a nurse and determine the steps to take in various situations (Lauby, 2010). Secondly, possession of professional skills gives nurses the power to act according to their level of qualification. Finally, personal qualities determine the nurses' ability to lead.
My personal skills have a significant impact on my leadership skills. I am very persistent, determined and communicative. My persistent nature has enabled me to stay focused on achieving my goals. My determination has kept me going even when faced with challenges. Moreover, I am very communicative. This quality has enabled me to develop a good working relationship with my workmates. However, I don't like being criticized. This quality has affected my performance as a team leader and had severe adverse impacts on the results of the team. For this reason, I am trying very hard to change my behavior for the benefit of my group and patients (Manojlovich, 2007).
Change and Conflict Handling
Nurses, apart from executing their duties, also act as change agents. They initiate changes that impact the nursing field. One way through which they bring change is by contesting various political positions. When they win in such contests, they can push for favorable legislation (Barker & DeNisco, 2013). Another way is by applying various organizational and change theories. Organizational theories are applied in specific contexts to bring orderliness while change theories are mainly applied to bring about behavioral changes which help nurses to co-exist and relate well with patients. This helps to avoid the emergence of conflicts.
Conflicts are bound to arise in any setting and the nursing field is no exception. As such, methods of handling conflicts are necessary. One of the effective ways is through compromise. Another alternative is the avoiding strategy, where the focus is on creating delays in conflicts so that measures to combat them are put in place.
Leadership and Differences in Character
The issues of culture and gender have resulted in a number of differences among people. These differences have had an impact on performance at work. According to Lieberman (2015), men originated from Mars while women came from Venus. This difference according to him has had an impact on the style of communication. A good nurse leader should appreciate such differences and devise a plan to overcome them.
Emotional Intelligence
Nurse leaders should possess Emotional Intelligence (EI) skills. EI enables them to read emotions and make the necessary adjustments according to the perceived emotional state of their subordinates (Cassady & Eissa, 2008). Cassady and Eissa (2008) illustrated this by carrying out an experiment using a nurse who worked in a very busy ED of a hospital. The nurse was subjected to different types and levels of stressful situations. In this case, emotions were frayed and as a result the nurse was unable to function well. EI enables leaders to strike a balance between work performance and emotion, and as such enables the application of measures that ensure emotions do not affect the performance of nurses.
Nursing Informatics
Nursing Informatics is the use of information systems and electronic health records in the provision of health services. It helps nurse leaders to carry out their functions efficiently by making information readily available to them. The same systems assist in administration by helping in relaying information quickly. However, nursing Informatics may detach leaders from their subordinates and for this reason kill the spirit of teamwork (McCartney, 2004).
Nurse leaders perform numerous duties in emergency departments which require them to possess excellent leadership skills that will enable them to work efficiently with other nurses towards the realization of optimal results. They should be able to gauge the performance of their subordinates by reading their emotions. Finally, leadership is not only about applying what you have learned. Rather, it is about developing personal skills. Good personal skills combined with what I have discussed above will result in the best performance.
Barker, M., & DeNisco, S. M. (2013). Advanced practice nursing: Evolving roles for the transformation of the profession . Boston: Jones & Bartlett.
Cassady, J., & Eissa, A. (2008). Emotional intelligence: Perspective from educational and positive psychology . New York: Peter Lang.
Lauby, S. (2004). 7 Types of Power in the Workplace. Web.
Lieberman, S. (2015). Differences in Male and Female Communication Styles. Web.
Manojlovich, M. (2007). Power and Empowerment in Nursing: Looking Backward to Inform the Future. Web.
McCartney, P. (2004). Leadership in nursing informatics. Journal of Obstet Gynecol Neonatal Nurses , 33 (3), 371-380.
Need a custom personal essay sample written from scratch by professional specifically for you?
807 certified writers online
Chicago (N-B)
Chicago (A-D)
IvyPanda. (2022, May 19). Nursing Leadership and Personal Skills. https://ivypanda.com/essays/nursing-leadership-and-personal-skills/
IvyPanda. (2022, May 19). Nursing Leadership and Personal Skills. Retrieved from https://ivypanda.com/essays/nursing-leadership-and-personal-skills/
"Nursing Leadership and Personal Skills." IvyPanda , 19 May 2022, ivypanda.com/essays/nursing-leadership-and-personal-skills/.
1. IvyPanda . "Nursing Leadership and Personal Skills." May 19, 2022. https://ivypanda.com/essays/nursing-leadership-and-personal-skills/.
Bibliography
IvyPanda . "Nursing Leadership and Personal Skills." May 19, 2022. https://ivypanda.com/essays/nursing-leadership-and-personal-skills/.
IvyPanda . 2022. "Nursing Leadership and Personal Skills." May 19, 2022. https://ivypanda.com/essays/nursing-leadership-and-personal-skills/.
IvyPanda . (2022) 'Nursing Leadership and Personal Skills'. 19 May.
The Emergency Nurses Association Development
Intensive Care Unit Nurses' Education Needs
Serial Killers: Tommy Lynn Sells
Informatics Nurses, Their Roles and Skills
Organizational Informatics
Health Informatics in the United States
Public Health Informatics
Informatics as an Approach and a Theory
Overview of Nursing Informatics
Evidence-Based Practice in Informatics
PICOT Assignment Analysis
Effective Ethical, Moral, and Legal Leadership
Prioritizing Safety and Enhancing Nurses' Proficiency
Comparing Philosophies and Missions in Nursing
The Comfort Theory of Nursing Used in Education
We use cookies to enhance our website for you. Proceed if you agree to this policy or learn more about it.
Essay Database >
Essay Examples >
Essays Topics >
Essay on Leadership
Examples Of Leadership In Nursing Essay
Type of paper: Essay
Topic: Racism , Diversity , Ethnicity , Problem Solving , Linguistics , Evaluation , Leader , Administration
Words: 2750
Published: 03/05/2020
ORDER PAPER LIKE THIS
Leadership is essential to the successful management in the field of nursing. However, nursing leaders and employees have different views on the type of leadership style to be adapted for best results. Owing to the challenges in the nursing leadership, re-evaluation of current managerial tactics is necessary. A nurse leader must master delegation because it constitutes a critical portion of the effective leadership and success in the patient care. Since we live in a multi-cultural nation; good leaders should consider all aspects of a person including cultural diversity. Time management skills, self-efficacy and assertive communication are the other significant qualities of nurse leaders. All the attributes of a nurse leader influence the quality of care provided to the patients. One of the nursing leadership approaches is transformational style. A transformational leader is the one who employs good and qualitative styles associated with improvement in patient care. This style inspires the others to develop and implement leadership qualities. It comprises charisma, self-confidence, inspiration, intellectual stimulation and individual consideration. The transformational leader motivates the other nurses; he is sensitive to the needs of his subordinates and communicates effectively. This style of leadership increases the staff satisfaction leading to an overall reduction of nurse turnover and an increase in patient satisfaction (Smith, 2011). Though transformational leadership promotes nursing excellence, the difference in the interpretation of the nursing styles between the nurse leader and the staff is often associated with decreased satisfaction with the leadership (Andrews, 2012). Several studies have been done to establish a relationship between managerial competencies, personal characteristics and leadership style of the nursing leaders. Managerial competencies refer to the ability of the nursing leaders to manage the other nurses well. The managerial competencies of nurse leaders consist of characteristics like visionary leadership, conflict resolution, effective communication, problem solving abilities and teamwork. The issues requiring apt management by nursing leaders include conflict resolution and addressing the laziness of employees. A leader must, therefore, have qualities or competencies that help in problem solving and conflict resolution. A leader who is a great manager is the one who is long-sighted. A leader must be a person who considers the future and not just the present. The leader must know that future healthcare depends on the present health care. Another important attribute of a nurse leader is delegation. Delegation of work by the leaders increases the satisfaction amongst the employees and nurses working under them. All these characteristics and attributes positively correlate with the patient care both in the short- and the long-terms (Lorber & Savic, 2000). There is no dearth of knowledge regarding the appropriate leadership styles for nursing fields. However, inappropriate leadership styles are used by the nursing leaders in many healthcare set-ups. Therefore, a uniform and unique healthcare model for all institutions must be formed so that the country can properly facilitate the reforms needed in the healthcare system or sector. The country must also facilitate the competency evaluation and consistent monitoring of the leader's work so that the results can be seen and appreciated. The leaders that do not furnish appropriate results may be denied their leadership roles (Lorber & Savic, 2000). The definition of leadership is multi-faceted. All sectors in the society, from the business to the financial sector and even the nursing or the healthcare sector require good leadership for greater productivity. According to Giltinane (2013), leadership in the working environment is of utmost significance. Direct involvement of the leadership is advised because leaders motivate the employees to go beyond the call of duty. The leader's role is to 'elicit effective performance from others.' The leader influences and guides others towards positive results and productivity. They empower the employees and, therefore, increase organizational loyalty, job satisfaction and reduce sickness levels. The direct involvement of nursing leaders in the actual work of taking care of patients encourages the other nurses to work and to take care of the patients in a better way. Hence, the nursing leader must have personality traits, emotional intelligence and apt cognitive responses that are able to inspire others to work harder and better in their work stations. Thus, a positive productivity is associated with good leadership styles. Effective leadership also requires trust between the leader and the staff. Therefore, the leader should treat them fairly and acknowledge individual achievements. A good leader shows interest in the working of the staff, listens to their problems and helps them in decision making (Giltinane, 2013). The leader is a person who can inspire those behind him. This means that the followers should be able to agree with their leader, and the leader should be able to make them see the things the way he sees them. Overall, there should be an agreement between the leader and the followers regarding the goal(s). A respectful leader is the one who inspires the subordinate(s) to achieve the positive and effective results of the laid plans (Boyle & Kochinda, 2004). The registered nurses are trained to use techniques of the goal-oriented path to delegate more effectively to the patient care tasks. Delegation is an entry level skill and is the ability to be able to assign duties well to the respective people. Lack of delegation skills is a potential cause for negative and adverse outcome(s) resulting from ineffective supervision (Boyle & Kochinda, 2004). A good nursing leader must learn the skill of delegation through educational and practical experience. Thus, a nursing leader can't live without the delegation power, and every success of a registered nurse will depend on their power to effectively delegate duties well. Delegation has the major role in leadership and has the determination of how the leaders perform their duties. The results in positive or negative outcomes in patients measure the level of delegation in nurses. Therefore, a successful leader is the one who possesses the qualities to delegate duties well to the subordinate staff (Dunham-Taylor, 2000). Confidence is the value of self-belief that a nurse should possess to be able to delegate patient care tasks. Research shows that demographic variables, registered nurses leadership skills and confidence in delegation are related to the outcomes of patient care in a community teaching hospital. The level of confidence is vital in the process of delegating duties among the registered nurses. The low level of confidence affects the delegation of tasks by the nurses adversely and may result in poor patient outcomes. Therefore, the level of confidence in the nurse leaders directly influences to the productivity in the health centers (Saccomano & Pinto-Zipp, 2011). In a recent study, it was hypothesized that registered nurses who demonstrated a supportive leadership style will report more confidence in delegating patient care tasks than the ones with either directive or participative styles. The hypothesis failed to hold from the research conducted and thus, the level of confidence was not justified as a measure to alter the delegating process. The level of confidence was then correlated to the delegation of duties by the nurses. In a healthcare setting, some departments help to develop the delegating skills while others do not. Therefore, the skill may or may not develop in the leader. Also, the level of confidence in the nurses will help in increasing the productivity level as they are aware of what they are doing and are not undertaking a trial process. If the nurses undertake their duty with confidence, their productivity levels are bound to increase (Saccomano & Pinto-Zipp, 2011). The nurses serve the patients with very distinct cultural beliefs. Some of the issues that face the nurses due to such occurrences include the language barrier in cases where the nurse is serving a patient from a different ethnicity or with communication problems. Secondly, there can be the cases of prejudice. They may serve the patients with their belief about the patient or what they think rather than taking keen interest in the problem faced by the patient. Thirdly, they could be ethnocentric. The issue is more problematic where a nurse is serving patients from a country that has different ethnicities, religion and/or cultural beliefs. The nurse may serve in favor of some ethnic groups, religions or communities. In the case, a hospital is not in the position of solving the issue of biasness, the simple acts of favoring one group of patients and not-favoring the other group(s) may settle an institutional trend. This type of trends may lead to the loss of nurses as well as the healthcare organization(s). Therefore, much needs to be done about the issue of cultural competence in nursing students and faculty. Psychological empowerment is considered as the best option to enhance the cultural competence. Nurses should be trained on how to give equal treatment to the patients of different backgrounds. They should have the capacity of understanding that every patient is as important as the others and the services and resources should be allocated equitably and not by bias of issues such as ethnicity, religion or race. A perception is very powerful and can lead to justice in any service. The decisions of nurses should be autonomous with a professional basis in the decision making process. This can be installed by bringing in such study fields in nursing schools as well as seminars in places of work. The nurses should be empowered by the knowledge and not pressure (Dreher, & MacNaughton, 2002; Lipson & Desantis, 2007). A nursing leader has several roles in a culturally diverse healthcare system. In any hospital setting with culturally diverse nursing workforce, the nurse leader should be fair and unbiased towards all the staff members irrespective of their background. Leadership directly affects the staff retention, level of motivation and quality of the care provided. Therefore, a good leader should be able to generate and maintain a diverse workforce for the provision of culturally relevant care. According to Skim and Miller's theoretical framework (1999),(I could not find this reference??) there is a given process of achieving a sensitive process of changing the perception of a nurse or healthcare provider. The process involves the steps mentioned below:
• Understanding cultural diversity: Learning different cultural practices from other countries from where the practitioner might get clients.
• Increasing cultural awareness: It involves teaching the nurses to be mild on cultural decisions and not acting in the favor of some patients at the expense of others. • Minimizing cultural sensitivity by uniting the community: This means that the patients work together with the medical practitioners in improving health standards. They communicate well and try to understand each other. • Eradicate cultural competence behavior in the individual(s): In cases of cultural differences, the different cultures may be competing on usage of health resources. Nurses are not supposed to be a part of this fight. Therefore, they should remain neutral.
Such a process has the capacity of making a nurse act more professionally and avoiding being biased (Dreher, & MacNaughton, 2002).
In a study conducted in Australia, there was much effect of diversity on medical practices as well as medical practitioners and patients. Biases were noted in the nursing practice, and the patients with chronic diseases were very much affected in terms of the provided healthcare. Therefore, medical professionals need training on how to be of higher importance to such patients. The patients include diabetics, cardiovascular patients and others chronic disease patients. These patients need medical training on how to manage the illnesses and conditions when the medical practitioners are not around. The healthcare of these patients may be adversely affected if they are subjected to bias. Hence, the medical practitioners are needed to ensure a diverse cultural understanding of the community they are dealing with (Pardue & Morgan, 2008). Another study was done in three different first world countries viz. the USA, Canada, and Switzerland. In all the three countries, the research gave a positive report about the diversifying services in the medical sector. Such diversities included overcoming language barriers. One of the best examples of the study was in the USA, in a clinic where physicians were facing a little challenge with language problems with some of their patients. They were not in a position to communicate perfectly with other patients other than the ENL speakers (ENL- English Native Language). The researchers brought interpreters of other languages and communication flow was improved. The result was evident from the customer satisfaction analysis. It proven that the services were appreciated 140% of the previous level of appreciation, an implication that diversifying cultural practices, such as teaching nurses different languages is of utmost significance to service improvement process in hospitals as well as clinics and also medical practices at homes (Pardue & Morgan, 2008). Cultural diversity has been discussed as a way of improving the services of nurses and medical practitioners. It is of high importance to consider communication. To get better services, a nurse or any other practitioner must be in a position of understanding the language of the patient quite vividly, implying that the practitioner will be able to know the problem faced by his or her patient. For example, if a French speaking patient who does not communicate in fluent English is assigned to an American nurse, a communication breakdown is expected since most American health workers are trained in English (Flores, 2006). In order to come up with a better understanding, medical practitioners should have cultural diversities. They should understand several languages and, therefore, be able to serve patients better. There is also a possibility of working with interpreters. It is, however, not only a matter of spoken language; the dumb might also need to be served in a hospital. They communicate using sign language. Interpreters of such signs should be available to ensure communication between the patient and the nurse (Gerrish, Chau, Sobowale & Briks, 2004). Patients and medical practitioners need to work together interactively. Hence, there should be a clear understanding of communication from both sides. The nurses need psychological preparations that are of importance to them during the process of providing medical services to patients. Language barrier and other issues due to culture should be dealt with; they are a barrier to communication as well as efficient medical services. Patients with chronic diseases need attention and well stated instructions, since in the absence of doctors and medical practitioners they are supposed to nurse themselves. The process of treating them, therefore, needs to be communicated well to them, to avoid misunderstanding due to cultural differences including the language barrier (Flores, 2006).
Andrews, D. R. (2012). The influence of staff nurse perception of leadership style on satisfaction with leadership: A cross-sectional survey of pediatric nurses. International Journal of Nursing Studies, 49(28), 1103-1111. Boyle, D. K., & Kochinda, C. (2004). Enhancing collaborative communication of nurse and physician leadership in two intensive care units. Journal of Nursing Administration, 34(2), 60-70. Dunham-Taylor, J. (2000). Nurse executive transformational leadership found in participative organizations. Journal of Nursing Administration, 30(5), 241-250. Dreher, M., & MacNaughton, N. (2002). Cultural competence in nursing: Foundation or fallacy? Nursing Outlook, 50(5), 181-186. Flores, G. (2006). Language barriers to healthcare in the United States. The New England Journal of Medicine, 355(3), 229-231. Gerrish, K., Chau, R., Sobowale, A. & Briks, E. (2004). Bridging the language barrier: the use of interpreters in primary care nursing. Health and Social Care in the Community, 12(5), 407-413. Giltinane, C. L. (2013). Leadership styles and theories. Art and Science, 27(41), 35-39. Lipson, J, G. & Desantis, L. A. (2007). Current approaches to integrating elements of cultural competence in nursing education. Journal of Trans-cultural Nursing, 18(1), 10S-20S. Lorber, M., & Savic, B. S. (2000). Perceptions of managerial competencies, Styles and characteristics among professionals in nursing. Public Health, 52(198), 199-204. Pardue, K. T., & Morgan, P. (2008). Millennials considered: A new generation, new approaches, and implications for nursing education. Nursing Education Perspectives, 29(2), 74-79. Saccomano, S. J., & Pinto-Zipp, G. (2011). Registered nurse leadership style and confidence in delegation. Journal of Nursing Management, 19, 522-533. Smith, M. A. (2011). Are you a transformational leader? Nursing Management, 42(9), 44-50.

Cite this page
Share with friends using:
Removal Request

Finished papers: 2573
This paper is created by writer with
If you want your paper to be:
Well-researched, fact-checked, and accurate
Original, fresh, based on current data
Eloquently written and immaculately formatted
275 words = 1 page double-spaced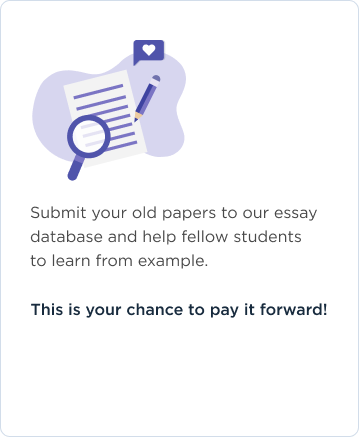 Get your papers done by pros!
Related Essays
Argumentative essay on canadian federal-provincial relations, argument-sparky essay examples, argumentative essay on does the international community think that iran is a direct contributor to terrorism, antigone argumentative essay examples, argument for legalizing abortion essay example, argumentative essay on chinese currency manipulation, human rights violations, and economic instability, argumentative essay on college internships, argumentative essay on compromise of rights in the global era, argument for incarceration of nonviolent drug offenders research paper examples, argumentative essay on afin53: dividend discount model, argumentative case study; hotel quay essay example, argumentative essay on classdate, argumentative essay on benghazi scandal, argumentative essay on collegiate athletes v/s ncaa, argumentative essay on biology explains morality, argument sketch research paper sample, argumentative essay on dangers of digital shadow, argumentative essay on does our culture encourage consumption too much, argumentative essay on every human will be saved, argumentative argumentative essays example, argumentative essay on examine some aspects of covering recordings made by other, argument revisit: free sample essay to follow, related topics, cricket essay, crest essay, crewmember essay, crick essay, crigler essay, crime fiction essay, cribs essay, crikey essay, crewing essay, cricketers essay, crime analysis essay, creswell essay, crewmembers essay, crete essay, cretan essay, crime and deviance essay, criers essay, crichton essay, criddle essay, creutzfeldt essay, crestview essay, crestal essay.
History Course Works
Human Resource Management Course Works
Industry Course Works
Human Course Works
Information Course Works
Imagination Course Works
Independence Course Works
Importance Course Works
Incident Course Works
Husband Course Works
Harm Course Works
Indication Course Works
Increase Course Works
Individual Course Works
Infant Course Works
Hero Course Works
Hard Work Course Works
Honor Course Works
Humanitarian Course Works
Indiscipline Course Works
Injection Course Works
Consideration Dissertation Proposals
HTML Course Works
Hardin Course Works
HIPAA Course Works
Password recovery email has been sent to [email protected]
Use your new password to log in
You are not register!
By clicking Register, you agree to our Terms of Service and that you have read our Privacy Policy .
Now you can download documents directly to your device!
Check your email! An email with your password has already been sent to you! Now you can download documents directly to your device.
or Use the QR code to Save this Paper to Your Phone
The sample is NOT original!
Short on a deadline?
Don't waste time. Get help with 11% off using code - GETWOWED
No, thanks! I'm fine with missing my deadline
Use Messenger
Send us an email
Essay on Leadership in Clinical Nursing and Management
Leadership is an important aspect of almost any industry. Most people would often think that leadership is only important in industries that are related to business or making profit. It is only logical to think that leadership is important in all aspects of managing an organization because an organization without an effective leader would not be able to survive the harsh business environment that is prevalent in a highly interconnected world economy. There are sources that suggest that leadership is part of a learning process. The objective of this paper is to discuss the importance of leadership and management in the field of nursing, particularly to support the idea that suggests that not all leadership is about changing or challenging people's vision of the future . The author of this paper will draw on previously published literature on the topic of clinical leadership and management in the field of nursing to support the assumptions and inferences that will be made in this paper.
A leader, regardless of the type of organization or the processes and operations that it is involved in, is often described as someone who can easily inspire others to do orders and work together in order to achieve the goals of the company or organization. In this case, we are talking about an organization that is involved in the nursing industry. Examples of goals that a good leader in the nursing leadership can do are the enhancement of the quality of patient and healthcare, accessibility, and affordability, among others. This would of course vary from one organization to another, depending on the focus of the leader, and the current issues and problems that the nursing organization faces. Regardless, an effective clinical management and nursing leader should be able to know how to manage the available funds and financial resources, among others that can be used to fuel a project or any organization-related campaign, in order to achieve the organizational goals and objectives. This is where the effectiveness and skills of a leader in the nursing industry would be tested. Naturally, a leader who shows greater promise in meeting the organization's clients and senior leaders' expectations, or ideally, in outperforming them, would be considered as more effective compared to one that shows less promising results.
A common assumption in organizational management is the one that suggests that leadership is all about changing or challenging a group of people's vision of the future. This assumption may pertain to the various changes that any leader of an organization would have to spearhead in order for the organization to reach its goals and objectives. This, at some point, may be considered to be true because after all, a company would not be able to grow without introducing significant changes to the way how things are organized from the chain of command down to the way how each small processes and operations are carried out (Stanley, Congruent Leadership: Values in Action, 2008). Often, the greater the changes that have been introduced, the better it would be for the organization in the long run, provided that everything from the planning process down to the part where the planned processes have to be implemented were properly executed. This is not to say, however, that all management-induced organizational changes lead to better results for the organization because there are surely other organizational change management plans that go awry. This is why there are indicators that can be used to access the effectiveness of a leader , regardless of the industry and one of such indicators is his ability to overcome the hindrances to meeting the organizational goals and objectives.
The idea of continuous innovation is not only used in the field of technology. It may also be considered important in other fields such as in the field of nursing in this case. Any nursing organization which has failed to continuously innovate either the delivery of its product and services or the quality of its products and services themselves would surely suffer from the negative consequences of being left out by its competitors who have managed to do the opposite — to continuously introduce innovations despite the often high price that organizations have to pay for it. Introducing innovation is not a one-night thing. It is rather a continuous process and most of the time, the leader of the organization plays a major role on whether an organization would be highly innovative or otherwise (Stanley, 2011). Also, the process of introducing innovation is often coupled with the process of introducing changes. Innovation is something that would not be made possible without introducing changes. This actually brings us back to the main question about the validity of the idea that suggests that leadership is all about introducing changes and challenging people's vision of the future. An effective leader would surely be able to find a workaround on how to introduce innovations without having to make dramatic changes or even go to as far as challenge the people's vision of the future (Howieson & Thiagarajah, 2011), unless the aspect of the organization that the leader would like to change is the vision of the organization itself.
In a nursing organization, the role of the leader is often geared at improving the quality of healthcare delivered by the entire nursing team or department or if its quality is already at par with the organizational performance, maintaining it (Marquis & Huston, 2014). Other goals that the nursing leader may participate may have something to do with increasing the affordability and the accessibility of health and patient care. An effective leader often exhibits a set of personal qualities that would help him surpass the hurdles involved in achieving the goals and objective of the organization, some of which include but may not be limited to persistence, initiative, integrity, courage, and his ability to handle stress. The leader's ability to think critically, set goals and execute the necessary actions to meet those goals, communicate skillfully with other members of the team, be it a subordinate or someone who has a higher position, and collaborate with other people when it comes to nursing-related works and responsibilities are often the ones that would determine whether the organization's vision and mission would be realized or not (Davidson, Becoming a nurse leader, 2010).
Nurses are often forced to be creative and innovative in their work. This is because they are the ones who usually have the first-hand experience in interacting with patients. They are often the ones who become compelled to make last minute decisions with regards to patient and healthcare (Marquis & Huston, Classical Views of Leadership and Management, 2012; Davidson, Elliott, & Daly, 2006). Nurses function as the front liners when it comes to patient care. At times, they often become required to do administrative works such as documenting the patients' progressions and regressions. The same is, in fact, true for nurse leaders, except for the fact that they have the added responsibility of managing and leading people. Also, their co-nurses look up to their nurse leaders and often, an ineffective and highly inefficient nurse leader creates an equally ineffective and highly inefficient set of new nurse leaders as well. In the end, the purpose of the nursing leader would always have something to do with the ultimate goal of meeting the expectations of the entire department in meeting department and organizational goals and objectives.
In conclusion, the role of the nursing leader in a clinical leadership and management in the nursing industry is more concerned with the fundamental goal of effectively and efficiently executing the conceptualized plan of actions in order to reach the set organizational goals and objectives than changing and or challenging the people's vision of the future. At some point this is true but there is more to being a leader than just introducing changes to the organization and stimulating changes among one's subordinates. The idea is to see the bigger picture of being a leader and just by doing so, one would be able to determine that being a nursing leader is not just about changing or challenging the people's vision of the future. In this case, being a nursing leader is more concerned with being a role model to the people, exhibiting the signs of being a leader such as having integrity and excellent communication skills, among other traits of being an effective nursing leader.
Davidson, P. (2010). Becoming a nurse leader. Elsevier Australia, 258.
Davidson, P., Elliott, D., & Daly, J. (2006). Clinical Leadership in Contemporary Clinical Practice: Implications for Nursing in Australia. Journal of Nursing Management, 180.
Howieson, B., & Thiagarajah, T. (2011). What is Clinical Leadership: A Journal-based meta-review. International Journal of Clinical Leadership, 7-18.
Marquis, B., & Huston, C. (2012). Classical Views of Leadership and Management. Lippincot Williams and Wilkins.
Marquis, B., & Huston, C. (2014). Leadership Roles and Management Functions in Nursing: Theory and Application. Wolters Kluwer Health.
Stanley, D. (2008). Congruent Leadership: Values in Action. Journal of Nursing Management , 519.
Stanley, D. (2011). Clinical Leadership: Innovation into Action. Australia: Palgrave Macmillan.
Will the Strongest Survive?
A lion is chasing a herd of antelopes, the predator stretches in an attempt to catch its prey, the strong and healthy animals escape, but the weakest one is torn into pieces with claws. This is how natural selection process works. This is how our civilization developed, scientists claim. But is it really what determines…
Basic Factors of High School Students' Academic Success
Good education has already become one of the biggest life advantages. No matter what school you are studying at, there are several basic factors, which influence your academic success. They are: family background, willingness to learn, ability to learn, learning environment and some others. Bonuses and Discounts give up to20% off Place an Order
Only Strongest Can Survive
Competition is an indispensable part of life on our planet, where only the strongest can survive. This is the law which outlined the whole idea of Darwin's evolution theory and the main principle of business practices. Competition is the basis for any sport, job interviews and college admission procedures. But is it good or bad?…
Our Services
Academic ghostwriting
Admission essay help
Article writing
Assignment writing
College paper writing
Coursework writing
Dissertation writing
Homework writing
Online classes
Personal statement writing
Report writing
Research paper writing
Speech writing
Term paper writing
Writing tips
Write my paper