What Is Persuasive Writing? (Complete Answer With Examples)
No matter what you do in life, you will probably find yourself needing to master persuasive writing.
What is persuasive writing?
Persuasive writing is a type of writing that is used to convince or persuade someone of something. It is often used in business and marketing contexts but can be used in any type of writing. Persuasive writing uses logical, emotional, and structural techniques to seek agreement and initiate change.
In this article, I will answer the most common questions related to "What is persuasive writing?"
What Is Persuasive Writing? (Detailed Answer)
A more complete explanation of persuasive writing is that it is a type of writing that is used to try to change or influence the opinion of the reader.
It can be used in many different contexts, such as in business, politics, or marketing, but it can also be used in other types of writing, such as essays or articles.
These are the common characteristics of persuasive writing:
Evidentiary support (facts, statistics, case studies, etc)
Easy reading experience (transitions, word choice, etc)
In order to be persuasive, your writing must be well thought out, purposeful, and bookended with a strong introduction and conclusion.
Persuasive writing can be formal, informal, or even colloquial in style and tone.
As far as the point of view, you can use first-person, second-person, or third-person. No matter what point of view you use, keep the focus on the reader.
What Is the Purpose of Persuasive Writing?
The purpose of persuasive writing is to grab attention, compel readers to think differently, arouse emotions, challenge assumptions, facilitate agreement, change minds, and—ultimately—convince the reader to take a specific action.
For example, you can convince:
Website visitors to sign up to your email newsletter
Blog post readers to click on an affiliate link
Your manager to allow you to work remotely
Clients to buy your product or service
A politician to fix a broken streetlight
An artist to hire you as a ghostwriter for rappers
A literary agent to represent your novel or book
Your favorite writer to respond to your letter to an author
Dissertation reviewers to give you higher marks
Readers to positively comment on your Power Rangers Fan Fiction
3 Types of Persuasive Writing
The three major types of persuasive writing are ethos, pathos, and logos. In my opinion, the best persuasive writing includes all three.
Here are definitions and examples of all three types.
Ethos is the writer's character or credibility.
In order to be persuasive, a writer must establish trust with the reader. One way to do this is by being transparent and honest about who you are and your credentials.
You can also build ethos by using credible sources, such as statistics, case studies, and expert opinions.
An example of ethos in persuasive writing is:
"As a lifelong resident of this community, I know the importance of keeping our streets clean. I urge you to vote in favor of the cleanup proposal."
Pathos is the emotional appeal to the reader.
The persuasive writer must connect with the reader on an emotional level in order to convince others to agree with them.
You can use word choice, stories, and "emotional" language to trigger a guttural feeling response in readers.
Here is an example of pathos in persuasive writing:
"Please fix this streetlight. It's been broken for weeks and it's very unsafe. Our children play in this neighborhood and I'm worried about their safety."
Logos is the logical appeal to the reader.
The persuasive writer must make a rational argument in order to be persuasive. You can use facts, statistics, and expert opinions to make your argument.
Here is an example of logos in persuasive writing:
"The national evidence shows that working remotely can increase productivity by up to 43%. My productivity is even higher at 47%. Please consider allowing me to work from home."
13 Forms of Persuasive Writing
There are many forms of persuasive writing.
Here are 13 forms:
Editorials —Opinion pieces that argue for or against a position.
Letters to the Editor —Written responses to articles or editorials, often voicing an opinion.
Print advertisements —Adversiting materials that try to sell a product or service.
Sales letters —Written materials used to sell a product or service.
Pamphlets —Flyers or brochures that promote a product, service, or cause.
Songs —Emotional music-based lyrics to inspire unity and action.
Social media postings —Tweets, posts, and pins that try to create agreement.
Speeches —Presentations given before an audience in order to persuade them of an idea or course of action.
Treatments —Proposals made to individuals or groups in order to influence them.
Websites —Pages or sites that attempt to persuade the reader to take a desired action.
Poems —Verses that try to convince the reader to believe in a certain idea or course of action.
Email marketing —Messages that try to convince the recipient to buy a product or service.
Personal essays —Narratives that argue for or against a position.
Related: Best AI Essay Writer (Tested & Solved)
What Is Persuasive Writing? (Examples)
One of the best ways to learn persuasive writing is to read actual examples.
Here are 5 persuasive writing examples to answer that question.
Example 1: Editorial on Car Accidents at an Intersection
It's time for the city to take action and stop car accidents from happening at an intersection. There have been too many accidents at this intersection, and it's only a matter of time before someone is killed.
The city needs to install a traffic light or stop sign to help control the flow of traffic.
This will help to prevent accidents from happening, and it will also make the intersection safer for pedestrians.
Example #2: Essay on Changing the School Mascot
The school should consider changing its mascot. There are many reasons why this is a good idea.
One reason is that the current mascot is offensive to some people.
Another reason is that the mascot doesn't reflect the diversity of the school's student body.
Changing the mascot would be a symbolic gesture that shows that the school values all of its students.
Example 3: Letter to the Editor about Gun Control
I am writing in support of gun control. I believe that we need stricter gun laws to prevent mass shootings from happening.
The current laws are not working, and we need to take action to make our schools and public places safer.
I urge you to join me in supporting gun control. It's time for us to take a stand and make our voices heard.
Example 4: Advertisement for a Credit Card
Looking for a credit card that offers low-interest rates and no annual fees? Look no further!
Our credit card has everything you need and more. It offers 0% APR on purchases and balance transfers, and no annual fees.
Apply today and get started on your path to financial freedom!
Example 5: Email to Teacher to Allow Extra Credit for Class Participation
Hi Mrs. Jones,
I was wondering if I could get some extra credit for class participation. I have been trying to participate more in class, and I think it has improved my grades and helped the entire class feel more motivated.
Is there any way that I could get an extra point or two for my participation grade?
Thank you for your time and consideration!
What Is Persuasive Writing? (Famous Examples)
Here are a few famous examples of persuasive writing:
Letter from Birmingham Jail by Martin Luther King Jr.
Tilbury Speech by Queen Elizabeth I
Common Sense by Thomas Paine
Ain't I A Woman by Sojourner Truth
Declaration of Rights of the Women of the United States by Susan B. Anthony
What Is Persuasive Writing? (The Parts)
Persuasive writing is made up of several parts. To truly answer the question, "What is persuasive writing?" it's helpful to understand these various parts.
Let's explore the following four persuasive writing terms:
Counterargument
Call to action
What Is a Hook in Persuasive Writing?
A hook in persuasive writing is a technique that writers use to capture the reader's attention. It's a way to get the reader interested in what you have to say.
There are many different types of hooks, but some of the most common include:
Here is a good example of a hook in persuasive writing:
"Birth control is not about birth, it's about control."—Anonymous
This quotation is a good hook because it is provocative and makes the reader think. It gets them interested in the topic of birth control and makes them want to read more.
What Is a Claim in Persuasive Writing?
A claim in persuasive writing is a statement that you make to support your argument. It is your position on the topic that you are discussing.
Your claim should be clear, concise, and easy to understand. You should also be able to back it up with evidence.
Here is an example of a claim:
"Donating to Clean Water International will save thousands of innocent lives."
What Is a Counterargument in Persuasive Writing?
A counterargument in persuasive writing is a statement that opposes your position.
It is an argument that the other person could make against you.
You should be prepared to address any counterarguments that the other person might raise. This will help you to strengthen your argument and convince the other person of your position.
Here is an example of a counterargument:
"Donating to Clean Water International is not a sustainable solution."
What Is a Call to Action in Persuasive Writing?
A call to action is a request that the reader takes some specific action. It is a plea for the reader to help you achieve your goal.
Your call to action should be clear, specific, and actionable. You should also make it easy for the reader to take action.
Here is an example of a call to action:
"Please donate to Clean Water International today to help save thousands of lives tomorrow."
Persuasive Writing Techniques & Tips
When writing to change hearts and minds, there are techniques and tips you can use to maximize your results.
Apply these proven persuasive writing techniques:
Reframing —Presenting the issue in a different light.
Framing —Using specific language to create a particular impression.
Bandwagoning —Emphasizing that many people support your position.
Pathos, Logos, & Ethos —Appealing to the reader's emotions, logic, and association with authority.
Figurative language —using creative language to make your argument more impactful (stories, analogies, similies, etc).
Repetition —Using the same words or phrases to convince the reader. Repeating your claim.
Language patterns —The artful use of phrases to subtely shift a reader's thinking.
Rhetorical questions —Asking the reader a question that forces them to think about the issue.
Speak directly to the reader —Making a direct appeal to the reader.
When using these techniques, it's important to be aware of your readers and their interests.
Tailor your message to match their needs, hopes, fears, and belief systems.
What Is a Persuassive Writing Map?
A persuasive writing map is a way to structure and organize your argument.
Here is a persuasive writing map that works well for me:
Start with a strong and clear claim.
State your reasons for supporting that claim.
Include supportive evidence.
Sprinkle in persuassive techniques.
Address any counterarguments that the other person might raise.
Finish with a short and simple call to action.
Using a persuasive writing map can help you stay on track and make sure that your argument is clear and easy to follow.
It can also help you to be more persuasive by addressing the other person's interests and concerns in the most compelling way.
A persuasive writing map is also known as a persuasive writing outline.
How Is Persuasive Writing Different than Other Forms of Writing?
Persuasive writing is easy to confuse with different types of writing.
Many people ask me how persuasive writing is different from:
Argumentative writing
Expository writing
Informational writing
Persuasive Writing vs. Argumentative Writing
Argumentative writing is a type of persuasive writing. It is a more formal type of writing that mainly uses evidence to support your position.
The big difference is that argumentative writing is based more on logic and reason.
Persuasive writing usually relies heavily on emotion-laden opinions.
Expository Writing vs. Persuasive Writing
Expository writing is a type of informative writing.
It is a less formal type of writing that explains a topic or idea.
The main difference between expository writing and persuasive writing is that persuasive writing attempts to convince the reader to take a specific action.
Informational Writing vs. Persuasive Writing
Informational writing is a type of non-fiction writing. It is a formal type of writing that provides information about a topic or idea.
Persuasive writing might inform but its main goal is to change thinking, feeling, and behavior.
Persuasive Writing vs. Narrative Writing
Narrative writing is a type of creative writing.
It tells a story and uses the writer's own experiences to support the story.
The main difference between persuasive writing and narrative writing is that persuasive writing is non-fiction and uses evidence to support the argument, while narrative writing is fiction and does not have to be true.
However, narrative writing can include elements of persuasive writing.
Persuasive Writing vs. Technical Writing
Technical writing is a type of informative writing. It is a formal type of writing that provides information about a technical topic or idea.
Both types of writing are nonfiction.
One major difference is that technical writing is usually written for people who are already familiar with the general topic, while persuasive writing might be written for people who are not as familiar with the topic.
Technical writing also includes step-by-step guides on how to perform a specific task.
What Is Persuasive Writing for Kids?
Many kids start to learn persuasive writing in first or second grade.
As kids get older, their teachers give them more challenging persuasive writing assignments.
In high school and college, students often write persuasive essays, speeches, and arguments.
Here is a short video that goes over persuasive writing for kids:
What Is a Persuasive Writing Anchor Chart?
A persuasive writing anchor chart is a visual tool that helps younger students learn and remember the key elements of persuasive writing.
It typically includes:
The 5 W's (who, what, when, where, why)
The 3 C's (claim, clear evidence, clever reasoning)
How to Appeal to Emotions
How to Appeal to Logic
How to use Persuassive Devices
A persuasive writing anchor chart might also give students sentence starters to help jog their creativity.
It serves as a kind of "Mad Lib" or "fill in the blank" template for students.
Why Is Persuasive Writing Important?
Persuasive writing is important because it can be used in so many different contexts.
It's a great way to get your point of view across or to convince someone to do something. Additionally, persuasive writing is an essential skill for business and marketing.
If you know how to write persuasively, you can write better resumes and cover letters.
That can get you a better job— with more pay.
If you sell anything (and, let's be honest, we ALL sell something), you can attract more clients. You can also convert more clients into customers.
In school, you can get better grades. As an employee, you can foster better teamwork and move people to action.
Persuasive writing can also convince funders to give money to worthwhile causes, such as feeding children or bringing clean water to people in need.
In short, persuasive writing can make the world a better place for all of us to live.
Can You Use Persuasive Writing in Any Type of Writing?
Yes, persuasive writing can be used in any type of writing. However, it is often most effective when it is used in business or marketing contexts, where the goal is to change or influence the opinion of the reader.
You can apply persuasive writing tips and techniques to:
School assignments (reports, essays)
Nonfiction books
Grant proposals
Reviews (movies, books, products, etc)
Blog posts and articles
Love letters
Writing a Dungeons and Dragons book
Internal newsletter
Affiliate marketing
And much more!
What Are Some Tips for Writing Persuasively?
Here are some good tips for writing persuasively:
Know your audience : In order to be persuasive, you must understand who you are trying to persuade.
Start with a strong claim: In order to be persuasive, you must make a strong argument that is not easily deconstructed or debunked.
Support your claim with evidence : This is where the rubber meets the road. You must back up your argument with facts, data, and expert testimony (if applicable).
Use deep reasoning to explain the evidence: Once you have presented your evidence, you must then explain why it supports your argument.
Make an emotional appeal: People are often persuaded more by emotion than logic. You can use powerful words and images to create an emotional response in your reader.
Be succinct: Don't ramble on and on. Get to the point and make your argument understandable by everyone.
Persuasive Writing Topics
There are an almost unlimited number of persuasive writing topics. Below you'll find a few ideas to spark your own creativity.
Here is a list of possible persuasive writing topics to consider:
Education: Should college be free?
Dating: Is it bad to give up on dating and relationship?
Prosperity: How to achieve financial prosperity
Politics: Is it time for a new political party?
Lifestyle: Veganism – pros and cons
Environment: Should we all become vegetarians?
Morality: Abortion – is it right or wrong?
Art: Books are better than TV
Texting: Do guys like good morning texts?
Science: Is cloning moral?
Technology: AI will one day take over the world
Food: Is our food killing us?
Energy: Should we all live off grid?
Health: Is organic food better for you?
Pets: Should exotic animals be kept as pets?
Transport: The rise of the electric car
Religion: Is there a God?
Parenting: Raising a child in the internet age
Gaming: Can a DM cheat at D&D?
Best Persuassive Writing Tools and Resources
I've been writing persuasively for over 20 years.
Here are my favorite persuasive writing tools and resources:
If you only try one tool, I highly recommend Jasper AI (formally known as Jarvis and Conversion.ai).
I use Jasper every day to automatically generate thousands of original words for persuasive writing, blog posts, contracts, and more.
Final Thoughts: What Is Persuasive Writing?
The next step in learning persuasive writing is lots of practice. You'll get better the more you do it.
There are a ton of helpful articles on this site about how to write better.
Here are a few related posts hand-selected for you:
How To Write An Editorial (Your Expert Cheat Sheet)
How to Write an Ode (Step-by-Step with Examples)
Time Skips in Writing: 27 Answers You Need To Know
Reading Rockets Hamilton University
Table of Contents
More from M-W
To save this word, you'll need to log in. Log In
Definition of persuasive
Examples of persuasive in a sentence.
These examples are programmatically compiled from various online sources to illustrate current usage of the word 'persuasive.' Any opinions expressed in the examples do not represent those of Merriam-Webster or its editors. Send us feedback about these examples.
Word History
15th century, in the meaning defined above
Dictionary Entries Near persuasive
persuasive definition
Cite this Entry
"Persuasive." Merriam-Webster.com Dictionary , Merriam-Webster, https://www.merriam-webster.com/dictionary/persuasive. Accessed 29 Sep. 2023.
Kids Definition
Kids definition of persuasive, more from merriam-webster on persuasive.
Nglish: Translation of persuasive for Spanish Speakers
Britannica English: Translation of persuasive for Arabic Speakers
Subscribe to America's largest dictionary and get thousands more definitions and advanced search—ad free!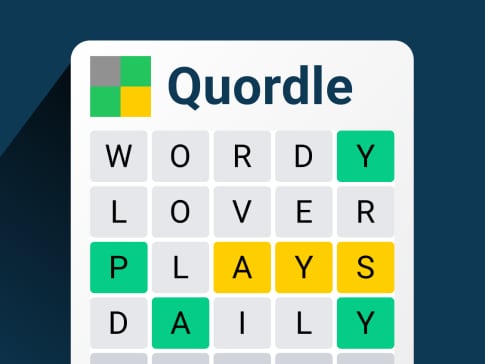 Can you solve 4 words at once?
Word of the day.
See Definitions and Examples »
Get Word of the Day daily email!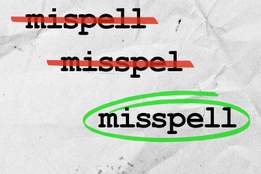 Persuasive Essay
Definition of persuasive essay.
The term "persuasive" is an adjective derived from verb "persuade," which means "to convince somebody." A persuasive essay is full of all the convincing techniques a writer can employ. It presents a situation, and takes a stand – either in its favor, or against it – to prove to readers whether it is beneficial or harmful for them.
Why Persuasion?
The question arises why persuasion if the people are already aware of everything. Its answer is that each person's ability of seeing and understanding things depend on his vision. He believes only what he sees or is told about. If another side of the coin is shown, the people do not believe so easily. That is why they are presented with arguments supported with evidences , statistics and facts. Persuasion is done for these reasons:
A Better World : To ask the people that if they accept your argument , it will be good for them to take action and make the world a better place.
A Worse World : It means that if readers do not do what they are asked to do, the world will become a worse place.
Call to Action : It means to persuade or tempt readers to do what the writer wants them to do.
Difference Between a Persuasive Essay and an Argumentative Essay
A persuasive essay is intended to persuade readers to do certain things, or not to do certain things. It is the sole aim of the writer to coax or tempt readers, and force them to do certain things or take actions. However, an argumentative essay intends to make readers see both sides of the coin. It is up to them to select any of the two. In other words, an argumentative essay presents both arguments; both for and against a thing, and leaves the readers to decide. On the other hand, a persuasive essay intends to make readers do certain things. Therefore, it presents arguments only about one aspect of the issue.
Examples of Persuasive Essay in Literature
Example #1: our unhealthy obsession and sickness (by frank furedi).
"Governments today do two things that I object to in particular. First they encourage introspection, telling us that unless men examine their testicles, unless we keep a check on our cholesterol level, then we are not being responsible citizens. You are letting down yourself, your wife, your kids, everybody. We are encouraged continually to worry about our health. As a consequence, public health initiatives have become, as far as I can tell, a threat to public health. Secondly, governments promote the value of health seeking. We are meant always to be seeking health for this or that condition. The primary effect of this, I believe, is to make us all feel more ill."
This is an excerpt from a persuasive essay of Frank Furedi. It encourages people to think about how the government is helping public health. Both the arguments of persuasion start with "First" in the first line and with "Secondly" in the second last line.
Example #2: We Are Training Our Kids to Kill (by Dave Grossman)
"Our society needs to be informed about these crimes, but when the images of the young killers are broadcast on television, they become role models. The average preschooler in America watches 27 hours of television a week. The average child gets more one-on-one communication from TV than from all her parents and teachers combined. The ultimate achievement for our children is to get their picture on TV. The solution is simple, and it comes straight out of the sociology literature: The media have every right and responsibility to tell the story , but they must be persuaded not to glorify the killers by presenting their images on TV."
This is an excerpt from Grossman's essay. He is clearly convincing the public about the violent television programs and their impacts on the kids. See how strong his arguments are in favor of his topic.
Example #3: The Real Skinny (by Belinda Luscombe)
"And what do we the people say? Do we rise up and say, 'I categorically refuse to buy any article of clothing unless the person promoting it weighs more than she did when she wore knee socks?' Or at least, 'Where do I send the check for the chicken nuggets?' Actually, not so much. Mostly, our responses range from 'I wonder if that would look good on me?' to 'I don't know who that skinny-ass cow is, but I hate her already.'
Just check the strength of the argument of Belinda Luscombe about purchasing things. The beauty of her writing is that she has made her readers think by asking rhetorical questions and answering them.
Function of a Persuasive Essay
The major function of a persuasive essay is to convince readers that, if they take a certain action, the world will be a better place for them. It could be otherwise or it could be a call to an action. The arguments given are either in the favor of the topic or against it. It cannot combine both at once. That is why readers feel it easy to be convinced.
Related posts:
Elements of an Essay
Narrative Essay
Definition Essay
Descriptive Essay
Types of Essay
Analytical Essay
Argumentative Essay
Cause and Effect Essay
Critical Essay
Expository Essay
Process Essay
Explicatory Essay
An Essay on Man: Epistle I
Comparison and Contrast Essay
Post navigation