SSAT Writing: Essay Prompts and Samples
Home > SSAT Test > SSAT Writing >
The SSAT Essay
The SSAT essay is the first part of the SSAT exam. You will be given a choice of two topics, one creative writing topic, and one topic that asks for your opinion about an issue. You have 25 minutes to read the topics, choose the topic you wish to write about, organize your essay, and write.
Six Steps For Essay Writing: Getting It Right
1. Read the question to find out exactly what it asks you to do.
2. Choose a point of view or decide how to answer the question.
3. Outline your essay. For creative writing topics, use the topic given as the first sentence of your essay. Then write a descriptive story with a clear beginning, middle, and end. For all other essays, you will probably want four paragraphs: an introduction, two paragraphs for two supporting ideas or illustrations, and a conclusion.
4. Write the essay.
5. Proofread. Correct errors in punctuation, spelling, grammar, and word choice.
6. If needed, make phrasing changes as neatly as possible.
Now let's try these steps on a couple of sample topics:
Topic: Every student should be required to complete 60 hours of community service during his or her high school years. Do you agree or disagree?
1. This question is asking you to choose sides, then support your position.
2. You must now decide whether you want to write in favor or in opposition. Choose the side that you will find easier to defend with strong examples; which side you choose does not matter. The question is not really seeking your opinion. For this exercise, let's disagree.
3. Introduction: Community service should not be compulsory.
Point 1: Involuntary activities are never performed well.
A. Beneficiaries suffer from half-hearted service.
B. Student is resentful and gains no satisfaction.
Point 2: Teenagers must learn to arrange priorities and manage their time for their own benefit.
A. Some poor students cannot afford to give up so much study time.
B. Many beneficial extracurricular activities compete for precious time.
C. Some students must hold part-time jobs to help their families.
Conclusion: Community service should be encouraged, not be compulsory.
5. Proofread. Ask yourself these questions:
- Does each paragraph have a topic sentence? Is the topic sentence well developed within the paragraph?
- Is my language colorful and descriptive? Have I varied my sentence
- Do I make a convincing argument for my position?
- How is my spelling? Is my punctuation correct? What about my grammar?
6. Refine the essay if necessary. Remember: Neatness counts.
Tips for Writing Excellent Essays for the SSAT and ISEE exams
SSAT Essay Samples
What Is the SSAT Writing Sample?
SSAT Essay Writing Sample 1
SSAT Essay Writing Sample 2
A Well-written SSAT Essay Example
SSAT Writing: Example of A Well-written Essay
SSAT Essay Prompts
SSAT Essay Prompt 1
SSAT Essay Prompt 2
SSAT Essay Prompt 3
Test Structure
SSAT Verbal
SSAT Synonyms
SSAT Analogies
SSAT Reading
SSAT Writing
Essay Samples
Essay Prompts
ISEE Verbal
ISEE Synonyms
ISEE Sentence Completion
ISEE Reading
ISEE Quantitative Comparisons
ISEE Mathematics Achievement
ISEE Word Problems
ISEE Writing
SSAT&ISEE Downloads
* SSAT/ISEE is a registered trademark, which is not affiliated with this website or its practice material.
All content of site and practice tests copyright © 2016 Max. sitemap
home privacy copyright
contact link to us

SAT BootCamp
SAT MasterClass
SAT Private Tutoring
SAT Proctored Practice Test
ACT Private Tutoring
Academic Subjects
College Essay Workshop
Academic Writing Workshop
AP English FRQ BootCamp
1:1 College Essay Help
Online Instruction
Free Resources
The SSAT Writing Sample: What You Need to Know
The ssat writing sample .
Bonus Material: 30 Free SSAT Writing Sample Prompts
The first section of the SSAT is the writing sample. While this 25-minute section is unscored, admissions officers do review student responses!
In this post, we discuss how to approach the SSAT writing sample and offer 16 easy tips for producing a high-quality response .
You'll also get access to 30 free SSAT writing sample prompts , which you can grab below right now.
Download 30 SSAT Writing Sample Prompts
Here's what we cover:
The SSAT Writing Sample in a Nutshell
16 Tips for Writing an Impressive Response
Bonus : 30 SSAT Writing Sample Prompts
There are a few essential things to keep in mind with the SSAT writing sample:
The writing sample is unscored but is sent to admissions departments with your SSAT scores
The writing sample is a 25-minute free response
Students have two pages to write their answer
SSAT writing sample prompts vary depending on whether you're taking the Upper-Level SSAT or Middle-Level SSAT:
Upper Level: you have the choice to write a persuasive essay or a creative story.
Middle Level: both prompt choices are creative essays.
The test will begin the SSAT Writing Sample section by offering you a choice:
Please choose the idea you find most interesting and write a story using the idea as your first sentence. Please fill in the circle next to the one you choose.
Students do not need any outside content knowledge to respond to an SSAT writing prompt. In fact, the prompts are intentionally broad to enable a wide variety of responses.
The SSAT actually states that the writing sample gives admissions departments a chance to learn more about applicants:
Schools would like to get to know you better through a story you tell using one of the ideas below.
Keep this in mind as you generate your response!
16 Tips for Writing an Impressive SSAT Writing Sample Response
Which prompt should i choose.
Students taking the Upper-Level SSAT will have to choose between a persuasive and a creative writing prompt. Middle-Level SSAT test-takers must choose between 2 different creative essay prompts.
Some students agonize over which prompt to choose on the Upper-Level or Middle-Level SSAT. Will one look "better" to admissions officers over another, for example?
It's important to note that admissions officers will not give preference to students who choose one prompt over another !
Officers only review your writing sample response for its individual merits and writing proficiency. They might also review samples through the lens of what we like to call "institutional priorities"–standards that are specific to that private school itself.
Tips For Prompt Selection
We do encourage students to select the prompt that adheres to one or more of the following qualities.
We suggest students choose the Writing Sample prompt that
is most relevant given a student's life experiences and perspectives
inspires the most ideas during the brainstorming process
excites, intrigues, or compels them
and/or showcases a student's specific abilities.
For example, let's say that MacKenzie excels in debate; she loves crafting an argument and supporting her points with specific, concrete evidence. As a debater, MacKenzie might be uniquely suited to respond to the persuasive Writing Sample prompt on the Upper-Level SSAT, especially if she is talented in developing a complex, high-level argument.
On the other hand, Akshay may find that as he's considering the two prompts on the Middle-Level SSAT, the second creative prompt reminds him about his relationship with his grandmother and the time they've spent playing pickleball together. In the brainstorming process, he feels that he has more to say about this personal experience, and feels excited by the prospect.
Some students like to plan the prompt they'll choose on Test Day: i.e., they know they'll always stick with the creative prompt over the persuasive one.
However, many of our SSAT students find that the prompts can be very distinct, and one will often "stick out" over the other one.
That's why we recommend practicing with sample SSAT writing prompts, so that you can be prepared to craft a stellar response for whichever prompt you select. You can do this right now by downloading 30 free sample prompts below.
5 General Tips for the SSAT Writing Sample
Whether you choose a creative or persuasive essay prompt, it's important to follow these general tips.
Doing so won't result in a high SSAT score (because this section is unscored!). But it will guarantee a response likely to impress admissions departments.
Write legibly : If admissions departments can't read your response, they'll never know how amazing your essay is!
Budget your time: This includes a few minutes for planning/outlining at the beginning, and another few minutes for a proof-read for grammar, spelling, and punctuation at the end.
Fill your booklet: We're not advocating quantity over quality. But, in general, aim for more rather than less . If you only write one paragraph, it won't give admissions committees much to assess.
Keep tense and point of view consistent : Don't switch from past to present verb tense or "I" to "he/she/it" halfway through your essay.
Stick to a clear structure : This refers quite simply to a framework of beginning, middle, and end . This can mean slightly different things for persuasive and creative essays.
3 Tips for Responding to Persuasive SSAT Writing Sample Prompts (Upper-Level)
For the Upper-Level SSAT persuasive writing sample, students should focus on logically and convincingly building an argument . A logical, persuasive argument generally includes a cohesive structure, clear line of reasoning, and solid evidence.
There are a couple of tools we can use to accomplish this goal.
1. Include an introduction, thesis, and conclusion.
Essay reviewers will like to see several distinct argument building blocks in your essay, especially an introduction, a thesis statement, and a conclusion. Most SSAT test-takers will have worked on these components of the 5-paragraph essay in class.
Given the Writing Sample's time limit (25 minutes), the introduction and conclusion of your response can be fairly brief; feel free to write just a sentence or two for both.
The thesis statement typically comes at the end of the introduction, and concisely states the core argument that you are about to prove.
Here's an example thesis statement:
While there are many qualities that make a good leader, the three most important ones are integrity, commitment to a cause, and ability to inspire others.
2. Choose and maintain a clear thesis statement.
It's easier to pick one side of an argument and commit to it than to try to argue both sides of the fence. In fact, your thesis statement should be as clear as possible in its perspective.
That doesn't mean your essay can't include an evaluation of a counterargument , in which you bring up an opposing argument and show why your own is stronger. In fact, the counterargument can be a powerful device in persuasive essays!
Here's an example of a counterargument:
It is true that success can help show you what you are doing right, but you will always be limited by what you believe you can achieve; whereas if you are not afraid to fail, you may realize you are capable of more than you had imagined.
Be sure to maintain your thesis statement throughout your essay, referencing it in every topic sentence of individual paragraphs.
Note: It is all right to use the first-person point of view in these responses, even though most English teachers discourage this in the classroom.
3. Use specific examples to support your argument.
Strong, specific examples demonstrate that you can point to relevant evidence correlating your argument. History, current events, and experiences from your own life are some great sources from which to draw.
Here's an example of a statement supported by specific evidence:
Abraham Lincoln was only president for four years, but his commitment to his cause of American union makes him consistently one of the most popular presidents in history. Similarly, in my personal life, my favorite teachers and coaches have always been the ones who were passionate about their subjects or the act of teaching itself.
3 Tips for Responding to Creative SSAT Writing Sample Prompts
Students taking the Middle-Level SSAT will have to choose between 2 creative essay prompts. Upper-Level SSAT test-takers must choose between a creative prompt and a persuasive one.
If you select the creative SSAT writing sample prompt on either test, your primary goal is to show that you can tell an engaging, well-structured story .
It may be a true story from your own life or one completely based on imagination. All that matters is that you tell it in a compelling fashion and demonstrate proficiency in basic creative writing techniques, such as dialogue, setting, plot development, description, and narrative arc.
Below are some tips to help with this.
1. In the opening of your essay, establish the setting.
Setting or place is a foundational element of basic creative writing. Establishing your response's setting at the start will demonstrate your attention to this.
A great tool here is vivid descriptive detail that utilizes the senses. Think about what the characters are seeing, touching, hearing, tasting, or smelling as they move around their specific environment.
The same goes for imagery. Fill your prose with rich images to set the scene for the reader and guide them through the narrative. Here's an example of compelling imagery in action that establishes setting:
Pebbles crunched all around her as she pushed herself faster downhill, and her eyes watered from the red dust that was turning her throat dry.
2. Establish the main character(s) and conflict.
What does the main character want, and what is stopping them from reaching this goal? Identify this before writing your essay, and be sure to establish it early on in your response.
The classic examples of conflict are character against nature, character against character, and character against self. Here is an example of narrative conflict:
She had to get to the bottom of the trail before the gulch flooded and took her horse downstream with it.
3. Follow the general principles of story structure.
You probably already know these general principles from all the books, movies, and TV shows you have watched in your life: most stories have a beginning, middle, and end. As the character deals with the conflict, the action rises to a climax. As the character overcomes the conflict, action falls toward a conclusion.
We strongly recommend outlining and brainstorming the story structure of your creative response before plunging in, as in the following example:
In the beginning, the main character is racing down the rocky trail to save her horse from an approaching flood. Conflict arises when a boulder is blocking the trail, which she overcomes by taking a shortcut. In the end, she reaches the bottom of the trail and saves her horse just in time.
4 Additional Tips
Now that you have more of a sense of what the SSAT writing sample entails, here's what you can do to prepare:
Take a practice timed SSAT writing sample . Make sure to budget a couple of minutes at the beginning for planning and a couple of minutes at the end for proofreading!
Show your practice essay to trusted readers . Ask them to note any errors and provide feedback. Do they feel convinced by your argument or engaged by your story?
Reflect on the comments on your writing sample. What worked in your initial attempt, and what didn't? Should you organize your time differently?
Repeat! Notice how the comments evolve as you keep practicing. Are there words you are consistently misspelling? Elements you keep forgetting to include?
Over time, you will feel yourself becoming more comfortable with the SSAT writing sample. Practice can also help you understand how the writing response can be a space for showcasing your unique ideas and personality!
Download 30 SSAT Writing Sample Prompts for Practice
You can put these 16 tips to practice right now by downloading PrepMaven's 30 free SSAT writing sample prompts!
With this worksheet, you'll get:
15 Creative SSAT Writing Sample prompts
15 Persuasive SSAT Writing Sample prompts
A valuable long-term resource for your continued SSAT prep
Jess is a Princeton graduate who majored in English and minored in Visual Arts (Film). She has worked as an SAT/ACT/AP/SSAT/ISEE/HSPT tutor as well as a college counselor and loves getting to know students through her work. When not tutoring, she enjoys reading, writing, running, adding to her classic rock music collection, and exploring the West!
CHECK OUT THESE RELATED POSTS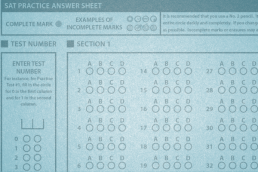 10 Free Official SAT Practice Tests
August 2, 2022
Find everything you need to self-administer a full-length SAT test - 8 Official SAT Practice Tests, blank answer sheets, and proctoring instructions.
How to Proctor Your Own SAT Practice Test
July 2, 2022
Taking official practice tests is one of the best ways to prepare for the SAT. Here you will find detailed instructions for how to take your own practice SAT test.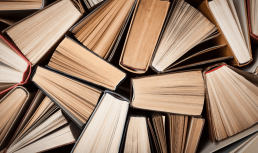 Scoring on the SSAT: Your 2023 Guide
January 20, 2021
Understanding your SSAT score report can be challenging. With this detailed breakdown of SSAT scores, you'll have a firm grasp on what to expect in no time!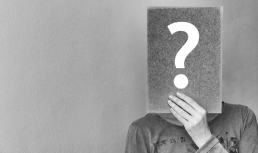 What's on the SSAT?
October 30, 2020
What's on the SSAT? Begin your SSAT test prep journey by understanding what exactly is on this private school admissions test!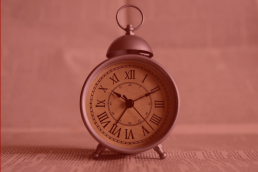 How to Proctor Your Own ACT Practice Test
May 21, 2018
Taking official practice tests is one of the best ways to prepare for the ACT. Here you will find detailed instructions for how to take your own practice ACT test.
Privacy Preference Center
Privacy preferences.
SSAT Practice Test
SSAT Writing Practice & Info
The SSAT Writing section is one of the four sections on the SSAT. Each student is required to write one essay, which is not scored. Continue reading to learn more about the SSAT Writing section.
View All SSAT Levels Here
About the SSAT Writing
Ssat writing prompts, elementary level, middle level, upper level, ssat writing tips.
The SSAT Writing section is not scored. On the SSAT Elementary Level, students are provided with one picture prompt and 15 minutes to complete the essay. The SSAT Middle* and Upper** Levels provides students with a choice of two written prompts and 25 minutes to write the essay.  *SSAT Middle Level is provided with a choice of two creative writing prompts **SSAT Upper Level is provided with a choice of one creative writing prompt and one essay prompt The SSAT Writing section provides students with the opportunity to express themselves. Though it is not graded, the SSAT essay is submitted to the admissions departments of the schools to which the students have applied. This allows admissions department to assess students' writing skills. The essay is not included in the score report, unless it is purchased to be included in the student's online score report (except for the Elementary SSAT essay, which cannot be purchased).
The SSAT essay prompts are written in a way that allows students to tell admissions departments more about themselves and their way of thinking. Students are provided with two pages to write their essays on.
Elementary SSAT Test takers are provided a prompt in the form of a picture. Students must write an essay based on the picture prompt and make sure that their writing sample is complete, with a beginning, middle, and end.
Both of the two Middle Level SSAT Writing prompts are creative. The response to the prompts must also be creative and make use of animated explanations. Students are expected to use grammar and vocabulary which conform to Standard English.
The Upper Level SSAT Writing section provides students a creative prompt and an essay prompt to choose from. If a student decides to respond to the creative prompt, the response must also be creative and make use of animated explanations. The creative prompt might be ambiguous and require the student for building the entire essay almost by himself or herself. If he or she responds to the essay prompt, the response must be supported by strong examples from the text. Back to top
Though the SSAT essay is not scored, it is still recommended that students write their essays as well as possible, as a copy of each students' essay will be submitted to the schools selected during the SSAT registration process. Here are some helpful SSAT Writing tips to help your child produce the best work possible:
Begin the essay with a sentence either similar or identical to the one provided in the prompt
Write neatly in the space provided
Use proper grammar and vocabulary, conforming to the rules of Standard English. Pay careful attention to the rules of capitalization and punctuation
Stay on topic
Be creative, when suitable
Provide supportive information (statements, examples, etc.)
Maintain a standard essay structure, with an introduction, a minimum of two paragraphs in the main body, and a clear conclusion. Make sure your conclusion is tied back to the prompt and that you did not deviate from it too much
Stick to the expected word count of 350
Some people find making a list or a draft with their ideas before writing the actual essay useful – try to see whether it facilitates your writing
If you have enough time left, it is warmly recommended to go over your essay after you have finished writing and read it again to make sure the structure is logical and that you can easily understand the story
Keep your mind clear and writing-focused. Simple steps that might help are organizing your work environment and eating a healthy snack before you start writing
Click here to find out more about the other sections of the SSAT Test!
Admission to gifted and talented programs as well as independent schools has become increasingly competitive. Even with a high score on the SSAT, acceptance is not guaranteed. The SSAT essay section can give your child an opportunity to stand out against other candidates who may have the same score, and in that sense, be equally qualified. Help your child succeed by making sure he or she is properly prepared for all sections of the test, including this one. TestPrep-Online currently offers a collection of Upper Level SSAT Practice Packs, and will soon release two following packs for the Middle and Lower Levels. All our packs are designed to provide your child with the opportunity to improve and progress. Our goal is the same as yours: To get your child the score s/he deserves.
The SSAT and other trademarks are the property of their respective trademark holders. None of the trademark holders are affiliated with TestPrep-Online or this website.
Back to top
Related Links
Testimonials
For Schools
For Access Orgs
Online Essay
Academic Tutoring
Digital PSAT Prep
SSAT Essay Topics
Understanding the SSAT Writing Sample
For the first section of the SSAT, you will have 25 minutes to produce a sample of your best writing. For the writing sample, you will choose from two prompts: one is a creative prompt in the form of a partial sentence. The other is a question that provides the starting point for a more traditional essay. You should choose the topic that is most interesting to you, and that you feel confident writing!
You should know that this writing sample is not scored, but will be sent to the schools you choose along with your test score, so it's important to put in preparation and effort. The writing sample of the SSAT is one of the most overlooked sections when it comes to test prep!
The Creative Sample:
If you choose the creative writing sample, make sure that you create a well-structured story that showcases an issue that you care about and contains the structural elements of an introduction, rising action, climax, and resolution. You should have a conflict or "Problem" that is appropriate to the story's length—make sure to end on a satisfying resolution that completes the story's narrative. Try to show your characters learning some kind of lesson at the end of the story. Strong characters and vivid imagery and description can also help your story stand out.
The Analytical Sample:
For the analytical essay, you should have a clear, focused topic that connects to what you know about and what you care about. The essay should be structured much like essays you've written in school—include an introduction, two or three body paragraphs, and a conclusion. In the introduction, remember to state your topic and explain clearly why this topic is important to you. In the body paragraphs, include specific example to support your topic. Then, in the conclusion, rephrase your main points and offer something new to the reader, such as describing how this topic will affect your actions in the future.
As you prepare for the writing sample portion of the test, here are a few tips to keep in mind:
1. Plan It Out
For both the creative and personal prompt, take a few minutes before you start writing to organize your thoughts and structure your writing beforehand. This will help you to create a more organized piece of writing!
2. Check Yourself
Always remember that neatness and organization matter. Make sure that you take a couple of minutes at the end of your writing time to proofread, double-checking your spelling, grammar, and clarity. Even handwriting matters; make sure every part of your essay looks polished and neat.
3. Practice, Practice, Practice
It goes without saying that the best way to improve on this section is practice.
No one can create a masterpiece on their first attempt, so make sure that you practice the writing sample. Use practice prompts and time yourself to learn how to produce a good writing sample in twenty-five minutes. This is a good opportunity for you to demonstrate your ability to write clearly and concisely, and to show your creativity, so it's worth spending time to practice!
The official SSAT website offers  SSAT essay topics  for you to use. Practice writing on both creative and analytical topics, and see which type works for you.
At Test Innovators, we have support to guide you through every step of your writing process. We have nine timed sample essay topics available, and additional untimed prompts, and after writing you can get personal essay feedback from our test prep experts! In addition, our Video Course offers some detailed tips and guidance for structuring and polishing your writing sample.  Learn More .
Share this post
Related posts.
How to Help Your Child with Test Anxiety
The school application process is tough: the applications, the deadlines, the interviews, and the lengthy exams can easily cause elevated levels of stress for both students and their parents. It's common (and completely normal) for students to feel anxious; however, we have provided some helpful tips for parents to keep...
5 Tips for a Perfect Exam Day
Here are five great tips to help you do your best on exam day.
How to get rejected from private school
Even with the most talented and dedicated students, there are still plenty of ways to get rejected from your dream school. Here are some of the reasons that we see students getting rejected.
What About Boarding School?
Did you know there are over 300 boarding schools in the US? In fact, over 25 are scattered throughout California alone. Today's boarding schools exude a college campus atmosphere that welcomes students from all over the world to study and learn in a supportive environment.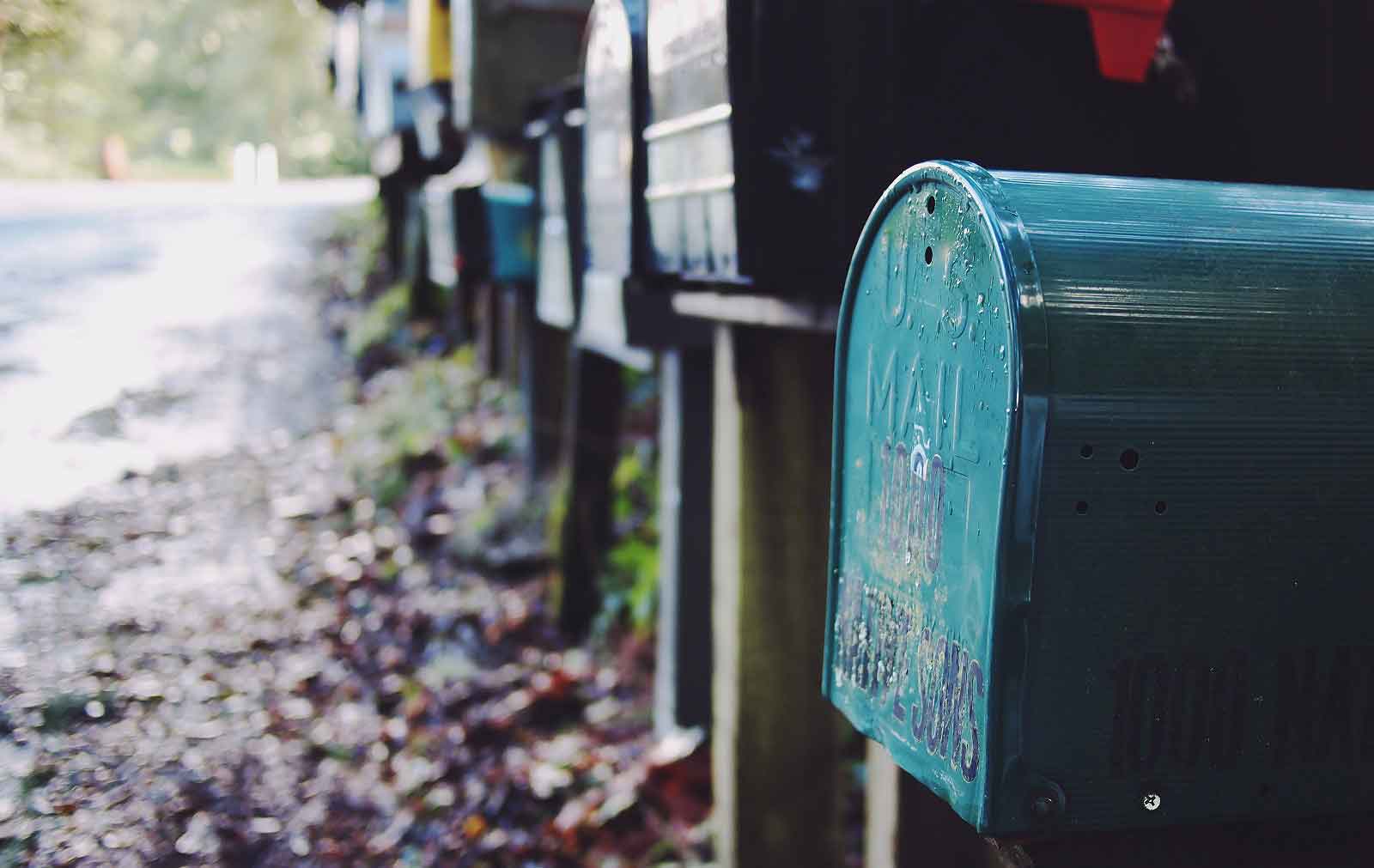 What does it mean for a school application to be holistic?
As you research the admissions process for different independent and private schools, you may notice that many schools' admissions offices mention a holistic review process. What does this mean exactly, and how does it affect your application specifically?
What is on the Upper Level SSAT?
The Upper Level SSAT is taken by students applying to grades 9-12. The test is administered both on the computer and on paper and consists of six sections: Writing, Quantitative 1, Reading, Verbal, Quantitative 2, and Experimental.
How Good Is Your Time Management? Find Out With Our Detailed Analytics.
Time management is an essential skill on standardized tests, like the SSAT, ISEE, ACT, and SAT. The timing restriction is one aspect of the test designed to challenge students, but with practice you can gain the skills and strategies to master it. To help students learn effective time management, Test...
Data Fueled Practice Exercises – SSAT
A Note from Test Innovators' CEO, Edan Shahar To date, students have answered over 20 million questions on the Test Innovators platform. Now, we are diving into this data to understand how students learn and to help them achieve their academic and test-taking goals. After exploring how our students improve, we investigated...
How is the SSAT Scored?
For the SSAT, students receive a scaled score and a percentile for each subject of the test (Quantitative, Reading, and Verbal). Note: the Writing Sample is not scored. Instead, a copy of the writing sample is sent with the score report to the school recipient. Learn how the scaled score...
The 3 Steps to a Successful Test Prep Plan
Test preparation is an iterative process. Each practice test serves as a benchmark of progress and as a roadmap for what to work on next. Approach preparation one step at a time, and don't get discouraged if you aren't reaching your goals immediately or as quickly as you expected. Like...
What does the Writing Sample include?
The SSAT writing sample section varies based on the test level.
Elementary (Grades 3-4) ‍ The writing sample gives students a chance to express themselves by writing a response to a picture prompt. The student is asked to tell a story about an image that includes a beginning, middle, and end.
Middle (Grades 5-7) Students will write an essay choosing between a creative story starter or a personal question prompt.
‍ Upper (Grades 8-11) Student will write an essay choosing between a personal or general question prompt.
Related Articles
What is the ssat testing experience statement, who can approve my student's need for sunday testing, can my student end a section early, what if i have an emergency on test day, can students change their answer or answer choice, what grade level should i indicate on the ssat registration, can i get more than one ssat fee waiver, why should i use an ssat fee waiver as soon as possible, where do i enter an ssat fee waiver.
The Standard Paper SSAT
Since 1957, the traditional paper SSAT has led the way in private school admission assessments. Learn how to register and take it at one of our authorized test centers below.
Registration is
Closes on April 17.
Standard registration is
Reopens on August 1.
Taking the Paper SSAT
The traditional paper SSAT remains the preferred option for many students because it resembles the classroom testing experience with students completing answer sheets and the writing sample in pencil. The Standard SSAT is administered at authorized test centers, typically schools.
Review the Standard paper test dates below to get started and search for a test center near you . You'll also want to learn what to expect on test day and help your student do their best with our official SSAT practice materials .
Have questions?
Find answers to frequently asked paper testing questions in the Help Center , and don't hesitate to contact our friendly support team .
2023–2024 Standard Paper Test Dates
Registration is currently open., registration is closed..
The Standard paper test dates are listed below. Availability varies by location, and if you don't find a Standard test that works for your family, consider Flex testing or taking a computer-based SSAT via Prometric or at-home testing. Please note that registration for Standard tests with accommodations closes 14 days before each test.
The "International" designation refers to all testing locations outside of the United States and Canada.
Deadlines and Details:
Paper testing notes ‍.
Paper Standard SSATs begin at 9 a.m. local time of the test center unless otherwise noted on your student's admission ticket. Plan to arrive 30-45 minutes before the start time. A Late Fee applies for registrations between the Sunday three weeks before each test and the Sunday two weeks prior, when a Rush Fee applies until registration closes at 11:59 p.m. ET on the Wednesday before each test.
Accommodations
We are committed to ensuring that test takers with disabilities receive reasonable accommodations when taking the SSAT.
Parents/guardians must have an SSAT account to register a student for the SSAT. Use your account to:
Print or view your admission ticket
Change your test date, location, and contact information
Add or cancel score recipients
Track your test registrations, school inquiries, and applications
Receive your SSAT score report(s)
Order study guides and additional services
Participate in online SSAT Practice
Use the Account Login to create or access your account.
Scores from paper tests are typically released to schools and families within two weeks after completed test materials are received. Families can access scores and send them to schools and educational consultants for free through our online portal. We also offer add-on score services for notifications, printed reports, and hand scoring.
The Official SSAT Practice Materials from the assessment team that creates the SSAT include Online Practice and Guide Books . Both have four full-length practice tests mirroring the SSAT experience. Get started with the free Mini-Practice Test to identify where to focus studying.
Questions about SSAT test options, scores, and more?