6th Grade Essay Topics – Best 100 Essay Ideas for Sixth Graders
6th Grade essay topics shouldn't be tiresome and uninspiring. Sixth graders can write in-depth and descriptively with the right essay topics. This article exists to show you 100 fantastic essay topics for 6th graders to improve their writing skills and boost their mental performance. These essay topics all meet the Common Core Standards.
Since the 6th Grade is the bridge to middle school, teachers will ensure students are prepared for middle school. The emphasis will be laid on the quality of writing, frequent writing assignments and tasks. The key to boosting the writing creativity of 6th Graders is allowing them to research essay topics in advance. This will enable you to be more prepared and organized. To find the perfect 6th-grade essay topics, you have to allow your students to sift through the list of essay topics, and select the one they feel interested in.
Narrative Essay Topic for 6th Grade 
Read:  Happy New Month Prayers for the ones you Cherish
Whether you want your students to recount an event that happened shortly or an adventure that need them to fuel their imaginative spirit, narrative essays tell a story. The narrative essay is structured with a plot, which organizes it into beginning, middle and end.
Here are some narrative essay topic for 6th graders:
Think about the best day of your life. What made it so great?
Who is the oldest person you know?
Describe a friend situation that changed over only one day.
Write about how it feels when you're alone.
Describe your favourite vacation.
Has a book, movie, or album ever changed your life?
Think about your future self. Write about a day in your life, one year from today.
Tell a family story from your perspective.
Describe a memory you have of extreme weather.
Think about a time you had to work hard to learn something.
Your first day of school.
Your most exciting day of school
A field trip that your class took.
Your favourite summer vacation.
A trip that included something unexpected or surprising.
A time that you experienced something spooky.
A time that you experienced something truly frightening.
A time that you learned something new that changed you in some way.
The moment when you met someone who changed your life.
The day that you got your first pet.
A move from one place to another.
Something funny that happened to you.
Something funny that happened to one of your family members or friends.
Something embarrassing that happened to you.
Your favourite birthday party.
A birthday that was disappointing.
A big storm (rain, snow or even a tornado!).
A time that the power went out.
A summer day when the temperature got much higher than expected.
A time when you went to an amusement park.
A time when you got lost somewhere.
A memorable experience with a favorite family member.
A sad experience with someone about whom you care.
Your most exciting moment playing sports.
Your most exciting moment performing in a play, singing, playing music or dancing.
An experience that left you feeling frustrated.
An experience that was hard but ended up being worth it.
A time that you experienced rejection.
A weird encounter with a stranger.
A random act of kindness.
A time that you took a stand for someone or for an issue that you care about.
A moment when you thought you might get hurt but didn't.
Breaking a bone (or otherwise suffering an injury).
Your first time away from home for the night (or longer).
A time when you experienced a historic event.
Where you were when a major event happened. (Note: You don't need to have been at the site of the event; this prompt is about where you were when you found out about the event and how you reacted.)
A time when you rebelled against your parents or teacher.
A dangerous experience.
A misunderstanding between yourself and someone else.
A difficult decision that you had to make.
The end of a friendship or relationship.
The beginning of a friendship or relationship.
A time when you judged someone first and then realized that you were wrong about the person.
A time when someone judged you first and then realized that he or she was wrong about you.
A moment when you felt that you were starting to grow up.
A time when you saw one or both of your parents in a different light.
A time when you looked up to your older sibling.
A time when your younger sibling looked up to you.
A time when you were grateful to be an only child.
An experience that you think has only ever happened to you!
Expository essay topic for the 6th Grade
Read:  Write A Killer Research Project Without Stress
Expository essays are informative. They are fantastic tools you can use to teach your 6th graders about the method of exploring and researching. You'd want to build their writing skills. So here are some Expository essay topic for the 6th graders:
Write an extended  definition essay  on one of your vocabulary words.
Pretend a friend hasn't seen your favorite TV show. And what is it about?
Compare and contrast two of your friends.
Describe your school year so far. And what have been the most important events?
Choose a problem at your school. And what's the best solution?
What was the cause of a recent argument you had? And what was the effect?
Compare and contrast two of your favorite sports or activities.
Discuss a conflict in a movie you like. And how was it resolved?
Write a definition essay about the concept of empathy.
Explain how to send a friendly text message.
Teach a reader how to play your favorite board or card game.
Write about the steps needed to tie a shoe.
Create a user manual for something you use a lot (e.g., hair straightener or cell phone).
Describe how you get home after school.
Tell a younger reader how to do homework without wasting time.
How do you get to the library from your classroom?
How do you choose what to watch on a streaming service?
Explain how to pass a difficult level in a video game.
Write about the steps you follow to listen to your favourite music.
Read: Best Essay Competitions in Nigeria 2021 (Latest Update)
Argumentative essay topic for the 6th Grade
Read:  How to Write a Unique Scholarship Application
The argumentative essay is about debating. It is formal writing that aims to persuade readers to the writer's line of thought or point of view. It is one way of spurring curiosity in your 6th grader, allowing them to passionately research and boost their writing skills.
Here are some Argumentative essay topics for the 6th Grade:
Would you rather get or give a gift?
If you are anybody when you grow up, who'd you be?
What is the most selfless thing that you have ever done?
Do you believe that there are things that only men or only women can perform? Why or why not?
Do you think that astrological horoscopes are true?
What are some of the problems faced by immigrants to a new country? How did this experience make you feel?
What was the funniest moment you've ever experienced? Why?
How do you talk to somebody who has political or spiritual beliefs which are different than your own?
What is the longest time that you have ever kept a secret? What was the key?
Write about an experience where you thought you knew something for certain, but were later turned out to be wrong.
Name and explain somebody that has been a inspiration to your life.
In 20 years, where do you think you'll be? What will you do?
How do you start a conversation with somebody that you do not know?
What is your deepest, darkest fear?
What would you believe at the most? How can you create this belief? What's it about?
What is your favorite thing to do after school or on this weekend?
Have you ever been lost? How did you end up finding your way?
Should kids have homework?
Is your city a good place to live?
Is it important to learn math?
Should school start later?
What's the best way to eat an ice cream cone?
Should skateboarding be allowed in private parking lots?
Is Monday through Friday the best school schedule?
Does pizza make a good breakfast?
Are hamsters fun pets?
Should students be allowed to go anywhere they want on the Internet?
Narrative essay topic for the 6th Grade
The Narrative essay is used to motivate students to tell a beautiful story and craft pictures in the mind of readers. Here are some Narrative essay topic for the 6th graders,
Your favorite summer vacation.
Your favorite birthday party.
A moment when you thought you might get hurt but didn't.
Where you were when a major event happened. (Note: You don't need to have been at the site of the event; this prompt is about where you were when you found out about the event and how you reacted.)
Descriptive essay topic for the 6th Grade
Here are some fun and inspiring essay topic for 6th graders:
Describe your favourite place.
Describe your ideal bedroom.
Describe the house in which you grew up.
Describe what the first house on the moon would look like.
Describe some of your favourite places in your hometown.
Describe a peaceful place that you've visited.
Describe a place that exists only in your imagination.
Describe a friend's or family member's house where you enjoy spending time.
Describe your perfect fantasy vacation destination.
Describe your favourite store.
Describe your favourite teacher's classroom.
Describe a museum that you've visited recently.
Describe a place you have dreamed about that doesn't exist in real life.
Describe a place where your pet likes spending time.
Describe an outdoor place that you know well.
Describe your favourite person.
Describe each of your family members.
Describe a famous person that you would like to meet.
Describe one of your friends.
Describe one aspect of someone that you like (for example laugh, style of dress, words that the person likes to use, etc.)
Describe yourself to someone who has never met you.
Describe the average human to an alien who has never before seen a person.
Describe your pet.
Look at some old family photos and describe an older family member as he or she was when at your age.
Describe someone whom you miss.
Describe an object that is special to you.
Give a tour of one room in your house by describing the most important objects in that room.
Describe one of your favorite outfits.
Describe your favorite toy as a child.
Describe how you get around (for example: a bicycle, skateboard, sneakers, your parents' car, the school bus).
Describe your favorite piece of furniture where you like to spend time and relax.
Describe something that you would bury in a time capsule to tell people about what life is like today.
Describe an object that has been in your family for a long time.
Choose a piece of food to eat; then, write a description of it that includes the way it looks, smells and tastes.
Describe a smartphone to a time traveler from the 1900s.
Describe your oldest memory.
Describe your best summer vacation.
Describe a memorable concert you attended.
Describe a memorable trip you took.
Describe a special time that you and your family had together.
Describe the first time you met one of your friends.
Describe a time you met someone famous.
Describe one of your happiest memories.
Describe one of your saddest memories.
Describe a time that you felt scared.
Describe a time that you felt excited.
Describe a time that something totally unexpected happened.
Describe a memory of someone whom you miss.
Describe one of your most memorable first days of school.
Describe one of your most embarrassing moments.
Creative Essay Topics for 6th Grade
What is the best thing someone has ever given to you?
What is the nicest thing someone has ever done for you?
Write about what you can teach others. Everyone is good at something. This question helps children think about what they're good at and how they can help others.
 Did you ever get into an argument with a friend or family member? How did that make you feel?
Did you ever hurt someone's feelings? Explain what happened and how it made you feel.
 Did someone ever hurt your feelings? How did it make you feel? Did you talk to that person about it?
 Is there anyone you would like to switch places with? who and why?
What does it mean to be loyal?
 When was a time you were loyal to a friend or a friend who was loyal to you?
Self-Esteem Essay Topics for 6th Grade
Has a friend ever betrayed you? How did it make you feel? What do you think your friend should have done differently.
Have you ever been friends with someone who was unpopular or not part of the group? This is a great question to ask children when teaching them about acceptance and how it feels not to be part of a group.
When was a time you felt you were treated unfairly? How did it make you feel?
Is it fair to give someone a head start in a race? When is it fair? When is it not fair?
Write about a time when you had a strong opinion about something? Why did you feel so strongly about it?
Write about a time you made a big mistake. How did you fix it? Everyone makes mistakes. This writing topic helps children understand that mistakes are part of the learning experience.
Write about a time when you were very angry. What happened? How did being angry make you feel? I find that many times children will feel sad when they are angry. Did I make a good choice when I was angry?
 If you heard a rumour about a friend that you knew wasn't true, what would you do? How would it make you feel?
\Write about a time when you cheered someone up. What did you do? How did it make you feel? How did it make that person feel?
Write about a time when you used your inner strength to get through a tough situation.
 Write about 3 things that are hard for you and why.
When was the last time you were afraid? What scared you? How did you react?
 What is the bravest thing you've ever done?
 Who is your hero and why?
What do you think risk-taking is? Have you ever taken a risk?
Write about your best friend. Who are they, how long have you known them, why are they your best friends?
What does it mean to have good character? Do you think you have good character? Why?
Hope you got value in this information. Endeavor to share your questions and contributions in the comment session and also, do well to hit the SHARE button.
I don't like those give me feed back how you could give me gaming stuff for narrative essay
Leave a Reply Cancel reply
Your email address will not be published. Required fields are marked *
What Does "WCW" Mean?
How to say thank you to your boss [sample messages, letters & emails], you may also like, lewis flats school ghost adventures.
Websites to see Chinese drama with English subtitles
Nigerian Stock Exchange Core Functions in the Country
Navy Federal Credit Union
Top Best Fashion Schools in Canada (2022 Update)
How to check Glo balance

50 Engaging 6th Grade Writing Prompts for Thoughtful Essays
Sixth grade marks a big transition in students' lives. They're no longer little kids, but they're not quite teens either–that's what middle school is all about. To help your students bridge this transition with ease, it's important to give them plenty of opportunities to practice their writing skills since they'll be doing a lot of writing in high school and beyond.
Over and above that, writing can be the perfect way for kids to express themselves and explore the world around them. That will only happen if you give them the space to do so, though, so here are 50 engaging 6th-grade writing prompts to help your students get their creative juices flowing.
Narrative Writing Prompts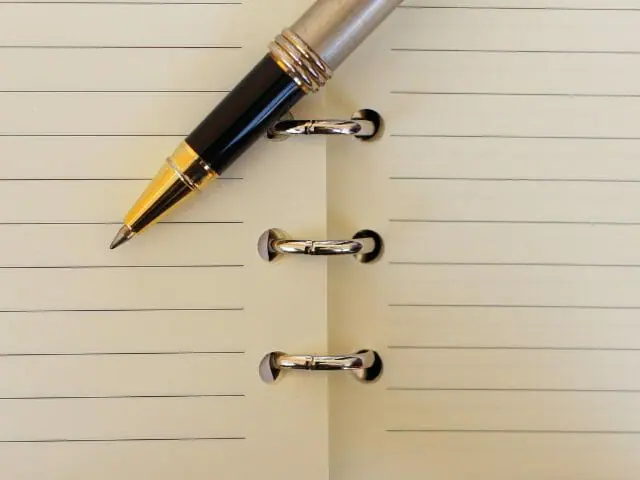 Narrative writing revolves around telling a story with a plot that has rising action, a climax, and a resolution. These narrative writing prompts will give your 6th-grade students plenty to think about–and write about.
Story Starters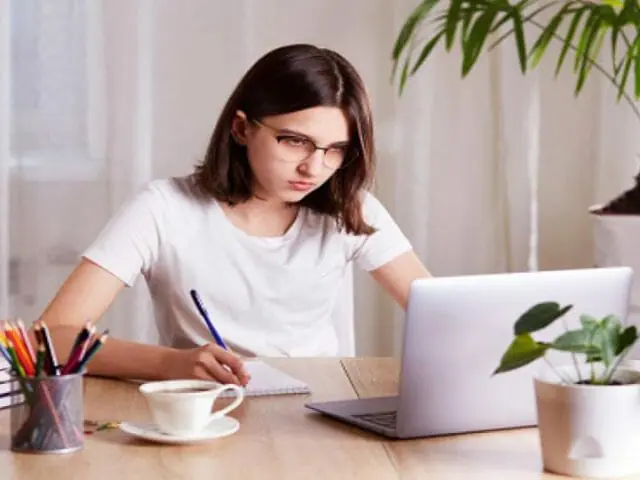 Students will often struggle with where to start their stories. These story starters will help them get past that initial hurdle by giving them some ideas to get their narratives going.
1. I had the biggest fight with my best friend yesterday. It all started when…
2. My first trip to the beach wasn't what I expected. I thought it would be…
3. I'll never forget the time when I was lost in the city. It was…
4. I had the biggest surprise of my life when…
5. My family went on the craziest road trip last summer. We started out by…
As you guide your students through their writing journey, make sure to encourage them to be creative and have fun with it – but still have them include the essential elements of a story, like rising action, a climax, and a resolution, so that their stories are well-rounded and engaging.
Personal Narrative Prompts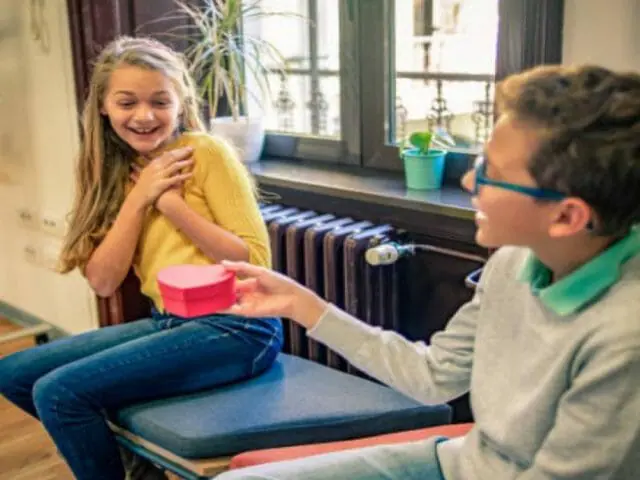 Personal narratives are all about giving students the opportunity to tell their own stories in descriptive ways. Here are writing prompts to get them started.
6. What's the best (or worst) birthday you've ever had? Why was it so great (or terrible)?
7. What's the bravest thing you've ever done? What made you do it?
8. Think about your future self–where do you see yourself in 1 year? Write about it.
9. Think about the best day you've ever had. What made it so special?
10. Describe a time when the weather was really extreme. Describe it.
Reflective Writing Prompts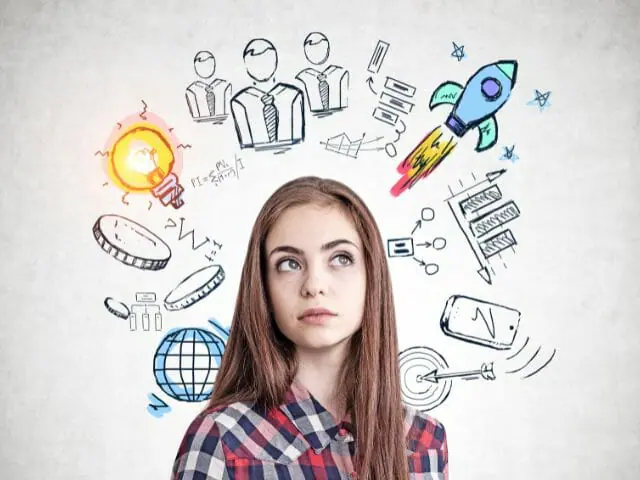 Reflective writing is a lot like journaling–it gives students the opportunity to process their thoughts and feelings on a given topic. These reflective writing prompts/journal prompts will encourage thoughtful reflection in your students while giving them some fun.
11. Make a list of your favorite things about yourself.
12. Take a walk in nature and describe what you see. What emotions does it evoke in you?
13. Describe your sports or extracurricular activities. What have you learned from them all?
14. Make a list of all the emotions you experience throughout the day.
15. Make a record of your daily objectives. Consider which one was the most simple to accomplish.
Journal prompts are usually effective because they make you think about a certain topic in a different, more introspective way, and so students should be encouraged to approach these writing prompts with open minds and hearts.
Informational Writing Prompts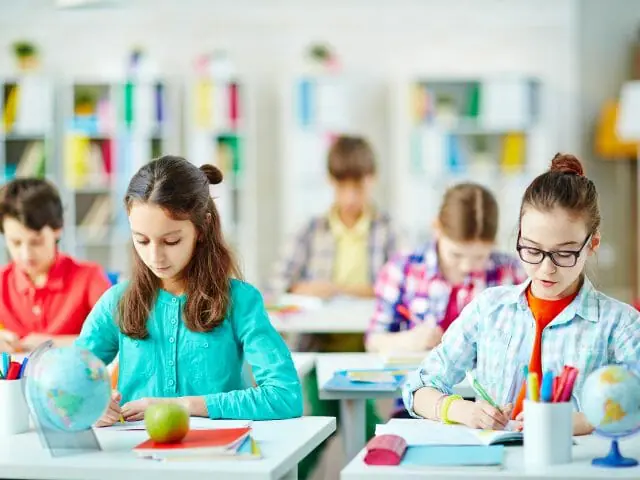 Informational writing is an essential skill for middle-schoolers, especially as they head into high school and college, where they'll be expected to write long-form essays rather than fiction. These informational writing prompts will give your students plenty of practice with this type of writing.
Expository Prompts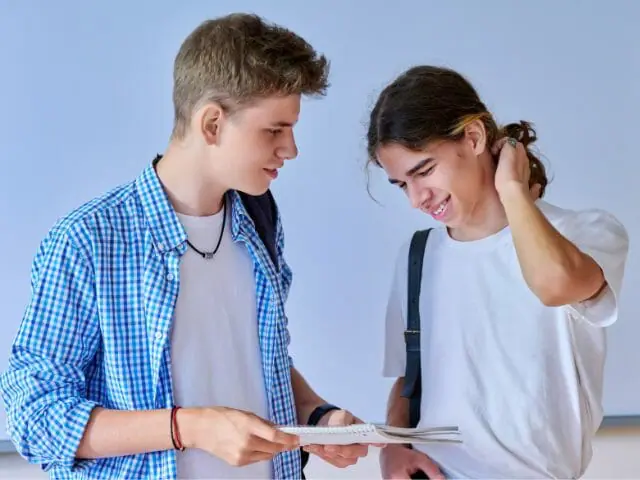 Expository writing is a type of nonfiction writing that requires students to investigate an idea, assess evidence, expand on the idea, and present an argument concerning that idea in a clear and concise manner. These prompts will help your students hone their expository writing skills.
16. Compare and contrast two of your friends.
17. Choose a challenge at your school. What's the ideal solution for it?
18. Discuss a problem in a movie you enjoy. What was the outcome of the situation?
19. What was the cause of a recent argument you had? What was the effect?
20. Find an interesting story/narrative in your local newspaper and tell it in your own words.
Research Prompts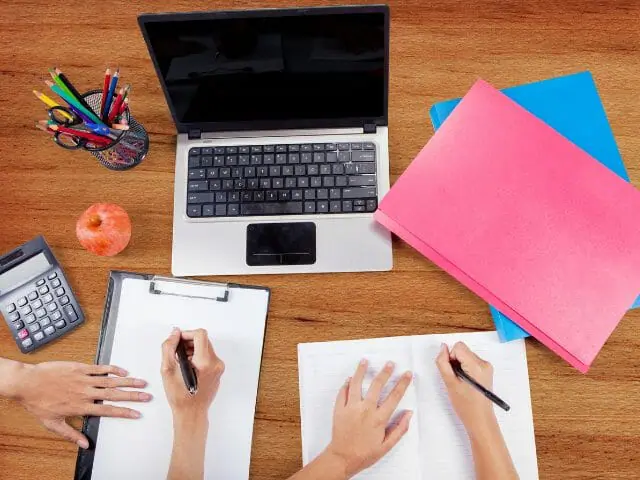 Next, research writing prompts will help students practice their research skills by investigating a given topic and finding credible sources to support their claims. These research writing prompts will allow your students to conduct investigative research and write about what they've found in detail.
21. How long can fish survive without water?
22. What animals are on the verge of extinction?
23. What's the history of your favorite sport, and how did it develop?
24. What are people's civil rights, and who has fought for them?
25. Explore your dream career. What skills would you need to succeed in it?
This may be a good time to introduce your students they could use to reference their information and give credit where it's due. Inform them that not all sources are created equal, and brainstorm some tips for evaluating the credibility of a website.
Procedural Prompts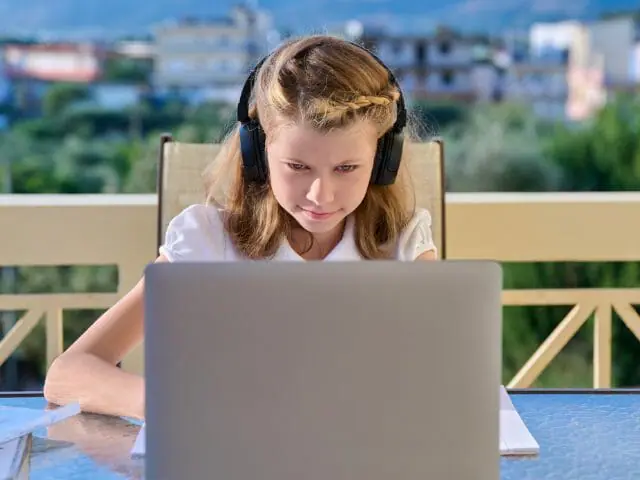 As their name suggests, procedural writing prompts provide students with the opportunity to write clear and concise instructions on a given topic. These prompts will help your sixth graders learn the essentials of procedural writing.
26. Make a user guide for anything you use frequently (e.g., your computer, smartphone, video game console).
27. Write a set of instructions for cleaning your room.
28. Teach a younger reader how to do homework without wasting time.
29. What's the quickest way for you to go to the library if you're in your classroom now?
30. Describe the steps involved in tying a shoe.
Argument Writing Prompts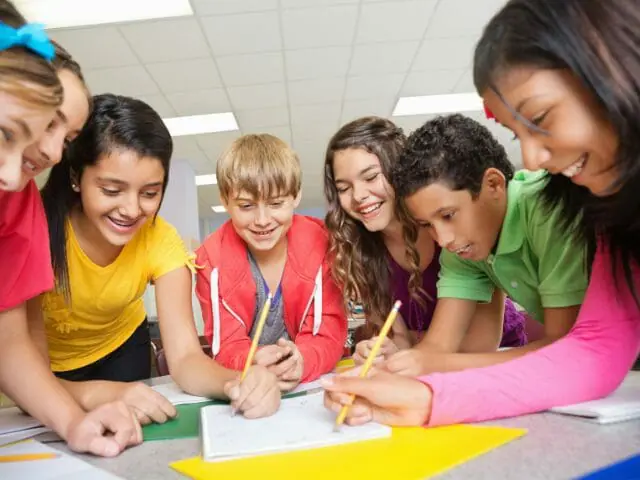 The next type of writing prompt is argument writing. Argumentative writing is a type of nonfiction writing that requires students to investigate a topic, collect evidence, and assess their findings to defend a point of view while also considering the perspectives of others.
These argumentative writing prompts will give your young writers practice with this type of persuasive writing.
Argumentative Essay Prompts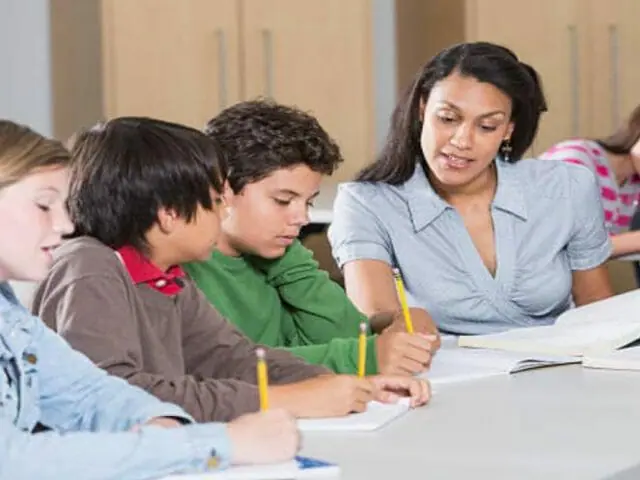 The most common type of essay prompt on standardized tests is the argumentative essay question since it's intellectually challenging. In these questions, students will be given a prompt and they'll be asked to take a position on an issue or topic.
They'll then need to provide satisfactory evidence from their research to support their position. Here are some prompts to get them started.
31. Should school uniforms be required in all schools?
32. Is it ever okay to break the law?
33. Do you think people should be required to vote? Why or why not?
34. Is Monday through Friday the best school schedule?
35. Is it important to learn science?
Persuasive Prompts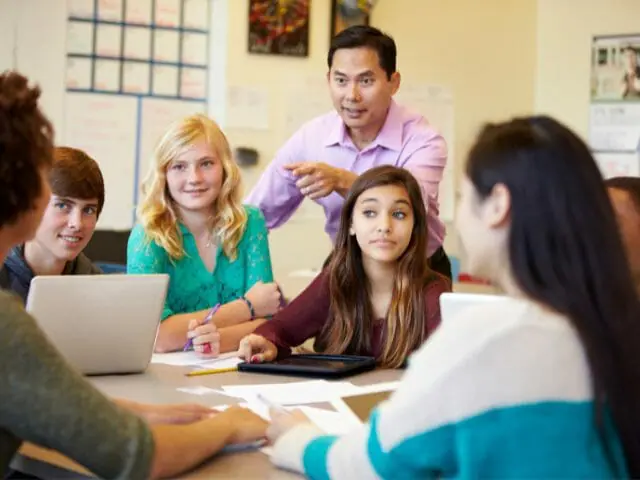 Emotional appeals can be a powerful tool in persuasive writing. In these prompts, students will need to use their powers of persuasion and other rhetorical strategies to convince their readers to see their point of view. Here are persuasive prompts to put your students' powers of persuasion to the test.
36. Make a case for or against year-round schooling.
37. Should there be a limit on the amount of homework students can receive?
38. Persuade your parents to let you choose your own bedtime.
39. What's the best way to deal with bullies in schools?
40. Who's the greatest sports athlete of all time?
Poetry Prompts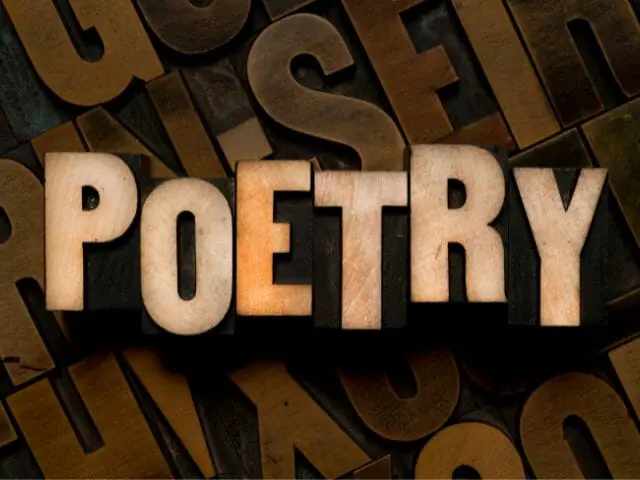 Poetry prompts are a great way to get your students to write creatively. These prompts will help your students tap into their imaginations and write poems that are both beautiful and moving. Whether in free verse or strict meter, your students will be sure to impress you with their poetic prowess.
41. Write about how you're feeling right now in a  haiku .
42. Create a poem in memory of a book, TV, or film character who has died.
43. Choose an onomatopoeia and use it five times in a poem.
44. Consider a metaphor for the current school year and create a poem about it.
45. Write a friendship poem in which every line includes a  rhyme for "friend."
Creative Writing Prompts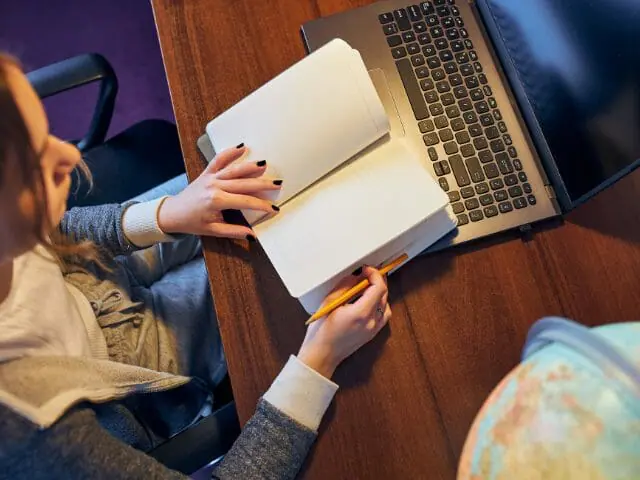 Last but not least, creative writing is all about using imagination to create a piece of writing that's unlike anything else. This creative writing prompts will help your students tap into their imaginations and write some truly unique pieces revolving around self-expression.
46. If I could have any superpower, it would be…
47. Write about a day in the life of your favorite cartoon character.
48. If you could be a historical figure for a day, who would you choose to be?
49. Write a family story from the perspective of your pet.
50. Invent a new holiday and describe how it's celebrated.
Jump In : Better prepare your 6th graders for this activity by improving their reading comprehension first! Proceed to read my list of fun comprehension exercises here —  11 Fun 6th Grade Reading Comprehension Activities (& Games) .
Dust Off Those Pencils and Get Ready to Write! 
While many students lose motivation as their first middle school year goes on, these 50 6th grade writing prompts will help keep them excited about writing all year long. With tons of different genres and modes of writing to choose from, there's something here for everyone! So get those pencils sharpened and those minds thinking—it's time to start writing!
Last Updated on July 24, 2022 by Emily
Emily is an active mother of two and a dedicated elementary school teacher. She believes the latest technology has made a huge impact on the quality of early learning and has worked hard to upgrade her classroom and her own children's learning experience through technology.
Follow her on Twitter , Pinterest , and Instagram for more teaching fun!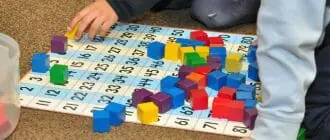 Save my name, email, and website in this browser for the next time I comment.
We are working on something really cool.
Grade 6 Writing Prompts
25 exciting grade 6 writing prompts.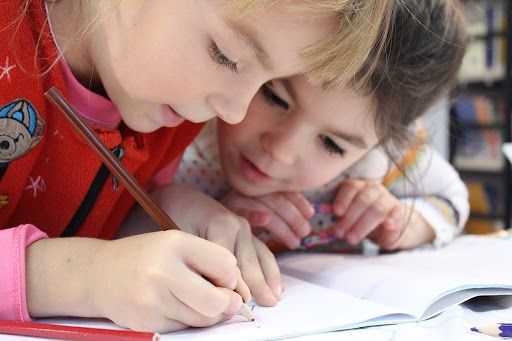 These Grade 6 writing prompts are the perfect way for your child to consolidate knowledge gathered on different styles of writing! Here are the categories covered in this page:
Character, Setting, Object
Metaphor story starters, story titles, general prompts.
A wizard, A school, and a golden key
A scientist, a house on wheels, and a time machine
An explorer, a dark jungle, and a magical hat
A storm chaser, a small town, and a flying car
A sports star, a stadium, and magic shoes
His eyes were ice and…
There was a weight on her shoulder. She couldn't…
The room was a hot furnace. She had never felt…
Hold on to your dreams because…
Life is a rollercoaster, you have to…
The Magical Eletiger
Volcano Disaster
The Cloud Explorer
Mystery In The Night Zoo
The New Student
Discuss deforestation and the impact it has on the environment.
Who is the most important historical figure and why do you think so?
Are video games a positive or negative influence on people?
Which morals do you think society should believe are most valuable?
Which piece of technology do you think should not have been invented?
What is your favorite website or app and why?
Write a report about your favorite scientific fact.
What book should everyone read and why?
What would make the world a better place?
What goals would you like to achieve in the next ten years?

Writing Tips
500+ Free Fiction Writing Prompts For Adults By Genre
Self Publishing 101
Best Writing Books
Dragon Dictation Software Review
Editing Software
Email Marketing
Formatting Software
Gifts for Writers
MasterClass Reviews
Online Courses
Scrivener 3 Review
Website Hosting
YouTube Channels
Select Page
100 creative 6th Grade Writing Prompts
Writing Prompts |
Disclosure: The content on this site is free. Some of the links below are affiliate links from companies like Amazon.com and if you click the links and make a purchase we will receive a small commission at no additional cost to you. Thank you in advance if you decide to support our site by using our affiliate links!
100 Creative 6 th Grade Writing Prompts
Sixth grade is the right time to introduce students to activities that promote self-expression and improves their overall writing skills. In this post, we have come up with a list of 100 writing prompts — from storytelling and expository to research and creative writing prompts — to help students tap into their creativity and hone their writing skills.
In this post, we have for you:
Storytelling writing prompts
Research writing prompts
Reflective writing prompts
Narrative writing prompts
Expository writing prompts
Procedural writing prompts
Creative writing prompts
So, let's put this show on the road.

Storytelling writing prompts for 6 th grade
When we found that the grandpa's closet opens up to a deep forest, we decided to…
As I was walking around the local park, a dog came up to me and said, "You have got to listen to my story." And then he began speaking…
The most surprising thing we have found in our school was…
As I was cleaning the attic in my grandparent's house, I found the genie's lamp. I decided to…
My brother and I were in the first fight ever. It all began when…
Our dream family vacation to… got canceled my younger brother woke up with…
As the world's first 12-year scientist, I need to share my invention…
My first road trip with my dad didn't go as per the plan. First…
When Lucy opened her lunch box, she couldn't help exclaiming "Ugh" because the food looked as gross as…
I got the biggest surprise of my life when my dog…
I had never laid eyes on a dragon until that morning when our school took us to the nearby jungle as part of a trekking tour.
I woke up one morning only to find I have been turned into a big bug. While I was still coming to terms with this, my mother shouted, "Hurry up or you'll be late for the school." So I did what I had to do, which was…
Research writing prompts for 6 th grade
How much time do students spend on the internet?
How much screen time students have per day?
Does social media makes peer pressure worse?
How long can human beings survive without water?
How long can human beings survive without food?
How long can fish survive out of water?
Research your dream career? Mention all the things you must do to achieve it.
Research the childhood of your favorite writer?
When, why, and how was your country founded?
How long camels can go without drinking water? Can they survive long? If yes, how do they manage that?
How smoking affects your lungs?
Which has been the most important discovery in the last 50 years?
What steps can we take to minimize global warming?
What are civil rights? Who fought for them?
How do penguins survive in extreme cold?
Are polar bears good swimmers? If yes, how are they able to swim efficiently in spite of their weight?
How much food does an elephant needs in a day?
How shark uses senses to hunt?
Reflective writing prompts for 6 th grade
Write about a time when you were not able to keep a promise. What had happened? How did you feel?
What's the best thing about being in the 6 th grade?
What's the worst thing about being in the 6 th grade?
What has been your biggest learning in the last six months?
What are the qualities that a good friend must have?
Write about three qualities you admire in your dad?
Which sport you like the best and why?
List your favorite extracurricular activities. What have you learned from them?
Track the weather for five days? Which was the most comfortable day?
How students can reduce their screen time?
Is reading a more satisfying activity than watching television?
What are the negative effects of social media?
Narrative writing prompts for 6 th Grade
Do you think you can go three months without the internet?
Write a letter to your emotional self?
Is it important for kids to have responsibilities and chores at home?
What advice would you give to someone who is being bullied at the school?
Which animal in your opinion represents your personality the most and why?
Do you like making new friends? Why or why not?
If you could change one thing about your school, what would it be?
Write a poem or essay about your parents?
Describe your favorite family vacation?
Think about the best day in your life so far. What made the day so memorable?
Think about the worst day in your life so far. What made the day so miserable?
Which is your favorite book? How has it impacted you?
Which your favorite movie? Why do you like it so much?
Think about your future self. Write about a day in your life, five years from today.
Tell a family story from the perspective of your mom.
Who is the fittest person you know? Would you like to become as fit as this person? Why or why not?
Write about how it feels to spend a night at home alone?
What are three great things about your school?
Describe your life if you lived during the Middle Ages?
What is the biggest problem the world is facing today? How would you solve it?
How did computers affect our lives?
Imagine you were asked to pick a new holiday. Describe what you'll be celebrating and how.
Could you live without a cell phone for a year? How would you communicate with your friends?
How hearing and listening are two different things?
If you could go back in time, which year would you choose?
You meet a wise man who knows answers to all questions, but you can ask him only one question. What would you ask?
Who is the oldest person you know?
Think about a time you were not able to keep a New Year's resolution? What had happened? Why did you fail?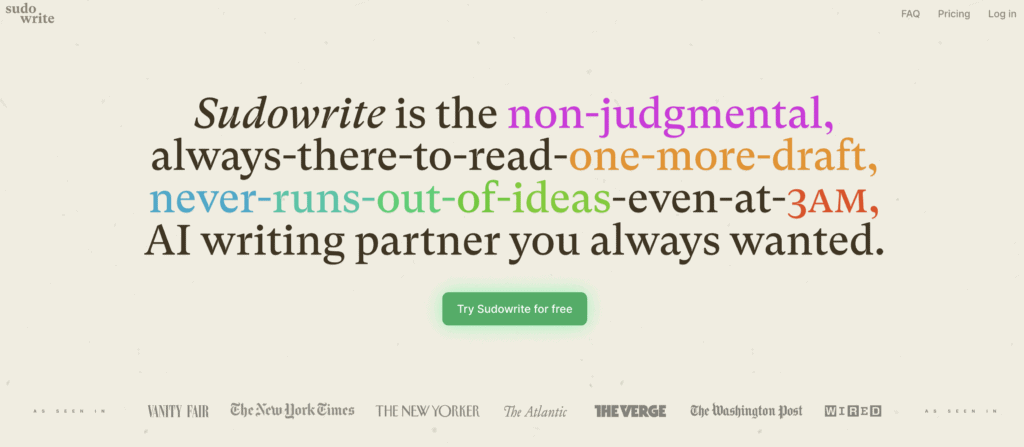 Expository prompts for 6 th grade
Describe your favorite short story in your own words.
Find an interesting story in the newspaper or a local magazine and write it in your own words.
Write an essay explaining the similarities and differences between you and your sibling or your best friend.
In what ways Barrack Obama and Abraham Lincoln are similar? In what ways they are different?
Is life as a sixth grader today different than it was when your parents were studying in the sixth grade? If yes, how it is different.
Compare and contrast your two close friends.
How has been your school year so far? What are the main highlights? 
What was the cause of the recent argument you had with your mom or dad? How did it go?
Compare and contrast two of your most favorite books?
How is empathy different from sympathy? Explain the concept of empathy?
How important is to have a hobby? Explain the benefits of having a hobby.
Explain a problem in your school? How would you solve it?
How has cell phone changed our lives?
Is there really something as cell phone addiction? If yes, what it is?
Gaming addiction is on the rise among kids? How do you think we can tackle this problem effectively?
Procedural writing prompts for 6 th Grade
Your friend wants to learn how to play your favorite board game. Explain the steps to him or her.
Explain a grandparent how to use Facebook.
Explain a reader how to play your favorite computer game.
Write step-by-step instructions to tie shoelaces.
Explain a reader how to play your favorite card game.
Write step-by-step instructions to create a post on Instagram.
Explain how to complete all the levels of a video game.
Describe how you get home from school.
Creative writing prompts for 6 th Grade
If you could spend a week in any holiday destination in the world, where would you go?
If you had the power to communicate with pets, what conversations would you have?
Write a poem that describes your family.
If you could meet one media personality, who would you choose and why?
If you could change one thing about your country, what would you choose and why?
You wake up one morning to find that you can fly. What adventures will you have?
 You wake up one morning to find that you have grown taller and your clothes and shoes don't fit you anymore. What would you do?
We hope these writing prompts will help get your pen or pencil moving. Some of these writing prompts need research, some are intellectually challenging, and some others are fun and creative. If you would like more writing prompts, have a look at this post , which offers tons of additional writing prompts you can use to unleash your writing talent. Good luck!
Get other writing prompts for kids here :
3rd-grade writing prompts
4th-grade writing prompts
5th-grade writing prompts
Middle School Writing Prompts
Related Posts
100 FREE 5th Grade Writing Prompts
November 25, 2020
43 YA Writing Prompts with Best-Seller Potential
August 20, 2018
95 Writing Prompts for Kids
October 31, 2020
100 Writing prompts for Middle School Kids
November 7, 2020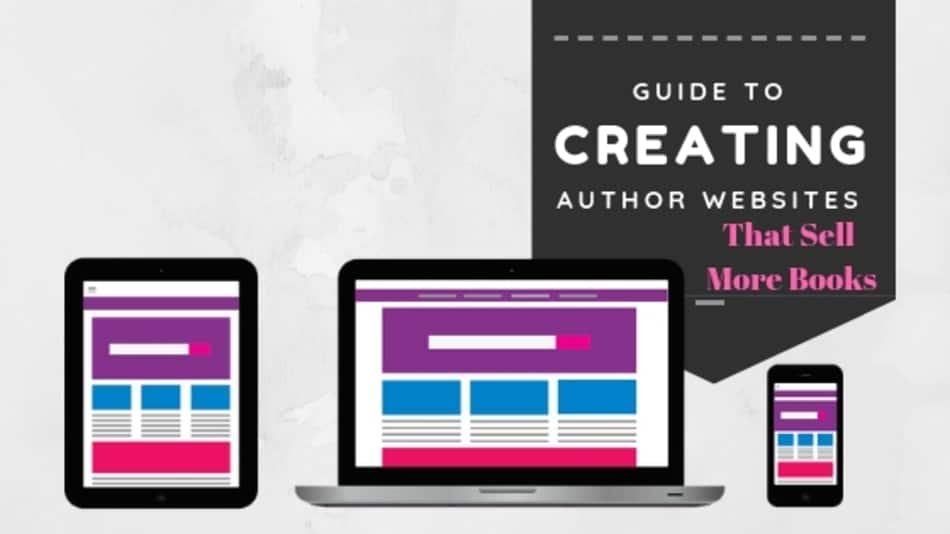 "This site is owned and operated by FB Global Value LLC, a limited liability company headquartered in New Jersey, USA.  FB Global Value is a participant in the Amazon Services LLC Associates Program, an affiliate advertising program designed to provide a means for sites to earn advertising fees by advertising and linking to Amazon.com. As an Amazon Associate, I earn from Qualifying Purchases . FB Global Value LLC also participates in affiliate programs with Bluehost, Clickbank, CJ, ShareASale, and other sites. Sites like Self Publishing Hub which are owned and operated by FB Global Value LLC are compensated for referring traffic and business to these companies."
Skip to primary navigation
Skip to main content
Skip to primary sidebar
Teaching Expertise
Classroom Ideas
Teacher's Life
Deals & Shopping
Privacy Policy
35 Meaningful 6th Grade Writing Prompts
May 28, 2021 // by Sean Kivi
Some students start to lose interest in writing in middle school , but this is a critical period for writing and an excellent time to help students discover themselves. Students want to be heard at this age, so we need engaging, and thought-provoking writing prompts to help with this.  We have compiled a list of fun writing topics that will elicit emotional and meaningful pieces of writing for your students . Use these 35 sixth grade writing prompts to help your students develop their voices and opinions in writing .
1. How was your first hospital experience?
2. Write a poem about a time that you felt outraged.
3. Should we teach math in school? Why or why not?
4. Do you think college is worth it? Why or why not?
5. What would you do if you could not use the internet for a month?
6. What would you do if cell phones stopped working tomorrow?
7. How can we stop an asteroid from hitting the Earth?
8. If you could, would you go to live on an alien planet?
9. How do you think leaves would look if they could grow on Mars? Why?
10. Write a letter to a friend convincing them to go skydiving.
11. Why do you think there are more insects than mammals?
12. If you could build an ecosystem, how would it be?
13. Interview a grandparent and report how life was different when they were growing up.
14. Interview a doctor and report their experience in the hospital during the COVID-19 outbreak.
15. Can plants grow in space? Why or why not?
16. How would the world function without the internet for a day?
17. What do you value most about your family?
18. Who is the most important person in your life?
19. What would you do if you were the only person on the planet?
20. What would you do if you had unlimited money?
21. Would you ever get a tattoo? Why or why not?
22. If you owned a country, how would it be?
23. Can you tell me a time that you wished you could trade places with another person?
24. Which Harry Potter house do you think best suits your personality and why?
25. Whales don't sing as much as before because of noise from boars on water. Write a journal response explaining how we can help the whales sing again.
26. Are scorpions spiders or insects? Why?
27. Do blobfish look the same on land as they do at the bottom of the ocean? Why or why not?
28. Do you think time is real? Why or why not?
29. Which do you value more? Time or money? Why?
30. If you had to lose one sense, which would you choose to lose and why?
31. Write a journal entry outlining what your response to COVID would be if you were president.
32. What is your favorite childhood memory, and why?
33. Would you rather live a short meaningful life or a long boring life? Why?
34. Convince me that online learning is better than learning in a classroom. 
35. How was your first year of middle school? Why?
Advertisement
Supported by
Over 170 Prompts to Inspire Writing and Discussion
Here are all of our Student Opinion questions from the 2020-21 school year. Each question is based on a different New York Times article, interactive feature or video.
By The Learning Network
Each school day we publish a new Student Opinion question, and students use these writing prompts to reflect on their experiences and identities and respond to current events unfolding around them. To introduce each question, we provide an excerpt from a related New York Times article or Opinion piece as well as a free link to the original article.
During the 2020-21 school year, we asked 176 questions, and you can find them all below or here as a PDF . The questions are divided into two categories — those that provide opportunities for debate and persuasive writing, and those that lend themselves to creative, personal or reflective writing.
Teachers can use these prompts to help students practice narrative and persuasive writing, start classroom debates and even spark conversation between students around the world via our comments section. For more ideas on how to use our Student Opinion questions, we offer a short tutorial along with a nine-minute video on how one high school English teacher and her students use this feature .
Questions for Debate and Persuasive Writing
1. Should Athletes Speak Out On Social and Political Issues? 2. Should All Young People Learn How to Invest in the Stock Market? 3. What Are the Greatest Songs of All Time? 4. Should There Be More Gender Options on Identification Documents? 5. Should We End the Practice of Tipping? 6. Should There Be Separate Social Media Apps for Children? 7. Do Marriage Proposals Still Have a Place in Today's Society? 8. How Do You Feel About Cancel Culture? 9. Should the United States Decriminalize the Possession of Drugs? 10. Does Reality TV Deserve Its Bad Rap? 11. Should the Death Penalty Be Abolished? 12. How Should Parents Support a Student Who Has Fallen Behind in School? 13. When Is It OK to Be a Snitch? 14. Should People Be Required to Show Proof of Vaccination? 15. How Much Have You and Your Community Changed Since George Floyd's Death? 16. Can Empathy Be Taught? Should Schools Try to Help Us Feel One Another's Pain? 17. Should Schools or Employers Be Allowed to Tell People How They Should Wear Their Hair? 18. Is Your Generation Doing Its Part to Strengthen Our Democracy? 19. Should Corporations Take Political Stands? 20. Should We Rename Schools Named for Historical Figures With Ties to Racism, Sexism or Slavery? 21. How Should Schools Hold Students Accountable for Hurting Others? 22. What Ideas Do You Have to Improve Your Favorite Sport? 23. Are Presidential Debates Helpful to Voters? Or Should They Be Scrapped? 24. Is the Electoral College a Problem? Does It Need to Be Fixed? 25. Do You Care Who Sits on the Supreme Court? Should We Care? 26. Should Museums Return Looted Artifacts to Their Countries of Origin? 27. Should Schools Provide Free Pads and Tampons? 28. Should Teachers Be Allowed to Wear Political Symbols? 29. Do You Think People Have Gotten Too Relaxed About Covid? 30. Who Do You Think Should Be Person of the Year for 2020? 31. How Should Racial Slurs in Literature Be Handled in the Classroom? 32. Should There Still Be Snow Days? 33. What Are Your Reactions to the Storming of the Capitol by a Pro-Trump Mob? 34. What Do You Think of the Decision by Tech Companies to Block President Trump? 35. If You Were a Member of Congress, Would You Vote to Impeach President Trump? 36. What Would You Do First if You Were the New President? 37. Who Do You Hope Will Win the 2020 Presidential Election? 38. Should Media Literacy Be a Required Course in School? 39. What Are Your Reactions to the Results of Election 2020? Where Do We Go From Here? 40. How Should We Remember the Problematic Actions of the Nation's Founders? 41. As Coronavirus Cases Surge, How Should Leaders Decide What Stays Open and What Closes? 42. What Is Your Reaction to the Inauguration of Joe Biden and Kamala Harris? 43. How Worried Should We Be About Screen Time During the Pandemic? 44. Should Schools Be Able to Discipline Students for What They Say on Social Media? 45. What Works of Art, Culture and Technology Flopped in 2020? 46. How Do You Feel About Censored Music? 47. Why Do You Think 'Drivers License' Became Such a Smash Hit? 48. Justice Ginsburg Fought for Gender Equality. How Close Are We to Achieving That Goal? 49. How Well Do You Think Our Leaders Have Responded to the Coronavirus Crisis? 50. To What Extent Is the Legacy of Slavery and Racism Still Present in America in 2020? 51. How Should We Reimagine Our Schools So That All Students Receive a Quality Education? 52. How Concerned Do You Think We Should Be About the Integrity of the 2020 Election? 53. What Issues in This Election Season Matter Most to You? 54. Is Summer School a Smart Way to Make Up for Learning Lost This School Year? 55. What Is Your Reaction to the Senate's Acquittal of Former President Trump? 56. What Is the Worst Toy Ever? 57. How Should We Balance Safety and Urgency in Developing a Covid-19 Vaccine? 58. What Are Your Reactions to Oprah's Interview With Harry and Meghan? 59. Should the Government Provide a Guaranteed Income for Families With Children? 60. Should There Be More Public Restrooms? 61. Should High School-Age Basketball Players Be Able to Get Paid? 62. Should Team Sports Happen This Year? 63. Who Are the Best Musical Artists of the Past Year? What Are the Best Songs? 64. Should We Cancel Student Debt? 65. How Closely Should Actors' Identities Reflect the Roles They Play? 66. Should White Writers Translate a Black Author's Work? 67. Would You Buy an NFT? 68. Should Kids Still Learn to Tell Time? 69. Should All Schools Teach Financial Literacy? 70. What Is Your Reaction to the Verdict in the Derek Chauvin Trial? 71. What Is the Best Way to Stop Abusive Language Online? 72. What Are the Underlying Systems That Hold a Society Together? 73. What Grade Would You Give President Biden on His First 100 Days? 74. Should High Schools Post Their Annual College Lists? 75. Are C.E.O.s Paid Too Much? 76. Should We Rethink Thanksgiving? 77. What Is the Best Way to Get Teenagers Vaccinated? 78. Do You Want Your Parents and Grandparents to Get the New Coronavirus Vaccine? 79. What Is Your Reaction to New Guidelines That Loosen Mask Requirements? 80. Who Should We Honor on Our Money? 81. Is Your School's Dress Code Outdated? 82. Does Everyone Have a Responsibility to Vote? 83. How Is Your Generation Changing Politics?
Questions for Creative and Personal Writing
84. What Does Your Unique Style Say About You? 85. How Do You Spend Your Downtime? 86. Would You Want to Live to 200? 87. How Do You Connect to Your Heritage? 88. What Do You Think Are the Secrets to Happiness? 89. Are You a Sneakerhead? 90. What Role Have Mentors Played in Your Life? 91. If You Could Make Your Own Podcast, What Would It Be About? 92. Have You Ever Felt Pressure to 'Sell Your Pain'? 93. Do You Think You Make Good Climate Choices? 94. What Does TikTok Mean to You? 95. Do Your Parents Overpraise You? 96. Do You Want to Travel in Space? 97. Do You Feel You're Friends With Celebrities or Influencers You Follow Online? 98. Would You Eat Food Grown in a Lab? 99. What Makes You Cringe? 100. What Volunteer Work Would You Most Like to Do? 101. How Do You Respond When People Ask, 'Where Are You From?' 102. Has a School Assignment or Activity Ever Made You Uncomfortable? 103. How Does Your Identity Inform Your Political Beliefs and Values? 104. Are You an Orchid, a Tulip or a Dandelion? 105. Are You Having a Tough Time Maintaining Friendships These Days? 106. How Is Your Mental Health These Days? 107. Do You Love Writing or Receiving Letters? 108. What Has Television Taught You About Social Class? 109. Are You Easily Distracted? 110. What Objects Bring You Comfort? 111. What Is Your Favorite Memory of PBS? 112. Have You Ever Felt Embarrassed by Your Parents? 113. What Are You Doing to Combat Pandemic Fatigue? 114. Have You Ever Worried About Making a Good First Impression? 115. What Do You Want Your Parents to Know About What It's Like to Be a Teenager During the Pandemic? 116. How Have You Collaborated From a Distance During the Pandemic? 117. How Important Is It to You to Have Similar Political Beliefs to Your Family and Friends? 118. How Are You Feeling About Winter This Year? 119. Which Celebrity Performer Would You Like to Challenge to a Friendly Battle? 120. How Mentally Tough Are You? 121. What Smells Trigger Powerful Memories for You? 122. What Are You Thankful for This Year? 123. Do You Miss Hugs? 124. Are You a Good Conversationalist? 125. What Habits Have You Started or Left Behind in 2020? 126. What Was the Best Art and Culture You Experienced in 2020? 127. What's Your Relationship With Masks? 128. What Role Does Religion Play in Your Life? 129. How Will You Be Celebrating the Holidays This Year? 130. What Is Something Good That Happened in 2020? 131. What New Flavor Ideas Do You Have for Your Favorite Foods? 132. What Are Your Hopes and Concerns for the New School Year? 133. How Has 2020 Challenged or Changed You? 134. What Do You Hope for Most in 2021? 135. How Do You View Death? 136. What Is Your Favorite Fact You Learned in 2020? 137. What Are the Places in the World That You Love Most? 138. Have You Ever Experienced 'Impostor Syndrome'? 139. How Well Do You Get Along With Your Siblings? 140. Do You Talk to Your Family About the Cost of College? 141. Do You Have a Healthy Diet? 142. How Do You Feel About Mask-Slipping? 143. Do You Believe in Manifesting? 144. How Do You Express Yourself Creatively? 145. What Are Your Family's House Rules During the Covid Crisis? 146. What Online Communities Do You Participate In? 147. Have You Experienced Any Embarrassing Zoom Mishaps? 148. What Does Your Country's National Anthem Mean to You? 149. Are Sports Just Not the Same Without Spectators in the Stands? 150. Would You Volunteer for a Covid-19 Vaccine Trial? 151. What 'Old' Technology Do You Think Is Cool? 152. Have You Ever Tried to Grow Something? 153. How Has the Pandemic Changed Your Relationship to Your Body? 154. How Do You Find New Books, Music, Movies or Television Shows? 155. Are You Nervous About Returning to Normal Life? 156. How Do You Celebrate Spring? 157. How Do You Talk With People Who Don't Share Your Views? 158. Would You Want to Be a Teacher Someday? 159. What Would You Recommend That Is 'Overlooked and Underappreciated'? 160. What Children's Books Have Had the Biggest Impact on You? 161. What Is Your Gender Identity? 162. Have You Hit a Wall? 163. What Is the Code You Live By? 164. Do You Think You Have Experienced 'Learning Loss' During the Pandemic? 165. What Are the Most Memorable Things You've Seen or Experienced in Nature? 166. Do You Want to Have Children Someday? 167. What Have You Learned About Friendship This Year? 168. What Seemingly Mundane Feats Have You Accomplished? 169. Has a Celebrity Ever Convinced You to Do Something? 170. How Have You Commemorated Milestones During the Pandemic? 171. How Often Do You Read, Watch or Listen to Things Outside of Your Comfort Zone? 172. Do You Think You Live in a Political Bubble? 173. What Is Your Relationship With the Weight-Loss Industry? 174. What Have You Made This Year? 175. How Are You Right Now? 176. What Are You Grateful For?
Want more writing prompts?
You can find even more Student Opinion questions in our 300 Questions and Images to Inspire Argument Writing , 550 Prompts for Narrative and Personal Writing and 130 New Prompts for Argumentative Writing . We also publish daily Picture Prompts , which are image-centered posts that provide space for many different kinds of writing. You can find all of our writing prompts, added as they publish, here .
Question and Answer forum for K12 Students
Essay Writing Topics For Class 6 Format, Examples, Topics, Exercises
Essay writing topics for class 6 in english.
Writing essays is a crucial part of the academic curriculum for students of all ages. As students progress through their academic journey, the complexity and length of essays increase. Class 6 students are typically expected to write essays that are between 500 and 1000 words long. The essays are usually written in a five-paragraph format and include an introduction, three body paragraphs, and a conclusion. In this article, we will discuss some essay writing topics for class 6 students, along with the English Grammar , format, and examples.
Also Read: Essay Writing For Class 8
Format Of Class 6 Essays:
Before we start discussing the essay topics, let's take a look at the format of class 6 essays.
Introduction:
The introduction should be a brief paragraph that provides an overview of the topic. It should include a thesis statement that tells the reader what the essay is about.
Body Paragraphs:
The body paragraphs should be three in number, and each paragraph should focus on a specific idea related to the topic. Each paragraph should have a topic sentence that introduces the idea and supporting details that explain and support the topic sentence.
Conclusion:
The conclusion should be a summary of the main points discussed in the essay. It should restate the thesis statement and provide a final thought on the topic.
Essay Writing Topics For Class 6:
1. My Favorite Season 2. My Favorite Animal 3. My Best Friend 4. My Favorite Sport 5. My Favorite Food 6. My School Life 7. My Family 8. The Importance of Reading 9. My Favorite Movie 10. My Favorite Book 11. My Hobby 12. My Role Model 13. The Importance of Discipline 14. My Dreams and Aspirations 15. The Importance of Education 16. My Favorite Holiday 17. My Favorite Teacher 18. My Favorite Place 19. My Favorite Subject 20. My Favorite Color
Examples Of Essay Writing Topics For Class 6:
1. My Favorite Season:
My favorite season is winter. I love the cold weather, and I get excited when the first snowfall arrives. I enjoy making snowmen and having snowball fights with my friends. I also love the holidays that come during winter, such as Christmas and New Year's. During winter break, my family and I like to go skiing, and we have a lot of fun together.
2. My Best Friend:
My best friend's name is Sarah. We have been friends since kindergarten, and we have a lot in common. We both love animals and enjoy playing video games together. We also enjoy playing soccer and often compete against each other. Sarah is always there for me when I need her, and I feel lucky to have her as my best friend.
3. The Importance of Reading:
Reading is very important because it helps improve our vocabulary and comprehension skills. It also stimulates our imagination and creativity. By reading, we can learn about different cultures and explore new ideas. Reading is also a great way to relax and escape from our daily stresses.
Recommended Reading: Essay Writing Topics For Class 6
Conclusion On Essay Writing Topics For Class 6:
Writing essays is an essential skill for students to develop, and by practicing writing on different topics, students can become better writers. The above essay topics can be a starting point for class 6 students, and by following the essay format, they can write well-structured essays that effectively communicate their ideas.
6th grade writing
by: Hank Pellissier | Updated: August 4, 2022
Print article
This year, your sixth grader should learn to use precise language, the right pronouns, and high-quality sources for research. Public presentations are also a nerve-wracking but important skill highlighted this year. Read on to learn the key sixth grade writing skills your child should learn this year.
Introducing argument writing
Developmentally, sixth graders are entering a rebellious phase. Luckily, all this attitude has an academic outlet: argument writing . Your tween will write persuasive essays that promote their bold opinions with organized logic, backed by evidence from carefully researched, respectable sources. ( Wikipedia , The Onion , and National Enquirer won't qualify, but Wikipedia does often link to sources at the bottom of their entries that may be acceptable.)
Your 11- or 12-year-old will also write formal essays that explain complicated topics with precise information. They'll start with intriguing introductions, and then present their research in a clear, organized way. They will use quotes, facts, definitions, compare-and-contrast statements, cause-and-effect statements, graphics (e.g., charts, graphs), subject-specific vocabulary, and multimedia. It will all be formatted (e.g., using headings, subheadings, and bullet points), to make their points clear. They'll end with concluding paragraphs that recap their main points.
" To put it another way, Mommy, there is compelling evidence that I need another scoop of ice cream. " This grown-up language sounds amusingly hoity-toity in squeaky voices, but don't laugh when your child attempts it in daily conversation. Indeed, it is good practice for their writing.
Incredibly, what happened next was..
Storytelling is a fun part of sixth grade writing. This year, kids practice narrative writing in fiction and nonfiction papers. They learn effective ways to select their narrator, characters, setting, dialogue, descriptions, and conclusion. They work to make plot sequences seem natural. To really make their stories sing, kids should use specific details, precise language, and transition vocabulary (think: After nightfall or When she awoke ) that guides readers from one setting or plot point to another. Don't be surprised if your shy bookworm starts writing a trilogy.
If at first you don't succeed
Grit. Determination. Perseverance. Ernest Hemingway rewrote the last page of one of his novels 39 times. Rewriting and editing both teach kids discipline and determination. They are required to plan before they write, and then plan some more as their draft develops. They're encouraged to outline before they start writing. They draft and redraft. They will revise certain parts and maybe restructure their entire paper. Then they will edit, possibly rewrite, and re-edit. At every turn, they're encouraged to try new approaches. This isn't obsessive redundancy; it helps students practice thinking about what they're really, truly trying to say and then use their writing skills to convey their thoughts clearly and exactly.
Command of the keyboard
Writing nowadays often means typing . Sixth graders accelerate their hand-eye coordination as they evolve from hunt-and-peck slowness to rat-tat-tat-tat-tatting at a furious pace. The goal is for sixth graders to be able to sit and type three pages in a single sitting. Additionally, kids are taught online interaction and collaboration (e.g., emailing their work to each other, sharing Google docs, and adding suggestions and comments to each other's work).
My research reveals…
Sixth graders get writing assignments that require research. To answer questions like What famous historical character do you admire? What's your favorite invention? What endangered species do you worry about the most? , your young detective will read thick reference books and print periodicals at the library and digital data online (yes, often via Google). Students learn to evaluate the credibility of sources . Is National Lampoon as legitimate as Encyclopedia Britannica ? No. Using evidence, they compile information to write reports. They'll learn to paraphrase what they've read, synthesize new thoughts, and use quotations to share information without plagiarizing.
Novel approach
Is Harry Potter more emotionally conflicted than Katniss Everdeen? Sixth graders sharpen their critical thinking skills by doing literary analysis. They'll analyze poems, stories, historical novels, and nonfiction books. Kids learn to compare and contrast topics and themes. They'll do this, for example, by discussing the consequences of prejudice in Roll of Thunder, Hear My Cry and in Harriet Tubman: Conductor on the Underground Railroad or by explaining how nature directs the plots of The Secret Garden and The Island of the Blue Dolphin . In nonfiction, sixth graders learn to divide an author's statements into facts supported by evidence versus opinions. For example, was the Great Houdini truly "the world's greatest magician" or is this an opinion? After all, David Copperfield walked through the Great Wall of China.
Pronouns: not just me-me-me all the time
Grammar isn't easy, especially for 11- and 12-year-olds. Pronoun usage can be particularly tough. Kids learn about proper pronoun case . What's that? Subjective case refers to pronouns used as subjects (I, you, he, she, it, we, they). Objective case indicates pronouns used as objects (me, you, him, her, it, us, they). Possessive case conveys ownership (my, mine, your, yours, his, her, hers, its, our, ours, their, theirs). Using pronouns incorrectly can leave the writer (or speaker) looking unintelligent. For example, Us and her carried apples over to yous big barn is neither proper nor pretty.
Mistakes in pronoun person are common among this age group. To correct this, your child needs to loyally stick with the "person" they started with. No switching from first person (I or me) to second person (you), or vice-versa: When I go to school, you should have your homework done, or When you go to school, a person should have his homework done . (Hint, that second example goes from second person to third person.) Both switches are incorrect and can create confusion.
Pronoun number is also crucial. If the subject indicates a plural quantity, the related possessive pronoun needs the identical number. Here's an example of this common error: All of the school girls took her umbrella. (It should be their umbrellas) . Vague pronouns are also a no-no. Take the sentence: Alice put a vase with a red rose on the desk, and sold it. What was sold: the vase, the rose, or the desk? We don't know because it, used here, is too vague.
Sentences, spelling, punctuation
Sixth grade writing raises the bar when it comes to sentence structure. Kids are expected to vary their sentences by alternating the length and structure to keep their writing interesting.
When it comes to spelling, many sixth graders know that spelling rules in English are finicky and have many exceptions. Kids learn to spell odd English words correctly, with silent letters ( island, crumb ) and bizarre combo consonants ( cough, pheasant ). As such, spelling is best learned through practice and, eventually, by memorizing. If your child gets frustrated spelling words like climb or plumbing , let them know that Theodore Roosevelt, Andrew Carnegie, and a committee of concerned citizens tried to simplify English spelling more than a century ago — sadly, to no avail.
Finally, as their writing becomes more advanced, sixth graders tend to use commas, parentheses, and dashes to set apart phrases and clauses. You can help by reviewing these sentences and making sure the punctuation is placed correctly.
It's all about presentations
In sixth grade, kids will read their writing aloud to classmates. As they read, they'll be expected to make eye contact, pronounce their words clearly, and speak loudly enough to be heard by the entire class. They'll share their arguments, research papers, projects, and literary efforts, which will often be accompanied by visual displays, music, audio, charts, and slides. Your child may be nervous before these presentations, but hopefully your child will be empowered by the experience.
6 ways to improve a college essay
Quick writing tips for every age
Writing on the wall
Why parents must teach writing
Yes! Sign me up for updates relevant to my child's grade.
Please enter a valid email address
Thank you for signing up!
Server Issue: Please try again later. Sorry for the inconvenience
35 Thought-Provoking Persuasive Writing Prompts For 6th Graders
Looking for a solid persuasive essay topic for your 6th grader?
The below post contains tons of great ideas that will get your 6th-grade students thinking, researching, debating, and writing!
I'm not talking about simple opinion writing topics – like their favorite food, favorite book, or how much money they should get for an allowance.
That is the the thing that my 3rd grade student would delight in arguing.
No, sixth graders are ready for more meaty topics that require a bit of research and thought. The more they dig into the topic and refine their point of view, the more they will sharpen their critical thinking and writing skills!
Don't miss the free pdf printable at the bottom of this page with all of the ideas in one place!
Persuasive Writing Prompts For The 6th Grade Student
1. Is a dress code ever necessary?
In this prompt, students will be asked to take a stance on whether or not they think there is ever a time to enforce a dress code. Are there times when someone should be told how to dress? Such as a school dress code or wedding? Or should people be allowed to dress in any way that expresses themselves or their personality?
2. Should recycling be mandatory instead of suggested?
Students will be asked to consider whether the government should be more aggressive about recycling. They will be working with the concepts of the benefits of recycling vs. the freedoms of people.
3. Should vending machines ban junk food?
6th grade students will be asked to argue for or against the ban of junk food in vending machines. Vending machines are often used by people who are hungry and in a hurry. The vending options are usually less than healthy. Should vending machine owners be required to provide better choices? Or should they be allowed to stock their machines as they see fit?
4. Is it okay to keep exotic animals as pets?
This persuasive topic will have students take a stance on whether or not it is a good idea to keep exotic animals as pets. They will need to consider the benefits and drawbacks of keeping exotic pets and present a strong argument for their position. Make sure the student has a good understanding of the topic and the different types and sizes of animals that some people keep as pets.
5. Should the federal government impose a tax on sugary drinks?
In this prompt, students will be asked to argue for or against a government tax on sugary drinks – similar to the tax on cigarettes. They will need to consider the potential benefits of such a tax. What would the tax money be spent on? Or should people be free to drink any kind of beverage they wish, no matter how healthy or unhealthy?
6. Should life skills be a greater focus for education?
In this prompt, students will be asked to take a stance on what should be taught in school. Should the schools be doubling down on the basics of reading, writing, and math since test scores have dipped? Or should schools start allotting more time for important life skills, like time management, personal finance, and cooking, which are things many young adults struggle with.
7. Should there be age limits to use social media?
Students will list specific reasons why there should or should not be age restrictions for facebook pages and other forms of social media.
8. Is it important to save endangered species?
Students will be asked argue why enndangered animals should or should not be protected. They may be quick to make up their mind, but make sure they do research and find factual reasons that support their opinions.
9. Should video games be considered a sport?
Even though video games do not require the physical activity of traditional sports, does it still require focus, skill, and grit that would make it a modern sport? Or should that title only be awarded to an activity that requires you to sweat?
10. Should there be a ban on plastic bags?
Everyone knows plastic bags are bad for the environment, but should they be banned? What would the alternative be?
11. Is it necessary to have physical books anymore?
In the age of digital everything, are paper books still necessary? College students are already buying digital books instead of expensive physical ones. What benefits would come from doing away with paper books? What drawbacks would there be for those without a computer or solid internet?
12. Is it important to teach physical education in schools?
What is the goal of physical education? Does it have a place in the academic environment of education? Should those things be taught at home or on a sports team instead of during school hours? Shouldn't physical activity be optional? Or is PE a vital piece of knowledge for a well-rounded education?
13. Should zoos be banned?
Do zoos raise money and awareness for animal conservation…or do they imprison animals for a lifetime that should be free and in the wild?
14. Should recess be scheduled for all kids in school? Even high school students?
What are the benefits of taking an outside break with fresh air for students? Are other subjects too important to sacrifice the time? Could older students be more productive with some sunshine and fresh air during the day?
15. If a student has good grades all school year, should they still have to take standardized tests?
If a student has shown that they are learning and progressing academically, should they have to take a long standardized test? Are there other reasons to take these tests?
16. Is hunting cruel to animals?
Most people buy their meat at grocery stores these days, so is there really any reason to still hunt animals? Does harvesting animals keep humans safe? Or does it make sport of animal lives?
17. Should gas powered cars be outlawed?
Fossil fuels are wreaking havoc on the planet, so should gasoline powered vehicles become illegal? Are electric cars a better option? Do electric cars have any drawbacks?
18. Is a rewards program or discipline more effective to motivate students?
What incentivizes kids to dive into their work, when maybe they don't want to? Is it a really strong rewards program that will motivate them to finish a difficult task? Or fear of a consequence if they don't complete their work?
19. Should the United States require military service for men and women, like other countries do?
Many countries require their population to do some form of federal service. America has a draft registration for men, but not for women. Should both genders be required to serve our country? Would it strengthen our nation and our people to have a common experience with service? Or is it unfair to require people to pause their lives for 2 years during the prime of their youth?
20. Should healthcare be free for everybody?
Is it a human right to get healthcare for free? If the patient doesn't pay, then who should pay for the treatment? What benefits and/or consequences could come from reshaping our healthcare system?
21. Should candy purchases be limited based on how many cavities you have?
Dental health is very serious. Should a kid's candy be rationed based on their dental records? The more cavities, the less candy you can have – and vice versa?
22. Is it appropriate to let kids work at younger ages, like 10 or 12, if they can do the job?
Many kids today have a strong desire to work, make money, and be successful. We have child labor laws in place to protect kids, but could that be holding them back? If they can do a job, should they be allowed to be hired? Or would that be robbing a kid of their right to a carefree childhood?
23. Should foreign language be required in school or should it be one of the elective courses?
English is spoken nearly worldwide, as it is taught in many countries around the world. What benefits come from learning another language? Should students be able to choose another elective if they don't want to learn a new language? Or should American children try harder to be multilingual?
24. Should students be allowed to use their cell phones during tests?
You cannot get away from cell phones these days. Even small children have them! They will be a readily available resource in most work places, so shouldn't they be allowed during tests? Or are memorization and internalization of information important skills for students to learn?
25. Should plastic water bottles be banned?
Plastic water bottles are a huge problem in our environment. Should we outlaw them to help the Earth? What kind of things are one-use water bottles used for that might be important?
26. Is it more important to continue exploration of space or the ocean?
Many wonderful advancements and knowledge have come from space exploration, but we know precious little about our ocean which covers 2/3 of the planet. Should governments be investing money into finding what lies beneath the surface instead of what's above our heads?
27. Should reading an analog clock still be taught in school?
Digital clocks are everywhere – on your phone, stove, microwave, computer, cable box. Do you really need to learn how an analog clock works anymore? Are there times that digital clocks may not be available? Or are they becoming as archaic as a sundial?
28. Is learning proper handwriting or fast typing more important in today's world?
Many have stopped learning cursive handwriting, so should schools also stop focusing so much on print handwriting? Should kids be spending that time learning how to type on a keyboard instead?
29. Should the voting age be lowered so elementary school students can vote?
Kids today are developing opinions and beliefs at younger ages and want to be heard. Should we lower the voting age so that children can make more of a difference? Or are most children not quite ready to handle the responsibility of voting?
30. Should AI be allowed in writing school papers if calculators are allowed in math?
Many teachers are concerned about how to tell the difference between an AI-written essay and one written by a student. Should that be a concern? If math allows calculators, can't English classes allow help from another form of artificial intelligence? What drawback could come from not expecting kids to write their own essays?
31. Are cell phones good or bad for your health?
Cell phones are common around the world now, but are they good for us? How do they benefit our health? How might they hurt our overall health?
32. Should bees become a protected species?
Many scientists have expressed concern about the dwindling number of bees. Should these important pollinators become a protected species like the bald eagle? Or is it unreasonable to expect a person not to kill a bee that is buzzing around them?
33. Is it ever appropriate to ban a book?
Many heated discussions have come up recently about banning books. Is there ever a time that certain books should be kept from kids – like an R rating on a movie? Or should kids be allowed to read whatever they are interested in? Should offensive content be censored or should it be learned from?
34. Should community service be required for kids, middle schoolers and up?
What good could come of requiring community service from children? Or should people only serve because they genuinely want to help their community?
35. Is reading or math more important in today's world?
Which is a more crucial skill to master? Should kids be focused on reading at the highest levels? Or should they be focused on learning the language of math at the highest levels?
Click Here To Download A One Page PDF Printable Of All The Argumentative Essay Topics
The above text link will take you to a new window where you can download and print the topics today. No email required! Terms of Use : Homeschool, classroom, co-op, and personal use only.
These essay topics will go along with any persuasive writing unit in your writing curriculum ! Let your student go through the list and find the one that really gets them excited.
If you're looking for more fun writing prompts, be sure to check out the picture writing prompts below. There are 40 images with corresponding text that will get your kid excited to write!
Leave a Reply Cancel reply
Your email address will not be published. Required fields are marked *
carlamathers.net
Custom Writing
A collection of year 6 essay questions
Expository essay ideas to write about
Prompts for a rhetorical analysis essay
Youth crime argument essay questions
Grade 10 research project ideas
University expository essay questions
Asylum seekers: argument essay ideas
Neutral expository essay prompts
Ideas for an essay: To Kill A Mockingbird
Basic hints on choosing essay questions
Essay topics on music
Prompts for a microeconomics essay
The Great Gatsby: extended essay ideas
To Kill A Mockingbird: essay questions
Easy writing ideas for your essay
Questions on a Harper Lee's book
High school argument essay topics
Self-reflective essays: a quick guide
Organ donation persuasive essay writing
An essay on jealousy: crafting a title
Template literature synthesis essays
Writing on Hills Like White Elephants
Crafting a process analysis paper
Deciding on an essay format
MLA formatting fundamentals
Seeking professional assistance
How to handle a leadership paper
Getting help free of charge
Free essay examples
Literature paper sample
Finding APA format essay example
Creating best essay topics
Finding essay writing agency
In search of powerful essays
Becoming an A student
Persuasive essay samples
Looking for proper templates
Thesis statement of an explanatory essay
Selecting an es say writer
A collection of argument essay prompts
Cause & effect essay ideas
Argumentative essay ideas
To Kill A Mockingbird: fresh ideas
Process essay topics
Prompts for ESL students
Crafting an English paper
Persuasive essay topic suggestions
Topics on Indian movement
Picking topics in civil rights
Argumentative essay variants
Persuasive essay topics
4th grade essay ideas
Choosing an argument essay topic
Essay topics on obesity
East African Community essay sample
Topics for psychology informative paper
Animals: persuasive essay prompts
Choosing a Business essay topic
Informative essay prompts on medicine
Boosting essay writing abilities
Looking for a professional essay writer
Searching for good essay companies
Tips on essay cover letters
Creating a text response essay
Tips on personal response essays
Getting top-notch essays for sale
A great method to hire a writer
Writing a grade eight essay fast
Paper tips: dieting results
Getting sample narrative papers
Essay formatting tips
Cause-and-effect paper: global warming
A guide to thesis statement writing
Custom writing agencies
A 5-paragraph paper sample
Composing comparative essay ideas
Writing a definition essay
Looking for a paper example on smoking
How To Come Up With Good Essay Topics For 6th Grade Students
During 6th grade, teachers will start to prepare student for entering middle school. Due to this, there will be more writing assignments and a closer attention to the quality of the writing. Since 6th grade students will have to write essays more frequently, they should look up some topics in advance. If the student already has a topic prepared, they can immediately start writing once the assignment has been handed out. To get a head start on finding 6th grade essay topics, students can read through the following list of ideas. These essay topics can be used as they are written, or modified to suit the needs of the assignment.
6th Grade Essay Topics
Would you rather get or give a gift?
What are some of your goals in life?
If you could be anyone when you grow up, who would you be?
What is the most selfless thing that you have ever done?
If you could meet any historical figure, who would it be and why?
Do you think that there are things that only men or only women can do? Why or why not?
Do you think that astrological horoscopes are true? Why or why not?
What are some of the difficulties faced by immigrants to a new country?
If you could transform into any animal, what would it be and why?
Have you ever been bullied or made to feel different? How did this experience make you feel?
What was the happiest moment that you have ever experienced? Why?
How can you talk to someone who has political or religious beliefs that are different than your own?
What is the longest time that you have ever kept a secret? What was the secret?
Write about an experience where you thought you knew something for certain, but were later proven to be wrong.
Name and describe someone who has been an inspiration for your life.
In 20 years, where do you think you will be? What will you be doing?
How would your friends describe you? Is this an accurate description?
How can you start off a conversation with someone that you do not know?
What is your deepest, darkest fear?
What do you believe in the most? How did you develop this belief?
What is your favorite book? What is it about?
What is your favorite thing to do after school or on the weekend?
Have you ever been lost? How did you end up finding your way?
Recent Posts
Psychology essay prompts
Essay topics on genetics
MBA essay examples
US-Colombia Business sample
Persuasive essay writing
The color purple essay sample
Globalization essay example
Writing Help
© CarlaMathers.net. All rights reserved. | Writing Assignments Are Done So Quick You Won't Even Notice.
WorkSheets Buddy
Download Math, Science, English and Many More WorkSheets
Essay for Class 6 Children | Essay Topics for Grade 6 Students in English
Not Everyone can frame their thoughts into sentences and write an Essay. Essay Writing is an art and is a great activity for Kids to enhance their overall personality. Check out Essay for Class 6 Students in English and have an idea on various topics that are commonly asked. Read and Practice Essay Writing Topics and bring out the imagination in you and write Essays on your own. 6th Grade Essays provided here are given by subject experts to make you familiar with essays from different categories.
List of English Essays for Students of 6th Std
If you are looking for a one-stop destination where you can find the Most Common Essay Topics for Grade 6 Students then this is the place. Check out the Essay Writing Ideas from different categories and choose as per your requirement. All you need to do is simply click on the respective topic link and avail the Short or Long Essay in it. You can surely improve your vocabulary and writing skills after referring to the Essays for 6th Class Students.
Tree our Best Friend Essay for Class 6
How I Spent Winter Vacation for Class 6
Christmas Essay for Class 6
Essay on Republic Day for Class 6
My Self Essay for Class 6
My School Essay for Class 6
My Favourite Book Essay for Class 6
Essay on Health is Wealth for Class 6
Essay on Importance of Computer for Class 6
My Family Essay for Class 6
Essay on Most Memorable Day of My Life for Class 6
Essay on Punctuality for Class 6
Essay on Global Warming for Class 6
Essay on Importance of Reading for Class 6
Essay on Child Labour for Class 6
Unity in Diversity Essay for Class 6
Essay on Indian Festivals for Class 6
Essay on Save Electricity for Class 6
Essay on Library for Class 6
FAQs on Essay for Class 6
1. Where do I get Good Essay Topics for Class 6?
You can get Good Essay Topics for Class 6 on our page through the quick links.
2. How to Improve Essay Writing?
All you have to do is read to plenty of essay topics out there and bring out the uniqueness in you and frame your thoughts into words and write essays.
3. Which is the Best Website that provides Essay Writing Topics of Class 6?
Worksheetsbuddy.com is a genuine portal and go-to place for many any Kind of Essay Topic for Students.
We wish the knowledge shared in Class 6 Essays helped you to express your thoughts. Feel free to use the Comment Box Below and suggest us the topics of your interest. We will look into your suggestions and add them at the earliest. Stay in touch with our site to learn about Essays of Frequently Aksed Topics for School going children.
Share this:
Click to share on Twitter (Opens in new window)
Click to share on Facebook (Opens in new window)
Leave a Comment Cancel reply
Notify me of follow-up comments by email.
Notify me of new posts by email.