TSI Essay Prep
The TSI Essay question will require you to write a five-paragraph persuasive essay. Your essay should clearly state your argument (or your main idea) and should include specific examples that support this argument. Our free online writing guide will help you prepare for this part of the test. You can also review our practice essay prompt and then type a response based on this prompt. Finally, read our TSI example essay to better understand the elements of a high-scoring response.
TSI Essay Guide
TSI Practice Test Essay
TSI Essay Sample
Writing the TSI Essay: Strategies for Success
Writing a persuasive essay isn't difficult, but writing an effective one does require thought and strategy. And when there's some pressure to write that essay, like when students are writing a persuasive essay for the TSI, it can be even harder to think on the fly.
Many Texas high school students will take the Texas Success Initiative (TSI) test to evaluate their essential reading, writing, and math skills to ensure they're prepared to succeed in freshman-level dual credit or college courses.
While writing a successful TSI essay or five-paragraph persuasive essay for English classes is much different than writing a successful personal statement or supplemental essay (the writing topics I normally cover), I thought this topic was worth discussing.
In this post, we'll explore what the TSI persuasive essay is , how your essay is evaluated , and the strategies you can implement to achieve your desired score. I'll also give you some links to sample TSI essays, responses, and other resources . 
About the TSI Essay
For the essay portion of the TSI, you'll receive a random essay prompt, which consists of:
A short passage to read that's based on an important issue
Instructions for picking a point of view to support and then writing a persuasive essay on that point of view
You'll need to write a roughly 500- to 600-word persuasive essay with four to five paragraphs (an opening, a closing, and three body paragraphs). The TSI is an untimed test, so you have as much time as you need. Don't rush. Take your time and be thoughtful about your answer, even if you'd rather be anywhere than taking the test.
The TSI doesn't expect you to have any particular knowledge to answer the prompt (e.g., the prompt won't assume you've read a certain book or have detailed knowledge of an event). Instead, the topic will require you to pick a side of a debatable topic/current event and then defend that side. Keep in mind that the chosen issue doesn't have a right or wrong answer, so you won't be judged on the position you take. 
How You'll Be Evaluated on the TSI Essay
Reviewers will evaluate your essay on these six factors, according to Mometrix Test Preparation :
Purpose and focus. Is the information you're presenting unified, coherent, and cohesive? Do you address the issue and your position clearly? Do you keep with that position?
Organization and structure. Are your ideas and paragraphs connected in an orderly, logical fashion? Does your organization result in a clear path from one point to another? 
Development and support. Have you developed your Ideas? Do your statements support your thesis and build upon one another, leading to a clearly developed statement or call to action? Do you give examples, explanations, and definitions? Does this supporting text help convince the reader?
Sentence variety and style. Are your sentences and paragraphs exhibiting control of vocabulary, voice, and structure? Do you use strong action verbs and a varied word choice? Are you using active voice and writing using the same person (I)?
Mechanical conventions. Do the ideas you express show an understanding of standard English conventions (proper grammar, spelling, punctuation, and more – all the things you were tested on in the Writing Test section of the TSI).
Critical thinking. Does your point of view demonstrate an understanding of the relationship that exists between ideas? Are you expressing thoughts that are well-reasoned and supported? Do you clearly identify and support your point of view? Are your arguments logical enough to convince the reader of your position?
Scoring the TSI Essay: What You're Aiming for
You'll receive a score of 1-8 on each of the six sections (although you'll see only one overall 1-8 score), and a "college ready" score is 5 or higher. Essays that are too short to be evaluated against these criteria, that miss addressing the prompt completely, or that aren't written in English will automatically receive a 0. 
Keep in mind that a computer scores these essays, so you're just trying to show the computer you can form a logical, well-developed argument – and use solid grammar and spelling and a decent writing style.
TSI Essay Examples
Check out these TSI essay samples from the College Board , which evaluate essays scored 1-8 and explain why these sample TSI essays received the score they did and how they could've been improved. 
Again, you won't be scored on your actual opinion, so don't be concerned you'll "lose points" if you support the less popular perspective.
Need more help with writing a 5-paragraph essay? Resources like this can help.
Steps to Writing Your TSI Essay
Writing an effective, high-scoring essay means taking your time going through each step and really planning out your essay. While the planning portion doesn't need to take a lot of time, but it will help you in the end by making your essay flow better and being well-thought-out.
Four important steps go into writing a great TSI essay.
1. Understand the Assignment
Read the passage and the prompt. Read it again!
Make sure you understand the TSI essay prompt, the issue it's presenting, and the sides to the issue you can write about. Remember: This essay doesn't expect you to have any technical or specific knowledge to write an effective response. Instead, you'll use your own experiences, examples, and knowledge to defend your position.
Consider how you'll address the issue the passage mentions. You'll need to pick one side of the issue to write about in your essay – even if you feel your stance on the position falls somewhere in the middle. Your score doesn't depend on which side of the issue you take; rather, it's about how well you can support it.
2.  Make a Plan
Two of the biggest factors in a high-scoring TSI essay grade are length and clarity. As a result, you'll want to use the scratch paper you have available to decide the position you want to take and sketch out a rough outline.
On the scratch paper:
Decide which position of the TSI essay prompt will be easiest to write about. Making this decision could involve making a two-column table and then writing down the evidence you can think of to support each position. Usually, it will become clear which one will be easier for you to write about (hint: the column with more writing/examples in it). Once you decide your position …
List out supporting examples. Come up with four or five examples to support your position. Bring in your personal experience and knowledge to support your response to the TSI essay prompt. The more specific, the better. Names, dates, places, conversations – these specifics will help you defend your position and earn a higher score. And they can come from anywhere – history, the news, pop culture, social media, movies/TV shows, politics, sports, entertainment, family history, quotations, personal stories, etc.. 
Identify the three (minimum of two) strongest examples. Those will become your body paragraphs. Finally, you'll …
Draft your thesis statement. Based on your position and examples, what is the topic of your essay, what side of the argument will you be defending, and why have you chosen that side?
3. Start Writing
With the outlining work done, you've done the hard part. Congratulations. But you're just getting started. Now it's time to put it all together into a cohesive essay. Here's how you'll start writing each paragraph of your TSI essay.
Introduction
Spend no more than 3-4 sentences in your opening. Even 1-2 sentences are sufficient to state your position on the assigned topic. This will be quick and to the point, letting you spend more of your time defending your position.
In your introduction:
Introduce the reader to the topic. This may include some sort of "hook" or attention-getting sentence that highlights the issue. This could be a quote, a personal anecdote, a historical reference, or a current piece of news.
Admission of complexity. Acknowledge that there are many sides to the issue.
State your thesis. Clearly and definitively state your position on the matter. This should be the last sentence of the paragraph and can include mentions of the two or three pieces of supporting evidence you'll be presenting in the body paragraphs.
Body Paragraphs
Aim for writing three body paragraphs, but write a minimum of two. Each paragraph should have at least 4-6 sentences. Here are some other tips for writing your body paragraphs:
Order your body paragraphs from the strongest to the weakest. Use your strongest example as your first body paragraph.
Use transition words and phrases , like the ones below from Merriam-Webster, to signal to the reader that you're moving on to a new idea but this new paragraph is connected to the previous one. 
Start with a topic sentence. Using a transition word or phrase, introduces your example and establish the point you're going to make in this paragraph only.
Next, fully describe that example. Be specific. Use the detailed examples you came up with in "Make a Plan" above. Use one example per paragraph. Be descriptive and thorough. 
End by explaining how this example supports your thesis. This is where you'll spend the majority of the paragraph. Use specifics and details to convince your reader how this example demonstrates the position you hold on the topic is the right one.
Much like the introduction, the conclusion will be a short (3-4 sentences, max) paragraph that sums up your position, addresses the opposing viewpoint, and leaves the reader with a closing thought.
As a result, the format might look a little like this:
Acknowledge there's another point of view by saying that while your position is obviously the correct one, other people believe [insert a brief summary of the opposing viewpoint].
Briefly state why that opposing position/perspective is incorrect.
Restate why your opinion is the right one, which may include a summary of the points you've made in your body paragraphs.
Note: While you are mentioning the opposing viewpoint in the closing, this is not the same as taking both sides, which I cautioned against earlier. This is mentioning the other perspective but then briefly and effectively criticizing it and showing why yours is better.
Here's a sample conclusion from TSIPracticeTest.com that shows how you can fill in the blanks:
Although ________ is demonstrably correct, some have argued that _______, believing that ________. However, this viewpoint on the present issue is negated by ________. Rather, __________. Therefore, in the long run it is clear that _____________.
4. Proofread Your Essay
Once you think you're done writing, you're not. Now it's time for editing and proofreading .
Read your essay slowly, from start to finish. Make sure your ideas make sense and support your thesis. Check that you transition from one paragraph to another. You should ensure your examples are detailed, descriptive, and support your argument. Sound good? Good. But you're not done … yet.
Because part of your score is based on spelling, grammar, and punctuation, read the essay at least once after you think it's done. Read it back slowly to yourself, and look for any mistakes you can correct. 
Remember: You have no time limit for writing the TSI essay, and taking your time now is better than having to take the test again because of errors you could've corrected.
Want More Help on the TSI Essay?
Hopefully these tips and tricks are enough to help you hit your targets when writing the TSI essay. But if you're looking to read sample essays (and evaluations), practice with sample prompts, or learn more tips and tricks. You can find additional resources online, but some I found to be helpful are:
Sample TSI Essays and TSI Writing Resources
Tips and Strategies for the TSI Essay
College Board: WritePlacer Guide With Sample Essays
Practice Test Essay
TSI Essay Practice! – Michael Tooey (video, 01:20:36)
Support for the Full TSI
TSI flash cards . These color-coded flash cards include study tips and cover mathematics, language arts, and reading. They also include practice questions.
TSI Study Guide 2023-2024 (Jonathan Cox). This study guide includes 2 practice tests (one online, one in book), answers/explanations, access to online flash cards, and other study materials.
TSI Study Guide 2023-2024 (Joshua Rueda). This study guide includes 3 practice tests, answers, and explanations; test-taking strategies; and a breakdown of each section.
Writing a college admission essay instead? The guidelines are much different. Learn how to get started with y our personal statement.
Related posts
Fast, Easy, and Free Ways to Proofread Your Essay
College Application Advice From Former Admission Officers 
10 Steps to Brainstorm Admission Essay Topics

TSI Essay Practice Test
Take a TSI essay practice test to help you prepare for the essay portion of your TSIA2 exam.
You will find 4 different TSI writing prompts below. Each prompt follows the style you will see on the actual exam. Start preparing for your TSI essay below!
TSI Essay Test 1
TSI Essay Test 2
TSI Essay Test 3
TSI Essay Test 4
You can prepare for other sections of the exam by visiting our TSI practice home.
TSI Essay Overview
The TSI essay is designed to test your ability to write and communicate your thoughts. You will find the essay on the ELAR portion of the TSIA2 exam.
You can expect the following:
300-600 Word Essay Style Response
Your essay will be graded on the following 6 characteristics:
Purpose and Focus: Ability to present information in a clear and unified way.
Organization and Structure: Ability to order your essay and connect thoughts.
Development and Support: Ability to develop ideas and support them.
Sentence Variety and Style: Ability to create sentences and paragraphs with a control over vocab, structure, and voice.
Mechanical Conventions: Ability to express ideas with proper English and grammar.
Critical Thinking: Ability to communicate and think in a critical manner.
You will need to score 5+ on the essay portion of the TSIA2. Remember, the essay is given along with the ELAR section.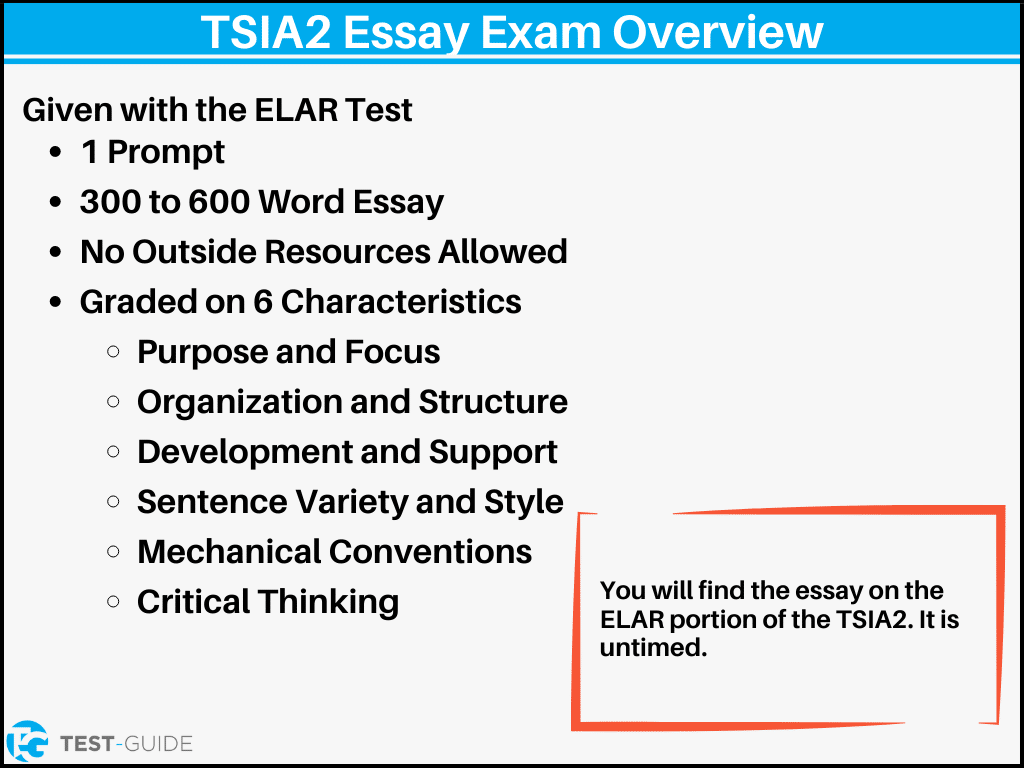 TSI Essay FAQs
Is the tsi essay timed.
The TSI essay is not timed. You can complete it on your own time. However, it must be completed in one session (no breaks).
How long should my TSI essay be?
Your TSI essay should be between 300 and 600 words. This is also stated in the directions given to you before you start.
How is the TSI essay graded?
Purpose and Focus
Organization and Structure
Development and Support
Sentence Variety and Style
Mechanical Conventions
Critical Thinking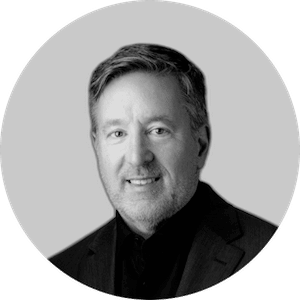 Authored By: Dave Evangelisti
Last Updated August 2, 2023

Online Practice Tests
College Admissions and Placement
Texas Success Initiative (TSI)
TSI Essay Practice Test

Writing is a critical skill for college success, and it's one of the skills tested by the Texas Success Initiative Assessment (TSIA2) college readiness exam for Texans planning to enter college for the first time. The exam tests Mathematics and English Language Arts and Reading (ELAR) Content Readiness Classifications. The Essay Test is part of the ELAR section.
Some entering their freshman year of college receive notice that they're required to take the TSIA2, and some don't. If you've shown college-level readiness through certain criteria, you won't have to sit for the exam. The criteria include achieving high scores on the SAT, ACT, and English STAAR exams, as well as having completed a high school college preparatory course or college-level English courses, enrolling in a Level-One certificate program, and having served in the military. If you have questions about your exemption eligibility, talk to your high school counselor, dual credit advisor, or college advisor.
Do all students have to take the exam?
No. The TSI exam is only given to students who show a high risk of not succeeding in college-level coursework. Taking the exam also depends on a few other factors, such as low scores on the SAT, ACT, or STAAR tests. Students with SAT scores of 480 on the reading and writing sections and a 530 on the math section will result in that student not having to take the TSI exam. If you score 19 on the reading and math sections of the ACT, you will not have to take the TSI exam.
If you are currently serving or have served in the United States Military, you are also exempt from taking the TSI exam, and if you are currently enrolled in a certificate program, you do not have to take the exam.
Keep in mind that before you can take the TSI exam, you will have to complete a pretest, also called "pre-assessment activity." This is mandatory and failure to complete the "pre-assessment activity" will hold you back from taking the TSI exam. This part of the TSI process is only about 30 minutes.
What is the point of "pre-assessment activity?"
This part of the TSI process is important because it gives you an overview of what the TSI exam is all about. It lets you know why the TSI exam is so important and why you should strive to do well. You will be given tips for success on the exam, what your scores mean, and practice quizzes.
What can I expect if I'm ready to register?
Your point people for the TSIA2 exam are your high school counselor, dual credit advisor, or college's incoming freshman advisor. Start at your high school to get the appropriate information for registration. The test may be offered at your school, in your school district, or at a college testing site. You'll have a form to fill out, and you may need to pay; some school districts cover the fee, some do not.
If registration is step one, then step two is a required TSIA2 Pre-Assessment Activity, which provides:
TSIA2 information and relevance
Resources available to help you adjust to college
Developmental education options
Practice questions
When you complete the Pre-Assessment Activity, you'll receive feedback on your responses to the questions. Use the feedback to identify your academic strengths and weaknesses. Next, follow the test preparation suggestions below. When you are prepared, your point of contact can help with scheduling information. You can finish the exam all in one sitting, or you may save the test and continue another day for up to a maximum 14-day timeline. The exception is with the Essay Test, which must be completed in one sitting
Where is the TSI exam administered?
Mostly all colleges, universities, and testing centers administer the TSI exam. The school you plan on attending may also administer the exam, so be sure to contact them to find out if they offer it.
How is the essay portion of the exam formatted?
The Essay Test is part of the ELAR component of the TSIA2. You'll be presented with a prompt that has been randomly selected for your test. Your essay, based on the prompt, must be a 300-600-word response that shows qualities deemed as highly valued for college coursework. The qualities, six in total, for scoring are:
Purpose and Focus : Coherent, unified presentation of information to address the issue presented in the prompt
Organization and Structure : How you order and connect your ideas in the essay
Development and Support : How you develop and support your ideas in the essay
Sentence Variety and Style : Using voice, vocabulary, and structure to create sentences and paragraphs
Mechanical Conventions : Expressing ideas using Standard English conventions
Critical Thinking : Communicating your point of view and demonstrating reasoned relationships among ideas
What will the day of the exam be like?
Make sure to arrive at least fifteen minutes early. If you are late for the exam, you may not be allowed inside the testing room. You must have a current, government-issued photo identification on you. Personal items, including cell phones, other electronic devices, bags, etc. are not allowed inside the testing room with you.
What score do I need to show college readiness?
The score benchmark to show college readiness on the exam works in conjunction with your ELAR College Readiness Classification (CRC) score on the multiple-choice questions. There are two options to hit the mark:
Score 945-990 on the CRC and achieve a score of 5-8 on the Essay Test
Score 910-944 on the CRC, a 5-6 on the Diagnostic Test, and a 5-8 on the Essay Test
If you score according to the benchmark, you'll be allowed to enroll in the college-level courses in your major. If you miss the mark, you can retake the exam according to the guidelines of the administering school district or college. At some point, if you can't reach the passing standard, you'll be informed of options including developmental courses to get you to the college level.
Will I receive my results the same day?
Yes. When you complete your TSIA2 test, you'll receive an electronic score. You might wonder how the essays are scored so quickly, considering the time it would take a person to analyze 300-600 words according to the six qualities.
The electronic scoring system that is used was developed by giving the computer an expert review of essays and scoring information. The automated system looks for similarities in your essay to the 500+ graded samples. Your reviewed essay will be placed in the same category as those most like yours, based on the qualities defined, and will given the appropriate score.
The score you receive will be a number, 1-8, provided along with a Holistic Score Description. TSI provides the following descriptions, from highest score to lowest:
8: The essay demonstrates clear and consistent mastery of on-demand essay writing.
7: The essay demonstrates consistent mastery of on-demand essay writing.
6: The essay demonstrates reasonably consistent mastery of on-demand essay writing.
5: The essay demonstrates adequate mastery of on-demand essay writing.
4: The essay demonstrates developing mastery of on-demand essay writing.
3: The essay demonstrates little mastery of on-demand essay writing.
2: The essay demonstrates very little mastery of on-demand essay writing.
1: The essay demonstrates no mastery of on-demand essay writing.
Your essay must meet the 300-word minimum to receive a score. It must also be written on the topic in the prompt and written in English. Keep in mind that, although the other sections of the TSIA2 can be completed over a 2-week period if needed, once you begin the essay, you must finish and submit it in that same session. If you fail to do any of these tasks, you'll receive a zero on the essay, which you want to avoid.
What does receiving a low score on the TSI exam mean?
If you get a low score on the exam, you may retake it as many times as you need to. A low score will not keep you from attending the school of your choice; it just means that you will need to take remedial coursework before moving on to college-level coursework. This may mean an extra semester or two in college.
How can Mometrix Test Preparation help me prepare for the TSI writing exam?
The goal of Mometrix is to give test-takers exactly what they need in order to pass whatever exam they are taking with a grade they can be proud of. Our study guide , online course , and flashcards are packed with detailed yet easy to understand information. We also provide practice questions that help you get comfortable with the layout of the actual TSI Writing exam. Mometrix allows you to study only the material that is most likely to show up on the TSI exam so that you're not wasting your time on unnecessary content. If you want to pass the TSI Writing test on your first attempt, then you want to go with Mometrix.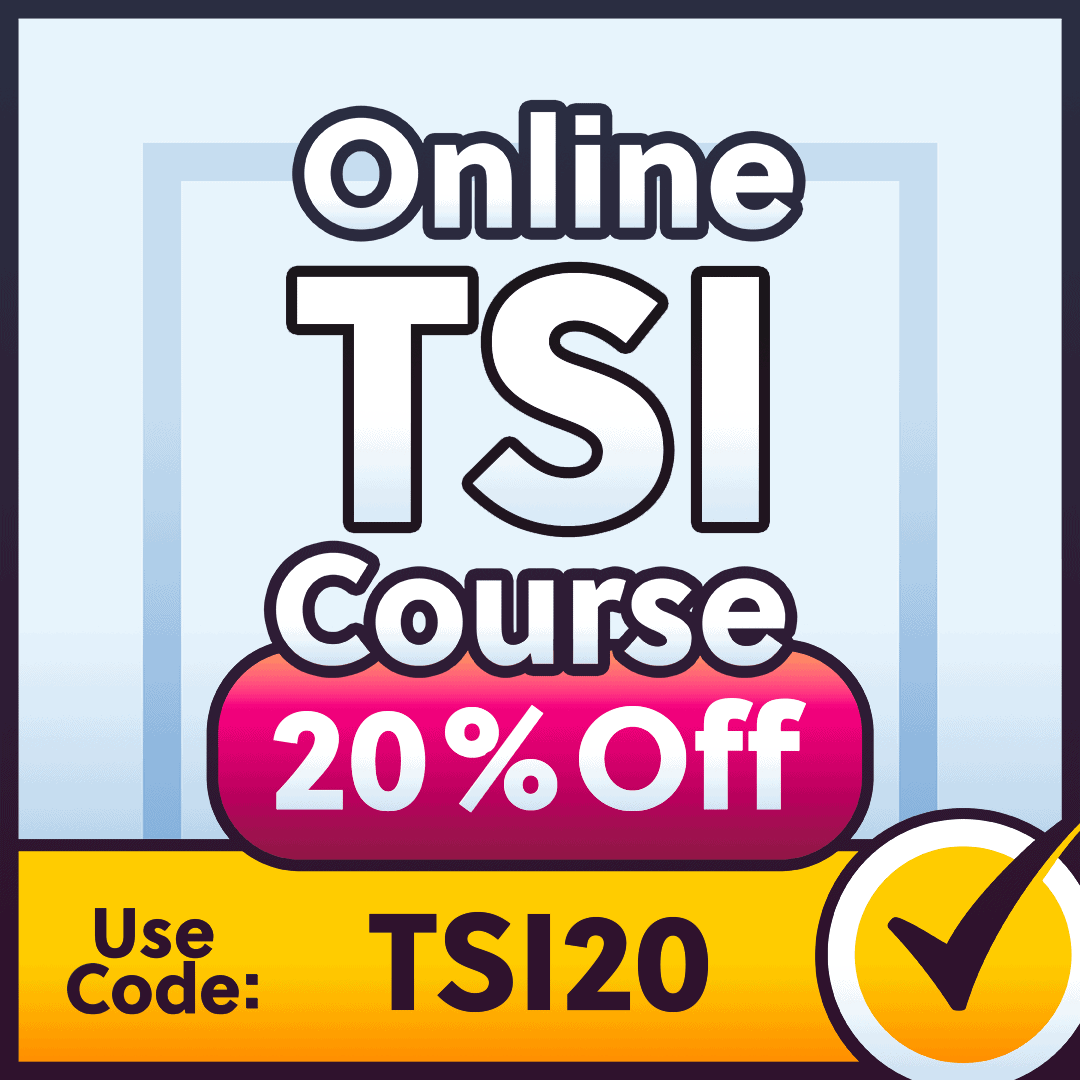 TSIA2 Test Preparation
Writing essays and expressing ideas using proper English conventions comes naturally to some people; for others, it's a challenge. For many, writing to a random prompt adds an extra obstacle to hurdle. The key to scoring well on the Essay Test may be your preparation before you take this part of the TSIA2.
Preparation for an essay involves practice. A quality study guide, practice tests , and an online course can be beneficial. Also, you can search online for sample essay prompts to practice responding on the spot to a random request. Practice on the multiple-choice writing-focused questions may help as well. Practice improves your chances of meeting the college readiness benchmarks, helping you to enter your first semester with college-level classes.