Content Type
Jamaica's culture – a fascinating heritage.
The Full Story
Jamaica's culture, arguably, ranks among the most fascinating in the world.
It is one encompassing music, a variety of dances and food, folklore, language, norms and values, and customs and beliefs, which underlie an ethnically diverse society.
However, on the occasion of the nation's 58th Independence Anniversary, several champions of the country's rich culture, while concurring that Jamaica has fared well in preserving these aspects of a priceless heritage and promoting them among the youth, much remains to be done to further advance what obtains.
Culture advocate and Professor, Dr. Verene Shepherd, who describes culture as an expression of the society's beliefs, ideas and the values, says it is an important asset for every member of the society, including children.
She lauds the Jamaica Cultural Development Commission (JCDC) for its role in promoting various aspects of the culture, especially the performing arts, among children and young people who are continuously exposed to these engagements during the annual festival events and Grand Gala celebrations.
"It's clear to me that the teachers are doing a good job to pass on Jamaican culture in terms of the performing arts and music," Professor Shepherd says.
She notes, however, that one area which remains a challenge is the language of patois.
"It is a language by itself. It has all the aspects of any other language from the vocabulary, dictionary of Jamaican English, and so on. So it is a proper language and the children speak it naturally. But what is problematic is that some of them get the impression from persons in the society who should know better that it is not a proper language," Professor Shepherd contends.
She further argues that instead of compelling children to speak proper English, adults should encourage them to embrace that part of their culture.
"We have to teach the children that there is nothing wrong with their nation's language… that it is a part of their culture and their right to speak their indigenous language," Professor Shepherd adds.
Noting further that the manner in which persons dress and wear their hair is another aspect of the country's culture, she says, children should also be encouraged to embrace their hair in its natural state and texture.
This, she contends, instead of being told that something is wrong with wearing locks or that their hair is not neat, adding that "I think we are projecting our elitist and colonial ideology unto our children".
"In Jamaica's 58 years of Independence, we should not be having this discussion about hair," the academic posits.
Regarding aspects of the culture pertaining to identity, Professor Shepherd argues that "I don't think enough is being done to teach the children about their origins".
"This a is a country with 90 odd per cent black people and yet in the society, I think, there is a kind of anti-African sentiment by too many people… and this is being filtered down to our children," she adds.
In the same vein, Professor Shepherd says young people need to be taught to love their black skin instead of the being told that 'nothing black no good' and that it is better to be brown, adding that "we have to teach pride in our race and that can come through the teachings of [National Hero, the Rt. Excellent Marcus Mosiah Garvey]".
She contends that education has to be the vehicle by which culture is passed on, adding that one way of doing so is through history which should be mandatory in school.
Additionally, she says the society's leaders and policymakers should also emphasize the importance of studying the arts, as individuals need to know their history to be well-rounded individuals.
Another culture advocate, Professor Carolyn Cooper, concurs that the festival tradition is one of the main ways in which Jamaica's cultural heritage is being preserved and promoted among young people.
Additionally, she says some young people learn about their culture from their grandparents while others, who are growing up without the benefit of having these family members, are dependent on the schools, churches and other institutions to keep the 'ole time' values alive.
However, Professor Cooper cites aspects of the culture, such as the language and black identity, that she says are not being readily embraced, adding that young people are being taught that these and several other aspects must be rejected.
"We live in a society that doesn't value the importance of the Jamaican language; we see it has low class and ignorant. So that is one area of our culture that we just disregard," she emphasizes.
Professor Cooper says, happily, it is being preserved via dub poetry and dancehall music, among other mediums.
She further notes that "one of the issues we have to address is how we conceive the Jamaican society – is it a predominantly black society or is it an 'out of many one society'?"
"One of the problems is that we are not accepting our black or African identity; we see progress as moving away from African culture," Professor Cooper argues.
In relation to Jamaica's indigenous cuisine, she notes that it is changing as some persons do not know about "poor people food" like such as yam and green banana.
Professor Cooper says they are, instead, embracing fast foods, and suggests that the advertising industry needs to start promoting Jamaican foods.
"We need to negotiate with the advertising companies to make a commitment to use some of their profits to produce ads that promote back yard farming and encourage young people to eat local food. Be Jamaican and buy Jamaican!'" she asserts.
Professor Cooper, while agreeing that history should be mandatory in schools, contends that it has to be packaged in a way that will interest and engage young people.
"So this is where social media becomes important. You have to find ways to use the new technology to spread the information," she states.
For her part, noted story teller and culture advocate, Dr. Amina Blackwood-Meeks, says while some positives steps are being taken to promote the culture among young people, "we haven't begun to scratch the surface" in relation to teaching values in schools.
She says values and norms, which form a big part of the Jamaican culture, must be taught in school so that children can have a greater appreciation for their heritage and pride in their identity.
Additionally, Dr. Blackwood-Meeks says the society needs to move away from having dialogue around culture on a seasonal basis or treating it like a 'verandah discussion'.
She suggests that it should, instead, be a continuous discussion that engages members of the society in various forums.
Dr. Blackwood-Meeks further says parents need to embrace the value of the Jamaican culture in society and, by so doing, seek to learn more about the culture and ensure they pass it on to their children.
You can see how this popup was set up in our step-by-step guide: https://wppopupmaker.com/guides/auto-opening-announcement-popups/
INTRODUCTION
Initial Officer Training Programme (IOTP) provides basic military officer training to Officer Cadets (OCdts) and their equivalents from law enforcement and uniformed services. The programme falls within the tactical level of the Professional Military Education (PME) framework of armed forces and is modelled from the Royal Military Academy Sandhursts' (RMAS) Commissioning Course.  It was designed with the direct support and guidance of RMAS Instructing and Support Staff.
Traditionally, the Jamaica Defence Force's (JDF) longstanding partnerships with militaries across the world has seen its OCdts being trained in academies in the following countries: United States, England, Canada, China and India. Upon the return of OCdts to the JDF, there is a requirement for doctrine and operating procedure standardization due to the varying concepts and differing contents of the training they had undergone. This is normally done at the Unit level and later, through a Young Officers' Course. The advent of COVID-19 added a new level of complexity to travel, thus negatively affecting the process of sending OCdts overseas. Additionally, the ongoing expansion and restructuring of the Force to cauterize the ballooning threats to national security has caused an increased demand for newly commissioned Second Lieutenants.
Due to the carefully adapted military and academic curricula, IOTP serves as the course to treat with the aforementioned considerations. The methodology used addresses each issue directly and the course, through the delivery of a bespoke training syllabus, is fit for the JDF and is also relevant to the militaries and organizations within the Caribbean region and in other parts of the world.
Having the RMAS approach to training at its core, IOTP is designed with a syllabus that sees male and female integration throughout training. The course focusses on developing military skills and command with a leadership 'golden thread'. The course structure allows the Instructing Staff to educate, build, develop and scrutinize an OCdt's ability to decide and communicate accurately and ethically while under pressure and or stress. The expectation is that on commissioning, an OCdt will be fully cognizant of the responsibilities and personal conditions that being an Officer imposes upon them. The product of the IOTP will be an ethical and robust Officer who has the knowledge, skills, attitudes and intellectual agility to adapt their decision-making process and approach to any environment.
The home of IOTP is the Caribbean Military Academy (CMA) Newcastle, which is located at the Newcastle Hill Station, St Andrew, Jamaica.
Nestled in the cool hills of upper St Andrew and amidst beautiful trees, ferns, ground orchids, delicate wild flowers and a profusion of ginger lilies, is the Newcastle
Training Depot founded in 1841 by Major General Sir William Maynard Gomm (later Field Marshall). Gomm, a veteran of the wars against revolutionary France and Lieutenant Governor of Jamaica from 1840 to 1841, relentlessly badgered the War Office in London to establish a mountain station for British soldiers in Jamaica soon after taking up his post.
The idea of the hill station was first raised by Gomm in a letter dated April 7, 1840 to Governor Sir Charles Metcalfe. Gomm pointed out that while Up Park Camp was an ideal location for a barracks, it was subject to the ravages of yellow fever. In Jamaica the
British garrison was stationed on the plain at Up Park Camp, Stony Hill, Fort Augusta and Port Royal. Here, on the average, 1 soldier died every 2½ days. According to Russell, the year 1838 was considered a 'good' year: only 91 men died. In 1839, 110 men perished and in the following year 121. Initially, the British government was conservative in approving a hill station for the troops in Jamaica. They were concerned about the expense of the venture.
In May 1841, London finally sanctioned Gomm's efforts to build what is thought to be the first permanent mountain station in the British West Indies at Newcastle. The site selected was a coffee plantation protruding from the southern face of the grand ridge of the Blue Mountains. The British government paid £4,230 for the Newcastle site.
At the outbreak of World War II (1939-1945), life at Newcastle changed a little. The British regiment was replaced by Canadian regiments which remained at Newcastle for the duration of the war. With hostilities over in 1945, the Canadians left and once again a British battalion was stationed there.
In 1958, the West Indies Federation was founded and the infantry regiments of the various Caribbean islands were disbanded and reorganized into the West India Regiment. Newcastle became a training depot, training recruits from all over the West Indies as part of the
newly formed West Indies Federation. In 1962 when Federation was disbanded, the West India Regiment was also disbanded. Jamaica simultaneously sought her independence, which was achieved on August 6, 1962. With independence, Newcastle was given to the Jamaican government as part of a general settlement of all military lands in Jamaica.
Plagiarism checker
Writing help, paraphrasing tool, jamaican culture.
Clothing , Fashion , Jamaica , Slavery
How it works
The fashion industry is one which is evident in all areas in the world. In Jamaica, for instance, modern day fashion is encompassed within the ordinary dress code of people all over the country. Most of the clothes worn by people in Jamaica reflect a significant part of their cultural and religious beliefs. However, this fashion sense grows from their connection with one fashionably renowned African country, Ghana. Fashion design and contemporary wear in Jamaica is closely related to the African roots from which most of the inhabitants of Jamaica originate. Consequently, Jamaican culture and fashion are intimately connected to Ghanaian style and fabric utilization.Ghanaian fashion is a significant contributor to the daily dress code of the Jamaican public. Most studies of the history of Afro-American people in Jamaica suggest that they originated from Ghana.
The fabrics used are often fashioned into a combination of a skirt and top or a dress for the ladies. For the gentlemen, the fashioning of pants and a shirt with short sleeves comprises of their fashion statement. The most evident trait in these designs is that they both encompass the use of short sleeves as opposed to the long-sleeved official wear in other fashion industries. Similarly, the designs are made loose fitting as opposed to entirely fitting. This trait originates from the Ghanaian people both in their homeland and the ones who were transported to Jamaica. Therefore, Ghanaian fashion in Jamaica is a conglomerate of the ideas passed along by the Ghanaian people in Jamaica and the fashion trends they came with to Jamaica (Newman et al. 2013).
Jamaican culture is peppered with several essential attributes from Ghana. The history of Ghanaian culture and fashion and Jamaican fashion is extensive because it began in the times of slavery. The Akan people of the West African region were first brought to the shores of Jamaica by the slave traders (Black 2014). They were then sold to the sugar cane owners in Jamaica, most of them rich white people. The Maroons, as they were labeled back then, served and slaved in the fields of these sugarcane planters for a long while (Reeder 2017). However, with the transfer of humanity came the transfer of culture. The slaves who were brought into Jamaica came with their cultural dress patterns, their food, beverages and cultural economies which they implanted efficiently in the new residence.
The fashion industry in Jamaica back then and more so today, benefitted immensely from this cultural transfer. Jamaica, before the slavery days, had a consistent yet inconsequential fashion industry. The cultural attire encompassed red-dyed clothing which was sewn into one complete dress. This fashion trend is, however, a thing of the past today. The traditional attire for men and women is intricately connected to the influx of the Ghanaian slaves. Considering that about 90 percent of Jamaica's people are black, most of whom are the slaves, the fashion industry in Jamaica reflects the cultural unloading from the slaves. The most apparent evidence of this fact is the material used in the apparels worn in Jamaica and the design on these clothes.
The design of clothes in Jamaica and the Ghanaian fashion industry is often nearly identical. The black Jamaican community wears loosely fitting entirely covering garments that are made of a breathable cotton fabric (Snodgrass 2015). This material, calico, is locally produced and is cotton derived from fitting the designs which the people wear. This style and choice of fabric are identical to the fashion seen in Ghana thereby confirming that the trend In Jamaica is closely related to that in Jamaica.
Similarly, the current trends in Jamaican fashion symbolize the affectations of Ghanaian traditions and designs (Taylor et al. 2014). The designs that are most popular in Ghana encompass the dress, headscarf and or skirt top and headscarf for the women. These dresses feature African print patterns and vibrant colors such as red, yellow, green and light blue. The men in Ghanaian culture wear loosely made pants and short sleeved shirts as most of their attire. In recent times this fashion trend has been noted as very similar to the one in Jamaica. Most of the Jamaican men also wear pants and loosely fitting shirts while the women wear loose fitting tops and skirts or dresses matched with a headscarf (Quick 2017).
Headgear, as noted in Jamaica, is a critical part of the attire. Men in Jamaica often have dreadlocks, a symbol of their Rastafarian religious beliefs. Consequently, they wear an encompassing hat which is usually made of cotton and which bears colors associated with Rastafarianism. Another similarity between the Jamaican men apparels and those from Ghana is that they all wear even toned colors primary hues and relatively simplistic designs. The women in Jamaica wear headscarves which often match with their dresses and or skirts and tops. This scenario is replicated in Ghanaian fashion as men usually wear matching kente hats and women wear matching headscarves as an everyday apparel. The transfer of fashion through the slave trade scenario has led to the rising of essential fashion icons in Jamaican fashion industry.
The earlier fashion depictions in Jamaica depended solely on the intricacies of the culture brought by the slaves. However, original fashion designers like Courtney Washington and Jami Lake have shown that fashion in Jamaica is made up of history in current trends. Jami and Courtney are both renowned Jamaican born fashion designers who delve into creating artistic designs for women. These designs, as displayed on various essential fashion shows such as the New York Fashion Week, are an intricate display of the amalgamation of African inspired modern day design. Courtney Washington is a Jamaican born New York-based fashion icon and design guru. Washington, an inspiring young man, designs women apparel for several essential fashion brands (Cleaner 2017).
However, regardless of the fact that his designs project international standards, Washington's work leans more towards the Ghanaian inspired colorfulness and the full body dresses that are characteristic of Ghana. The apparels that Courtney presented in recent events displayed a mesh of color, subtlety, and flamboyance. However, one common trait stands out from the works of Washington, color. The utilization of several colors, often clashing, in the dresses that Washington presented in the New York fashion week runway lay claim to the Ghanaian inspired fashion in Jamaica. The fact that most of his designs had the leaning towards red, gold and green also lays claim to his roots thereby confirming the connection between Ghanaian roots and Jamaican fashion.
Jami Lake is a fashion designer and entrepreneur from Kingston Jamaica whose field of specialization is women (Leeds 2015). The 19-year-old designer is known the world over for her flowing apparels, most of which reflect a close attribute to the conventional dressing style of Jamaica. Lake's designs often encompass the free-flowing dresses which are made out of breathable fabrics. Most of these attires, just like Courtney Washington's have short sleeves and are low-necked.
Considering that the young lake is from the black community within Jamaica, her apparels can be attributed to the Ghanaian origins. Consequently, the modern day fashion industry in Jamaica reflects not only modernity but also the traditional Ghanaian affiliations which have evolved to what these two designers are making today. The fashion trends in Jamaica have also retained most of the attributed of clothes to wear in Jamaica, loose fitting and conducive for the hot weather experienced in the island nation.
Jamaican fashion, therefore, reflects a close relation to the comprehensive study of Ghanaian fashion trends. The relationship between the current and past fashion industries in Jamaica and the present day fashion trends in Ghana is evident and apparently developing each day. Consequently, by determining the way that fashion is growing in Jamaica one can determine the direction of the fashion industry in Ghana. Secondly, by examining the fashion trends in Jamaica, a clear and precise path of historical change can be determined and applied towards the study of Ghanaian fashion. For example, since the slaves taken from Ghana have effected a change in the fashion design facet of Jamaica, studying the impact of history to the present day fashion in Ghana becomes a matter of importance. Consequently, through learning how style in Jamaica is connected with the historically significant occurrences, one can determine the origins of the Ghanaian fashion trends and the current changes within the same.
Annotated bibliography:
Black, S.W., 2014. African American Collection: Jamaican Sugar Plantation" Deed of Covenant." Western Pennsylvania History: 1918-2016, 97(4).
The deadline is too short to read someone else's essay
Cite this page.
Jamaican Culture. (2019, Jul 24). Retrieved from https://papersowl.com/examples/jamaican-culture/
"Jamaican Culture." PapersOwl.com , 24 Jul 2019, https://papersowl.com/examples/jamaican-culture/
PapersOwl.com. (2019). Jamaican Culture . [Online]. Available at: https://papersowl.com/examples/jamaican-culture/ [Accessed: 31 Aug. 2023]
"Jamaican Culture." PapersOwl.com, Jul 24, 2019. Accessed August 31, 2023. https://papersowl.com/examples/jamaican-culture/
"Jamaican Culture," PapersOwl.com , 24-Jul-2019. [Online]. Available: https://papersowl.com/examples/jamaican-culture/. [Accessed: 31-Aug-2023]
PapersOwl.com. (2019). Jamaican Culture . [Online]. Available at: https://papersowl.com/examples/jamaican-culture/ [Accessed: 31-Aug-2023]
Don't let plagiarism ruin your grade
Make sure your essay is plagiarism-free or hire a writer to get a unique paper crafted to your needs.
Plagiarized Text
Leave your email and we will send a sample to you., not finding what you need, search for essay samples now.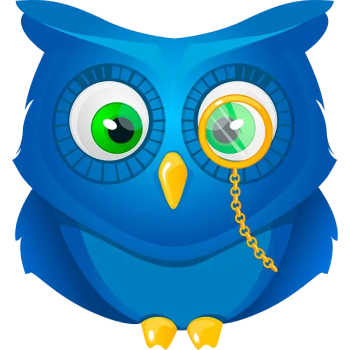 Having doubts about how to write your paper correctly?
Our writers will help you fix any mistakes and get an A+!
Please check your inbox.
Don't use plagiarized sources
Where do you want us to send this sample, attention this is just a sample..
You can order an original essay written according to your instructions.
Trusted by over 1 million students worldwide
1. Tell Us Your Requirements
2. Pick your perfect writer
3. Get Your Paper and Pay
Hi! I'm Amy, your personal assistant!
Don't know where to start? Give me your paper requirements and I connect you to an academic expert.
short deadlines
100% Plagiarism-Free
Certified writers