Similar articles being viewed by others
Slider with three articles shown per slide. Use the Previous and Next buttons to navigate the slides or the slide controller buttons at the end to navigate through each slide.
Nothing is new, but everything has changed: A viewpoint on the future school
03 July 2020
António Nóvoa & Yara Alvim
Reclaiming a future that has not yet been: The Faure report, UNESCO's humanism and the need for the emancipation of education
12 October 2021
Gert Biesta

The radical inclusive curriculum: contributions toward a theory of complete education
28 November 2022
Agustín de la Herrán Gascón & Pablo Rodríguez Herrero
The promise of curriculum in the post-Covid world: Eclecticism, deliberation, and a return to the practical and the prophetic
26 January 2021
James P. Burns & Christopher Cruz
Imagining what education can be post-COVID-19
02 June 2020
Robert F. Arnove
Humanist but not Radical: The Educational Philosophy of Thiruvalluvar Kural
04 January 2021
Devin K. Joshi
Education, the science of learning, and the COVID-19 crisis
25 May 2020
Michael S. C. Thomas & Cathy Rogers
Waking up to the dawn of a new era: Reconceptualization of curriculum post Covid-19
20 January 2021
Sümer Aktan
The curriculum conversation in Australia
27 August 2018
Viewpoints/ Controversies
Published: 24 November 2020
The "new normal" in education
José Augusto Pacheco   ORCID: orcid.org/0000-0003-4623-6898 1  
PROSPECTS volume  51 ,  pages 3–14 ( 2021 ) Cite this article
332k Accesses
38 Citations
5 Altmetric
Metrics details
Effects rippling from the Covid 19 emergency include changes in the personal, social, and economic spheres. Are there continuities as well? Based on a literature review (primarily of UNESCO and OECD publications and their critics), the following question is posed: How can one resist the slide into passive technologization and seize the possibility of achieving a responsive, ethical, humane, and international-transformational approach to education? Technologization, while an ongoing and evidently ever-intensifying tendency, is not without its critics, especially those associated with the humanistic tradition in education. This is more apparent now that curriculum is being conceived as a complicated conversation. In a complex and unequal world, the well-being of students requires diverse and even conflicting visions of the world, its problems, and the forms of knowledge we study to address them.
Working on a manuscript?
From the past, we might find our way to a future unforeclosed by the present (Pinar 2019 , p. 12)
Texts regarding this pandemic's consequences are appearing at an accelerating pace, with constant coverage by news outlets, as well as philosophical, historical, and sociological reflections by public intellectuals worldwide. Ripples from the current emergency have spread into the personal, social, and economic spheres. But are there continuities as well? Is the pandemic creating a "new normal" in education or simply accenting what has already become normal—an accelerating tendency toward technologization? This tendency presents an important challenge for education, requiring a critical vision of post-Covid-19 curriculum. One must pose an additional question: How can one resist the slide into passive technologization and seize the possibility of achieving a responsive, ethical, humane, and international-transformational approach to education?
The ongoing present
Unpredicted except through science fiction, movie scripts, and novels, the Covid-19 pandemic has changed everyday life, caused wide-scale illness and death, and provoked preventive measures like social distancing, confinement, and school closures. It has struck disproportionately at those who provide essential services and those unable to work remotely; in an already precarious marketplace, unemployment is having terrible consequences. The pandemic is now the chief sign of both globalization and deglobalization, as nations close borders and airports sit empty. There are no departures, no delays. Everything has changed, and no one was prepared. The pandemic has disrupted the flow of time and unraveled what was normal. It is the emergence of an event (think of Badiou 2009 ) that restarts time, creates radical ruptures and imbalances, and brings about a contingency that becomes a new necessity (Žižek 2020 ). Such events question the ongoing present.
The pandemic has reshuffled our needs, which are now based on a new order. Whether of short or medium duration, will it end in a return to the "normal" or move us into an unknown future? Žižek contends that "there is no return to normal, the new 'normal' will have to be constructed on the ruins of our old lives, or we will find ourselves in a new barbarism whose signs are already clearly discernible" (Žižek 2020 , p. 3).
Despite public health measures, Gil ( 2020 ) observes that the pandemic has so far generated no physical or spiritual upheaval and no universal awareness of the need to change how we live. Techno-capitalism continues to work, though perhaps not as before. Online sales increase and professionals work from home, thereby creating new digital subjectivities and economies. We will not escape the pull of self-preservation, self-regeneration, and the metamorphosis of capitalism, which will continue its permanent revolution (Wells 2020 ). In adapting subjectivities to the recent demands of digital capitalism, the pandemic can catapult us into an even more thoroughly digitalized space, a trend that artificial intelligence will accelerate. These new subjectivities will exhibit increased capacities for voluntary obedience and programmable functioning abilities, leading to a "new normal" benefiting those who are savvy in software-structured social relationships.
The Covid-19 pandemic has submerged us all in the tsunami-like economies of the Cloud. There is an intensification of the allegro rhythm of adaptation to the Internet of Things (Davies, Beauchamp, Davies, and Price 2019 ). For Latour ( 2020 ), the pandemic has become internalized as an ongoing state of emergency preparing us for the next crisis—climate change—for which we will see just how (un)prepared we are. Along with inequality, climate is one of the most pressing issues of our time (OECD 2019a , 2019b ) and therefore its representation in the curriculum is of public, not just private, interest.
Education both reflects what is now and anticipates what is next, recoding private and public responses to crises. Žižek ( 2020 , p. 117) suggests in this regard that "values and beliefs should not be simply ignored: they play an important role and should be treated as a specific mode of assemblage". As such, education is (post)human and has its (over)determination by beliefs and values, themselves encoded in technology.
Will the pandemic detoxify our addiction to technology, or will it cement that addiction? Pinar ( 2019 , pp. 14–15) suggests that "this idea—that technological advance can overcome cultural, economic, educational crises—has faded into the background. It is our assumption. Our faith prompts the purchase of new technology and assures we can cure climate change". While waiting for technology to rescue us, we might also remember to look at ourselves. In this way, the pandemic could be a starting point for a more sustainable environment. An intelligent response to climate change, reactivating the humanistic tradition in education, would reaffirm the right to such an education as a global common good (UNESCO 2015a , p. 10):
This approach emphasizes the inclusion of people who are often subject to discrimination – women and girls, indigenous people, persons with disabilities, migrants, the elderly and people living in countries affected by conflict. It requires an open and flexible approach to learning that is both lifelong and life-wide: an approach that provides the opportunity for all to realize their potential for a sustainable future and a life of dignity".
Pinar ( 2004 , 2009 , 2019 ) concevies of curriculum as a complicated conversation. Central to that complicated conversation is climate change, which drives the need for education for sustainable development and the grooming of new global citizens with sustainable lifestyles and exemplary environmental custodianship (Marope 2017 ).
The new normal
The pandemic ushers in a "new" normal, in which digitization enforces ways of working and learning. It forces education further into technologization, a development already well underway, fueled by commercialism and the reigning market ideology. Daniel ( 2020 , p. 1) notes that "many institutions had plans to make greater use of technology in teaching, but the outbreak of Covid-19 has meant that changes intended to occur over months or years had to be implemented in a few days".
Is this "new normal" really new or is it a reiteration of the old?
Digital technologies are the visible face of the immediate changes taking place in society—the commercial society—and schools. The immediate solution to the closure of schools is distance learning, with platforms proliferating and knowledge demoted to information to be exchanged (Koopman 2019 ), like a product, a phenomenon predicted decades ago by Lyotard ( 1984 , pp. 4-5):
Knowledge is and will be produced in order to be sold, it is and will be consumed in order to be valued in a new production: in both cases, the goal is exchange. Knowledge ceases to be an end in itself, it loses its use-value.
Digital technologies and economic rationality based on performance are significant determinants of the commercialization of learning. Moving from physical face-to-face presence to virtual contact (synchronous and asynchronous), the learning space becomes disembodied, virtual not actual, impacting both student learning and the organization of schools, which are no longer buildings but websites. Such change is not only coterminous with the pandemic, as the Education 2030 Agenda (UNESCO 2015b ) testified; preceding that was the Delors Report (Delors 1996 ), which recoded education as lifelong learning that included learning to know, learning to do, learning to be, and learning to live together.
Transnational organizations have specified competences for the 21st century and, in the process, have defined disciplinary and interdisciplinary knowledge that encourages global citizenship, through "the supra curriculum at the global, regional, or international comparative level" (Marope 2017 , p. 10). According to UNESCO ( 2017 ):
While the world may be increasingly interconnected, human rights violations, inequality and poverty still threaten peace and sustainability. Global Citizenship Education (GCED) is UNESCO's response to these challenges. It works by empowering learners of all ages to understand that these are global, not local issues and to become active promoters of more peaceful, tolerant, inclusive, secure and sustainable societies.
These transnational initiatives have not only acknowledged traditional school subjects but have also shifted the curriculum toward timely topics dedicated to understanding the emergencies of the day (Spiller 2017 ). However, for the OECD ( 2019a ), the "new normal" accentuates two ideas: competence-based education, which includes the knowledges identified in the Delors Report , and a new learning framework structured by digital technologies. The Covid-19 pandemic does not change this logic. Indeed, the interdisciplinary skills framework, content and standardized testing associated with the Programme for International Student Assessment of the OECD has become the most powerful tool for prescribing the curriculum. Educationally, "the universal homogenous 'state' exists already. Globalization of standardized testing—the most prominent instance of threatening to restructure schools into technological sites of political socialization, conditioning children for compliance to a universal homogeneous state of mind" (Pinar 2019 , p. 2).
In addition to cognitive and practical skills, this "homogenous state of mind" rests on so-called social and emotional skills in the service of learning to live together, affirming global citizenship, and presumably returning agency to students and teachers (OECD 2019a ). According to Marope ( 2017 , p. 22), "this calls for higher flexibility in curriculum development, and for the need to leave space for curricula interpretation, contextualization, and creativity at the micro level of teachers and classrooms". Heterogeneity is thus enlisted in the service of both economic homogeneity and disciplinary knowledge. Disciplinary knowledge is presented as universal and endowed with social, moral, and cognitive authority. Operational and effective knowledge becomes central, due to the influence of financial lobbies, thereby ensuring that the logic of the market is brought into the practices of schools. As Pestre ( 2013 , p. 21) observed, "the nature of this knowledge is new: what matters is that it makes hic et nunc the action, its effect and not its understanding". Its functionality follows (presumably) data and evidence-based management.
A new language is thus imposed on education and the curriculum. Such enforced installation of performative language and Big Data lead to effective and profitable operations in a vast market concerned with competence in operational skills (Lyotard 1984 ). This "new normal" curriculum is said to be more horizontal and less hierarchical and radically polycentric with problem-solving produced through social networks, NGOs, transnational organizations, and think tanks (Pestre 2013 ; Williamson 2013 , 2017 ). Untouched by the pandemic, the "new (old) normal" remains based on disciplinary knowledge and enmeshed in the discourse of standards and accountability in education.
Such enforced commercialism reflects and reinforces economic globalization. Pinar ( 2011 , p. 30) worries that "the globalization of instrumental rationality in education threatens the very existence of education itself". In his theory, commercialism and the technical instrumentality by which homogenization advances erase education as an embodied experience and the curriculum as a humanistic project. It is a time in which the humanities are devalued as well, as acknowledged by Pinar ( 2019 , p. 19): "In the United States [and in the world] not only does economics replace education—STEM replace the liberal arts as central to the curriculum—there are even politicians who attack the liberal arts as subversive and irrelevant…it can be more precisely characterized as reckless rhetoric of a know-nothing populism". Replacing in-person dialogical encounters and the educational cultivation of the person (via Bildung and currere ), digital technologies are creating uniformity of learning spaces, in spite of their individualistic tendencies. Of course, education occurs outside schools—and on occasion in schools—but this causal displacement of the centrality of the school implies a devaluation of academic knowledge in the name of diversification of learning spaces.
In society, education, and specifically in the curriculum, the pandemic has brought nothing new but rather has accelerated already existing trends that can be summarized as technologization. Those who can work "remotely" exercise their privilege, since they can exploit an increasingly digital society. They themselves are changed in the process, as their own subjectivities are digitalized, thus predisposing them to a "curriculum of things" (a term coined by Laist ( 2016 ) to describe an object-oriented pedagogical approach), which is organized not around knowledge but information (Koopman 2019 ; Couldry and Mejias 2019 ). This (old) "new normal" was advanced by the OECD, among other international organizations, thus precipitating what some see as "a dynamic and transformative articulation of collective expectations of the purpose, quality, and relevance of education and learning to holistic, inclusive, just, peaceful, and sustainable development, and to the well-being and fulfilment of current and future generations" (Marope 2017 , p. 13). Covid-19, illiberal democracy, economic nationalism, and inaction on climate change, all upend this promise.
Understanding the psychological and cultural complexity of the curriculum is crucial. Without appreciating the infinity of responses students have to what they study, one cannot engage in the complicated conversation that is the curriculum. There must be an affirmation of "not only the individualism of a person's experience but [of what is] underlining the significance of a person's response to a course of study that has been designed to ignore individuality in order to buttress nation, religion, ethnicity, family, and gender" (Grumet 2017 , p. 77). Rather than promoting neuroscience as the answer to the problems of curriculum and pedagogy, it is long-past time for rethinking curriculum development and addressing the canonical curriculum question: What knowledge is of most worth from a humanistic perspective that is structured by complicated conversation (UNESCO 2015a ; Pinar 2004 , 2019 )? It promotes respect for diversity and rejection of all forms of (cultural) hegemony, stereotypes, and biases (Pacheco 2009 , 2017 ).
Revisiting the curriculum in the Covid-19 era then expresses the fallacy of the "new normal" but also represents a particular opportunity to promote a different path forward.
Looking to the post-Covid-19 curriculum
Based on the notion of curriculum as a complicated conversation, as proposed by Pinar ( 2004 ), the post-Covid-19 curriculum can seize the possibility of achieving a responsive, ethical, humane education, one which requires a humanistic and internationally aware reconceptualization of curriculum.
While beliefs and values are anchored in social and individual practices (Pinar 2019 , p. 15), education extracts them for critique and reconsideration. For example, freedom and tolerance are not neutral but normative practices, however ideology-free policymakers imagine them to be.
That same sleight-of-hand—value neutrality in the service of a certain normativity—is evident in a digital concept of society as a relationship between humans and non-humans (or posthumans), a relationship not only mediated by but encapsulated within technology: machines interfacing with other machines. This is not merely a technological change, as if it were a quarantined domain severed from society. Technologization is a totalizing digitalization of human experience that includes the structures of society. It is less social than economic, with social bonds now recoded as financial transactions sutured by software. Now that subjectivity is digitalized, the human face has become an exclusively economic one that fabricates the fantasy of rational and free agents—always self-interested—operating in supposedly free markets. Oddly enough, there is no place for a vision of humanistic and internationally aware change. The technological dimension of curriculum is assumed to be the primary area of change, which has been deeply and totally imposed by global standards. The worldwide pandemic supports arguments for imposing forms of control (Žižek 2020 ), including the geolocation of infected people and the suspension—in a state of exception—of civil liberties.
By destroying democracy, the technology of control leads to totalitarianism and barbarism, ending tolerance, difference, and diversity. Remembrance and memory are needed so that historical fascisms (Eley 2020 ) are not repeated, albeit in new disguises (Adorno 2011 ). Technologized education enhances efficiency and ensures uniformity, while presuming objectivity to the detriment of human reflection and singularity. It imposes the running data of the Curriculum of Things and eschews intellectual endeavor, critical attitude, and self-reflexivity.
For those who advocate the primacy of technology and the so-called "free market", the pandemic represents opportunities not only for profit but also for confirmation of the pervasiveness of human error and proof of the efficiency of the non-human, i.e., the inhuman technology. What may possibly protect children from this inhumanity and their commodification, as human capital, is a humane or humanistic education that contradicts their commodification.
The decontextualized technical vocabulary in use in a market society produces an undifferentiated image in which people are blinded to nuance, distinction, and subtlety. For Pestre, concepts associated with efficiency convey the primacy of economic activity to the exclusion, for instance, of ethics, since those concepts devalue historic (if unrealized) commitments to equality and fraternity by instead emphasizing economic freedom and the autonomy of self-interested individuals. Constructing education as solely economic and technological constitutes a movement toward total efficiency through the installation of uniformity of behavior, devaluing diversity and human creativity.
Erased from the screen is any image of public education as a space of freedom, or as Macdonald ( 1995 , p. 38) holds, any image or concept of "the dignity and integrity of each human". Instead, what we face is the post-human and the undisputed reign of instrumental reality, where the ends justify the means and human realization is reduced to the consumption of goods and experiences. As Pinar ( 2019 , p. 7) observes: "In the private sphere…. freedom is recast as a choice of consumer goods; in the public sphere, it converts to control and the demand that freedom flourish, so that whatever is profitable can be pursued". Such "negative" freedom—freedom from constraint—ignores "positive" freedom, which requires us to contemplate—in ethical and spiritual terms—what that freedom is for. To contemplate what freedom is for requires "critical and comprehensive knowledge" (Pestre 2013 , p. 39) not only instrumental and technical knowledge. The humanities and the arts would reoccupy the center of such a curriculum and not be related to its margins (Westbury 2008 ), acknowledging that what is studied within schools is a complicated conversation among those present—including oneself, one's ancestors, and those yet to be born (Pinar 2004 ).
In an era of unconstrained technologization, the challenge facing the curriculum is coding and STEM (science, technology, engineering, and mathematics), with technology dislodging those subjects related to the human. This is not a classical curriculum (although it could be) but one focused on the emergencies of the moment–namely, climate change, the pandemic, mass migration, right-wing populism, and economic inequality. These timely topics, which in secondary school could be taught as short courses and at the elementary level as thematic units, would be informed by the traditional school subjects (yes, including STEM). Such a reorganization of the curriculum would allow students to see how academic knowledge enables them to understand what is happening to them and their parents in their own regions and globally. Such a cosmopolitan curriculum would prepare children to become citizens not only of their own nations but of the world. This citizenship would simultaneously be subjective and social, singular and universal (Marope 2020 ). Pinar ( 2019 , p. 5) reminds us that "the division between private and public was first blurred then erased by technology":
No longer public, let alone sacred, morality becomes a matter of privately held values, sometimes monetized as commodities, statements of personal preference, often ornamental, sometimes self-servingly instrumental. Whatever their function, values were to be confined to the private sphere. The public sphere was no longer the civic square but rather, the marketplace, the site where one purchased whatever one valued.
New technological spaces are the universal center for (in)human values. The civic square is now Amazon, Alibaba, Twitter, WeChat, and other global online corporations. The facts of our human condition—a century-old phrase uncanny in its echoes today—can be studied in schools as an interdisciplinary complicated conversation about public issues that eclipse private ones (Pinar 2019 ), including social injustice, inequality, democracy, climate change, refugees, immigrants, and minority groups. Understood as a responsive, ethical, humane and transformational international educational approach, such a post-Covid-19 curriculum could be a "force for social equity, justice, cohesion, stability, and peace" (Marope 2017 , p. 32). "Unchosen" is certainly the adjective describing our obligations now, as we are surrounded by death and dying and threatened by privation or even starvation, as economies collapse and food-supply chains are broken. The pandemic may not mean deglobalization, but it surely accentuates it, as national borders are closed, international travel is suspended, and international trade is impacted by the accompanying economic crisis. On the other hand, economic globalization could return even stronger, as could the globalization of education systems. The "new normal" in education is the technological order—a passive technologization—and its expansion continues uncontested and even accelerated by the pandemic.
Two Greek concepts, kronos and kairos , allow a discussion of contrasts between the quantitative and the qualitative in education. Echoing the ancient notion of kronos are the technologically structured curriculum values of quantity and performance, which are always assessed by a standardized accountability system enforcing an "ideology of achievement". "While kronos refers to chronological or sequential time, kairos refers to time that might require waiting patiently for a long time or immediate and rapid action; which course of action one chooses will depend on the particular situation" (Lahtinen 2009 , p. 252).
For Macdonald ( 1995 , p. 51), "the central ideology of the schools is the ideology of achievement …[It] is a quantitative ideology, for even to attempt to assess quality must be quantified under this ideology, and the educational process is perceived as a technically monitored quality control process".
Self-evaluation subjectively internalizes what is useful and in conformity with the techno-economy and its so-called standards, increasingly enforcing technical (software) forms. If recoded as the Internet of Things, this remains a curriculum in allegiance with "order and control" (Doll 2013 , p. 314) School knowledge is reduced to an instrument for economic success, employing compulsory collaboration to ensure group think and conformity. Intertwined with the Internet of Things, technological subjectivity becomes embedded in software, redesigned for effectiveness, i.e., or use-value (as Lyotard predicted).
The Curriculum of Things dominates the Internet, which is simultaneously an object and a thing (see Heidegger 1967 , 1971 , 1977 ), a powerful "technological tool for the process of knowledge building" (Means 2008 , p. 137). Online learning occupies the subjective zone between the "curriculum-as-planned" and the "curriculum-as-lived" (Pinar 2019 , p. 23). The world of the curriculum-as-lived fades, as the screen shifts and children are enmeshed in an ocularcentric system of accountability and instrumentality.
In contrast to kronos , the Greek concept of kairos implies lived time or even slow time (Koepnick 2014 ), time that is "self-reflective" (Macdonald 1995 , p. 103) and autobiographical (Pinar 2009 , 2004), thus inspiring "curriculum improvisation" (Aoki 2011 , p. 375), while emphasizing "the plurality of subjectivities" (Grumet 2017 , p. 80). Kairos emphasizes singularity and acknowledges particularities; it is skeptical of similarities. For Shew ( 2013 , p. 48), " kairos is that which opens an originary experience—of the divine, perhaps, but also of life or being. Thought as such, kairos as a formative happening—an opportune moment, crisis, circumstance, event—imposes its own sense of measure on time". So conceived, curriculum can become a complicated conversation that occurs not in chronological time but in its own time. Such dialogue is not neutral, apolitical, or timeless. It focuses on the present and is intrinsically subjective, even in public space, as Pinar ( 2019 , p. 12) writes: "its site is subjectivity as one attunes oneself to what one is experiencing, yes to its immediacy and specificity but also to its situatedness, relatedness, including to what lies beyond it and not only spatially but temporally".
Kairos is, then, the uniqueness of time that converts curriculum into a complicated conversation, one that includes the subjective reconstruction of learning as a consciousness of everyday life, encouraging the inner activism of quietude and disquietude. Writing about eternity, as an orientation towards the future, Pinar ( 2019 , p. 2) argues that "the second side [the first is contemplation] of such consciousness is immersion in daily life, the activism of quietude – for example, ethical engagement with others". We add disquietude now, following the work of the Portuguese poet Fernando Pessoa. Disquietude is a moment of eternity: "Sometimes I think I'll never leave 'Douradores' Street. And having written this, it seems to me eternity. Neither pleasure, nor glory, nor power. Freedom, only freedom" (Pesssoa 1991 ).
The disquietude conversation is simultaneously individual and public. It establishes an international space both deglobalized and autonomous, a source of responsive, ethical, and humane encounter. No longer entranced by the distracting dynamic stasis of image-after-image on the screen, the student can face what is his or her emplacement in the physical and natural world, as well as the technological world. The student can become present as a person, here and now, simultaneously historical and timeless.
Conclusions
Slow down and linger should be our motto now. A slogan yes, but it also represents a political, as well as a psychological resistance to the acceleration of time (Berg and Seeber 2016 )—an acceleration that the pandemic has intensified. Covid-19 has moved curriculum online, forcing children physically apart from each other and from their teachers and especially from the in-person dialogical encounters that classrooms can provide. The public space disappears into the pre-designed screen space that software allows, and the machine now becomes the material basis for a curriculum of things, not persons. Like the virus, the pandemic curriculum becomes embedded in devices that technologize our children.
Although one hundred years old, the images created in Modern Times by Charlie Chaplin return, less humorous this time than emblematic of our intensifying subjection to technological necessity. It "would seem to leave us as cogs in the machine, ourselves like moving parts, we keep functioning efficiently, increasing productivity calculating the creative destruction of what is, the human now materialized (de)vices ensnaring us in convenience, connectivity, calculation" (Pinar 2019 , p. 9). Post-human, as many would say.
Technology supports standardized testing and enforces software-designed conformity and never-ending self-evaluation, while all the time erasing lived, embodied experience and intellectual independence. Ignoring the evidence, others are sure that technology can function differently: "Given the potential of information and communication technologies, the teacher should now be a guide who enables learners, from early childhood throughout their learning trajectories, to develop and advance through the constantly expanding maze of knowledge" (UNESCO 2015a , p. 51). Would that it were so.
The canonical question—What knowledge is of most worth?—is open-ended and contentious. In a technologized world, providing for the well-being of children is not obvious, as well-being is embedded in ancient, non-neoliberal visions of the world. "Education is everybody's business", Pinar ( 2019 , p. 2) points out, as it fosters "responsible citizenship and solidarity in a global world" (UNESCO 2015a , p. 66), resisting inequality and the exclusion, for example, of migrant groups, refugees, and even those who live below or on the edge of poverty.
In this fast-moving digital world, education needs to be inclusive but not conformist. As the United Nations ( 2015 ) declares, education should ensure inclusive and equitable quality education and promote lifelong learning opportunities for all. "The coming years will be a vital period to save the planet and to achieve sustainable, inclusive human development" (United Nations 2019 , p. 64). Is such sustainable, inclusive human development achievable through technologization? Can technology succeed where religion has failed?
Despite its contradictions and economic emphases, public education has one clear obligation—to create embodied encounters of learning through curriculum conceived as a complicated conversation. Such a conception acknowledges the worldliness of a cosmopolitan curriculum as it affirms the personification of the individual (Pinar 2011 ). As noted by Grumet ( 2017 , p. 89), "as a form of ethics, there is a responsibility to participate in conversation". Certainly, it is necessary to ask over and over again the canonical curriculum question: What knowledge is of most worth?
If time, technology and teaching are moving images of eternity, curriculum and pedagogy are also, both 'moving' and 'images' but not an explicit, empirical, or exact representation of eternity…if reality is an endless series of 'moving images', the canonical curriculum question—What knowledge is of most worth?—cannot be settled for all time by declaring one set of subjects eternally important" (Pinar 2019 , p. 12).
In a complicated conversation, the curriculum is not a fixed image sliding into a passive technologization. As a "moving image", the curriculum constitutes a politics of presence, an ongoing expression of subjectivity (Grumet 2017 ) that affirms the infinity of reality: "Shifting one's attitude from 'reducing' complexity to 'embracing' what is always already present in relations and interactions may lead to thinking complexly, abiding happily with mystery" (Doll 2012 , p. 172). Describing the dialogical encounter characterizing conceived curriculum, as a complicated conversation, Pinar explains that this moment of dialogue "is not only place-sensitive (perhaps classroom centered) but also within oneself", because "the educational significance of subject matter is that it enables the student to learn from actual embodied experience, an outcome that cannot always be engineered" (Pinar 2019 , pp. 12–13). Lived experience is not technological. So, "the curriculum of the future is not just a matter of defining content and official knowledge. It is about creating, sculpting, and finessing minds, mentalities, and identities, promoting style of thought about humans, or 'mashing up' and 'making up' the future of people" (Williamson 2013 , p. 113).
Yes, we need to linger and take time to contemplate the curriculum question. Only in this way will we share what is common and distinctive in our experience of the current pandemic by changing our time and our learning to foreclose on our future. Curriculum conceived as a complicated conversation restarts historical not screen time; it enacts the private and public as distinguishable, not fused in a computer screen. That is the "new normal".
Adorno, T. W. (2011). Educação e emancipação [Education and emancipation]. São Paulo: Paz e Terra.
Aoki, T. T. (2011). Sonare and videre: A story, three echoes and a lingering note. In W. F. W. Pinar & R. L. Irwin (Eds.), Curriculum in a new key. The collected works of Ted T. Aoki (pp. 368–376). New York, NY: Routledge.
Badiou, A. (2009). Theory of the subject . London: Continuum.
Book   Google Scholar  
Berg, M., & Seeber, B. (2016). The slow professor: Challenging the culture of speed in the academy . Toronto: University of Toronto Press.
Couldry, N., & Mejias, U. (2019). The costs of connection: How data is colonizing human life and appropriating it for capitalism . Stanford, CA: Stanford University Press.
Google Scholar  
Daniel, S. J. (2020). Education and the Covid-19 pandemic. Prospects . https://doi.org/10.1007/s11125-020-09464-3 .
Article   Google Scholar  
Davies, D., Beauchamp, G., Davies, J., & Price, R. (2019). The potential of the 'Internet of Things' to enhance inquiry in Singapore schools. Research in Science & Technological Education . https://doi.org/10.1080/02635143.2019.1629896 .
Delors, J. (1996). Learning: The treasure within . Paris: UNESCO.
Doll, W. E. (2012). Thinking complexly. In D. Trueit (Ed.), Pragmatism, post-modernism, and complexity theory: The "fascinating imaginative realm" of William E. Doll, Jr. (pp. 172–187). New York, NY: Routledge.
Doll, W. E. (2013). Curriculum and concepts of control. In W. F. Pinar (Ed.), Curriculum: Toward new identities (pp. 295–324). New York, NY: Routledge.
Eley, G. (2020). Conclusion. In J. A. Thomas & G. Eley (Eds.), Visualizing fascism: The twentieth-century rise of the global Right (pp. 284–292). Durham, NC: Duke University Press.
Chapter   Google Scholar  
Gil, J. (2020). A pandemia e o capitalismo numérico [The pandemic and numerical capitalism]. Público . https://www.publico.pt/2020/04/12/sociedade/ensaio/pandemia-capitalismo-numerico-1911986 .
Grumet, M.G. (2017). The politics of presence. In M. A. Doll (Ed.), The reconceptualization of curriculum studies. A Festschrift in honor of William F. Pinar (pp. 76–83). New York, NY: Routledge.
Heidegger, M. (1967). What is a thing? South Bend, IN: Gateway Editions.
Heidegger, M. (1971). Poetry, language, thought . New York, NY: Harper and Row.
Heidegger, M. (1977). The question concerning technology and other essays . New York, NY: Harper and Row.
Koepnick, L. (2014). On slowness: Toward an aesthetic of the contemporary . New York, NY: Columbia University Press.
Koopman, C. (2019). How we became our data: A genealogy of the informational person . Chicago, IL: University of Chicago Press.
Lahtinen, M. (2009). Politics and curriculum . Leiden: Brill.
Laist, R. (2016). A curriculum of things: Exploring an object-oriented pedagogy. The National Teaching & Learning, 25 (3), 1–4.
Latour, B. (2020). Is this a dress rehearsal? Critical Inquiry . https://critinq.wordpress.com/2020/03/26/is-this-a-dress-rehearsal
Lyotard, J. (1984). The postmodern condition: A report on knowledge . Manchester: Manchester University Press.
Macdonald, B. J. (1995). Theory as a prayerful act . New York, NY: Peter Lang.
Marope, P. T. M. (2017). Reconceptualizing and repositioning curriculum in the 21st century: A global paradigm shift . Geneva: UNESCO IBE.
Marope, P. T. M. (2020). Preventing violent extremism through universal values in curriculum. Prospects, 48 (1), 1–5.
Means, B. (2008). Technology's role in curriculum and instruction. In F. M. Connelly (Ed.), The Sage handbook of curriculum and instruction (pp. 123–144). Los Angeles, CA: Sage.
OECD (2019a). OECD learning compass 2030 . Paris: OECD.
OECD (2019b). Trends shaping education 2019 . Paris: OECD.
Pacheco, J. A. (2009). Whole, bright, deep with understanding: Life story and politics of curriculum studies. In-between William Pinar and Ivor Goodson . Roterdam/Taipei: Sense Publishers.
Pacheco, J. A. (2017). Pinar's influence on the consolidation of Portuguese curriculum studies. In M. A. Doll (Ed.), The reconceptualization of curriculum studies. A Festschrift in honor of William F. Pinar (pp. 130–136). New York, NY: Routledge.
Pestre, D. (2013). Science, technologie et société. La politique des savoirs aujourd'hui [Science, technology, and society: Politics of knowledge today]. Paris: Foundation Calouste Gulbenkian.
Pesssoa, F. (1991). The book of disquietude . Manchester: Carcanet Press.
Pinar, W. F. (2004). What is curriculum theory? Mahwah, NJ: Lawrence Erlbaum Associates.
Pinar, W. F. (2009). The worldliness of a cosmopolitan education: Passionate lives in public service . New York, NY: Routledge.
Pinar, W. F. (2011). "A lingering note": An introduction to the collected work of Ted T. Aoki. In W. F. Pinar & R. L. Irwin (Eds.), Curriculum in a new key. The collected works of Ted T. Aoki (pp. 1–85). New York, NY: Routledge.
Pinar, W. F. (2019). Moving images of eternity: George Grant's critique of time, teaching, and technology . Ottawa: The University of Ottawa Press.
Shew, M. (2013). The Kairos philosophy. The Journal of Speculative Philosophy, 27 (1), 47–66.
Spiller, P. (2017). Could subjects soon be a thing of the past in Finland? BBC News . https://www.bbc.com/news/world-europe-39889523 .
UNESCO (2015a). Rethinking education. Towards a global common global? Paris: UNESCO.
UNESCO (2015b). Education 2030. Framework for action . Paris: UNESCO. https://www.sdg4education2030.org/sdg-education-2030-steering-committee-resources .
UNESCO (2017). Global citizenship education . Paris: UNESCO. https://en.unesco.org/themes/gced .
United Nations (2015). The sustainable development goals . New York, NY: United Nations.
United Nations (2019). The sustainable development goals report . New York, NY: United Nations.
Wells, W. (2020). Permanent revolution: Reflections on capitalism . Stanford, CA: Stanford University Press.
Westbury, I. (2008). Making curricula. Why do states make curricula, and how? In F. M. Connelly (Ed.), The Sage handbook of curriculum and instruction (pp. 45–65). Los Angeles, CA: Sage.
Williamson, B. (2013). The future of the curriculum. School knowledge in the digital age . Cambridge, MA: MIT Press.
Williamson, B. (2017). Big data in education. The digital future of learning, policy and practice . London: Sage.
Žižek, S. (2020). PANDEMIC! Covid-19 shakes the world . New York, NY: Or Books.
Download references
Author information
Authors and affiliations.
Research Centre on Education (CIEd), Institute of Education, University of Minho, Campus de Gualtar, 4710-057, Braga, Portugal
José Augusto Pacheco
You can also search for this author in PubMed   Google Scholar
Corresponding author
Correspondence to José Augusto Pacheco .
Additional information
Publisher's note.
Springer Nature remains neutral with regard to jurisdictional claims in published maps and institutional affiliations.
My thanks to William F. Pinar. Friendship is another moving image of eternity. I am grateful to the anonymous reviewer. This work is financed by national funds through the FCT - Foundation for Science and Technology, under the project PTDC / CED-EDG / 30410/2017, Centre for Research in Education, Institute of Education, University of Minho.
About this article
Cite this article.
Pacheco, J.A. The "new normal" in education. Prospects 51 , 3–14 (2021). https://doi.org/10.1007/s11125-020-09521-x
Download citation
Accepted : 23 September 2020
Published : 24 November 2020
Issue Date : October 2021
DOI : https://doi.org/10.1007/s11125-020-09521-x
Share this article
Anyone you share the following link with will be able to read this content:
Sorry, a shareable link is not currently available for this article.
Provided by the Springer Nature SharedIt content-sharing initiative
Student Reflections During the Pandemic: An Opportunity for Educators to Create a "New" Normal
As this challenging academic term begins, and some students are learning remotely, while others are heading back in person, we urge educators to pause and reflect on what worked — and didn't — during remote learning last spring. While we eagerly await the moment when all schools can safely resume in person, we strongly caution against reverting back to the "normal" way of doing things. "Normal" was not working for so many students prior to COVID-19.
Since this remote learning experiment of 2020 upended typical school schedules and traditional approaches to teaching and learning, educators now have an opportunity to leverage key lessons and insights gained during this time to build a new normal that better supports student well-being, equity, and engagement with learning for all students during the next semester and beyond.
At Challenge Success , a school reform nonprofit affiliated with Stanford University's Graduate School of Education, we know that any school change process should begin by listening to the stakeholders who matter most — the students. So we reached out to some of the high school students who have participated in the Challenge Success School Program and asked what worked (or not) during remote learning and what they would like school leaders to know about their experiences last spring.
Their reflections, summarized below, are consistent with our SPACE framework and with the student-centered approaches and practices that research shows most effectively support student well-being and engagement with learning. We offer these as guiding principles for educators to use as they consider what schools might look like this fall, regardless of where school is happening.
1. Prioritize human connections and relationships.
During remote learning, daily check-ins from teachers via video, phone, or even hand-delivered letters were a lifeboat for many students. We heard from several teens that they were grateful for teachers who opened up Zoom rooms before or after class to hang out with students and ask about how they were handling life during the pandemic. The students also loved getting to peek into the lives of their teachers and coaches in their home environments with their own pets or children jumping into the video screen.
For students who were not able to join remote classes due to a lack of internet access or devices, or because they had to take on additional jobs and home responsibilities during this time, teachers found other creative ways to connect. Many reached out via text and arranged phone calls and even some home visits with proper social distancing to chat one-on-one. Matt, a 10th grader from Texas, reflected, "Our teachers did a great job of checking in with us to see how we were doing. I like how they really cared about our well-being and our stress levels, but I don't think a crisis should be necessary to do this."
Cultivating a climate of care that prioritizes strong relationships between students and teachers as well as peer-to-peer connections is critical now and in the future. Research shows that students who feel a sense of belonging and connection to both adults and peers in the school community are more engaged with learning. Students yearn to be seen, heard, and valued as whole people with lives beyond the classroom. We know that when students believe they have at least one adult at the school who cares about them and knows them well, they are more likely to thrive in school and out.
Unfortunately, creating and sustaining strong student-teacher relationships can be difficult. Even before remote learning began last spring, the large class sizes, hectic pace of the school day, and impossibly busy student and teacher schedules often impeded the type of personal connections we know are critical to student success. Schools should strive to make relationships a top priority and build in time and resources to ensure that teachers and students can connect in meaningful ways on a regular basis.
2. Redesign the school schedule to allow more hours for sleep, playtime, downtime, and family time (PDF).
The scramble to create a remote learning schedule provided an unexpected opportunity to rethink the structure of the school day. Many schools, out of necessity, offered fewer synchronous class meetings and more time for independent, asynchronous learning. Others that were able to offer more synchronous learning to students, decided to shift from a traditional 7 or 8 period day to a modified block schedule where students took half of their classes twice a week over four days leaving one day for dedicated office hours with teachers or online tutoring time.
One of the biggest and most consistent silver linings we heard from students was that the new schedules allowed teens to get more sleep. We know from the Challenge Success survey of over 200,000 students that high school students average about 6.5 hours of sleep per night – significantly less than the 8-10 hours they need to thrive. As Nate, 11th grader from Massachusetts, shared, "Since getting more sleep, I found I was much more efficient with my school work. I could do an English essay in two hours that would have taken me six hours when I was tired."
Though many students missed their extracurricular activities in the spring, some found that the reduction in structured activities, along with the shorter school day, and lack of commute, resulted not just in more sleep, but in more playtime, downtime, and family time (or PDF as we call it). Research shows that time spent on PDF serves as a protective factor in keeping kids mentally and physically healthy.
Several teens told us that they finally had time to read for pleasure, play guitar, exercise, paint, or simply "do nothing" while they were sheltering in place. Being able to break up the day with exercise or other activities between classes helped to clear their minds and prepare for more learning. And for some students, this shift of pace was eye-opening. As Zack, an 11th grader from Massachusetts, reflected, "One of my big takeaways from this time is that I need time to relax. Before this, I was always going and going. I'm so used to being 'on' all the time, doing something. After this, I've realized I need some time to relax. I picked up fishing and now I love going fishing. I think that a lot of students will find that they actually need time to relax."
When a typical student's day pre-pandemic might have started before 7am and ended after 11pm due to school, sports, other extracurriculars, paid work, commuting, family obligations, and homework, many teens quite literally had no time for any of these essential "PDF" activities. Schools and families ought to question if the old "normal" is what we all want our students to return to this year. Though students and their parents ultimately decide how they spend their time outside of school — and many students do not have the option to scale back time spent doing paid work or supporting family obligations — schools can play a critical role in creating a schedule that honors the need for sleep and more free time for students. Later start times, longer passing periods and lunch breaks, more time for tutorial or advisory, and block classes where teachers and students can engage in deeper learning, are all elements that Challenge Success recommends that schools consider as they plan the schedule for the new school year.
3. Build in more flexibility to curriculum and assignments.
Annalise, a 10th grader from Massachusetts, reflected that "One great thing about distance learning was the flexibility." Having more autonomy over when she got her work done and when she turned it in led to less stress. Soren, an 11 th grader from California, agreed: "With distance learning, whatever you need to do for yourself, you have that freedom to do – go for a run or take a break outside. The slower pace of life allowed me to learn on my own terms which definitely had benefits in terms of mental health and general well-being."
Many students told us how much they appreciated the increased flexibility during remote learning to get assignments done on their own schedule. They liked that more teachers posted assignments a week or two in advance, which allowed students some control over their schedules and helped them to balance homework, jobs, and other responsibilities. In a pre-COVID world, some students didn't find out their homework for the night until class that day. During remote learning, the students appreciated being recognized as whole people with varying home lives and multiple commitments and needs.
Flexible approaches to whole class instruction can also benefit students. We heard from one student that during a class held on Zoom, the teacher shared a lesson and then dismissed students as soon as they could demonstrate that they understood the concept. The teacher was able to work with a smaller group of students and use alternative approaches to teach those who were still working towards mastery. We know that differentiating instruction in this way was happening in many classrooms prior to remote learning, but as schools consider new ways of structuring classes in the future, they may want to build in even more time for small group work and review opportunities.
Schools can further support students by explicitly teaching time management and executive functioning skills. Flexible or self-determined due dates allow students a real-world opportunity to practice these skills. Educators can encourage students to self-advocate and reach out to their teachers when they are juggling multiple deliverables or when their health or well-being (or that of a family member) might necessitate even more flexibility. Creating conflict calendars where faculty members coordinate dates for major tests, projects, and school-wide events can also help to reduce student overload and increase student engagement and achievement on assignments.
4. Consider that "less is really more" and focus on transferable skills.
As the minutes spent per week in each class were reduced for many schools during remote learning, teachers were forced to strip their lesson plans down to the essential elements students should learn. While reducing content can feel uncomfortable to teachers and can cause worry about how to get through the required material, it can also provide an unexpected opportunity to focus on the enduring understandings we want students to master. Students are more likely to learn and retain skills and concepts when they are not overwhelmed by the load and pace of work being assigned.
Gabe, a 10th grader from Texas, reflected, "In chemistry, we didn't cover as many topics each week during remote learning as we did during the normal school year, but I feel like I got a fuller understanding of the concepts that were being taught. My teacher used a 'flipped classroom' approach where we independently watched 20-minute videos he created on a specific topic and answered homework questions. We then used class time to ask the teacher questions. The whole process felt much more efficient."
Shifting the focus from coverage to competency can provide both teachers and students space in the day to engage more deeply in the learning process and build more meaningful connections between concepts. When teachers prioritize transferable skills, students practice applying what they have learned to novel situations and ultimately build mastery.
Educators have an exciting opportunity now to redesign lessons and pare learning goals down to those that are essential in each subject area. Even when students face comprehensive end-of-year exams, for example, in advanced placement courses, a deeper focus on key concepts and critical thinking skills, such as use of evidence to back a claim, logical reasoning, and clear communication, may prove more beneficial to students than covering in a more cursory way all of the possible content that might show up on the test.
Before COVID-19, we regularly surveyed students about what, if anything, caused them the most stress. The number one answer was usually "workload." Many students also reported that they perceived much of their homework to be busywork and that it did not help them to learn the material. When teachers focus on what matters most, they can reduce unhealthy workloads and can help students see the meaning behind what they are learning each day.
5. Offer more student-selected, authentic learning experiences.
As Lauren, a 10th grader from Virginia, described a website she developed for a nonprofit during remote learning, her whole face lit up with joy. Her teacher was looking for volunteers and knew Lauren had an interest in coding. With this project, she got to learn by doing. She shared, "I learned so much in [those] last two months that I never would have been able to learn in the classroom. Being able to deep dive into web development has been amazing for me. I've loved connecting with real-world groups and actually doing an assignment that is contributing to something."
Allowing students to have voice and choice with their assignments and incorporating opportunities to address real-world problems or create products for authentic audiences can motivate students to do higher quality work. As Soren noted, "I have been able to use a wider variety of resources to learn concepts, while still gaining the same information. I've been more interested in learning because it is more personal."
Eliot, a 10th grader from Texas, described an assignment where students were asked to investigate how the CDC uses mathematical models to chart the spread of COVID-19. Showing the practical relevance of a particular math unit made it much more interesting to the students than teaching it as an isolated concept. Eliot summed it up well, "When work feels meaningful and relevant, I am more engaged."
Amber, an 11th grader from Virginia, was given some assignments that were optional and ungraded. For some students, this policy, along with alternate forms of assessment such as open note tests, peer review, and increased opportunities for revision and redemption, helped teens to engage in learning for the sake of learning, not just for the grades. Other students found the lack of extrinsic motivation very challenging and were not completing their work. Educators can use this as an opportunity to talk to students about why learning matters for the long-term and collaborate with students to design lessons that they are motivated to complete. Amber suggests that her teachers look at which assignments students did during this time period – and which they left undone; "If [teachers] can learn from the projects that students choose to do, this will help our learning experience be more about the learning rather than a boring assignment we do just for the sake of doing it. If there's one thing I hope educators take away from this time, it's to bring the love for learning itself back into the curriculum."
All five of these guiding principles are validated by research and are likely not new ideas to most educators. But hearing them directly from students during this potentially transformational moment for our educational system serves as an important opportunity for reflection. We encourage schools to invest time in these first few weeks of school to listen deeply to the students. Conduct a survey to find out what worked and did not work for them during remote learning. Gather a small group of students for a fishbowl and dive deeper into their reflections about this unique time. Shadow students by following their synchronous and asynchronous learning schedules. Conduct an "I Wish" campaign asking students to share what they wish teachers knew about this unique school experience. Then, embrace those learnings as you redesign and reimagine what you can offer students that best supports their journey to become balanced, healthy, and engaged learners — wherever that learning is happening.
Denise Pope, Ph.D., is a Co-Founder of Challenge Success and a Senior Lecturer at the Stanford University Graduate School of Education, where she specializes in student engagement, curriculum studies, qualitative research methods, and service learning. She is the author of, "Doing School": How We Are Creating a Generation of Stressed Out, Materialistic, and Miseducated Students, and co-author of Overloaded and Underprepared: Strategies for Stronger Schools and Healthy, Successful Kids. Dr. Pope lectures nationally on parenting techniques and pedagogical strategies to increase student health, engagement with learning, and integrity.
Have a language expert improve your writing
Run a free plagiarism check in 10 minutes, generate accurate citations for free.
Knowledge Base
How to write a narrative essay | Example & tips
How to Write a Narrative Essay | Example & Tips
Published on July 24, 2020 by Jack Caulfield . Revised on December 6, 2021.
A narrative essay tells a story. In most cases, this is a story about a personal experience you had. This type of essay , along with the descriptive essay , allows you to get personal and creative, unlike most academic writing .
Table of contents
What is a narrative essay for, choosing a topic, interactive example of a narrative essay, frequently asked questions about narrative essays.
When assigned a narrative essay, you might find yourself wondering: Why does my teacher want to hear this story? Topics for narrative essays can range from the important to the trivial. Usually the point is not so much the story itself, but the way you tell it.
A narrative essay is a way of testing your ability to tell a story in a clear and interesting way. You're expected to think about where your story begins and ends, and how to convey it with eye-catching language and a satisfying pace.
These skills are quite different from those needed for formal academic writing. For instance, in a narrative essay the use of the first person ("I") is encouraged, as is the use of figurative language, dialogue, and suspense.
Narrative essay assignments vary widely in the amount of direction you're given about your topic. You may be assigned quite a specific topic or choice of topics to work with.
Write a story about your first day of school.
Write a story about your favorite holiday destination.
You may also be given prompts that leave you a much wider choice of topic.
Write about an experience where you learned something about yourself.
Write about an achievement you are proud of. What did you accomplish, and how?
In these cases, you might have to think harder to decide what story you want to tell. The best kind of story for a narrative essay is one you can use to talk about a particular theme or lesson, or that takes a surprising turn somewhere along the way.
For example, a trip where everything went according to plan makes for a less interesting story than one where something unexpected happened that you then had to respond to. Choose an experience that might surprise the reader or teach them something.
Narrative essays in college applications
When applying for college , you might be asked to write a narrative essay that expresses something about your personal qualities.
For example, this application prompt from Common App requires you to respond with a narrative essay.
In this context, choose a story that is not only interesting but also expresses the qualities the prompt is looking for—here, resilience and the ability to learn from failure—and frame the story in a way that emphasizes these qualities.
What can proofreading do for your paper?
Scribbr editors not only correct grammar and spelling mistakes, but also strengthen your writing by making sure your paper is free of vague language, redundant words, and awkward phrasing.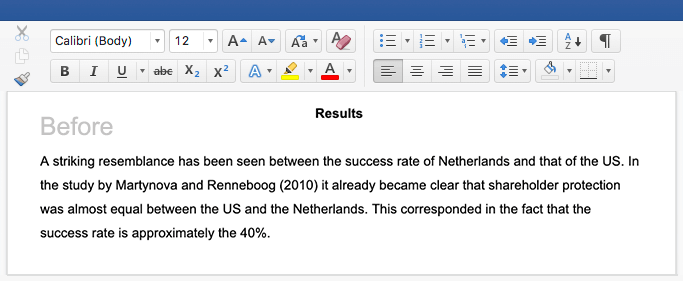 See editing example
An example of a short narrative essay, responding to the prompt "Write about an experience where you learned something about yourself," is shown below.
Hover over different parts of the text to see how the structure works.
Since elementary school, I have always favored subjects like science and math over the humanities. My instinct was always to think of these subjects as more solid and serious than classes like English. If there was no right answer, I thought, why bother? But recently I had an experience that taught me my academic interests are more flexible than I had thought: I took my first philosophy class.
Before I entered the classroom, I was skeptical. I waited outside with the other students and wondered what exactly philosophy would involve—I really had no idea. I imagined something pretty abstract: long, stilted conversations pondering the meaning of life. But what I got was something quite different.
A young man in jeans, Mr. Jones—"but you can call me Rob"—was far from the white-haired, buttoned-up old man I had half-expected. And rather than pulling us into pedantic arguments about obscure philosophical points, Rob engaged us on our level. To talk free will, we looked at our own choices. To talk ethics, we looked at dilemmas we had faced ourselves. By the end of class, I'd discovered that questions with no right answer can turn out to be the most interesting ones.
The experience has taught me to look at things a little more "philosophically"—and not just because it was a philosophy class! I learned that if I let go of my preconceptions, I can actually get a lot out of subjects I was previously dismissive of. The class taught me—in more ways than one—to look at things with an open mind.
If you're not given much guidance on what your narrative essay should be about, consider the context and scope of the assignment. What kind of story is relevant, interesting, and possible to tell within the word count?
The best kind of story for a narrative essay is one you can use to reflect on a particular theme or lesson, or that takes a surprising turn somewhere along the way.
Don't worry too much if your topic seems unoriginal. The point of a narrative essay is how you tell the story and the point you make with it, not the subject of the story itself.
Narrative essays are usually assigned as writing exercises at high school or in university composition classes. They may also form part of a university application.
When you are prompted to tell a story about your own life or experiences, a narrative essay is usually the right response.
The key difference is that a narrative essay is designed to tell a complete story, while a descriptive essay is meant to convey an intense description of a particular place, object, or concept.
Narrative and descriptive essays both allow you to write more personally and creatively than other kinds of essays , and similar writing skills can apply to both.
Cite this Scribbr article
If you want to cite this source, you can copy and paste the citation or click the "Cite this Scribbr article" button to automatically add the citation to our free Citation Generator.
Caulfield, J. (2021, December 06). How to Write a Narrative Essay | Example & Tips. Scribbr. Retrieved May 26, 2023, from https://www.scribbr.com/academic-essay/narrative-essay/
Is this article helpful?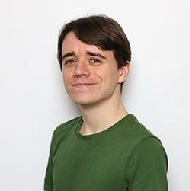 Jack Caulfield
Other students also liked, how to write an expository essay, how to write a descriptive essay | example & tips, how to write your personal statement | strategies & examples, what is your plagiarism score.
High contrast
Our mission
Our representative
Work with us
Press centre
Search UNICEF
Going back to school in the new normal setting., how unicef in lao pdr ensured children's safe return to school in the covid-19 era..
As the Coronavirus pandemic swept across the world early this year, Lao PDR prepared to take strict measures to avoid the pandemic to go beyond control. In mid-March, the Government decided to ban public gatherings by closing schools and businesses that catered to a large mass. Soon the country went into total lockdown.
An estimated 1.4 million students were suddenly out of school, with no information on the resumption of classes. Some schools were turned into quarantine facilities for people returning from neighboring countries.
"We were at home for too long. This is my last year in school and I was worried that we will not be able to appear for state exams. I am so relieved to be back," said the 18-year-old Ketsavan Chalensouk, student of grade 12, the last grade for upper secondary.
UNICEF leveraged its role as convener to ensure the solid coordination that a public health emergency requires;
Strengthening preparedness through support to develop the Education COVID-19 Response Plan and promoting a coordinated response
maximising the potential of interventions for implementation at scale
mobilising partnerships in risk communication and community engagement as an integral part of the national back to school campaign.
introducing innovative solutions, such as developing online monitoring tools and adapting UNICEF's global Learning Passport initiative for online learning of students and teachers.
To give continuity to education, distance learning options were set up by using a blend of digital and non-digital platforms. This included supporting the Ministry set-up a dedicated educational TV channel and produce additional education programmes for TV. Capacity of Government's remote learning TV channels were also enhanced with new technology and content production.  However, children from remote and vulnerable communities still had little to no access to distance learning options. To address this, UNICEF is working with MoES to put in place additional measures to ensure children in remote areas could continue learning, including supporting the printing of learning materials.
With no new cases reported in over a month, the Government lifted the lockdown and decided to reopen the school between May and June in a staggered manner.
UNICEF worked closely with the Ministry of Education in planning the safe return of schoolchildren in classrooms by adopting the joint Safe Schools Guidance for  'COVID-19 Prevention and Control in Schools' and the 'Framework for school reopening'.  
"At my village, I did not get enough time to study. I was helping my family on the farm all day," Leewa Wang shared his experience of lockdown. "To be honest, I was really scared due to the uncertainty inflicted by COVID. I was planning to apply for college scholarships. I thought I would lose everything."
Within three weeks, UNICEF had to work closely with the Ministry of Education to ensure the schools are safe, and students, teachers, and parents were ready to go back to school.
As part of the preparation, the first task was to clean and disinfect the schools extensively, particularly the ones used as quarantine centres. Likewise, new rules had to be implemented such as encouraging masks compulsory, daily temperature checks, putting in place handwashing facilities, and social distancing measures. UNICEF handed over digital thermometers to schools in high-risk areas.
In the meantime, UNICEF also launched the #SafelyBackToSchool campaign targeting teachers, parents, and students through various platforms.
Digital drive
With long-distance travel still banned, UNICEF launched an online rapid survey endorsed by education authorities on 1 May to understand the perception of stakeholders such as teachers, parents, and students. Listening to these stakeholders illuminated concerns about going back to school and informed the joint efforts of the Ministry of Education and Sports and the Ministry of Health in the development of clear guidelines, instructions, and communications materials tailored to the safe return.
A month-long social media campaign was launched to disseminate information on ways to stay protected and keep others safe too. The online reach through social media grew, giving opportunities for children themselves to encourage learning, for example, through 'read aloud' activities but also key messages on returning to schools. So far, the campaign reached 4.6 million people via UNICEF online platforms, including 1.2 million views of the videos since its launch on 22 April 2020.
Similarly, a Whatsapp group was set up to send daily tailored messages to teachers across the country.
Media mobilization
UNICEF, in partnership with the Government, also organized a half-day long media orientation to inform media about the safety measures in place and garner their support to amplify messages.
Addressing the Media Briefing, Mr. Savankhone Razmountry, Deputy Minister of Information, Culture, and Tourism highlighted the role of mass media in providing awareness of COVID-19 as well as updates on the global and local situation and the government instructions.
"Through all media outlets, we also provide information on how people should protect themselves and their families from Covid19."  Deputy Minister of Information, Culture, and Tourism
UNICEF developed public service announcements (PSA) targeting students, parents, teachers, and schools in Lao and other ethnic languages to disseminate over the TV and radio. Video produced also included sign language. Likewise, village loudspeakers were also used to ensure messages are shared with even those without access to media. These key messages were complemented with practical tools, such as the provision of posters to all public primary schools .
Partnership and coordination
COVID-19 is unlike any other emergency, UNICEF Laos office had dealt with in the past. The impact of the pandemic was not limited to a single sector, population group, or geographical area. Combating this required greater coordination including across and within key social sectors such as health and education. During the school closures, the strong partnership between the Government and various development partners including INGOs, which was formed since day one, ensured continuation of learning. This resulted in the birth of Lao Education TV and a dedicated webpage on the UNICEF Laos website.
Likewise, for the national Back to school campaign, UNICEF Lao PDR also mobilised the support of key partners, such as the European Union (EU), USAID, DFAT/BEQUAL, UNESCO, WFP, ChildFund Laos and Save the Children, to help spread the key messages.   
UNICEF also received US$7 million in funding from the Global Partnership for Education to support the COVID-19 education response in Lao PDR.
Lessons learned
"It is so nice to have my students back in the classroom. During the lockdown, we were checking in on our students regularly. Luckily all of them and their families were safe," said Mr. Viengchit Sinthamvongsa, the Health and Population teacher of senior school.
By 2 June, all schools – around 14,000 safely welcomed children back to school. Everyone stepped up to catch up on the classes lost due to lockdown and the final examinations were successfully conducted from late July to August. The schools are currently closed for summer vacation and plans are already in place for the school new year.   
"The COVID-19 pandemic has put education in the spotlight. But, in Lao PDR, we believe that we have a unique opportunity to jointly make sure that the education sector recovers, rebounds and re-imagine a better education for every Lao child," said Dr. Pia Britto, UNICEF Representative. "The pandemic might just be a catalyst for turning classrooms and schools into the engaging, creative and intellectually enriching places we imagine they can be," she added.
The good practices and lessons from this campaign are currently being used to design Phase II of the Safely back to school campaign for the new school year 2020-21.
Related topics
More to explore, vaccinating laos, one village at a time.
UNICEF boosts COVID-19 vaccine awareness in Lao PDR's remote areas, urging higher vaccination rates.
A Pandemic on Two Fronts
How Lao PDR is responding to the COVID-19 pandemic and infodemic.
My House Season 3
The third season builds upon earlier successes in promoting physical, cognitive, social and emotional development of Lao children.
Children express their voices through art at the "Building and Reimagining a Greener and Safer Post-Pandemic World for Lao Children" Exhibition.
Teaching experiences during COVID-19 pandemic: Narratives from ResearchGate
Ieee account.
Change Username/Password
Update Address
Purchase Details
Payment Options
Order History
View Purchased Documents
Profile Information
Communications Preferences
Profession and Education
Technical Interests
US & Canada: +1 800 678 4333
Worldwide: +1 732 981 0060
Contact & Support
About IEEE Xplore
Accessibility
Terms of Use
Nondiscrimination Policy
Privacy & Opting Out of Cookies
A not-for-profit organization, IEEE is the world's largest technical professional organization dedicated to advancing technology for the benefit of humanity. © Copyright 2023 IEEE - All rights reserved. Use of this web site signifies your agreement to the terms and conditions.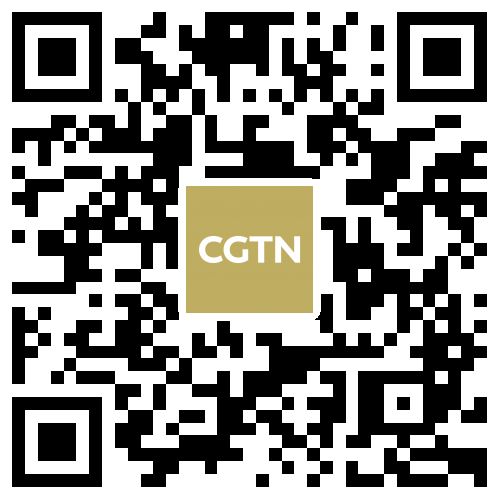 The COVID-19 pandemic means education may never be the same again.
Whether it's parents home-schooling their children while working from home, teachers' attempts to keep 30 kids engaged on a Zoom call or pupils sat at new socially distanced desks, education's 'New Normal' has arrived at a blistering pace.
To understand more about how we got to this point and what the future holds, CGTN Europe has spoken to a teacher, parent and student to discuss how different the classroom has become with countries at different stages of reopening schools.
Audrey Desmet is a kindergarten teacher, living in Brussels, Belgium. Though nurseries remain closed, she has returned to work to help with the return of elementary school students. Classes for final-year pupils began again on Monday, under social distancing measures.
Matthew Sankary is a financial consultant who lives in Madrid with his wife and two daughters, aged six and 11. Some schools in Spain's less affected areas, like the Basque Country, have started reopening on a voluntary basis. All education powers in Spain are devolved to its 17 autonomous regions.
Jacob Page is a first-year student at Cambridge University, one of the first institutions to announce all classes would go online until the start of the new academic year in the fall. He is reading geography. All education institutions in the UK are currently closed until the coronavirus pandemic is brought under control.
We have spoken to three people - (L-R) Jacob Page, Matthew Sankary and Audrey Desmet - directly affected by school closures across Europe.
What impact has lockdown had on your role in education?
Audrey Desmet (the teacher): Communicating with my kindergarten students, who are four and five years old, was particularly complicated because they cannot read or write. The solution we found for the youngest students was to send challenges by email to the parents and they can then send photos or documents back to me via WhatsApp.
Matthew Sankary (the parent): It was horrible. The 49-day lockdown was just an amazing disregard for families in Spain. Dog owners had more rights. My wife and I both work full-time, so it's been 24/7, teaching kindergarten and trying to supervise a sixth-grader. It really impacted our younger daughter. She's gone from a bolt of sunshine to constantly crying and (having) tantrums. It's given me a completely different appreciation for kindergarten teachers and their patience.
Jacob Page (the student): It's pretty hard to motivate myself, doing the whole summer term online from my bedroom. Going from face-to-face teaching in small groups, Cambridge University's most prized attribute, to Zoom classes has been an odd change. I'm missing what is dubbed one of your best terms at university. All the socializing has gone, but the academic stuff has stayed.
Would you support a return to school and why?
AD: Elementary schools have now returned in Belgium. For my kindergarten classes, I have a hard time imagining how younger pupils are going to respect social distancing and the other measures because we need to handle them, we need to help them and I need to be with them.
MS: We need to start going back to life. Based on what the whole message was at the beginning to support the health care sector, we've done that. We locked our kids up for 49 days. We've worn masks. We've tried to protect ourselves. Now let's go back and start to normalize.
JP: It's safer to continue with the lockdown until we have a better handle on the situation. Sending back thousands of students to small cities like Cambridge could have a really damaging effect to allow the virus to spread more and have a second wave.
What measures do you want put in place to guarantee pupil and teacher safety?
AD: We already wear masks and have social distancing measures. An enormous effort has been made to upgrade hygiene measures in sanitary facilities and toilets. That is one positive side of this crisis. We have separated classes into two or three groups, which is difficult to manage because not all classes can return at the same time at the moment.
MS: The better solution is to make the age of the teachers younger, because they're not getting as sick, and maybe move older teachers into more of a mentor relationship until we can create a vaccine or there's herd immunity.
JP: You have to take numbers down in classes, but there is a point where you either run out of space or teaching staff. When education resumes fully, people have to take more care because there's a limit to how socially distant you can be.
What should be done for pupils who were unable to sit exams?
AD: It's important to find out where the child is at. In Belgium, sixth graders have the CEB, the Certificat d'Études de Base, which goes over all skills since starting school. It's good for both pupil and teacher, particularly the teacher, to see where they are at the moment in their studies.
MS: There's been such a discrepancy with the Spanish education system, even within the same school. We have teachers who have had a Zoom class with the kids but others haven't because they're not familiar with technology. It's been haphazard, a disaster.
JP: I feel worst for the year 10s and year 12s, who are in the middle of their GCSE and A-level exams. They're not getting the same safety net that the A-level students this year have had, which is to cancel the exams completely. In next year's exams, they could all be damaged by this lost term. Doing your A-levels provides you with valuable experience on how to work and cope with the pressures of exams.
READ MORE: The French pupils forced to take classes in the woods
How will this change the classroom?
AD: It will be hard to teach with a facemask because you need facial expressions. Kindergarten involves a bit of theatre. I don't know how we are going to help children develop if we cannot console them, touch them or show them how to hold their pencil. I can see that I am going to be living in constant stress and saying 'you can't do that' and that's not l how I see teaching.
MS: I don't know where they get these ideas that they can put five-year-olds into a classroom and there's not going to be touching. The first thing they'll want to do is to give their friends a hug. It's not the same for older kids. They've gone online and they've changed their behavior.
JP: There will be attempts to space out desks or leave every other one free, but I don't see how that would make a difference. You all use the same doors. Some of our lecturers are older and at high risk. You shouldn't be put in a room with 100 students of questionable hygiene and risk your life just to teach them for an hour.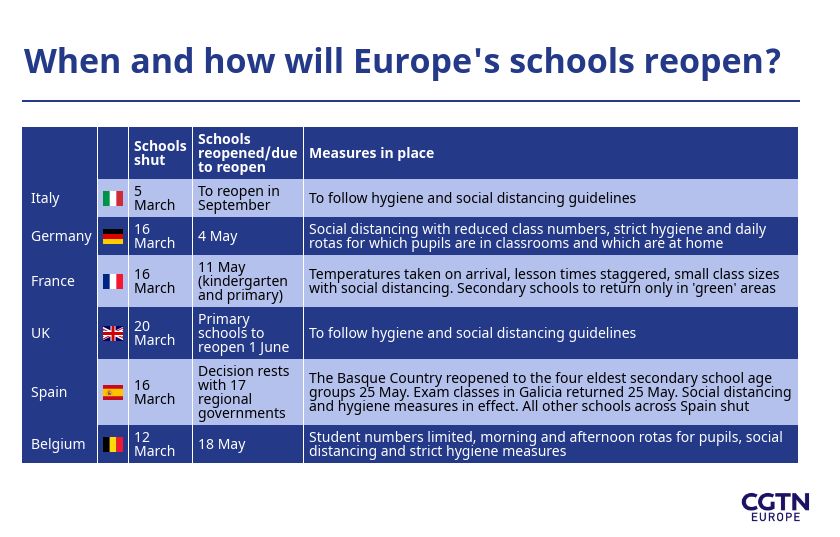 If you were talking to your country's president/prime minister now, what would you ask them to do to improve education after this crisis?
AD: In Belgium it's complicated because the Prime Minister Sophie Wilmès now decides on coronavirus matters, with several education ministers in Flanders and Wallonia who teachers also depend on. We need unity and agreements on supplies and implementing health safety measures. If everybody had been roughly in the same boat, we wouldn't have had to put as much energy into changing things now.
MS: It seems like parents are being ignored. The government needs to talk to parents at different socio-economic levels, different housing levels, different situations, different age groups and start putting together surveys so that they can come up with a plan that is forward-looking and not reactionary, so we're not all melting in our houses when July comes.
JP: More funding, which was already a problem. This crisis can be a catalyst for more staff in schools and universities to provide a more intimate learning experience. That's the best way you can ensure people get a better quality of education.
Additional reporting: Simon Ormiston & Catherine Newman.
Video editing: Pedro Duarte.
Video animation: Ben Wildi.
Check out The Pandemic Playbook , CGTN Europe's major investigation into the lessons learned from COVID-19
Copyright © 2020 CGTN. Beijing ICP prepared NO.16065310-3
Terms of use
Privacy policy
You are using an outdated browser. Please upgrade your browser to improve your experience.
Search Kids Discover
An educator's reflections on "a new normal" for schools.
August 21, 2020 by Justin Birckbichler
In this post, educator and instructional technology coach, Justin Birckbichler, shares his thoughts on the "new normal" that schools across the country are facing.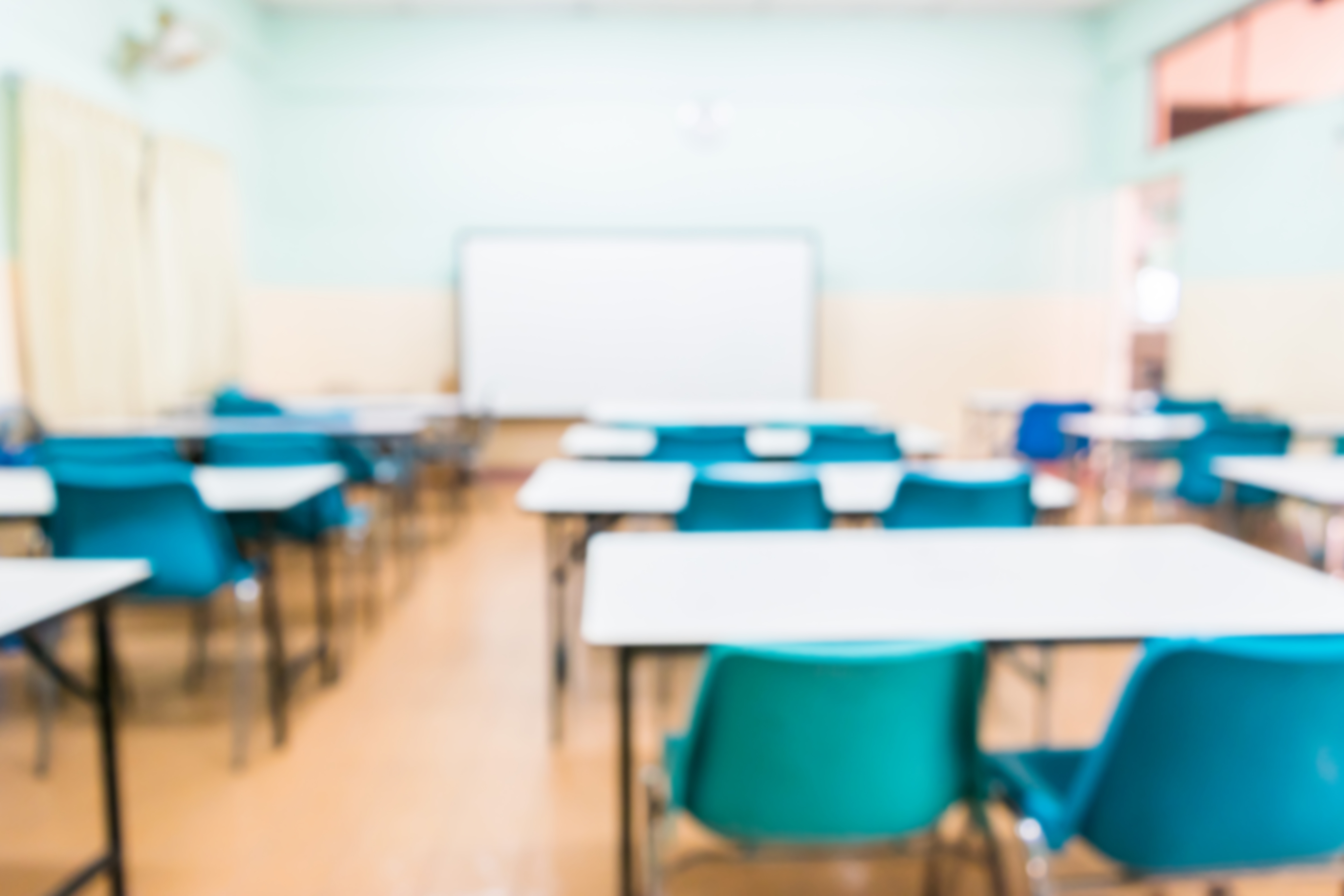 In Virginia, where I work as an instructional technology coach, all schools completely shut down for in-person instruction in March due to the pandemic. While the state gave an option to reopen schools in the fall, my district chose to begin this school year in an all-virtual manner. Given that the current situation has only gotten worse since spring, this was clearly the safest choice. Despite knowing this was the best option from a seemingly impossible decision, I'm still left with a hard to describe feeling.
While I don't have my own classroom anymore, I do have the pleasure of connecting with over 650 kids each and every day. Although the vast majority of them don't quite grasp my job – I'm either the science, computer, TV, or maintenance guy, depending who you ask, none of which are my official job title – I like to think they know that I'm there for them. I already miss seeing every single kid from the beginning of the day to the end, but it's not about me.
For many of these kids, school is a safe, special, and important place for them… even if they don't always show it in the "best" ways. The ones who will fight you hardest are the ones who secretly love being there most. Through the shutdown, throughout the summer, and beginning this year, my thoughts have been with these students – my current Lions, as well as my former Cardinals, Bobcats, and Bears. Wow, I really need to learn to stay in one school for a while.
However, we have a unique opportunity here to make a commitment to being there for the kids. Undoubtedly, it sucks that they've missed out on face-to-face instruction for over six months and counting now, but realistically they will be fine in the long run. When was the last time you added fractions with unlike denominators, or had to know the French nobleman who aided the Continental Army? We'll work out the logistics of distance/e-learning in time, but we can start on the far more important mission immediately.
We can't change the decision to be virtual or this scale of virus (although wearing a mask will help). But what we can change is how we use this time to impact our students' lives on a far greater scale.
What we must do (and now is a good time to say that this is solely my views and are not necessarily reflective of the opinions of my school, district, or state) is use this time to connect with the kids on a daily basis. When I missed three months of school as I underwent chemo in 2017 , I wrote back and forth on Google Classroom with each of my kids every single day. I learned more about those kids through that three months of writing than I did in an entire year of some previous classes. I made video calls and phone calls to keep up with them. These were moments that the students and I truly treasured, even when one student exclaimed, "Wow Mr. B you're really fat now and have no hair!" Yes, Neil, that's what chemo does.
Though I wasn't physically present with them, I never felt like I was missing out on anything because I was there in the only way I could – and we worked together to make it count.
The point of this post is to focus on what matters. It's not how we feel about it. Yes, we're upset and sad. It's not about the teaching and curriculum that's being missed. Yes, these skills are important and it's literally our job to provide them with the required knowledge. But what truly matters is growing strong connections and creating safe spaces for our students.
Ten years from now, they're not going to remember how they did on their end of year tests or what they learned in class… unless it's that the mitochondria is the powerhouse of the cell – that's important and they will remember that forever.
They will remember how we rallied around them to make them feel loved and supported even when we couldn't physically be there.
So I will wrap up this "teacher as a martyr post that Justin usually hates" and get off my soapbox by saying I know educators are all upset about the decisions of their respective districts. There's really no right answer and not everyone will be pleased with whatever choice is made. 
But we must – and I repeat, must – do everything in our power to make sure that our students know just because school will look drastically different than in any previous year, our love, support, and care for them will never change.
Be sure to check our blog for new posts from our amazing community every week!
Kids Discover
Justin Birckbichler Justin Birckbichler is an Instructional Technology Coach in Spotsylvania, VA and a Google for Education Certified Innovator. In his work, he is very passionate about forming strong relationships with students, purposeful technology integration, and thinking outside the box. Connect with him on Twitter at @MrBITRT and read his blog at blog.justinbirckbichler.com. Outside of the education world, he's is a testicular cancer survivor and spreads awareness at www.aballsysenseoftumor.com.
Already a Member, Log In:
Register below:, what best describes me.
Please send me Free Resources, Special Deals and Promotions.
Secure Server - We value your privacy. kidsdiscover.com will not sell or rent your email address to third parties
Lost your password?
Don't have an account sign up now, it's free..
Purdue Online Writing Lab Purdue OWL® College of Liberal Arts
Narrative Essays

Welcome to the Purdue OWL
This page is brought to you by the OWL at Purdue University. When printing this page, you must include the entire legal notice.
Copyright ©1995-2018 by The Writing Lab & The OWL at Purdue and Purdue University. All rights reserved. This material may not be published, reproduced, broadcast, rewritten, or redistributed without permission. Use of this site constitutes acceptance of our terms and conditions of fair use.
The Modes of Discourse—Exposition, Description, Narration, Argumentation (EDNA)—are common paper assignments you may encounter in your writing classes. Although these genres have been criticized by some composition scholars, the Purdue OWL recognizes the widespread use of these approaches and students' need to understand and produce them.
What is a narrative essay?
When writing a narrative essay, one might think of it as telling a story. These essays are often anecdotal, experiential, and personal—allowing students to express themselves in a creative and, quite often, moving ways.
Here are some guidelines for writing a narrative essay.
If written as a story, the essay should include all the parts of a story.
This means that you must include an introduction, plot, characters, setting, climax, and conclusion.
When would a narrative essay not be written as a story?
A good example of this is when an instructor asks a student to write a book report. Obviously, this would not necessarily follow the pattern of a story and would focus on providing an informative narrative for the reader.
The essay should have a purpose.
Make a point! Think of this as the thesis of your story. If there is no point to what you are narrating, why narrate it at all?
The essay should be written from a clear point of view.
It is quite common for narrative essays to be written from the standpoint of the author; however, this is not the sole perspective to be considered. Creativity in narrative essays oftentimes manifests itself in the form of authorial perspective.
Use clear and concise language throughout the essay.
Much like the descriptive essay, narrative essays are effective when the language is carefully, particularly, and artfully chosen. Use specific language to evoke specific emotions and senses in the reader.
The use of the first person pronoun 'I' is welcomed.
Do not abuse this guideline! Though it is welcomed it is not necessary—nor should it be overused for lack of clearer diction.
Have a clear introduction that sets the tone for the remainder of the essay. Do not leave the reader guessing about the purpose of your narrative. Remember, you are in control of the essay, so guide it where you desire (just make sure your audience can follow your lead).
Advertisement
Supported by
Writing Curriculum
Teach Narrative Writing With The New York Times
This teaching guide, part of our eight-unit writing curriculum, includes daily writing prompts, lessons based on selected mentor texts, and the announcement of our new "tiny memoir" personal narrative contest.
Send any friend a story
As a subscriber, you have 10 gift articles to give each month. Anyone can read what you share.
By The Learning Network
Updated, Sept., 2022 with information about and resources for our new Tiny Memoir Contest for Students , in which teenagers around the world are invited to write personal narratives of 100 words or fewer.
To learn more about other writing units, visit our writing curriculum overview .
Stories can thrill, wound, delight, uplift and teach. Telling a story vividly and powerfully is a vital skill that is deeply valued across all cultures, past and present — and narrative writing is, of course, a key genre for literacy instruction at every level.
When your students think "New York Times," they probably think of our 171-year history of award-winning journalism, and may not even realize that The Times today is full of personal narratives — on love and family , but also on how we relate to animals , live with disabilities or navigate anxiety . If you flip or scroll through sections of the paper, you'll see that personal writing is everywhere, and often ranks among the most popular pieces The Times publishes each week.
At The Learning Network, we've been posting writing prompts every school day for over a decade now, and many of them invite personal narrative. Inspired by Times articles of all kinds, the prompts ask students to tell us about their passions and their regrets, their most embarrassing moments and their greatest achievements. Thousands of students around the world respond each month, and each week during the school year we call out our favorite responses .
In this unit we're taking it a step further and turning our narrative-writing opportunities into a contest that invites students to tell their own stories. Below, you'll find plenty of ideas and resources to get your students reading, writing and thinking about their own stories, including:
✔ New narrative-writing prompts every week.
✔ Daily opportunities for students to have an authentic audience for their writing via posting comments to our forums.
✔ Guided practice with mentor texts that include writing exercises.
✔ A clear, achievable end-product (our contest ) modeled on real-world writing.
✔ The chance for students to have their work published in The New York Times.
Here's how it works.
Start with personal-narrative prompts for low-stakes writing.
We publish a variety of prompts every week that encourage narrative writing and related skills, and we invite students to respond to them on our site. Each is drawn from a student-friendly article or image that has published in The Times, and links back to those pieces. All are open for comment by students 13 and up, and every comment is read by Times editors before it is approved.
We publish two types of prompts:
1. Student Opinion Questions
These prompts invite students to read a Times article and then respond to questions that help them think about how it applies to their own lives, like these:
" Do You Hold Grudges? " " Do You Consider Your Siblings Friends? " " Have You Ever Been Ghosted? "
You can access them all, added as they publish, here . Or, check out our new collection of 445 Prompts for Narrative and Personal Writing , organized into categories like family, school, personality and childhood memories.
2. Picture Prompts
These accessible, image-driven prompts inspire a variety of kinds of writing. Many invite students to write about experiences from their own lives, like " Dog in a Backpack ," which asks: What are the weirdest, most interesting or most surprising things you've seen on public transportation?
You can find all our Picture Prompts, added as they publish, here .
At the end of each school year, we round them all up and categorize them by genre of writing. Take a look at our collections from 2017 , 2018 , 2019 , 2020 , 2021 and 2022 and scroll down to look for the categories like "What Story Could This Image Tell?" and "Share Experiences From Your Own Life" to find many prompts that can inspire narratives.
3. New for 2022: A special "rehearsal space" for teenagers to experiment: To help with our new Tiny Memoir contest , we have posted a student forum asking, " What Story From Your Life Can You Tell in 100 Words? " In it, we lead students through a few questions, and provide a few examples, to show them how. We hope that as they search for topics and try out techniques, they'll post their drafts here for others to read and comment on.
Ideas for Using Our Prompts to Teach Narrative Writing
Teachers tell us that they use these prompts in their classrooms in a variety of ways, whether to practice writing, spark discussion or inspire lessons. Here are a few suggestions for how you might weave them into a narrative writing unit:
Help students develop a daily writing habit by using prompts as warm-up activities at the start of class. Students can share their work in pairs or small groups.
Assign them as homework. Many teachers invite their students to scroll through what we've offered on any given week and choose their favorite prompt to respond to.
The comments section can offer a communal space to practice honing voice, trying new techniques and writing for a real audience. Every week, Times editors select the student comments that do these things particularly well to be featured in our roundup of our favorite comments .
If students are writing formal personal narrative essays, whether for college applications, for our contest or for any other reason, our prompts might serve as inspiration to help them find topics.
For even more ideas, check out our free, on-demand introductory webinar which features Learning Network editors discussing how to use our thousands of writing prompts for everyday low-stakes writing practice.
Read mentor texts and try some of the "writer's moves" we spotlight.
The Times is full of wonderful writing that can serve as mentor texts for helping students look at the various elements of the genre and think about how to weave specific craft moves into their own writing.
For our 2022 Tiny Memoir Contest for Students , in which students are invited to describe a meaningful true moment from their lives in 100 words or fewer, we have a new set of mentor texts, all of which can be found in our step-by-step guide: How to Write a 100-Word Narrative: A Guide for Our Tiny Memoir Contest . The 25 texts we use can also be found on this PDF .
During the years when we ran a Personal Narrative Contest that allowed students 600 words to tell a story, we broke narrative writing into several key elements and spotlighted a mentor text that does a particularly good job at each. All of them are still applicable to our new contest, which spotlights the same qualities, just in miniature. They have also been woven in to our step-by-step guide :
Tell a story about a small but memorable event or moment in your life.
Use details to show, not tell.
Write from your own point of view, in your real voice.
Use dialogue effectively.
Drop the reader into a scene.
Tell a complete story, with a true narrative arc.
Reflect on the experience and give the reader a take-away.
After students read each of the mentor texts on this list and focus on a specific technique, we invite them to "Now Try This" via an exercise that helps them practice that element. Then, we provide additional mentor text examples, as well as a list of questions to consider while reading any of them. The goal is to demystify what good writing looks like, and encourage students to practice concrete exercises to use those techniques.
But our favorite mentor texts to assign? The work of the teenage winners of our narrative contests. Here is 2019's collection , here is 2020's , and here is 2021's . Which of these pieces do your students like best? What "writer's moves" might they emulate in their own work?
We also invited three teenagers who won our 2019 contest to annotate their winning narratives for our "Annotated by the Author" series. In these pieces, they demystify their writing process and share ideas other students can try in their own essays.
Annotated by the Author: 'Speechless'
Annotated by the Author: 'Pants on Fire'
Annotated by the Author: 'Cracks in the Pavement'
In addition, we have a piece annotated by the college-aged author of a winning Modern Love piece. In Annotated by the Author: 'Why Can't Men Say "I Love You" to Each Other?' Ricardo F. Jaramillo tells us how to make your reader want to keep reading, how to balance scenes and ideas, why you can't write a personal essay without "looking inside," and much more.
Enter our " Tiny Memoir" Personal Narrative Essay Contest .
At this point in the unit, your students will have practiced writing about their lives using our many prompts. They will also have read several mentor texts, and practiced elements of personal writing with each one. Now, we hope, they can produce a polished piece of writing that brings it all together.
In the past, our contest asked for a "short, powerful story about a meaningful life experience." It still does — the only difference is 500 words. In the past, students had 600 words to develop their story, but for 2022 we're asking for a "tiny memoir" instead. We hope that this new challenge will be fun for your students, and a useful exercise if they are going on to write longer pieces, such as for a college essay.
Beyond a caution to write no more than 100 words, our contest is fairly open-ended. We're not asking students to write to a particular theme or use a specific structure or style; instead, we encourage them to experiment and produce something that they feel represents their real voice, telling a tale that matters to them.
All student work will be read by Times editors or journalists and/or by educators from around the country. Winners will have their work published on our site and, perhaps, in the print New York Times.
Though the contest is slightly different this year, we still recommend that before students submit, they watch this two-minute video in which student winners from past years share advice on the writing, editing and submission process. Ask students:
What techniques did these students employ that helped make their entries successful?
What did these students gain from having entered this contest? What were some of the challenges they encountered?
What advice can your students use as they work on their own submissions?
This contest will run from Sept. 14-Oct. 12, 2022. Here are the rules and guidelines .
Additional Resources
While the core of our unit is the prompts, mentor texts and contest, we also offer additional resources to inspire and support teachers, including lesson plans and great ideas from our readers around personal narrative writing.
Lesson Plans
" From 'Lives' to 'Modern Love': Writing Personal Essays With Help From The New York Times "
" I Remember: Teaching About the Role of Memory Across the Curriculum "
" Creative State of Mind: Focusing on the Writing Process "
" Writing Narratives With 'Tiny Love Stories' "
" Telling Short, Memorable Stories With Metropolitan Diary "
Reader Ideas
" Flipping the Script on the College Essay With Help From The New York Times "
" Teaching Great Writing One Sentence at a Time "
" Using the Modern Love Podcast to Teach Narrative Writing "
" Fostering Selfhood and Inspiring Student Writers Using 'Metropolitan Diary' "
Teaching Narrative Writing With The New York Times (On-Demand)
Personal Narratives From the Newsroom to the Classroom (On-Demand)
Tiny Teaching Stories: 'How Will We Navigate This New Normal?'
The Powerful Moments of Your Lives, Distilled
We invite teachers to share their triumphs and frustrations, the hilarious or absurd moments of their lives, in no more than 100 words.
For more Tiny Teaching Stories, click here .
To submit your own story, click here .
'How Will We Navigate This New Normal?'
I put Bill Nye's viral Tik Tok about masks on Google Classroom saying: I don't know how many of ya'll are still checking school emails. … Soon I had a stream of precious digital avatars replying:
"I am here!" "I miss you." "God Bless you, Ms."
Missing the "Good Mornings" Now, so many are mourning At our county's epicenter
But the proverbial They Tell us it is safe
How will we navigate this new normal? Without hugs & shared Taki bags? Without Uno games or small groups? Only a few more weeks...
Amanda Ladish 8th and 9th grade English as a second language Springdale, Ark.
'A Mother Who Shot Her Boyfriend'
They pulled me into the office to say you would be in my class because they thought I'd be the best teacher for you. You were living with your grandmother and were anxiously awaiting the day you could go stay with your mom again. We talked about it all the time.
I was watching the news one night, heard the story about a mother who shot her boyfriend, sat straight up in bed knowing that was your mom. You were absent the next day. I called Grandma that afternoon. She told me it was true. My heart broke for you.
Laura Kirkpatrick 6th-8th grades, instructional coach, English/language arts Alamogordo, N.M.
'Poems From the Pandemic'
The shutdown of our district disrupted a Gwendolyn Brooks poetry unit that was just gathering steam. Continuing the study online, my students analyzed Brooks' work but more importantly wrote poems that honored her style: gender poems, pride poems, personal-hero poems. A few students mimicked her iconic " We Real Cool ."
To celebrate the writing, I am assembling a souvenir book of students' drafts to be disseminated when we see each other in person again. These poems from the pandemic channeled students' creativity in ways I could not have imagined.
Karen Yelton-Curtis 11th grade language and literature Fresno, Calif.
'He Always Seemed Weary'
He was my challenge. He would come sit in my office, and we would just talk. His eyes always seemed to be heavy, and he always seemed weary. He was barely passing. He was the kind of person who had a presence when he entered the room, but he didn't know it. His spirit's light bulb was dim, and he was lost. That's how he was when his time was up, and he graduated. I worried.
Years later, he surprised me and came to my new school in his Navy uniform. He thanked me for just listening.
Rakiba Mitchell High school counselor Detroit
'Poop and More Poop'
I teach 12th grade. Mature and articulate seniors who have ideas that continue to amaze me even after almost 20 years. Sometimes, however, a student still says or writes something confounding. During the personal-narrative unit one fall, a senior ended a very touching piece about a hospitalized loved one with a phrase that's been burned into my memory.
I agonized over how to talk with him about it. His response when we talked? He simply hadn't known how to end it. Now years later, "Poop and more poop" is my response to many of life's absurdities.
Martha Aborn-Paribello 12th grade English Storrs, Conn.
About This Project
Teachers' lives are packed with powerful moments: moments of triumph, frustration, absurdity, joy, revelation, and hilarity. We want to hear about them.
Submit your Tiny Teaching Story, in no more than 100 words, here .
Edited by Catherine Gewertz
Sign Up for EdWeek Update
Edweek top school jobs.
Sign Up & Sign In