Definition and Examples of Evaluation Essays
An Introduction to Punctuation
Ph.D., Rhetoric and English, University of Georgia
M.A., Modern English and American Literature, University of Leicester
B.A., English, State University of New York
An evaluation essay is a composition that offers value judgments about a particular subject according to a set of criteria. Also called evaluative writing , evaluative essay or report , and critical evaluation essay .
An evaluation essay or report is a type of argument that provides evidence to justify a writer's opinions about a subject.
"Any kind of review is essentially a piece of evaluative writing," says Allen S. Goose. "This type of writing calls for the critical thinking skills of analysis, synthesis, and evaluation" ( 8 Kinds of Writing , 2001).
Observations
"Without good reasons for liking or disliking certain things, students can never get beyond being passive receivers of marketing, fickle consumers without a basis for their opinions. Writing evaluation papers asks them to question why they feel the way they do." (Allison D. Smith, et al., Teaching in the Pop Culture Zone: Using Popular Culture in the Composition Classroom . Wadsworth, 2009)
How to Evaluate
"If you are evaluating a piece of writing, then you are going to need to thoroughly read the work. While you read the work, keep in mind the criteria you are using to evaluate. The evaluative aspects may be: grammar, sentence structure, spelling, content, usage of sources, style, or many other things. Other things to consider when evaluating a piece of writing is whether the writing appealed to its target audience . Was there an emotional appeal? Did the author engage the audience, or was the piece lacking something? ..."If you are evaluating anything else, use your head. You need to try, use, or test whatever thing you are evaluating. That means you should not evaluate a 2005 Chevrolet Corvette unless you have the $45,000 (or more) to buy one, or the money to rent one. You also need the know-how of driving a car of that power and a base of knowledge of other cars that you have tested to compare it to." (Joe Torres, Rhetoric and Composition Study Guide . Global Media, 2007)
Identifying Criteria for an Evaluation
" Make a list of prominent, widely recognized standards for judging your subject. If you do not know the standards usually used to evaluate your subject, you could do some research . For example, if you are reviewing a film, you could read a few recent film reviews online or in the library, noting the standards that reviewers typically use and the reasons that they assert for liking or disliking a film. If you are evaluating a soccer team or one winning (or losing) game, you could read a book on coaching soccer or talk to an experienced soccer coach to learn about what makes an excellent soccer team or winning game." (Rise B. Axelrod and Charles R. Cooper, Axelrod & Cooper's Concise Guide to Writing , 4th ed. Bedford/St. Martin's, 2006)
Ways of Organizing an Evaluation Essay
"One way to organize an evaluation essay is point-by-point: describe one element of the subject and then evaluate it; present the next element and evaluate it; and so on. Comparison/contrast could be an organizing structure as well, in which you evaluate something by comparing (or contrasting) it to a known item. Culinary and music reviews often use this strategy. Chronological organization can be used for evaluating an event (either current or historical). Sequential organization can be used when describing how something works and evaluating the effectiveness of the process, procedure, or mechanism. Spatial organization can be used for evaluating art or architecture in which you describe and evaluate one element of the artifact and then move spatially to the next major element to be described and evaluated." (David S. Hogsette, Writing That Makes Sense: Critical Thinking in College Composition . Wipf and Stock, 2009)
Holistic Grading (Composition)
What Is Composition? Definition, Types, and Examples
Moving Past the Five Paragraph Essay
The Definition of a Review in Composition
Topical Organization Essay
Definition and Examples of Analysis in Composition
How to Write a Critical Essay
Sample Essay Rubric for Elementary Teachers
Understanding Organization in Composition and Speech
How to Make a Rubric for Differentiation
revision (composition)
Development in Composition: Building an Essay
Audience Analysis in Speech and Composition
What Is a Personal Essay (Personal Statement)?
How to Teach the Compare and Contrast Essay
Critical Thinking Definition, Skills, and Examples
By clicking "Accept All Cookies", you agree to the storing of cookies on your device to enhance site navigation, analyze site usage, and assist in our marketing efforts.
7 Steps for How to Write an Evaluation Essay (Example & Template)
In this ultimate guide, I will explain to you exactly how to write an evaluation essay.
1. What is an Evaluation Essay?
An evaluation essay should provide a critical analysis of something.
You're literally 'evaluating' the thing you're looking up.
Here's a couple of quick definitions of what we mean by 'evaluate':
Merriam-Webster defines evaluation as: "to determine the significance, worth, or condition of usually by careful appraisal and study"
Collins Dictionary says: "If you evaluate something or someone, you consider them in order to make a judgment about them, for example about how good or bad they are."
Here's some synonyms for 'evaluate':
So, we could say that an evaluation essay should carefully examine the 'thing' and provide an overall judgement of it.
Here's some common things you may be asked to write an evaluation essay on:
This is by no means an exhaustive list. Really, you can evaluate just about anything!
Get a Pdf of this article for class
Enjoy subscriber-only access to this article's pdf
2. How to write an Evaluation Essay
There are two secrets to writing a strong evaluation essay. The first is to aim for objective analysis before forming an opinion. The second is to use an evaluation criteria.
Aim to Appear Objective before giving an Evaluation Argument
Your evaluation will eventually need an argument.
The evaluation argument will show your reader what you have decided is the final value of the 'thing' you're evaluating.
But in order to convince your reader that your evaluative argument is sound, you need to do some leg work.
The aim will be to show that you have provided a balanced and fair assessment before coming to your conclusion.
In order to appear balanced you should:
Discuss both the pros and cons of the thing
Discuss both the strengths and weaknesses of the thing
Look at the thing from multiple different perspectives
Be both positive and critical. Don't make it look like you're biased towards one perspective.
In other words, give every perspective a fair hearing.
You don't want to sound like a propagandist. You want to be seen as a fair and balanced adjudicator.
Use an Evaluation Criteria
One way to appear balanced is to use an evaluation criteria.
An evaluation criteria helps to show that you have assessed the 'thing' based on an objective measure.
Here's some examples of evaluation criteria:
Strength under pressure
Longevity (ability to survive for a long time)
Ease of use
Ability to get the job done
Friendliness
Punctuality
Ability to predict my needs
Calmness under pressure
Attentiveness
A Bed and Breakfast
Breakfast options
Taste of food
Comfort of bed
Local attractions
Service from owner
Cleanliness
We can use evaluation criteria to frame out ability to conduct the analysis fairly.
This is especially true for if you have to evaluate multiple different 'things'. For example, if you're evaluating three novels, you want to be able to show that you applied the same 'test' on all three books!
This will show that you gave each 'thing' a fair chance and looked at the same elements for each.
3. How to come up with an Evaluation Argument
After you have:
Looked at both good and bad elements of the 'thing', and
Used an evaluation criteria
You'll then need to develop an evaluative argument. This argument shows your own overall perspective on the 'thing'.
Remember, you will need to show your final evaluative argument is backed by objective analysis. You need to do it in order!
Analyze first. Evaluate second.
Here's an example.
Let's say you're evaluating the quality of a meal.
You might say:
A strength of the meal was its presentation. It was well presented and looked enticing to eat.
A weakness of the meal was that it was overcooked. This decreased its flavor.
The meal was given a low rating on 'cost' because it was more expensive than the other comparative meals on the menu.
The meal was given a high rating on 'creativity'. It was a meal that involved a thoughtful and inventive mix of ingredients.
Now that you've looked at some pros and cons and measured the meal based on a few criteria points (like cost and creativity), you'll be able to come up with a final argument:
Overall, the meal was good enough for a middle-tier restaurant but would not be considered a high-class meal. There is a lot of room for improvement if the chef wants to win any local cooking awards.
Evaluative terms that you might want to use for this final evaluation argument might include:
All things considered
With all key points in mind
4. Evaluation Essay Outline (with Examples)
Okay, so now you know what to do, let's have a go at creating an outline for your evaluation essay!
Here's what I recommend:
4.1 How to Write your Introduction
In the introduction, feel free to use my 5-Step INTRO method . It'll be an introduction just like any other essay introduction .
And yes, feel free to explain what the final evaluation will be.
So, here it is laid out nice and simple.
Write one sentence for each point to make a 5-sentence introduction:
Interest: Make a statement about the 'thing' you're evaluating that you think will be of interest to the reader. Make it a catchy, engaging point that draws the reader in!
Notify: Notify the reader of any background info on the thing you're evaluating. This is your chance to show your depth of knowledge. What is a historical fact about the 'thing'?
Translate: Re-state the essay question. For an evaluative essay, you can re-state it something like: "This essay evaluates the book/ product/ article/ etc. by looking at its strengths and weaknesses and compares it against a marking criteria".
Report: Say what your final evaluation will be. For example you can say "While there are some weaknesses in this book, overall this evaluative essay will show that it helps progress knowledge about Dinosaurs."
Outline: Simply give a clear overview of what will be discussed. For example, you can say: "Firstly, the essay will evaluate the product based on an objective criteria. This criteria will include its value for money, fit for purpose and ease of use. Next, the essay will show the main strengths and weaknesses of the product. Lastly, the essay will provide a final evaluative statement about the product's overall value and worth."
If you want more depth on how to use the INTRO method, you'll need to go and check out our blog post on writing quality introductions.
4.2 Example Introduction
This example introduction is for the essay question: Write an Evaluation Essay on Facebook's Impact on Society.
"Facebook is the third most visited website in the world. It was founded in 2004 by Mark Zuckerberg in his college dorm. This essay evaluates the impact of Facebook on society and makes an objective judgement on its value. The essay will argue that Facebook has changed the world both for the better and worse. Firstly, it will give an overview of what Facebook is and its history. Then, it will examine Facebook on the criteria of: impact on social interactions, impact on the media landscape, and impact on politics."
You'll notice that each sentence in this introduction follows my 5-Step INTRO formula to create a clear, coherent 5-Step introduction.
4.3 How to Write your Body Paragraphs
The first body paragraph should give an overview of the 'thing' being evaluated.
Then, you should evaluate the pros and cons of the 'thing' being evaluated based upon the criteria you have developed for evaluating it.
Let's take a look below.
4.4 First Body Paragraph: Overview of your Subject
This first paragraph should provide objective overview of your subject's properties and history. You should not be doing any evaluating just yet.
The goal for this first paragraph is to ensure your reader knows what it is you're evaluating. Secondarily, it should show your marker that you have developed some good knowledge about it.
If you need to use more than one paragraph to give an overview of the subject, that's fine.
Similarly, if your essay word length needs to be quite long, feel free to spend several paragraphs exploring the subject's background and objective details to show off your depth of knowledge for the marker.
4.5 First Body Paragraph Example
Sticking with the essay question: Write an Evaluation Essay on Facebook's Impact on Society , this might be your paragraph:
"Facebook has been one of the most successful websites of all time. It is the website that dominated the 'Web 2.0' revolution, which was characterized by user two-way interaction with the web. Facebook allowed users to create their own personal profiles and invite their friends to follow along. Since 2004, Facebook has attracted more than one billion people to create profiles in order to share their opinions and keep in touch with their friends."
Notice here that I haven't yet made any evaluations of Facebook's merits?
This first paragraph (or, if need be, several of them) should be all about showing the reader exactly what your subject is – no more, no less.
4.6 Evaluation Paragraphs: Second, Third, Forth and Fifth Body Paragraphs
Once you're confident your reader will know what the subject that you're evaluating is, you'll need to move on to the actual evaluation.
For this step, you'll need to dig up that evaluation criteria we talked about in Point 2.
For example, let's say you're evaluating a President of the United States.
Your evaluation criteria might be:
Impact on world history
Ability to pass legislation
Popularity with voters
Morals and ethics
Ability to change lives for the better
Really, you could make up any evaluation criteria you want!
Once you've made up the evaluation criteria, you've got your evaluation paragraph ideas!
Simply turn each point in your evaluation criteria into a full paragraph.
How do you do this?
Well, start with a topic sentence.
For the criteria point 'Impact on world history' you can say something like: "Barack Obama's impact on world history is mixed."
This topic sentence will show that you'll evaluate both pros and cons of Obama's impact on world history in the paragraph.
Then, follow it up with explanations.
"While Obama campaigned to withdraw troops from Iraq and Afghanistan, he was unable to completely achieve this objective. This is an obvious negative for his impact on the world. However, as the first black man to lead the most powerful nation on earth, he will forever be remembered as a living milestone for civil rights and progress."
Keep going, turning each evaluation criteria into a full paragraph.
4.7 Evaluation Paragraph Example
Let's go back to our essay question: Write an Evaluation Essay on Facebook's Impact on Society .
I've decided to use the evaluation criteria below:
impact on social interactions;
impact on the media landscape;
impact on politics
Naturally, I'm going to write one paragraph for each point.
If you're expected to write a longer piece, you could write two paragraphs on each point (one for pros and one for cons).
Here's what my first evaluation paragraph might look like:
"Facebook has had a profound impact on social interactions. It has helped people to stay in touch with one another from long distances and after they have left school and college. This is obviously a great positive. However, it can also be seen as having a negative impact. For example, people may be less likely to interact face-to-face because they are 'hanging out' online instead. This can have negative impact on genuine one-to-one relationships."
You might notice that this paragraph has a topic sentence, explanations and examples. It follows my perfect paragraph formula which you're more than welcome to check out!
4.8 How to write your Conclusion
To conclude, you'll need to come up with one final evaluative argument.
This evaluation argument provides an overall assessment. You can start with "Overall, Facebook has been…" and continue by saying that (all things considered) he was a good or bad president!
Remember, you can only come up with an overall evaluation after you've looked at the subject's pros and cons based upon your evaluation criteria.
In the example below, I'm going to use my 5 C's conclusion paragraph method . This will make sure my conclusion covers all the things a good conclusion should cover!
Like the INTRO method, the 5 C's conclusion method should have one sentence for each point to create a 5 sentence conclusion paragraph.
The 5 C's conclusion method is:
Close the loop: Return to a statement you made in the introduction.
Conclude: Show what your final position is.
Clarify: Clarify how your final position is relevant to the Essay Question.
Concern: Explain who should be concerned by your findings.
Consequences: End by noting in one final, engaging sentence why this topic is of such importance. The 'concern' and 'consequences' sentences can be combined
4.9 Concluding Argument Example Paragraph
Here's a possible concluding argument for our essay question: Write an Evaluation Essay on Facebook's Impact on Society .
"The introduction of this essay highlighted that Facebook has had a profound impact on society. This evaluation essay has shown that this impact has been both positive and negative. Thus, it is too soon to say whether Facebook has been an overall positive or negative for society. However, people should pay close attention to this issue because it is possible that Facebook is contributing to the undermining of truth in media and positive interpersonal relationships."
Note here that I've followed the 5 C's conclusion method for my concluding evaluative argument paragraph.
5. Evaluation Essay Example Template
Below is a template you can use for your evaluation essay , based upon the advice I gave in Section 4:
6. 23+ Good Evaluation Essay Topics
Okay now that you know how to write an evaluation essay, let's look at a few examples.
For each example I'm going to give you an evaluation essay title idea, plus a list of criteria you might want to use in your evaluation essay.
6.1 Evaluation of Impact
Evaluate the impact of global warming on the great barrier reef. Recommended evaluation criteria: Level of bleaching; Impact on tourism; Economic impact; Impact on lifestyles; Impact on sealife
Evaluate the impact of the Global Financial Crisis on poverty. Recommended evaluation criteria: Impact on jobs; Impact on childhood poverty; Impact on mental health rates; Impact on economic growth; Impact on the wealthy; Global impact
Evaluate the impact of having children on your lifestyle. Recommended evaluation criteria: Impact on spare time; Impact on finances; Impact on happiness; Impact on sense of wellbeing
Evaluate the impact of the internet on the world. Recommended evaluation criteria: Impact on connectedness; Impact on dating; Impact on business integration; Impact on globalization; Impact on media
Evaluate the impact of public transportation on cities. Recommended evaluation criteria: Impact on cost of living; Impact on congestion; Impact on quality of life; Impact on health; Impact on economy
Evaluate the impact of universal healthcare on quality of life. Recommended evaluation criteria: Impact on reducing disease rates; Impact on the poorest in society; Impact on life expectancy; Impact on happiness
Evaluate the impact of getting a college degree on a person's life. Recommended evaluation criteria: Impact on debt levels; Impact on career prospects; Impact on life perspectives; Impact on relationships
6.2 Evaluation of a Scholarly Text or Theory
Evaluate a Textbook. Recommended evaluation criteria: clarity of explanations; relevance to a course; value for money; practical advice; depth and detail; breadth of information
Evaluate a Lecture Series, Podcast or Guest Lecture. Recommended evaluation criteria: clarity of speaker; engagement of attendees; appropriateness of content; value for monet
Evaluate a journal article. Recommended evaluation criteria: length; clarity; quality of methodology; quality of literature review; relevance of findings for real life
Evaluate a Famous Scientists. Recommended evaluation criteria: contribution to scientific knowledge; impact on health and prosperity of humankind; controversies and disagreements with other scientists.
Evaluate a Theory. Recommended evaluation criteria: contribution to knowledge; reliability or accuracy; impact on the lives of ordinary people; controversies and contradictions with other theories.
6.3 Evaluation of Art and Literature
Evaluate a Novel. Recommended evaluation criteria: plot complexity; moral or social value of the message; character development; relevance to modern life
Evaluate a Play. Recommended evaluation criteria: plot complexity; quality of acting; moral or social value of the message; character development; relevance to modern life
Evaluate a Film. Recommended evaluation criteria: plot complexity; quality of acting; moral or social value of the message; character development; relevance to modern life
Evaluate an Artwork. Recommended evaluation criteria: impact on art theory; moral or social message; complexity or quality of composition
6.4 Evaluation of a Product or Service
Evaluate a Hotel or Bed and Breakfast. Recommended evaluation criteria: quality of service; flexibility of check-in and check-out times; cleanliness; location; value for money; wi-fi strength; noise levels at night; quality of meals; value for money
Evaluate a Restaurant. Recommended evaluation criteria: quality of service; menu choices; cleanliness; atmosphere; taste; value for money.
Evaluate a Car. Recommended evaluation criteria: fuel efficiency; value for money; build quality; likelihood to break down; comfort.
Evaluate a House. Recommended evaluation criteria: value for money; build quality; roominess; location; access to public transport; quality of neighbourhood
Evaluate a Doctor. Recommended evaluation criteria: Quality of service; knowledge; quality of equipment; reputation; value for money.
Evaluate a Course. Recommended evaluation criteria: value for money; practical advice; quality of teaching; quality of resources provided.
7. Concluding Advice
Evaluation essays are common in high school, college and university.
The trick for getting good marks in an evaluation essay is to show you have looked at both the pros and cons before making a final evaluation analysis statement.
You don't want to look biased.
That's why it's a good idea to use an objective evaluation criteria, and to be generous in looking at both positives and negatives of your subject.
Read Also: 39 Better Ways to Write 'In Conclusion' in an Essay
I recommend you use the evaluation template provided in this post to write your evaluation essay. However, if your teacher has given you a template, of course use theirs instead! You always want to follow your teacher's advice because they're the person who will be marking your work.
Good luck with your evaluation essay!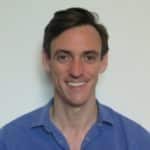 Chris Drew (PhD)
Dr. Chris Drew is the founder of the Helpful Professor. He holds a PhD in education and has published over 20 articles in scholarly journals. He is the former editor of the Journal of Learning Development in Higher Education.
Chris Drew (PhD) https://helpfulprofessor.com/author/admin/ Autoethnography: 10 Examples & Definition
Chris Drew (PhD) https://helpfulprofessor.com/author/admin/ 119 Bloom's Taxonomy Examples
Chris Drew (PhD) https://helpfulprofessor.com/author/admin/ 14 Types of Qualitative Research
Chris Drew (PhD) https://helpfulprofessor.com/author/admin/ 12 Types of Communication
Leave a Comment Cancel Reply
Your email address will not be published. Required fields are marked *
Secrets of Writing an Excellent Evaluation Essay
05 July, 2020
14 minutes read
Author: Elizabeth Brown
Many people prefer to check reviews on the movie or book before watching or reading it. The summary information and honest point of view on the subject matter are usually included in an evaluation essay. You just need to analyze both sides of the chosen criterion through thorough research, analysis of your thesis, and examination of your own values. To write a good evaluation essay, you should forget about your feelings and create an objective overview of the topic. That way, you will reveal the truth about the real worth of the particular subject matter.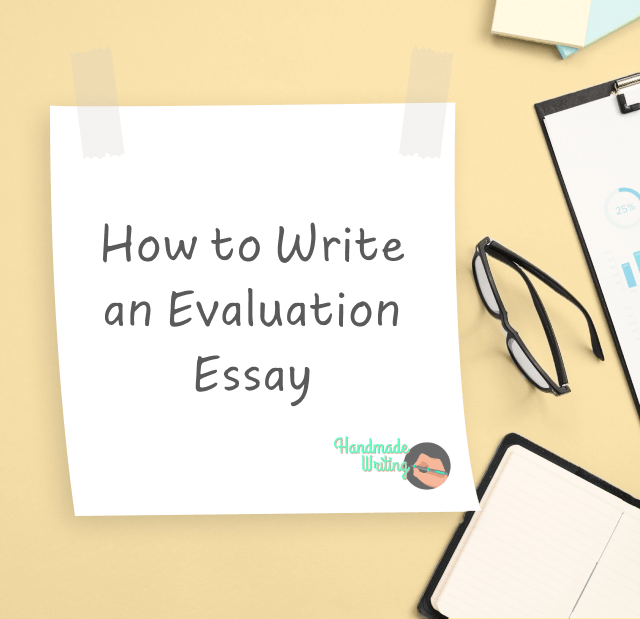 So, what is an evaluation essay? The answer to this question you will find out in this post.
What Is an Evaluation Essay?
An evaluation paper is a kind of essay in which you express your argumentative point of view on various topics. As a form of literary thinking, it is based on much more than just a quick judgment about a person, place, or object. The common standards of evaluation writing, such as clearance, objectivity, and coherence, are to be followed throughout the text. These standards help identify how well a subject meets up or falls short of the ideal. No wonder this kind of essay is widely used for scientific purposes when the comparison of two inventions or technologies is required. In an evaluation essay, all the arguments are delivered objectively, while your personal opinion is stated at the very end as a summary.
On the Internet, you can find lots of reviews with one sentence only: "This essay is fine." Does it look informative to you? Can you rely on this kind of feedback? Let's be honest, such a review can hardly provide you with a clear understanding of whether the subject is worth your attention or not. The main feature of an evaluation essay is that it contains details and evidence to support your point of view. Instead of discussing every observation, you just need to underpin your point of view with examples that will make your paper look convincing.
CJE guidelines
How to start an evaluation essay? What needs to be preconsidered? Every evaluation essay consists of three structural elements – criteria, judgement, and evidence. Let's get deeper into details.
The criteria that you choose should evaluate a person or subject through the prism of their ideal version. What can their best features be? For instance, you would expect an interesting plot and professional acting from a movie. Once you have specific benchmarks in mind, they can be used to evaluate these points.
The judgement aspect is used to estimate whether or not the benchmarks have been met. For instance, you can start a movie evaluation from judging whether it aligns with the specific benchmark. Does it offer the quality acting you expect? Does it have gaps in the plot? These are only some of the possible options to consider.
Remember that you must develop clues to advocate your judgements. For instance, if you make the judgement that the movie quality does not meet your expectations, you should be ready to provide evidence. Without eligible evidence, your evaluation essay won't look convincing.
When structuring your evaluation essay, it is crucial to address a different criterion in each paragraph. In that paragraph, you should reflect on each criterion, make the relevant judgements and provide supporting proofs.
How to Write an Evaluation Essay?
With this step-by-step guide, you will learn how to write an evaluation essay. Here are the major steps to be taken:
Choose your topic. Whatever kind of essay you are writing, you will have to take this step. Your topic can be offered by your instructor, as the case may be. But if you have to choose it yourself, you should consider a subject that you are familiar with. Thus, it will be easier for you to take an in-depth look at the subject and make a judgement on its value.
Create a thesis statement. This is an important element of your essay as it contains the general purpose of the evaluation. In the thesis, you need to reflect on the criteria being used to judge the subject matter and state its value. Your statement should look apparent and to the point. In the process of writing, you may revise it as your essay gets shaped.
Identify the criteria to be used for accessing the subject matter. Determine the benchmarks in your essay in order to make it interesting and engaging. The criteria you choose will depend on the subject of your evaluation. For instance, a movie will be judged using different points of reference than a book.
Find supporting evidence . Don't forget that an essay is not just about your opinion. You will need to find some supporting information from trustworthy sources while making each judgement. Don't think that stating the movie or book title is enough. Use some questions to find out answers that can help you collect more information. How can you evaluate the subject? What kind of readers are you focused on? Will you focus on good or bad sides of the subject?
Write a draft of your essay . All you need to do is to continue writing. As soon as you have something written on paper, you will rewrite or restructure it unless you are totally happy with the result.
Review, revise and rewrite. When a draft is completed, you will read over your work and make some changes if needed. You should be ready to rewrite your paper several times to get it just right.
Evaluation Essay Example
Here, you will find a well-written evaluation essay example that you can use for yourself:
https://academichelp.net/samples/academics/essays/evaluation/standardized-tests.html
https://www.examples.com/education/evaluation-essay-examples.html
Evaluation Essay VS Review
An evaluation essay is widely associated with a review paper. This is a common mistake many students make. Although the two types of paper have some similarities, there are more differences that set them apart. You can take a look at those differences in the table below.
Tips on Writing an Evaluation Essay from Our Experts
Following the quick tips below, you will find it easier to write an effective evaluation argument essay:
Provide the right amount of details: Make sure you explain your thoughts clearly and provide sufficient information to convince the reader in the correctness of your judgment.
Thesis sentence should reveal your actual opinion. If you want to build up the basis for your body, you can include the main reasons for your evaluation in the thesis sentence.
Know your target audience. By knowing your reader, you can adjust the plot to their specific needs. Whether you write for college students or professors, you will have to apply a bit different approach in the language choice.
Make some notes. By using a three-column note-taking method, you can organize your thoughts. The columns of criteria, evidence, and judgment will contain the relevant information which will not let you forget or mix facts.
Be opinionated . By sounding passionate in your evaluation essay, you will increase your chances of catching readers' attention. The use of vivid nouns and engaging verbs will strengthen the effect produced by your paper. You should have a strong judgment of how the particular subject is either better or worse than other subjects of the same type.
Back up every judgement you make. Every time you make a judgment, you should be ready to use specific, interesting, and convincing reasons to make it up. For evidence, you can describe the subject, use funny stories, or compare and contrast some notions with a similar subject.
Provide counter-arguments. When you disagree with what most people think about the particular subject, it makes sense to provide some counter-arguments. This will make the narration more engaging for readers.
List of 50 Evaluation Topics
Since there are many people and objects you are able to assess, an evaluation essay can be written on a wide range of topics. To evaluate something, you will need to compare it with an example within a subject you have chosen. Some possible evaluation essay topics can be found below:
Analyze the dissimilarity between seeing a sporting event live and watching it on ITV.
Create a comparative assessment of watching a sporting event in a cafe and watching it without leaving the comfort of your home.
Evaluate the experience of watching a sporting event on your own and with other people.
Evaluate how a recent drama movie portrays the tragedies of real life.
Evaluate a classic criminal movie and what it states about the real crime rates in the modern society.
Evaluate your favorite Chinese restaurant.
Compare two popular Chinese restaurants in your city.
Appraise football or basketball from the perspective of a contestant or that of a watcher.
Analyze the way in which football or basketball has advanced over the last decade.
Discuss the influence of ESPN on sporting events.
Evaluate the coverage of the latest Eurovision Song Contest.
Evaluate a fancy restaurant for how it makes the customer feel after having the meal
Analyze the way in which a popular horror movie depicts people's fears.
Assess a classic action movie and talk about its ideas regarding the functions of men and women.
Explore the change that occurred in recent war movies if compared to classic war movies.
How do drama books affect readers?
Evaluate a book about war and analyze whether it addresses current concerns associated with war and peace.
Evaluate the effects of online educational programs on students' performance.
Do historical movies encourage history learning?
Evaluate an Italian cafe located in your city. What is the difference between the Italian and local food?
What makes a traditional Italian meal great?
Can hamburgers be healthy? Mention some details and provide relevant arguments.
How mental health issues affect students' academic performance?
Analyze teachers' responsibilities in terms of elementary students' needs.
Evaluate the power of verbal encouragement as a motivational factor in the educational process.
Critically reflect on education services provided to children experiencing difficulties in learning.
Discuss the advantages and disadvantages of German secondary education.
Evaluate teaching methods used at the American universities.
Ways in which online libraries affect the students' academic performance.
How well the film "BraveHeart" portrays historical events?
Analyze a movie produced in a foreign country and discuss how it reveals its national characteristics.
Assess Kate Winslet's play in "Titanic" and discuss which means this actor applies to adapt to this role.
Make a comparison between modern and classic drama movies.
Assess the distinct approaches used to transfer data from a smartphone to a PC.
Make comparisons between various phone plans and determine which provider has the best deals for travelers.
Assess current information security methods. Which one is the most efficient?
Assess the key characteristics of WhatsApp.
Compare the use of several cloud systems that can be implemented by the movie hub website.
Estimate the chances of Facebook as a marketing resource.
Evaluate the effectiveness of online advertising.
Assess the existing approaches to using the Internet in colleges.
Analyze the consequences of cultural shock.
Assess the negative sides of overwhelming cultural diversity in the United States.
Discuss the development path of rap and hip-hop music.
What is the impact of Buddhism on Indian culture?
Compare two popular social media platforms in terms of their  users, features, and benefits.
Evaluate the latest version of your favorite smartphone and estimate the positive or negative changes that will affect the industry.
Compare an educational approach in the military, Christian, or classical school.
Evaluate the SAT versus the ACT tests.
Compare the foreign policies established by a few states in the US.
Note that our company provides academic writing help. You can buy an essay written from scratch by our  essay writer .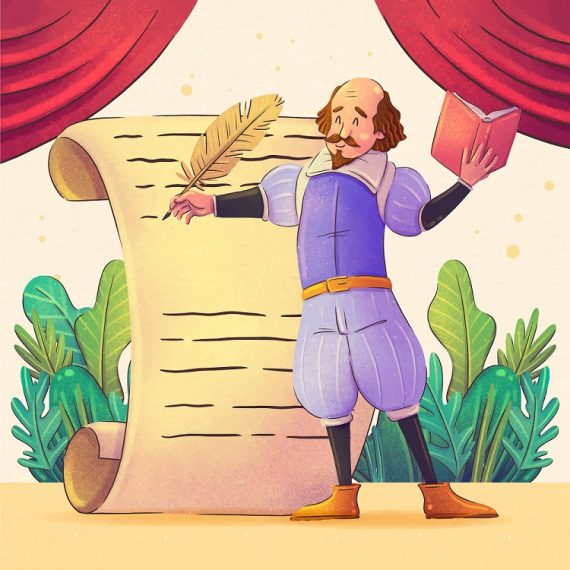 A life lesson in Romeo and Juliet taught by death
Due to human nature, we draw conclusions only when life gives us a lesson since the experience of others is not so effective and powerful. Therefore, when analyzing and sorting out common problems we face, we may trace a parallel with well-known book characters or real historical figures. Moreover, we often compare our situations with […]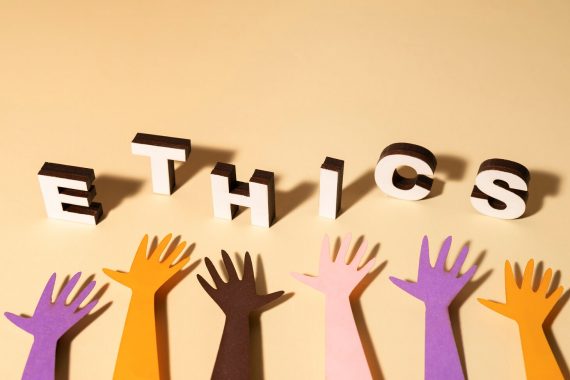 Ethical Research Paper Topics
Writing a research paper on ethics is not an easy task, especially if you do not possess excellent writing skills and do not like to contemplate controversial questions. But an ethics course is obligatory in all higher education institutions, and students have to look for a way out and be creative. When you find an […]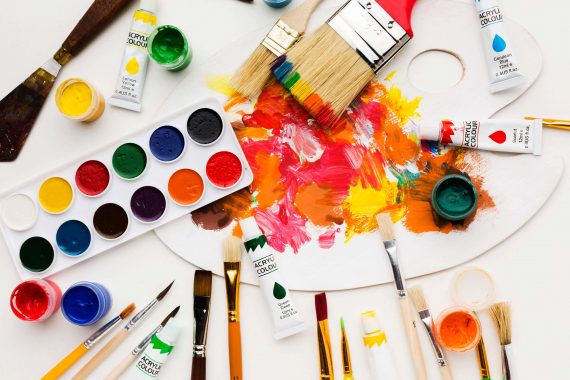 Art Research Paper Topics
Students obtaining degrees in fine art and art & design programs most commonly need to write a paper on art topics. However, this subject is becoming more popular in educational institutions for expanding students' horizons. Thus, both groups of receivers of education: those who are into arts and those who only get acquainted with art […]
Evaluation Essay

Evaluation Essay - Definition, Examples, and Writing Tips
Published on: Jan 12, 2020
Last updated on: Dec 19, 2022
On This Page On This Page
Writing an evaluation essay but do not have an idea of what is an evaluation essay? And how to write a good one?
Well, fret no more, as we are here to help you get through the evaluation essay writing process.
In this blog, you will learn about the evaluation essay definition, topics, writing tips, and a lot more. Continue reading to get a better idea.
What is an Evaluation Essay?
An evaluation essay is a type of writing in which the writer offers a value judgment about a specific topic. It is a composition that presents an overall view of a particular subject's quality. Moreover, it provides a critical analysis and a complete evaluation of something.
The main purpose of an evaluation essay is to evaluate a topic and present an opinion about it critically. It also determines the condition, worth, or significance by careful appraisal and study.
This essay features the writer's opinion, but if done correctly, it does not sound opinionated. Instead, it provides the facts and evidence to justify the opinions about the essay's subject.
To write a good evaluation essay, you need to master critical evaluation and present the evaluation in an unbiased manner.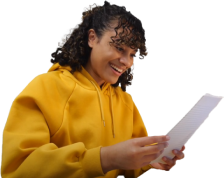 Paper Due? Why Suffer? That's our Job
Evaluation Essay Structure
The following are the four different ways to format and organize the evaluation essay.
1. Chronological Structure
It is the sequential organization that could be used for evaluating historical or current events. It tells how something works and assesses the effectiveness of a mechanism, procedure, or process.
2. Spatial Structure
The spatial organization structure is used for evaluating or describing art or architecture. Here, you will define one element of the artifact and move spatially to the next.
3. Compare and Contrast Structure
The compare and contrast structure is used to evaluate or review the culinary or music genre. Here the writer evaluates a subject by comprising and contrasting it with the known subject.
4. Point-by-Point Structure
The point-by-point structure is also used for culinary and music reviews. In this structure, you describe one element and then evaluate it, describe the second element and evaluate it, and so on.
How to Start an Evaluation Essay?
When you start writing an evaluation essay, you need to make sure that you grab the reader's attention. For this, hook the reader from the beginning until the end to ensure that your essay's opening is compelling and attention-grabbing.
Below given are a few steps that you should follow to start your evaluation essay:
The first step is to decide the topic of the essay. Choose a compelling and interesting topic that makes your reader want to read the essay.
After that, decide on the structure that you want to follow. It can be a chronological or point-by-point structure.
Properly introduce your subject.
Collect some background information to understand your subject.
Consider the criteria that you need to make your judgment.
Provide the basis of your chosen criteria.
Choose an interesting statement at the start of your essay to grab the reader's attention.
Develop the thesis statement that revolves around your judgment.
Collect evidence to support your thesis.
Establish your point of view.
Tough Essay Due? Hire Tough Writers!
How to Write an Evaluation Essay?
Here is a step-by-step guide for you to write an evaluation essay.
1. Choose the Topic
Deciding the topic of your essay is important. Make sure it's not just compelling and interesting but also informative so that you can find enough material on this subject for an entire essay.
2. Create an Evaluation Essay Outline
Professional writers always suggest that you should draft an evaluation essay outline before formally writing it. It helps in the writing process and keeps the content in a logical flow. Also, editing an outline is way much simpler than editing the entire essay.
When you create an essay outline, evaluate what should be added and removed. But if you do not follow this step and start writing the essay directly, you will have to do more work. It may include editing and revising the whole writing piece, which is more complicated than editing the outline.
A typical evaluation essay outline consists of the following sections.
The introduction is the first impression your readers will have of you, so it's crucial to make a good one. It should capture attention and excite readers, drawing them into what you have to say about this topic.
The following are the elements that you should consider while writing the introduction:
Start with an interesting hook statement so that you can get the reader's attention.
Provide background information about the topic for the reader to understand the subject.
Establish the evaluation essay thesis statement. It sets out the overall purpose of the evaluation, so make sure it is apparent and to the point.
Draft the Body Section
The body of the essay consists of three paragraphs. Each paragraph holds different ideas related to one another and flows smoothly from start to finish, just like how a good story should be told.
Here are the important points that must include in the body paragraphs.
Start with the topic sentence that presents your judgment about the topic.
Present the supporting evidence to back up the topic sentence and your viewpoint.
Present the balanced argument to show impartiality.
Compare and contrast the subject to another subject to show the strengths and weaknesses.
Present the evaluation from many different perspectives while being both positive and critical.
Write the Conclusion
It is the final chance to convince your reader to agree with your point of view. Here, you are supposed to summarize and conclude the essay. Moreover, in this section, you present your final evaluation while concluding the overall evaluation. Keep in mind the following aspects while writing a closing paragraph of an evaluation essay.
Summarize the points and arguments that you made in the body section.
Justify your thesis statement.
Provide a concrete and secure conclusion to your argument by ultimately leaving the reader convinced by your evaluation.
3. Proofread, Revise, and Edit
After writing the essay, the final step is proofreading and editing. Thus, spend enough time reading your essay carefully. It will help you catch the unintentional mistakes you have made and recover them. If needed, revise your draft two to three times so that no error remains left.
Evaluation Essay Examples
Evaluation can be written on any topic, i.e., book, movie, music, etc. Below we have given some examples of an evaluation essay to provide you with a clear idea.
Evaluation Essay on a Movie - Example
Employee Self-Evaluation Essay - Example
Evaluation Essay Topics
For writing an amazing evaluation essay, the first thing that you need is an essay topic. Here are some amazing topic ideas that you can use for writing your essay. You can use them as it is or can mold it according to your preference.
Carefully compare and evaluate public schools and private schools.
Evaluate the online teaching and on-campus teaching styles.
Analyze and evaluate the Real Madrid football team and their performance.
Evaluate the smartphone or the computer you are using right now.
Compare and evaluate recorded music and live performance.
Evaluate how a university's football team impacts students' personalities.
Critically evaluate a remake of an original movie you have watched recently.
Analyze how the roles of females and males changed in recent romantic movies.
Evaluate your favorite restaurant, its food, aroma, and everything.
Compare and evaluate online friendships and traditional friendships.
After reading the step-by-step guide and examples, you must have learned the art of writing a good evaluation essay. But writing a perfect essay is not that simple; you need a lot of practice and experience to become a good writer. That is why we are here to help you write any type of academic essay.
MyPerfectWords.com is a professional essay writing service that offers help for all academic writing assignments. We have a team of professional writers who are experts in writing all types of essays and evaluation papers.
Don't worry and trust us for your writing assignments; our writers will do all of them for you. So without wasting any more time, hire our top essay writer service . The earlier you place your order, the less you have to pay.
Frequently Asked Questions
1. what are the four components of an evaluation essay.
The four components of an evaluation essay are:
Introduction
Background information
2. What are the 4 types of evaluation?
The four types of evaluation are:
Barbara P (Literature, Marketing)
Dr. Barbara is a highly experienced writer and author who holds a Ph.D. degree in public health from an Ivy League school. She has worked in the medical field for many years, conducting extensive research on various health topics. Her writing has been featured in several top-tier publications.
People also read
Get Better at Math: Solving Math Problems Quick and Easy
Learn How to Write an Editorial on Any Topic
How to Avoid Plagiarism - Steps to a Plagiarism Free Paper
How to Write a Movie Review - Guide & Examples
How to Write a Summary - Beginner's Guide & Example
How to Write an Opinion Essay – A Beginner's Guide
How to Write a Thematic Statement - Tips & Examples
How to Write a Bio - Quick Tips, Structure & Examples
How to Write a Synopsis – A Simple Format & Guide
How to Write a Comparative Essay – A Research Guide
Visual Analysis Essay Writing Guide - Format & Samples
List of Common Social Issues Around the World
Character Analysis - Outline, Writing Steps, and Examples
What are the Different Types of Plagiarism - Examples
Article Review - A Complete Writing Guide With Examples
A Detailed Guide on How to Write a Poem Step by Step
A Complete Appendix Writing Guide for Beginners
Share this article
Keep reading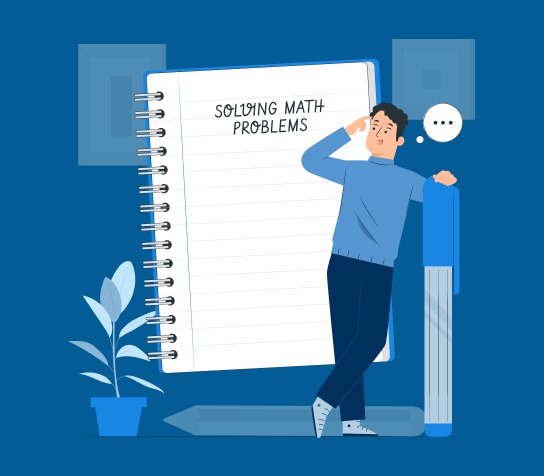 We value your privacy
We use cookies to improve your experience and give you personalized content. Do you agree to our cookie policy?
Website Data Collection
We use data collected by cookies and JavaScript libraries.
Are you sure you want to cancel?
Your preferences have not been saved.
Thank you for your interest in our company.
Unfortunately, we are not hiring writers now due to low season.
We will be glad to review your application in the future.

Verify originality of an essay
Get ideas for your paper
Cite sources with ease
100 Most Popular Evaluation Essay Topics
Updated 04 Apr 2023
Evaluation papers offer value judgments related to various subjects. When writing an evaluative paper, one should find an argument, apply critical thinking and then provide evidence to justify it.
In this article, we explain what an evaluation essay is and suggest paper structure. In addition, you can find 100 evaluation essay topics for your attention. Sometimes the process of choosing evaluative essay topics becomes a real challenge. You can find inspiration in several categories: sport, movies & TV, food & restaurants, technology, education or internet.
Basic Evaluation Essay Structure
Here is a basic outline structure most commonly used for evaluative writing at any US university. Try to address each point, ideally in the order mentioned.
Introduction. Provide a paragraph with a brief introduction to your topic or subject under evaluation. Explain why it is important or what impact it has on you or society. End paragraph with a thesis and mention the criteria you will use to evaluate your subject.
Body. Include from two to five body paragraphs. Devote each of them to a particular criterion to analyze your topic. Do not mix them up. Include evidence from outside sources to support your arguments.
Conclusion. In the last paragraph, summarize main ideas from the body of your essay concerning your topic. Restate your thesis and do not introduce new ideas.
Read also: How to Write an Illustration Essay Perfectly
Example of Evaluation Essay
For example, you need to evaluate the play of Tom Hanks in "Saving Private Ryan." The beginning of your essay on this topic will look as follows:
"The movie "Saving Private Ryan" by Steven Spielberg is an example of epic drama. The key features of this type of movie are lyrics and dialogues (monologues) specific to this genre. There are similar movies as follows: "We Were Soldiers", "Letters from Iwo Jima" or "Apollo 13". These films address the same concerns of "Saving Private Ryan". Both "Saving Private Ryan" and "Apollo 13" starring Tom Hanks and emphasize the necessity to save human life whatever. The differences are that the action of the first film takes place in the war times while the action of "Apollo 13" revert us to times of the Cold War."
If you need to evaluate "Robson Ranch Grill" hamburger cafe in Arizona and compare to "McDonald's," we recommend picking three to five criteria. Check one of our evaluation essay ideas to demonstrate you how a restaurant review topic may look like:
"The atmosphere in both Robson Ranch Grill and McDonald's is great: the venues are clean, and the space in general looks cozy. However, I didn't like music that played in Robson Ranch Grill as it was too loud and I don't like rock-n-roll. When I was visiting these places, their clientele seemed the same. These restaurants are designed for customers with average income. The meals were more savoury in Robson Ranch Grill. I believe, this is because it is more of a family restaurant. At McDonald's, you all the time know what you will be offered. It's good because it is predictable. I don't know whether cooks from competitor can maintain same quality over long periods. The price of a hamburger at McDonald's was more affordable. However, the portions were bigger in Robson Ranch Grill."
Read also: What is a Compare and Contrast Essay ?
Need more writing assistance?
Connect with our top writers and receive a paper sample crafted to your needs.
How to Choose a Good Topic for Evaluation Essay
In this section, we developed several tips on how to look for topics for evaluation essays and help you turn this task into an easy procedure. The internet is main source for evaluation essay topics. You can find ideas and then develop your own unique evaluation paper topic.
Search the Internet for Topic
A topic should be interesting to you and your readers. It will bring inspiration while working on it and will help to generate ideas. Few people like writing. Try to make your task easier by choosing a topic of interest.
Attention to Analysis
Identify whether your topic is excessively broad or narrow. Your potential readers may not understand some points in an essay if they are not prepared or educated in a field. It's better to stick to a more simple and common theme that will be involving or know to a wide range of audience.
Choose Reliable sources
Find reliable information sources like scientific publications, articles and books. Pay attention to sources you're choosing. It's better to use peer-reviewed articles and scientific publications as they provide relevant information. Also, you should choose up-to-date sources as they offer the most recent information on your topic. All sources mustn't be "older" than 10 years.
It's a good idea to ask your teacher for advice when you're choosing topics for evaluation essays. Most probably, your teacher will offer several hints and help develop ideas for your future essay. So, don't hesitate to consult him or her if you stuck when choosing a topic.
Best Evaluation Essay Topics Ideas
Essay sports topics.
Real Madrid and their performance.
Last year's Rugby World Cup as an event.
Chose a top football player from your favorite team.
What are the pros and cons of watching an American football game in a sports bar compared to watching it at home?
How university soccer teams impact young men's personalities.
San Francisco Bay Area as a sporting place.
Rank Andre Agassi's play. Is it overestimated or underestimated?
How basketball fans' actions enhance the players' experience during the games.
Essay on Rank American playoff system.
How Kevin Durant's performance affects the money his basketball team makes.
Analyze the influence of the National Junior College Athletic Association's actions on a college team's performance in a chosen state.
Essay on Boston Celtics' coaching last year.
Asses if coaching approaches at high schools hurt players.
Is tennis available for high school students in your community?
Essay Examples Relevant to Sports
Essay Topics on TV and Movies
How did male and female roles change in modern romantic films?
Means to show romance in modern movies.
Changes that occurred in recent romantic movies if compared to classic romantic movies.
How do fiction films impact viewers?
Evaluate a movie about war and discuss if it helps address current concerns related to war and peace.
Essay on Impact of television educational programs on students' performance.
Do historical films help learn history and remember significant past events?
Reasons why TV physics programs are popular in the U.S.
Ways in which drama effectively demonstrates a situation in a chosen movie.
How well the film "Far from the Madding Crowd" shows historical events.
Evaluation essay on sequel: to which extent the second movie replays the original film?
Analyze a film created in a foreign country and discuss how this film describes national characteristics.
Daniel Radcliffe's play in "Harry Potter" and discuss which means this actor employs to adapt to this role.
Essay on Tom Hanks' play in "Saving Private Ryan."
Essay Examples Relevant to TV and Movies
Essay Topics Related to Food and Restaurants
Robson Ranch Grill in California compared to McDonald's.
Gallagher's Steak House performance with regard to customer satisfaction.
Red Lobster family restaurant food compared to food at KFC.
Asses price components of a cafe offering Italian food and pizza delivery.
Evaluate and compare whether ready-made food offered in supermarkets is a good alternative to fast food.
Price of fast for food in the nearby cafes.
Speculate on several potential wedding venues from food perspective: which one is the best for this?
Organization in different bars using your own experience.
Compare several coffee shops like Starbucks and Birch Coffee in New York. What makes them so popular?
Evaluate an Indian cafe located in your city. What is the difference between Indian and American food?
What makes a great American meal great.
Favorite food. Are there restaurants offering great and inexpensive options in your community?
Are donuts healthy? Specify the details and provide relevant arguments to support it.
Chinese restaurants using at least three criteria.
Essay Examples Relevant to Food and Restaurants
Food and Drinks Companies
Essay Topics on Technology
Apple iPhone 7 smartphone. What are its advantages and disadvantages?
Compare iOS and Android: which one is better and for whom?
Which gadget is perfect for children studying at high schools (for example, compare a laptop and a tablet).
Asses two different photo editing apps and identify which one is the best.
Approaches to data transmission from your smartphone to a laptop.
Speculate on an impact on social media's on social relationships.
Gaming experience using different gadgets. Which gadget is preferable for gaming?
Measure the effectiveness of using technology in teaching.
What is the role of digital books in modern students' lives? Are they better than paper books? Why?
Essay on the ways people from different generations treat technology.
Analyze whether gaming helps improve academic elementary students' performance (attentiveness, creativity, responsiveness).
Recent laws regulating the use of cell phones during automobile rides.
Speculate on changes in socializing stimulated by the development of digital technologies.
Analyze how development of digital technologies changes music production.
Essay Examples Relevant to Technology
Digital Devices
Technology in Education
Essay Topics on Education
Critical assessment of facilities available for children with disabilities in elementary schools.
How mental health issues impact students' performance?
Speculate on teachers' responsibilities to meet elementary students' needs.
Power of verbal praise as a motivational factor in education service provided to high school students.
Critically reflect on education services provided to American children having difficulties in learning.
Evaluate current advantages and disadvantages of American secondary education.
Teaching methods used by U.S. teachers to teach students who have social behavior difficulties.
Essay on American education system's evolution.
Critically evaluate the role of imagination development in elementary education.
Speculate on strategies to tackle problematic behavior in high school students.
Differences between European and American curricula. Which one is better?
Evaluate whether living conditions make an impact on American students' learning ability.
Formal assessment strategies and compare them to the informal assessment strategies in American schools.
Speculate on the implementation of inclusion strategies in U.S. schools.
Asses ESOL's provisions for refugees' children in the U.S.A. Crucial topic.
Essay Examples Relevant to Education
American Education System
Educational System
Critical Thinking
Elementary School
Essay Topics on the Internet
Impact of the internet on U.S. citizens in small towns.
Impact of the internet on other media.
Marketing strategies to promote business in social media.
What are the key factors that led to the popularity of Google? Which factors are more significant than others?
Assess current information security strategies. Which one is the best for protecting your gadget?
Essay on key characteristics of WhatsApp.
Cloud system that is employed in Netflix.
Facebook for purposes of promotion of an online clothes shop.
Topic on reasons for using Twitter.
Effectiveness of online advertising.
Approaches to using the internet in colleges.
Critically reflect on opportunities provided by internet to people.
Evaluate how internet changed communication patterns in modern society.
Internet promotion strategies for a coffee shop.
How cloud computing is a good choice for data storing.
Essay Examples Relevant to Internet
Essay Topics on Culture
Strategies of cultivating a good culture in children.
Consequences of culture wars.
Critically evaluate consequences of the crisis of multiculturalism.
Differences and similarities between modern and ancient arts.
Aspects of westernization and social conflict they evidence.
Give reasons and analyze consequences of cultural shock.
Essay on homesickness.
Topic on cultural diversity of U.S. citizens.
Approaches addressing difficulties associated with different cultures.
Essay on origins of rap.
What is the impact of Taoism on Indian culture?
How new internet communication culture influences U.S. citizens.
Assess how the movie "The Great Gatsby" reflects U.S. culture of those times.
Analyze influence of stand-up genre on modern culture.
Essay Examples Relevant to Culture
Indian Culture
Multiculturalism
Read also: 110+ Exploratory Paper Topics : The Most Popular Guide for Students
Found a Topic but Still Need Some Help?
The choice of evaluation essay topic is an important step before writing. However, if you still consider that it's difficult for you to start, you can apply for our writing services to get a professional writing help. Writing is a specific gift that you can develop, but if you feel like it is not your thing, our team of professional writers can help to complete an essay from scratch. Contact us for additional questions and get it done!
Was this helpful?
Thanks for your feedback.
Written by Tech_Nelly
My name is Tech Nelly. As you might have guessed by my name, I specialize in all things tech: computer science, technology, marketing more. Of course, I'm more than happy to work on other kinds of projects too, from English to Nursing and beyond.
Related Blog Posts
Inspiring informative essay topics in 2023 + writing tips.
Table of contents How to Choose Informative Essay Topic Ideas? 👍 Good Informative Essay Topics 🔝 Top Informative Essay Topics 🖊️ ...
130+ Reflective Essay Topics For All Students
When trying to think about the best topic ideas, you may end up with endless possibilities. Because this can turn out to be a very daunting task, y...
Competitive Business Essay Topics Ideas to Write Successfully in 2023
Choosing business essay topics may sound like a challenging task since one may have to narrow things down a little bit to stand out from the compet...
Join our 150К of happy users
Get original papers written according to your instructions
Save time for what matters most
How to Write an Evaluation Essay | Definitions, Topics, Examples
When you are assigned an evaluation essay, it is important to remember that this is not a reflection paper. In an evaluation essay, you will be assessing something – a book, a movie, a restaurant – and giving your opinion on it. This type of assignment can be challenging, but with some planning and organization, you can create a well-written essay that perfectly assesses the object of your evaluation. 
In this guide, we'll provide tips for structuring your essay and giving your opinion clearly and effectively. We'll also share some resources that can help you get started. So if you're ready to jump in, let's start with the definition.
What is an evaluation essay?
An evaluation essay is a type of academic essay writing that expresses a certain judgment about a particular topic. It involves making an assessment of something based on a set of standards.
Evaluation essays are written to judge the level of improvement or development in something. This type of essay requires a clear and concise introduction that will states what you are going to be evaluating.
The body paragraphs will each focus on a different aspect of the thing you are evaluating and will provide evidence to support your claims. In the conclusion, you will summarize your overall evaluation and state whether or not the thing you were assessing meets the standards you set out in the introduction.
Evaluative essays can be written about anything from restaurants and movies to books and politicians. As long as you can find enough evidence to support your claims, you can write an effective evaluation assignment on almost any topic.
How to Start an Evaluation Essay
Any essay will be easier to write if you first take the time to understand the purpose of the assignment. An evaluative paper is no different. To write a successful essay , you must be able to critically assess a topic and offer your own opinion. Here are 4 preparation steps before you can start writing your essay .
1. Choose your topic
When choosing a subject for an evaluation essay, it is important to select something that is not too broad or too narrow. If the topic is too broad, you will not be able to adequately address all aspects of the issue. On the other hand, if the topic of your essay is too narrowly focused, you may find yourself struggling to find enough to say. Another consideration is whether the subject is something that you feel strongly about. An evaluation essay can be quite challenging, and it is important to choose a topic that you will be able to approach with enthusiasm.
Ultimately, the best way to choose a topic for an evaluation essay is to strike a balance between these various factors. By taking the time to consider your options carefully, you can ensure that your essay will be both enjoyable to write and informative for your reader.
2. Identify your purpose for writing
Before you start writing an evaluation essay, you must understand what this type of paper is and what it entails. An evaluation essay is a written piece in which the author provides their opinion on a subject, using evidence to support their claims. The purpose of this type of essay is to evaluate something, such as a book, article, product, or service. It is important to note that you should not simply give your opinion on the subject; rather, you must provide a well-reasoned and evidence-based argument for why you hold that opinion. To write a successful evaluative essay, you will need to select a topic that you are passionate about and have a strong opinion on. Once you have chosen your topic, it is important to do your research so that you can find evidence to support your claims.
3. Gathering information
When you are tasked with writing an evaluation essay, it is important to gather accurate and complete information on the subject you are evaluating. This can be done through primary research, such as interviews, surveys, and observations, or secondary research, which involves using sources that have already been published. Once you have gathered your data, it is important to critically analyze it to identify strengths and weaknesses. This will help you to form an objective opinion on the subject and write a well-rounded essay. With careful planning and research, you can produce an evaluation essay that is both informative and insightful.
4. Selecting your criteria
Criteria are the standards by which you'll judge your subject. For example, if you're writing about a restaurant, you might choose criteria such as service, cleanliness, and menu selection.
There are a few things to keep in mind when selecting your criteria for writing an evaluation essay.
Considerations when selecting a criteria
1. clarity..
When writing an evaluation report, the first considerations should be clarity and conciseness of the criteria. The criteria should be well-defined and easy to understand. They should also be relevant to the purpose of the evaluation. For example, if the evaluation is for a software program, the criteria should be related to the program's functionality, usability, and accuracy. Once the criteria are established, they should be used to assess the quality of the program under review. This will help to ensure that the evaluation is reliable and accurate.
2.Achievable
When writing an evaluation report, another thing to consider is whether the criteria are achievable. This means looking at what is realistic and achievable given the time frame, resources, and scope of the project. It is also important to consider whether the criteria are measurable. This will help to ensure that the evaluation can be effectively conducted and that it produces meaningful results
There are several factors to consider to ensure that the criteria selected are fair.
First, it is important to consider whether the criteria are relevant to the purpose of the evaluation.
Second, the items being evaluated should be similar enough that they can be accurately compared using the chosen criteria.
Finally, the selection of criteria should be based on a solid understanding of the subject matter being evaluated.
By taking these factors into account, it is possible to create a set of criteria that is both fair and reliable.
4. Relevant.
You don't want to include criteria that are not related to the topic at hand. By keeping these in mind, you will be able to select the best criteria for writing an evaluation essay.
Once you have gathered all of your evidence, you can start writing your essay.
How to write an evaluation essay
Now that you have finished preparing yourself, it is time to start writing your paper by following the evaluation essay structure discussed below
1. Introduction
The first step in writing an evaluation essay is to introduce the subject. The introduction should provide background information on the thing you are evaluating, as well as your opinion on it. It should also include a thesis statement that states what you will be evaluating and why.
For example, if you are evaluating a new restaurant, you might want to evaluate its food, service, and atmosphere. Your thesis statement might be something like "Despite its impressive menu, The Krusty Krab falls short when it comes to customer service."
In other words, the introduction sets up the rest of the essay by providing both context and a focus. By the end of the introduction, readers should know not only what you are evaluating but also what standards you will be using.
2. Body paragraphs
After you have introduced your topic and given your readers some background information, it's time to start developing your thesis. To write a strong evaluative paper, you need to be able to take a clear position on your topic and support your opinion with evidence. The body of your essay is where you'll get the chance to make your case. To do this effectively, you'll need to use specific examples and details from the work you're evaluating.
Make sure to choose evidence that supports your argument and that you can explain in detail. If you're not sure how to do this, try using the five-paragraph essay structure :
Introduce your topic,
Give three reasons for your opinion, and
Provide supporting evidence for each reason.
This will help to keep your essay focused and on track.
Remember, the goal of an evaluation essay is not simply to state whether you like or dislike something – it's to explain why. With that in mind, try to make sure that each paragraph in your essay serves a specific purpose.
By taking the time to craft well-organized and insightful essay body paragraphs, you'll be able to show off your critical thinking skills and demonstrate your ability to engage with complex issues.
3. Conclusion
The conclusion of an evaluation essay is where you summarize your main points and give your overall verdict on the subject. You may also want to include a call to action or make a recommendation. For example, if you were evaluating a new restaurant, you might suggest that the owner make some changes to improve the quality of the food.
Whatever you include in your conclusion, make sure that it is in keeping with the tone of the rest of your essay. If your paper has been serious and objective throughout, don't introduce any snarky or jokes in the conclusion.
Conversely, if you've been light-hearted and humorous, don't suddenly turn solemn in the last paragraph. This is your last chance to make an impression on your reader, so make it count.
5 Tips in writing an evaluation essay
When you need to evaluate a piece of writing, it's important to have clear evaluation criteria. These five tips will help you create a well-rounded evaluation essay that covers all the bases. 
Make sure you have a clear understanding of the writing itself. What is the purpose? Who is the audience? What style is it written in? 
Choose several points that you want to evaluate. These could be things like organization, use of language, or development of ideas. 
Support your evaluations with specific examples from the text. This could include quoting passages or describing scenes. 
Be fair in your evaluations. If you didn't like something, try to understand why it was done that way before passing judgement. 
Conclude your essay by summing up your overall evaluations and giving your opinion on the quality of the piece as a whole. 
Final Thoughts
An evaluation essay is a great way to show off your critical thinking skills. By taking the time to carefully analyze and assess a piece of writing, you'll be able to provide readers with an informed and thoughtful opinion. Just remember to choose your criteria carefully, use specific examples in your essay, and stay fair in your evaluations. With these tips in mind, you should be well on your way to writing a grade-winning academic essay .
Evaluation essay topics
Evaluation Essay examples
Evaluation Essay outline
Need Academic Writing Help?
Hire a Writer Now
Essay Guides
Main Academic Essays
Evaluation Essay: Writing Guide, Outline & Free Samples
Evaluation Essay: Writing Guide, Outline & Free Samples
Table of contents
Are you wondering how to write an evaluation essay? We are here to inspire and let you know all the essential steps to get started. This blog post will describe what is an evaluative essay, including its purpose and elements. In addition, you will be enlightened on how to actually write evaluations - all the necessary factors and steps will be elaborated on. These steps are: deciding what to appraise, what criteria to apply, and how to develop arguments and outlines. Toward the end, you will be provided with evaluation essay samples that will enable you to put theoretical guidelines into practice. Strictly follow this blog post from our essay writer services to the end.
What Is an Evaluation Essay: Definition
The starting point of being well-versed in this from of writing is understanding its definition and purpose, as it will lay a good foundation for further work. Evaluation essay is a paper that offers evidence that helps to justify writer's opinion on different subjects by providing enough facts to convince readers. Such type of writing requires critical thinking skills when analyzing, synthesizing, and assessing given topics to avoid misleading your audience. The main purpose of this type of paper is to provide objective criticism oт various subjects and make conclusions about them. As a result, the latter helps readers to take a stance about a topic. In addition, there is an exhaustive review of fundamental characteristics, styles, and quality of subjects under discussion. The value of a particular topic is obtained through supportive and factual evidence provided. Finally, this paper helps present well-reasoned and informed judgment on particular standards, hence clearing concerning issues about a given subject.
Things You Can Write an Evaluation About
Preparing evaluative essay is a broad topic, and you need to be well-organized, or else the text will quickly lose meaning and purpose. There are various abstract categories and exact things that you can appraise in writing. When you write evaluations, ensure you deeply understand your topic of discussion. Reading through an evaluation example will help you know what to do. Some categories and objects suitable for apprasing include:
Experience: gaming, traveling, and shopping.
Music: its content, the impact, instruments played, and comparison to other works by artists.
Furniture: chair, desk, stool, table, etc.
Fruits: guava, mangoes, oranges, pineapples.
Trees: oak, teak, pine.
Sports: volleyball, table tennis, golf.
Clothes: casual wear, sportswear, formalwear.
Class: methods of teaching , challenges, type of assessments, etc.
Social trend: origin, overall influence, and objectives.
Courses: journalism, mathematics, business, and history.
Elements of an Evaluation Essay
Understanding all components of evaluation papers - three in total - is important during writing. They include:
Criteria In order to determine aspects you will assess about certain brands, services, or products, a proper set of standards is required. Standard helps in demonstrating expectations. During evaluative writing, it is essential to think about some good samples of similar brands, services, or products. Also, contemplate on related significant features. For instance, a house can be well-ventilated, secure, and clean, which are quite helpful benchmarks.
Judgment A second element in essay evaluation is judgment. This aspect helps to establish if stated standards were met. Considering the previous example of a house discussed under this criteria, you may first assess if the house is secure or not. Find out if the house meets, exceeds, or falls short of your anticipated security standards, then move on to other criteria.
Evidence This component focuses on providing facts supporting the judgment. For instance, in the house example, if you conclude that security level does not meet the expected standards, provide evidence to prove this judgment. When you structure an evaluation essay, ensure each paragraph discusses a different criterion. It helps you to make judgments and provide evidence under each paragraph.
What to Consider Before Writing an Evaluation
There are two factors to put into consideration before writing evaluations. One of them is ensuring that evaluation argument remains objective. Objectivity is achieved by not including personal opinions in disputes. Besides, one remains objective by supporting claims with relevant facts. Also, included references need to fully support your stand. You should know that a discourse must be balanced and fair. Secondly, deciding on evaluative standards is another important factor to consider. You need to have a deeper understanding of subjects before deciding on measures to use during this analysis. Chosen standards must adequately and appropriately represent particular subjects' features, qualities, and values. Besides, when deciding on evaluation essay criteria, ensure that you focus on defending your stated thesis. In addition, have enough evidence and details to support the chosen criterion. Finally, appropriately organize your facts and make sure you have imperative and unbiased information concerning your subjects of discussion.
Evaluation Essay Outline
A clear outline provides a map of organizing ideas when you write evaluation essay. An evaluation essay outline covers at least five structured paragraphs. The first is an introductory paragraph followed by three or more body paragraphs, and finally, an essay conclusion . Below is an evaluation paper outline example under the topic of practicing vaping.
Introduction
An introduction presents subjects, hooks readers, and elaborates on topic of evaluation.
The last part of your introduction is a thesis statement, which asserts arguments, determines focus, and helps understand essays' gist.
The body must contain a minimum three paragraphs.
Each body paragraph needs to have a criterion followed by judgment.
Support judgments with relevant evidence.
When concluding, summarize main points.
Give some food for thought.
Here's how your evaluation essay outline look:
Introductory paragraph  
Do you know that vaping is a better alternative to smoking? How is it rated?
Some notable issues with vaping include its safety, cost, and utility.
This essay discusses vaping while focusing on safety issues, incurred costs, and utility to prove how it is preferred compared to traditional smoking.
Body part  
Safety: According to the British government, vaping is 95% safer when compared to cigarette smoking. Vaping is less harmful. No second-hand smoke is produced during vaping, hence the best smoking alternative.
Cost: Vaping is cheaper when compared to smoking. The price for a vape pen is almost $20. Coils and E-juice are inexpensive, unlike a cigarette carton, and can last twice longer.
Utility: From environmental health, vaping has high utility. Many places have banned cigarette smoking; thus, vaping is the best alternative. Indoors and outdoor vaping is allowed, unlike cigarette smoking, which is banned indoors.
Concluding paragraph
Vaping offers the best smoking alternative. It is of high quality, and people need to embrace it. Also, it is less costly, practical, and safer.
How to Start an Evaluation Essay
There are various steps that one can follow when writing an evaluation essay. These steps include:
Choosing a topic A topic provides credibility for opinions and gives room for a thorough analysis of essential issues. Always start an evaluation essay by choosing an appropriate subject. You must be familiar with and have in-depth knowledge of a chosen theme to avoid misleading and losing readers. Ensure it is well-engaging for both the readers and you.
Thesis statement development Coming up with a thesis statement is the second step, actual writing starts here. Thesis statements define main purposes of evaluative essays. Besides, they offer directions for distinguishing criteria from the examples provided. Use only relevant information when writing thesis statements.
Criteria determination A third step to consider when preparing evaluation is thinking about criteria. Assess if evaluating a chosen topic is difficult or easy. In case of problematic topics, subdivide them into various points to make it easier.
Conduct research and obtain supportive evidence You need to support your opinion with logical and physical facts, or else it will remain invalid. Your readers must make sense of your proof and have opportunities to use those facts to make their assumptions. After this step, you can start composing your essay.
How to Write an Evaluation Essay
Several steps exist that one can follow during evaluative writing. The first step in how to write an evaluation is to decide on a particular subject you wish to assess, followed by coming up with criteria you will use. Besides, develop solid arguments backed up with evidence. Also, create an outline, and start writing. Once you complete your writing, proofread your work. The steps below describe the chronological order of writing your essay.
1. Decide on What You Want to Evaluate
The first step when writing this essay is deciding on a topic you will assess. During writing to evaluate, choose a subject you understand better so that you have enough facts to support or oppose it. The chosen issue needs to be engaging to your readers, otherwise yo may lose your audience. Besides, when selecting a theme, ensure it is interesting in general to avoid boredom. Also, a chosen subject needs to be relevant to keep the readers informed about current trends and new developments. The majority of your audience must be aware of the concept. Always ensure that chosen topics are specific and not generic.
2. Find Criteria for Evaluation Essay
Once you discuss a subject, you must come up with criteria for essay evaluation. At this point, turn your opinions into assessments to help you define a chosen subject. You may use different ways to find criteria on how to do an evaluation paper. For instance, you can focus on a chosen characteristics of a topic to help you develop standards. Besides, you might assess the relevance of that topic and decide whether it is good or bad for your readers. Also, focusing on the impacts of subjects helps find standards when evaluating. Researching positive or negative impacts of the topic helps in mastering what and how to evaluate in an essay. Also, you may find criteria by focusing on the effectiveness of that subject, whether it is successful or not. Apart from that, one may focus on the morals or aesthetic standards of a particular subject to develop measures to discuss.
3. Come Up With an Evaluation Argument
Reader understands your decision by following the argument. Evaluative arguments refer to claims concerning the quality of particular subjects being assessed. This argument will always rate subjects as either negative or positive. With this rating, one can think of subjects as harmful or helpful, bad or good. An argument in evaluation essay defines and supports criteria. A judgment always elaborates and explains reasons for choosing particular standards despite controversy. Evaluation argument essay assesses subjects depending on chosen measures. Considered factors include practicability, aesthetics, and ethics. Make sure to determine which standards will convince your audience. Effective development of arguments starts by creating an evaluative thesis statement: take position, develop criteria, and find out if topic meets standards. For instance, when evaluating meal's quality, you may say:
Meal's strength depended on its presentation, it was enticing, and its outlook was appropriate.
Another example could be: 
Meal's weakness was in overcooking, as its flavor became less pronounced.
Additionally, another example of a subject could be practicing vaping. In such case, an evaluation argument example will be: 
Vaping is safe, inexpensive, and highly practical when compared to cigarette smoking, and due to these reasons, it is a recommendable practice for traditional smokers who wish to break old habits.
4. Create an Evaluative Essay Outline
After choosing a discussion topic, one can create an outline for essay . Outlines start with the development of thesis statements, followed by a list of main ideas and a conclusion. For this essay type, outlines require a minimum of five paragraphs. The first paragraph of the evaluation in writing is introduction that ends with a thesis statement. An introduction is followed by at least three body paragraphs and a conclusion. Outlines are important as they form a basis for thoughtfully constructing ideas. Also, they help in organizing your points sequentially for them to remain orderly. In addition, they are useful in picking relevant information, providing steady foundation when starting to write. Thus, it is worth noting that outlines form a crucial part of these essays, and they give a sketch of writing.
5. Write an Evaluation Paper
When you write evaluative papers, ensure you follow everything stated in your outline. The sections discussed below will help you understand how to write evaluation:
Introduction When writing your introductory paragraph, ensure it engages you and your readers. Introduce subjects by capturing the reader's attention. Elaborate on selected subjects, their influence, and reasons for assessing those topics. Be clear with chosen criteria you will be discussing. Generally, when writing your introductory paragraph, provide your entire subject overview.
Thesis statement The last sentence of an introduction is a thesis statement. It tells your readers what they should expect from evaluation essay and its purpose. Include evaluative arguments that rate subjects either positive or negative with supportive facts. A good evaluation thesis example must include all the stated parts.
Body A body is commonly the lengthiest part in this type of writing. You must develop a minimum of three body paragraphs in your evaluation paper. When writing body paragraphs, always use transition words while moving from a thesis statement to the first reason and other successive reasons. During evaluate writing, all body paragraphs must start with topic sentences, which inform your reader about your opinion. After stating topic sentences, write your criteria. A criterion will elaborate on the standards of a topic you are discussing. When you are done with it, provide judgments. Judgments must elaborate whether the standards of subjects were met or not. Thereafter, provide evidence supporting your argument. Following that, mention any objections about your judgment, then finalize by refuting those claims. Repeat all these steps for each body paragraph. Ensure you remain relevant in all the paragraphs to avoid losing your readers.
Conclusion A conclusion is the final evaluation paragraph. When concluding, start by restating your thesis statement and follow by summarizing and reflecting on major points.
6. Proofread Your Evaluation Essay
When you complete your evaluation writing, the last step is proofreading and revising your work. Reading through your work helps improve your paper's quality and remove mistakes. Besides, it enables you to locate and correct inconsistencies in your text. Also, when you edit your work, you ensure that the ideas of your paper are well-defined. Revising your work helps in assessing if the content was appropriately conveyed. Also, it guarantees that sentences are grammatically appropriate by correcting typing and spelling errors to avoid readers' confusion. Finally, you should read through your work critically and develop better ways of improving clarity, good structure of sentences, and entire effectiveness.
Evaluative Essay Structure
There are various examples of evaluation essays format. These formats include:
Chronological structure It is used when describing events based on how they happened in an orderly manner, starting from the earliest to the last, like when evaluating current or historical events. Chronological essay structures are more descriptive because they are detailed.
Spatial structure In contrast to previous type, this one is used when presenting details of particular subjects depending on their location in space. A spatial essay form is used when describing an item like architecture or art depending on how they appear when observed. Something else that people need to understand is that it is easy to remember a spatial essay structure because physical location is used when describing subjects.
Compare and contrast structure Compare structure is used when exploring existing similarities between subjects, while contrast structure exists for discussing differences between items. Mostly, subjects discussed in compare and contrast papers fall under the same category; however, there may exist exceptions to this rule.
Point-by-point format structure This is a subtype of compare and contrast essay that provides a general view of individual items being analyzed. This essay type compares a set of subjects because paragraph arrangement depends on main points and not by topic. Each paragraph discusses the main point and include subjects as they relate to each main point.
Evaluation Essay Example
There are millions of evaluative essays samples posted online. These examples offer impressive descriptions of evaluative essays with all the key steps to follow and will help you polish your skills when writing this paper. However, not all of the examples posted online are reliable. Therefore, the only preferred evaluation essay sample that students can use must come from peer-reviewed sources. Essay types from scholarly sites are written by reputable authors who meet all required standards; moreover, you can easily find an excellent book on this subject with appropriate examples. Attached are evaluation essays samples from credible writers. 
Tips on How to Write Evaluation Essay
For one to write perfect essays, there are some helpful tips you may follow. Following these points will help you produce impressive evaluation and your readers will enjoy.  Some of those tips when writing an evaluation essay include:
Carefully read certain materials while making notes and analyzing content.
Read through each paragraph before transitioning to another section.
Avoid leaving out negative aspects, but try to discuss both pros and cons of your subjects.
When reading other's evaluative essay, analyze each paragraph and notice the authors' mistakes: is information helpful? what can you do better?
Avoid adding minor details with insufficient supportive evidence, as they will mislead you and your readers.
Express your thoughts concisely and clearly as you peruse the written evaluation examples.
Ensure that your evaluation essay thesis is anchored to your judgment.
Write your paper with precision and attention to details while avoiding wordiness and providing enough useful information as you keenly follow the guide.
Enable your readers to feel and agree with your assessment.
Bottom Line on Writing Evaluation Essays
Understanding the text's definition and purpose is your first step toward knowing how to write a good evaluation. Thereafter, list categories and respective things you will assess during your writing. Master the three elements of an evaluative essay and use them effectively. Your argument must be objective and help clearly decide on what criteria to use. Besides, you need to understand all sections of an outline, how to start evaluative essay, and then, follow essential steps. In addition, get acquainted with the four types of essay structure. Remember that you always can increase your experience by reading some good evaluative writing examples. Keep all these tips in mind to ensure you write a proper essay.
Contact Studycrumb and order essays online from professional writers. From topic research to writing and formatting, our experts can do everything from A to Z.
FAQ About Evaluation Papers
1. what are the four components of an evaluation essay.
Introduction is the first component of evaluation essay that hooks readers, introduces the subject, and contains thesis statement.
Background information is the second component; it clarifies to readers your evaluation topic.
Criteria is the third component, which entails standards for evaluating subjects.
Conclusion is the fourth component; it restates your thesis statements and summarizes main points.
2. What to write in an evaluation essay?
There are numerous things that one can consider during essay evaluations. Evaluation writing examples and their respective criteria include:
Movies: A plot, relationship among actors, and scenes.
Restaurants: Quality of food, price, and cleanliness.
Websites: Type of content, its design, and ease of navigating.
House: Overall quality, accessibility, and cost.
Business: Market share, its strengths and weaknesses.
Social trend: Origin, overall influence, and objectives.
Leader: Overall achievements, style of leadership, integrity.
University: Offered programs, number of graduates per year, online or in-person, reputation.
Class: Methods of teaching, challenges, type of assessments.
Job: Nature of work, working hours, bosses, salary, demand.
Advertisement: Media used when advertising, effectiveness, level of convincing, level of engagement.
Speech: Type of audience, main purpose, compelling.
3. What is the difference between an evaluation and review?
Despite similarities existing between an evaluation essay and a review, the two differ. An evaluative essay focuses on deeper research and analysis of certain subjects, while a review provides a general outlook of particular subjects. Evaluative essays must have criteria that judge specific subjects, and reviews do not need criteria. In addition, under certain conditions, it is mandatory to cite sources used in writing evaluative essays, while reviews do not require references.
4. What is a good evaluative thesis example?
A good evaluative thesis must inform readers what to expect and its impact and determine an essay's focus. Also, a strong thesis must state evaluative arguments. Here is a proper evaluation essay thesis example: Vaping is highly practical, inexpensive, and safe compared to cigarette smoking, and following these reasons, it is a recommendable practice for traditional smokers wishing to leave old habits.
Daniel Howard is an Essay Writing guru. He helps students create essays that will strike a chord with the readers.
You may also like
What Is an Evaluation Essay and Why Should You Care?
If I asked why you love the pizza place across town but hate the pizzeria two blocks away, you'd be able to give me a list of reasons, right?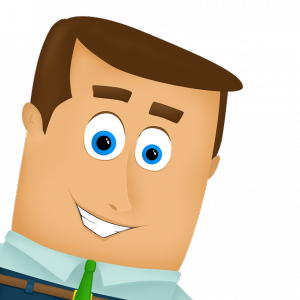 So what is an evaluation essay, and why should you care?
Here to help me explain (almost) everything you need to know about evaluation essays is Al, a hip business man who takes pride in evaluating most things in his daily life.
What Is an Evaluation Essay?
An evaluation essay is similar to a review, but it is more specific.
If you're writing a review (on Yelp perhaps), you can simply explain why you did or did not like something. You don't need any specific criteria or reasons.
If you're writing an evaluation essay, you'll need to choose a topic and explain both positive and negative aspects of the topic. You'll need to develop specific criteria and offer solid evidence to convince your readers to agree with your evaluation. (Sounds a little like an argumentative essay , doesn't it?)
Now that you have a basic understanding of the purpose of an evaluation essay, let's get into the details and start writing.
How to Write an Evaluation Essay in 3 Easy Steps
Step 1: choose a topic.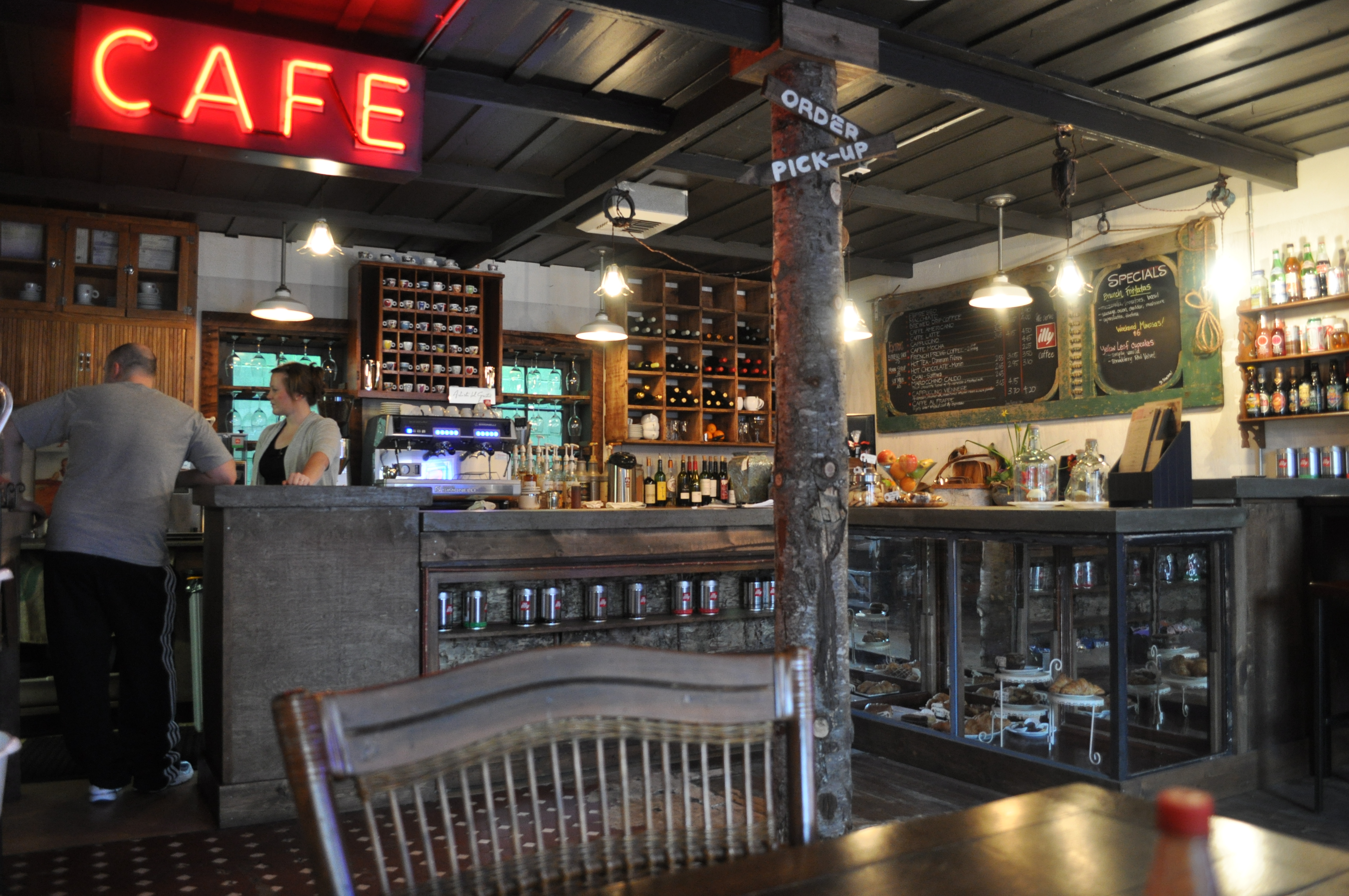 Unless your professor specifies what you should be evaluating, your options for an evaluation essay are pretty much endless. Just about any person, place, or thing works for a topic.
That being said, choose your topic carefully. You want to write about something you know about and something you have a strong opinion about.
If you have no opinion and no knowledge as to whether or not the new Ford F-150 is a great truck, it's probably best not to use it as your topic for an evaluation essay. If you've owned three F-150s and swear you'll never buy another type of truck, then you may have a good idea for a topic.
Our friend, Al, loves nothing more than to sip coffee at a cafe. He raves about his favorites and warns people of cafes to avoid. He has visited all but one cafe in his town, and because he has so much passion for coffee and cafes, he plans to evaluate a new cafe for his evaluation essay.
(If coffee and cafes aren't your thing and you need some topic ideas for your essay, read 20 Evaluation Essay Topics to Help Spark Your Next Paper .)
Step 2: Determine Your Criteria
Create about three to five categories of clear and specific criteria to evaluate. These are the standards by which you'll judge or evaluate your topic.
Using too few categories won't provide you with enough information to effectively evaluate your topic.
Using too many categories, on the other hand, means you'll be overwhelmed with information and won't have enough time or space to develop sufficient evidence to support your judgments.
Did I mention that your criteria should be specific? (I know I did, but I'm saying it again for emphasis, so pay close attention!)
Here's a quick example to illustrate the importance of choosing specific criteria.

This type of statement is too broad and doesn't provide any criteria to evaluate your topic. How do you evaluate "great"?

This statement uses lighting as a specific criteria and lets you judge whether or not the lighting is effective.
You don't have to follow my advice and choose specific criteria, but you should. It's good advice.
Remember Al? He's writing his evaluation essay about cafes. Which criteria should he use in his paper? His list of potential criteria looks like this: coffee, food, atmosphere, cafe patrons, service, location, price, and evening entertainment. Al's list has a total of 8 possible criteria. This is far too many, so he needs to narrow the criteria to 3 or 4 that he feels are most important. Al narrows his final list to: location, coffee, and atmosphere. This specific list allows Al to use three points (location, coffee, and atmosphere) to make a judgment as to whether or not the cafe is a good one.
Step 3: Include Evidence to Support Your Judgment
Whether you have a positive or negative opinion on your subject, you'll need to provide evidence to convince your readers.
If you tell your friends, "You really should watch Psycho some day because the acting is great," your friends are going to ask, "What's so great about the acting?" You'll need to give them reasons to support your opinion.
The same is true when writing an evaluation essay. You'll need evidence to support your judgment of each criteria you've created for your evaluation.
Al's criteria to evaluate the cafe are: location, coffee, and atmosphere. Here's an example of how he might develop evidence to support his judgments about each. Location: The cafe is two miles from Al's home and about four miles from his office. The cafe is on a quiet side street in a low-traffic area. This means Al can get to the cafe quickly and enjoy a quiet cup of coffee almost any day of the week. This is solid evidence. Others visiting the cafe will appreciate its location and quiet charm too, so it's reason enough for Al to give the location a favorable evaluation. Coffee: Al has a passion for a good strong cup of black coffee. He doesn't like frappuccinos, anything served "grande," and doesn't want a toffee nut latte with 1% milk and cinnamon sprinkles.This cafe offers two options for coffee: regular or dark roast. That alone means Al will write a positive evaluation of the coffee. He knows others might not appreciate the lack of choices, but he informs readers that this cafe appeals to those who like simple, black coffee. (Of course, he will consider price and taste, too.) Atmosphere: The inside of the cafe is filled with dark mahogany. There are only a few over-stuffed chairs surrounding the fireplace. The roomy cafe is quiet and peaceful with only a low murmur of patrons' voices. Al loves to sit quietly and contemplate as he sips his coffee. He likes the fact that he can easily have a conversation with the person across the table. He knows others will appreciate the quiet space too, so Al will give a thumbs up to the atmosphere. It looks like Al gives this cafe 5 stars and a glowing evaluation. (Of course, his writing was made easier by his topic choice and use of specific criteria.)
Turn Your 5-Star Review into a 5-Star Evaluation Essay

If you happen to give your topic a stellar rating, that's great. Even if it's 4 stars or closer to 2 stars, that's fine, too. Your task is to provide an honest evaluation using the criteria you've established.
After you've chosen your topic, developed criteria, and supported your judgments with evidence, it's time to turn your notes into an "A" paper.
If you have lots of great ideas and already know what you're going to write but are feeling a little rusty about how to format your paper, read the Essay Format Survival Guide .
For a quick overview of the evaluation essay, click here . If you need some help structuring your essay, try one of these outlines or use the 5-paragraph essay outline .
Of course, our 5-star Kibin editors can review your paper to make sure your professor gives it a positive evaluation!
Psst... 98% of Kibin users report better grades! Get inspiration from over 500,000 example essays .

About the Author
Susan M. Inez is a professor of English and writing goddess based out of the Northeast. In addition to a BA in English Education, an MA in Composition, and an MS in Education, Susan has 20 years of experience teaching courses on composition, writing in the professions, literature, and more. She also served as co-director of a campus writing center for 2 years.