Math for Kids
Parenting Resources
ELA for Kids
Teaching Resources

20 Best Math Teaching Apps for Teachers in 2023
Math Goals for Homeschooling Kids: Kindergarten to Fifth Grade
10 Best Pre-k Math Tips To Develop Math Skills
From Fear to Fun: A Guide to Conquering Math Anxiety in Kids
Kindergarten Math Curriculum – 9 Important Math Concepts for Kids
How to Ease Back-to-School Anxiety in Kids – 8 Best Tips
Back to School Tips for Parents: 12 Strategies for a Successful Academic Year
65+ Calming Strategies for Kids Every Parent Should Know
Positive Discipline in Kids: 10 Effective Parenting Strategies
How to Homeschool Fourth Grade Students
How to Teach Sight Words to Kindergarten Kids: 10 Easy Tips
99 Funny Words for Kids to Tickle the Funny Bone
100+ List of English Verbs for Kids to Improve Their English
What is The Alphabetic Principle? Definition, Examples & Research
What Are Adjectives for Kids? Meaning, Types and Activities
11 Best Qualities of a Good Maths Teacher
65+ Best ChatGPT Prompts for Teachers: Enhance Classroom Experience
50 Funny Teacher Jokes to Make Everyone Laugh
What is Inductive Method of Teaching: Examining its Benefits and Drawbacks
What Are Teaching Aids? Types, Objectives & Examples
100 Fun Writing Prompts for 5th Grade: Journal Prompts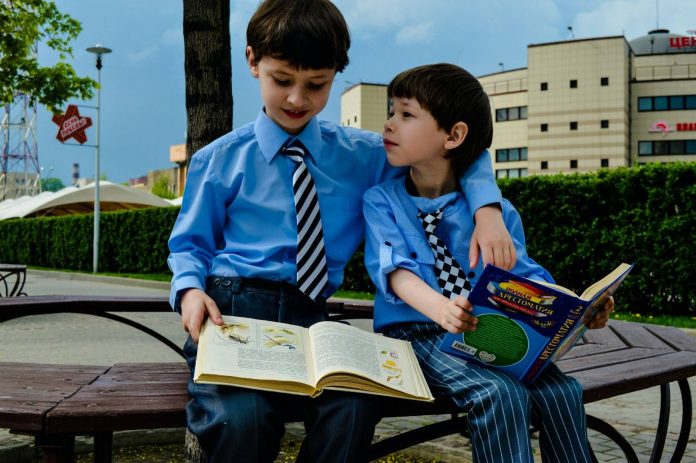 Prompts for Narrative Essays
Prompts for Informative Essay Writing
Prompts for Research Writing
Funny Fifth Grade Writing Prompts
5th Grade Poetry Writing Prompts
Prompts for 5th Grade Fiction Writing
5th Grade Animal Writing Prompts
5th Grade Emotion Writing Prompts
Journal Writing Prompts for Fifth Graders
5th Grade Descriptive Writing Prompts
As parents and teachers, we recognize the significance of writing as a fundamental skill that enables children to express their thoughts, emotions, and ideas. However, generating ideas and inspiration for writing can be challenging for many 5th-grade students. To aid students in this process, 5th grade writing prompts prove to be a valuable resource. Furthermore, Science Daily published an article that highlights the crucial connection between handwriting and brain activity. Writing can increase brain activity, leading to better memory retention and cognitive development. This is particularly important for students as it can positively impact their academic performance.
"Writing is the painting of the voice." – Voltaire
By using writing prompts, children can explore various topics, develop their imagination, and hone their writing skills. In this collection, we have compiled various writing prompts that are engaging, entertaining, and sure to inspire creativity in 5th grade students. This collection has something for everyone: Persuasive writing, descriptive essays, narrative stories, and imaginative writing. Fifth grade journal prompts can help inspire creativity and reflection in their writing. So, let's get started and explore these exciting 5th Grade writing prompts.
SplashLearn: Most Comprehensive Learning Program for PreK-5

SplashLearn inspires lifelong curiosity with its game-based PreK-5 learning program loved by over 40 million children. With over 4,000 fun games and activities, it's the perfect balance of learning and play for your little one.
Explore 5th Grade educational resources !
10 Prompts for Narrative Essays
Writing Narrative Essays? Here Are Ten 5th grade narrative writing prompts:
"A great story can lead us to new worlds, new ideas, and new ways of thinking." – Neil Gaiman
Write about a time when you faced a difficult decision.
Imagine you are stranded on a deserted island. Describe what you would do?
Create a narrative about a magical adventure.
Write about a time when you learned something important.
Think about the prospect of time travel. How would you react, and where would you go?
Develop a narrative about a superhero you create.
Describe a time when you overcame a fear.
Imagine you can do whatever you want. Tell me what it would be and how you'd use it.
Create a narrative about a day in the life of your pet.
Write about a time when you had to stand up for what you believe in.
10 Prompts for Informative Essay Writing
A list of ten 5th grade writing prompts to get you started on an informative essay:
Write an essay about a famous person who inspires you.
Research and write an essay about a historical event that interests you.
Write about the benefits of physical activity and exercise.
Write an essay about the effects of technology on society.
Research and write an essay about a country you would like to visit.
Write about the importance of reading books .
Write an essay about the positive and negative effects of social media.
Research and write an essay about an animal species that is endangered.
Write about the importance of recycling and conserving natural resources.
Please write an essay about the role of education in shaping our future.
10 Prompts for Research Writing
Here are ten Research writing prompts for 5th grade:
"Research is formalized curiosity. It is poking and prying with a purpose." -Zora Neale Hurston, author and anthropologist.
Research and write about your favorite historical figure.
Choose a famous landmark and research its history and significance.
Investigate and write about an important event in history.
Research and write about a unique and interesting animal species.
Study and write about famous inventors and their inventions.
Research and write about the culture and traditions of a country you are interested in.
Explore and write about a current scientific discovery or innovation.
Investigate and write about the effects of climate change on a particular region or ecosystem.
Research and write about a famous artist and their artwork.
Study and write about a significant moment in space exploration history.
10 Funny Fifth Grade Writing Prompts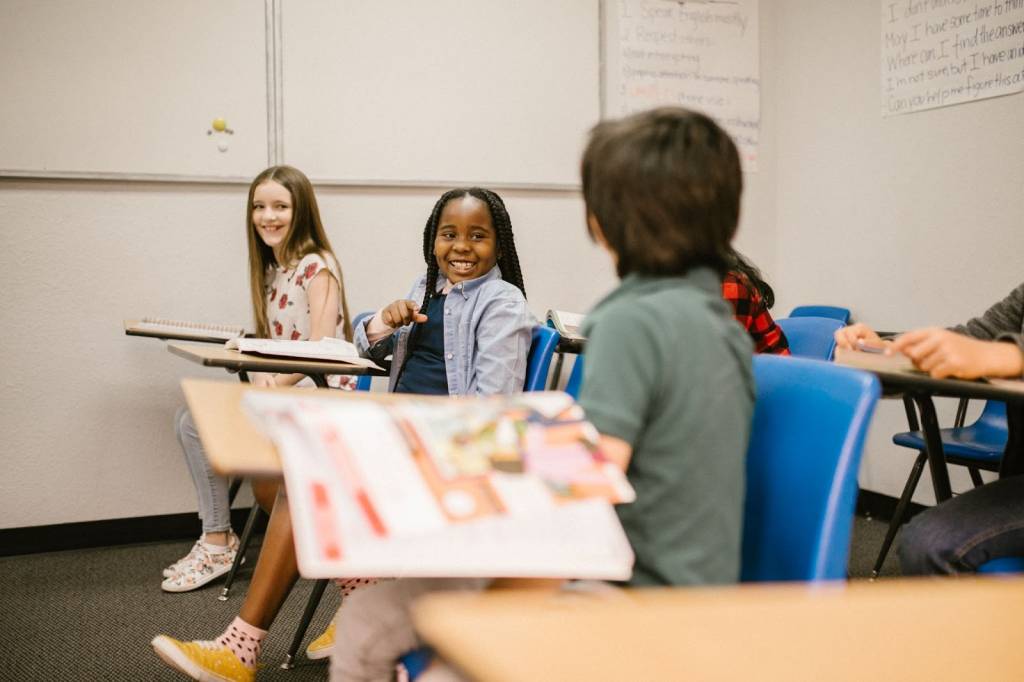 Here are ten prompts for Fun Writing Prompts for 5th Grade:
Write a funny story about a talking animal.
Imagine speaking to your pet and writing about what you would say.
Write a comic dialog between two unlikely characters.
Write a humorous story about a mischievous character getting into trouble.
Create a funny story using three random objects.
Write a funny kids' poem . This can be about your favorite food.
Imagine a world where everything is opposite, and develop a narrative about it.
Develop a narrative about a silly superhero with extraordinary power.
Create a funny dialog between a parent and a child.
Develop a narrative about a funny and unexpected event that happened to you.
10 5th Grade Poetry Writing Prompts
The following are ten writing topics for 5th graders seeking poetry writing prompts:
Write a poem about your favorite season.
Imagine you are a raindrop falling from the sky. Write a poem describing your journey.
Write a poem about a place that makes you happy.
Choose an object in the room and write a poem about it.
Write a poem about a dream you had.
Create a poem that includes the words "whisper," "twist," and "moon."
Write a poem about a memorable moment with a friend.
Describe a beautiful sunset in a poem.
Write a poem about the ocean and all its wonders.
Create a poem about your favorite animal.
10 Prompts for 5th Grade Fiction Writing
Opinion writing prompts 5th grade to help encourage critical thinking and self-expression in young students. Here are ten 5th grade writing prompt ideas to get them started:
Create a story about a mysterious package that arrives in the mail.
Develop a narrative about a person who can time travel.
Create a story about a magic tree that grants wishes.
Imagine being lost in the forest and creating a story about your adventure.
Develop a narrative about a group of friends who discover a hidden treasure.
Create a story about a person who can talk to animals.
Create a narrative about a family vacation gone wrong.
Imagine you could shrink to the size of an ant. Develop a narrative about your adventures.
Create a story about a person who wakes up one day with superpowers.
Develop a narrative about a group of people stranded on a deserted island.
10 5th Grade Animal Writing Prompts
Here are ten writing ideas for 5th grade for animal-themed assignments:
If you could be any animal for a day, which animal would you choose and why?
Create a narrative told from the point of view of a bear family as they emerge from their hibernation period.
Describe the life of a whale in the deep sea.
Write a persuasive essay on why zoos are important for conserving endangered animals.
Describe the life of a squirrel gathering nuts for winter.
Write a fictional story about a fox trying to outsmart a group of chickens.
Describe the life of a butterfly from caterpillar to butterfly.
Write a research paper on the migration patterns of birds.
Describe the life of a lion in the savannah.
Write a poem about the beauty of nature and the animals that live in it.
10 5th Grade Emotion Writing Prompts
Here are ten prompts for 5th grade writing prompts About Emotion:
Describe a moment when you experienced a strong sense of self-satisfaction and accomplishment.
Describe a moment when you felt scared and how you overcame your fear.
Create a narrative about a character who overcomes a difficult challenge.
Describe a time when you felt happy for someone else.
Write a letter to your future self about your dreams and aspirations.
Describe a time when you felt angry and how you managed your anger.
Develop a narrative about a character who learns the importance of forgiveness.
Describe a moment when you felt grateful for something or someone.
Write a poem about the different emotions that people feel.
Describe when you felt sad and how you coped with your sadness.
10 Journal Writing Prompts for Fifth Graders
The following are ten suggestions for 5th grade journal prompts to use:
Describe an instance where you successfully conquered a challenging obstacle.
Describe a moment when you felt proud of yourself and why.
Write about a place that is special to you and why it is important.
Describe a time when you helped someone else and how it made you feel.
Write about your favorite book and what you learned from it.
Describe an instance where you made a mistake and what you learned from it.
Write about a person who inspires you and why.
Describe a time when you felt grateful for something or someone.
Write about your favorite hobby and why you enjoy it.
Describe when you tried something new and what you learned from the experience.
When choosing 5th grade journal topics, consider selecting prompts that encourage students to explore their interests, emotions, and experiences in a safe and supportive environment.
10 5th Grade Descriptive Writing Prompts
Here are ten topics to consider when looking for descriptive writing prompts for 5th grade:
Describe your favorite outdoor place and explain why it is special to you.
Write a descriptive paragraph about a delicious meal you recently enjoyed.
Imagine you're walking through a spooky forest. Describe what you see, hear, and feel.
Describe the view from your bedroom window. What can you see in the distance?
Write a paragraph describing a character from your favorite book. What do they look like, and what makes them interesting?
Describe your dream bedroom. What colors would you use, and what kind of furniture would you have?
Imagine you're on a deserted island. Describe the island and the environment around you.
Write a paragraph describing a memorable moment from a family vacation.
Describe a special item you keep in your room. Why is it important to you?
Imagine you're in a bustling city. Describe the sights, sounds, and smells you experience.
Encourage Fifth Graders in Becoming Writers
Writing is a significant skill that is essential for communication, expression, and personal growth. As highlighted in an article published by UCONN , writing prompts play a crucial role in engaging students' interest in a particular topic and encouraging them to write thoughtfully and creatively. While effective prompts should introduce and limit the writing topic, they should also provide clear instructions about the writing task. It is imperative to equip 5th graders with resources and guidance to help them develop their writing skills.
Educators and parents can provide 5th grade journal prompts and creative exercises to assist students in exploring various forms of writing and finding their unique voice. Additionally, feedback and constructive criticism can help students improve their strengths and weaknesses. Ultimately, teaching 5th graders to write improves their academic and personal lives by promoting self-expression, creativity, and critical thinking.
Fifth Grade Writing Prompts for Developing Young Writers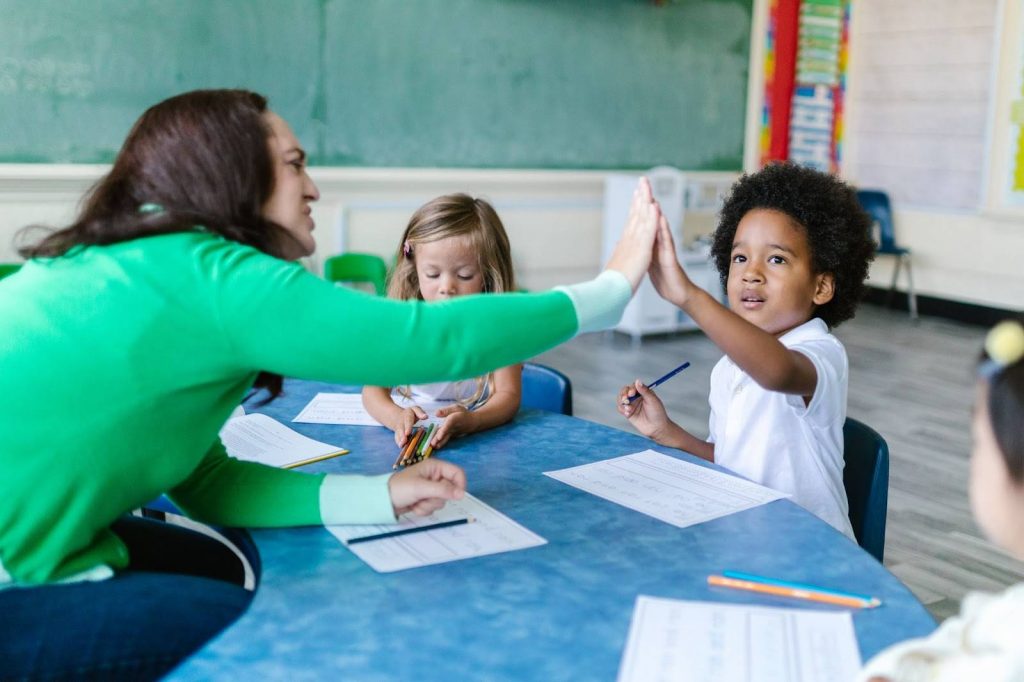 5th-grade writing prompts can be a powerful tool for parents and teachers to help students develop their writing skills and creativity. By providing a starting point for writing, prompts can help students overcome writer's block and find inspiration for their ideas. The prompts in this collection cover a wide range of topics and genres, encouraging students to explore their interests and experiences through writing.
"A well-crafted writing prompt can spark creativity and lead to a deeper understanding of oneself and the world around us." – Laura Robb
Parents and teachers can inspire students to develop regular writing habits and enhance their skills by utilizing 5th grade journal prompts. According to an article published by the Journal of Instructional Research , both approaches of writing i.e. direct and indirect, have positive effects on students' writing abilities. This article dived into exploring these approaches for promoting writing. The direct approach focuses on teaching writing skills explicitly and providing feedback on children writing. The indirect approach, on the other hand, emphasizes creating a supportive environment that encourages writing.
We can motivate students to write on a variety of topics, experiment with different writing styles, and share their work with others. By nurturing a passion for writing, we can help our students become confident, creative, and effective communicators. Why not give these prompts a try and see where they take you? Let's encourage our young writers to unleash their creativity and express themselves through the power of writing.
Frequently Asked Questions (FAQs)
Are these prompts suitable for all 5th class students.
These 5th grade writing prompts are designed to be accessible to most students, but they may need to be modified or adapted for students with special needs or English language learners.
How can I implement these ideas into my lesson plans?
Creative writing prompts 5th grade to use it for anything from journal entries to class discussions. Teachers can also have their students use these as a springboard for creative thinking and topic development.
Can these prompts be used for other grade levels?
Yes, many of these prompts can be adapted for other grade levels depending on the level of complexity and difficulty. Teachers can also modify the prompts better to fit the interests and abilities of their students.
26 Best Board Games for 2 Year Olds in 2023
11 best gratitude activities for kids.
16 Best Reading Activities for Kids: Raising Young Readers

Most Popular
101 Best Riddles for Kids of All Grades (With Answers)!
40 Best Good Vibes Quotes to Help You Better Your Day
15 Best Report Card Comments Samples
Recent posts.
31 Best Inspirational Quotes for Teachers: Honoring Teachers

Games for Kids
Worksheets for Kids
Math Worksheets
ELA Worksheets
Math Vocabulary
Number Games
Addition Games
Subtraction Games
Multiplication Games
Division Games
Addition Worksheets
Subtraction Worksheets
Multiplication Worksheets
Division Worksheets
Times Tables Worksheets
Reading Games
Writing Games
Phonics Games
Sight Words Games
Letter Tracing Games
Reading Worksheets
Writing Worksheets
Phonics Worksheets
Sight Words Worksheets
Letter Tracing Worksheets
Prime Number
Order of Operations
Long multiplication
Place value
Parallelogram
SplashLearn Success Stories
SplashLearn Apps
© Copyright - SplashLearn
The Edvocate
Lynch Educational Consulting
Dr. Lynch's Personal Website
Write For Us
The Tech Edvocate Product Guide
The Edvocate Podcast
Terms and Conditions
Privacy Policy
Assistive Technology
Best PreK-12 Schools in America
Child Development
Classroom Management
Early Childhood
EdTech & Innovation
Education Leadership
First Year Teachers
Gifted and Talented Education
Special Education
Parental Involvement
Policy & Reform
Best Colleges and Universities
Best College and University Programs
HBCU's
Higher Education EdTech
Higher Education
International Education
The Awards Process
Finalists and Winners of The 2022 Tech Edvocate Awards
Finalists and Winners of The 2021 Tech Edvocate Awards
Finalists and Winners of The 2020 Tech Edvocate Awards
Finalists and Winners of The 2019 Tech Edvocate Awards
Finalists and Winners of The 2018 Tech Edvocate Awards
Finalists and Winners of The 2017 Tech Edvocate Awards
Award Seals
GPA Calculator for College
GPA Calculator for High School
Cumulative GPA Calculator
Grade Calculator
Weighted Grade Calculator
Final Grade Calculator
The Tech Edvocate
AI Powered Personal Tutor
What are Suprasegmentals?
Teaching students about law firm, teaching students about peking, teaching students about recording studio, teaching students about sunstone, teaching students about surf and turf, teaching students about abyssinian, teaching students about arroba, teaching students about evansville, indiana, teaching students about nell carter, 50 creative fifth grade writing prompts.
It's important to challenge children throughout their education. Fifth grade is a fun year, but it's also the time when children must expand their minds and improve their writing and reading skills. You want to boost your students' writing skills and unlock their imaginations. It's also important for them to be able to argue points. So, it's time to give your fifth-grade students a few writing prompts to unlock their writing skills .
Top Examples of Creative Writing Prompts for Fifth Graders
Give three examples of why it's important to stick to your word. 
Should you break a promise to a friend? Give three reasons why you should break a promise.
What do you think honesty means? Give one example of honesty. 
Why do you believe everyone should be equal? Give three examples of why equality is important.
Where is your favorite quiet place, and why is it special to you?
Should fifth graders be allowed to babysit? 
What three things do you do to get ready in the morning for school?
Why everyone should be treated with respect.
What makes a good leader?
If you won a lot of money, how would you spend the money?
Is luck more important than skill?
How do you show your family you love them? Give 10 examples of how you show your love.
What is your favorite book, and why?
Do you prefer animated or live-action movies?
Is money more important than friends, and which would you choose to have?
Who do you call a hero, and why?
Who encourages you to do well? Give examples of how they encourage you to succeed.
What are your biggest fears?
Why should everyone recycle?
Is it necessary to learn science, and what is it used for?
Why should everyone learn basic math skills?
Describe a family vacation that was special to you and give examples of why it meant so much to you.
Why shouldn't you quit when things get too difficult?
If you could wish for anything in the world, what would it be?
How would you make a new student welcome to the class?
Do you believe fourth and fifth graders should have time limits to use social media?
There are many food festivals throughout the year. If you could choose just one festival to attend, which would it be, and why?
Do you truly understand what it means to not judge a book by its cover? Explain in detail.
Describe yourself in detail, from your appearance to your personality.
What three things do you most worry about while attending middle school?
Would you intervene if you saw someone being bullied?
What would you do if you saw a crime being committed?
Who do you aspire to be like and why?
Who is your favorite celebrity, and why do you look up to them?
What is the one thing you would like to try but never have?
Describe a terrible nightmare you have had in the past.
Does climate change impact everyone directly or indirectly?
If you could be principal for 24 hours, what rules would you incorporate at school?
What would your dream job be?
Describe the type of vacation you would like to go on.
Describe the members of your immediate family and name one characteristic about them.
Create a story about getting lost in a big city. 
Write a story about what makes you mad and what makes you laugh.
If you were a TV host, which literary author would you like to interview and why?
What three questions would you ask the founders of the country?
Do you think there are such things as monsters, and why do you share that opinion?
Talk about your favorite place in the world. 
Describe your perfect day.
Do you think social media needs to be curbed to stop harmful messages from being broadcast?
Can the internet help improve the world or make it worse? Explain your arguments for and against. 
How to Get Rid of Hiccups
First grade writing prompts.
Matthew Lynch
Related articles more from author.
An Innovative Way to Deal with Plagiarism
12 Activities That Teachers Can Use to Help Their Students Become Better Writers
Recursive writing process: everything you need to know.
Creative Writing Apps, Tools, and Resources That We Love
Handwriting practice apps, tools, and resources that we love.
Dictation: Everything You Need to Know
Grade 5 Writing Prompts
25 writing prompts for grade 5.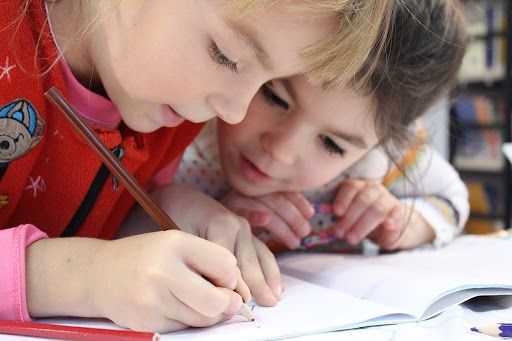 Here are some of our favorite writing prompts for Grade 5, which have been created to encourage your child to work on text complexity and think more critically about specific events!
Story sentence starters
Adverb story starters.
General prompts
Her eyes opened and once again she had no idea where she was. Where had her powers taken her this time?
He heard a low growl in the distance as he clung tight to his small bag of possessions…
She stepped out of the time machine wondering…
The sun was setting in the distance as…
"Help!" She awoke from a deep sleep and heard the scream that had woken her more clearly now…
Quickly, the friends ran across…
Suddenly, the ground shook under their feet…
Curiously, she inched forwards and took hold of the door handle…
Wisely, the boy crouched down so he could not be seen…
Gracefully, the swan glided over the lake as ten-year-old Florence watched…
How does the water cycle work?
Why does the sun rise and set each day?
What are stars?
What does the word 'science' mean to you?
Which scientific invention do you think has been the most important to date?
Morals and Values (children can base these on a historical figure or event)
Write a story where someone shows kindness towards others.
Write about a courageous person in the face of danger.
Write a story about someone displaying forgiveness.
Write a story about generosity.
Write an inspirational story.
If you had your own airplane, where would you go?
What would happen if you had a dinosaur in your back garden?
If you could go back in time, where would you go and who would you meet?
Write about something you have learned this year.
Imagine you could see into the future. How would you use this special power?
How Night Zookeeper can help
Night Zookeeper makes writing fantastically fun for children aged six to twelve.
Our reading & writing program for kids includes thousands of educational resources, such as creative writing prompts, interactive lessons, and printable worksheets for learning on the go! We also provide personalized feedback on all of the work submitted by children on the program.
Sign up today and get a 7-day FREE trial!
More writing prompts & activities
Grade 5 Picture Writing Prompts
Grade 5 Writing Activities
Related content
Elementary Language Arts
Elementary Writing Curriculum
Language Arts Resources

Grades 6-12
School Leaders
Check Out Our Huge List of Teacher Discounts and Perks in 2023 🛍️!
75 Creative Fifth Grade Writing Prompts (Free Slides!)
Get them excited to write every day!
Fifth grade is such an exciting time! For many kids, it's the last year of elementary school, and so many exciting things lie ahead. Fifth graders have accumulated some interesting stories to tell by now, and they're building stronger writing skills. These fifth grade writing prompts encourage kids to imagine, explain, persuade, and reveal—improving their writing abilities day by day.
If you'd like even more upper elementary writing prompts, check out the Would You Rather questions we post regularly on the Daily Classroom Hub . Kids will get a kick out of these, for writing or discussion!
(Want this entire set of fifth grade writing prompts in one easy document? Get your free PDF or Google Slide bundle by submitting your email here .)
1. How important is it to finish what you start?
2. What does it mean to be honest? Give one solid example of what honesty looks like.
3. What three qualities do you think are most important in a friend? Why?
4. Since fifth grade is the top grade in elementary school, should fifth graders get special privileges? If so, write in detail about one privilege you think they should get. If not, why not?
5. Vincent van Gogh said, "If you truly love nature, you will find beauty everywhere." Describe one of your favorite places in nature in detail.
6. Are fifth graders old enough to babysit little kids? Why or why not?
7. Write about three qualities that make a good leader.
8. Should teachers assign homework? Why or why not?
Get My Fifth Grade Writing Prompts!
What are your favorite fifth grade writing prompts? Come share your ideas on the WeAreTeachers HELPLINE group on Facebook !
Plus, check out 50 fifth grade math word problems of the day ..
Copyright © 2023. All rights reserved. 5335 Gate Parkway, Jacksonville, FL 32256
Skip to primary navigation
Skip to main content
Skip to primary sidebar
Teaching Expertise
Classroom Ideas
Teacher's Life
Deals & Shopping
Privacy Policy
52 Fantastic 5th Grade Writing Prompts
May 28, 2021 // by Sean Kivi
Fifth grade is a monumental year for students. They are in their last year of elementary school and preparing to move to middle school. Let's help our students prepare for the jump by giving them meaningful writing prompts. These 52 writing prompts will get them to use all of their foundational skills for writing while keeping them engaged in the learning process.
1. Tell me about a time that Covid-19 disrupted your school day. What did you do, and how was everything different?
2. Do you think wearing a mask is a good idea? Why or why not?
3. How did social distancing make you feel? Why?
4. What did you like most about homeschooling during the lockdown and why?
5. How will life be after Coronavirus?
6. If you were a Minecraft character, who would you be, and what would you do?
7. If you were a Minecraft character, who would you be, and what would you do?
8. If you fart in space, the smell stays with you. What would you do if that happened on Earth?
9. How can I be a cool fifth grader?
10. You need to stop a rocket from flying into the sun. What do you do?
11. If you could transform into any liquid or a gas, what would you choose and why?
12. How can I build a home on Mars?
13. If you could clone yourself, would you? Why?
14. Do you want to have a robot that does everything for you? Why or why not?
15. If you could travel in time, would you go into the future or the past? Why?
16. Would you rather see the creation or end of the universe? Why?
17. What do you think will happen if you go into a black hole?
18. Would you like to go to another planet? Which one and why? If not, why not?
19. Imagine you went to the moon. What's there?
20. We launch trash into space. Should we continue to do that?
21. What would you do if you woke up as a video game character?
22. Fleas jump as high as 60 times their body length. Would you like to be able to jump this high?
23. Emperor penguins can stay underwater for 27 minutes without breathing. What would you do underwater for that long?
24. Is it okay to have a monkey for a pet? Why or why not?
25. Should we make the school day shorter?
26. Are video games are good for your brain?
27. Are iPads making kids lazier?
28. Are you a cat or dog person?
29. If you had a billion dollars, how would you spend it?
30. Tell me about a time you had a fear of missing out.
31. Are Takis or Cheetos better? Why?
32. If you were invisible, what would you do and why?
33. Is it okay to keep money that you find on the street?
34. What would you do if a bully were picking on your best friend?
35. Is it better to put milk or cereal in the bowl first?
36. What are you the best at and why?
37. Convince me to buy an iPhone.
38. Should parents be allowed to give kids chores?
39. Would you eat a spider, as people do in Cambodia?
40. Would the USA be better if there were one time zone?
41. How can we slow down climate change?
42. What do you think the world will be like in 2060?
43. What is the best way to eat toast?
44. Do you prefer Christmas or your birthday?
45. What is the most boring holiday and why?
46. What is your dream job, and why?
47. Do you think aliens are real? Why or why not?
48. What would you do if you woke up and zombies were outside of your house?
49. Would you rather live in a big city or the country? Why?
50. Convince me a dinosaur is a good pet.
51. What can we do about the plastic pollution problem?
52. How would you feel if you were a fish? Why?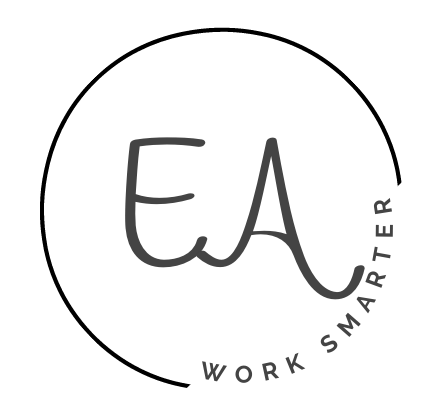 Elementary Assessments
41 Fun Writing Prompts for 5th Grade Students
Mix learning and excitement using these fun writing prompts for 5th grade students.
If you've got reluctant writers, you need to incorporate fun writing prompts that will spark their engagement.
Here you will find a collection of fun fifth grade writing prompts that do just that.
Not only do these prompts reduce writer's block, but they also encourage creativity, motivate students to confidently express their thoughts, sharpen writing skills plus instill a love for writing.
So consider including a handful of these fun writing prompts for 5th grade students into your writer's workshop lessons this week.
Fun Writing Prompts for 5th Grade Students
What color do you feel like today? Why?
How would your life change if you were twice your height?
Would you rather eat ketchup on ice cream or mustard on a chocolate bar? Explain.
Write about what your life would be like if you changed into a tree.
A spaceship just landed on the playground. Write what happens next.
Your backpack is magical. Write about it.
Compose a poem that includes similes and metaphors.
You dig the world's deepest hole. What do you find within?
Write a story that doesn't use the letter "m".
Draft a tongue-twister where the words start with "S".
What are some exciting ways to sharpen writing skills besides responding to fun writing prompts for 5th grade?
Write a humorous letter explaining to younger students what to expect in 5th grade.
Create a story from the perspective of a balloon floating away.
If you ruled the world…
Describe your most prized possession.
You wake up one morning to find an octopus in your bathtub. Write about what happens next.
What would you do if you had a porcupine as a pet?
What's your favorite place in the world and why?
Pretend that you're the captain of a ship. Write a diary entry about your day.
Imagine that you and your parents switch places for one day! What will you do?
Write about your favorite day of the week. Why is this day your favorite?
If you could do any one thing for the entire week, what would you choose and why?
Write about someone playing the perfect April Fool's joke on a family member.
Share a fun memory that took place at an amusement park or fair.
Write about a typical day from the perspective of a remote control.
Tell about the best birthday celebration you have ever had.
What kinds of thoughts do you think animals have about humans?
You are in charge of a new radio show for fifth graders. What topics will you cover and why?
As you're brushing your hair, the brush begins yelling. Write what happens next.
You're an alligator's personal assistant for the day. Tell about your day.
Write a story about a pencil that transforms into a school bus after school.
Draft a story about what it would be like to wake up with a third eye.
Imagine that you won a lifetime supply of lemons. What are you going to do with all those lemons?
Your tongue must have a funny story to tell. What is it?
Write a story about a student who is so bored that he does something unexpected.
You have grown wings and can now fly. Where will you go?
As you're walking down the street, it starts raining feathers. Write what happens next.
Write a fun story about a musical instrument that comes to life.
Your new restaurant, 100, is open for business. Describe your new restaurant.
For 24 hours, you are 2 feet tall. Write about your day.
All of a sudden, you realize that the teacher no longer has ears! Finish the story.
Create a new holiday focused on fun. Describe it.
Final Thoughts
Now you have a quality collection of fun writing prompts for 5th grade students to use during writer's workshop.
For those who need support, teach students how to respond well to these prompts.
Writing Prompts for 5th Grade
PhotoAlto / Sigrid Olsson / Getty Images
By fifth grade, students are developing basic fluency as writers. In order to hone their skills, fifth graders should practice supporting claims with factual information, conveying information clearly, and writing narratives in a logical order. The following fifth-grade writing prompts encourage students to develop their skills through topics that are meaningful to them.
Narrative Essay Writing Prompts
Narrative essays tell a story based on a student's personal experience. They encourage students to use descriptive writing to reflect on their experiences, explain them in a logical manner, and draw conclusions from them.
New Beginnings . This is your last year of elementary school. What are you most excited or most nervous about when you think of starting middle school ?
Betwixt . Students in 5th grade are often referred to as "tweens," meaning that they are between the young child and the teen years. What is the hardest thing about being a tween in today's society?
Besties . What is the best book you've ever read? What made it so special?
Reflections . Do you remember your first-ever day of school ? Describe one vivid memory from that day.
Bullies . Have you ever witnessed someone bullying another student? What happened and how did it make you feel?
Man's Best Friend . Do you share a bond with your dog or other pet? Describe your pet, and explain what makes your relationship unique.
Families . A family isn't always a mom, a dad, and their children. Write about the ways your family is the same as and different from other types of families and what makes your bonds so strong.
Holiday Memories . Think about one of your favorite holiday-related memories. Write an essay describing it and tell why it is so unforgettable.
Guilty . Think about a time you did something that made you feel guilty. Describe what happened.
The Ultimate Field Trip . If you could choose anywhere in the world to go on a field trip , where would you choose and why?
Family Game Night . Do you enjoy playing games with your family? Describe your favorite family game or activity.
Tasty Treats . What is your favorite food? Describe it as if you were introducing it to someone who has never seen or tasted it.
Someday . Have you thought about what you want to be when you grow up? Write an essay explaining why you think you'd like that career.
Persuasive Essay Writing Prompts
Persuasive essays are those written to convince another person to agree with the writer or take action. These persuasive essay prompts inspire 5th graders to share their passions with an audience.
Pets Day . You've just gone to work with your parent for "bring your child to work day." Write an essay convincing your school to have a "bring your pet to school" day.
Yuck . What is your least-favorite cafeteria food? Give three compelling reasons why your school should quit serving it.
Let's Trade . Your friend's lunches from home always look better than yours. Write an essay convincing your buddy that you should start swapping meals every day. Be sure to highlight the benefits of the food you bring!
Home Alone . Write an essay convincing your parents that you are old enough and responsible enough to stay at home alone.
Sunny Day . The weather outside is beautiful for the first time in weeks. Persuade your teacher not to assign any homework so that you'll have time to go out to play.
The Sequel . The long-awaited sequel to your favorite book or video game is now available. Convince your brother or sister to do your chores this week so that you have plenty of time for reading or gaming.
Seating Chart . Because of your teacher's seating chart, you're not going to be able to sit next to your friend all year! Persuade your teacher to let students choose their seats.
Birth Order . Are you an only child, the oldest sibling, the youngest, or the middle? What makes your birth order the best?
The Ultimate Game . What is the best video game on the planet? Explain why it's better than similar games.
Life Lessons . What are the three most important lessons parents should teach their children and why?
Test Time . Do you think standardized tests are helpful or harmful? Explain your answer.
Tunes . Some studies have shown that listening to music can help students concentrate. Should students be allowed to listen to music using headphones during independent work times at school? Persuade the reader of your answer.
Catch-22 . You're not a big fan of writing. Write an essay convincing your teacher that you shouldn't have to write any more essays this year.
Expository Essay Writing Prompts
Expository essays are often called how-to essays. They usually teach the reader something or provide facts about a particular topic.
Let's Play . Your family frequently attends community theater productions, but your friend has never seen one. Write an essay describing what he or she can expect during the evening.
Band . You're graduating elementary school, and a younger student is taking your spot in the school band. Explain to him or her how to clean and care for your musical instrument .
Lessons Learned . Write an essay to a younger sibling explaining two or three key strategies for having a positive 5th-grade experience.
Class Pet . You've cared for your class pet this week, but now it's another classmate's turn. Explain how to feed and care for the pet properly.
Upgrade Ahead . You have an idea to improve your school. Explain it.
Safety Zone . Explain three of the best steps kids can take to be safe online.
Family Traditions . Does your family have any customs or traditions that might be unfamiliar to a classmate? Describe them.
Pen Pal . Describe for your pen pal who lives in another state an animal native to your area, including its physical characteristics, behaviors, and any sounds that it makes.
Creepy Crawlies . Compare and contrast two insects or animals that are similar, but have different characteristics such as a bumblebee and a yellow jacket or a horse and a mule. How are they alike and how are they different?
Clean Up . Your class is going to spend a day cleaning up at a local park. You've done this with another group before, but some of your classmates haven't. Explain the process.
Action . Your favorite book was made into a movie. Compare and contrast the film and book versions.
Team Players . Explain how contributing responsibly helps or how it hurts a group when someone doesn't do his part.
Tell and Show . Your class is having a "tell and show" day. You have to describe your item in as much detail as possible without naming it. Only when the class guesses or gives up can you show your item. Write out the description of your item.
Creative Writing Essay Prompts
Creative writing allows students to engage their imaginations and story-telling skills while also practicing vital writing skills such as sequence and description.
Magic Lamp . You've just found a magic lamp. What happens when you rub it?
Say Cheese . You are given an exceptional camera. Everything you take a picture of becomes yours, but you can only take three pictures. Tell a story about the photos you take.
Invisible Man . One morning, you glance in the mirror and realize that you don't have a reflection. You've become invisible! Write a story about your day.
Gone to the Dogs . Write a story from your pet's point of view.
All Hail the King . Imagine that you discover an uncharted land that you claim as a new country. And, you're the ruler! Describe your country, its people, and your newfound position of power.
Part of the Story . One night, you doze off after reading the latest book in your favorite series. When you wake, you discover that you're in the story! Write about your adventures.
Before or After . Imagine that you live either 100 years in the past or 100 years in the future. What is your life like?
Dr. Doolittle . You're walking through a pet store when you discover that you can talk to the animals. What happens next?
Meet and Greet . Imagine that you can meet anyone you're studying in school right now from famous scientists to historical figures to the characters in the class read-aloud . Write a story about your meeting with that person.
Switcheroo . If you could switch lives with anyone in your school, who would it be? Write about your day in the life of that person.
Holiday Loop . Imagine you get to relive your favorite holiday every day. What's that like?
Tall Tales . Tall tales are possibly true stories that contain highly exaggerated actions or events. Create a tall tale about something that happened in your family.
Teacher's Pet . Imagine that your teacher is actually your parent. Describe a day in class.
Fun March Writing Prompts for Journaling
Writing Prompts for 7th Grade
Writing Prompts for Elementary School Students
Second Grade Writing Prompts
Writing Prompt (Composition)
Engaging Writing Prompts for 3rd Graders
September Writing Prompts
24 Journal Prompts for Creative Writing in the Elementary Classroom
First Grade Writing Prompts
February Writing Prompts
Christmas Journal Writing Prompts
November Writing and Journal Prompts
Private School Application Essay Tips
January Writing Prompts
50 Quick Writing Prompts for Journals, Blogs, Fiction, and Essays
49 Opinion Writing Prompts for Students
By clicking "Accept All Cookies", you agree to the storing of cookies on your device to enhance site navigation, analyze site usage, and assist in our marketing efforts.